In today's digital age, visual content has become more important than ever. Whether you're a designer, photographer, or simply someone who loves to experiment with images, adding unique effects to your visuals can make them stand out. One popular effect that has gained traction is the bitmap screen poster effect. This effect gives images a retro, vintage look reminiscent of old-school printing techniques. In this blog post, we will explore 10 top and free bitmap screen poster effects that you can use to transform your images and give them a unique appeal.
Retro Bitmap Square And Poster Effect
Retro Bitmap Square And Poster Effect combines nostalgia and modern design to create a captivating visual style. This technique gives your images a vintage charm with a pixelated look inspired by old-school video games and computer graphics. The square format adds a contemporary twist, making it visually striking.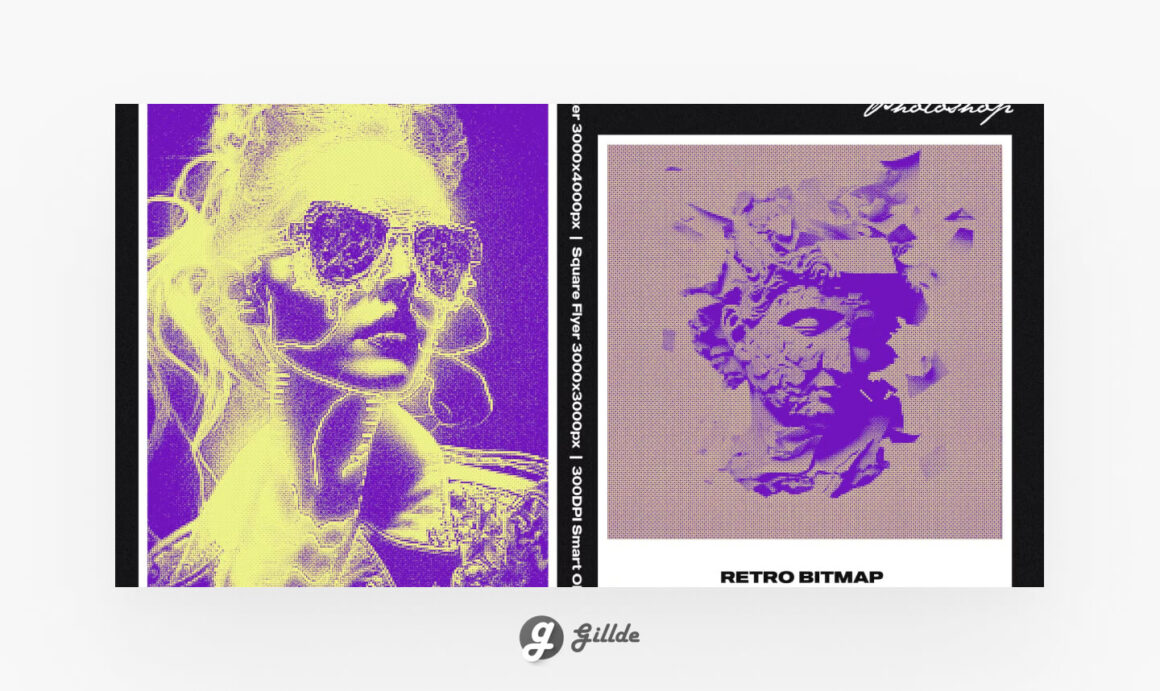 Bitmap Pixel Photo Effect
The Bitmap Pixel Photo Effect is a fascinating technique that allows you to transform your photos into a unique and visually stunning artwork. By applying this effect, you can create a pixelated appearance that adds a touch of retro charm to your images.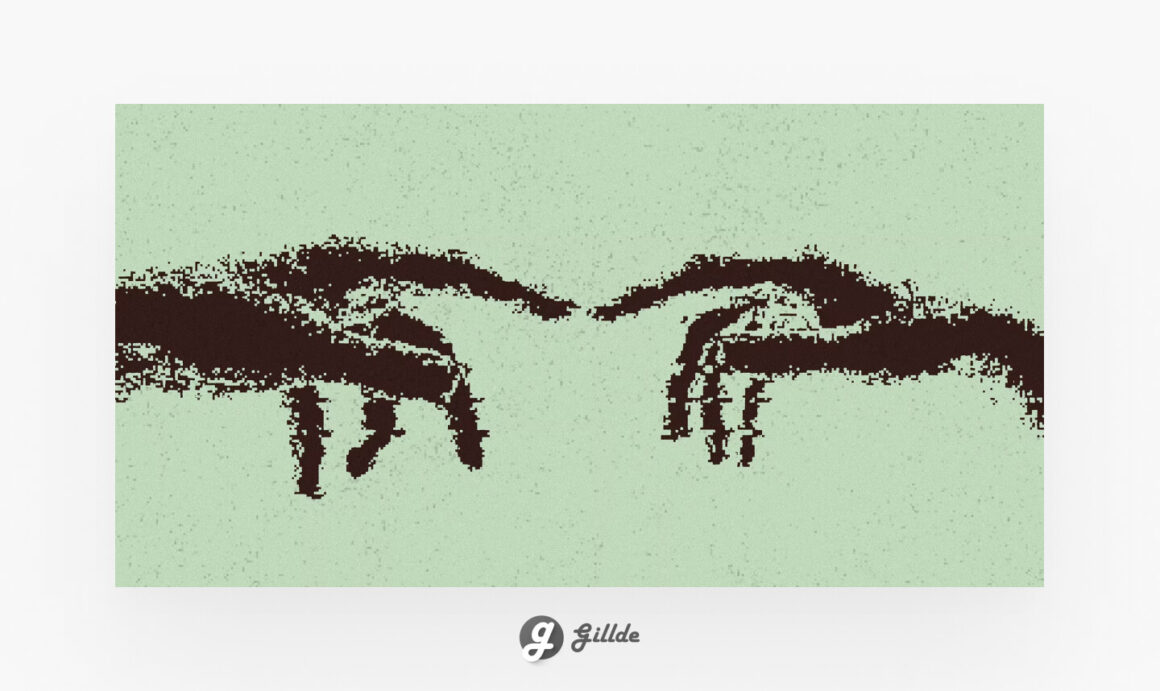 Bitmap Screen Photo Effect
Create mesmerizing, high-quality images and photography with just a few clicks! This photo effect includes Smart Object layers, allowing for complete customization, ease, and versatility in your workflow. Simply open the desired layer by double-clicking on its thumbnail, remove the placeholder image, add your own graphics, save it, and witness the design magic unfold on your Photoshop artboard. Don't forget to adjust some settings to add the final touches to your composition.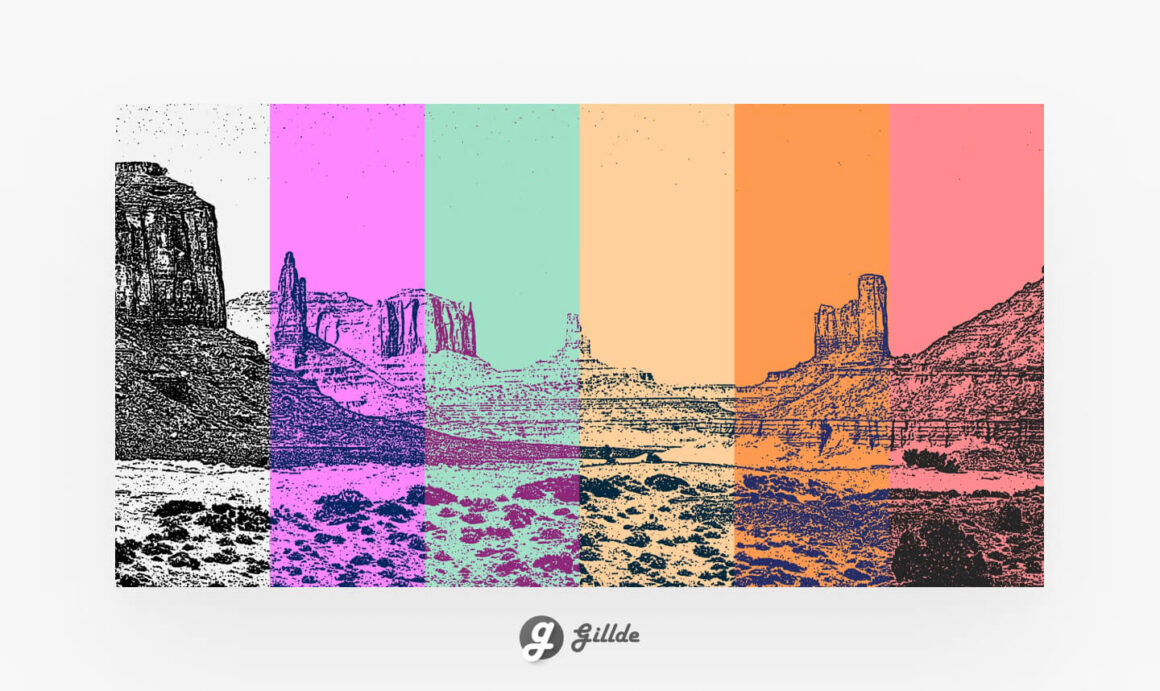 Bitmap Screen Effects
Bitmap Screen Effect This action is designed to transform your pictures into a caricature effect. You can achieve energetic, oily, painting oil, glamour oil, portrait oil, oil retouch, and cartoon effects using this action.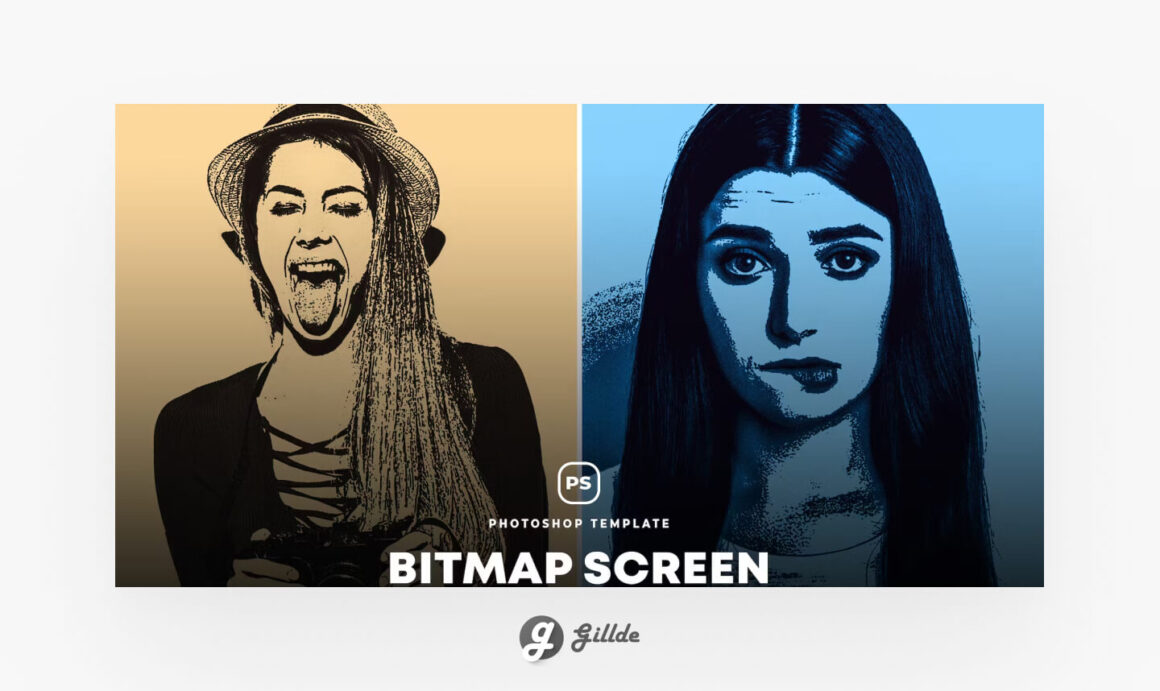 Bitmap Screen Poster Effect
The Bitmap Screen Poster Effect is a powerful visual technique that can be used to enhance the appearance of images. By applying this effect, images can be transformed into stunning posters with a unique and eye-catching look.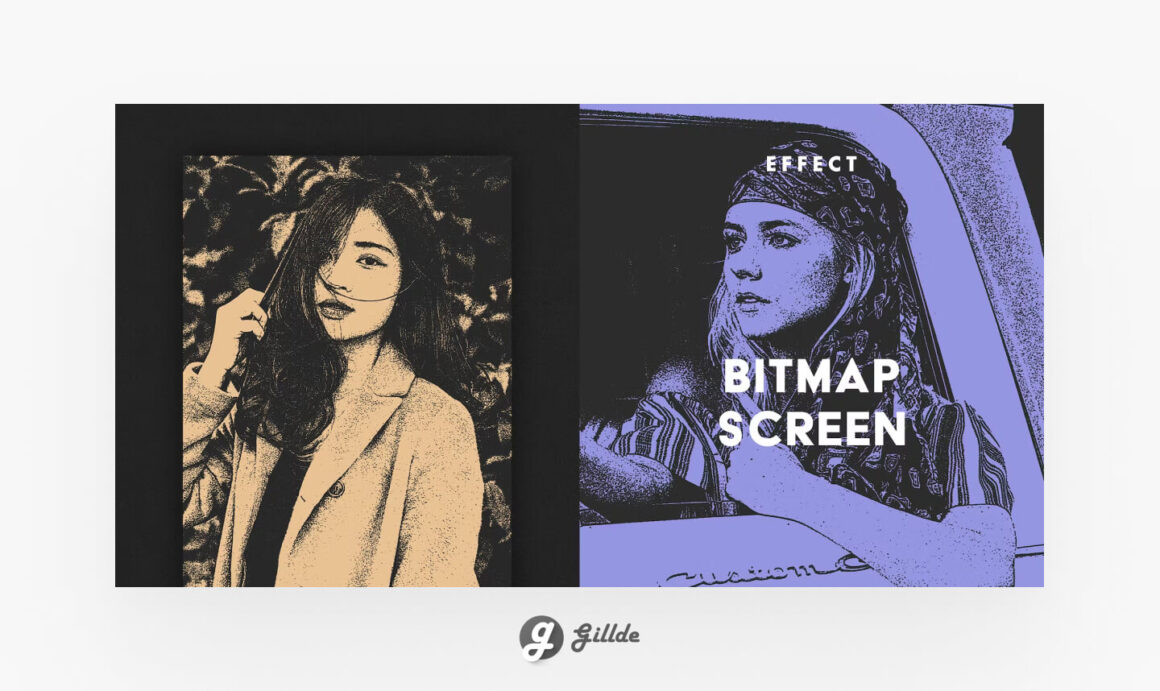 Pixel Dither Photo Effect – Free
In the vast spectrum of artistry, this photo effect is a journey back to the early days of digital visuals, where each pixel was a storyteller, narrating tales in bits and bytes.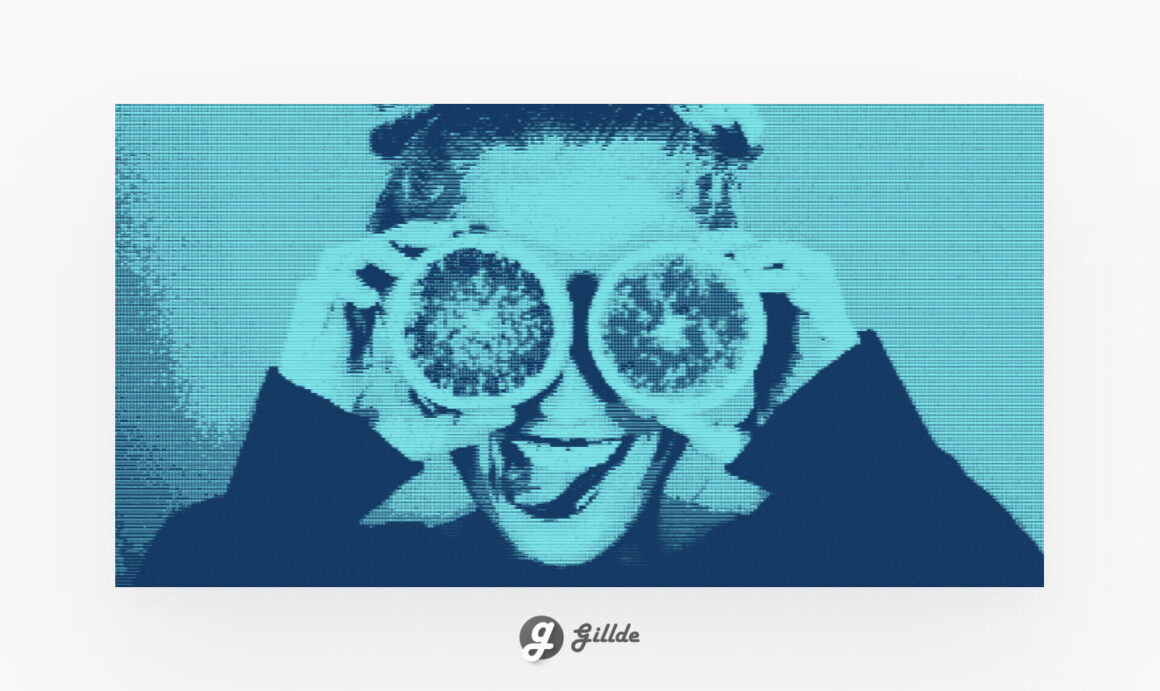 Free Halftone Textures Pack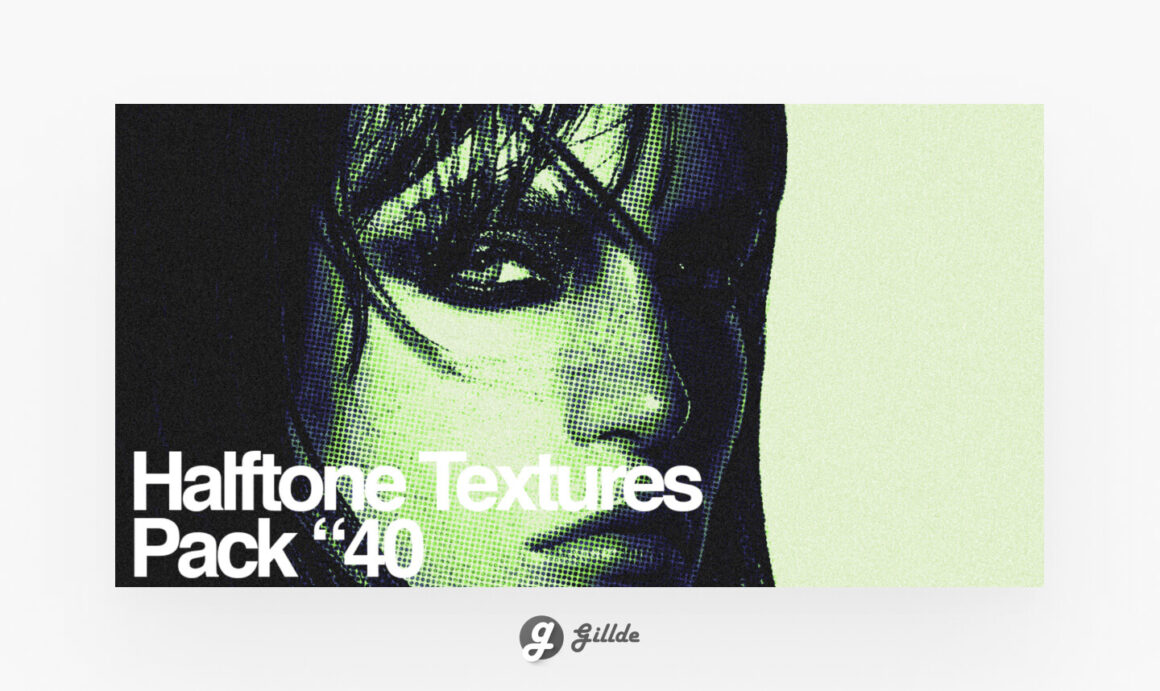 Halftone photo effect design – Free
Halftone photo effect design is a popular technique used to create interesting visual effects in photographs. By adding a halftone pattern to an image, you can give it a unique and artistic look. This technique involves breaking down the image into small dots or lines to create shading and depth.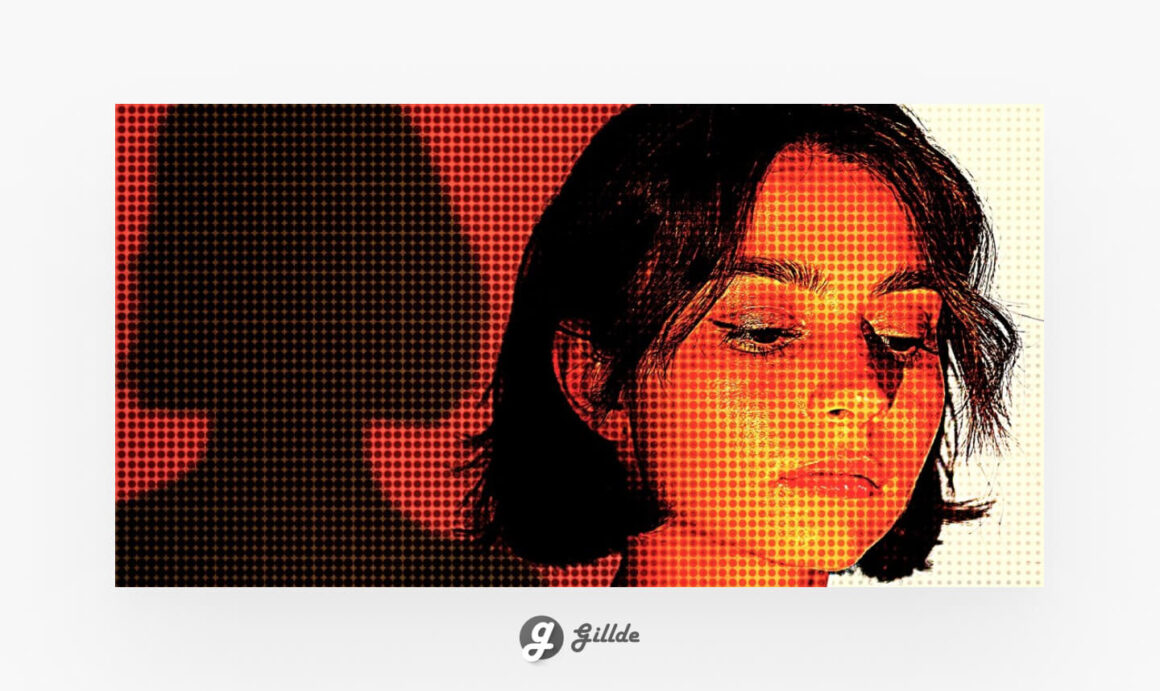 Pixel photo effect design – Free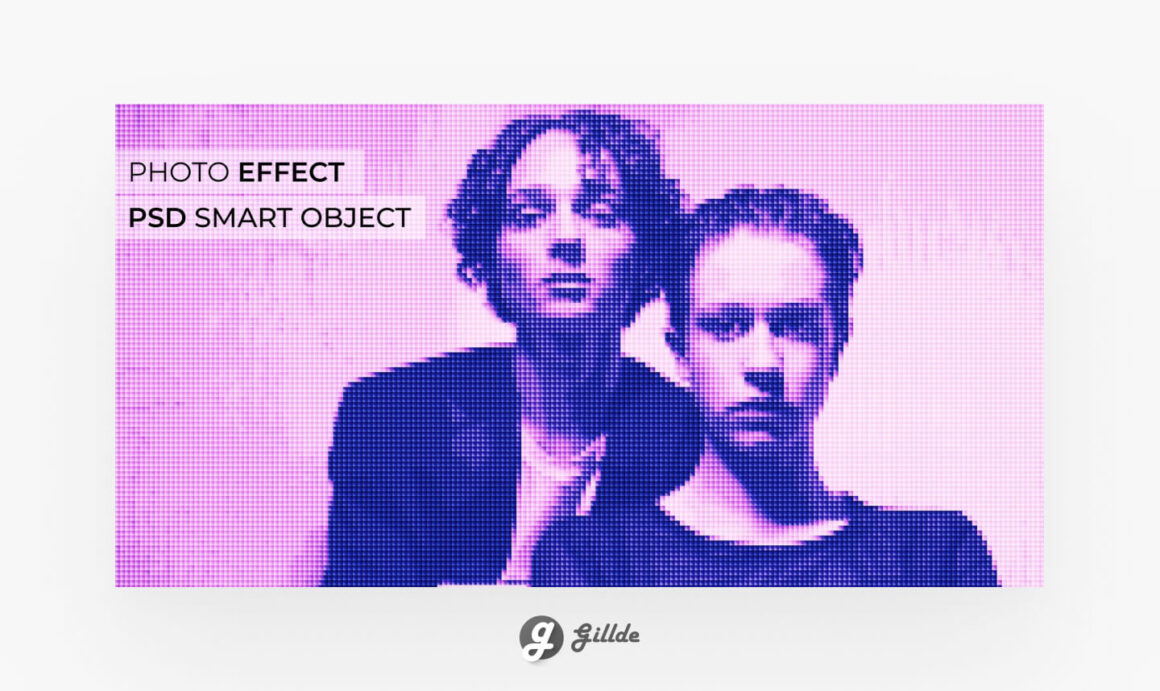 Vertical blurred lines photo effect – Free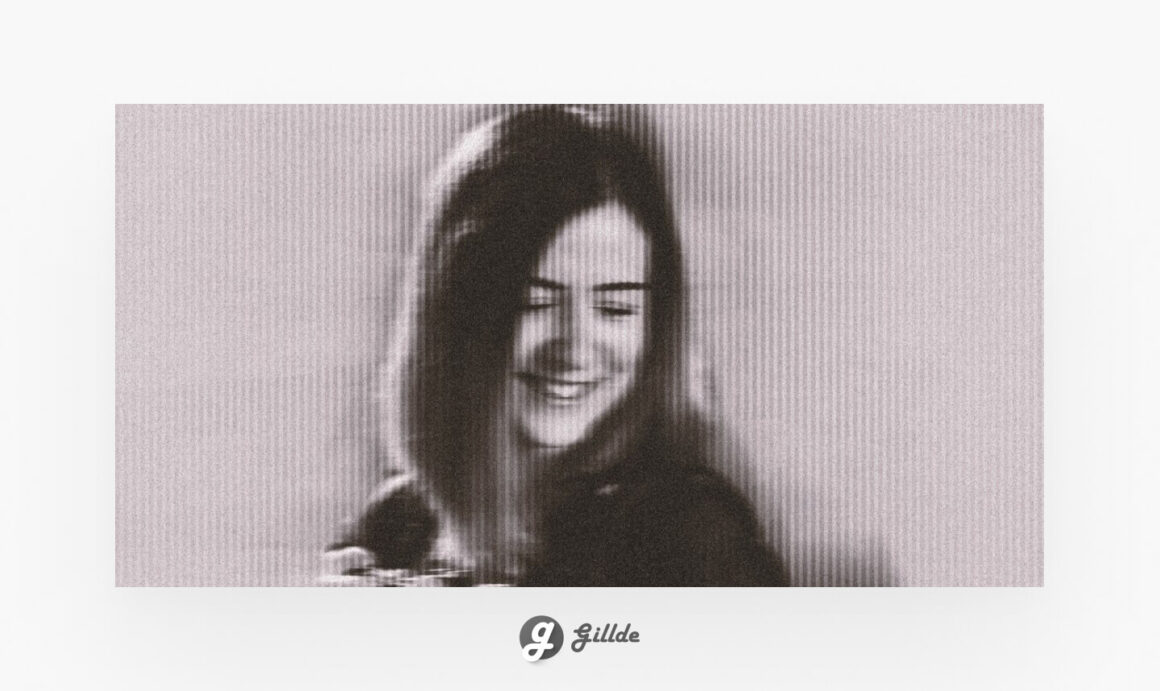 Conclusion Bitmap Screen Effects
In conclusion, the bitmap screen poster effect is a fantastic way to add a retro, vintage look to your images. Whether you choose to use a JavaScript library like Halftone.js, take advantage of Photoshop's bitmap mode, explore the filters offered by GIMP, or try other tools and techniques, there are plenty of options available to achieve this effect. So go ahead, get creative, and transform your visuals with these top and free bitmap screen poster effects.
If you need more Poster Effect related posts, check out these posts: