36 Absolutely Creative Billboard Ads for your inspiration :
How many billboards did you take a look during your walk or driving in your life? I'm sorry that I can't remember many of them, but I sincerely believe that it's not my problem, as the billboard itself should be great enough to attract me!
What makes a great billboard then? Or ask yourself a question, what can cause the drivers to endanger their lives to take a look at your billboards while they're driving? Great billboard can answer this question well. It should be graphic-oriented, informative, interesting and most importantly, creative.
Sounds insane? Nah. There are just too many billboard ads that did it, and in this post I'm gonna bring up 36 billboard ads that are extremely creative and attention-grabbing. Once again, they gonna prove you that creativity has no boundaries, enjoy them all!
Related articles:
–
1. Miele
Since when would anyone consider driving into a vacuum cleaner nozzle? This interesting billboard ad does a great job with perspective, and actually made me consider this.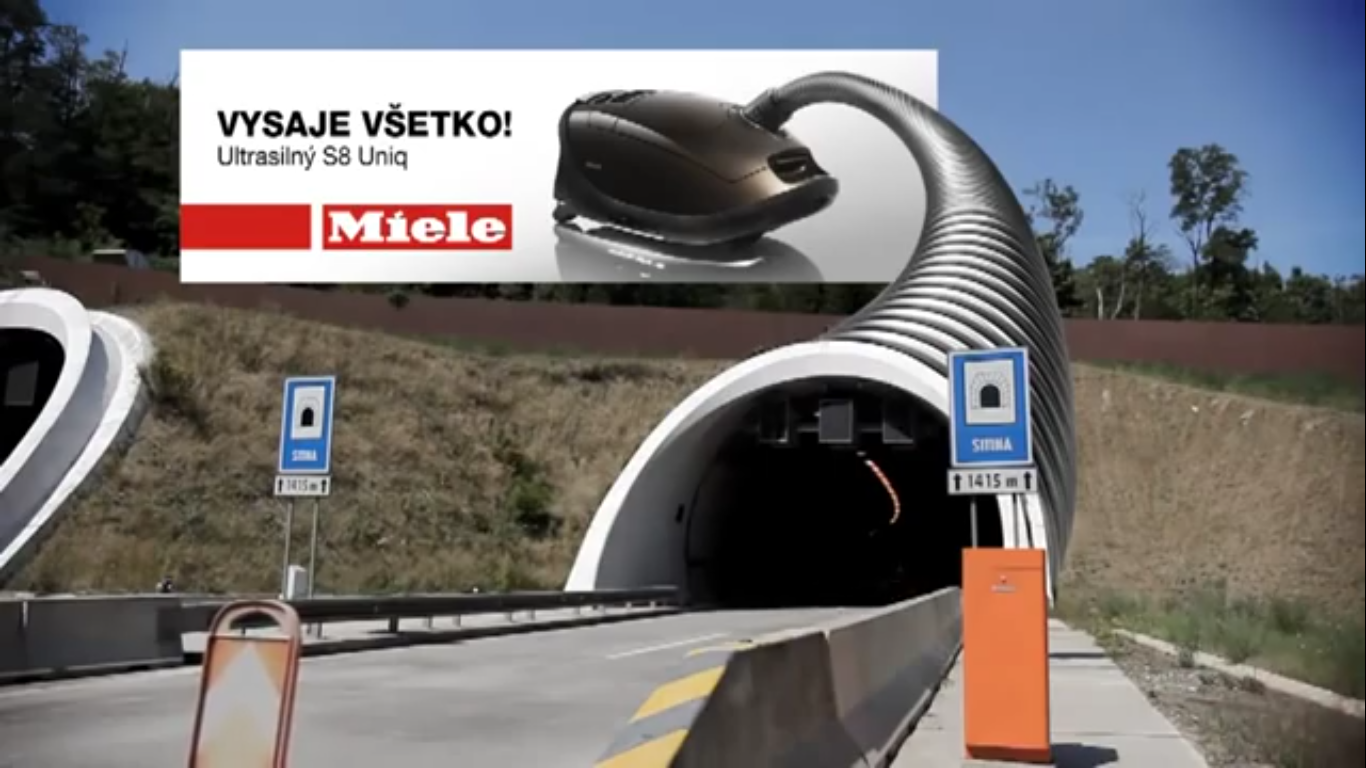 –
2. Tailgating Awareness
Yes, I agree. Tailgating is totally not worth it – don't overtake a trailer unless you want to end up like the car in this brilliantly produced ad.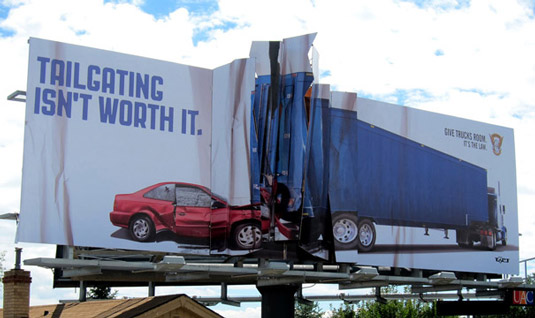 –
3. Panasonic
Creating a billboard ad around electric wires to demonstrate nose hairs is just a great idea – if a little weird. But at least I see a need for a nose hair trimmer very clearly.

–
4. Levi's
Anyone that knows high quality denim jeans should know instantly what this billboard from Levi's. Simple, but directly effective. The open button is also a great touch.

–
5. Audi and BMW
This ad pair between Audi and BMW is just plain eye candy to car lovers. It almost seems as if it was a planned collaboration. It also reminds me of chess. (notice the car colors?)

–
6. Kit-Kat
Just how powerful does a brand have to be that you could even recognize them without their logo, without their branding, without their product, and even with half their slogan missing? There's no logo in this ad; not even complete phrases, but the sheer power of this billboard ad can tell you that it's Kit-Kat.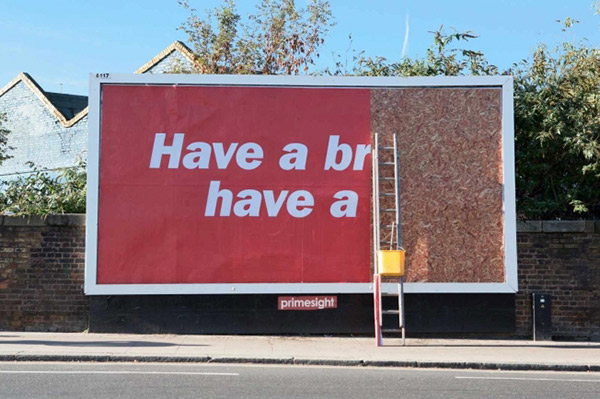 –
7. Apple
This billboard ad just demonstrates what I'm sure what many people who love music are already aware of – iPods are a massive storage hold of music. But I never thought it would be THAT much.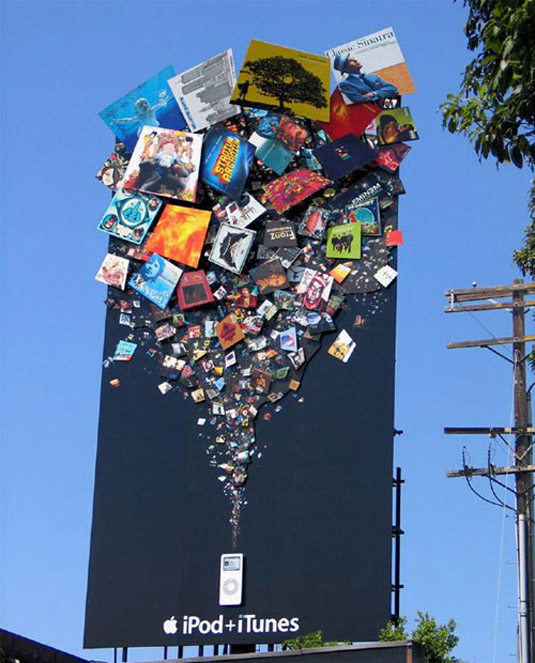 –
8. Australian Childhood Foundation: Invisible
A totally out of the box billboard poster created to dramatize the issue of neglect. You can even see the message 'Thanks for seeing me' on the wall, just in case that someone pulled out the plastic model.
Image Source: Ads Of The World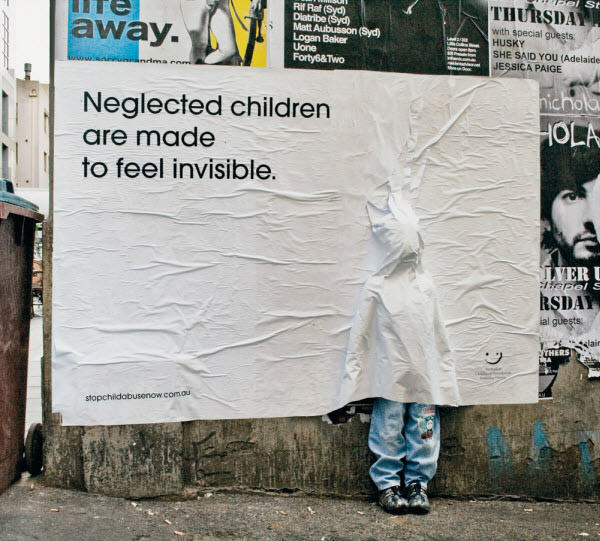 –
9. Tiger Beer
Not only is this billboard carrying some great art, it also shares an important message. Pretty interesting to know that it's completely made of soot from pollution as well.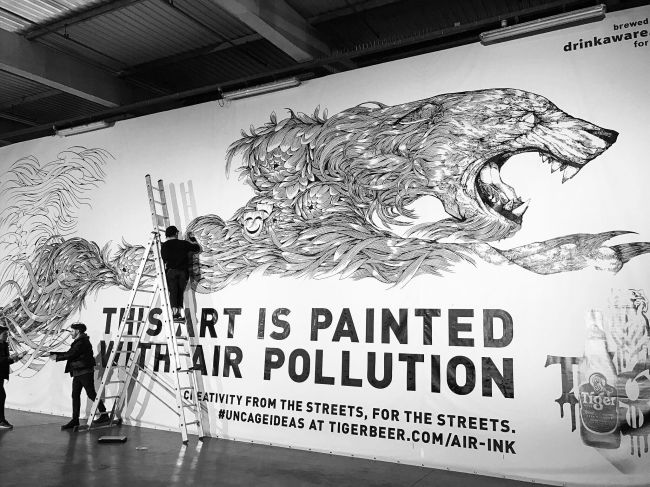 –
10. Subway
Subway knows what's up with this simple ad – they know that sex sells and catches attention, so they exploit it to quietly share their message.
I love that these billboard ads complement each other so well, especially since most eyes would be pulled towards the first.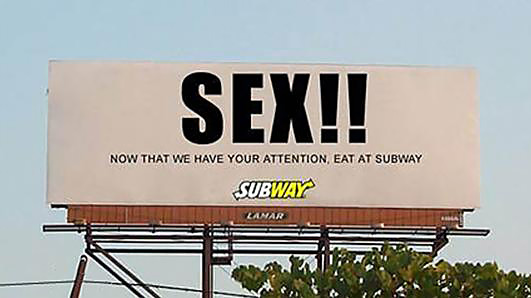 –
11. Oldtimer
Great billboard ad outlining a rest stop and a place to eat. Also, I find it funny that I would want to be eaten by a giant woman.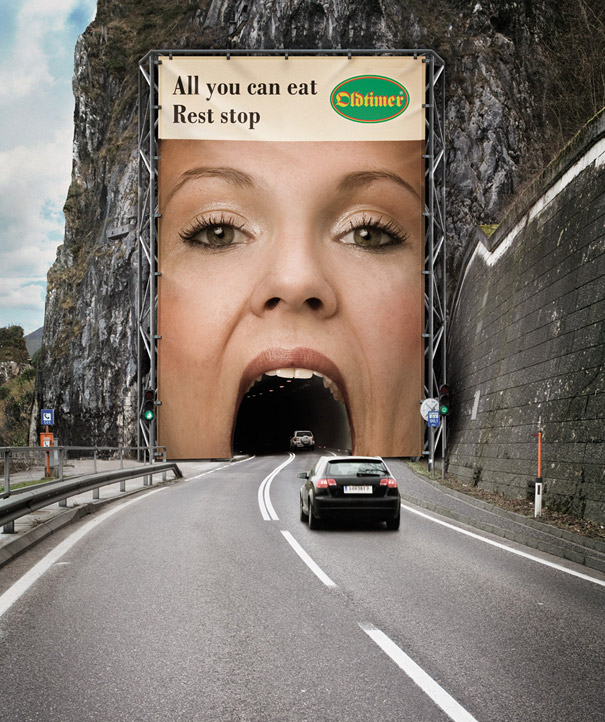 –
12. 2006 World Cup
This is a great save in this billboard ad promoting the 2006 World Cup – I also love the arch, interacting with the road.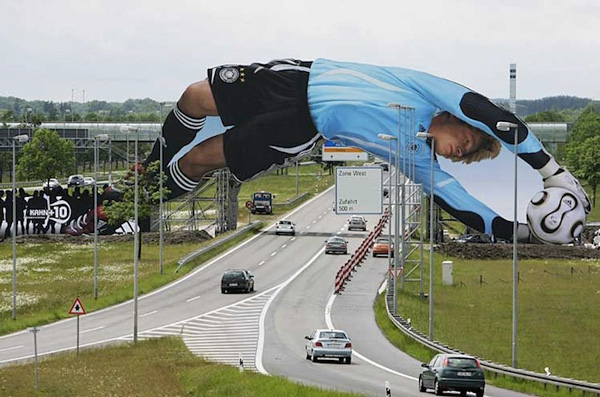 –
13. Donatos
This ad just shows a steaming hot pizza in all of its deliciousness – the 'steam' is actually a well-placed blower.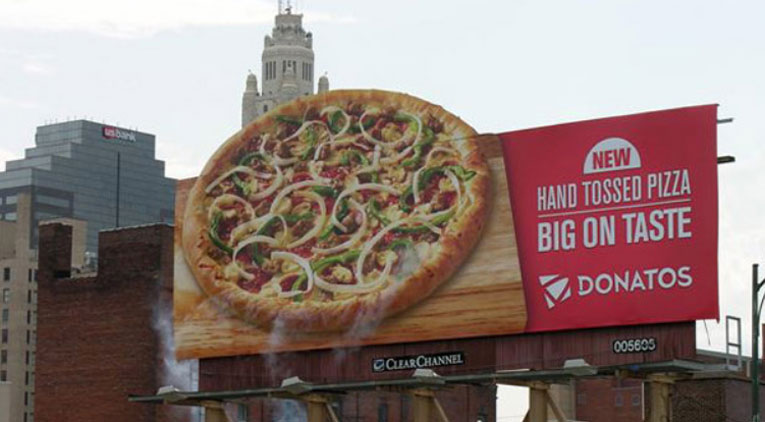 –
14. Colorado Crisis Services
This billboard is a great example of using brain teasers to get your message across. Are you able to read this?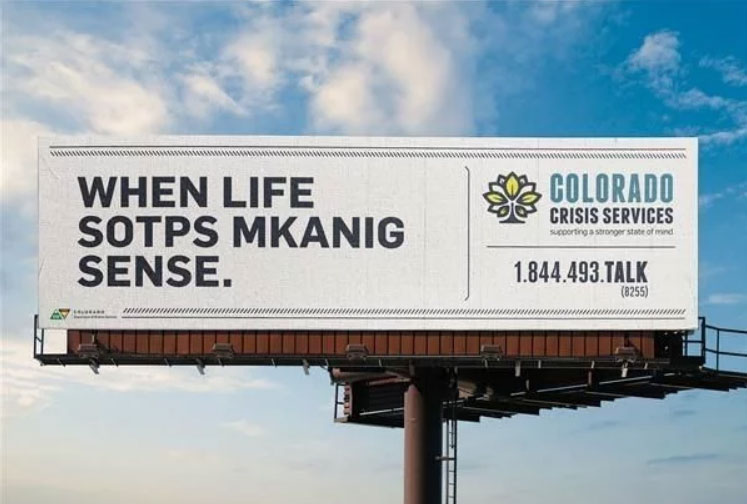 –
15. IBM
IBM is a company that's known for its innovation and I wouldn't expect anything less from them when it comes to their billboard game. This innovative billboard ad is not only getting IBM's message across, it even doubles as a cool bus stop bench. I wonder what the weight limit is. Doesn't look like it'll hold up with too many people.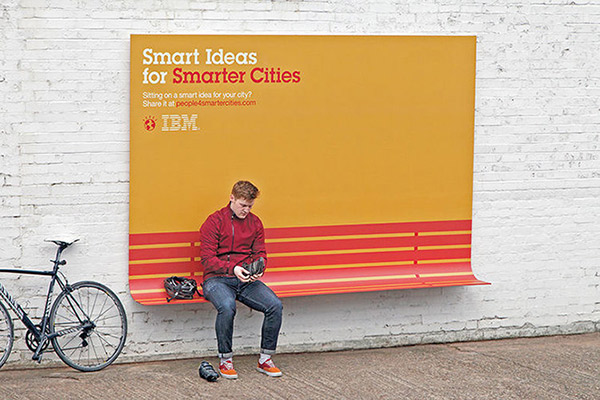 –
16. A/C & Appliance Service
Smart billboard ads aren't exclusive to big brands. I love it when local companies are also brave enough to show their wild and creative side. I love the brilliant wordplay that A/C & Appliance has going on here in this billboard ad. Conveying a double entendre is always humorous to read.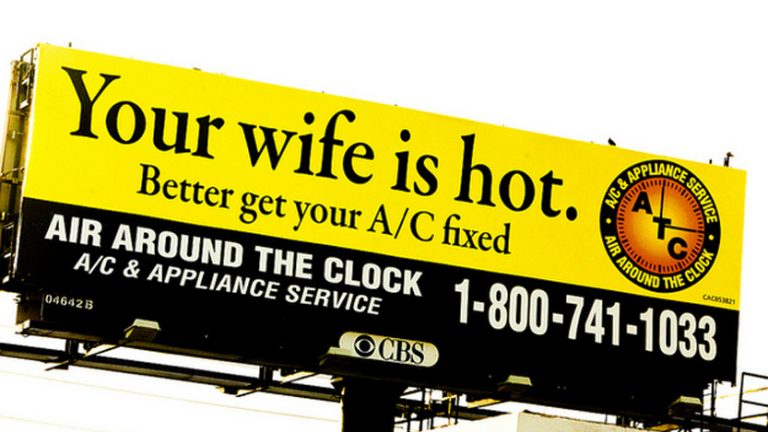 –
17. Cadbury
Anyone in the mood for some chocolate? This delicious ad showcases multiple people getting a piece – but they're just well-placed mannequins.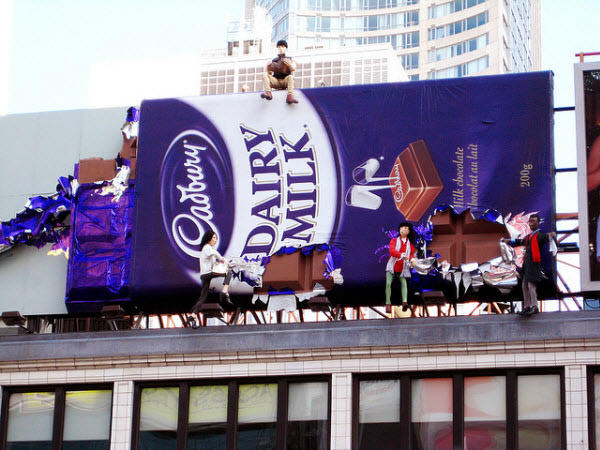 –
18. Donatos, Chaz
Another collaboration between billboard ads I found to be amazing, it's telling me that great fashion goes hand in hand with great pizza. The girl's hand is a bit creepy and weird though.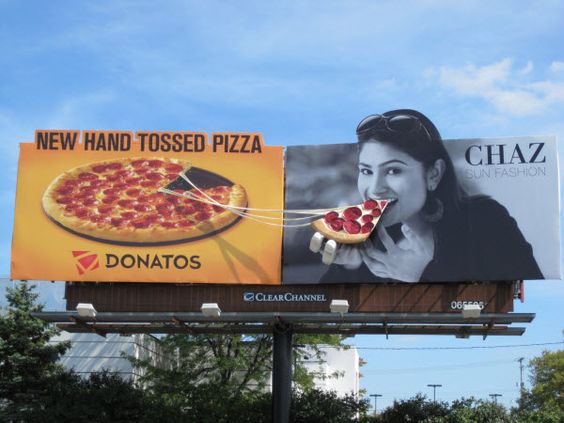 –
19. Korean Police
This Korean billboard ad just goes to show that the police exist to protect and reassure. And support swings – a really heartwarming message. And a sick billboard! If only we have more positive messages like these for our law enforcers here in the states.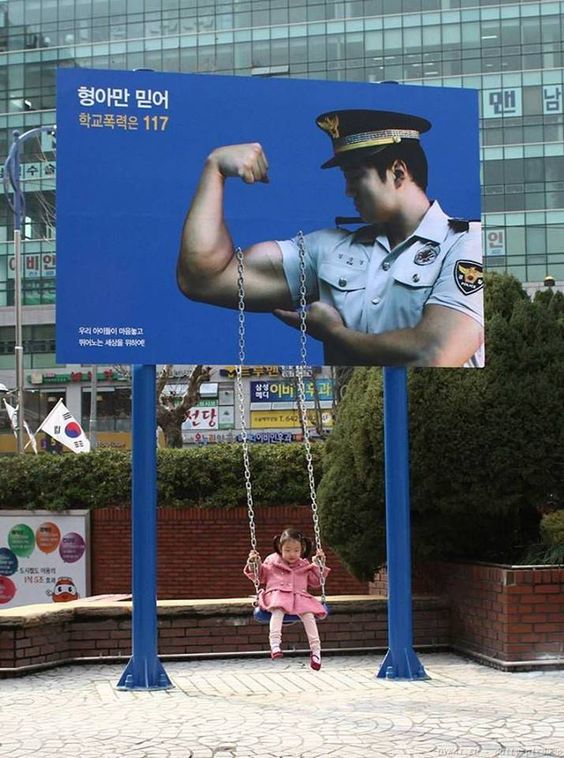 –
20. Heineken
You may need to take a second look here, but this billboard ad from Heineken is simple, yet brilliant with its subtle hand reaching out for a drink. Not gonna lie, it was a bit creepy at first when I noticed the hands. Don't want to see this ad when you're drunk walking home late at night.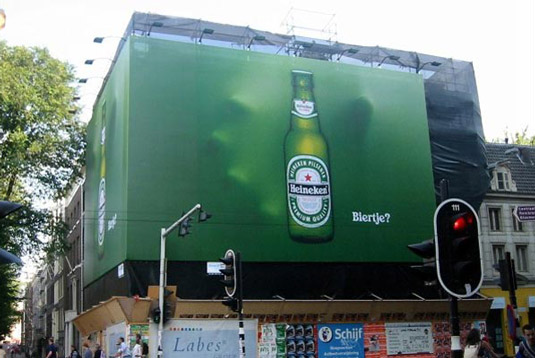 –
21. Ford Mustang: Burnout
"This billboard was showcased in Detroit, MI at the Woodward Dream Cruise, the world's largest one-day automotive event. A smoke machine was installed behind the board, and every few minutes the rear wheel would spin, spewing smoke for the ultimate one-minute burnout."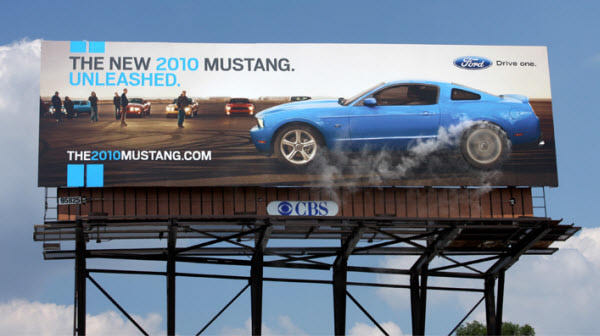 –
22. Martor Solingen
Wow, Martor Solingen isn't kidding about the sharpness of their blades with this billboard ad – I think they conveyed their point quite well. The dummy pigeons was a nice, albeit morbid touch. Have you seen a more creative ad for a razor blade? Didn't think so!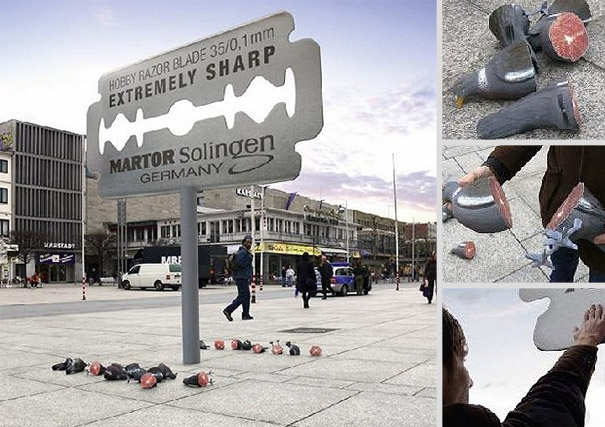 –
23. Siemens
Alright, who came up with this one?! Seriously, who looked at two revolving doors and saw an add for cake mix?! None-the-less, an outstanding ad from Siemens for their cake mixer, using revolving doors. I'm just glad that elevator doors aren't particularly fast, in this case.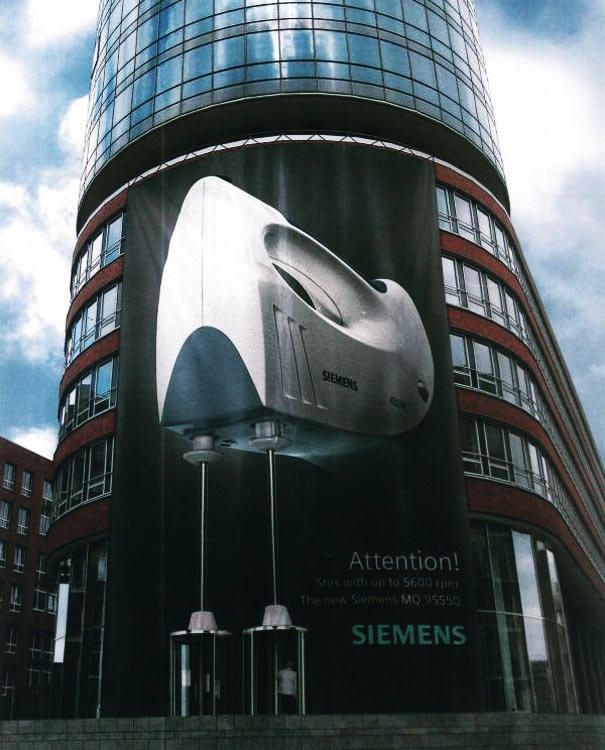 –
24. YMCA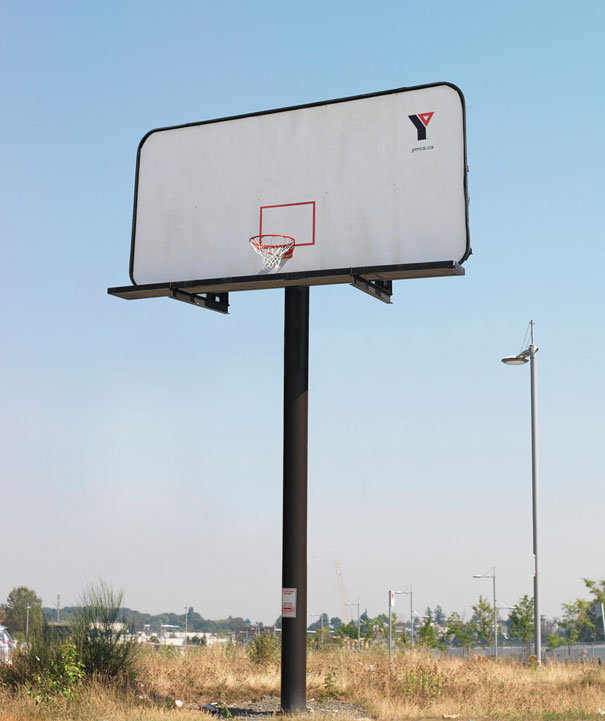 –
25. BMW: Checkmate
I won't discuss if this is ethical, but really, I remembered Santa Monica BMW after the first time I saw this ad. After all, it's funny and attention-grabbing!
–
26. Calgary International Film Festival: Crying Billboard
Only the best firms make it. Best billboard ad that utilizes the water drop in a creative way.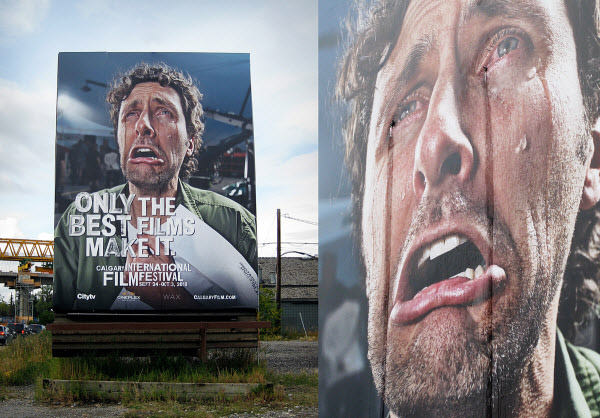 –
27. Coca-Cola: Straw, Poster version
Similar idea with previous ad but utilizes billboards beside it, I wonder what advertisers of those ads will think and act. Anyway, brilliant idea!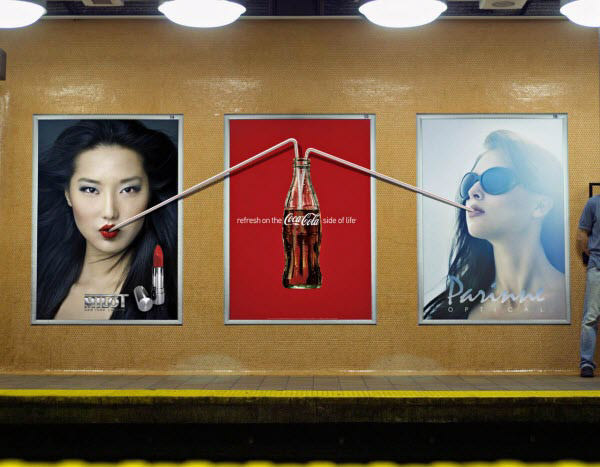 –
28. Elm Grove Police Department: Slower is better
Probably a creative and, may be a scientific way to remind people that slower is better. There's also Accident Bills version and Chance Of Crush version, enjoy these interesting variants!-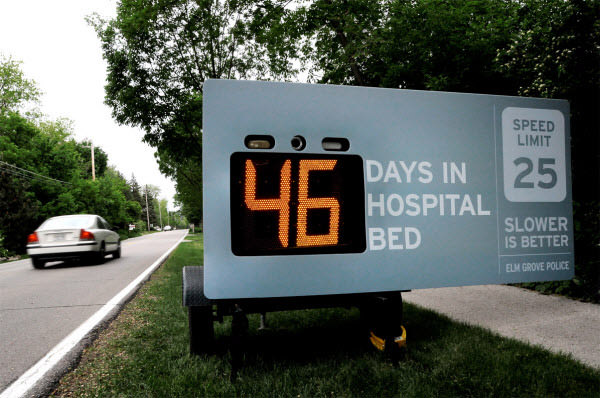 –
29. Frontline: Mall
"The insight – you may be close to your pet but totally blind to flea infestations. Huge 22 sq.meter stickers, across 3 malls crawling with people were used citywide to highlight their leading product range."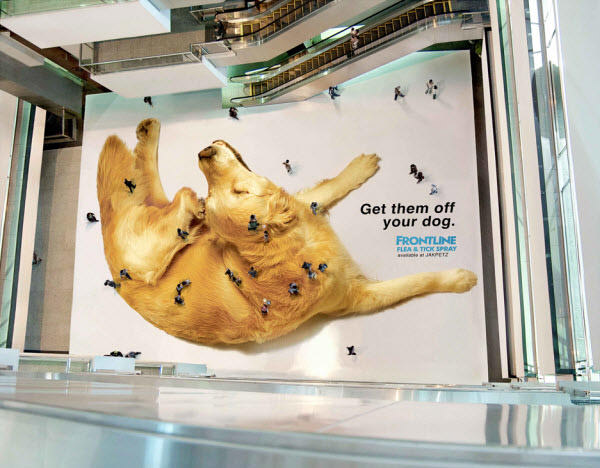 –
30. International Campaign: Amnesty
The great awareness-raising method is to utilize sympathy. In this ad, the billboard has clearly illustrated the contrast of a peaceful world, and the world with the amnesty infested. Check out more versions, here and here.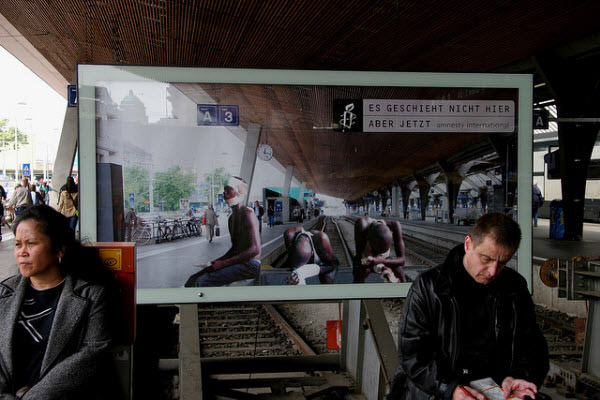 –
31. Jobsintown.de: Life's Too Short For The Wrong Job
Well, a genius idea. Simply speechless.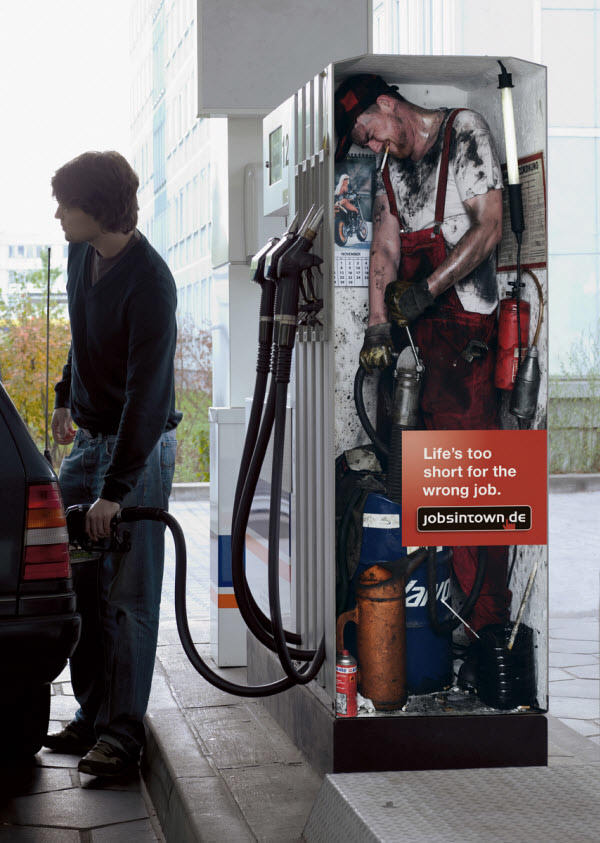 –
32. Kolestron Naturals: Change
"This outdoor execution was strategically positioned on a promenade. It had an unspoiled view of the sea and skyline behind it. The woman's hair is die-cut in the billboard to capture the variations of Kolestron's Naturals' colors through the different phase of the day and night."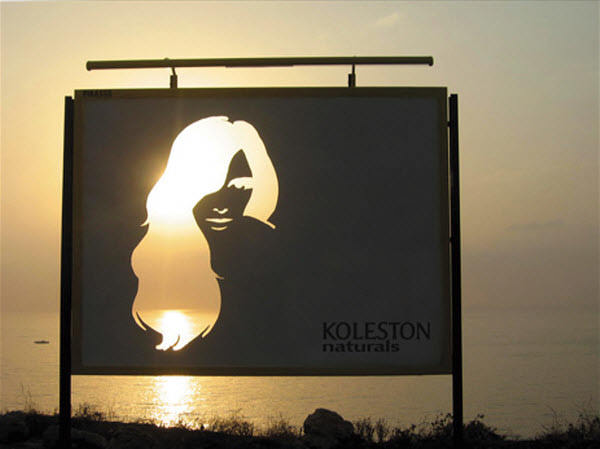 –
33. Air Asia
–
34. Nestle
Lovely and delicious at the same time.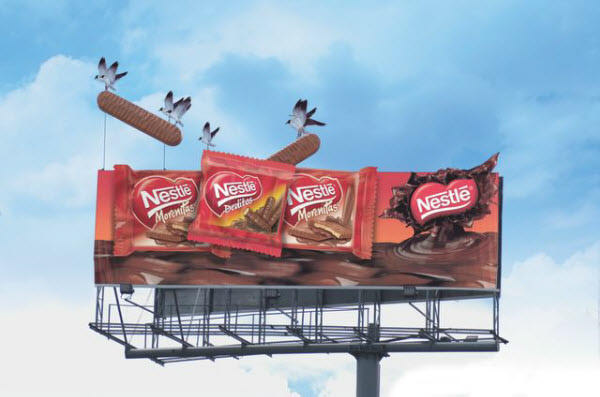 –
35. Serve: Escape
Perspective might be a little bit weird, but the idea is well-executed. Simply nice.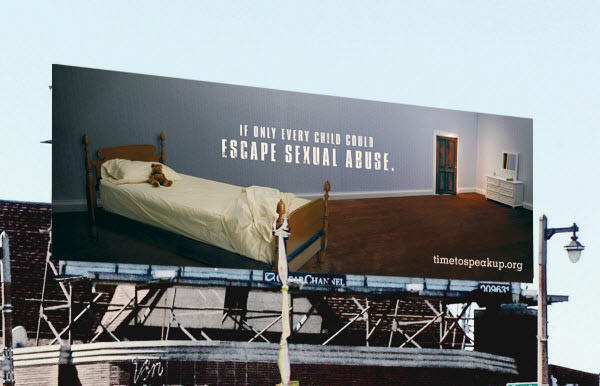 –
36. The Comedy Channel: Naked
"Clothing was placed at bus shelters in conjunction with posters to promote the TV series The Power Of One, in which renowned Hypnotist Peter Powers got people to carry out outrageous tasks under hypnosis. An innovative form of typography was used in the poster to make the type appear to move."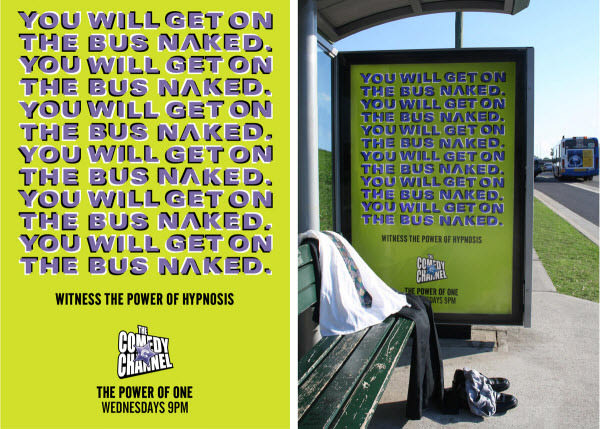 36 Absolutely Creative Billboard Ads