Super Usefull PowerPoint Templates: We have put together a number of free PowerPoint templates to save you time and effort. These templates will give you a good idea of ​​your presentation style.
Beautifully designed templates help you impress your audience whether you're looking for investors, pitching your ideas to colleagues, or pitching to your target audience. From font choice to consistent style, it's important that your presentation design matches your content.
1. Special Notebook for Business Presentation
Open it in Google Slides and PowerPoint and watch its pages… Yes, we say pages because the slides resemble a notebook! Not only you'll find a great variety of layouts, but also doodles, illustrations of stationery and some text with highlight colors. It's for business, but nothing stops you from adapting it to any other purposes. How about turning it into an educational lesson?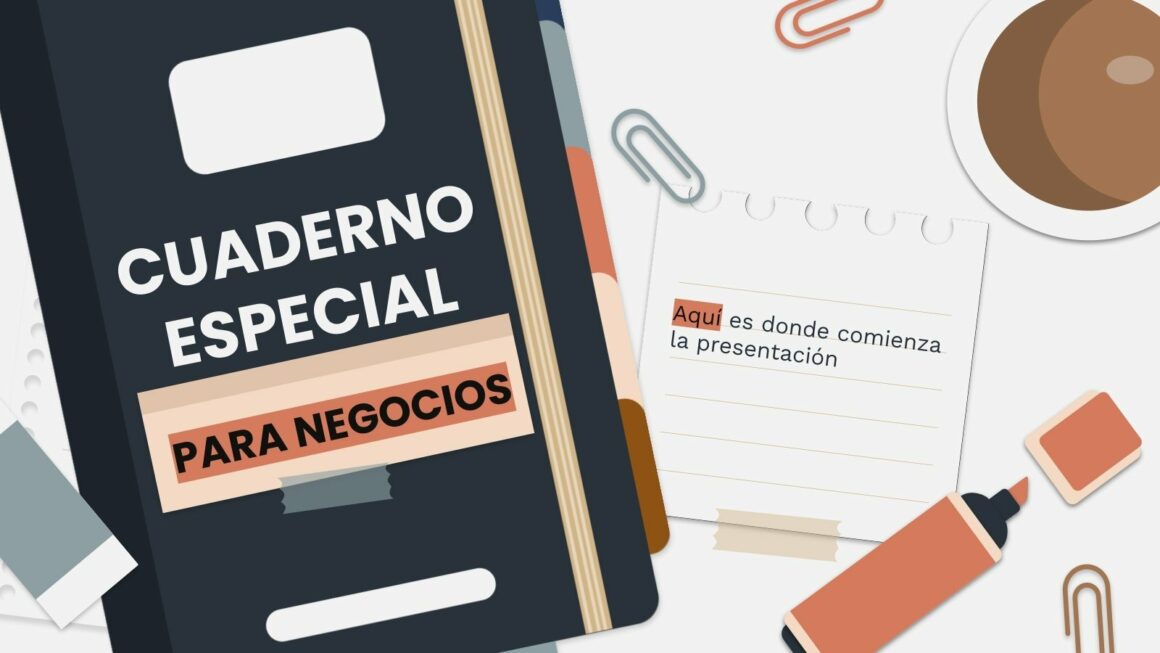 2. People & Diversity Website Design
Design a website with this modern, creative and attractive template design! We have focused this landing on a very important matter: diversity! There's so much beauty in diversity! On these slides, all genders, races, ages, colors and peoples are invited. Feel free to edit the designs and adapt them to the content of your website and attract new traffic to your page!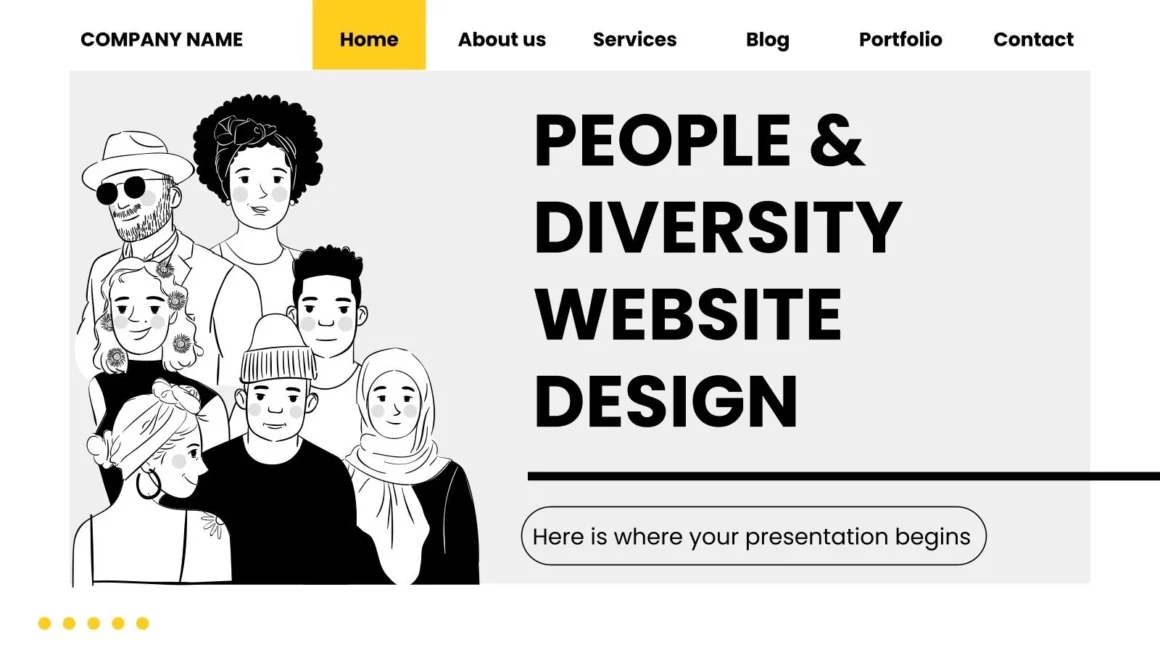 3. Online News App
Do you want to receive the latest news directly on your smartphone? There are apps that do that, but yours is three hundred times better! The number might be a little hyperbolic, but the fact that our template will help you a lot is not a hyperbole, but a true statement! It's perfect for pitching your ideas, and its slide design is very attractive. Each layout looks like the window of an OS, and among the elements we've used are icons of gears ("settings") thumbs up ("likes"), number of comments, stars of rating… Very UI-oriented!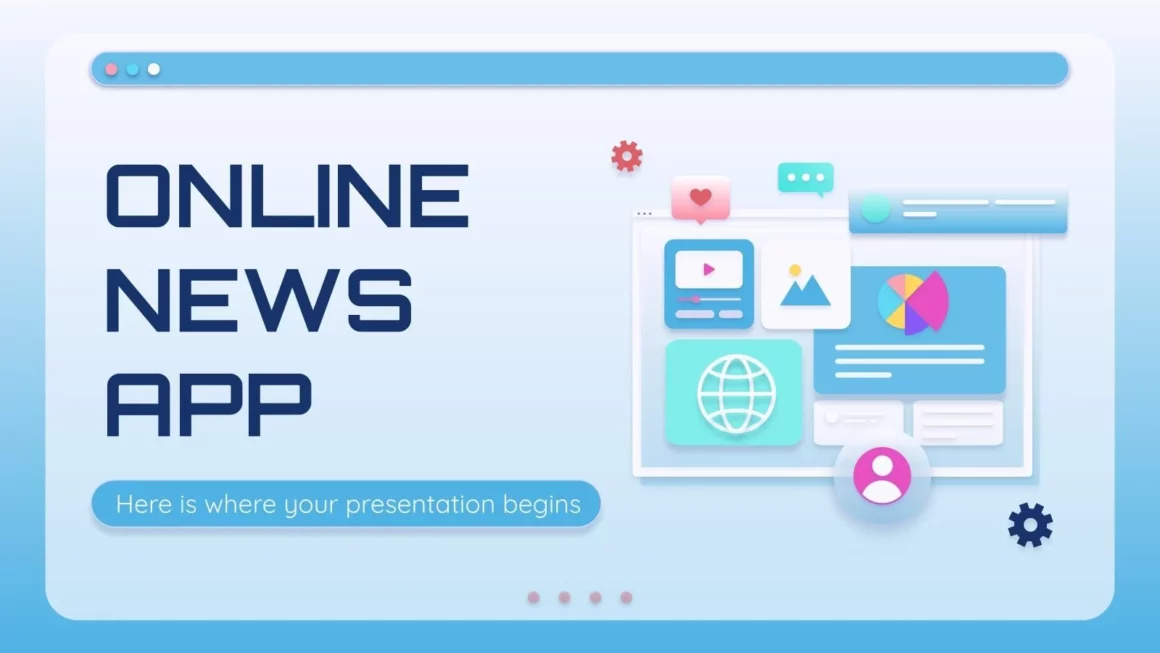 4. Meeting to Communicate Progress
The company has made good progress during the last months. It's time to hold a meeting to communicate the news to all employees! We have devised the ideal template for this: a minimalist, elegant and modern design! The cream tones and the small but attractive photos give the slides a unique look and feel, allowing you to explain concepts such as objectives, schedule, a status report, achievements, and more. Try it!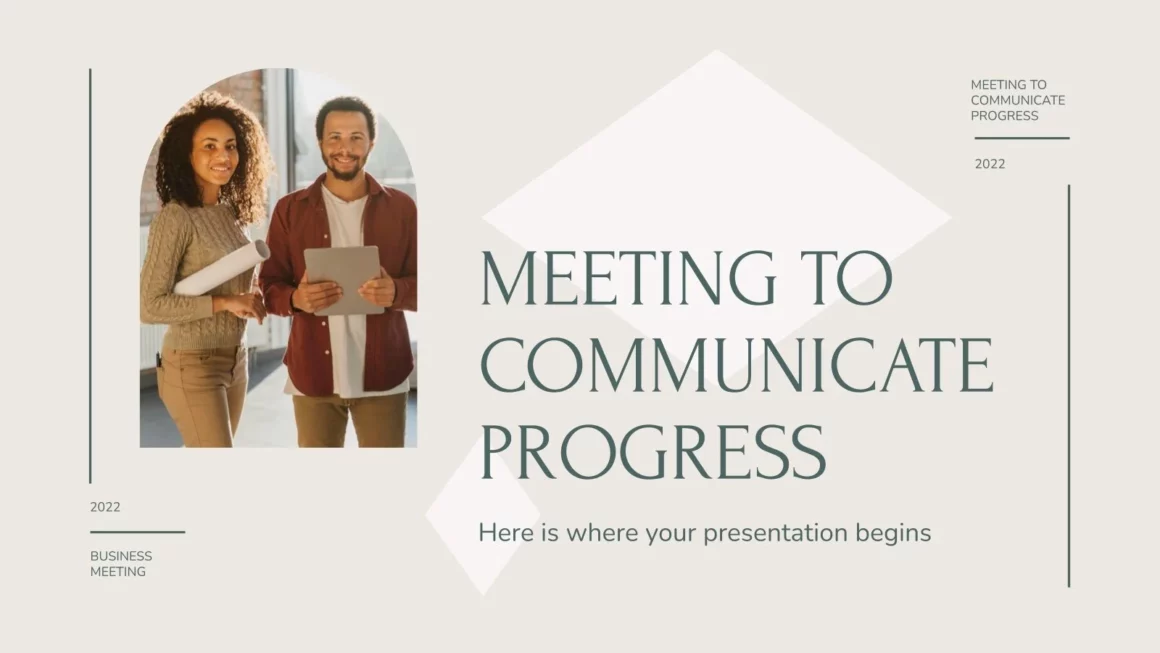 5. Vintage Academia Aesthetics School Center
Are you a fan of scrapbooking? And of flowers too? The aesthetics of this template bring both things together: it's completely customizable and it's ideal for promoting a school. You'll want students to enrol, right? Then make the most of the drawings, the backgrounds made of wrinkled paper, the vintage-looking typography and the layouts to add as much information about your institution as possible. The visuals are unique!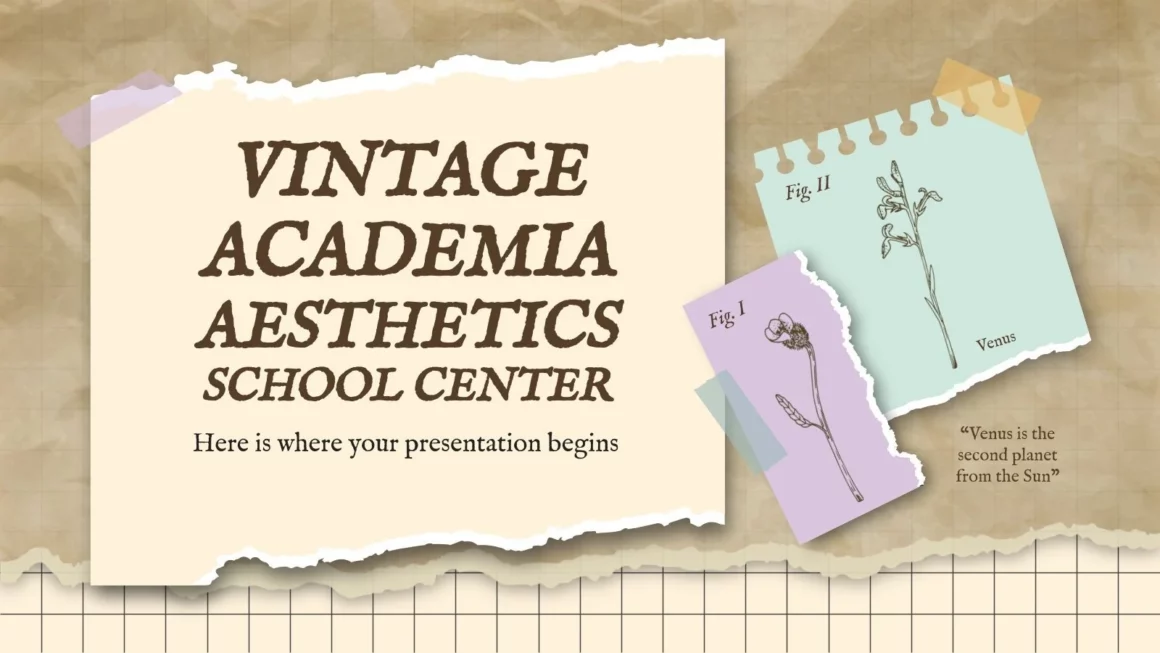 6. Writing History Thesis
Are you finishing your writing history thesis and need a good presentation to impress the examination board? We propose you this vintage style template that fits wonderfully with the topic. It has a simple design, beige background and doodle illustrations of books, papyrus, quills, etc. that add sophistication to your exposition. The serif typeface of the headlines conveys seriousness and makes a nice contrast with the sans serif typography of the body text. We include charts, images, maps, infographics, and timelines.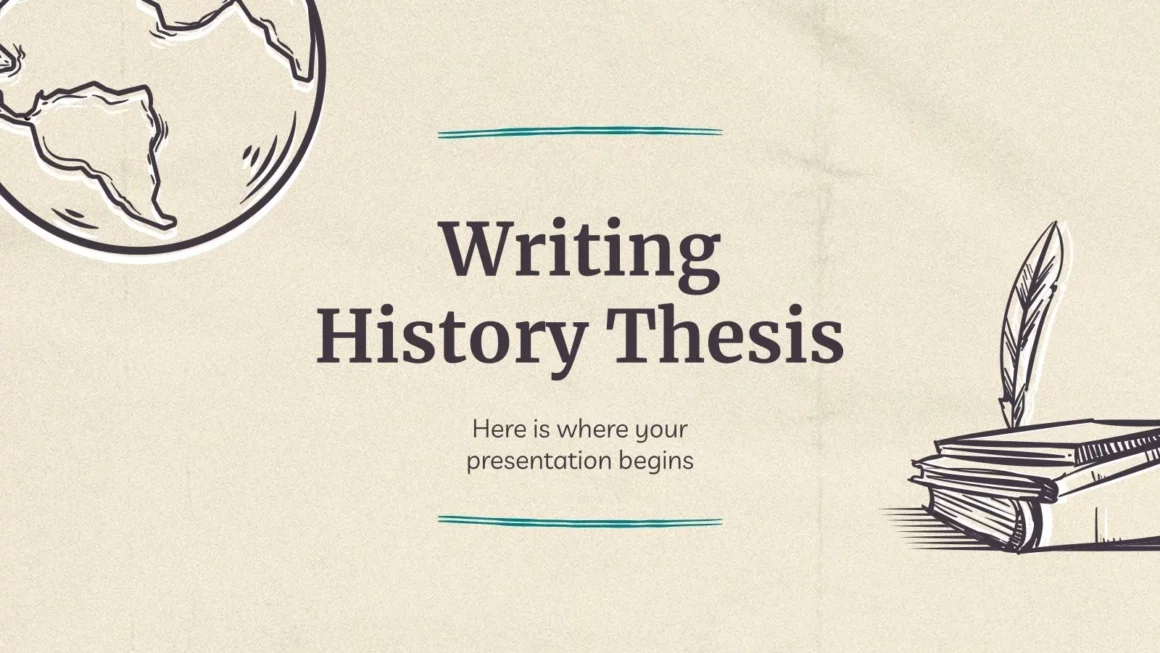 7. Cat Illustrator Portfolio Infographics
If your specialty is drawing or illustrating cats, your services are needed everywhere! You're aware of the number of people crazy about cats in the world? This cute template is full of infographics of all kinds of types, including graphs, diagrams, processes, tables and sequences! Your artistic side will be highlighted at the same time as your education, projects, and skills!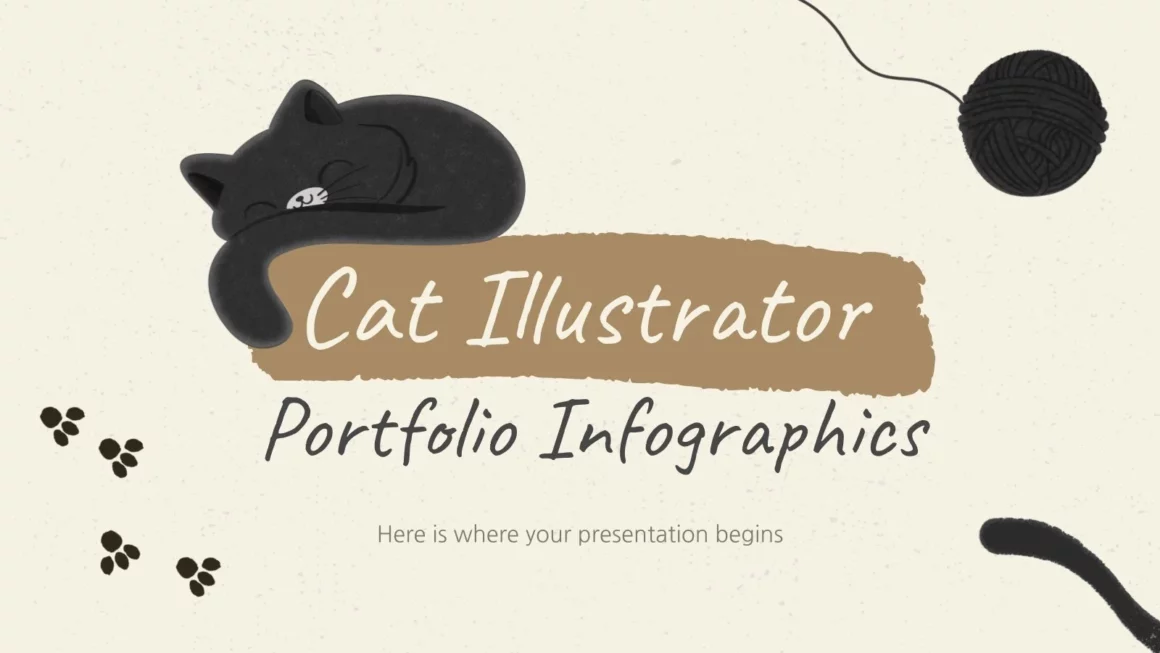 8. Abstract Marketing Plan
Use this Marketing Plan with organic shapes in the background, it's very modern! Talk about your company, the market analysis, goals, strategies, budget… And make use of the diagrams, maps and charts.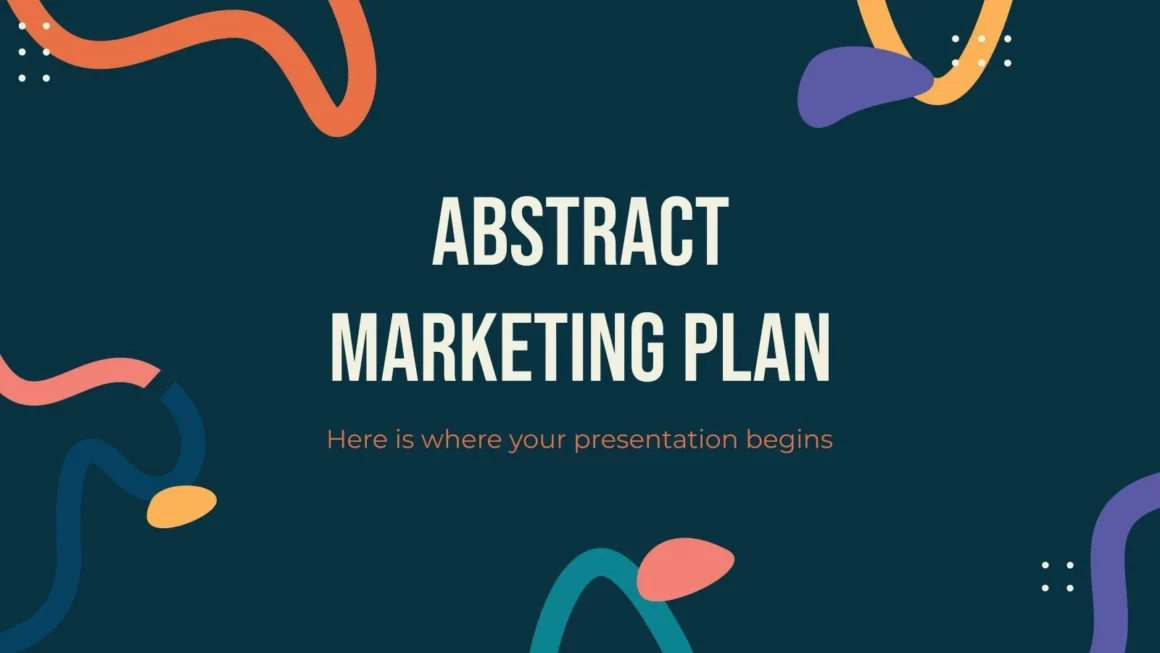 9. Doodle Student Education Pack Infographics
Awesome! You downloaded our template "Doodle Student Education Pack" and got absolutely ready for the school year. You loved the design so much that you wanted more. Here's the perfect addition: a set of infographics in a similar style! Ranging from calendars and graphs to tables and diagrams, if there's something that you want to represent visually, this is the way to do it right.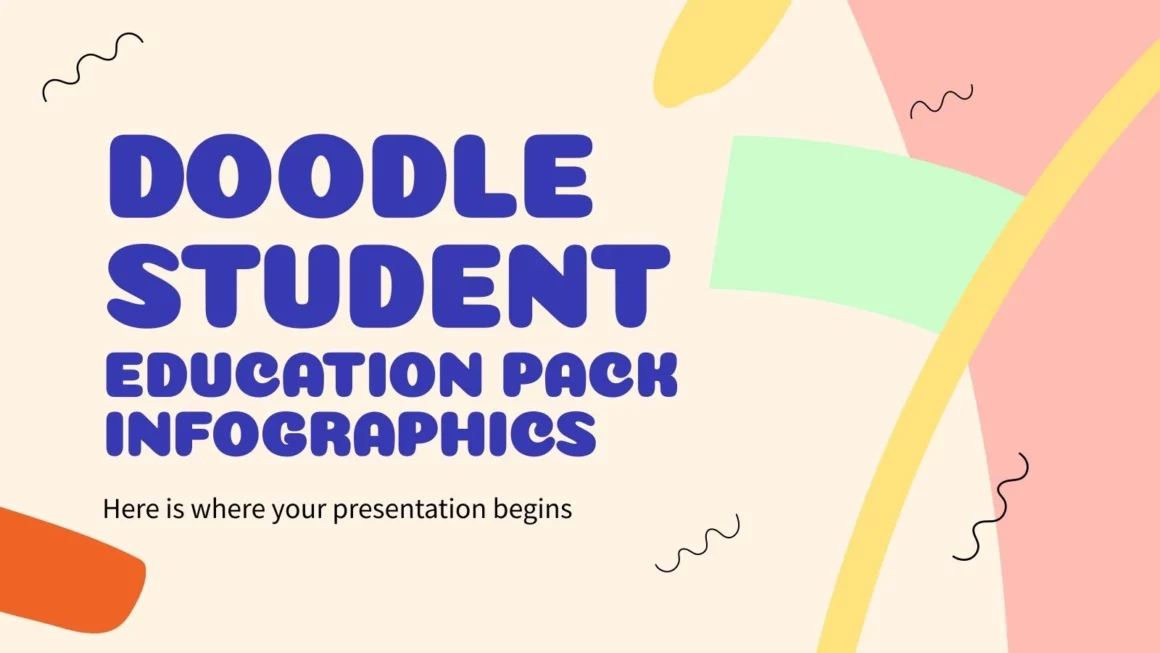 10. Chic Style Pack for Students
Distance learning is the way teachers have been giving their lessons for the last year and a half, and a good alternative to in-person classes. Nowadays, many schools use a mix of both systems, so what can Slidesgo do that can be useful for everyone? A new template with backgrounds for videocalls, an avatar maker, reminders, infographics, and more! It's our pack for students; have a look inside and download it!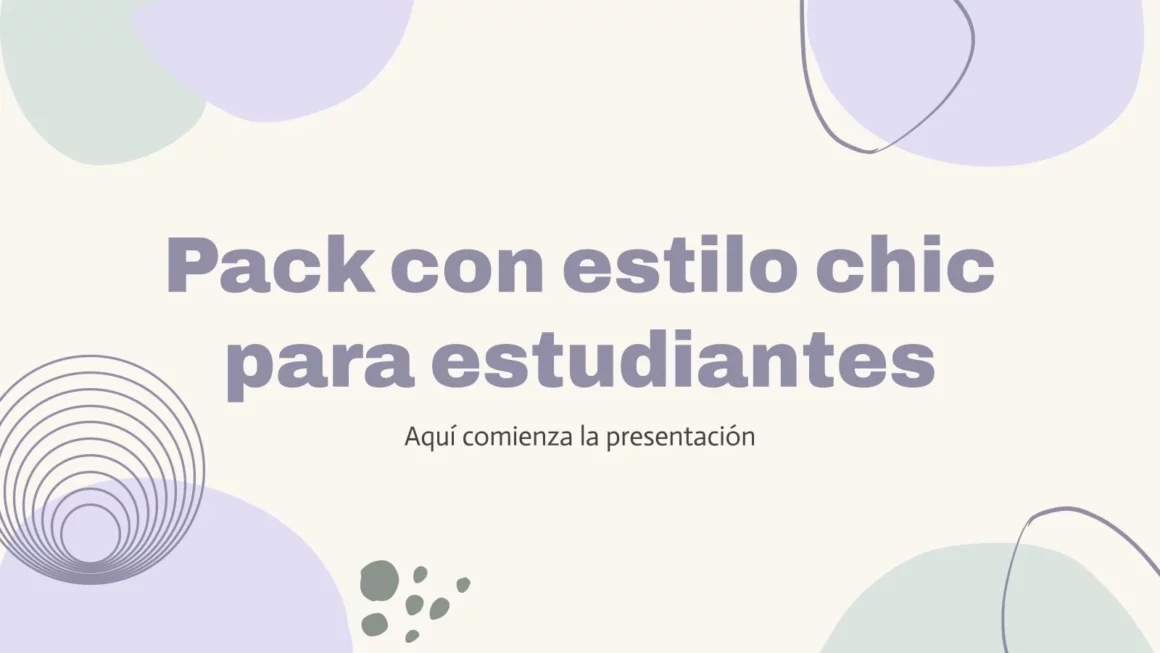 11. Formal Education Pack for Students
Your school life can start having a new perspective from today on with this template. It's a pack that contains an avatar creator, backgrounds for Zoom or video calls, homework reminders and weekly, monthly and yearly planners. There's even moodboards! This pack uses soft tones and a slightly formal look. However, since it can be completely customized, the only limit is your imagination!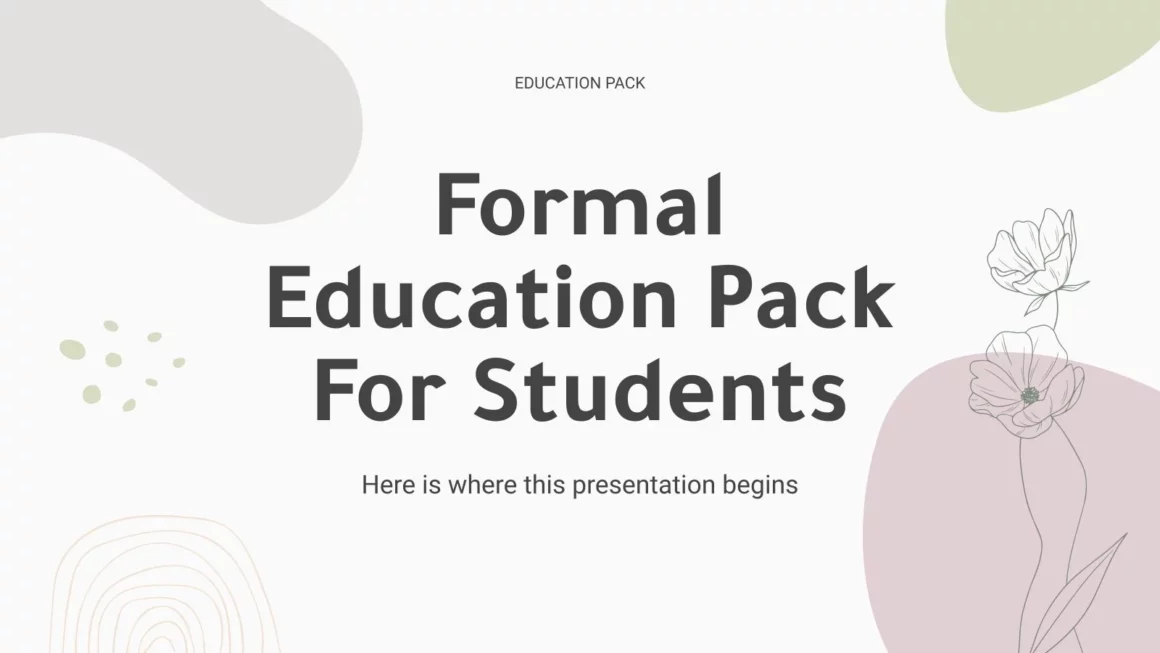 12. Aqua Marketing Plan Infographics
Marketing plans need very complete presentations full of data, examples, guides… That's why we have designed this set of extra infographics for our "Aqua Marketing Plan" template. The resources follow the same eye-catching design so that you can use them without changing the esthetics of your presentation. Illustrate percentages, numbers, locations… in a creative way by editing these infographics and pasting them in your slides!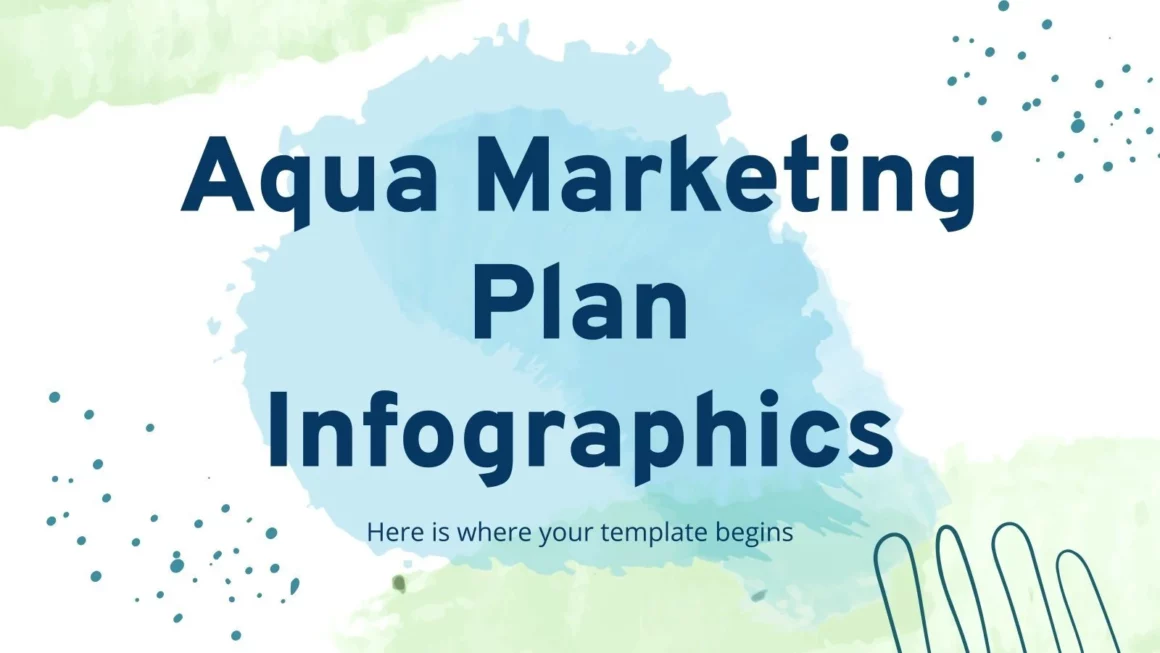 13. Design Process Workshop
The Slidesgo team is full of amazing graphic designers who create such fantastic presentations. And as graphic designers, we know that sometimes the design process, i.e. organizing all the necessary steps, can be complicated. However, it won't be if you teach a workshop on the design process,and here's the perfect template to do it! We've included such stunning illustrations that you won't be able to resist.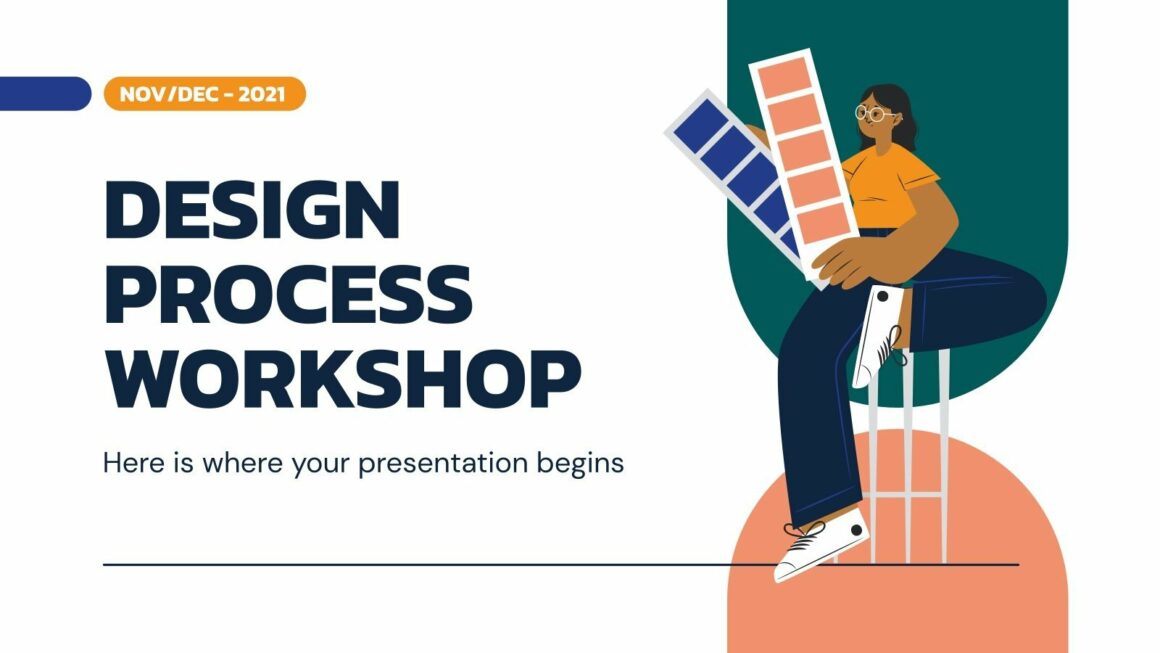 14. Autumn Fashion Campaign: First Day of Fall
Dazzle with your fall fashion marketing campaign with this elegant template. It features a beautiful green background accompanied by floral illustrations that give it a chic touch. It's joined by a multitude of resources that you can customize to talk about your market analysis, objectives, strategy…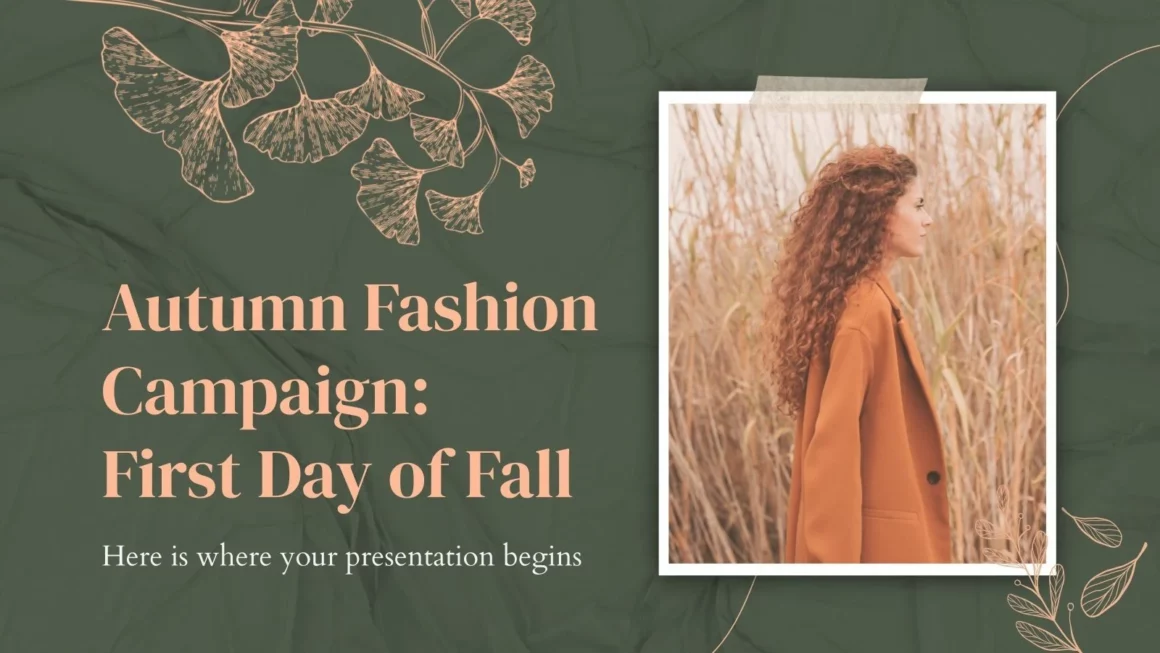 15. Aqua Marketing Plan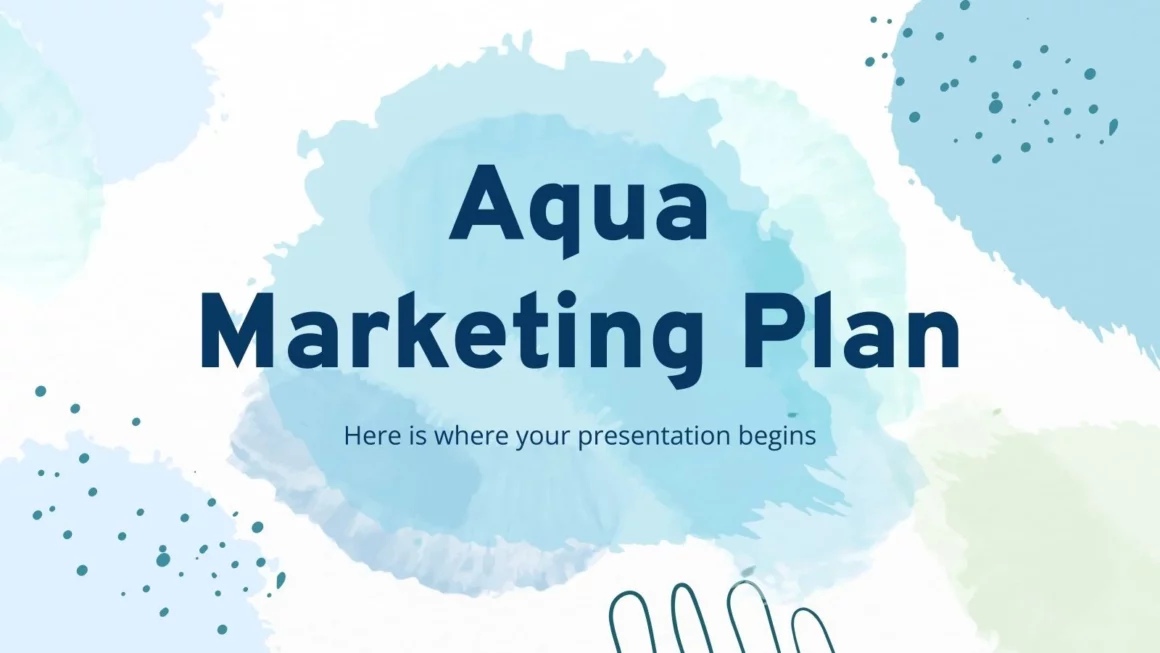 16. Public Consulting
Consulting services are essential for many businesses and organizations. Promote yours by showing your audience a presentation created out of this dynamic template. The illustrations are isometric, which is always a good innovation.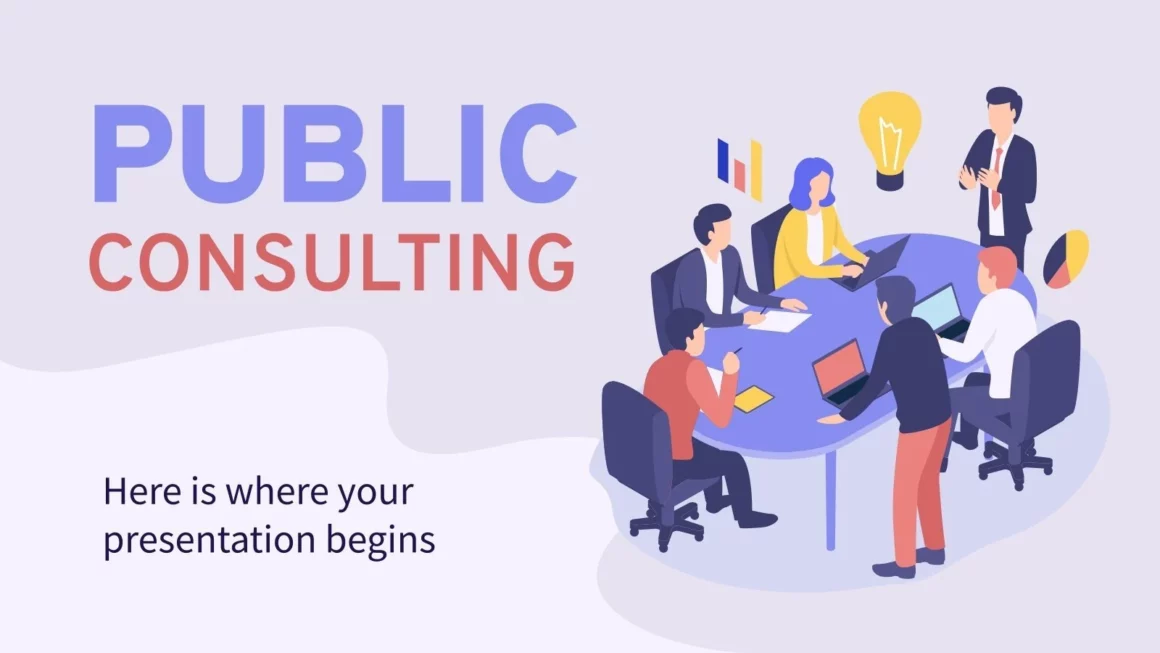 17. Business Plan Infographics
Infographics can turn a boring presentation into something the audience remembers. These designs are optimized for business plans, so you can represent sequences, processes, timelines and the steps to follow. Use them in your corporate presentations and edit their colors to better suit your needs.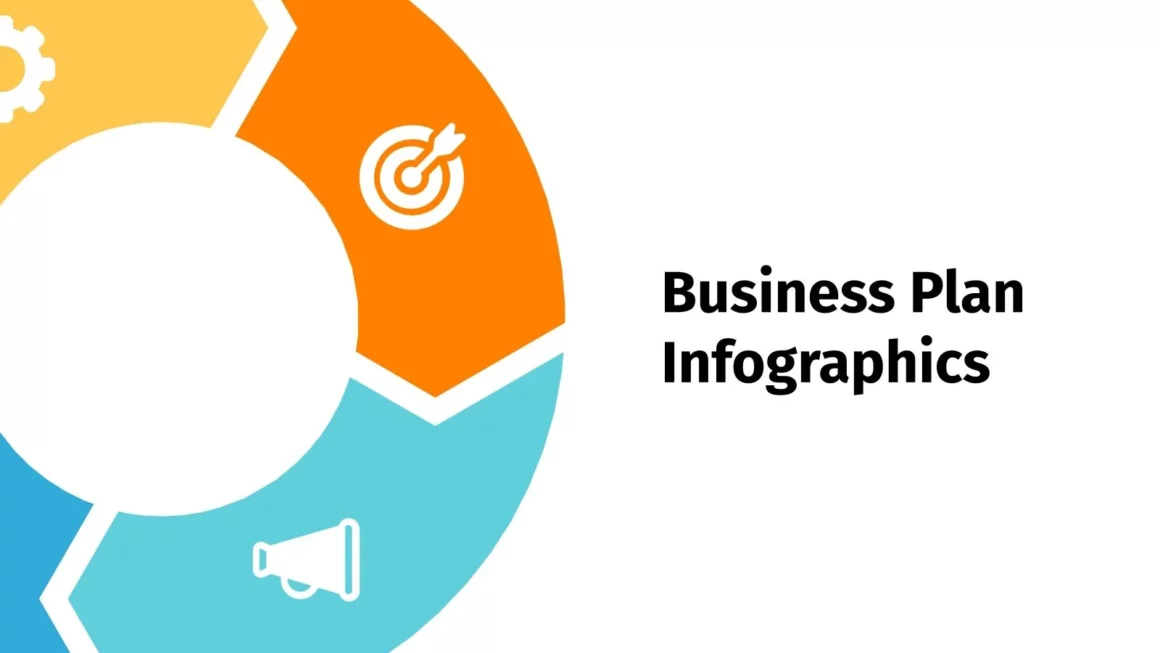 18. Creativity Infographics
Bring your presentation to life with these original and colorful infographics that will help you explain creative processes from start to finish. Use it for brainstorming, compiling and organizing ideas. It includes several options with boxes and pie, line or ladder charts, among others. There will be no project that you can't do!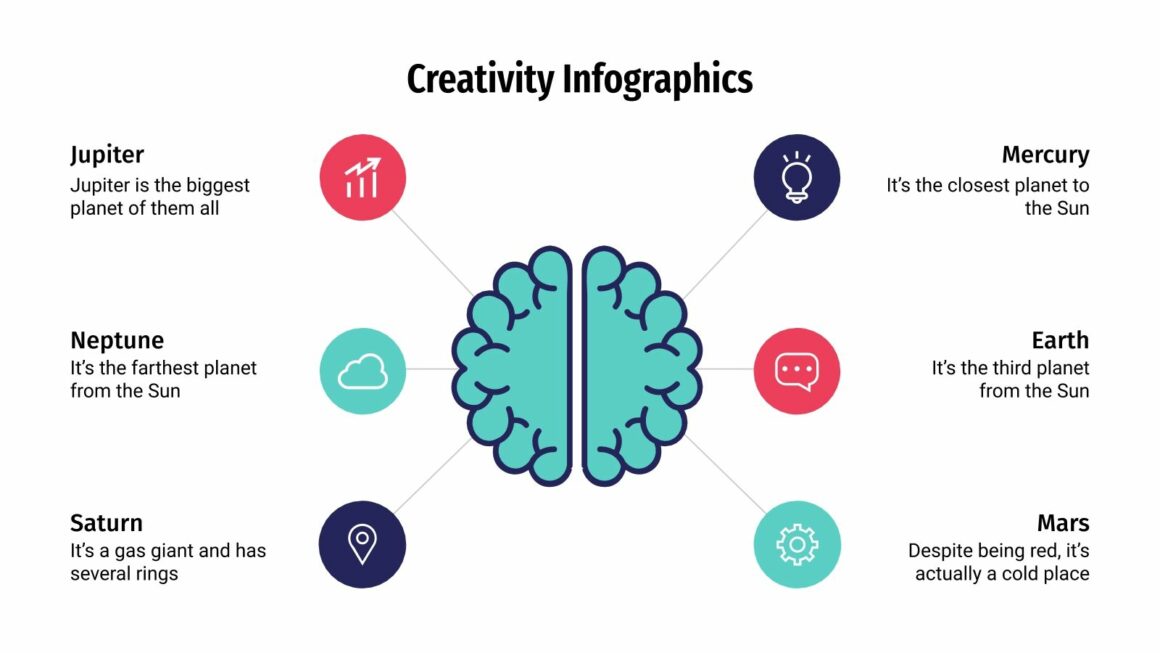 19. Campaign Planning
Keep your colleagues up to date with the development of a campaign and help them visualize the different stages and the status of each one.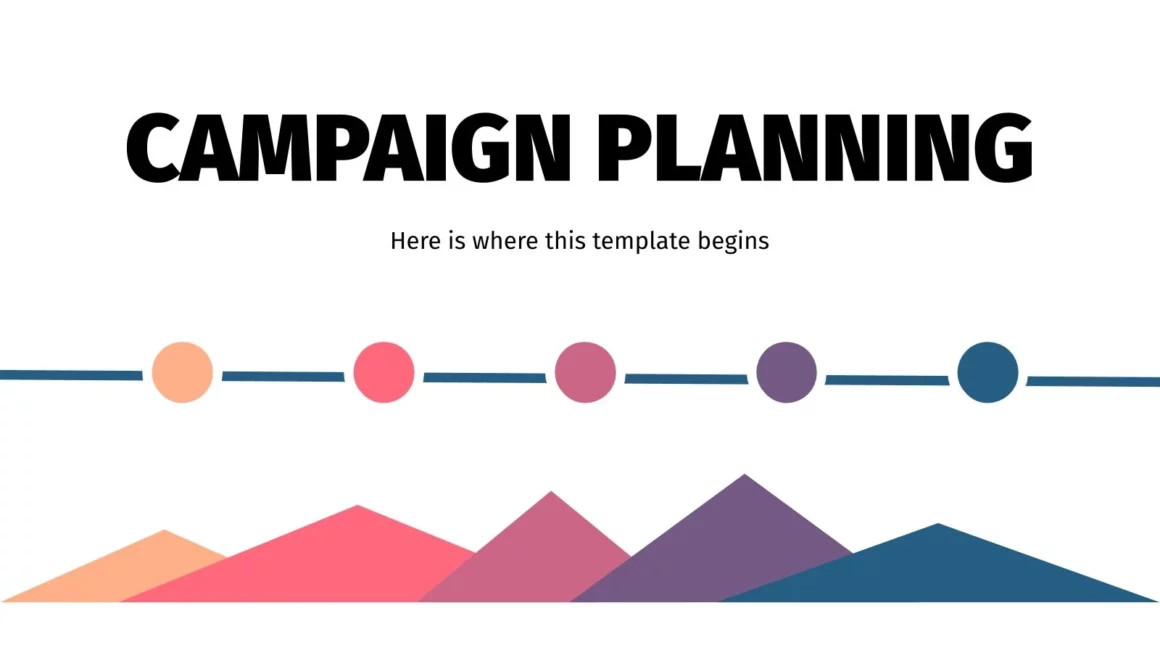 20. Strategic Marketing Plan
All companies nowadays need to have strong marketing departments, as they help a lot in terms of making the products known to the public and increasing brand awareness. If you need to present a marketing plan and, at the same time, impress your audience, try this template. The slides contain gradients, abstract shapes and some spots with a blur effect. All layouts contain rounded rectangles where you can enter the contents.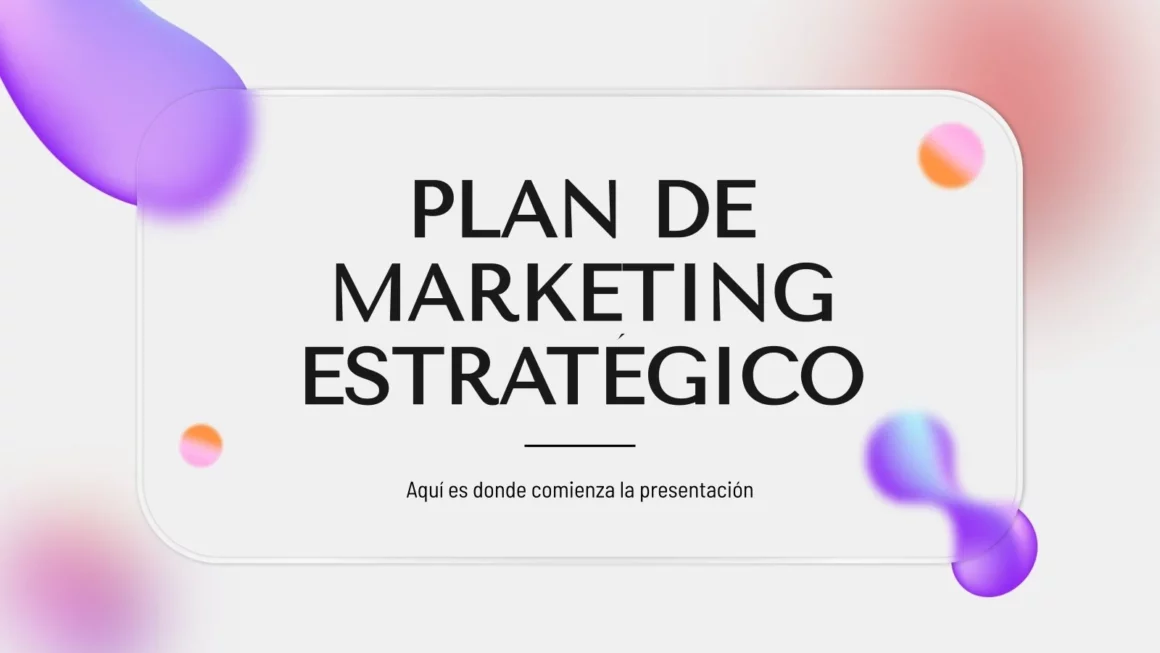 21. Strategic Planning Infographics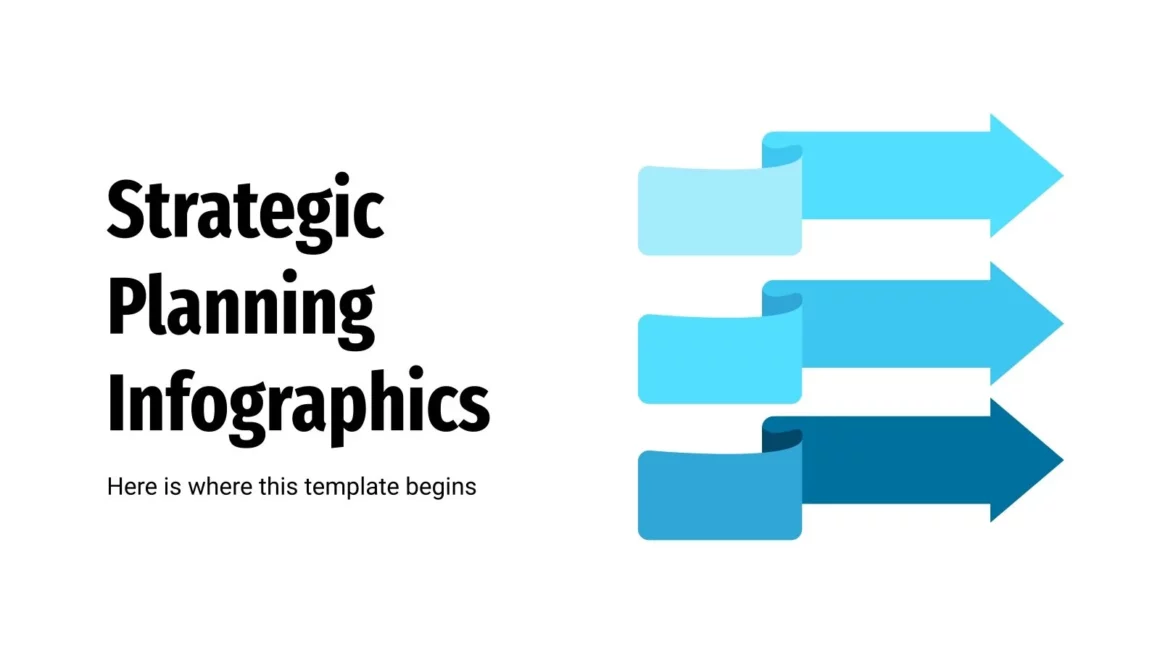 22. Market Research Infographics
After conducting market research, you should list the data as clearly as possible so your team is able to make the best decision. To help you, we've designed these infographics, featuring lots of percentages. The layouts are varied, ranging from bar or radial charts to cycle diagrams.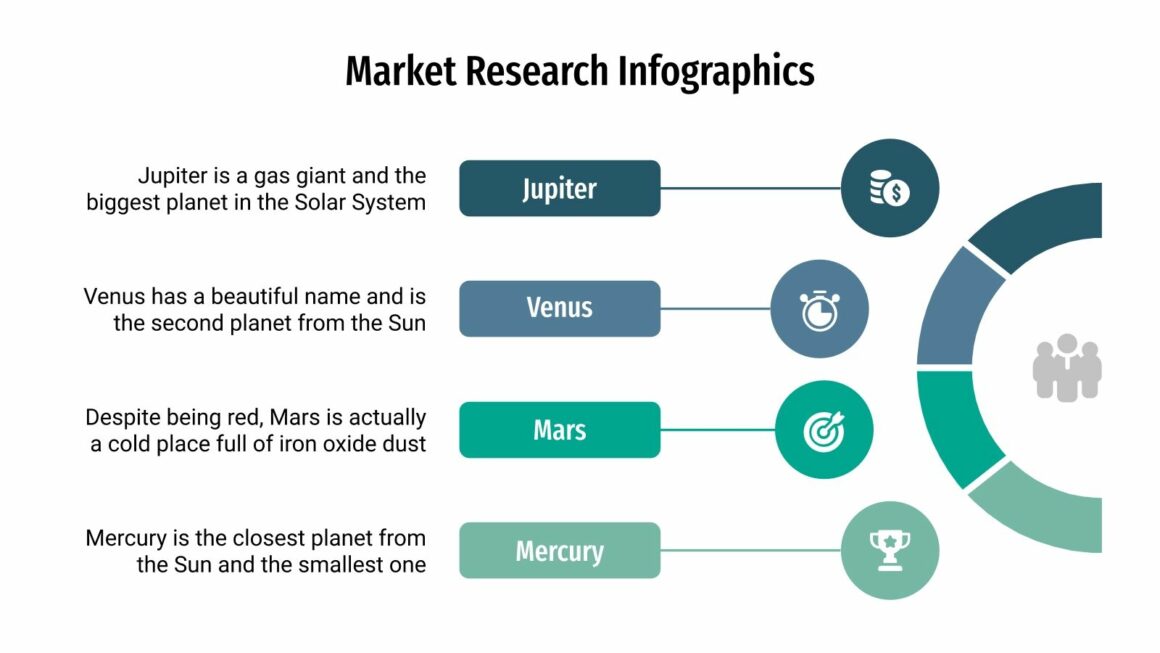 23. Water Scooter Rental MK Plan
Can you tell how cool water scooters and PWCs are and how fast you can travel with them? If you have a rental business, it's time to promote your services with this summery template. You can add prices, different places where to rent a water scooter, include a timeline… No one will want to finish their holidays without trying one of these watercraft marvels!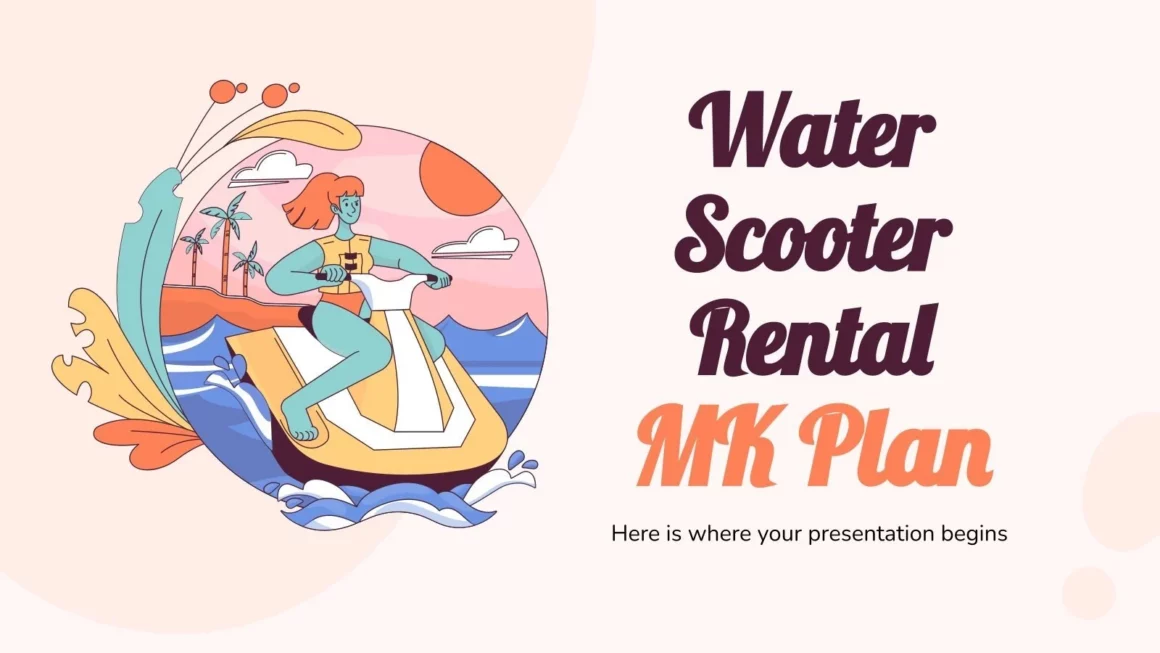 24. Watercolor & Shapes MK Plan
With this creative design painted just like a watercolor masterpiece you will turn your ideas into a reality! And the tone? Leave no questions unanswered by downloading these slides and adding the information of your campaign and let the design captivate the attention of your public!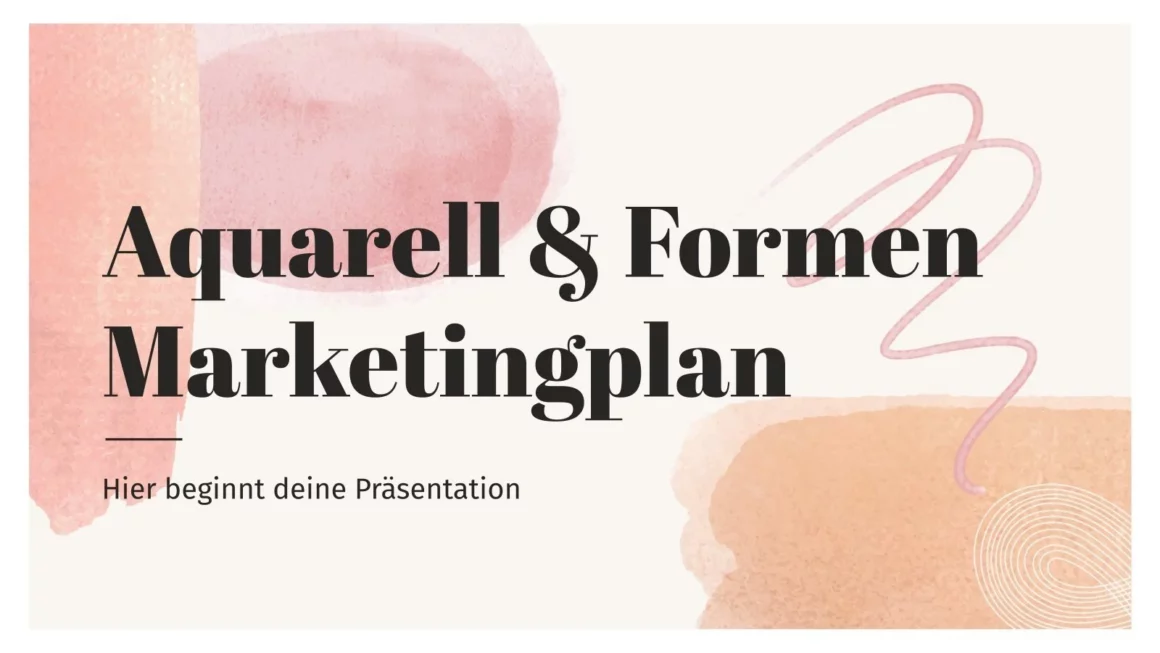 25. Ten workflow slide templates set