Last Updated on September 3, 2023 by Farnaz
In today's digital age, visual content has become more important than ever. Whether you're a blogger, small business owner, or social media influencer, having visually appealing content can make all the difference. That's where Canva comes in – a graphic design tool that makes it easy to create beautiful designs for any purpose. In this article, we'll share 15 aesthetic Canva templates and design ideas to help you elevate your digital presence.
Canva is a powerful tool that can help you create stunning designs for any purpose. Whether you're a small business owner, influencer, or blogger, these 15 aesthetic Canva templates and design ideas can help you elevate your digital presence and stand out from the crowd. So what are you waiting for? Give Canva a try and see the difference it can make for your brand.
Canva Planner & Journal Templates
There are several Canva planner and journal templates available that provide a variety of customizable layouts and features. From daily, weekly, and monthly planners to habit trackers and meal planners, there's a template for every need. These templates can help you stay organized and on track, whether you're a student, busy professional, or just looking to improve your productivity.
12 Planner Journal Canva Templates
Perfect to use as a tool to keep track of and organize your personal, business or spiritual goals.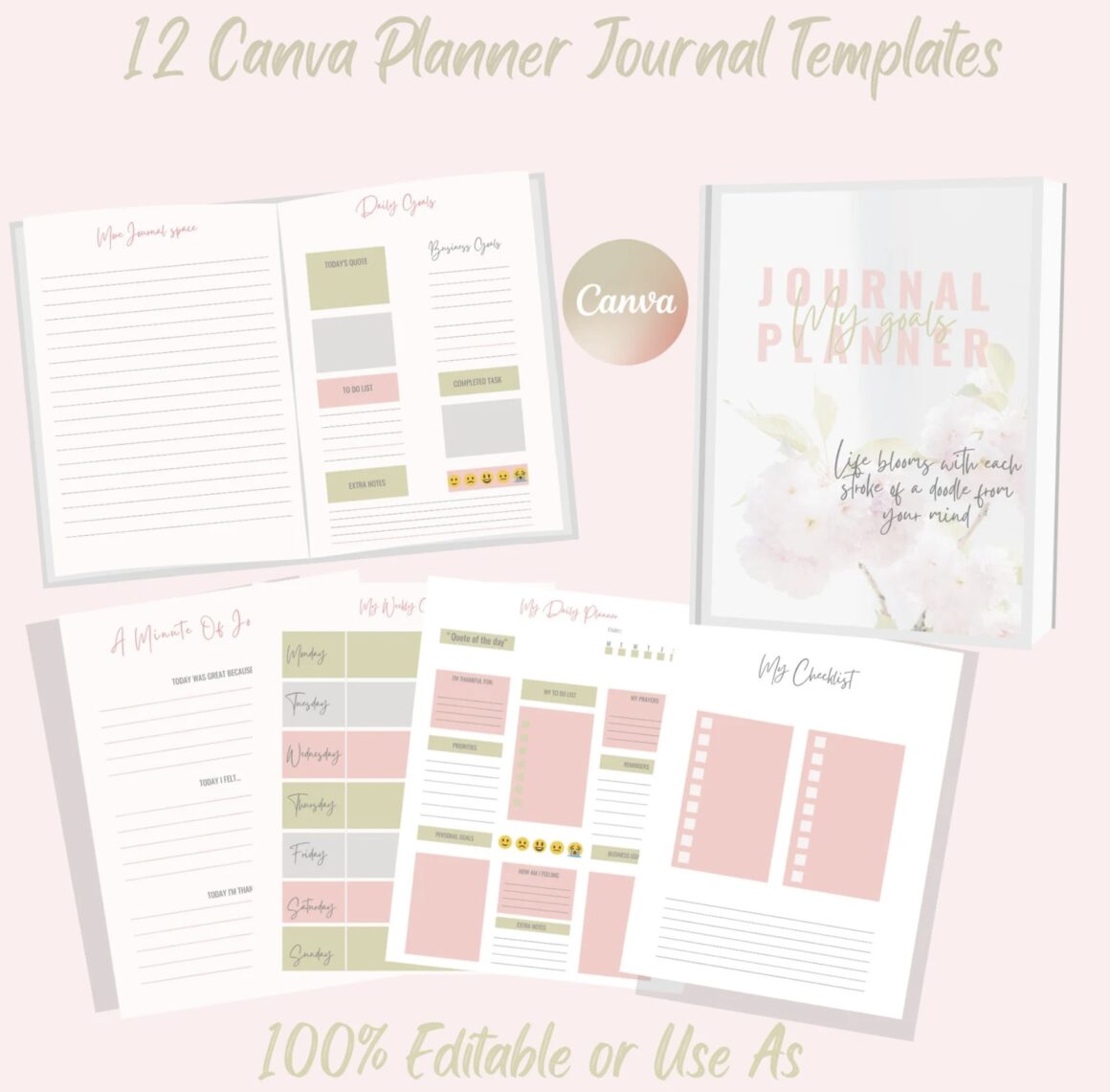 Self-care Canva planner templates
Take control of your self-care or help your clients with a self-care planner that has everything you need to master the art of self-care and improve your life.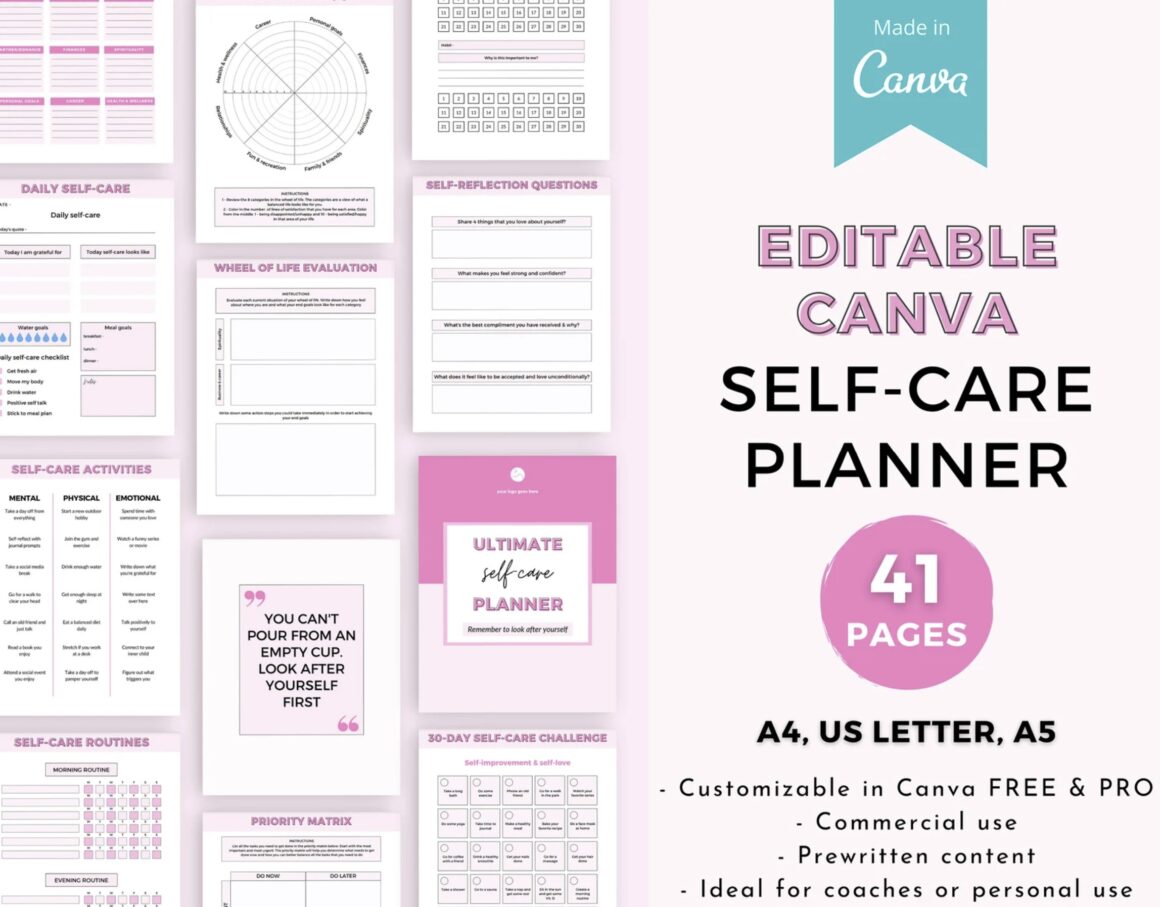 Canva Planner Template Set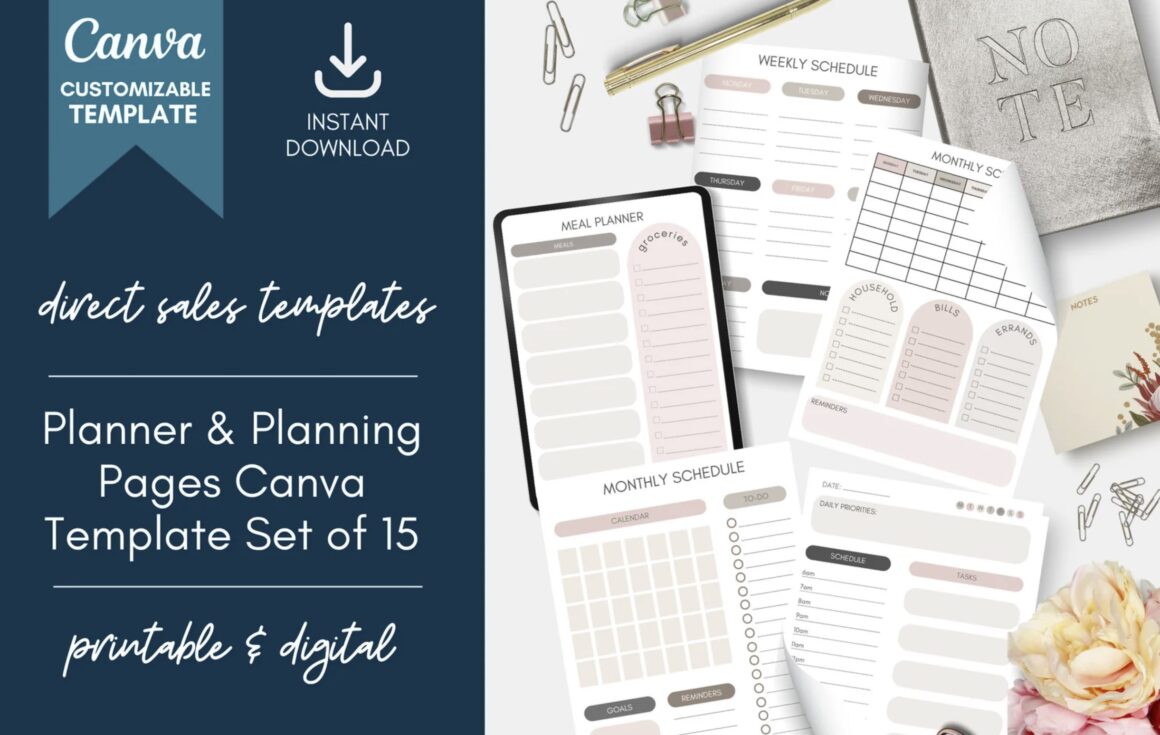 Wedding Planner Templates for Canva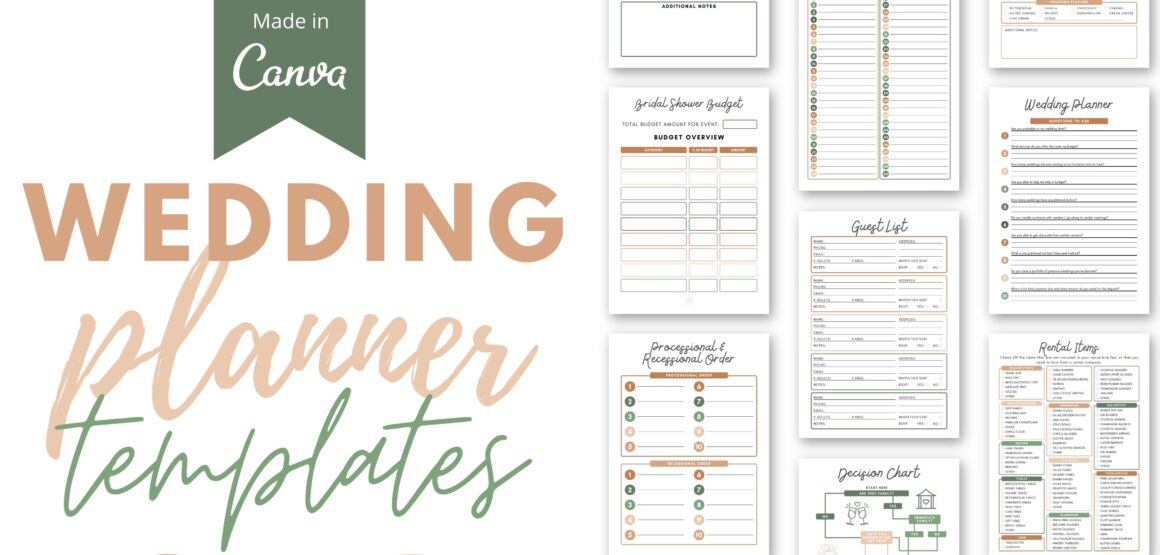 Health and Fitness Planner KDP Interior Canva Template Editable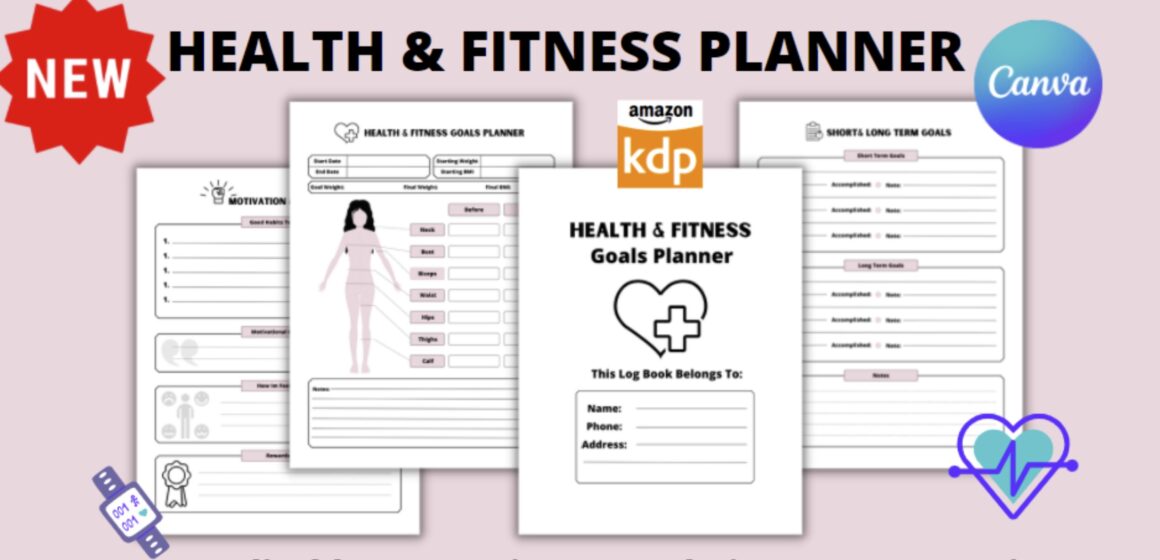 Self Care Planner Canva Template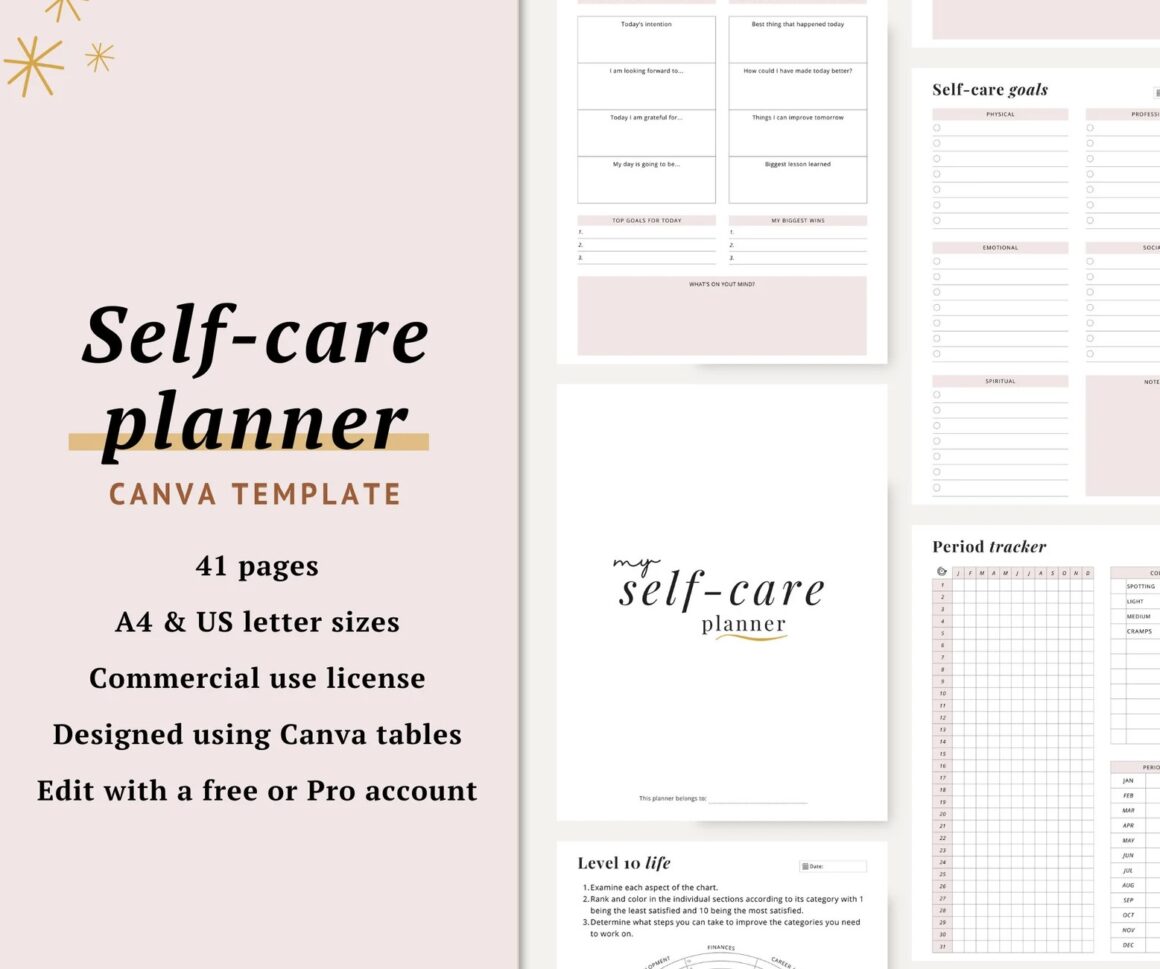 Canva Business Templates
Who says business has to be boring? Break the corporate mold and make your brand stand out with aesthetically pleasing Canva templates catered for business. Whether you're starting up your business and need to map out a plan, or get some business cards done – or, if you simply want to freshen up your promotional materials, there's a template here for you.
Strawberry Promo Canva Pack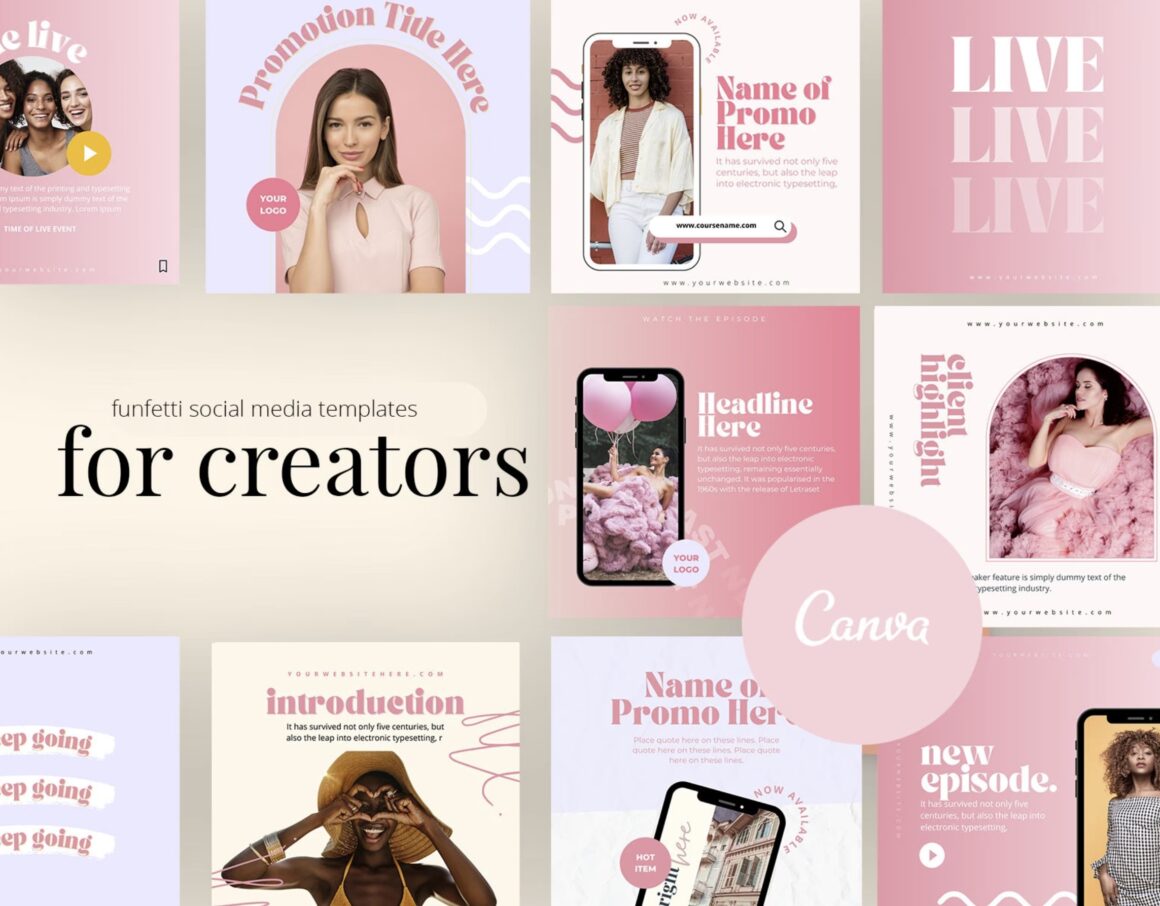 The Calligrapher's Rate Book Template
eBook Template Canva Workbook Template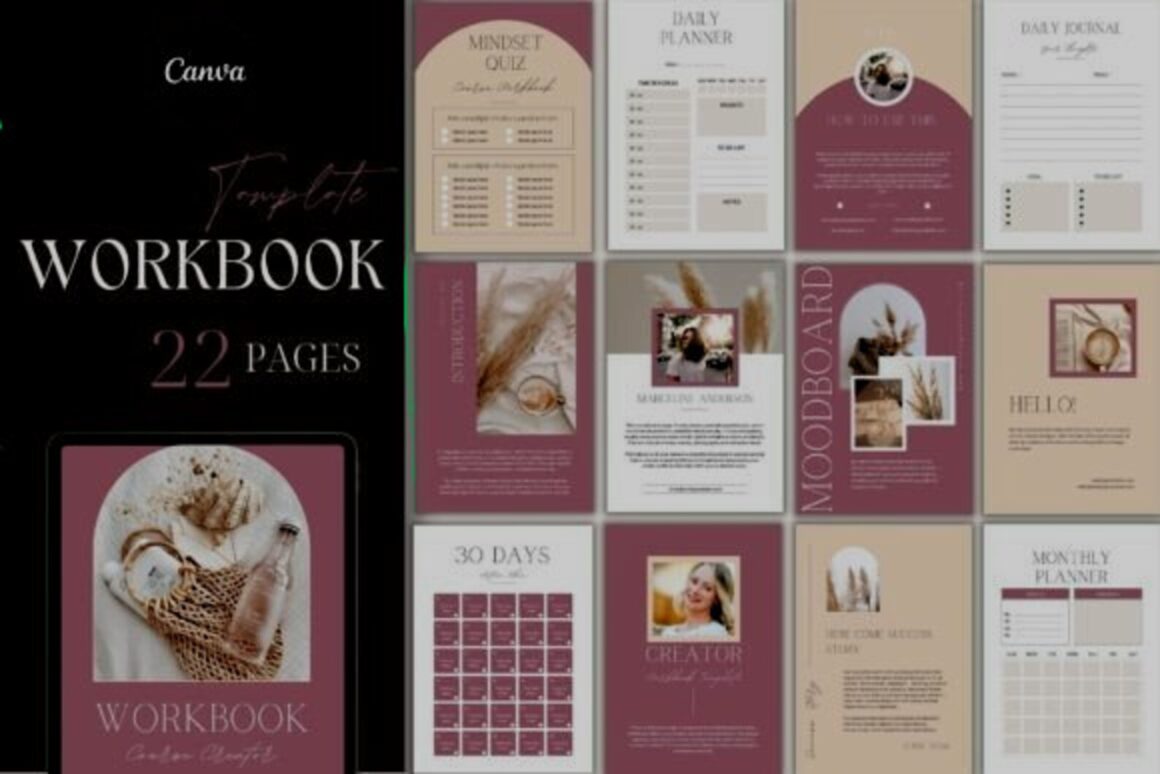 Canva Media Kit Templates
A media kit is an essential tool for bloggers, influencers, and businesses looking to partner with brands. Canva has a variety of media kit templates that can help you create a professional and visually appealing kit that showcases your brand and accomplishments. From statistics and testimonials to past collaborations and rates, a media kit is an excellent way to communicate your value to potential partners. Give your media kit a boost with these Canva templates!
Media Kit Canva Template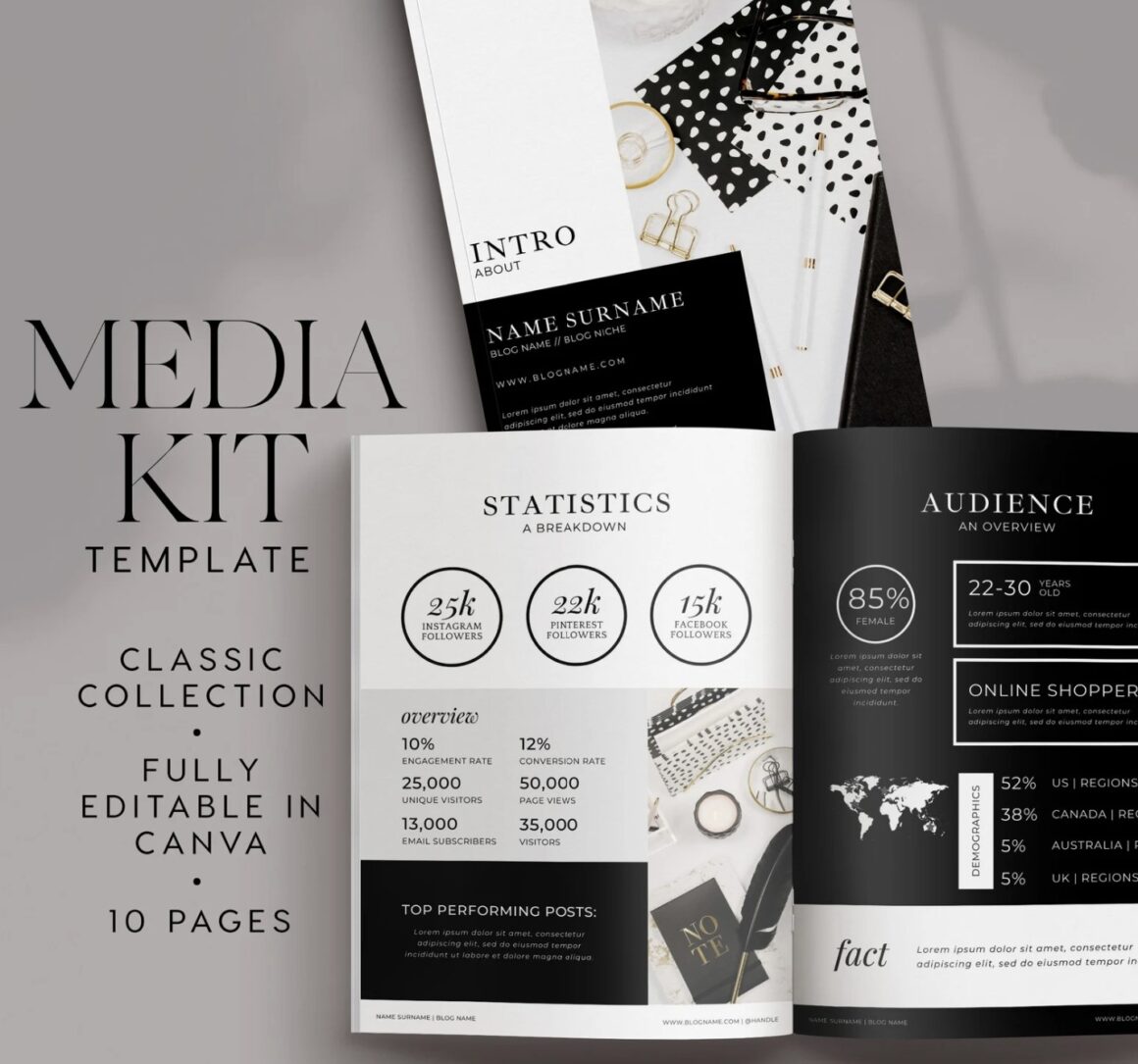 Canva Media Kit Template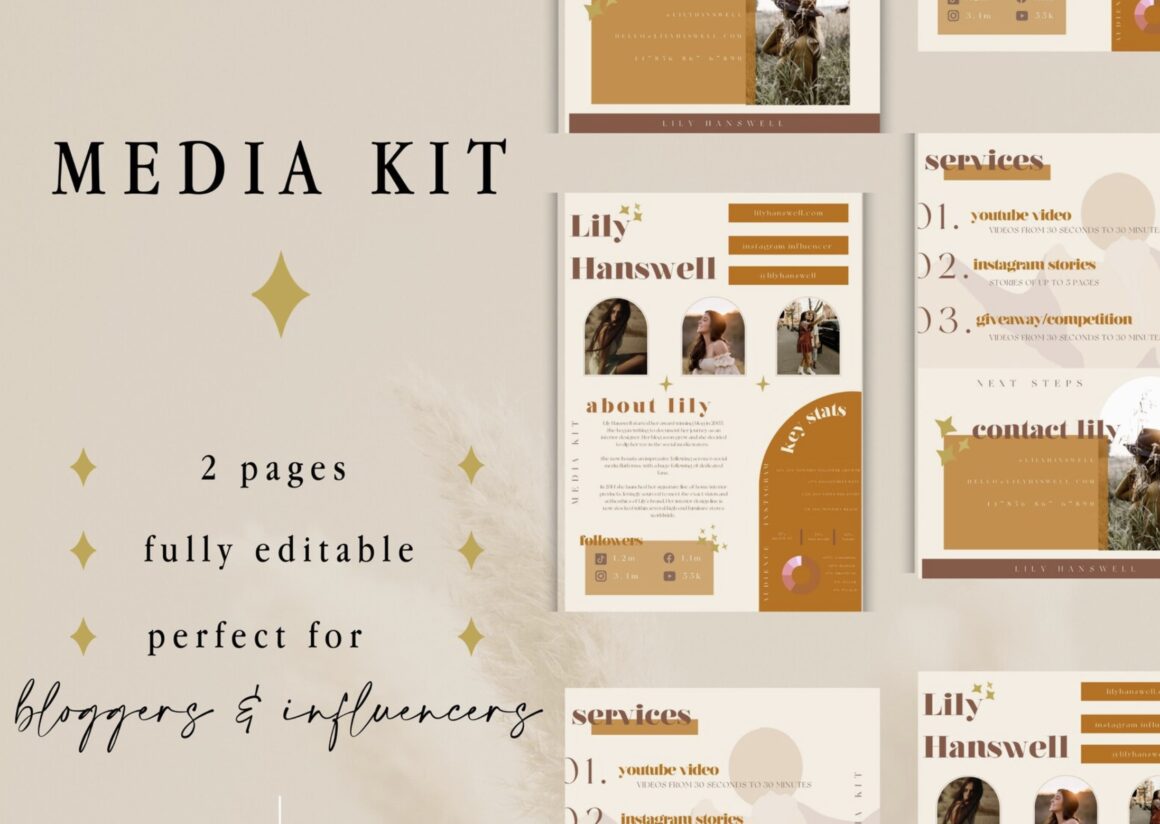 Media Kit Canva Template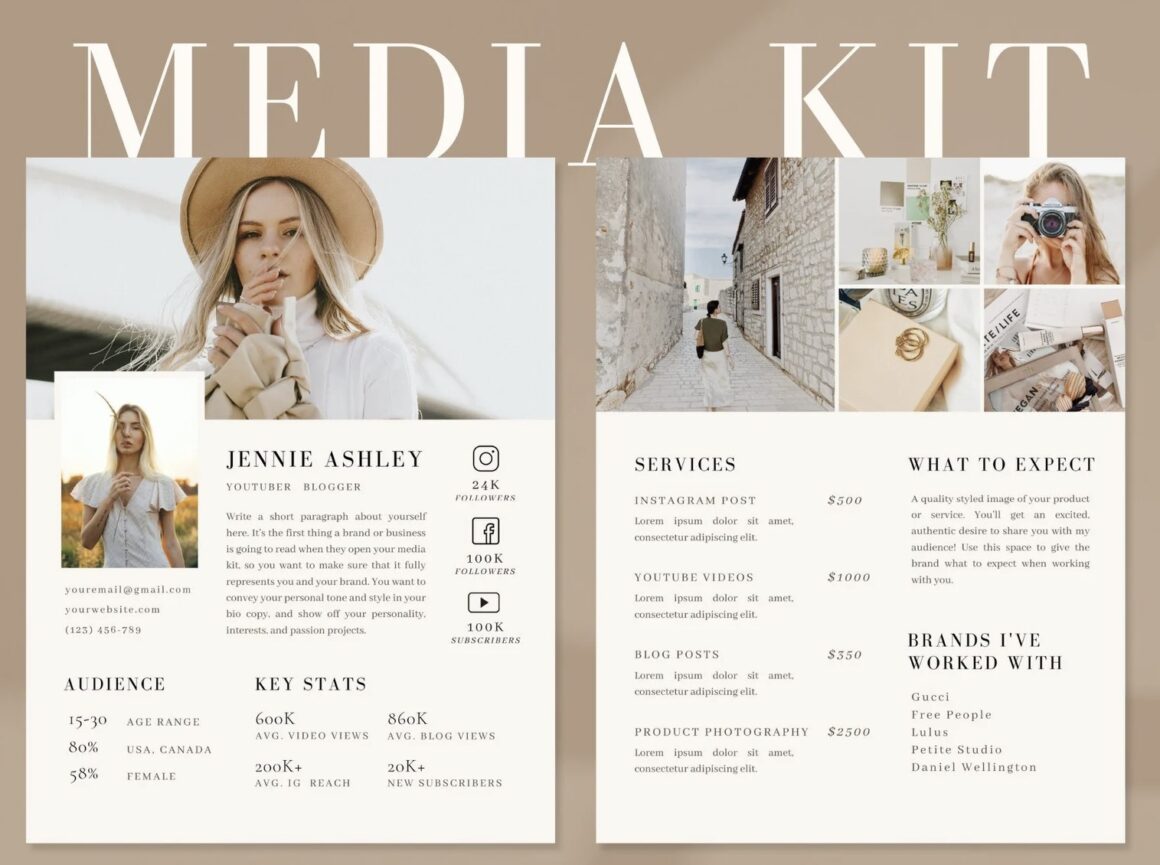 Influencer Media Kit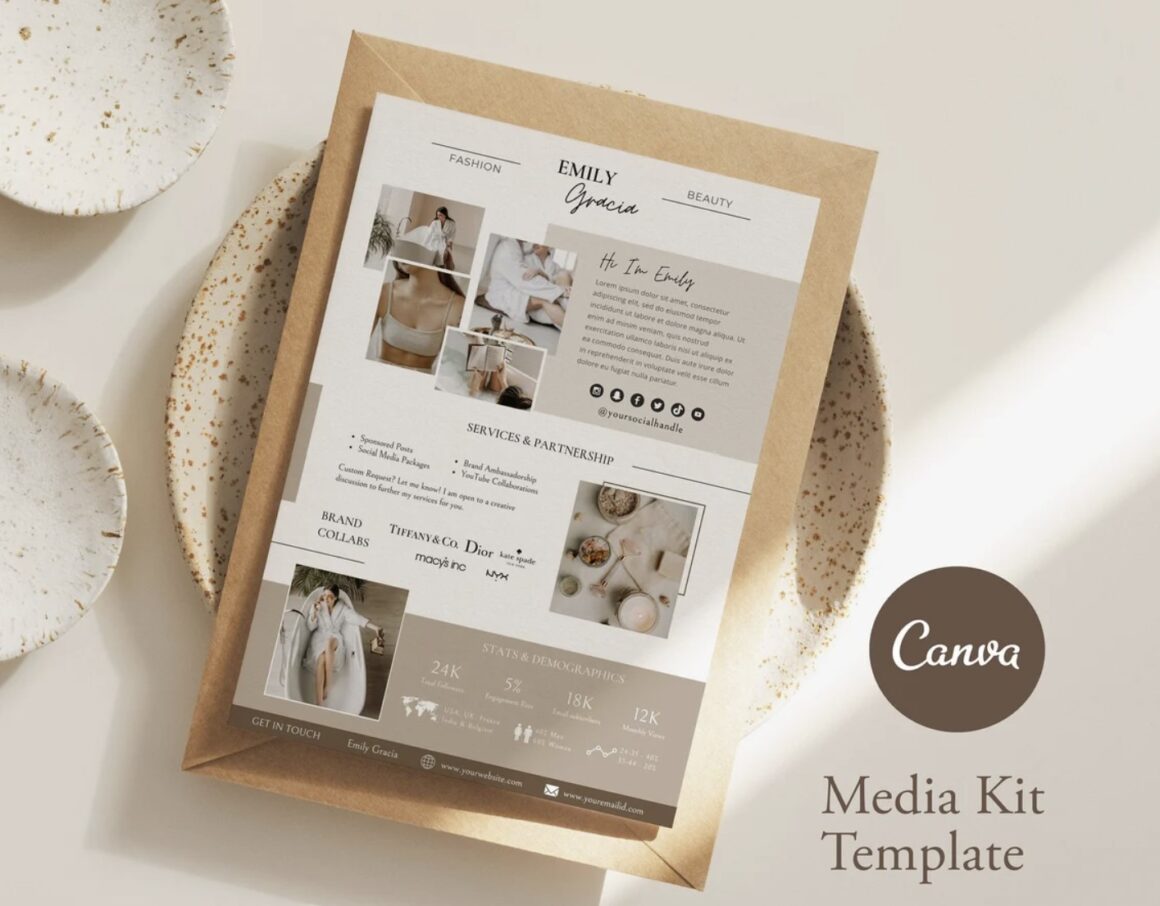 Canva Mood Board & Vision Board Templates
Mood boards are a great way to visually communicate a concept or idea. With Canva's mood board templates, you can create a beautiful collage of images, colors, and textures that reflect your style and aesthetic.
Wedding Mood Board Template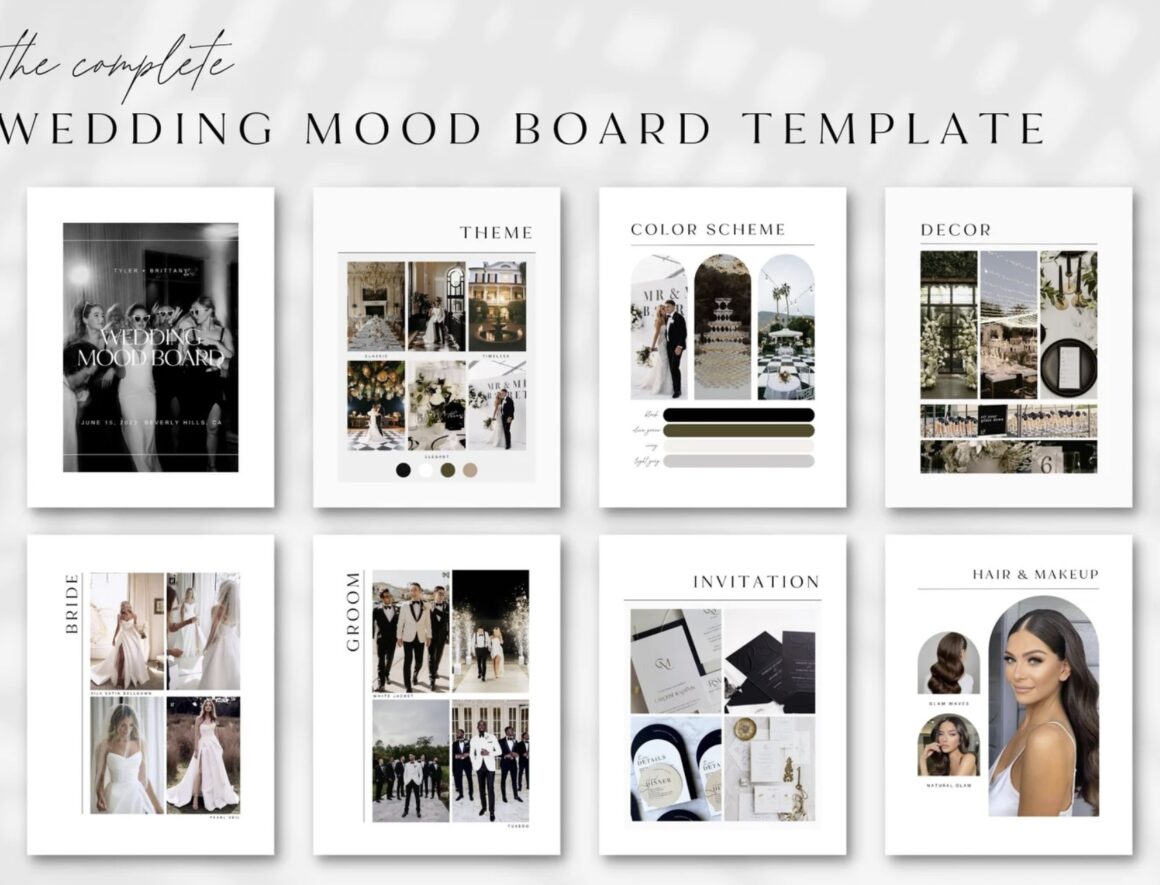 Canva Branding Kit Template