Last Updated on September 23, 2022 by Farnaz
20 Best Free social media icon sets: Designers love free icon sets. High-quality icons help complete your website design and improve the usability of your website. Social media icons are he one of the most used icons especially in blog designs and emails.
In this post, we have compiled 20 social media icon sets. It will save you time and help you find the perfect icon set, regardless of your style!
1. Social media logo collection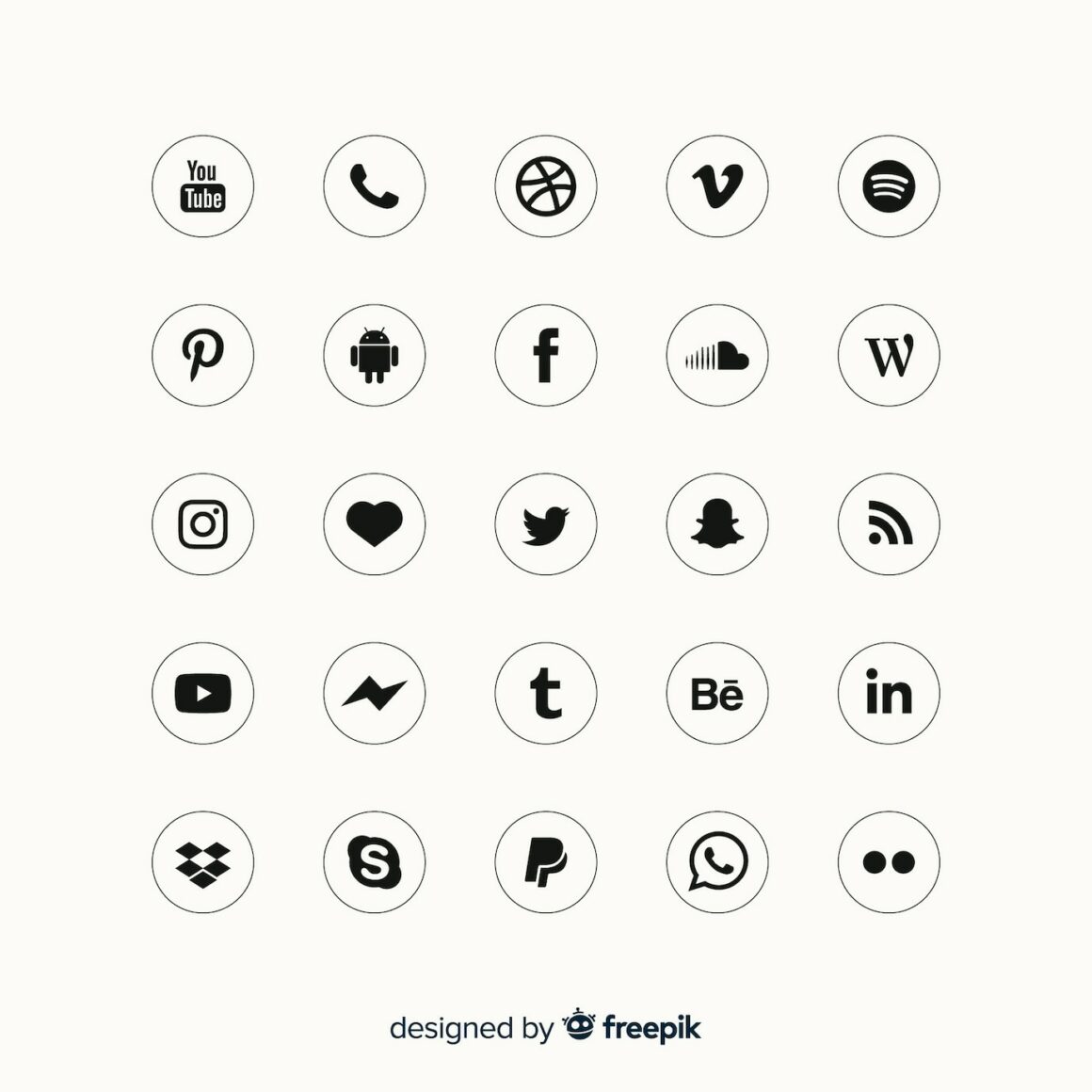 2. Insignificon Social
Insignificon Social icon set contains 38 unique social media icons made of lines, dots, and awesomenesses, that look perfect in 32px, 48px, 64px, etc. Easy to use and edit on Photoshop, Illustrator, CorelDraw or other graphic softwares. Suitable for website, portfolio, mobile app, desktop app, and print.
This icon set is including:
Single icon transparent PNG files in 32px, 64px, and 128px (Colors, White, and Dark gray) 342 png files in total.
All in one layered Photoshop PSD and also for each icons.
Photoshop Custom Shape file (.CSH)
Vector EPS file
PDF file
AI Illustrator
Single icon SVG files
Corel Draw CDR file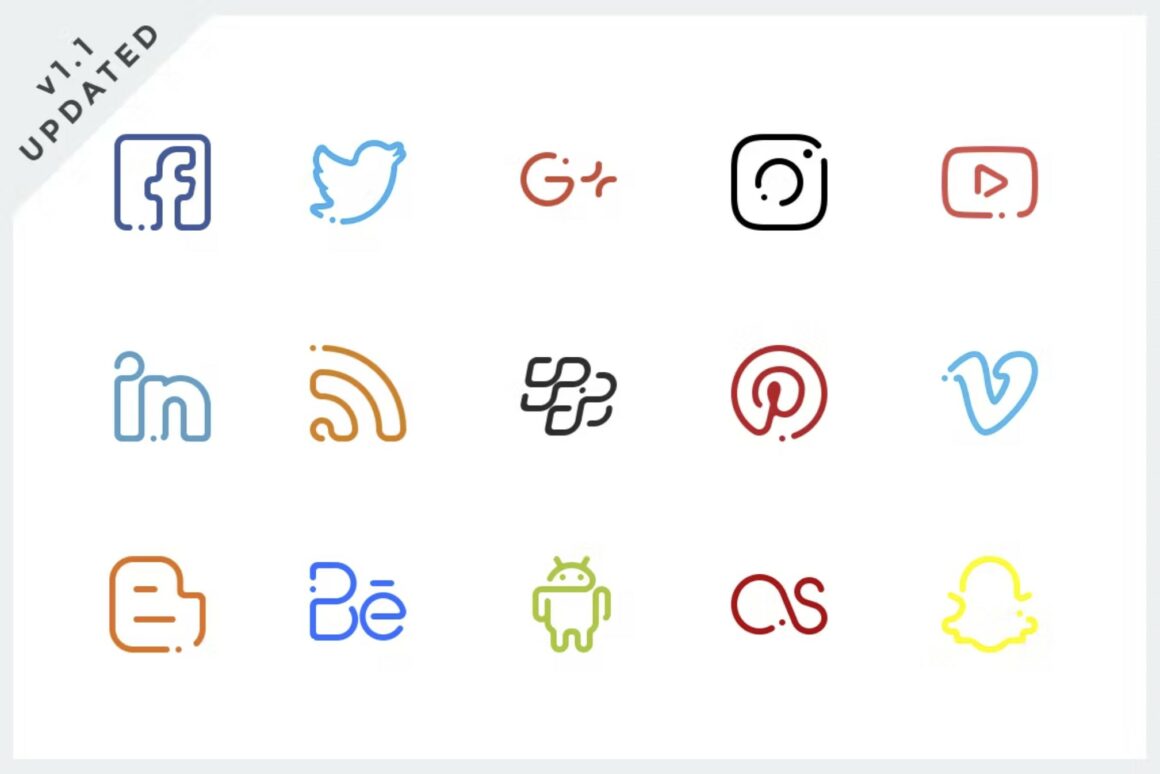 3. Social Media and Design Portfolio Icons
A small set of social media PNG icons and scalable vectors. Apart from the big names (Facebook, LinkedIn, Twitter, and YouTube), you can also find Pinterest, Behance, and Dribbble, so it's a great set of website design agencies that want to showcase their portfolio.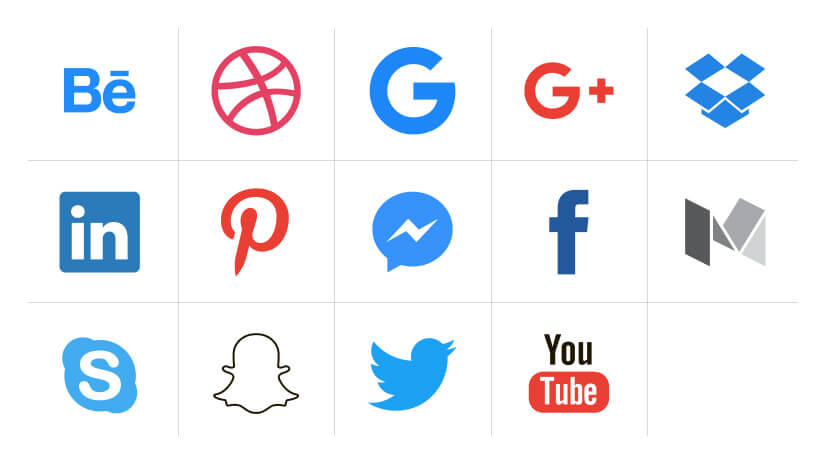 4. 20 Social Media Icons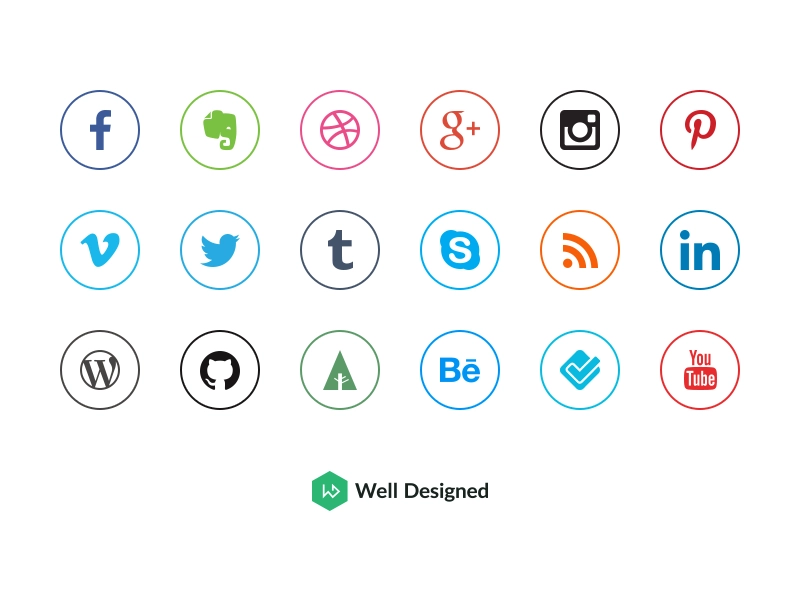 5. FREE Figma Social Media Icons
You find designing social media icons repetitive and boring and you don't really want to spend time on it? Well, here's a file full of SM icon designs for you! You can use them as they are or you can tweak them a little and they're good to go.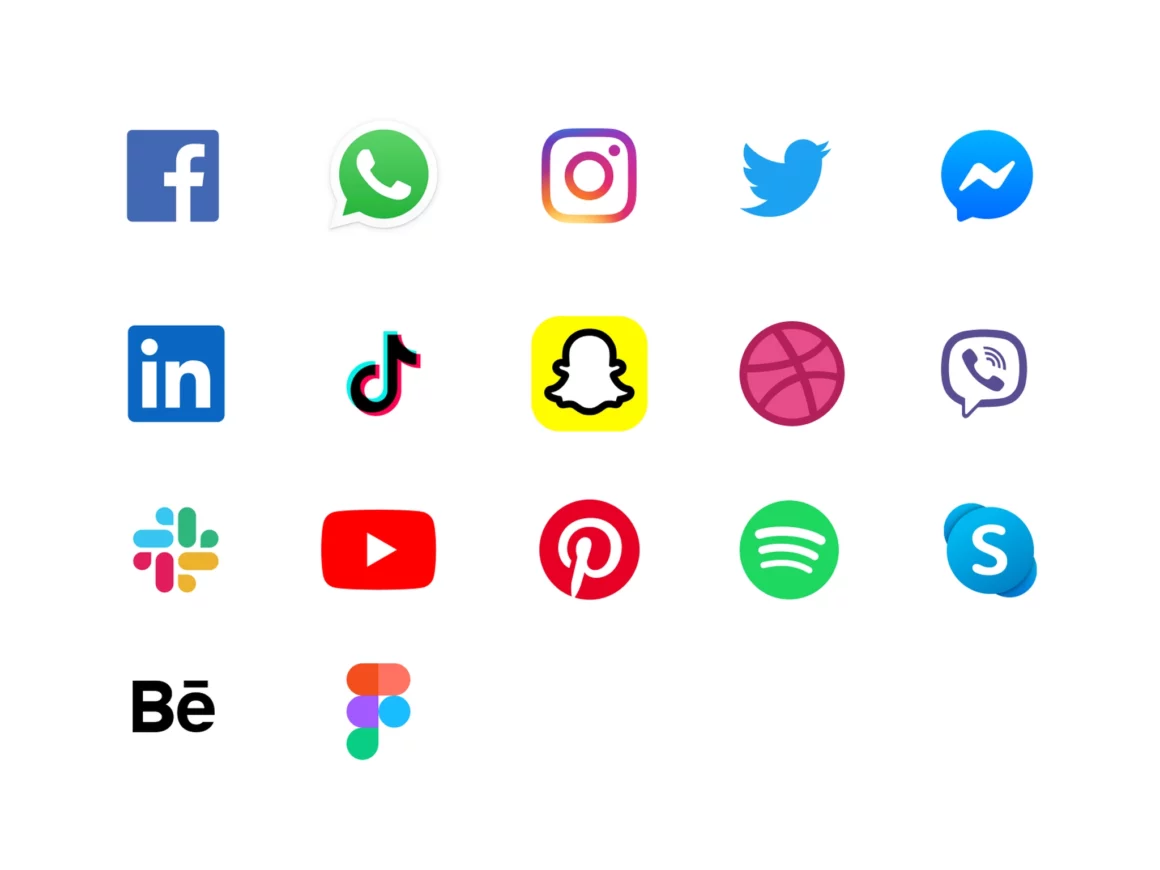 6. Free 3D Application Icons
Today's release features 47 Social media and application icons made for iPhone customization or website UI general use. Download them for free and use in personal or commercial projects.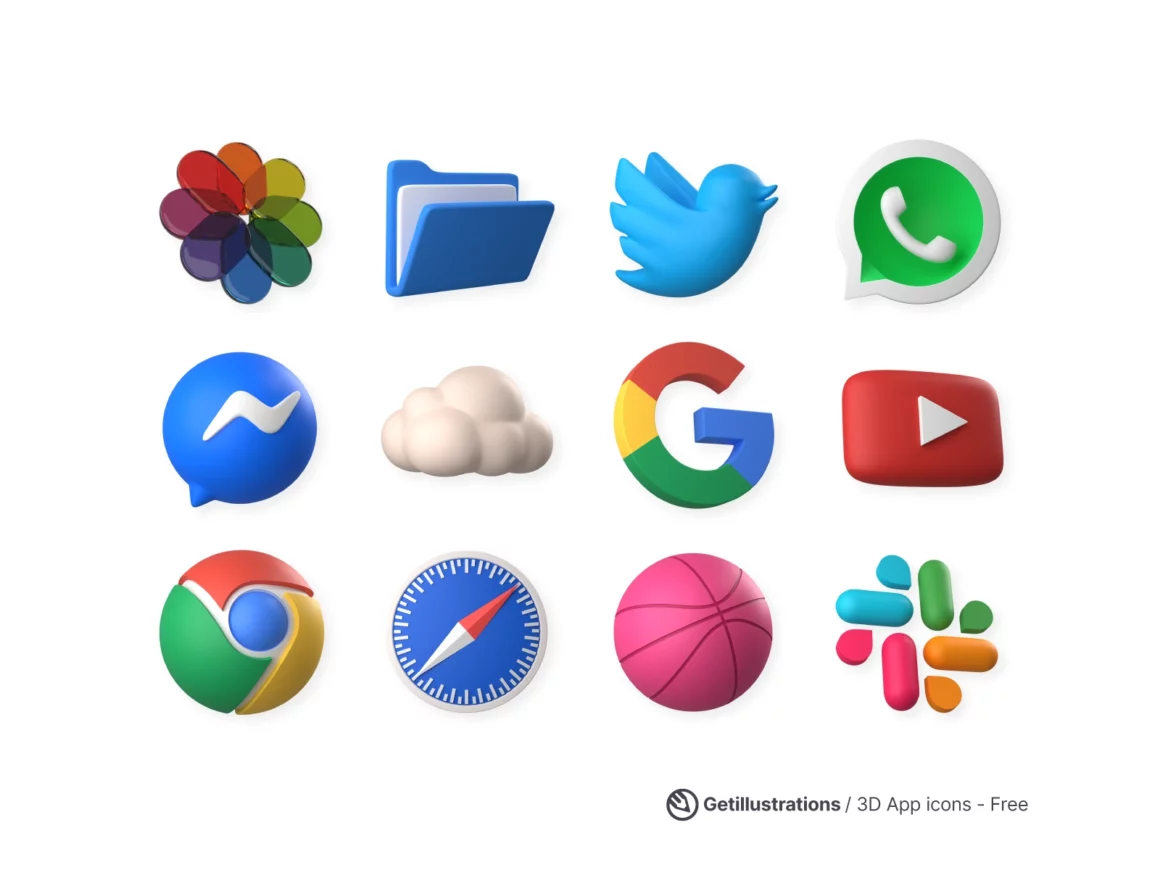 7. Free Social Media Icons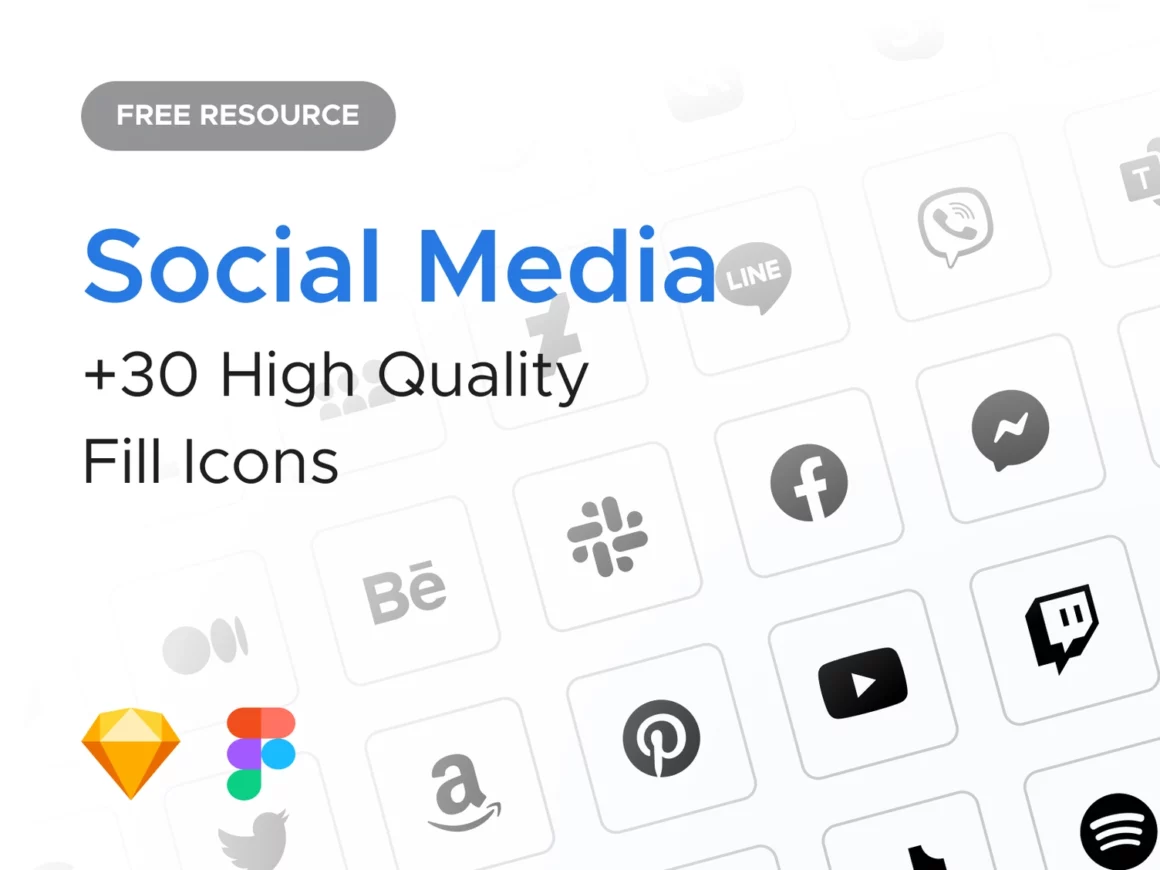 8. 3D App icons
3D illustrations and icons are some of the most interesting and trendy styles that are taking over in the world of web and application UI design. The most recent update by Apple added the ability to set customized icons for iPhone apps adding a very nice personalized touch, this is where this set of 3D icons comes in handy.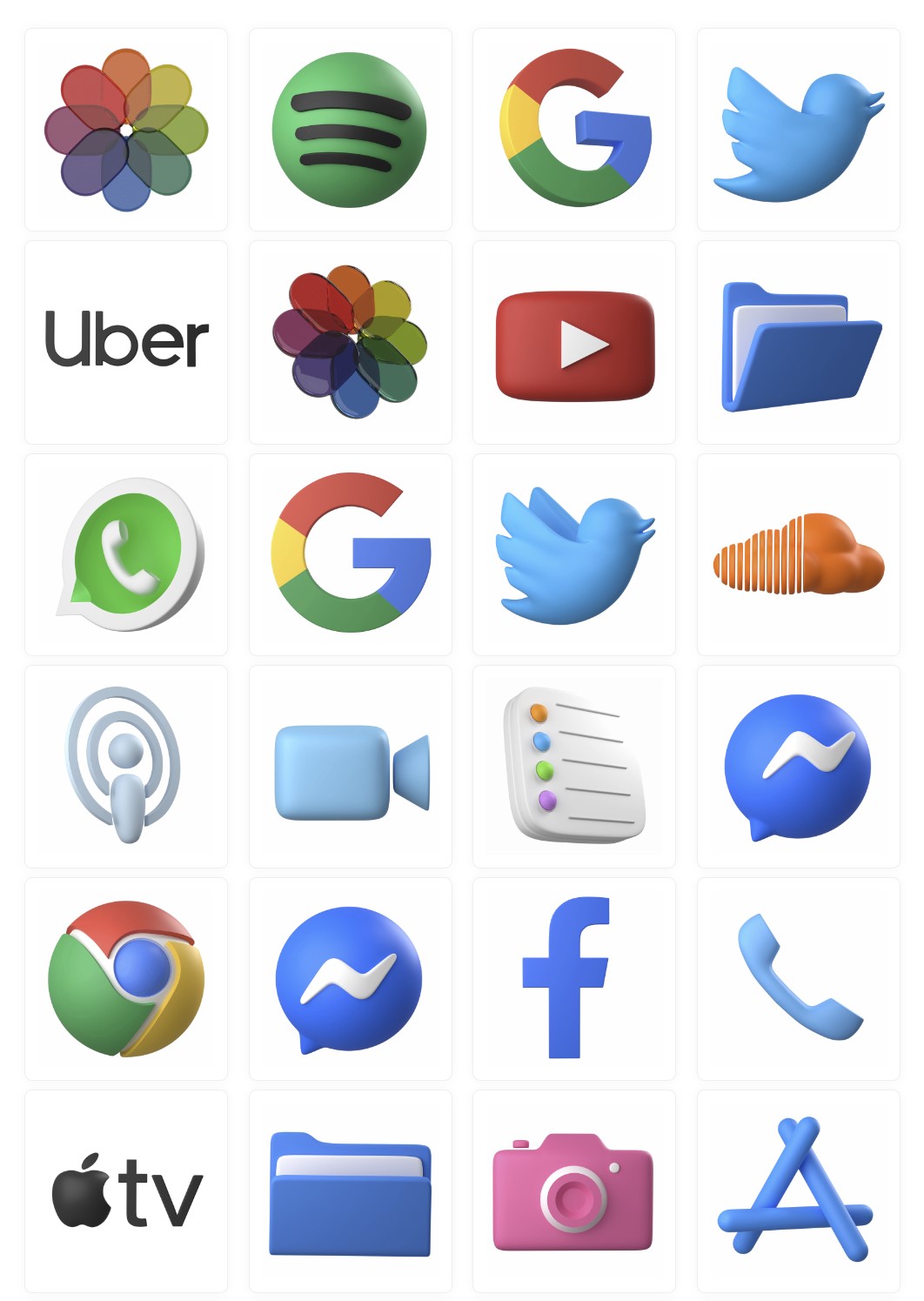 9. Social Media Icons Large Set
These social media icons are the perfect addition to blogs, stationery designs and other creative projects. Handdrawn style always makes any design more vivid and interesting! You can change the color of the elements using Adobe Illustrator, Adobe Photoshop or other software editor.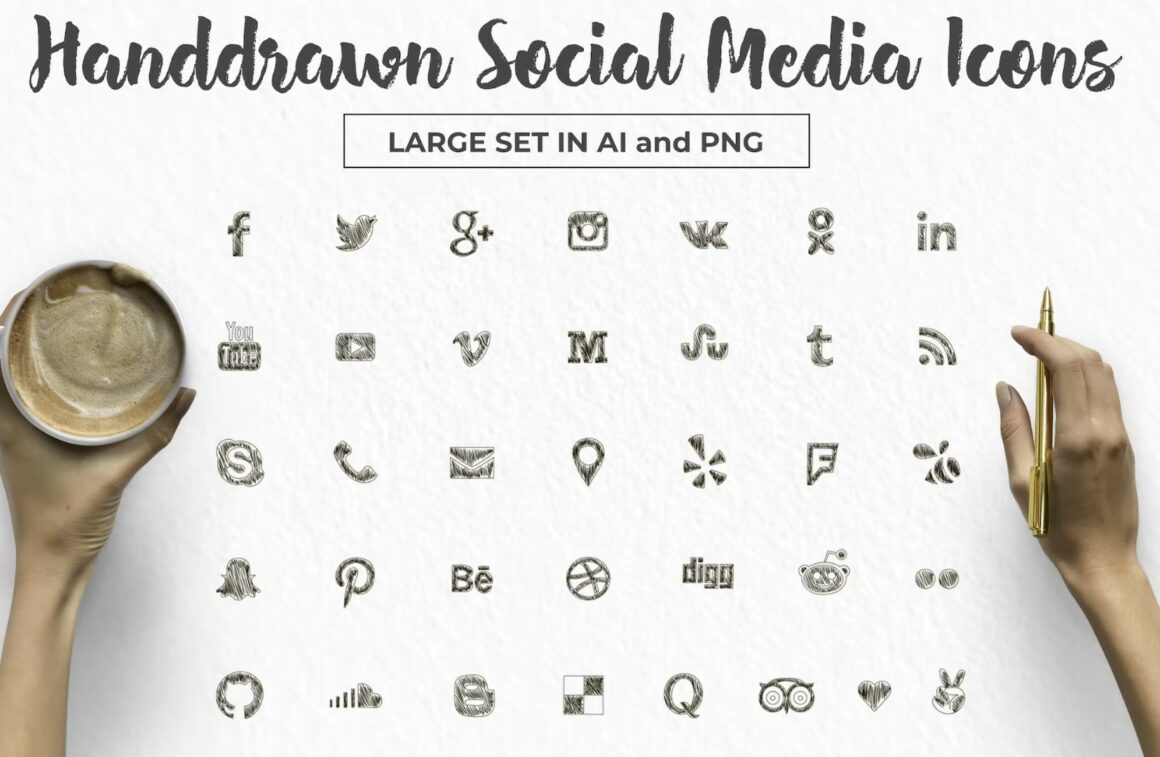 10. Free Flat Social Media Icon Set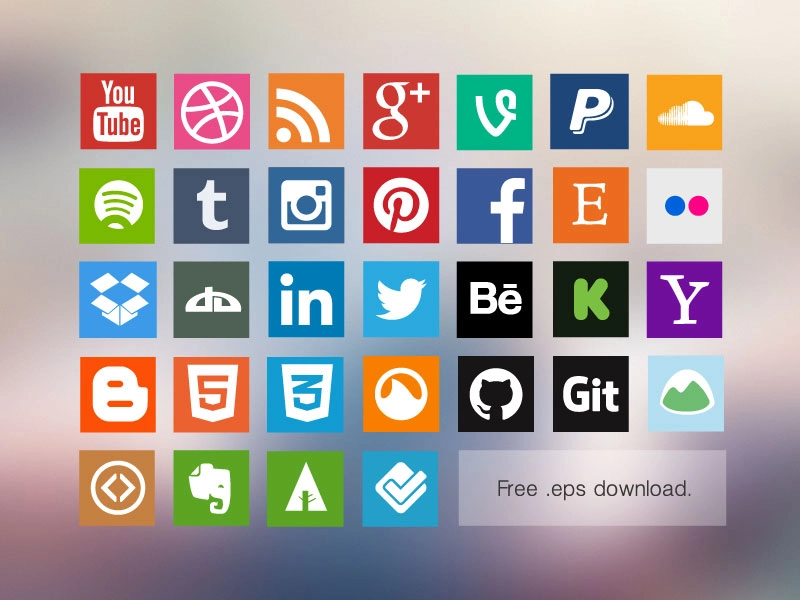 11. Social media logo collection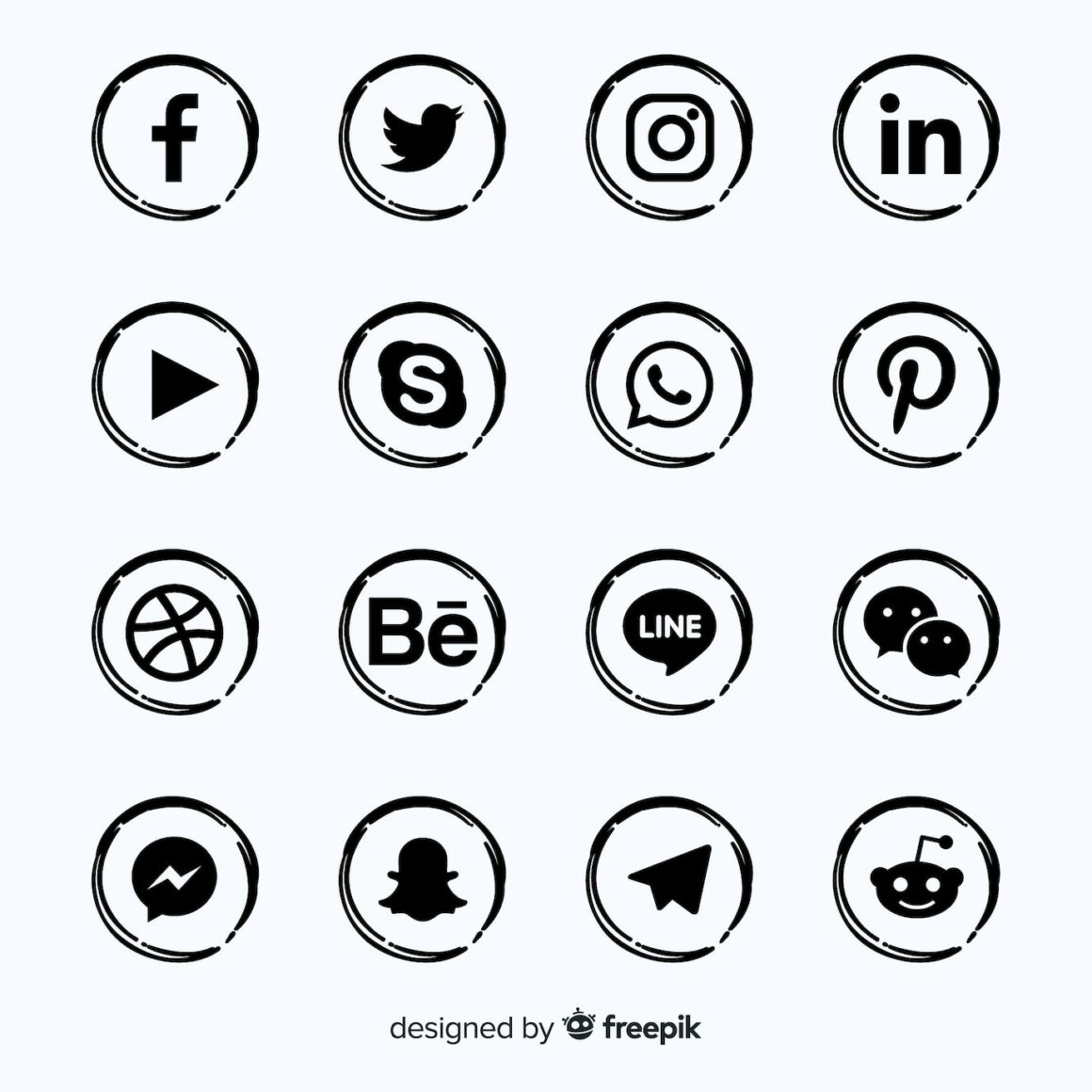 12. Social Logos in Color Hand Drawn Style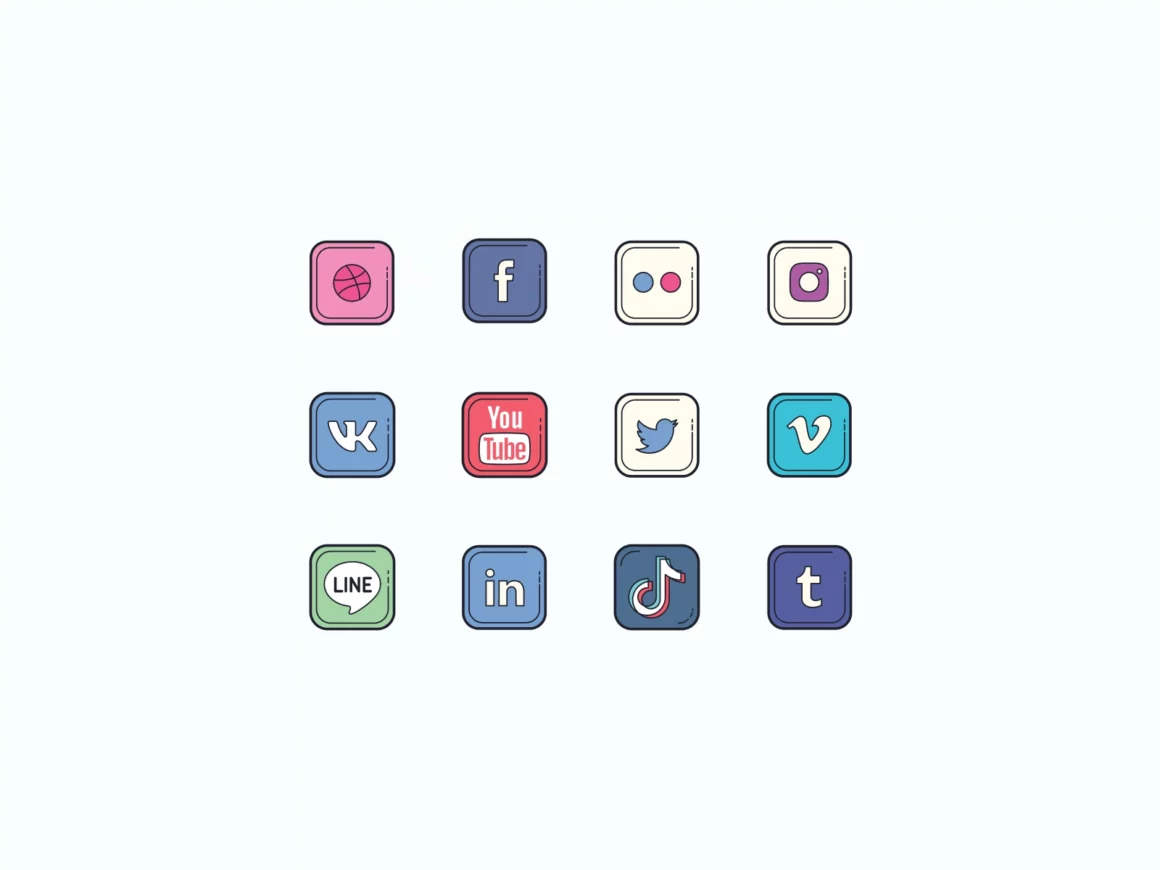 13. Social media icons vector set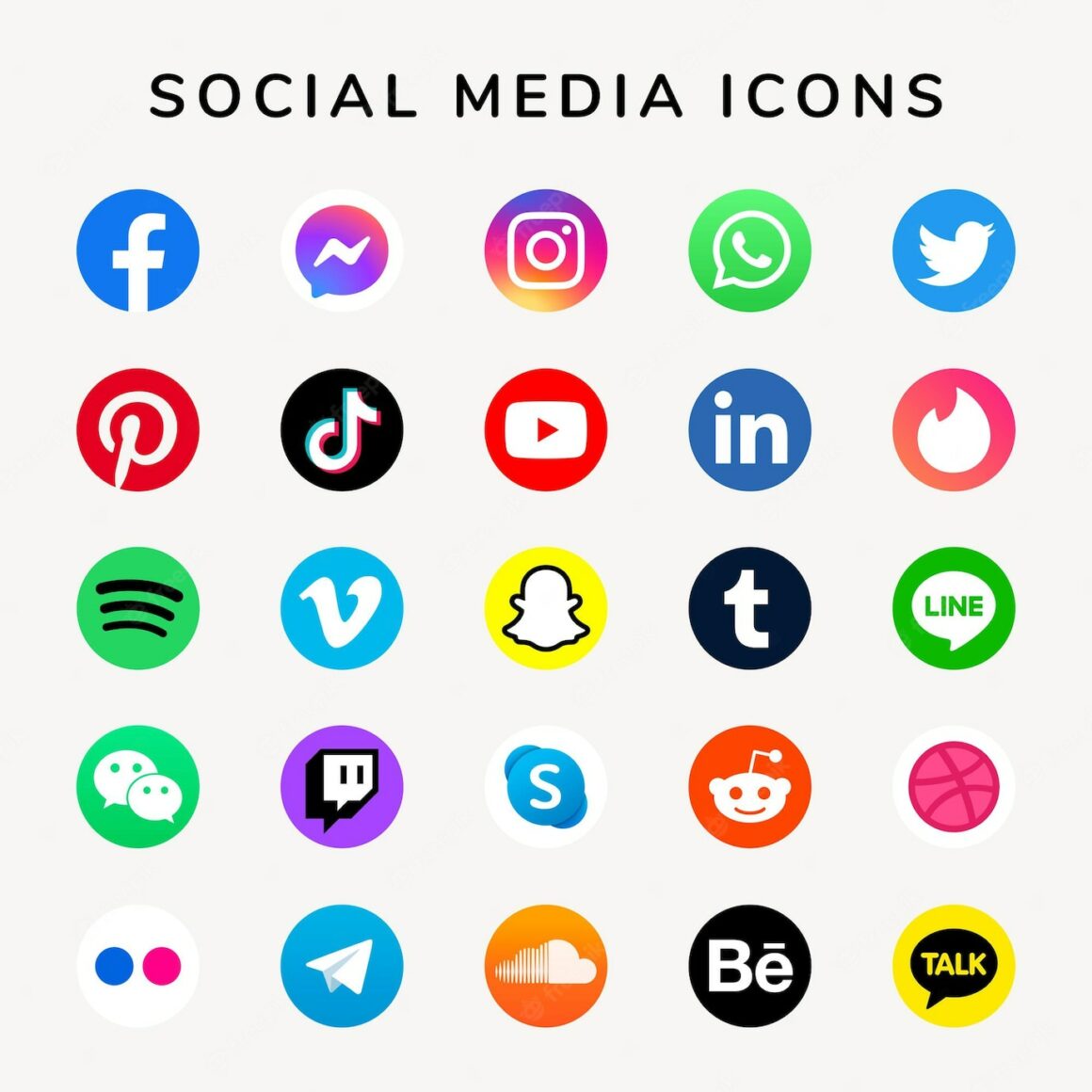 14. Social media logo collection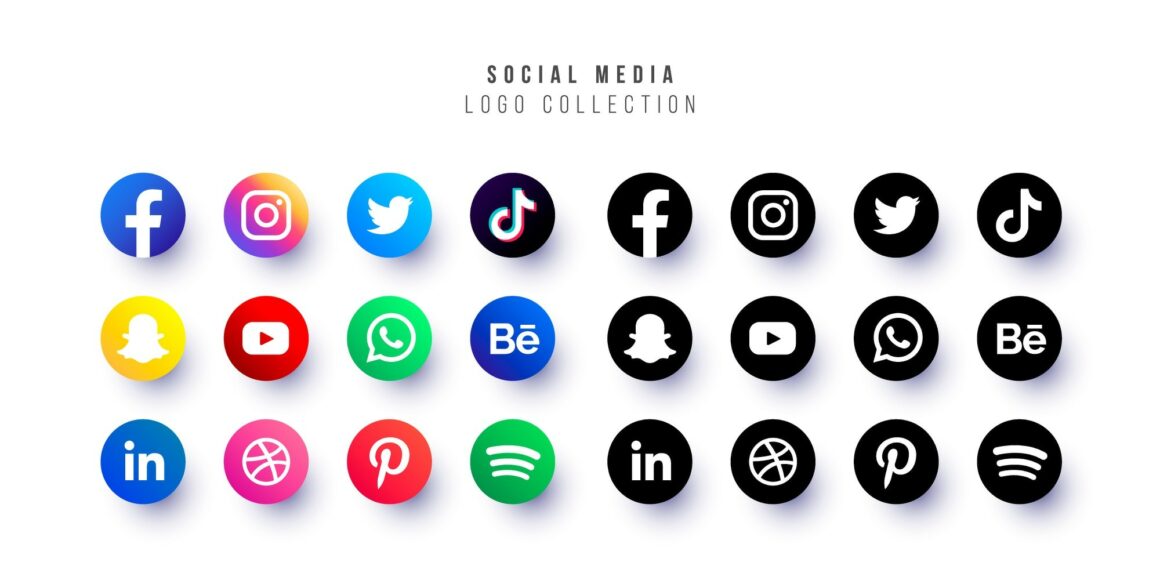 15. Free Social Icons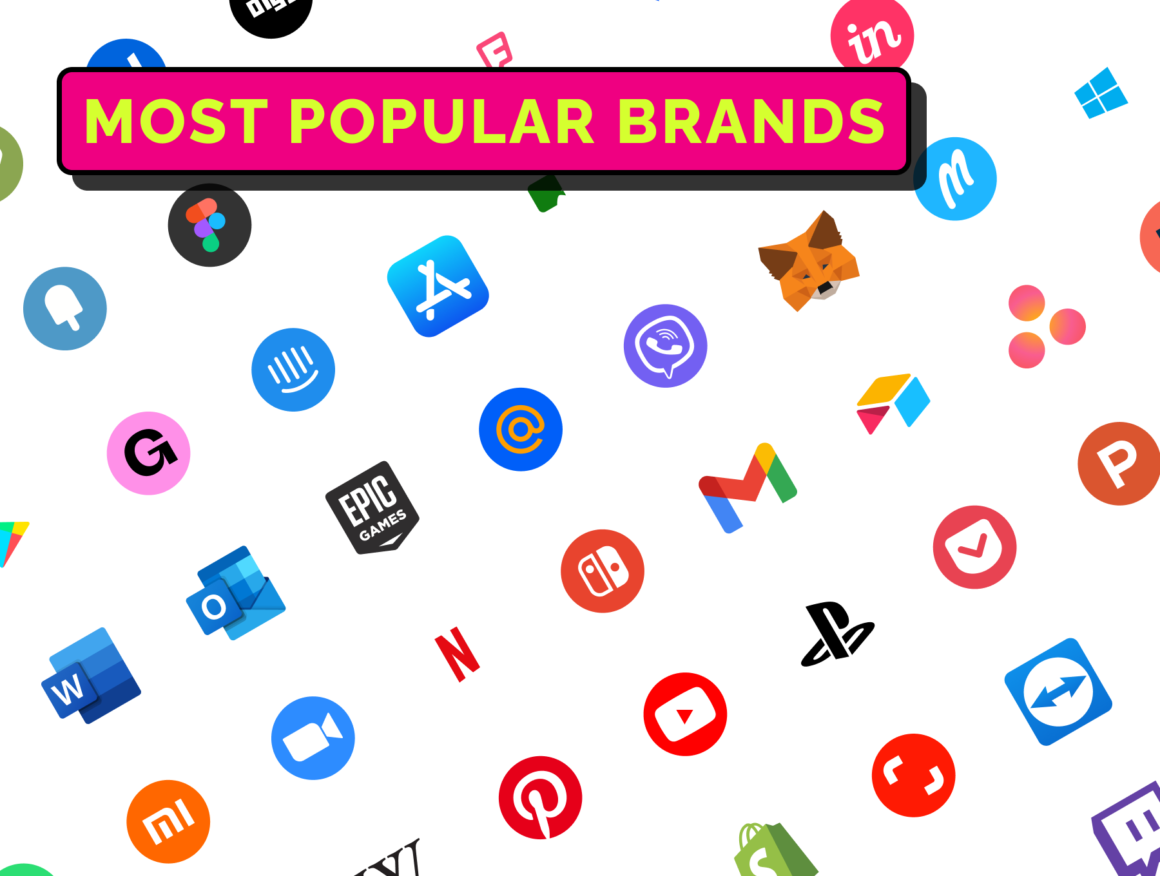 16. Social media icons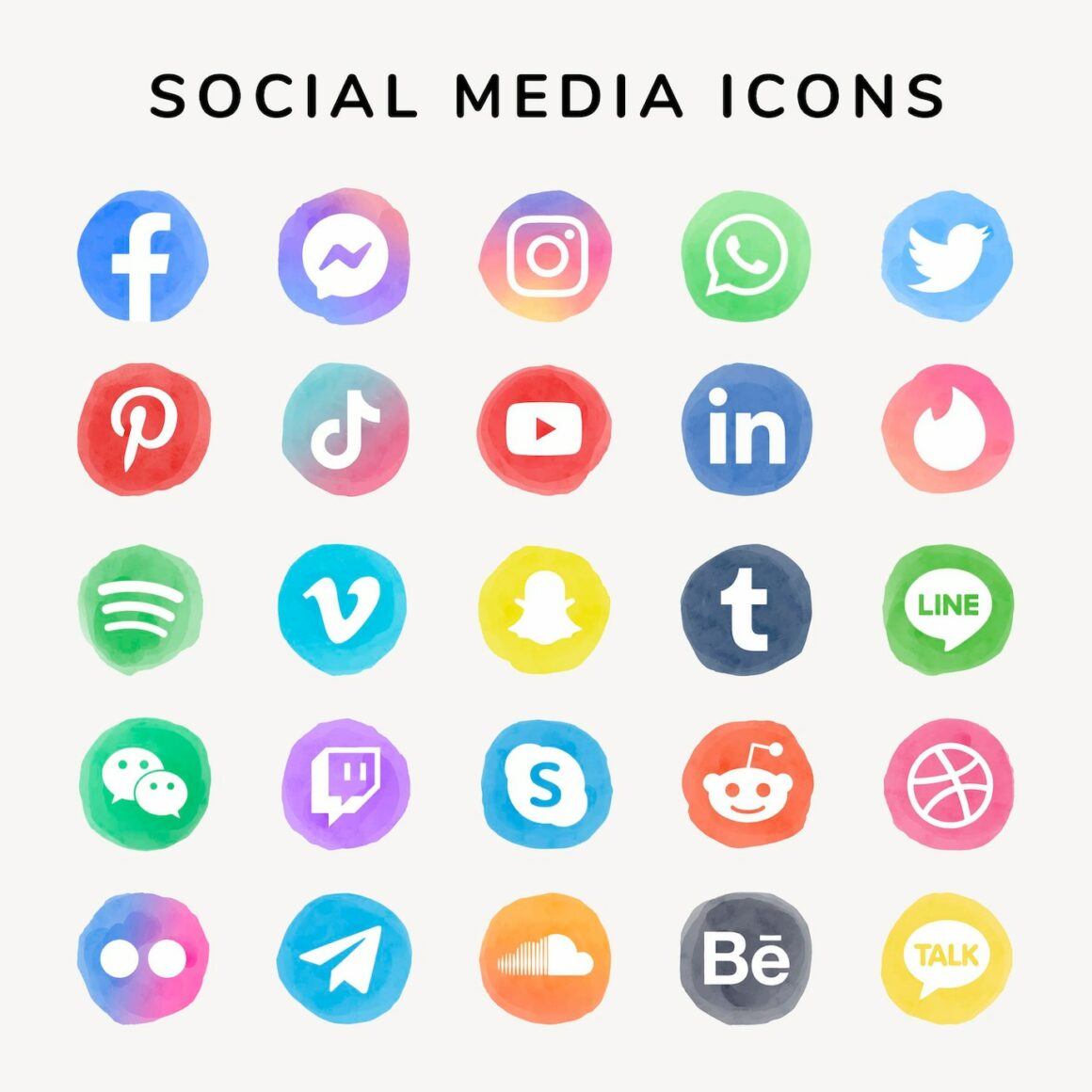 17. Social media

18. m

19. 30 Free Social Media icons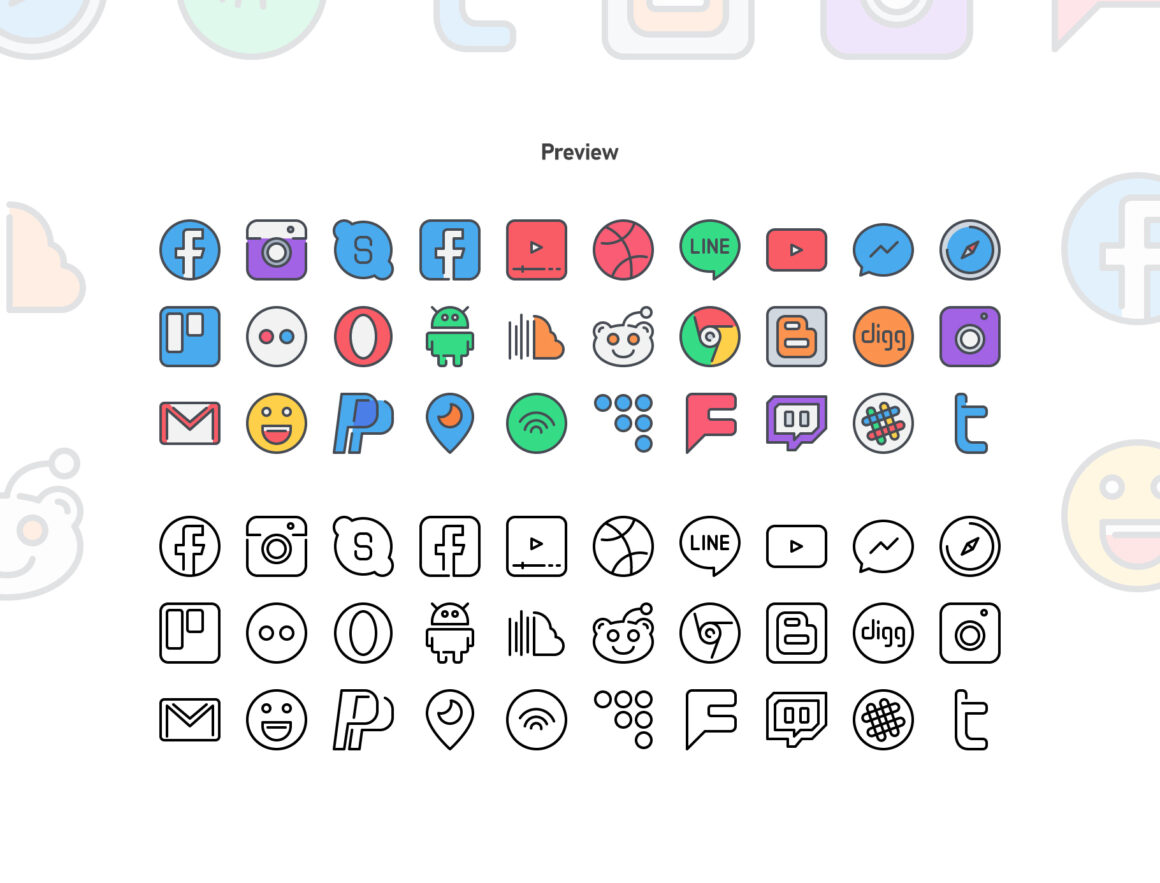 20. Social media logos collection in flat style