Last Updated on October 10, 2022 by Farnaz
30 Free Moodboard Templates: Mood boards serve as a transition between your initial idea and the very first sketch or draft. Similar to storyboarding, mood boards serve to organize your thoughts, ideas, and concepts and keep you on track.
All templates are free for personal and commercial use. let's enjoy some beautiful inspirational board mockups that will help you develop your ideas and bring them to life.
1. Creative mood board in pastel colors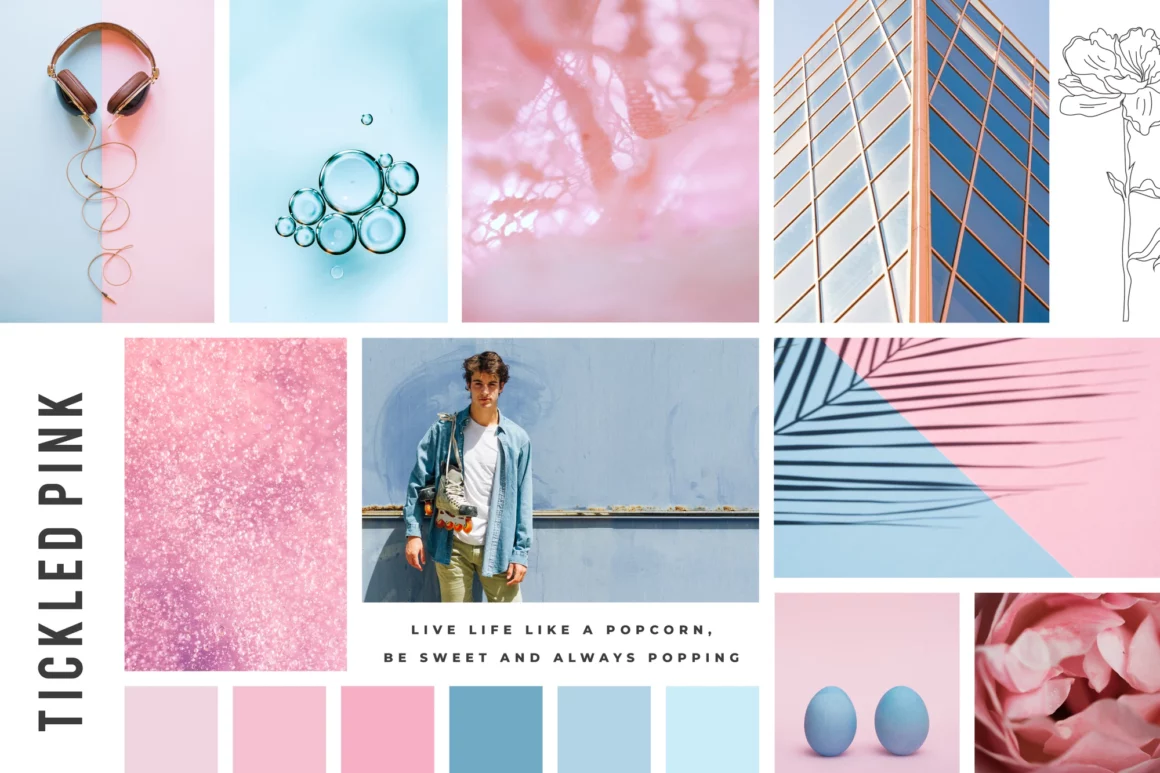 2. Mood board template in autumn colors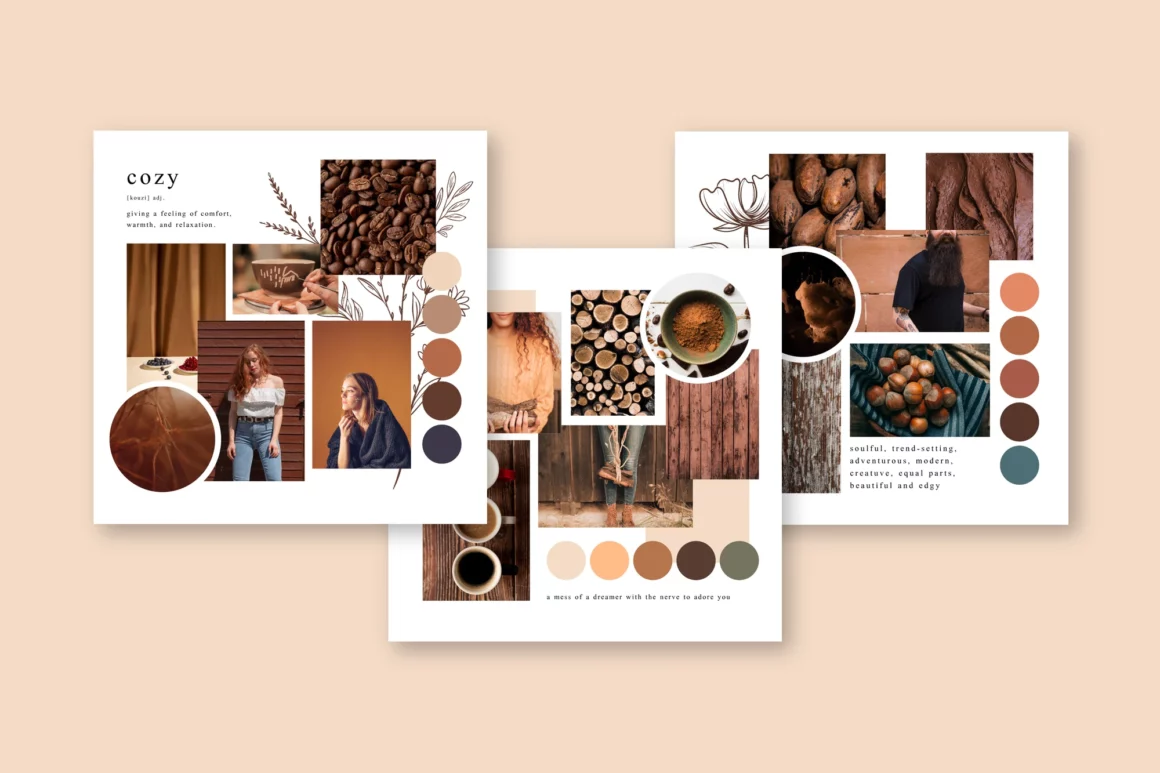 3. Inspiration mood board template in blue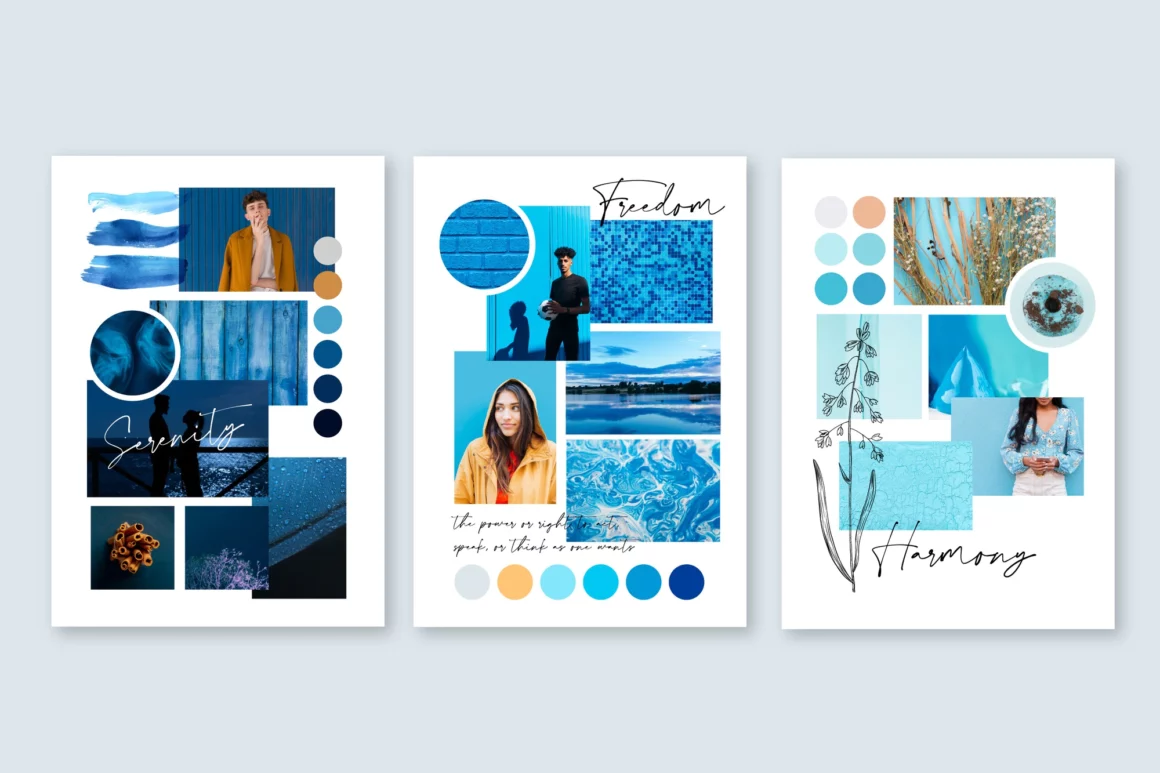 4. Photo frame set mockup with doodle ornament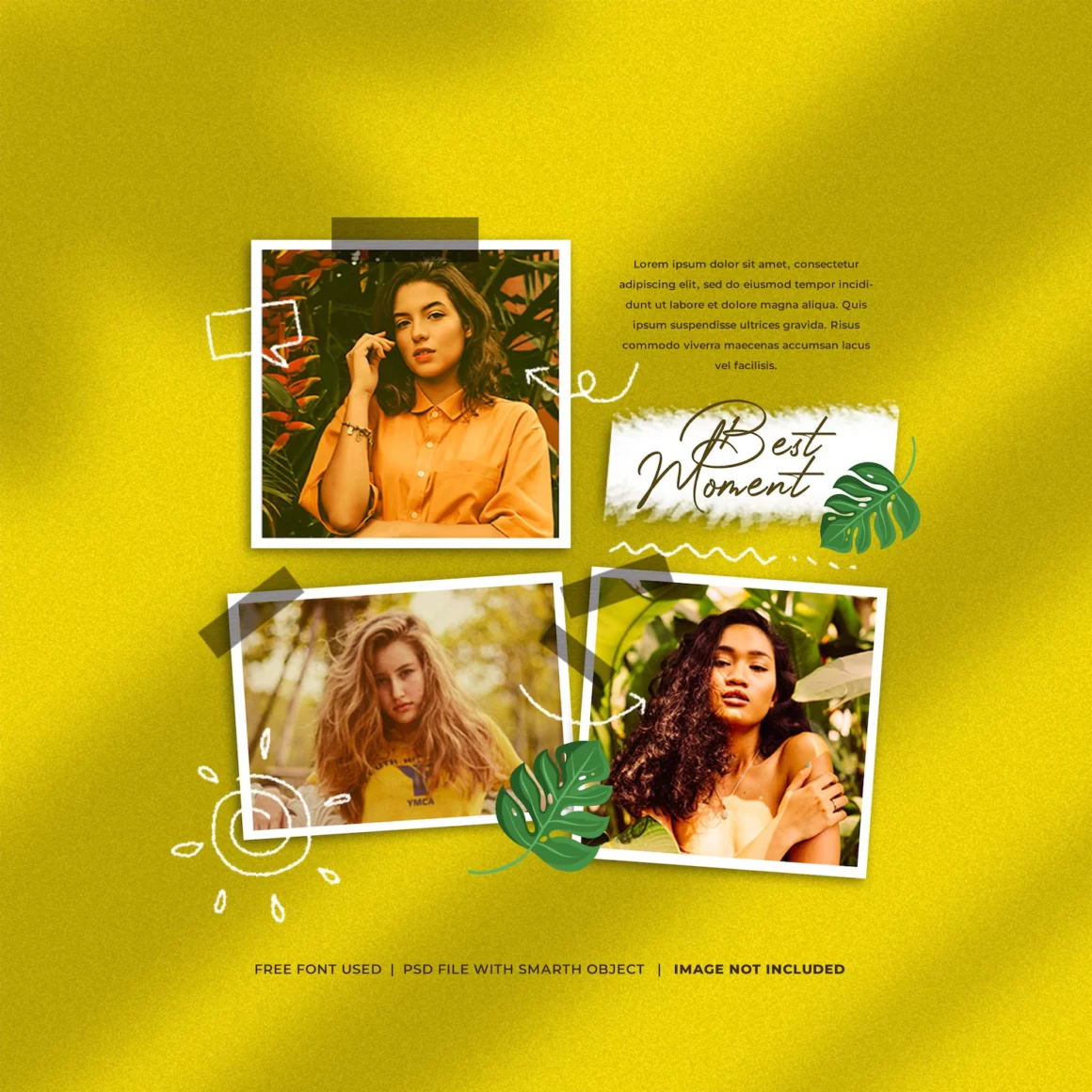 5. Inspiration moodboard template in yellow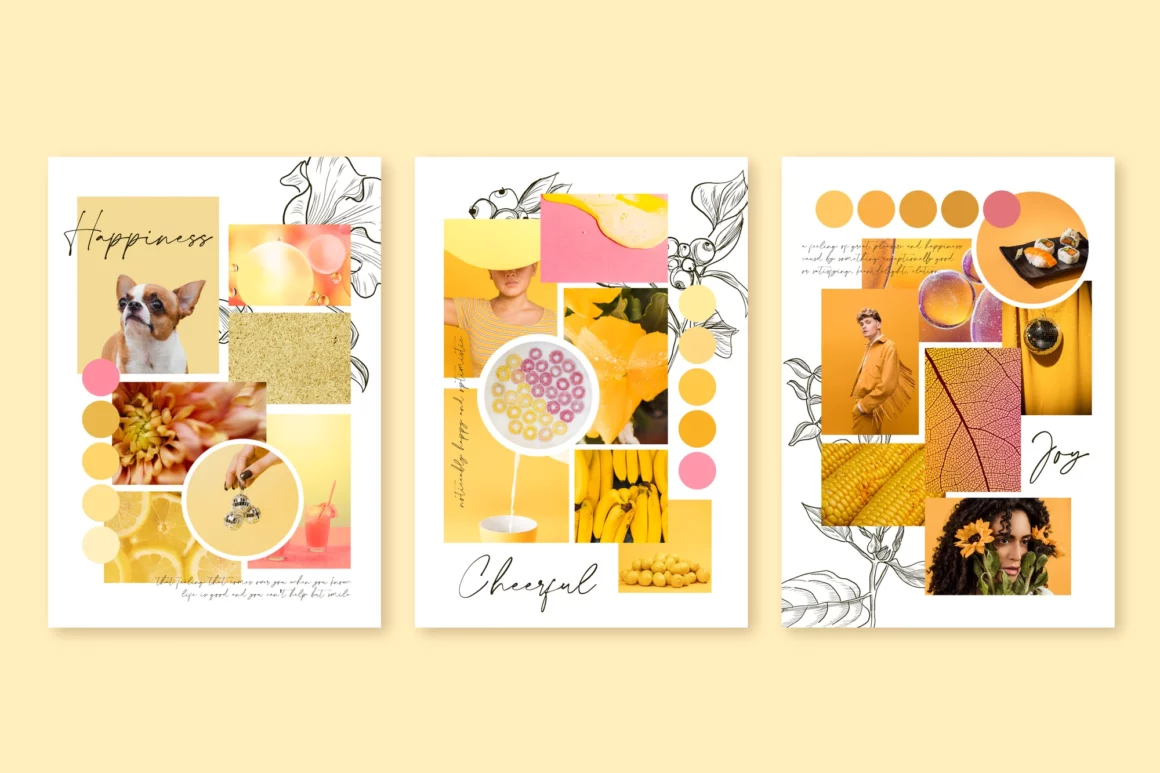 6. Inspiration mood board template in purple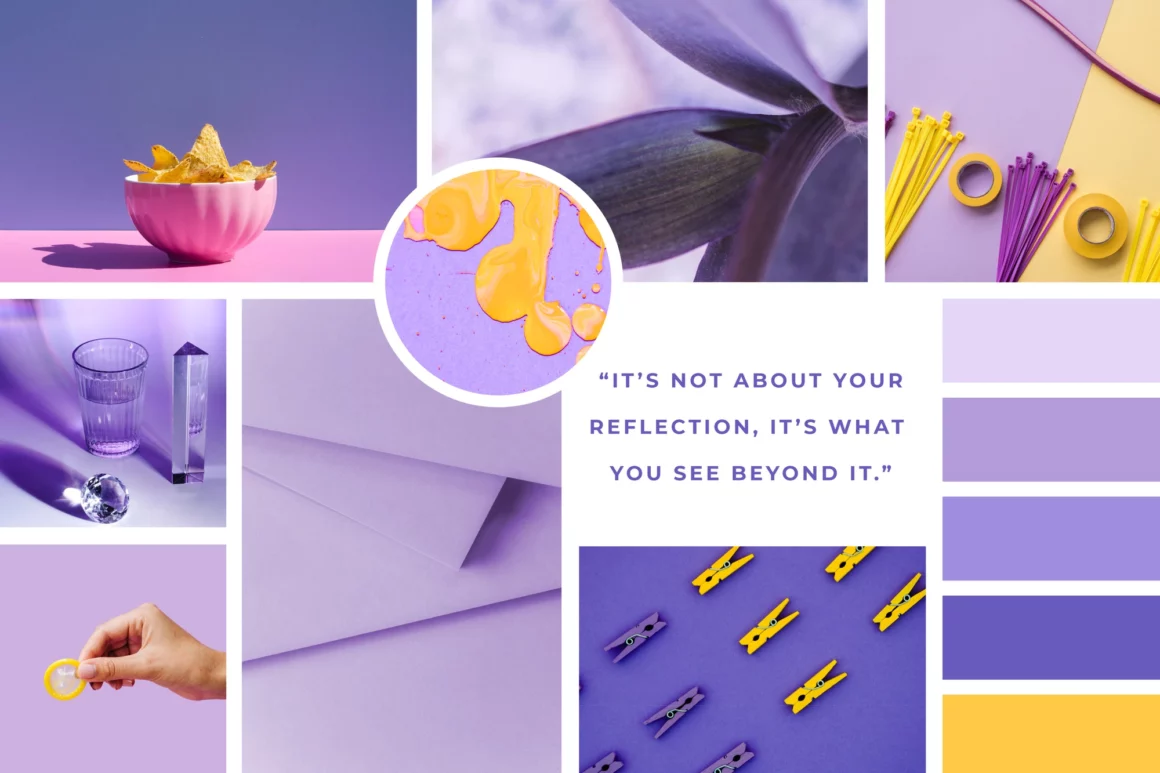 7. Artistic moodboard collage with pictures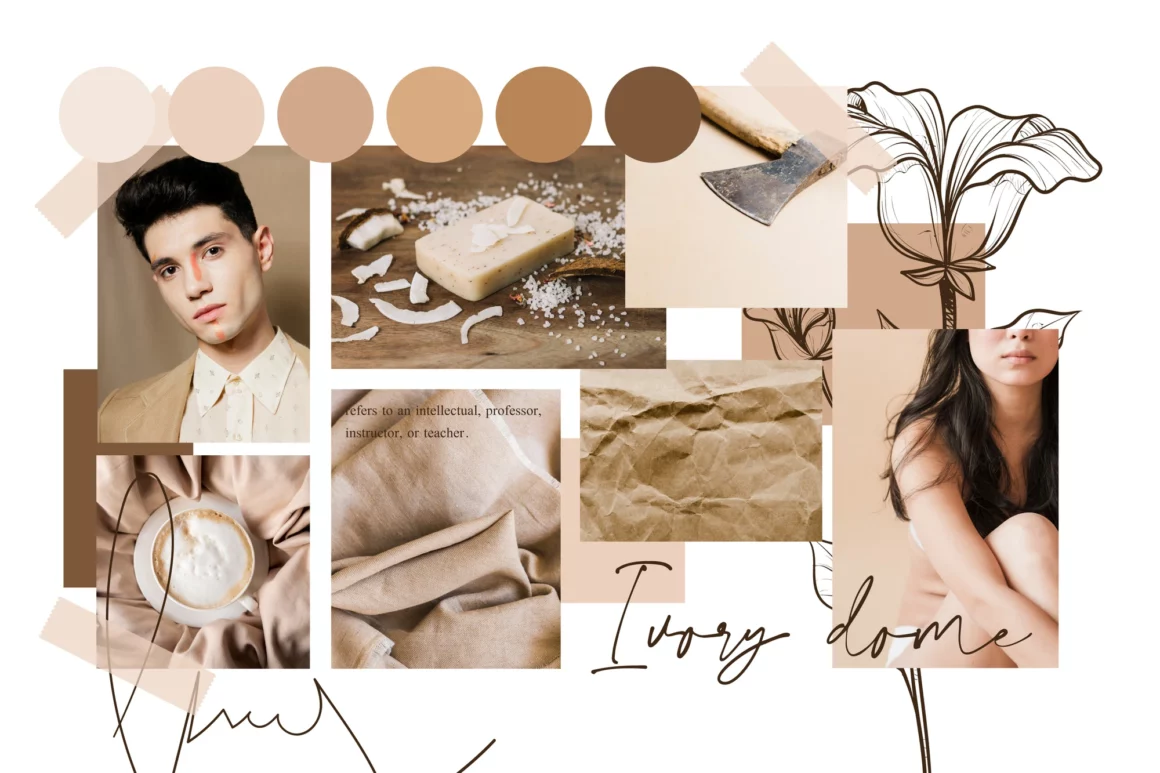 8. Artistic moodboard with pictures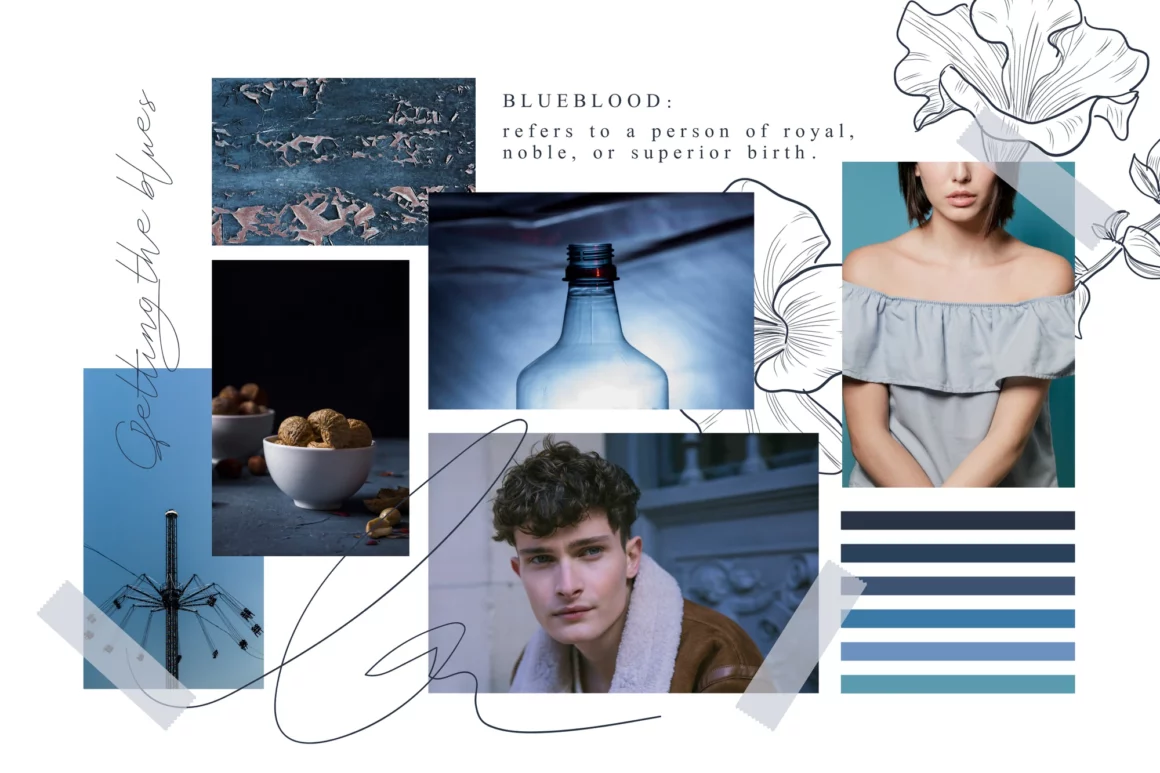 9. Terracotta mood board collage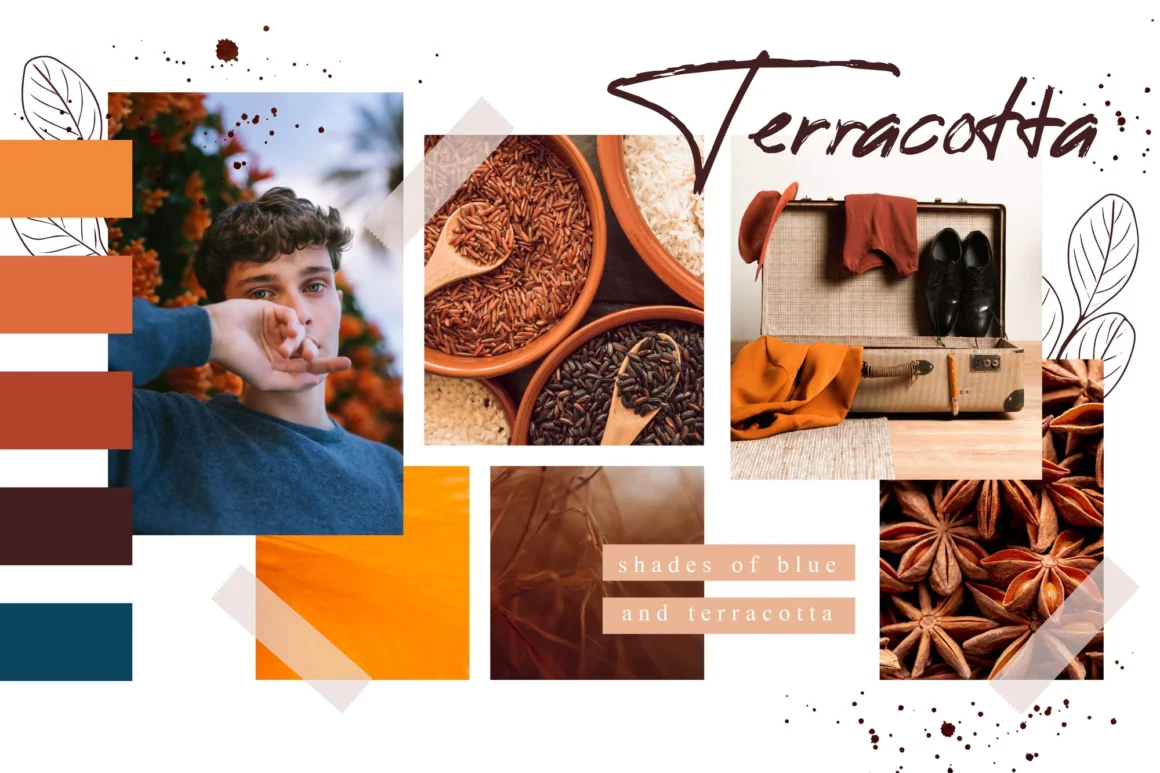 10. Minimalist photo collage template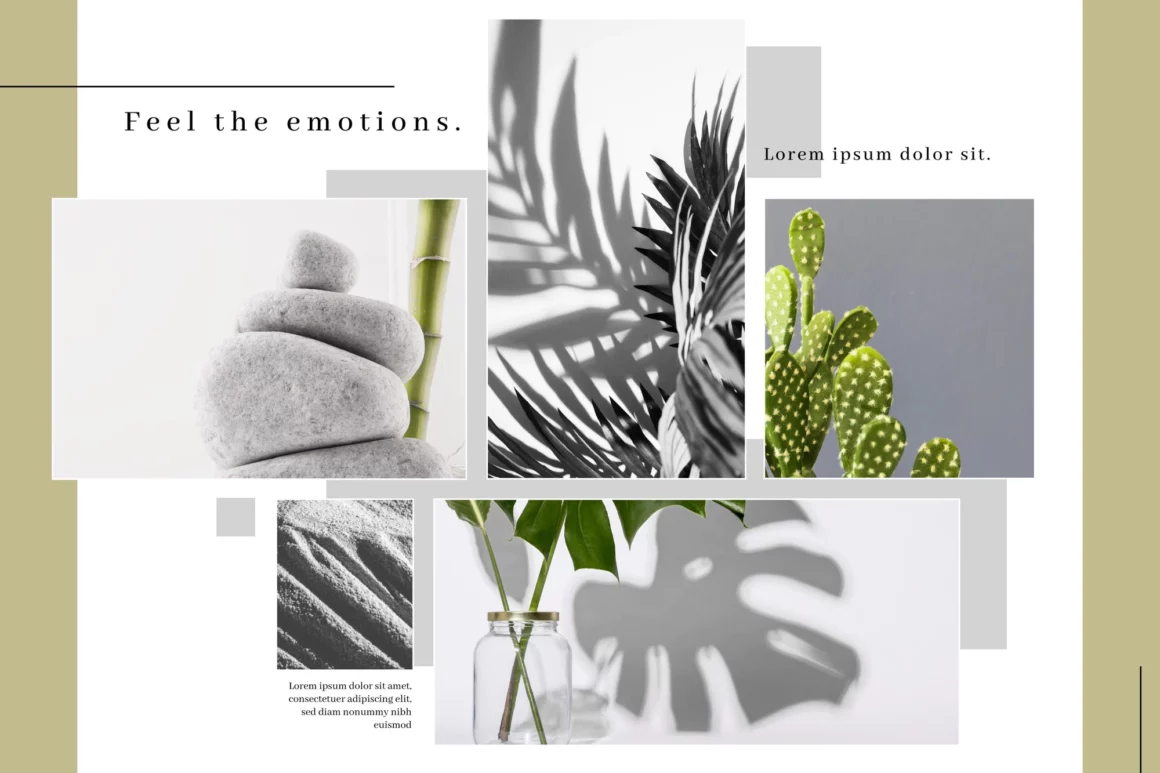 11. Top view of beautiful autumn mood board mock-up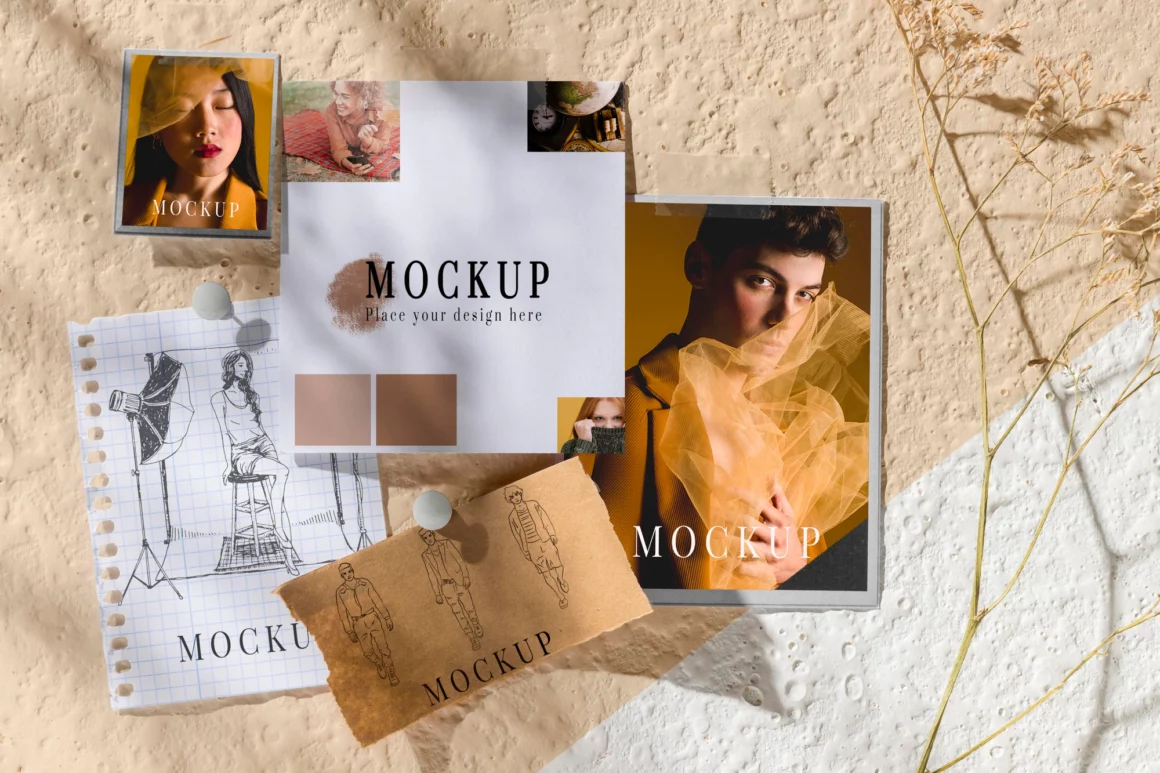 12. Beautiful autumn moodboard with cotton flower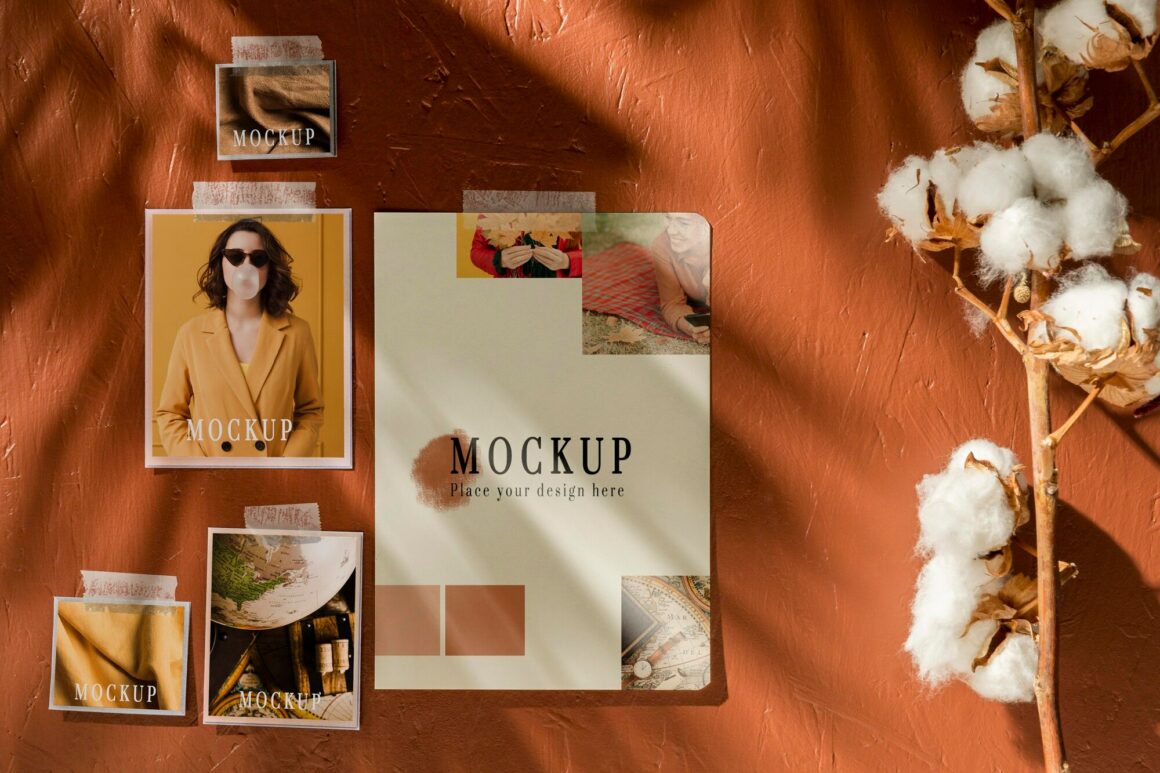 13. Various photo collage in brown shades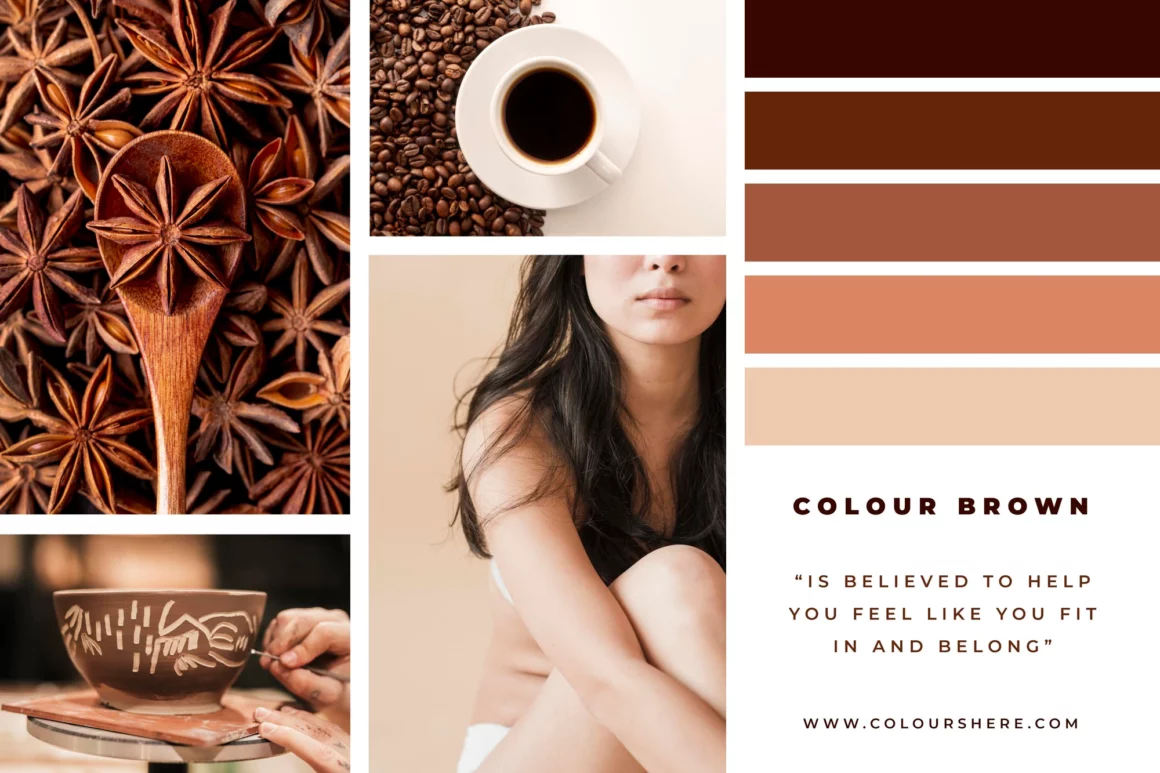 14. Creative friendship scrapbook photo collage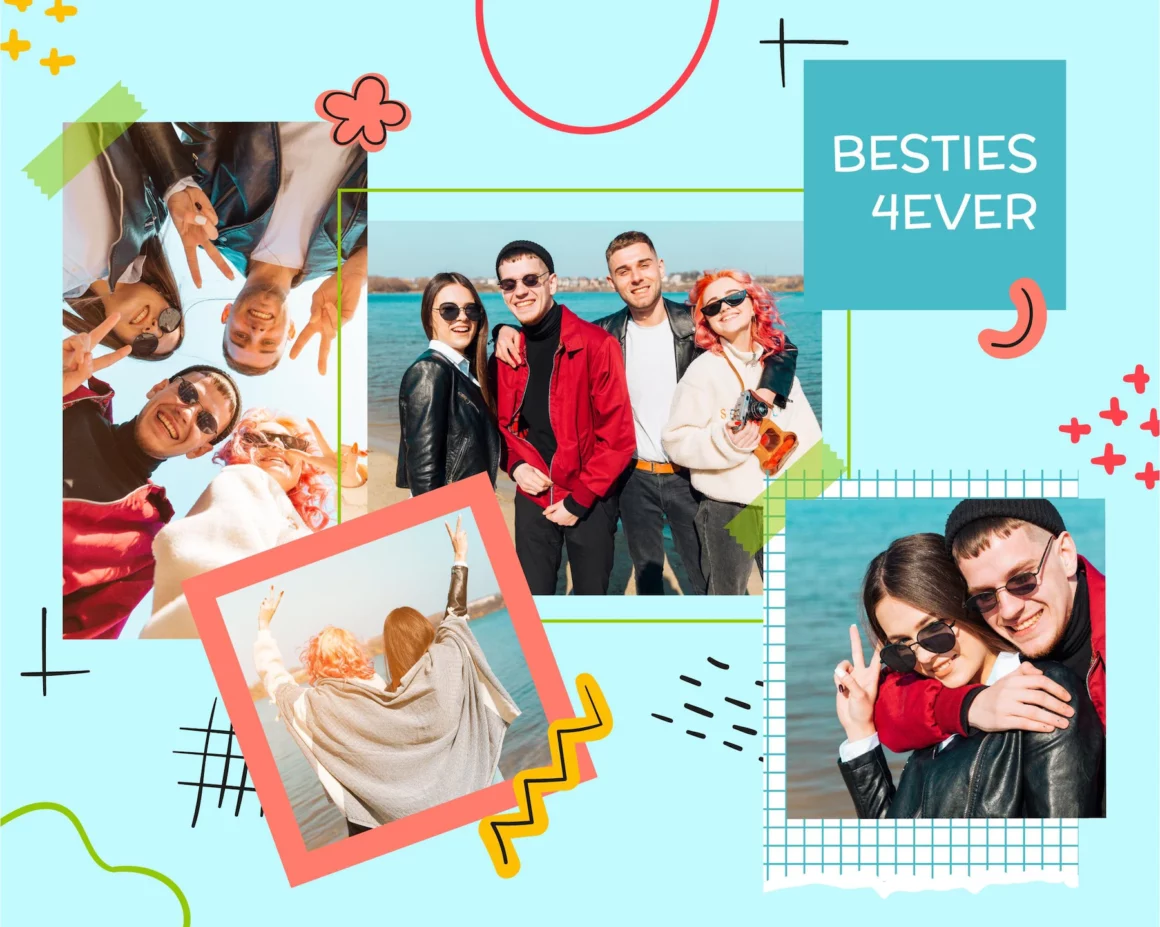 15. Moodboard with plants and sketch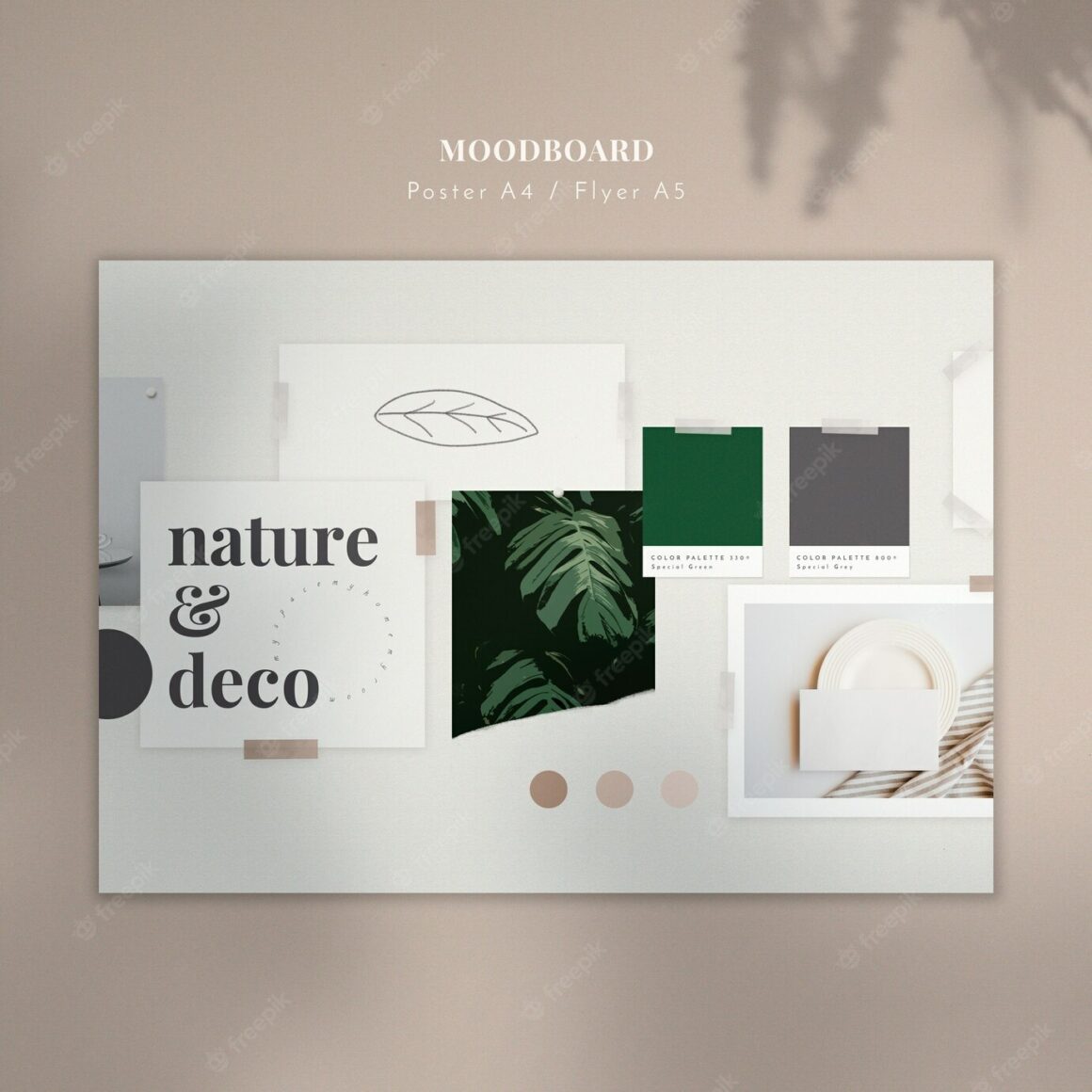 16. Elegant floral spring photo collages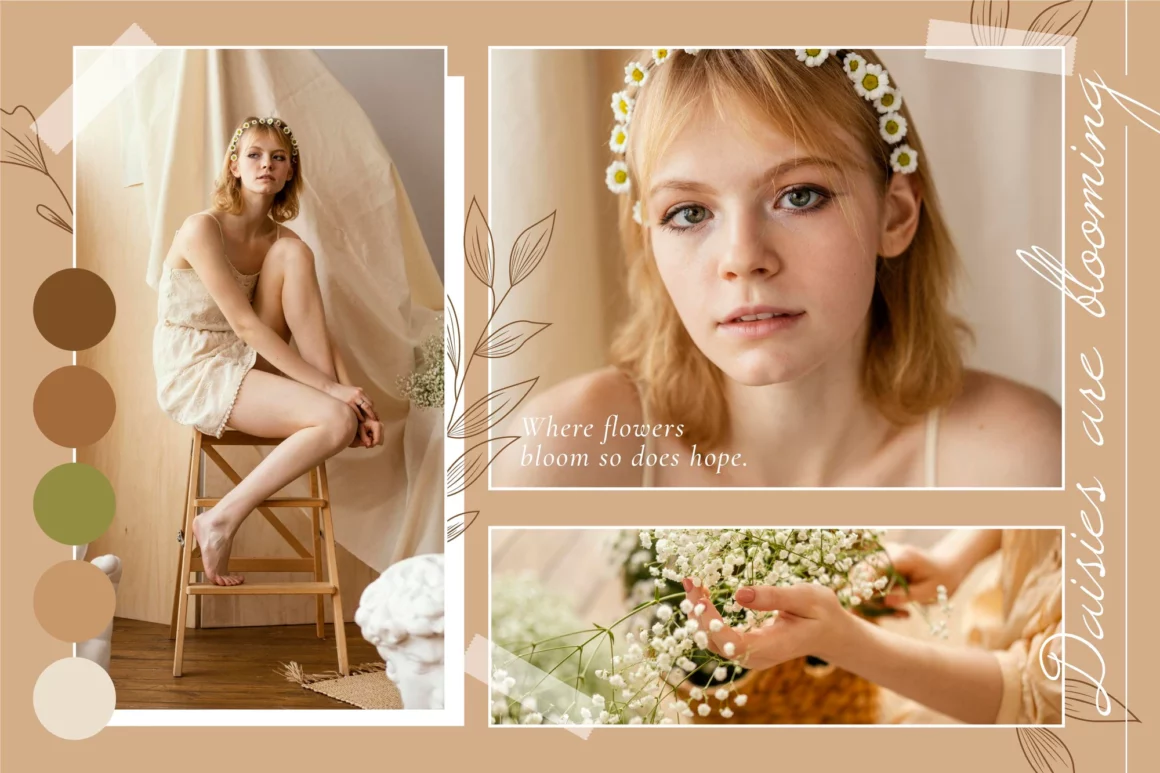 17. Creative mood board in green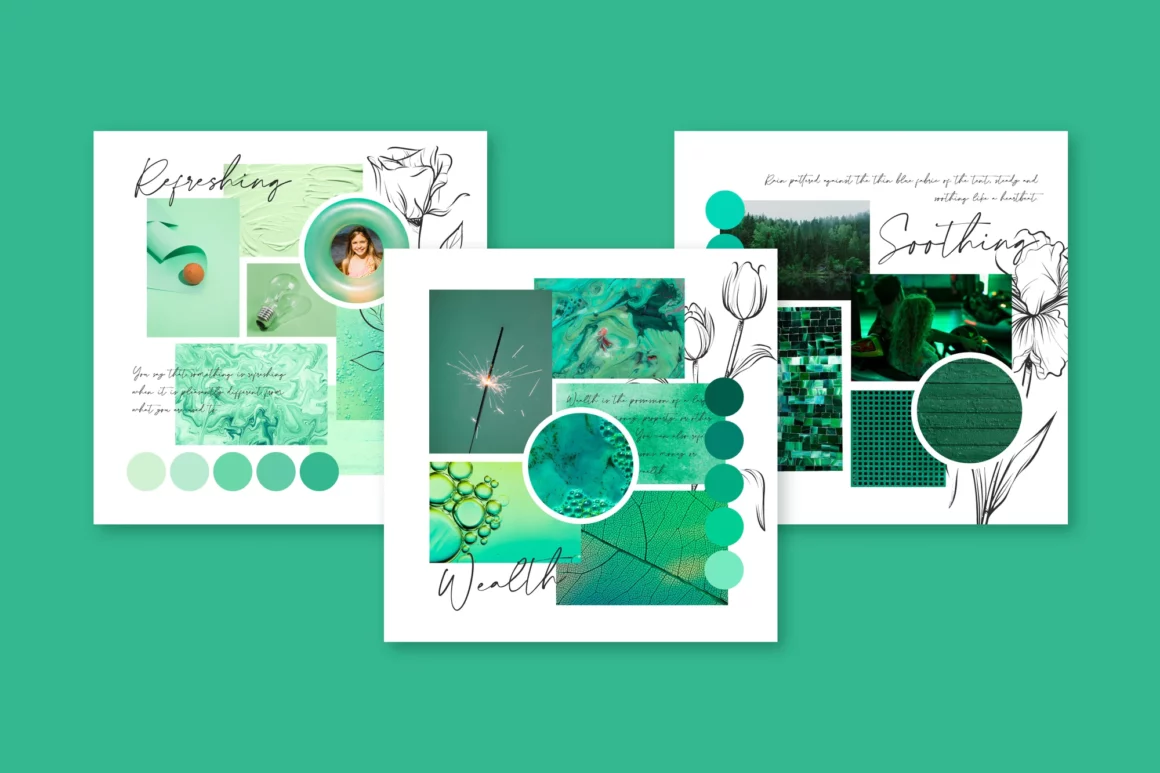 18. Moodboard template in bright pink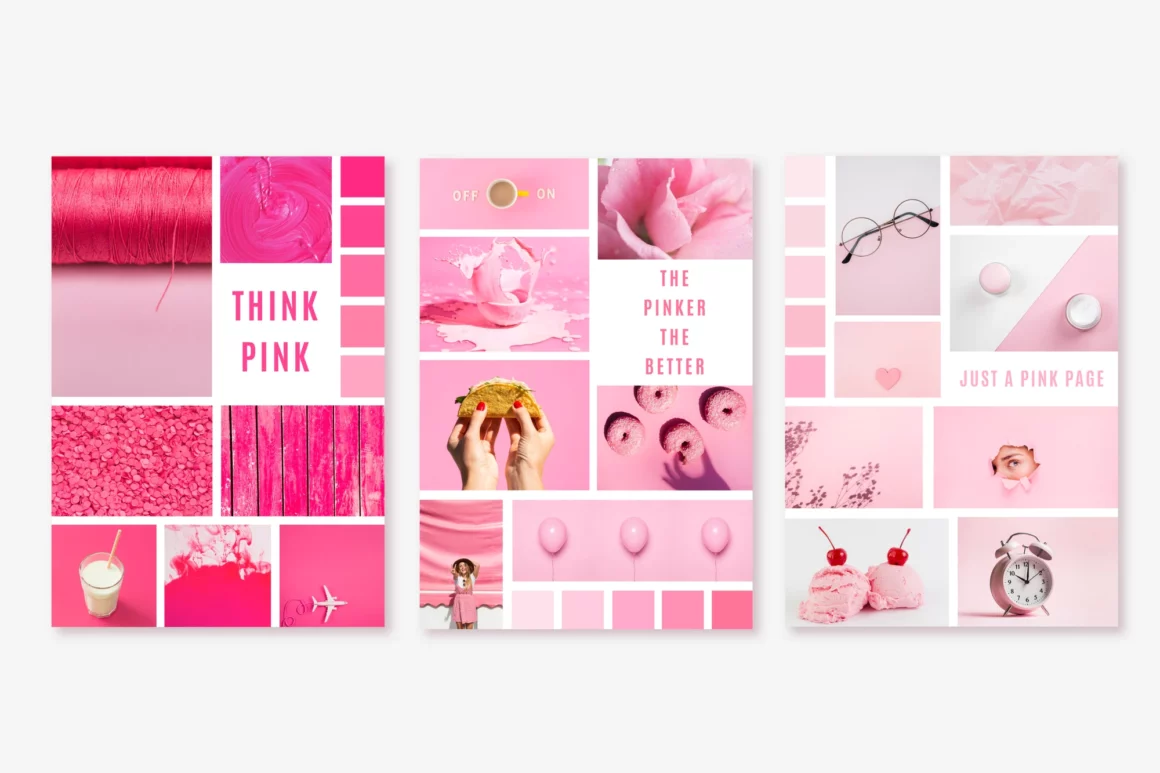 19. Concept of moodboard for poster template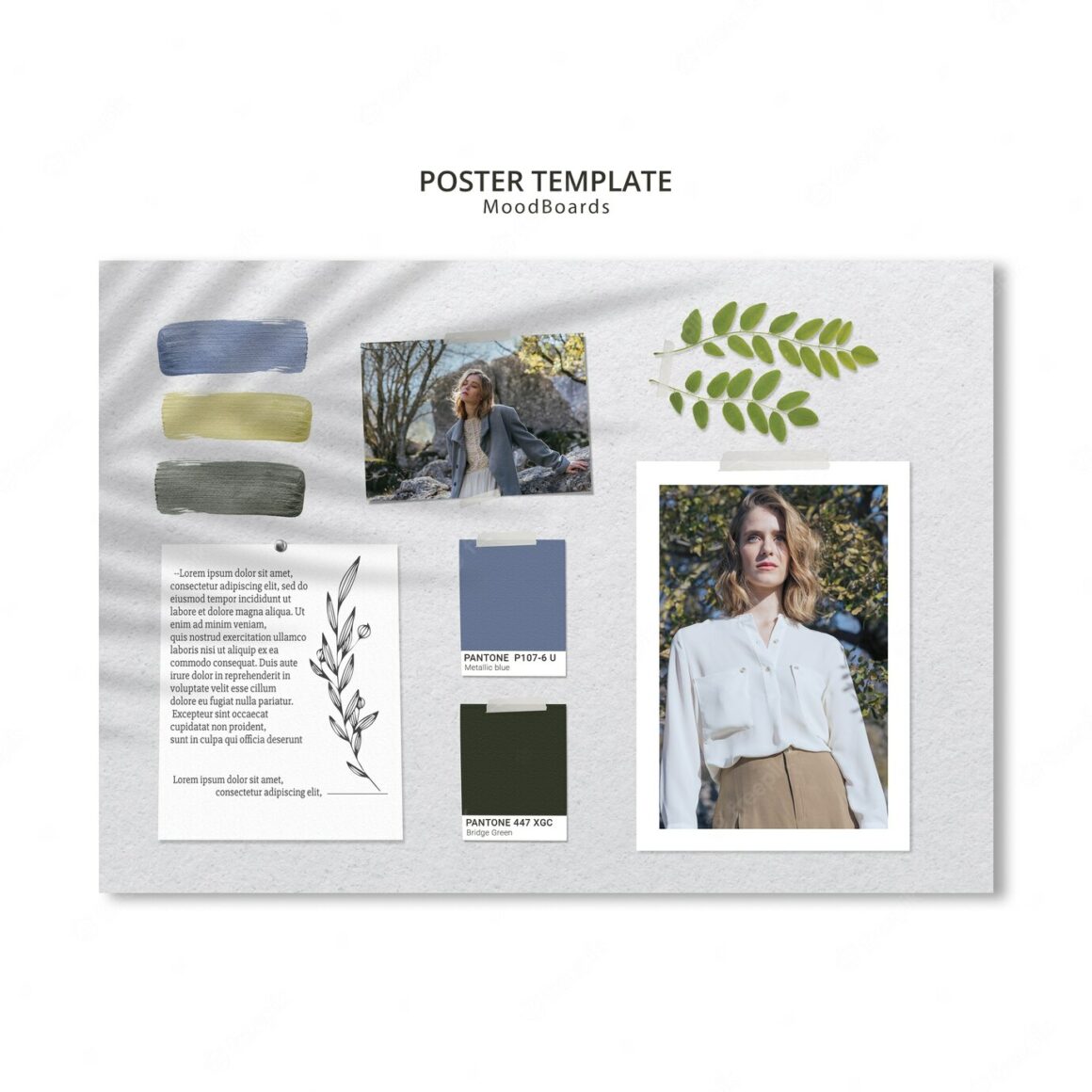 20. Artistic moodboard collage with pictures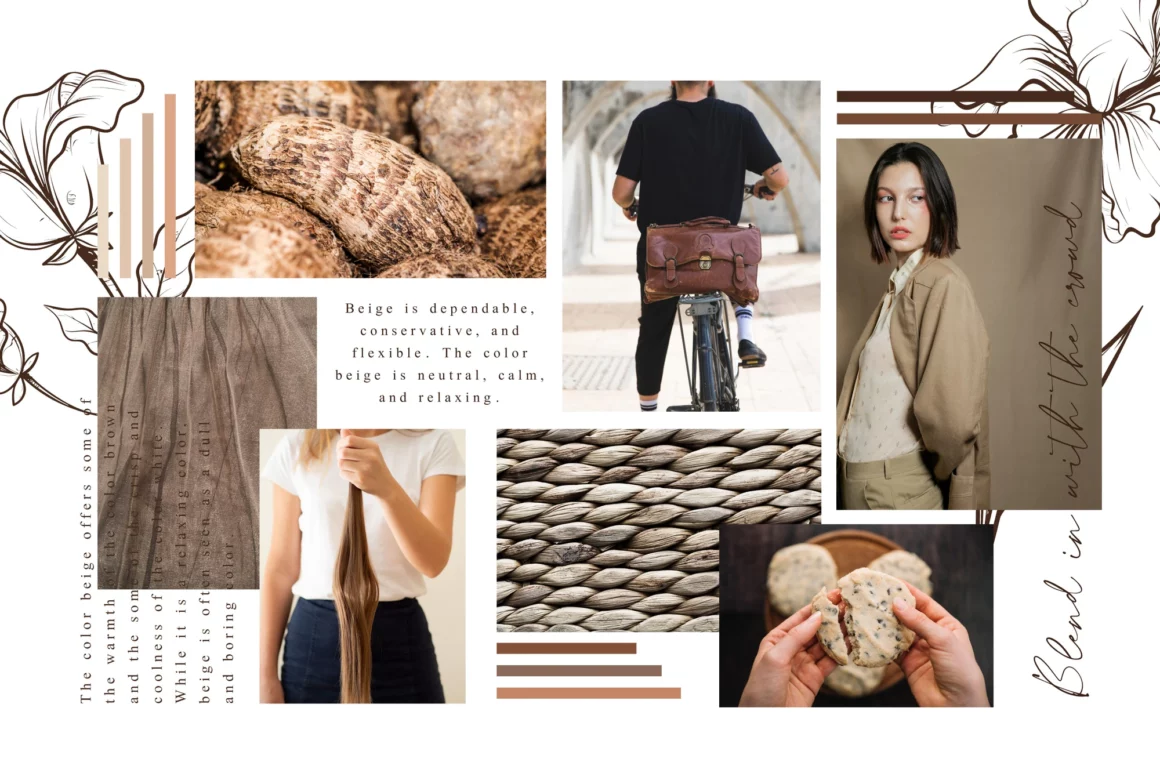 21. Creative moodboard with photos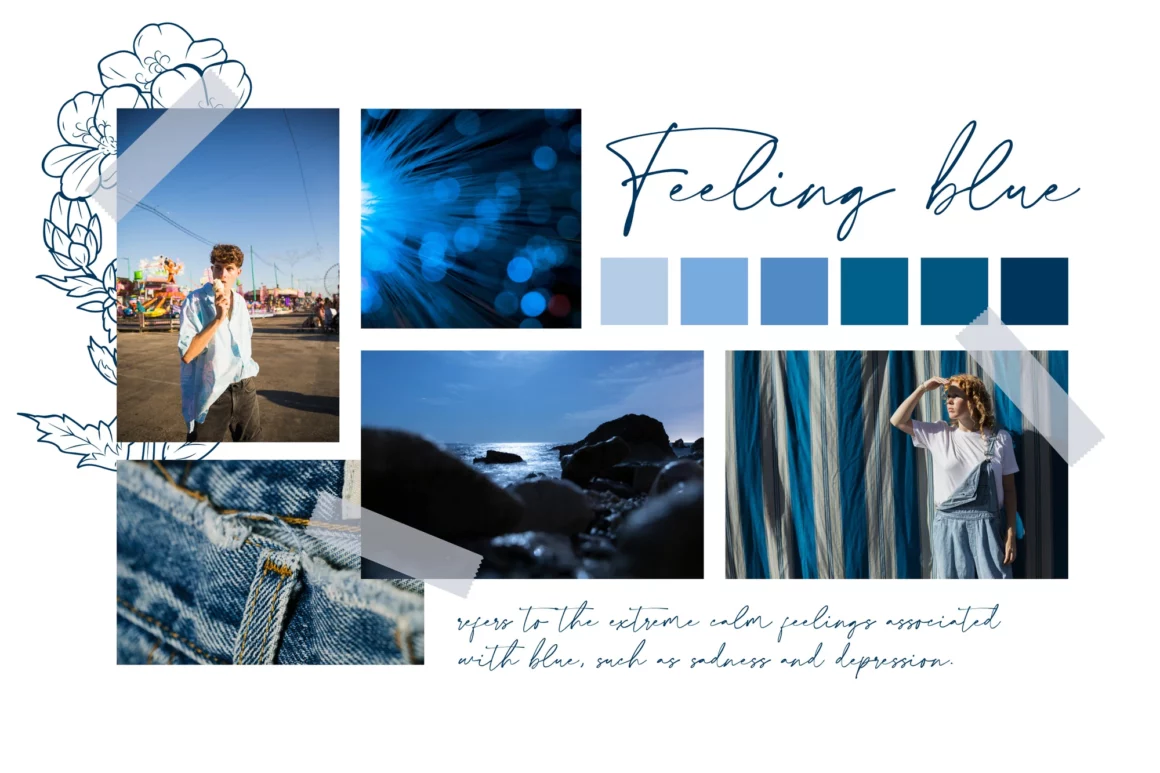 22. Creative mood board in midnight blue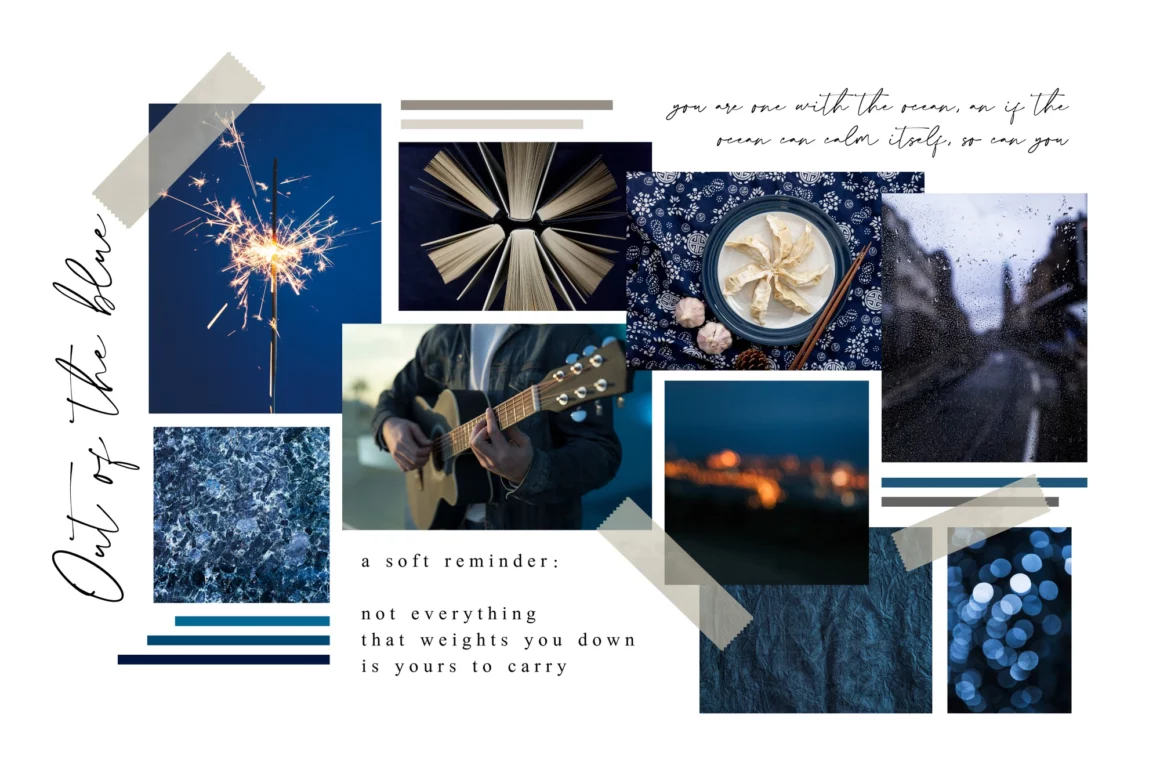 23. Moodboard template in brown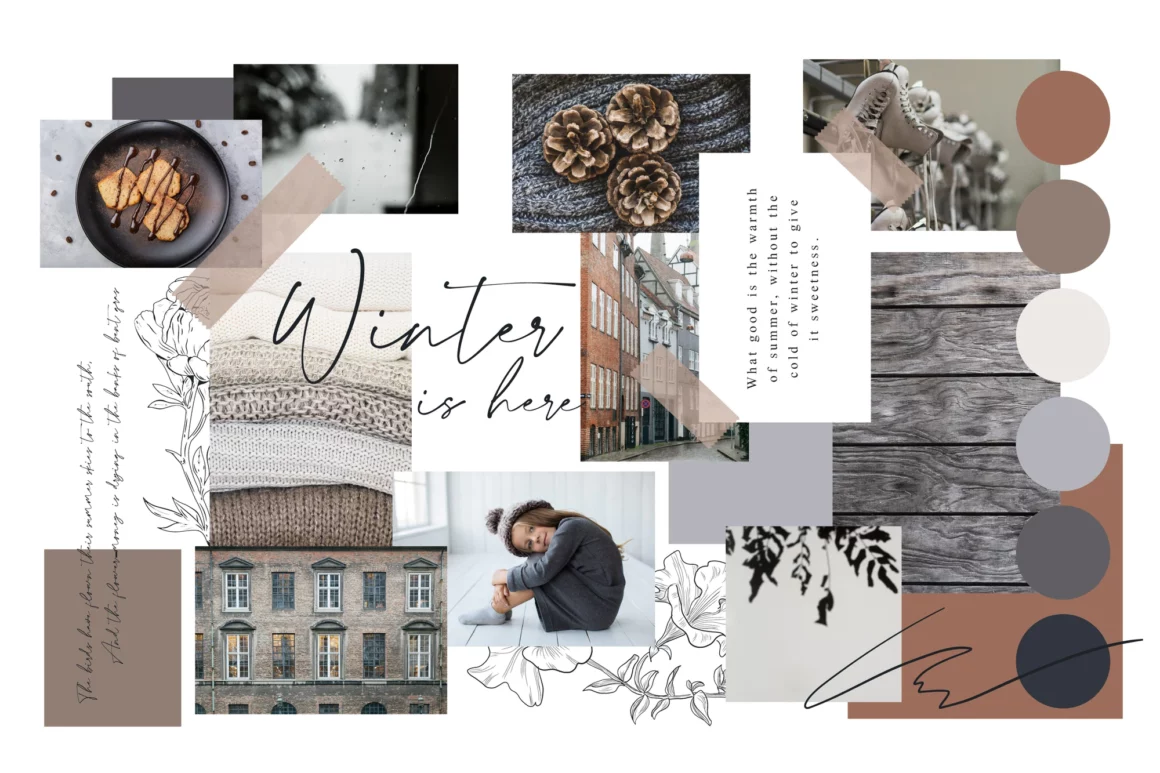 24. Neautral moodboard collage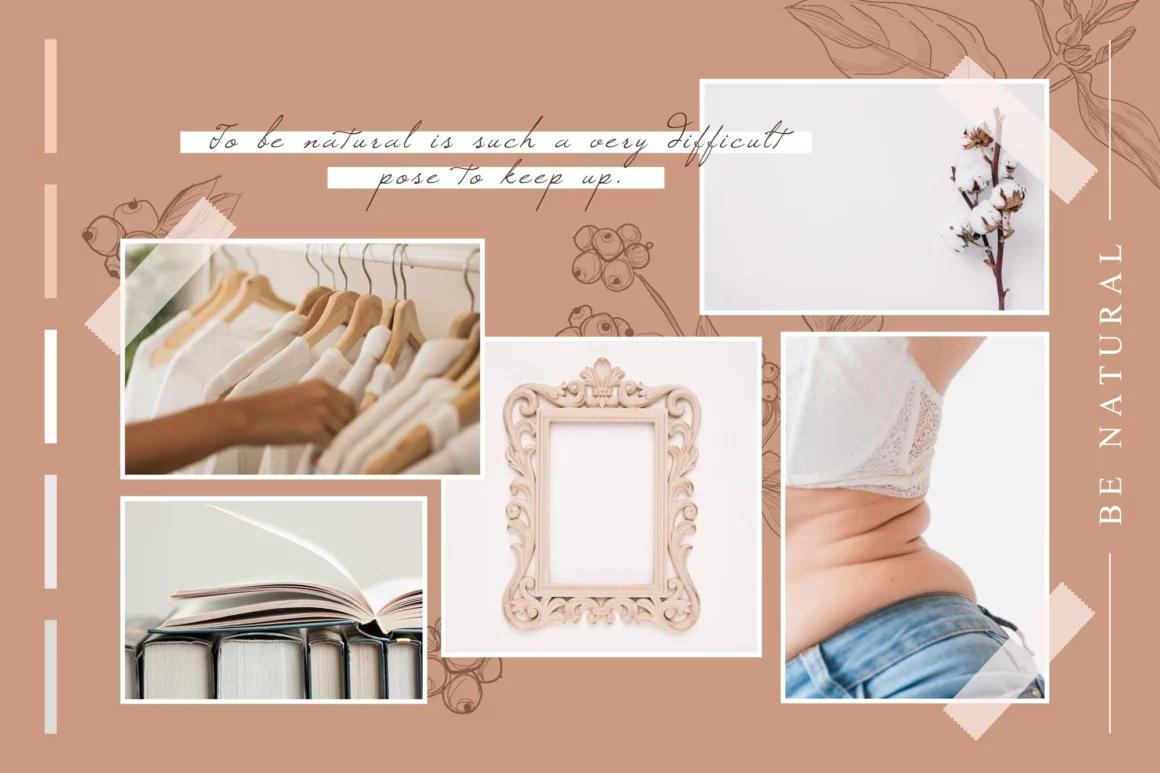 25. Elegant Mood board Mockup
A very realistic-looking moldboard mockup that imitates a physical board. It offers smart objects to allow you to place your own images.
26. Freebie Natural Moodboard Templates
Natural setting, depicted in this moodboard template by SimpleCo exposes the scenes with genuine sunlight, shadows and flowers, perfect for creating realistic layouts. Using smart layers you can easily change your own graphics: only a few mouse clicks are required! This moodboard templates are ideal for creating a natural atmosphere in your online store, portfolio, or social network.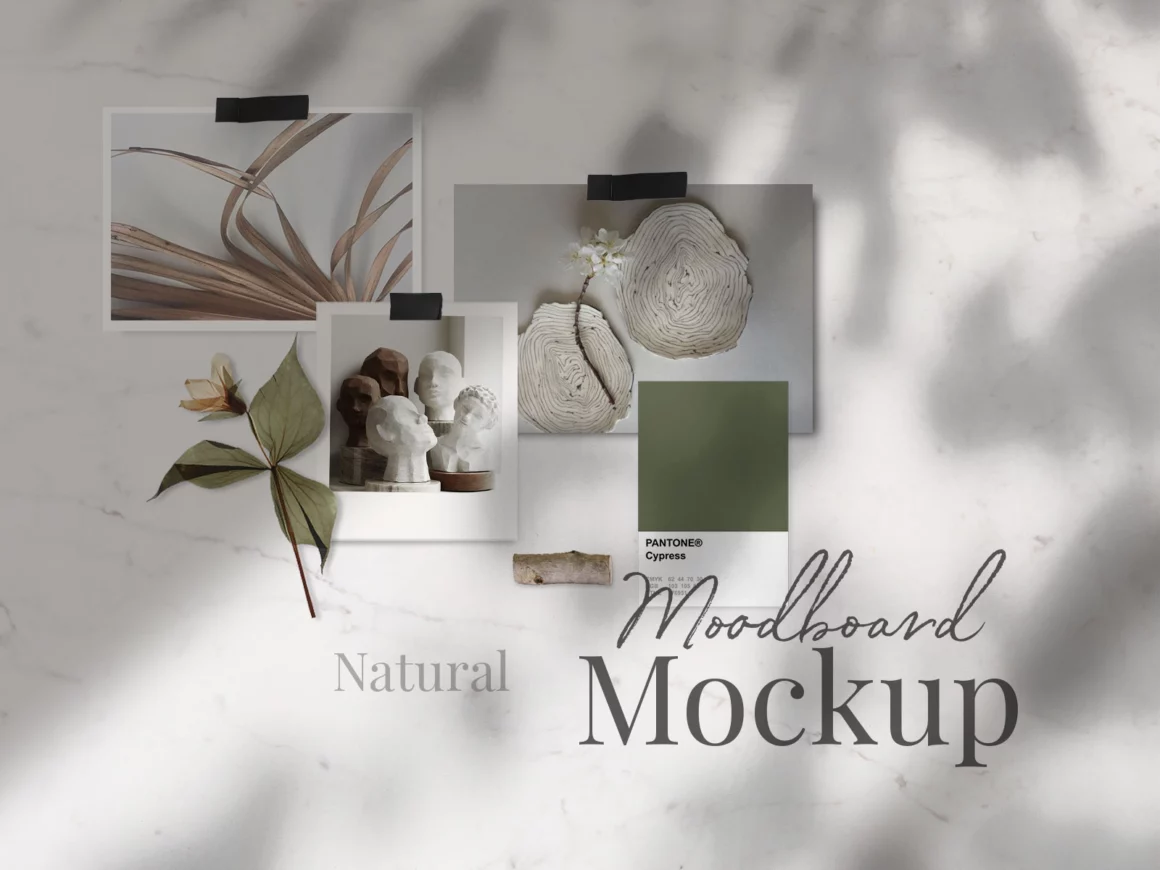 27. Free Elegant Aesthetic Moodboard
This design board mockup offers smart layers that you can use to place your artwork inside. It's Instagram-ready and includes a help guide with basic steps.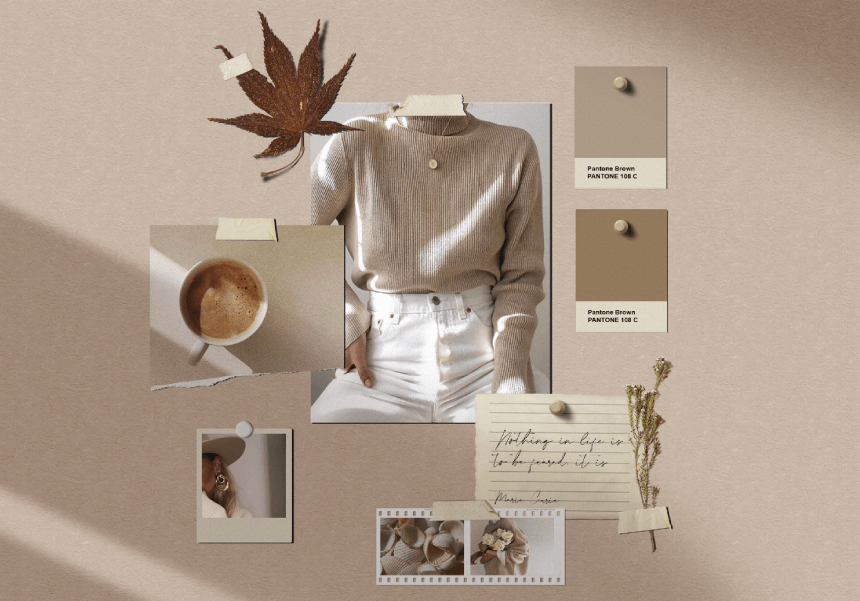 28. Wedding moodboard template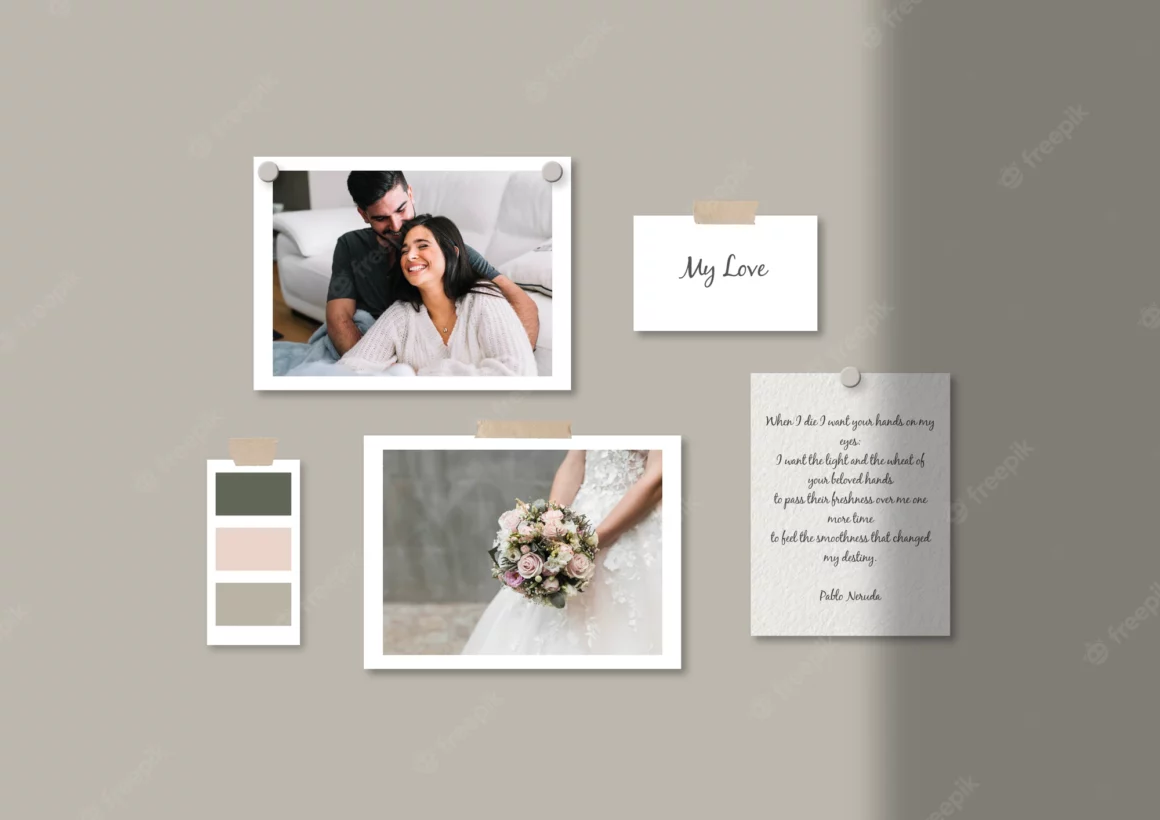 29. Cute young couple moodboard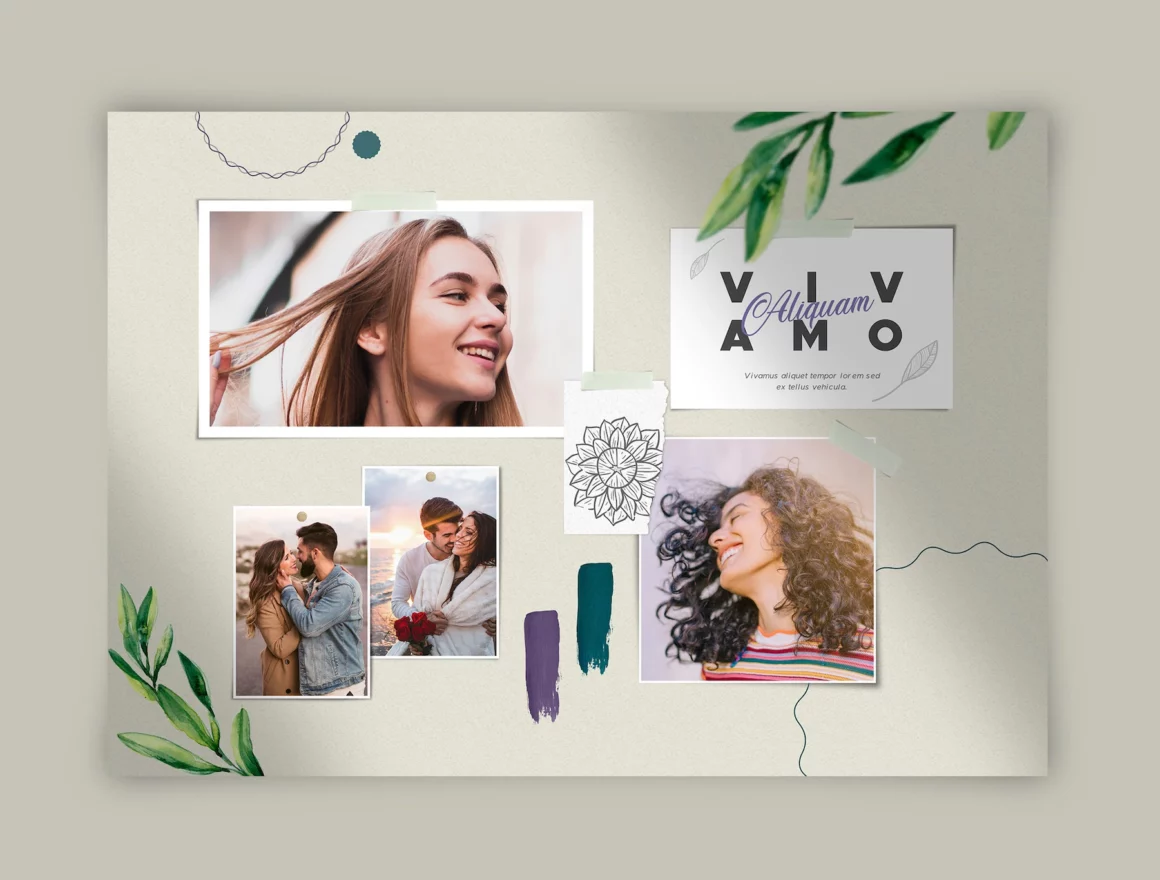 30. Free Mood Board Set
This professional photo-realistic moodboard is ideal for presenting your ideas or concepts on business, travel, or any other type of a magazine design