Last Updated on September 19, 2023 by Mr.Pugo
If you're a freelancer looking to streamline your business and save time navigating millions of different freelance apps, you've come to the right place. One of the best platforms to consolidate into one central hub. With Notion, you can manage projects, organize quotes, send invoices, get customer feedback, all in the same workspace! Choose the Notion freelance template.
In this templates, you'll find a space to track your freelance clients. There's a searchable database where you can add your client's info, including their contact details and information about the project they've hired you for.
More Posts Related to Notion Templates:
What is Notion?
If you're looking for a tool to organize your life, Notion is a great option to consider. Notion is an all-in-one workspace that allows you to plan, organize, and collaborate on projects all in one place.
Notion has a simple and intuitive interface, which makes it easy to use for both personal and professional purposes. It offers a variety of templates and tools to help you get started, and you can also create your own templates to suit your specific needs.
Notion is a powerful tool that can help you become more organized and productive. Give it a try and see how it can transform the way you work and manage your life.
Your Business Hub, ENTIRELY in Notion.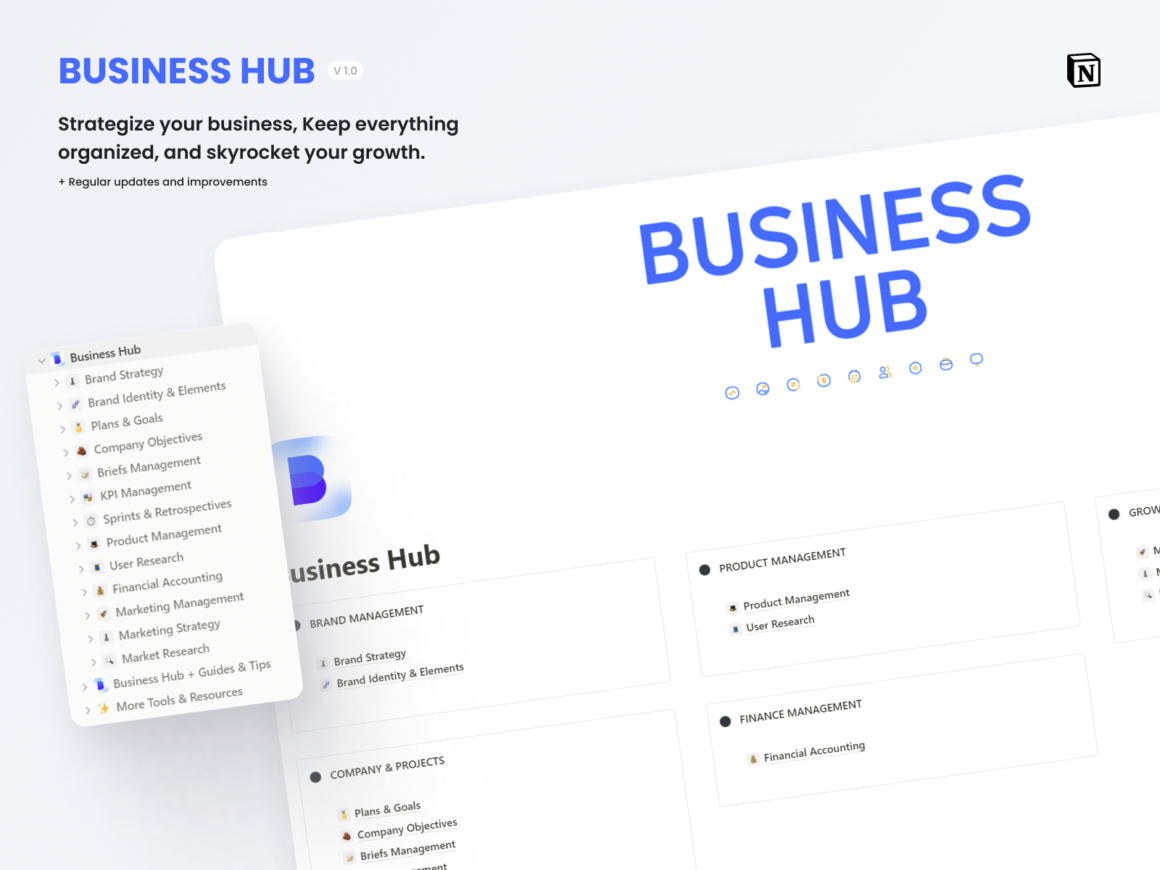 One place for Everything in your Business.
Tired of cobbling together multiple apps to form your Business? Me too. Business Hub lets you capture and organize everything inside of Notion – turning it into an all-in-one workspace.
Business Hub is the most advanced business & startup Notion template that helps you manage every aspect of your SaaS product, Digital product, Startup, and in general your online business.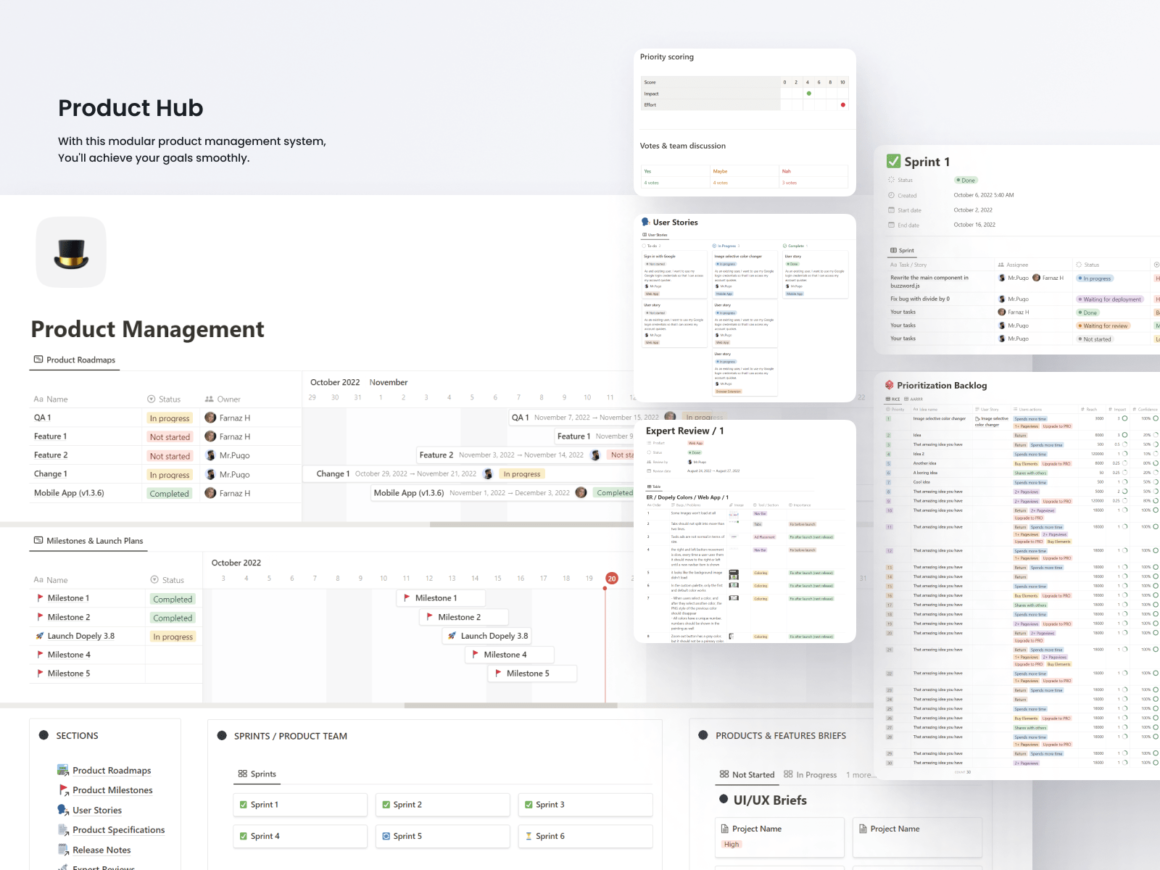 What's Inside:
Brand strategy dashboard
Brand Identity dashboard
Product management dashboard
User research dashboard
Marketing management
Marketing strategy dashboard
Market research dashboard
Plans & Goals dashboard
Company objectives
Briefs management dashboard
KPI management dashboard
Sprints & Retrospective dashboard
Financial accounting dashboard
Tips, guides, and articles to help you get started.
2. Notion Freelancer OS
Manage your entire freelance process in Notion
Notion Freelancer OS is an all-in-one toolkit you need to manage your projects, clients, or finances.
What's included?
Client CRM
Project Management
Task Tracking
Calendar
Kanban Board
Timeline View
Meeting Notes
Invoices
Incomes & Expenses
Subscriptions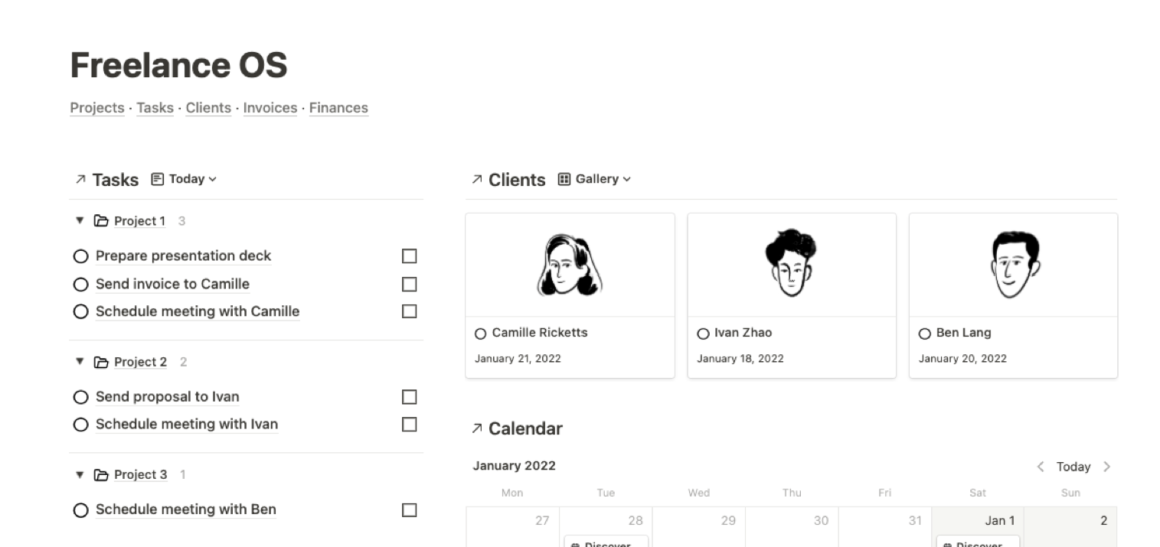 3. Freelancer Client Onboarding Portal
A project dashboard to store/manage all your projects
Save time and customise the template to fit your business – 'reproduce your process' at the click of a button
A more professional client experience which will land you more projects
Increased transparency with task/questions status using the built in communication boards – say bye to messy email threads!
No more arguing over which pieces of feedback are linked to which version of the deliverable (sigh), using the simple deliverables/version tracker
Flag anything that needs to discussed pre-kickoff in the Risk Assessment area
Both you and the client will have access to the 'Project Notes' page
Clean file management in the Resources database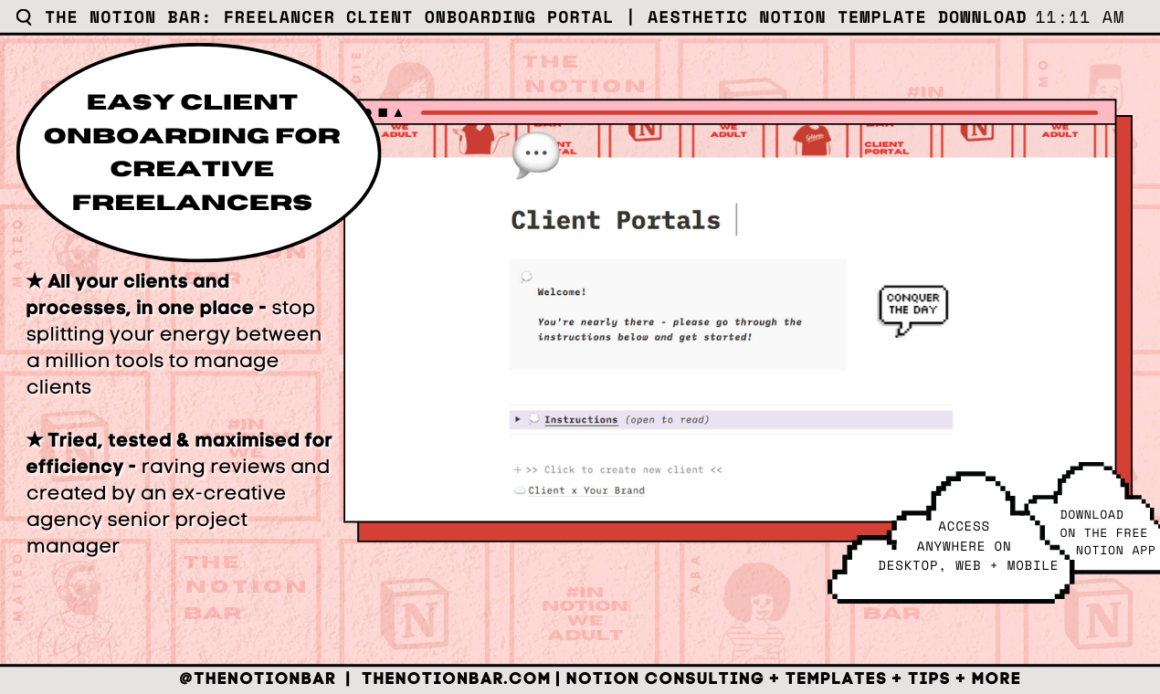 4. Notion Freelancer Pack
It's made for all niches of freelancers, who want to manage their entire freelance business from one place. When you are working on yourself, time and productivity are really important. For you to feel good and use the time in the right direction, you must have a system that helps you move forward not backward. With this pack, you can manage your entire freelance business from one place and feel in control of having the right system.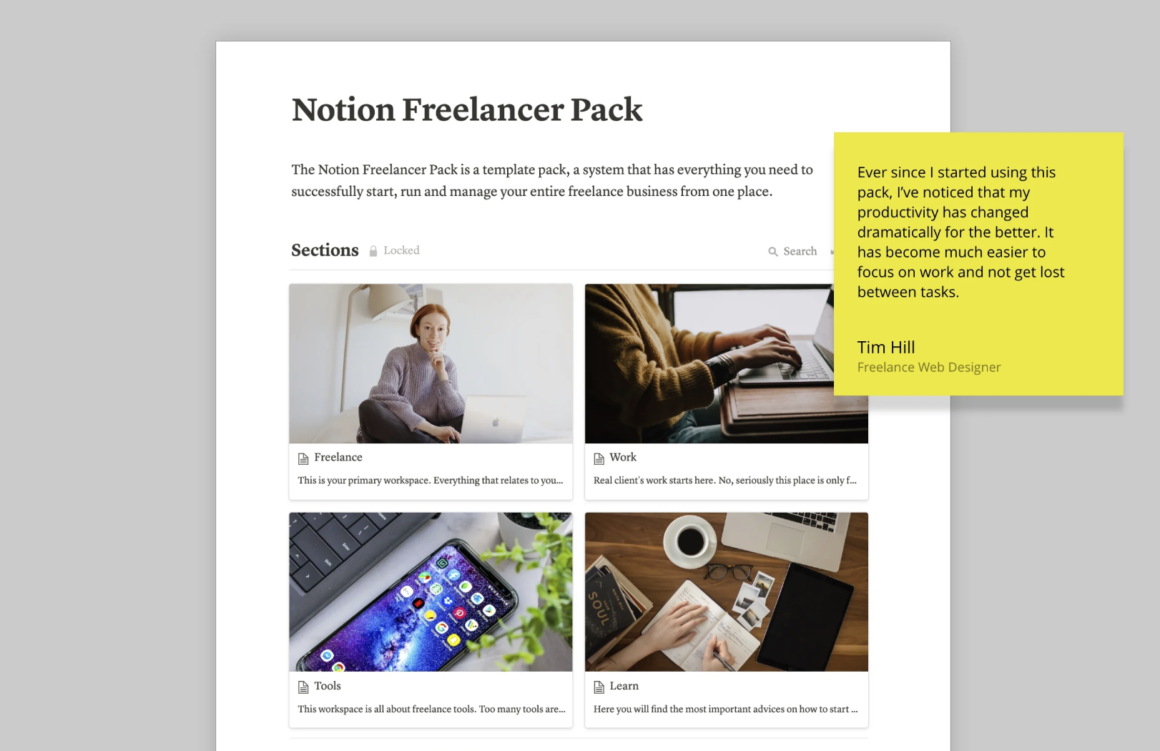 5. Ultimate Freelancer Dashboard
The Freelancer Dashboard is the tool you need to manage your entire business. With over 25 templates, all aspects of your freelance business will be covered.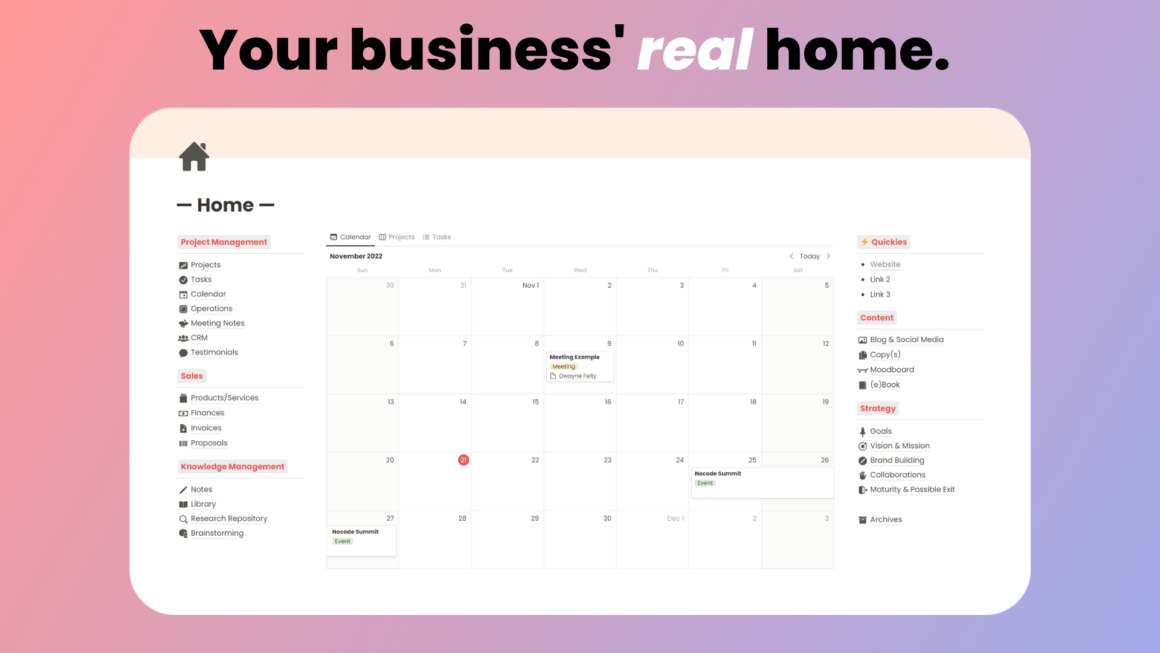 6. Freelance Template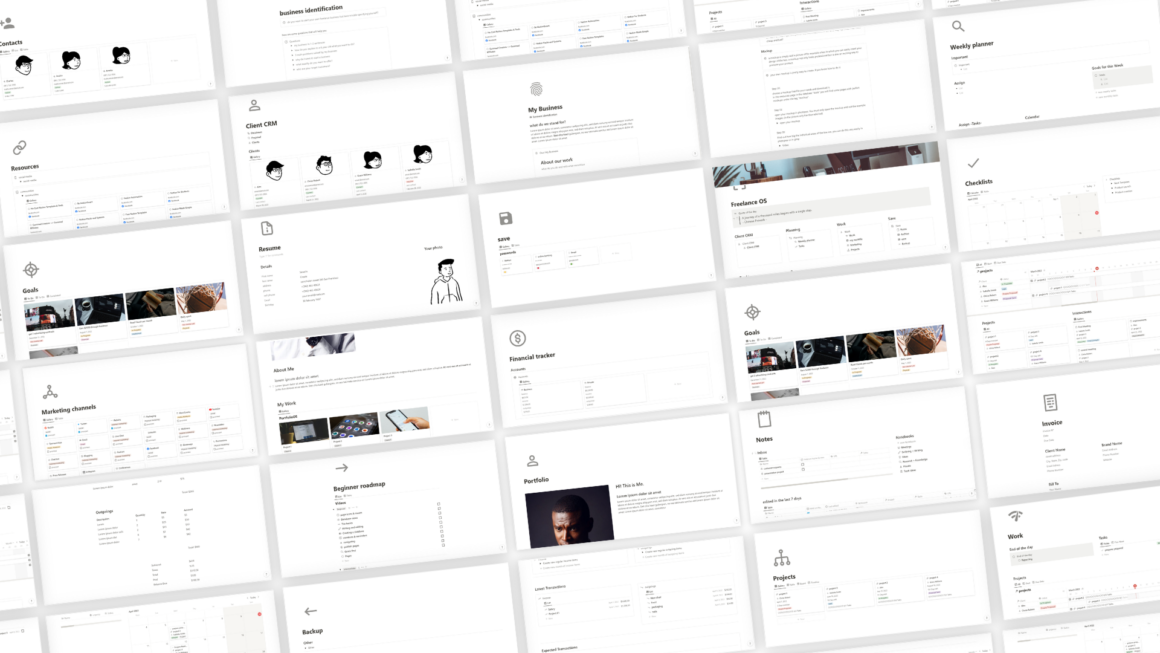 7. Ultimate Project Manager
Managing your projects will give you the clarity to plan out tasks and accomplish even more. Being unorganized and going from one task to another, never really keeping track of what's happening, never leads to the success needed to complete any projects.
Calm and clear your mind
Make prioritizations more objectively
Accomplish all of the the tasks you plan
Let go of continued project stress
Get more done in less time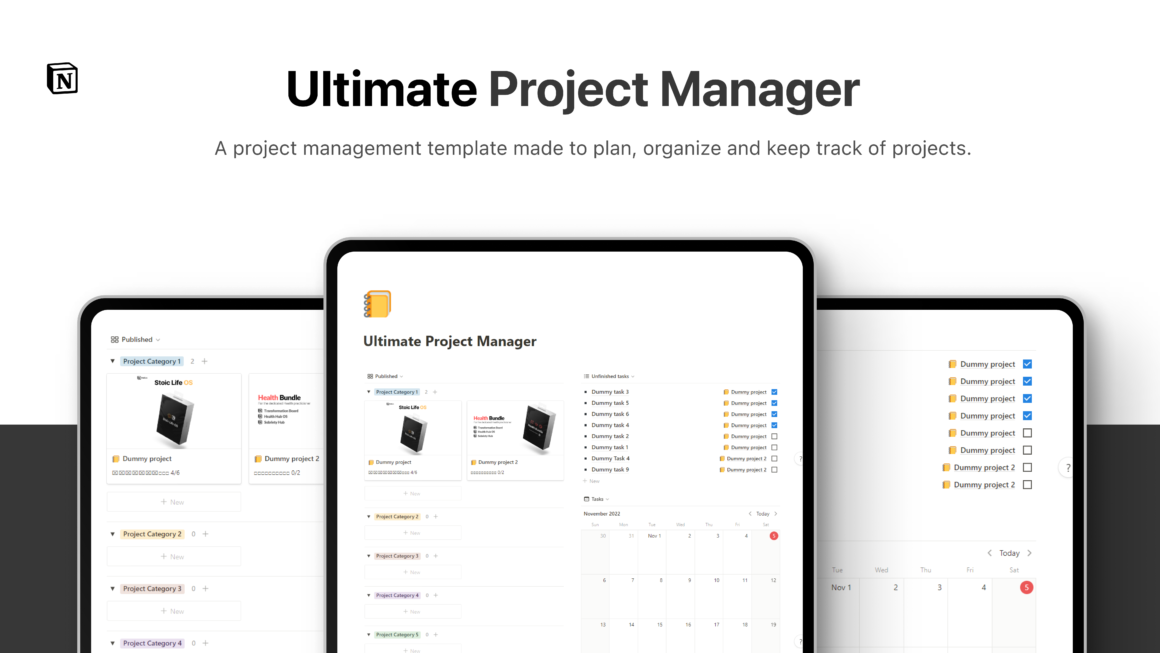 8. Simple Freelancing – Notion Template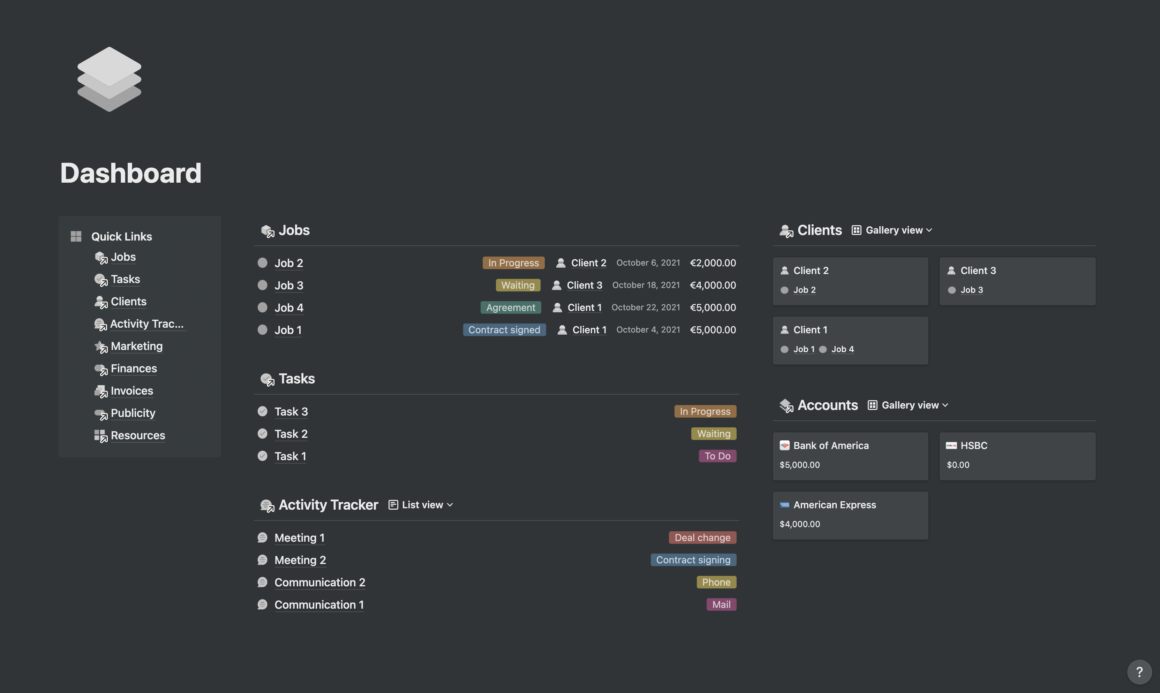 9. Free Freelancer dashboard
10. Project Management Template for Notion
The template helps freelancers and solopreneurs to prioritize tasks, manage different projects, prioritize tasks with an Eisenhower-Matrix and track the time they are working for clients.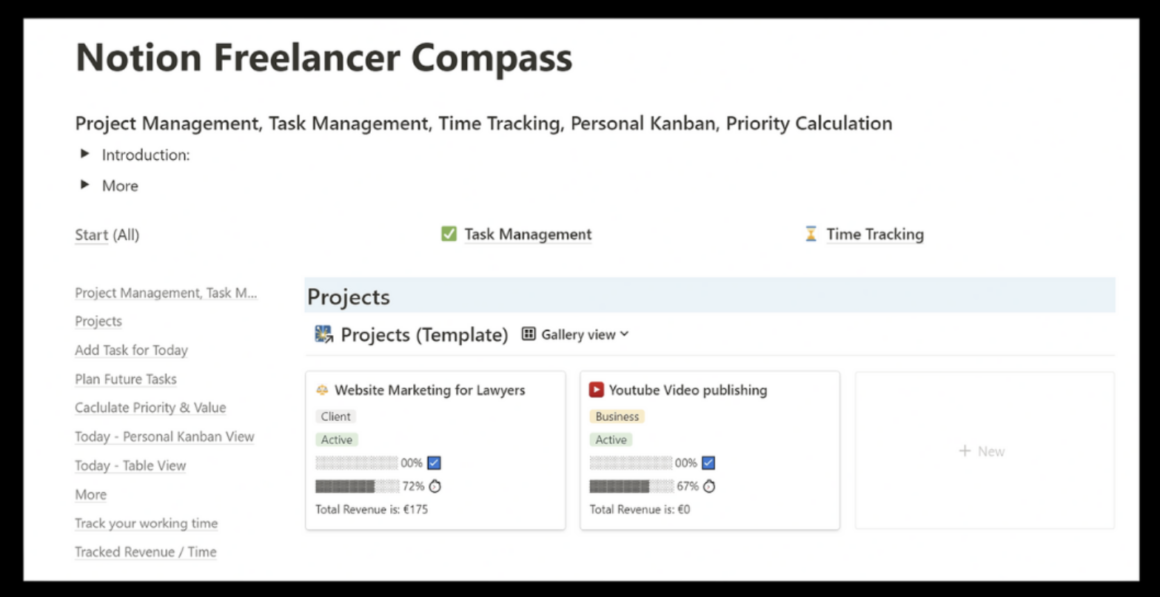 11. Freelancers Notion Template & company dashboard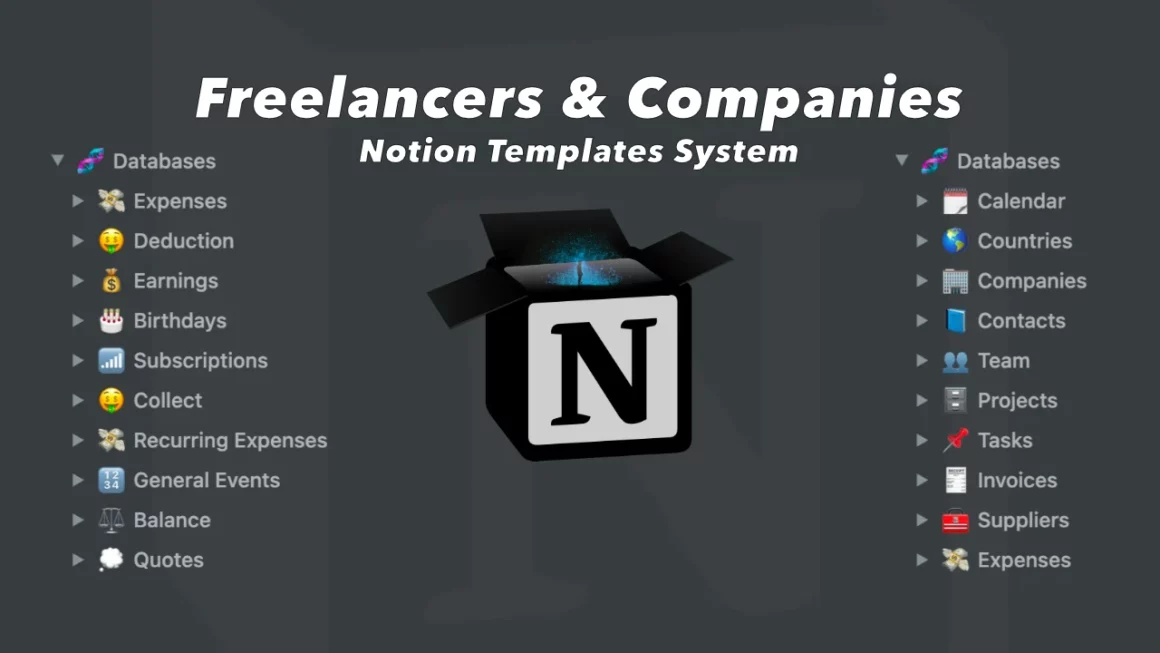 12. Freelancers Dashboard Notion Template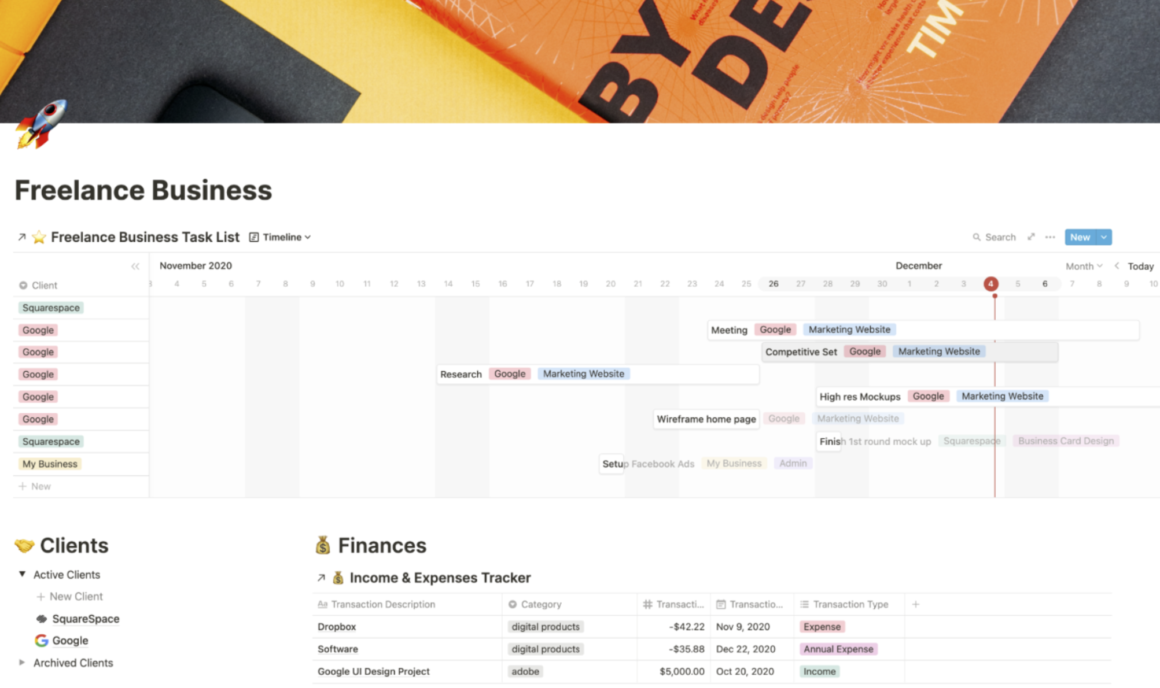 13. Notion Project Manager for Freelancers and Small Businesses