Last Updated on September 4, 2022 by Farnaz
38 Free UI Kits for Web & Mobile App Designers: I found the best free UI kits for websites and mobile apps and gathered them in this post. Here are 38 free UI kits for adobe XD and Figma. In this post, you will definitely find what you are looking for. So let's go see those awesome UI kits.
1. Free UI Kit for Adobe XD
e-Comm is a free UI kit that contains 22 well organized and layered app screen designs, covering all the main user flows. All main UI elements are separated on to one 'Components' artboard, so any element could be directly grabbed from there and be added to your design project. Even though this UI kit was mainly created for online stores, the components by themselves could be used on a variety of apps. There are many UI components such as lists, tags, message bubbles, comments, different button states, to name a few.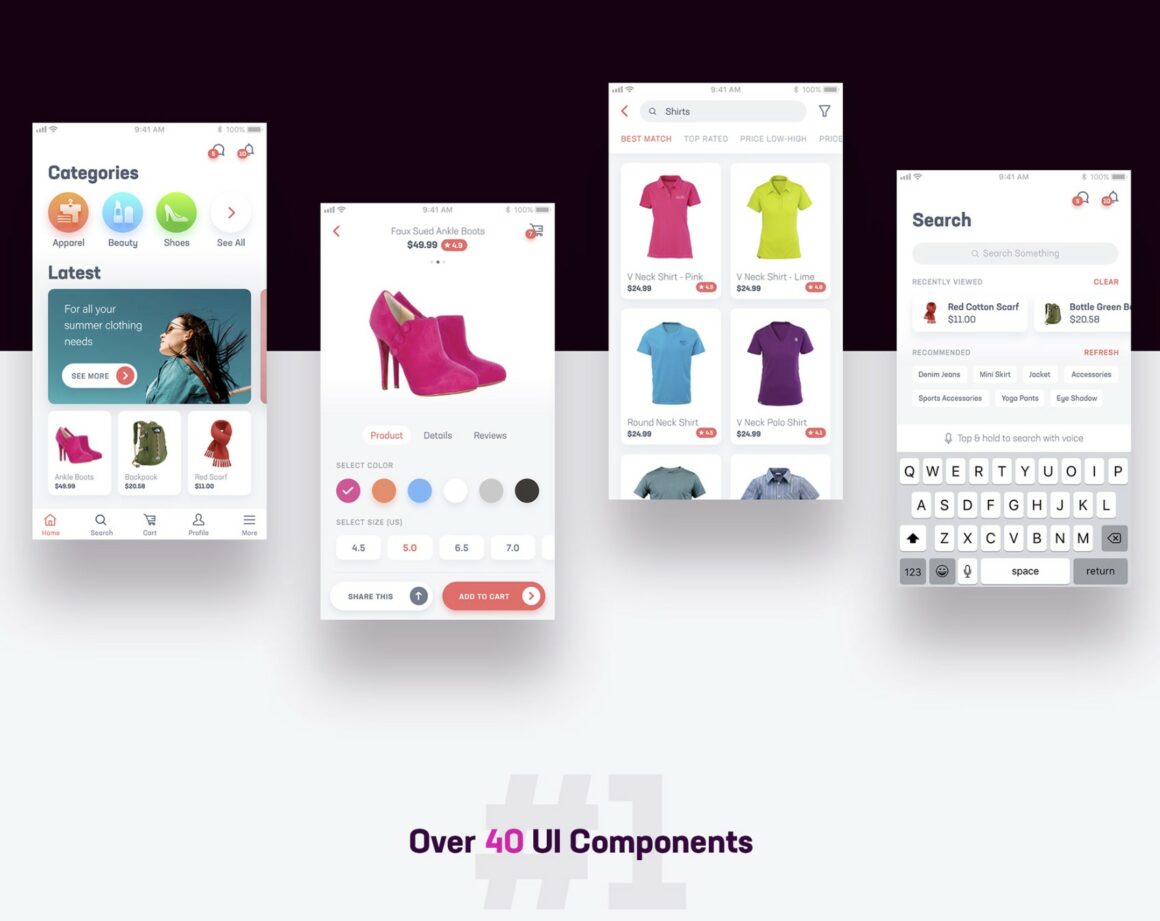 2. Starter UI Kit
AdobeXD is now FREE on the Starter Plan. To celebrate, I've created a little UI Kit to help kick off your mobile app and web design projects. It has many of the basic elements you need to get started with a mobile app design, including list items, user profiles, form fields and more. As a bonus, this file includes a mobile app prototype created in AdobeXD.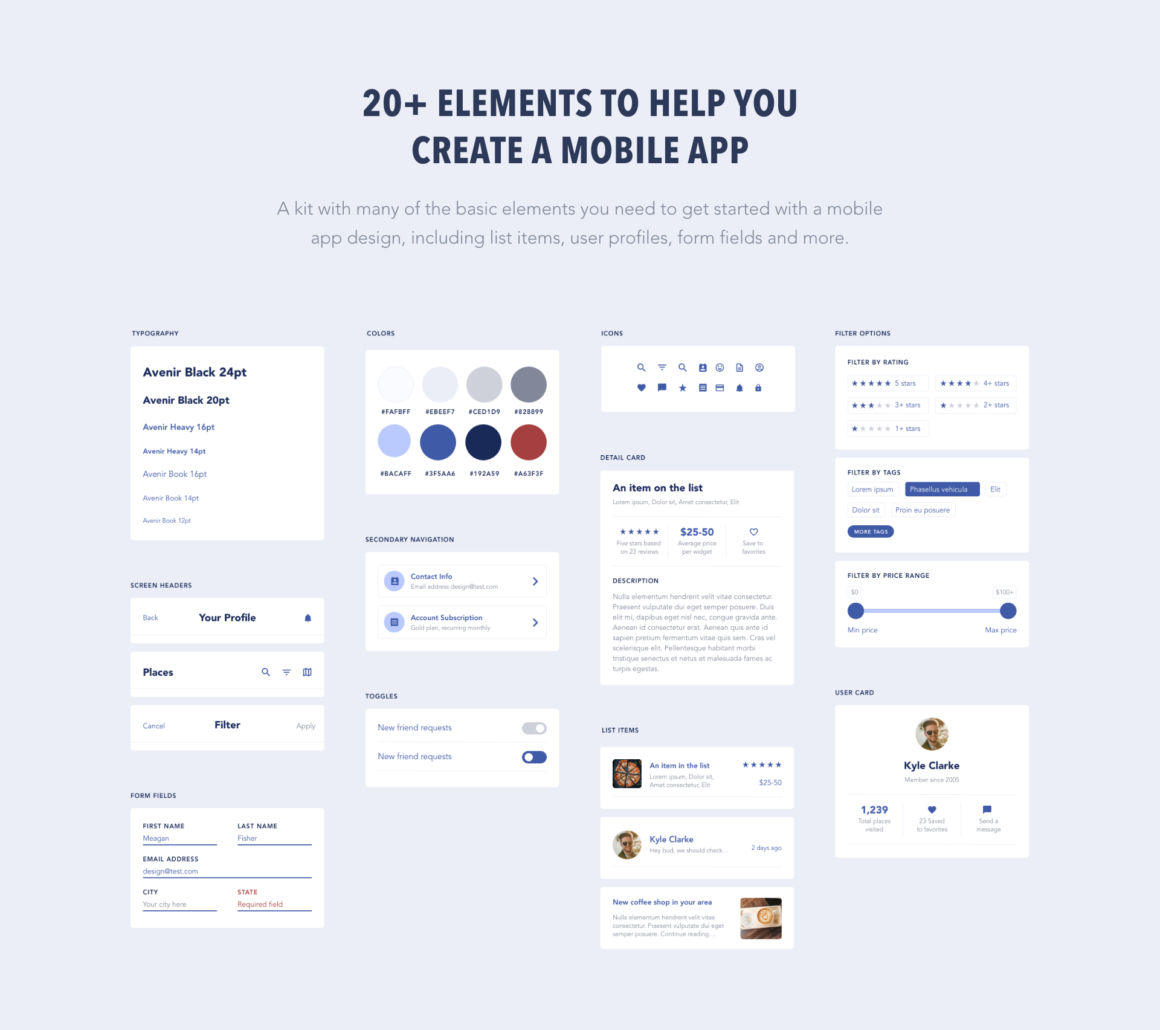 3. Free Music App UI Kit for Adobe XD
The Music App UI Kit is a component-based UI Kit designed exclusively for Adobe XD by Unmesh Gite. If you are struggling with creating great user-interfaces, then this kit will give your designs a great boost. This Kit features fully-customizable components, including UI elements, colours, typography.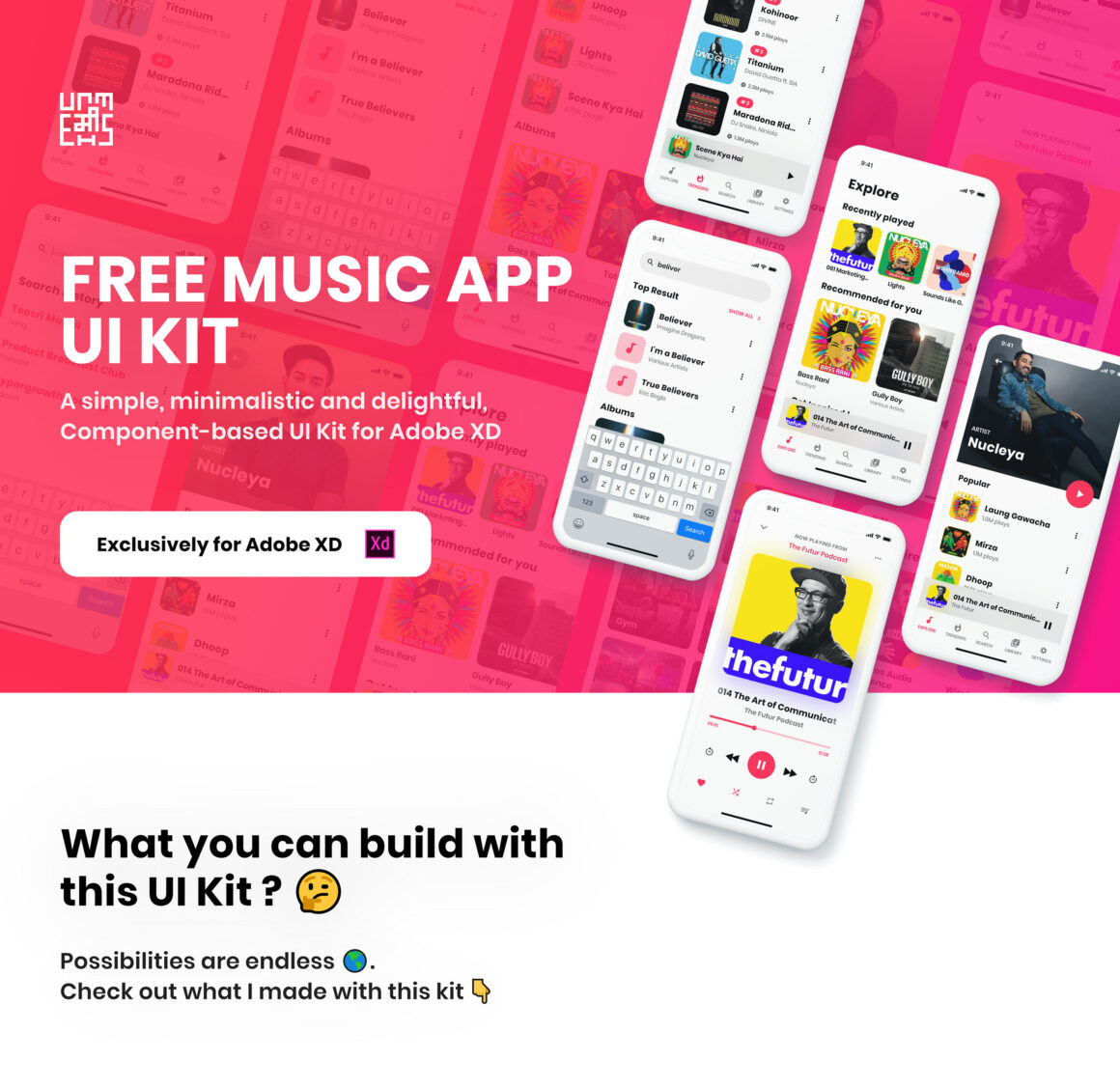 4. Adobe XD Freebie-EDUCATION
A web template designed for educational institutes to use them to develop their own website this freebie is designed in Adobe Photoshop and Adobe Experience Design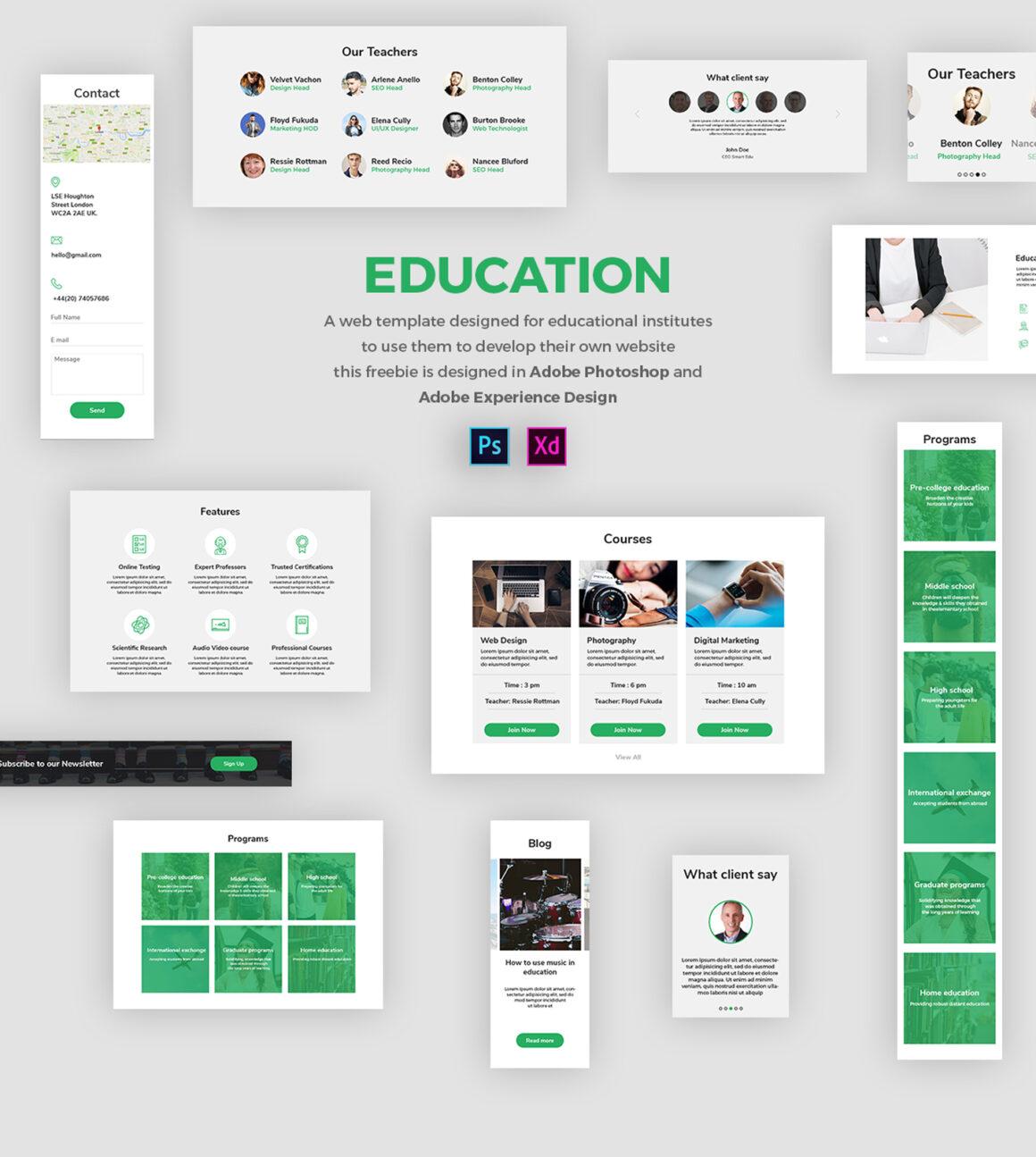 5. Free UI Kit and widgets made with Adobe Xd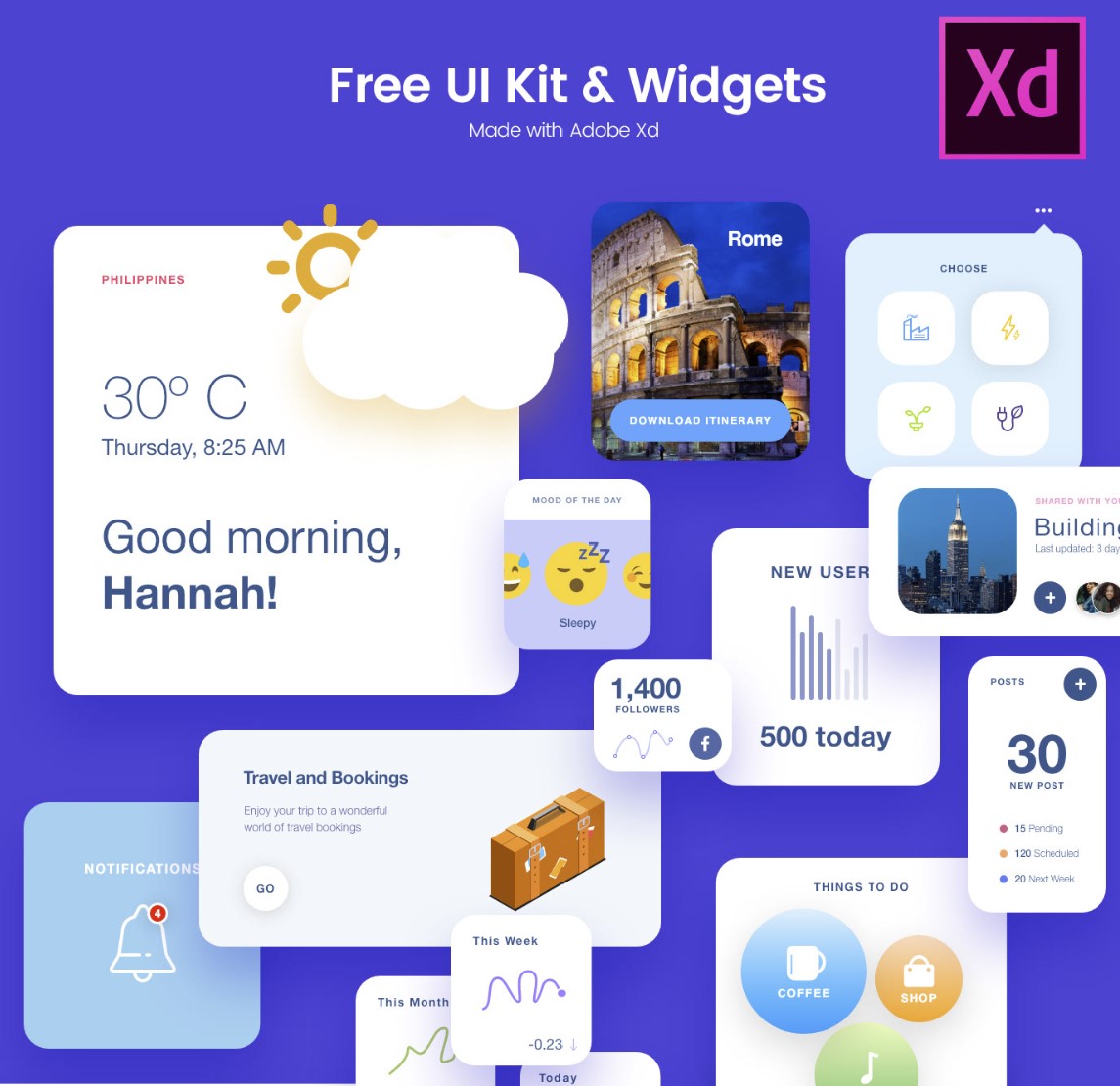 6. Explord – FREE UI Kit for Adobe XD
UI Kit with variety of UI elements. Perfect for building blogging/social media websites, well suited for any other kind of web interfaces.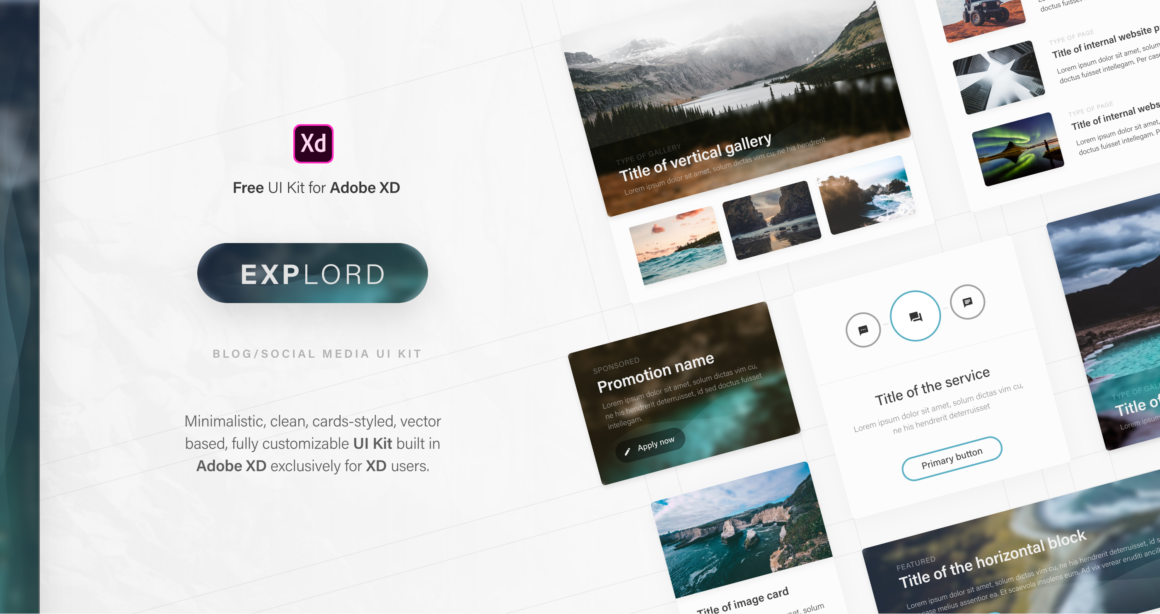 7. Free Shopping Ecommerce UI Kit XD
Free Shopping Ecommerce UI Kit XD is a simple yet modern style UI Kit for eCommerce apps which was made to help you speed up your workflow. It comes with 30+ screens in 6 categories and 60+ contains categories, screens, and components. Each element is fully vector based, with pixel-perfect construction, well organized in layers, and made fully flexible so that it can be adapted to any projects.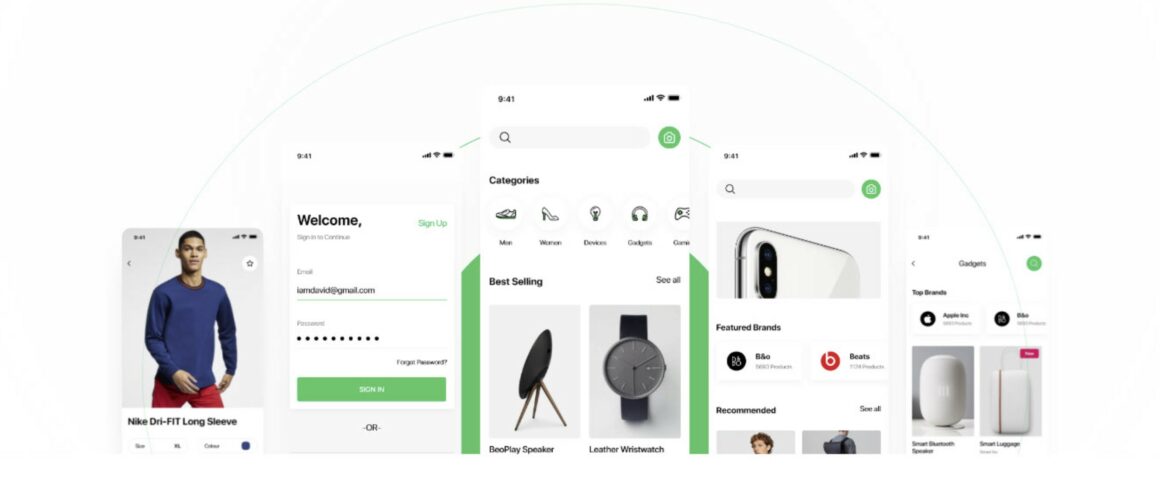 8. Free UI Kit – XD & Sketch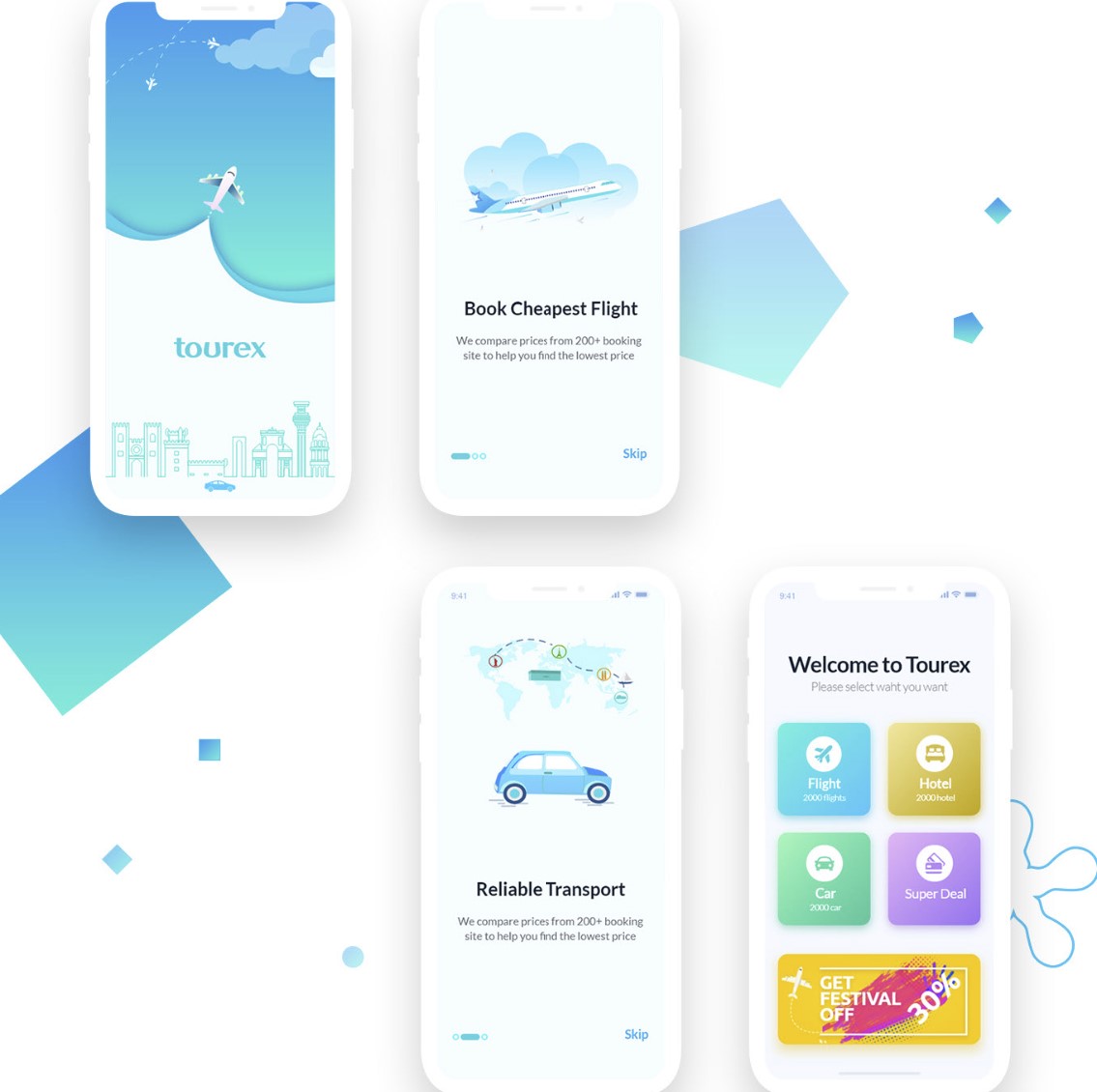 9. Payment Wallet App UI Kit
CreativeAlive's Payment Wallet App UI Kit is the perfect fit for your next payment wallet app UI Design, it contains ready to use components, Typography, Design System and customizable Color Palette. With 20+ Unique Layouts we covered almost every aspect of a Payment App would require. At Adobe XD version you will find set of icons are ready and marked for export. Other feature including Open Source Vector illustrations, free iOS Native Fonts, Scalable Material Icons, End to end full fledged application design are placed beautifully.
10. UI Kit for Adobe XD
Pawtastic is a whimsical e-commerce UI kit and web app prototype that's dead simple to customize. The kit combines a fun and informative marketing one pager, a multi-step booking process, and a beautiful dashboard. It has every form element a designer could want, along with all the key UI elements featured in web apps today, such as: account settings, image grids, pull quotes, profile cards, tiered navigations, and more. Using Adobe XD's powerful symbols, character styles, and Repeating Grids feature, this kit will be a great springboard for your next project. This UI kit is free to use for both personal and commercial projects.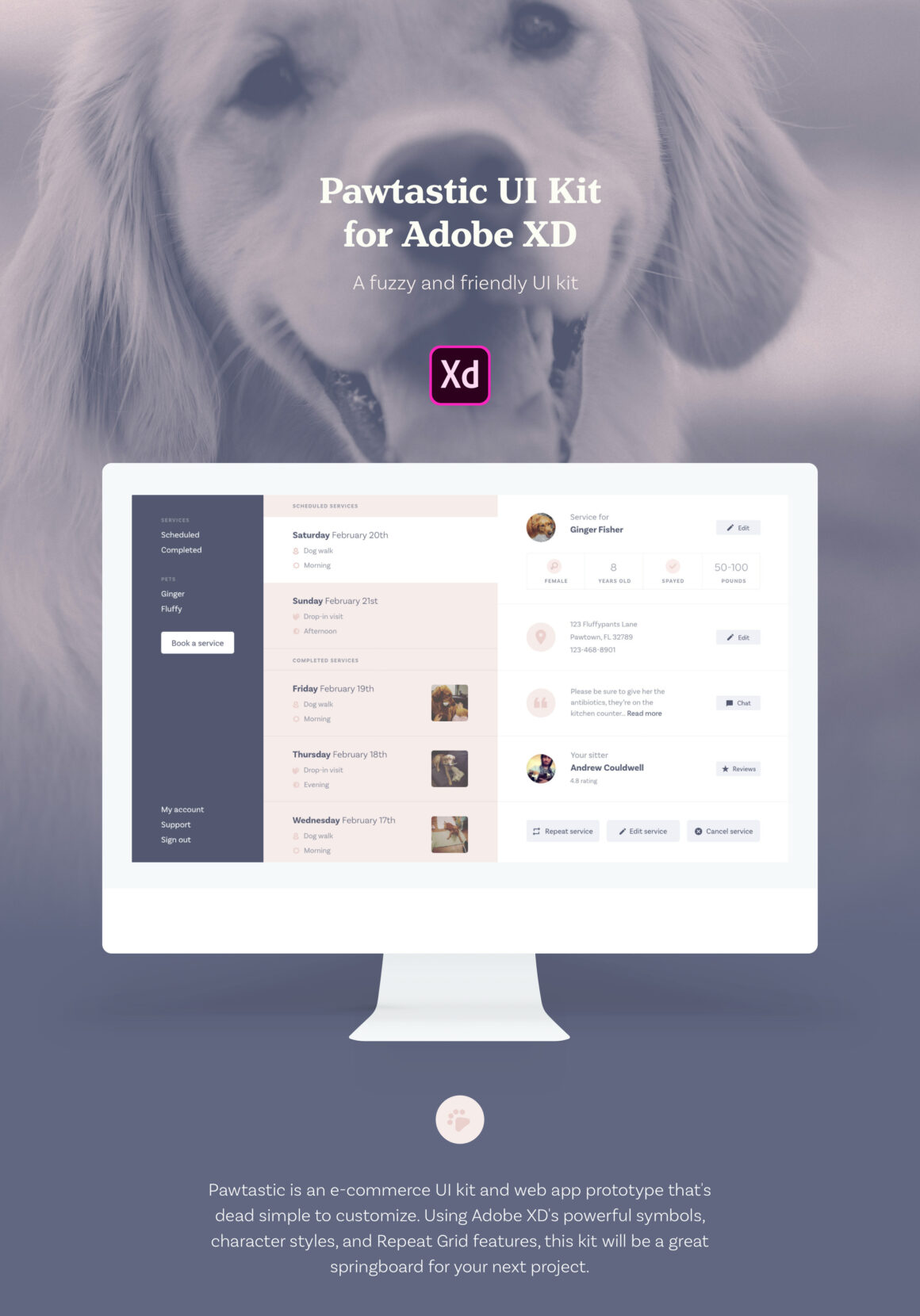 11. Checkout Free UI KIT – For Adobe XD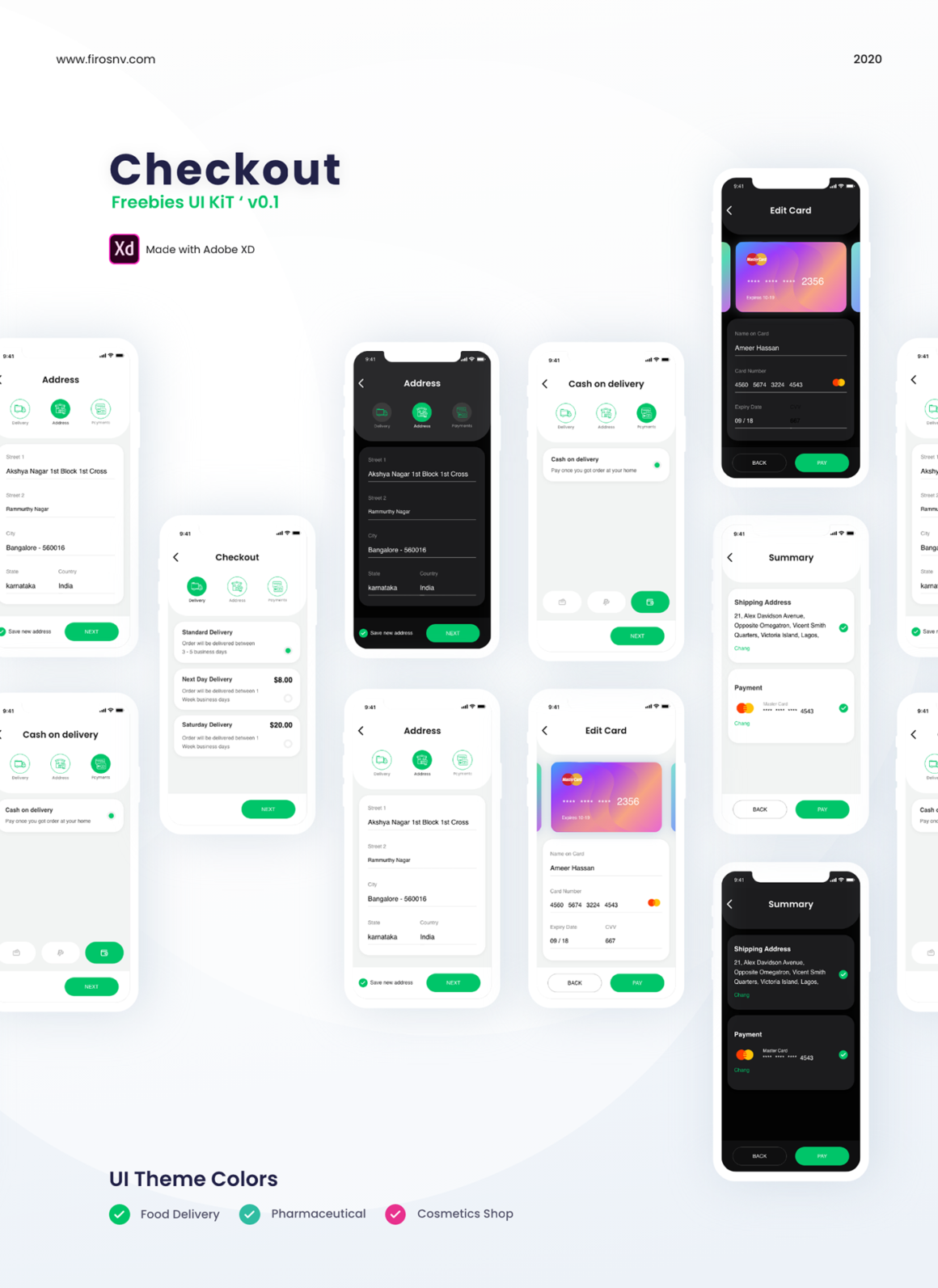 12. Smart home app XD template & animation
A free smart home app and template created in Adobe XD. This template includes animations of thermostat adjustment and of controlling lights via the mobile.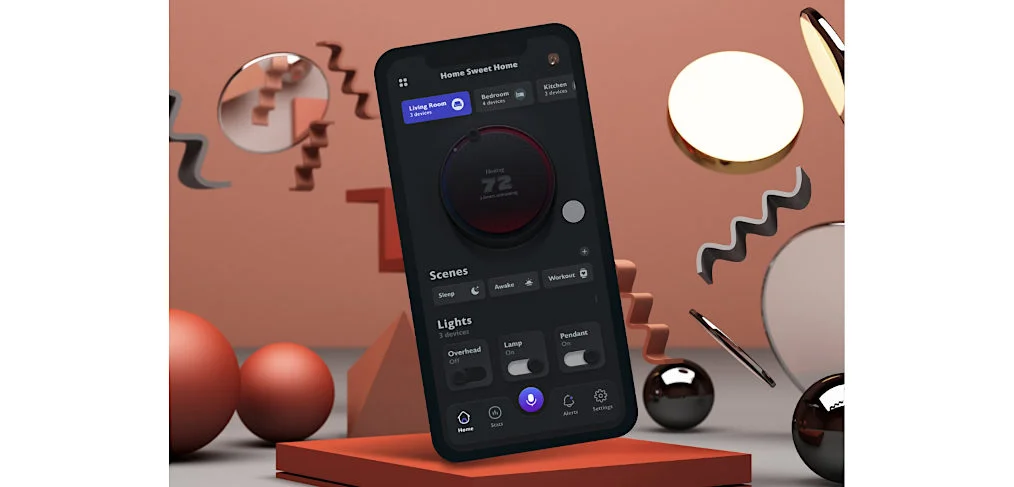 14. Interior design app template for XD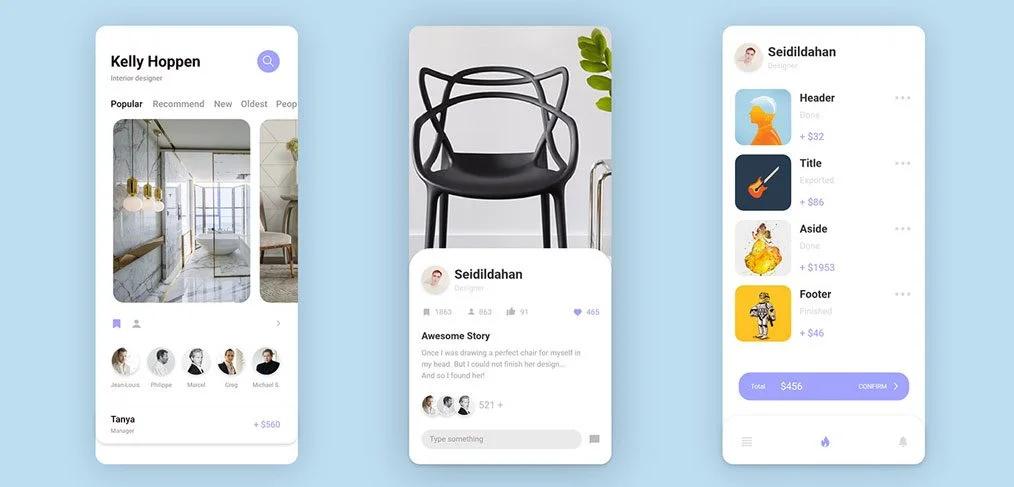 15. Ebook store XD app concept
This is a free concept for an ebook store designed in Adobe XD. Book lovers will find this app super useful… The concept has screens for viewing e-books by category, viewing e-book details, and purchasing e-books.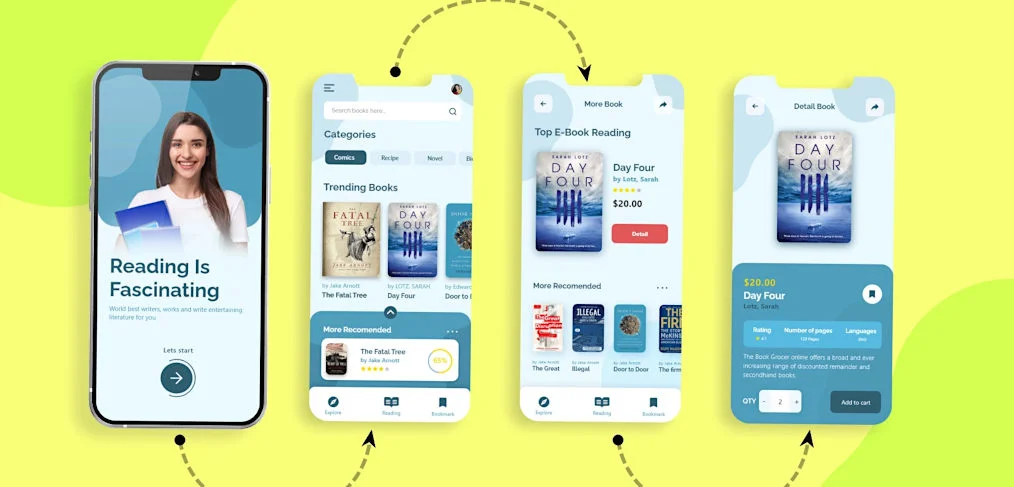 16. Charity app template for XD
In times of global emergencies, such as a pandemic, people often need help in the form of free food and medicines.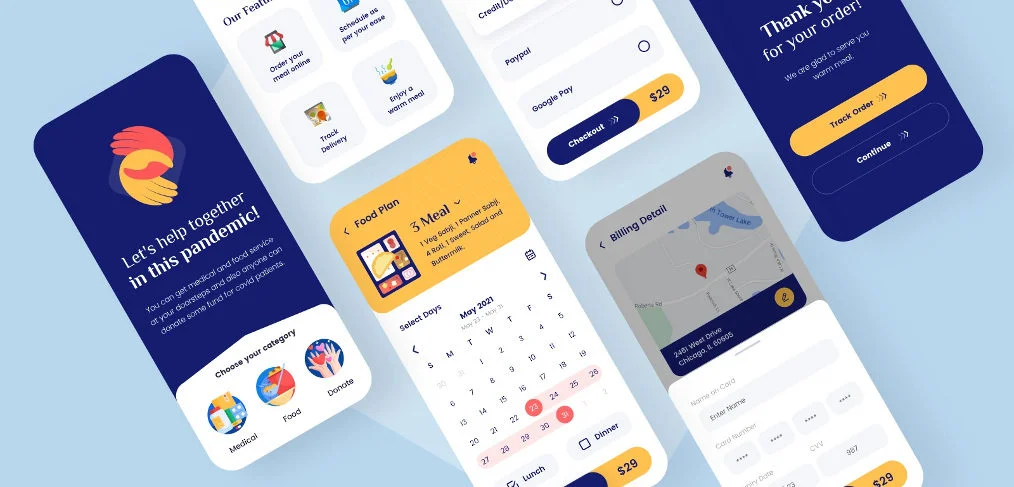 17. Adobe XD Messenger template
This is a free template for a Messenger app designed in Adobe XD, very very close to the original one.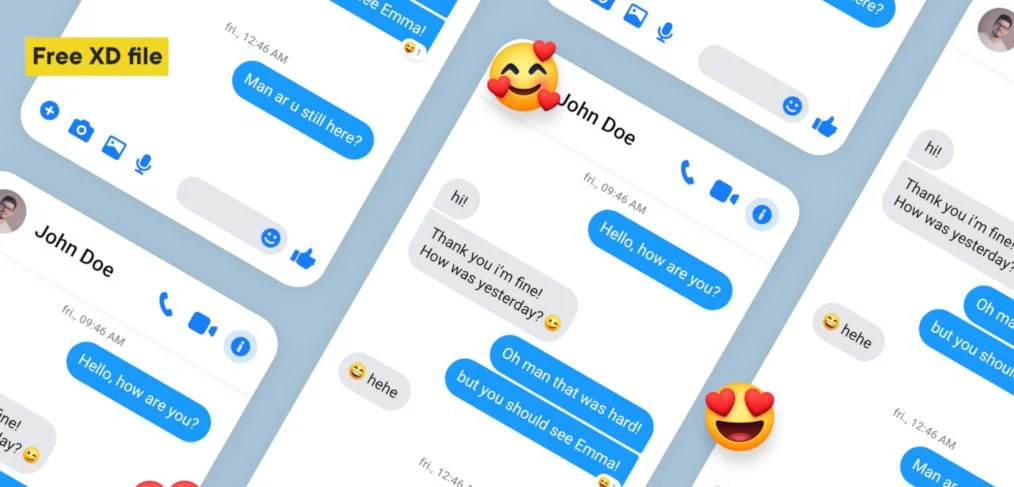 18. Adobe XD photography app template
It's a free XD template for a photography app. It uses a dark theme that really allows the photographs to stand out. There is also a facility for seeing the number of likes and views you get for your uploaded pictures.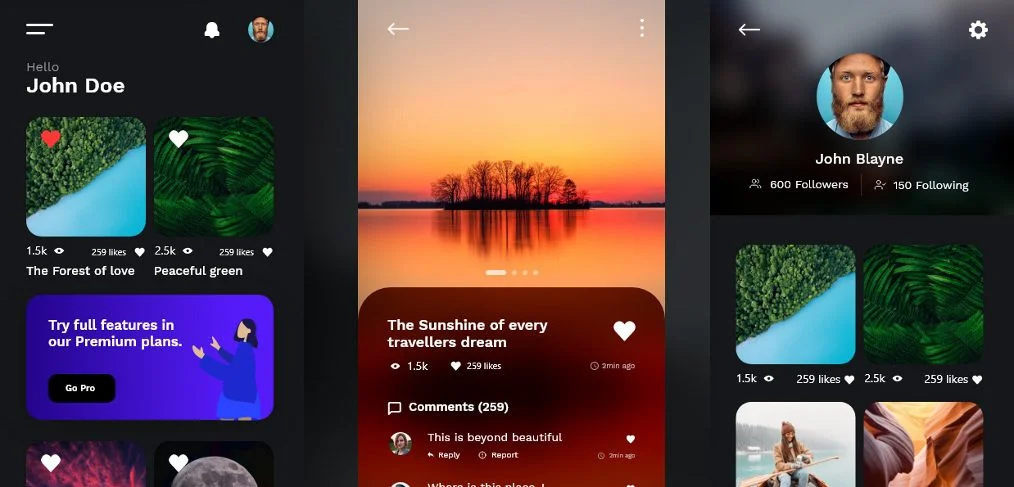 19. Delivery app XD mobile concept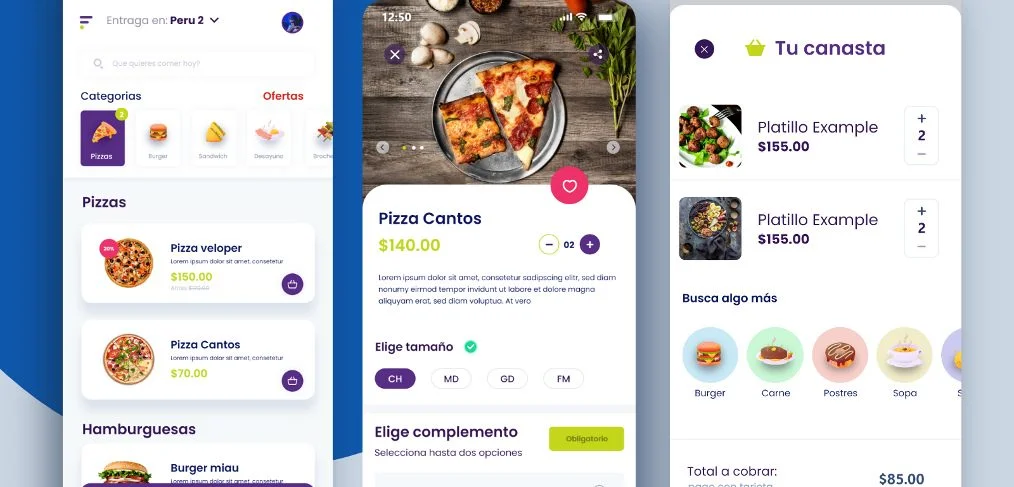 20. XD football free mobile app template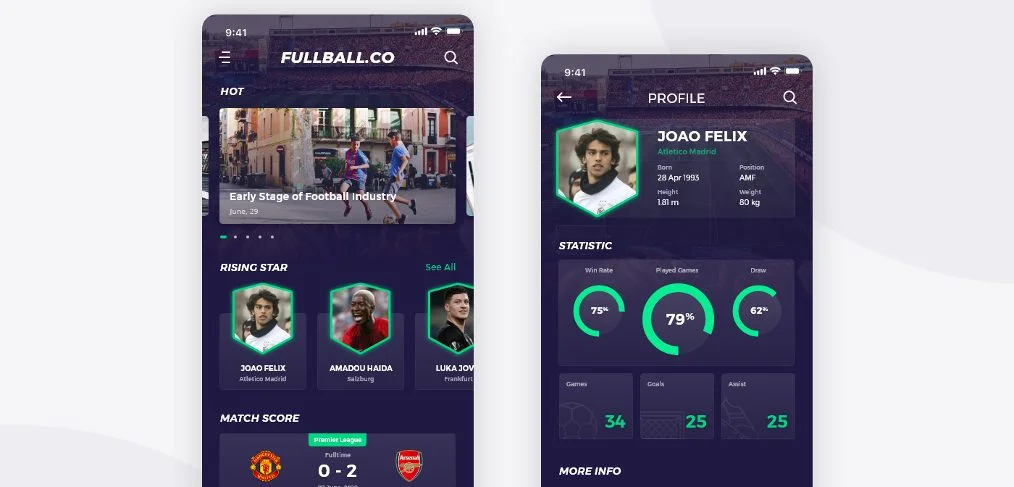 21. Profile dashboard free XD UI kit
A free and fully customizable UI Kit for a profile dashboard, designed in Adobe XD.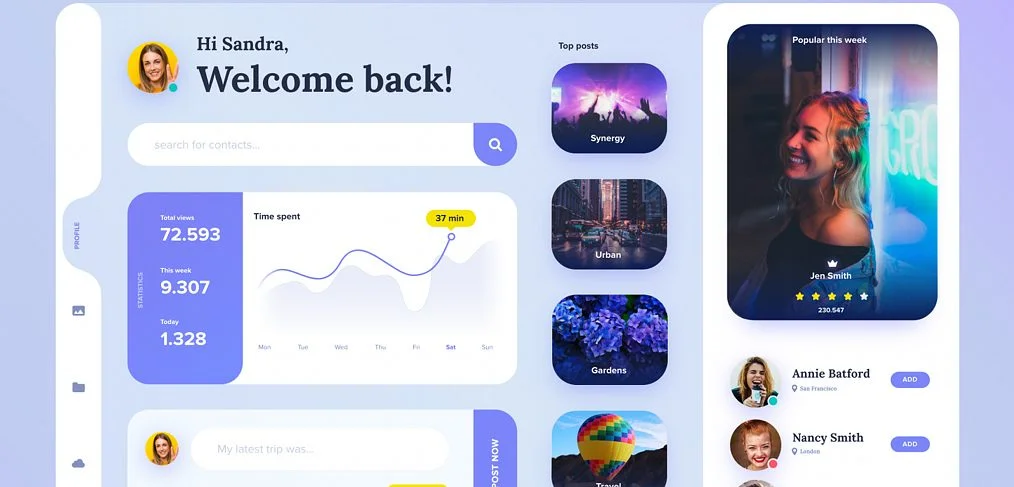 22. Ecommerce Dashboard UI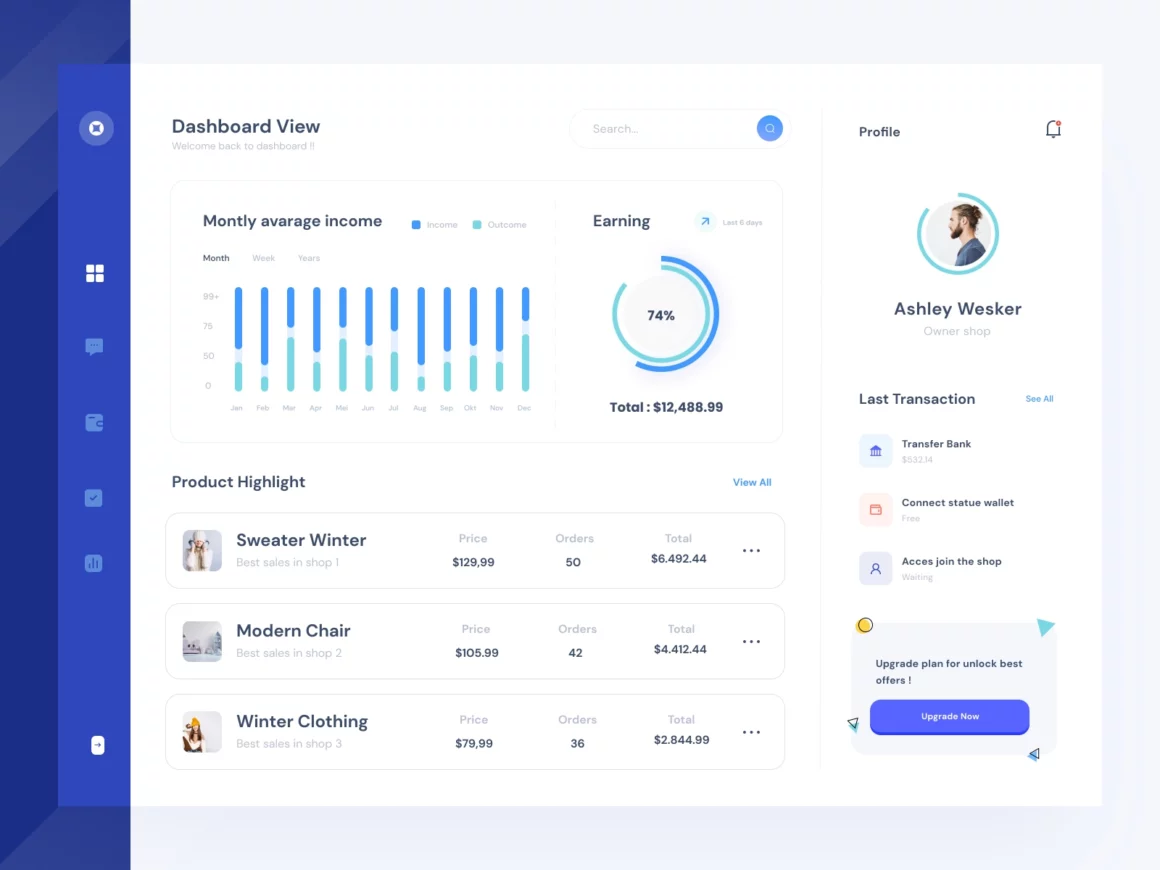 23. Fitness App UI Kit Freebie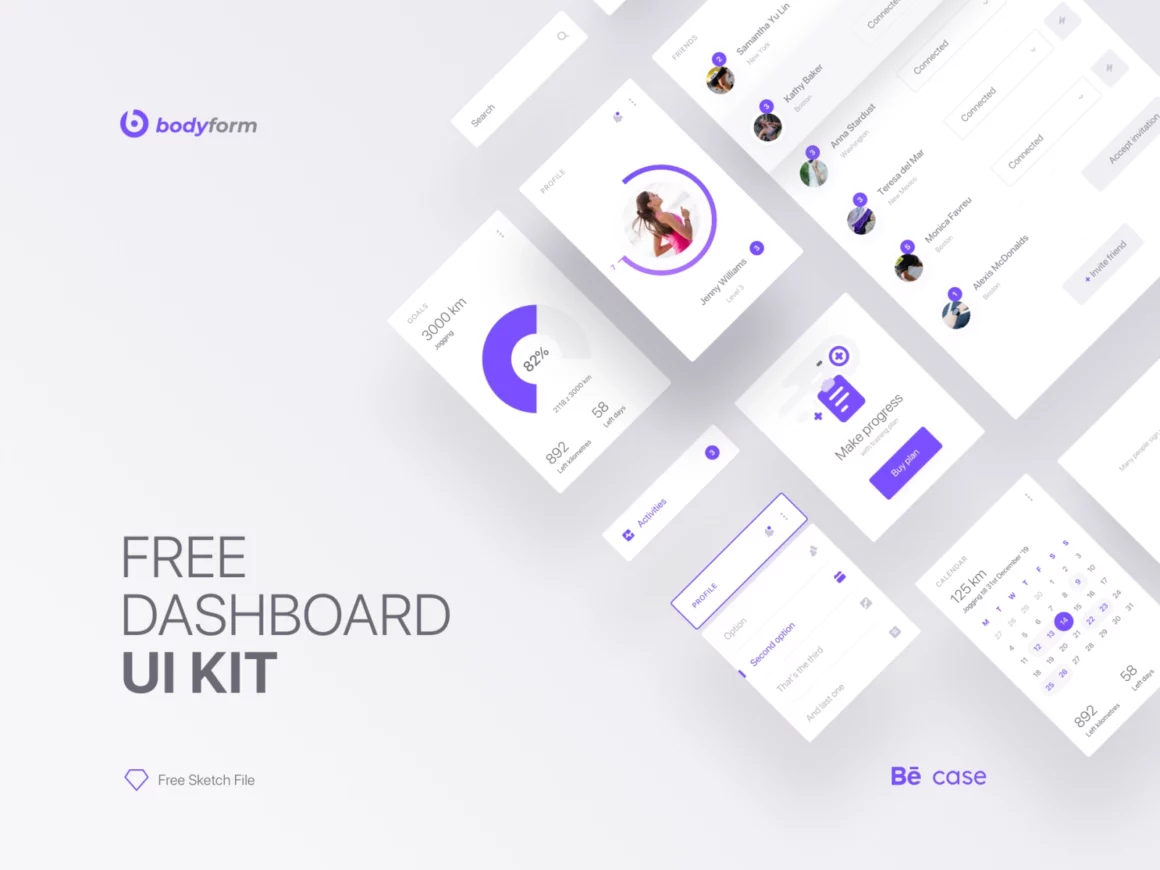 24. FREE iOS UI Kit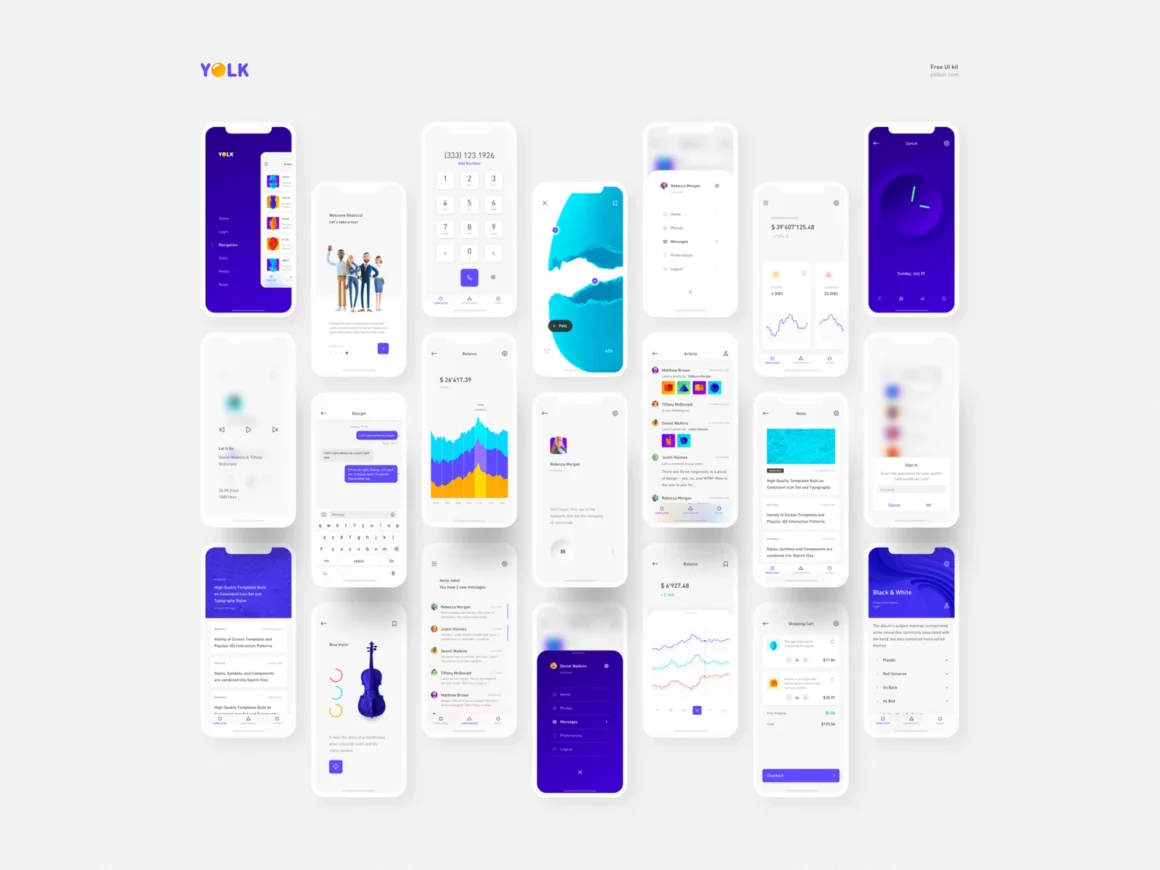 25. Health App UI Kit – Freebie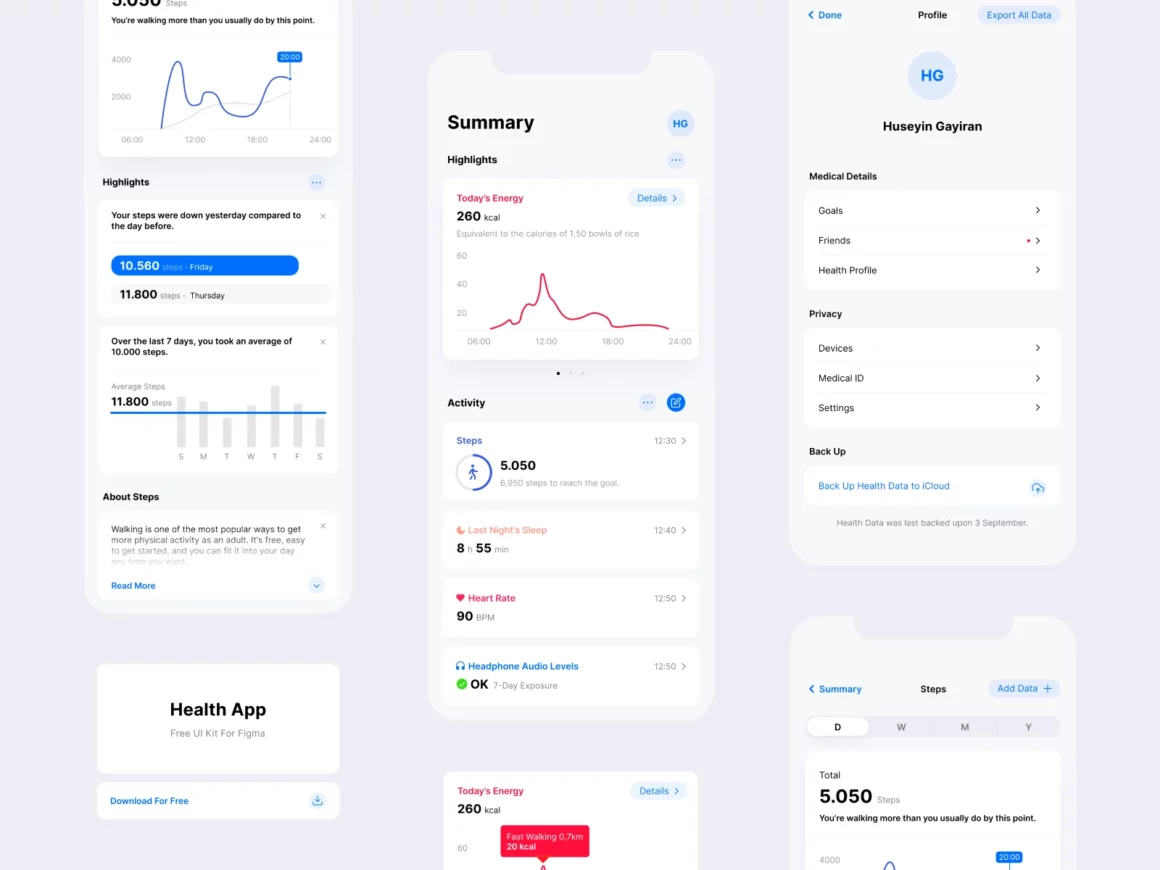 26. Time Tracker UI Kit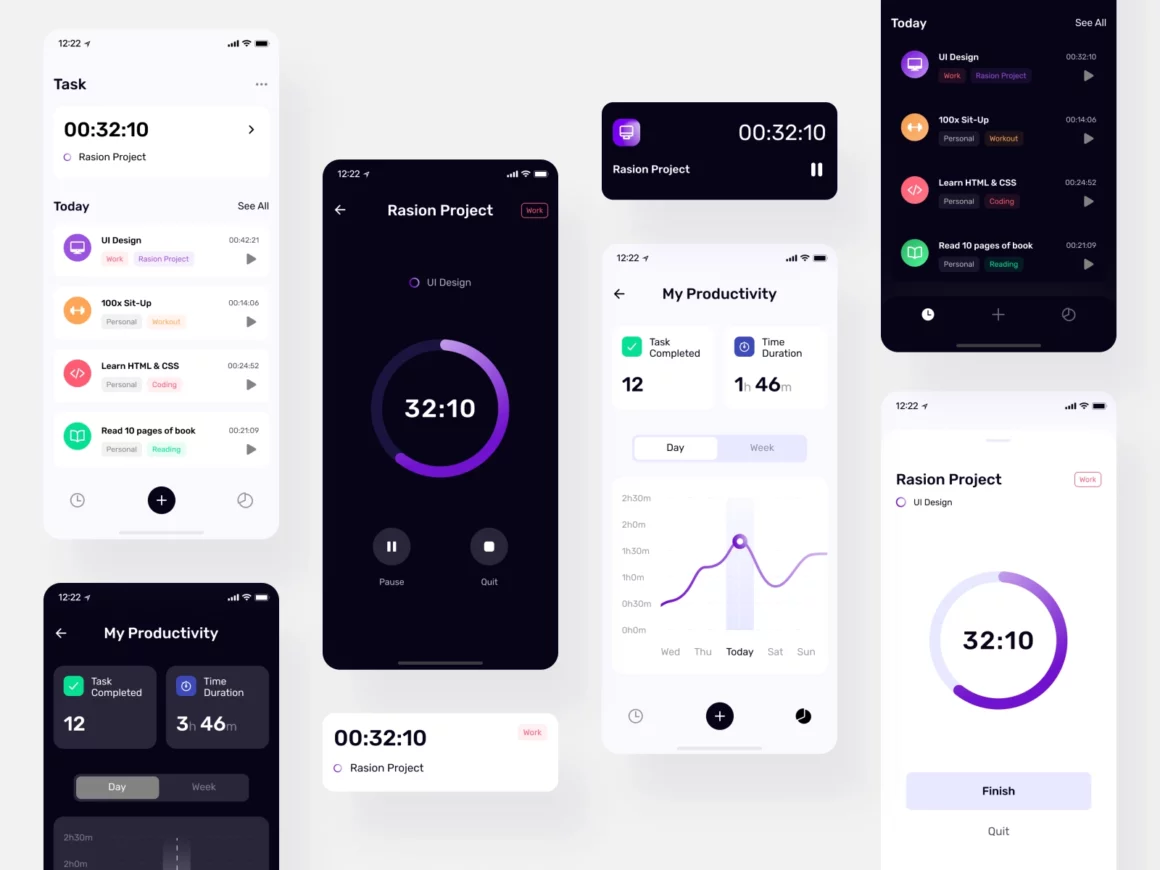 27. Freebies – Music Player App UI KIT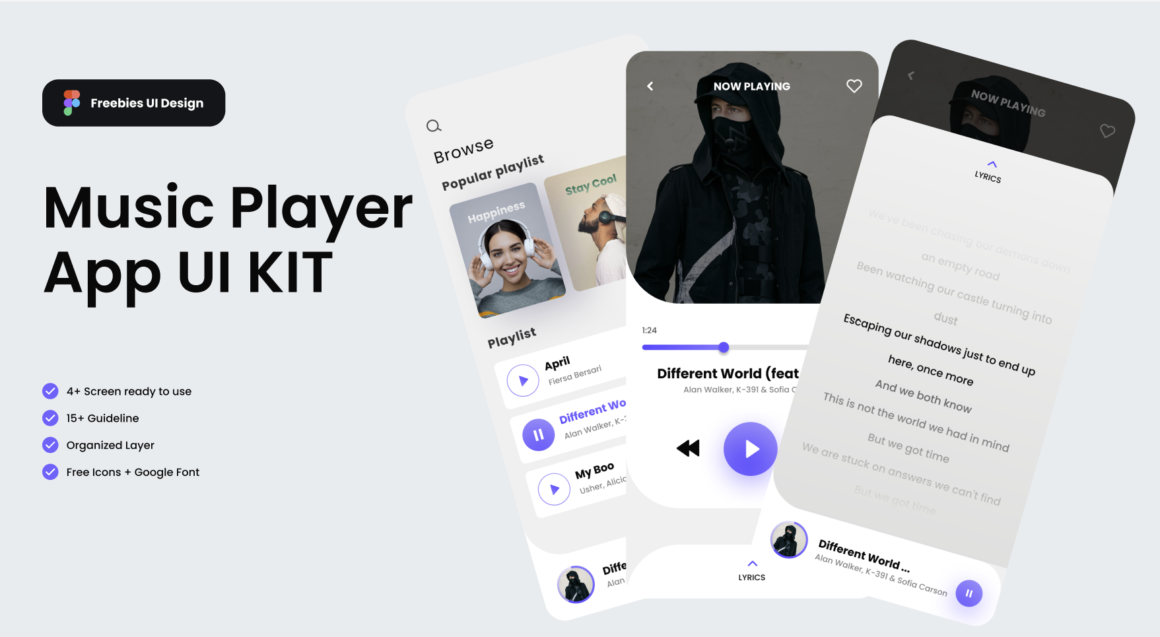 28. Dashboard – Free UI Kit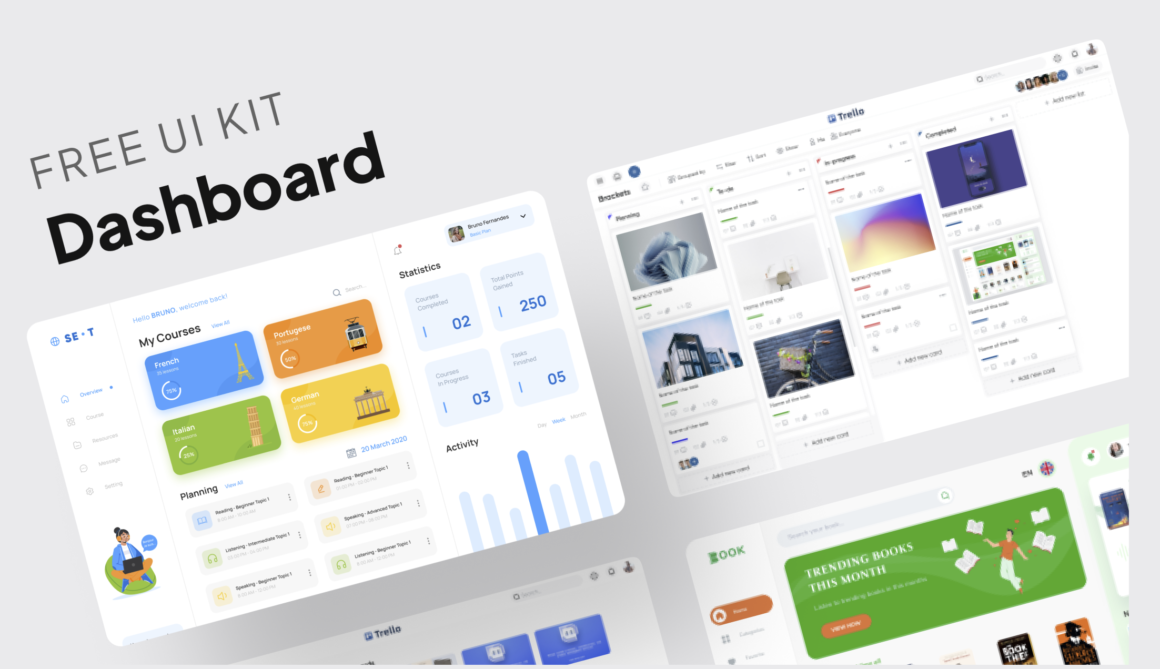 29. Free Fitness App Ui Kit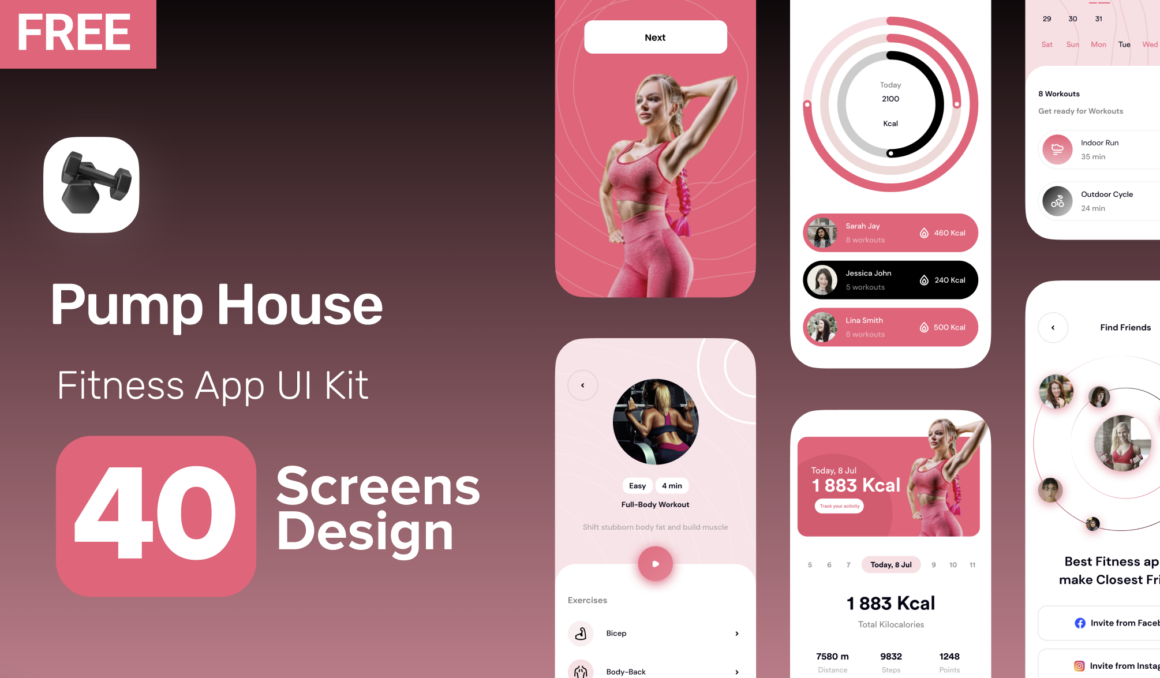 30. Social App – Free UI Kit
31. Free Finance Banking UI Kit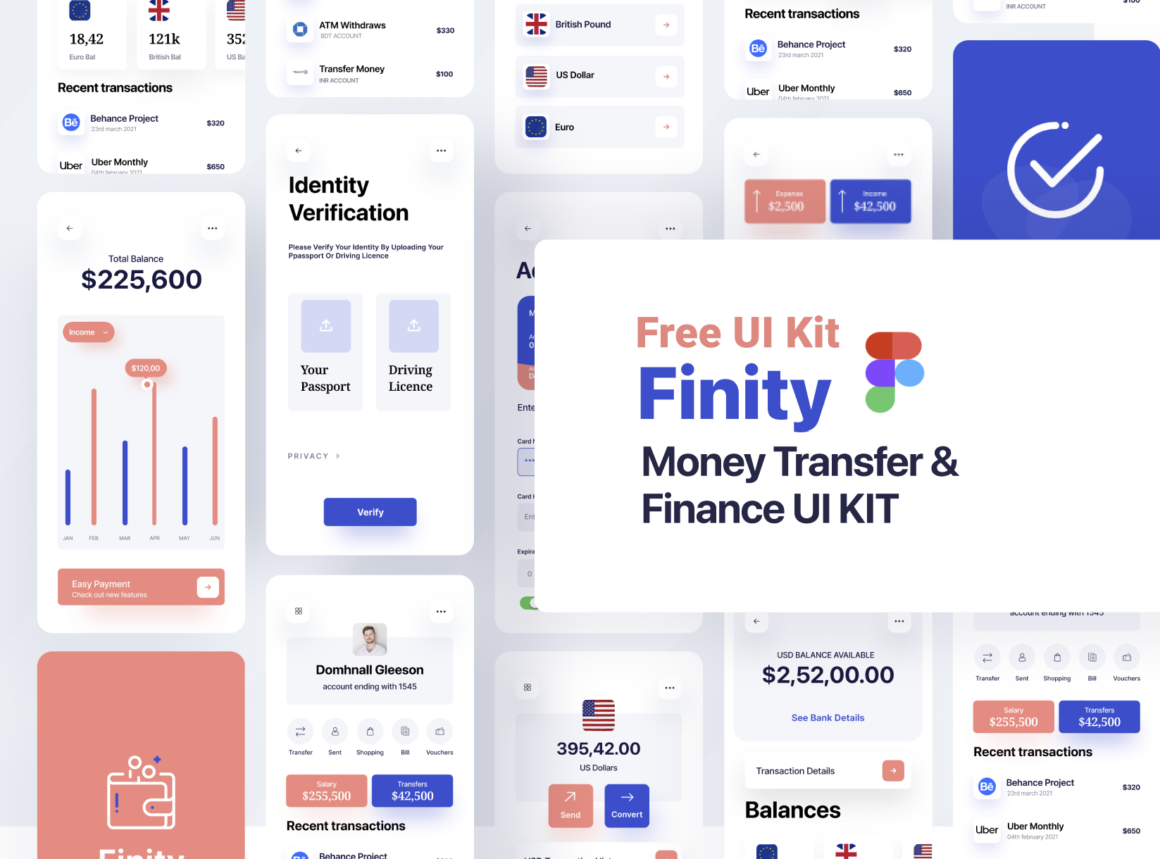 32. Freebie UI Kit Game information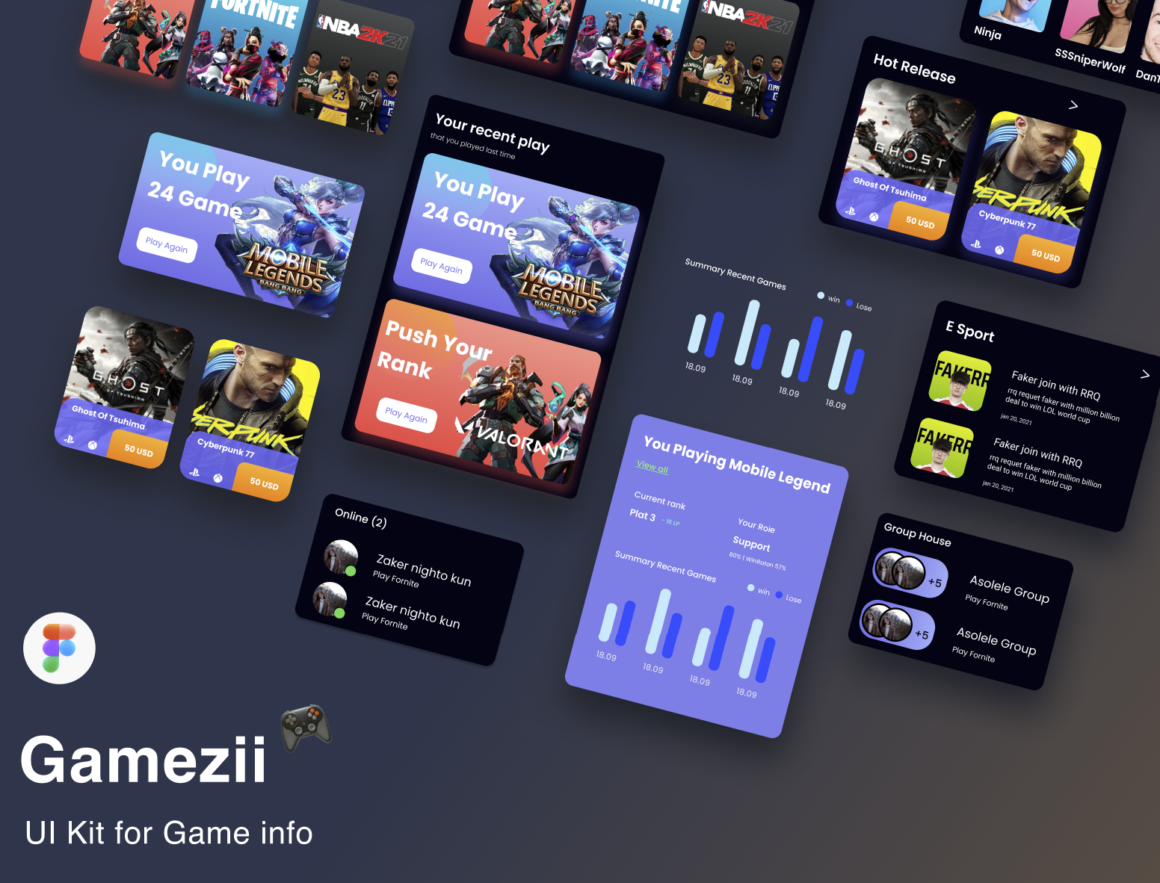 33. Free Dashboard UI Kit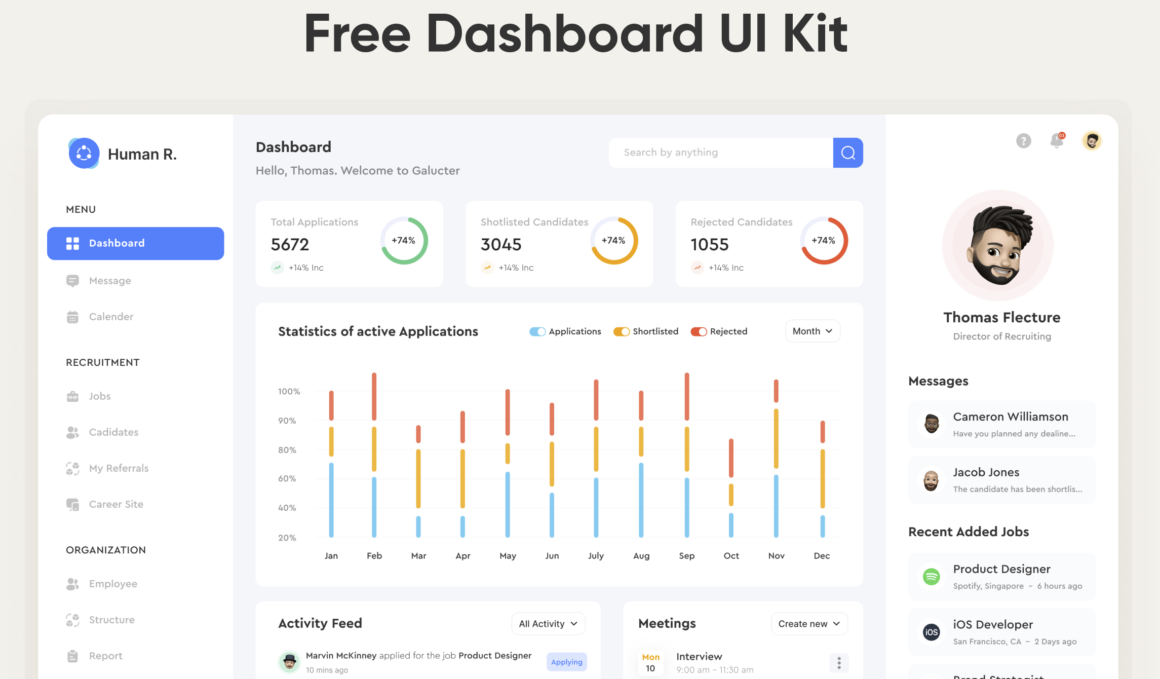 1. Food Delivery mobile UI kit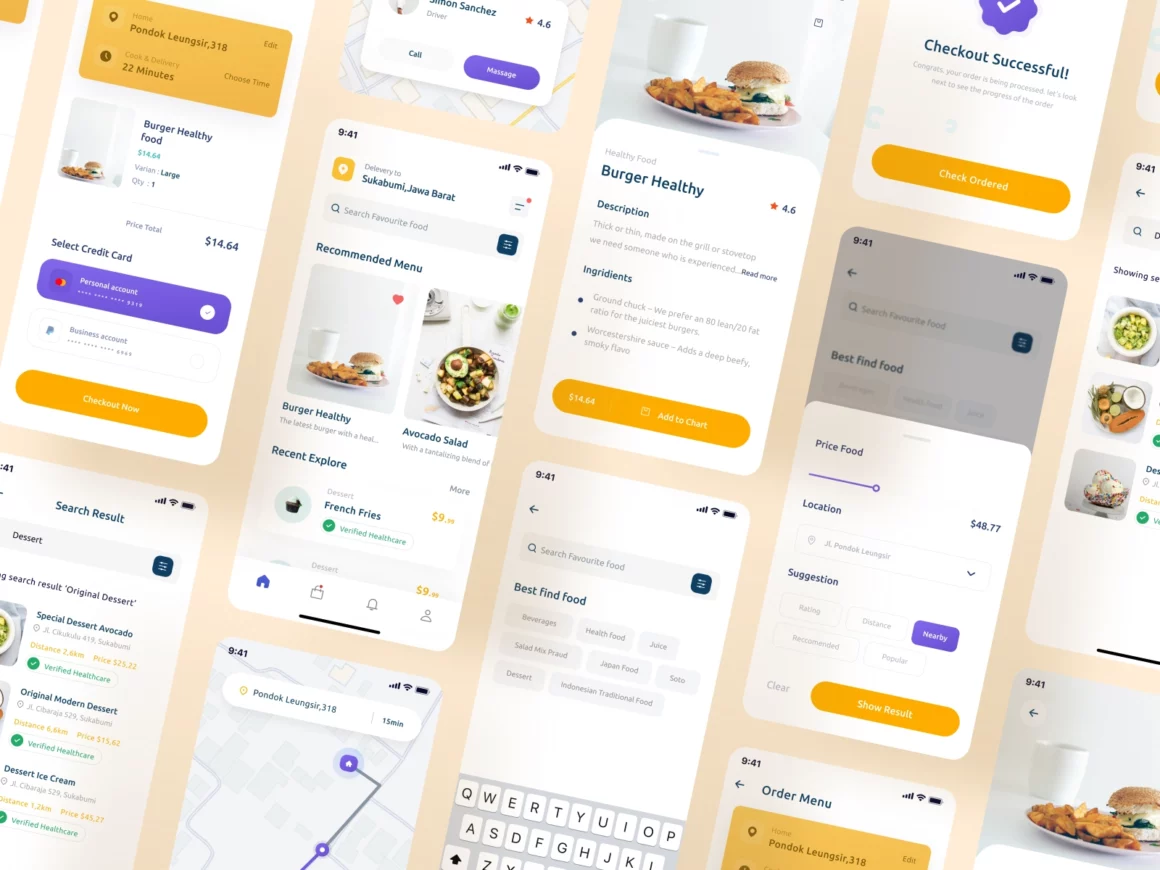 35. Free charts UI Kit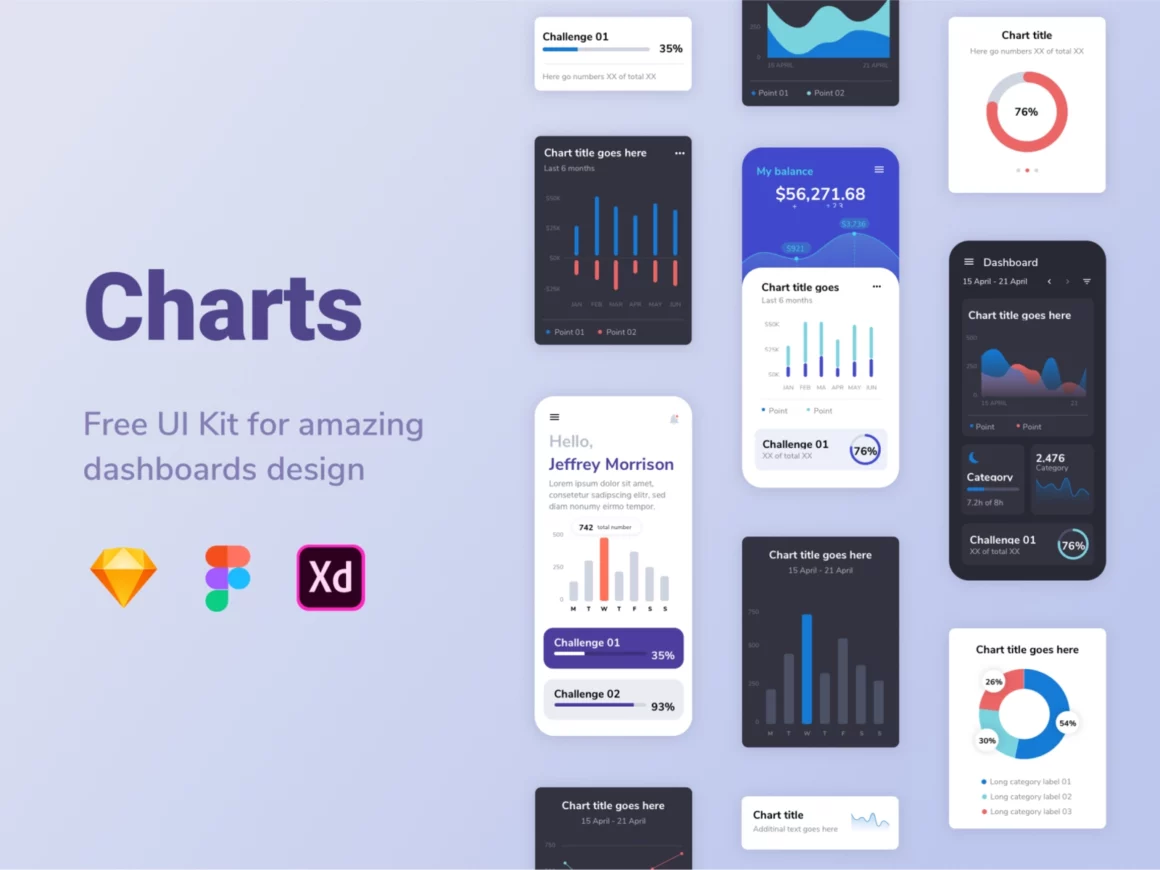 36. Orion UI kit – Charts templates & infographics in Figma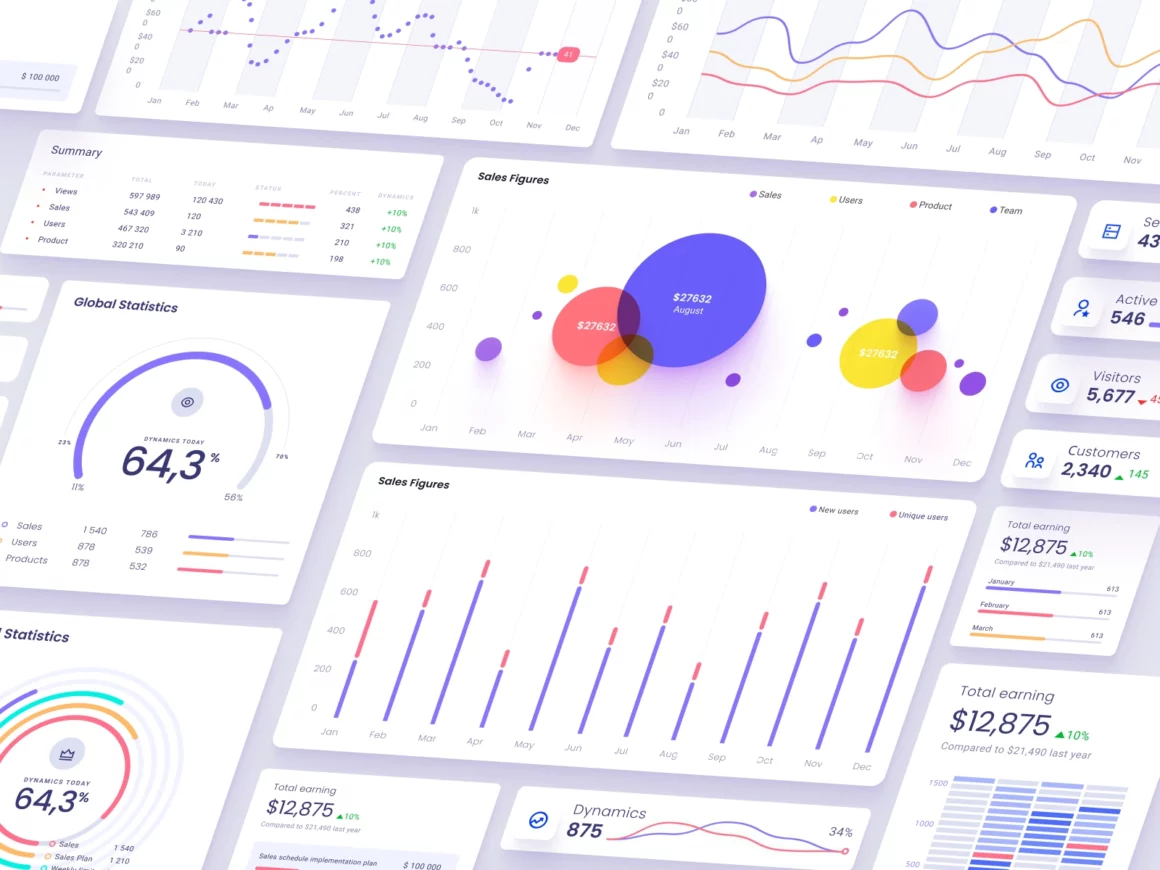 37. Banking/Wallet App UI Kit | Freebie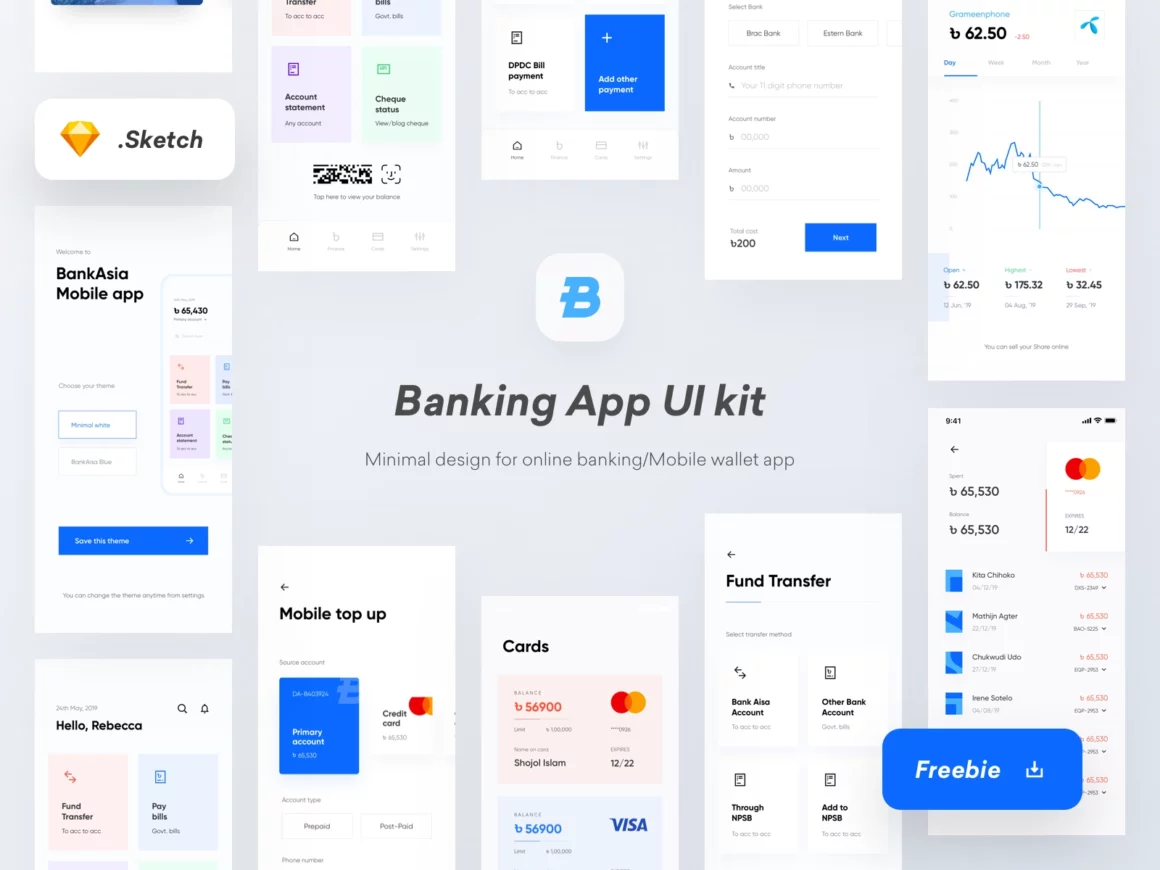 38. Health Fitness Mobile App UI UX Kit