Last Updated on October 25, 2023 by Farnaz
Christmas is a time of joy, celebration, and of course, decorating! Whether you're a graphic designer, a DIY enthusiast, or just someone who loves getting into the festive spirit, finding the perfect Christmas patterns can add a touch of magic to your projects. In this post, we will explore ten of the best and free Christmas patterns that you can use to create beautiful and festive designs.
Christmas Seamless Patterns Set
Xmas Seamless Patterns Set includes 12 stylish and attractive Christmas seamless patterns and New Year ornaments for various purposes such as posters, prints, fabric, holiday backgrounds, greetings, cards, banners, and t-shirts. These patterns feature Christmas elements like lettering concepts, symbols such as Christmas tree, Santa Claus hat, candy cane, Christmas decoration for fir tree, holly berry, bell, and cheerful deer.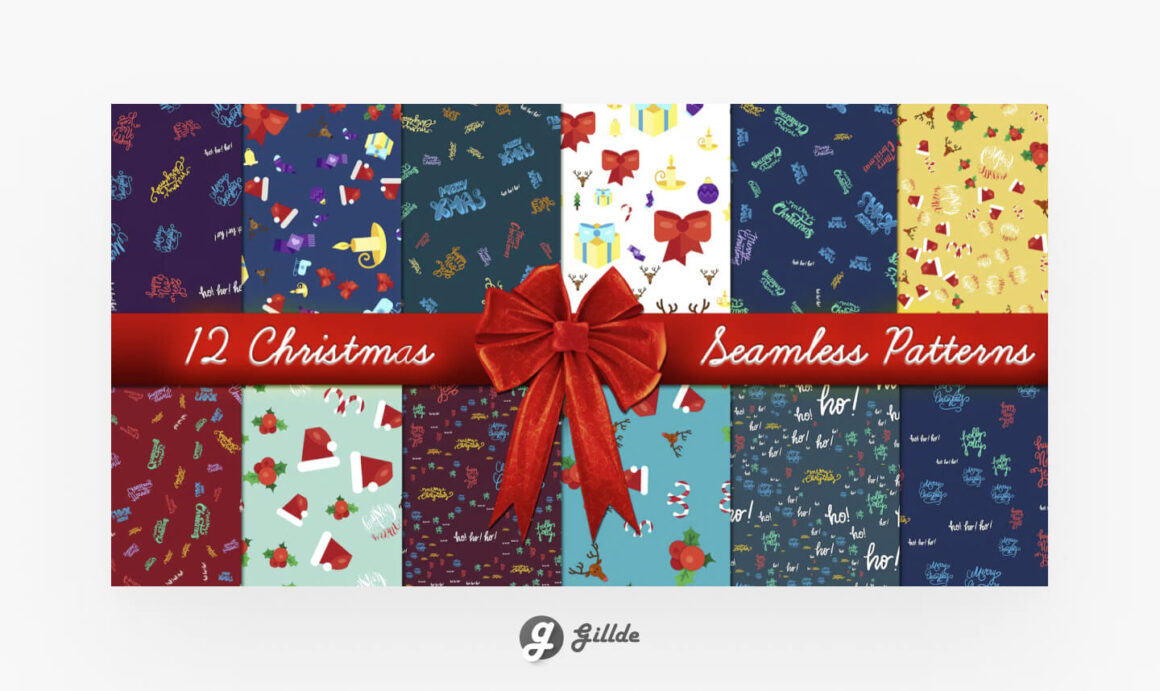 Christmas Collection
Discover festive designs like Christmas trees, poinsettias, Christmas clip art, and more. Enjoy the beauty of nature with our green tree and forest patterns. Experience the joy of the holiday season with our snow and winter-themed patterns.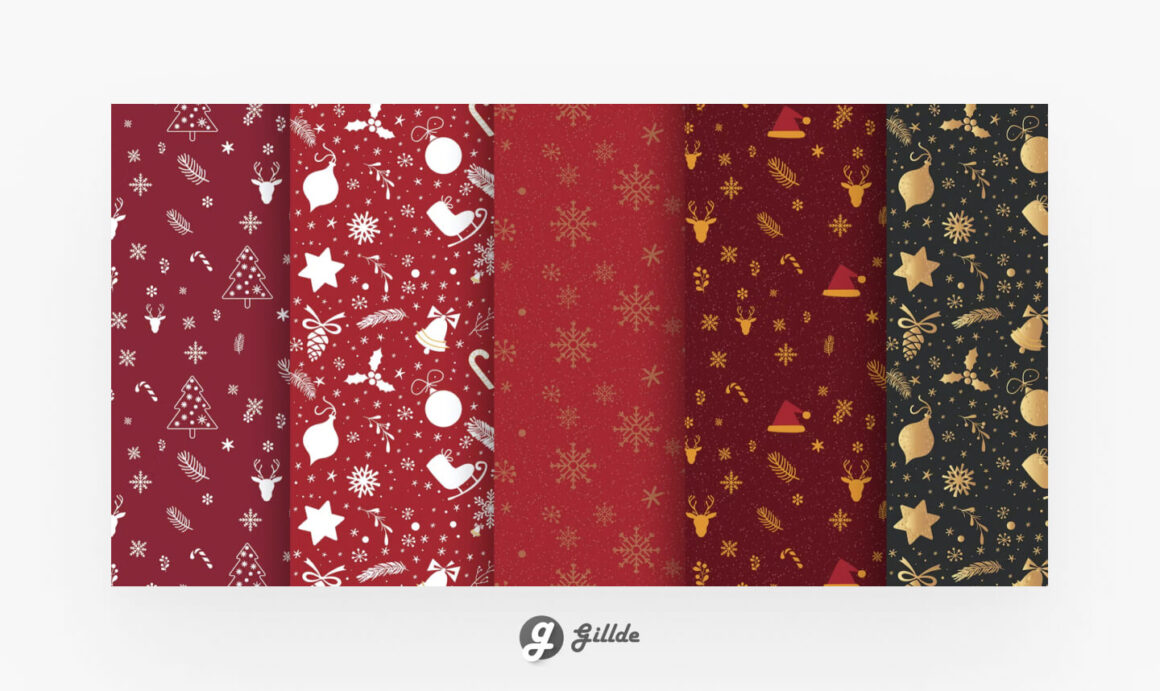 Christmas Patterns
Choose from 13 beautiful Christmas Seamless Patterns to add a festive touch to your holiday projects. Perfect for greeting cards, wrapping paper, and decorations, these patterns will make your designs stand out. With a variety of Christmas-themed patterns, you'll have endless options to create the perfect holiday atmosphere. Let these patterns inspire your imagination this Christmas!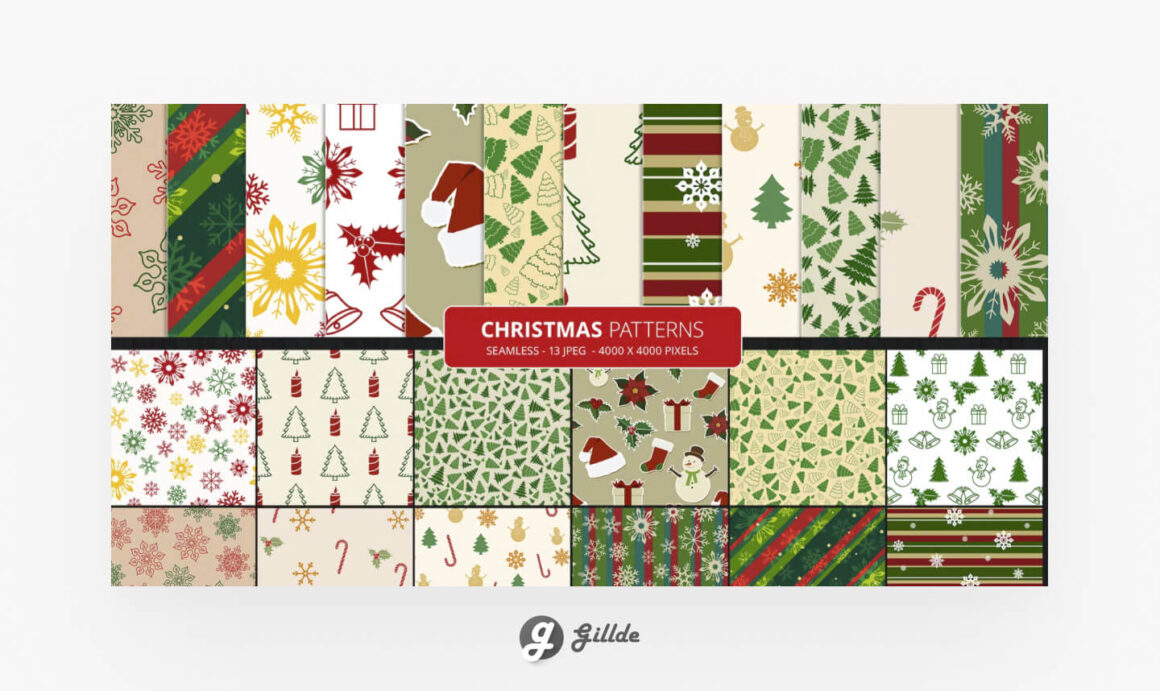 Seamless Pattern
A beautiful and luxurious Christmas design suitable for various occasions, including holiday parties, family gatherings, corporate events, and festive celebrations. This stunning design will add an elegant and sophisticated touch to any Christmas-themed event, creating a memorable and enchanting atmosphere.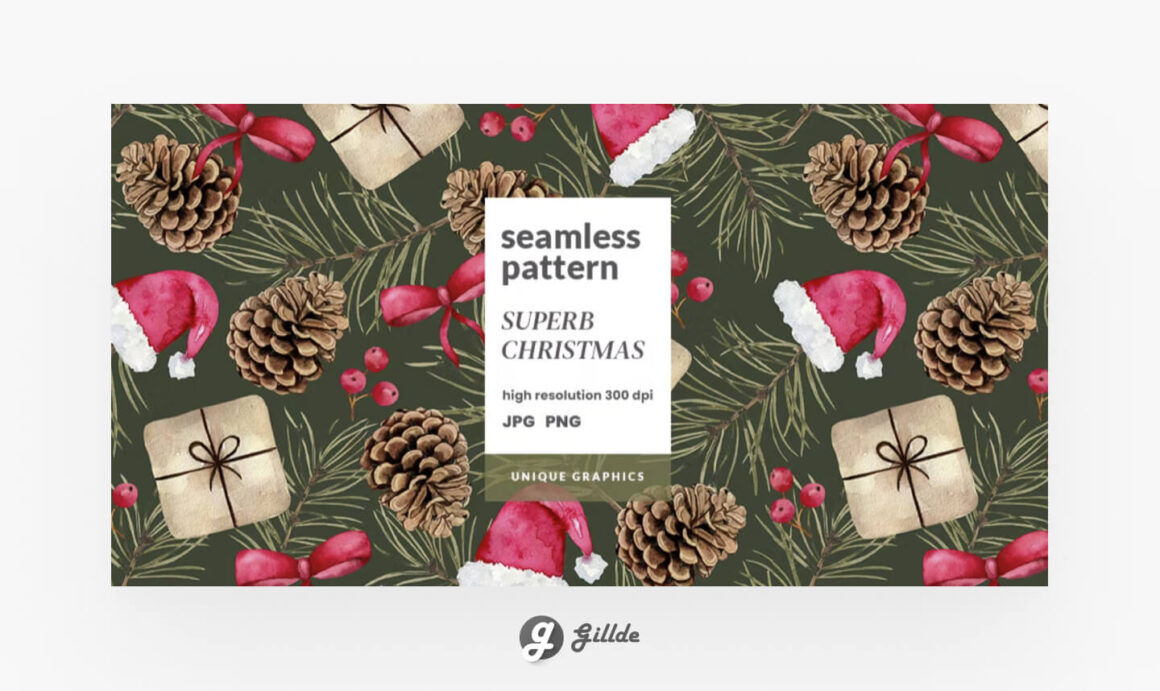 Christmas and New Year patterns
A collection of Christmas and New Year patterns featuring , Christmas trees, snowflakes, reindeer, and gift boxes. These intricate and detailed patterns add creativity and uniqueness to your designs. Ideal for greeting cards, wrapping paper, or decorations, these patterns create a festive and joyful atmosphere. Easily customize using the versatile vector format. Bring your creative ideas to life with this charming collection.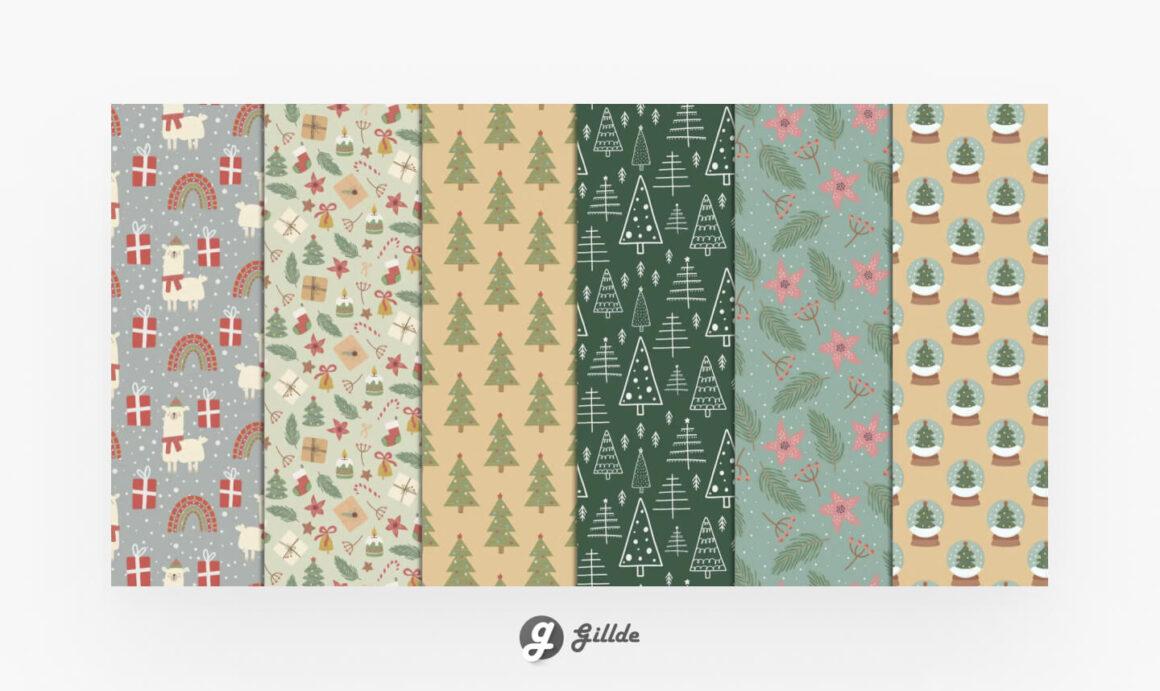 Beautiful Christmas decorative patterns
Elegant and festive Christmas decorative patterns that add beauty and charm to your holiday season. Carefully designed with intricate details and vibrant colors, these patterns are perfect for decorating your Christmas tree, wrapping presents, and creating a festive atmosphere in your home. With a wide variety of designs to choose from, you can find the perfect pattern to suit your style. Transform your home into a winter wonderland with these stunning Christmas patterns.
Lovely pattern collection with floral style
Introducing our festive Christmas pattern collection with intricate designs and vibrant colors. Perfect for adding a touch of holiday cheer to your decorations. Whether you prefer traditional or modern motifs, our collection has it all. Immerse yourself in the joyous spirit of Christmas with our lovely patterns!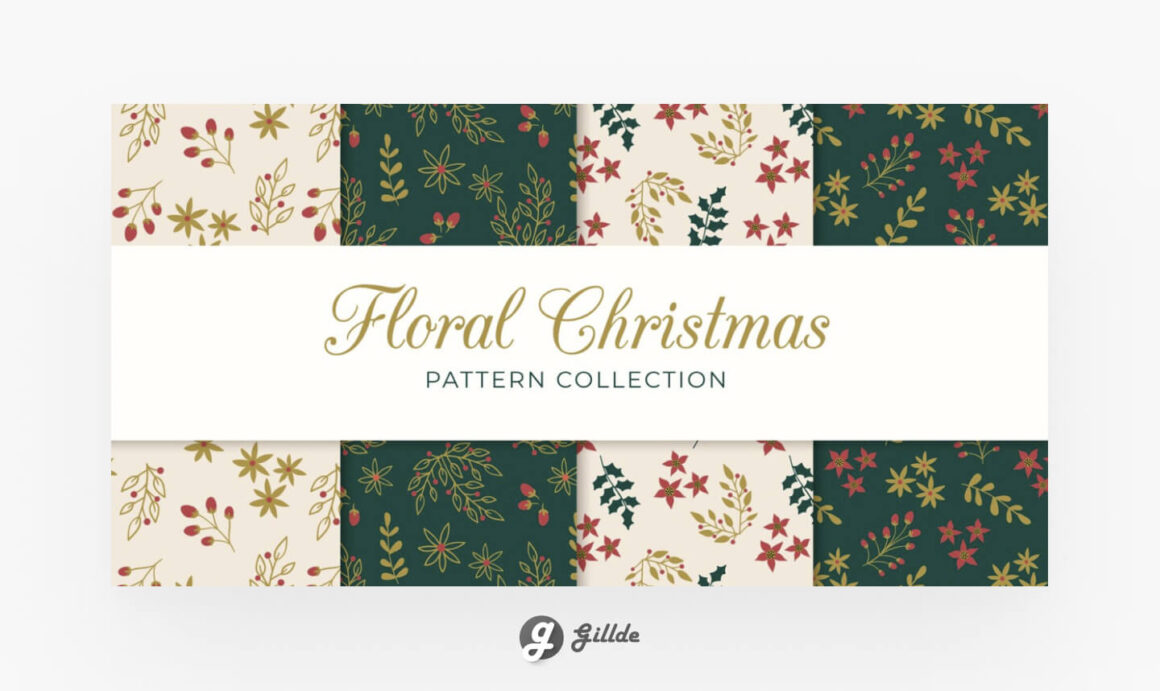 Christmas pattern collection with different motif
Find the perfect pattern to add a festive touch to your holiday decorations, gifts, and crafts. Explore the endless possibilities and let your creativity shine this holiday season with our diverse Christmas patterns.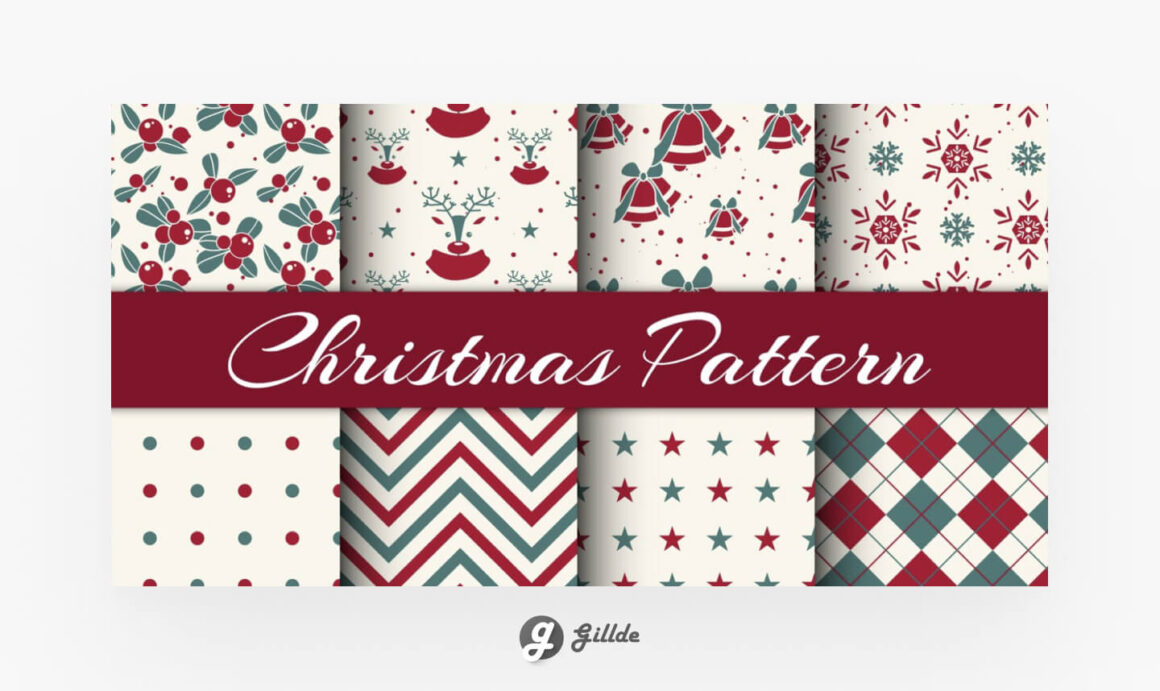 Christmas pattern collection
Whether you want to add a festive touch to your website, create greeting cards, or decorate your home, these patterns are guaranteed to inspire and bring joy.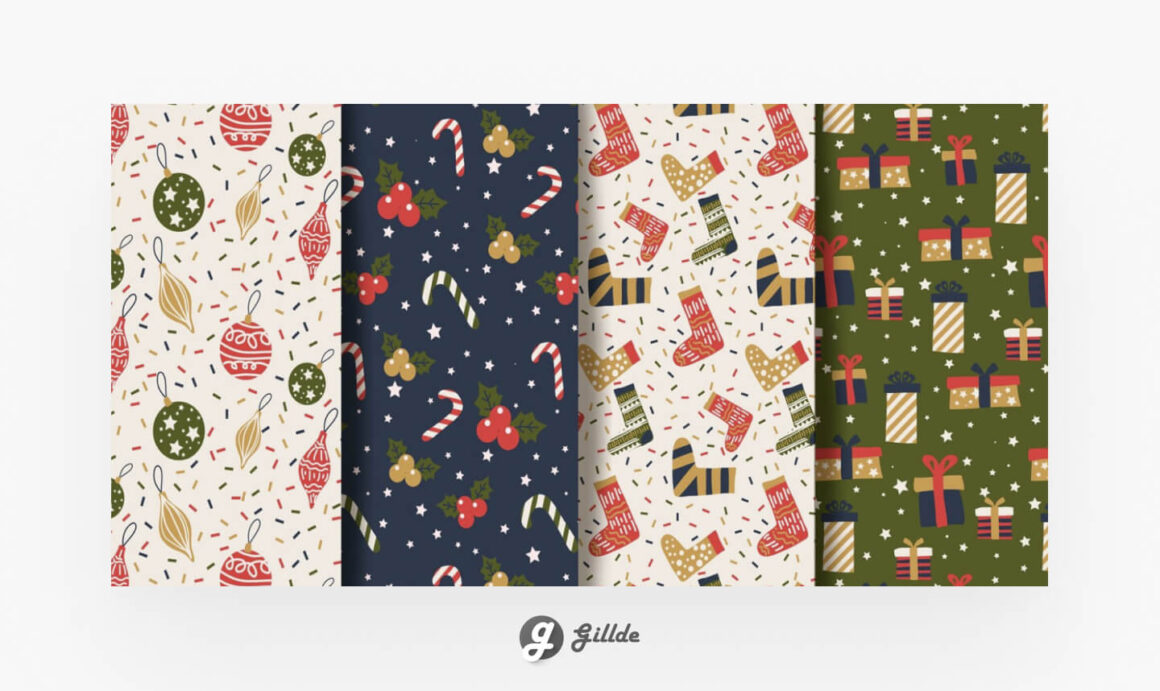 A Beautiful Collection of Red Patterns
Add holiday cheer to your projects with our red Christmas patterns. Enhance your designs effortlessly and bring the warm, cozy feeling of Christmas to life. these collection features holly, berries, snowflakes, and reindeer. Use them as backgrounds, borders, or decorative elements. Spread the joy and spirit of Christmas with our red patterns. Get creative and make this holiday season special!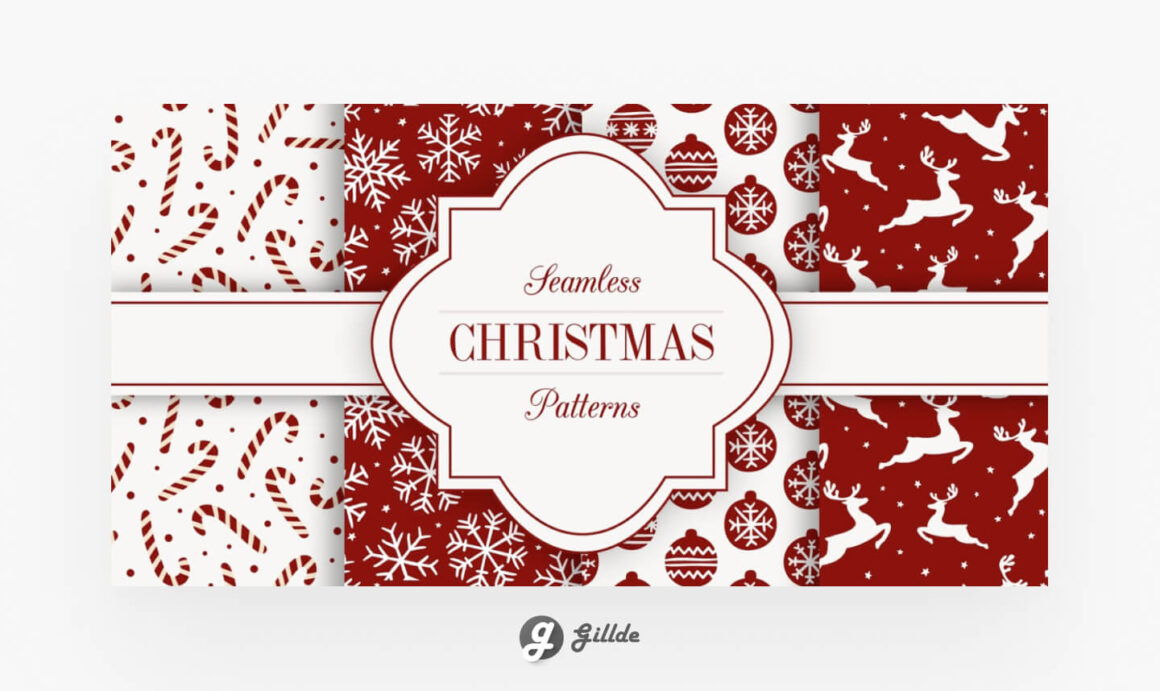 Flat design Christmas pattern collection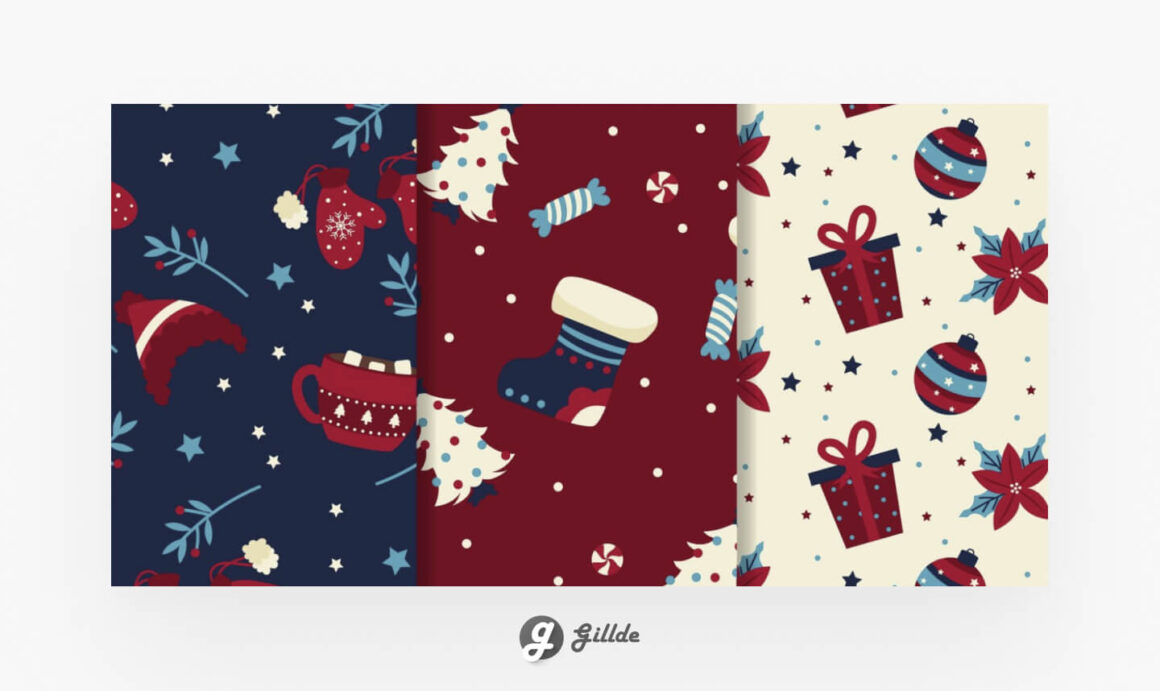 Christmas set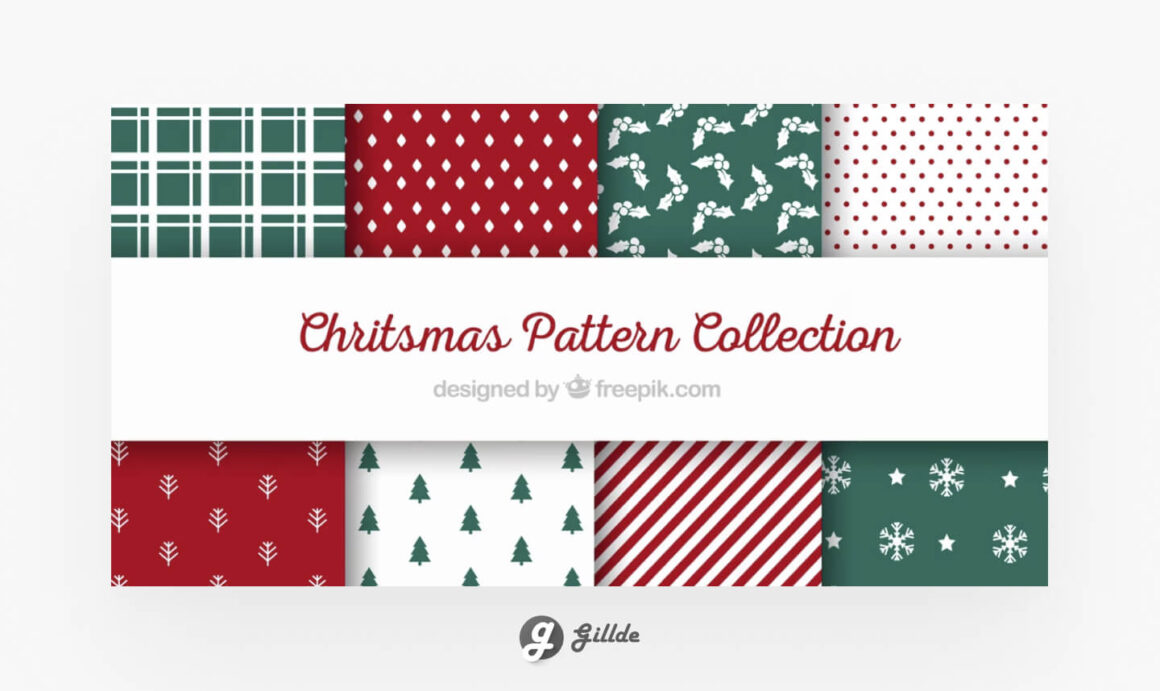 Conclusion
Christmas patterns are an essential element in creating a festive atmosphere in your designs. Whether you prefer classic, whimsical, or Scandinavian styles, there are plenty of free and best Christmas patterns available for you to use. These patterns can add a touch of magic and joy to your projects, making them perfect for creating greeting cards, wallpapers, gift wrappers, and more. So, get creative and start incorporating these patterns into your Christmas designs to spread the holiday cheer!
If you need more Patterns, then check this posts out: