Last Updated on August 28, 2023 by Mr.Pugo
Best Webflow templates : Building a website is more than just knowing the right tools and technologies. If you don't already know, Webflow is a no-code platform for web design and development. The great thing about Webflow is that you have total control over how you design and build websites. Even if you use a template, you can easily edit it or mix and match elements from different templates — creating a totally new website that is unique.
Building and designing a website is the first step towards having a significant web presence, especially with people spending more time on the internet. A smooth and responsive website guarantees an abundance of visitors and provides a pleasant experience for people interested in your product or service.
It can be so hard to find a template to suit what you need , we've chosen the top 30 templates. Each of these website templates can work as a strong base for your next project.
1. Xonic – Agency Website Template
Xonic is a creative agency website template created to build websites related to agency businesses like marketing, branding, design, and SEO agency. With this Webflow agency template, businesses can showcase their services and portfolio beautifully.
With its impressive array of features and stunning design elements, Xonic – creative agency website template is the ultimate solution to elevate your brand's online presence and drive conversions. From colors and fonts to layouts and sections, Xonic allows you to create a truly personalized website for any online marketing agency that resonates with your target audience.
Features of Xonic
Xonic – marketing agency webflow template offers a range of key features designed to ensure a remarkable online presence:
Highly Customizable
Awesome Design
Retina Ready
Fully Responsive
SEO Optimized
Advanced Animations:
Webflow CMS
2. Moxa – Portfolio Website Template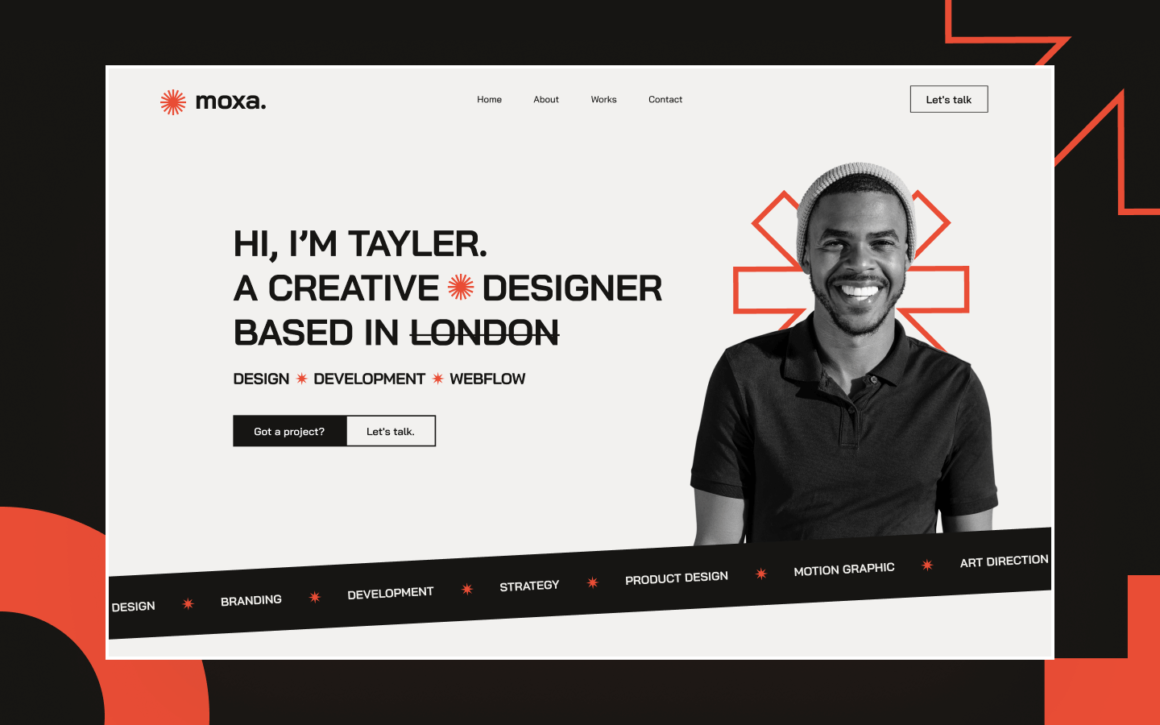 Build your own personal portfolio and brand with the Moxa Portfolio Template. The Moxa template is purpose built for all sorts of creatives, and covers the most important aspects of your work and experience.
3. Natalie – Portfolio Website Template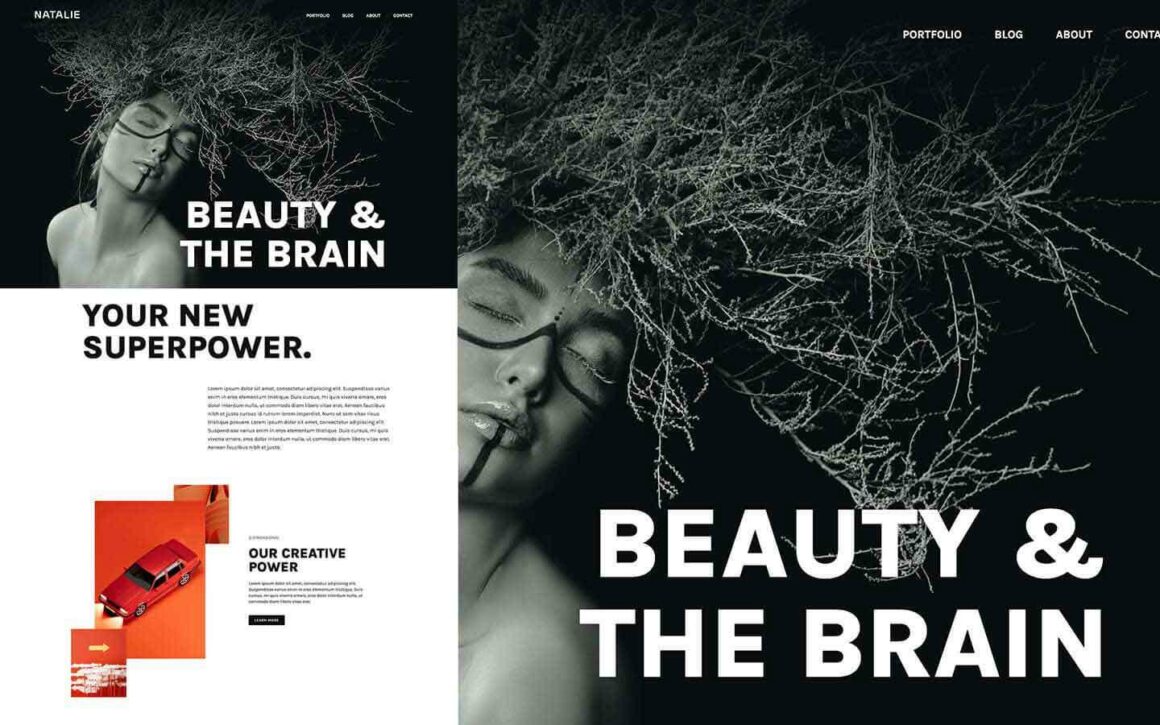 Meet Natalie :
A clean, modern, multi-purpose design which can be adapted and used for any website design and layout
Amazing full-width designed landing page. No more looking for inspiration or starting from scratch
We aim to support you in a timely and effective manner
We've made this template responsive, so it looks great on all devices
Build a full website in 3 hours or less with zero coding needed
Retina Ready, Ultra-High Resolution Graphics
Strong focus on typography, usability, and overall user-experience
4. Fashion Website Template – Free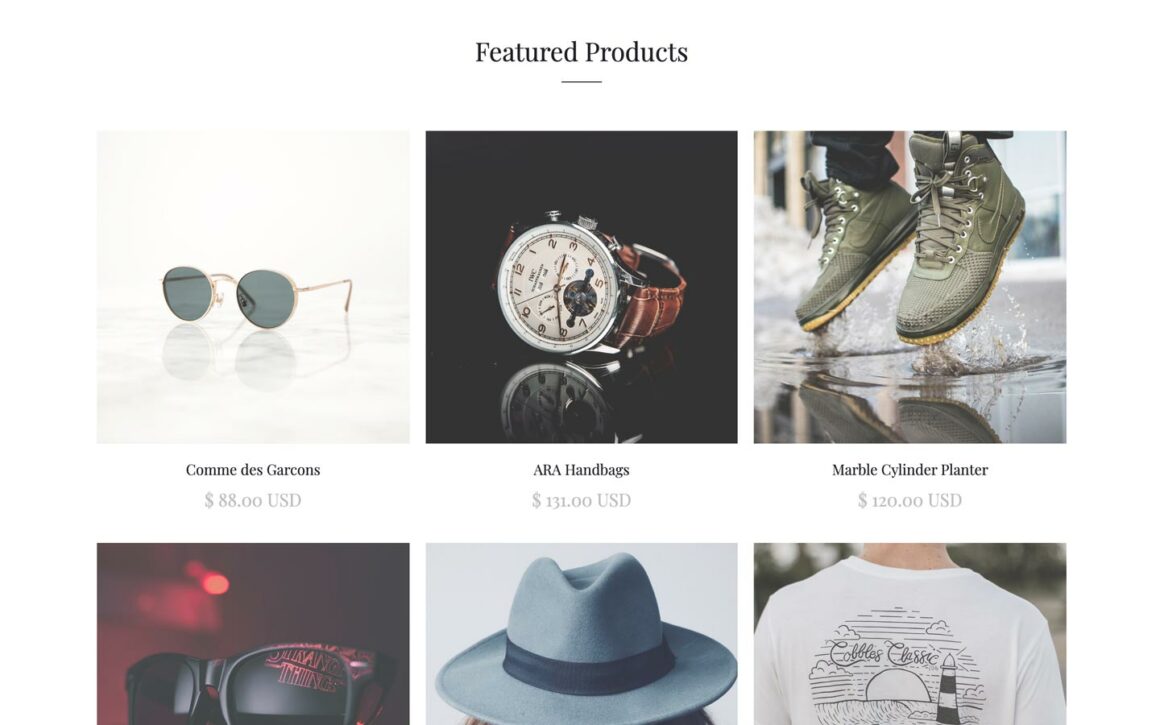 If being shop-owner of fashion store, sure you are interested in an online store and Fre E-Commerce Webflow website is a great template for your choice. Our fashion template is professional and easy to use.
5. Reflex – Portfolio Website Template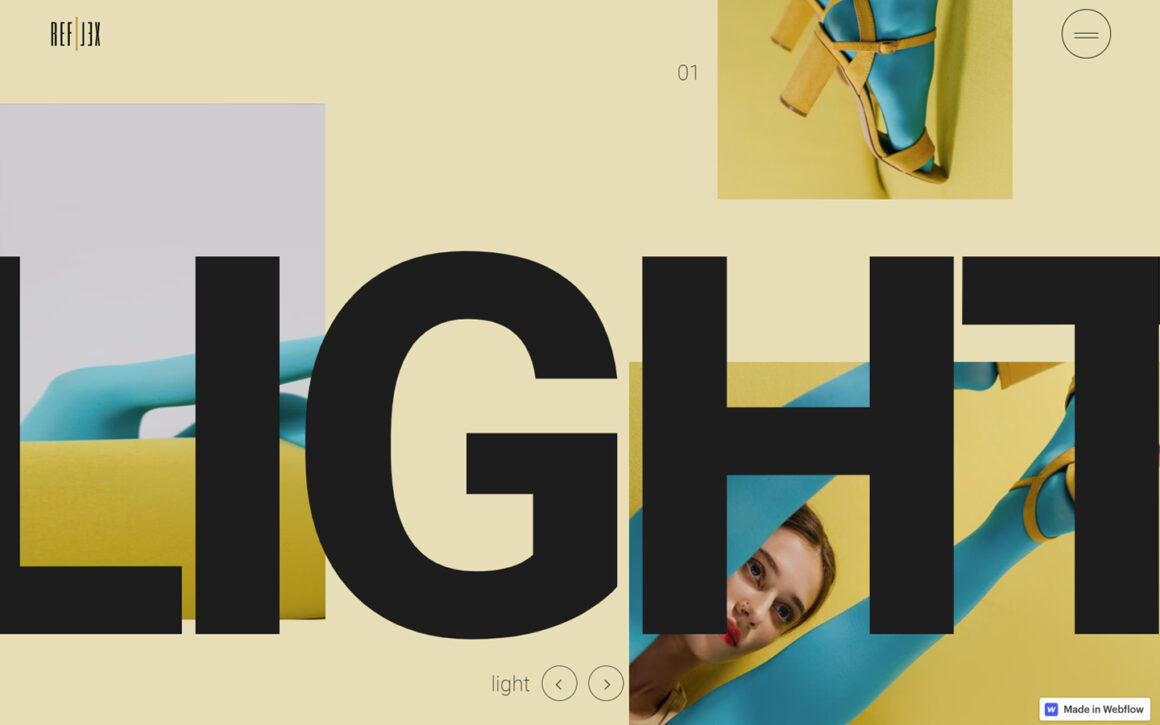 A versatile one page template that can fit any kind of creative who's looking for a distinctive way to be on the web. From freelancers to agencies and companies, Reflex is a great start to showcase the portfolio with a slick premium touch. Smooth interactions and modern effects all across the page will make your website really stand out. Draft with a surprising hamburger menu, stylish sliders and a trendy gallery, this template includes everything you need for a highly professional result. It's fully responsive making sure your design appears flawlessly on all devices and platforms.
6. Travel Website Free Template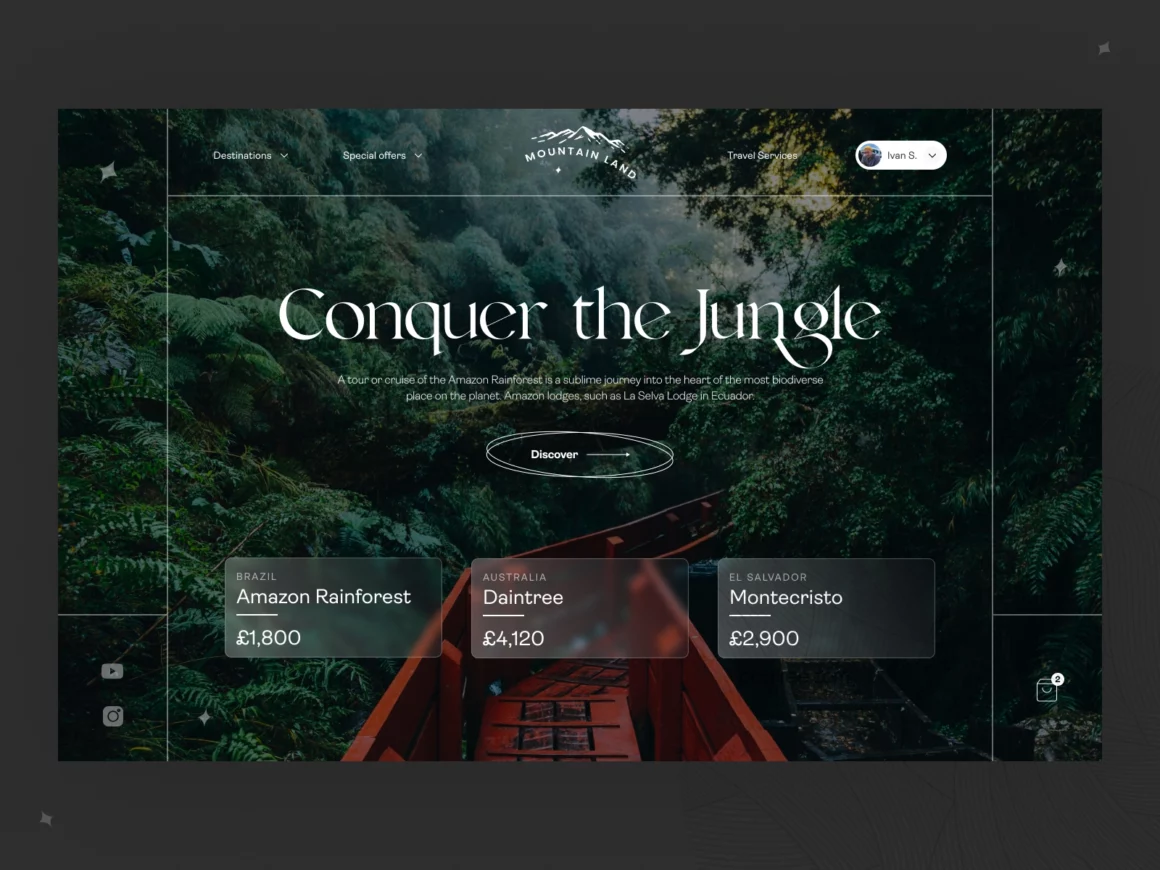 7. Portfolio Website Template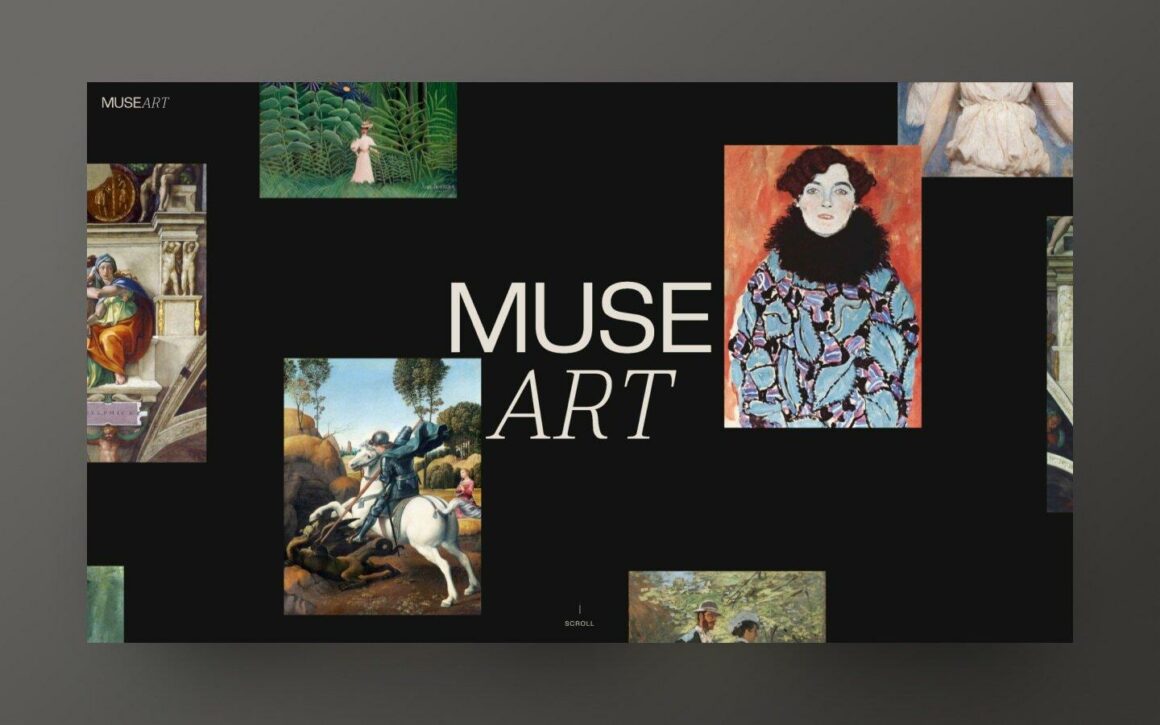 Muse Webflow template is highly suitable for creating websites for creative portfolios, artists, art exhibitions, agencies, photographers, and photo studios.
8. Multipurpose Website Template – Free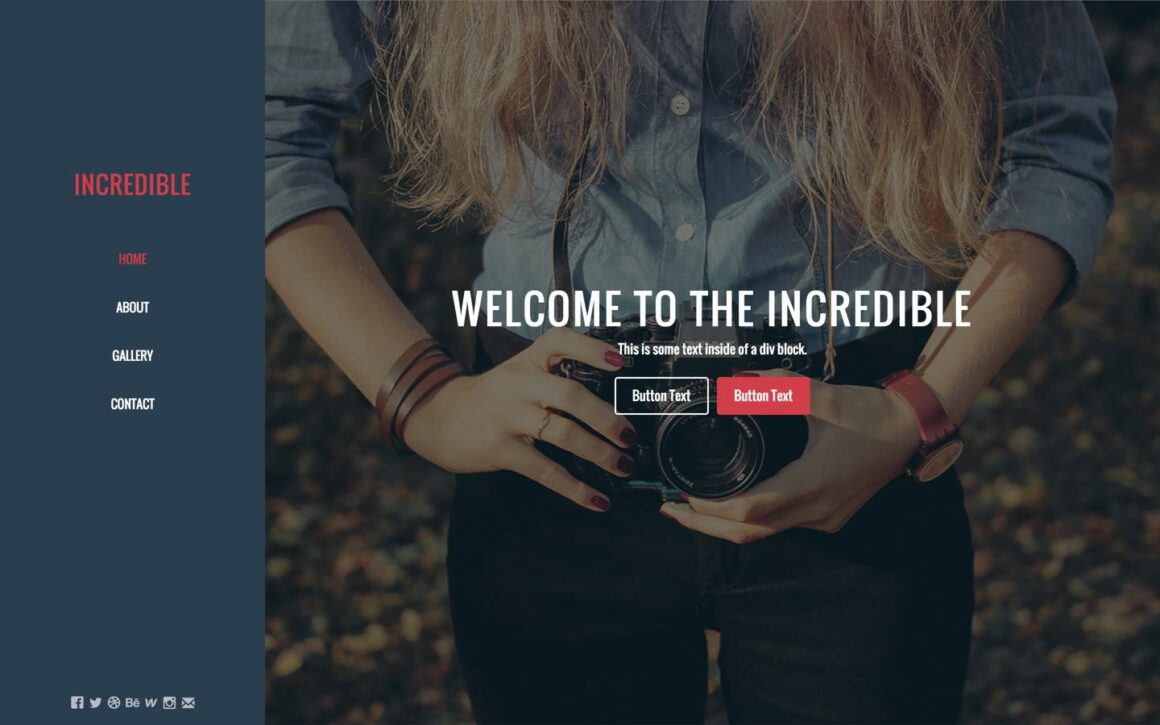 A nice, beautiful, powerful & simply wonderful portfolio for creatives and agencies alike.
9. Portfolio Website Template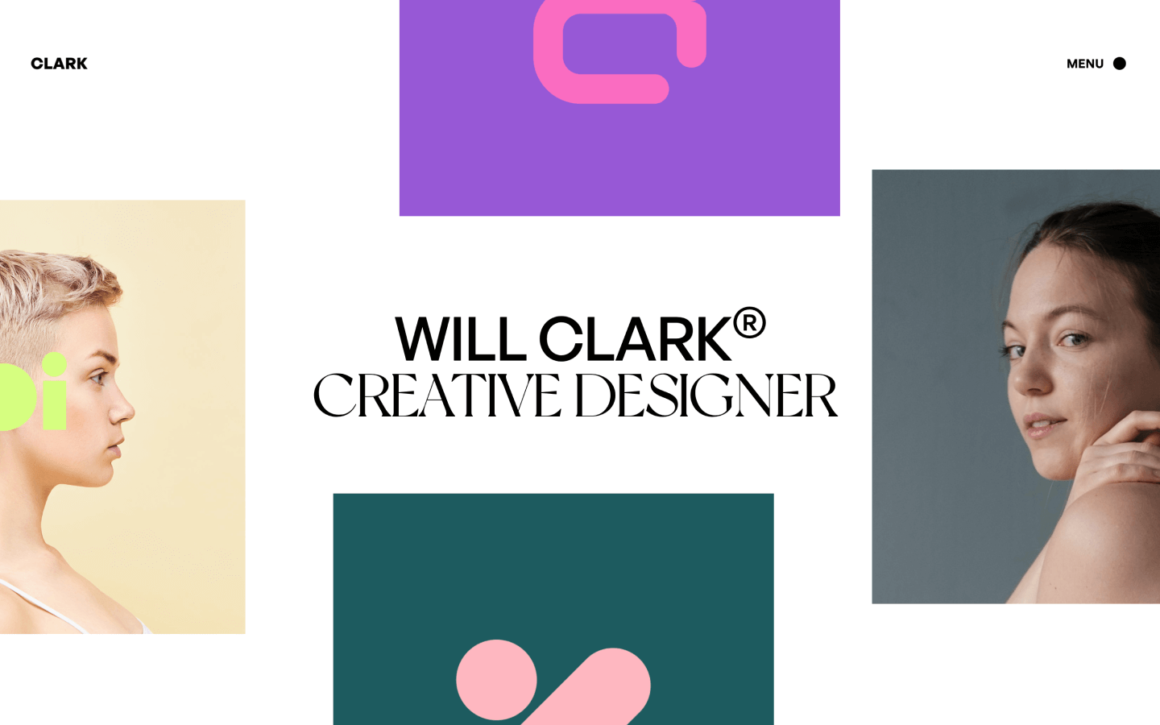 A powerful and elegant design template that comes with 20+ styling pages, top-notch animations and interactions, stunning landing pages, CMS, and eCommerce integrated.
10. Byrå – Agency Website Template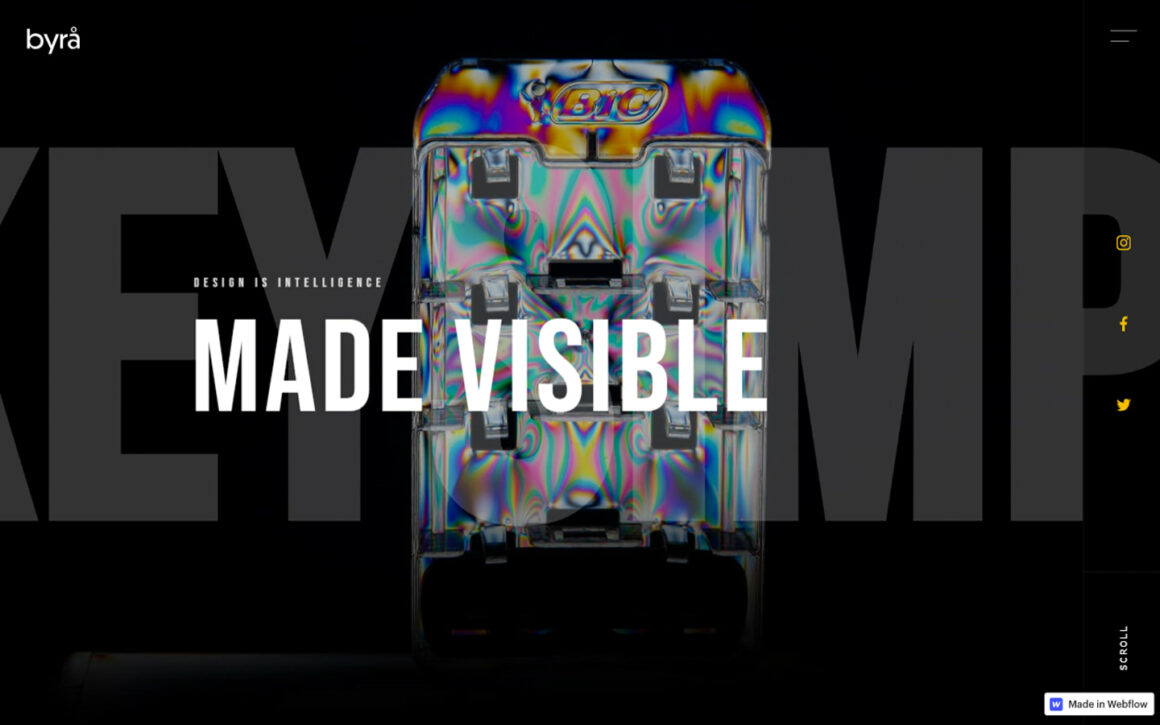 Byrå Webflow template is highly suitable for creating websites for creative portfolio, agency, photographer and photo studio. Perfect for creators in both the digital and physical spaces with Portfolio and team sections.
11. Notable – Blog Website Template – Free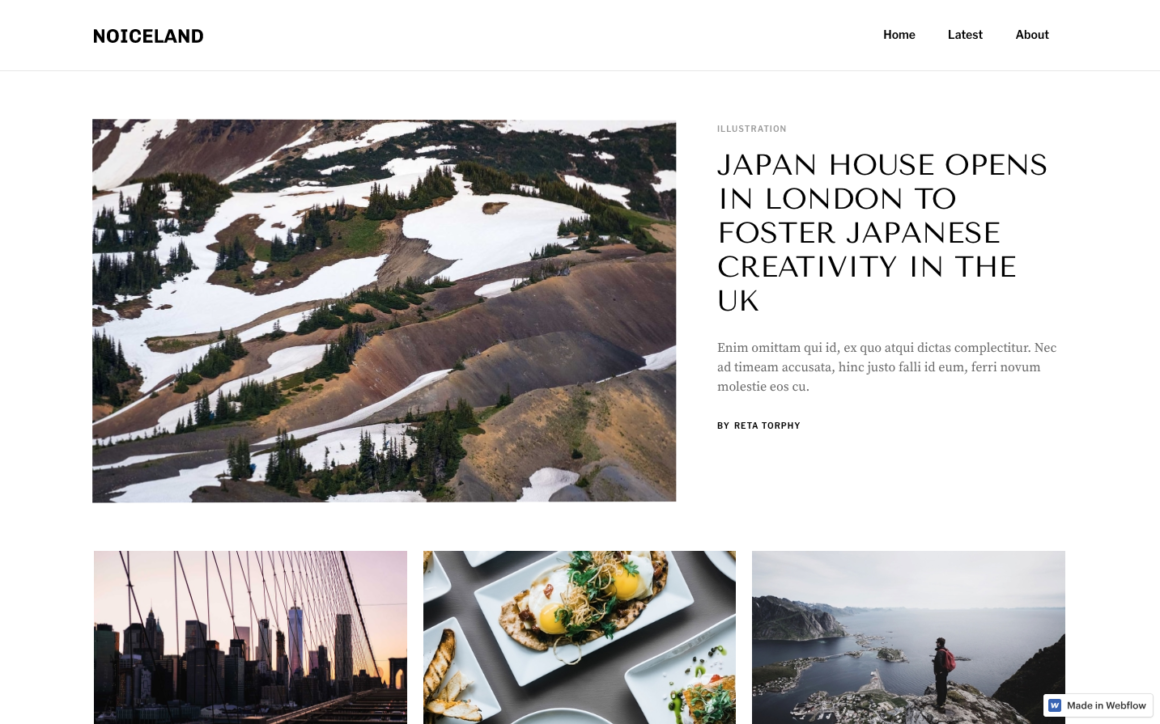 A dynamic and elegant blog template that strikes a beautiful balance of your images and content in a grid of stories.
12. Petrichor – Portfolio Website Template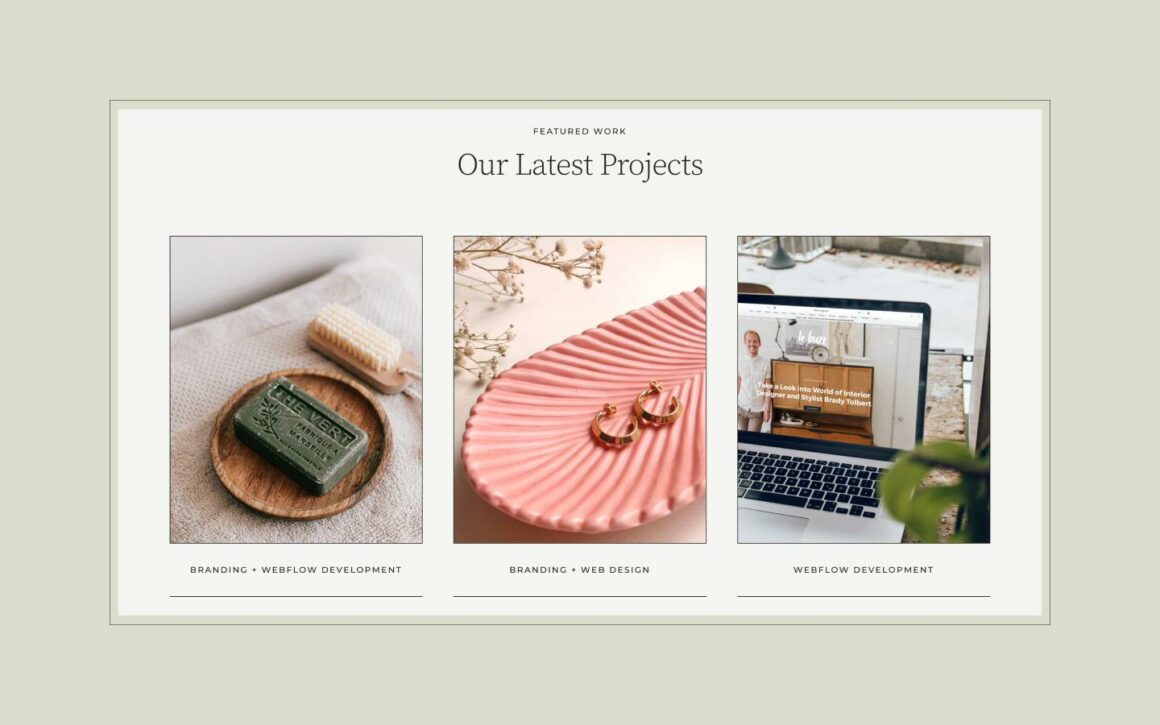 Petrichor is a clean, elegant website template for creative studios, freelancers or agencies looking to showcase their projects and services in a beautiful way.
13. Biznus – Retail Website Template – Free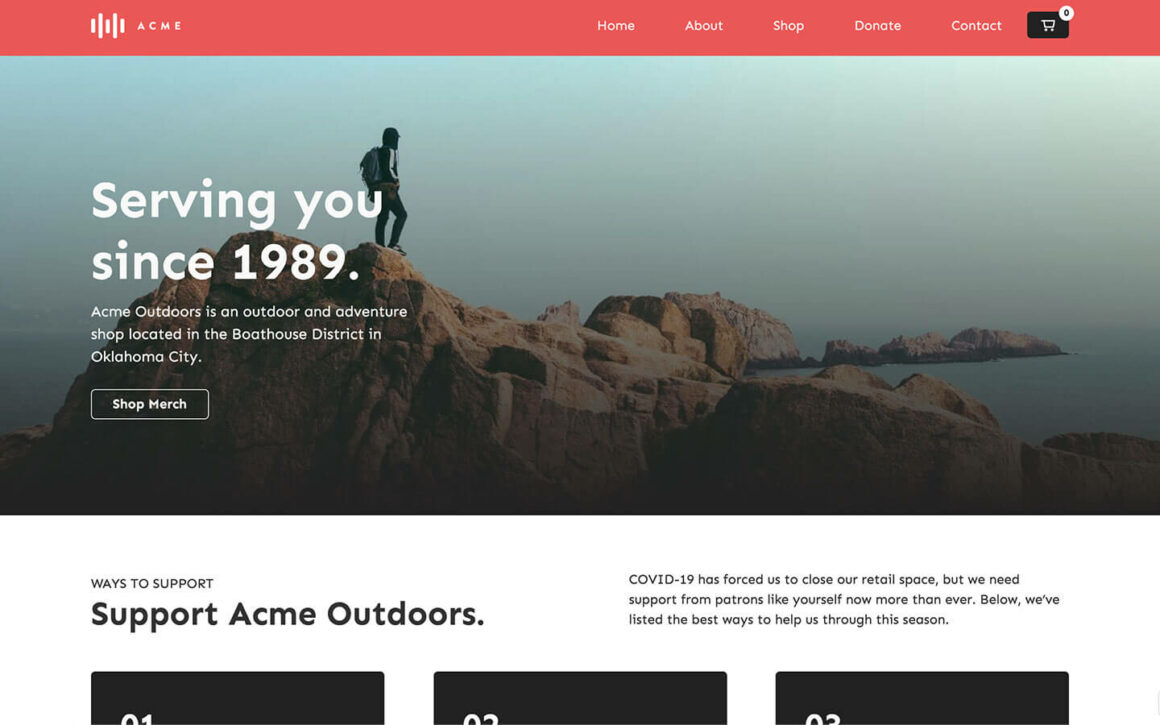 The Biznus template will help you move your brick and mortar business into an online space. If you're looking to move to an online store with delivery options then this template is for you.
14. MyRental – Real Estate Website Template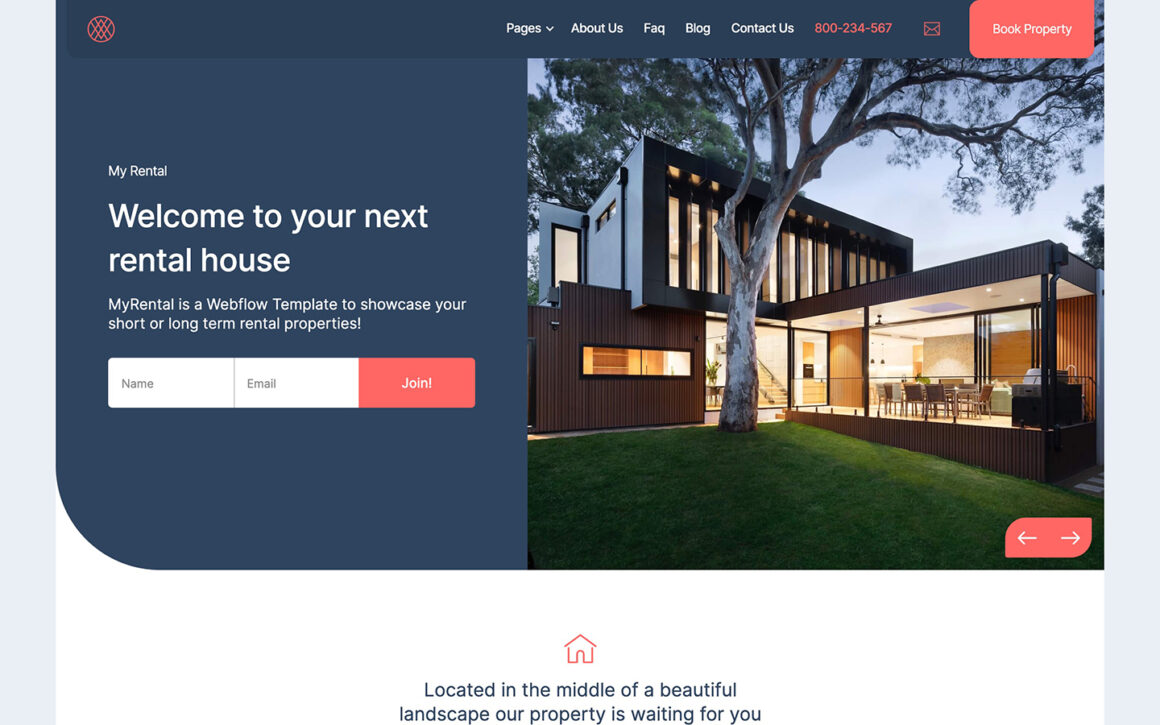 MyRental CMS is Webflow Template specially designed to showcase your rental property with plenty of gallery images, slides, text and images sections, booking forms, etc your property will be more appealing to your customers, use MyRental CMS Template to your benefit today!
15. Proof – Blog Website Template – Free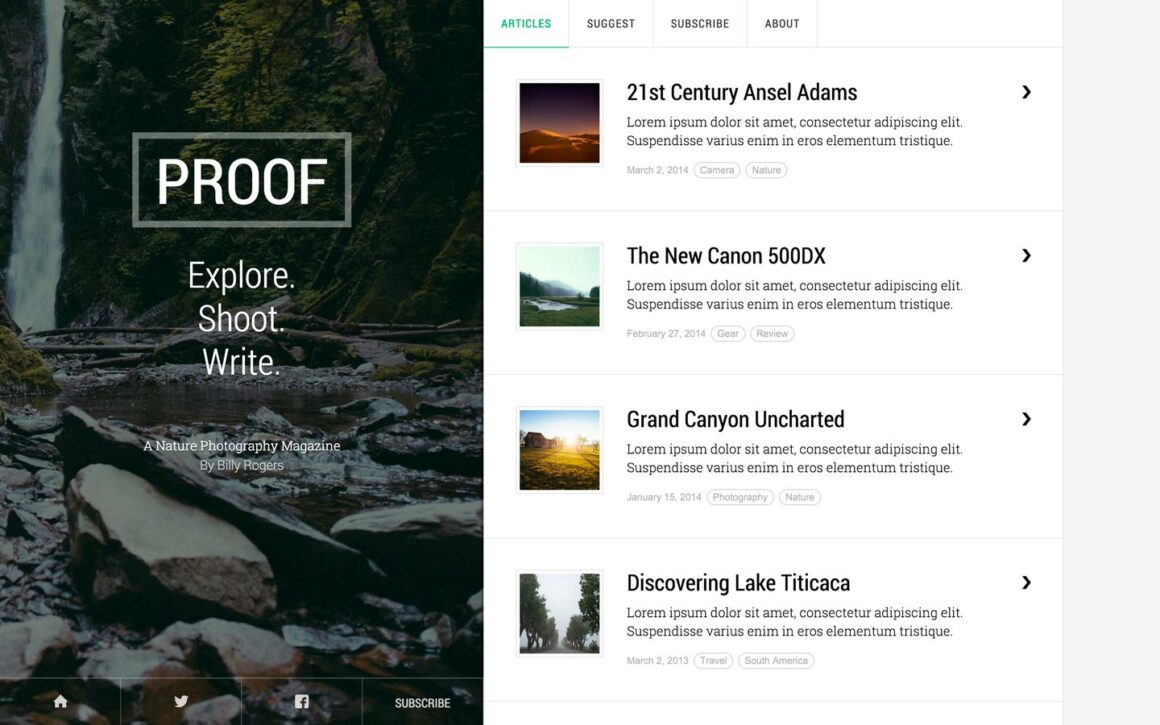 If you're looking for a modern blog theme, Proof is a beautiful responsive template that fits the bill. The template has a nice sidebar on the left, scrollable content on the right, and a stunning page for blog posts.
16. Escape – Blog Website Template – Free
Escape is a simple yet versatile blog template. It's clean and content driven design makes it ideal for photographers and bloggers alike. With it's built-in support for multiple authors, collaborative writing is a breeze. Once you're done writing, easily categorize your posts to keep your site organized.
17. Outsourceo 128 – IT company Website Template
Outsourceo128 is an outstanding, creative and latest Webflow Template for outsourcing companies and agencies, packed-up with niche functionalities and blocks. It includes absolutely unique service pages that will suit all your service requirements, also such unique and specially dedicated pages such as – Company Profile, Why choose Us?, Leadership, Careers, different services and everything else required to successfully create a unique website. The template is not limited to just outsourcing and could easily be adapted to suit a wide range of applications.
18. Newport – Photography Website Template – Free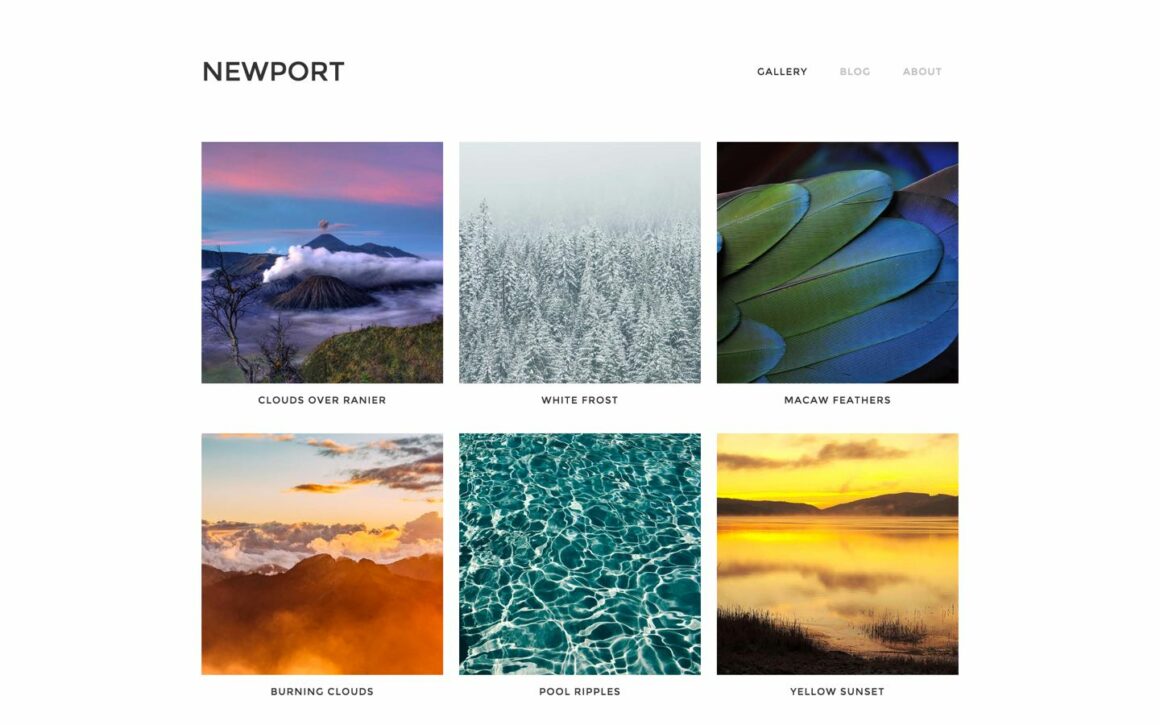 Newport is a clean responsive website template for a gallery or a personal blog.
19. Karuso – Portfolio Website Template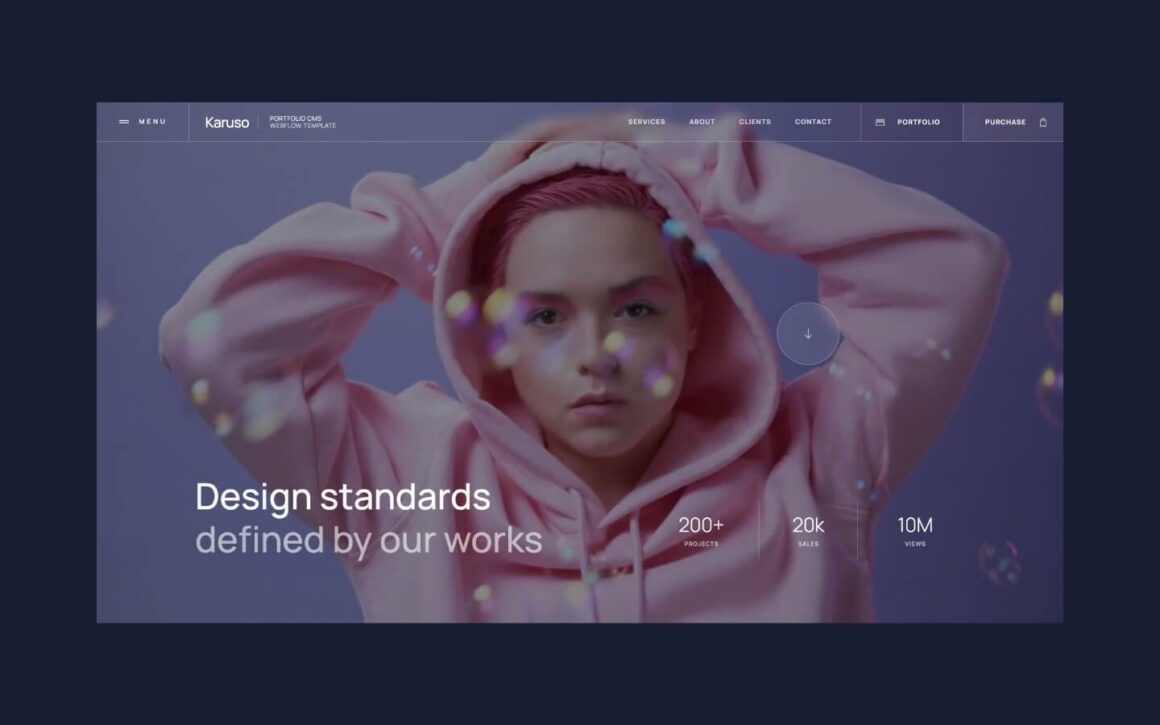 Modern & interactive, fully responsive portfolio CMS template in 3 different variants for showcasing your works and services. Include customized components, lots of symbols, a fullscreen menu, animations, 3D transforms, CMS connections, and more.
20. SaasBox – Startup Website Template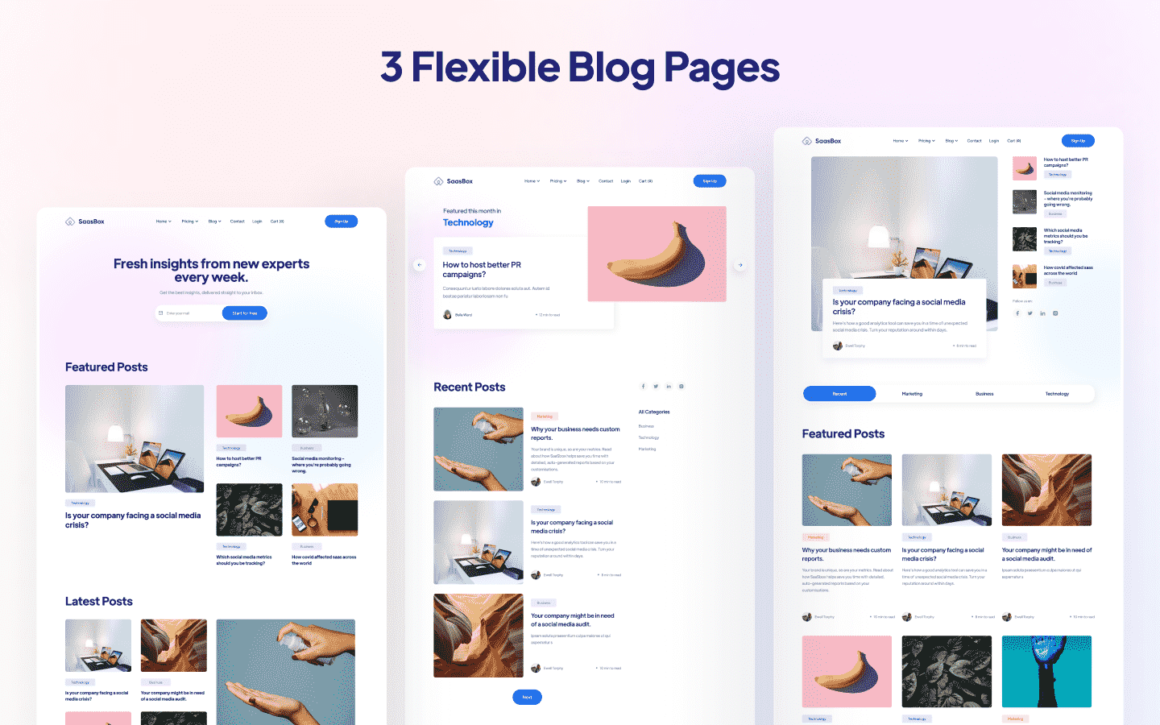 SaasBox is a premium SaaS UI Kit to help you convert visitors into customers, built with compelling design and interactions that maximize your conversions. Customize the template easily and grow your revenue with a website that makes an impression.
21. Luma – Retail Website Template – Free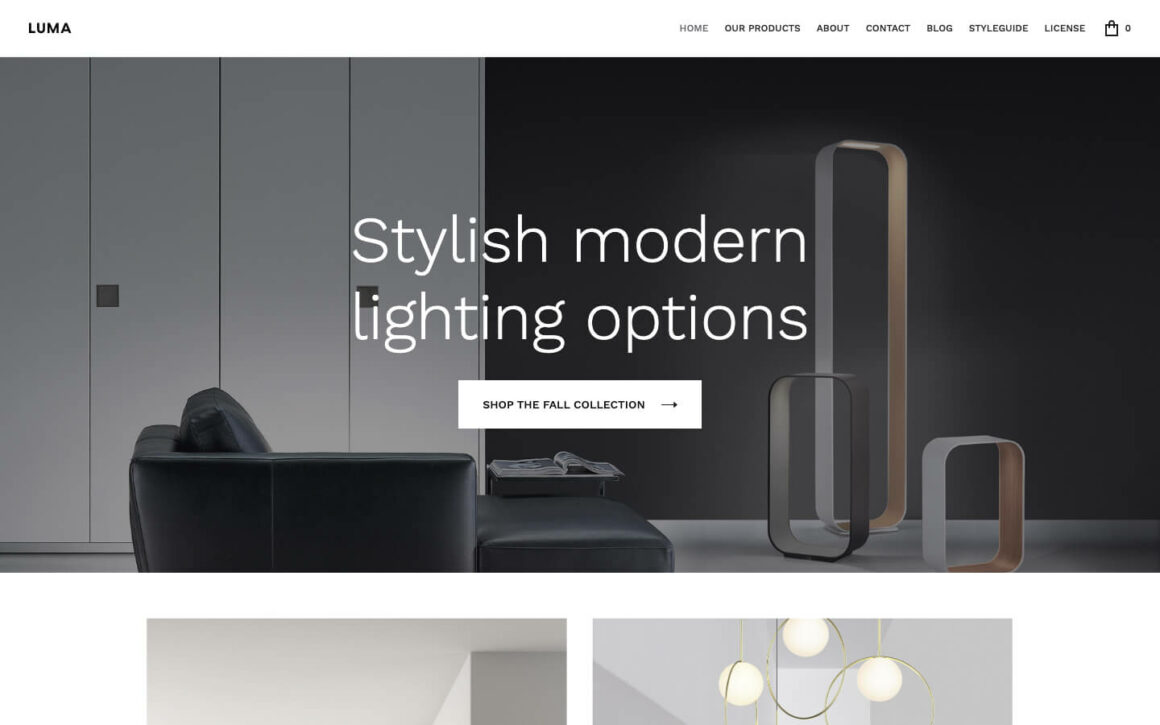 A sleek, modern (and free) retail template that will keep the attention on your products. Take full control of the colors, web fonts, images, and other styles that make your brand shine.
22. Crop – Photography Website Template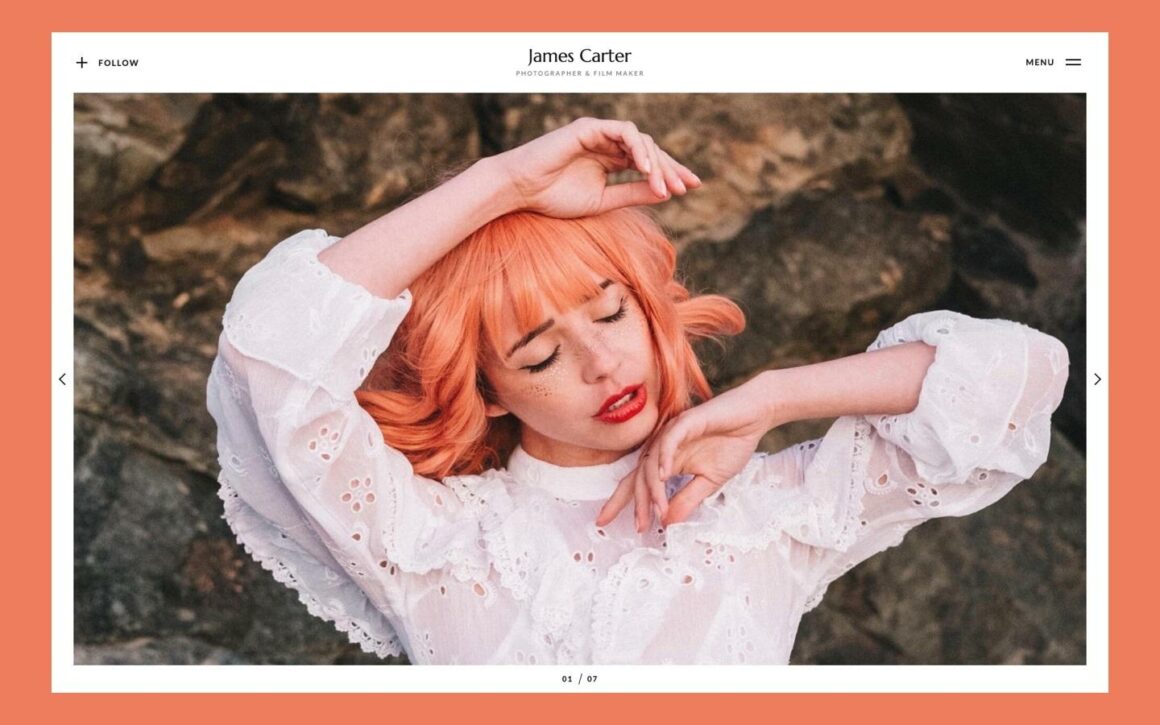 Crop is a stylish portfolio template for professional photographers, designers and all creative people. Fully responsive layouts will look amazing on the desktop, tablets and phones. Stand out from the crowd with the Crop template for Webflow!
23. Chomp – Restaurant Website Template – Free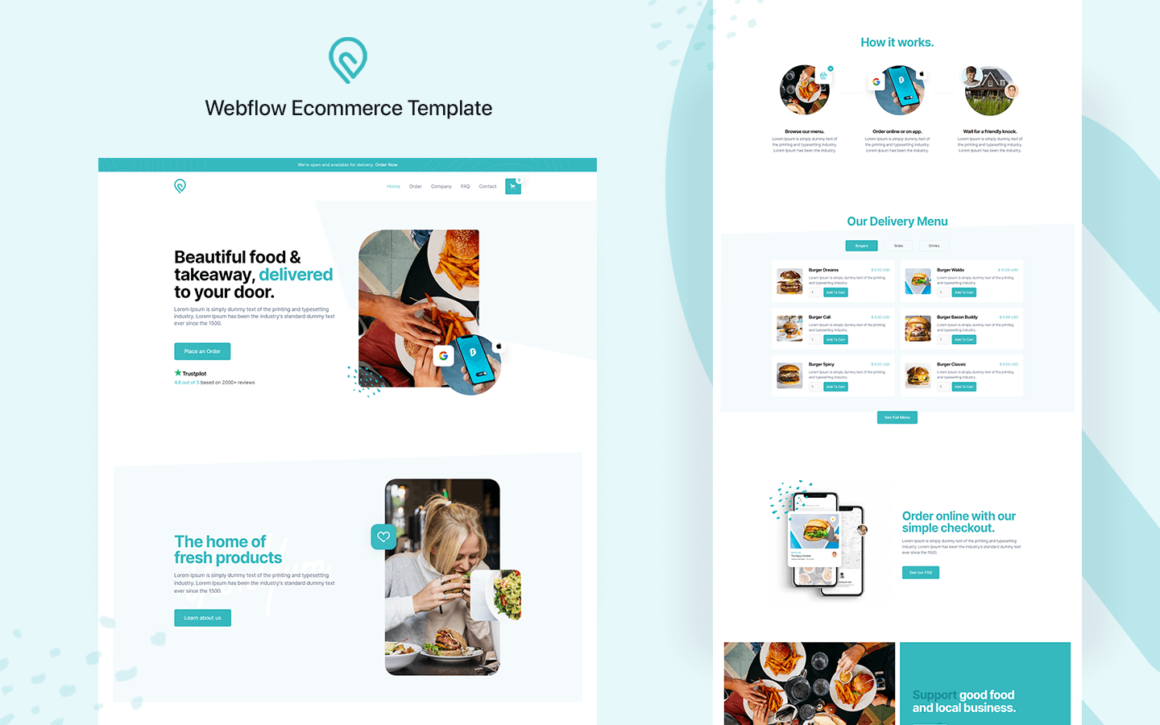 Chomp Webflow Ecommerce Template is the complete package for businesses wanting to provide & sell their products online. Tailored towards restaurants and the food industry, your business can rapidly adjust the template and provide a beautiful e-commerce experience.
24. 88settle – Real Estate Website Template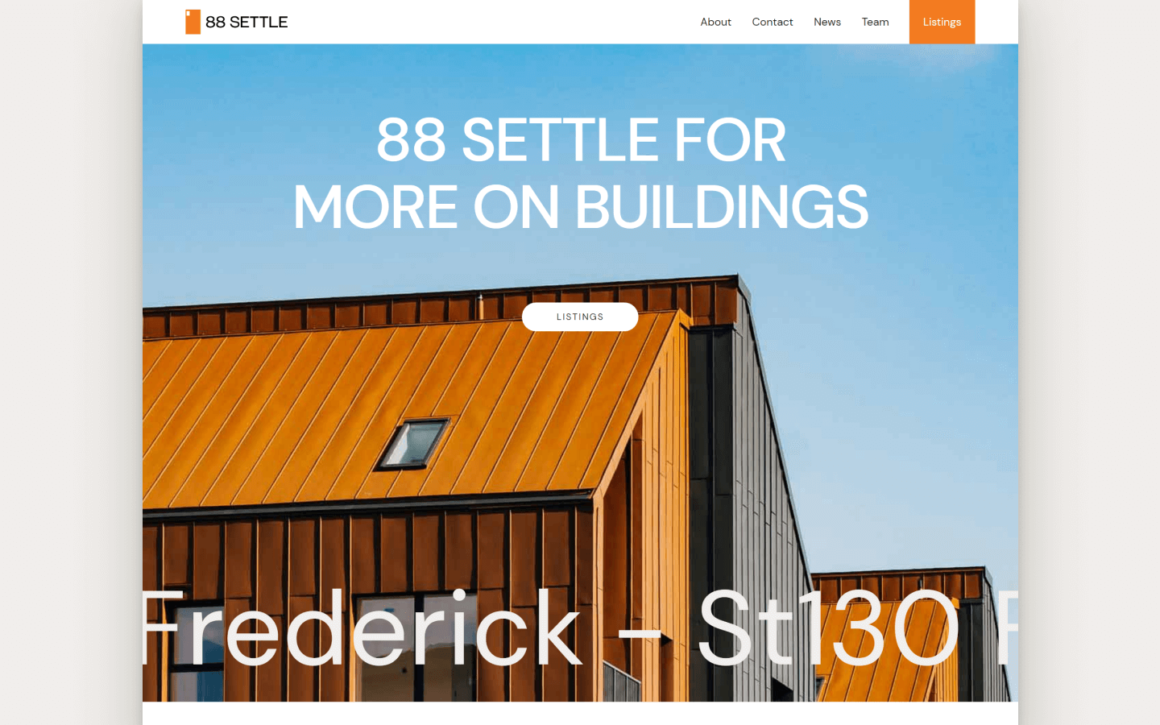 Introducing 88Settle, an elegant and professional template for real estate agencies. With a distinctive clean and modern feel, handpicked colors and fonts, 88Settle is easy to use, responsive, and blazing-fast on every device.
25. Fitnesso – Fitness Website Template – Free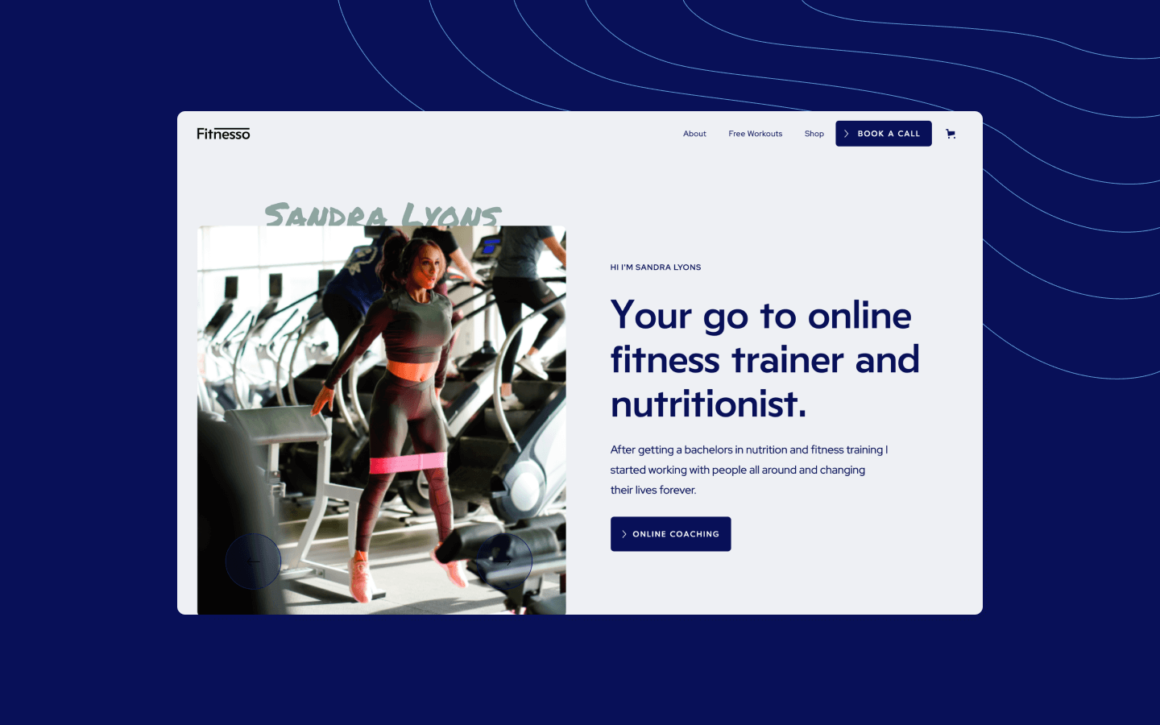 Fitensso is a great Ecommerce solution for any fitness coach that wants to sell their premium packages online, schedule calls, or collect emails with free classes & resources.
26. Mirai – Portfolio Website Template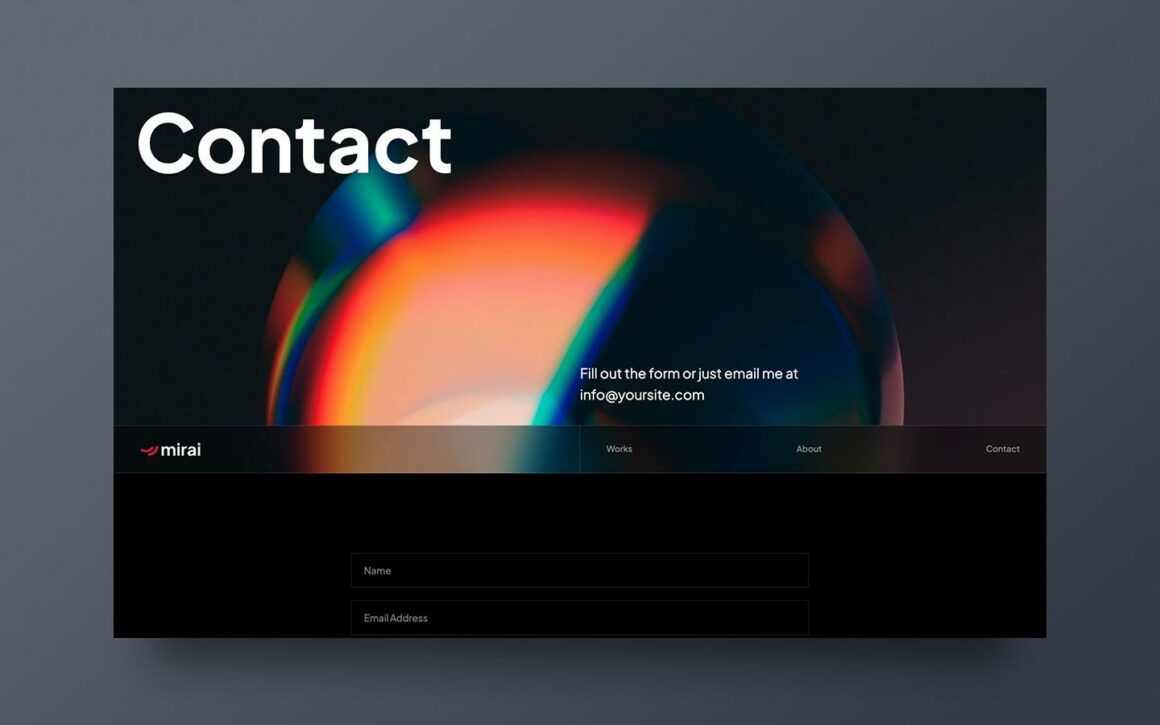 Mirai Webflow template is highly suitable for creating websites for creative portfolios, agencies, photographers, and photo studios.
27. Aurora – App Website Template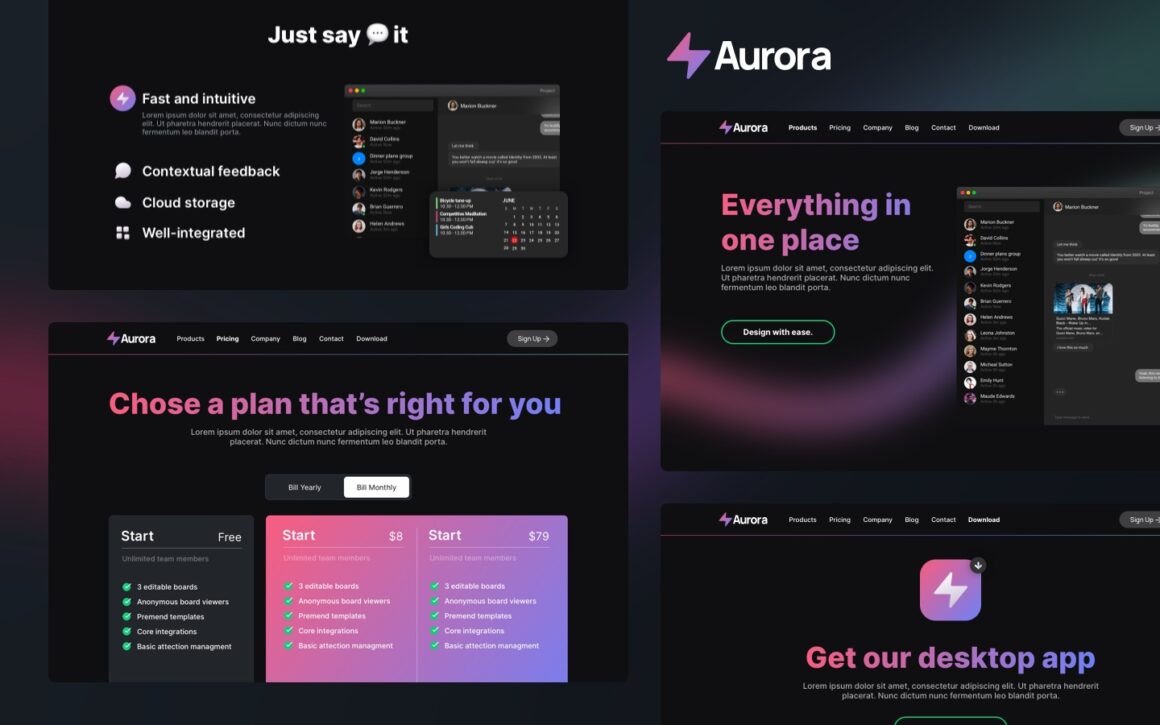 Aurora is a creative Webflow template designed & built for SaaS, software, startups, and mobile app. Is outfitted with all the features necessary to present you and your project in a fun and unique way. You can pick from our ever-growing features and section and build your SaaS empire.
28. Toystore – Retail Website Template – Free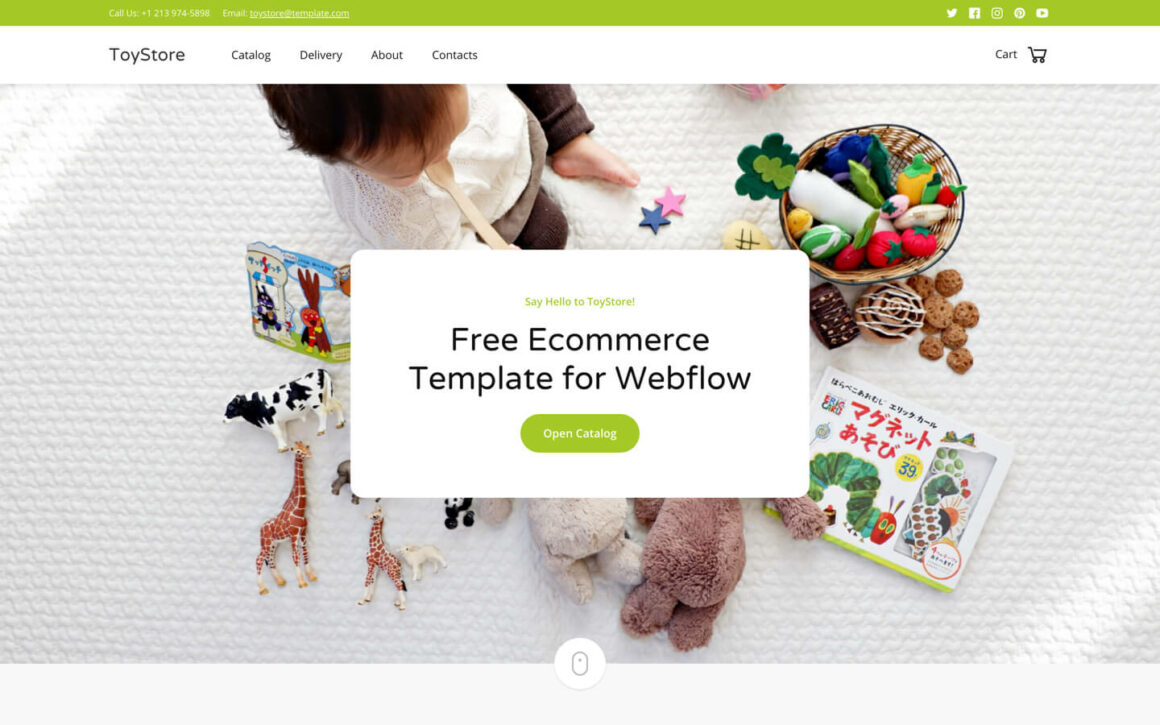 ToyStore is a fresh and colorful Webflow ecommerce template for your business. Enjoy the bright colors, add your products, mix components and build your own online shop! This template is totally FREE!
29. Tacos – Restaurant Website Template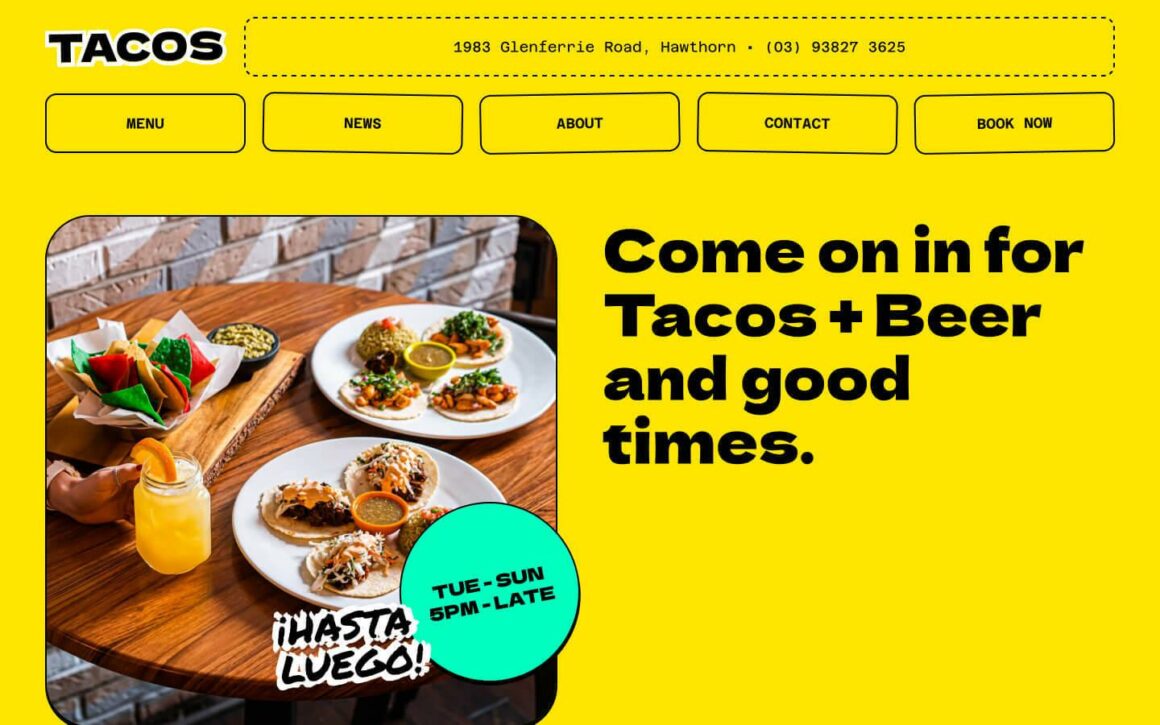 Light-hearted, fun and a little bit feisty, Tacos Webflow Template is the perfect fit for food trucks, cafés, restaurants and market stalls selling food or drinks of any kind. A seamless mixture of bright color, bold type and clever graphic design fuse deliciously with a dash of fun to deliver an authentic website experience bursting with character and the spirit of good times.
30. Photographer X – Photography Website Template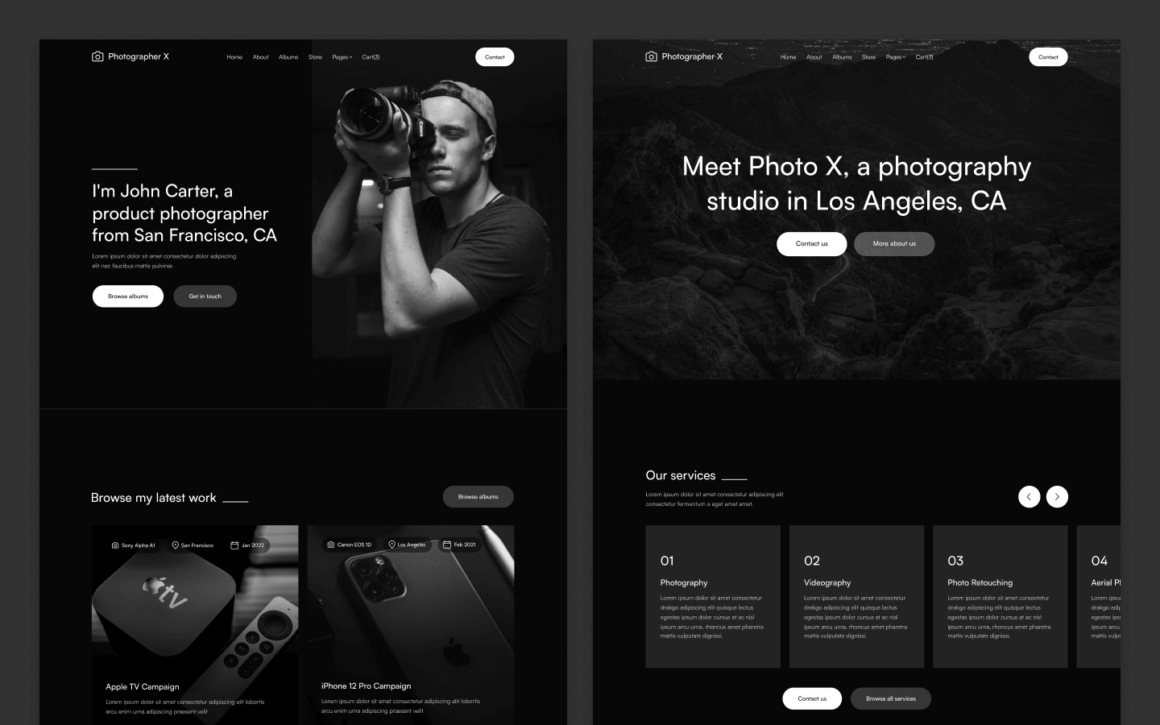 Are you looking for an amazing template to boost your brand as photographer or as a photography studio? Presenting Photographer X, the ultimate photography Webflow Template & UI Kit designed to help you have an amazing website as easy as 1, 2, 3.
31. Metric – Business Website Template – Free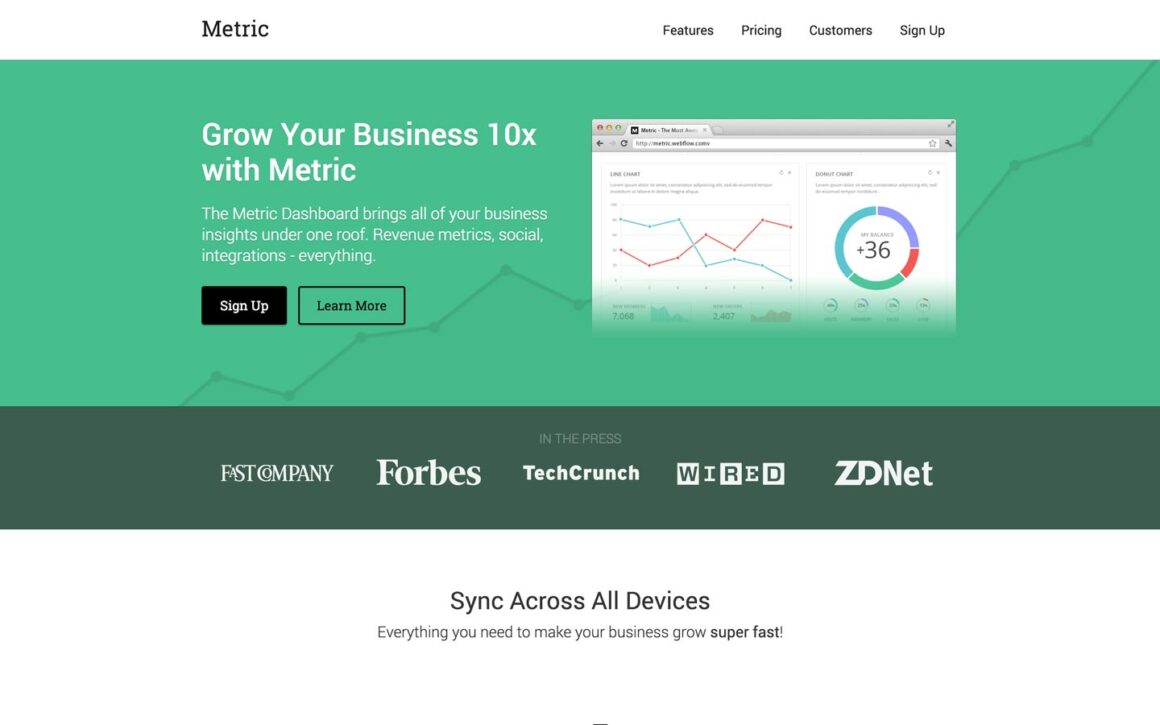 Do you need a slick responsive website for your business? Metric is a simple and clean responsive template that you can easily customize to fit your business' brand easily inside Webflow.