Brand books are the most useful and essential elements of business to keep everyone in your business or startup on the same page about your brand and brand attributes and to stay consistent with your branding. Brand books are the first steps to great brand management. Without a beautiful, organized, and well-defined brand book you may find yourself and your business doing lots of marketing and spending thousands if not millions of dollars to attract customers but none of them can remember and recognize your brand and its attributes afterward. Branding is the foundation of your company, and you or your teams shouldn't cut corners.
In this post, will going to see some of the most beautiful brand book examples, and a few brand books from business giants like Google and Spotify to get inspired and find ideas for your startup or business brand books. And we're going to answer some serious questions about brand books, questions that may already have, such as what is a brand book? who makes a brand book? how to make a brand book, and what is the cost of brand and brand book design? You will get the answer to all of these questions and more.
Before we continue to the post, you need to know that your brand book and brand guidelines can be created when you defined your brand vision, mission, you brand hierarchy, and its personality and character. A brand is not just some beautiful and randomly picked colors and shapes and typographies.
Four key element of brand channels
Brand Products
Business and Brand Environment (Both digital and physical)
Brand Communication
Teams, People and Brand Behavior
What is in a brand book?
The brand book is the key element of your brand strategy. A brand book is like a user manual, it's a tool that let everyone learn everything about the brand and all of its details and shows them how to use the brand elements such as logos, colors, and fonts, and how to design and deliver a message with a brand vision and other brand attributes in mind. Such as How we should write our copy and messages, in which tones, and how we sound when our audience reads or listen and watch our messages.
Simply, a brand book contains all the elements that make your brand unique and make it stand out from competitors. Principle elements such as brand mission, values, and vision to the visual part of your brand such as logos, colors, fonts, sizes, spacings, does and don'ts, and everything else in your brand visual guideline and best practices. The brand book is the most essential part of your business strategy. All of these should help you define a unique brand personality and show it to the world through your products, marketing, buildings, ads, content and more.
Now you should know What is the purpose of a Brand book.
Let's pause these and jump to the next important question. (I will write more about what is brand and brand book in another article, I promise)
Brand Book vs Brand Guideline
Both brand books and brand guidelines serve the same purpose. They act as a framework for internal and external communication that maintains consistency and cohesion across business operations. Research shows that consistent branding practices increase annual sales by 23%.
Does Your Brand Need a Brand Book?
Yes! I mean not having a brand book doesn't kill your business immediately. But it harms your business from the inside and outside. From the inside when everyone in your team doesn't have a guideline on how to design, write and communicate with your customers, not knowing the missions and vision leads them to do lots of unrelated and costly work that does not help your business to get where you want to be. This inside confusion that your teams suffer from, leads to customer confusion, dissatisfaction of customers, and low brand recognition and low reputation. All of these costs your money, a lot of it.
Some so many people just buy from brands and are willing to spend more for brands that they know, and like. If you don't have a very well-defined brand book, how can you tell if you even have a brand? If you choose to go without a brand book, not only you will miss opportunities, but you will also lose money each time you spend your money on advertising. You don't want to be the brand that has a customer who bought a $1000 product from you, and next year ask their partner what was the brand that we bought this from? I don't know, let me check if they hacked the brand name on the product. (If you don't a tangible product, you need a brand book even more!) You get the idea; you want to make a profitable business that lasts decades and has many fans and brand advocators.
Oh, I don't want to make this topic one of those boring articles, let's move to the next big things in this article and then get back to answer more questions about brand books.
Best Brand Book Templates
The game-changing brand book template that revolutionizes brand identity creation. Crafted for entrepreneurs, startups, side hustlers and brand experts, Brandora empowers you to design a captivating brand identity, even if you're new to branding. Elevate your business with a professional brand presence that sets you apart in a competitive market.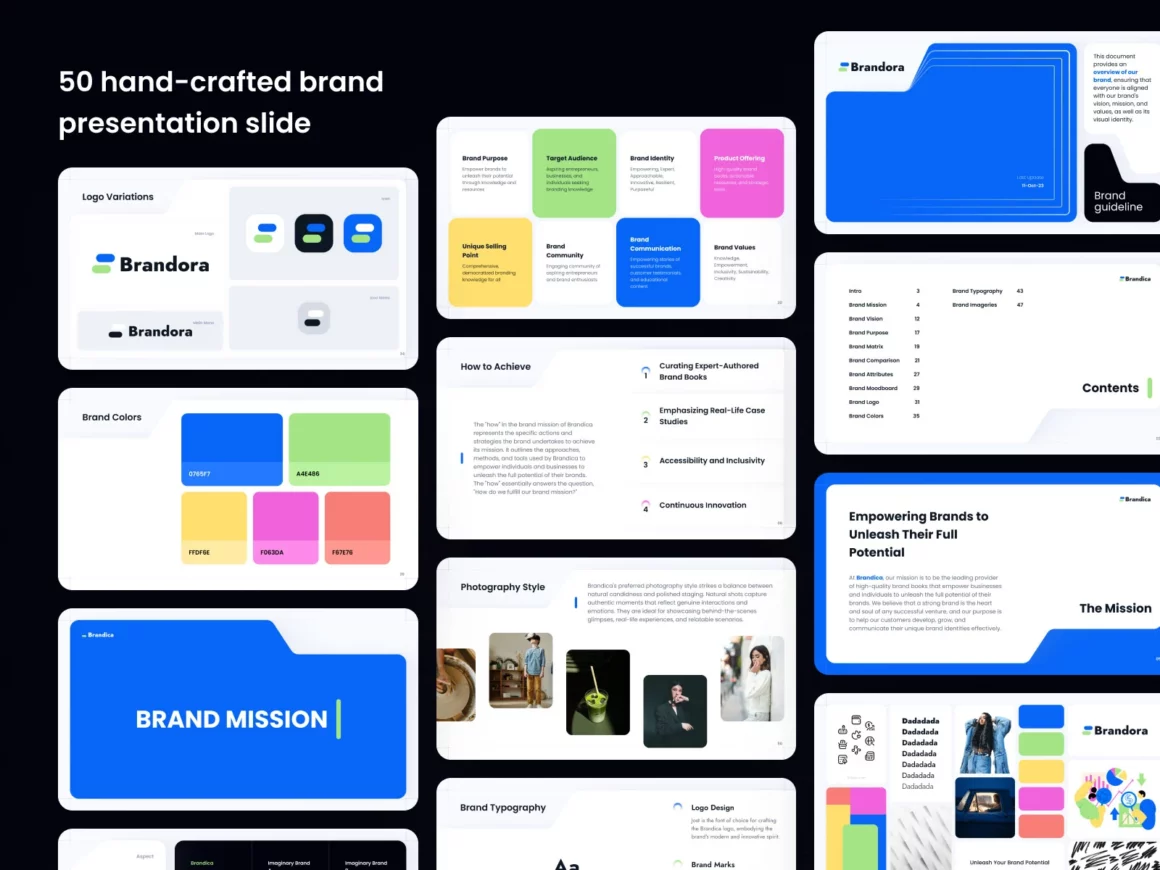 Features and What's Inside:
Comprehensive Brand Book
Visual Identity Mastery
Messaging Precision
Online and Offline Consistency
Strategic Brand Matrix
Inspiring Moodboard
Key Brand Elements: Dive deep into essential brand components:
Brand Imageries and Illustrations
Does and Don'ts
Logo Safe Spaces
Color Palettes
Typography Guide
Practical Tools: Empower your brand-building journey with essential resources:
Brand Matrix & Comparison
Brand Attributes
Brand System
Beautiful Brand Books and Style Guides Inspiration
By Shakuro Branding for Shakuro
This shot shows a branding guide for the Alfie healthcare service. Thanks to its vibrant blue color, it catches the attention right away. The mixture of blue and white is very contrasting, so all details are easy to spot, and the texts have high readability. The elements are well-arranged, step by step, with enough white space around them. As a result, people understand the branding information better.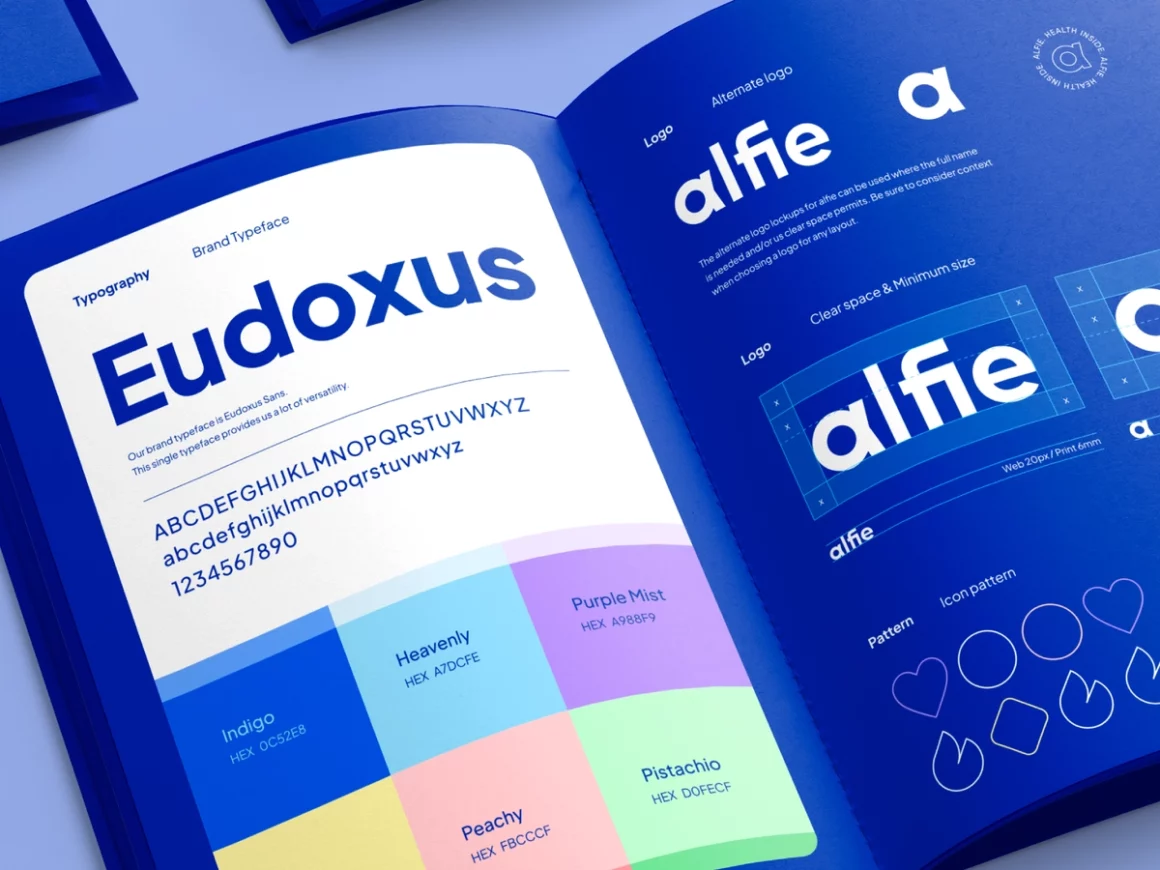 By Outcrowd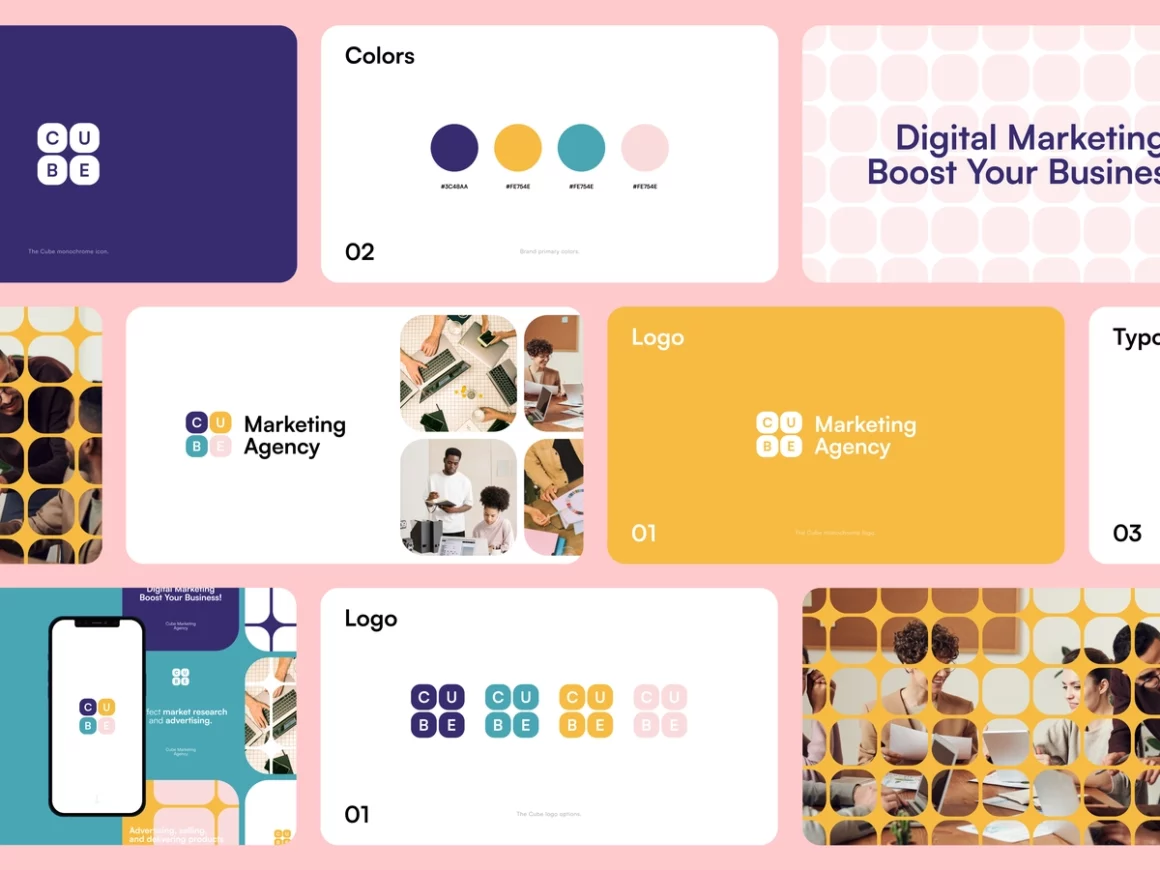 By Jordan Jenkins for unfold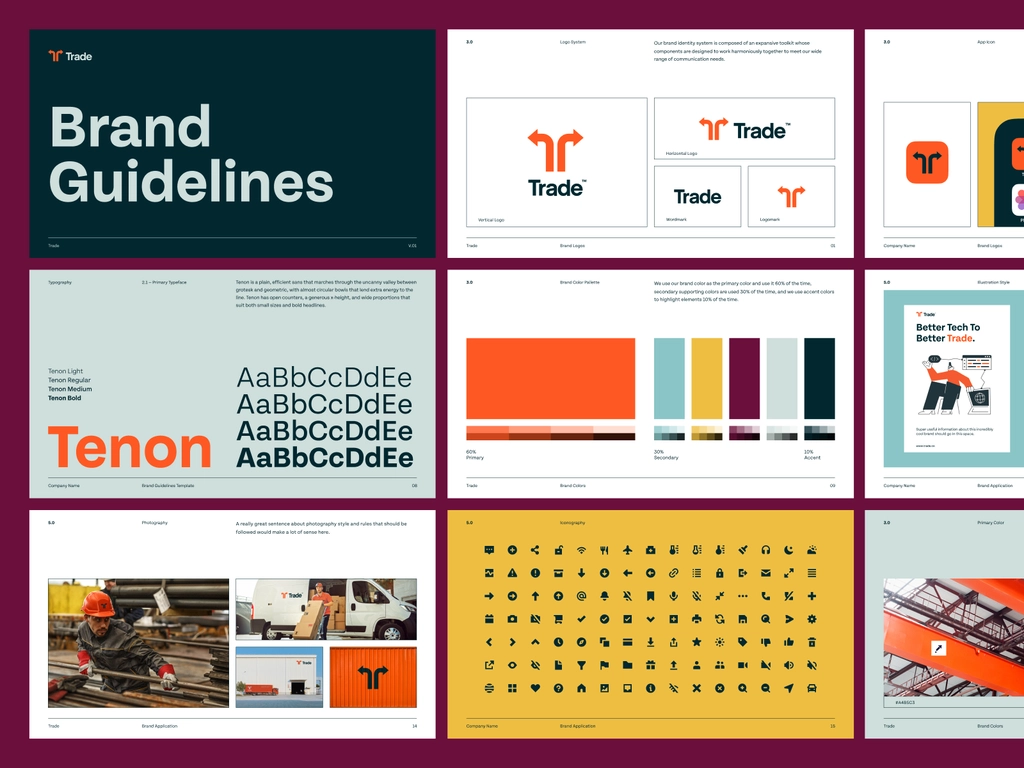 By Happy Tri Milliarta for Odama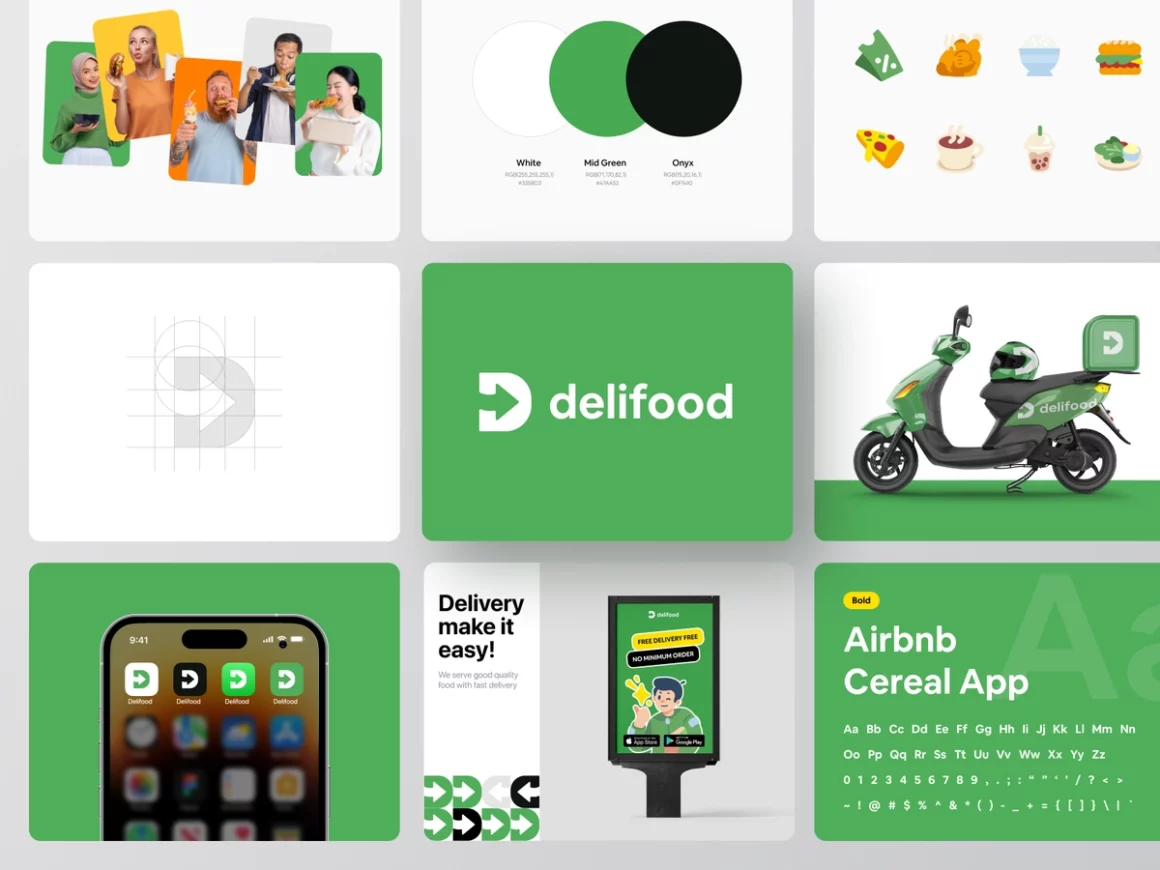 By voxy St for Sans Brothers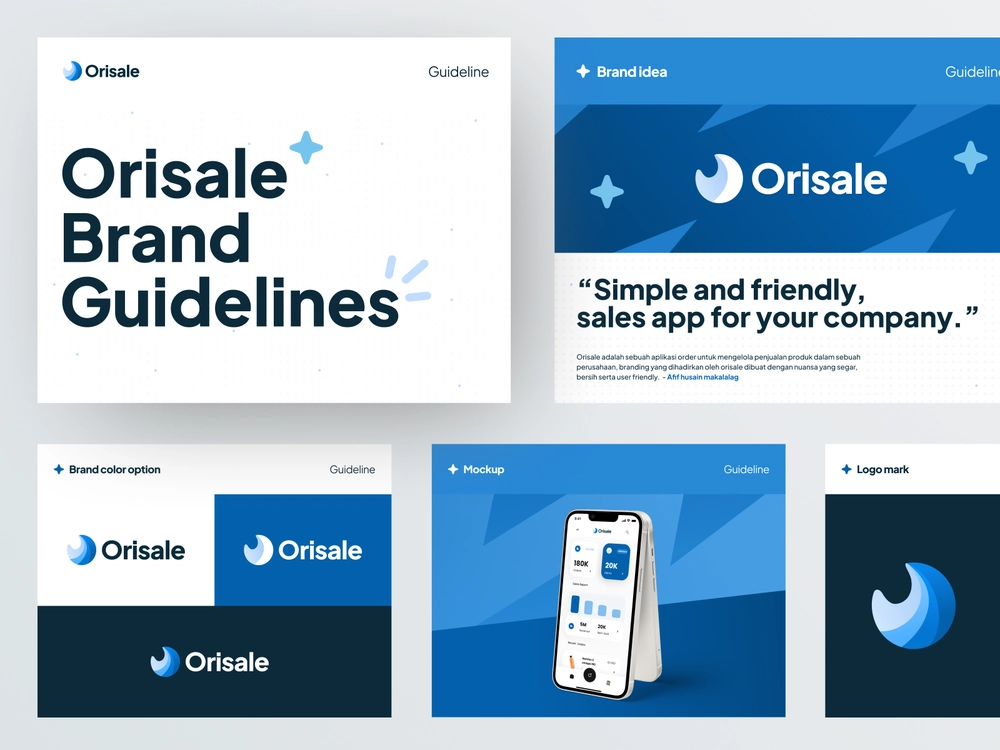 Brand Visual and Brand Book Designs
By SlabPixel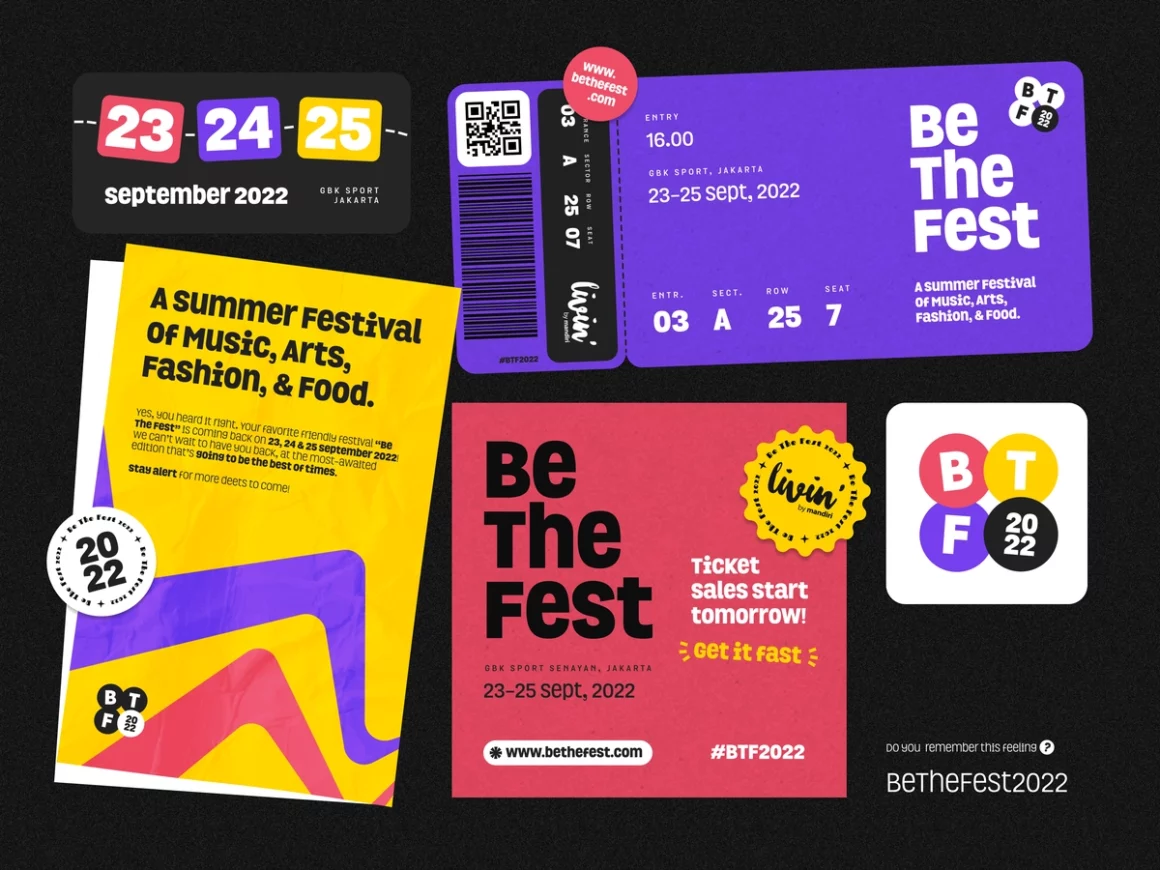 By Yummygum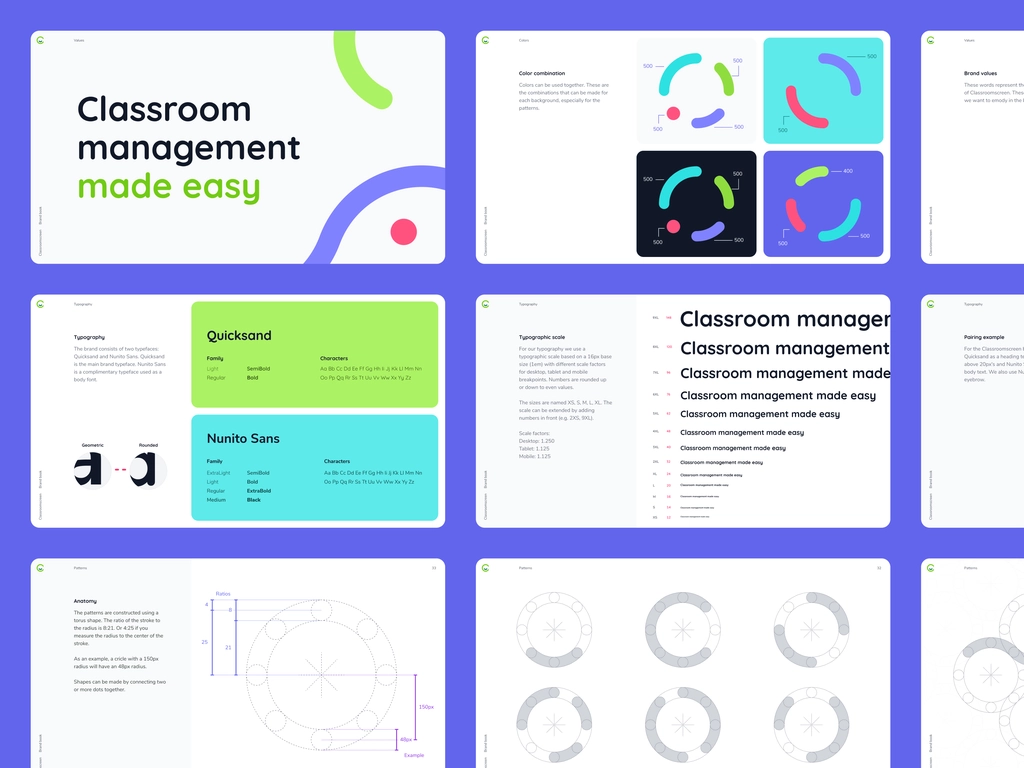 By Olga Vasik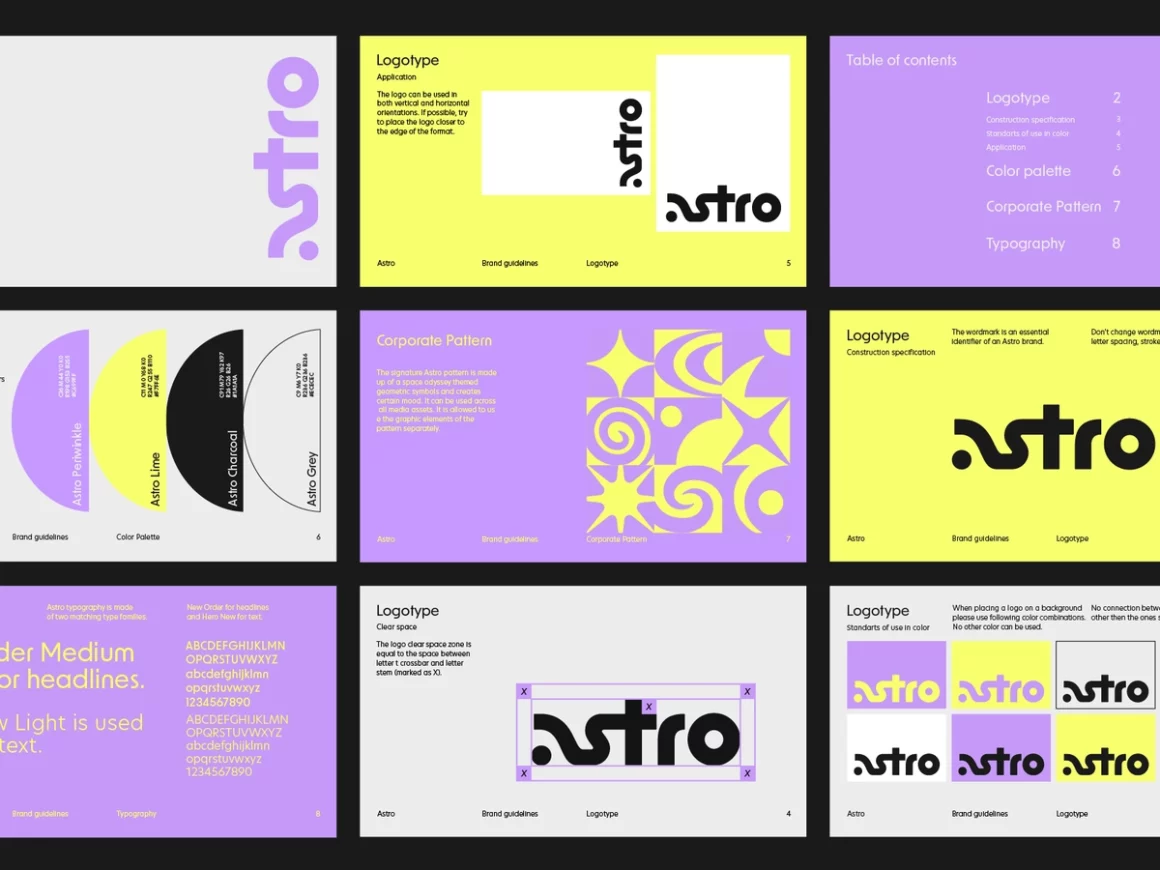 By Ramotion
Transcend brand illuminates' simplicity, transparency, and lightness as a data privacy firm. The naming says it goes beyond the set limit, and we demonstrated it via a dashed line. With all characteristics in mind, we implemented them inside a unified product guide.
We carefully considered the right typography, color palette, and other branding components based on the concepts above. After all, the product guide is just an instruction, but it also sets the right tone and mood for the users. It shows what kind of character the brand has.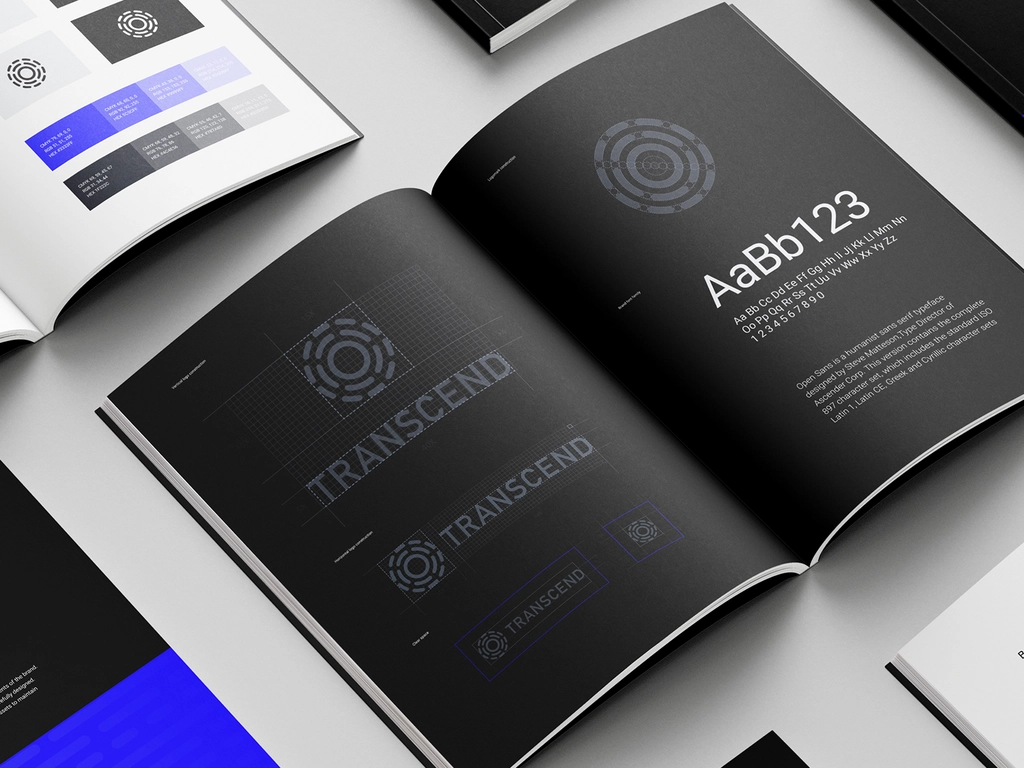 By Outcrowd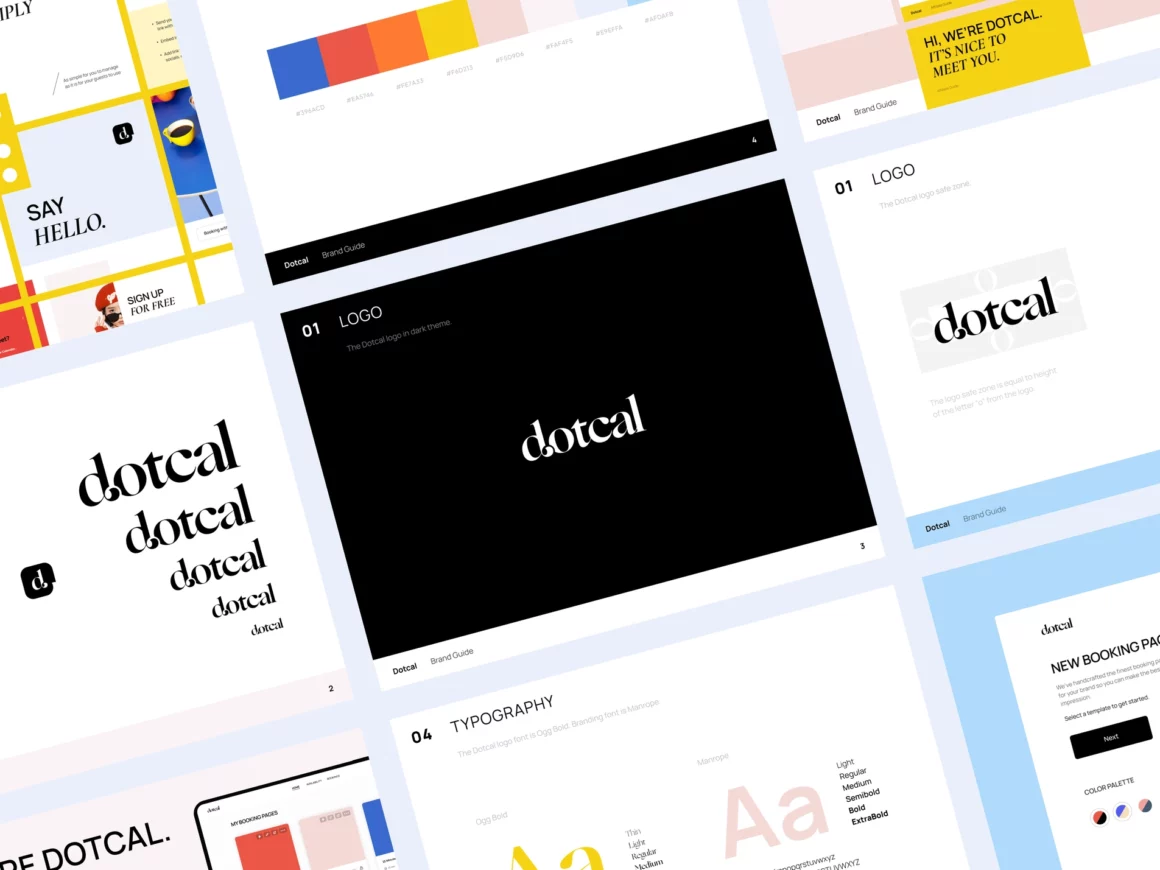 You may like these posts too:
Hope you got some really cool inspiration from the brand guidelines that I've shared above. Let's get back to where we were, Yes answering your questions around brand guideline and book design.
What should be included in a brand book?
Brand Strategy
Brand Mission
Brand Values
Brand Vision
Brand Target Audience
Brand Personality (Who would it be if it were a person?)
Brand Promise
Brand Tone of Voice
Brand Positioning
Brand Moodboard
Brand Behavior
Brand Images, photos, and illustrations
Logo
Colors
Fonts and Typography
That's it for now. Hope you find it useful. I will update this post in a few weeks and will add more inspirations as well as answering more of your questions, so make sure to bookmark this page and come back again.
---
Want to make your branding efforts easier? Check out the Business Hub:
Your Business Hub, ENTIRELY in Notion. Tired of cobbling together multiple apps to form your Business? Me too. Business Hub lets you capture and organize everything inside of Notion – turning it into an all-in-one workspace.