Last Updated on September 26, 2023 by Farnaz
Halloween is just around the corner, and it's time to start thinking about how to make your decorations and costumes stand out. One of the best ways to create a spooky and festive atmosphere is by using the right color palette. In this post, we will explore 20 Halloween color palettes that will help you bring the spirit of the season to life.
Choosing the right color palette can make all the difference when it comes to creating a memorable Halloween experience. Whether you prefer classic, moody, or playful colors, there are endless possibilities to explore. So, get creative and have fun experimenting with different combinations to bring the spooky spirit of Halloween to life!
Pumpkin Color Palette
Illustration for Outcrowd
Mummy's Curse – Classic Halloween Colors
These combinations are timeless and instantly recognizable. The most iconic palette consists of orange and black, representing the colors of pumpkins and bats. You can also try a variation of this palette by adding a touch of purple or green for an extra eerie vibe.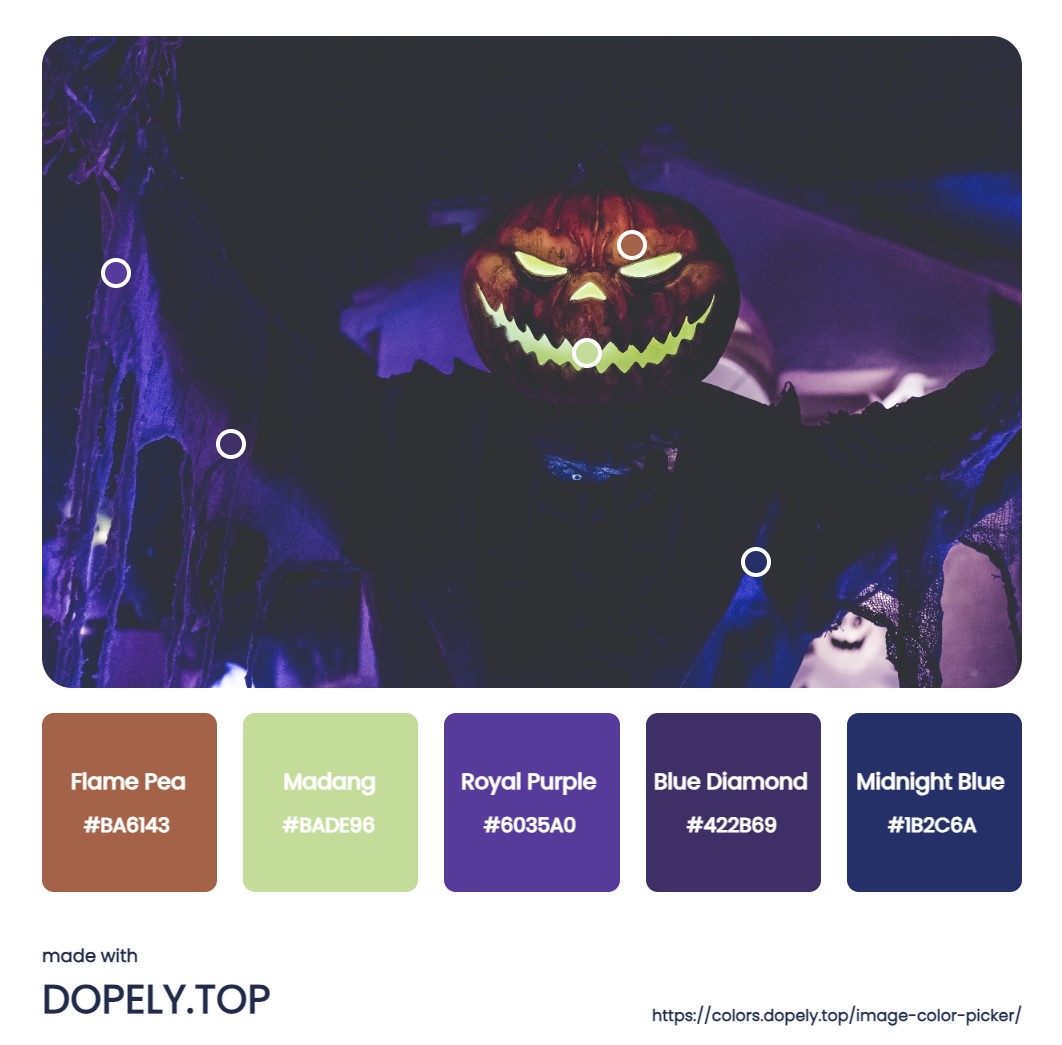 Zombie Apocalypse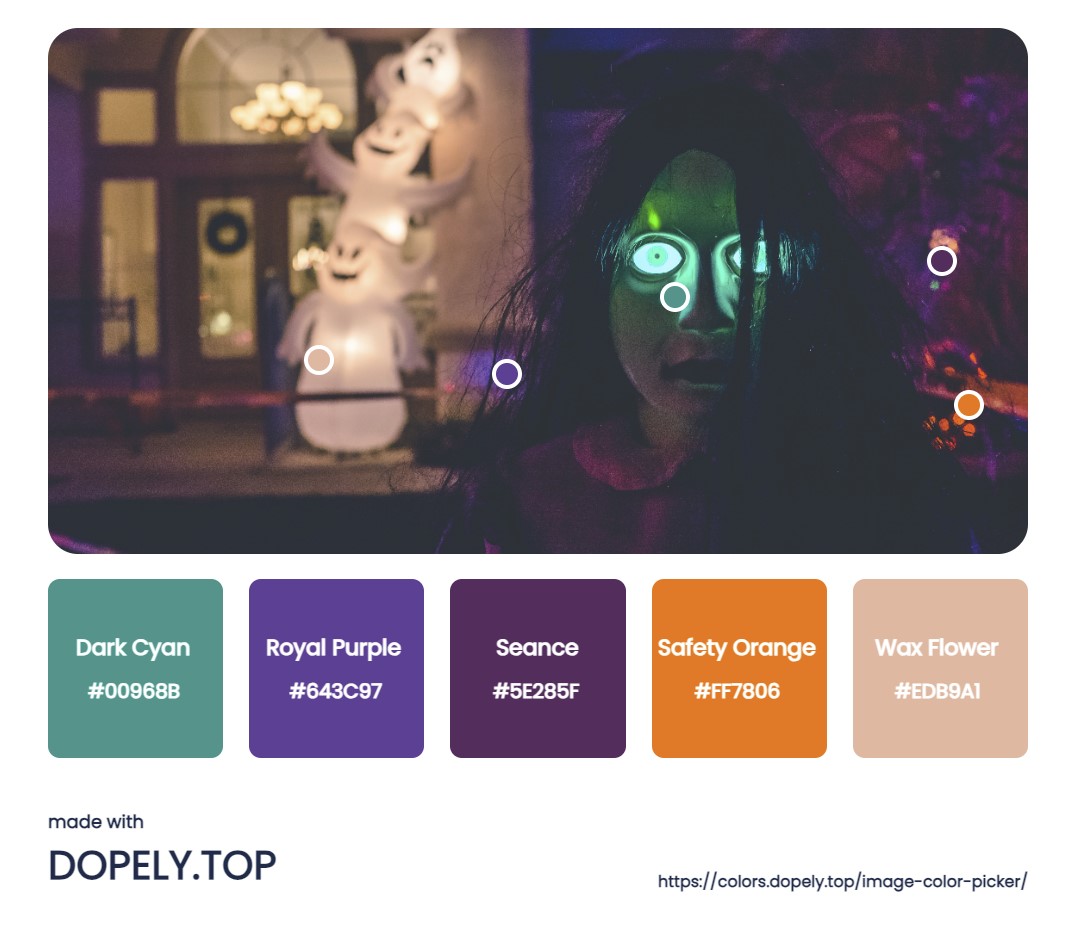 Bone Chilling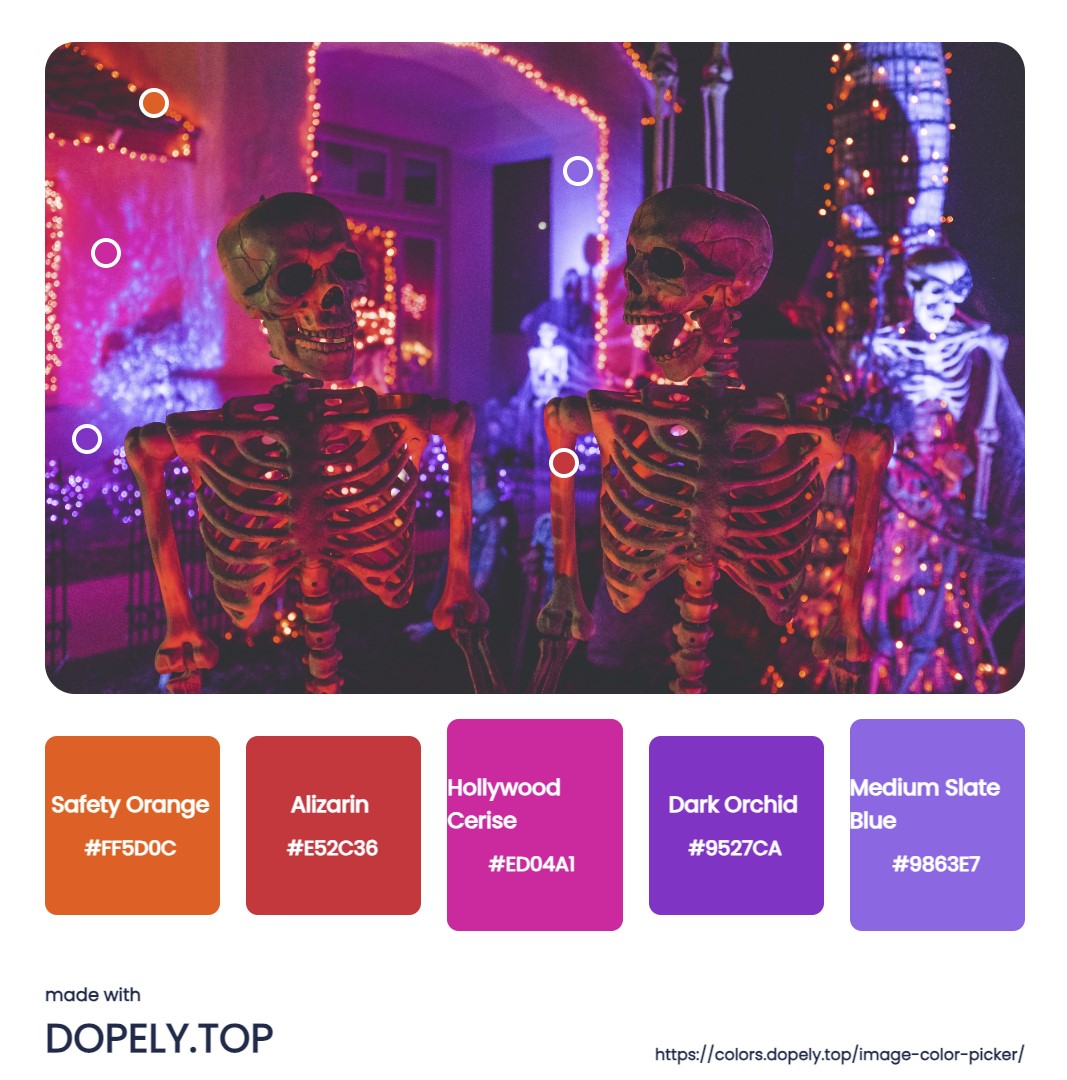 Eerie Mist – Halloween Color Palette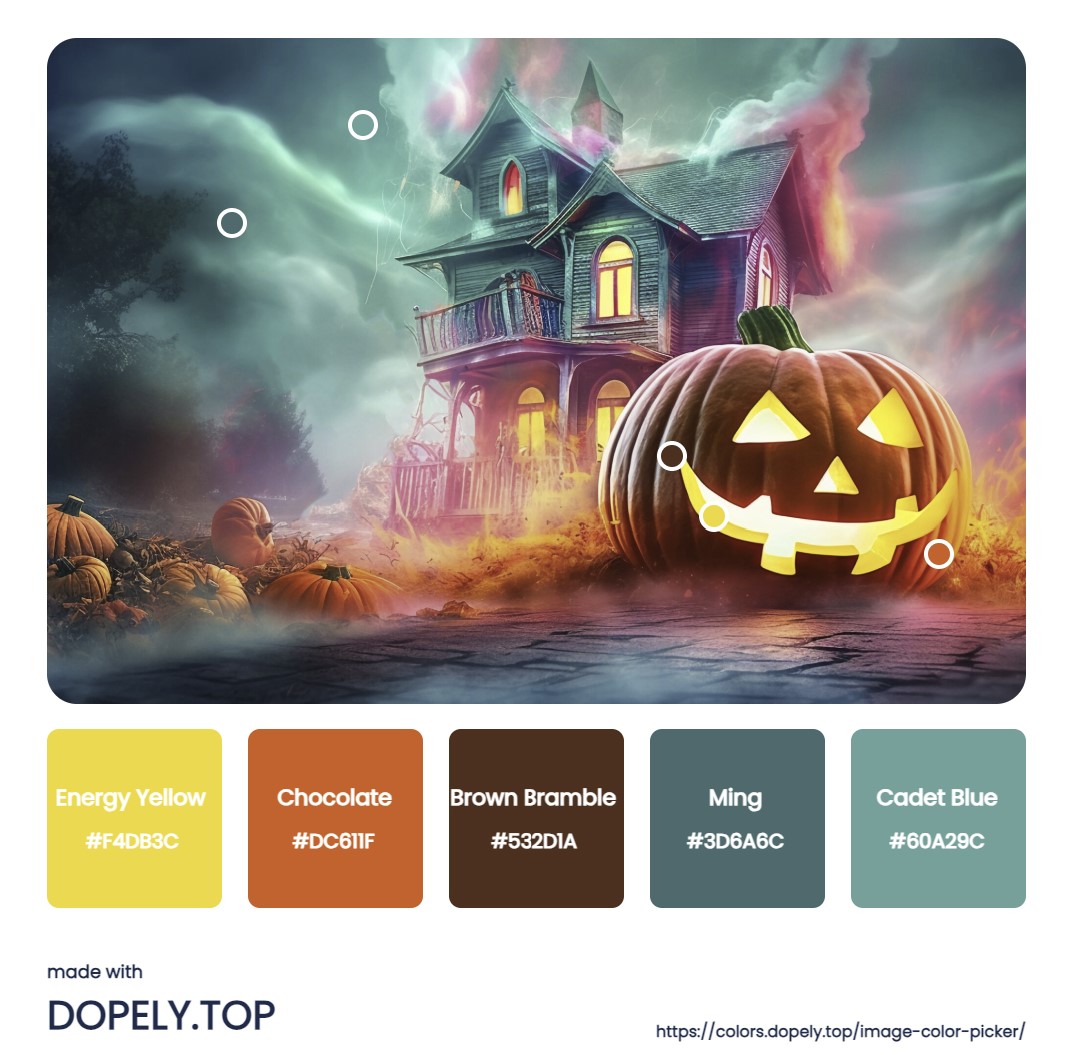 Bat's Lair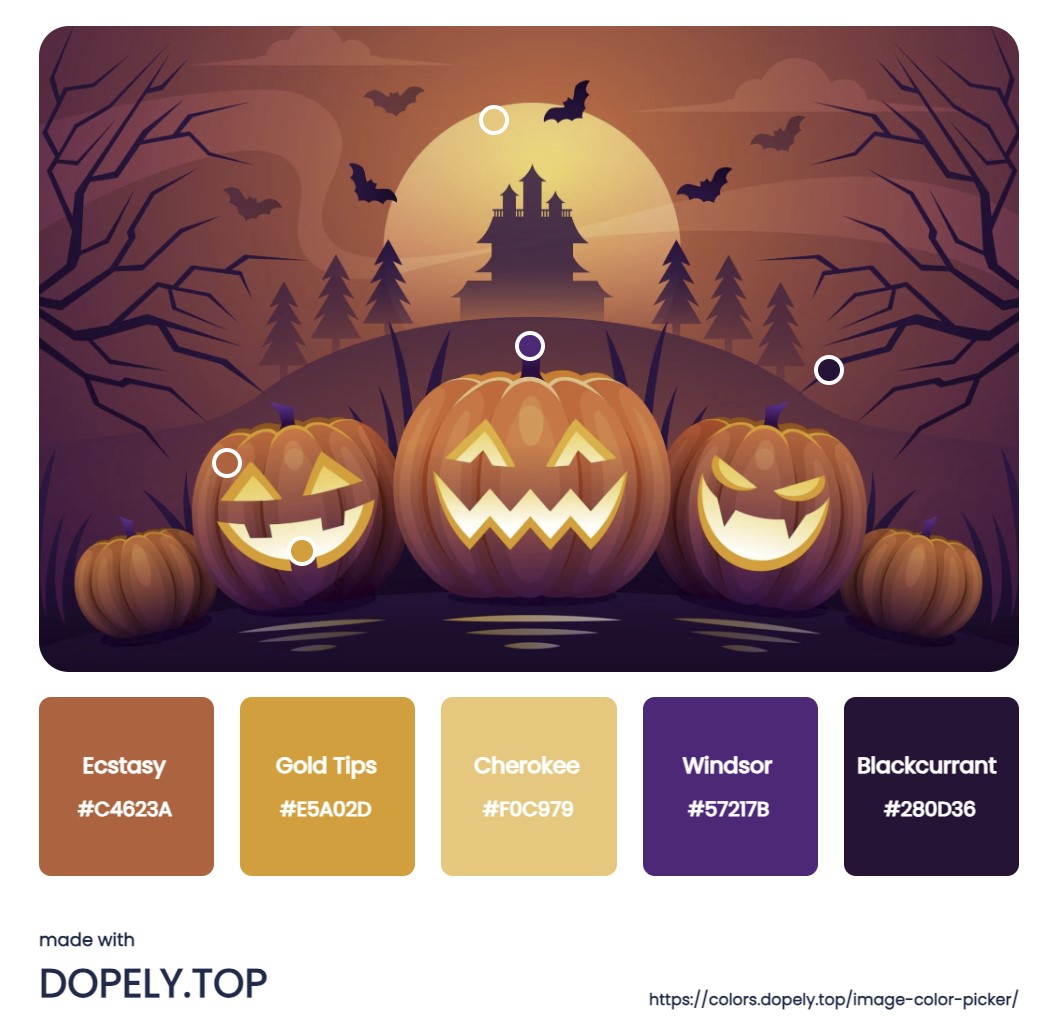 Pumpkin Patch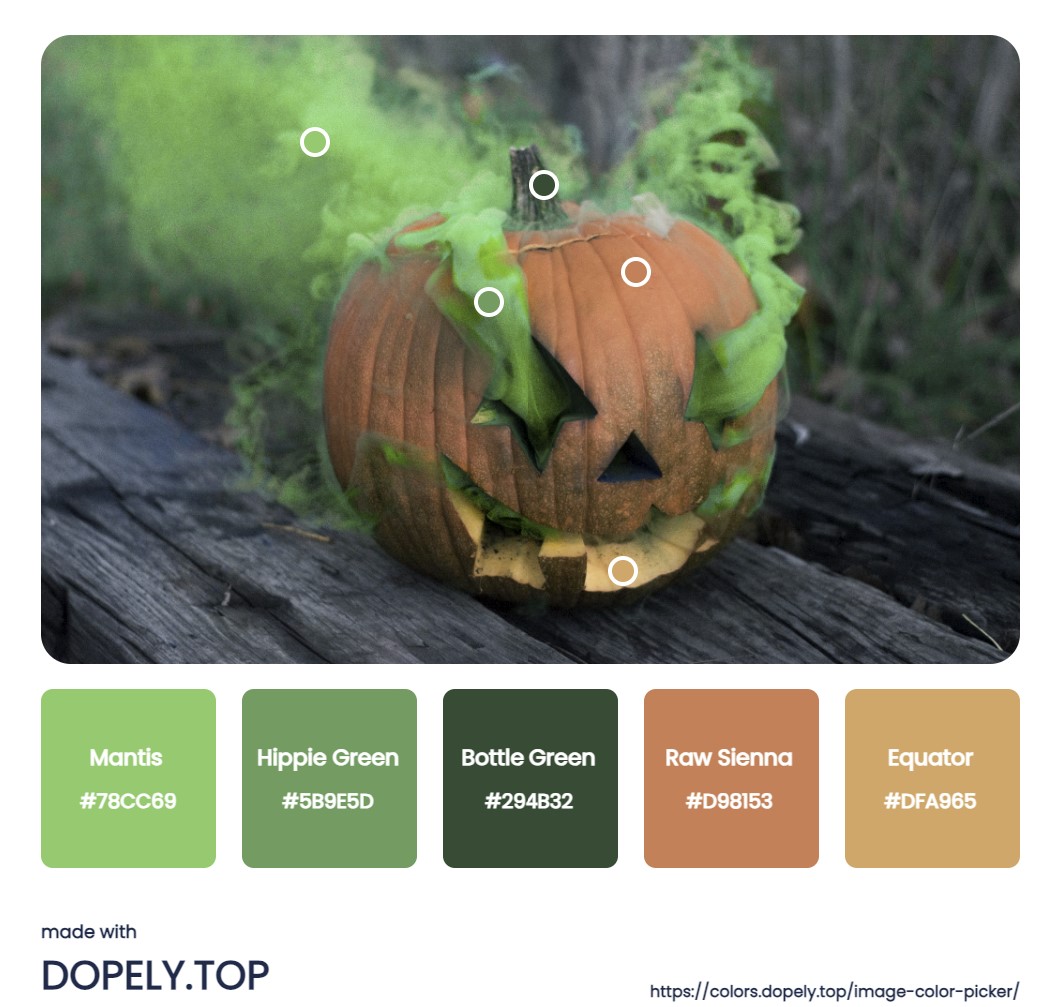 Mummy's Candy Delight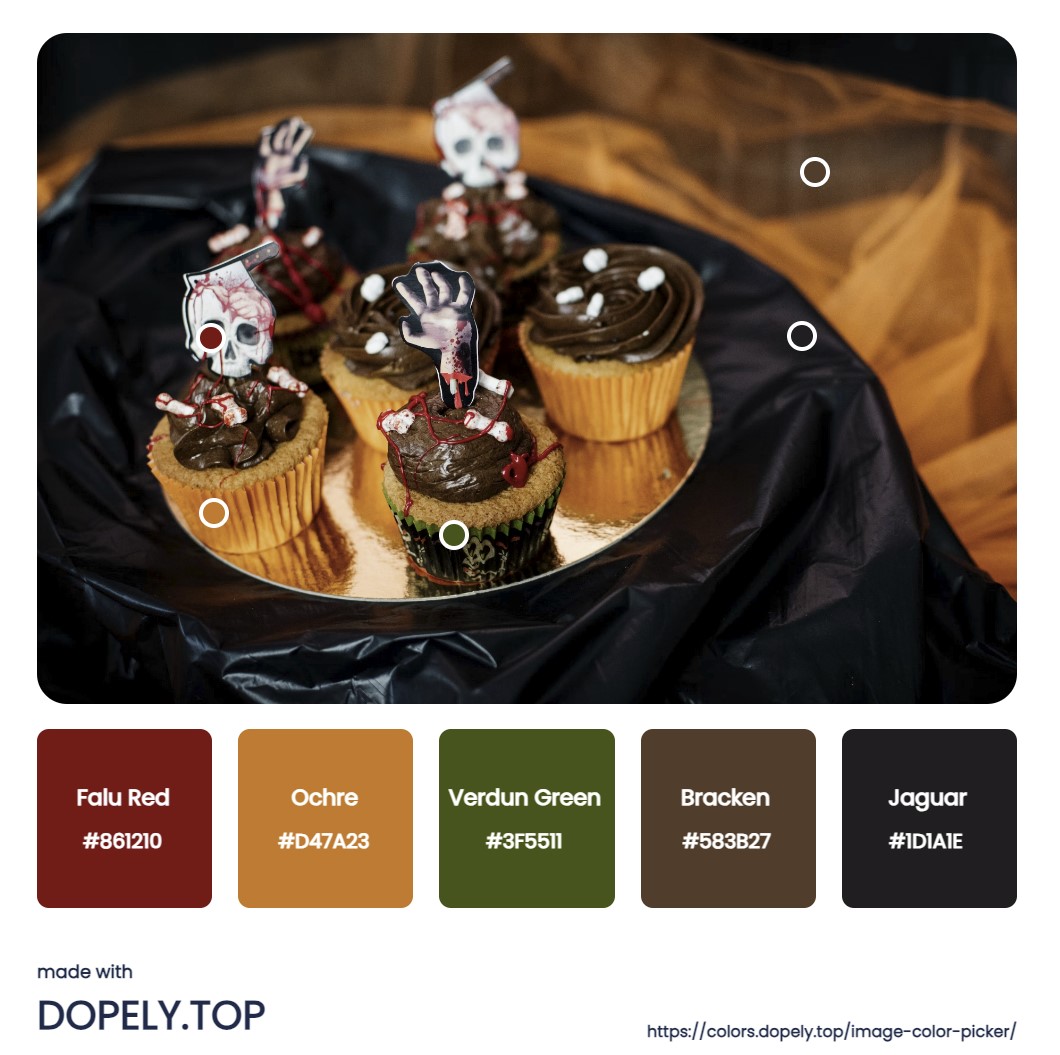 Midnight Spell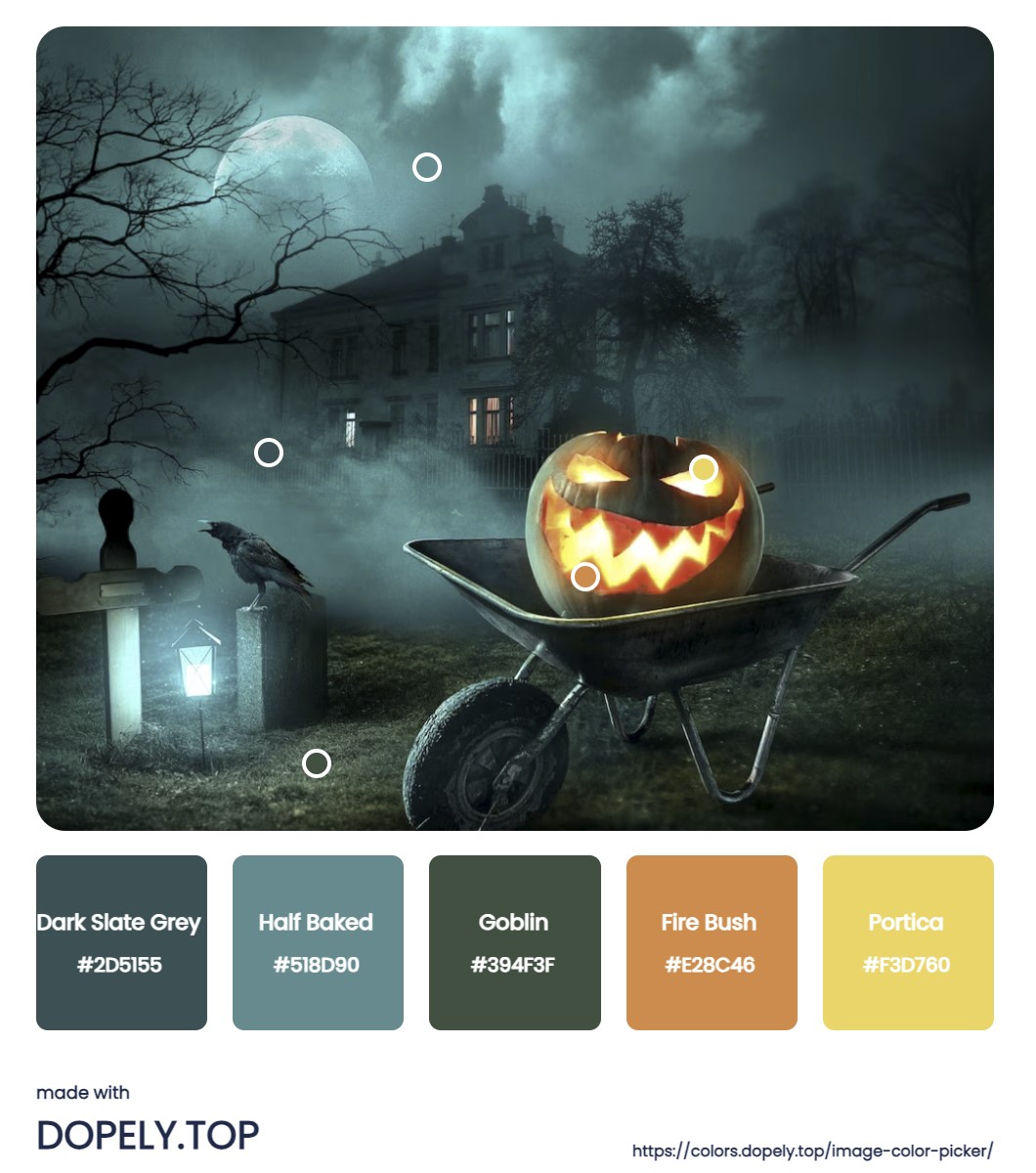 Witching Black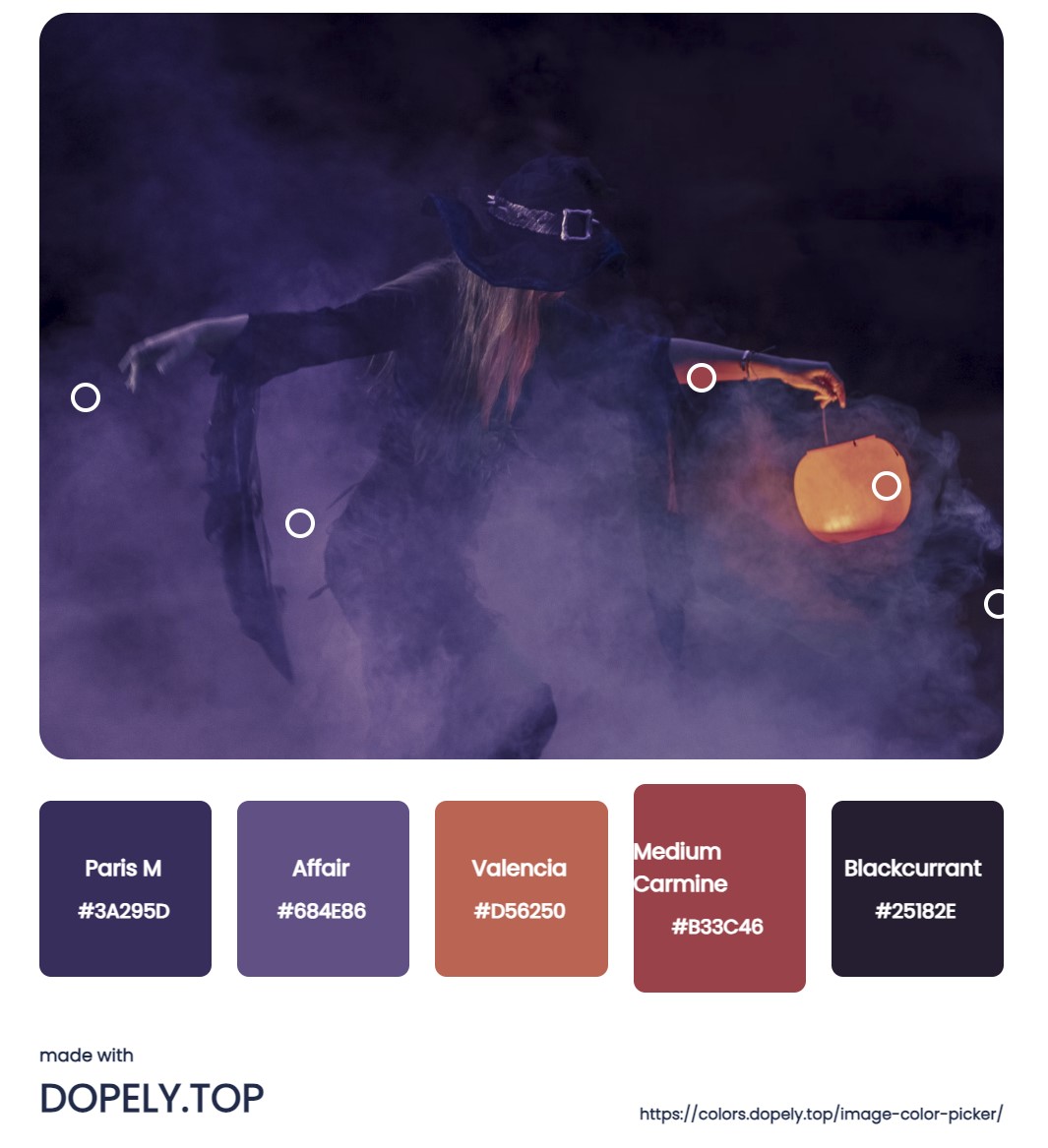 Pumpkin Crazy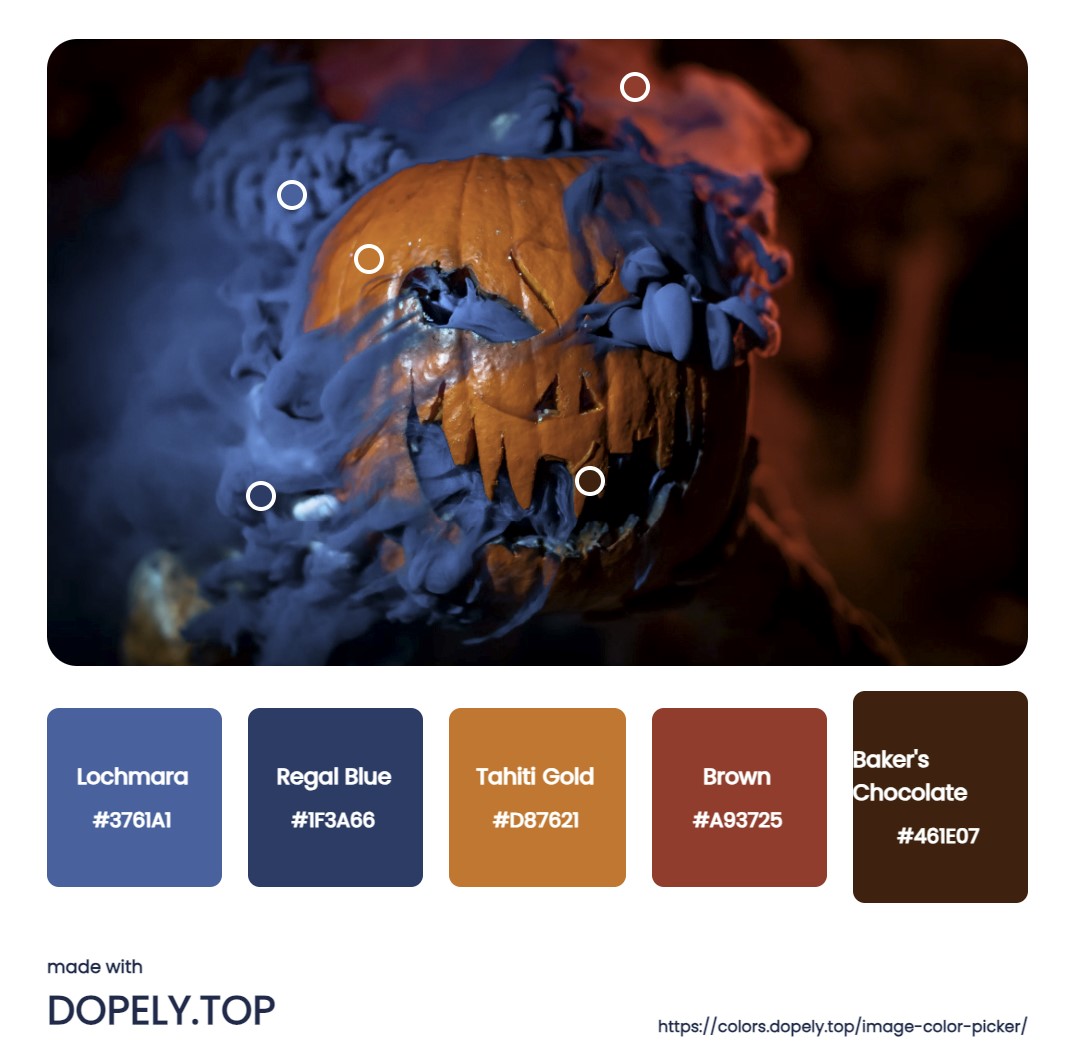 Cursed Crypt – Halloween Color Palette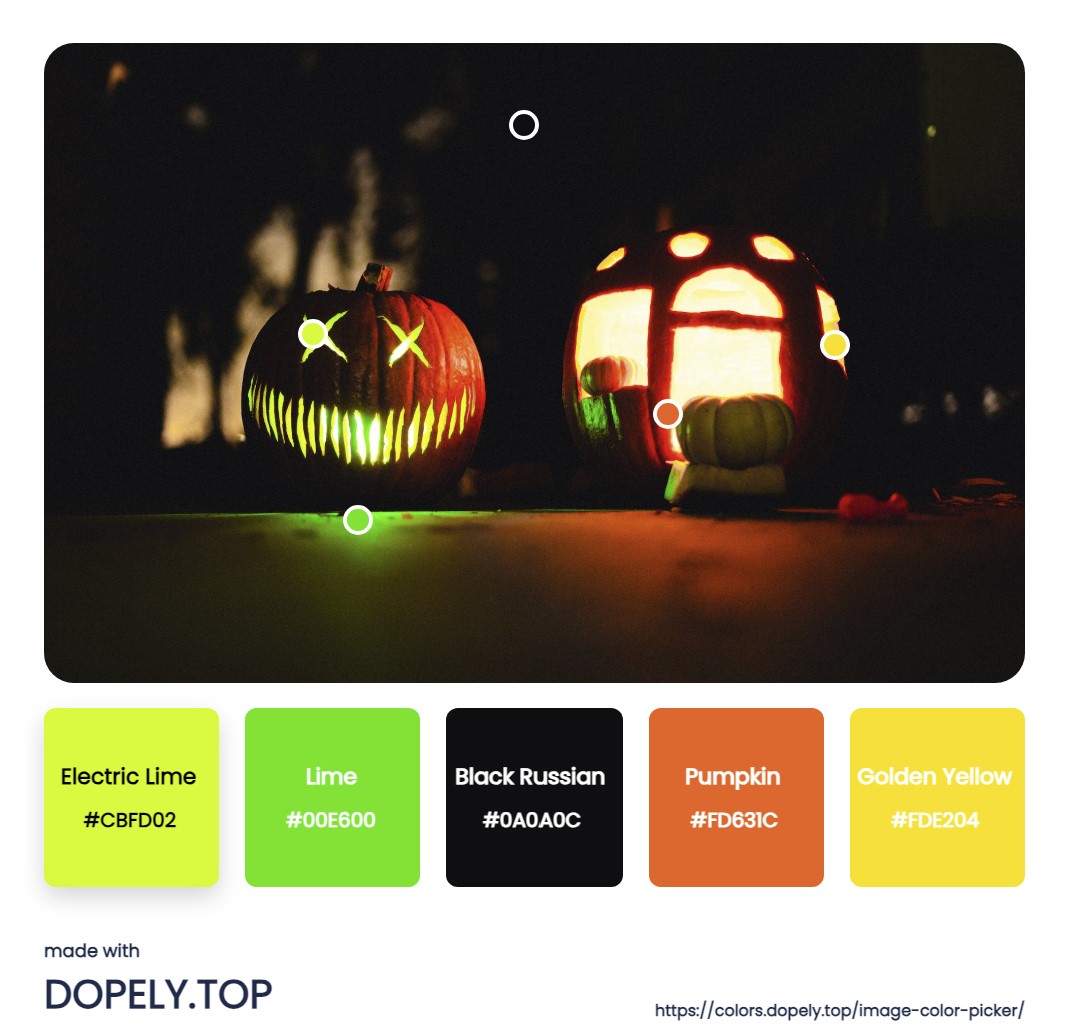 Wicked Witch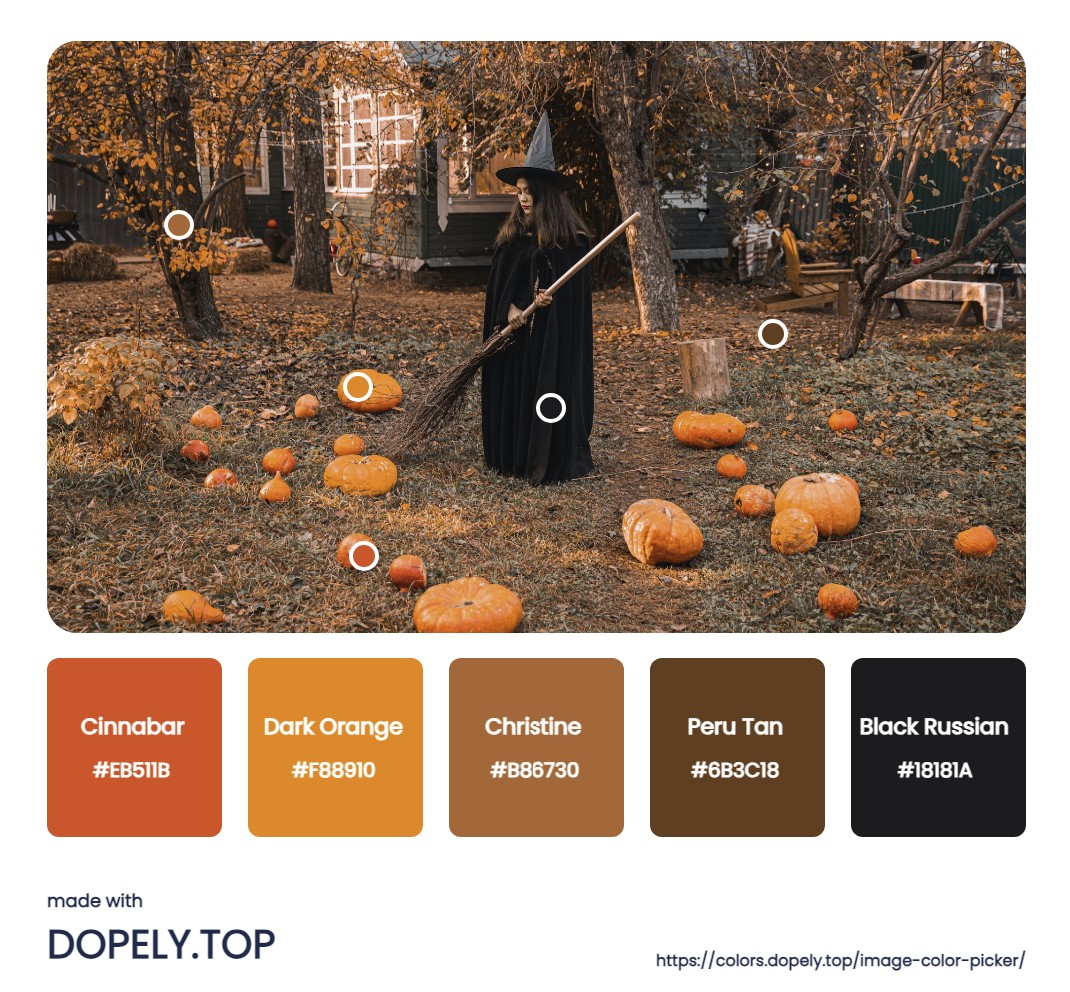 Haunted Mansion – Halloween Color Palette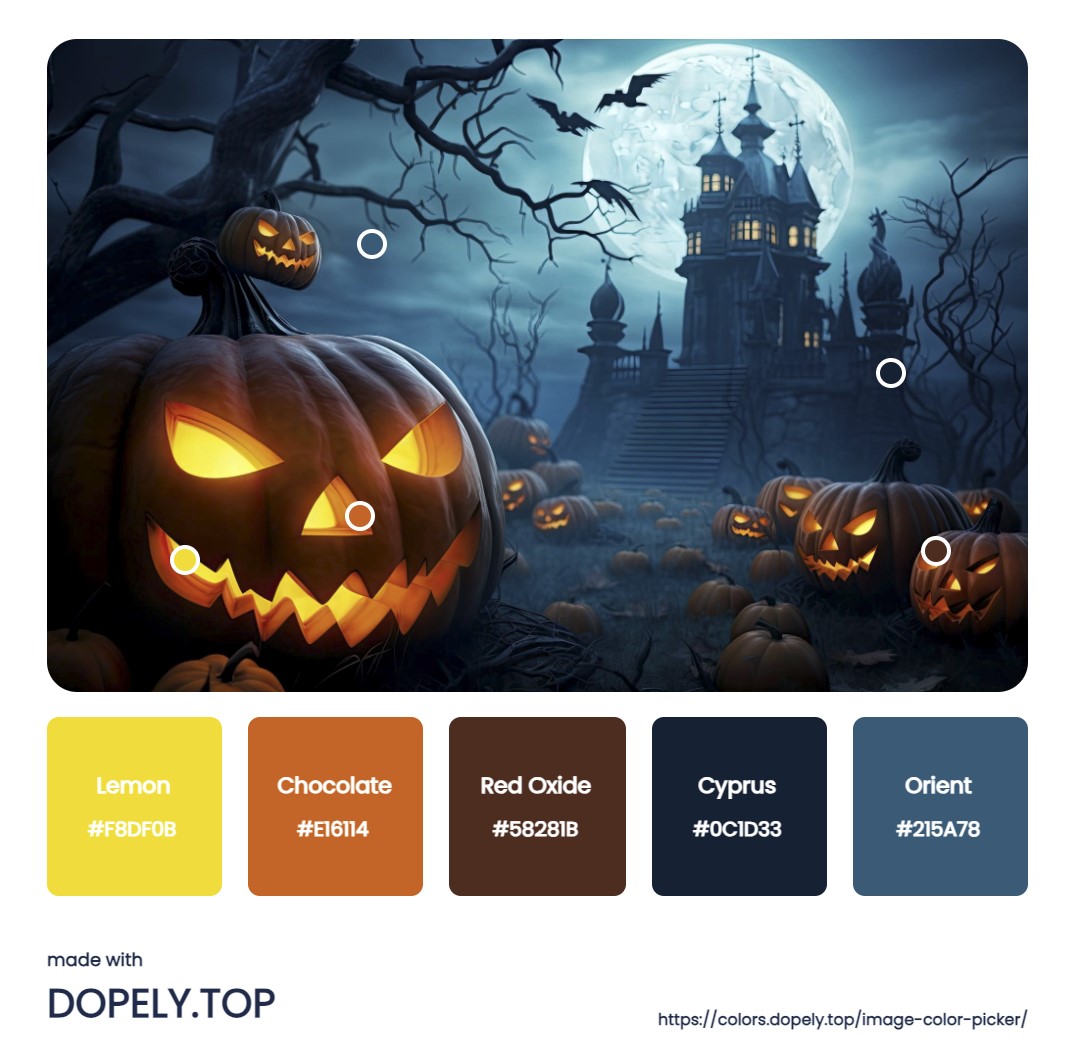 Moody and Mysterious
If you're looking to create a more mysterious and haunting ambiance, consider opting for moody color palettes. Shades of deep purple, dark grey, and midnight blue are perfect for setting a spooky mood. Pair these colors with metallic accents in silver or gold to add a touch of glamour to your Halloween decor.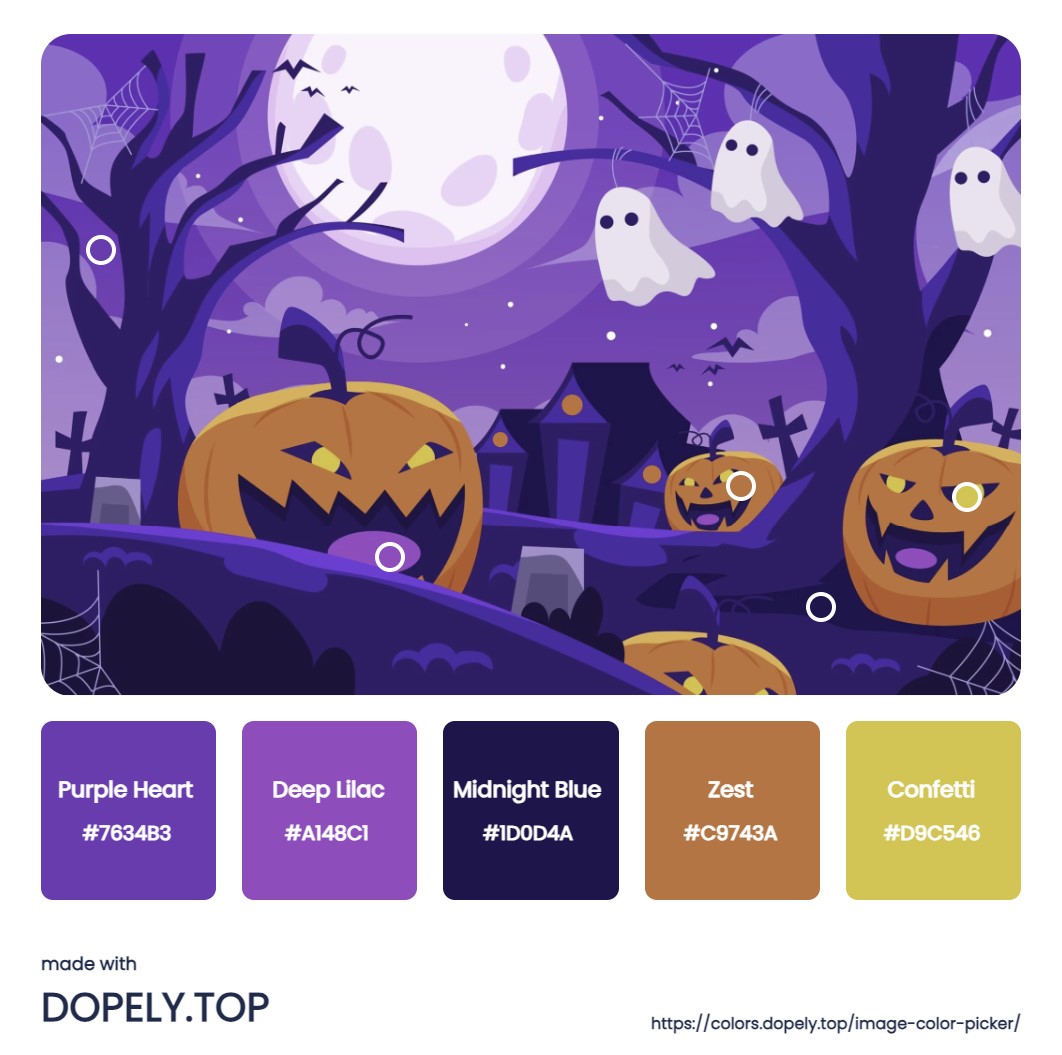 Ghoulish Grin
I've handpicked a delightful color palette that truly resonates with me. Let's start with the captivating Blue Gem (#4f339a); it's like a piece of the night sky, mysterious and calming. Paired with the enchanting Medium Red Violet (#a72b8f), it adds a touch of passion and vibrancy. Now, let's talk about Spray (#8cb8dc), a soft and soothing hue that feels like a breeze on a warm day. Then there's Portica (#ebd852), a bright and sunny shade that injects energy into the mix. And finally, William (#516f61), a deep, earthy green that brings balance and harmony to this palette. Together, these colors create a symphony of emotions – from tranquility to excitement – making them not only visually pleasing but also emotionally enriching. Whether it's for design, decor, or simply to brighten your day, this palette has a lot to offer.
Illustration for tubik.arts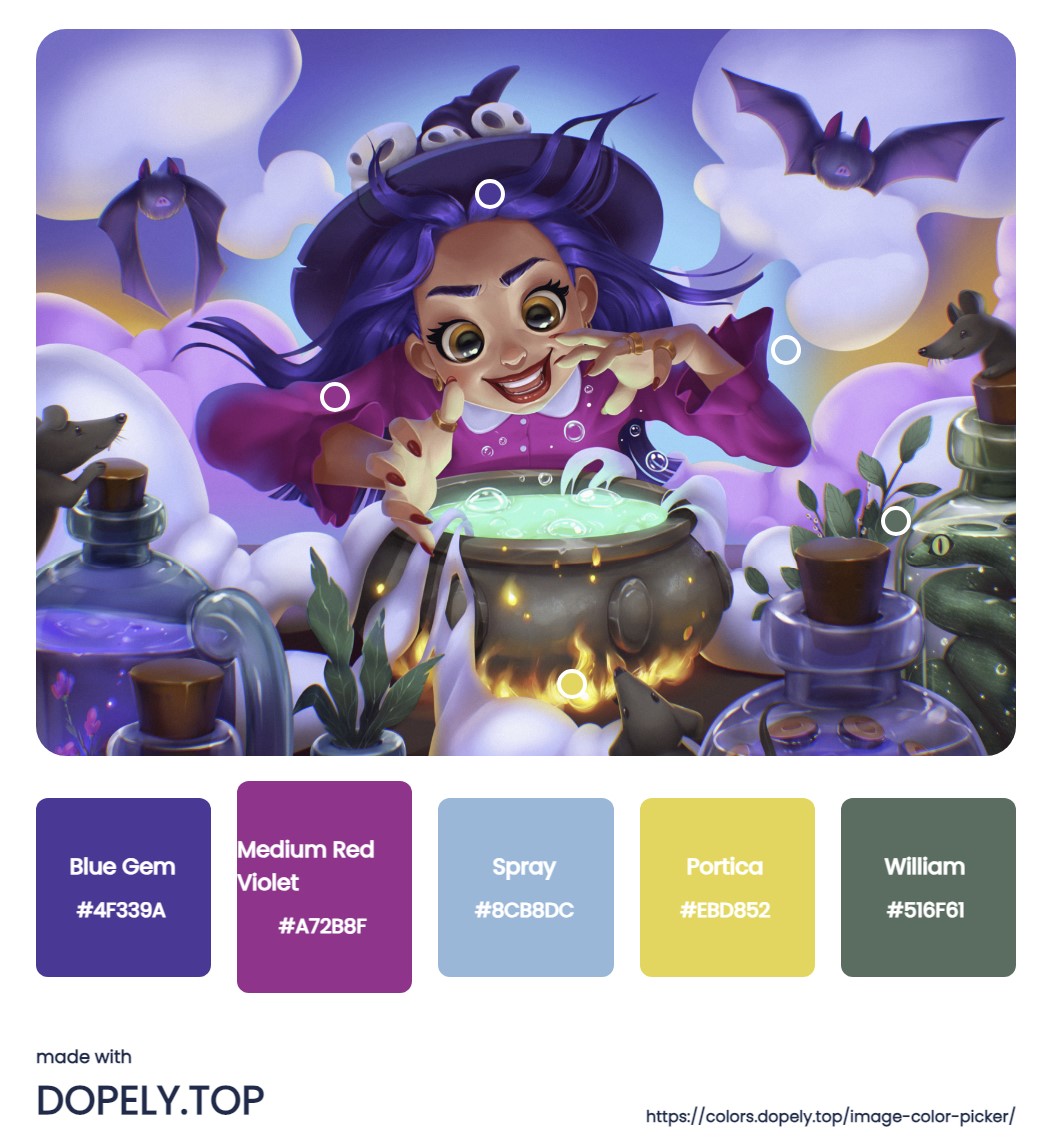 Scary Halloween house in the moonlight night
Illustration for Arina Mohammad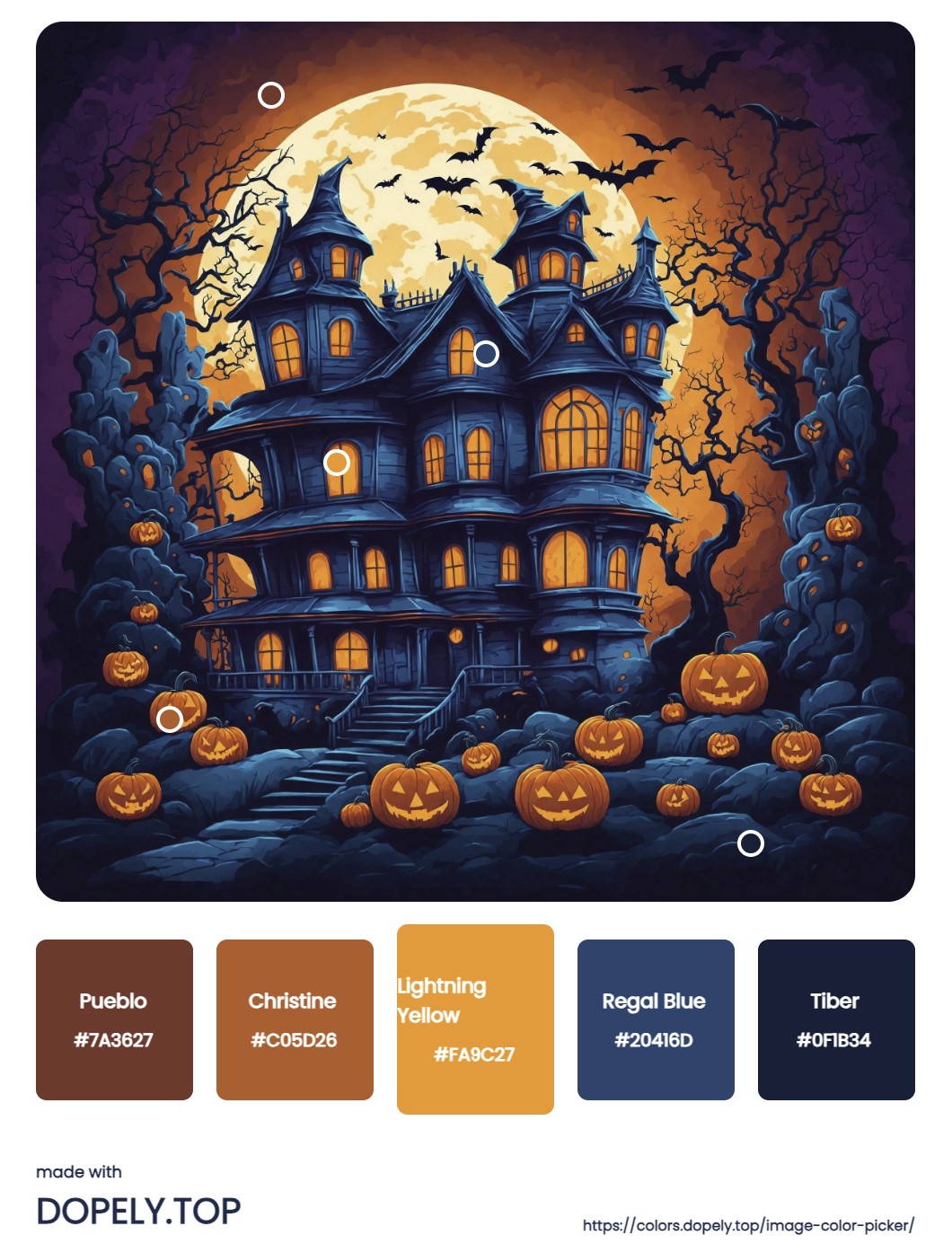 Vampire's Kiss
Illustration for Dmitry Stolz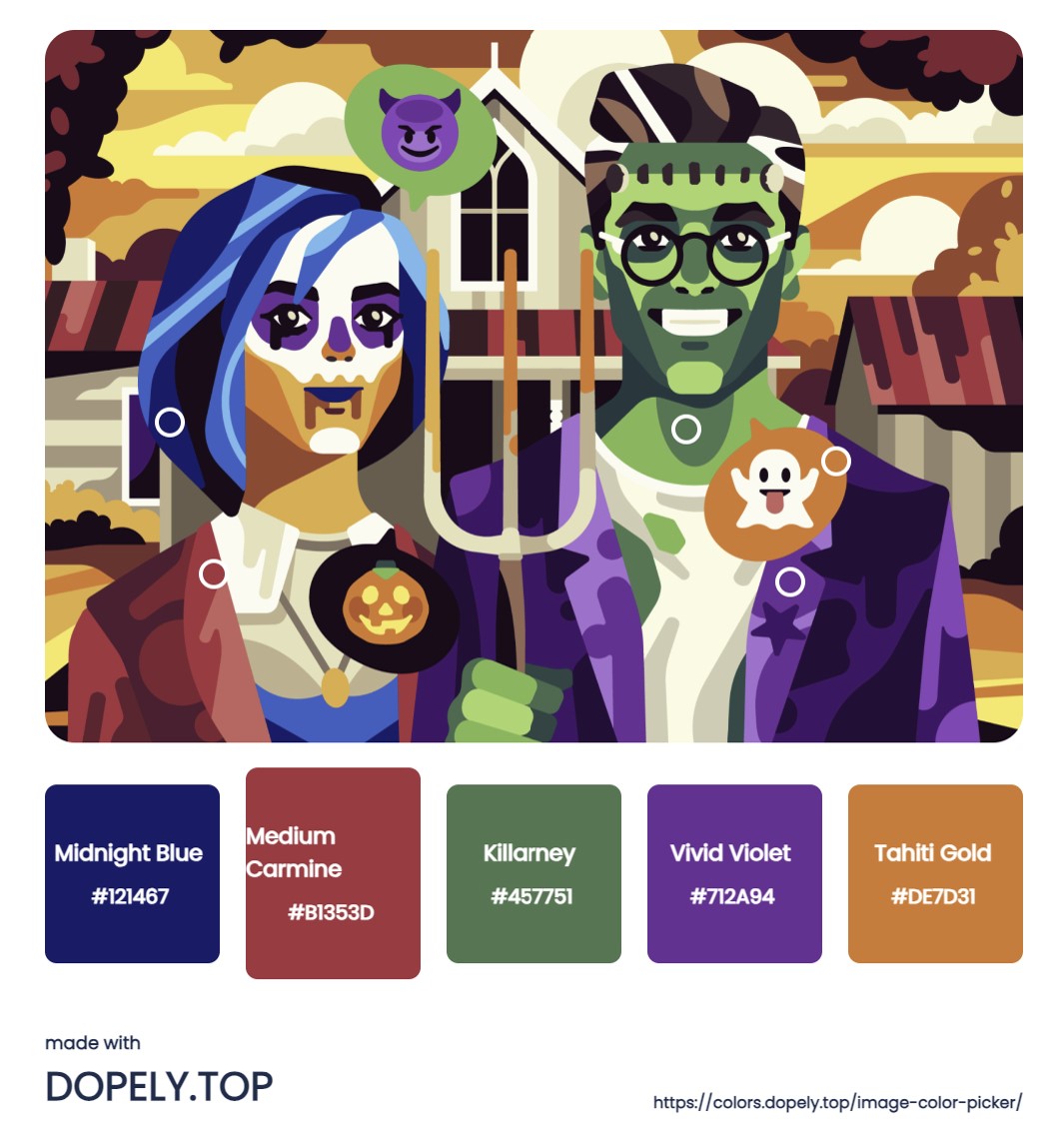 Witch's Brew
Illustration for Anton Fritsler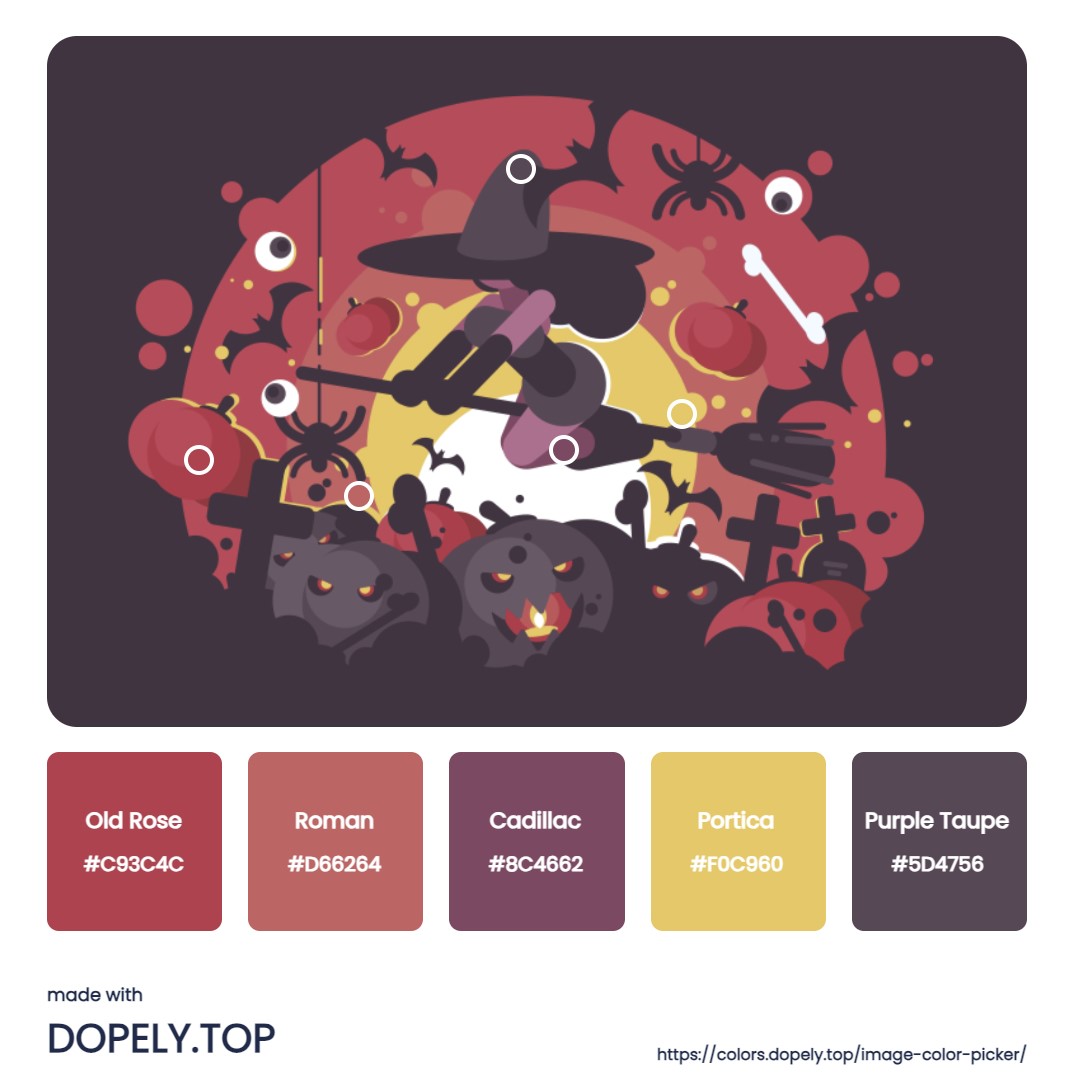 Trick or Treat
Not all Halloween color palettes have to be dark and eerie. Bright orange, lime green, and electric purple are perfect for capturing the energy and excitement of this holiday. Add pops of yellow or pink for an even more vibrant and cheerful look.
Illustration for Katya Prokofyeva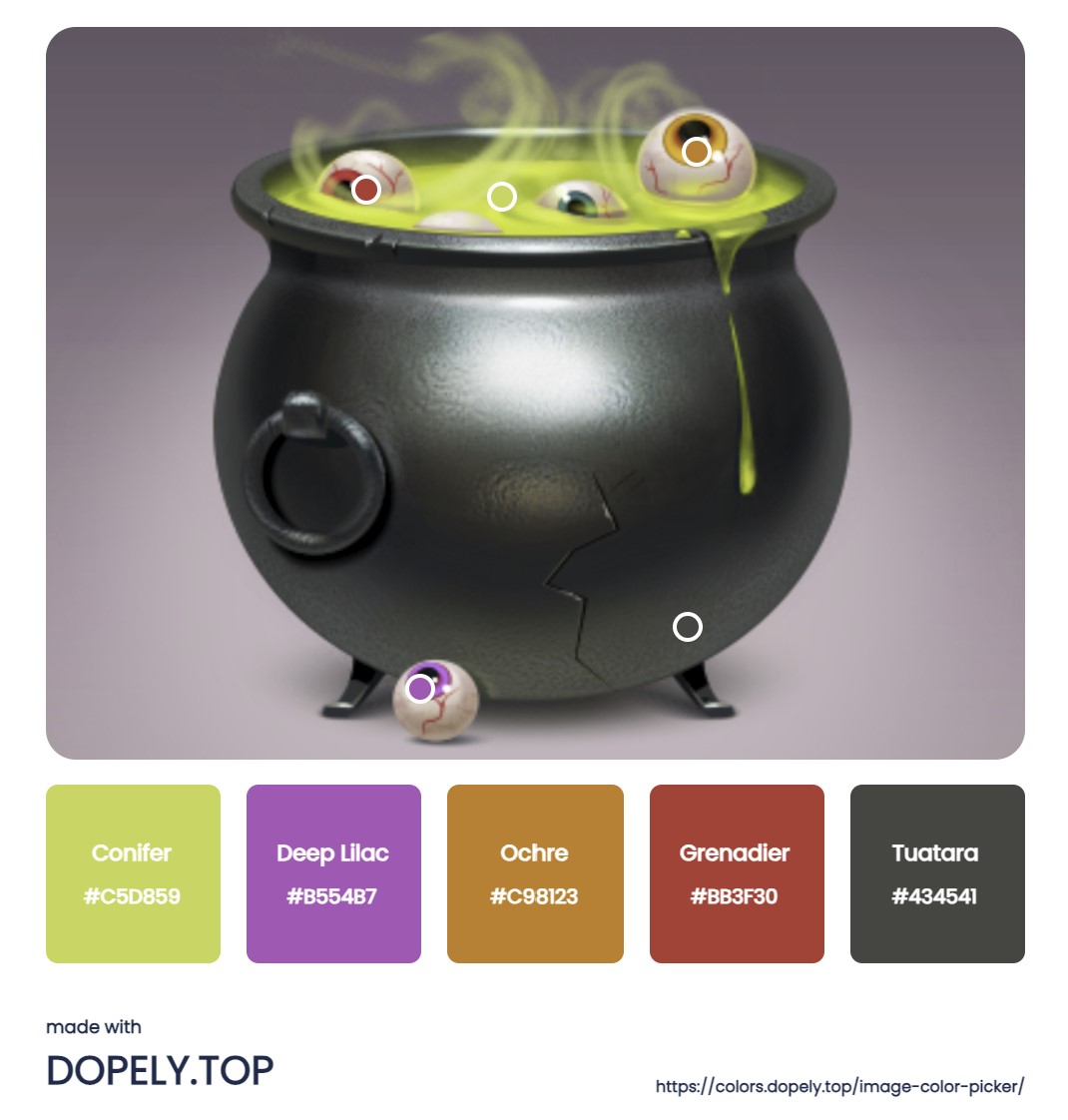 I made the color palettes with Dopely and if you need color palettes, you can make palettes with your own photos. With Dopely image color palette generator, you can create color schemes in seconds. Simply upload a photo, and we'll use the hues in the photo to create your palette.
If you need more Halloween related posts, check out these posts: