Last Updated on December 19, 2022 by Farnaz
30 Free Instagram Story Templates: A selection of free Instagram story templates that can be downloaded right away and used for your own awesome Instagram profiles. The templates selected in this collection are very modern, eye-catching, and certainly have the potential to impress your Instagram followers.
All of these free Instagram story templates come in well-layered PSD files. This means you will be able to edit them in Adobe Photoshop.
.
1. World ocean's day Instagram stories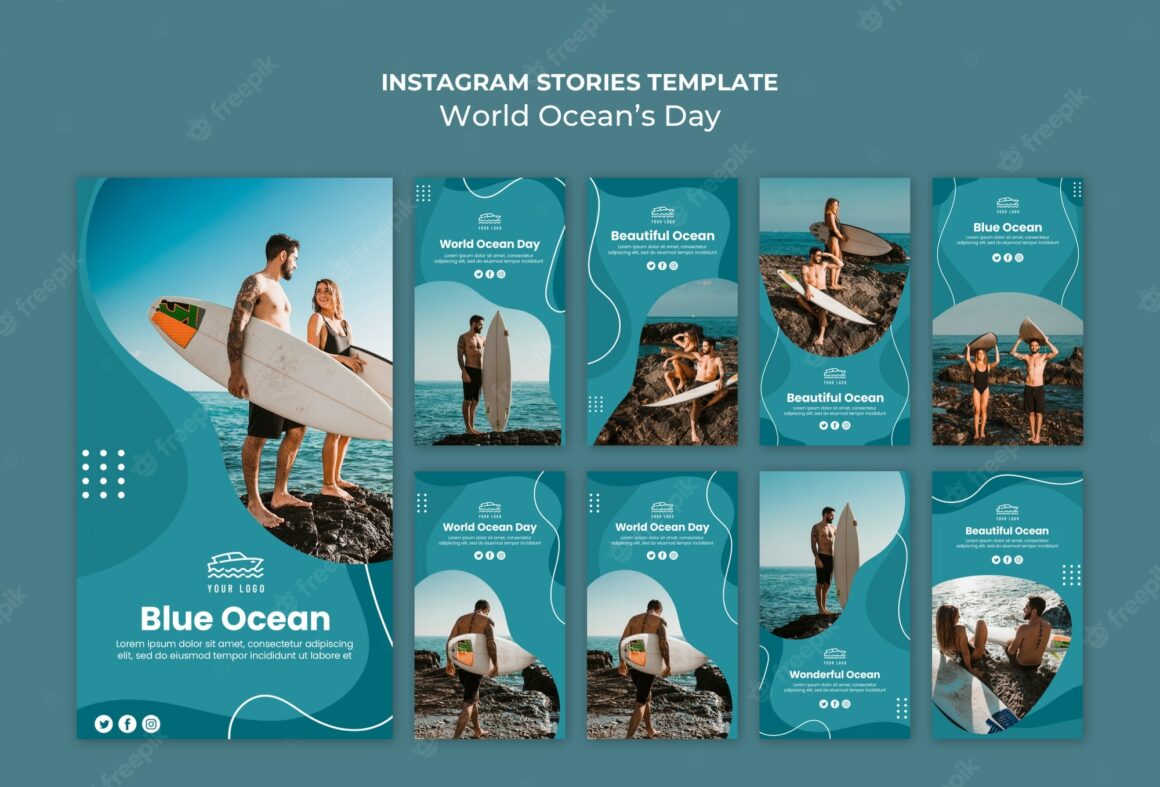 .
2. Aesthetic shape Instagram Story Template
This template can complement your Instagram story. We made this template very easy and fun. The goal is to get abstract and carefree results. We call it Aesthetic shape Instagram story. You can watch the guide how to change photos by looking at the video tutorial below. Screenshot above is only a preview. We don't include photos into Photoshop template projects.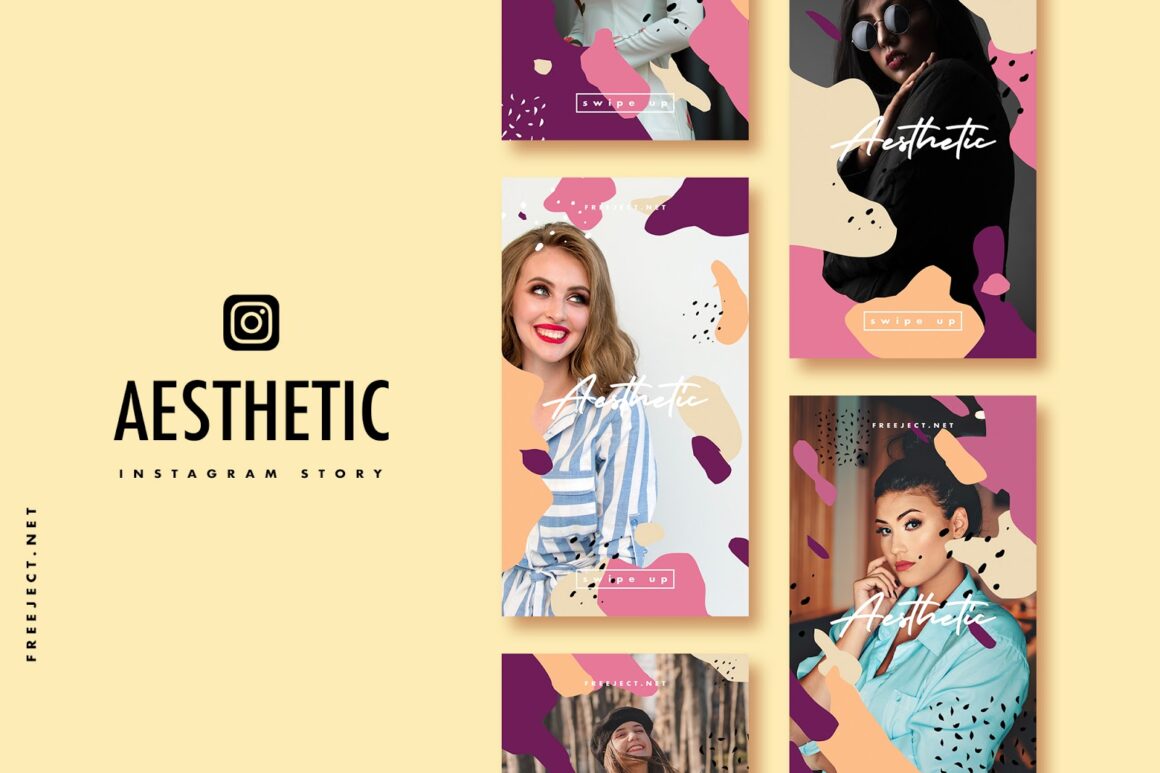 .
3. Explore concept instagram stories template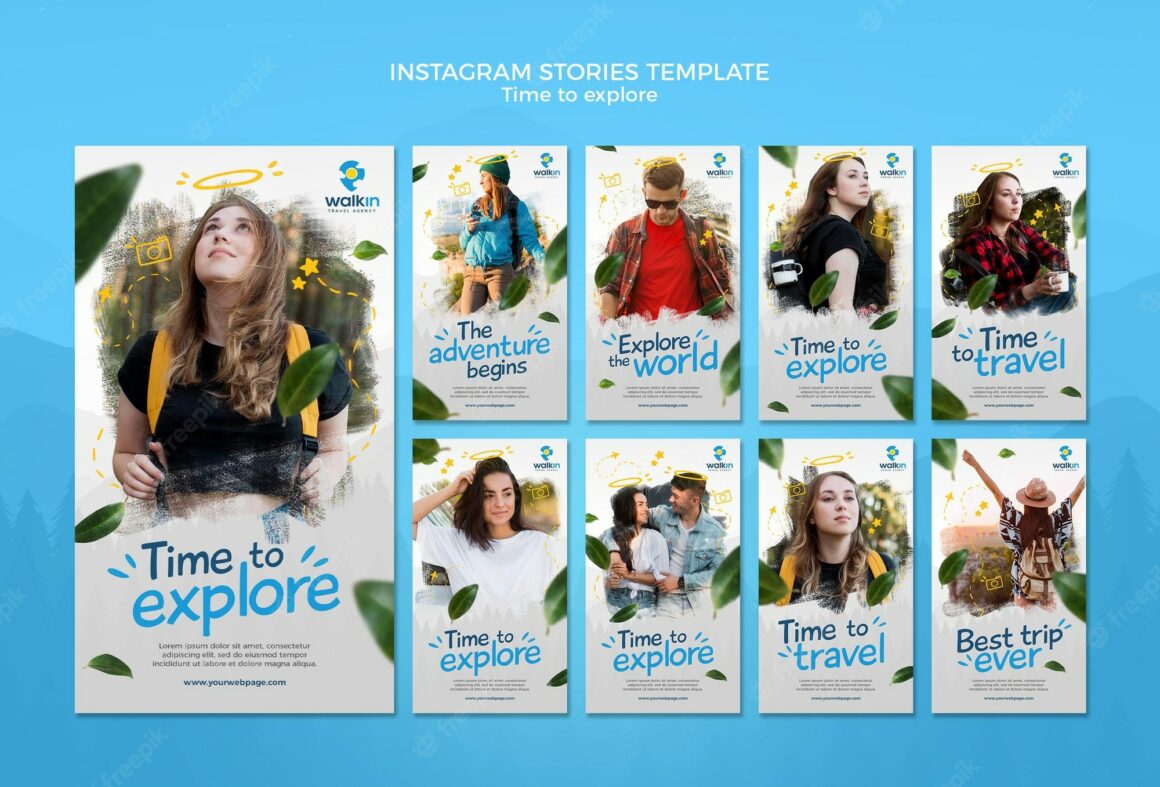 .
4. Noir Beauty instagram stories
Minimalism is a concentration of vibrancy, and Noir Beauty is here to prove the idea. With black & white colors mixed, these Instagram stories templates are a powerful tool to attract your customer's attention as well as a great addition to your templates treasure chest. With Smart Objects used, these 15 templates are not only ultimately magnetic, but easy to work with first. Simply add your graphics or use the provided images and fix the text to breath soul and passion into the bold Noir Beauty template.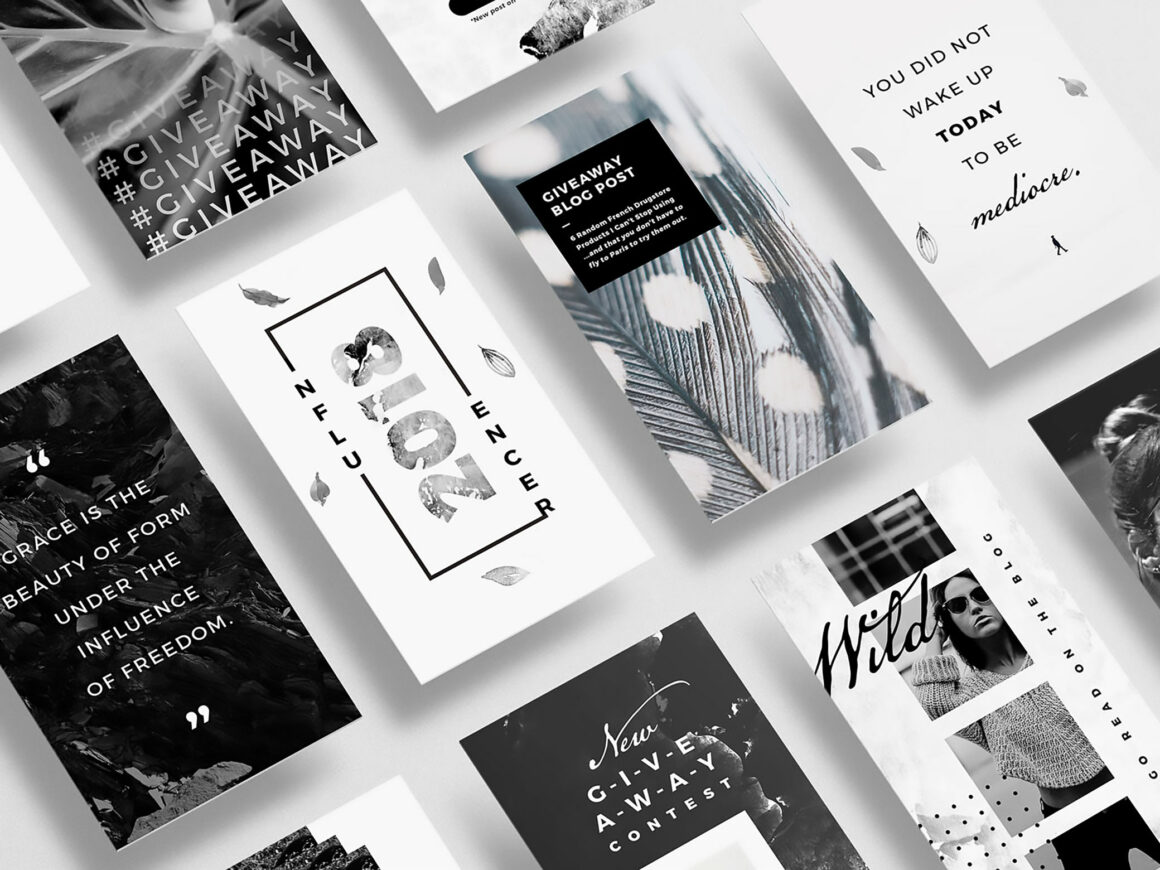 .
5. Hand drawn boho instagram stories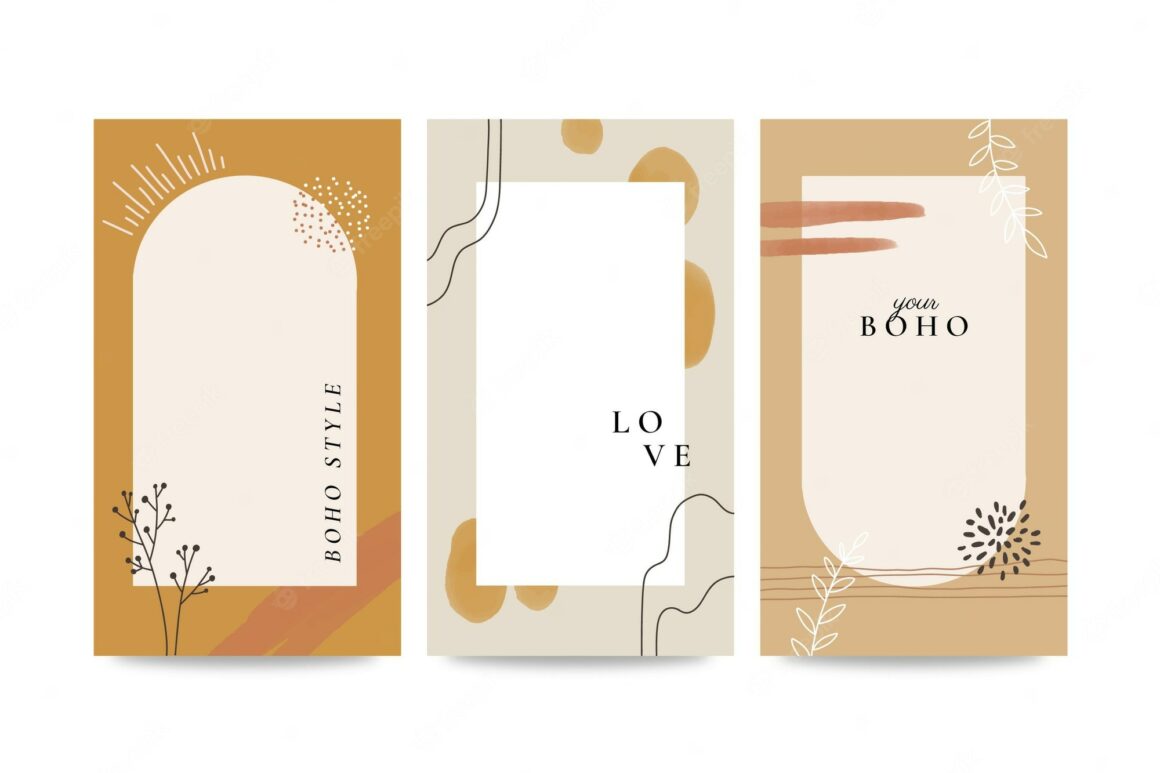 .
6. Instagram template story design with transparent background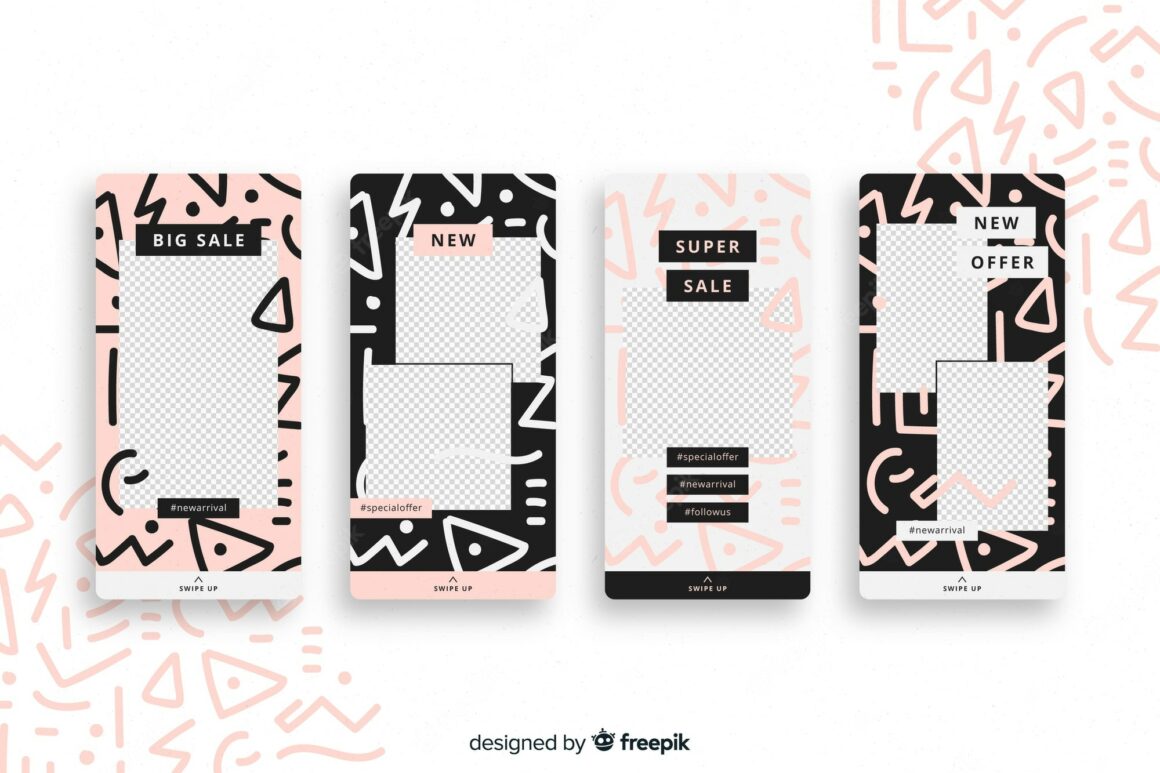 .
7. Flow Gradient Instagram Story Template
Make your instagram become more colorful by using a flow instagram story design template. This flow instagram story template is perfect for company or influencer with a cheerful and colorful branding.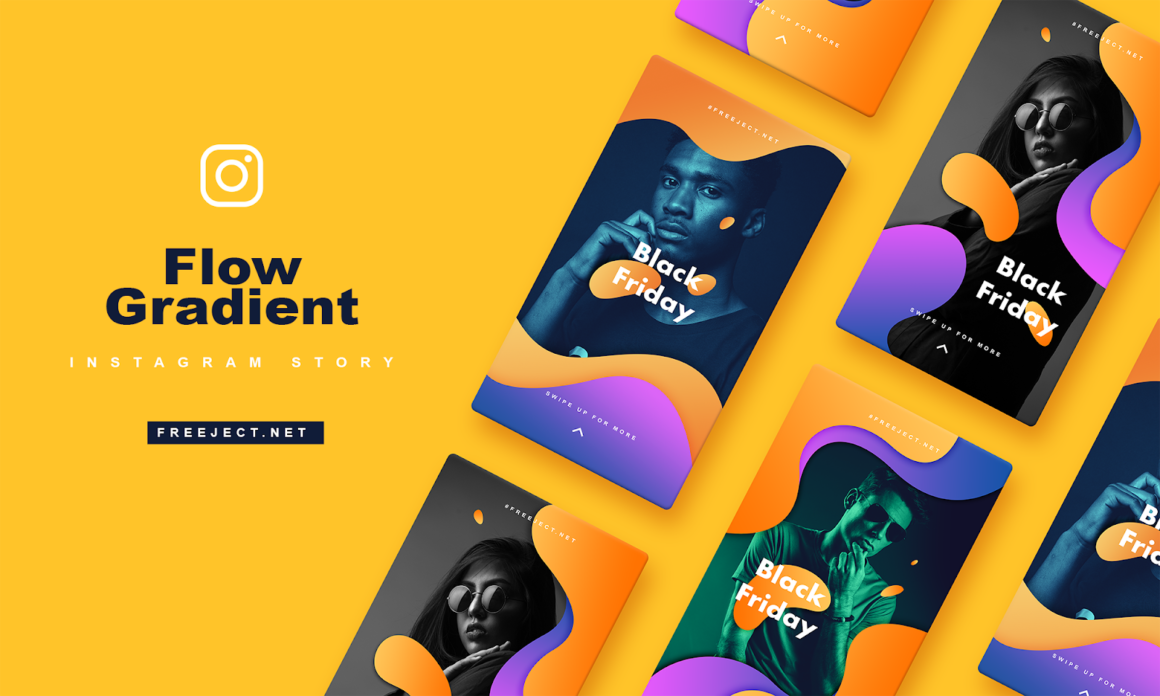 .
8. Flat design travel template of instagram stories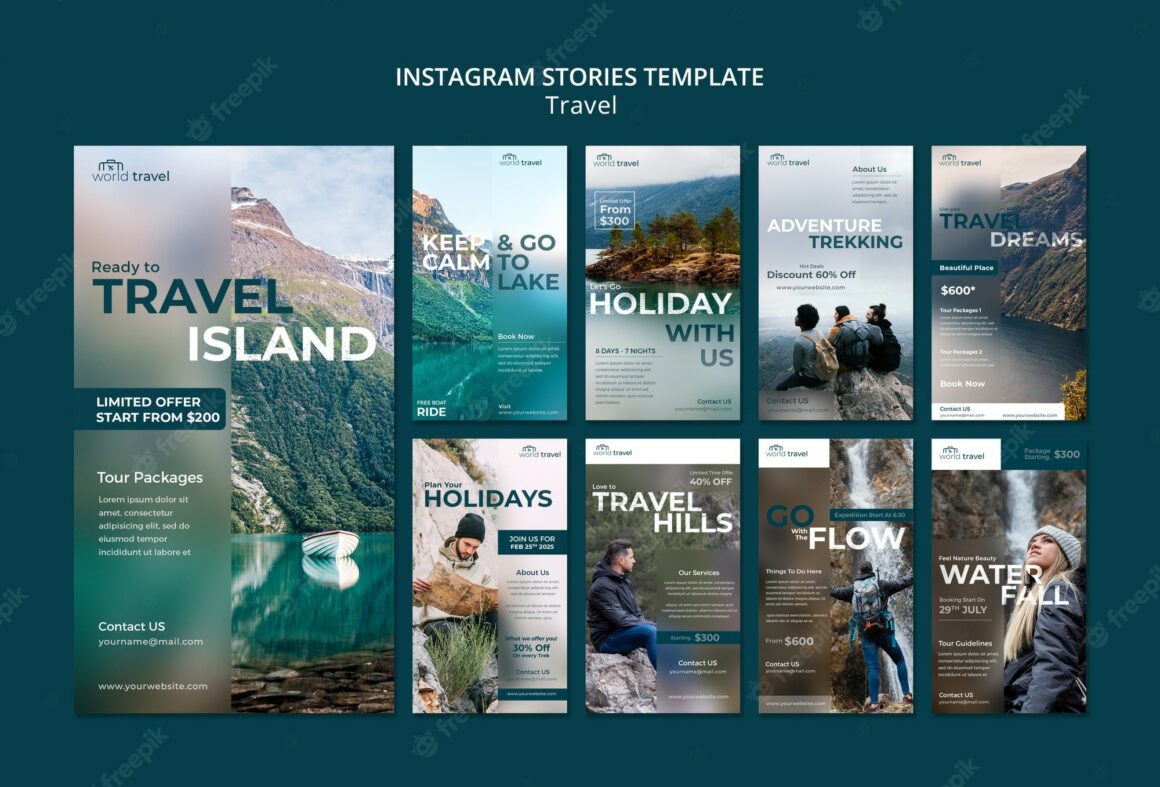 .
9. Hiking instagram stories collection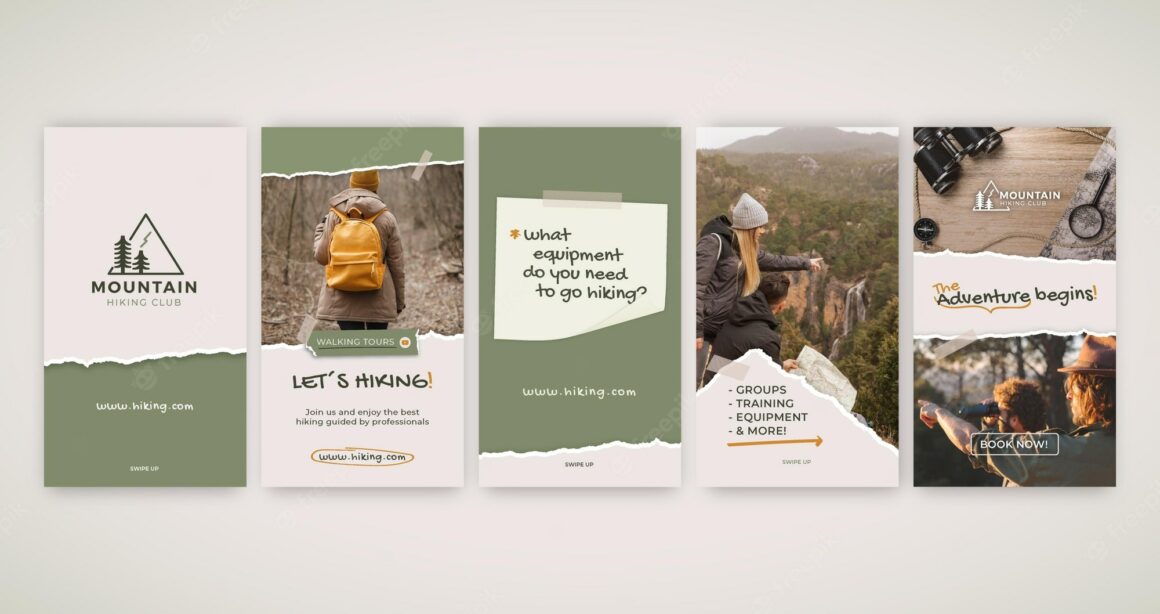 .
10. Instagram stories collection for floral arrangements shop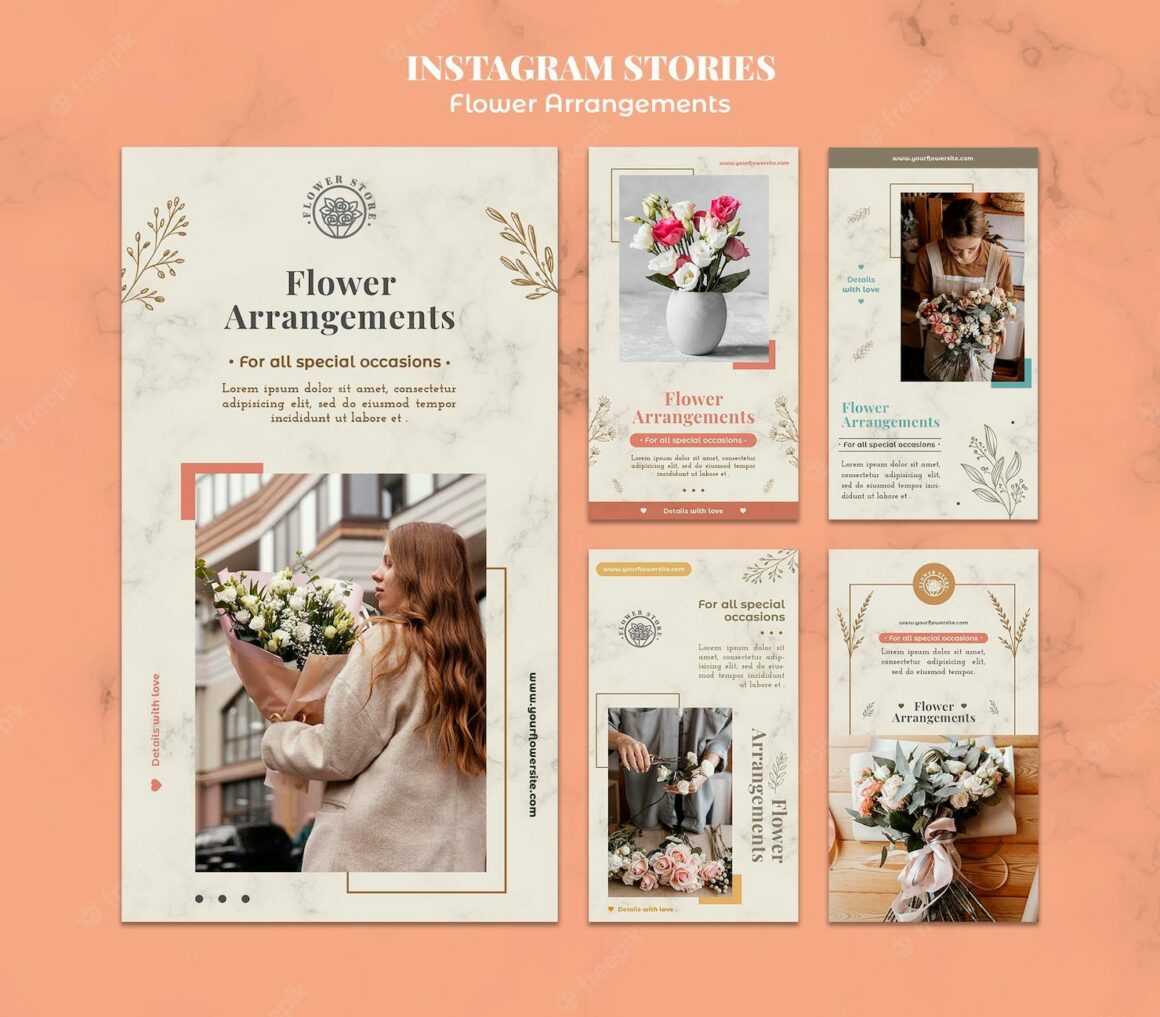 .
11. Instagram templates
Meet a collection of Instagram templates, with a name that speaks for itself. 24 professionally-designed items of the set are perfect both for posts and stories, and its freshness actually works like a magnet.
Lush is the right choice for a vast majority of projects and purposes: from bringing a special offer to the community to sharing a piece of wisdom or inspiration. It's only you who decides!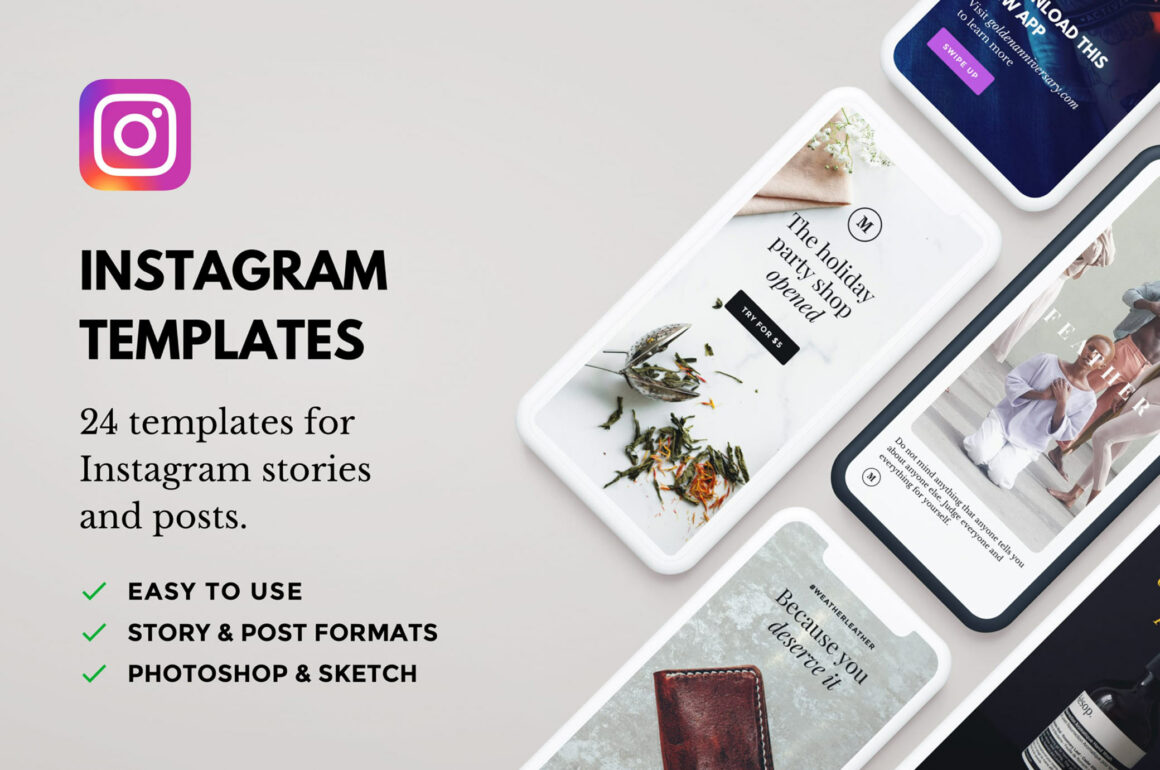 .
12. Flat design travel template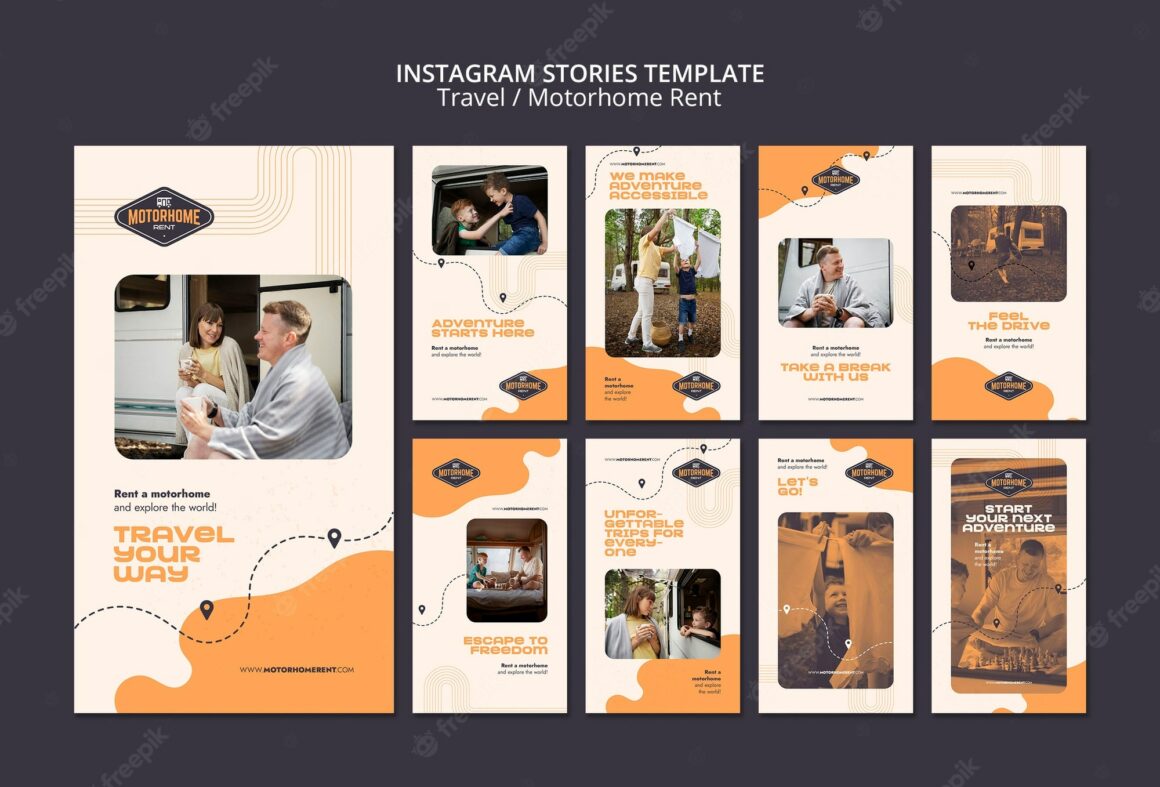 .
13. Free Instagram Stories Template Pack
This pack includes 10 free Instagram Story templates with a minimal style and clean look, making them ideal for fashion, lifestyle, fitness, and other modern brands. These templates are suitable for almost any application from advertising new blog content, sharing sales promotions or marketing campaigns.
Each template has been created at 1080 x 1920 px and can be easily updated in Photoshop by placing your own images into the Smart Objects and updating the text layers to suit your needs.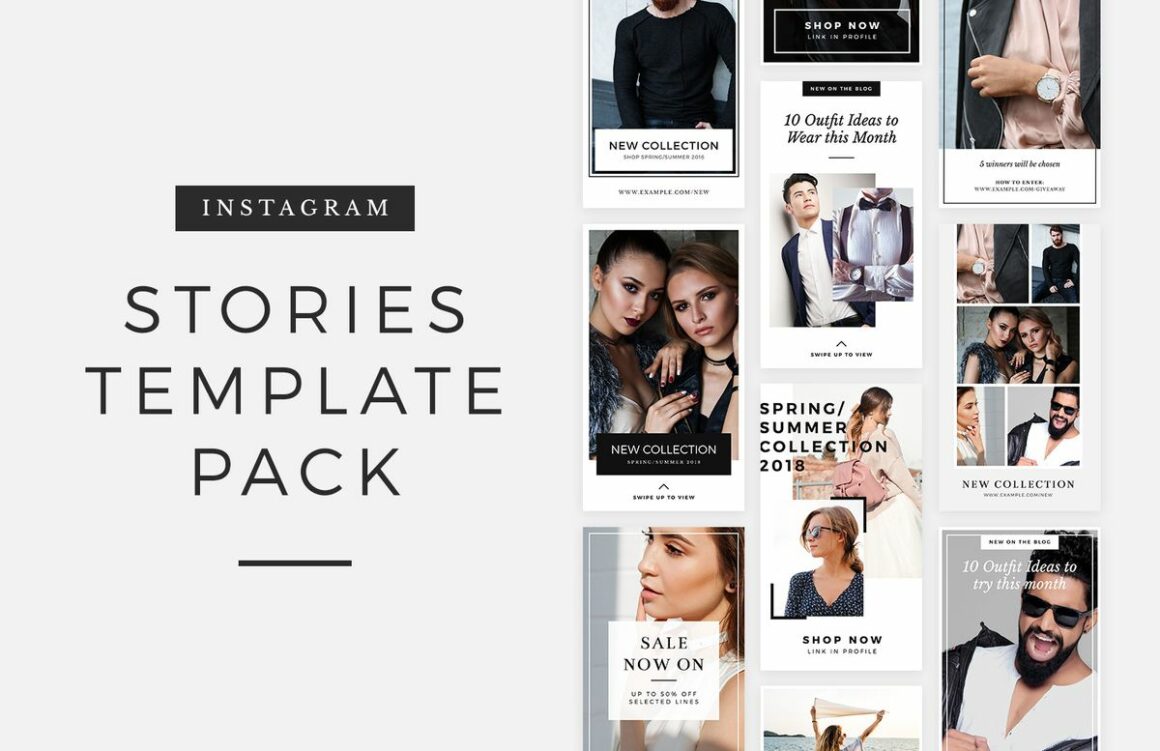 .
14. Instagram stories template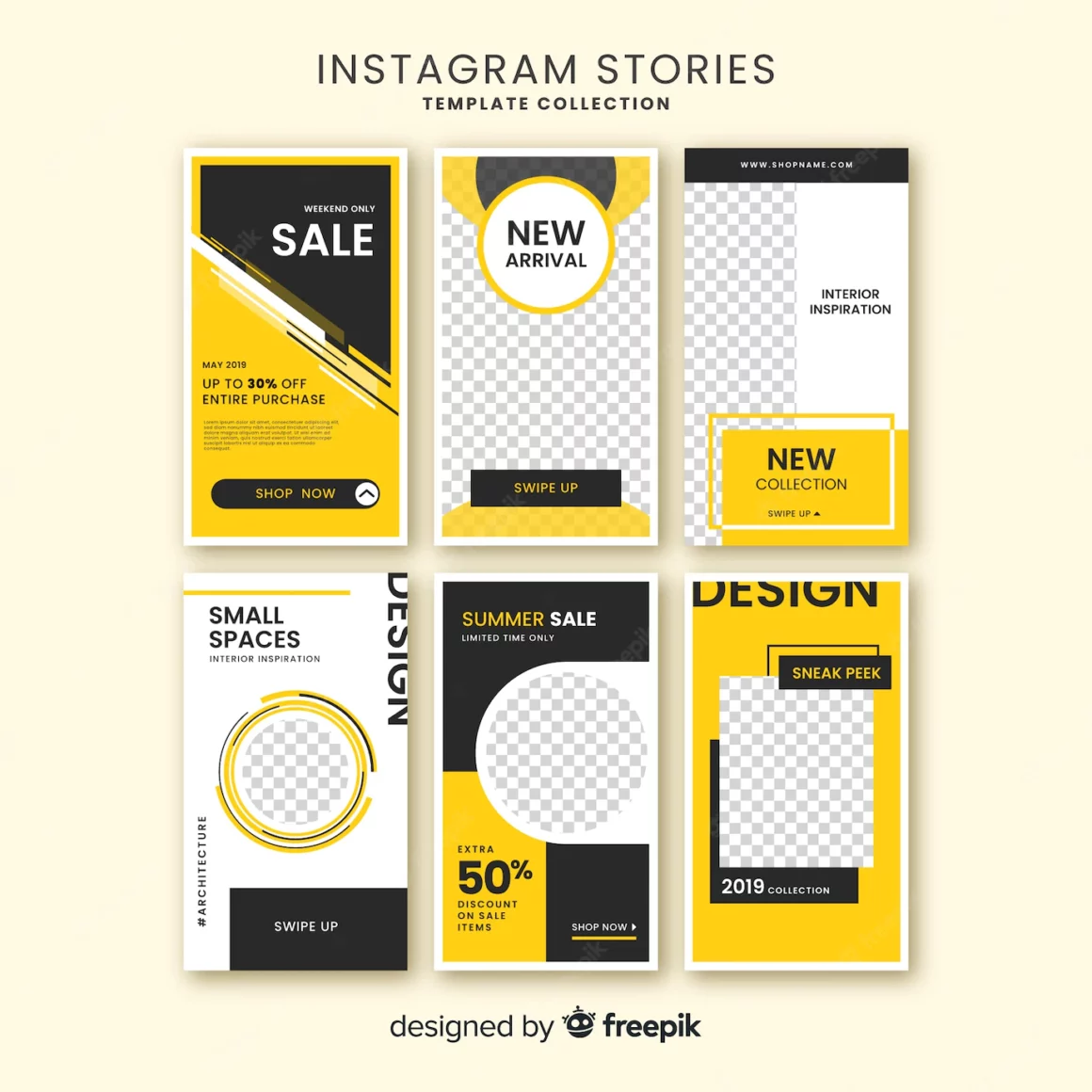 .
15. Hidden Instagram Story Template
This template was created with a piece of paper that wrapped around a photo so we named it with hidden. Intentionally we added this Instagram story template with noise, the aim to create a lo-fi and relaxing effect.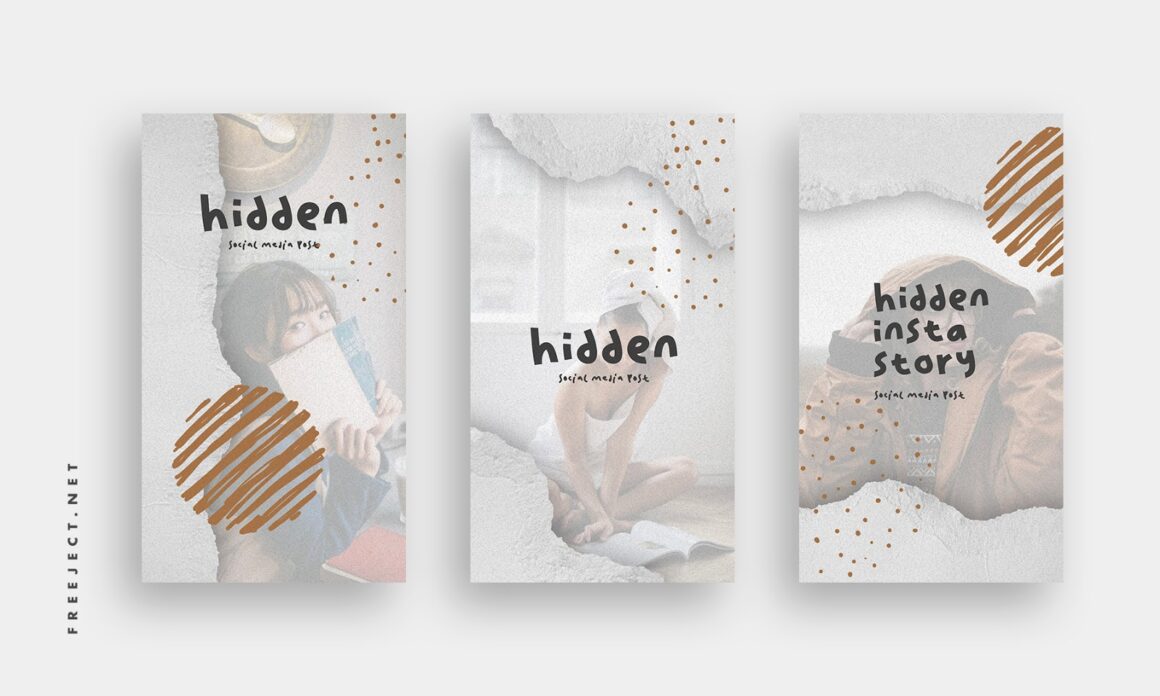 .
16. Instagram stories pack for barber shop business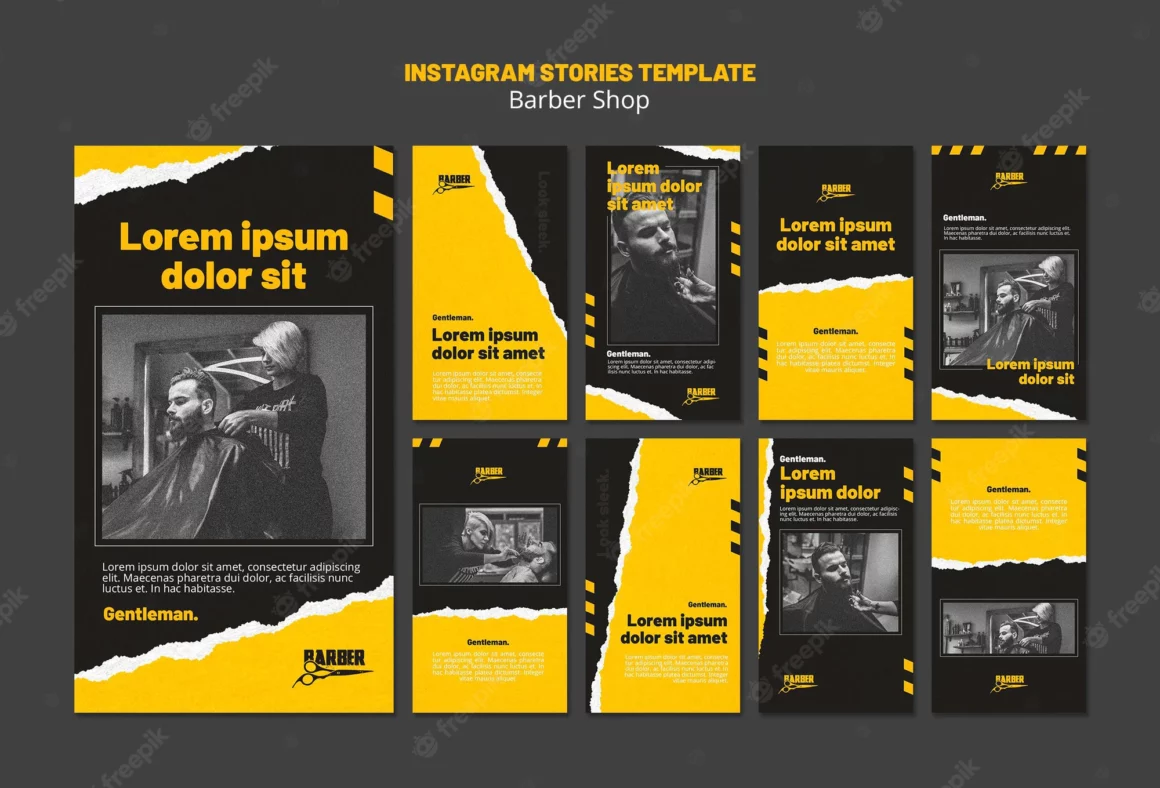 .
17. Fast food instagram stories template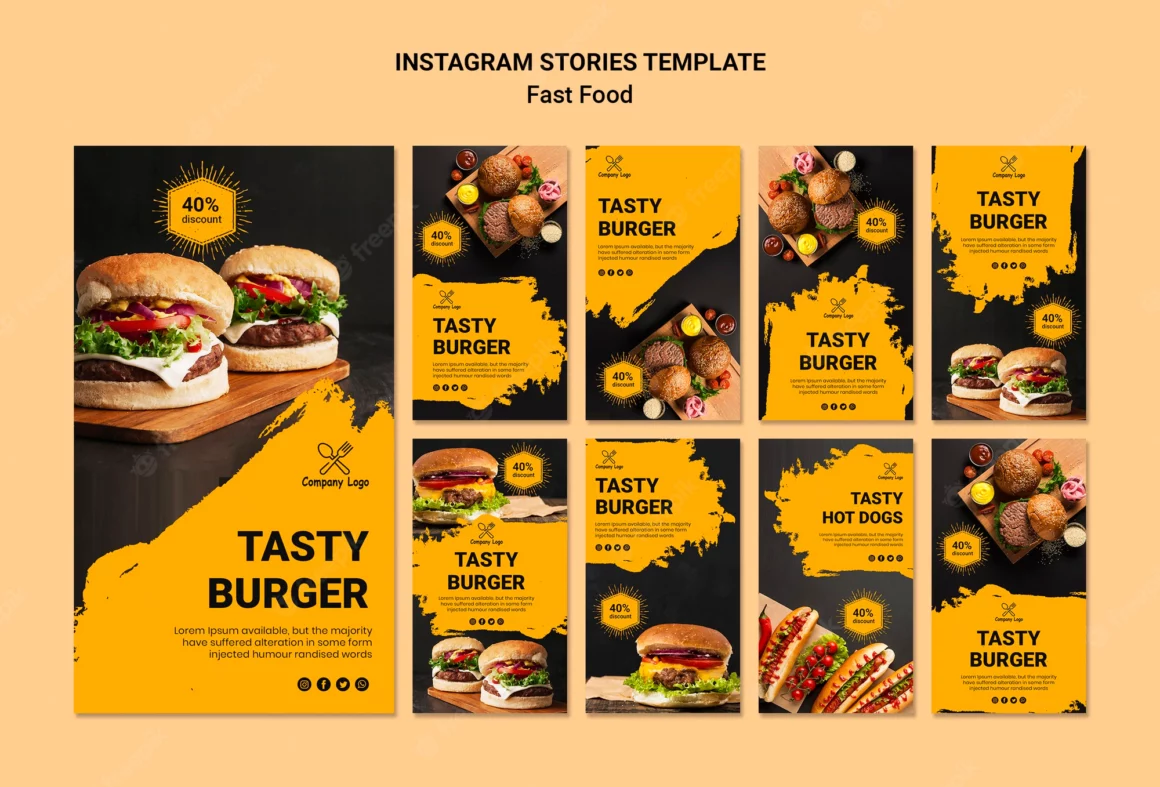 .
18. Urban Instagram Stories Templates
Urban Instagram Stories Templates is a free urban Instagram template pack from Sonya NN. This template allows you to build cool Instagram stories with unique layouts and textures.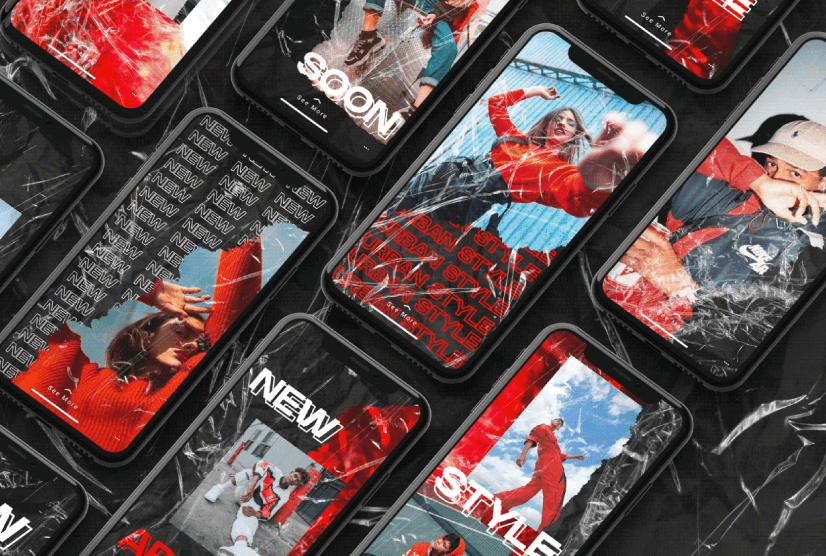 .
19. Sport & tech instagram stories template
.
20. Polaroid Collage Instagram Story Template Design
Polaroid stuff is timeless, so that's why we are confidently presenting the Polaroid Collage Instagram Story Template Design. It's templates of Instagram story which has a boho nuance theme. It has the brownish color, the warm color to make sure that it's a boho style. The best match for the oldish polaroid style.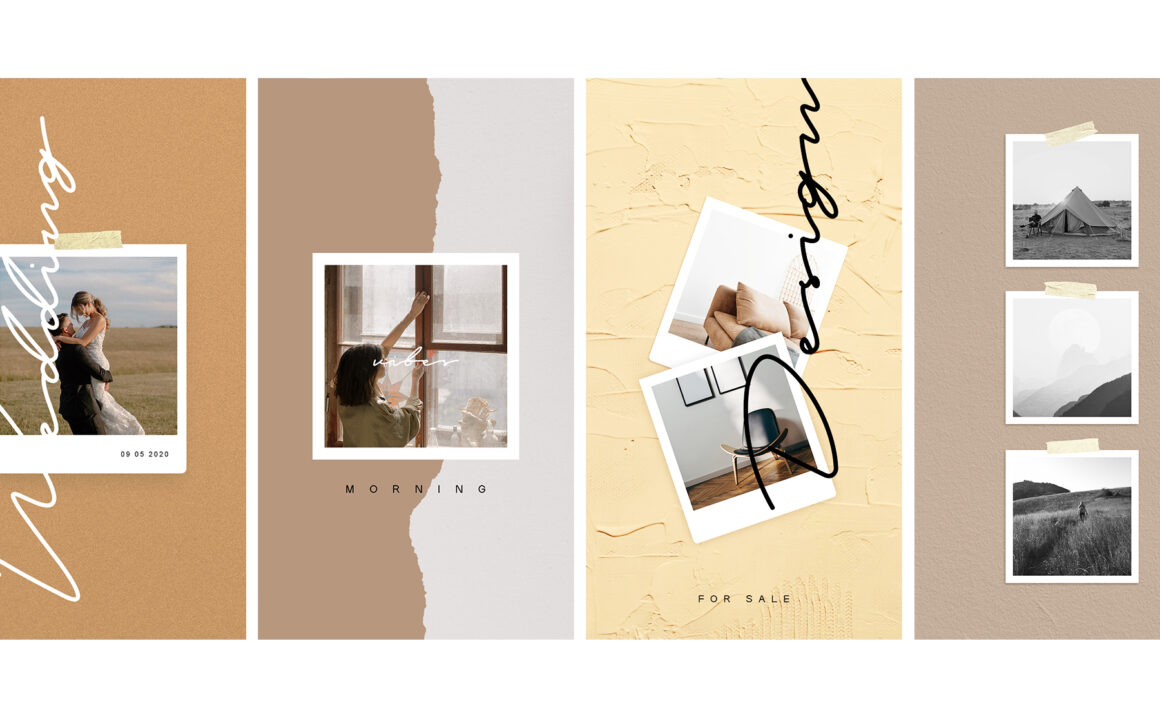 .
21. Travel sale instagram stories pack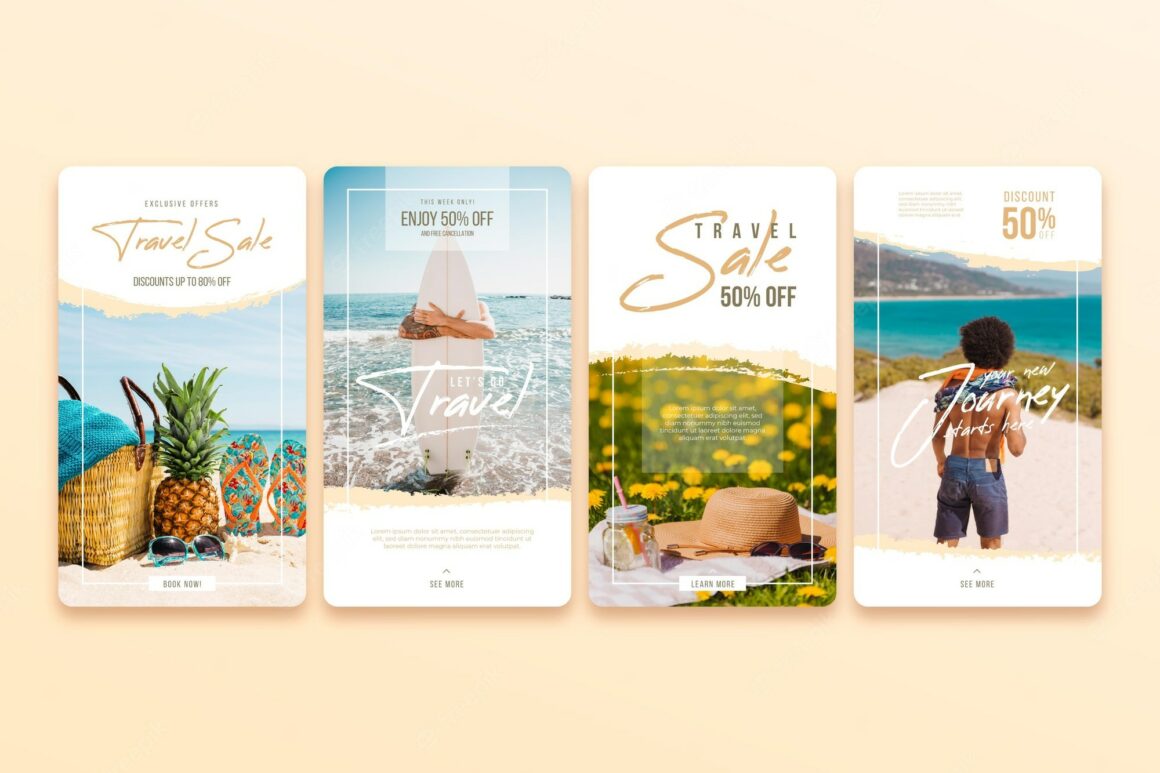 .
22. Stylish Instagram Stories Pack
Stylish Instagram Stories Templates is a powerful social media tool that will increase your engagement, and grow your business. Give your instagram account a major boost with this stylish and fresh stories pack. This pack contains 30 unique designs. Compatible with Photoshop. Simply drop your images and text and save.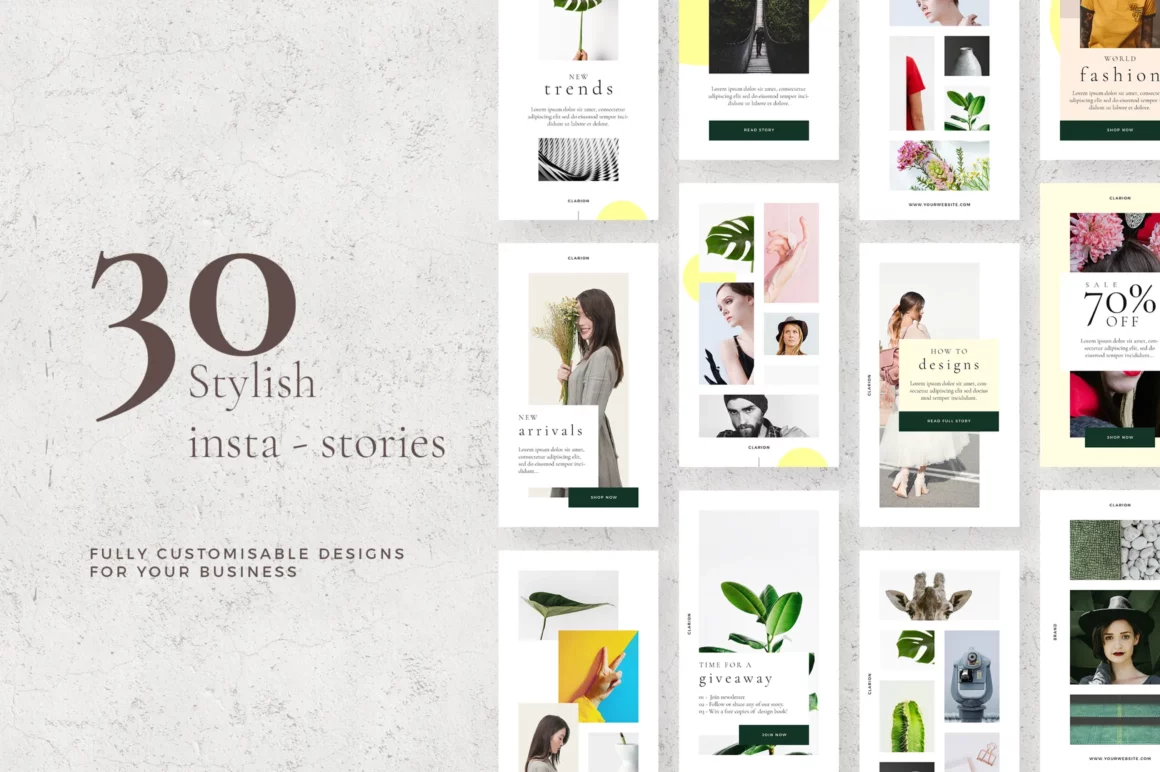 .
23. Abstract watercolor instagram stories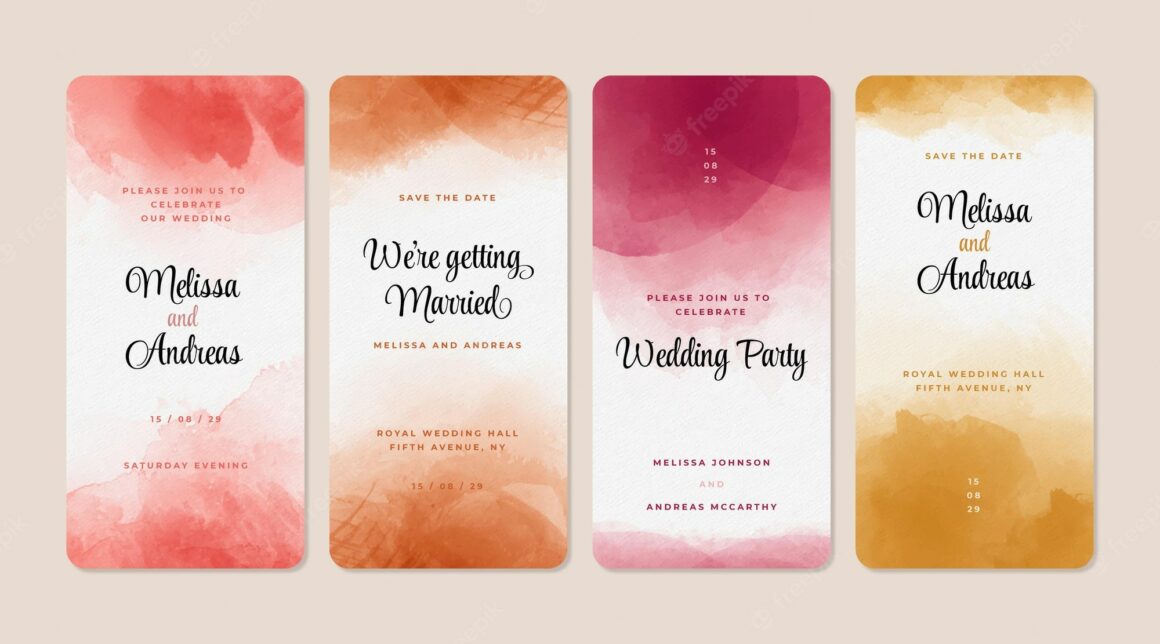 .
24. Instagram story template with landscape in autumn design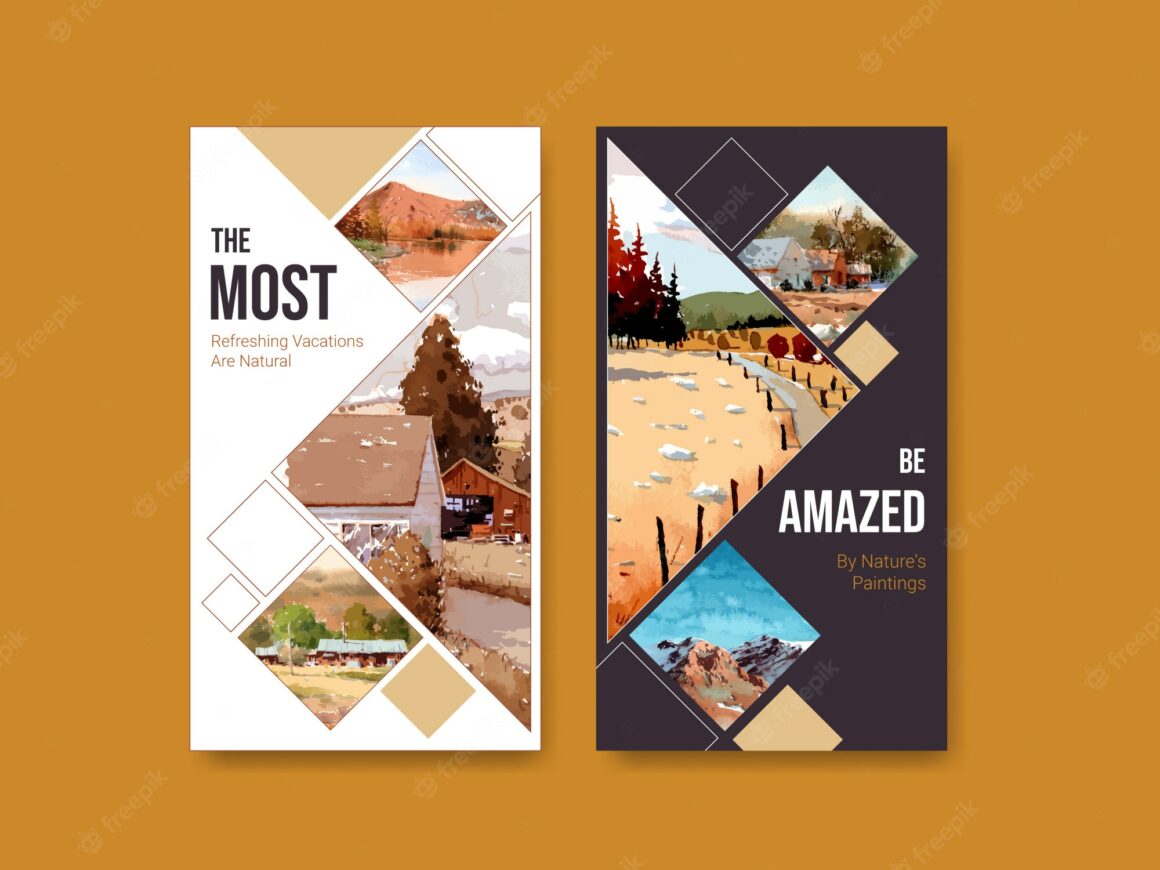 .
25. Shimmer: 6 Free Instagram Story Templates
"Shimmer" free Instagram story template is a pack of six high-resolution (1080×1920) photoshop templates. Best for photographers, fashion designers, bloggers, or brands to promote their name in a very stylish way.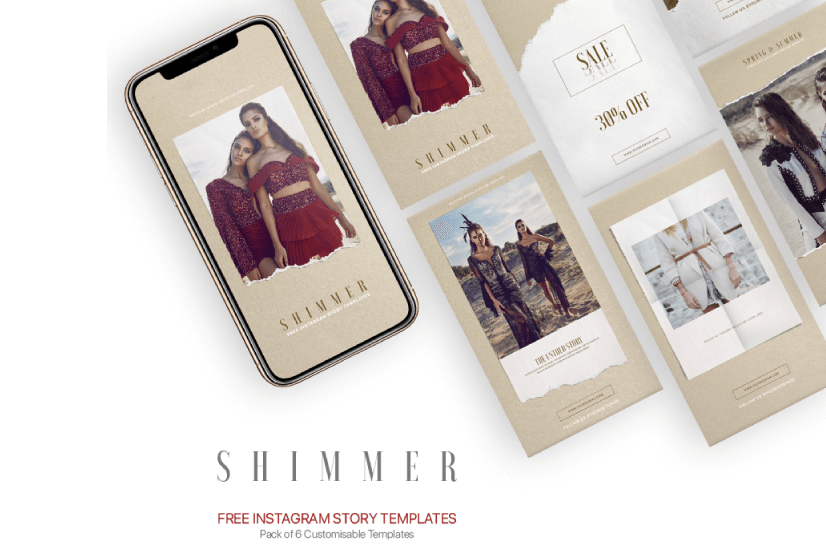 .
26. Instagram stories and post collection
.
27. Instagram stories template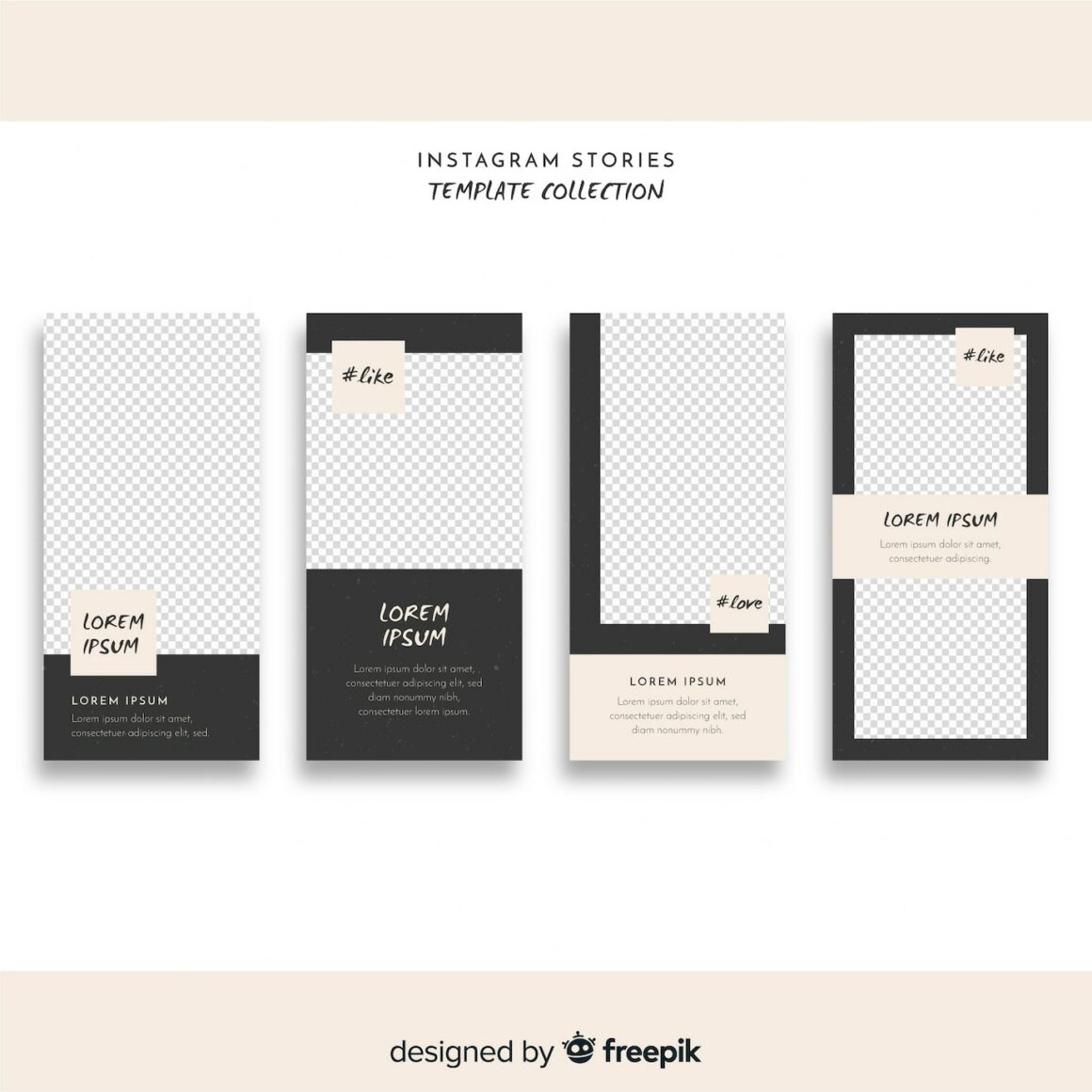 .
28. Fluid shapes sale instagram stories template pack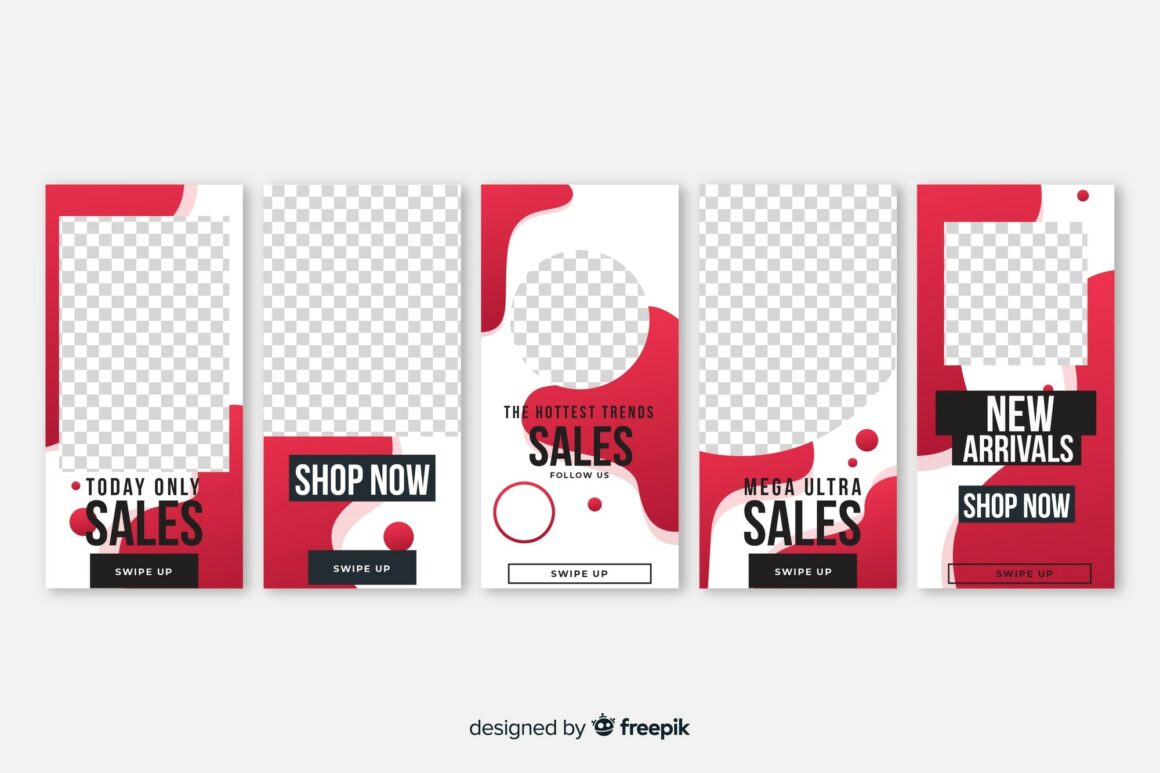 .
29. Instagram stories templates for lifestyle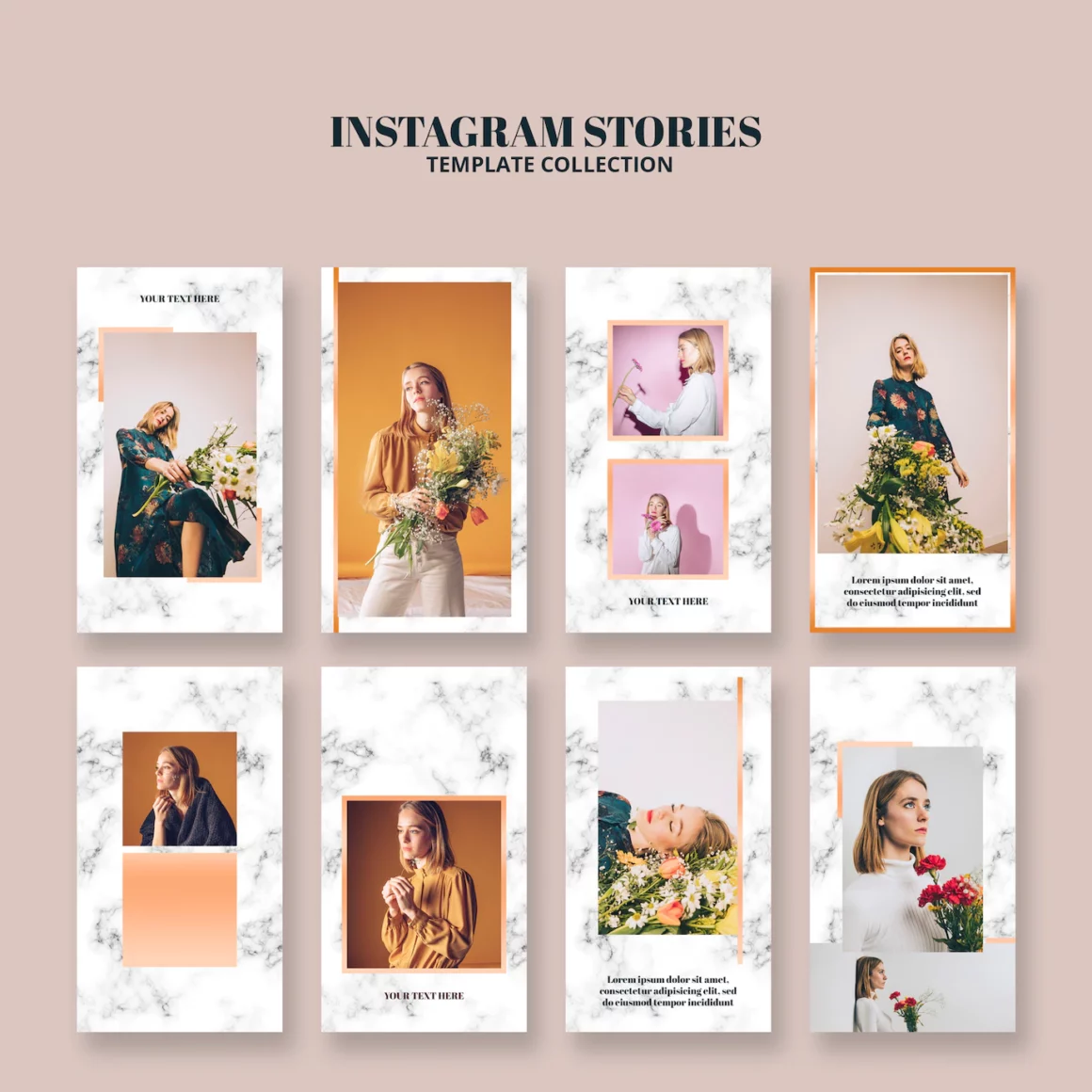 .
30. Instagram stories template for autumn photos and girls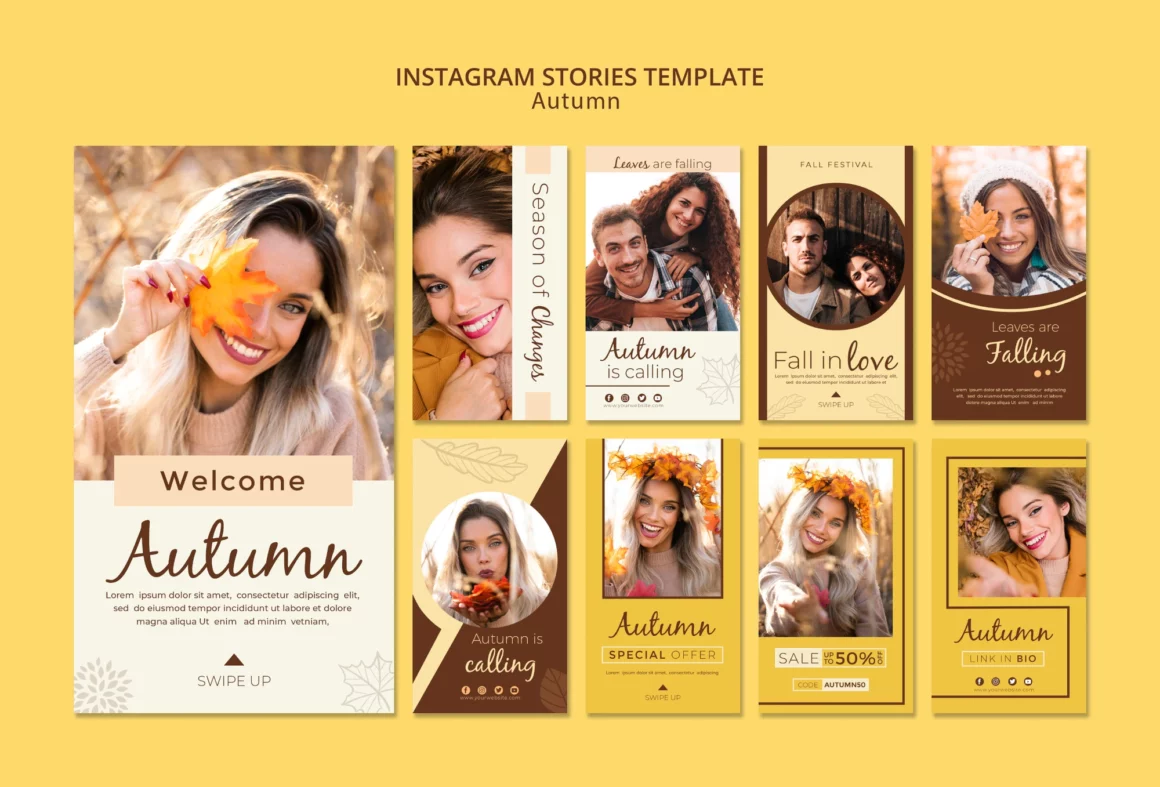 If you need more Social Media Design Kit, then check this post out: