Last Updated on August 15, 2023 by Farnaz
Product management can be an incredibly complex and multifaceted task, particularly when multiple projects are involved. Keeping track of all the different tasks and responsibilities, and ensuring that everything is progressing according to plan can be an overwhelming challenge. However, with the help of Notion, managing your products has never been easier. Notion offers a variety of customizable templates that can cater to your specific product management needs.
In this post, we'll be discussing the top 10+ Notion product management templates that can help you streamline your process and optimize your workflow. These templates are designed to provide you with a comprehensive overview of your product management tasks, ranging from brainstorming and ideation to development, testing, and launch. By taking advantage of these templates, you can ensure that you're not missing out on any important steps or overlooking critical details.
Your Business Hub, ENTIRELY in Notion.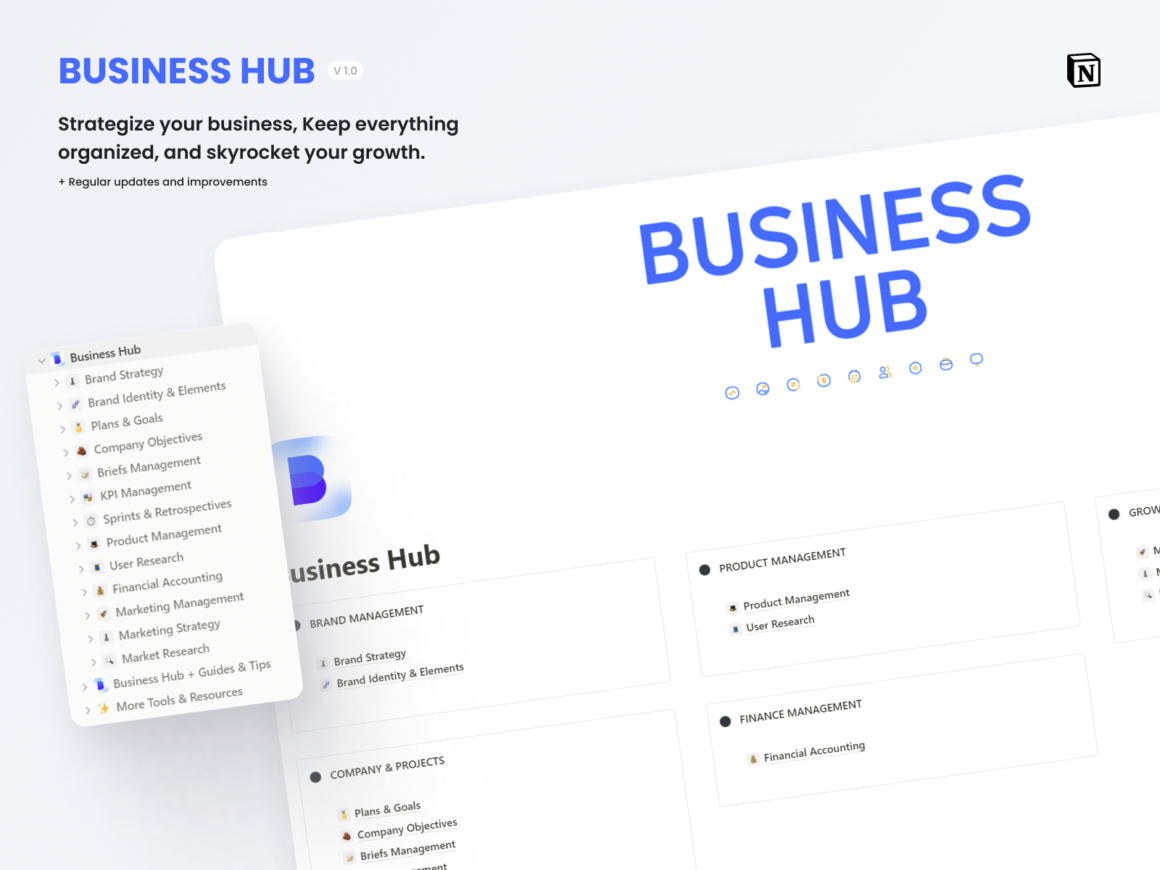 One place for Everything in your Business.
Tired of cobbling together multiple apps to form your Business? Me too. Business Hub lets you capture and organize everything inside of Notion – turning it into an all-in-one workspace.
Business Hub is the most advanced business & startup Notion template that helps you manage every aspect of your SaaS product, Digital product, Startup, and in general your online business.
What's Inside:
Brand strategy
Brand Identity
Product management
User research
Marketing
Marketing strategy
Market research
Plans & Goals
Company objectives
Briefs management
KPI management
Sprints & Retrospective
Financial accounting
Tips, guides, and articles to help you get started.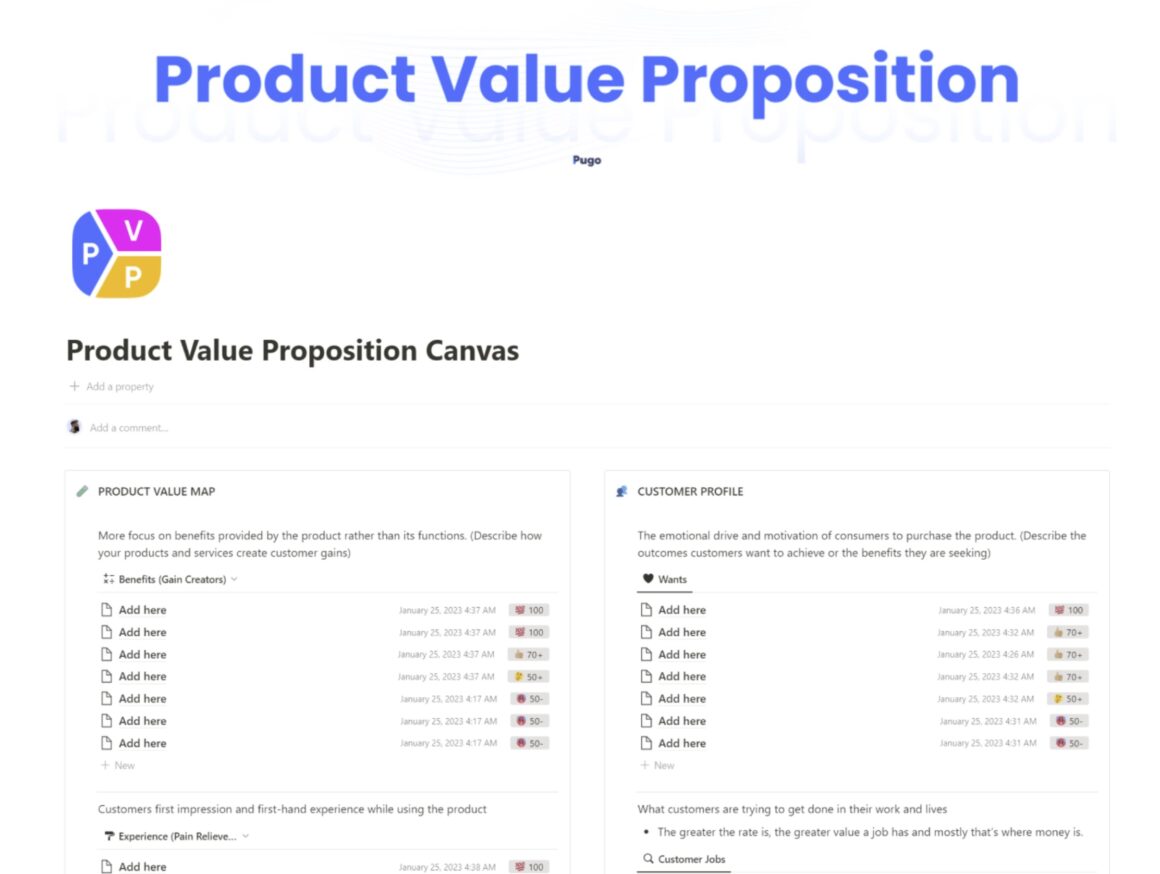 If you really care about your customers and really want to understand them, the Value Proposition Canvas is the tool that will transform the way you innovate and market your business.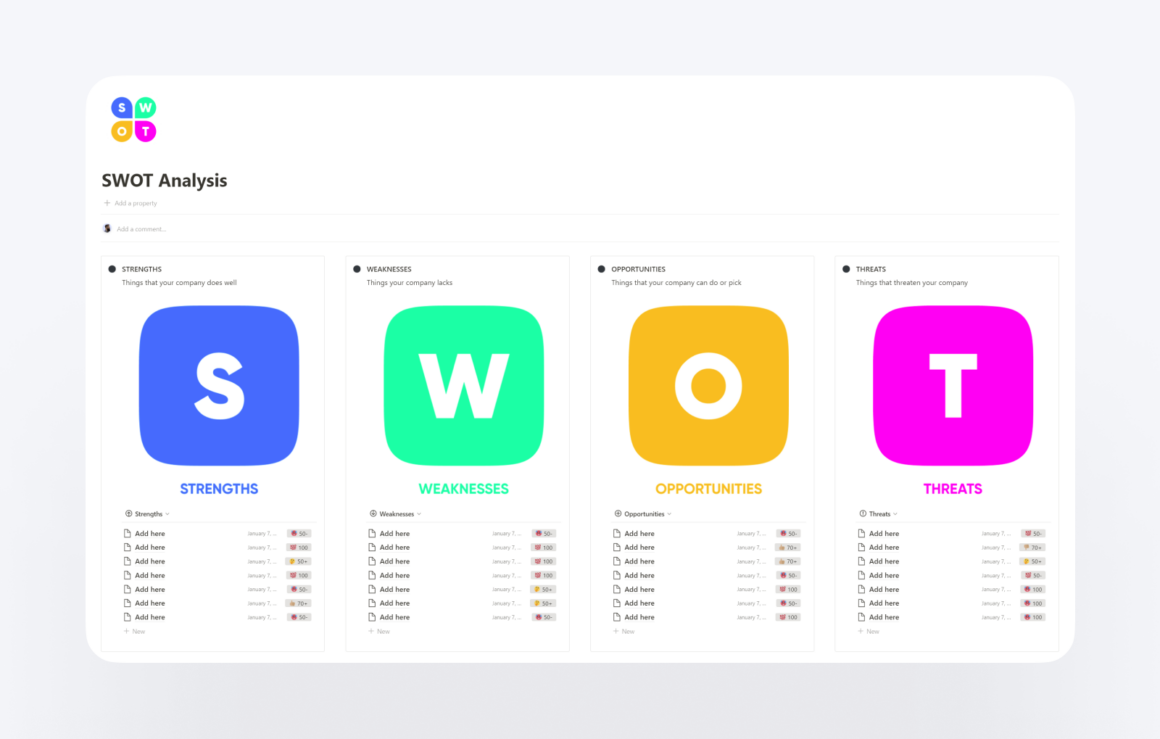 A SWOT analysis is designed for strategic thinking: It's to help you understand where your business is and where you need to go next. Use this template when you're considering the big picture, like how to best launch a product, what features would best serve your customers, or how you can find new clients.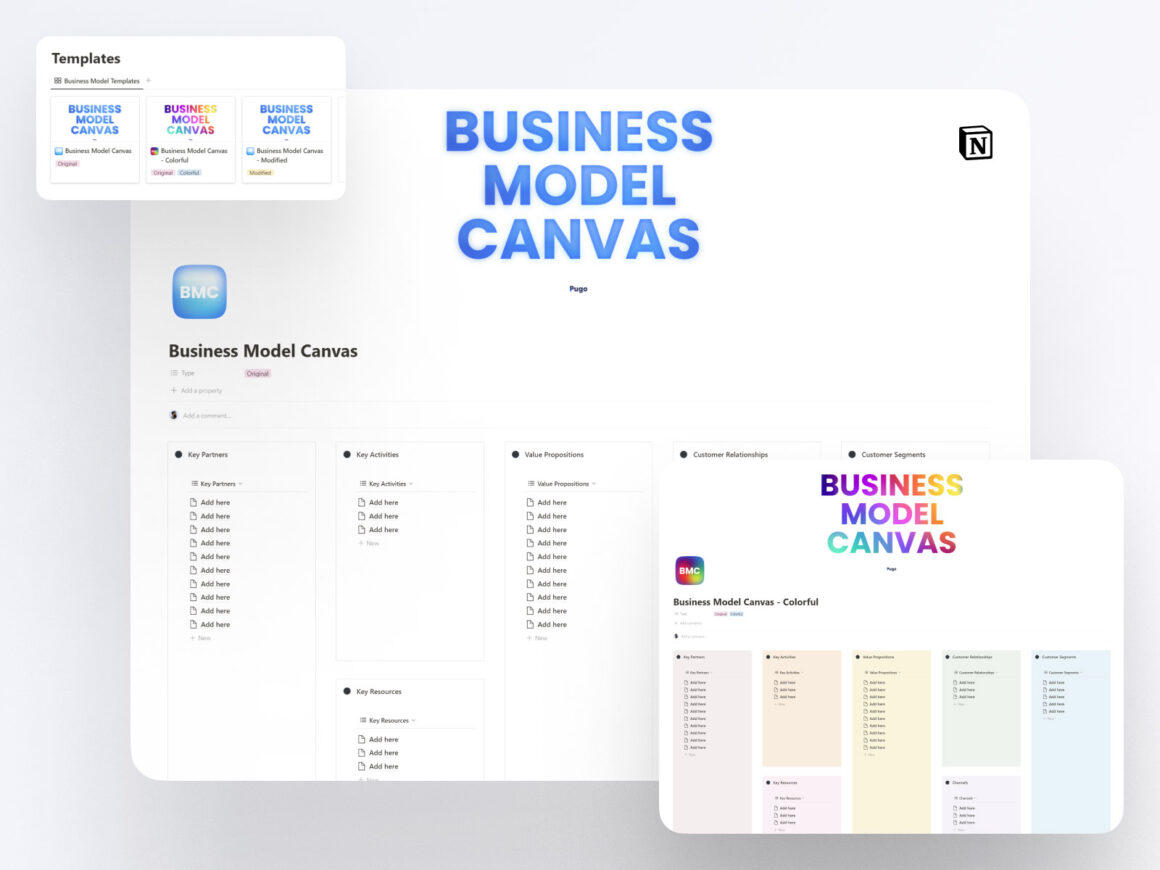 The Business Model Canvas splits a business model into 9 areas and invites you to brainstorm how your business will capitalize on each.
Product Management OS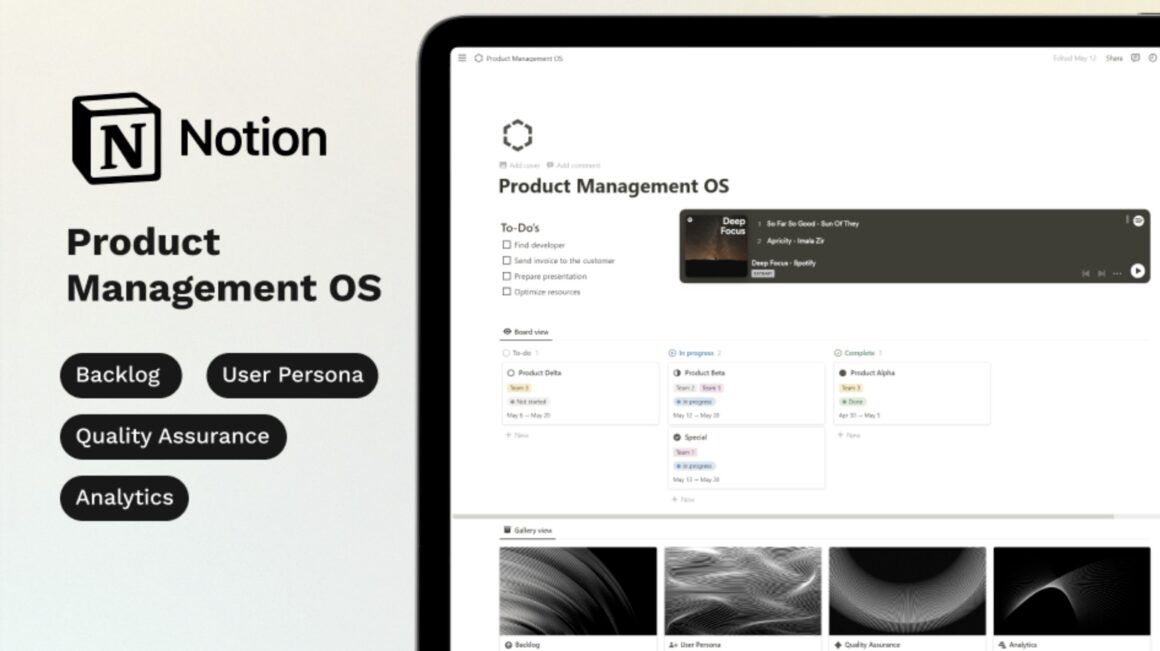 Product Management OS is a robust and all-inclusive tool that aims to simplify and improve your product development process. Whether you're an experienced product manager or a new entrepreneur, this template offers a centralized and structured area to efficiently strategize, monitor, and implement your product ideas from start to finish.
Notion Product Management Template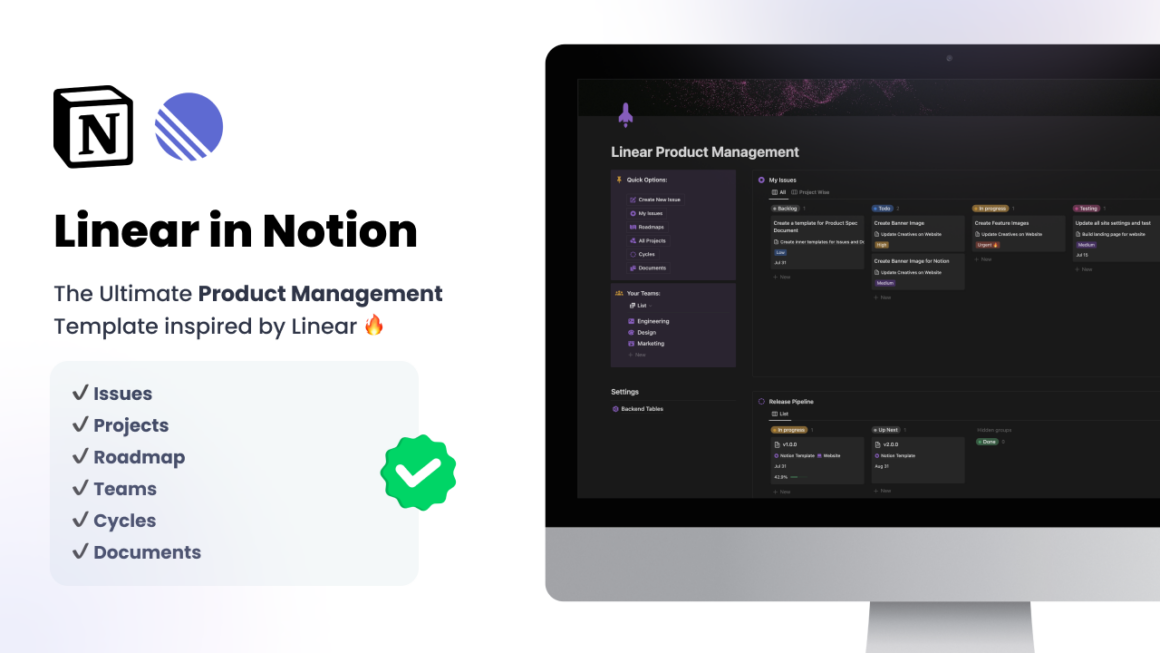 Top features include Dashboard, Issue Tracking, Projects, Teams, Roadmaps, Cycles, Documents etc.
Product Discovery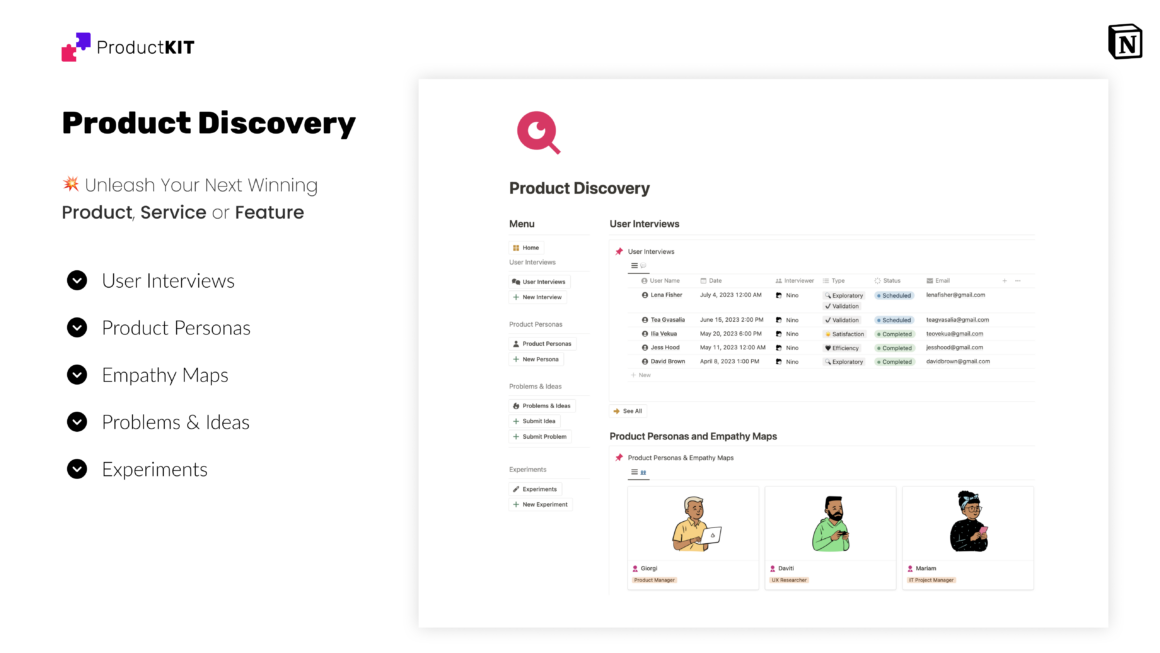 Continuous Product Discovery is the practice of exploring and validating product ideas before implementing them.
Product Management Templates in Notion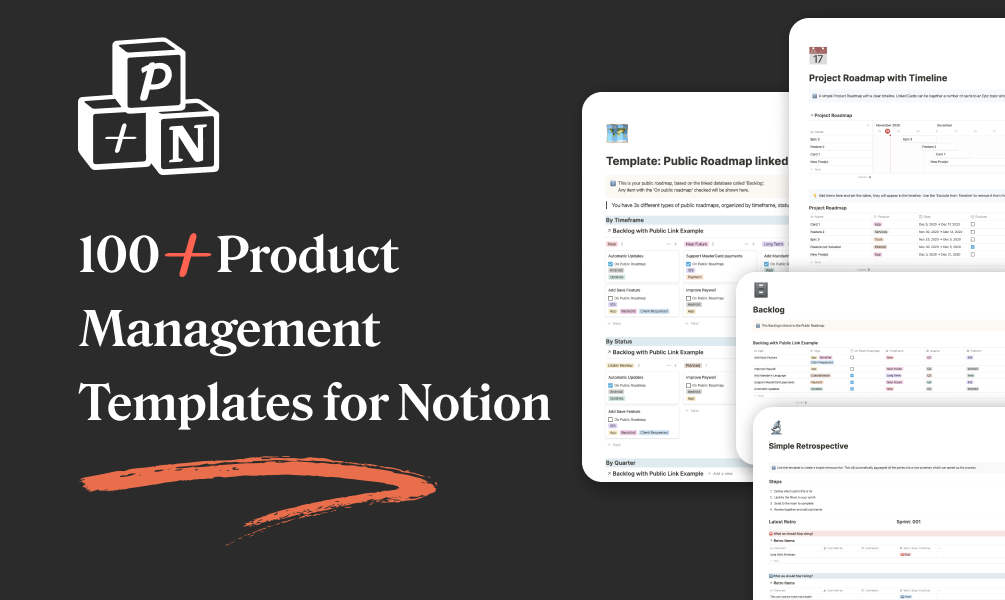 This comprehensive package contains more than 100 Notion templates for every major stage of product management, product design, and user research, from the product kick-off to the debrief. All templates are ready-to-go with just one click and include systems for creating robust product roadmaps, generating status reports, maintaining risk logs, tracking countdown timers, using postmortem frameworks, and many other essential templates for any product team.
Notion Agile Scrum Dashboard Template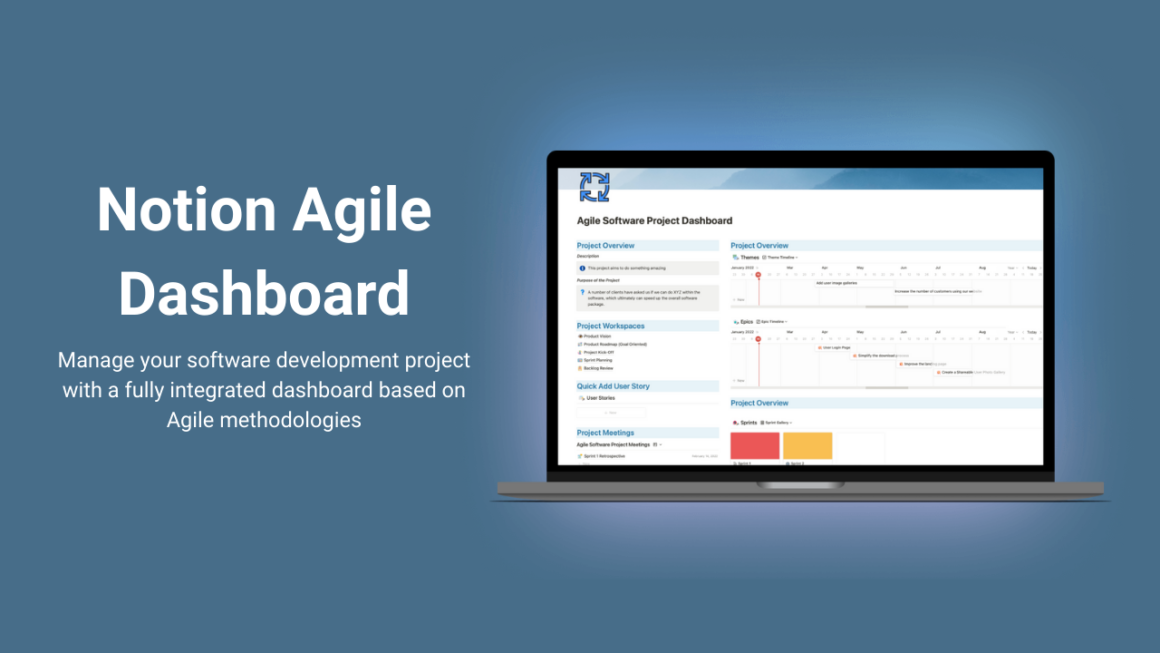 The Notion Agile Dashboard streamlines product development with clear visibility into team progress and deadlines. It includes all the necessary tools for ideation, scoping, theme, epic, and sprint planning. Fast feedback loops and risk reduction lead to successful software products that please customers and stakeholders.
Product OS – Notion template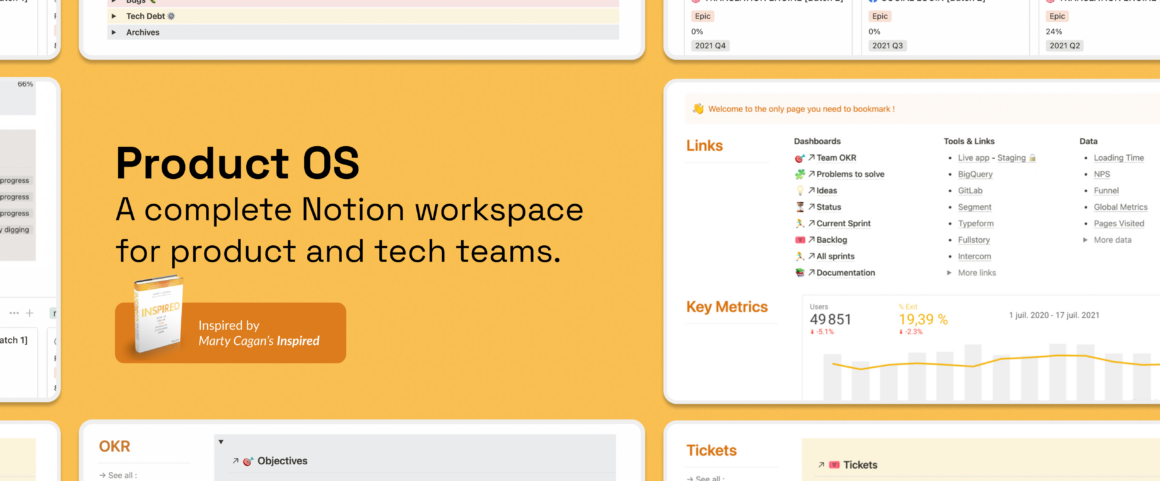 Product think space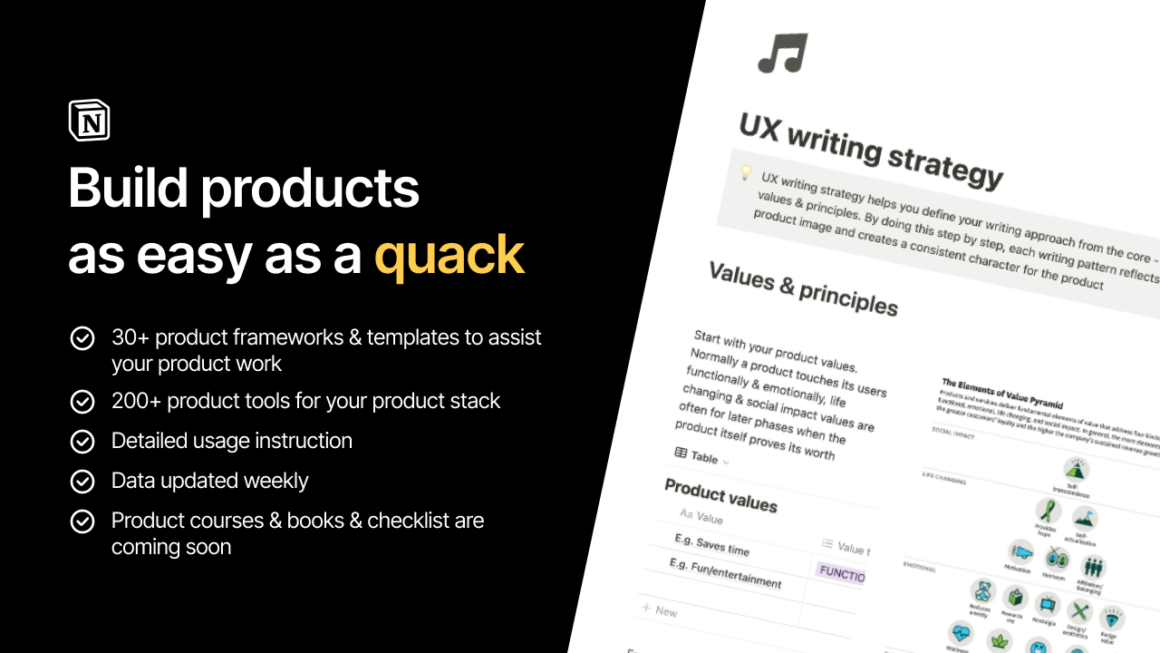 Here are more paid and free Notion Templates and Resources: