Last Updated on July 30, 2023 by Farnaz
If you're in search of a clean and simple website design, minimalist WordPress themes could be the perfect option for you. These themes are designed with the primary focus on clean lines, simple typography, and ample white space, which creates a sleek and modern look that is visually pleasing to the user. In addition to this, minimalist themes are known for their fast load times and ease of use, which makes them ideal for websites that require quick and easy access to information.
In this post, we've gone ahead to round up the 15 best minimalist WordPress themes that are currently available in 2023. This list includes themes with a wide range of functionalities and features that cater to different needs and preferences. Whether you're looking for a theme that's perfect for a blog, an online portfolio, or a business website, we've got you covered.
Furthermore, it's worth noting that minimalist WordPress themes are highly customizable, which means that you can tweak and adjust the design to fit your specific needs and preferences. This flexibility is especially useful for those who require a unique website design or have specific brand guidelines that they need to adhere to.
Before we continue, you may like this posts to:
1. Superb Pixels
Superb Pixels is a responsive WordPress theme for bloggers and content creators. Its minimalist design is perfect for those who focus on images, writing, and photography. It is a multi-purpose and beginner-friendly theme, compatible with WooCommerce and Easy Digital Downloads. Monetization through AdSense and affiliate marketing is possible. We optimized it for SEO and fast loading.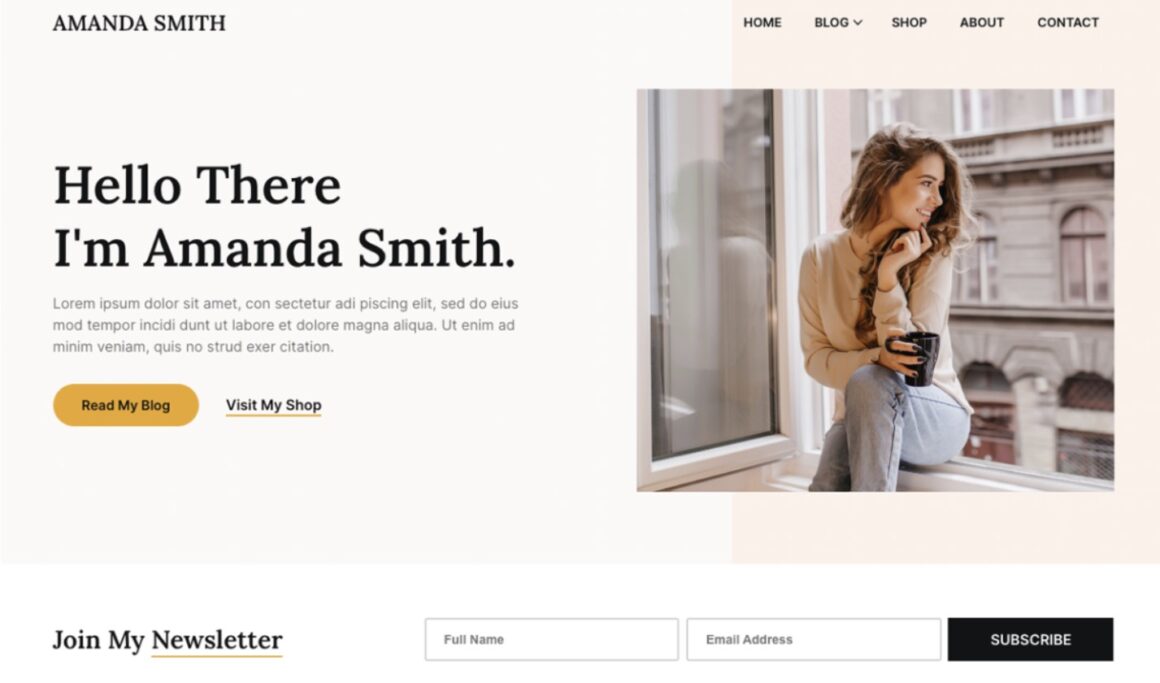 2. Twenty Seventeen
Twenty Seventeen is a versatile WordPress theme designed for businesses. It includes a video-header option and a front-page layout that can display panels from your site's pages. Customize the theme with your preferred color palette, logo, social media menu, and widgets. It's the perfect choice for showcasing luxury homes and other real estate listings with its full-width images. Build a strong online presence and connect with clients and potential buyers to grow your business.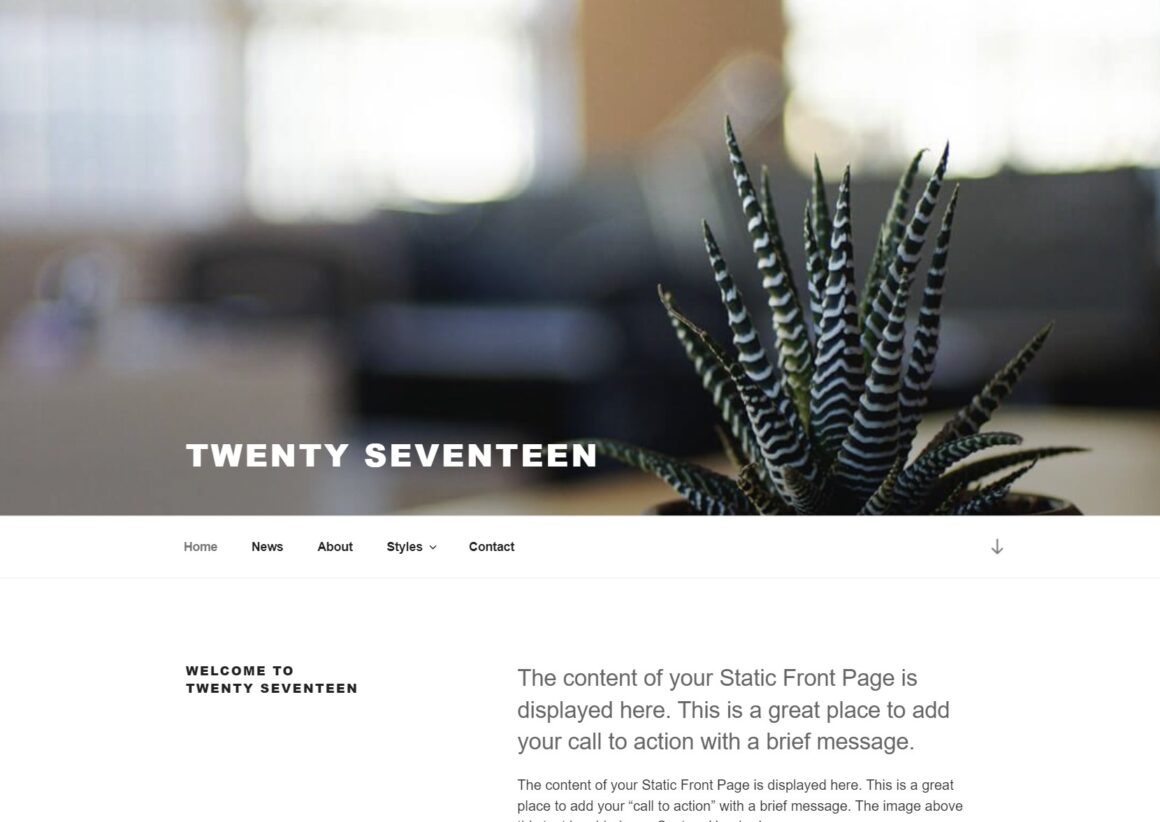 3. The Minimal
Minimal is a WordPress theme that is perfect for blogs or magazines. Its large slider comes with advanced options, making it a great choice for various topics such as photography, travel, food, fashion, lifestyle, and sports. Its clean layout and typography make sharing stories easy, while the three footer widget areas provide ample space for additional information. The theme also includes built-in widgets for recent and popular posts, social links, and author information. Other features include a full-width page option, two menus, an SEO-friendly structure, custom logo support, and support for all types of post formats. It is also responsive, ensuring readability and image qality on various screen sizes.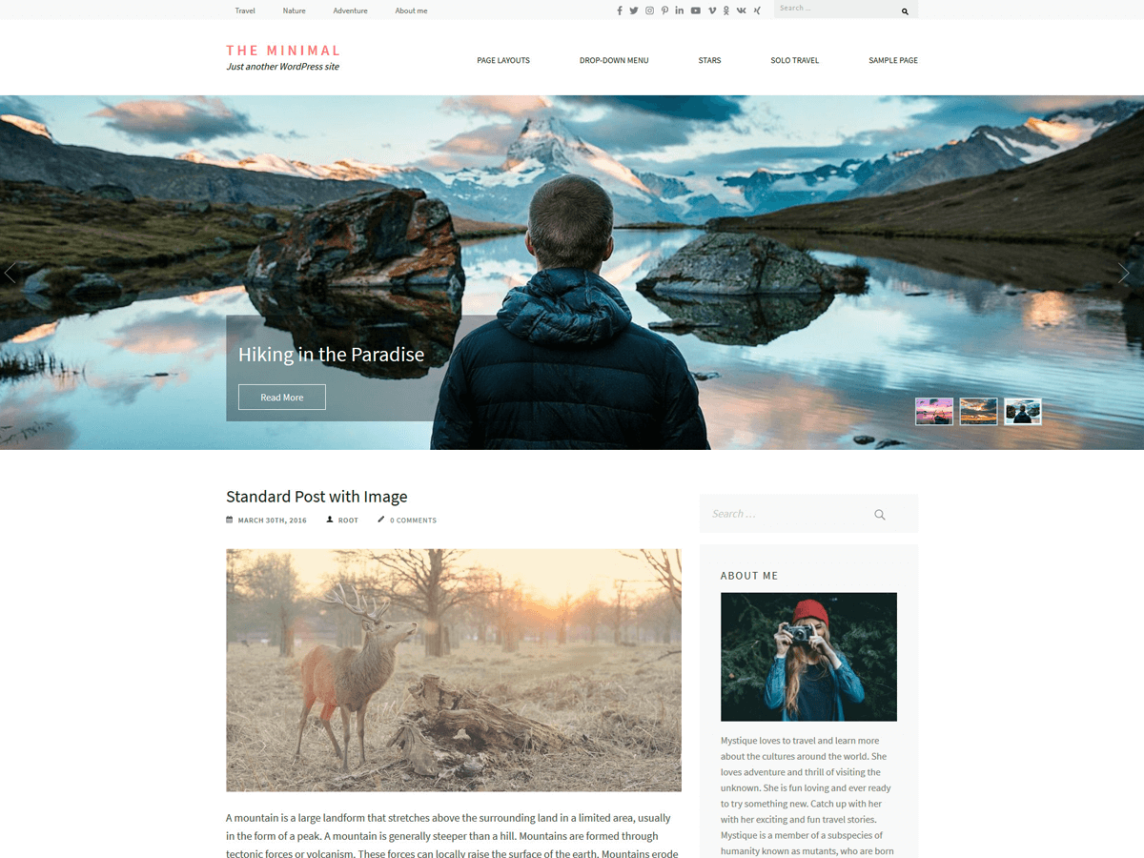 4. Masu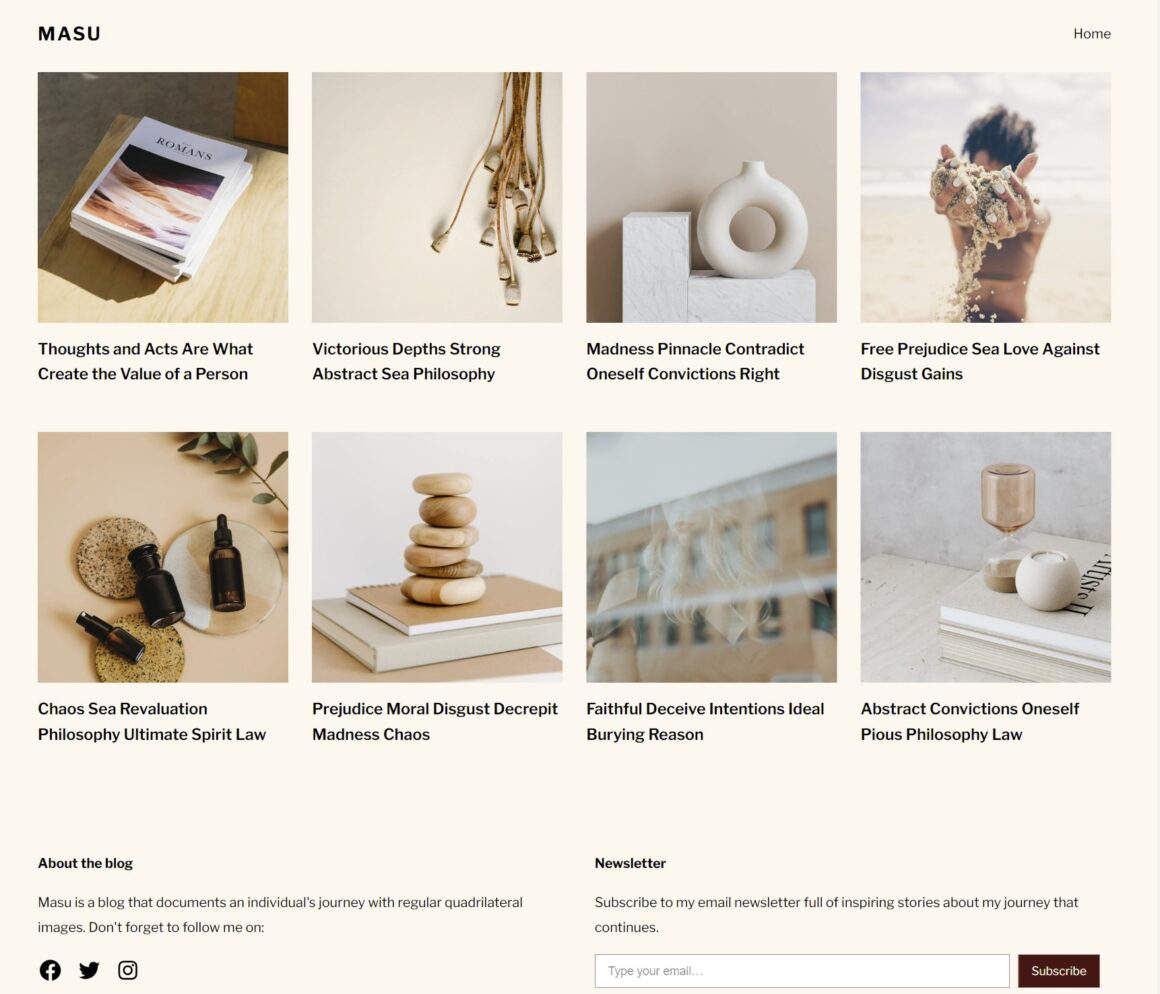 5. Minimalist Blogger
MinimalistBlogger is a WordPress theme designed for bloggers and newspapers. Its simple and elegant appearance makes it ideal for writers who want to share their thoughts on food, fashion, travel, movies, or lifestyle. This theme is both fast and SEO-friendly, and allows for widgets, Adsense, or any other desired content in the sidebar. Setting up MinimalistBlogger is user-friendly and straightforward. If you want your website to rank well on search engines like Yahoo, Bing, or Google, this theme is an excellent choice for newspapers or personal writing portfolios.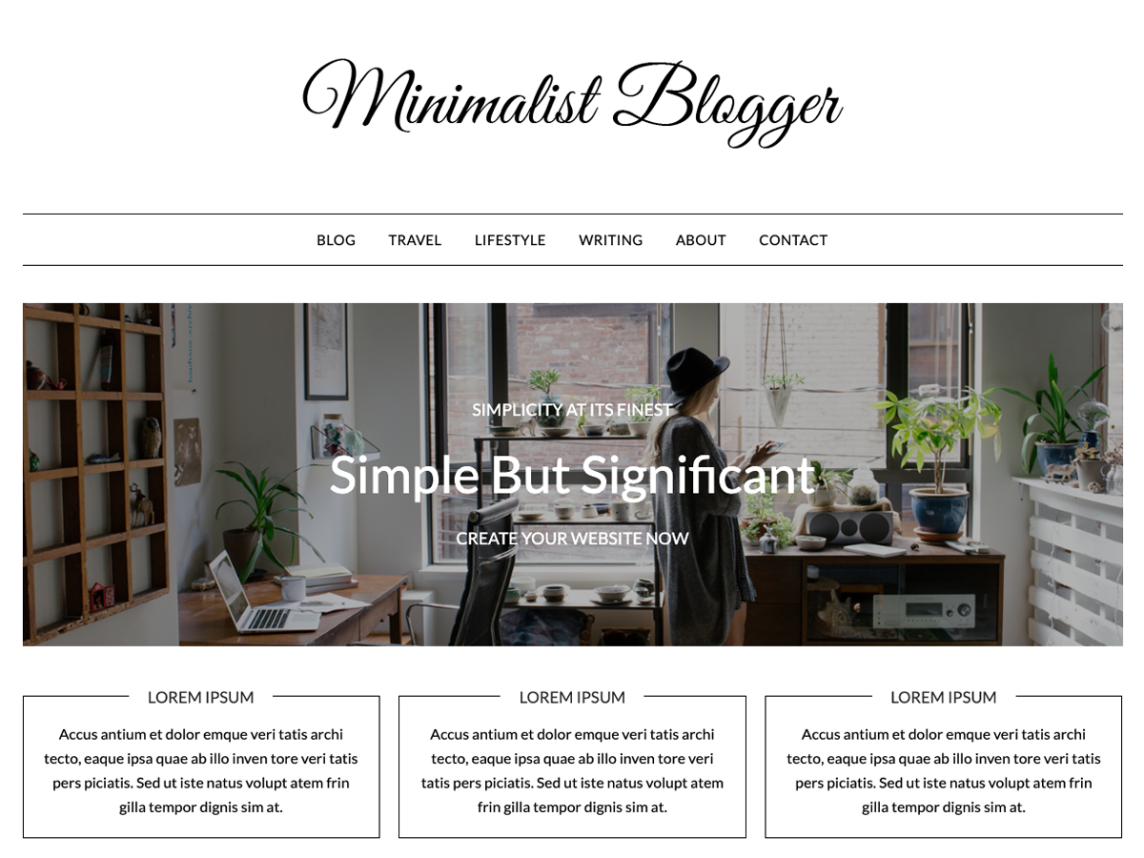 6. Border 
This simple photography WordPress theme is fully packed with slideshows and grid-based galleries that will make each item stand out.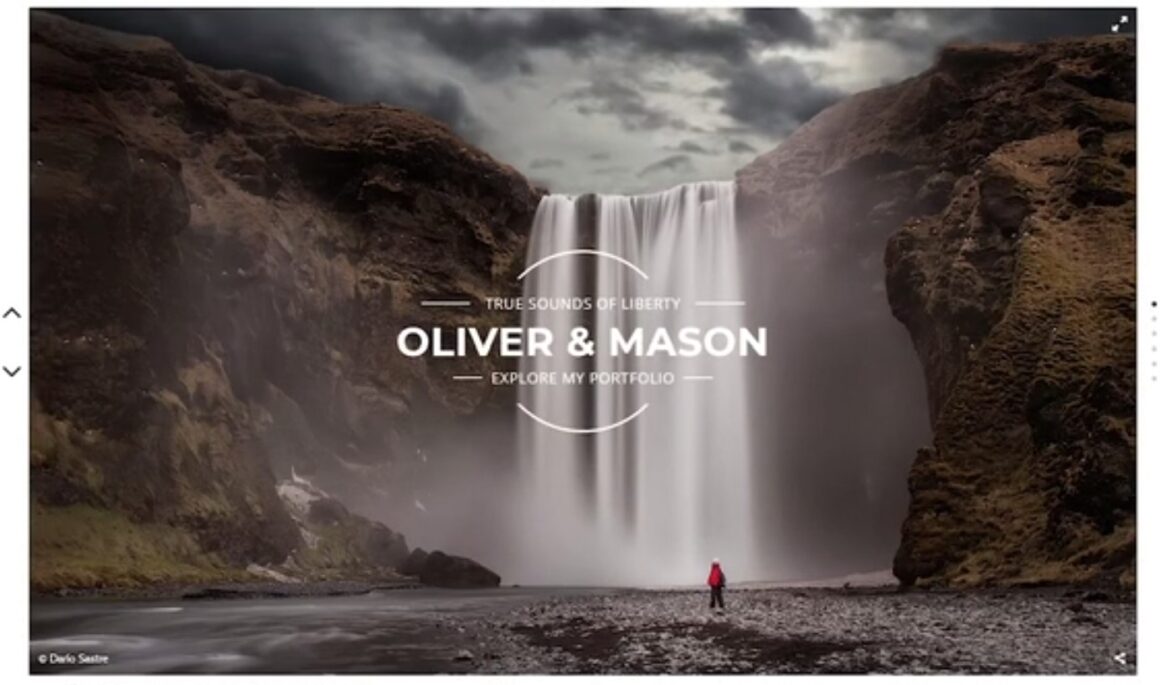 7. Alante Minimal
Alante Minimal is a free version of the Alante Pro theme, suitable for business or blog websites. The theme features a responsive layout and is compatible with many plugins, including WooCommerce, WPML, and Divi. You can easily make changes without any coding, thanks to the powerful theme options panel. Additionally, the theme comes with a full-width slider and an easy-to-use homepage layout, making it perfect for small businesses, startups, portfolios, ecommerce, and freelancers.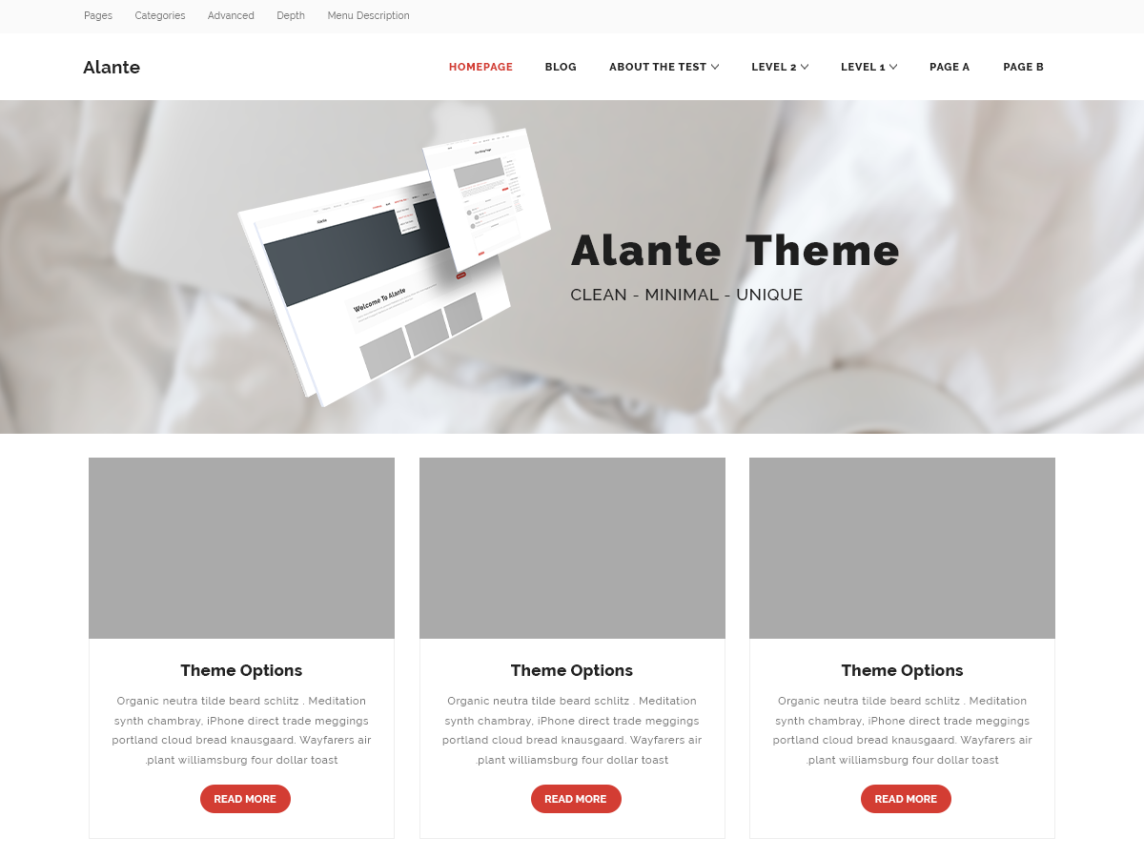 8. Thriving Artist
Thriving Artist is a theme for creators who use the web to tell their stories, share their work, and connect with their fans. It leverages WooCommerce to give you the ability to integrate a simple or extensive store.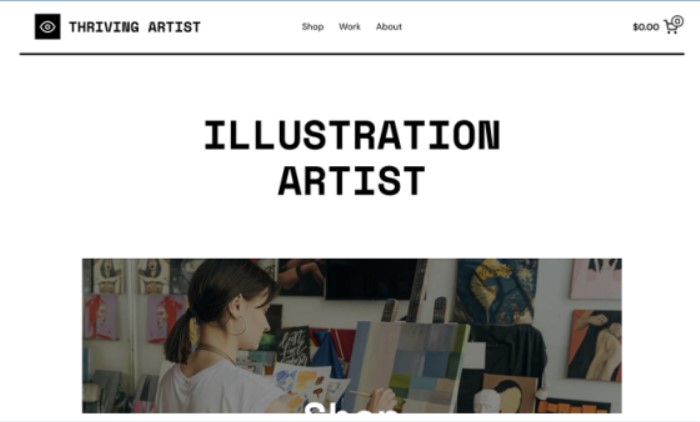 9. Calyx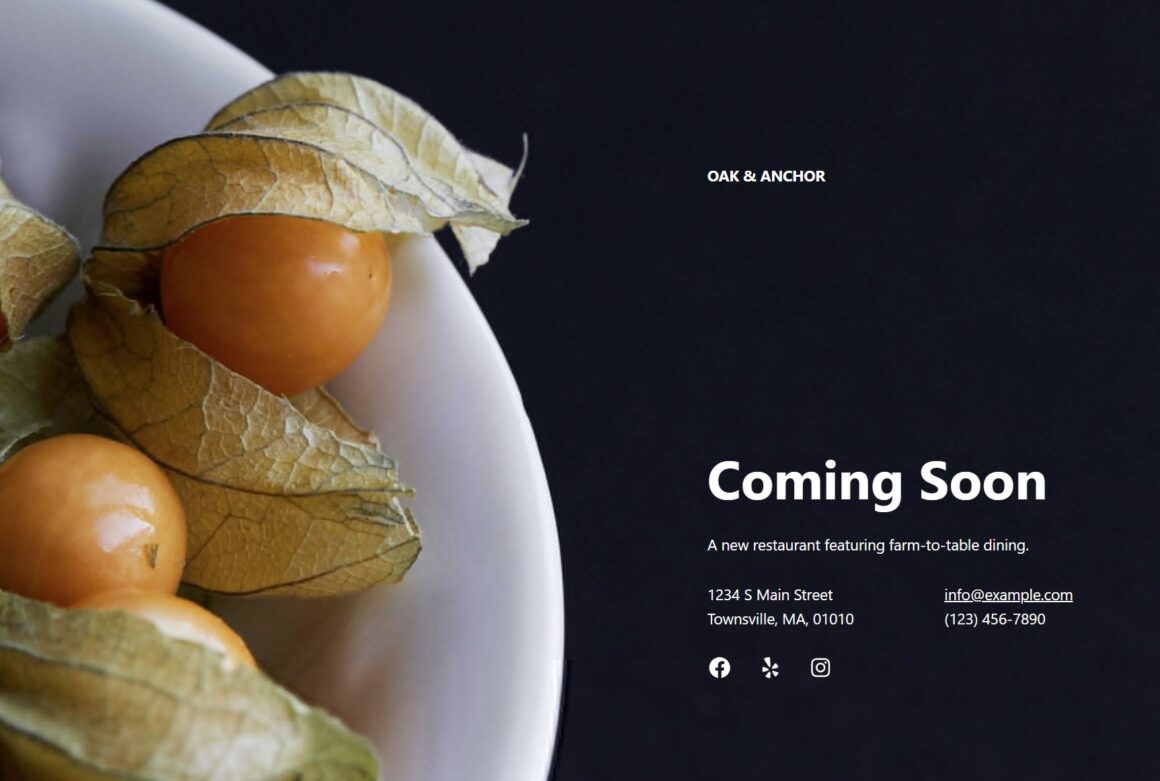 10. Divi
Divi is a robust WordPress theme that empowers you to design a simple website without the need for coding skills. It provides you with over 2,000 customizable layouts and more than 40 content and WooCommerce modules. With Divi's page builder and theme builder, you can effortlessly create templates and develop your website from the ground up. Moreover, you can take advantage of the free design resources available on the Divi website and blog, including minimal headers and footers or product pages using WooCommerce modules.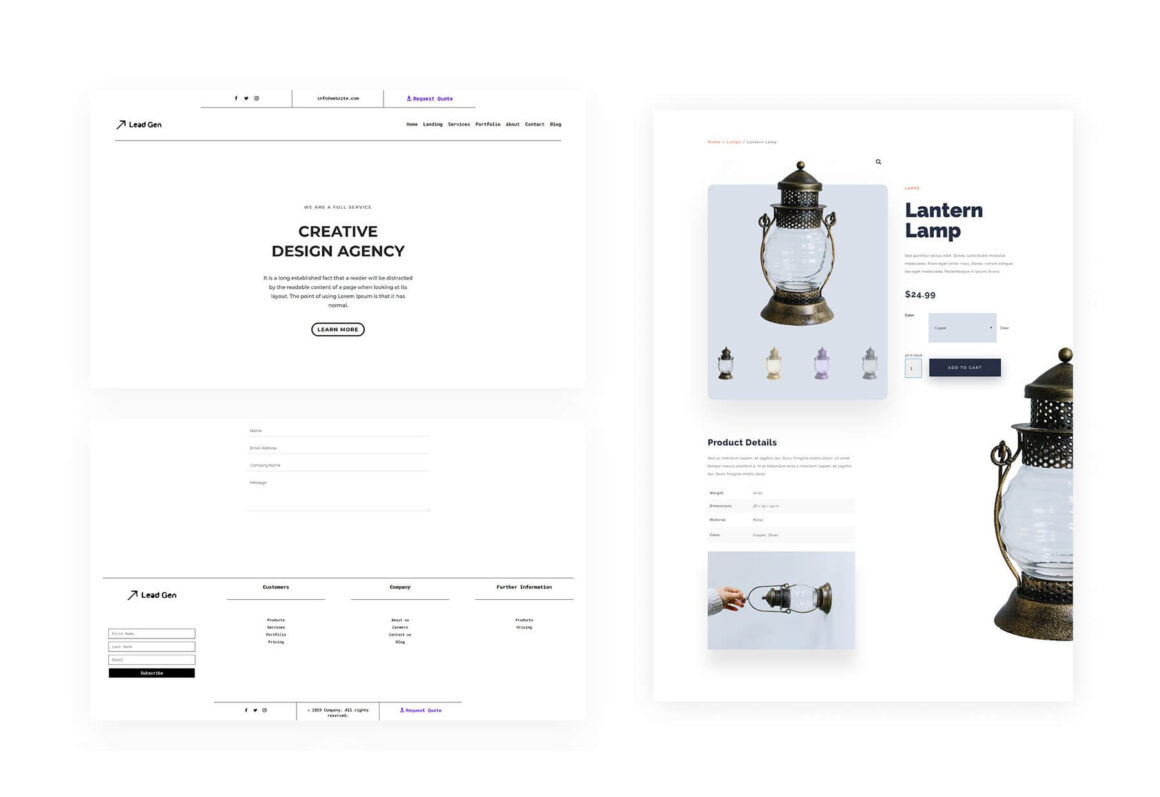 11. PURE 
Looking for a clean and modern design that directs attention to your content? Consider the Pure theme. This responsive WordPress theme can give your blog or portfolio a professional look on any device. In addition to providing a distraction-free experience for your readers, Pure is fast-loading and SEO-friendly.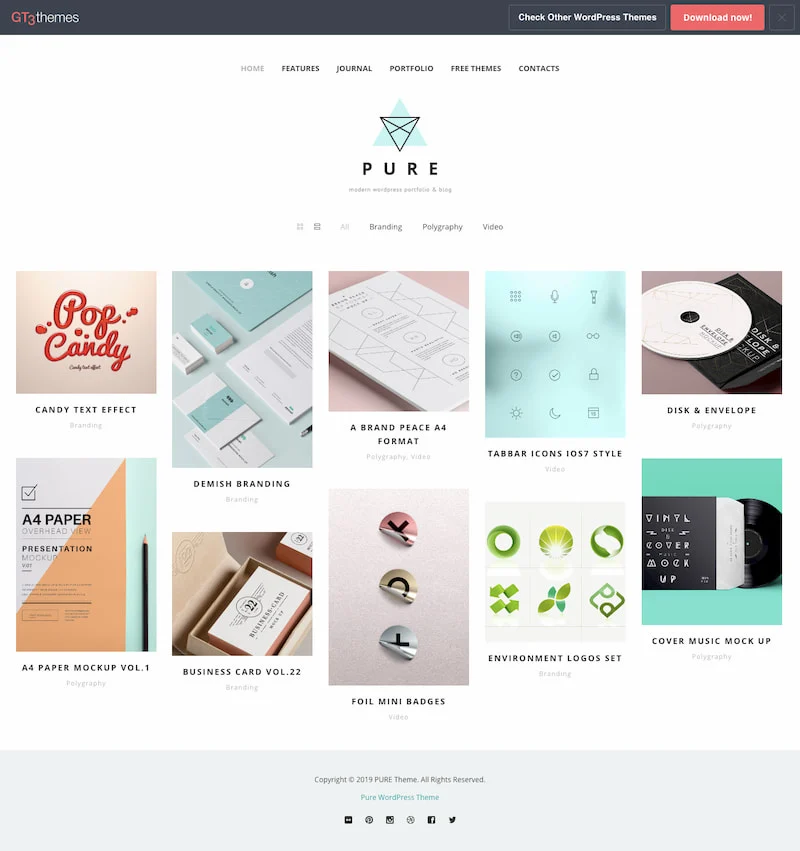 12. Square
The Square theme is a versatile and fully responsive option that can be used for creating either a business website or blog. Its compatibility with WooCommerce also enables you to set up an online shop to sell products or services.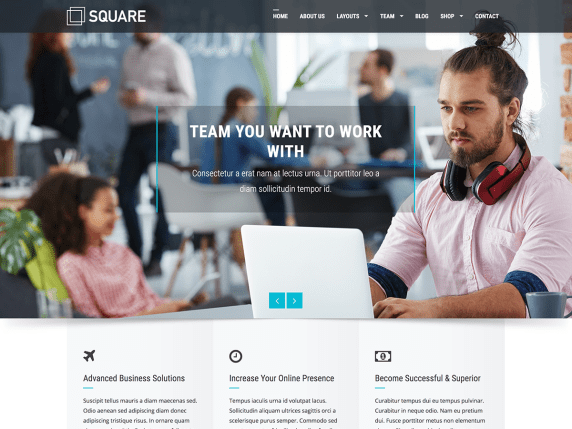 13. Simple Persona
Simple Persona is a free WordPress theme ideal for professionals to showcase their work or ideas online. This theme has a simple, clean, and user-friendly layout that looks great on any device. It also has powerful customization options for you to make it your own. Basic features such as portfolio, featured content, featured slider, and testimonials are included, making it perfect for any personal website or blog. Overall, Simple Persona is a dynamic and multi-functional theme that provides the perfect online space for you to share your story with the world.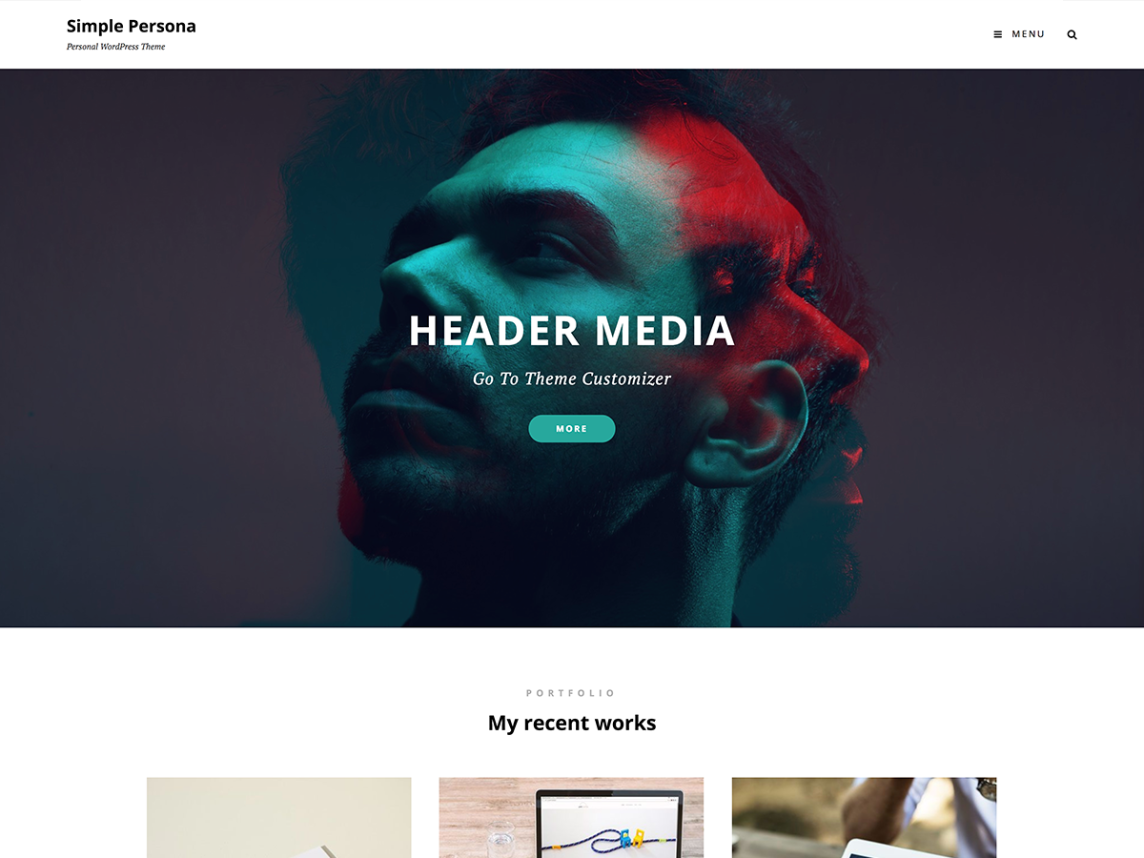 14. Twenty Twenty-Two (Red)
Built on a solidly designed foundation, Twenty Twenty-Two (Red) embraces the idea that everyone deserves a truly unique website. The theme's subtle styles are inspired by the diversity and versatility of birds: its typography is lightweight yet strong and its layout elements sit gently on the page.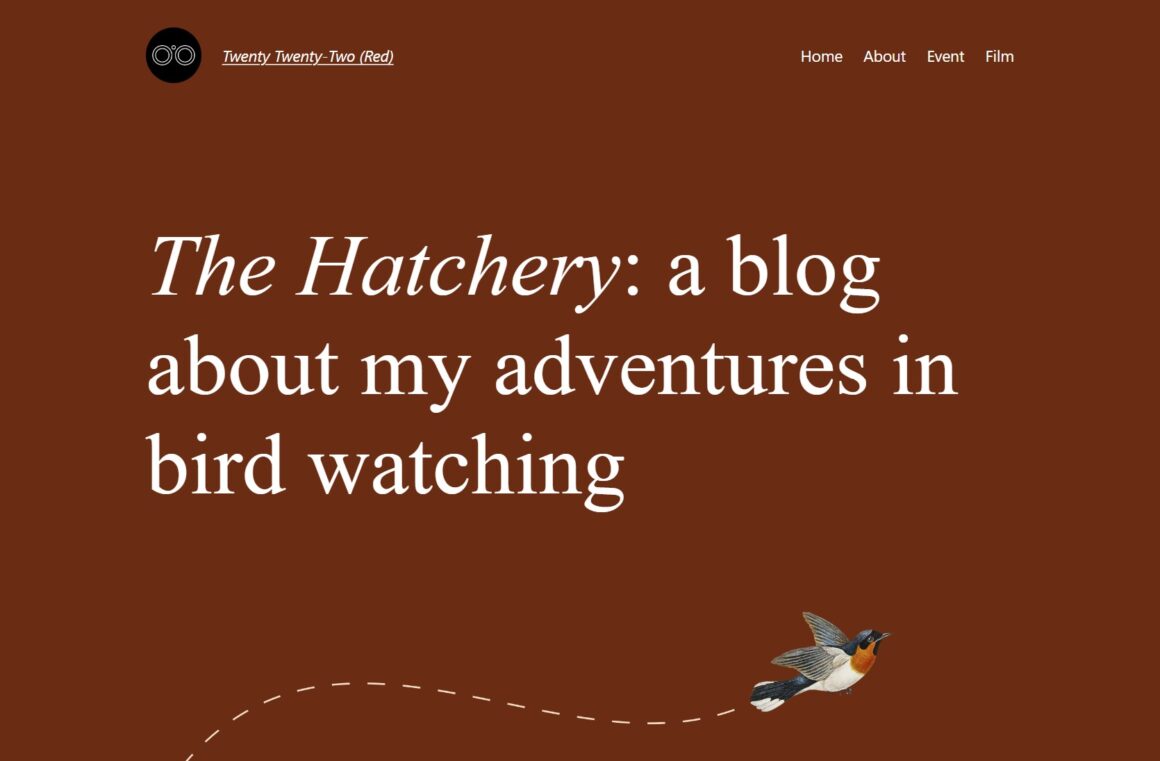 15. Byrne – Minimalist WordPress Themes
Byrne is a polished blogging theme ideal for showcasing your passion for food. Whether you're an enthusiastic home cook, experienced recipe developer, or chef, Byrne will provide the perfect canvas to share any food-related content. Byrne features a cultured, sophisticated design that can be further customized with different colors and font pairings to match your brand.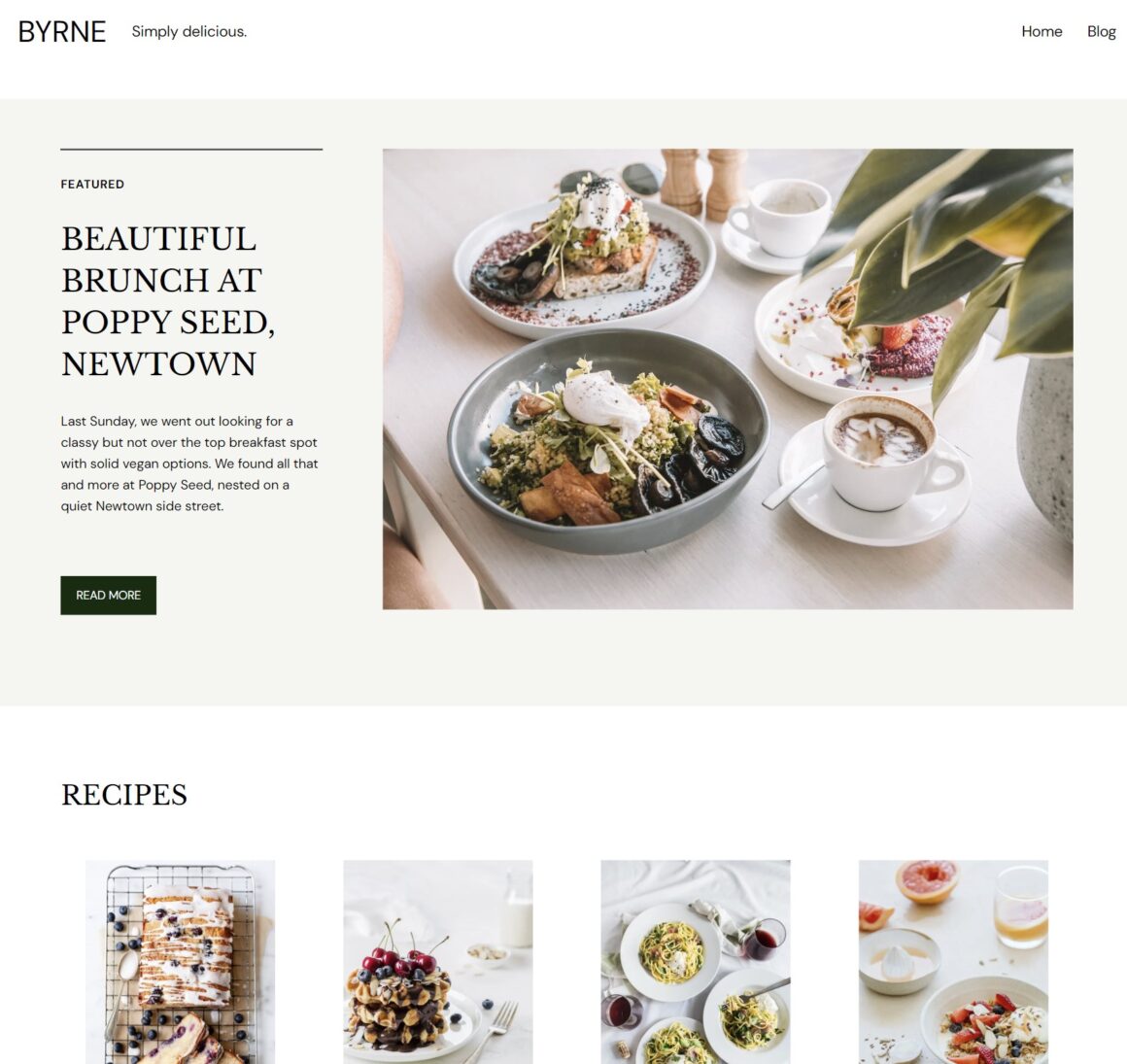 Frequently Asked Questions (FAQs)
What is a minimalist WordPress theme?
A minimalist WordPress theme emphasizes clean lines, simple typography, and ample white space to create a sleek and modern look. These themes are known for their fast load times and ease of use, making them a popular choice for websites that require quick and easy access to information. While some people associate minimalist themes with black-and-white designs, they can be customized to fit any brand or style by experimenting with color, typography, and layout.
What are the benefits of using a minimalist WordPress theme?
Minimalist WordPress themes offer several benefits, including:
Fast load times: A minimalist design with fewer elements means less code to load, resulting in faster load times for your website.
Easy to use: Minimalist themes often come with fewer features and options, making them easier to use and customize.
Focus on content: With less clutter on the page, the focus is on your content, making it easier for users to read and engage with.
Modern and sleek design: A minimalist design can give your website a modern and sleek look that is visually appealing to users.
Are minimalist WordPress themes customizable?
Yes, minimalist WordPress themes are highly customizable. While they may come with fewer features and design elements, you can still adjust the design to fit your specific needs and preferences. Many minimalist themes come with customization options that allow you to change the color scheme, typography, and layout of your website.