Last Updated on May 13, 2023 by Farnaz
15 Best Brochure Design Templates for free: A brochure is one of the ways you can tell a brand's story. There are many different types, but it doesn't matter what kind of brochure it is, as long as it tells your customers all about your company.
We have made a list of Best Design Brochure Templates, which are free to use and you can use them in your online consultancy or online business. These brochures will help you make beautiful brochures for your clients to use. If you want customization in the brochures then you can download the templates from the below link and customize them according to your needs.
Corporate Trifold Brochure for PS & Id
Free Simple Brochure Template for InDesign
Inspired by Scandinavian aesthetics, this minimalist brochure design uses simplified typography and a color block style for an understated and stylish look. Although easily adaptable to any theme, this brochure is especially useful for interior design firms, cafes, charities, or fashion retailers.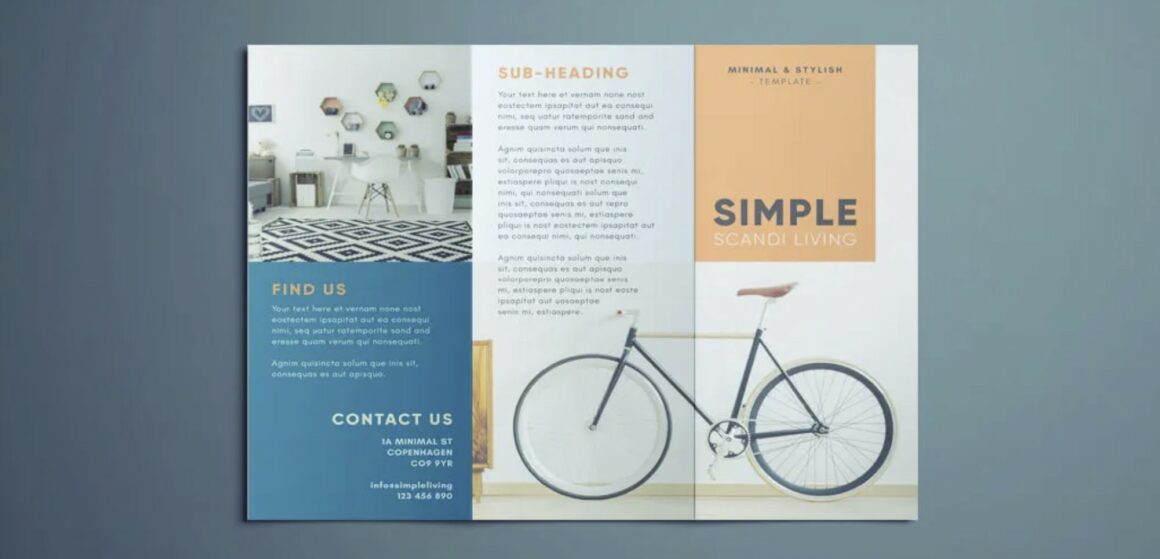 Brochure Template for Adobe InDesign
This brochure can serve multiple purposes. It works great as a corporate brochure – for presenting your business, or a service – or use it as a product sheet or something completely different. All texts are set with free fonts.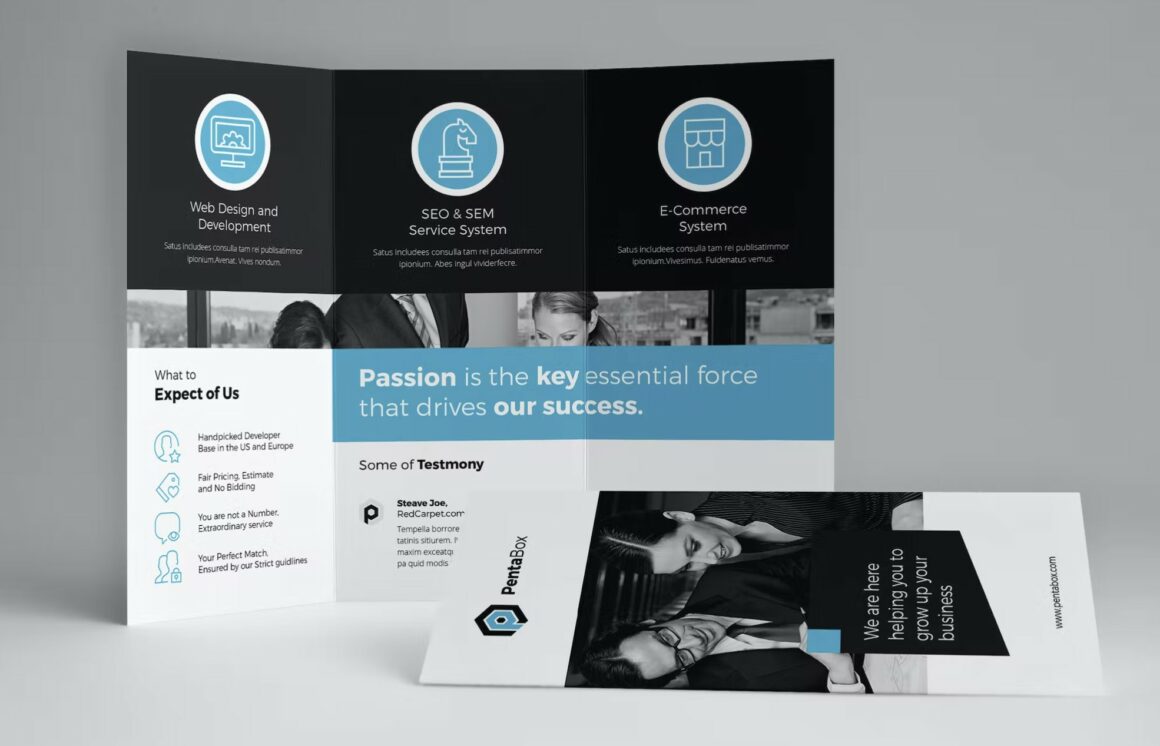 Free Creative business trifold brochure template for Photoshop

Flat adventure trifold brochure For AI & EPS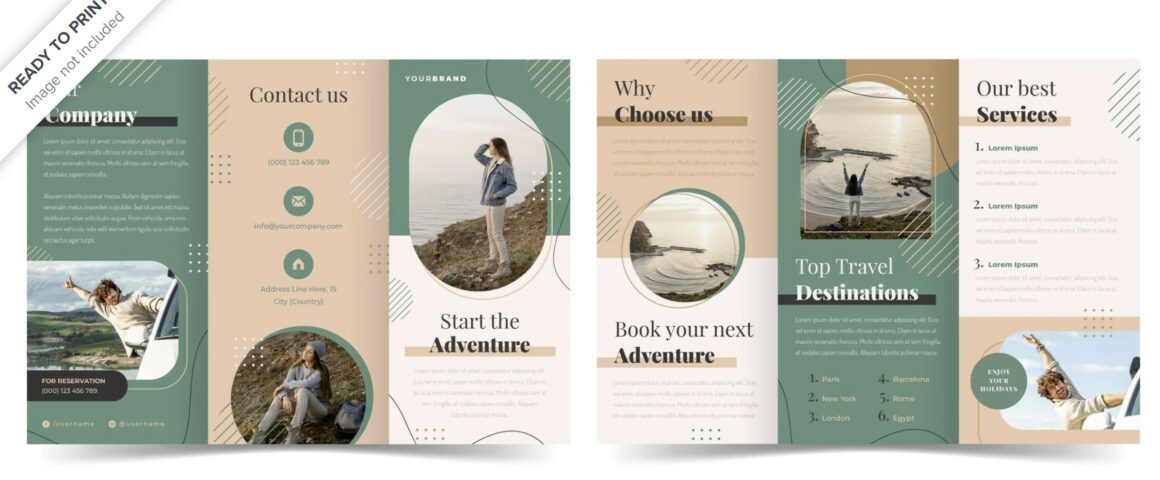 Free Multipurpose Brochure Template for InDesign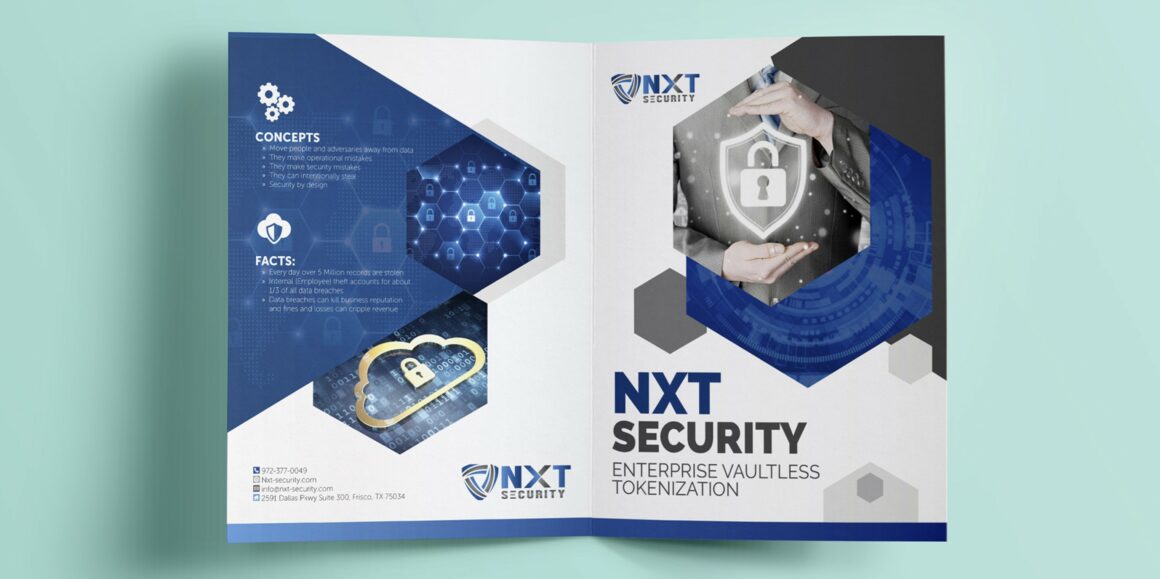 Minimal trifold brochure template for AI & EPS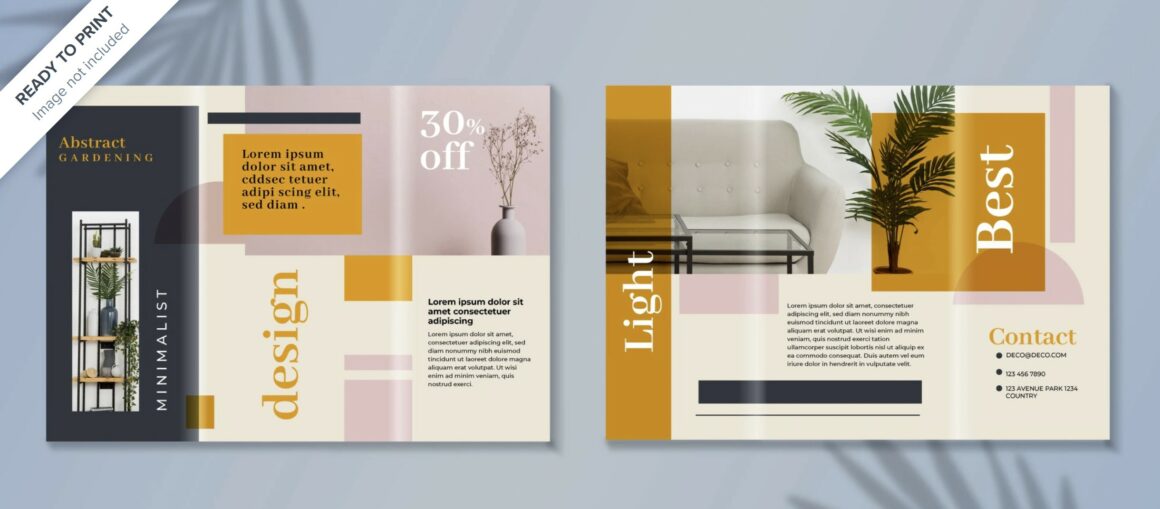 Creative business brochure template for Photoshop

Flat design travel brochure template

Abstract trifold brochure template for AI

Clean Brochure Template for InDesign
This tri-fold brochure template has a clean, minimal design that is adaptable to any subject. Teaming black and white photography with graphic color overlays, this brochure is a great pick for businesses looking to make a stylish statement. The simple grid layout is super flexible, allowing for easy interchange of text and images.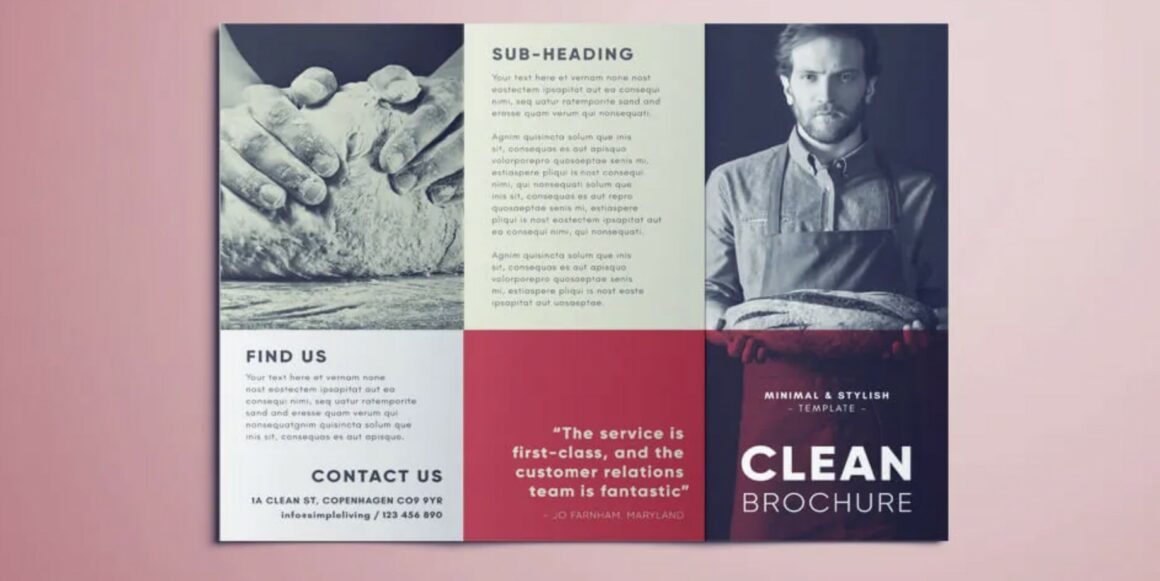 School Brochure Template for InDesign
This colorful, fun brochure template is the perfect way to market a nursery, elementary school, or playgroup. Using a simple tri-fold design, this free InDesign flyer is easy to edit and completely free to download.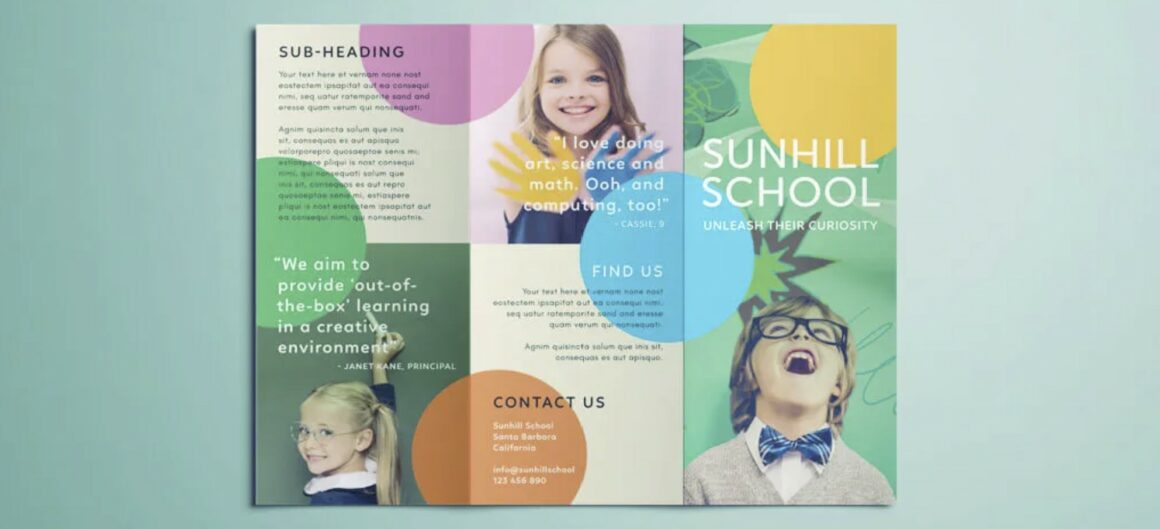 Creative business brochure template for Photoshop

Abstract trifold brochure template
Trifold brochure template for AI

Also, check out these posts :