Last Updated on January 25, 2023 by Mr.Pugo
Finding the perfect Notion template can be difficult. Fortunately, we've been through it all and have the results of our research here to help you. We've tried and tested hundreds of Notion templates for days on end — though few could be called up for another round — ultimately creating a list of our favorite Notion templates available today.
In this post, we're going to share the most amazing Notion Templates in their categories that we think everyone who uses Notion must use them.
With these best notion templates, you can manage your business, teams, marketing, advertising, life, growth, social media, and everything else easily all on Notion. All of these notion templates are premium and there are hundreds of working hours and thought behind each one of them. So, you can expect a high quality and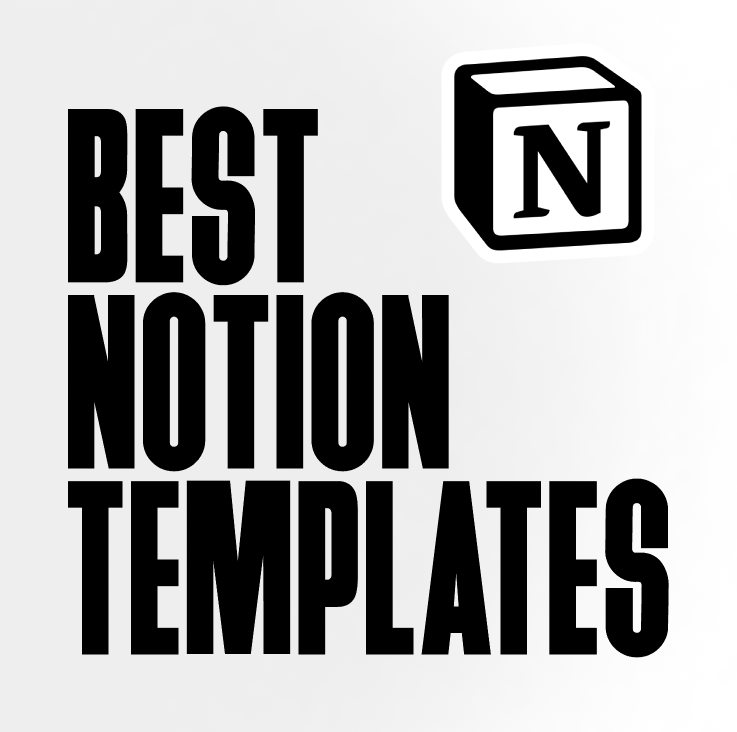 Best Business and Startup Notion Templates:
Your Business Hub, ENTIRELY in Notion.
One place for Everything in your Business.
Tired of cobbling together multiple apps to form your Business? Me too. Business Hub lets you capture and organize everything inside of Notion – turning it into an all-in-one workspace.
Business Hub is the most advanced business & startup Notion template that helps you manage every aspect of your SaaS product, Digital product, Startup, and in general your online business.
You can manage & track your products, marketing, and growth, teams, projects, tasks, strategies, brand and brandings, OKRs (Objectives and Key Results, KPIs (Key Performance Indicators), budgets, research, user testing, analysis, and finance and everything else you can imagine, and you need in your journey to build, run and succeed in your business.
Your business tools should make your job as a Leader, or as a Player in small or big teams easier, faster, and better.
Business Hub does that.
This notion template includes Brand Strategy and Brand Identity, Product Management, User Research, Content Calendar and Planner, Social Media Manager, SEO Manager, Blog Manager, Marketing Strategy, Marketing Management, Market Research, KPI Management, Briefs Management, Company Objectives, Plans and Goals, Financial Accounting and way more sub-sections to help you out in every aspect of your business.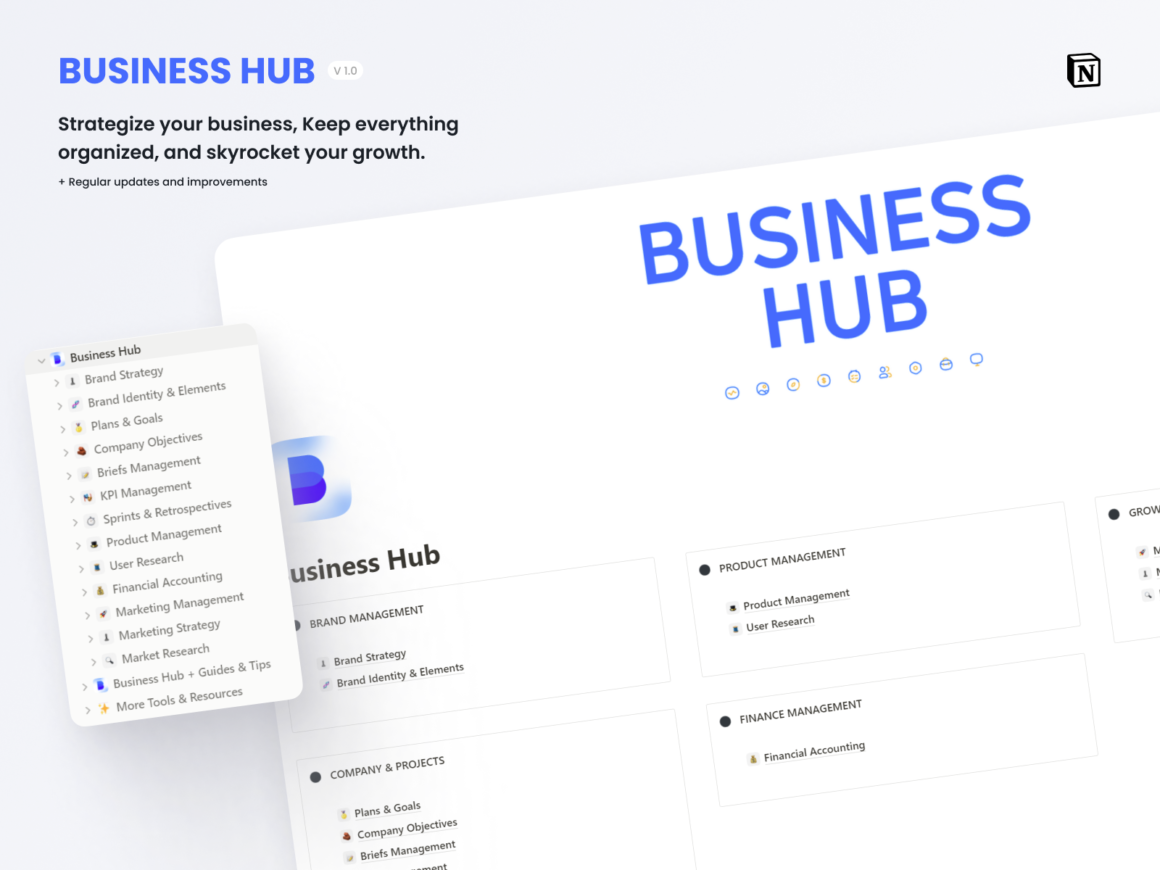 Plan, launch, and grow your startup all in one place!
Startup OS is the fastest, easiest, and most organized way to plan, launch and grow your startup using Notion.
A process-based approach to growing your startup.
Startup OS is a process. NOT pages & templates!
Built based on validated and constantly improving processes to be your recipe for success.
Startup OS will help you…
Convert your ideas into startups 10X faster.
Save +200 hours searching for documents.
Focus on your most profitable activities first.
Control your financials and keep your burn rate low.
Keep your whole team and investors involved.
Grow your startup faster and with no worries.
Startup OS is supercharged with all the templates you need to help you stay organized while building the next big thing.
Startup OS is perfect for:
Entrepreneurs — Chaos is stopping you from growing? Get everyone on the same page using a single tool. Work on tasks collaboratively and get more done as a team.
Indie Hackers — Working on a number of different ideas? Switch between different projects easily and manage them all with no switching cost.
Students — Feeling lost and looking for a process to follow? Startup OS is built as a process so you can always know what to do next.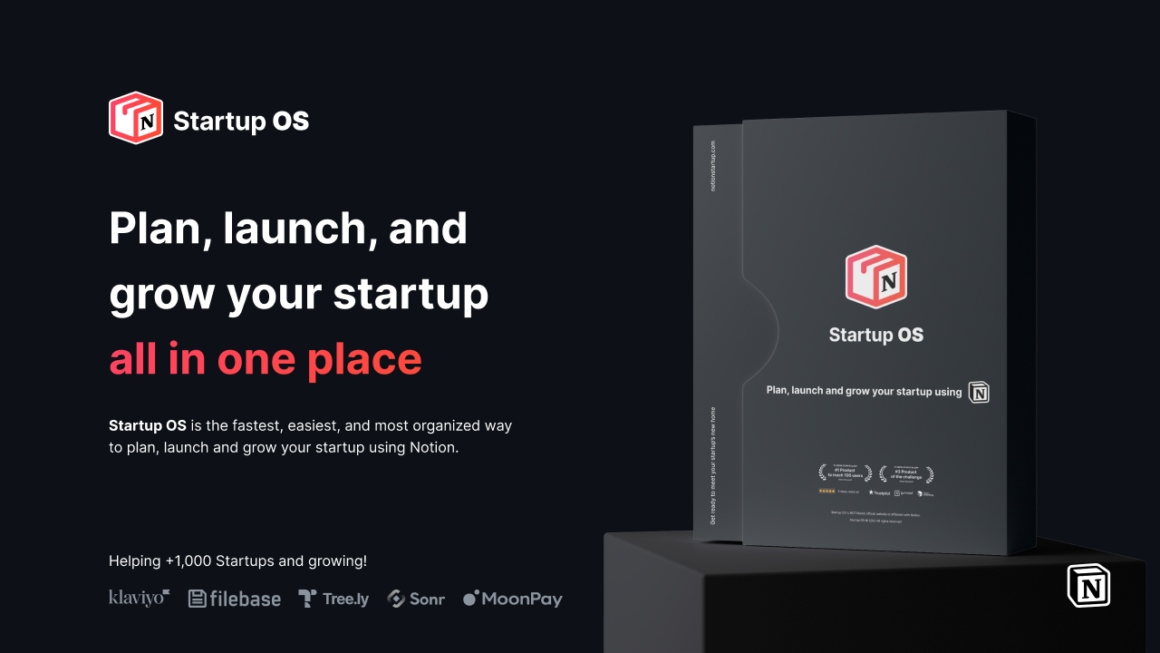 Enterprise OS turns Notion into your central tool for managing projects, clients, content calendar, finances and company wiki.
Save both time and money when you have everything organized in one place.
What's Included?
Company Home
Company Dashboard
Individual Dashboard
Databases
Projects & Tasks
Meetings & Events
Objectives & Key Results
Clients & Companies
Expenses & Subscriptions
Content Calendar & Platforms
Team Directory
Documents & Resources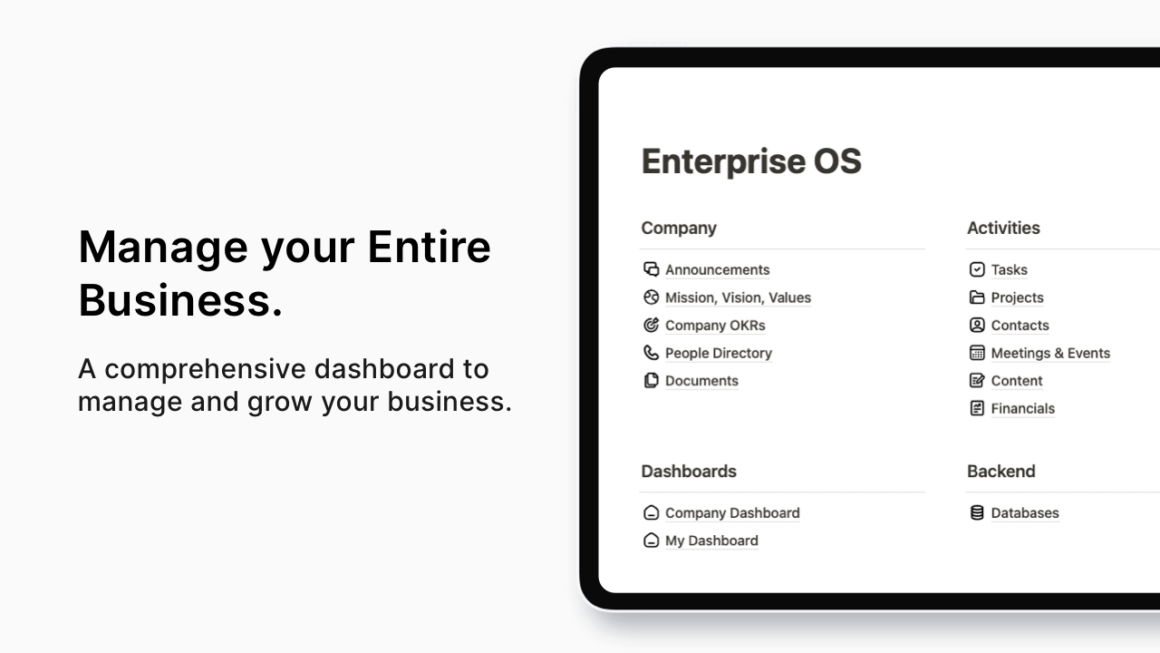 Best Second Brain Notion Templates:
Ultimate Brain is an all-in-one notation workspace that makes it easy to organize and record everything in your life. It has advanced features such as GTD style processing and P.A.R.A organization style. Perfect for anyone looking to streamline their tasks and note-taking process in one place.
One of the great things about this Notion template is the quick create feature that lets you capture tasks and notes on the go. It also has a clean, minimal user interface that makes it easy to navigate and find what you need.
Plus, there's a My Day dashboard to plan your day, an intelligent archive to organize your workspace, and much more. Perfect for anyone who wants to stay on top of goals, milestones, recipes, books, and more.
The ultimate productivity system and second brain for Notion.
Ultimate Brain seamlessly combines tasks, projects, notes, and goals – turning Notion into your all-in-one task manager, note-taker, and planner.
Inside, you'll find advanced features like:
A My Day dashboard for perfectly planning out your day.
A Quick Capture dashboard for quickly capturing notes and tasks, then getting on with your day
GTD-style task capture and processing
PARA-style organization (Projects, Areas, Resources, Archives) for tasks, projects, and notes. Ultimate Brain turns Notion into the perfect tool choice for Tiago Forte's _Building a Second Brain _course.
Recurring tasks (includes a tutorial on how to automate them for free)
Advanced archive features to help keep bloat at bay (like Cold Tasks, Snoozed Tasks, and a Someday list)
Ultimate Brain has gone through extensive testing and design in order to be optimized for all devices and screen sizes, unlike many other templates, which are only designed for large computer screens.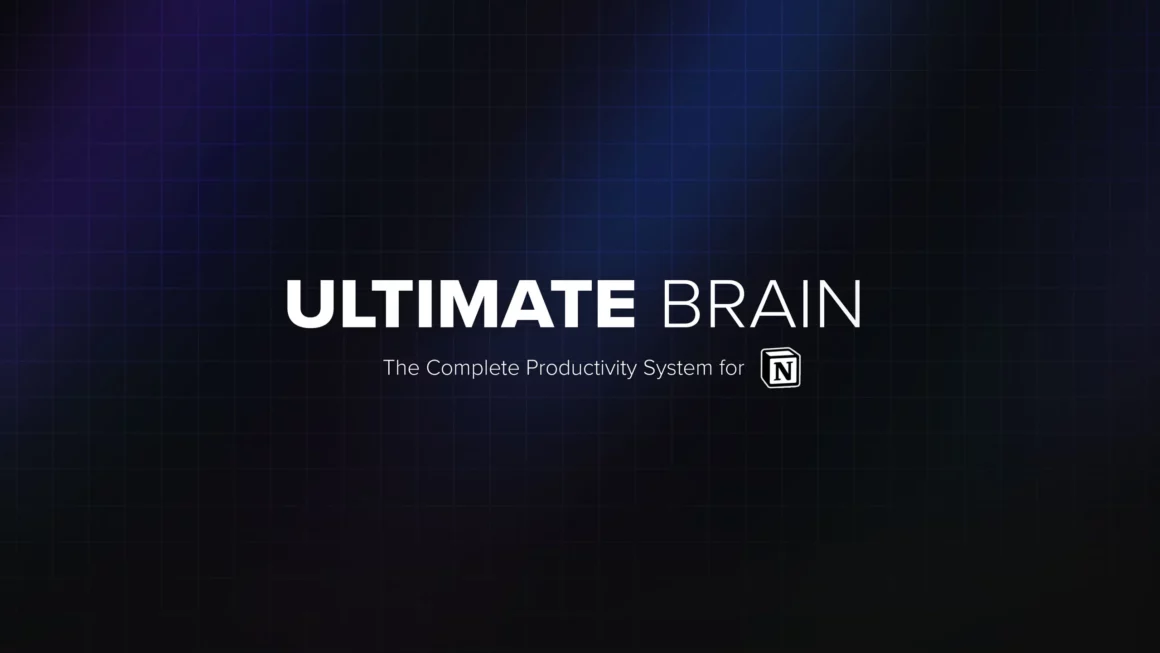 One place to Manage Everything in your life, entirely in Notion.
The only Personal Notion Template your need to plan, manage, and organized your life, home, work, and school.
Ultimate Life Planner brings goals, tasks, notes, plans, health, plant care, travel plans, Finance, and many more seamlessly together in Notion.
Super Dashboard: To manage and have an overview of everything. To do, Important notes, Important bookmarks, Shortcuts, Monthly plan., Reading list, Bookshelf, Bookmarks, Workout, Plant care, and Trip plan. Most of the time you don't need to leave the dashboard and you can manage everything quickly. (Keep an eye on everything)
Productivity orbit (NEW): Create new tasks or copy task links from your Monthly plan and sync them inside the calendar. add workouts, plant care, and To-dos in your queue and never lose track again. With the monthly plan, you can add notes and all your tasks to keep track and have an overview of all your task and notes based on days and weeks. there are different sections to add to-dos related to home and family, freed and bound, and Misc tasks.
Bookmarks dashboard: Save and group all your webpage bookmarks in one place.
Bookshelf & Reading tracker: Manage your whole book directory and organize them based on books you complete, books that you are reading, and the next books you're going to read. Manage and track all your books and articles in one place. The only reading list you need to manage is all the articles you read, or you want to read later. group your reading list-based category easily.
Workout Planner & Manager: Never miss a day again and build a healthy workout habit. Your ultimate workout plan tracker with all the tips, notes, and habit trackers you need.
Plant care dashboard: Never miss a water or fertilize day. This section will help you keep track of your plant's health, routines, and tips to keep them in good condition and never lose another plant.
Trip planner & Manager: Create a trip and mood board and plan every aspect of your travels from start to finish.
Finance tracker: Track all your incomes, expenses, and where you spend your money.
Notes dashboard: Now there is a new and separate notes sections to keep your note organized and make it easier to add one. You can add important notes in the dashboard section to see them every day.
Household management: From planning your weekly and daily meals and meal ideas with all their recipes to managing your inventory, cleaning schedule and routines, friends and family information, pet care, and vehicle maintenance. All of them are ready to help you level up your housing experience. ▪ Meal planner ▪️ Meal ideas ▪️ Recipes ▪️ Grocery shopping List ▪️ Inventory management ▪️ Cleaning schedule & routines ▪️ Friends & Family information ▪️ Pet care ▪️ Vehicle Maintenance
Habit builder & Tracker: Create new habits, submit them day by day, and track your progress with this gamified habit builder. after 12 months of working on a habit, you can add them to Made habits section and be proud of yourself. Now, these habits are going to stay with you for the rest of your life.
Goal planner & Tracker: Plan every aspect of your goals with the SMART method and follow them along the way until you've achieved them. Also, use the vision board to add your long-term visions to every area of your life.
Mood tracker: Submit your mood every day and see how you are doing in the long-term period. count your happy days, sleepy days, days that you are feeling a little bit dizzy, tired, or boredom, and more.
Student center: Plan and manage your studies day by day and week by week. take note of each week's progress and learn from your failure to plan better. Create study checklists and update them with results and submit and track your grades. ▪️ Study planner and tracker ▪️ Study checklist ▪️ Grade tracker ▪️ Class plans and trackers ▪️ Assignment manager ▪️ Student relation manager
👉 Learn more about the ultimate life planner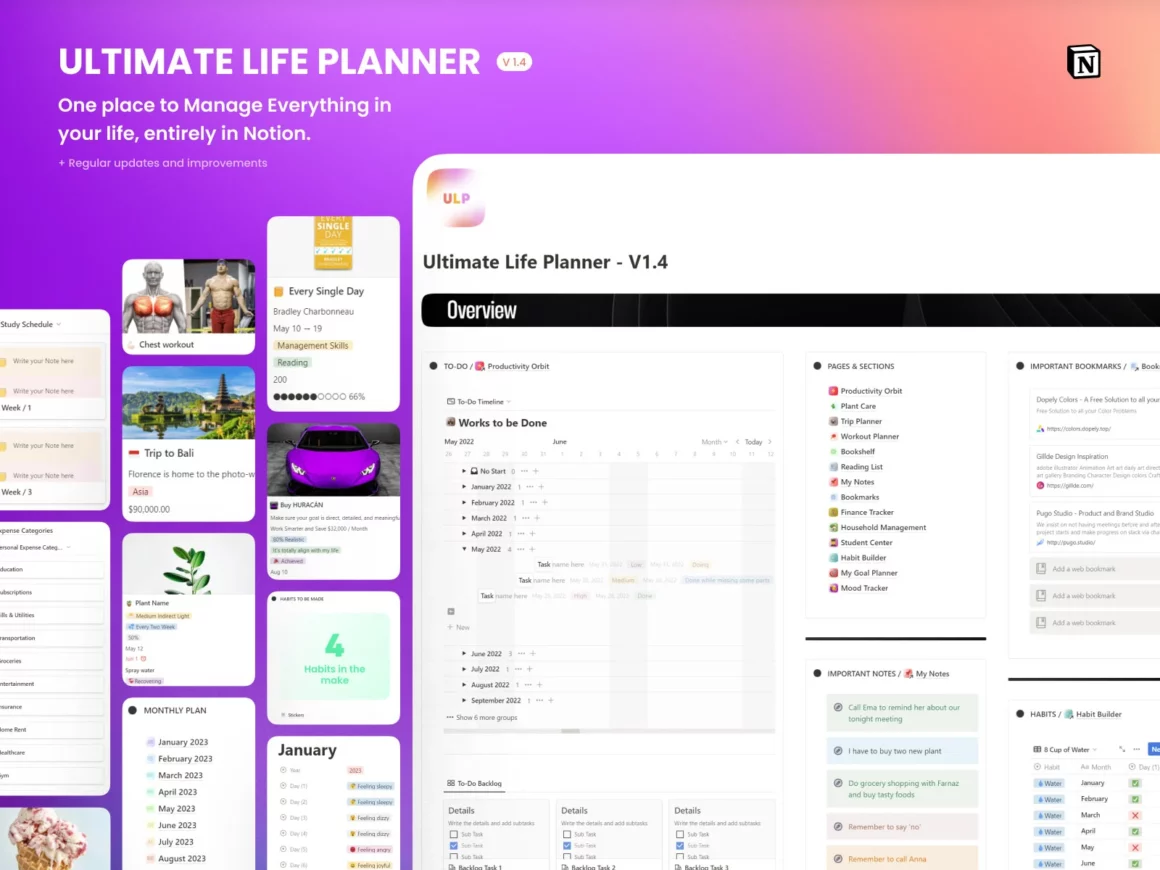 Capture and Organize Everything in Notion
All-in-one productivity system to capture and organize your knowledge, projects, tasks, goals, and more.
What's included?
All-in-one dashboard
PARA system: Projects, Areas, Resources, Archive
Weekly review
Additional components for habit tracking, goal tracking, and journaling
Tutorials and examples
Lifetime access
Access to private support community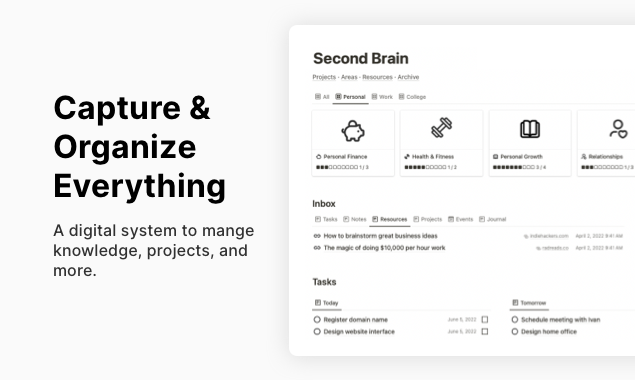 Best Freelancers Notion Templates:
Notion Freelance Template
Who is this product for?
this product is for you if:
you are looking for a freelance system
you are a beginner and want to start freelancing
You are a freelancer, but still need a system that is suitable for you
What is included
Client CRM (manage your clients)
Finance Tracker (track your finances)
Invoices (write your invoices)
Proposals (prepare your proposals)
Projects (manage your projects)
Tasks (plan your tasks)
Portfolio (prepare your portfolio)
Contacts (manage your contacts)
Resume (write your resume)
Job offers (track your job offers)
Feedback (save feedback)
Notes (manage your notes)
Reflections (reflect your work)
Goals (track your Goals)
60+ Resources
Checklists
Tutorials
Marketing channels
Content (plan your content)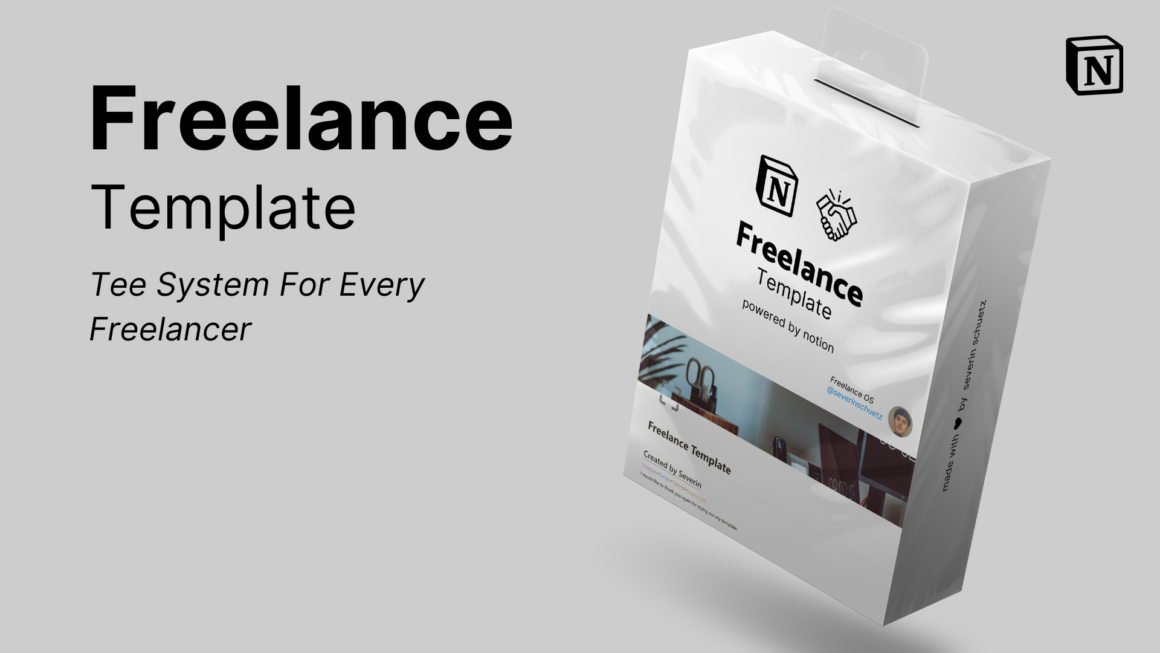 Manage your entire freelance process in Notion.
Notion Freelancer OS is an all-in-one toolkit you need to manage your projects, clients, or finances.
What's included?
Client CRM
Project Management
Task Tracking
Calendar
Kanban Board
Timeline View
Meeting Notes
Invoices
Incomes & Expenses
Subscriptions

What will you get?
All-In-One Workspace
Full Onboarding Guide
Exclusive Community Access
Access to Lifetime Updates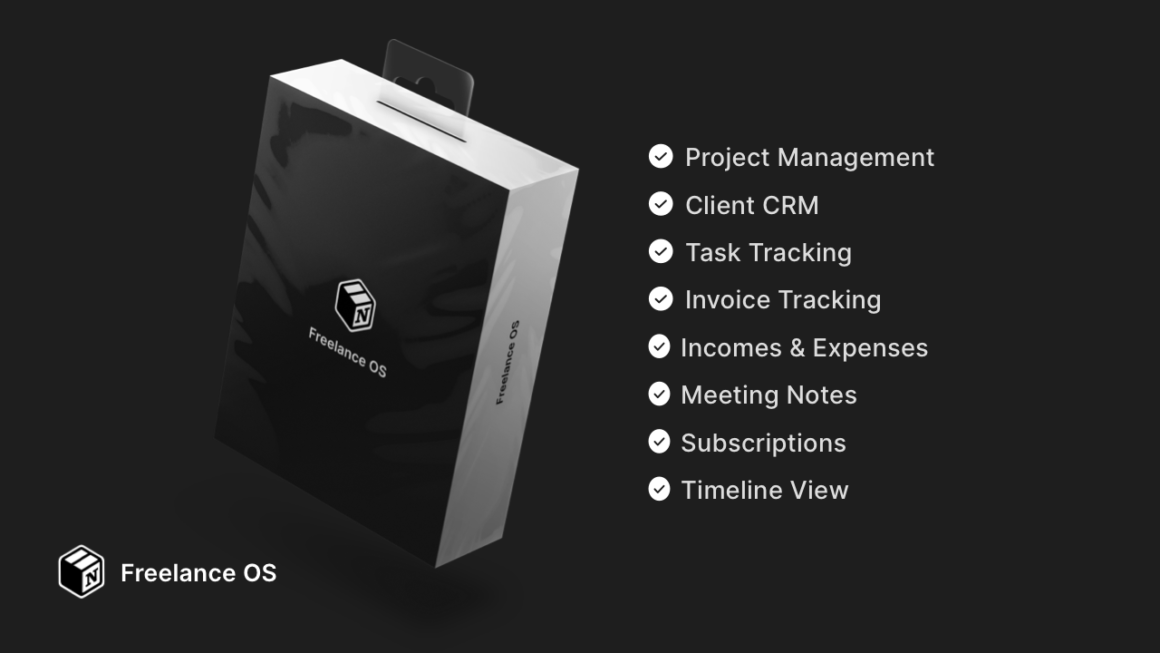 Are you a creative freelancer and want to:
– ⌛ Save time?
– 💸 Win more clients as a freelancer with a unique service offering?
– 🚦Track feedback/versions more easily (goodbye messy email threads)
"I built this portal system as senior project manager for a successful creative agency, and it changed my life with managing clients/projects."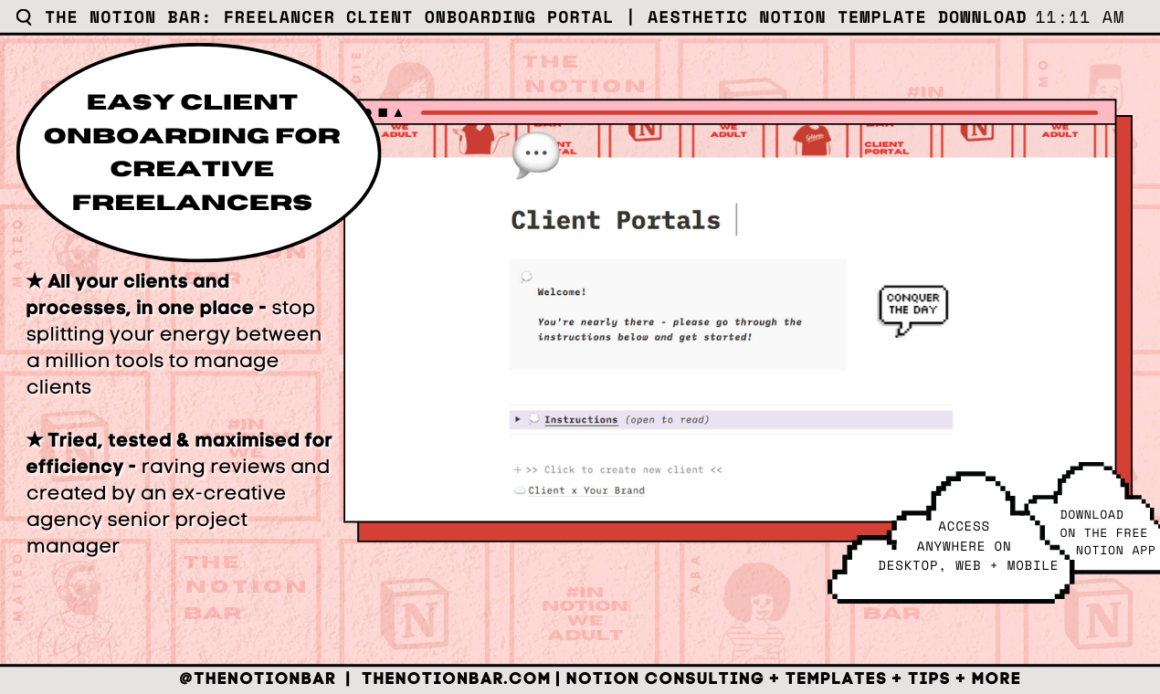 Best Notion Templates Wrap Up
There are thousands of Notion Templates out there that all claim they have the best solution and templates. But when you look them up, you can't find a great ROI and most of them want to take your money at all costs.
That's why we are going to update this post each month to add or remove a Notion Template and only keep a handful and well-reviewed ones to make sure we have shared the Best Notion Templates that will save you hundreds of hours and are worth your money.
We will do our Due diligence and add more best notion templates and categories to help you more. 🙂
Our message to notion creators:
When we use the word "Best" It's only fair if we know that we saw your notion templates too, so please feel free to message us and send your notion templates in case we missed it. (We will be brutally honest with you and give you actionable feedback too!)
Here are more paid and free Notion Templates and Resources: