Last Updated on December 15, 2022 by Mr.Pugo
This idea planner is suitable for office workers and students who want to be more focused and productive. The Pomodoro Technique is a time management system that encourages people to work on their own time. With this method, he divides the day into 25-minute sessions with five-minute breaks in between. After about 4 Pomodoros, take a long break of about 15 minutes.
The Pomodoro Technique is a time management method developed by Francesco Cirillo in the late 1980s. Work is divided into intervals, usually 25 minutes, separated by short breaks.
A time management system that allows you to concentrate on your work and study.
How does it work?
Select a task.
Sets a timer for 25 minutes.
Work on the task until the time is up.
Please rest for five minutes.
Take a long break of 15-30 minutes every 4th Pomodoro
What do you get?
An easy-to-use dashboard to keep you focused & organized
Sleek Pomodoro timer
Lo-fi girl to keep you relaxed.
A counter telling you how much time you have left in the day, week, month, & year
A beautiful to-do list with 2 different views: table & priority board
Sections can be added on request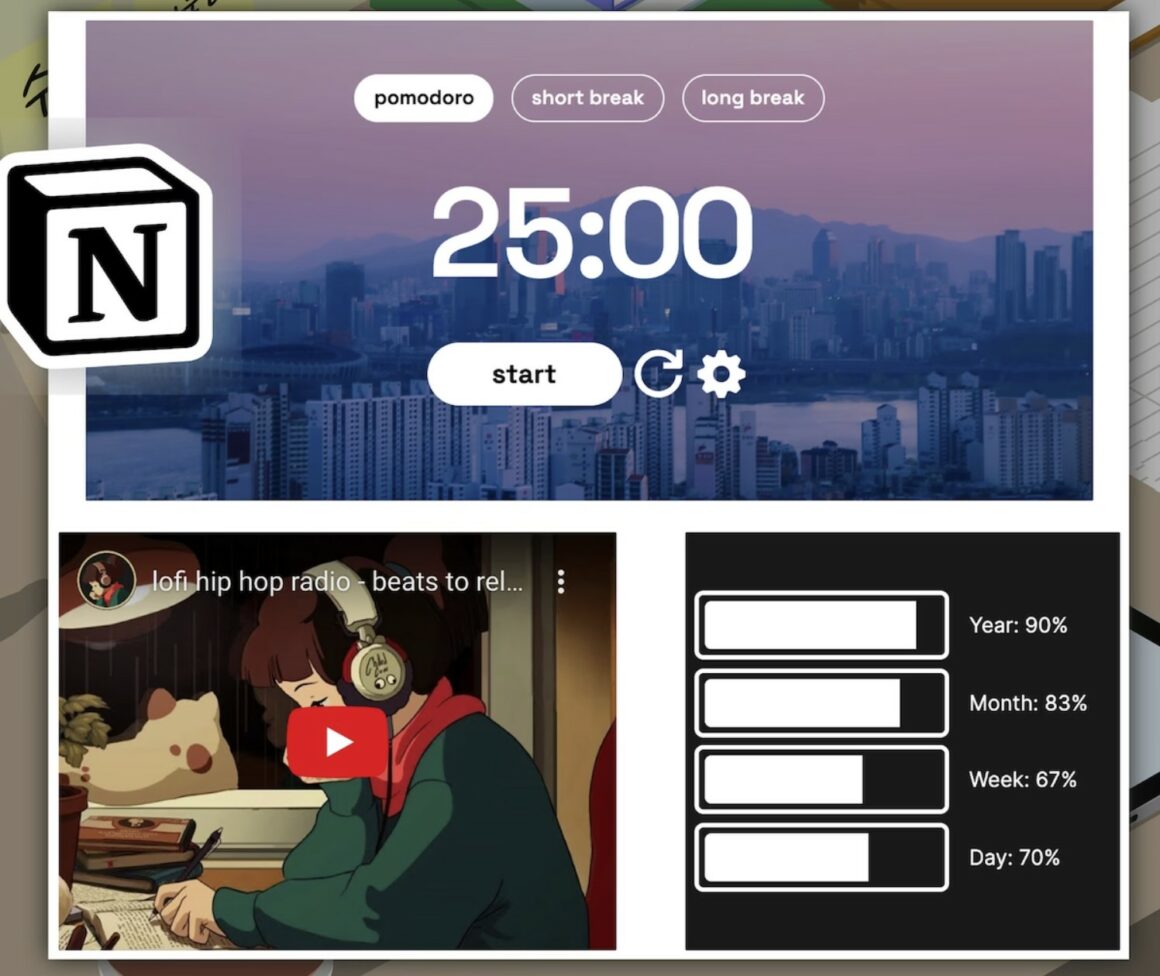 Stay on top of your tasks with this simple and straightforward Pomodoro tracker. Designed to help you focus and achieve your goals with minimal distractions.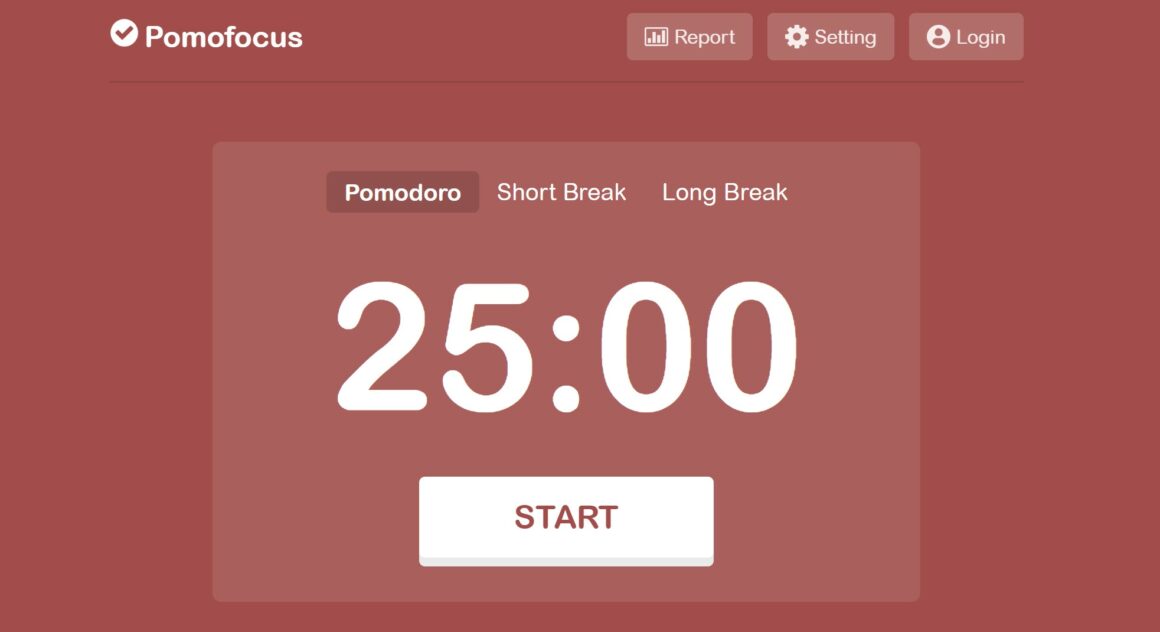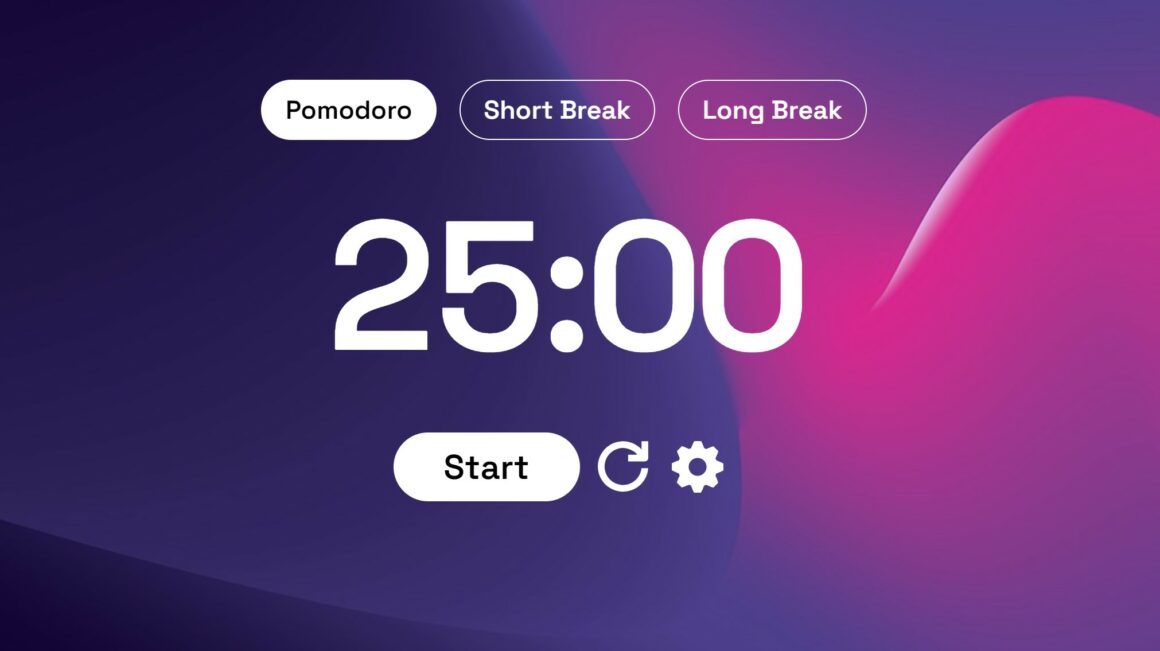 Use the property "Starting Time" to select the starting time. Make sure you select the right time of the day!
"Pomodoro Status" will stay green during the Pomodoro interval
When the Pomodoro interval has ended, the status will change to red
Property "Minutes Left" shows you how many minutes you have left in your current Pomodoro interval.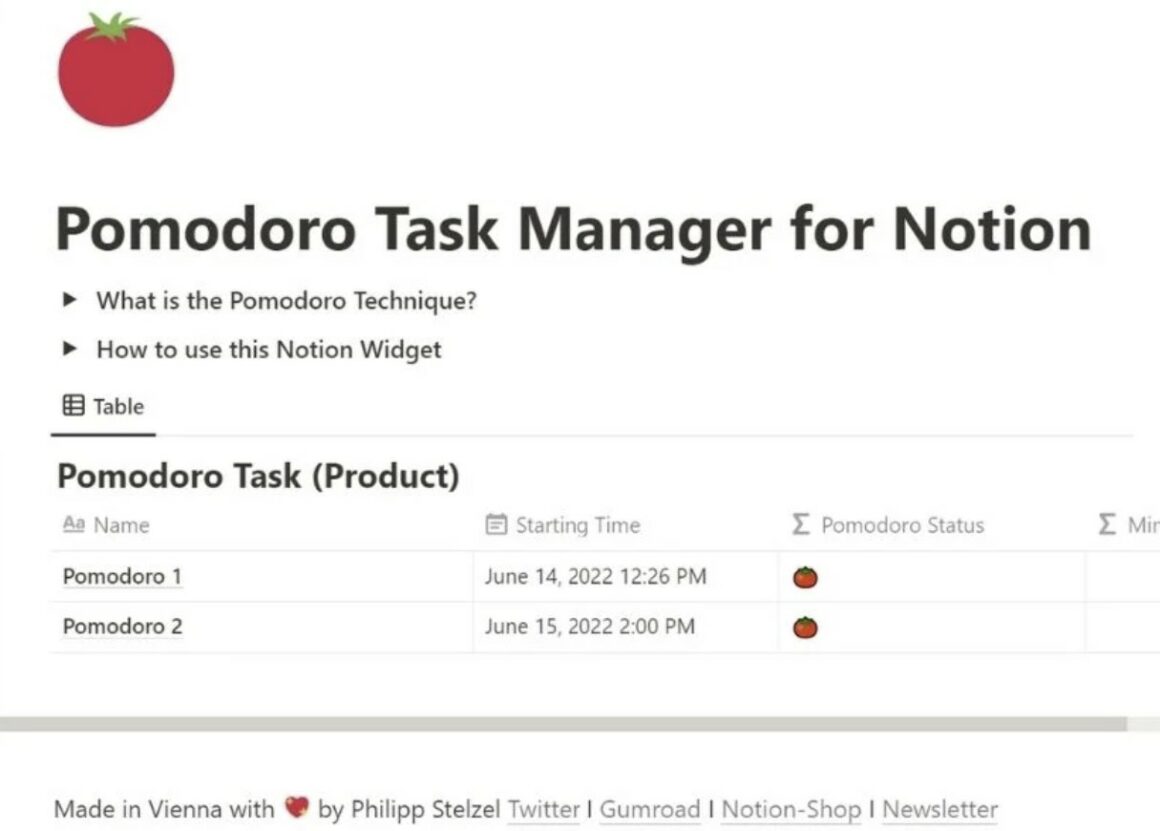 If you want to learn more about life and productivity, Here are some tips to Plan & Organize your life.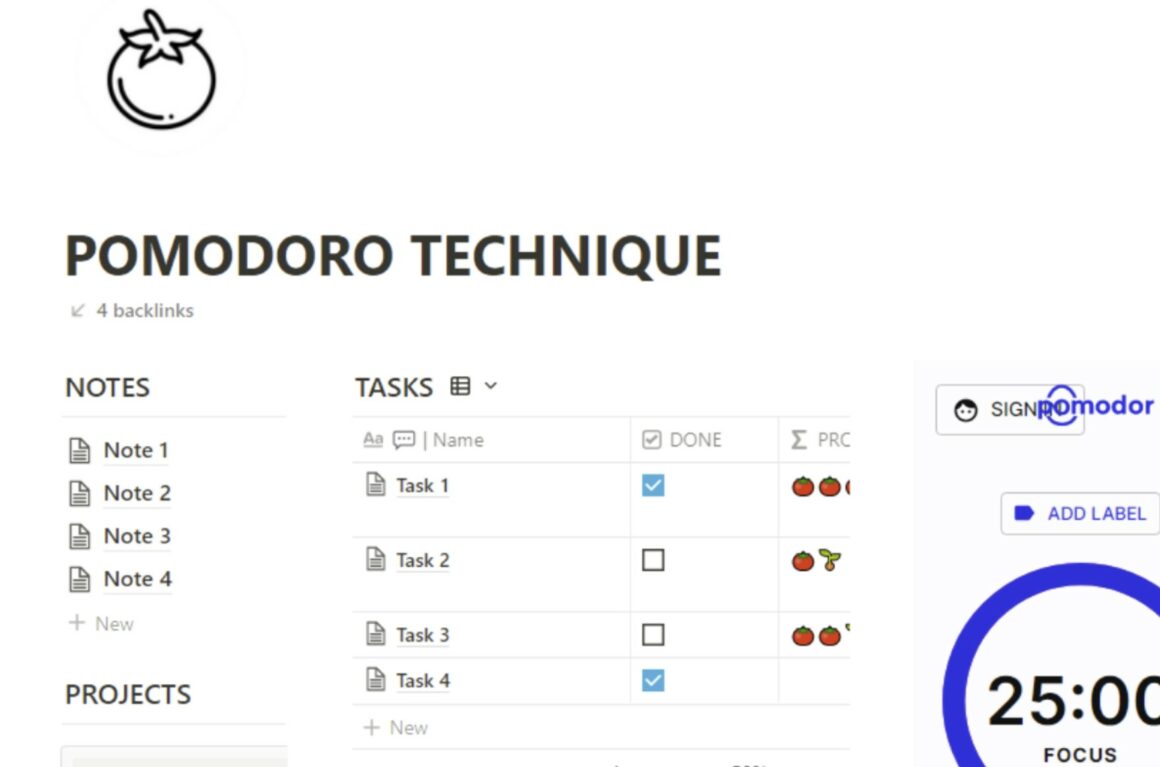 This is a simple 1-page, 0-distraction Pomodoro daily task planner digital Notion template which includes:
a clock set at EST time (can be adjusted by clicking on the widget)
a countdown timer which is set to Pomodoro sessions of 25 minutes and 5-minute breaks. The longer break is set to 25 minutes. You will be able to adjust the duration of these by clicking on the widget
set your priorities and tasks per day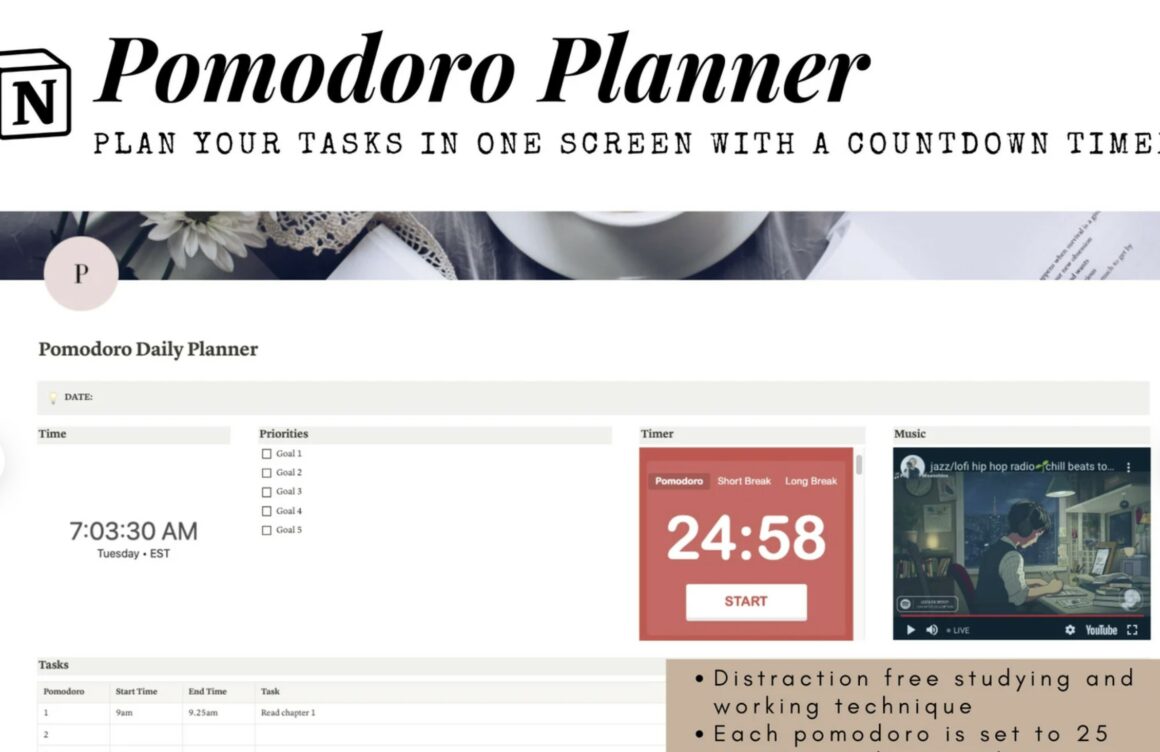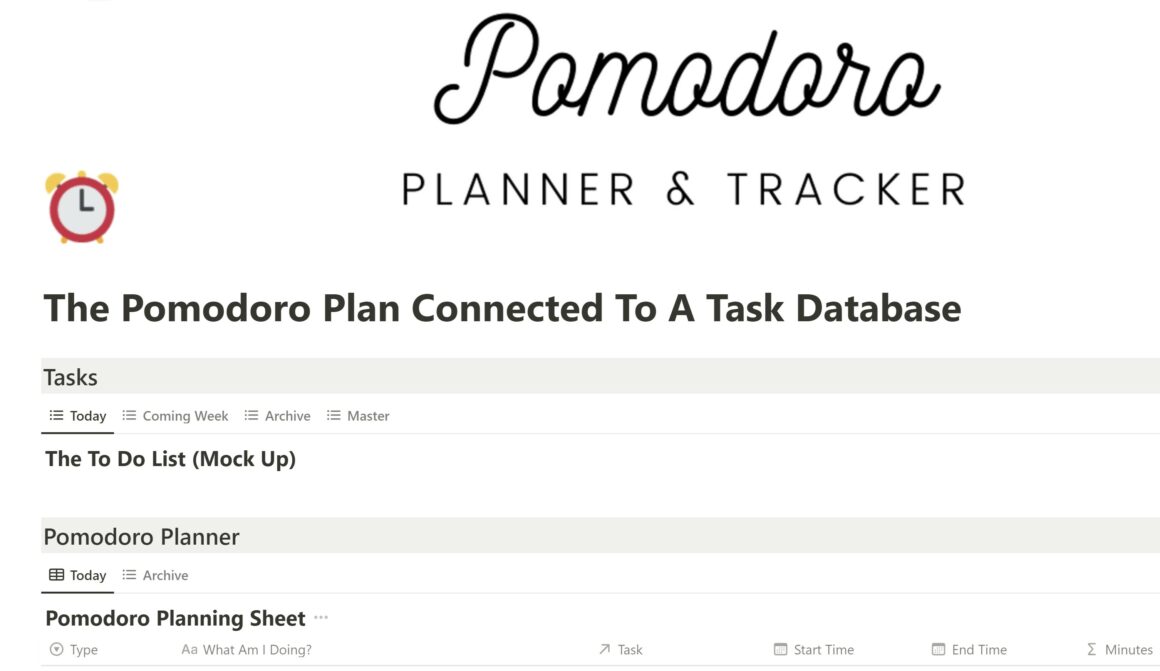 The Pomodoro Technique is a time management method that can be used for any task. For many people, time is an enemy. The anxiety triggered by "the ticking clock", especially when it involves a deadline, leads to ineffective work and study habits which in turn lead to procrastination.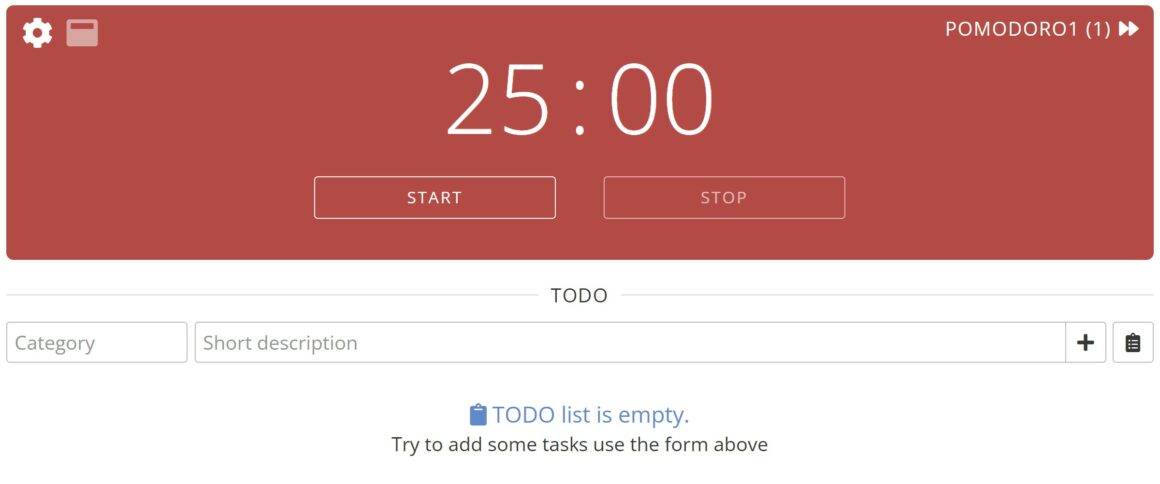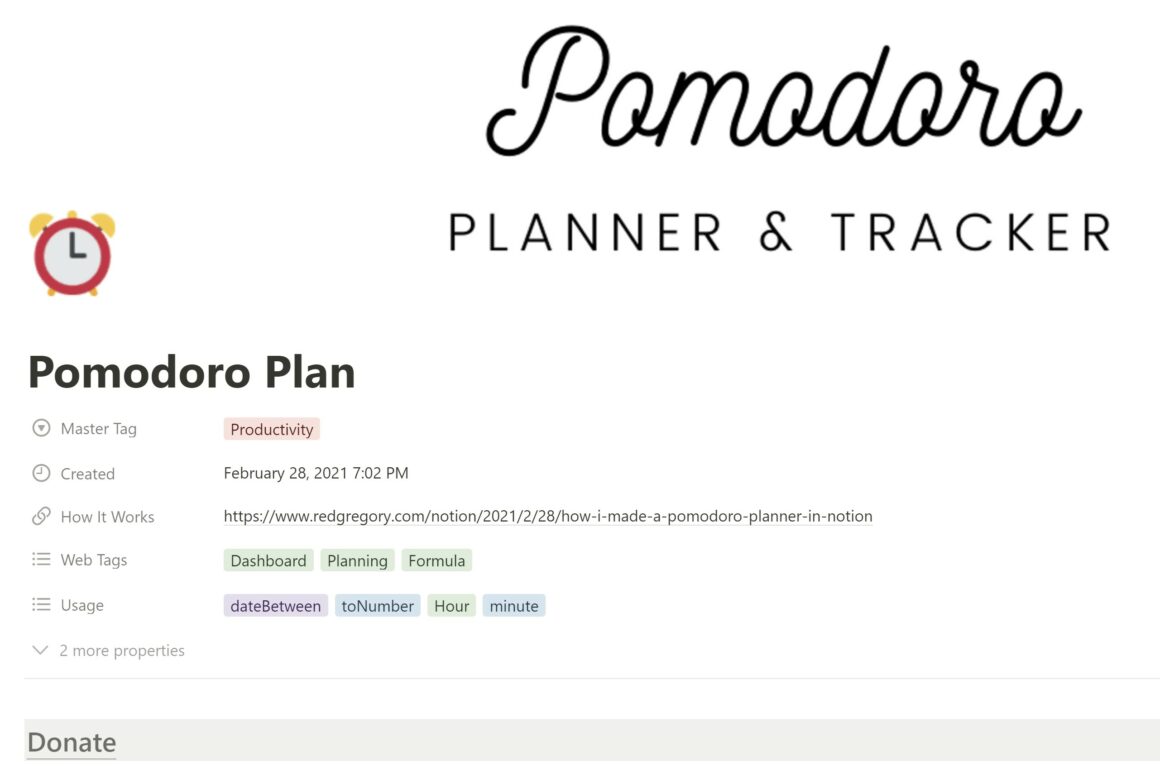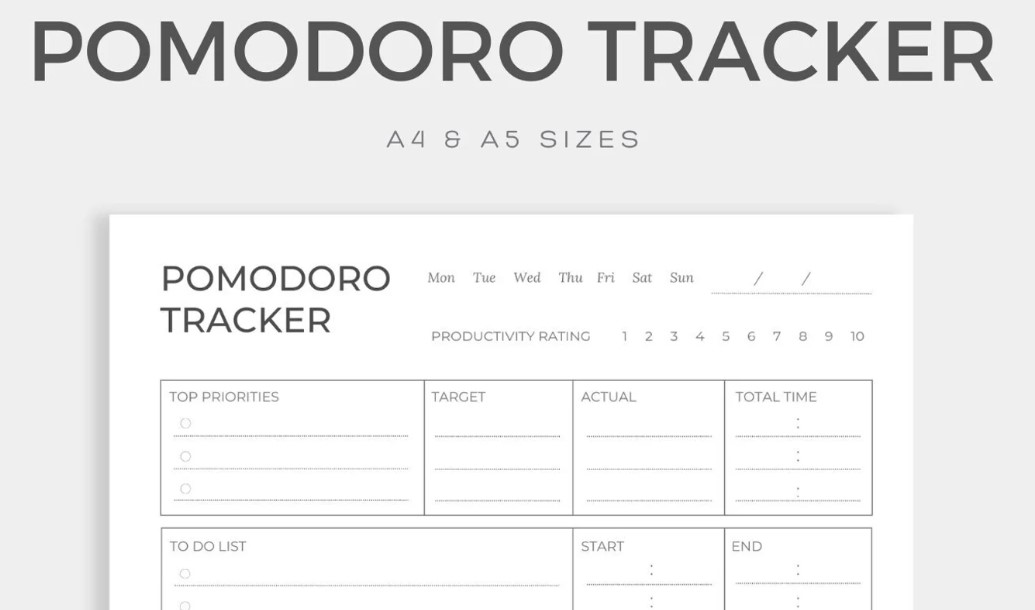 Other Posts Related to Notion: