Last Updated on August 25, 2023 by Farnaz
If you're a photography enthusiast who loves to capture the mesmerizing beauty of the desert through the lens of your camera, then you'll be thrilled to know that we have just the solution for you. Our exclusive collection of Lightroom presets is specifically designed to enhance the colors and tones of your desert photos, and to give them that extra pop that makes them truly stand out.
Whether you're an experienced photographer or just starting out, our presets are incredibly easy to use and will help you achieve professional-looking results in no time. With our presets, you'll be able to bring out the vibrant hues of the desert landscape, enhance the subtle nuances of the sand dunes, and add depth and dimension to your portraits, all with just a few clicks of your mouse.
15 Desert Vibes Lightroom Presets
Desert Vibes is a Clean Minimal Product Lightroom presets by Rockboy Studio are perfect for processing photos of Photography, Interior, Traveler, Nature, Fashion, interior, landscapes, trees, flowers, clouds, wildlife, and other nature scenes.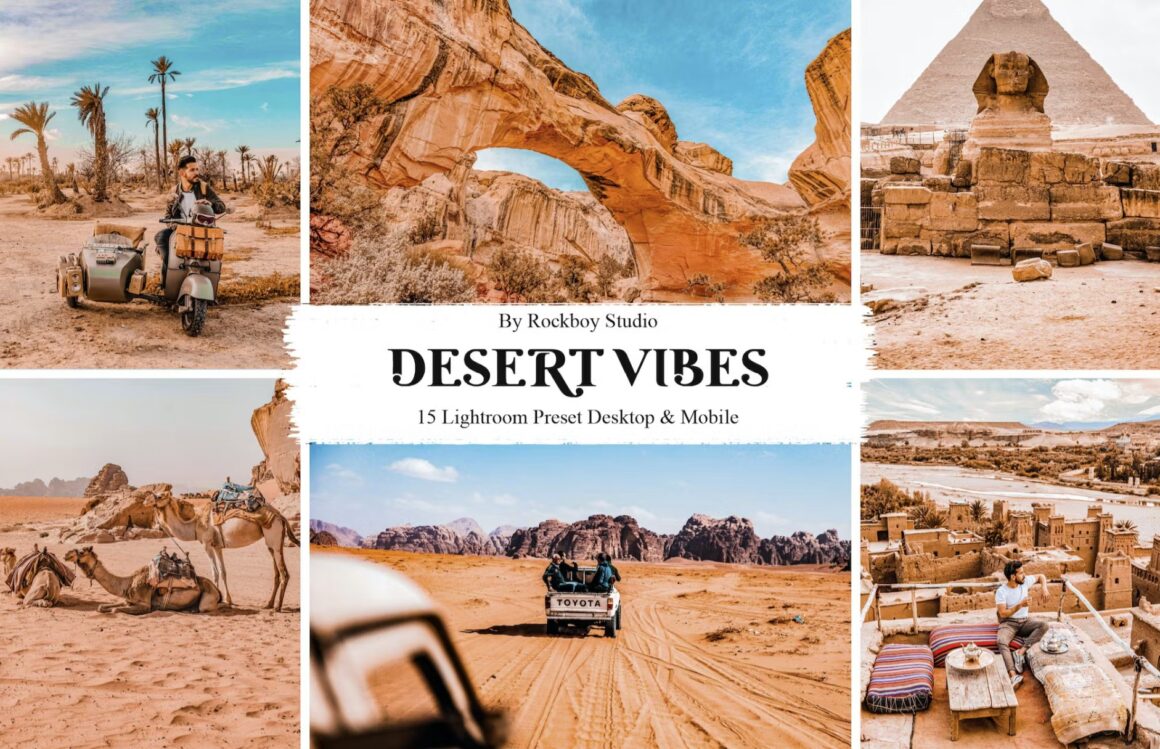 Desert Portrait Action Photoshop & Lightroom Preset
This Desert Portrait Action Photoshop & Lightroom Preset is designed to create a catchy and sharp look that stands out from the rest, creating a unique smooth style, focusing on different shades.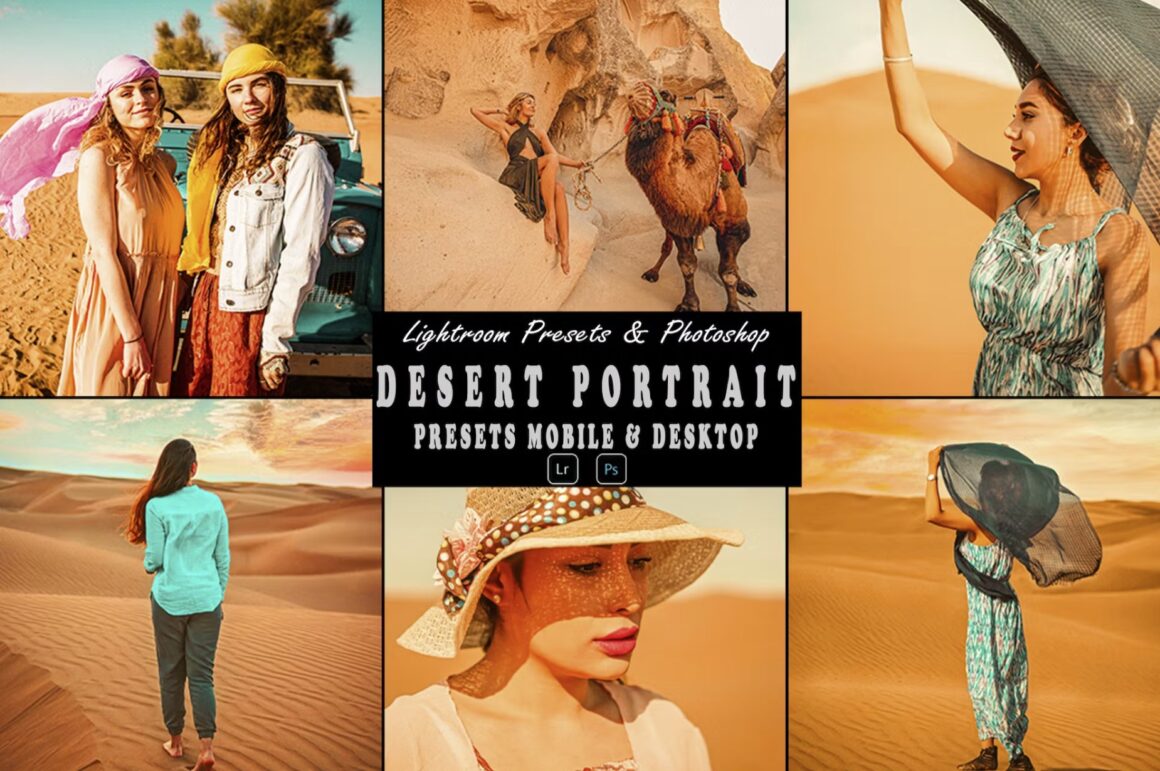 20 Desert Lightroom Presets and LUTs
Elevate your arid landscape photos with these desert presets. They alter the look of sand with enhanced colors and increased definition. In this bundle, you'll receive Lightroom desktop presets, Lightroom mobile presets, Capture One profiles, and video LUTs. Ideal for photos of deserts, sand dunes, and dry arid environments.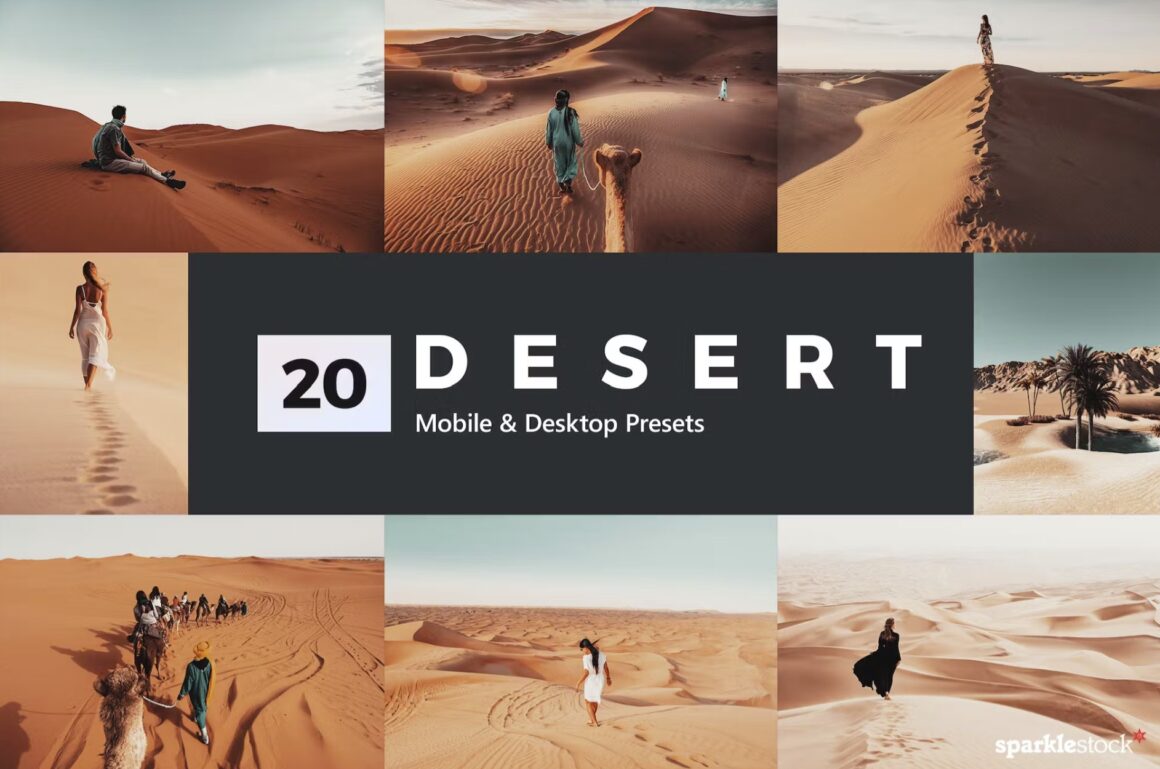 Lightroom Presets – Sahara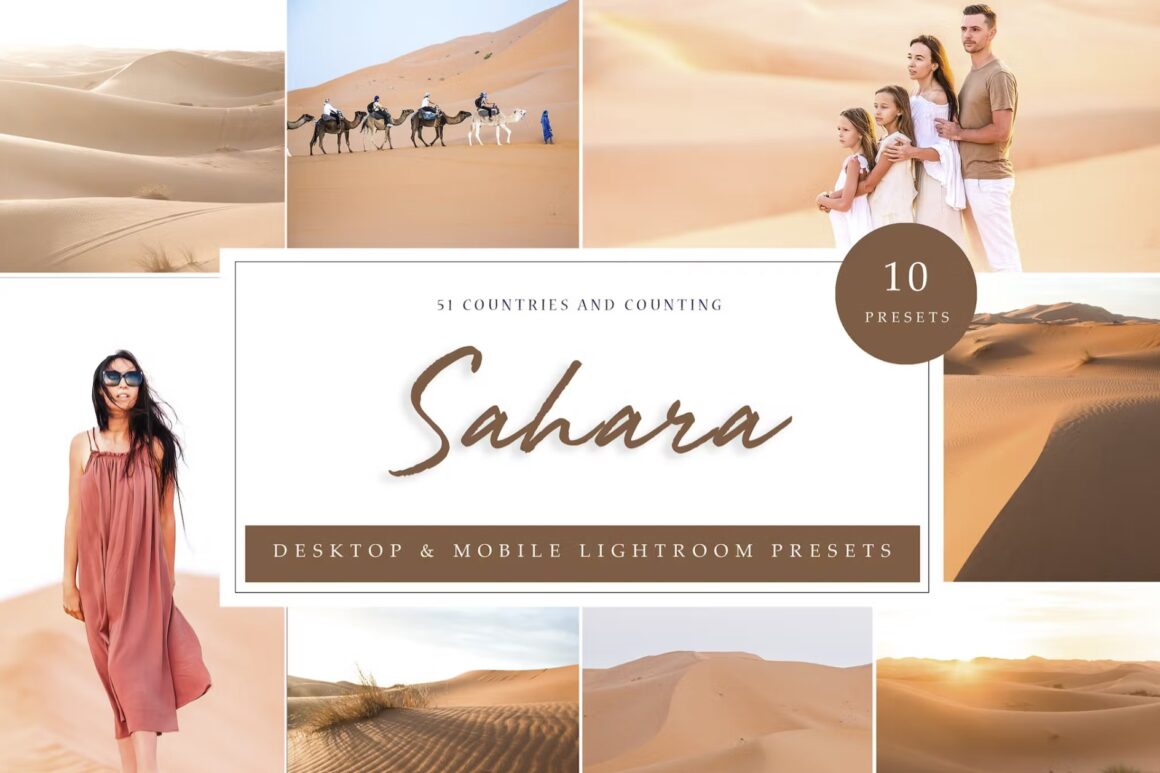 Namib Desert Mobile & Desktop Lightroom Presets
Namib Desert Mobile & Desktop Lightroom Presets will help you add muddy and bright colors, sharpness, faded, soft warm, natural and sandy tones in your photographs to give you an eye catching look within 1-click. Each filters has a different weather and lighting situation at night time or daytime.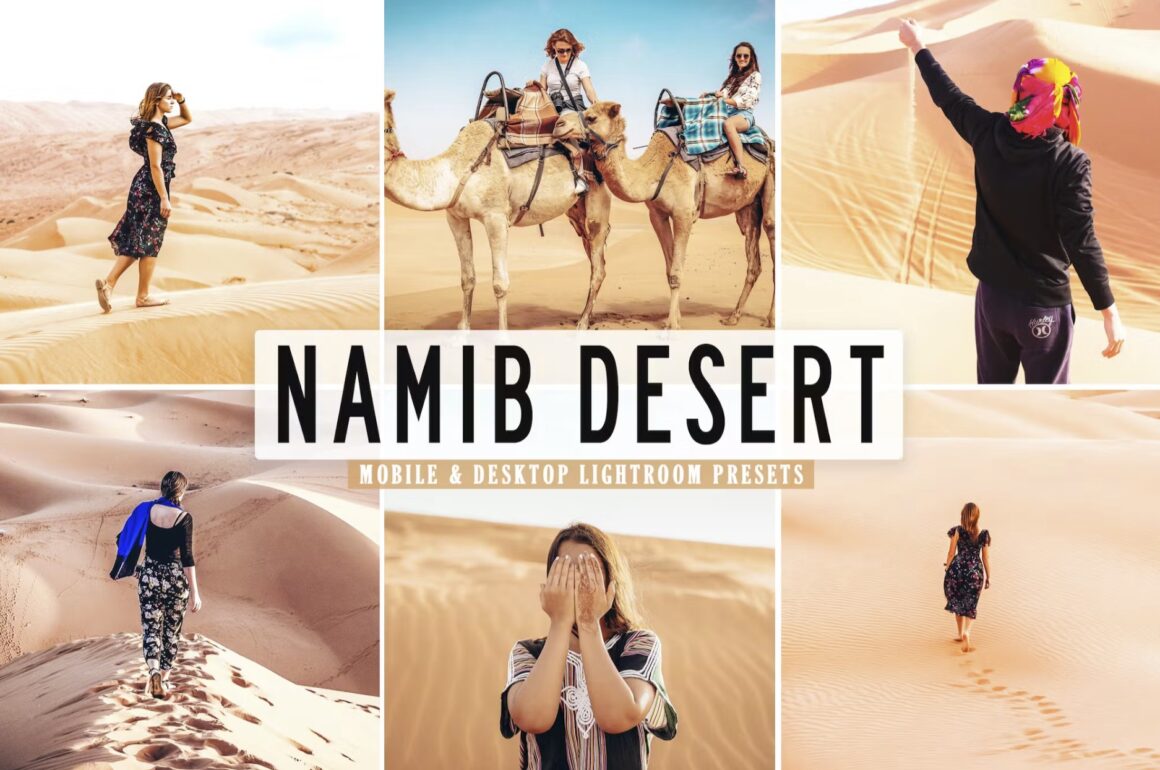 10 Desert Safari Mobile & Desktop Lightroom Presets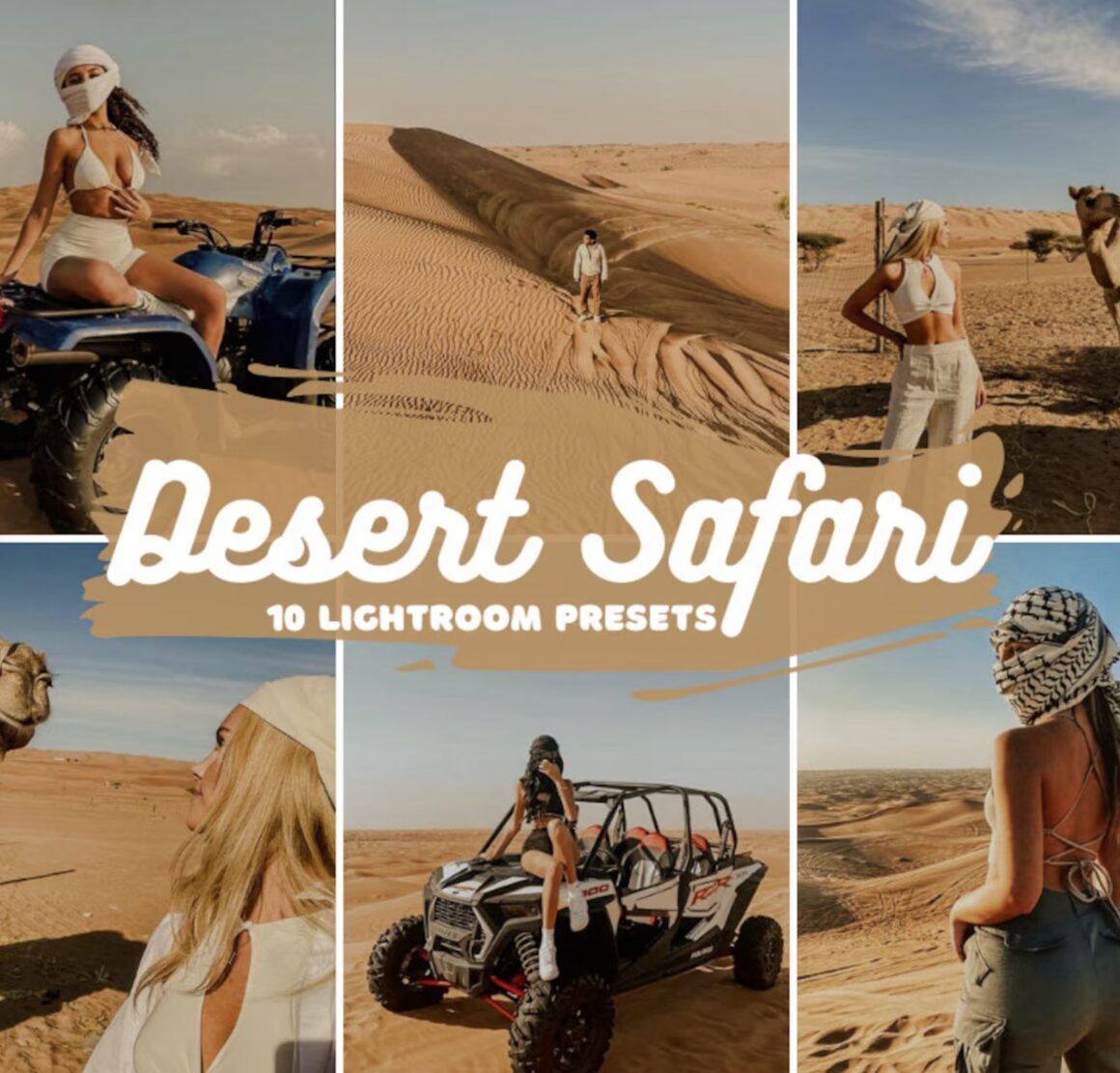 Lightroom Presets Desert Theme
Boho Lightroom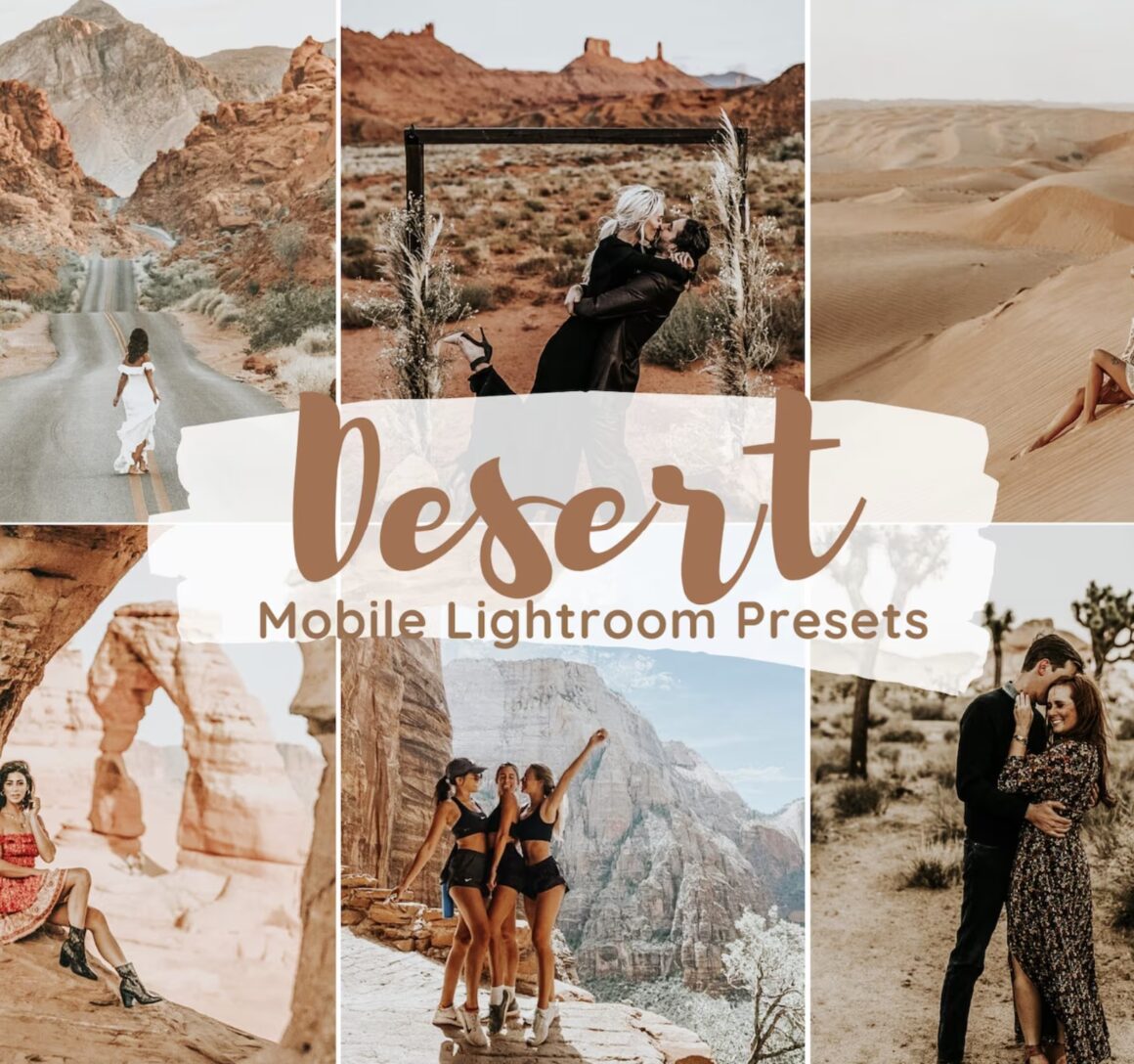 Bright Lightroom Dubai Desert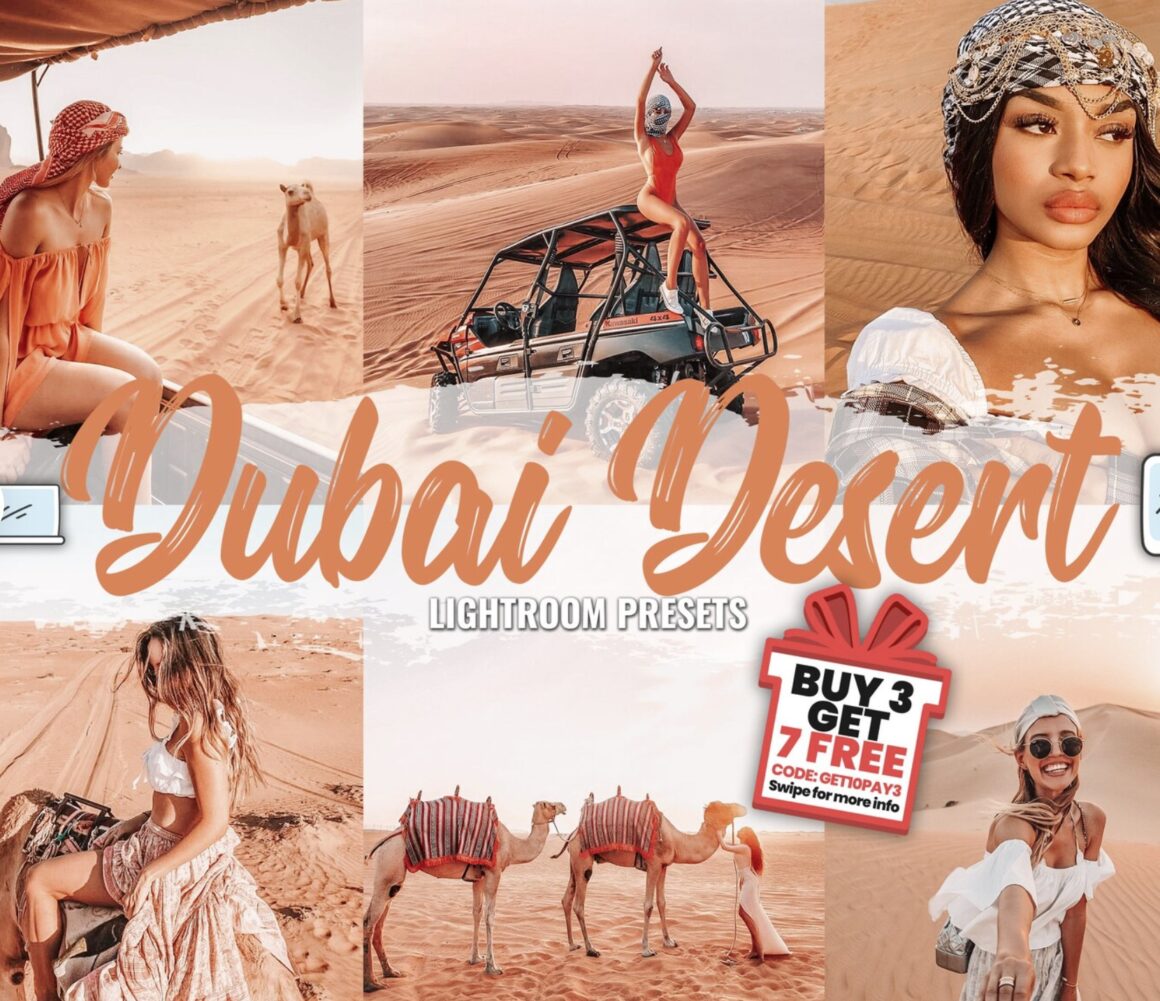 Warm Tones Lightroom Presets for Mobile and Desktop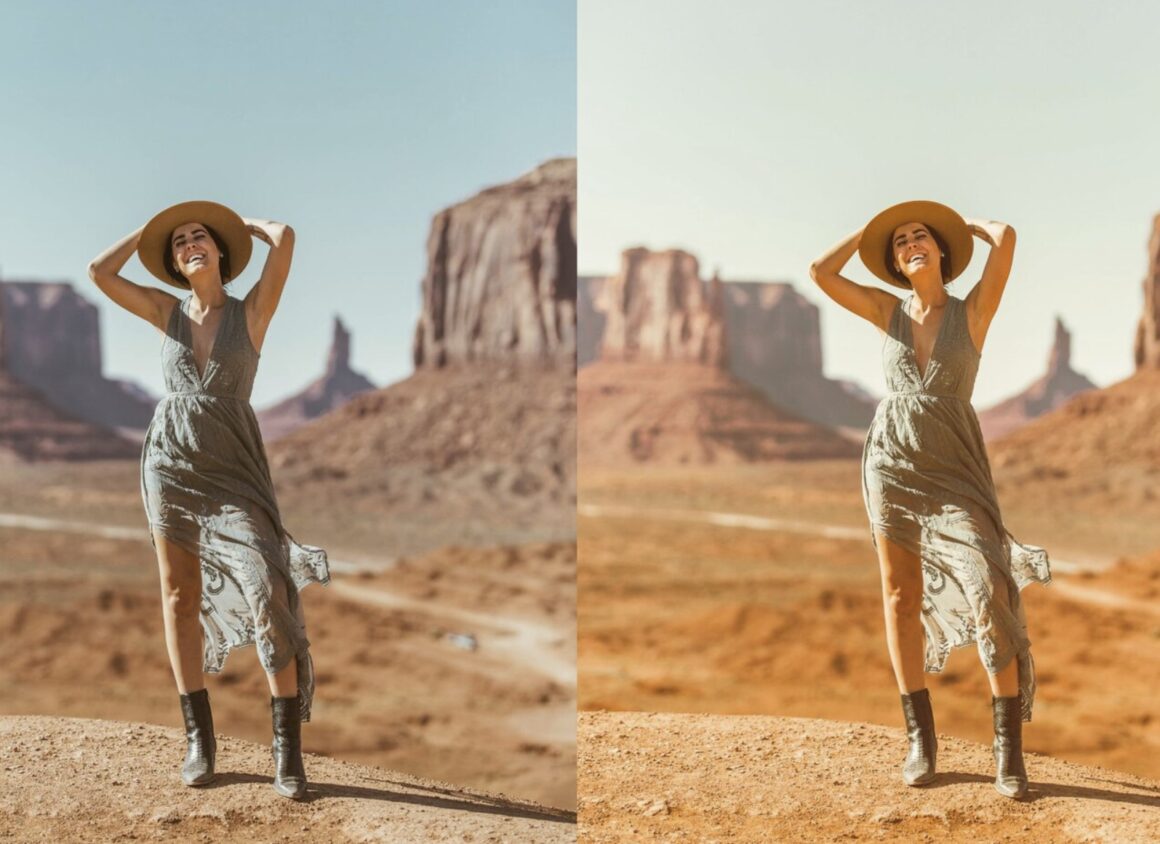 Travel Presets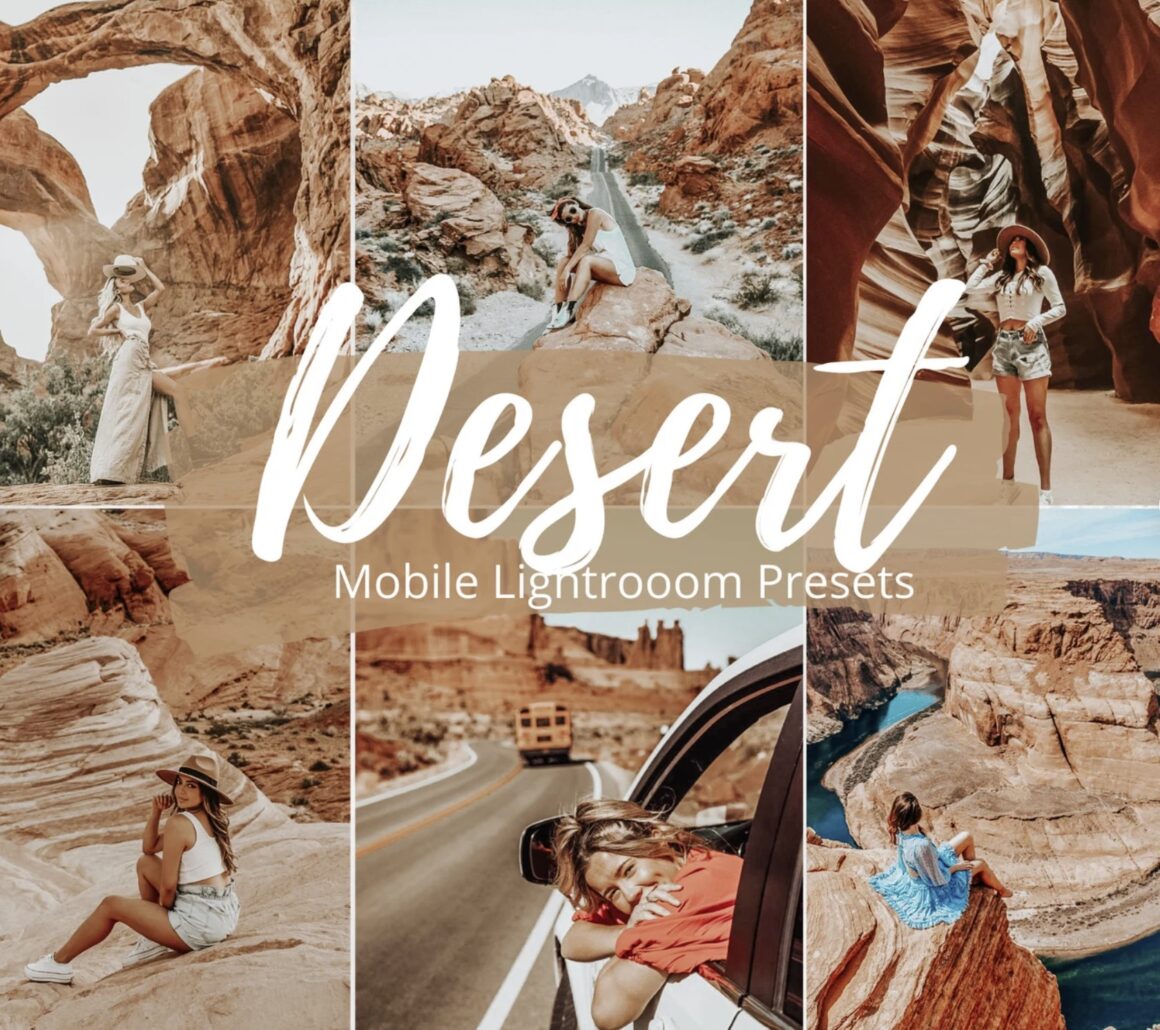 If you need more Lightroom Presets, then check this posts out: