Last Updated on October 28, 2022 by Mr.Pugo
30 Startup and Business Icon Packs for Free: A successful business presentation is all about holding the audience's attention. Whether you're giving a speech, giving a live presentation or just sharing your latest successes on social media, your visuals are the key. And surely these visual aids such as icons, graphics and other images make any presentation infinitely more engaging and enjoyable for your viewers. Our team at no-vil did some serious digging to find out what kind of icon sets there are available online. Of course this is not an easy task considering there are hundreds of thousands of icon packs from which to choose from. But we managed to gather a huge collection of free presentation icon sets that we've hand-picked because they are absolutely awesome and will improve your presentations at every level
1. Business startup flat icons set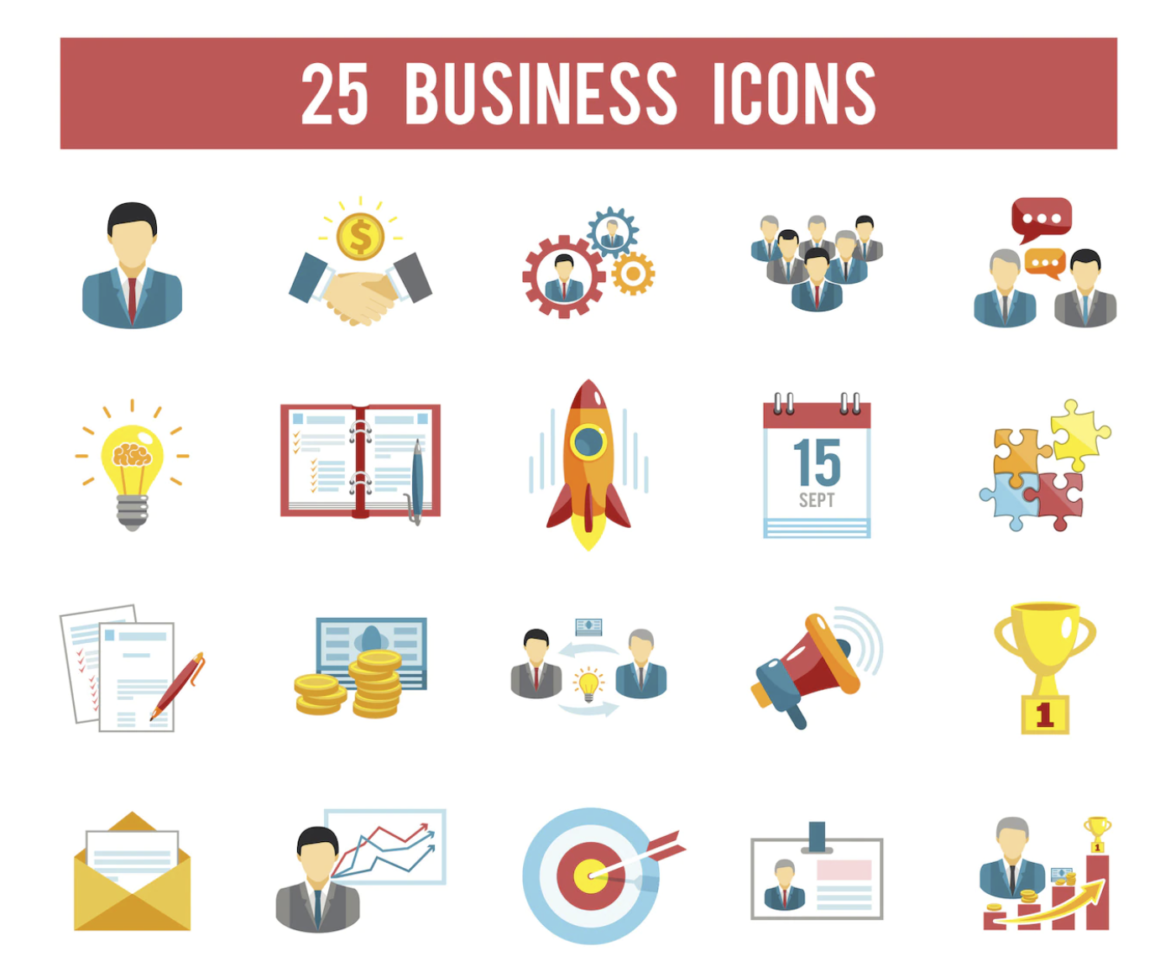 2. Business Presentation Icon set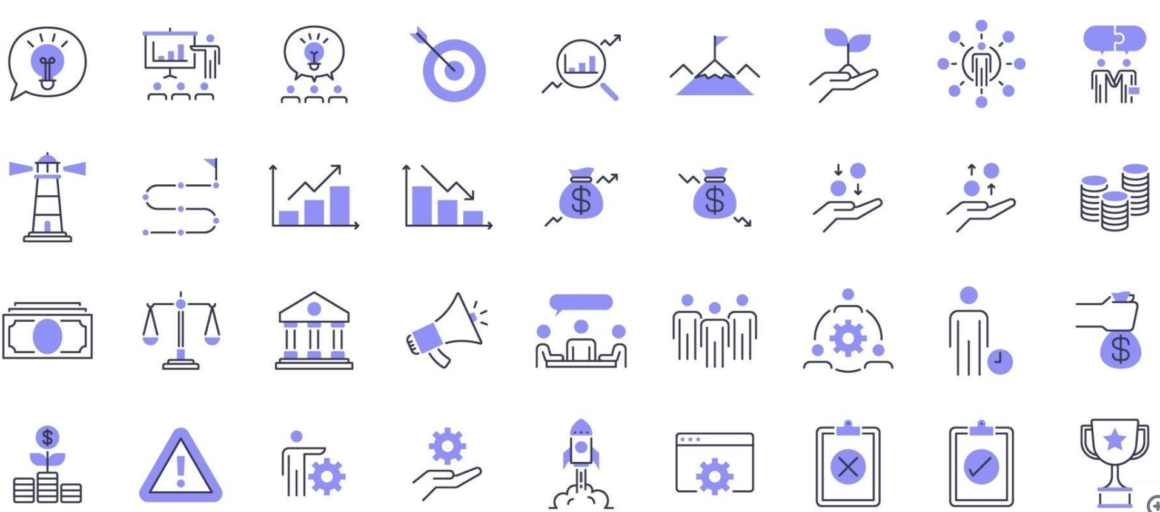 A collection of 36 fancy two-color business icons that can help you boost your presentation. You can access this vector set for free, and you can even use the icons for commercial use. Among the designs, you will find plenty of unusual icons, including a lighthouse and a concept map.
3. Set of web and technology development icons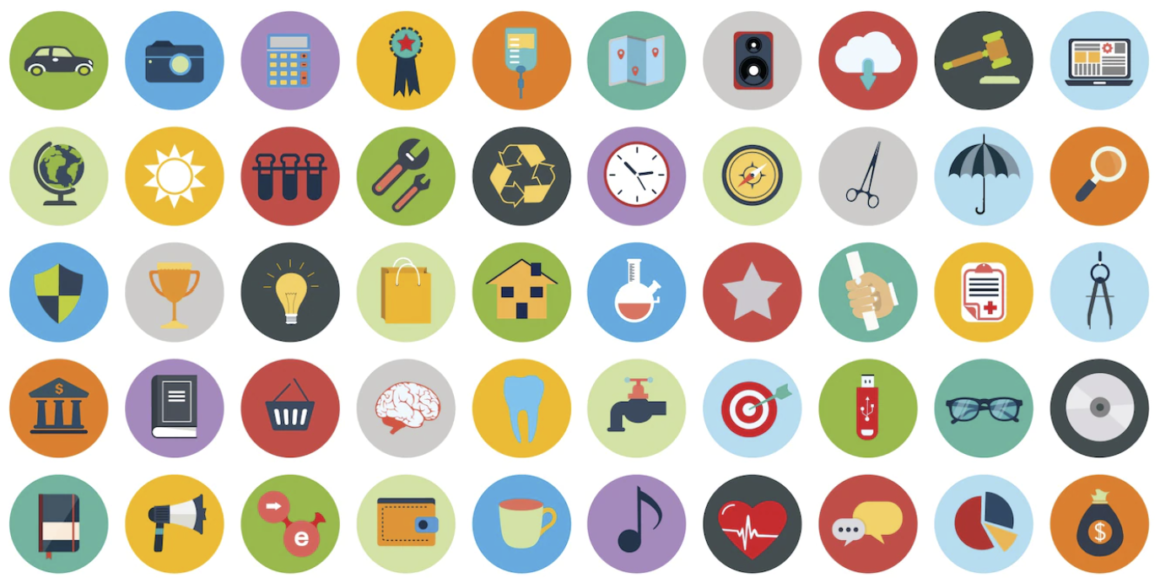 4. Office icon set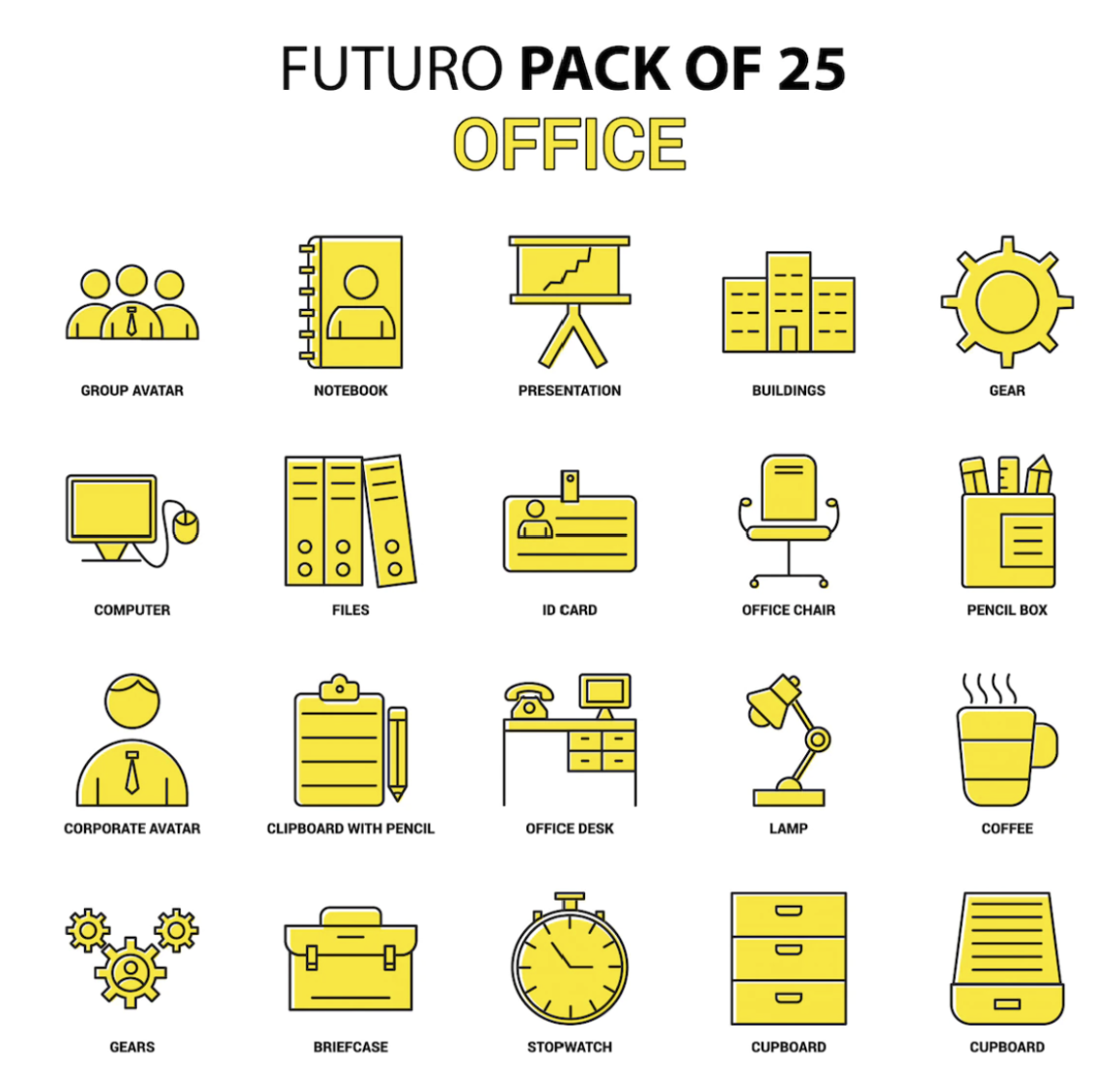 Yellow, yellow, yellow! That's right. It's a vector pack of 25 free office life vector icons. What we like about the collection is that every icon has a label under the illustration to ensure you have understood what it is about.
5. Set of computer icon vectors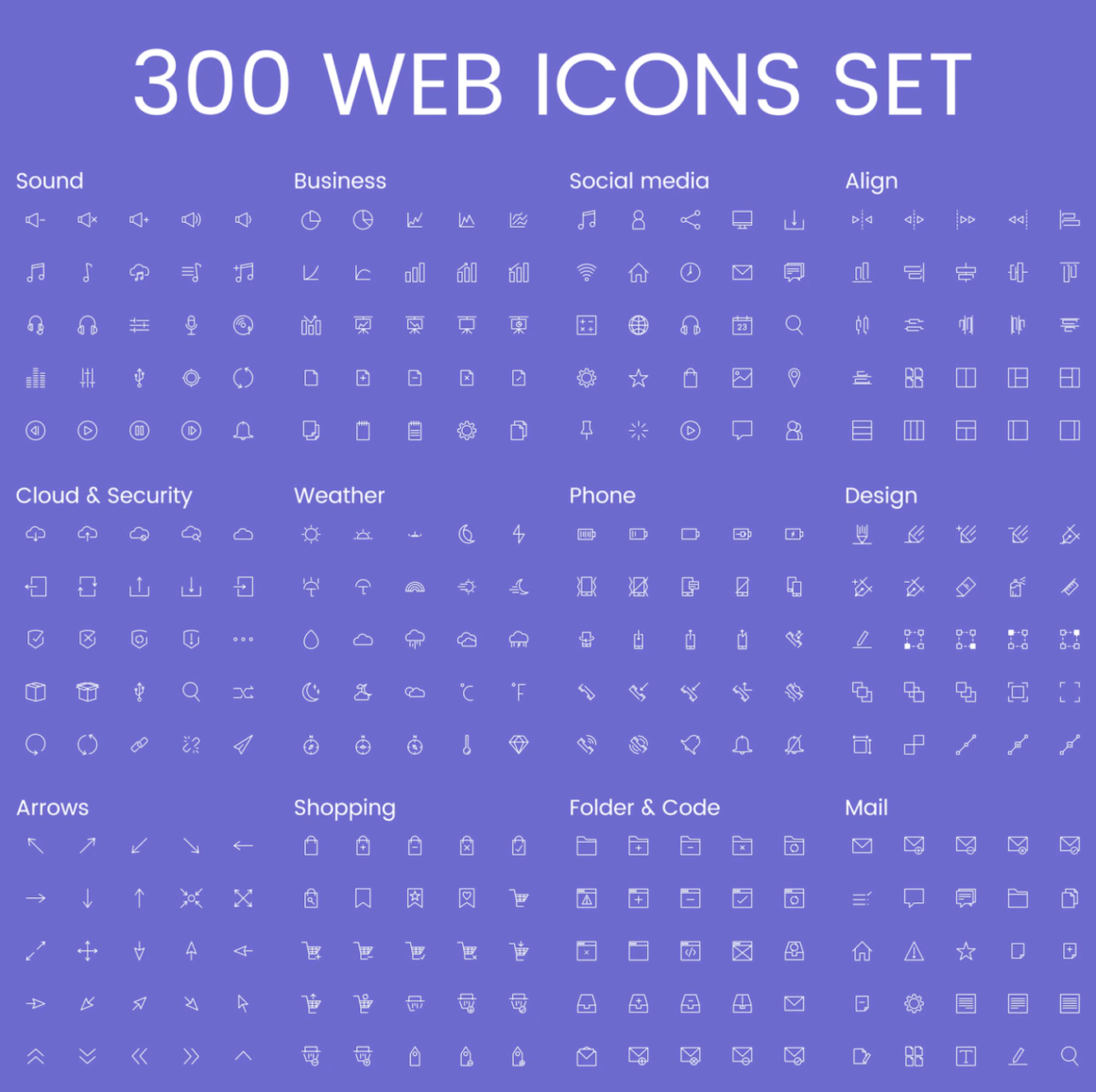 6. Business icon pack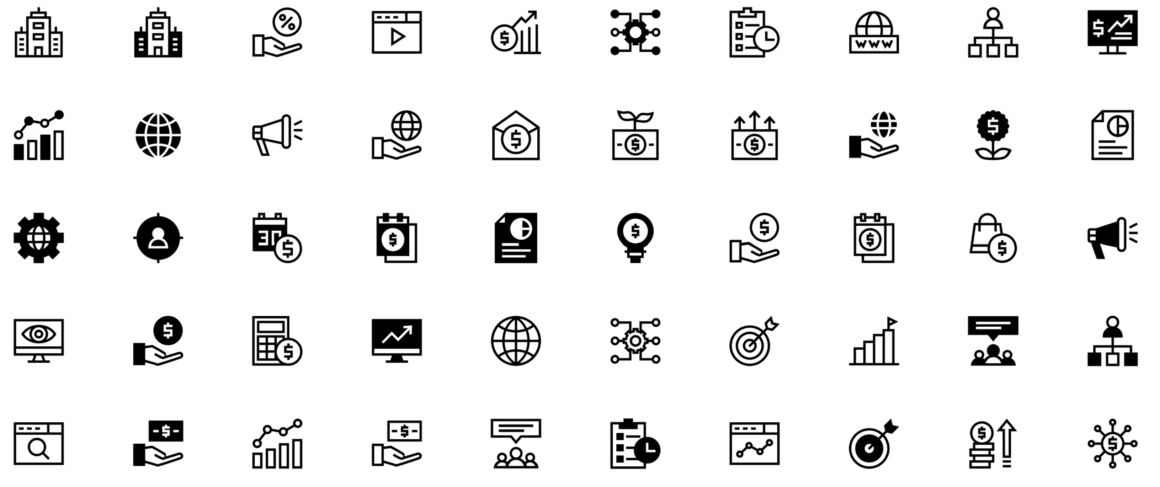 What you will find in this vector collection are 152 basic glyph icons that can fit many needs. Among them, there are many marketing and e-commerce icons that can serve your needs. Since they're vectors, you can easily modify them afterward.
7. Big data analytics technology flat icons set with internet cloud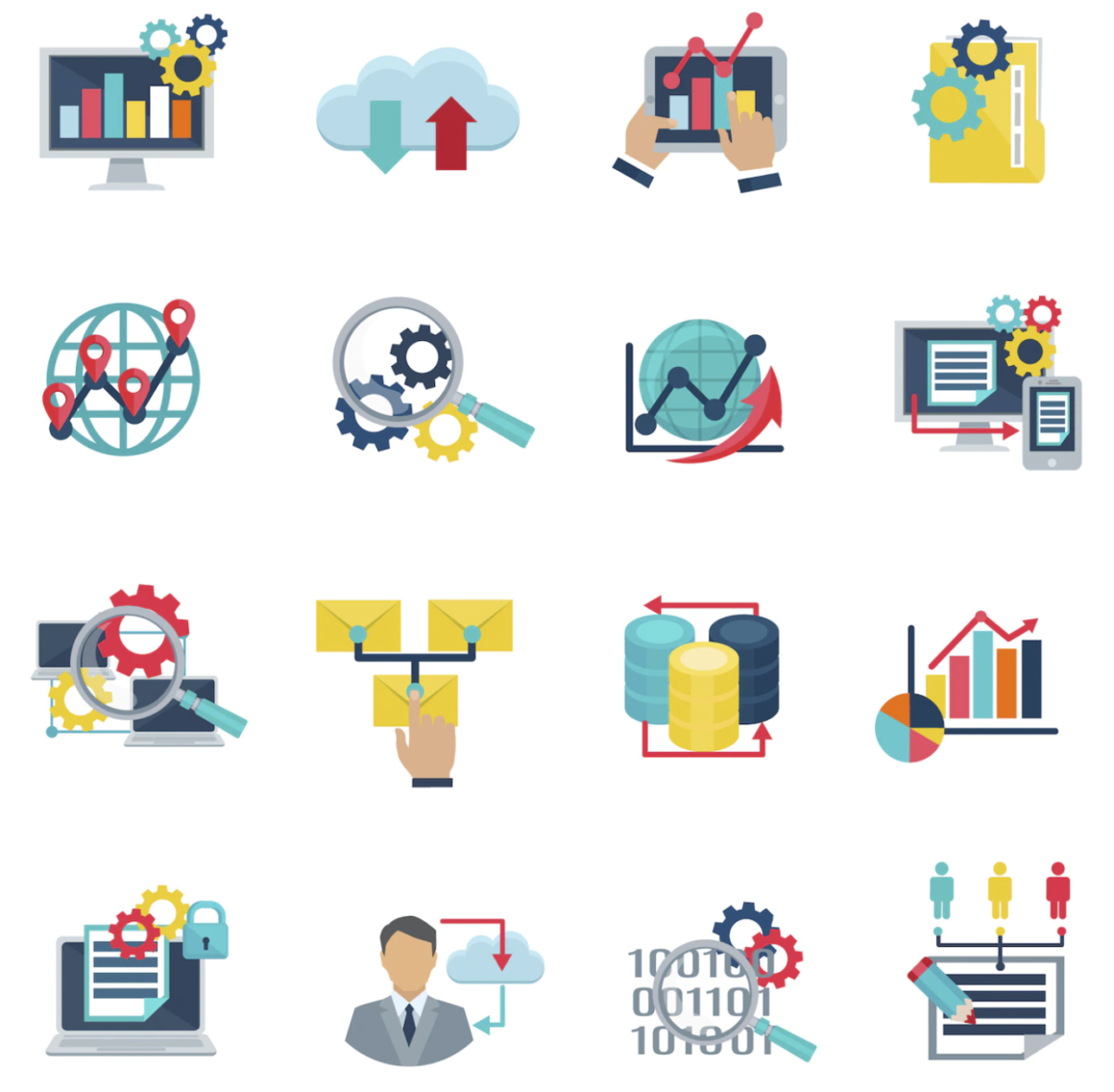 8. Business Icons Free Hand-Drawn Set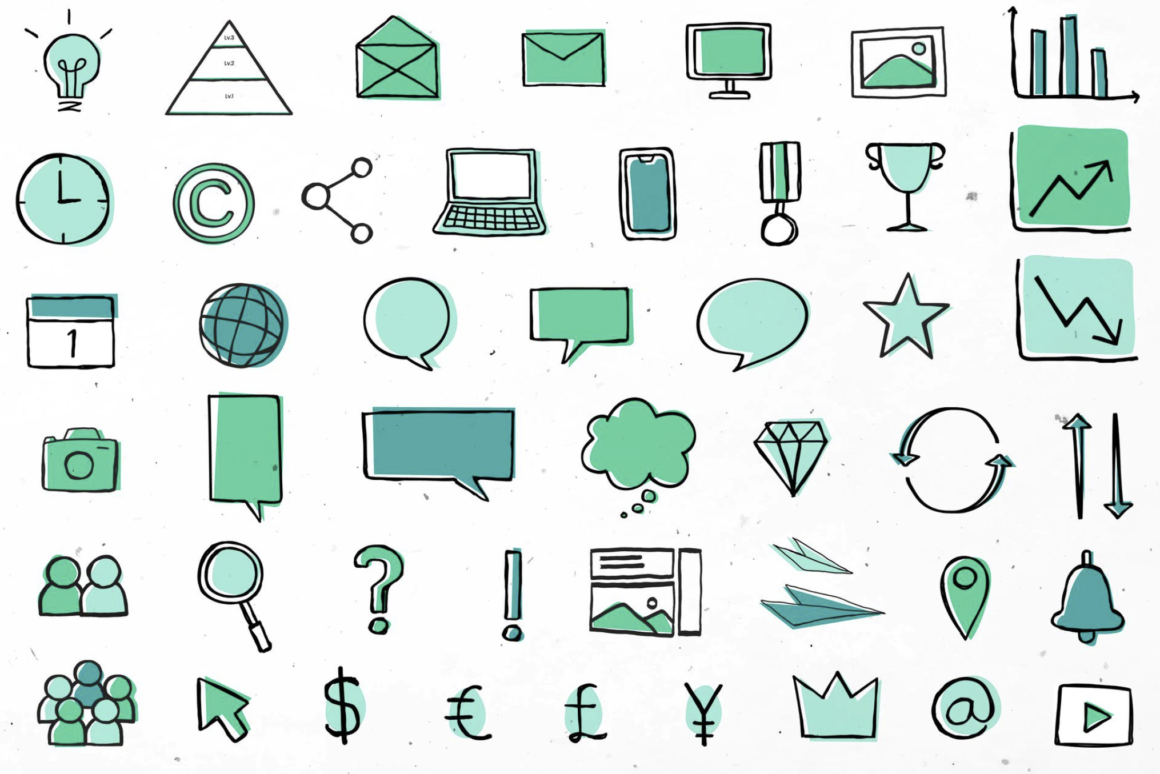 An amazing hand-drawn doodle collection that consists of 46 EPS business icons. Among them, you will find 4 currency icons (USD, EUR, GBP, CNY), a calendar, a trophy, a crown, and a variety of other marketing tools, such as charts, different-shaped comment balloons, and others. If a green color palette is something that you like, you will definitely like this set.
9. Online shop icon set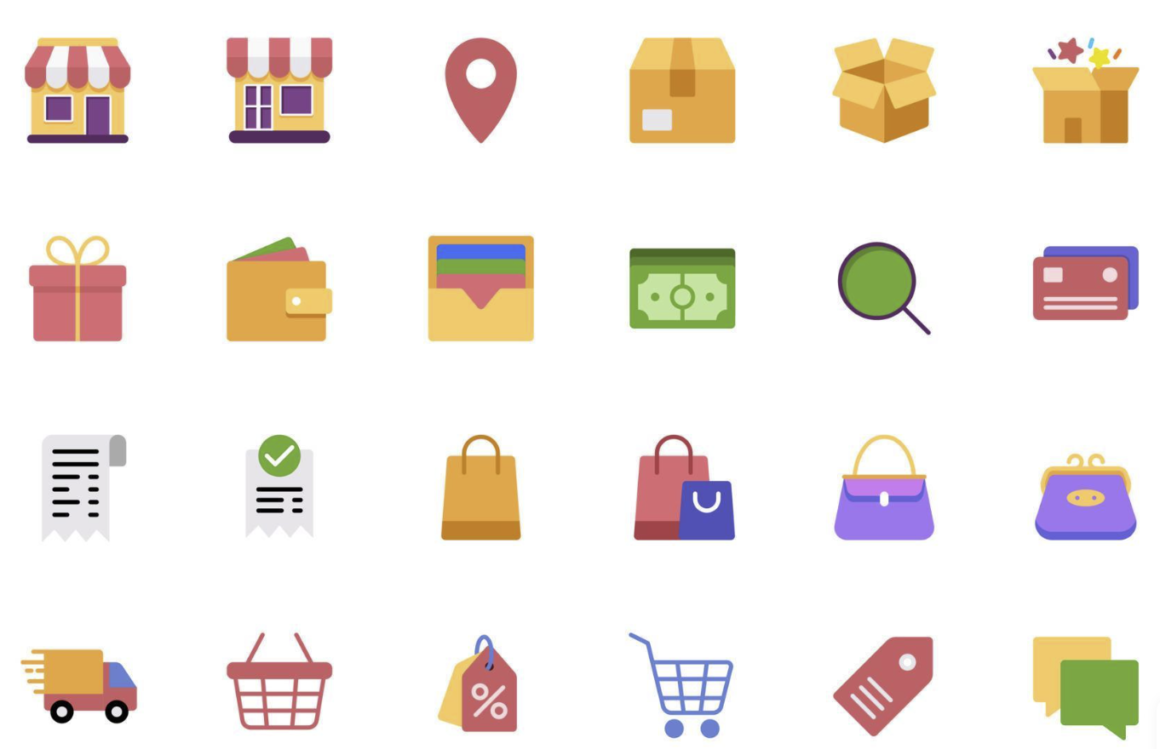 Online shop icon set in flat style. Suitable for design element of e commerce, online marketplace, and shopping app user interface icon collection.
10. shopping icon set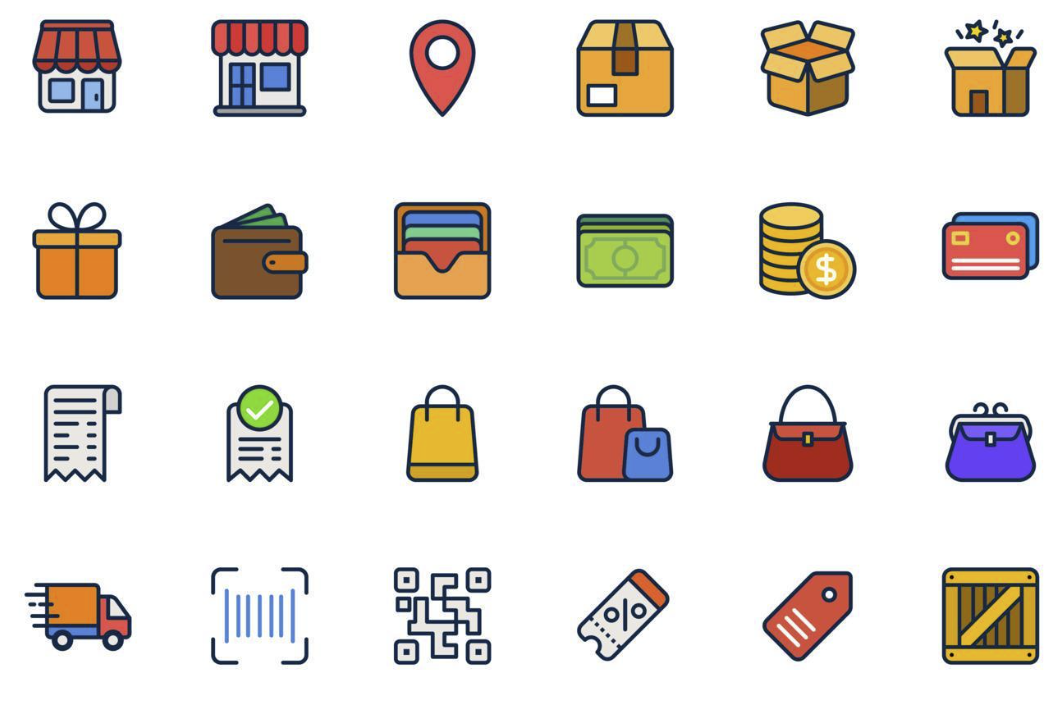 Commerce and shopping icon set in filled outline style. Suitable for design element of online shopping app, digital marketplace, and open shop user interface.
11. Illustration of business icons set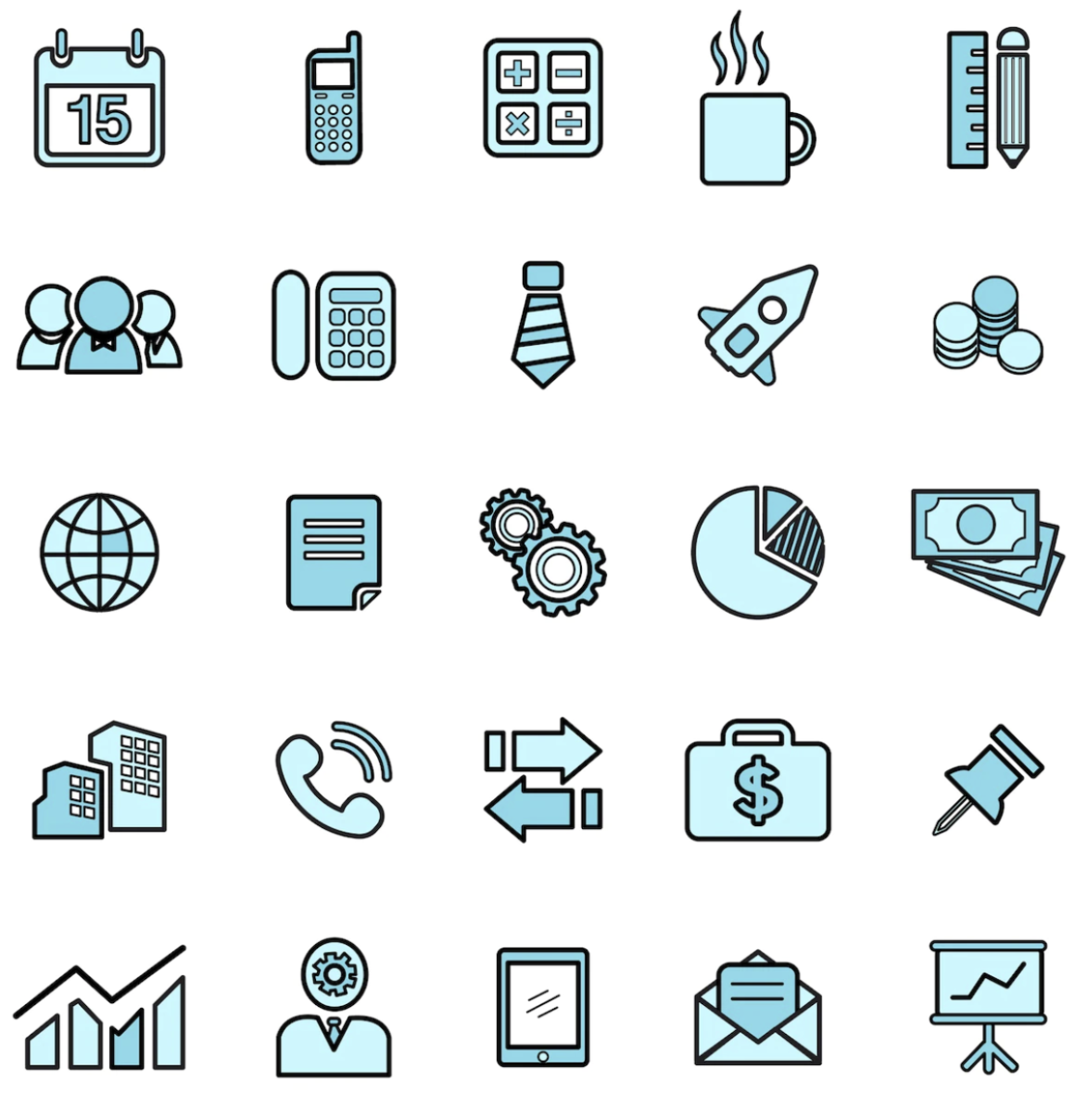 12. Collection of icons related to Academy and school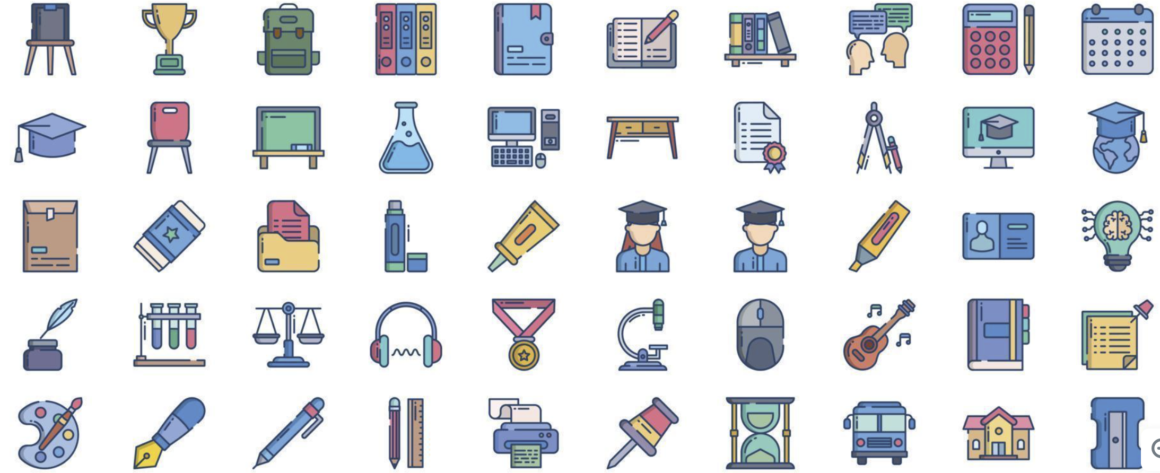 Collection of icons related to Academy and school, including icons like Achievement, Brainstorming, Education, Graduation and more. vector illustrations.
13. Illustration of human hobbies and activities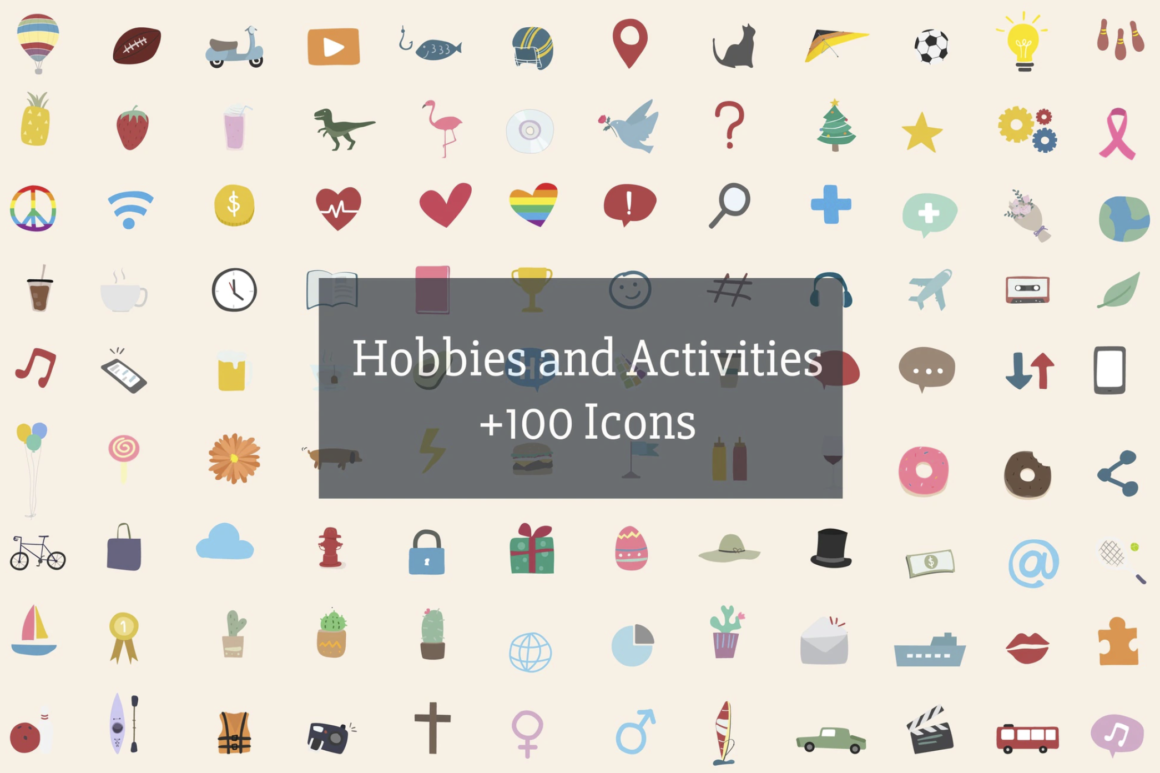 14. Drawing cooking color icons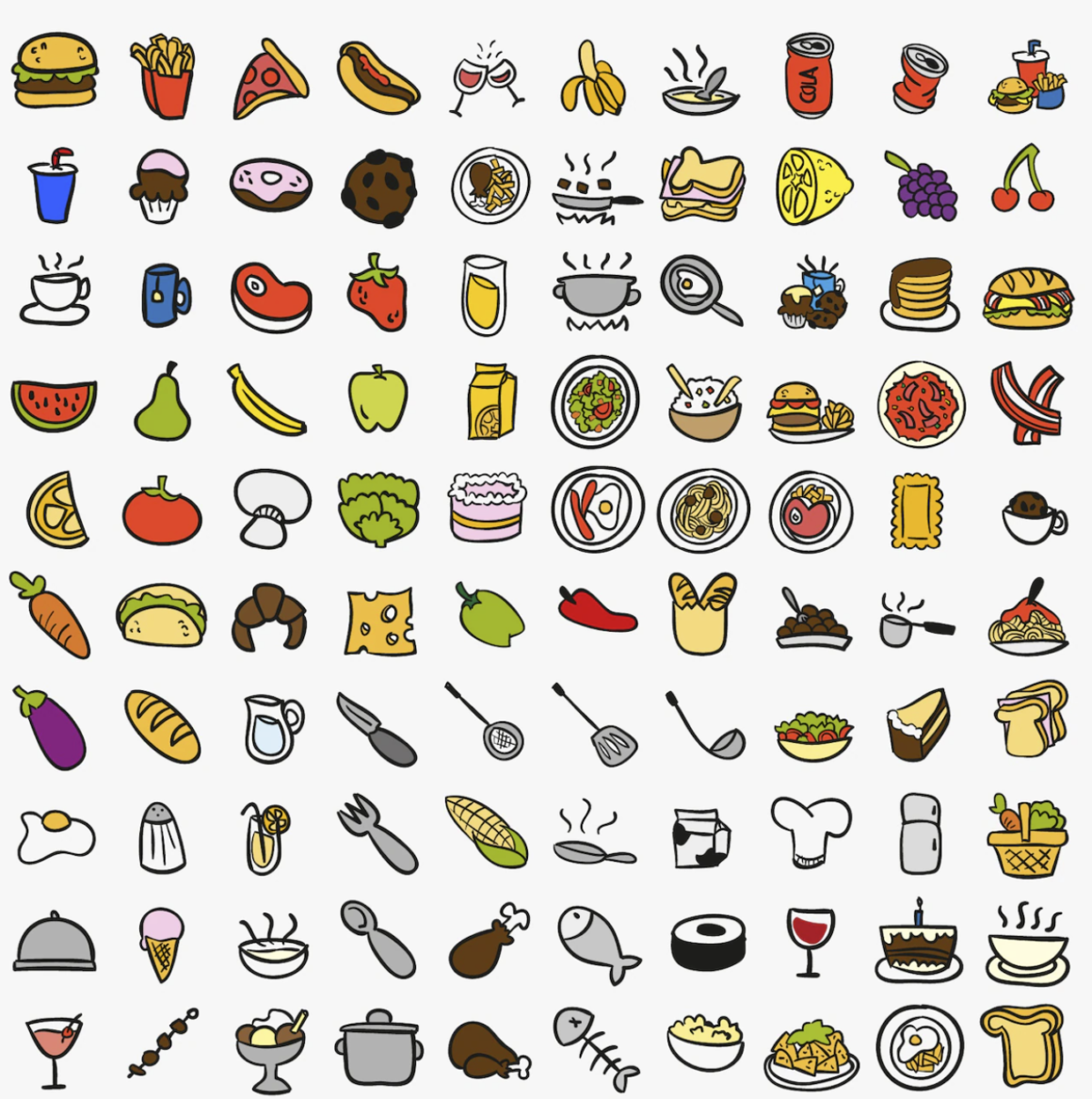 15. Technology object icons set for design online store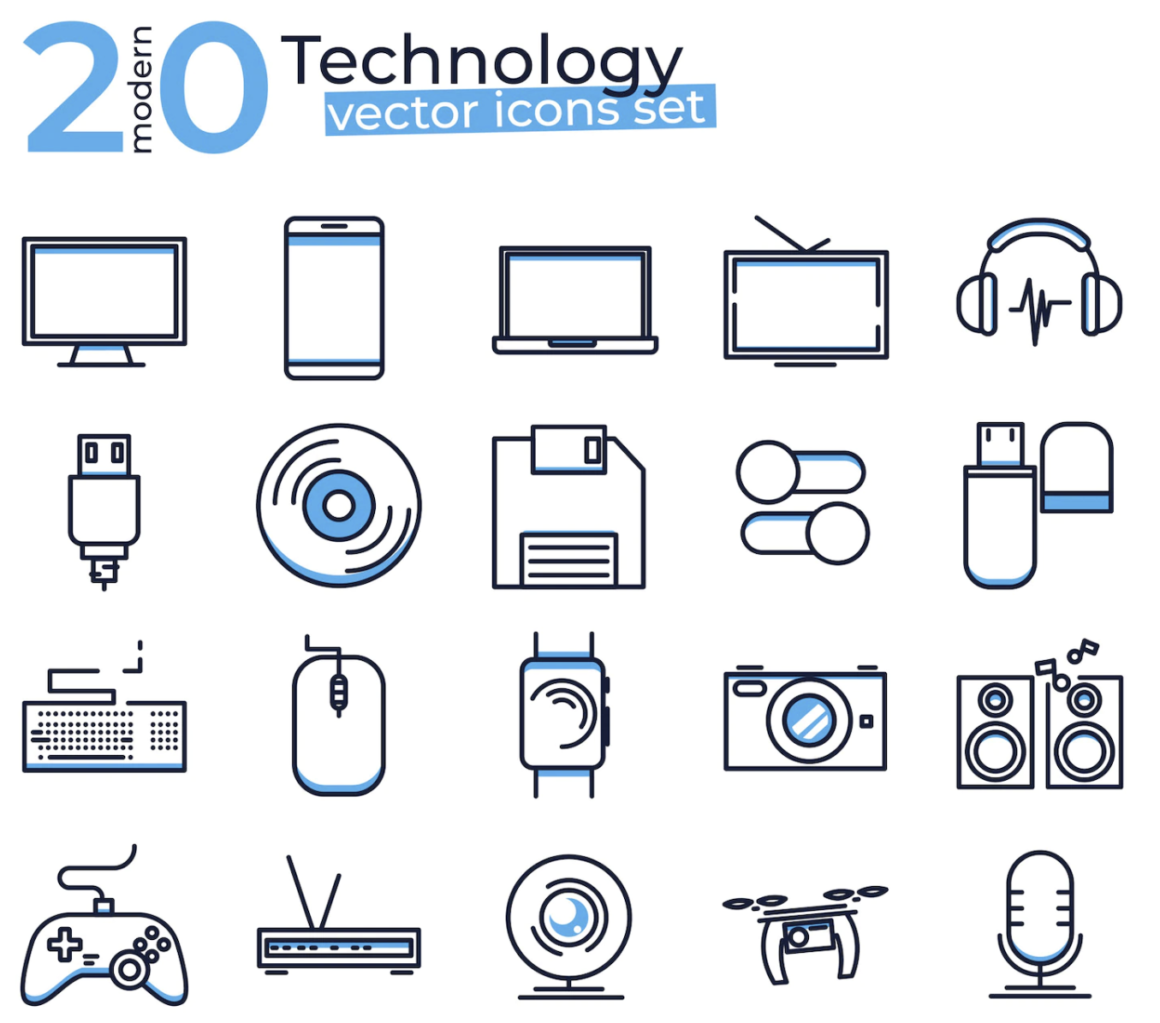 16. Office work, job icons with briefcase, clock, mail

17. Collection of illustrated business icons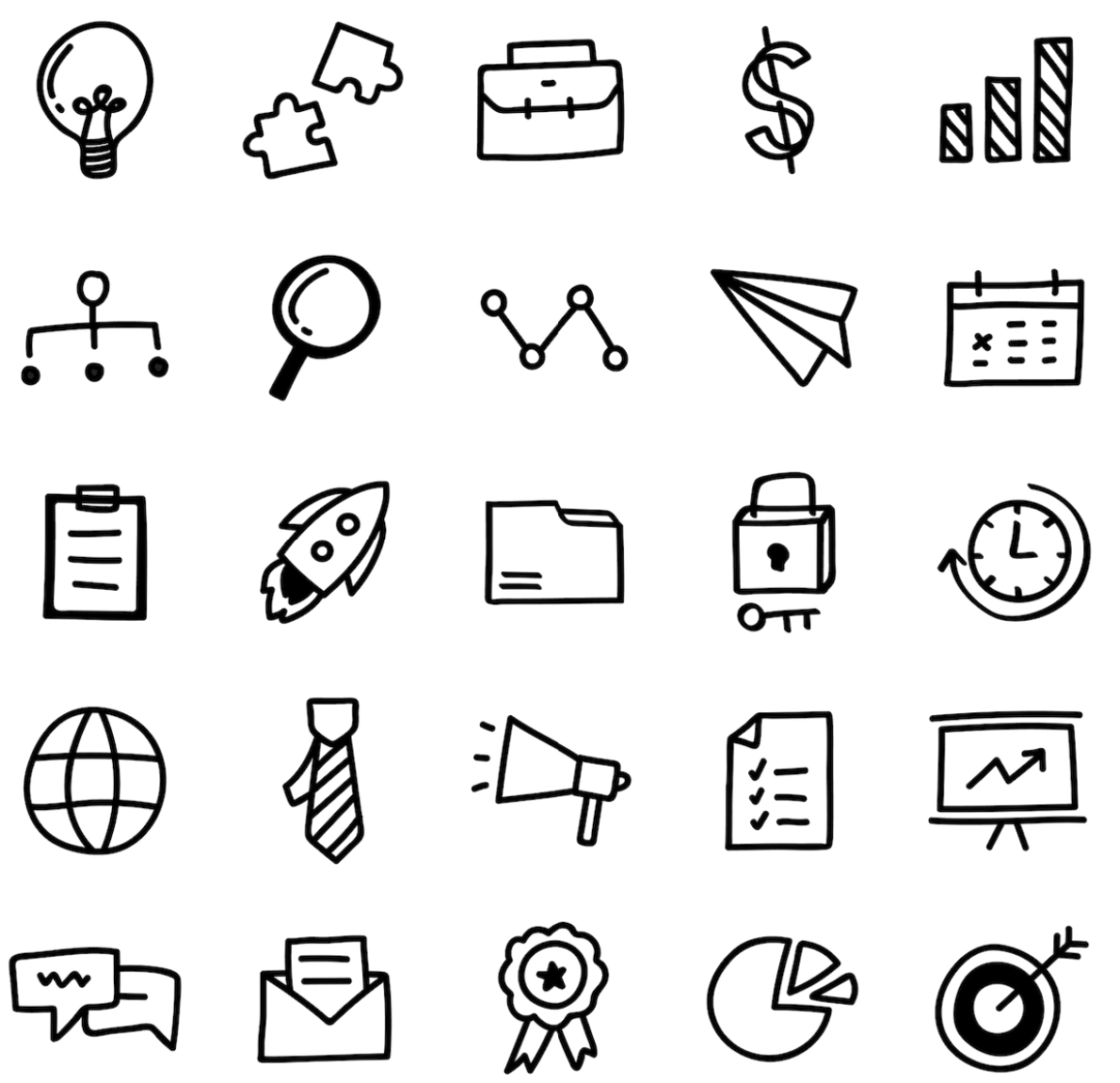 18. Set of web and technology development icons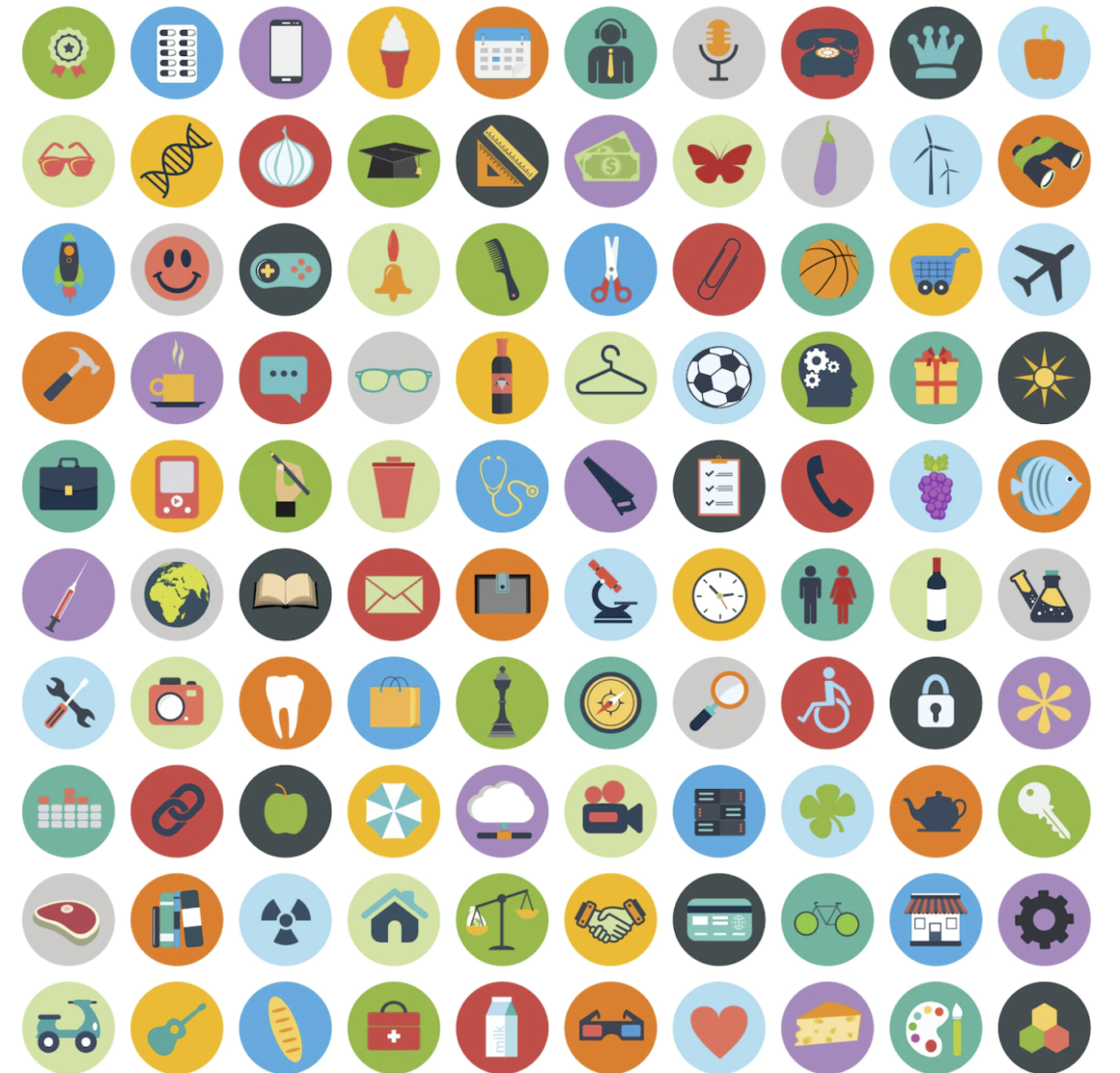 19. Illustration set of mixed icons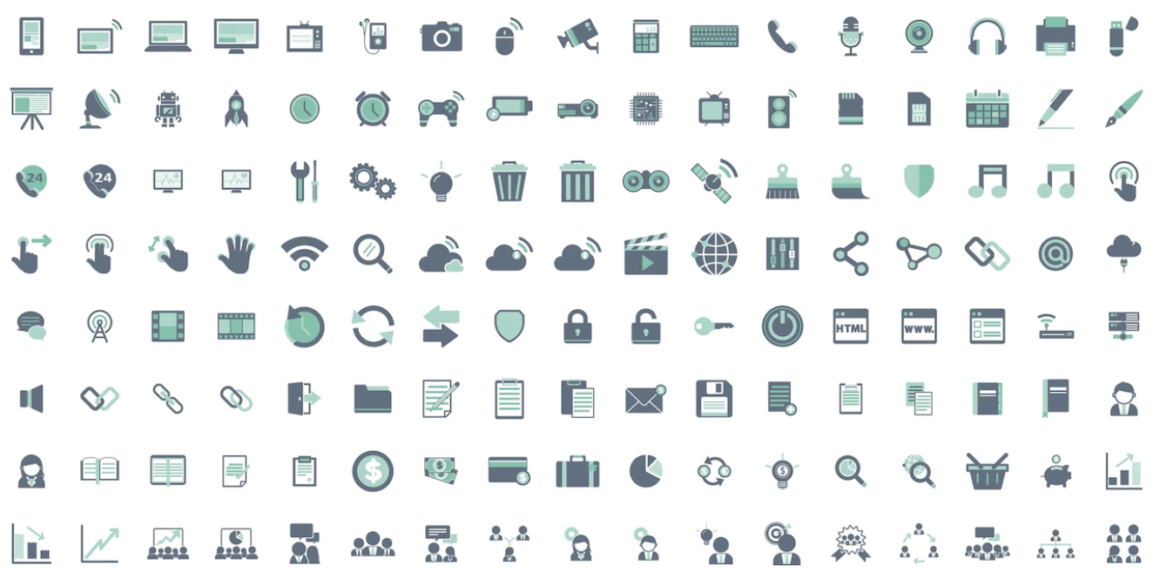 20. Doodle financial icons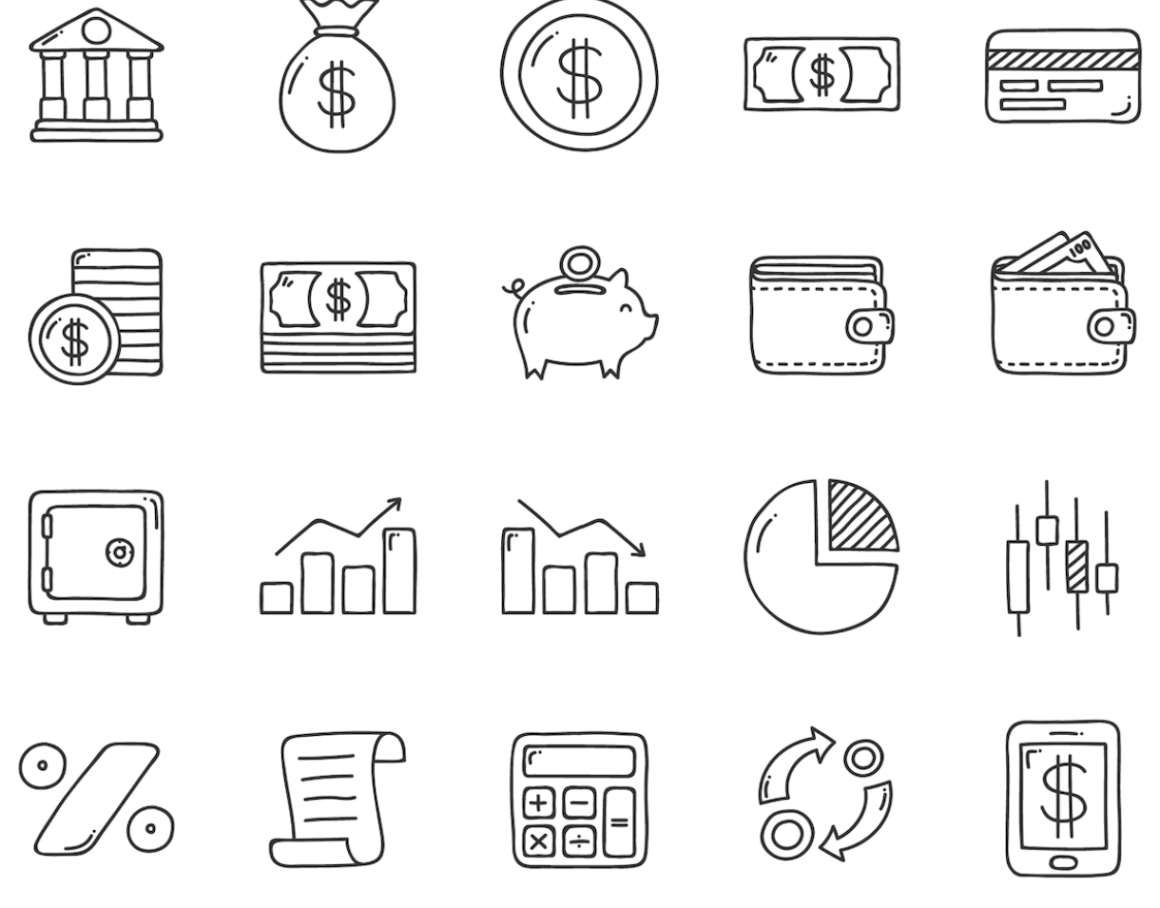 A lovely hand-drawn collection of 20 business icons that can help you with your presentation designs. Among the cool doodles, you can find a bank, exchange, wallets, and even a piggy bank. These are great assets if you're after financial icons.
21. Shopping Solid icon collection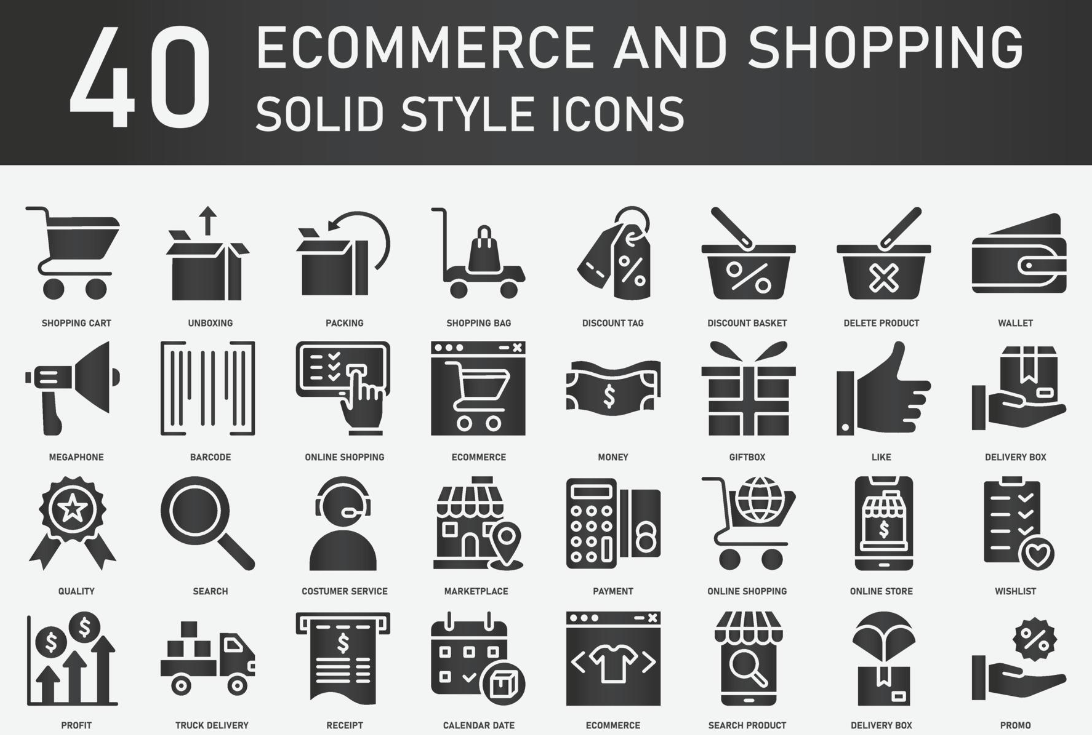 Ecommerce and Shopping Solid icon collection, contains such icons as commerce, shipping, delivery and online shopping. Simple web icons set.
22. Business hands financial icons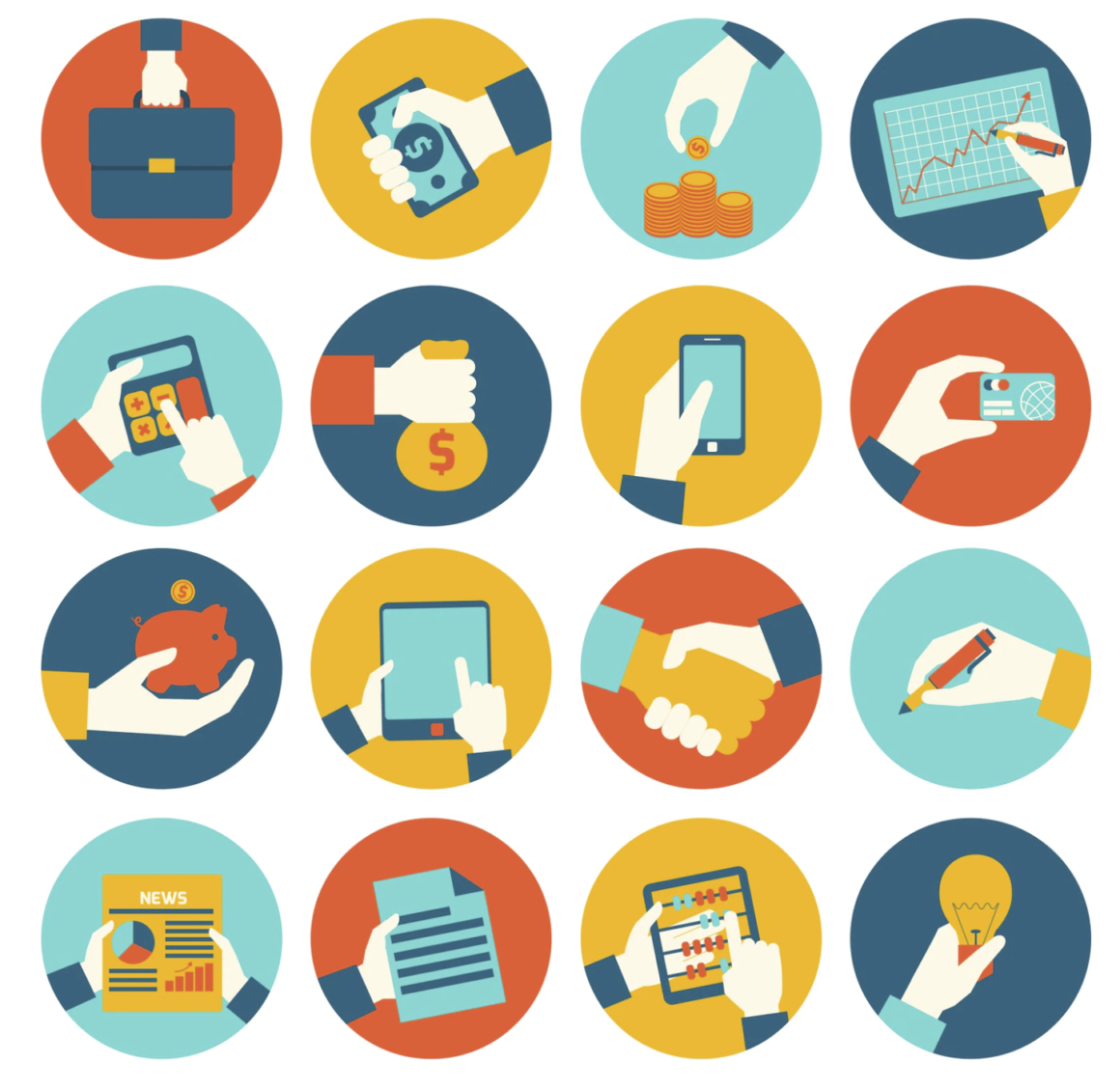 If you're looking for modern illustrations with a hand holding different business assets, this set of 16 free flat-style business icons might be your next stop. You'll find a variety of financial instruments, cards, and charts.
23. Data analytics diagrams graphic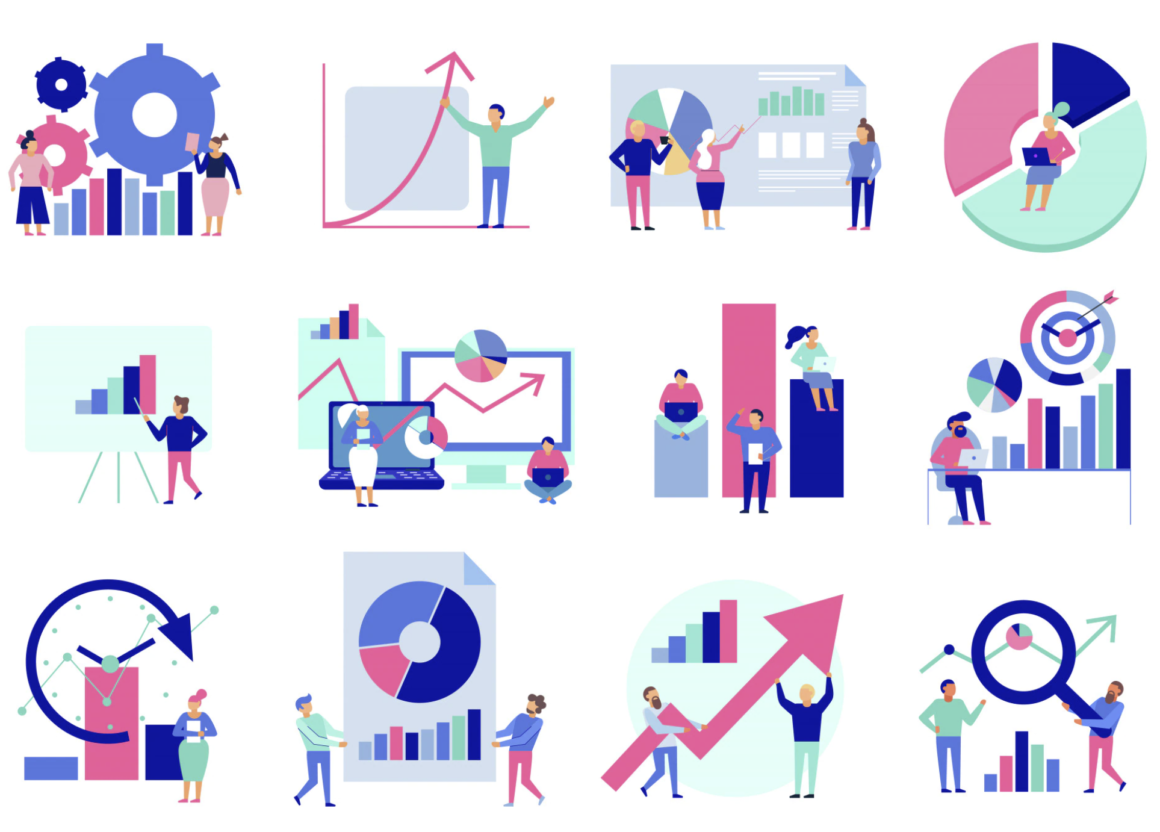 Data analytics diagrams graphic results presentation analysis tools techniques decision making flat icons collection isolated
24. Set of creative tool icons
Set of creative tool icons, Set of creative tools collection in black color, Design elements for your projects. Vector creative tools illustration, creative tools icon, Set of tools icon collection Free Vector
26. Colorful business icons flat set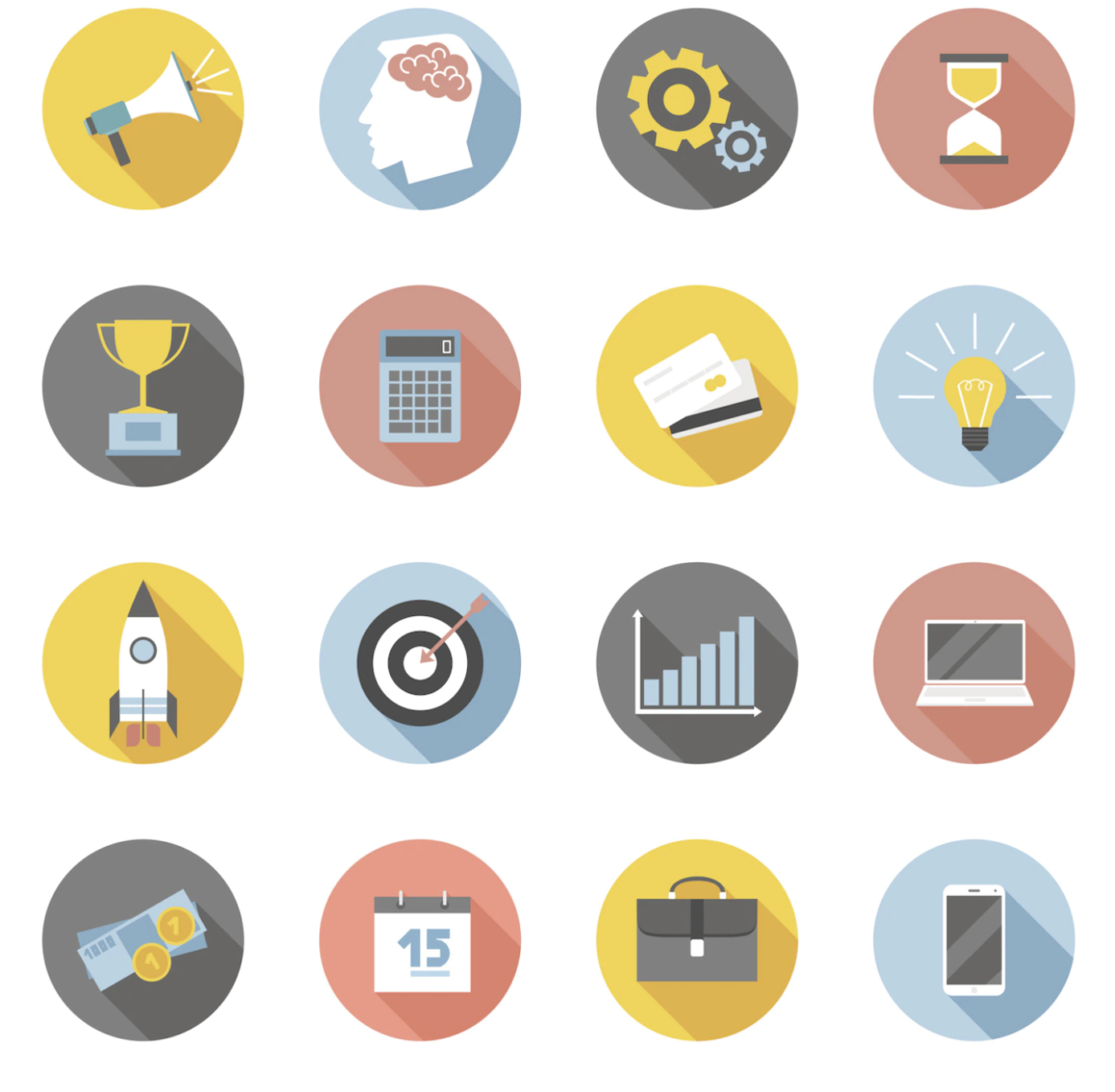 If you like drop shadows, then this collection of 16 circular-shaped business illustrations will grab your attention. You can use all colorful designs free of charge for personal and even commercial use, and you can find everything needed to kickstart your presentations.
27. Illustration set of environmentally icons
28. Useful business icons for marketing black collection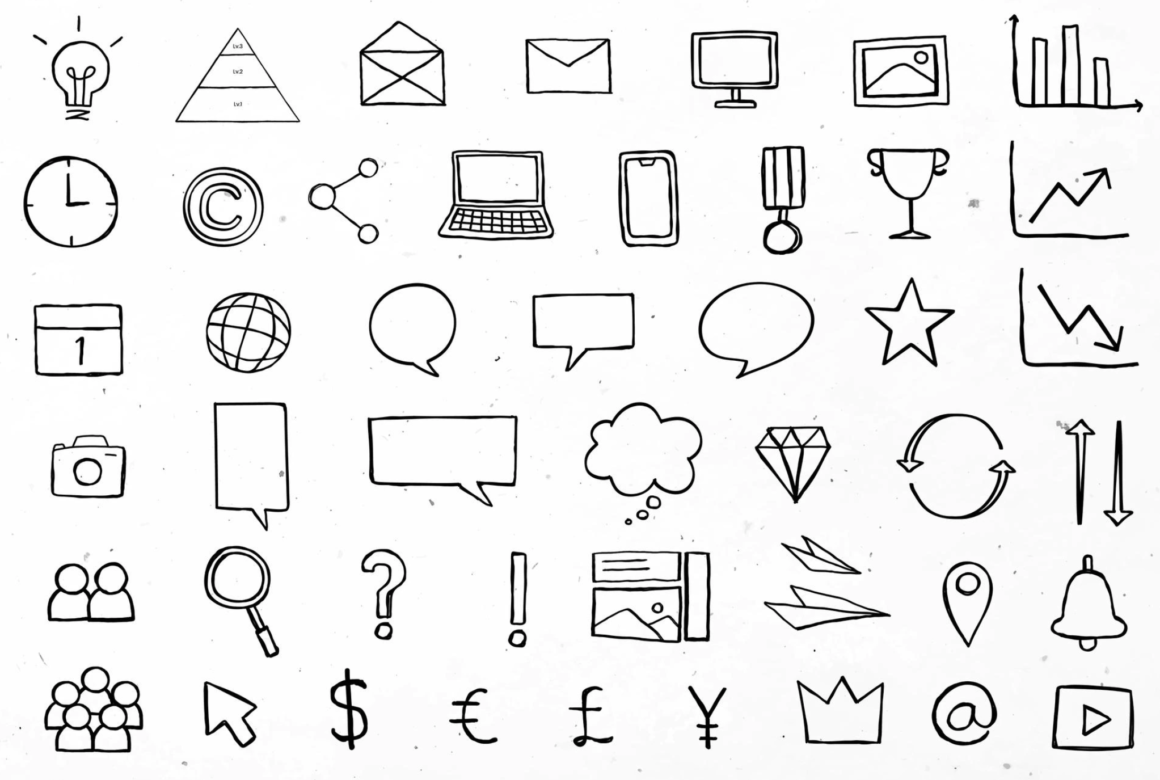 29. E commerce icons
30. Free Business Startup Icons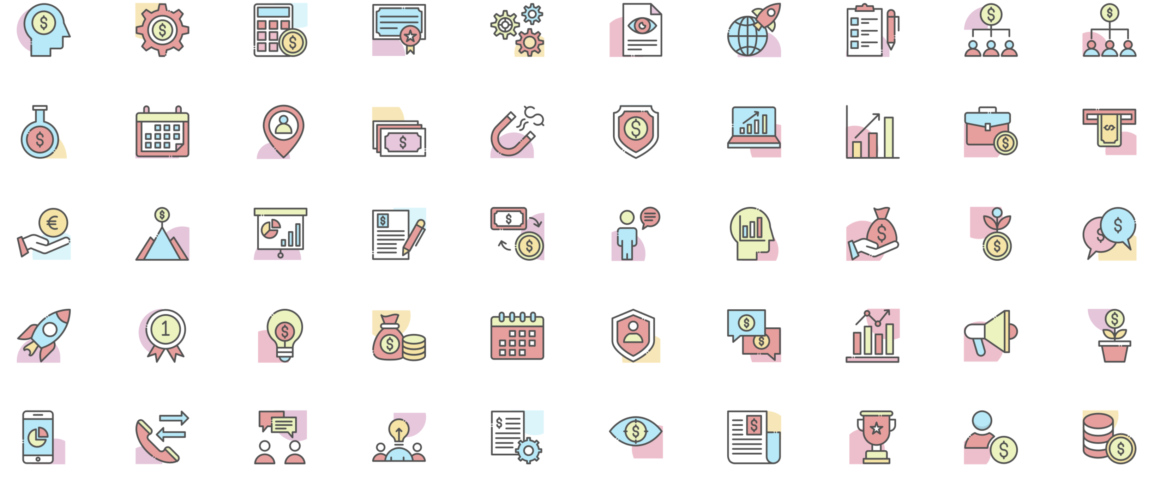 If you need some flat and colorful icons for your next project, this graphic icon set is the one for you. It uses a couple of colors, but all icons have interesting concepts that can grab the attention.
You may be interested in the following articles as well.