Last Updated on September 22, 2023 by Farnaz
In today's fast-paced business environment, effective human resources management is crucial for the success of any organization. Notion, a popular productivity tool, offers a wide range of templates that can streamline various HR processes, including hiring and employee management. In this blog post, we will explore the 10 best Notion HR templates that can help businesses optimize their hiring processes and efficiently manage their employees.
Notion HR templates offer a valuable resource for businesses looking to streamline their HR processes. From employee onboarding to performance management and employee recognition, these templates provide a user-friendly and customizable solution for various HR needs. By leveraging the power of Notion, HR professionals can optimize their workflows, save time, and enhance employee engagement and satisfaction. So, why not give these 10 best Notion HR templates a try and take your HR processes to the next level?
HR Team in-a-Box
This HR Team in-a-Box template is your ultimate companion for efficient and effective human resource management. It helps in simplifying your people operations by acting as a central hub for all HR-related activities and resources. Whether it's maintaining employee databases, tracking performance evaluations, or planning team-building activities, everything is housed within this interactive template.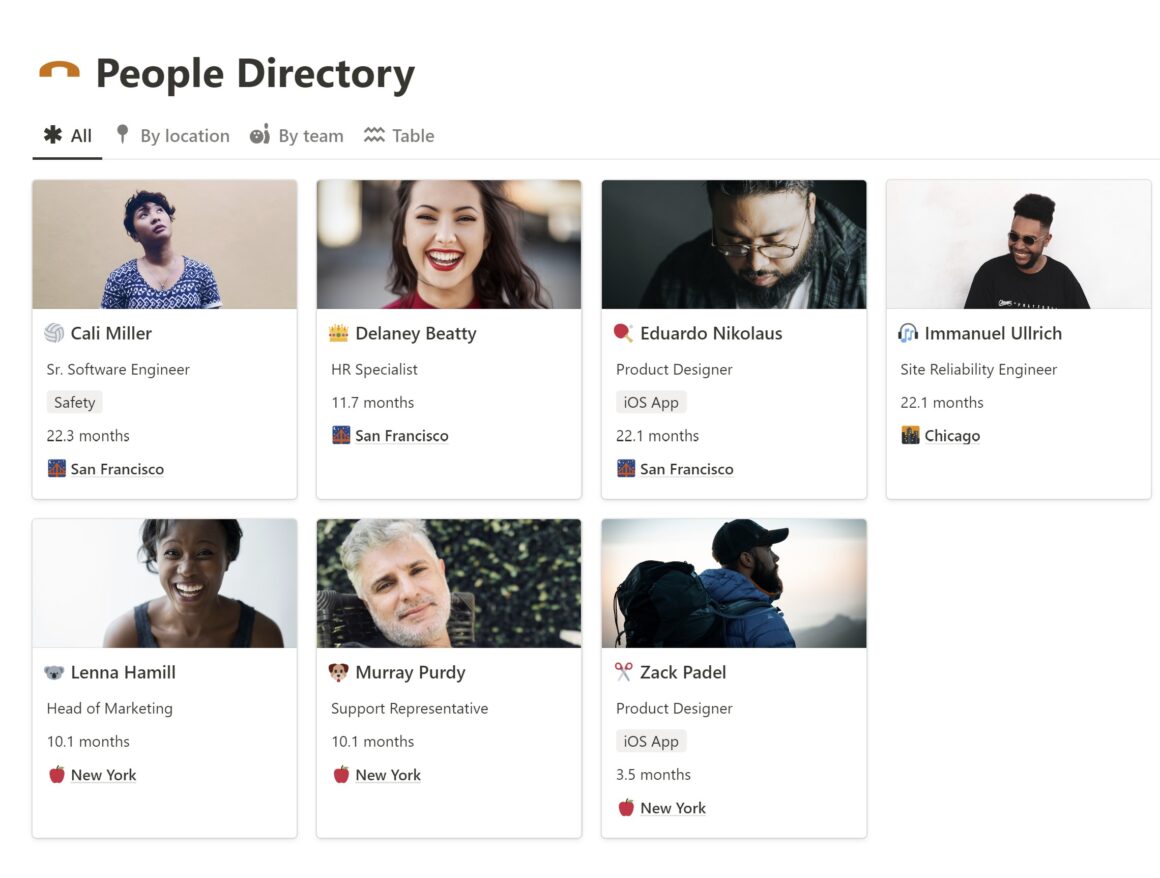 Simply HR
Human resource management could be a complex task managing all the resource, handing multiple databases and process workflows all together. HRM is such a complex but important system to be in place to help HR executives simplify their workflow and be more productive.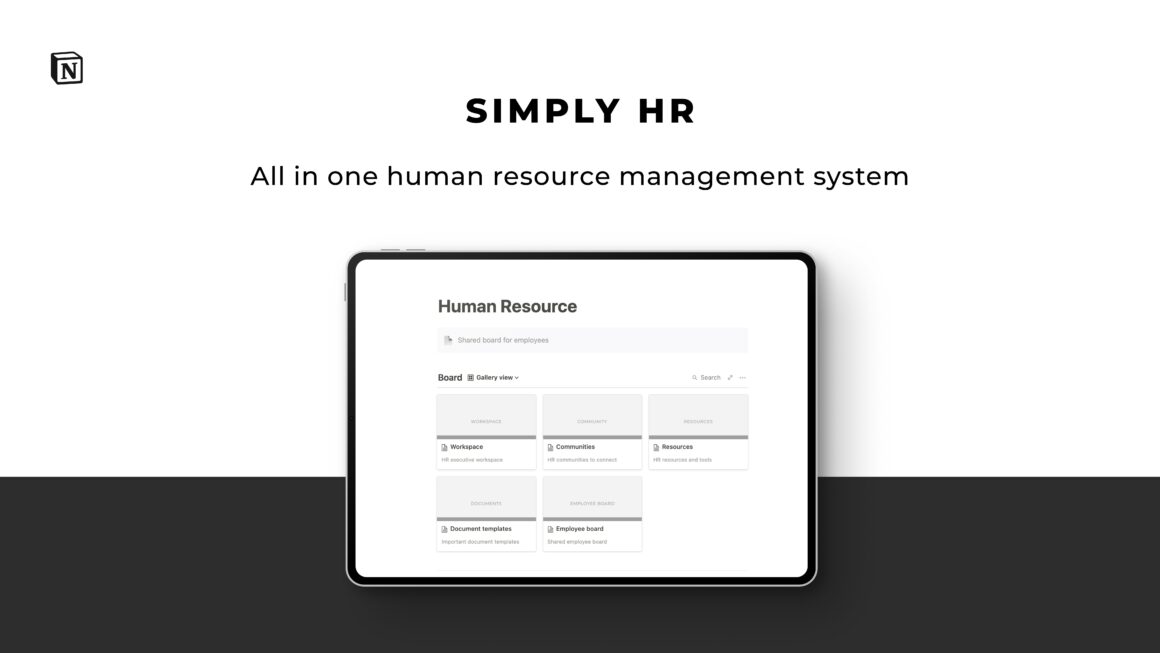 HR project plan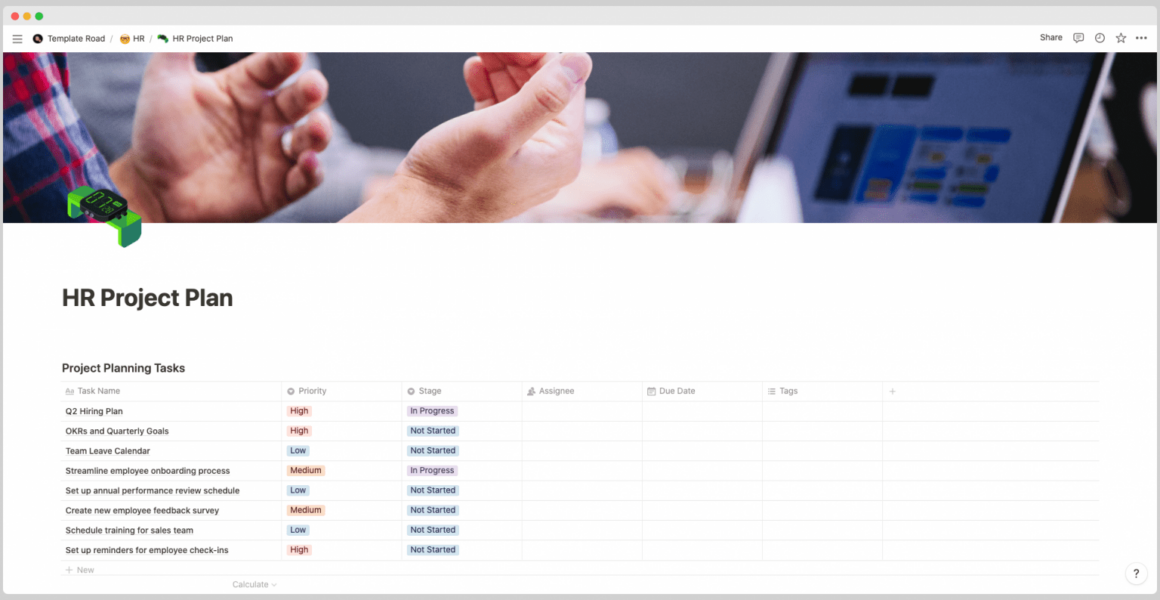 Notion HR Policies & Procedures Manual Template
Onboarding and Management of your Dream Team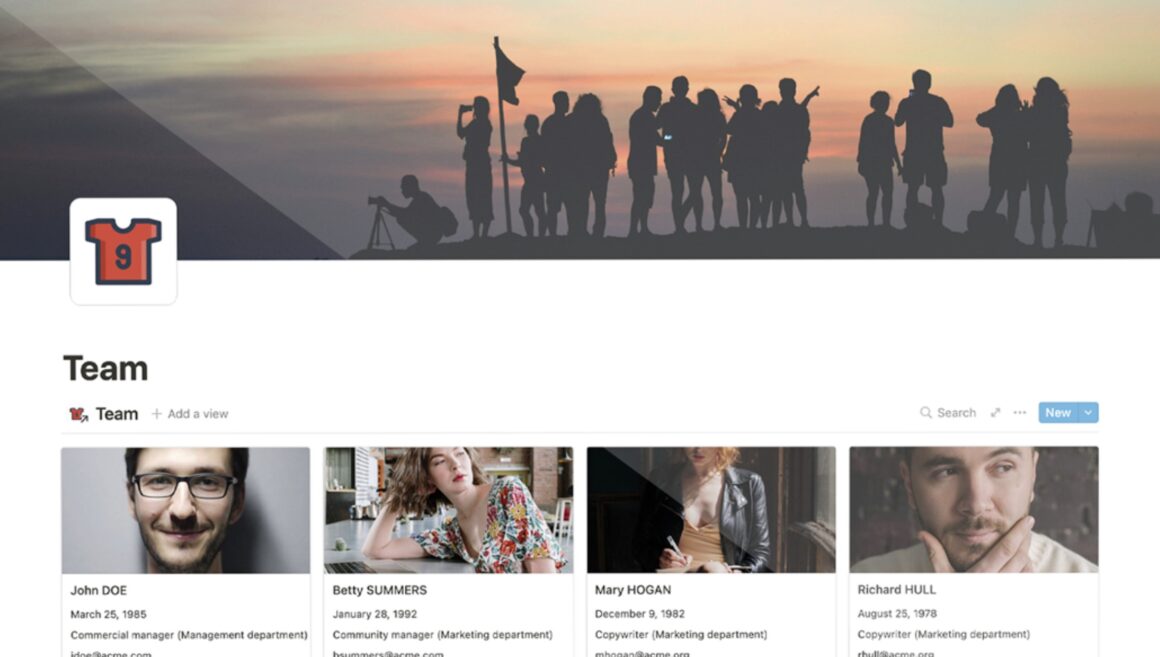 HR Personal Data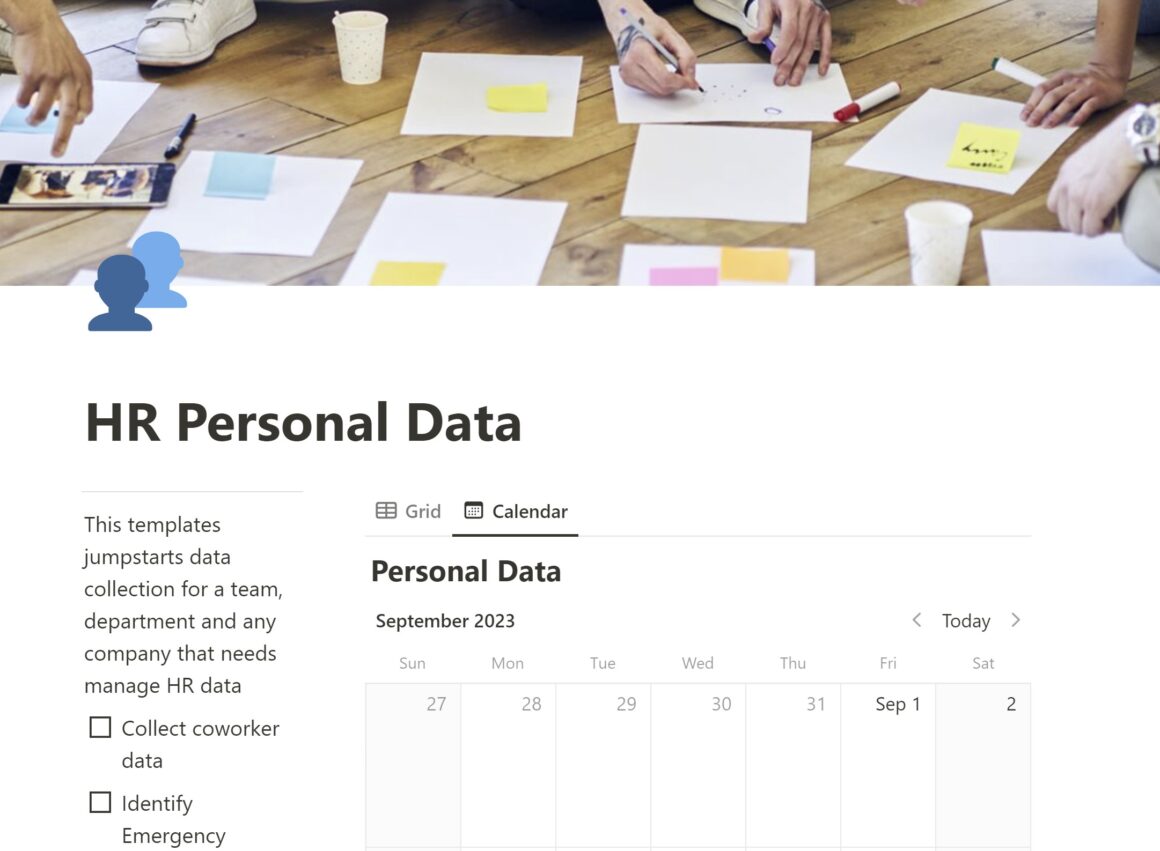 HR Requests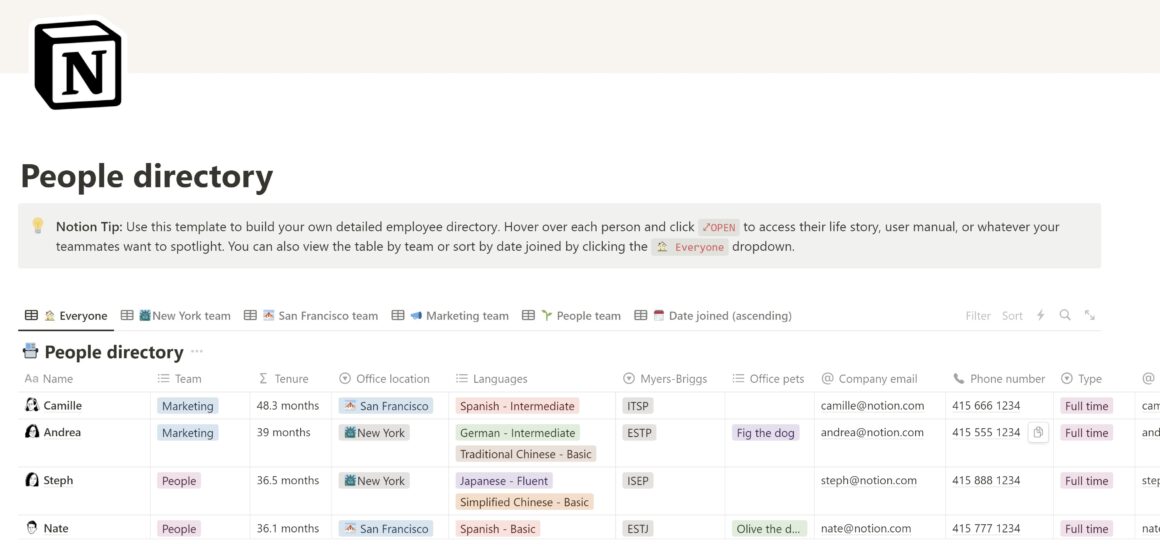 Interview Notion Template
Interviews are an essential part of the recruitment process. It's all about getting to know the candidate as well as possible in order to know if he or she corresponds to your expectations. It is a delicate exercise, which may require some preparation.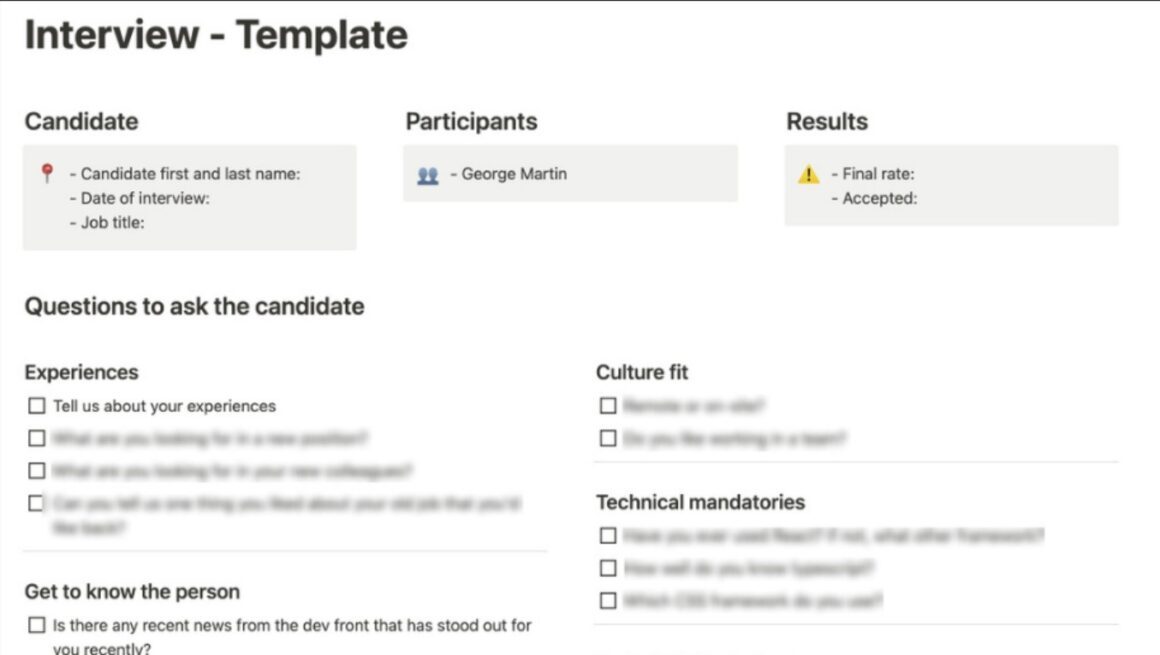 Notion Employee Training Management Template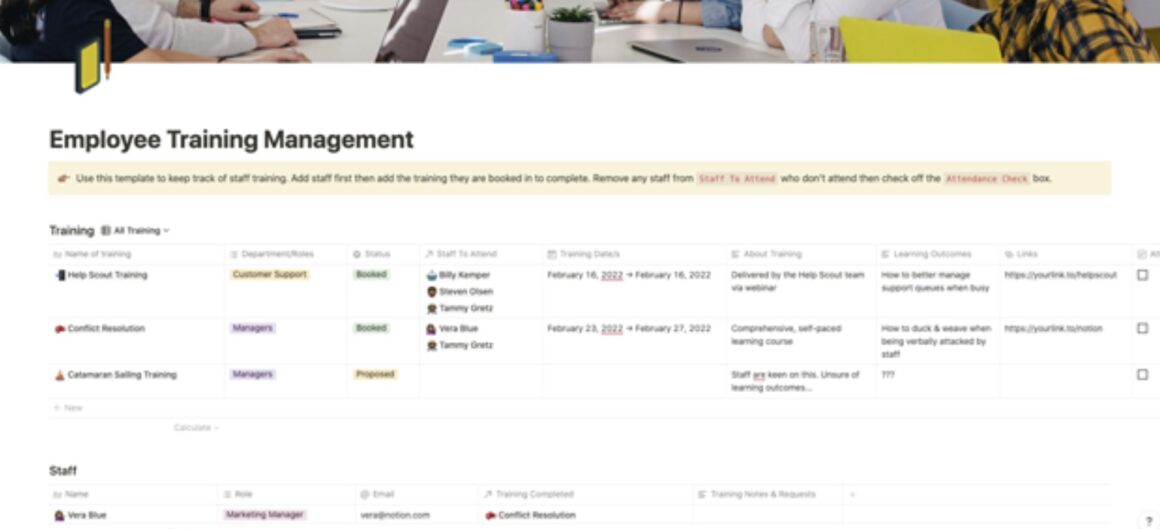 Engineering hiring pipeline

Here are more paid and free Notion Templates and Resources: