Last Updated on October 22, 2023 by Farnaz
Are you a man looking for some tattoo inspiration? Look no further! In this blog post, we will explore over 40 bold and masculine tattoo ideas that will help you stand out from the crowd. Whether you're a tattoo enthusiast or someone getting their first tattoo, these ideas will inspire you to find a design that reflects your unique style and personality.
Snake Tattoo
A snake tattoo can represent various meanings depending on cultural and personal interpretations. In many cultures, snakes symbolize transformation, rebirth, healing, and wisdom. They can also represent fertility, protection, or temptation. Snake tattoos can be designed in different styles, such as realistic, traditional, or geometric, and can be placed on various parts of the body, allowing for creative expression and personalization.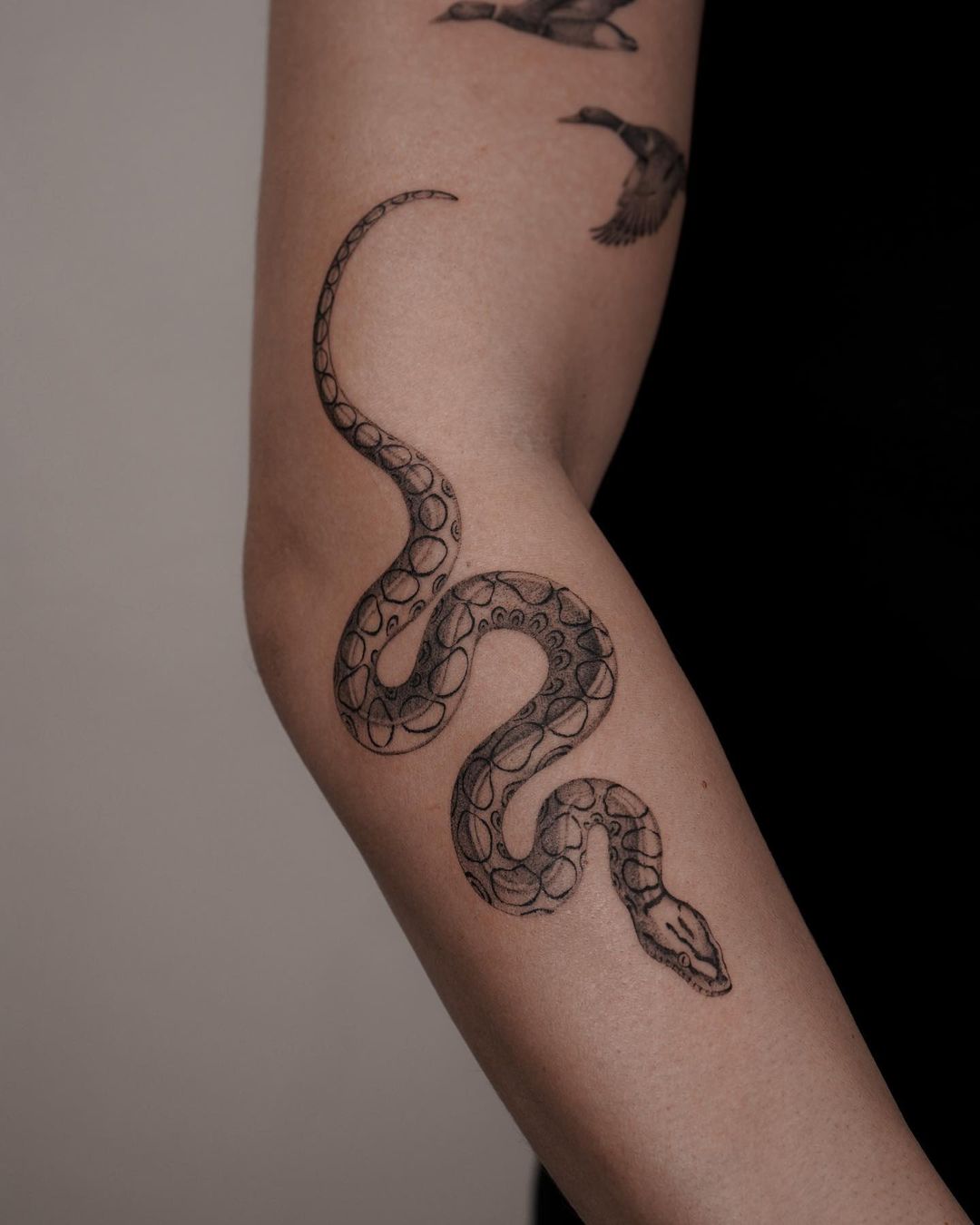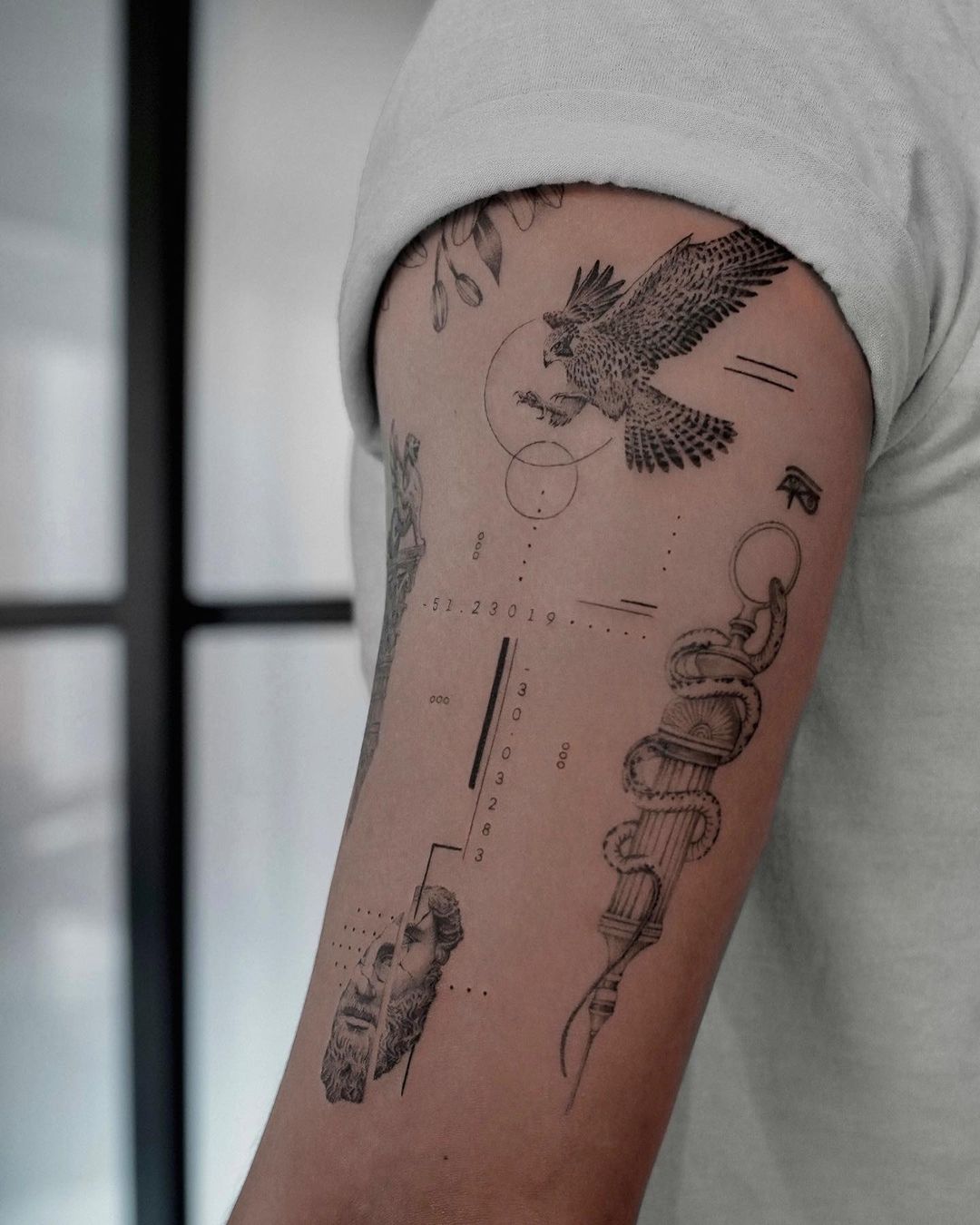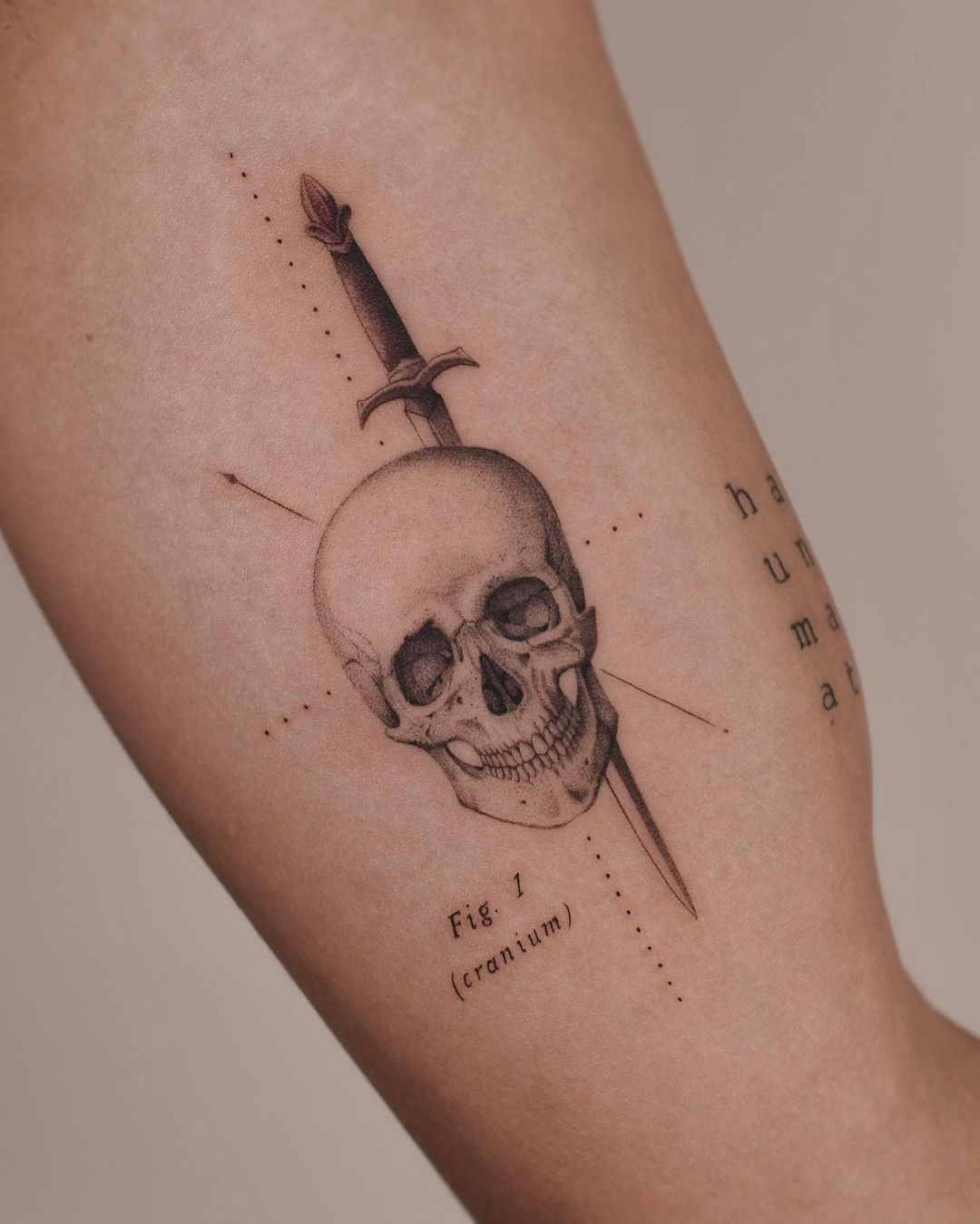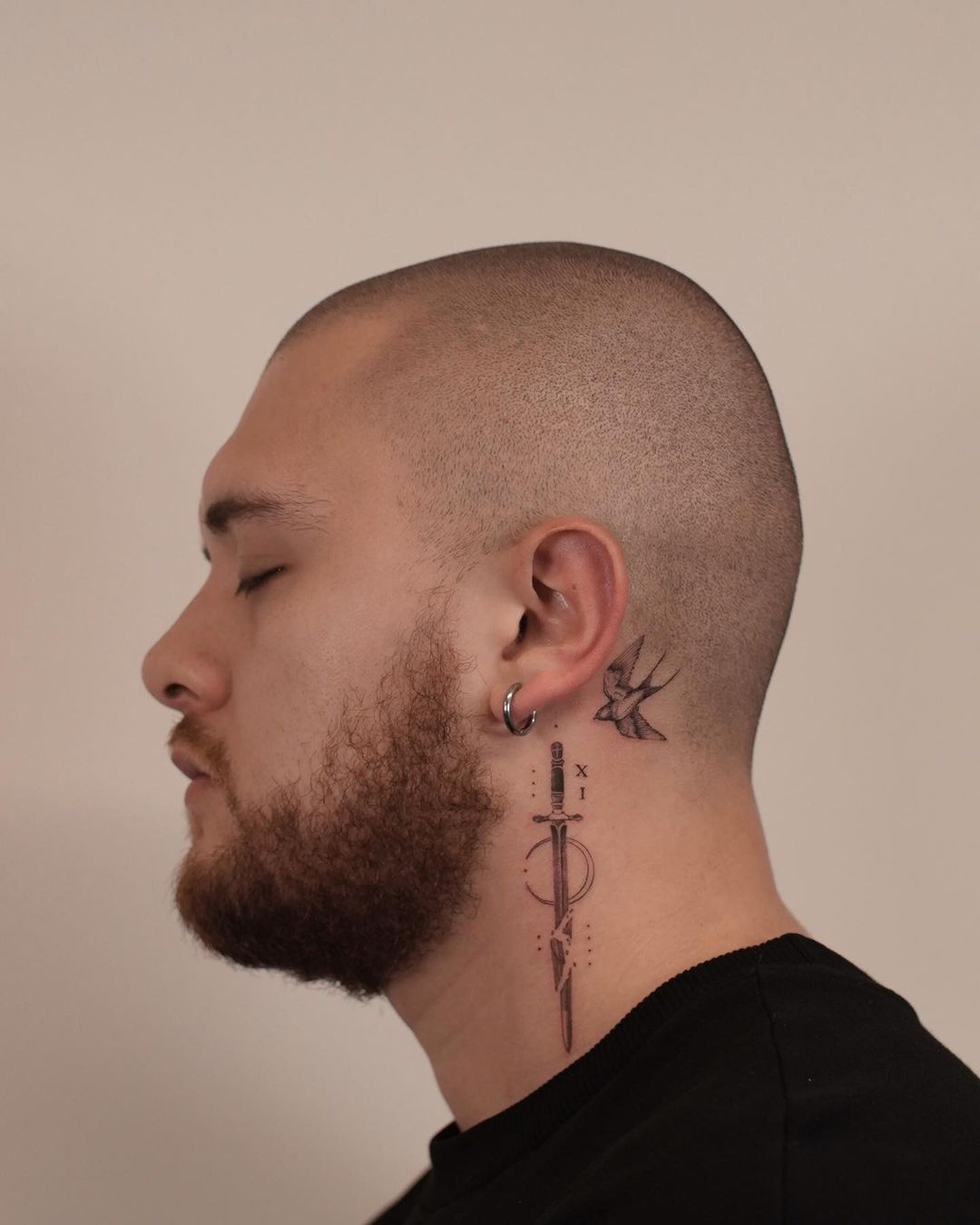 Here are some of simply amazing and great looking tattoo ideas that you can give to your tattoo artist to make an ink masterpiece. The most popular tattoo designs for men. No matter what tattoo you want, we have a list of ideas to help you find inspiration.
– Tattoo artist Franco Dionisio
Lion tattoo with geometric shapes
A lion tattoo with geometric shapes is a unique and visually striking design that combines the power and majesty of the lion with the precision and symmetry of geometric elements. This tattoo style adds an extra layer of complexity and modernity to the traditional lion tattoo, creating a stunning and eye-catching piece of body art.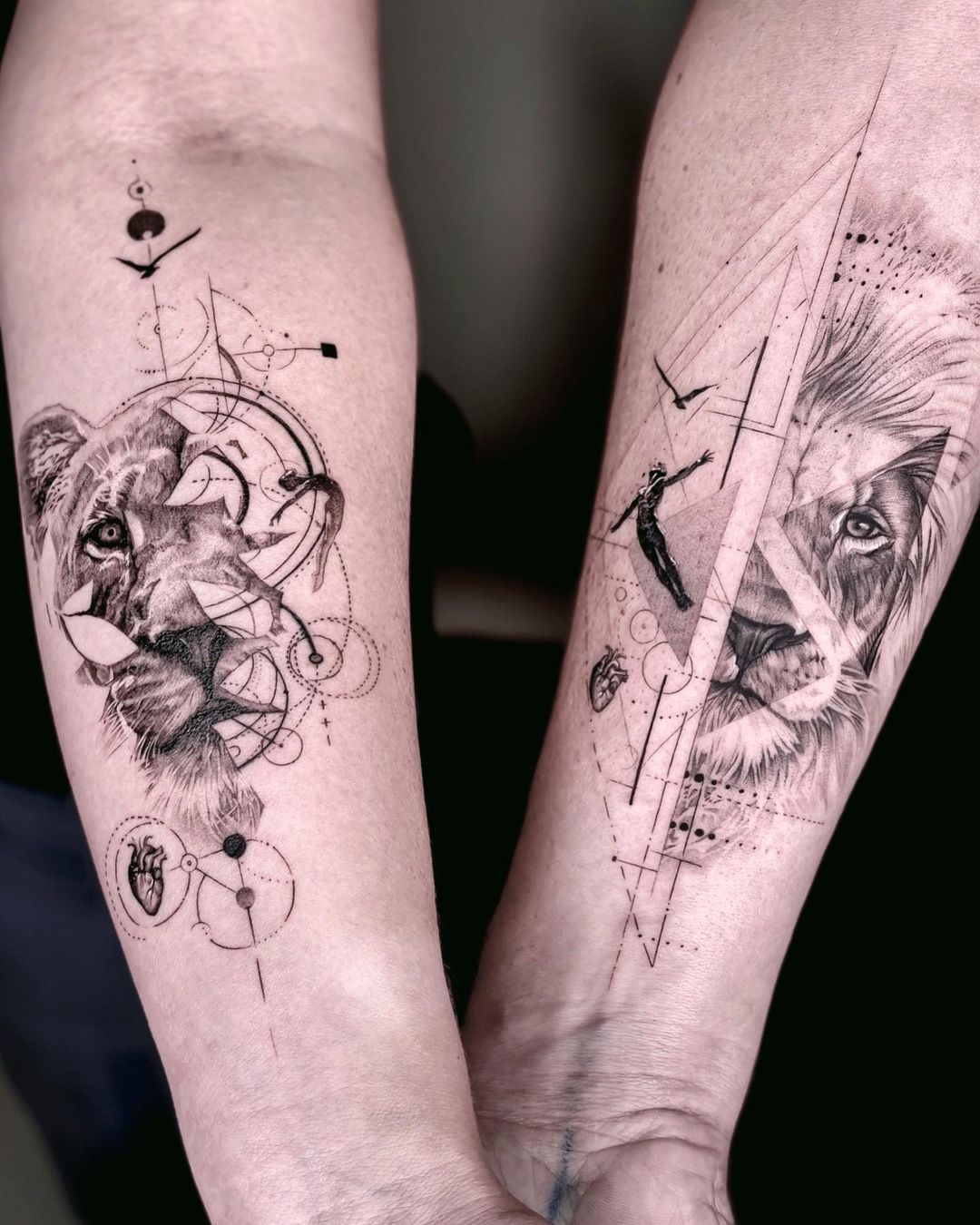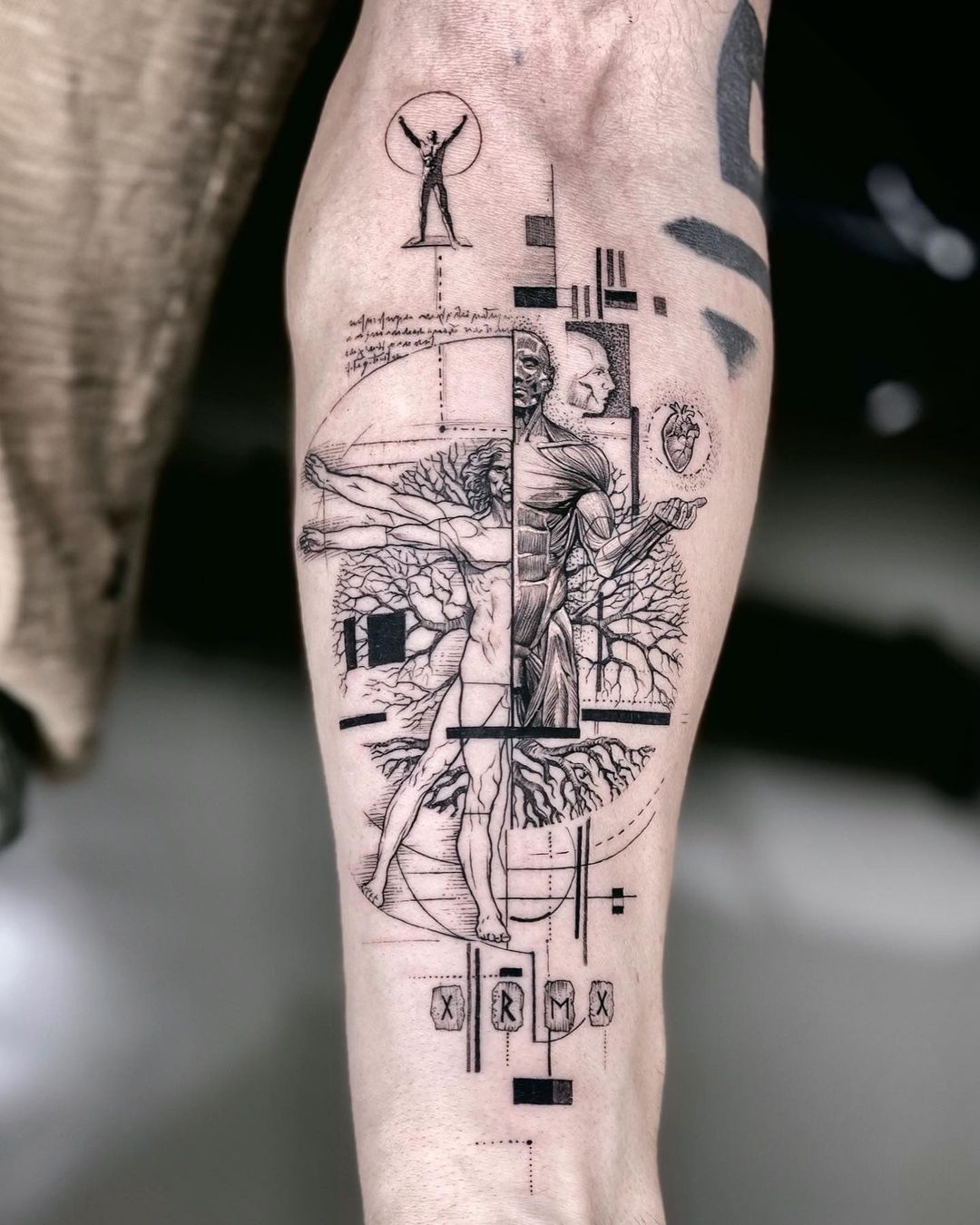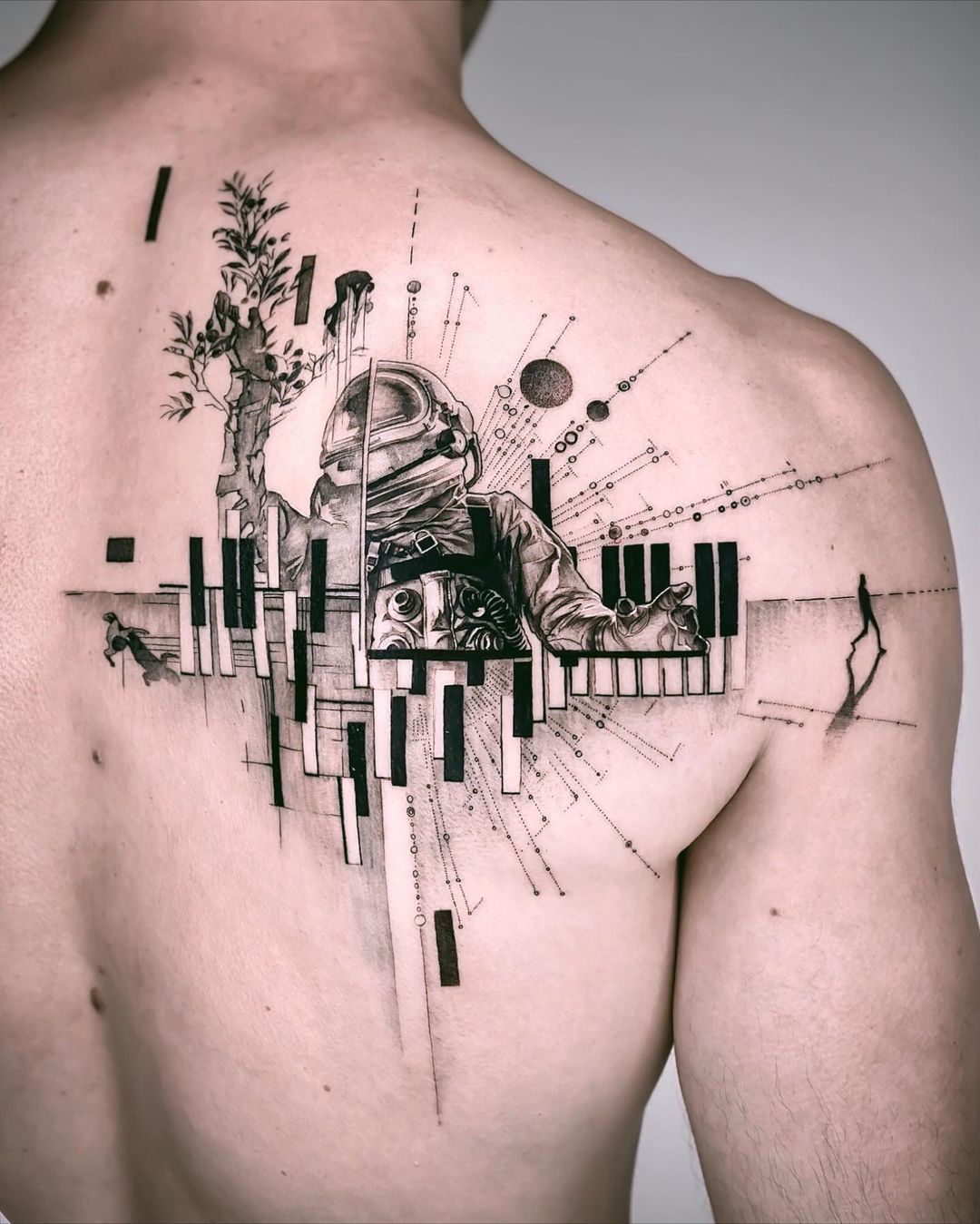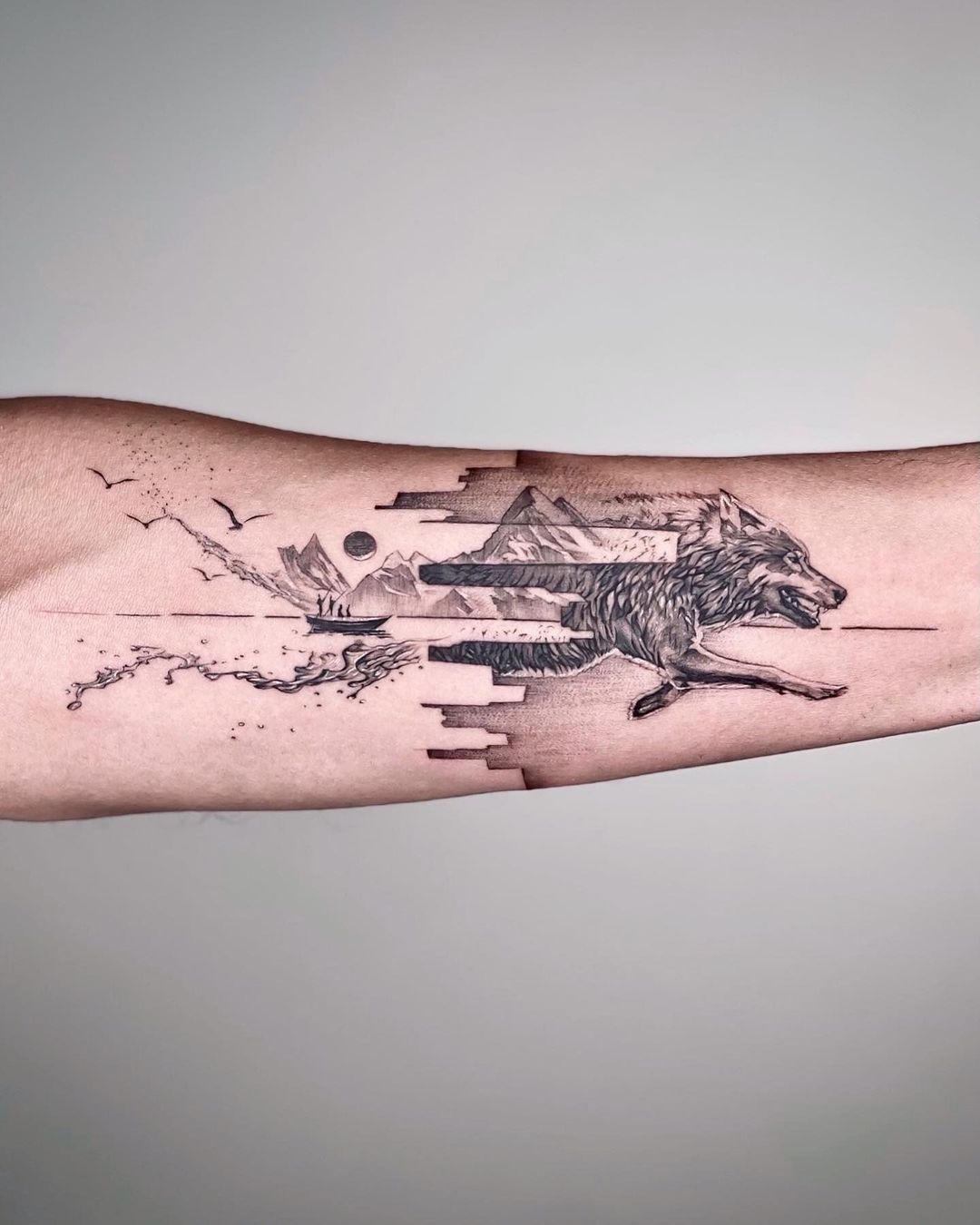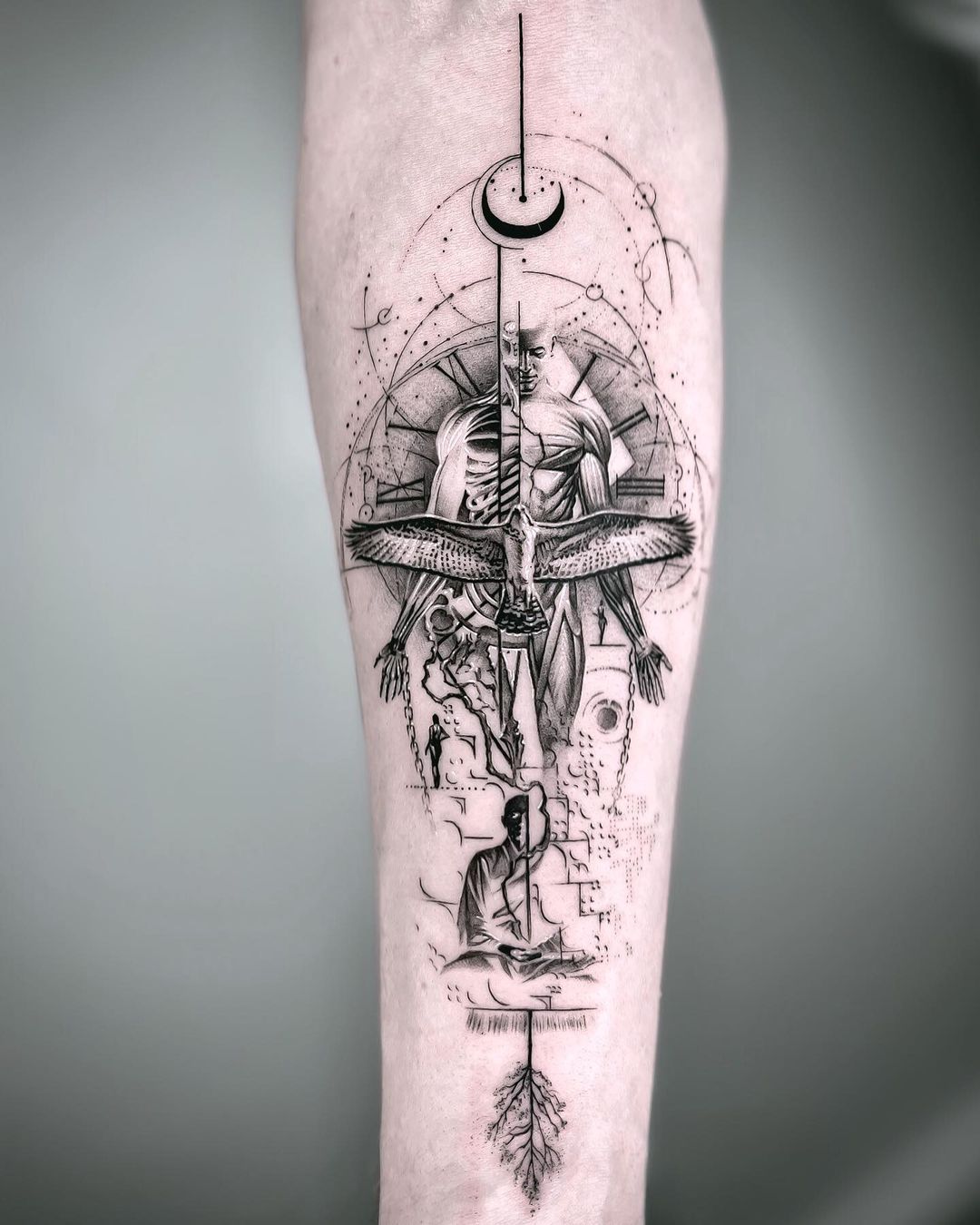 The most popular tattoo designs for men. No matter what tattoo you want, we have a list of ideas to help you find inspiration
– Tattoo artist John Monteiro
Tattoo with ancient symbols
Ancient symbols hold deep historical and cultural significance, and incorporating them into a tattoo design can add a touch of mystery and intrigue. Here are some tattoo ideas featuring ancient symbols:
Egyptian Ankh: The Ankh symbolizes eternal life and represents the key to unlocking the mysteries of the afterlife.
Celtic Knot: Celtic knots are intricate patterns that symbolize the interconnectedness of life and eternity.
Norse Runes: Norse runes are ancient symbols used in Norse mythology and can be personalized to represent specific meanings or intentions.
Mayan Glyphs: Mayan glyphs are intricate symbols that were used to represent words and concepts in Mayan hieroglyphic writing.
Chinese Characters: Chinese characters have a rich history and can represent various concepts such as love, strength, or wisdom.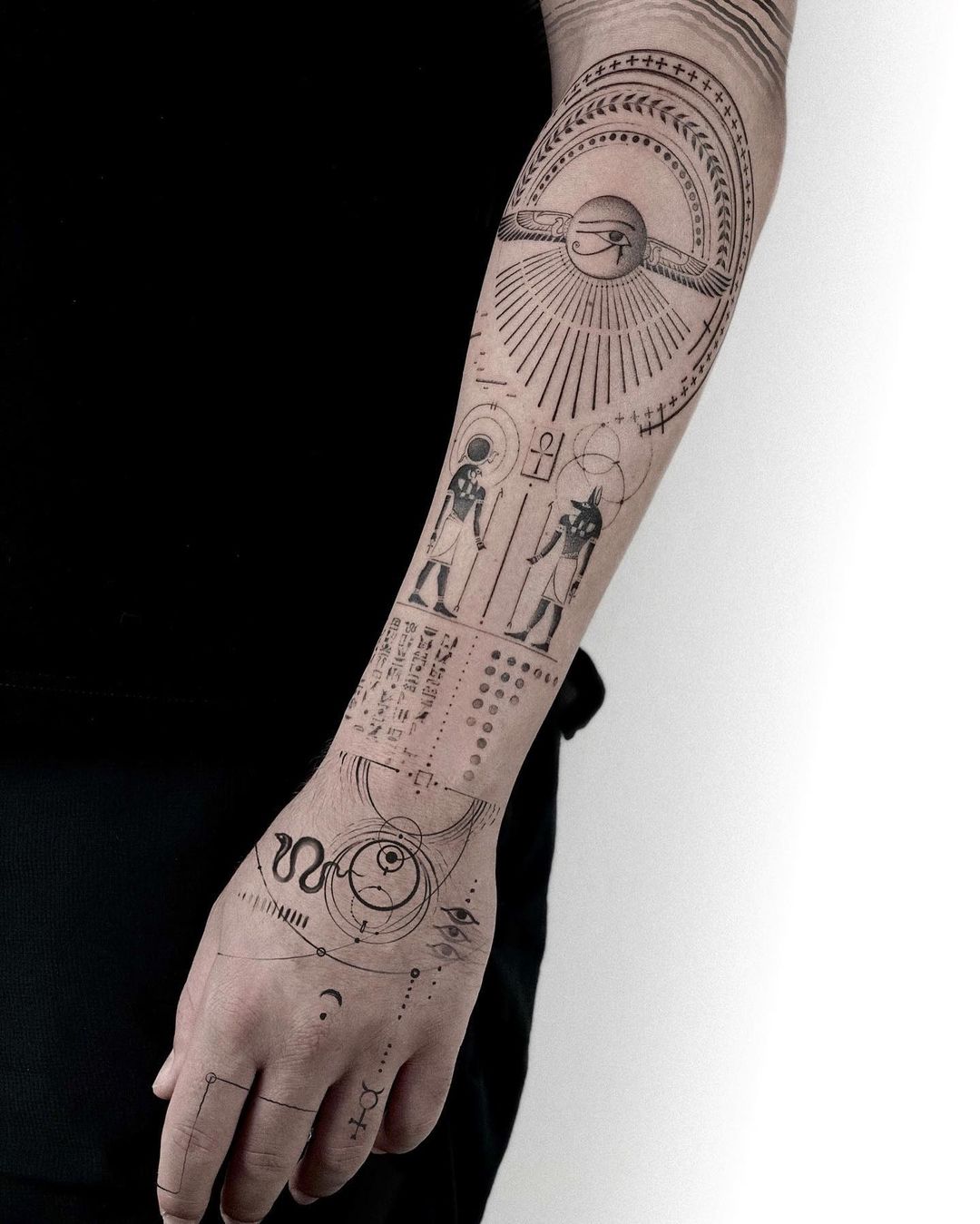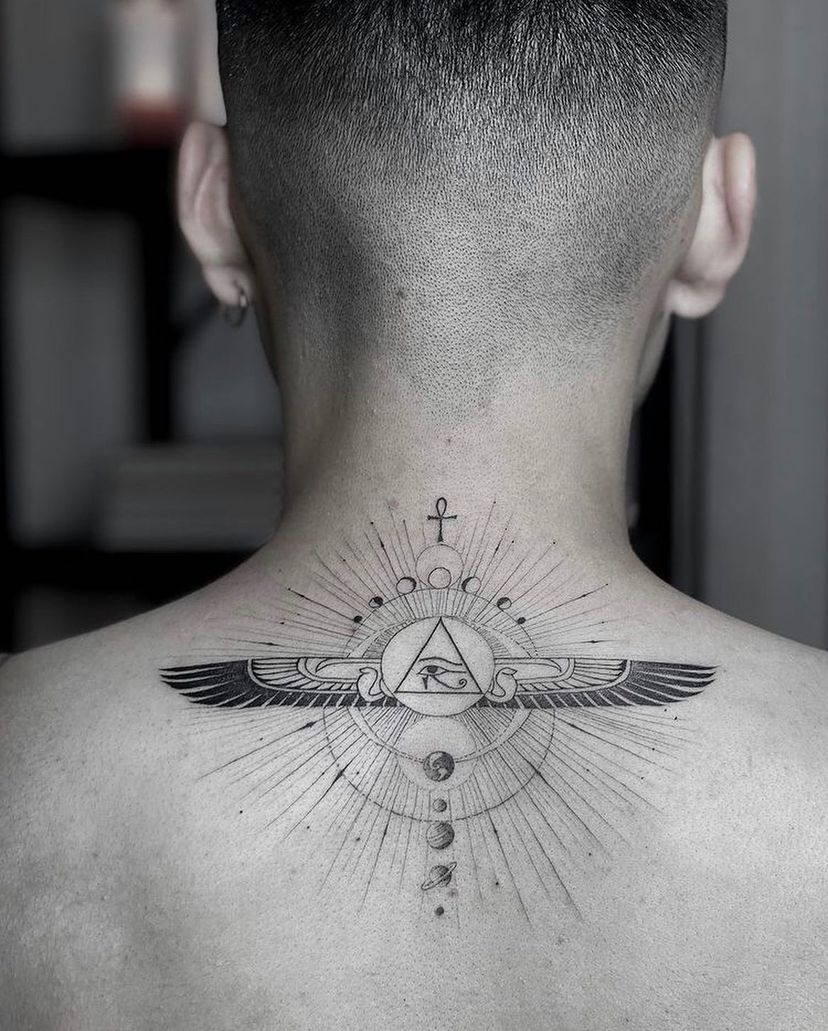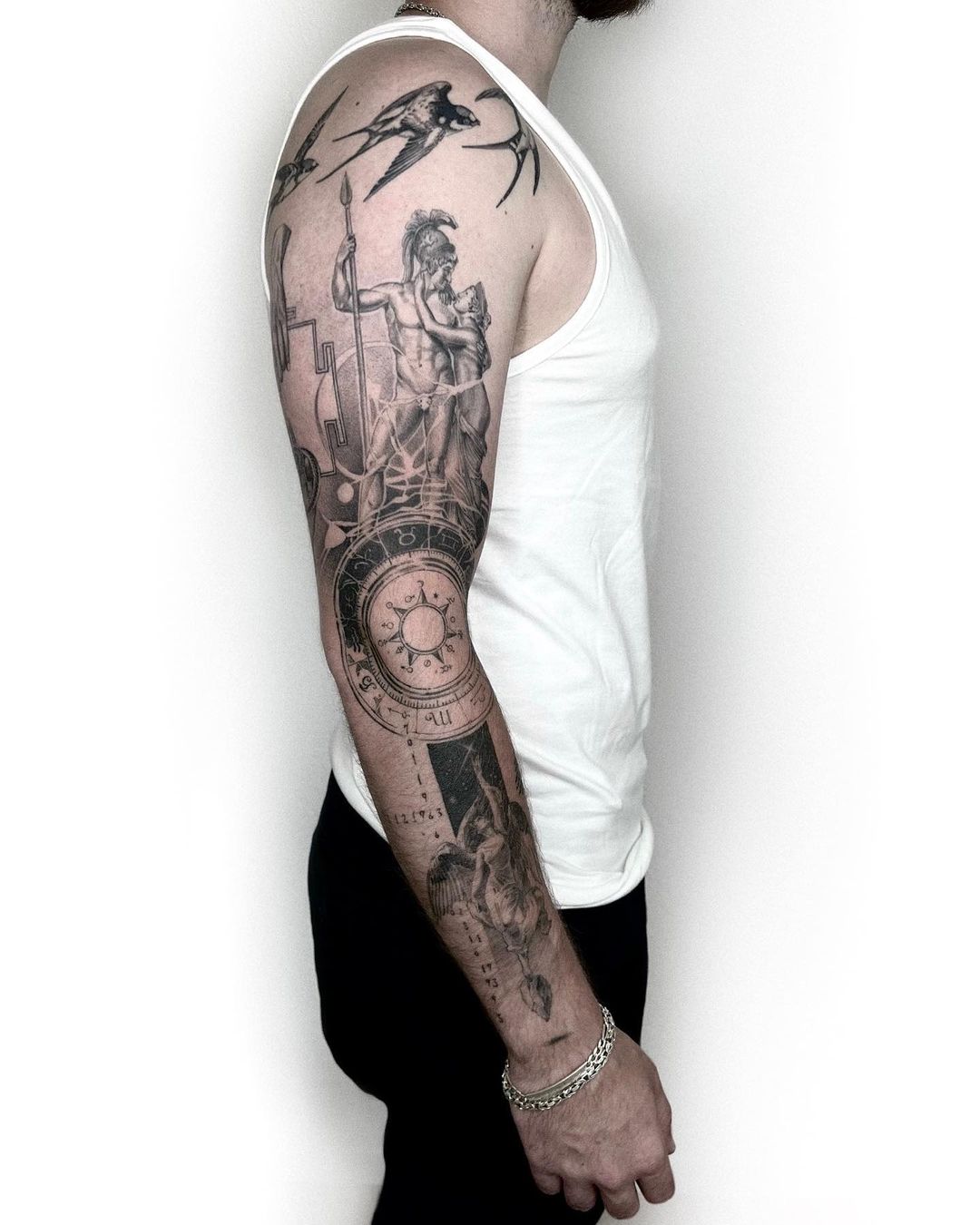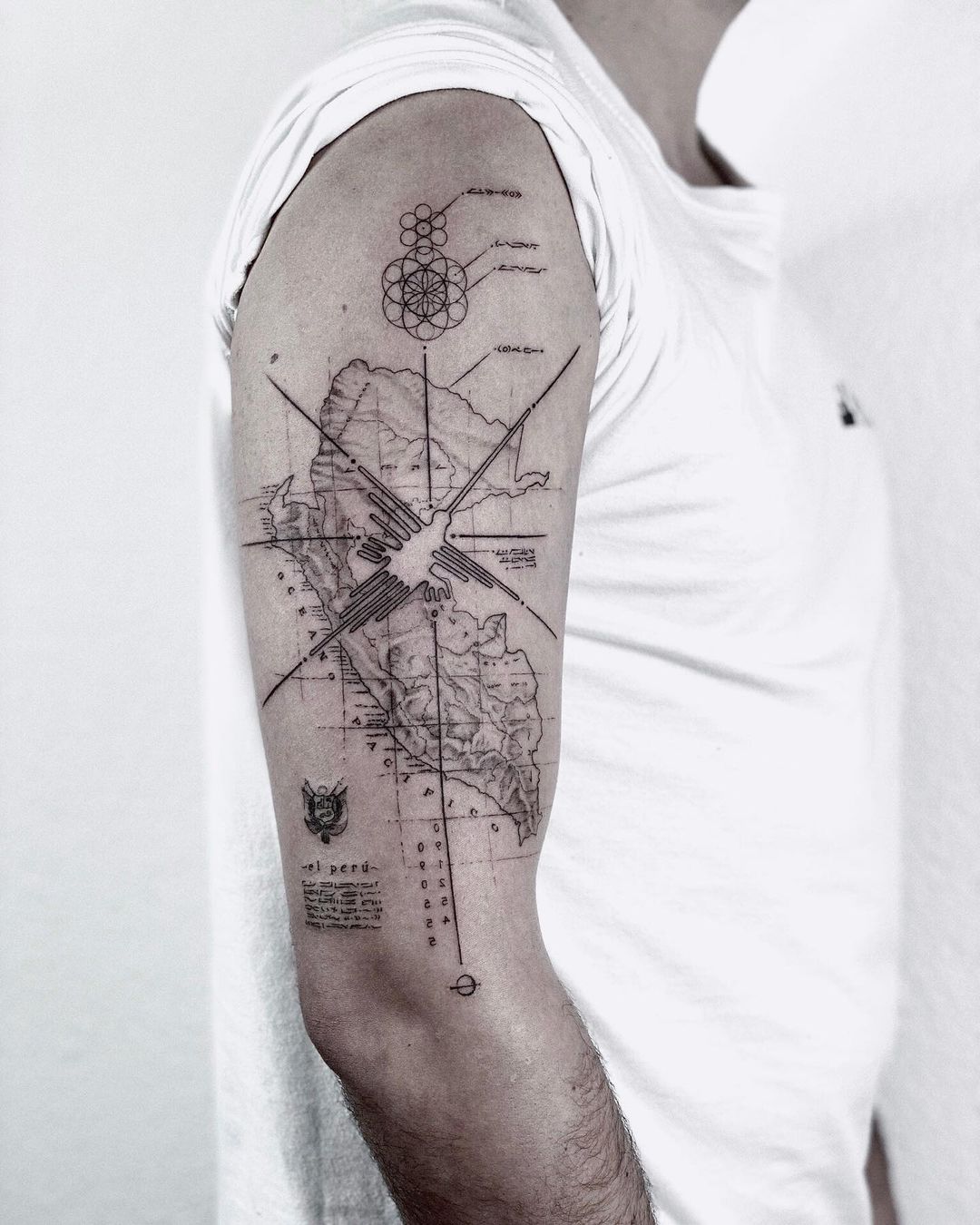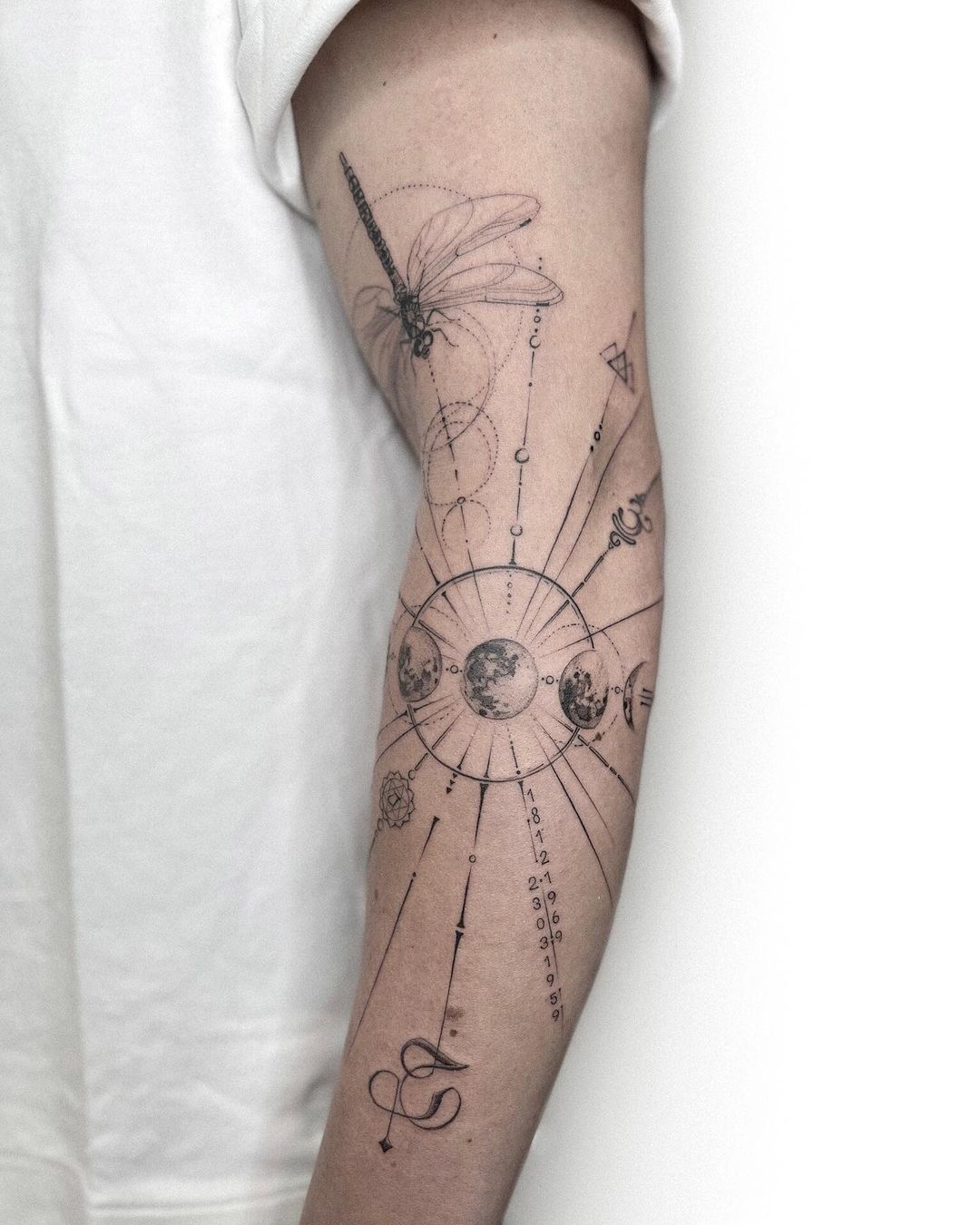 – Tattoo artist Robb Tattoo
Michelangelo's Hand Tattoo
If you're a fan of Michelangelo's artwork and want to pay homage to his iconic creation, consider getting a tattoo of Michelangelo's hand from the painting "Creation of Adam." This famous image depicts the moment when the hand of God reaches out to touch the hand of Adam, symbolizing the gift of life.
A tattoo of Michelangelo's hand can be a powerful and meaningful design that represents the connection between humanity and divinity. Whether you choose to recreate the entire hand or focus on the intricate details of the fingers, a Michelangelo's hand tattoo will be a stunning tribute to one of the greatest artists in history.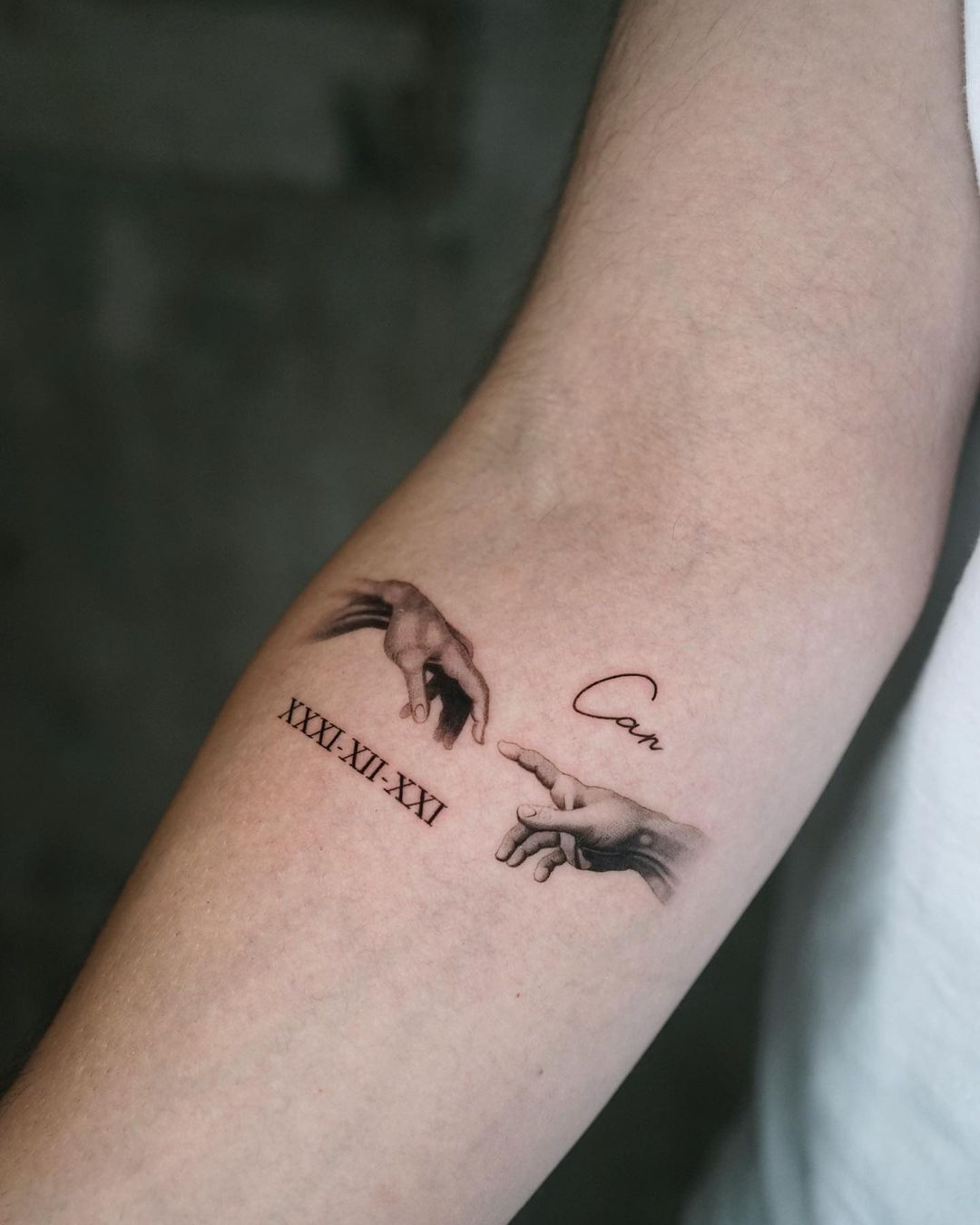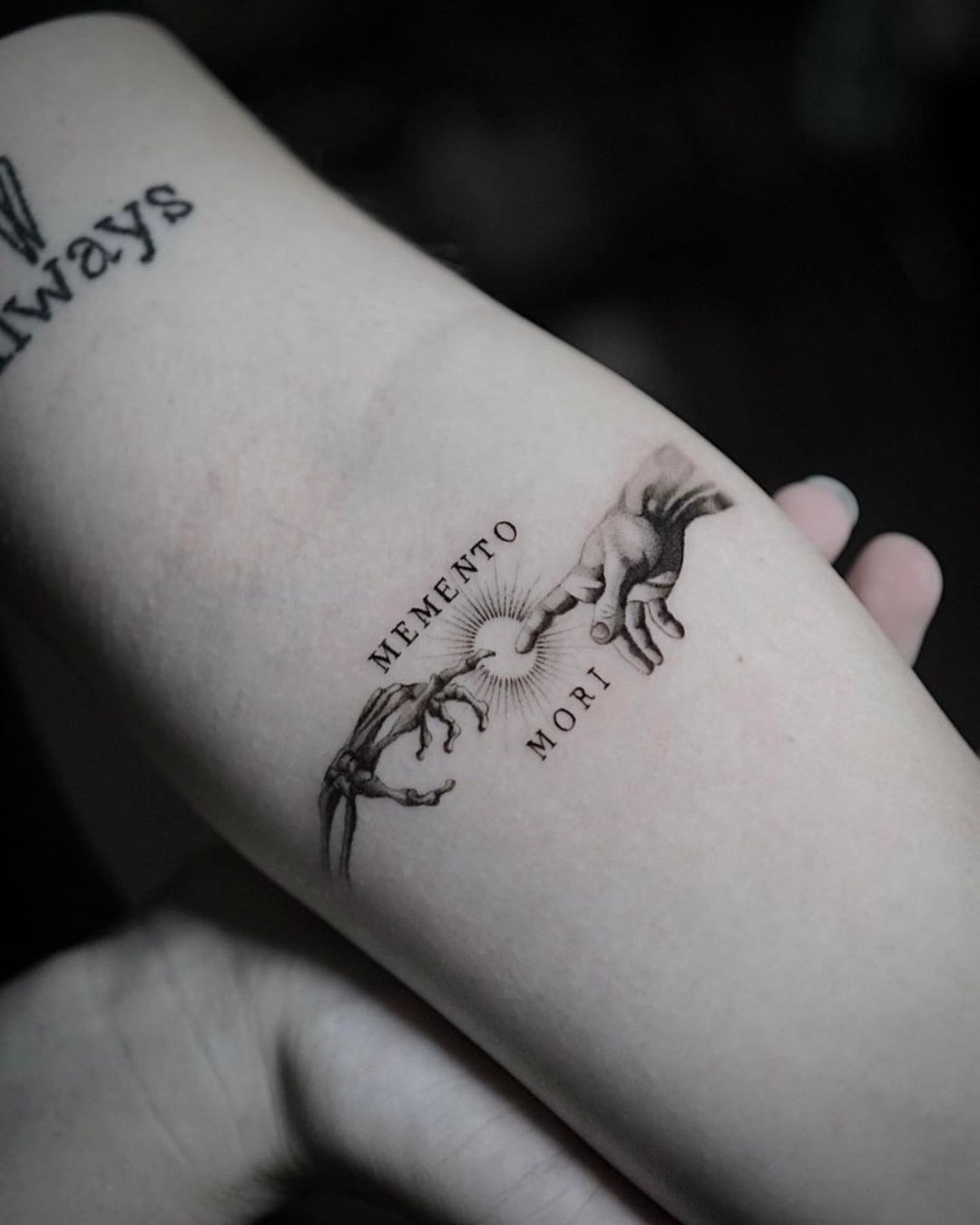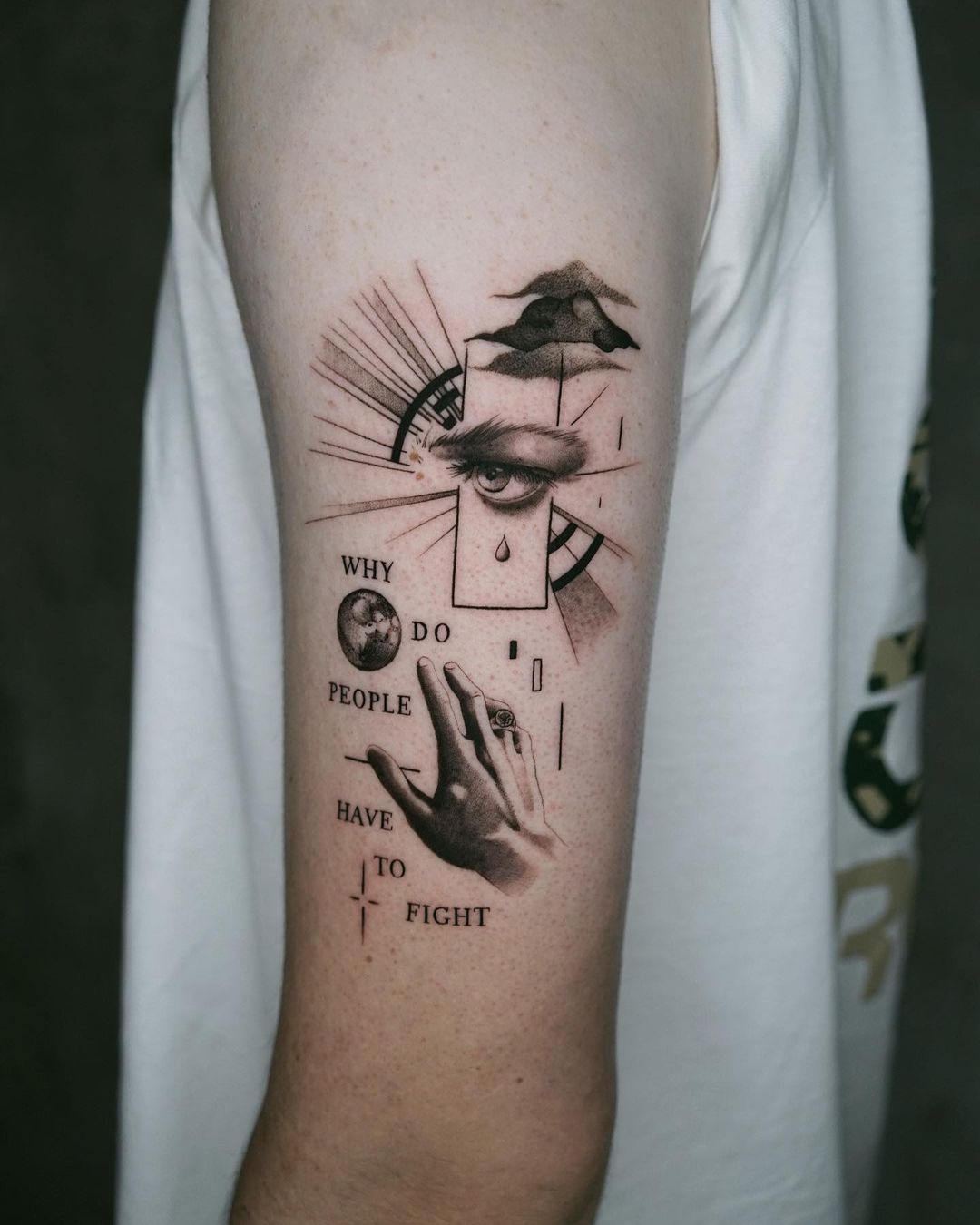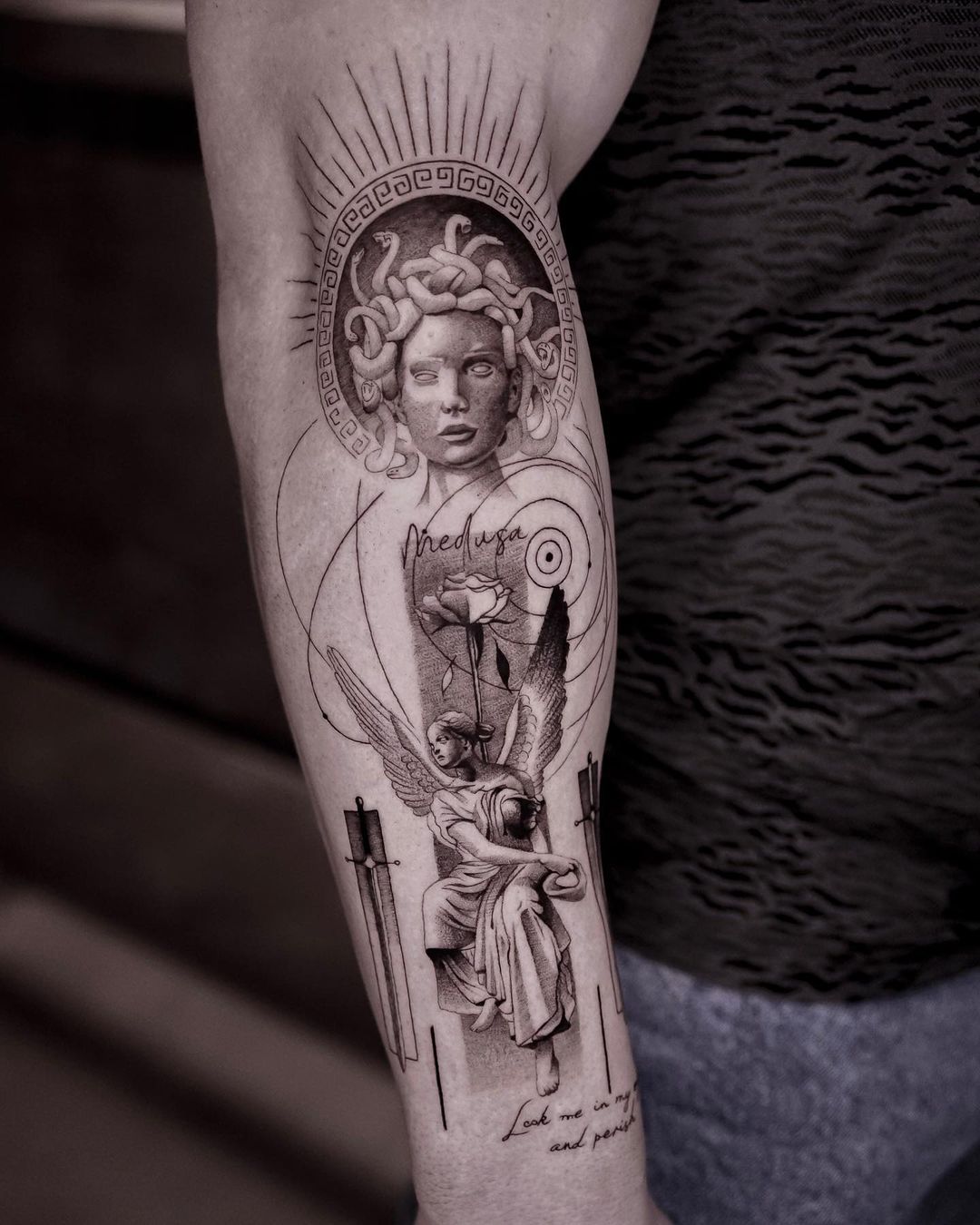 – Tattoo artist Architex Tattoo
Dragon Tattoo Idea
A dragon tattoo is a popular choice for those who want a bold and powerful design. Dragons are mythical creatures that symbolize strength, wisdom, and protection. A dragon tattoo can be designed in various styles, ranging from traditional and realistic to more abstract and artistic interpretations.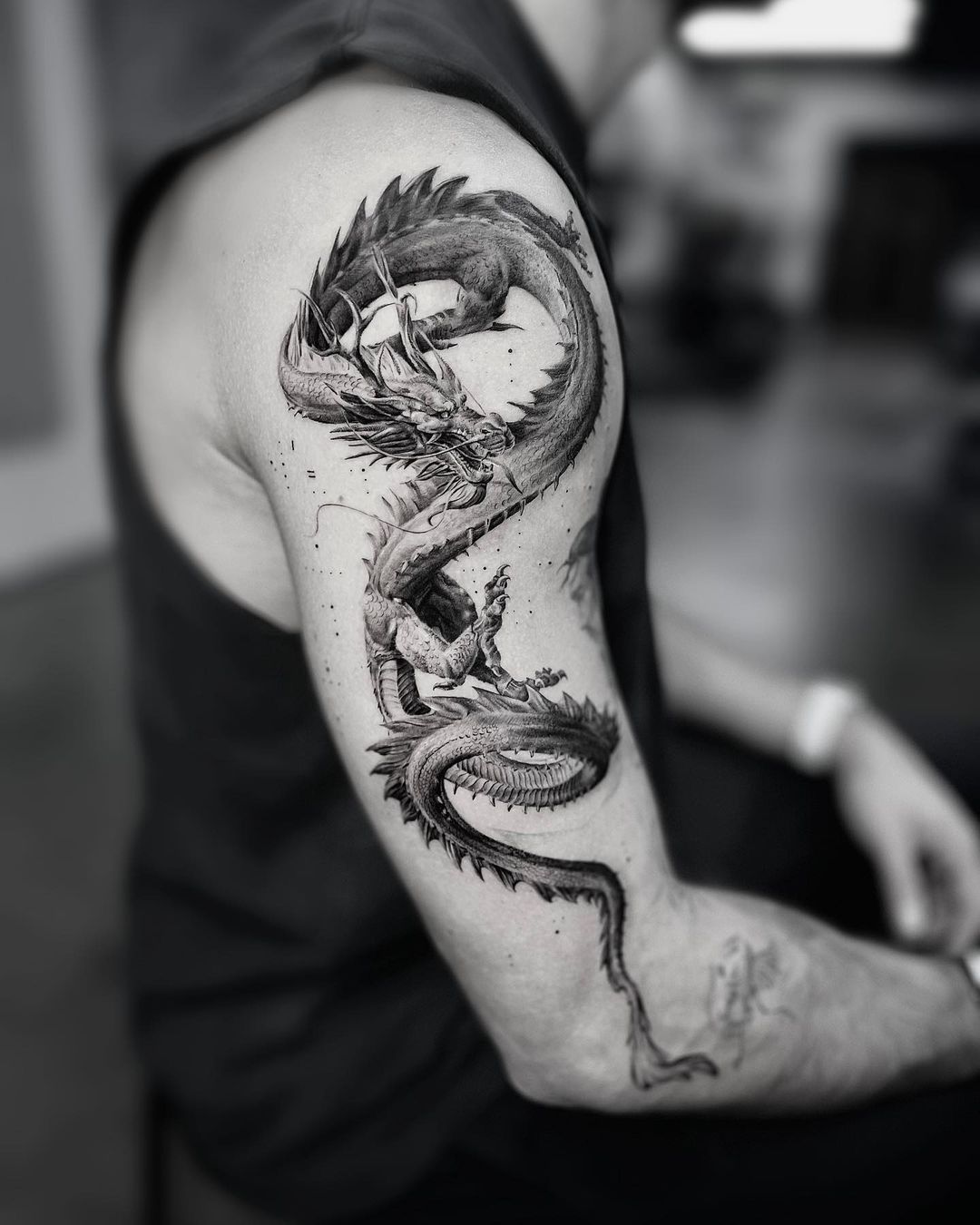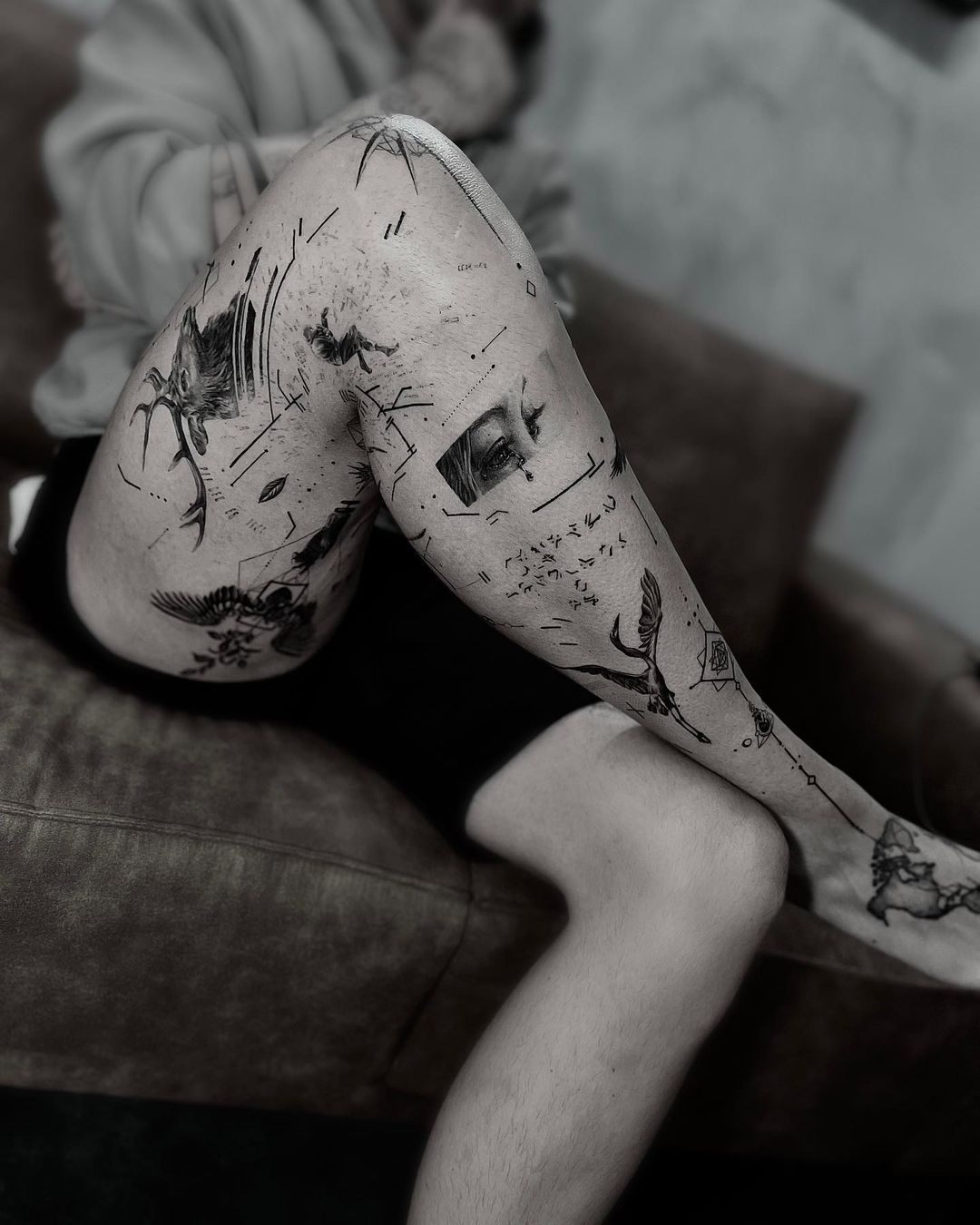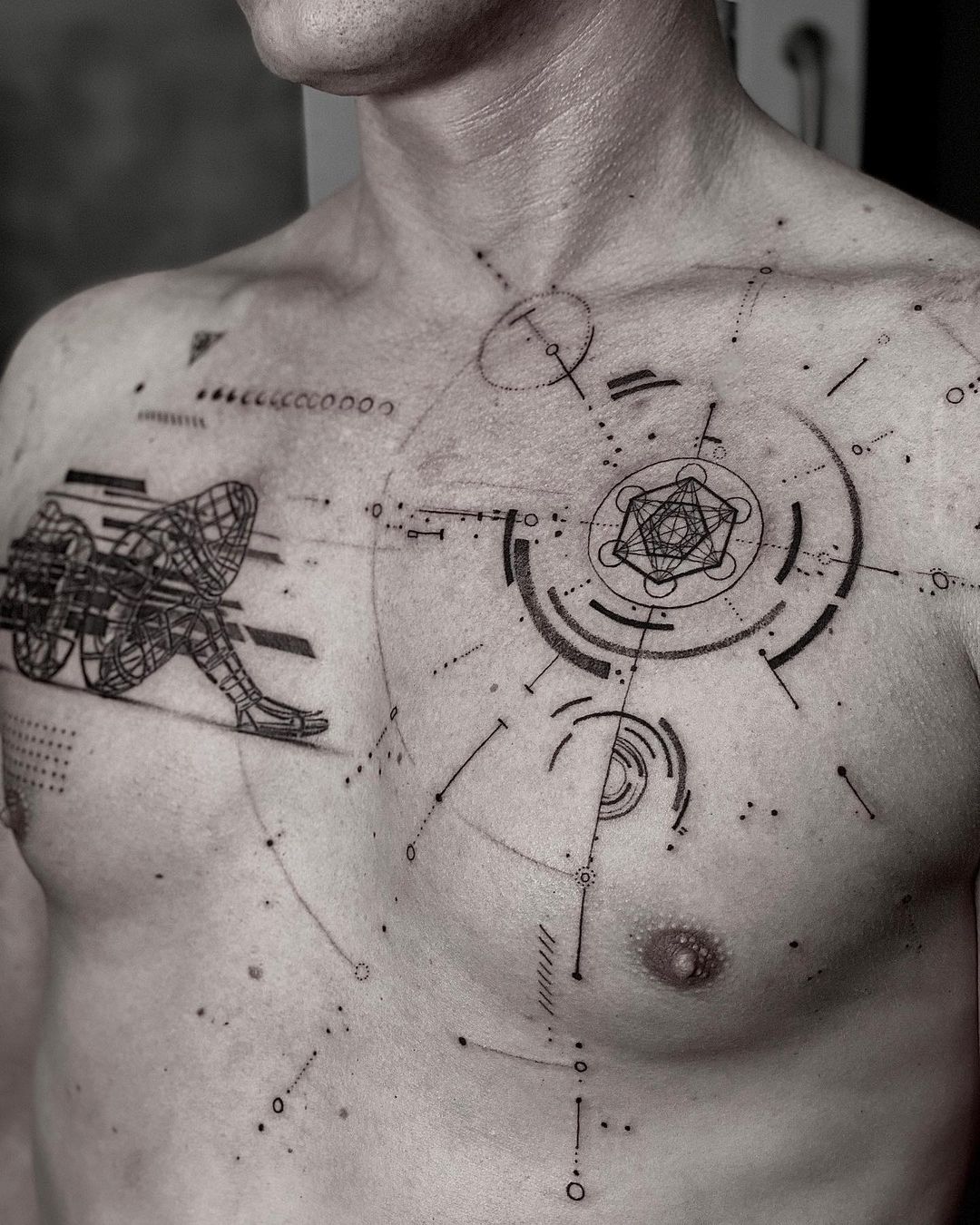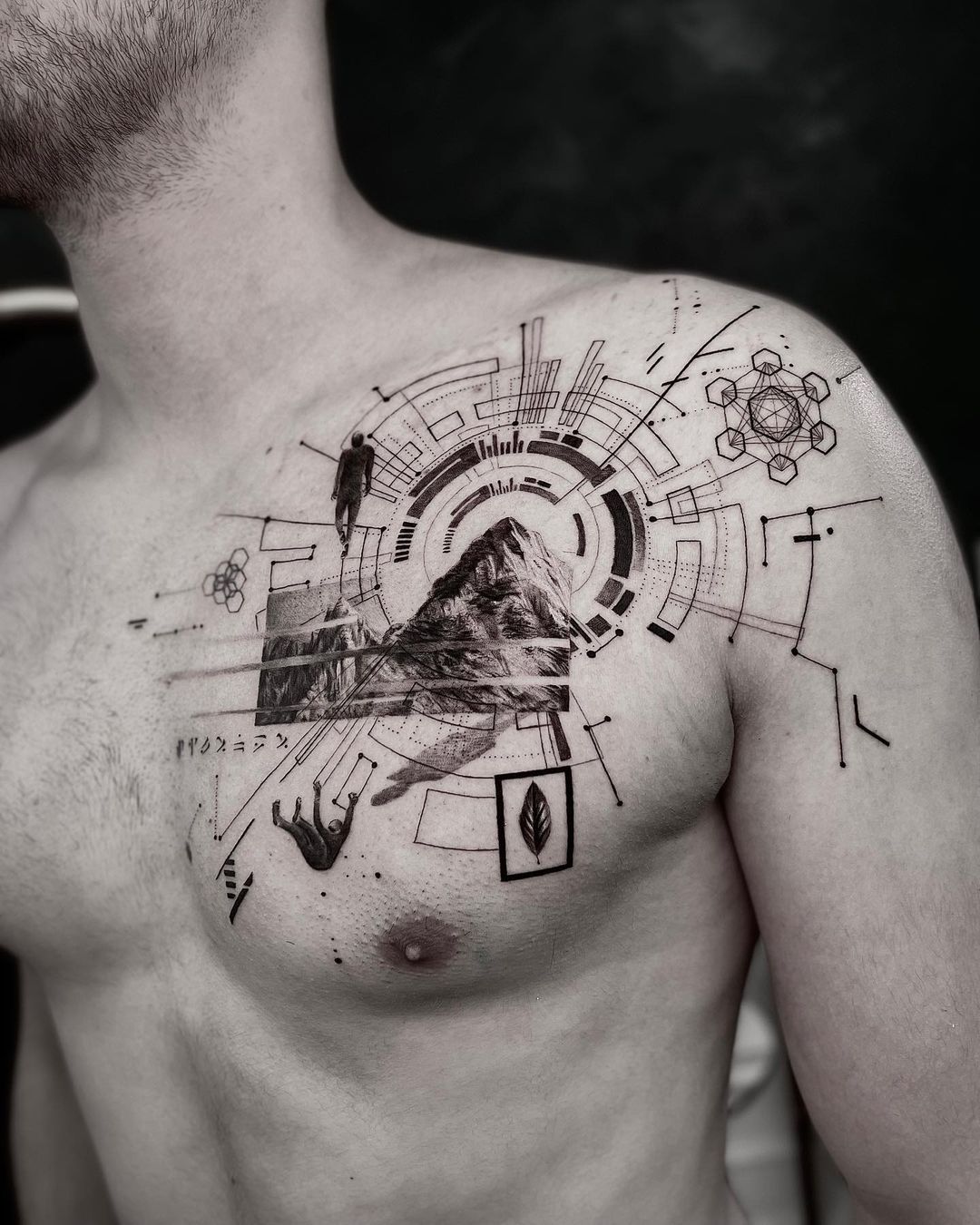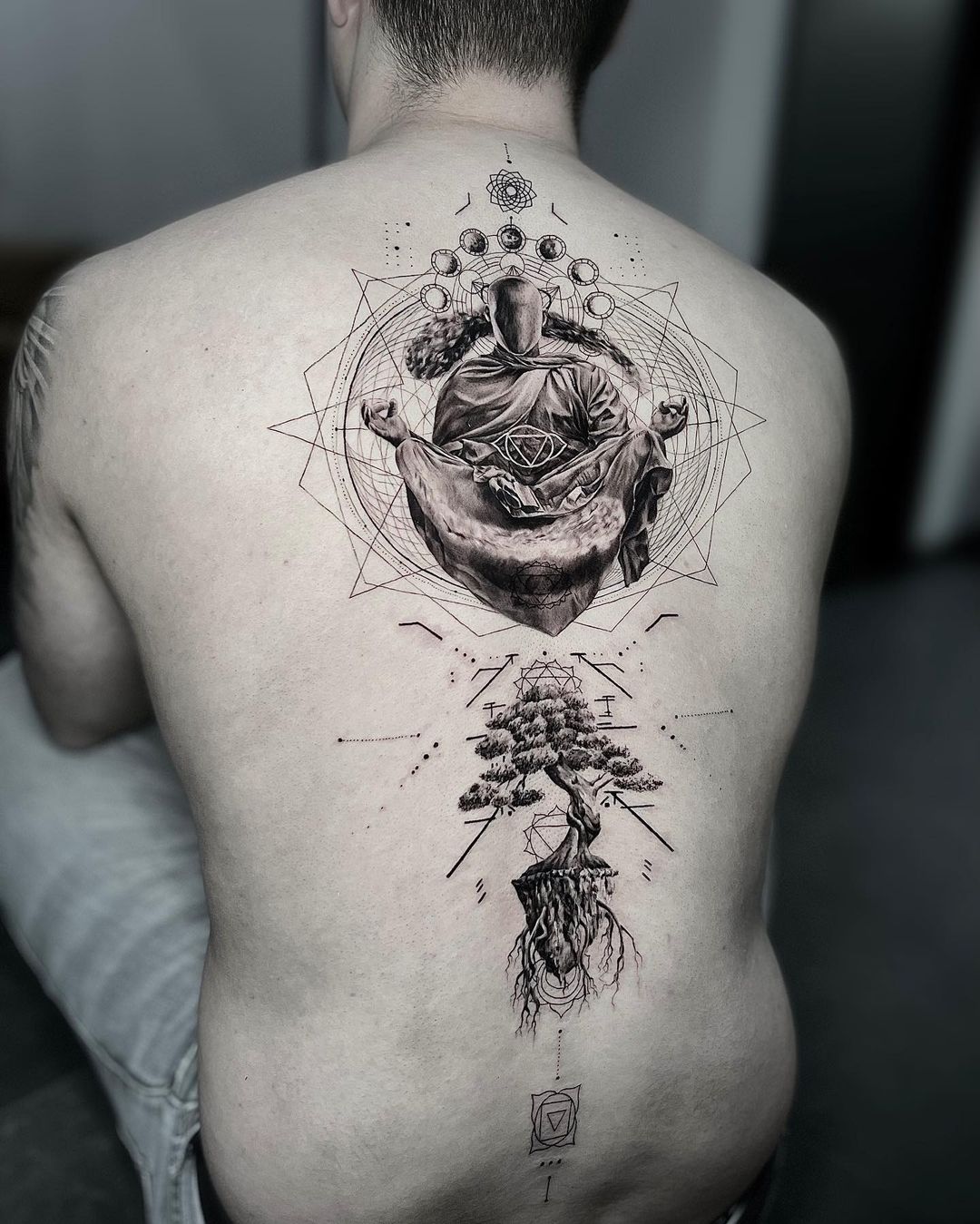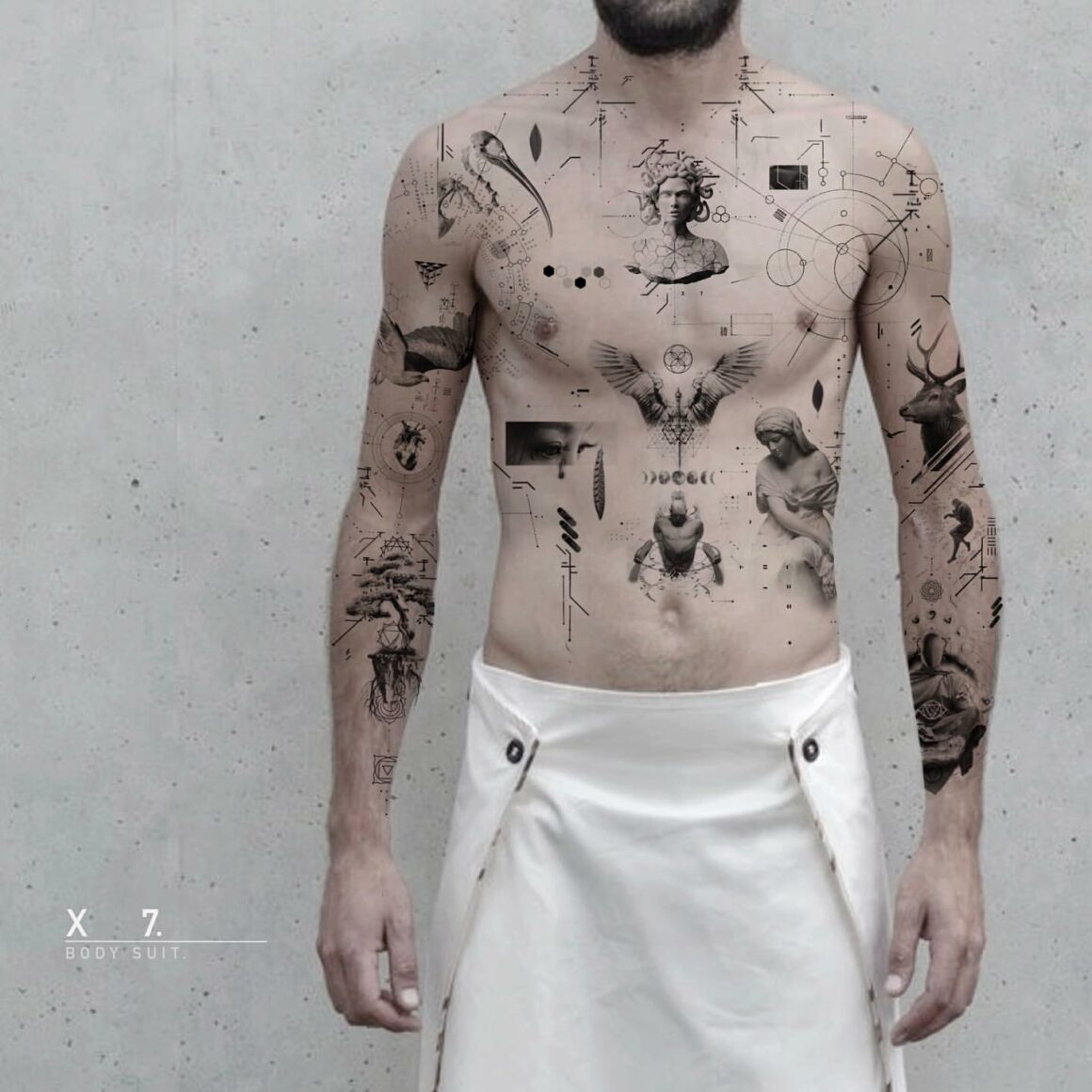 – Tattoo artist XSonseven
Tattoo with Repetitive Pattern
A tattoo with a repetitive pattern can create a mesmerizing and visually striking design. The repetition of a specific pattern or motif can add depth, symmetry, and a sense of rhythm to your tattoo.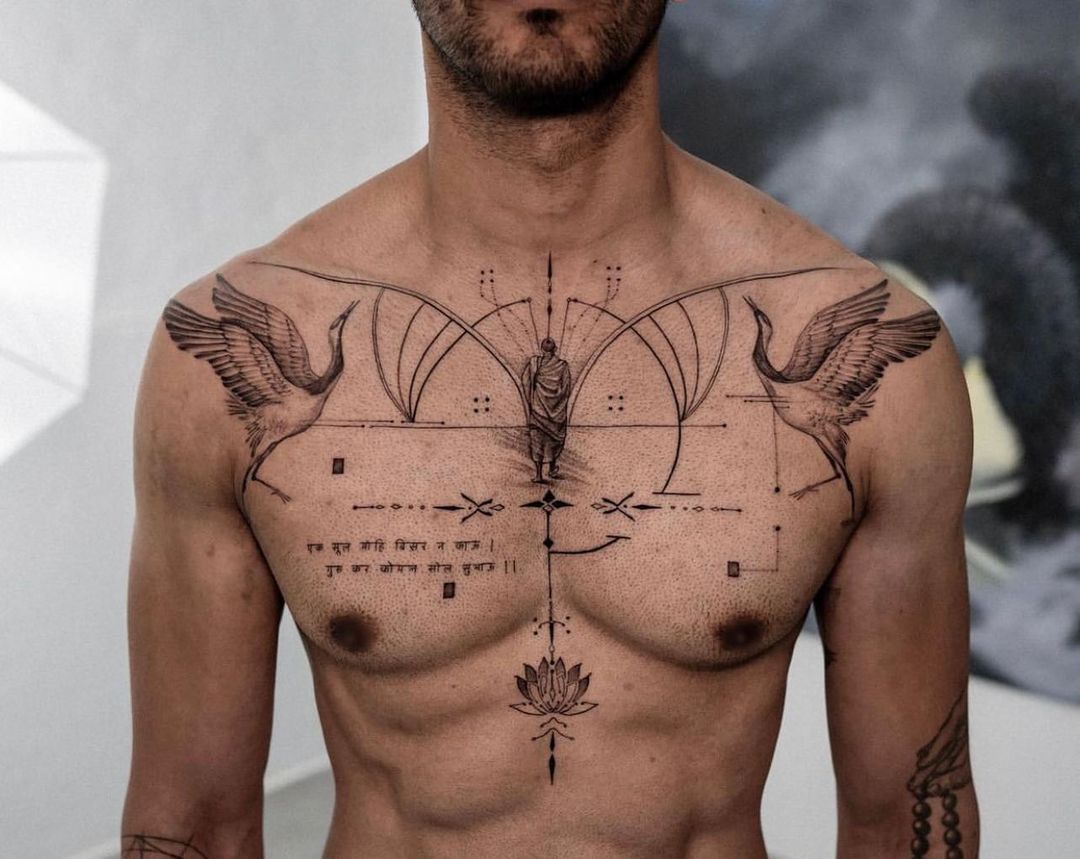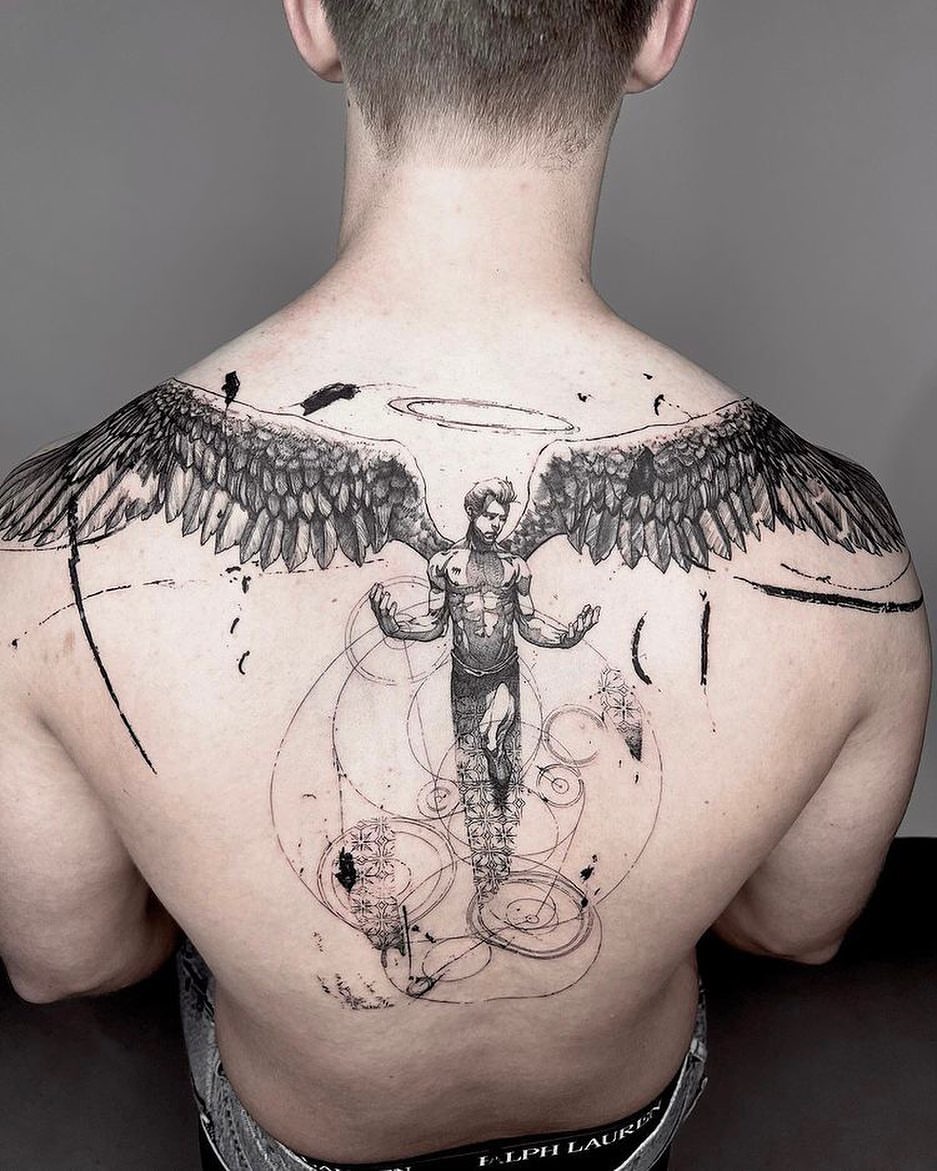 – Tattoo artist HØØD7
Ink Tattoo Ideas for Men
If you're looking for a unique and artistic tattoo idea, consider an ink tattoo. Ink tattoos are all about embracing the beauty and expressive nature of ink as a medium. These tattoos often feature intricate line work, shading, and detailed designs that showcase the skill and creativity of the tattoo artist.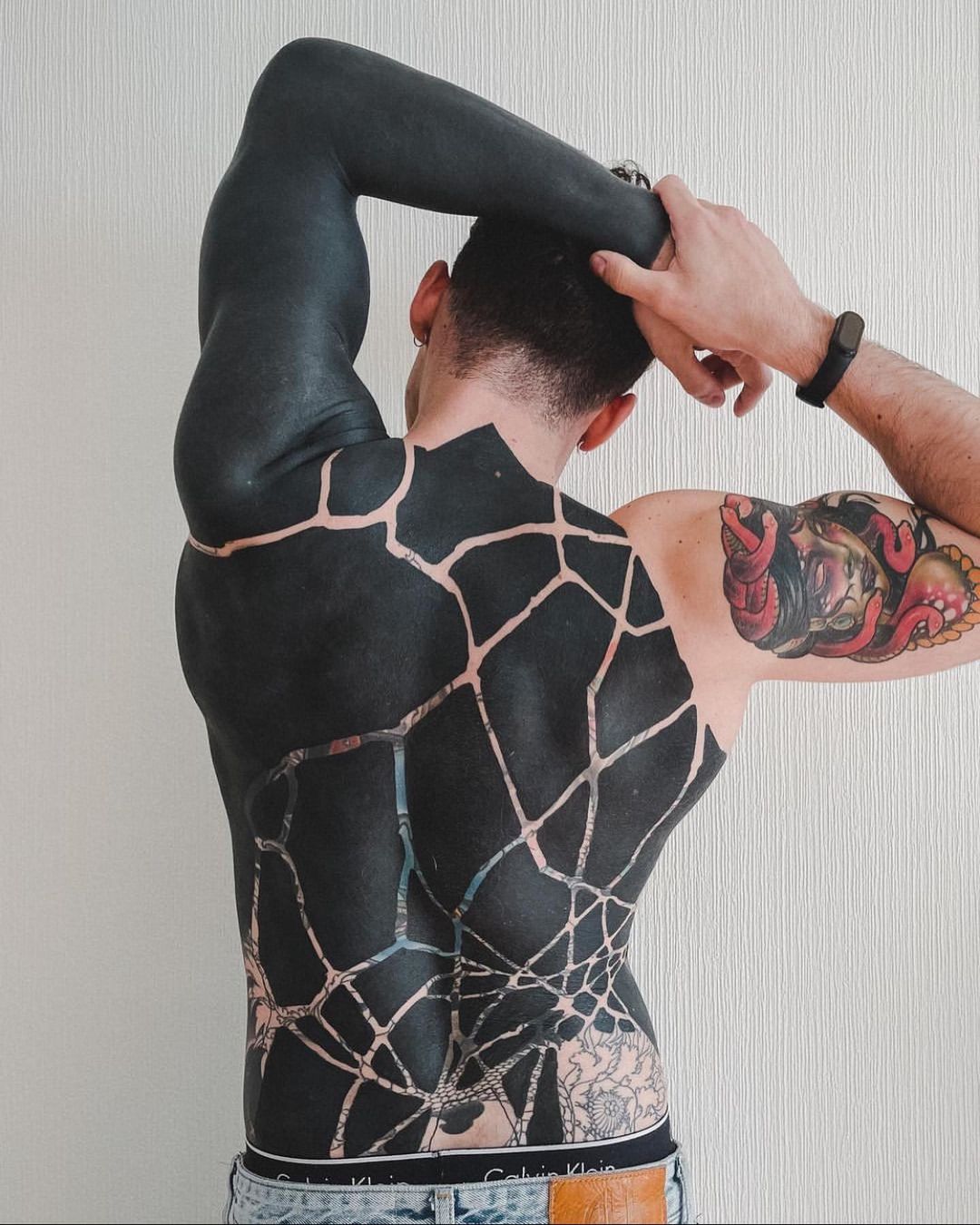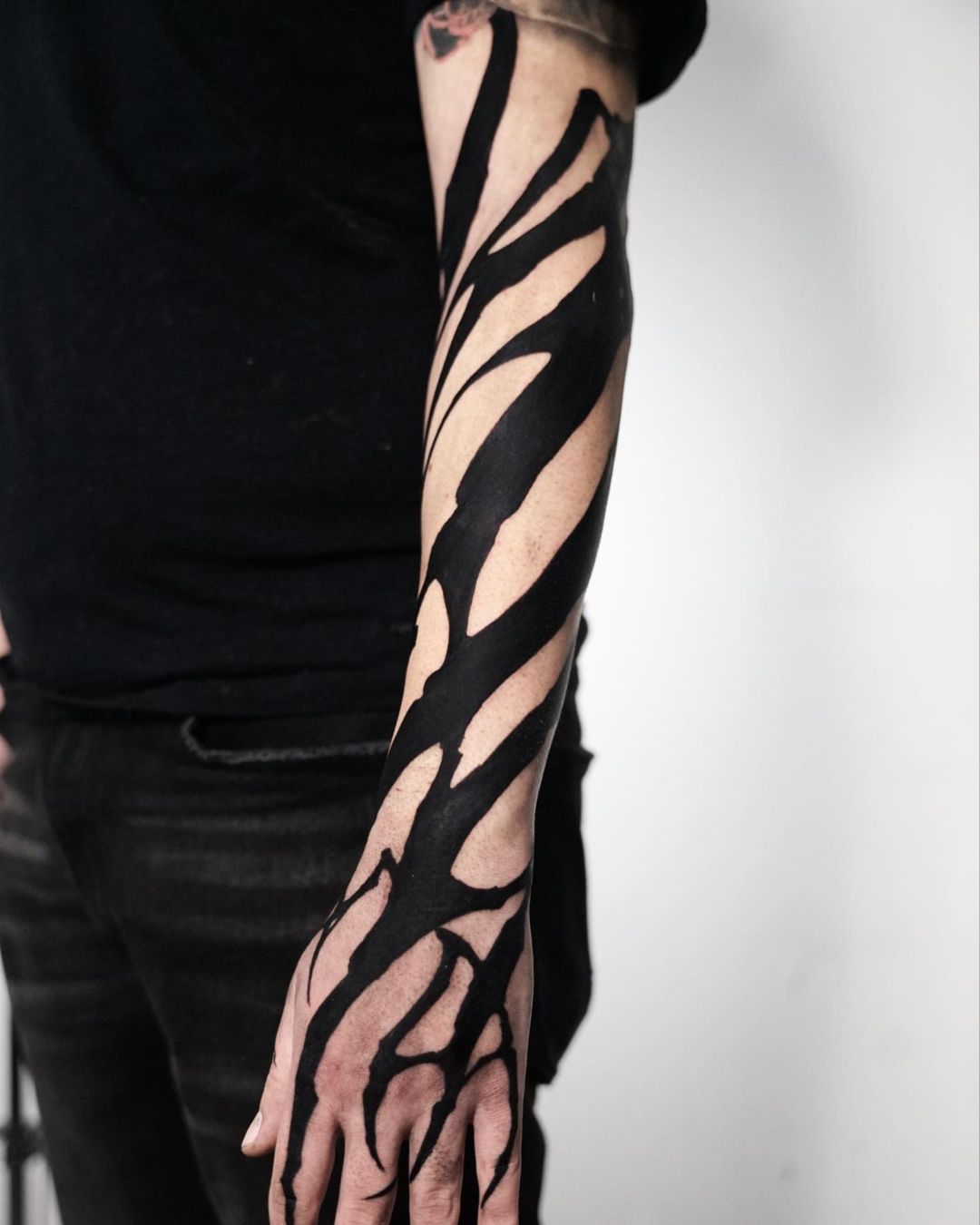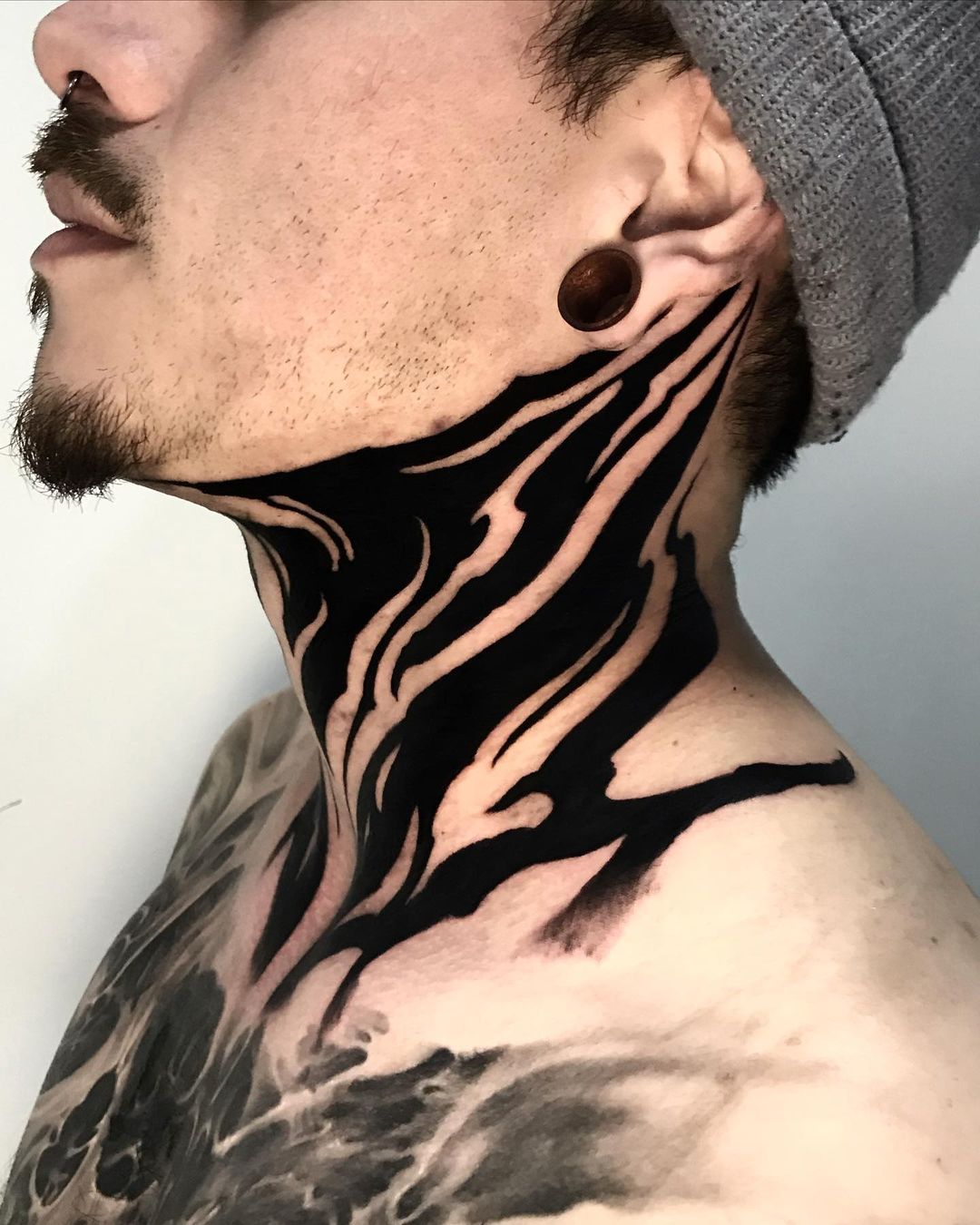 – Tattoo artist Bastardómetro
Skeleton Tattoo Ideas
A skeleton tattoo can be a bold and striking choice. It can symbolize mortality, life, and the idea that beneath our flesh and bones, we are all the same. Skeleton tattoos can range from simple and minimalistic designs to more elaborate and detailed artwork. Whether you prefer a small and discreet skeleton or a larger, more intricate design, a skeleton tattoo can make a unique and powerful statement.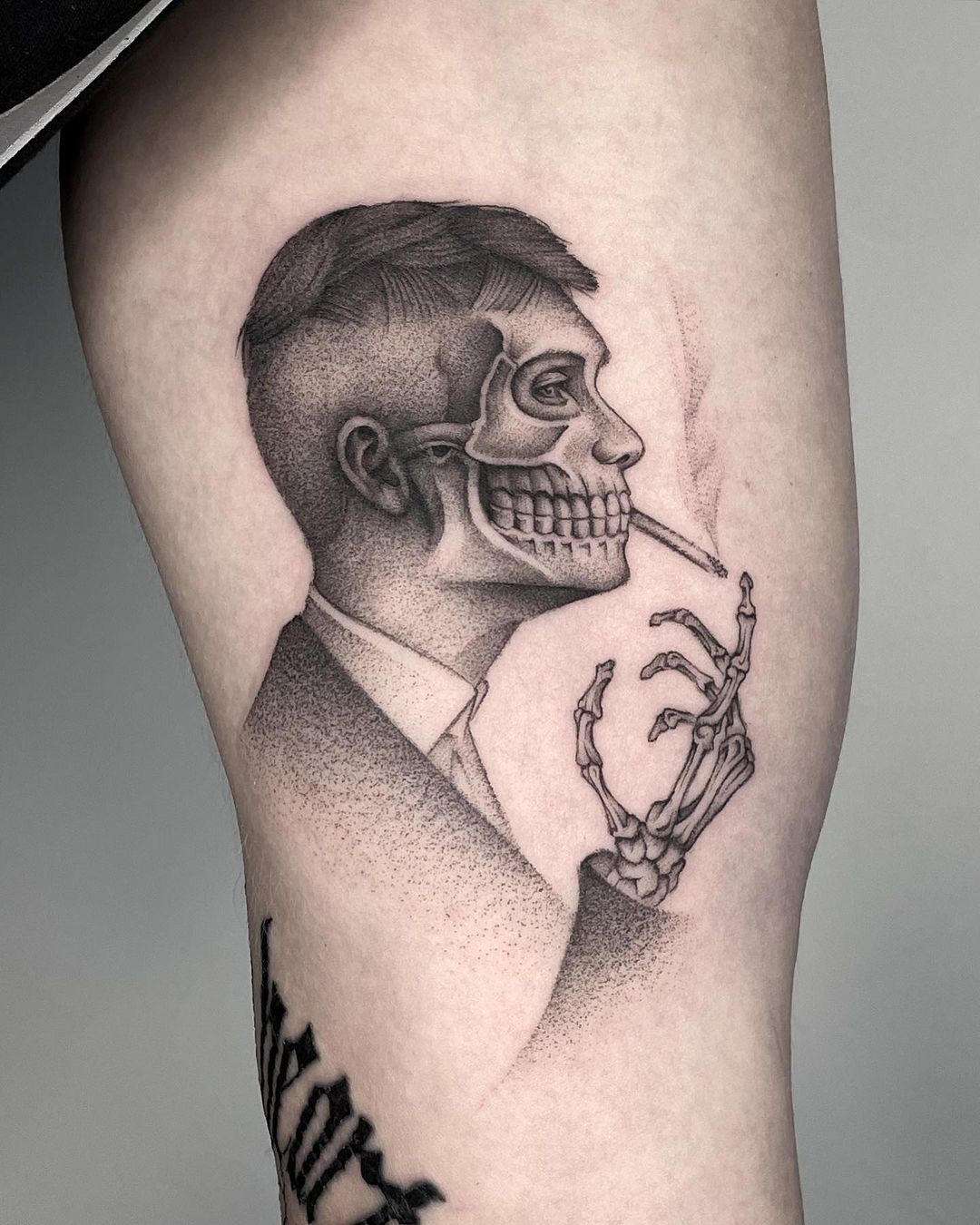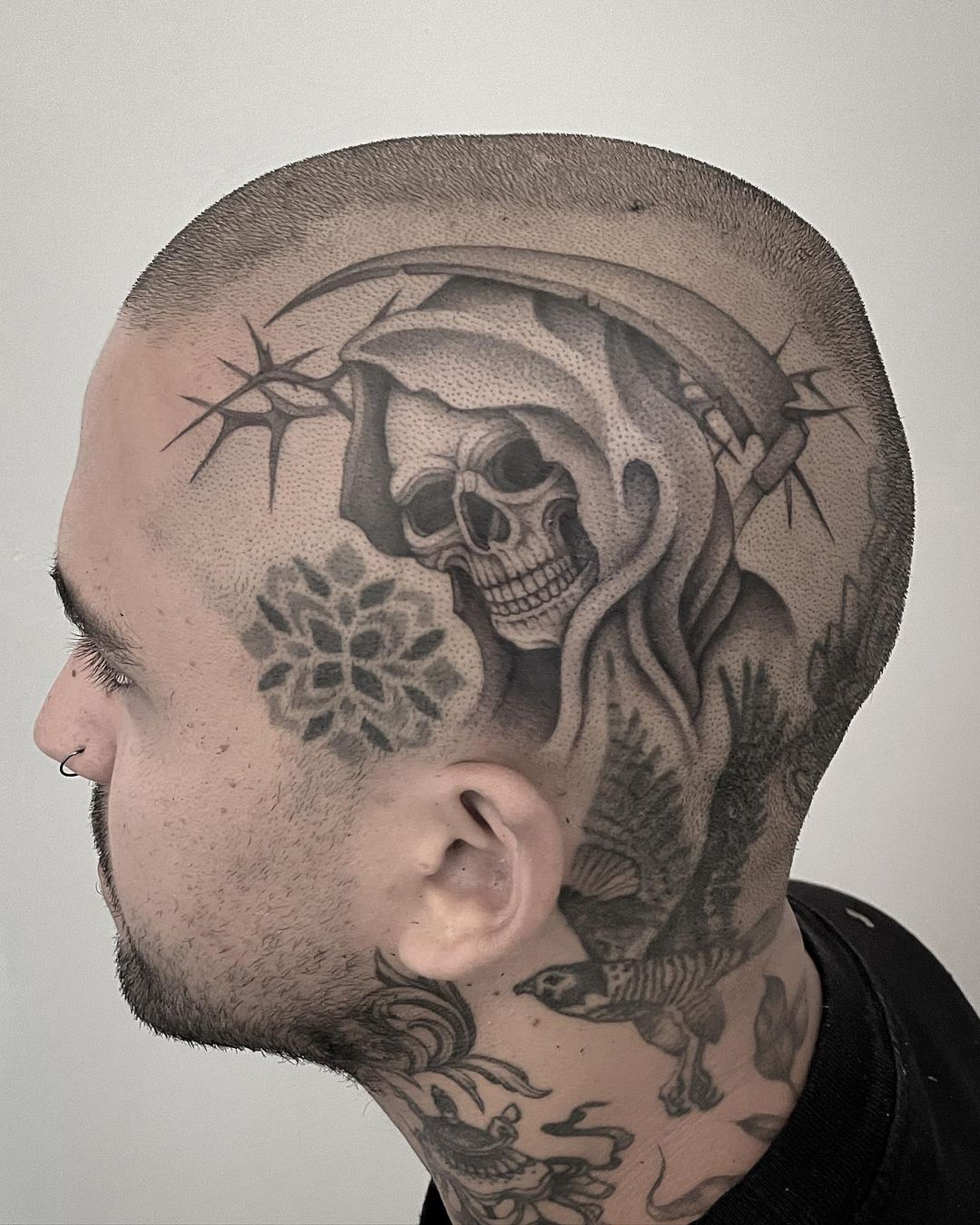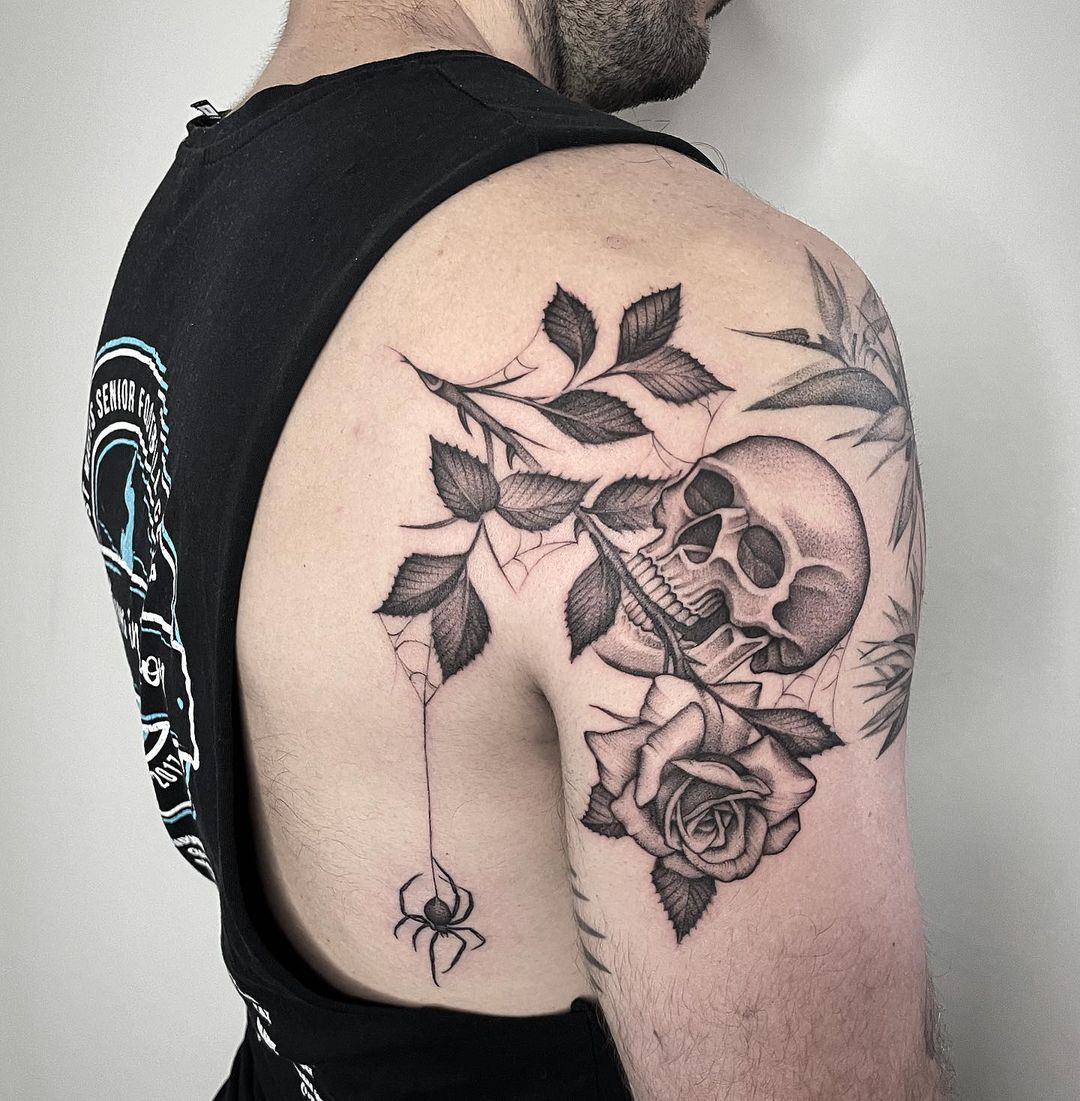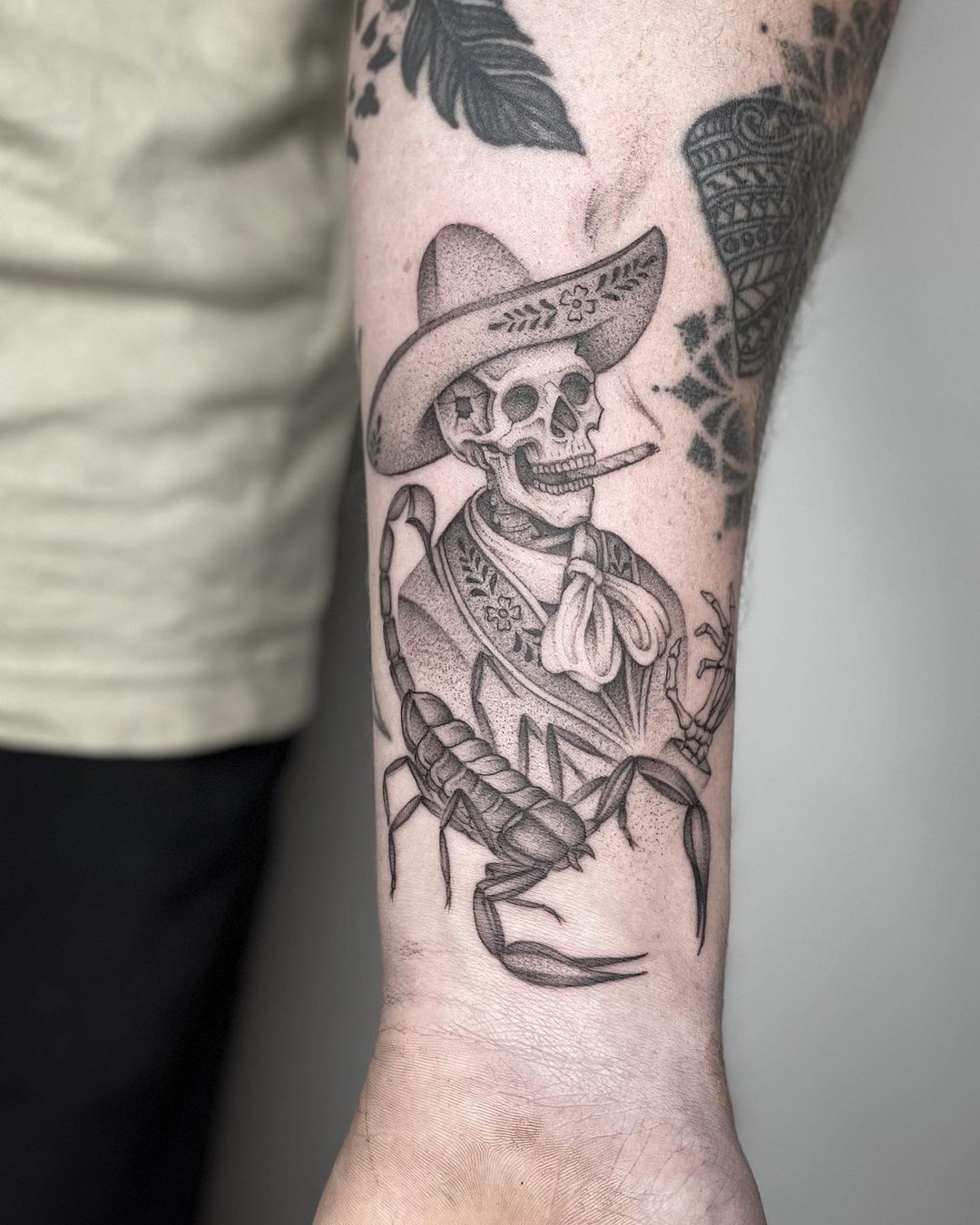 – Tattoo artist breadloaf
Finally Tattoo Ideas for Men
With over 40 Tattoo Ideas for Men , the possibilities are endless. Whether you prefer traditional designs, geometric shapes, nature-inspired art, or abstract masterpieces, there is a tattoo idea out there that will speak to your unique style and personality. Remember, a tattoo is a personal statement and a form of self-expression, so choose a design that resonates with you and tells your own story. Happy tattoo hunting!
If you need more Tattoo Ideas , then check this posts out: