Best scene creator and generator mockups. Hero Images are must-have graphic elements in any kind of design. So, we gathered 38 best free and paid mockup scene generators to make it easier for you to create your next hero images and give a professional look to your presentations and product showcases. You can create hero images for your websites, digital products, banners and display ads, brochures, social media posts, and anything else that you need.
These 38 mock-up scene creator packs are high-quality and fully editable. So, you can iterate and make lots of new scenes.
Multipurpose Mock-Up Creator
Create your own scene in seconds, with this Hero & Header Mock-Up Creator. Just drag and drop any item into Scene Creator, move, rotate and scale them as you want. Also, it is easy to place your designs using smart objects, double-click the Smart Layer, copy & paste your artwork, save and you're done!
Features
100+ different items
Editable design via smart objects
Organized Layers
All objects and shadows are separated
Simple File, Easy to Work With
Illustrated user guide included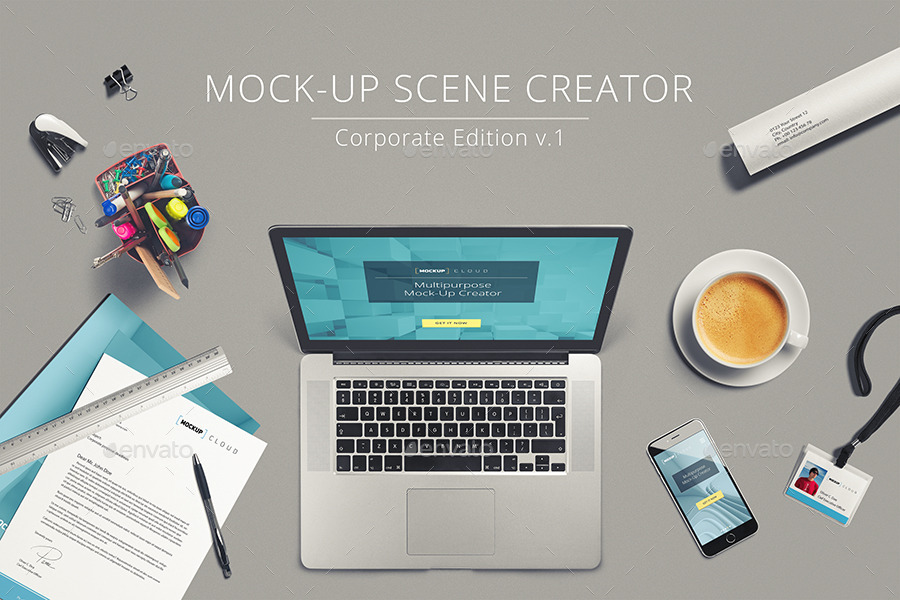 Organic Food Mockup & Hero Images Scene Generator
Organic food mockup is scene generator that help you to create beautiful hero images for print and website headers. Just drag & drop HQ original photos into premade psd files and generate graphic in just few minutes.
Hero images scene generator, isolated objects, color preset and more
Main features of organic food scene generator
Top view – we photographed all from top views. It's suitable for presentation of branding design of your work and of course hero images for websites. Can be used for websites for organic food shops, healthy food restaurants, organic food farms and more. It's also great for making print graphic like posters, flayers, editorials etc. and can be used for, banners, ads and a lot more. Idea was to make scene generator that allows easy and quick making professional print graphic that will make your clients wow-face. And you do it in 5 minutes.
220+ isolated images – fruits, vegetables, baugetts, bags, juices, cutting boards, dishes and more – all items we choose to help to combine any graphic in relation with organic food. For complete aesthetic joy we add paper and packaging branding mockups and several screens mockups.
21 premade scenes – print ready high resolution 4500×2500px, 300dpi – to make all this more easier for you we prepared 21 premade scenes. In this premade scenes just add your graphic, your/client logo over double-click smart object, export it for web or print and you are done. No more than that.
10 prepared and changeable textures and backgrounds – 9 textures, color changeable solid background (choose any color you wish) – change and choose textures that fit best to your hero image. We choose and prepare them to be in trend with new web design tendencies. You just choose again.
9 Photographic color presets – vibrant colors, cooling, warming, bleached, dimmed, 70teez, black and white 1+2, vivid – make mood as you like. By turning on/off layers with color presets make emotions that you need achieve with your design. Also, you can combine them and change opacity to make some new color preset that we didn't make and that will present your work in best view.
Bunch of branding mockups with smart objects – paper bags, dishes, book, papers – if you are designer and you want to present your work this is for you. Over double-click smart object you can put your design in few minutes. Just drag & drop your design in smart object, save it and your beautiful design will look even more beautiful in our scene generator.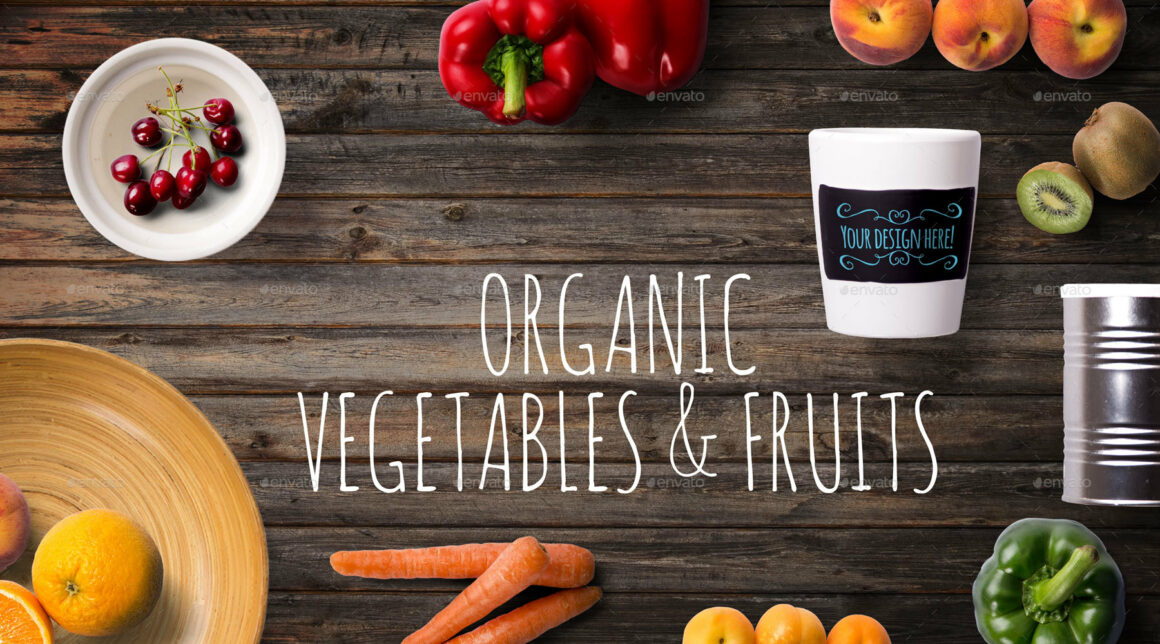 Macbook – Desktop Mockup Scene Creator
It has never been easier to create your own desktop environment scene. It just takes seconds! You could use Macbook, Cinema Display, PC Monitor and more to get the environment you need.
You could use it for header, presentations, website mockups, gallery presentations and more. The resolution is 6000×3700px so you have a lot of pixels to play with!
Created for web designers, to preview their designs, websites in a professional and photorealistic way.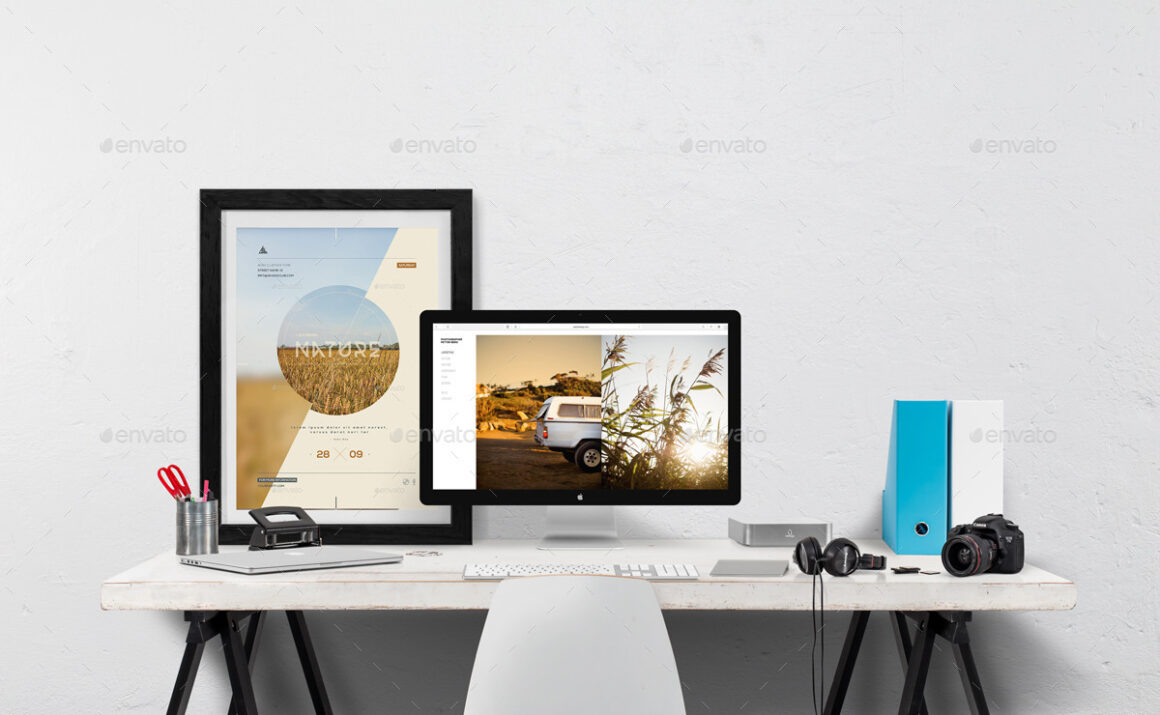 Countryside Mock-Up Creator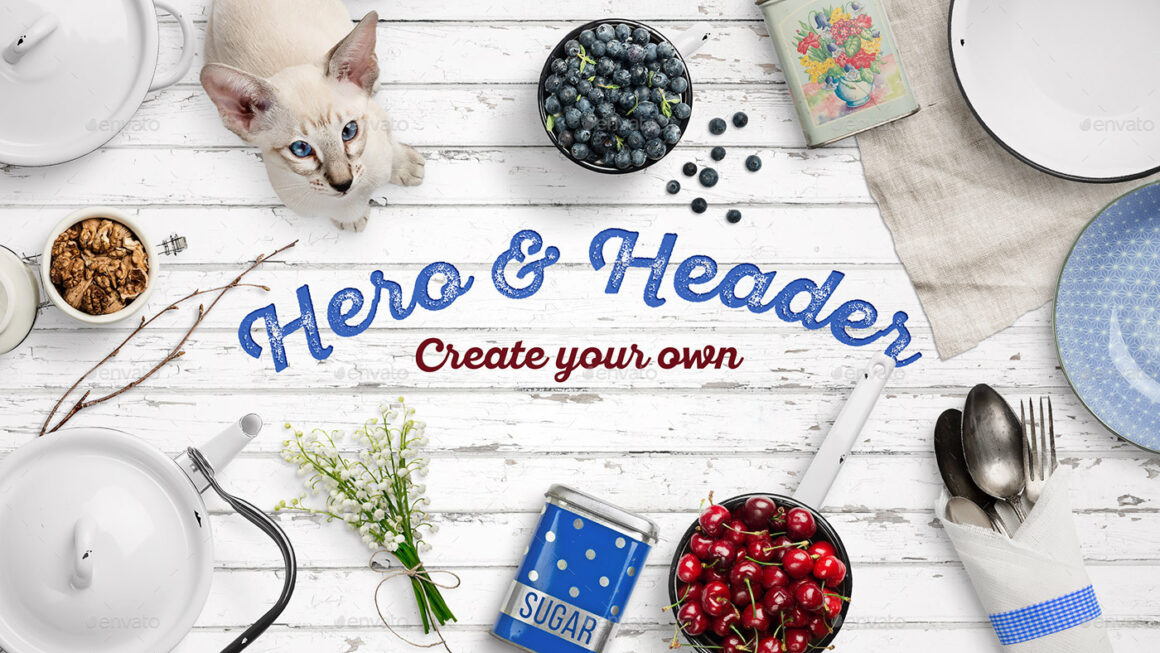 Gold & White – Christmas, New Year Pack
Christmas is coming, Santa hurry and dropping some gifts 🙂 Don't be shy to grab this awesome pearl-golden Christmas ball mock-up and Responsive Christmas Landing page for Free!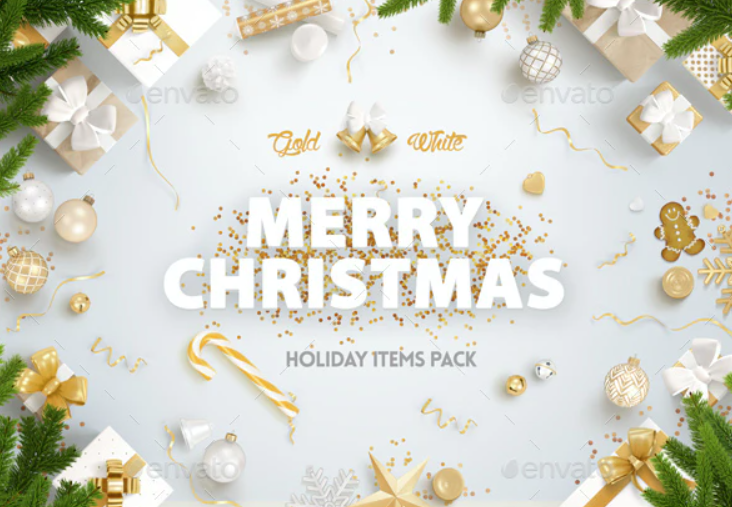 Desktop Mock-Up Creator
This mockup scene creator is made for your next presentations which will never be the same again!
Made for web designers, graphic designers, photographers, video editors, animators, any creative person who wants to show own work in cool way.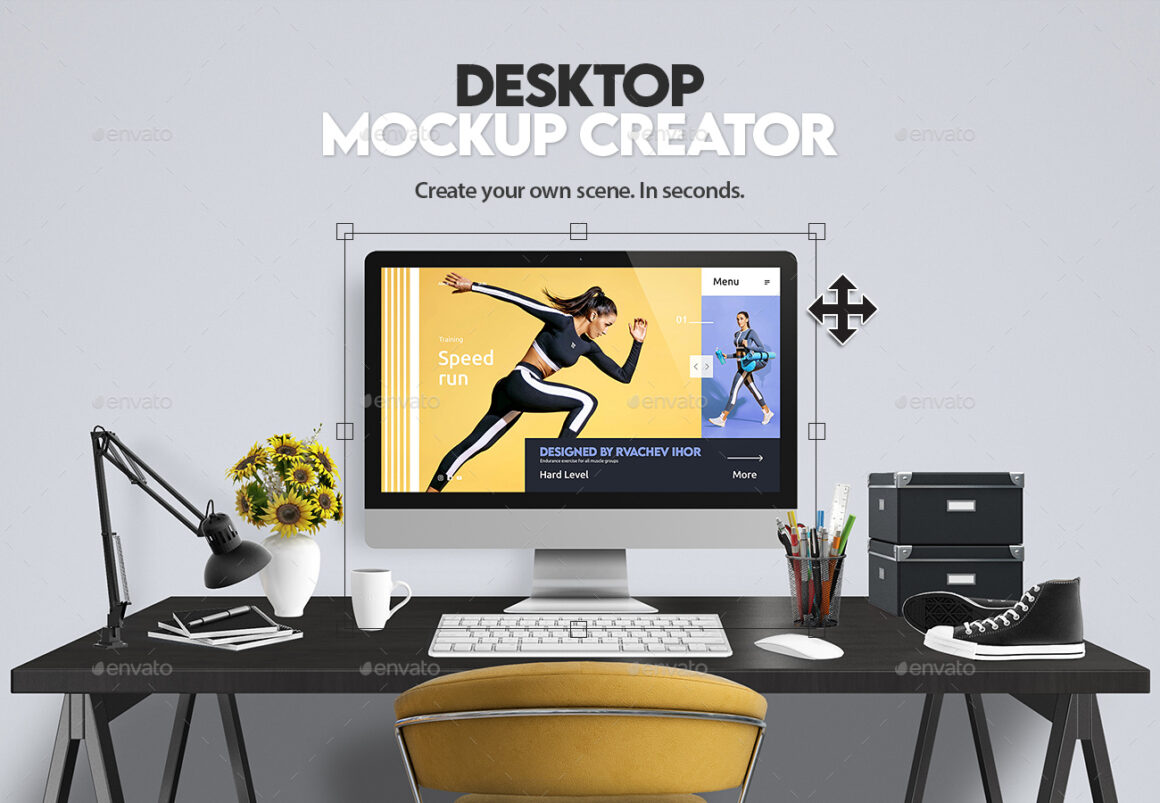 Back To School Mockups and Hero Image Scene Generator
Back to school mockup is scene generator that help you to create beautiful hero images for print and website headers. Just drag & drop HQ original photos into premade PSD files and generate graphic in just few minutes.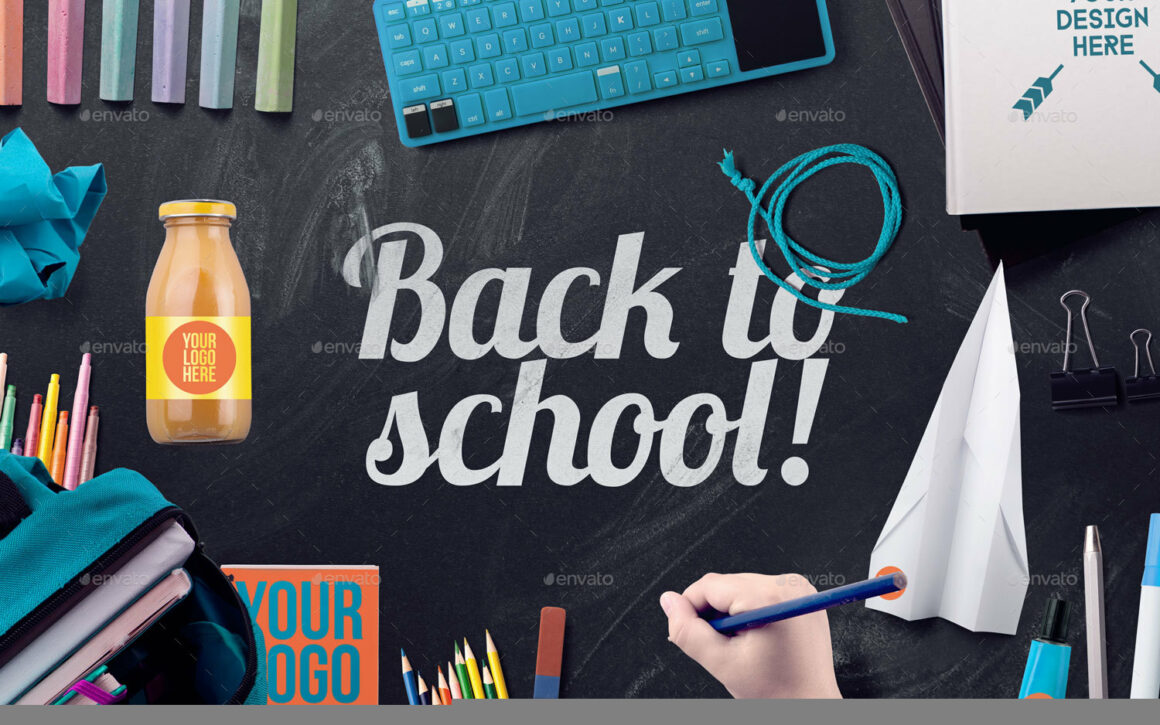 T-shirt Mockups and Packages – Hero Images Scene Generator
Beer & Bar Mockup & Hero Images Scene Generator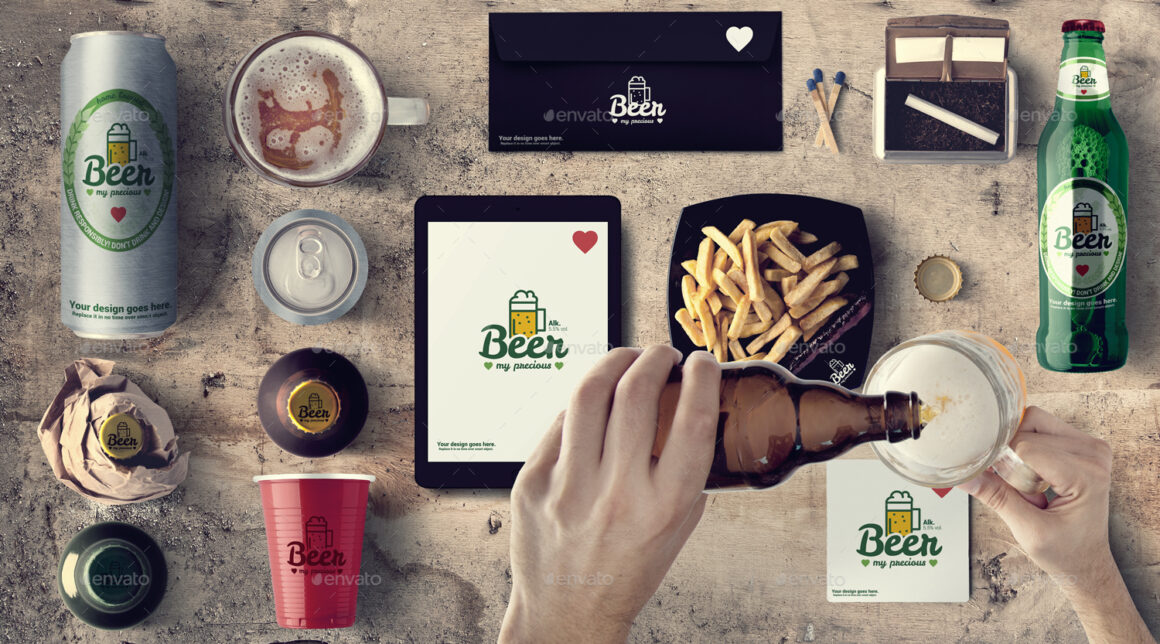 Hero Image Scene Creator / Mock-Up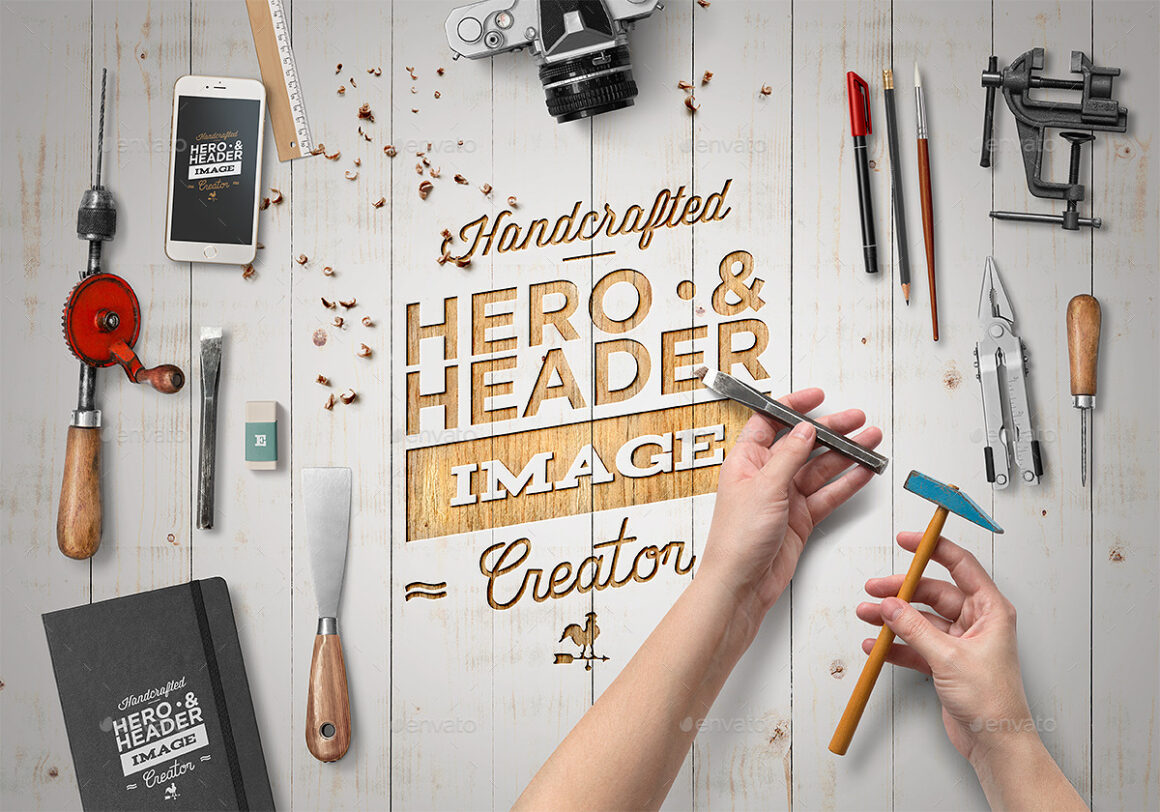 ArtBox – Artistic Mockup Kit and Scene Generator
200 unique items
10 ready made scenes
10 ready titles and logo badge all objects and shadows are separatable
dynamic shadows
10 background textures
editable via smart object
catalogue included
simple file , easy to work with
300 dpi resolution organized and named layers
quality for up to 5K displays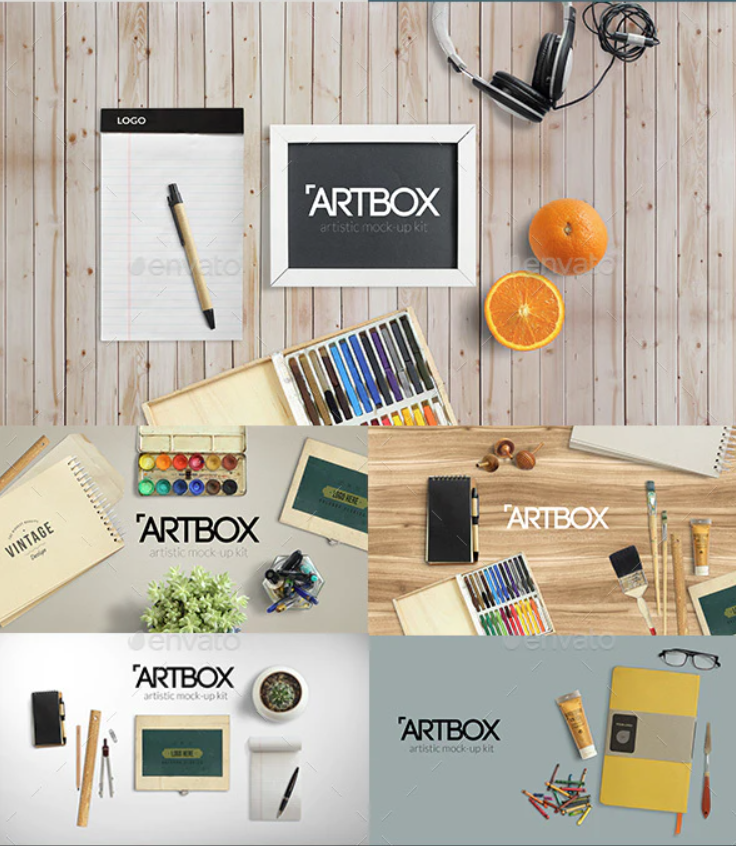 Great Outdoors Hero Image Scene Generator
Great Outdoors allows you to create unique scenes by just drag and drop, move, rotate and scale objects to a scene via photoshop in few seconds. Perfect to create hero images or branding mockups. This pack include more than 100 isolated objects, 23 mockups using smart objects, 7 logo badges and 12 custom scenes to save time.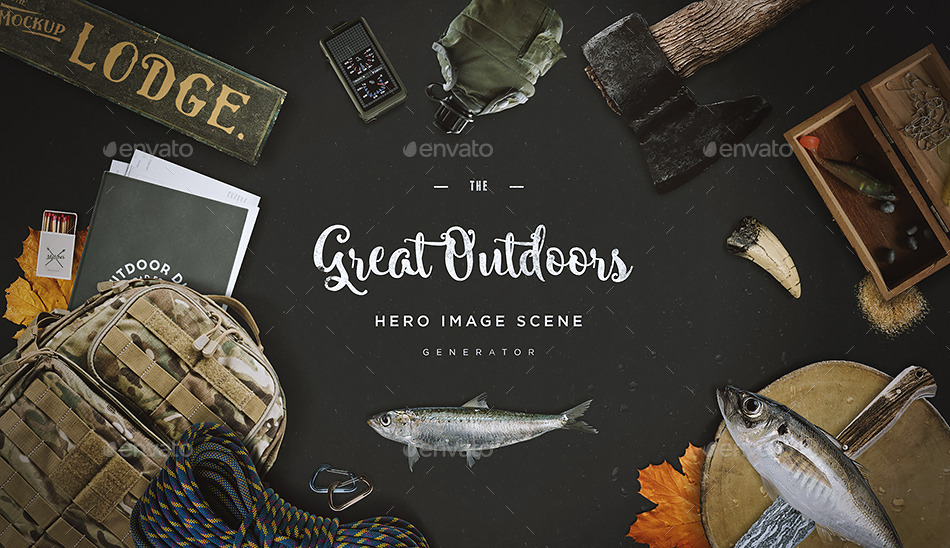 Working Station Hero Image and Scene Generator
Create scenes, banners & hero images for your web page, facebook timeline or twitter backgrounds, blog header, etc. using the collection of The Working Station theme.
The pack is editable, fully layered & grouped and also comes with 4 different pre-made scenes. You can simply use the existing design or simply re-arrange your desired hero image.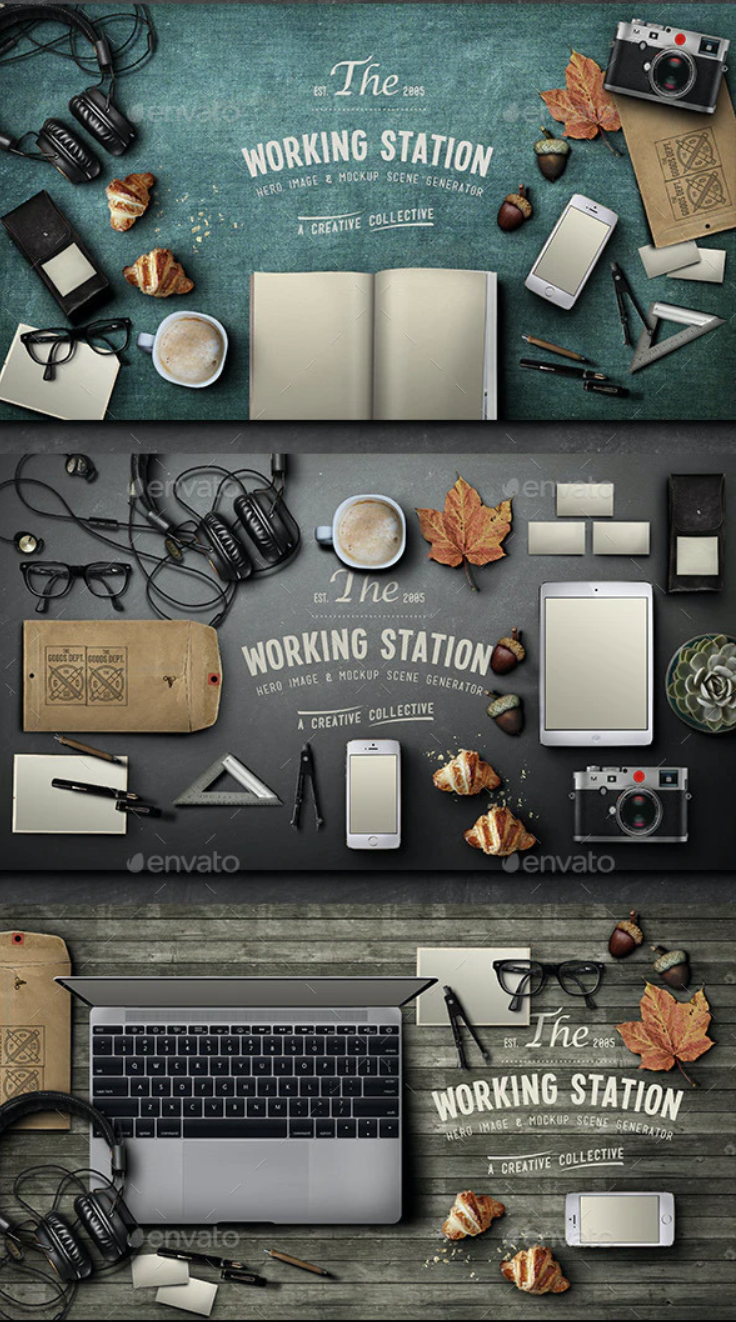 Multi Hero Header Mockup Creator
This Multi Hero Header Mockup Creator allows you to quickly display your designs and layouts into a header showcase.
Smart layers allow rapid replacement of screenshots. Once you update the smart layer, all devices running that screenshot are instantly updated!
This pack contains 120+ items.
In the single PSD file comes all original items, along with 10 made examples.
Cropping, changing perspectives and layer masking are not needed. Simply pop in your new screenshot and everything is automatic.
USE FOR
Header Images
Presentations
Device Mockup Presentation
Website Preview
Image Slider
Product Mockups
Etsy presentations
Etc
120+ MOCKUP ITEMS
8 Fruits: Water Melon, Pineapple, GrapeFruit, Banana, Apple, Grape, Carrots and Strawberry
3 Cameras: Canon Camera, Nikon Camera and Contaflex Camera
5 Glasses: Sunglasses Brown, Sunglasses Casual, Sunglasses Black, Glasses Box and Glasses Rounded
5 Cakes: Chocolate Cake, Spoon Cake, Cake Knife, Pink Cake and Spoon Cake
5 Wallets: Red Black Wallet, Long Wallet, Pink Wallet, Wallet Close and Wallet Open
4 Dj's: Vinyl, Reloop, Launchpad, and Launchkey
5 Hats: Beanie Brown, Beanie Grey Black, Flowers 5Panels, Truckers and Red Snapback
6 Clothes: Blue Red Butterfly Tie, Denim Butterfly Tie, Red Butterfly Tie, Shirts Lines, Shirts Red and Folding Tie
2 Shoes: Casual Shoes and Sneakers Shoes
10 Eats: Tissue, Plate, Knife, Fork, Pizza Knife, Pizza Roll Knife, Tomato, Tomato Open, Onion and Pizza
3 Coffees: Coffee Plate Glass, Black Coffee Glass and Coffee Milk Glass
5 Parties: Love Balloon, Balloon, Pink Ribbon, Glow Ribbon and Love Ribbon
4 Musics: Trumpet, Violin, Flute and Ukulele
3 Plants: Houseplant Ceramic Pot, Houseplant Pot and Houseplant Green Pot
4 Photo Frames: Gold Photo Frame, Black Wood Photo Frame, Brown Photo Frame and Black Photo Frame
15 Paints: Brush (1" Brush, 3/4 Brush, 1/2 Brush and 1/4 Brush), Ruler, Graphic Liner, Pen, Color Palette Paint (Green, Red, Orange, Blue and Yellow), Pencil, Sketchbook, Cutting Mat
5 Keys: Smart Key, Double Car Keys, Car & Home Keys, Classic Home Keys and Honda Car Keys
9 Desktops: iMac, Macbook Air, Macbook Pro, Macbook 2015 Space Gray (Open and Closed), Macbook 2015 Silver (Open and Closed) and Macbook 2015 Gold (Open and Closed)
2 Watches: Watch and iWatch
4 Tablets: iPad Black (Landscape and Portrait) and iPad White (Landscape and Portrait)
8 Phones: Samsung Galaxy S6 White (Portrait and Landscape), Samsung Galaxy S6 Black (Portrait and Landscape), iPhone 6 White (Portrait and Landscape) and iPhone 6 Black (Portrait and Landscape)
5 Devices: Mac Mini, Keyboard, Magic Trackpad, Calculator Keyboard and Mouse
3 Wacoms: Wacom Cintiq 13HD, Wacom Pen and Wacom Bamboo
5 Hands: Hand for Click, Hand for Hold, Hands for Keyboard (Left and Right) and Hand for Drawing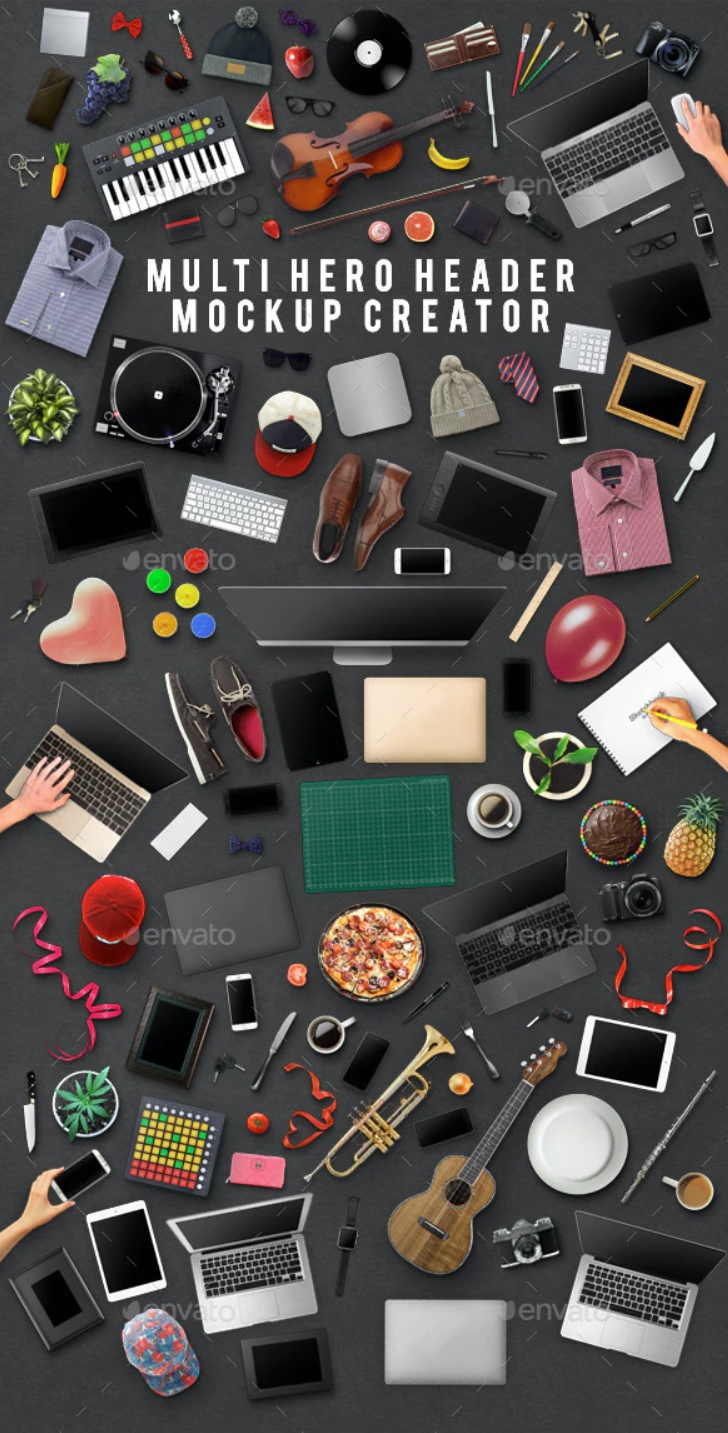 Kitchen Scene Generator
"Kitchen Scene Generator" allows you to create beautiful food related images with ease. Set your creativity free and build tasty looking scenes simply by drag- & dropping items. It can be used for hero/header images, mockups, blog posts, print templates, advertisements and much more – the possibilities are endless.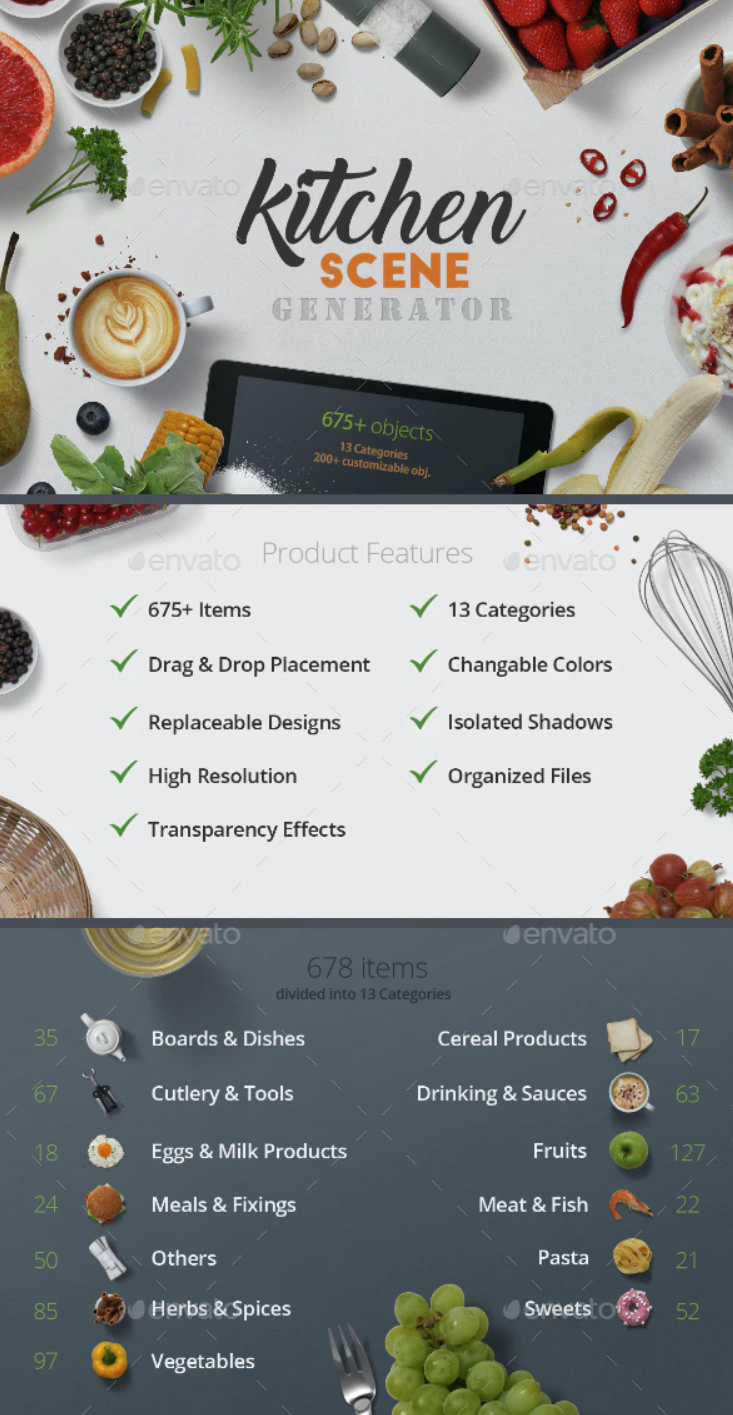 Construction Scene Creator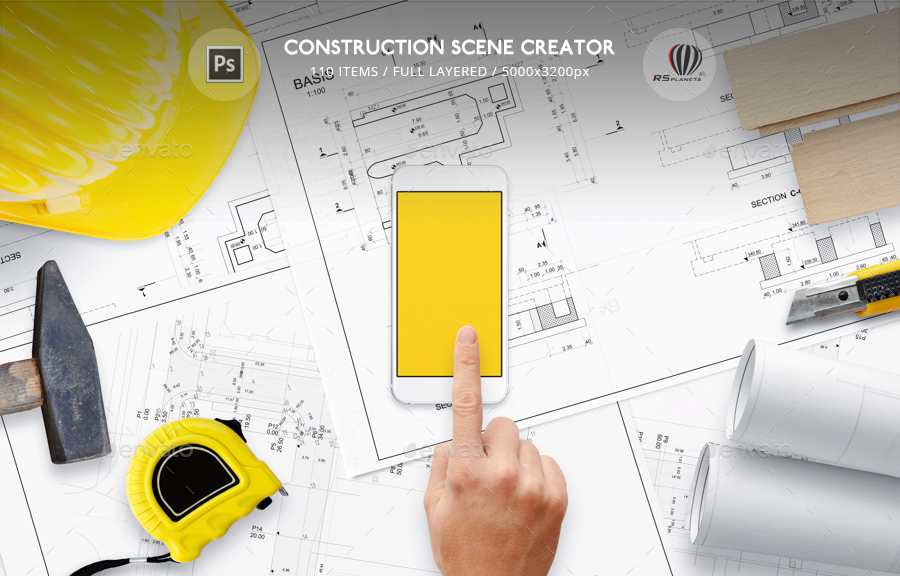 Breakfast Mockup Scene Creator
Breakfast Mockup Scene Creator is PSD Photoshop file with 85 + objects. This is creative pack designed for making eye candy images for multiple use.
You can create images for your blog, popular hero, header images for your web site, presentations of your user interface, app, responsive design for mobile phones, tablets… Food scene creators are useful for specific websites (restaurants), flyers, posters, business cards and your clients will surely be satisfied.
The file contains 8 created breakfasts and you can easily customize the scene, or you can create your own breakfast with plate and food isolated objects.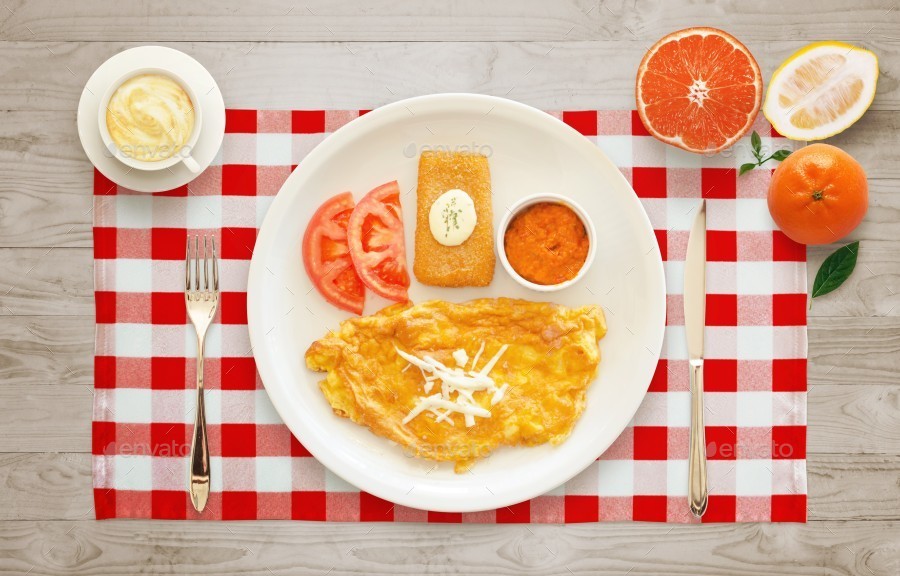 Food Pro Collection 300 Mockup & Hero Images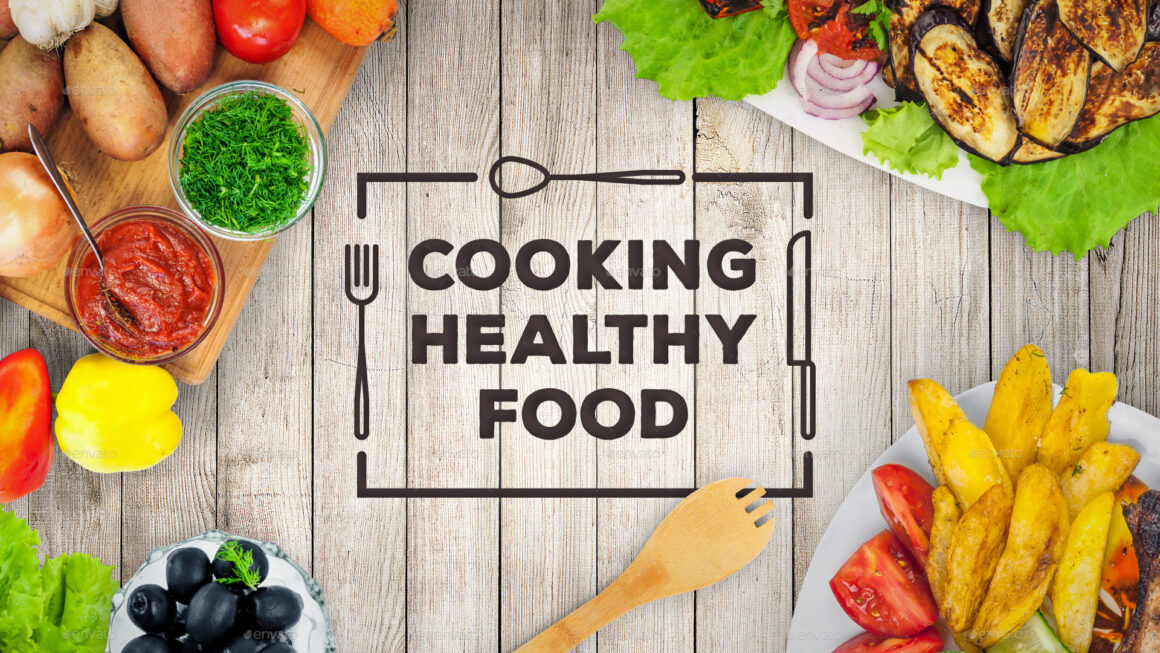 Christmas Mock-Up Creator
Premium quality, based on professional photos Christmas Mock-Up Creator.
This file allows you easily create unique, eye-catching Christmas Holiday cards, banners or wallpapers.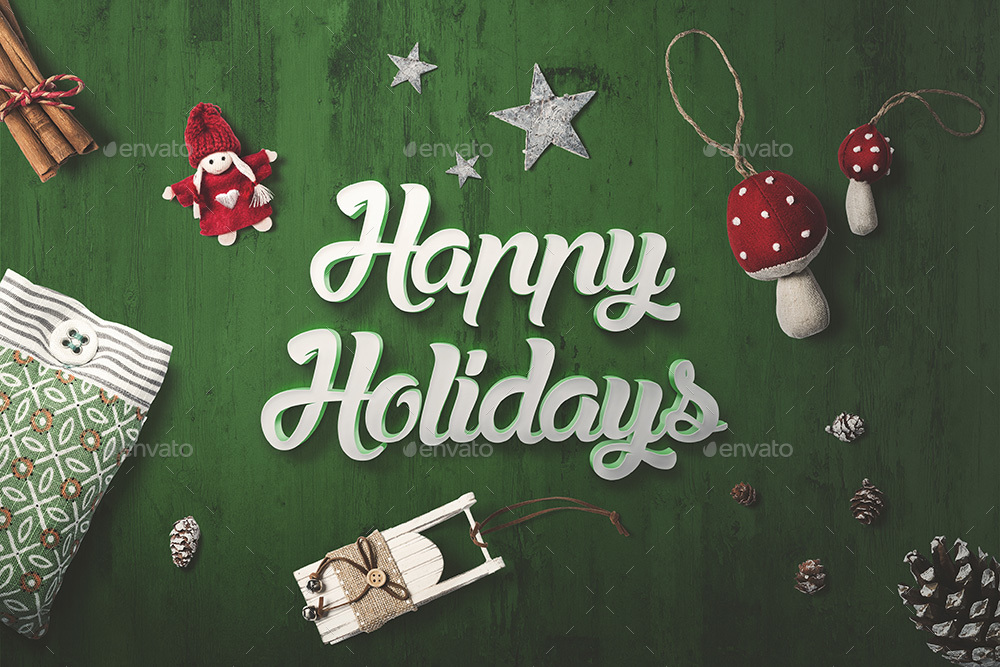 Stationery / Branding Mock-Up Scene Generator
Save time and make your brand look eye candy with this real photo stationery mock-ups.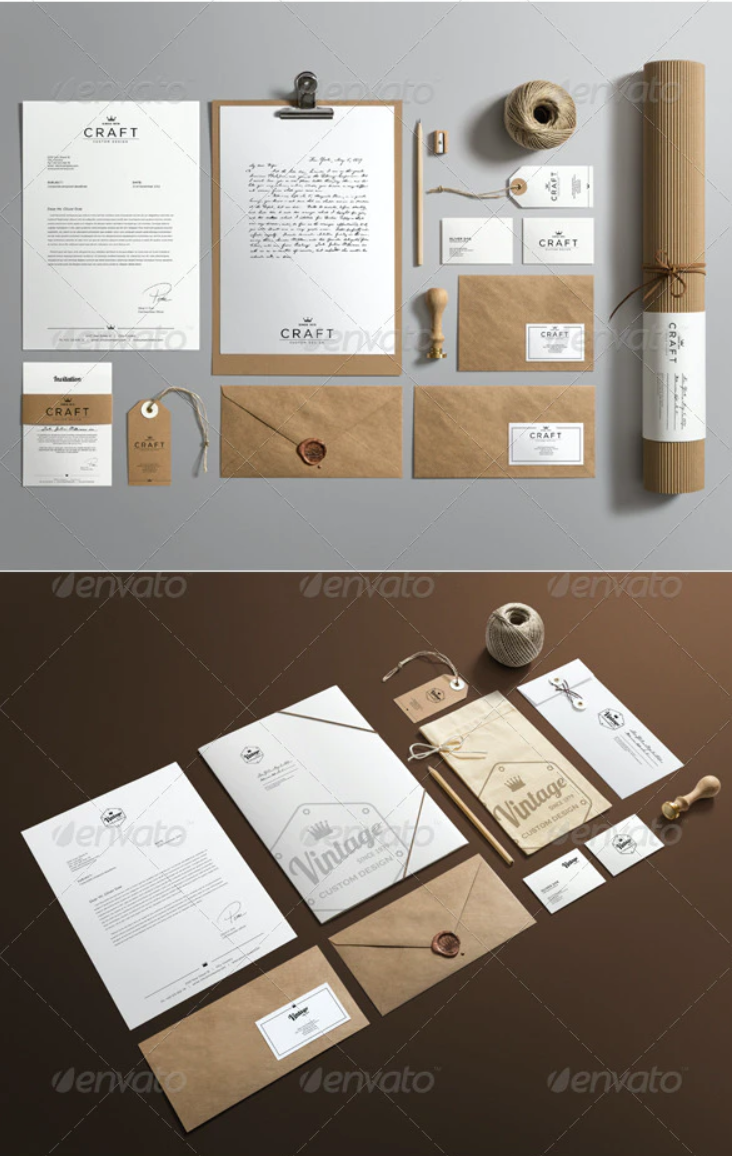 I AM SCENE CREATOR

ITALIAN LUNCH SCENE CREATOR
If you've found yourself frozen staring at the pasta and unable to move, we're happy to announce there is an unbeatable, professional quality mockup scene behind the image. And it is even more delicious!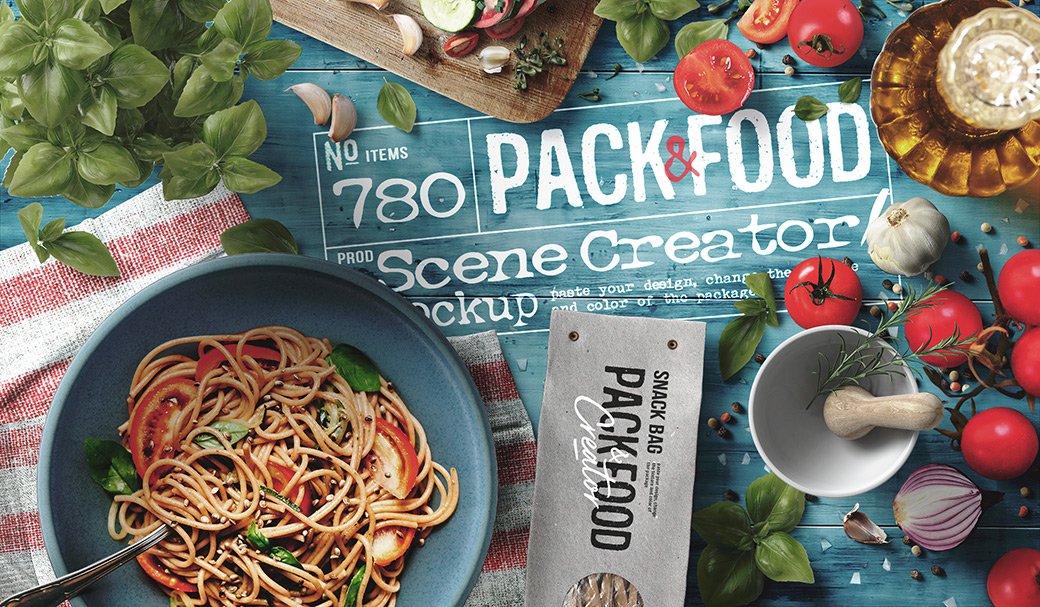 DSLR Photo / Video Mockup Creator
Here is a fresh mock up creator for those who need brand presentation, wedding studio graphics, impressive website background, portfolio or Etsy presentation. Project contains 11 professional scene elements and 14 mock ups to present your work. There is also 3 premade scenes and 3 wedding badges so you can start your project with few clicks!
What's included (DSLR elements):
SD Card,
20-35 mm lens (2x),
battery,
CF Card,
Microphone,
85 mm lens (2x),
DSLR Top,
DSLR front,
DSLR 2.
What's included (Mock ups):
Pictures (2x),
Wedding album,
CD cover (inside),
DVD Cover (inside),
DVD Cover (outside),
Pendrive cover,
A4 document,
Business Cards (2x),
Pendrive,
CD cover (outside), CD label.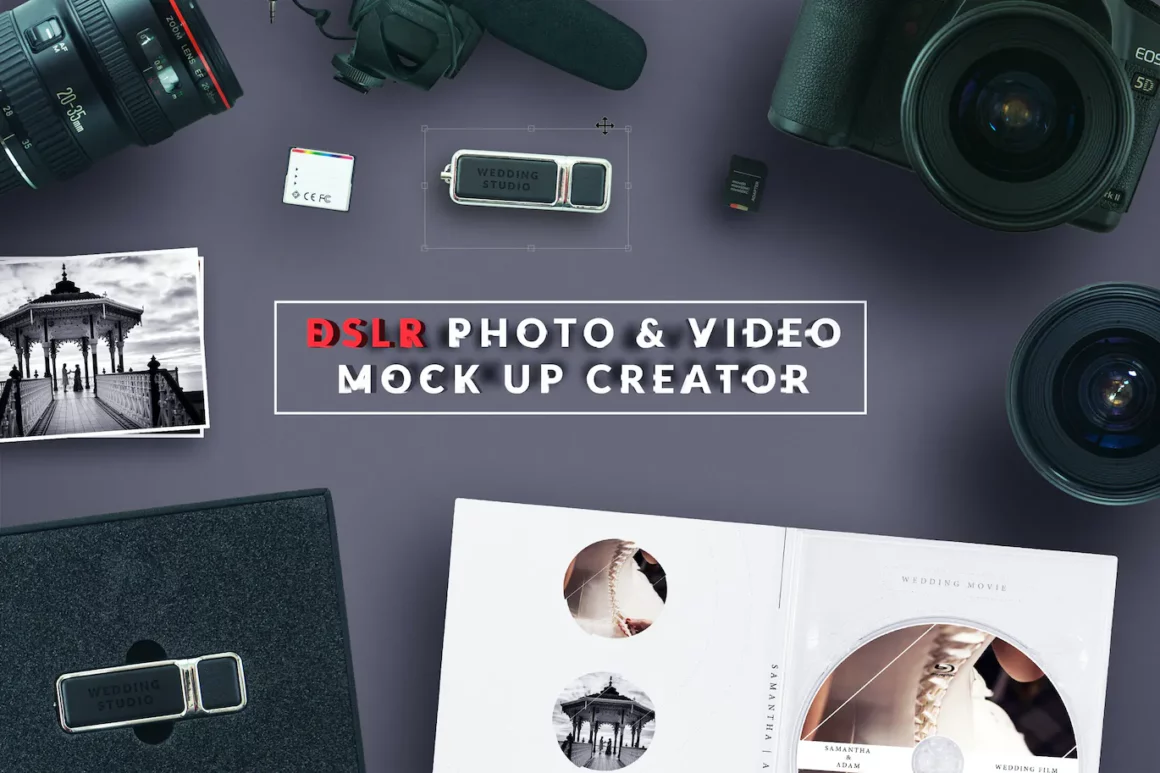 Free Coffee Scene Creator
Amazing coffee scene creator. Great for your new presentations.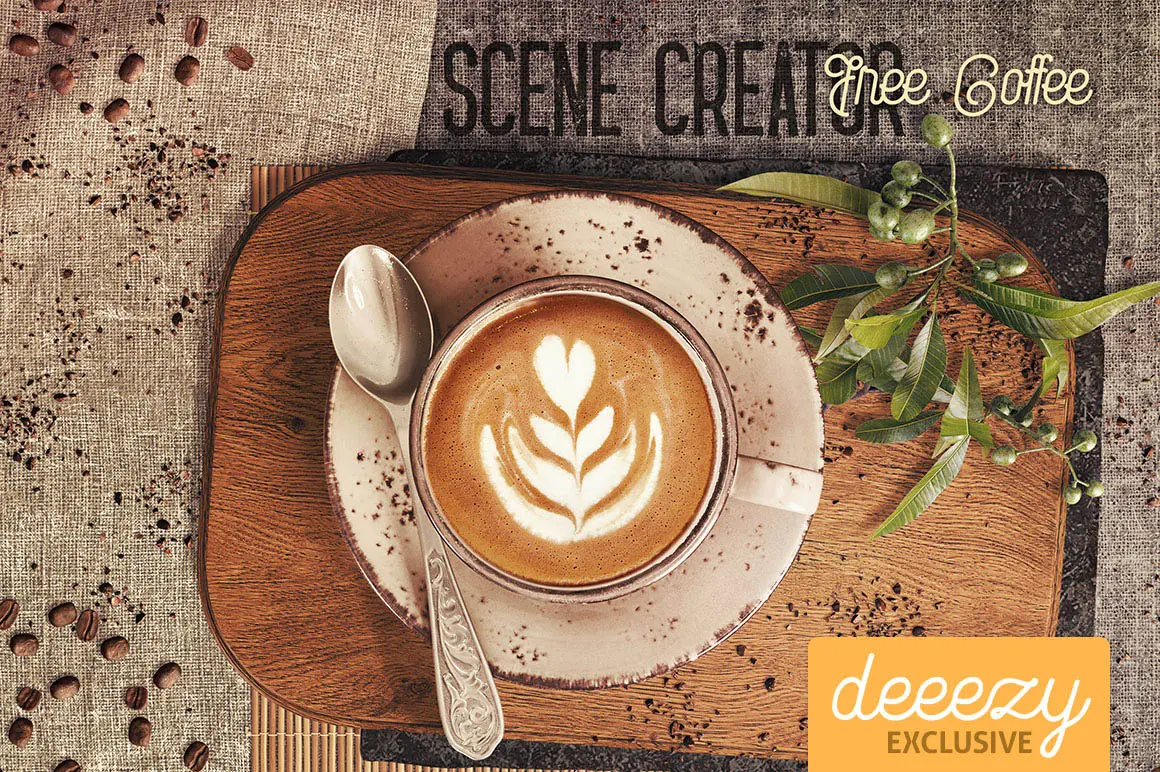 Minimal stationery set mockup scene creator with pressed print effect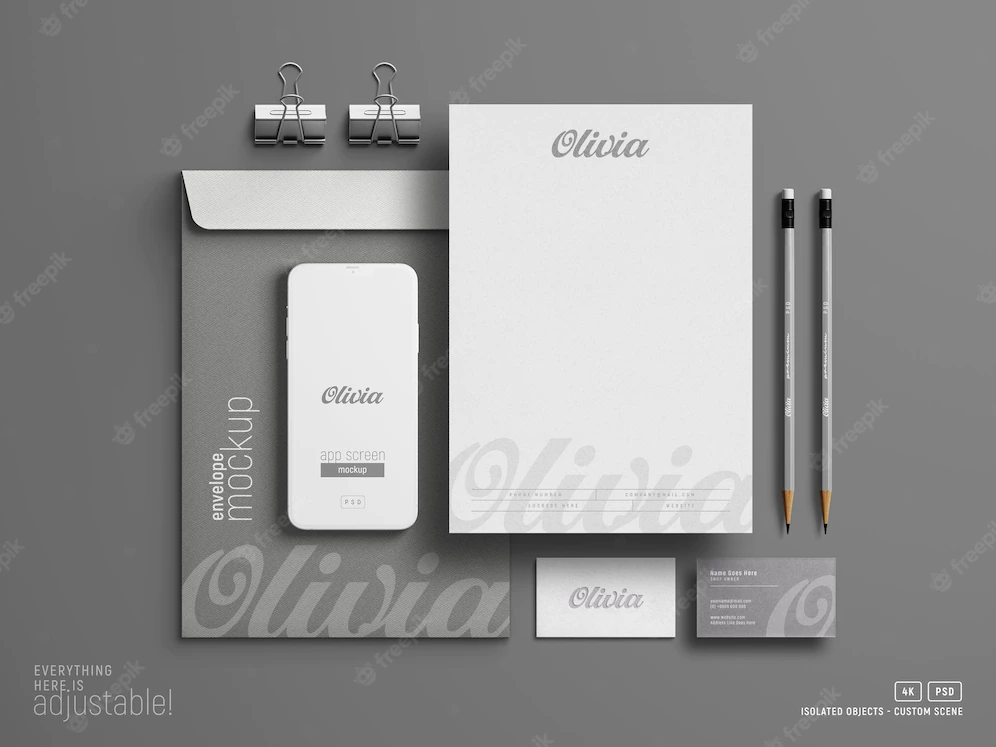 Minimal branding stationery set mockup scene creator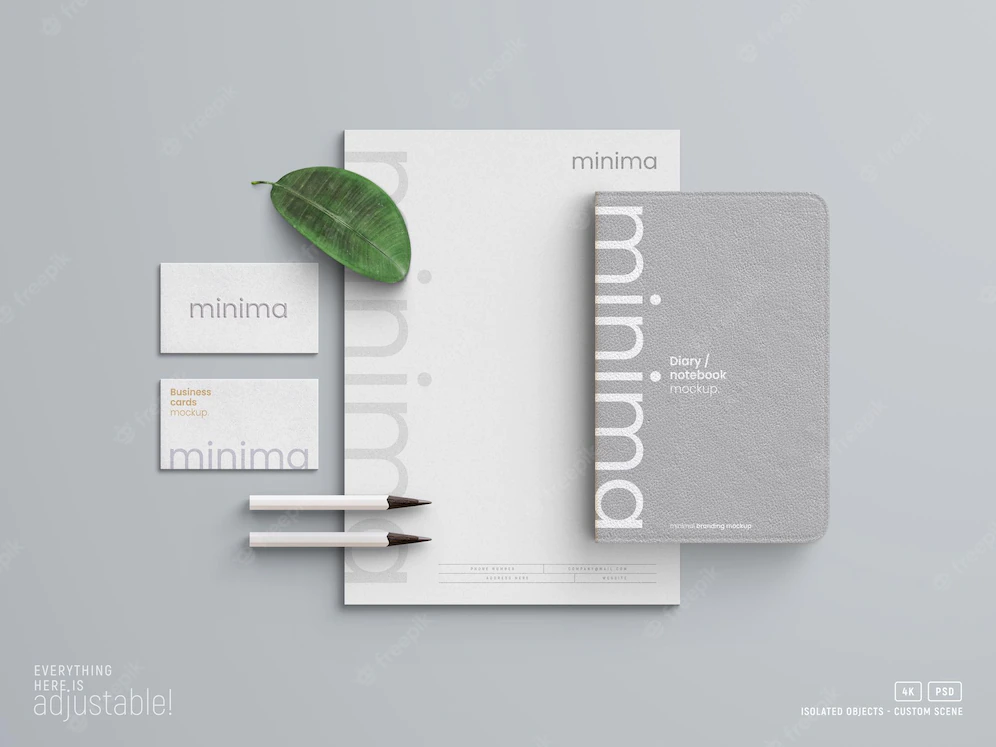 Dropper bottle mockup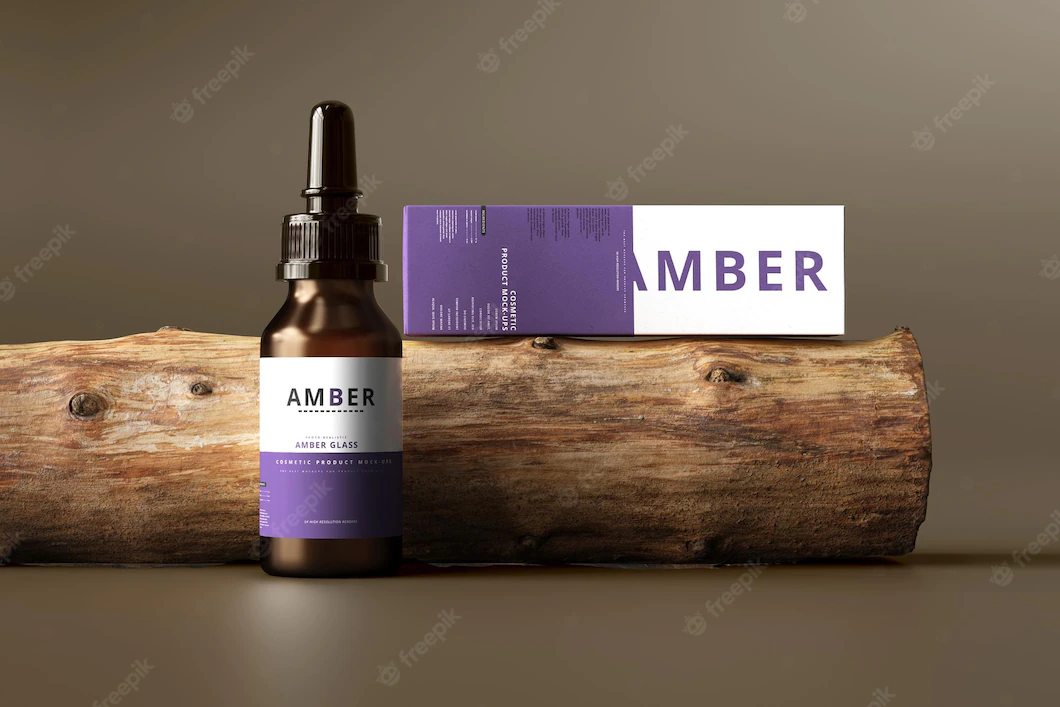 Flying bird's scene creator isolated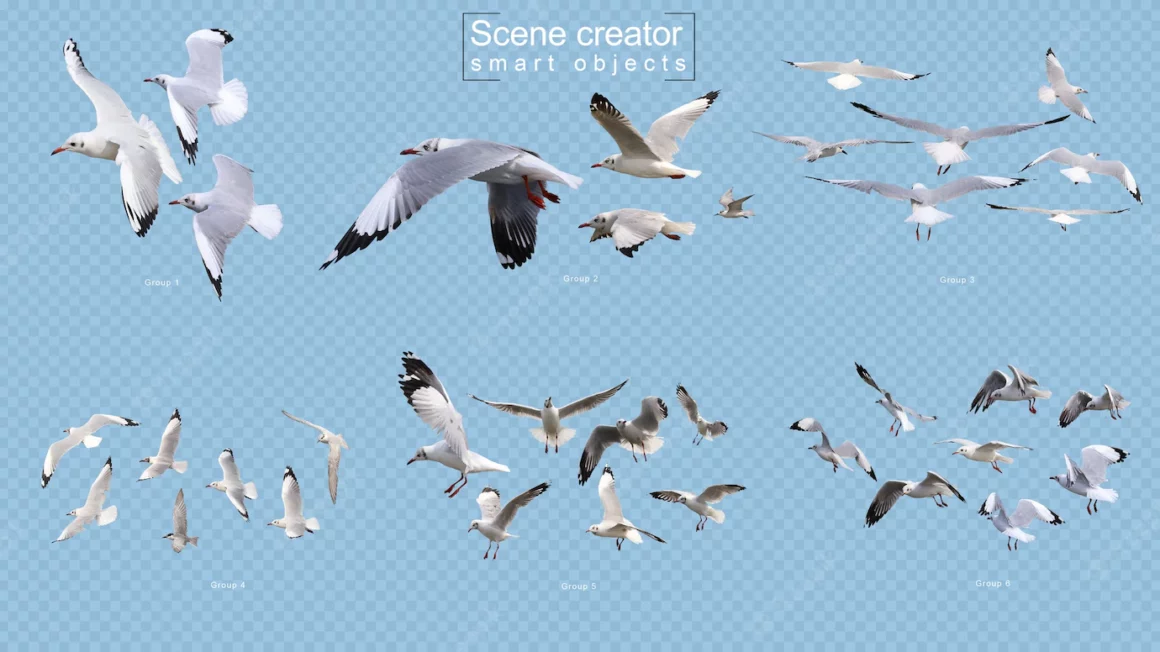 Bowl of skittles variety of angles Halloween scene creator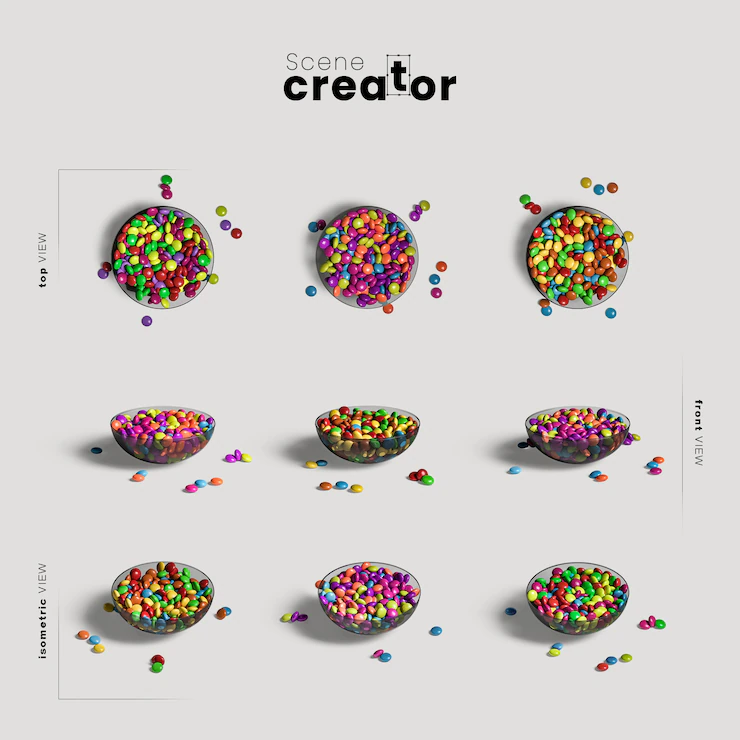 Stationery branding mockup scene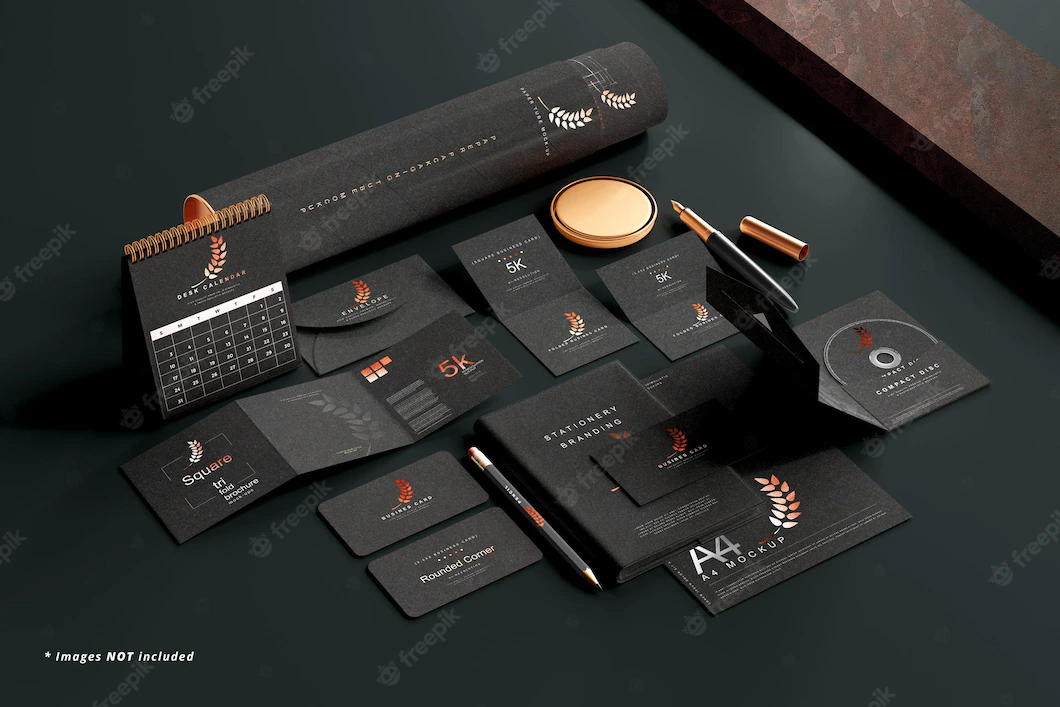 There be Witches – Halloween Scene Creator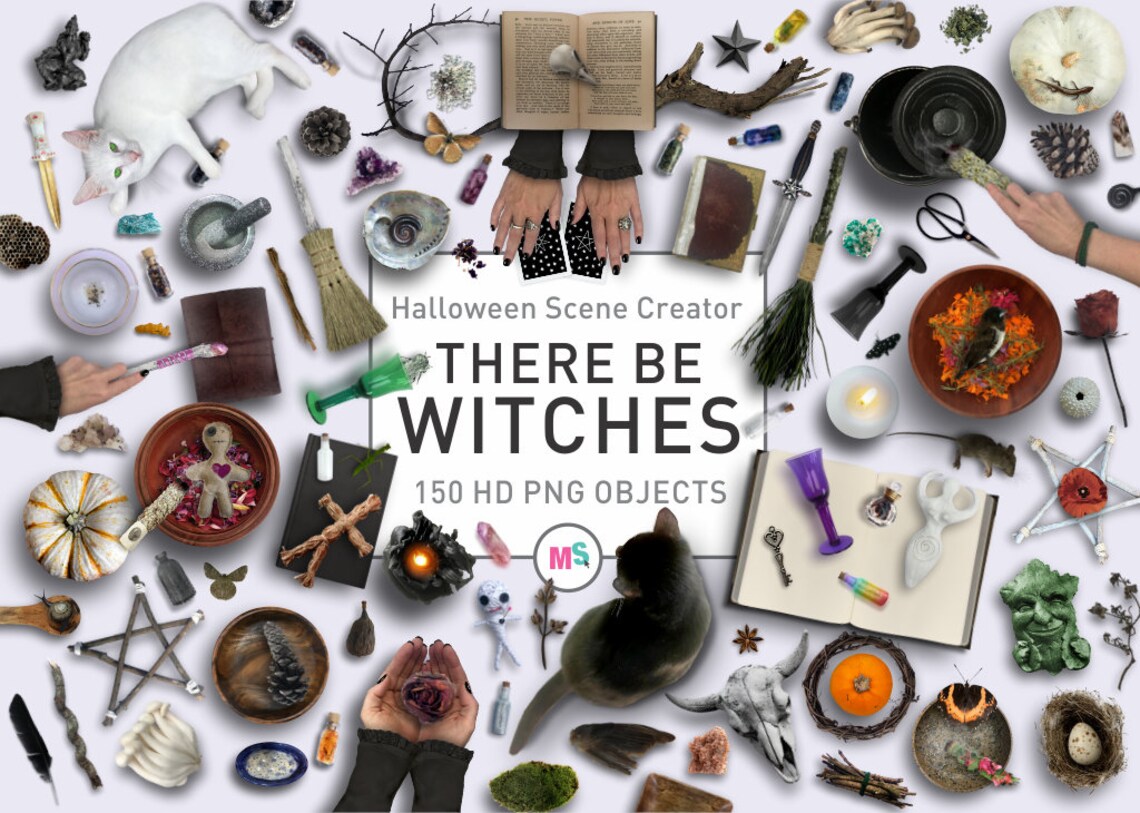 Christmas Scene Creator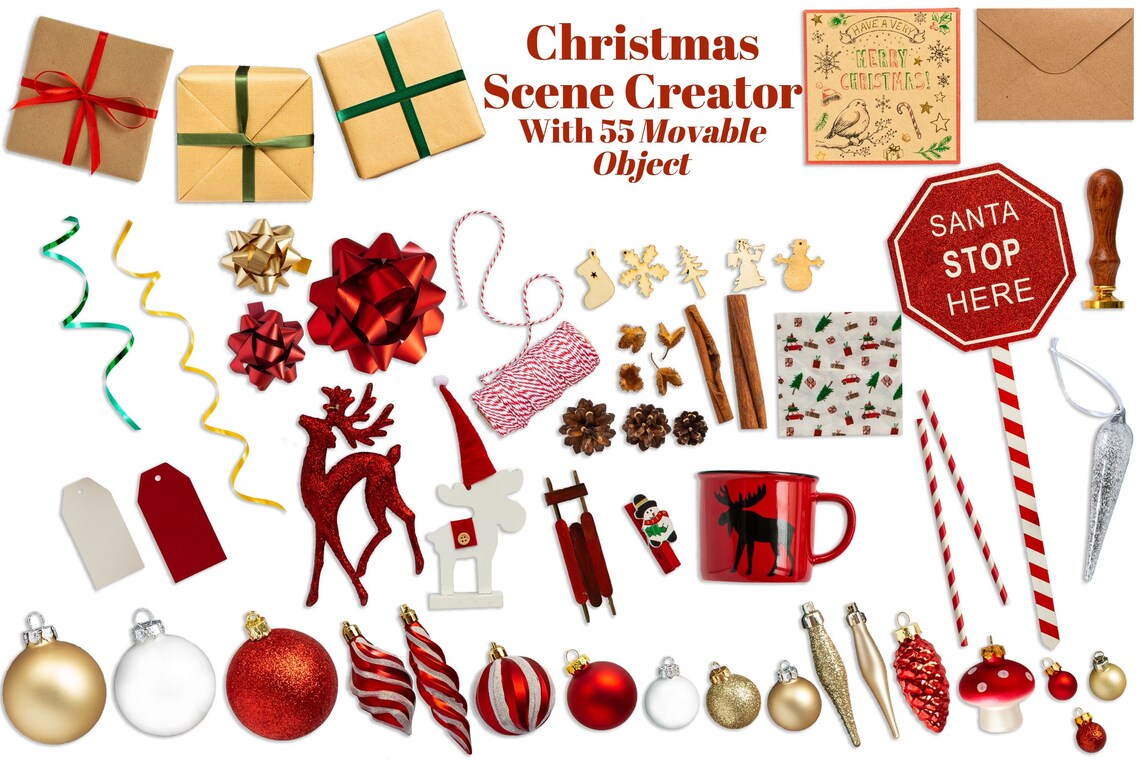 Christmas Scene Creator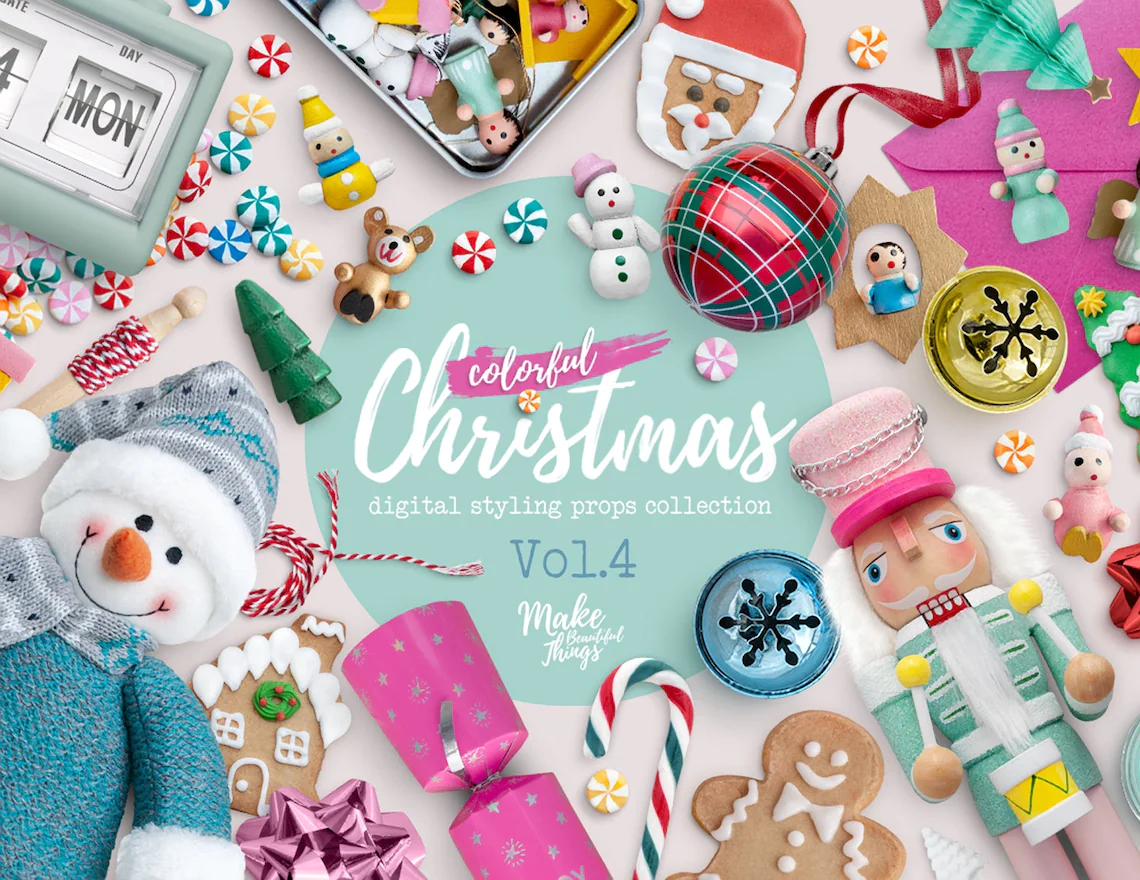 Esoteric Spiritual Mockups Scene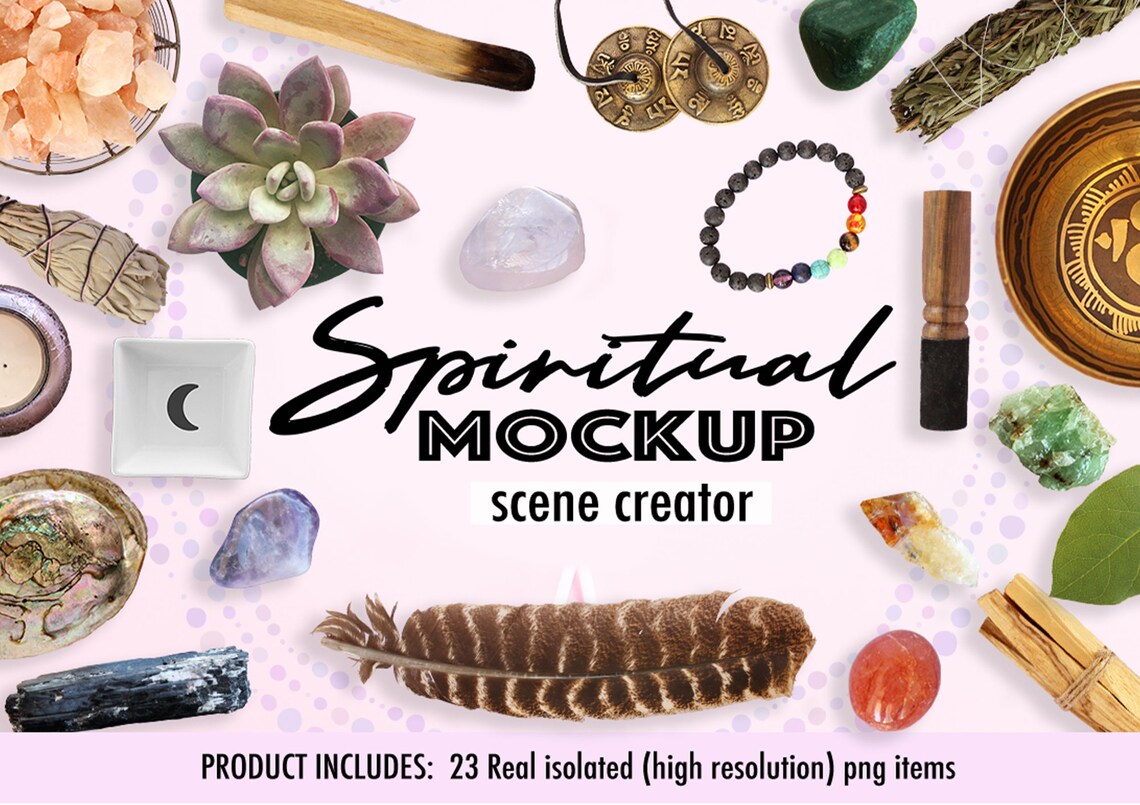 Kid Friendly Mockup Scene Generator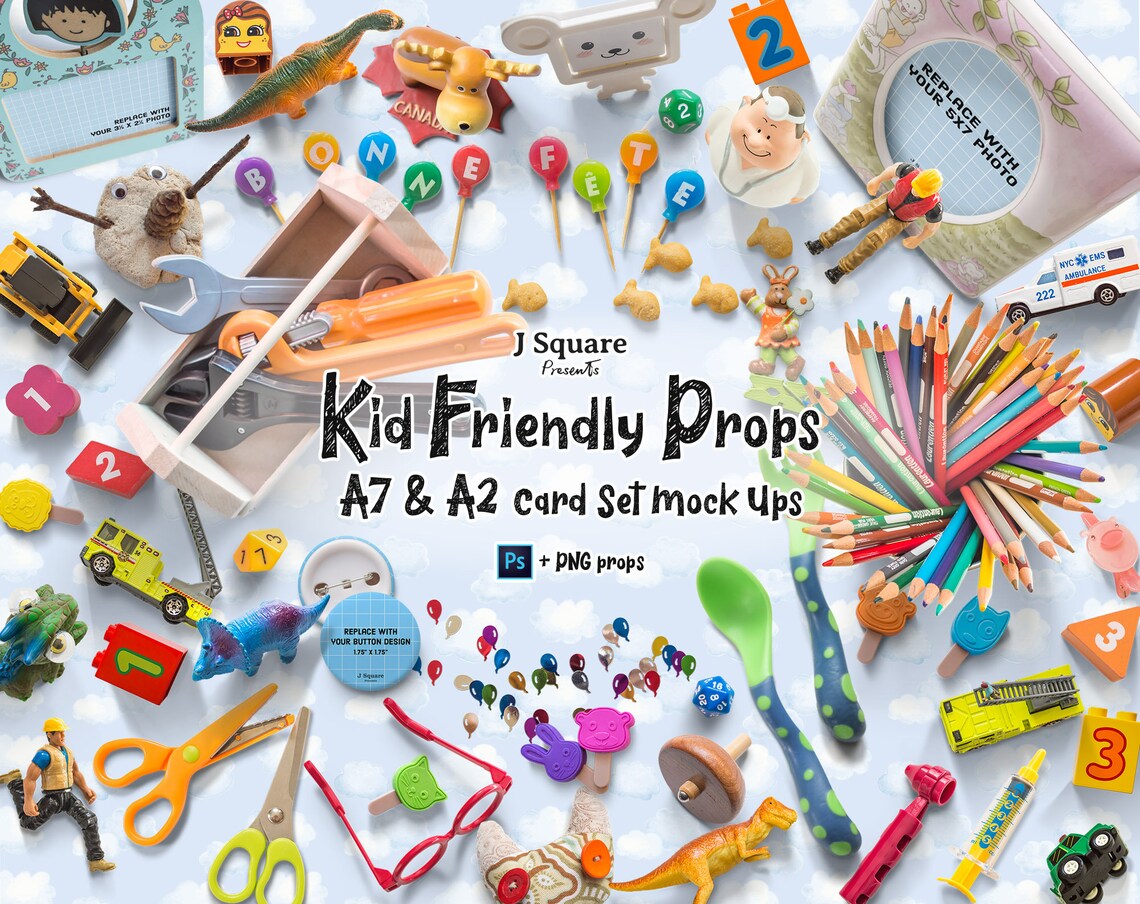 Top View Scene Creator with Movable Objects
This top view scene creator includes a huge range of different props, making it perfect for creating your own photos for your website, blog, social media etc! It includes over 40 movable objects and 5 different backgrounds – mix and match to create endless amounts of professional looking custom mockups and photos.
The props cover a range of different themes, including party, desk, Christmas, Valentines, nursery etc. so the possibilities are endless!
Christmas scene creator / Isolated files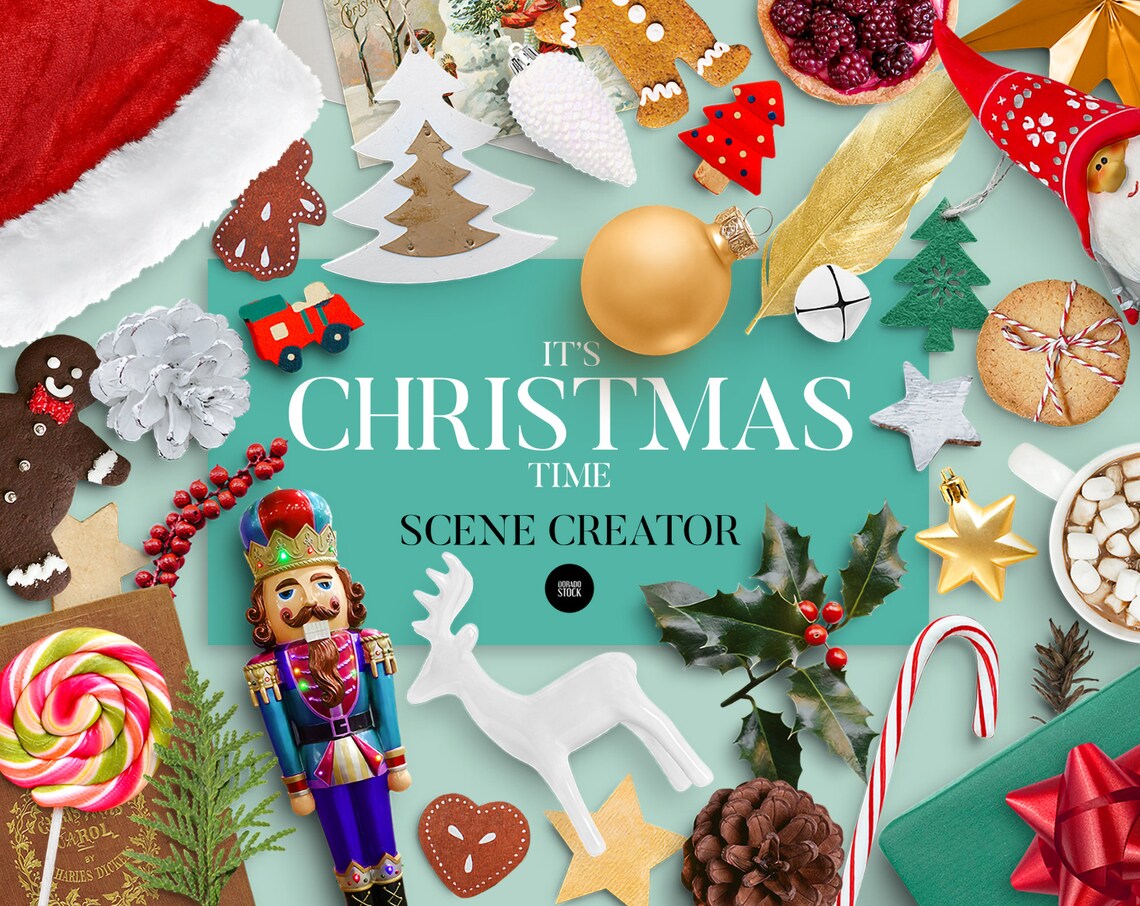 Fresh & Faded Floral Scene Creator Flay Lay Graphics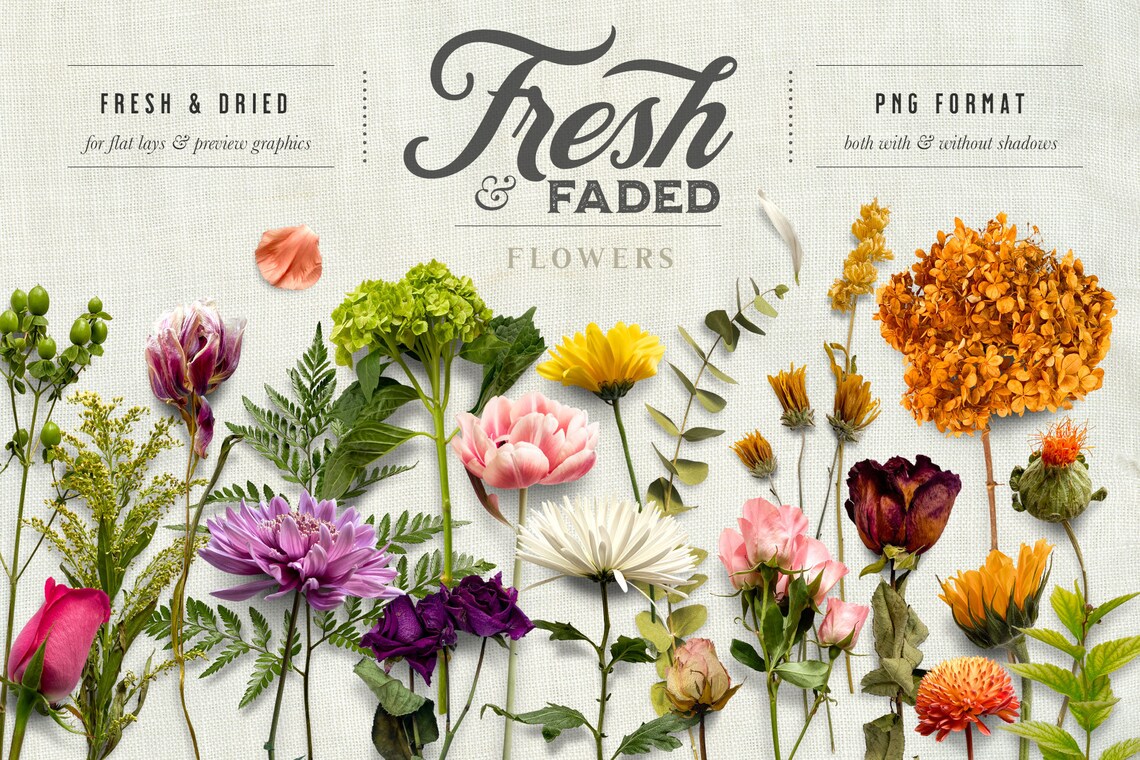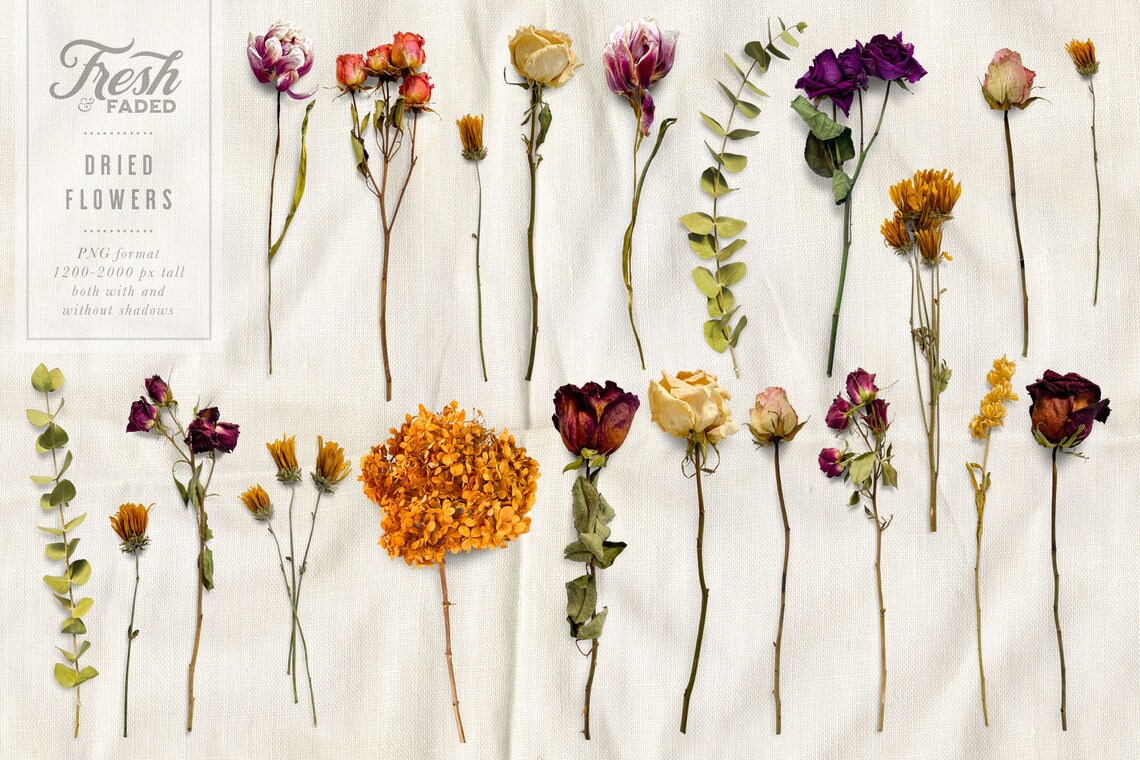 More Mockups and Scene Generators Like Mockups Scene Creator:
Best Mockup Creator & Scene Generator
30 Remarkable Drink & Food Packaging Design Mockups
20 Book Cover Mockups for Photoshop
35 Free Book Mockups to Present Your Book Beautifully
27 Best Free Cardboard & Packaging Mockups for Photoshop
20 Best Outfit Mockup Templates
35 Free Poster and Frame Mockups for Photoshop
50 Newest World Best Free Poster Mockups for Branding & Presentation
20 Free & Best Booklet Mockup PSD Templates