Last Updated on September 19, 2023 by Mr.Pugo
The Ultimate list of top best and free notion templates that helps you to kickstart your Notion journey and focus on what truly matters.
Explore our curated collection of over 80 Free Notion Templates designed to enhance your productivity and organization in 2023. Whether you're a student, a professional, or someone aiming for better life planning and personal finance management, our diverse range of templates has you covered.
Jumpstart your Notion experience with visually appealing and pragmatic templates. Our selection ensures that your journey with Notion begins on the right note. However, we understand that some endeavors demand more intricate tools, which is why we've also provided suggestions for premium Notion templates. These paid options come with advanced features, empowering you to elevate your workflow and save even more time.
Make sure to don't miss our Best Premium Notion templates, Personal Notion templates, and Finance Notion templates.
Now, Let's dive into our compilation of the best & free Notion templates that will help you maximize your potential and achieve your life, personal and professional goals.
Life and Personal Notion Templates
Navigating Life's Journey with Notion: Elevate your life planning, organization, and goal-setting game with our meticulously crafted collection of Notion templates designed to streamline your daily routines and aspirations.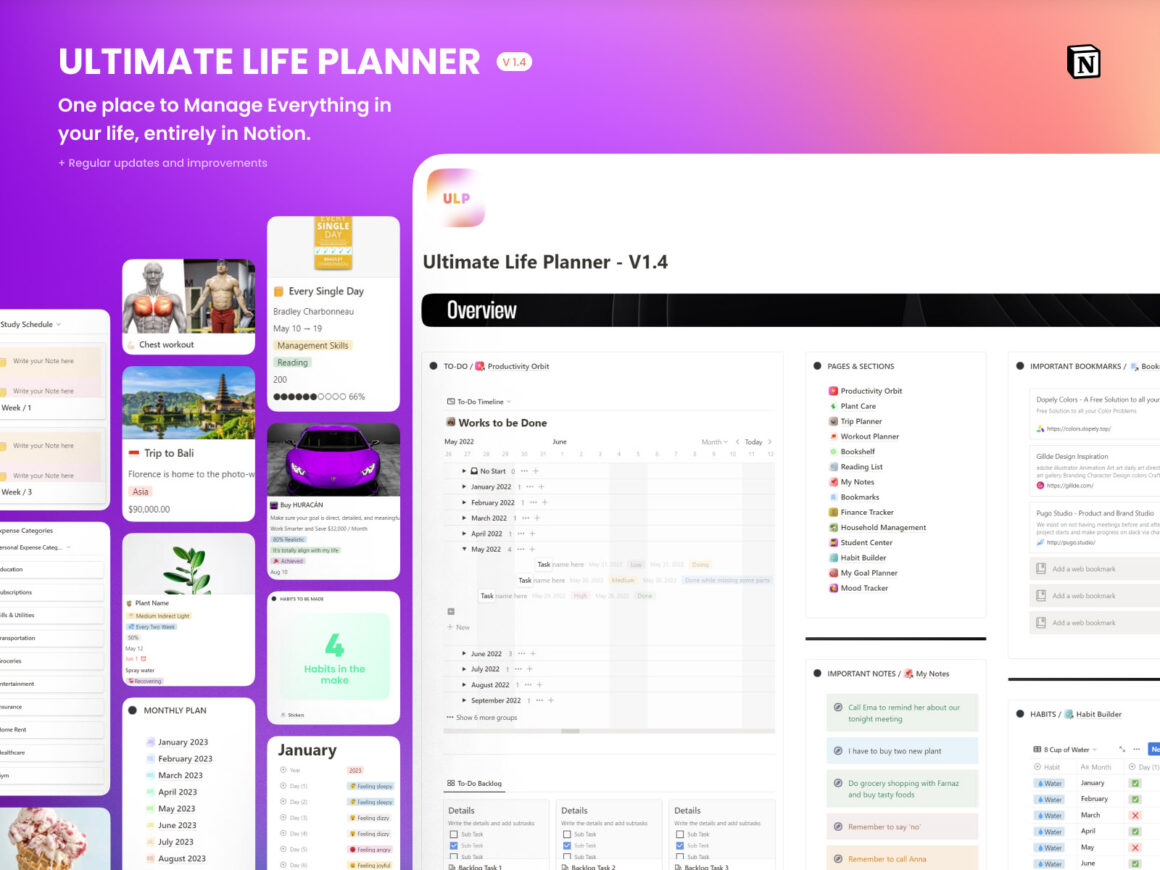 The Super Life (Ultimate Life Planner) is one place to manage everything in your life entirely in Notion.
It brings tasks, notes, plans, health, plant care, travel plans, finance, and more together in your favorite tool.
Here's a snapshot of what it covers:
Dashboard
Finance Tracker & Planner
Monthly planner
Personal & work daily planners
Bookmarks
Bookshelf & reading list
Workout planner
Plant care
Trip planner
And many more…
Are you stuck, or did you ever feel like there's more to life than what you're currently experiencing? Do you want to break free from the chains of limiting beliefs and unlock your true potential? If so, Shift Craft is your guiding light on this journey.
Personalized Guidance: Shift Craft tailors its approach to your unique needs, ensuring your transformation is as individual as you are.
Proven Strategies: Crafted by experts in mindset development, our template is grounded in science-backed techniques for lasting change.
Comprehensive Resources: From self-assessment tools to inspiring content, Shift Craft offers a rich toolkit to support every step of your journey.
Are you tired of feeling overwhelmed by your to-do list? Do you struggle to keep track of all your tasks and projects? Look no further than our "Getting Things Done" Notion template. This ready-to-use template is designed to help you capture, process, organize, and prioritize your tasks and things to get done with minimum effort, saving you time and freeing up your mind to focus on what really matters.
This template is perfect for individuals and teams seeking an effective productivity system, to-do app, task manager, or project manager. Based on the proven GTD® method, this template empowers you to streamline your work and get things done effortlessly.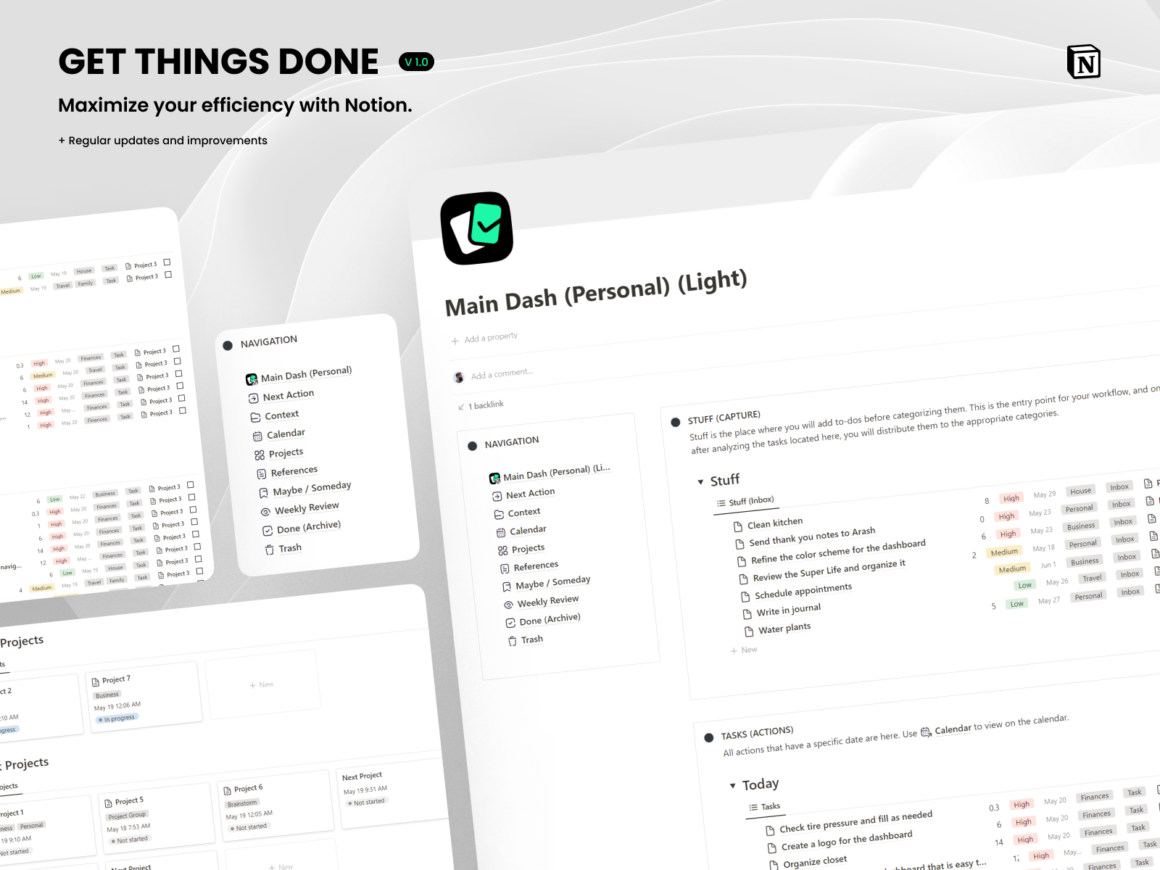 Are you tired of drowning in a sea of digital chaos? Are you seeking a powerful method to conquer the information overload and reclaim control of your digital life? Look no further, because PARA Powerhouse is here to revolutionize the way you manage tasks, projects, and information.
With PARA Powerhouse, we bring you the cutting-edge PARA (Projects, Areas, Resources, Archives) method in an all-in-one, meticulously crafted template.
Ultimate Organization
Effortless Access
Unleash Productivity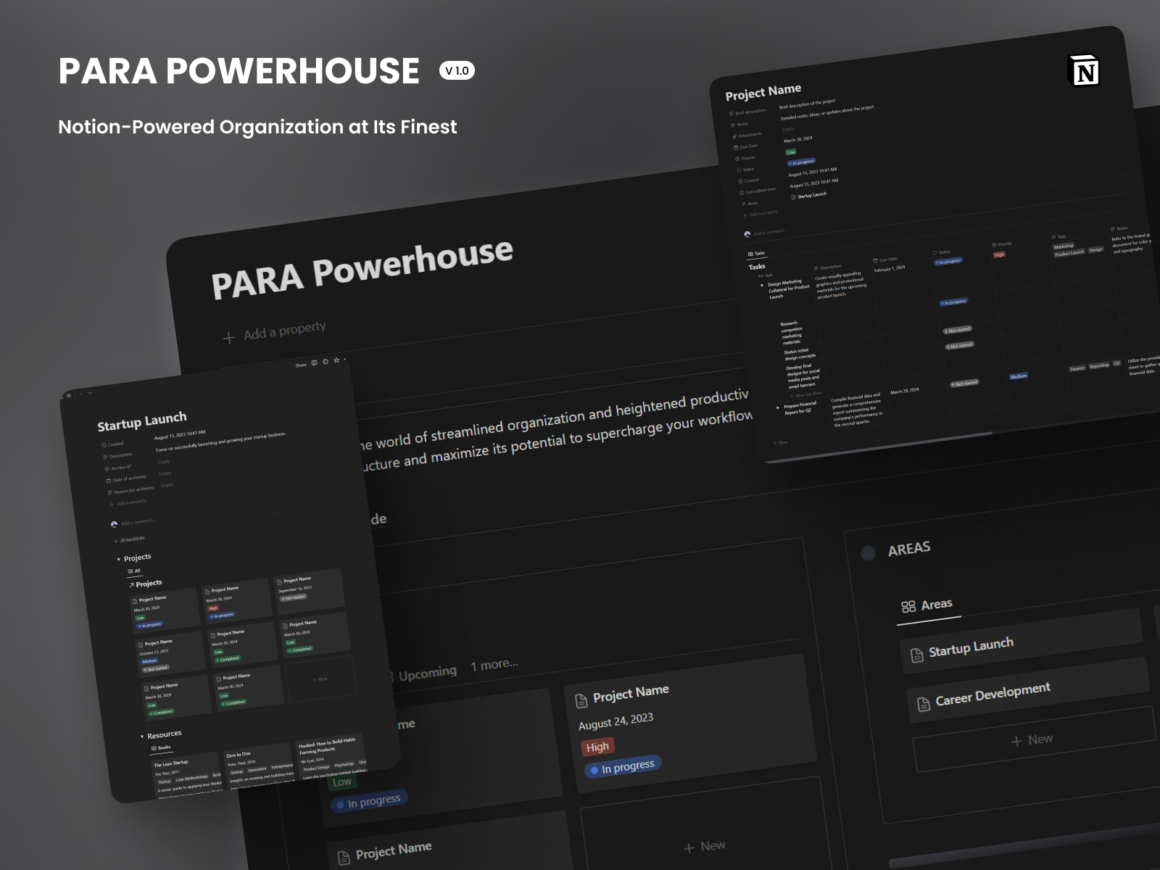 5. Free Notion Habit Tracker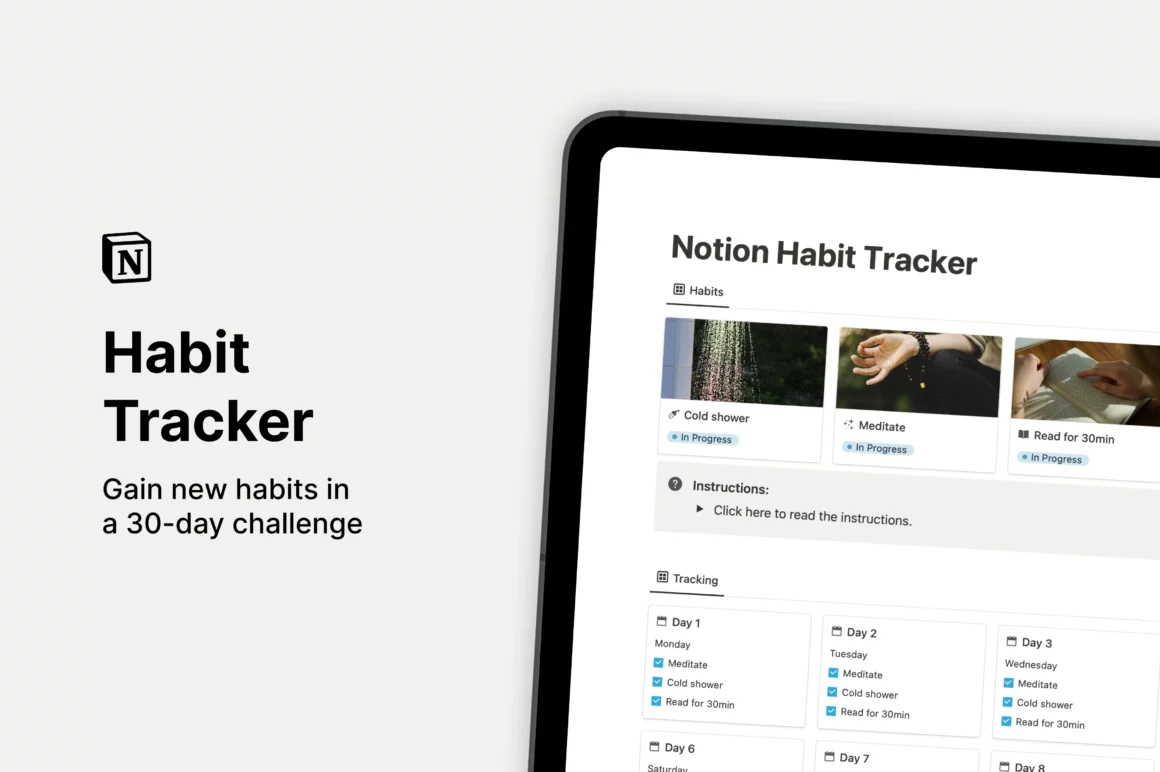 6. Time OS Notion Template
Make anything in Notion trackable and time-bounded
A collection of time period databases to plan, review, reflect, and track everything inside your digital workspace.
7. Movie & TV Series Library for Notion
I guess you are a tv-show fan and love to watch a good tv show. this free notion template is here to help you add your favorite tv-shows and movies easily and for free!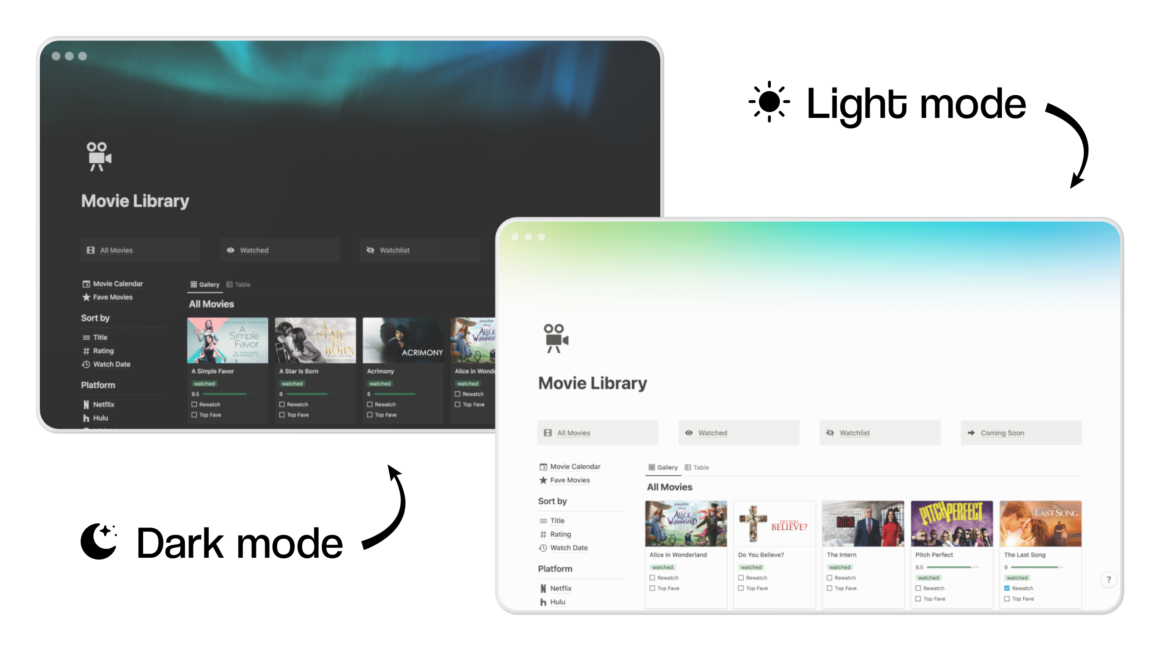 8. Notion's habit tracker
Keep yourself accountable by tracking your habits every day. With Notion's repeating database templates, you can easily set up recurring habits with different frequencies to help you stay on track. Whether you're trying to drink more water, exercise regularly, or meditate every day, this template will help you build healthy habits with ease.
9. Things to check out (Notion Web Clipper)
Save all the cool websites you encounter on the web. Notion's web clipper allows you to save anything with one click. Keep track and rate each website.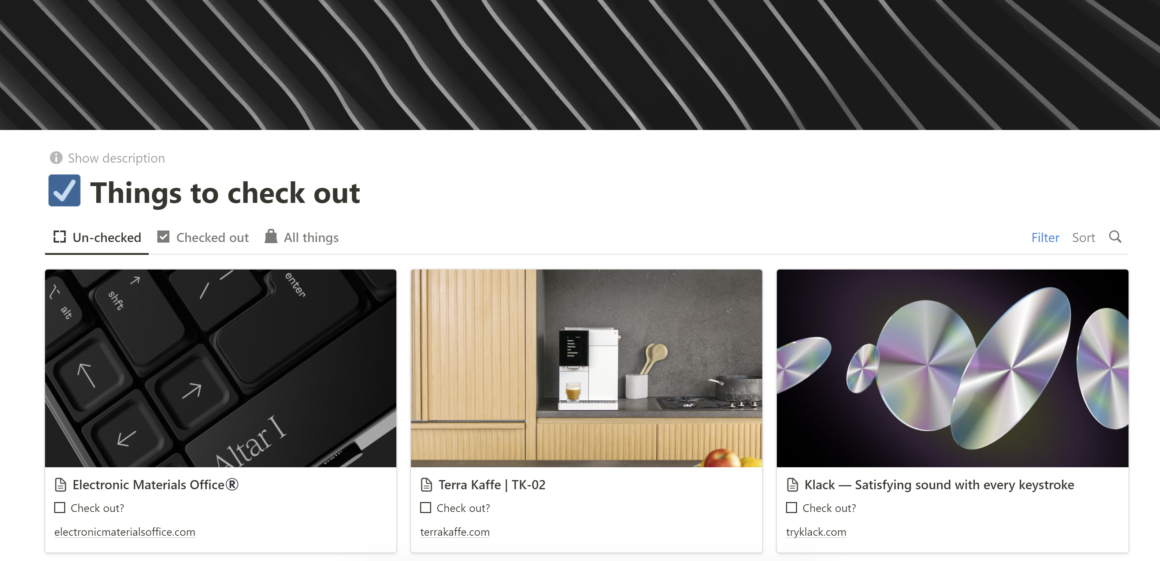 10. Dream, plan, evaluate, and ship for Notion
This simple template will enable you to break your big dreams down into plans of action. It also allows you to evaluate your progress so you can adjust where needed and keep working towards your biggest life goals.
It was inspired by a post by Former U.S. Chief Data Scientist, DJ Patil, which encouraged people to dream in years, plan in months, evaluate in weeks, and take action daily.
11. Notion Template for Book Tracking
This book tracker notion template is an easy-to-use and free notion template to help you track your book reading progress and know where you left a book and where to begin reading them again.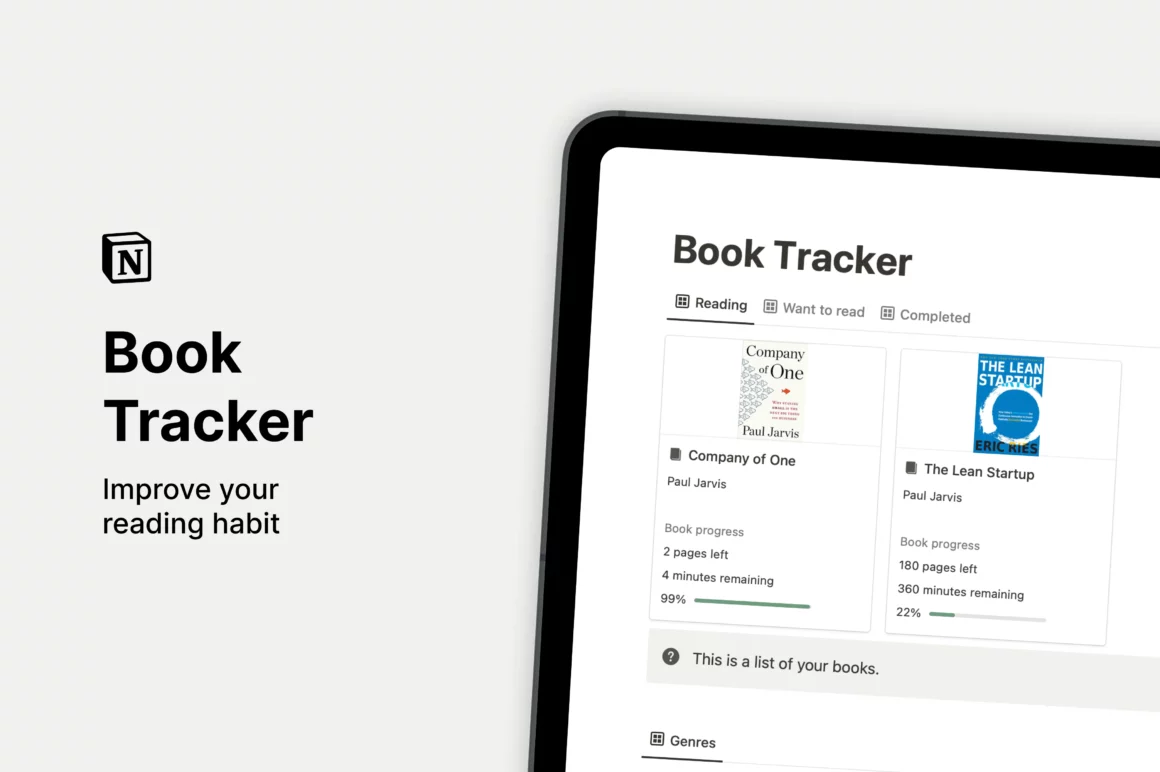 12. Free Travel planner for Notion
Simplify your vacation by staying on top of necessary travel details. This all-in-one travel planner helps you keep track of hotel details, schedules, car rentals, and more! Use this template to streamline your vacation plans and travel stress-free.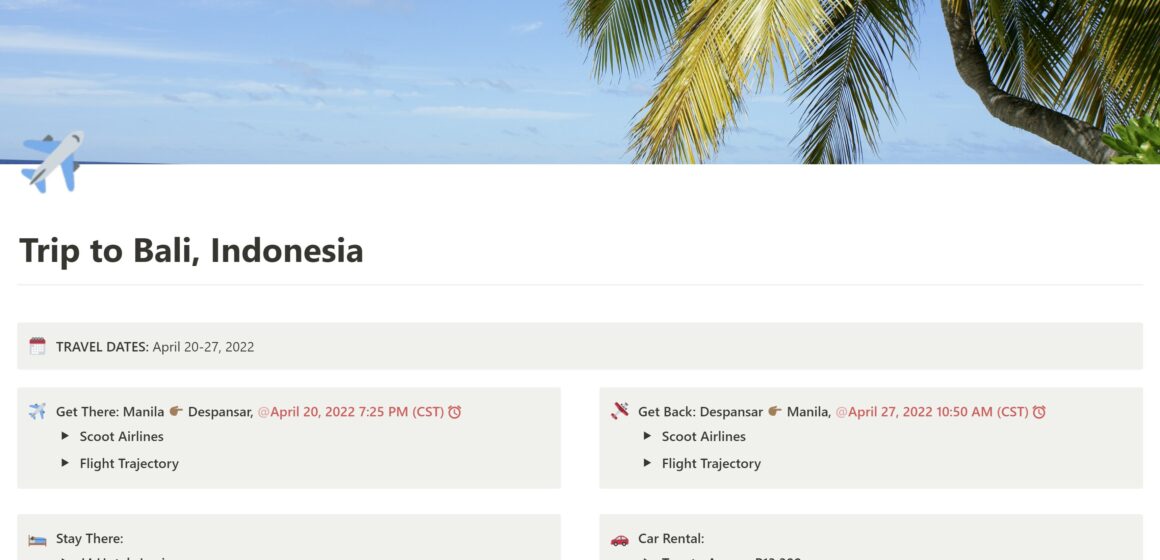 13. Notion Ultimate Travel Planner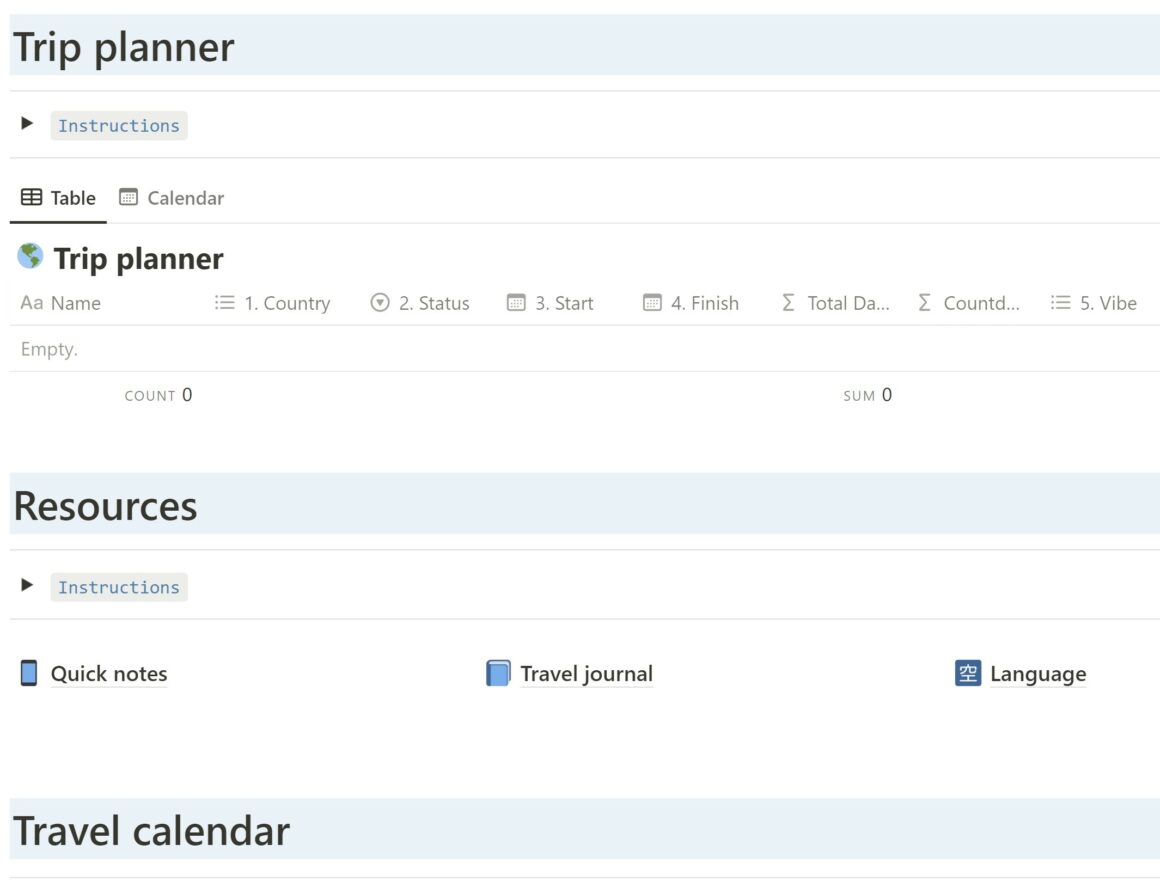 14. Free Notion Habit Tracker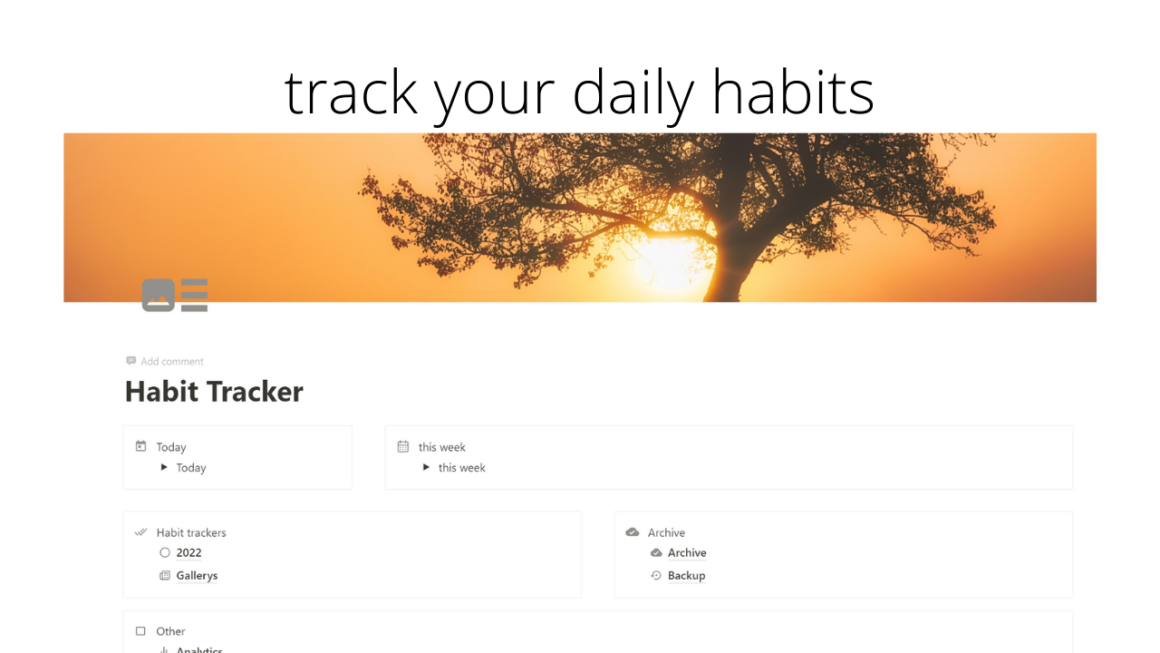 15. Grocery List Notion Template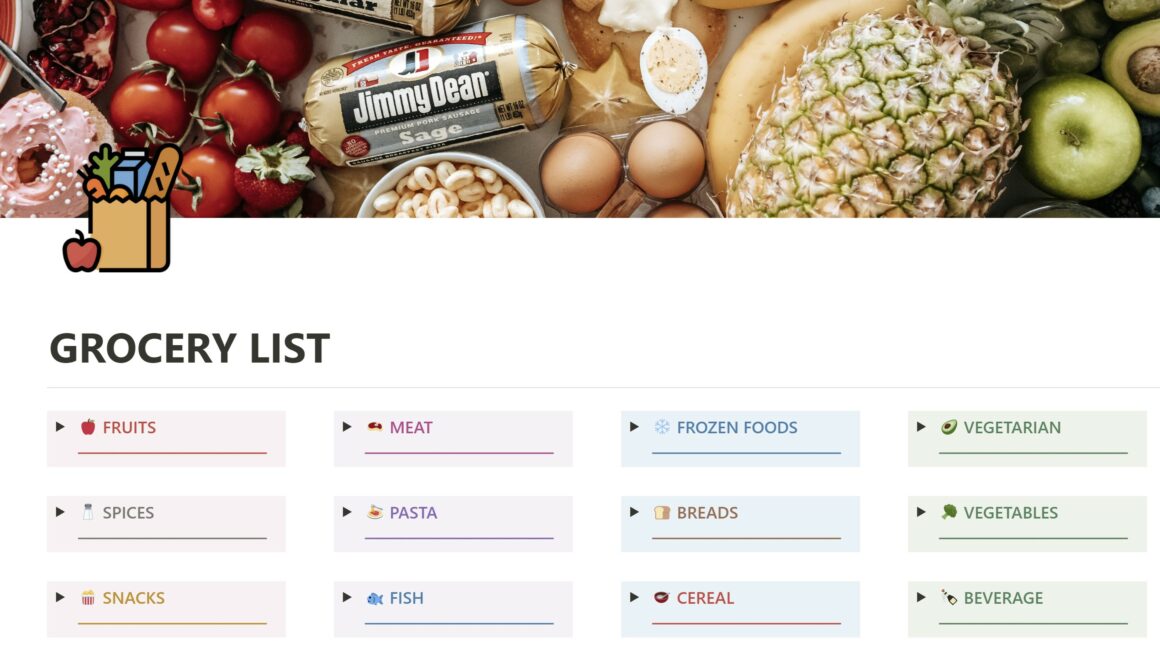 16. Free Notion Home Cleaning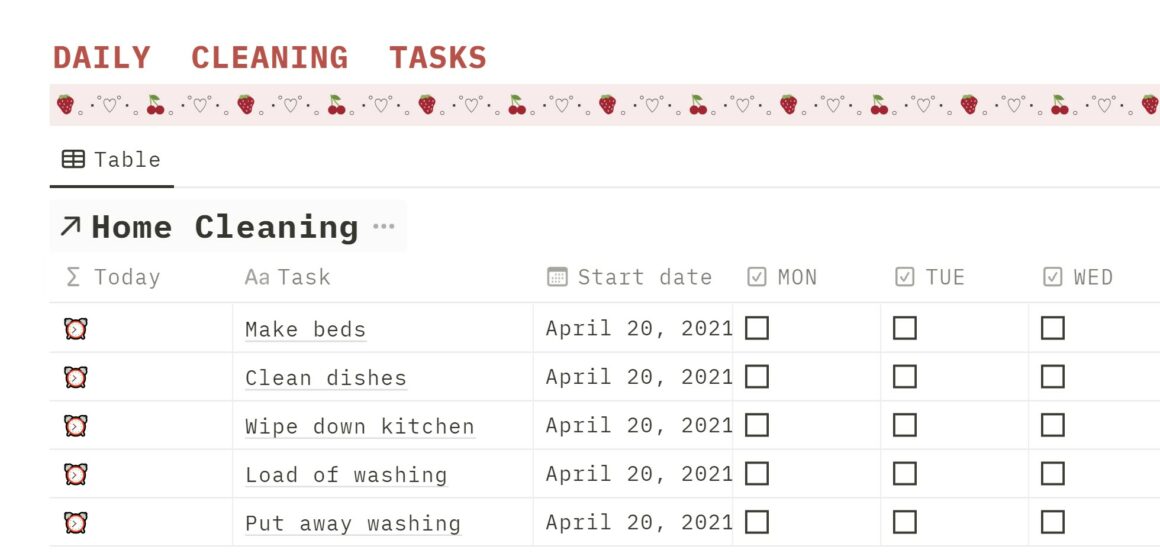 17. 90/90/1 rule Notion Template
The 90/90/1 Rule (90 Days, 90 Minutes, 1 Goal), introduced by Robin Sharma, recommends allocating 90 minutes every day for the next 90 days to work on the top goal that we want to achieve. This template helps you identify that goal and track your progress over the 90-day period.
18. Personal organization bundle Notion template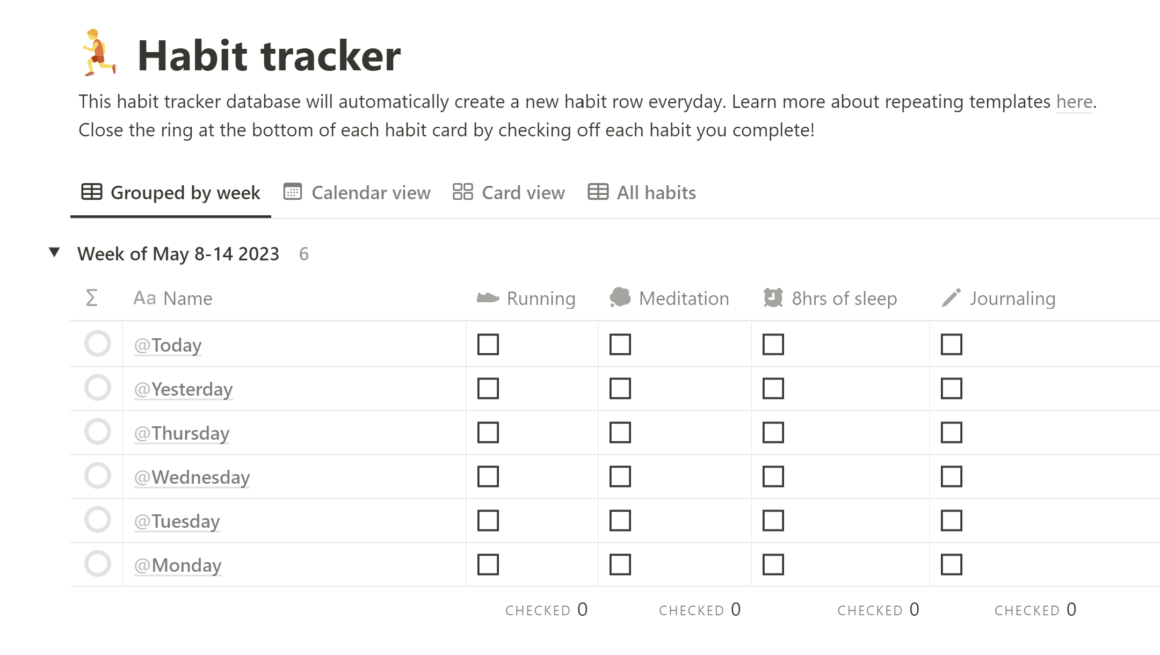 19. Home Renovation and Moving Planner Notion Template
20. Life Planner Template for Notion
This Notion planner covers daily, weekly, and monthly planning, habit tracking, goal planning, routines, wellness, and much more. Created to be both minimal and functional, this digital life planner is the ultimate template to help you build healthy habits and maximize productivity.
21. Beauty & skincare tracker For Notion
Track your skincare routines with this free skincare notion template and never lose a skincare routine again.

More Templates for Personal Use Right in Notion
Notion Templates For Student
Student templates are a great way to add personality to your schoolwork. With features like multi-device support, cloud sync, a feature-rich free plan, dedicated math and code blocks, a spreadsheet database, and more, Notion is the ultimate app for creating and organizing lecture notes.
1. Notion Student Dashboard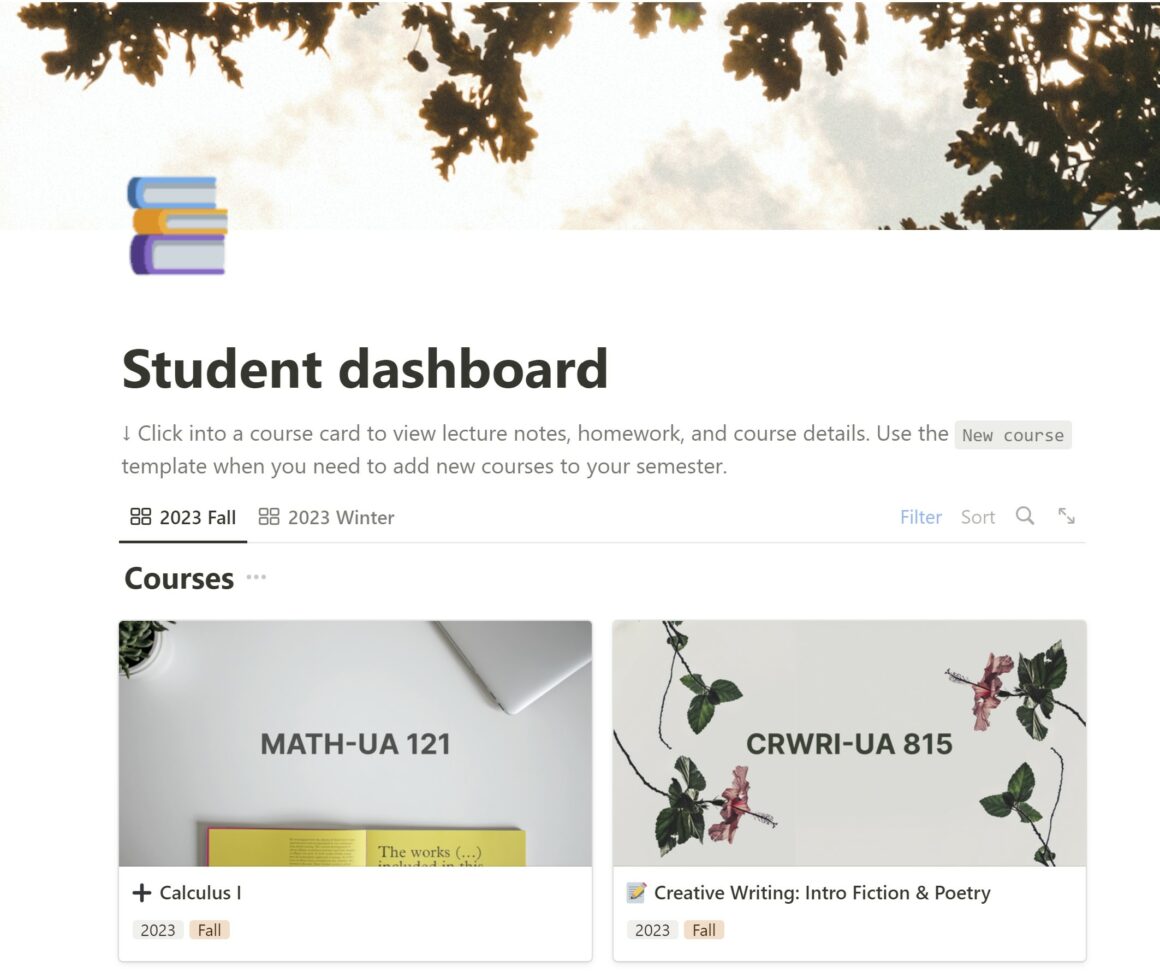 2. Notion Janice Studies' student dashboard
Plan, organize and track all your school activities from one easy-to-use central dashboard. Keep up with daily tasks and to-dos, track and take notes for all your courses and be alerted of any upcoming assignments and exams.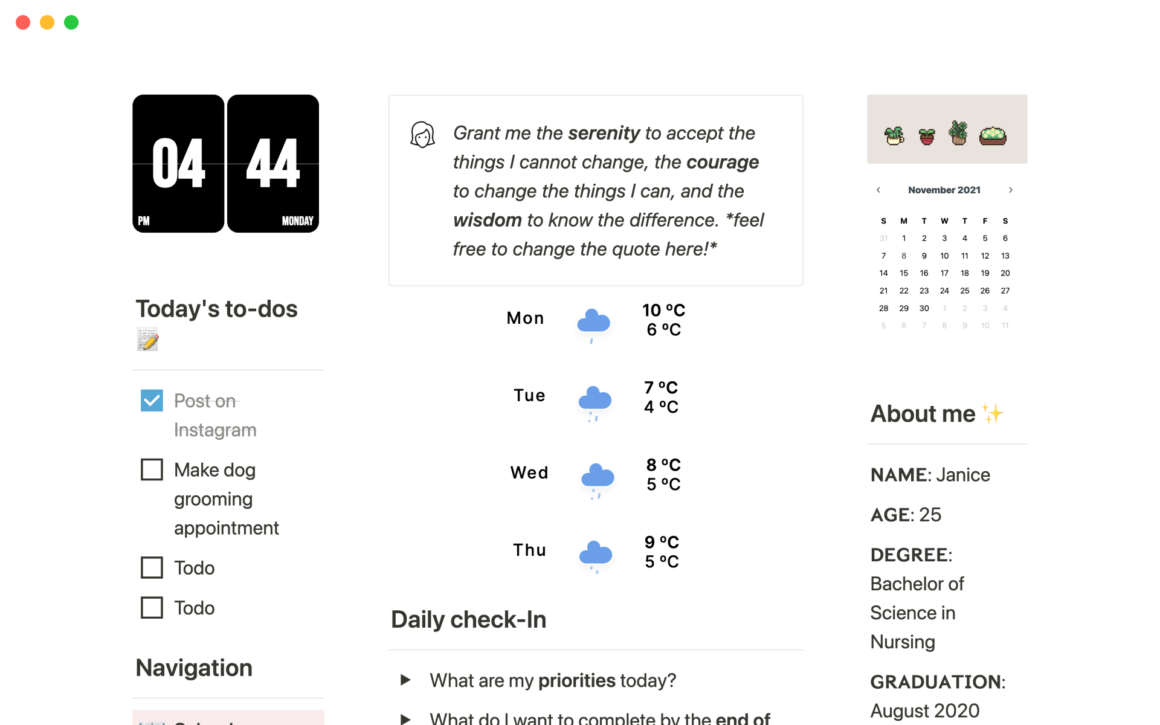 3. Notion College Degree Course Tracker
This notion template is inspired by a more basic spreadsheet I used before Notion came about. It includes:
GPA Calculator
Course Tracker
Degree Requirements Tracker
Multi-Year Planner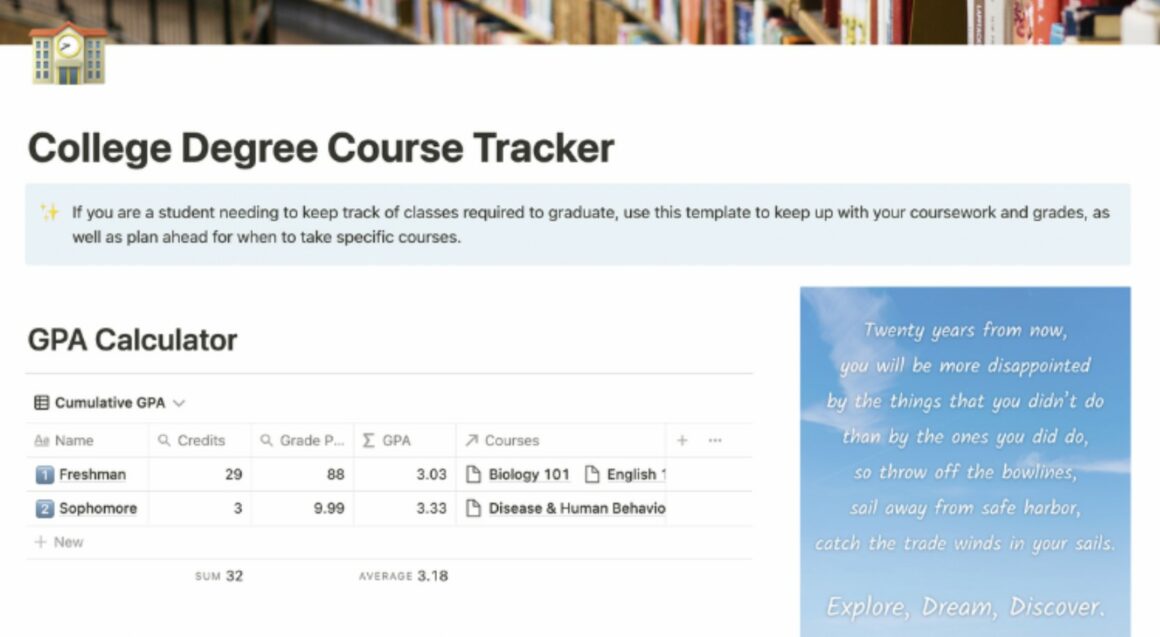 4. Aesthetic Notion Student Life Dashboard
Aesthetic Student Life Dashboard Notion Template to give your student life and task a home. This student notion template helps you to organize your life as a student in an aesthetic and beautiful way.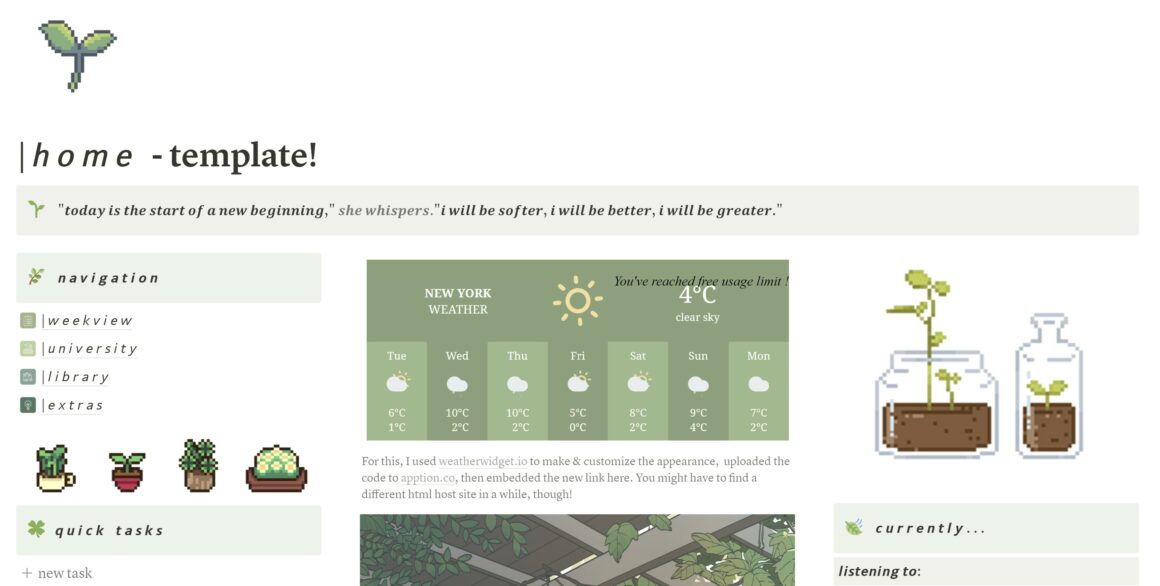 5. Notion Template for Student Dashboard
Student dashboard notion template is here to help you with your student works, tasks, exams, and more all in Notion for Free!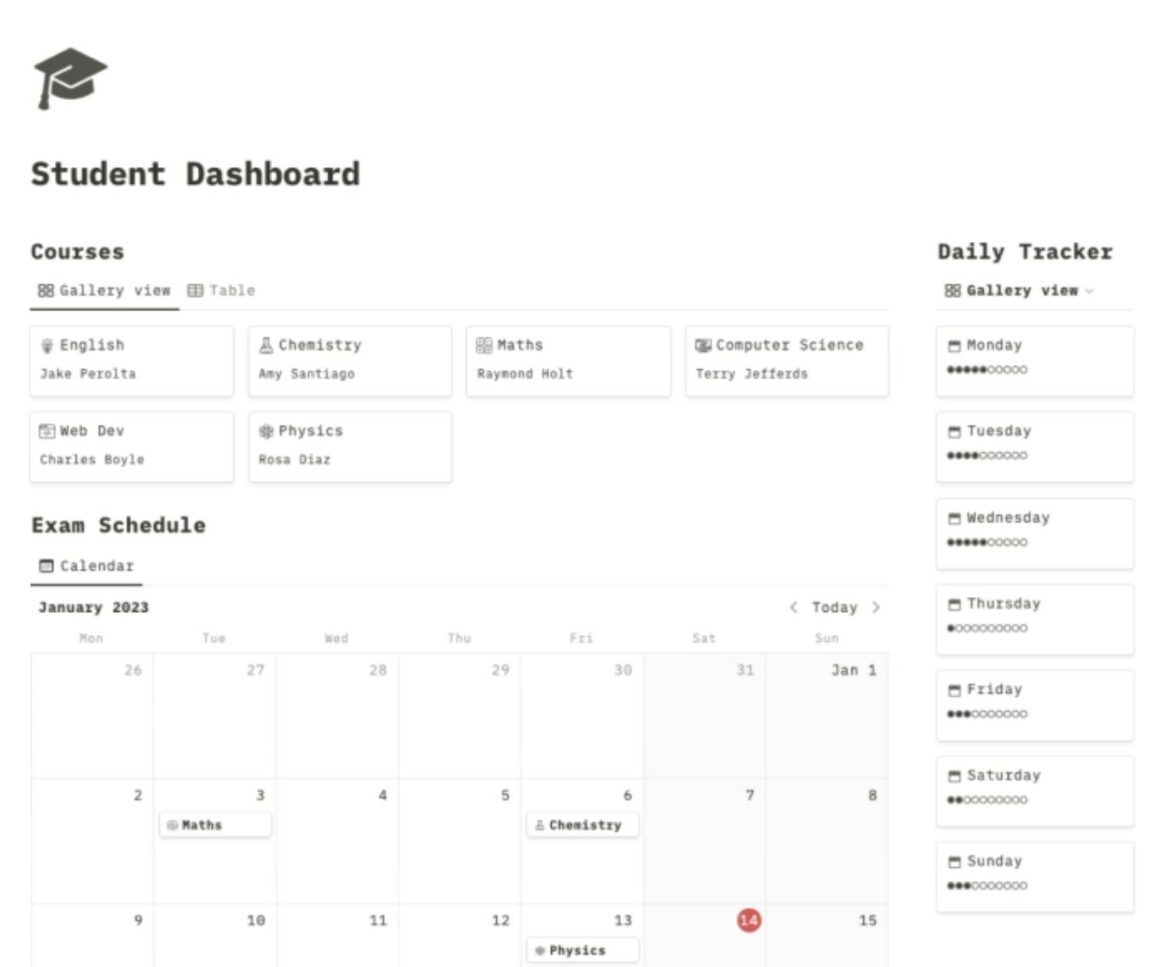 6. University hub Notion Template
This is a template for students to keep track of their university studies by giving them a central place for their assignments, uni events, notes/active recall questions, course material, and more.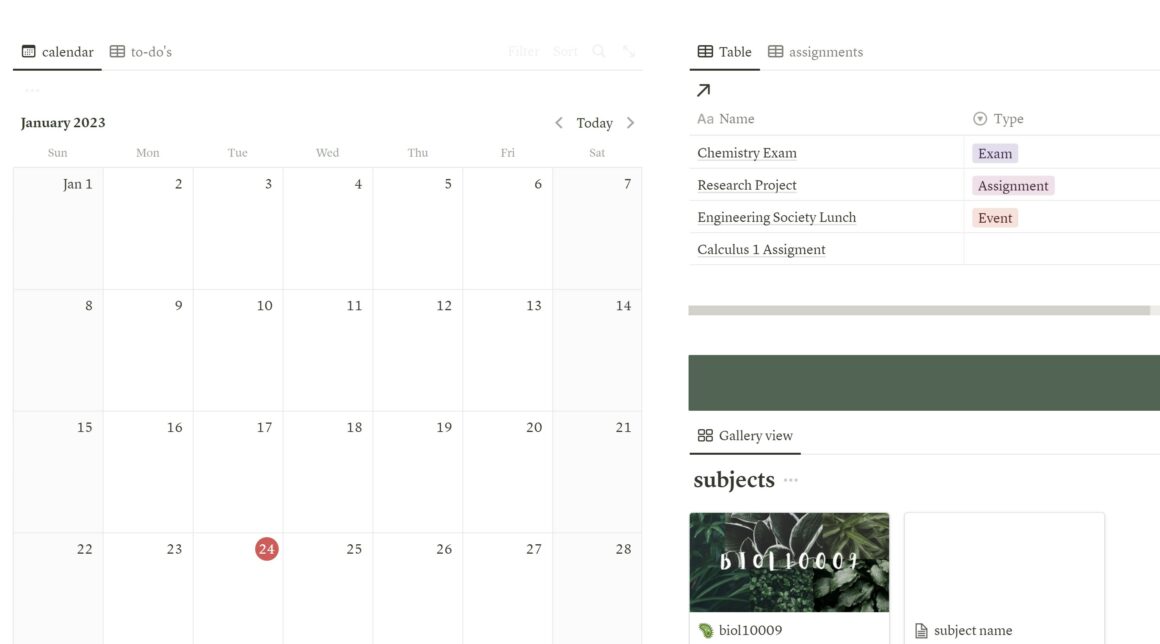 Notion Templates For Finance and budgeting
Introducing Financial Buddy, your ultimate companion for tracking and managing all your finances in one place. With Notion Finance Tracker, you can take control of your finances with centralized tracking and management, and simplify your financial life.
Keeping a handle on your finances can be overwhelming, but Financial Buddy simplifies the process. Our comprehensive operating system empowers you to effortlessly track your income, expenses, and create automatic reports for a clear overview of your financial health. Say goodbye to the stress of not knowing where your money goes – Financial Buddy is here to help.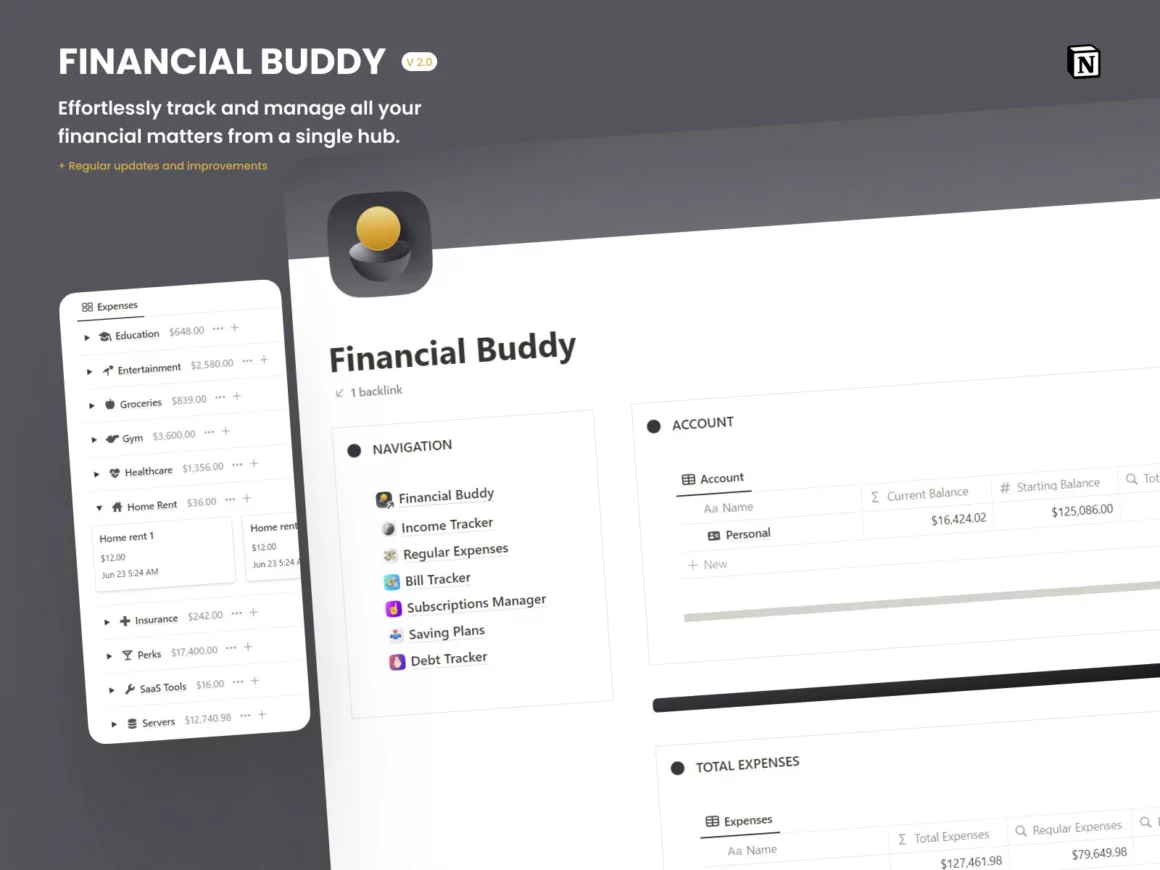 2. Notion Finances Tracker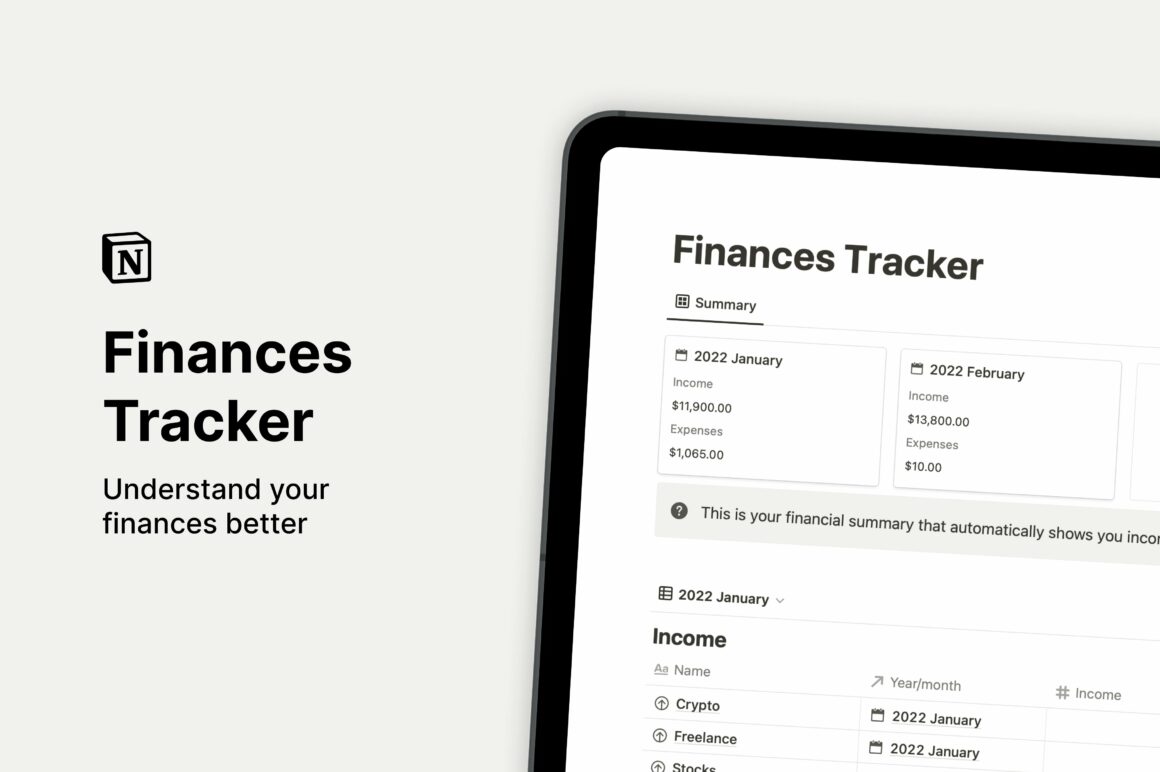 3. Financial tracker for Notion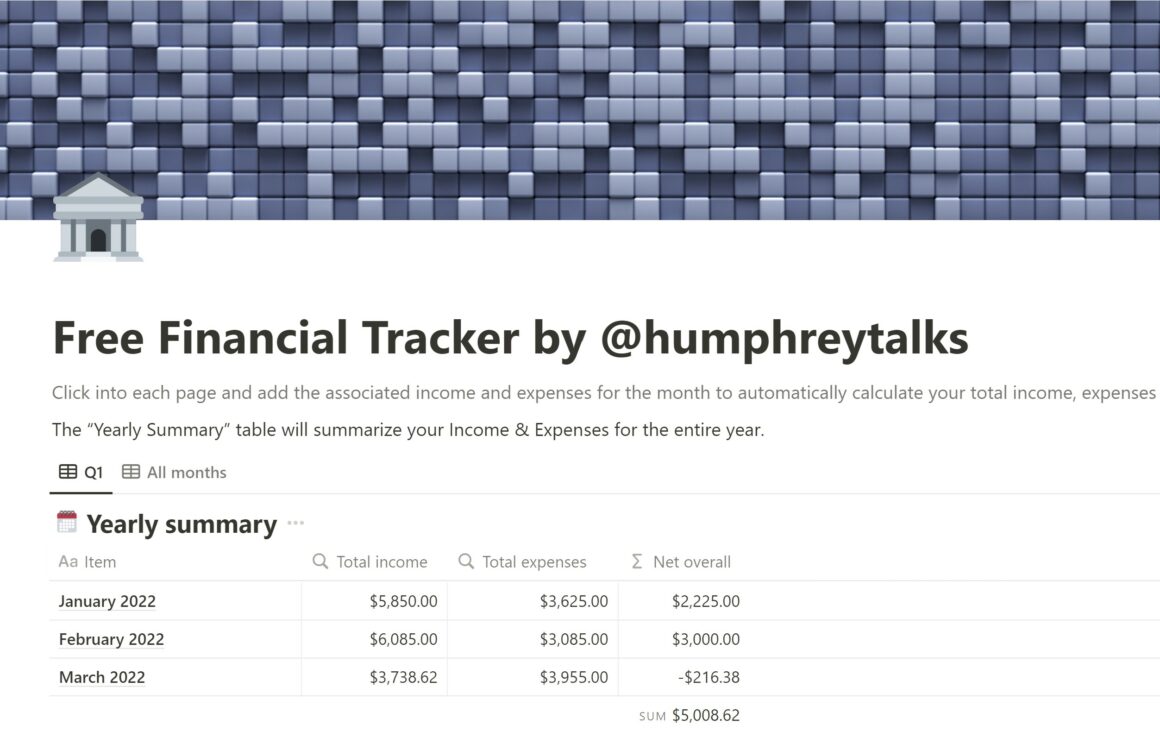 4. Personal finances template for Notion
The finances template includes a categorized Kanban board of my expenses, debts, and extra expenses and a Cash Flow Calendar so I can visually see when I have money coming in and out.

5. Notion Investment Dashboard
Manage and track all your investments in Notion with this simple and to-the-point notion template for all your investments.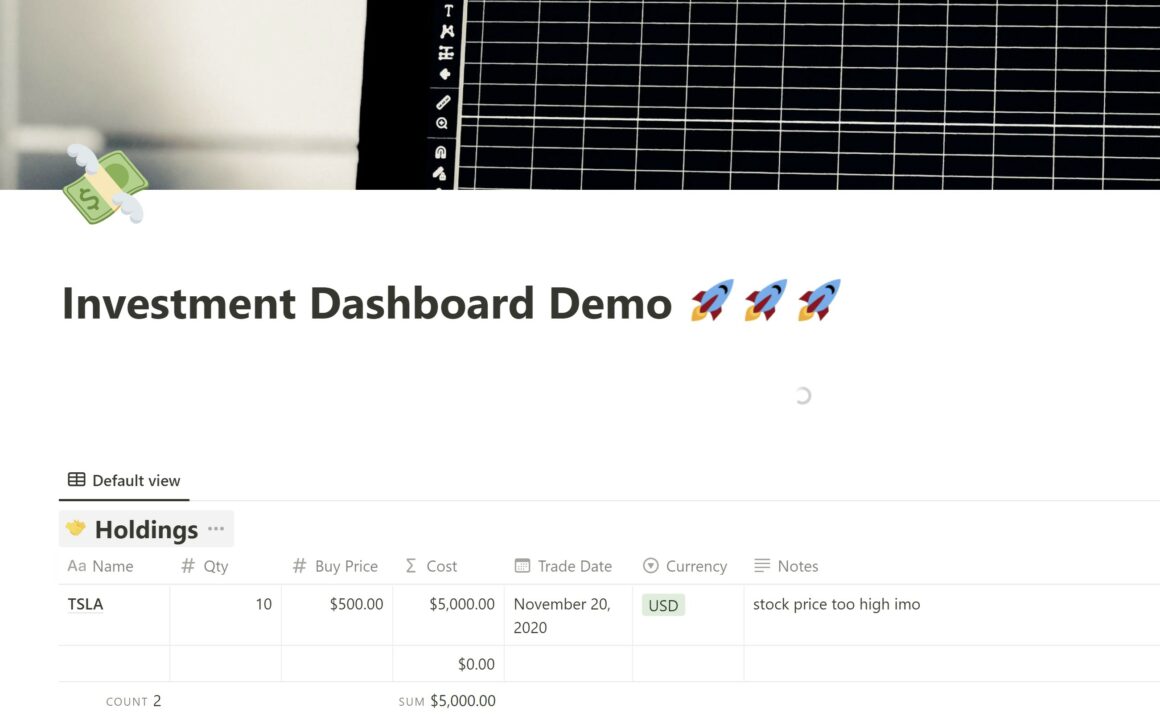 The Ultimate Finance Tracker & Budgeting Notion Template is an incredibly useful tool that can help you to manage your finances better. With this template, you can easily track your expenses, income, and savings, as well as create a budget that will help you to stay on track financially.
In addition to these features, the template also comes with a range of other tools and resources that can help you to manage your finances more effectively. For example, there are multiple pages for recording different types of transactions, including bills, credit card payments, and investments. There are also pages for tracking your net worth, setting financial goals, and creating a schedule for paying off debt.
7. Finance & Budgeting Notion Template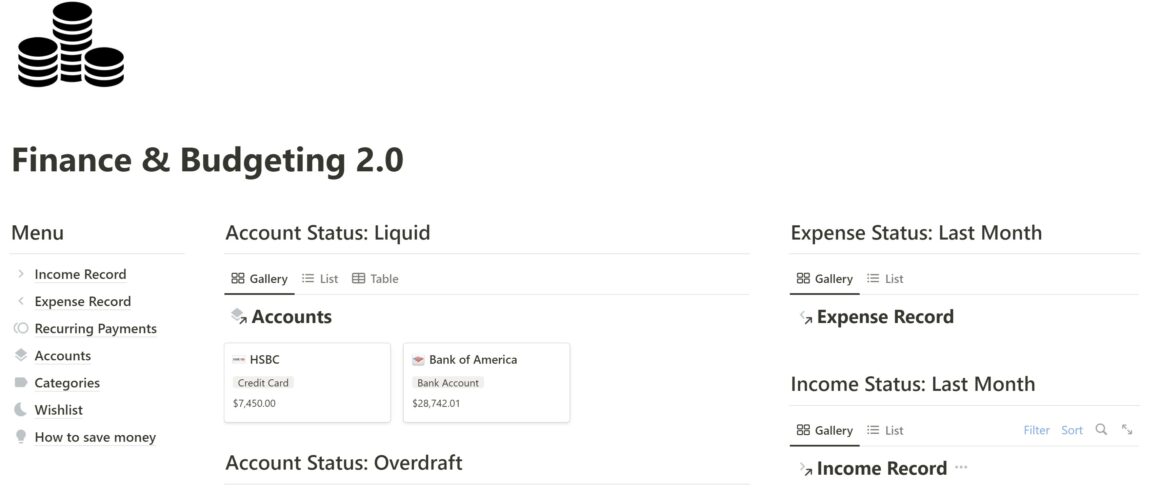 8. Notion Bills Tracker
Monitor and manage your expenses by keeping track of your bills, payments, and due dates with ease.
Avoid late fees, track your payments on time, and improve financial management.
Our bill worth tracker helps you track your financial situation by showing bills due to be paid, bills already paid, and bills past due dates to help you pay your bills on time.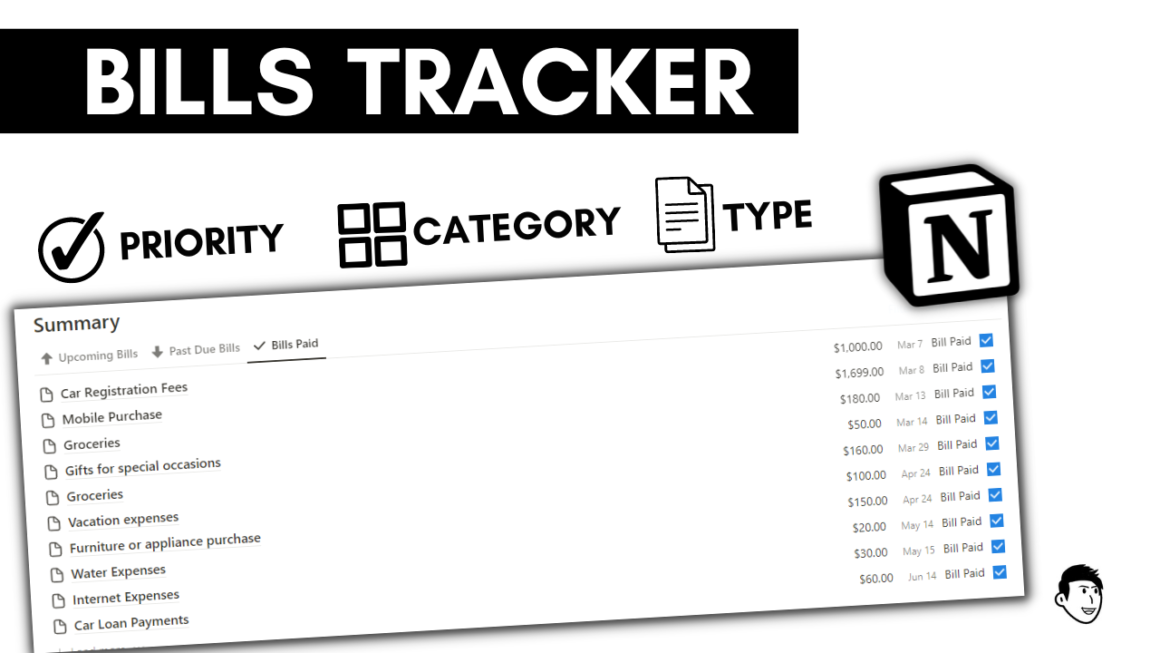 Notion Templates for Businesses and Startups
Free and Paid Notion Templates for Startups and Small Businesses to streamline and enhance your company's operations. With these templates, you can optimize workflows, boost collaboration, and drive success. From project management and task tracking to team communication and document organization, These Notion Template for Businesses provides a comprehensive solution for all your business needs. Take advantage of pre-designed layouts, customizable sections, and intuitive features to increase efficiency and productivity. Transform the way you work and propel your business forward with Notion Template for Businesses.
Notion Business Hub, Product Hub, Marketing Hub, Finance Hub, Brand Management, and everything else you need to manage and grow your business.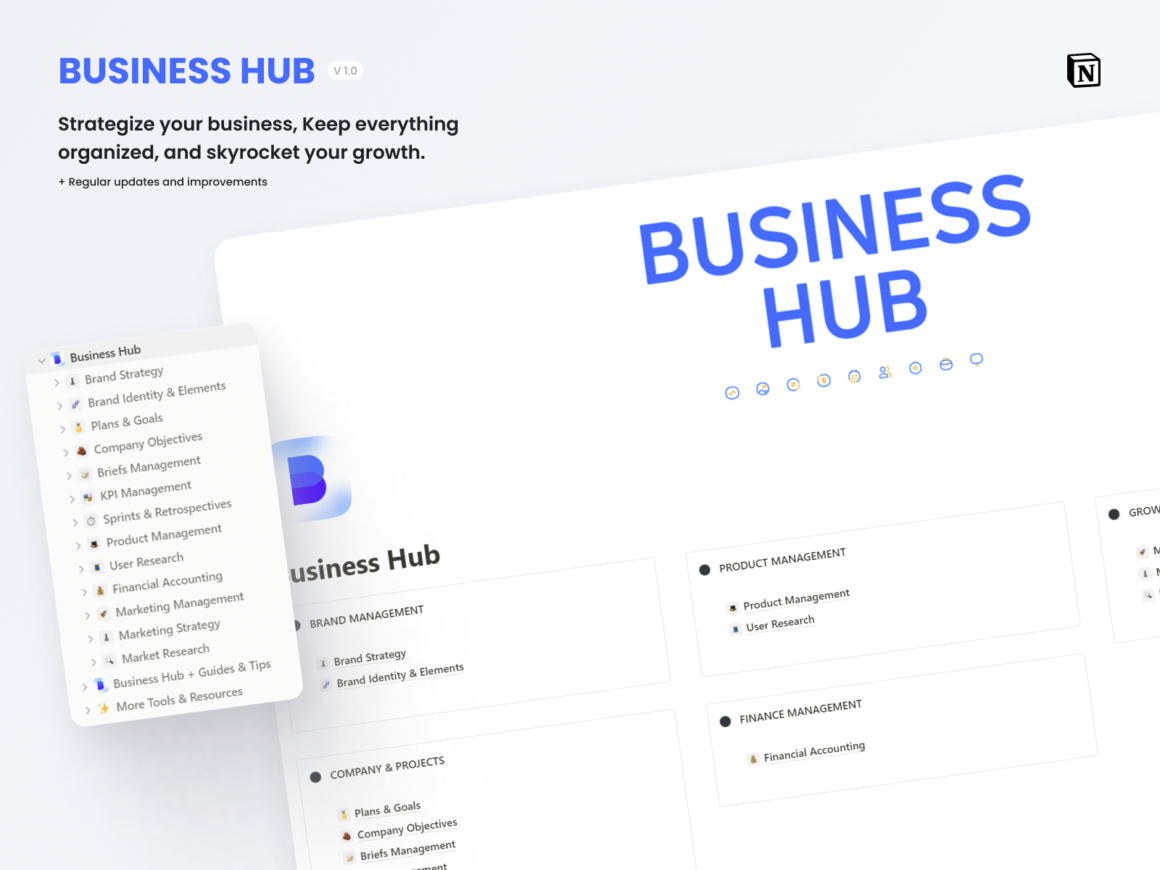 One place for Everything in your Business.
Tired of cobbling together multiple apps to form your Business? Me too. Business Hub lets you capture and organize everything inside of Notion – turning it into an all-in-one workspace.
Business Hub is the most advanced business & startup Notion template that helps you manage every aspect of your SaaS product, Digital product, Startup, and in general your online business.
2. Free Notion SaaS planner
Creating software products involves a lot of moving parts and staying on top of them is crucial to its success. Use this template to keep track of your project roadmap, docs, budgets, and more!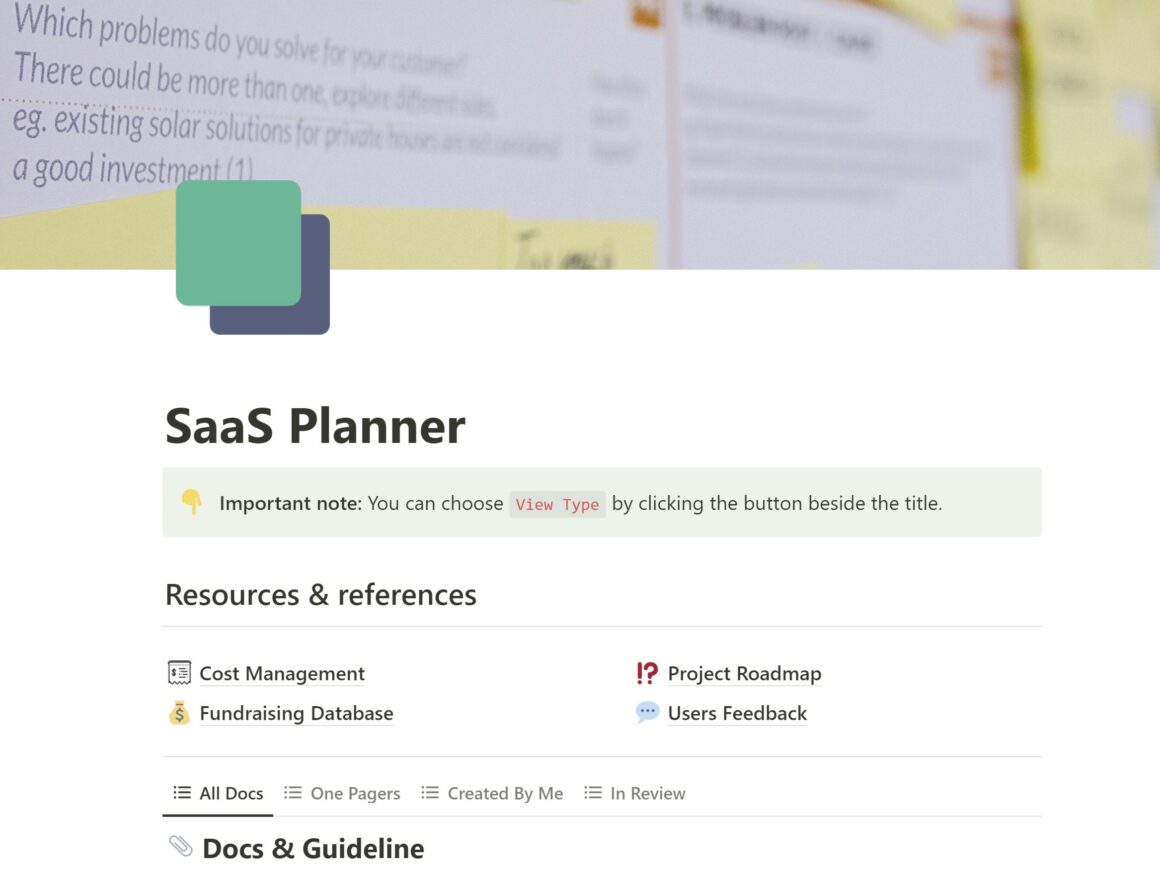 3. Notion Side Hustle Template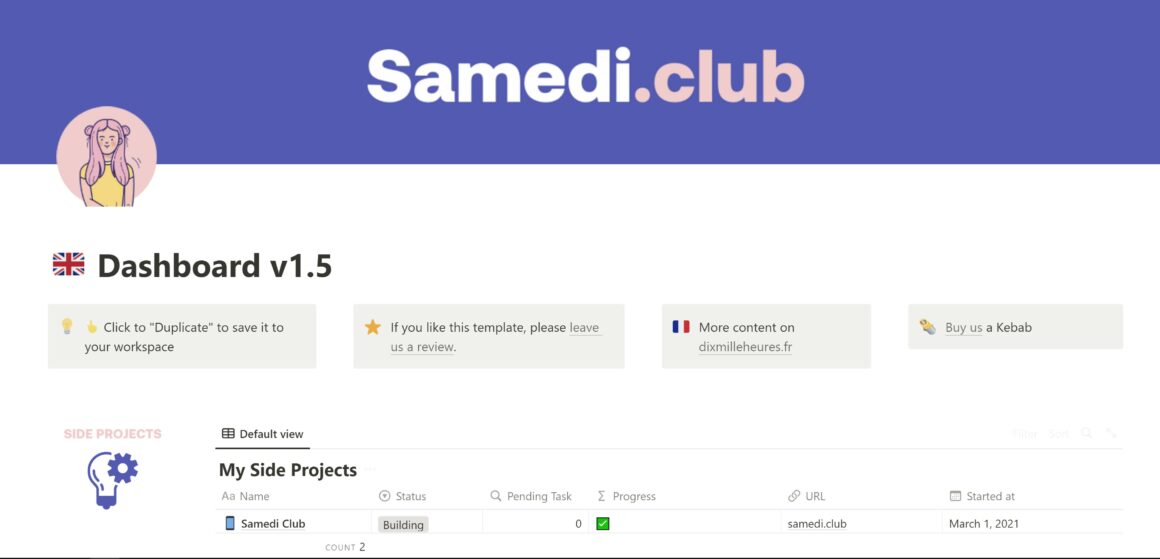 4. Startup Notion Template, By Notion
Startup in a box contains everything you need to get started on Notion. It's a collection of real Notion pages that helps you build and operate your company from ideation to scale. Spanning multiple use cases, the templates are organized by relevant stages of a founder's journey so you can quickly find what's most relevant for you.
We know early-stage startups don't have much time to build key fundraising, team operations, and sales processes out from scratch.
So we put together this startup OS to help you get set up in minutes with pre-built templates. They're based on learnings from hundreds of startups who've nabbed their first hundred customers and raised from the likes of Y Combinator, First Round, Sequoia, and Index.IN THIS COLLECTION
6. Clarify your Small Business with Notion
Since so many aspects are included in the creation and development of your small business, it is quite easy to get confused. These pages will help you to sort out the important details and information about your small business to get you started.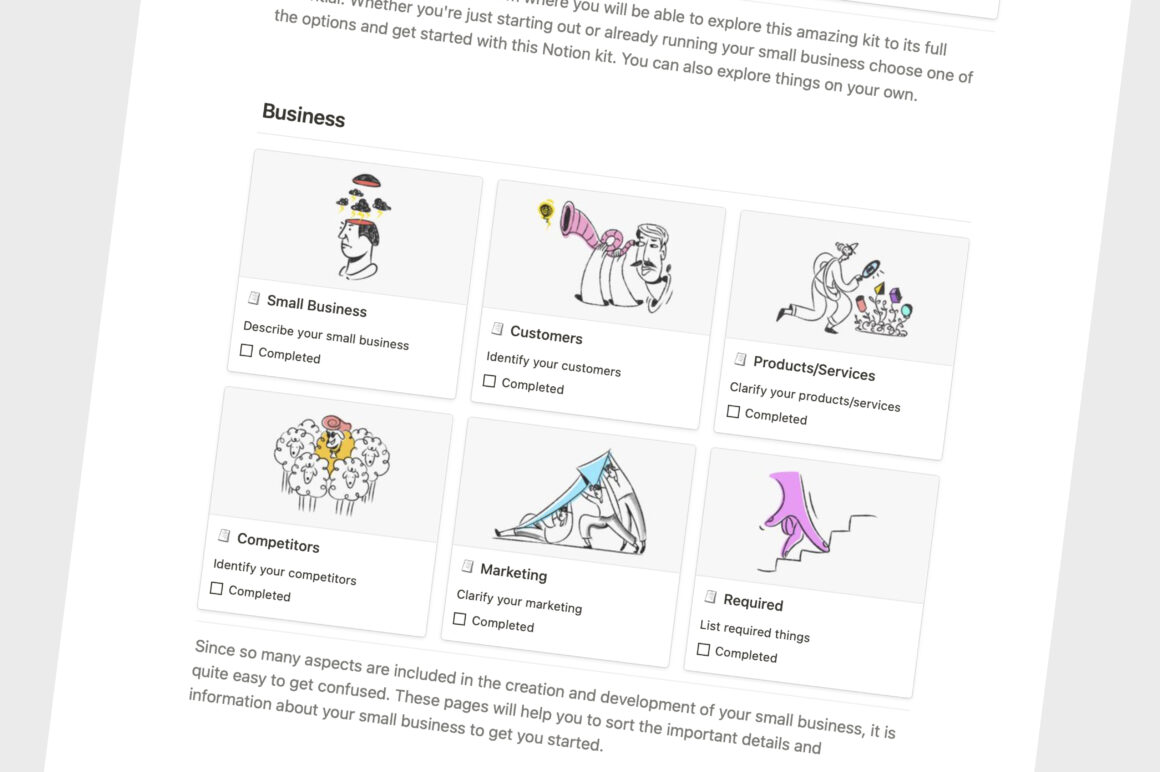 7. Simple CRM Notion template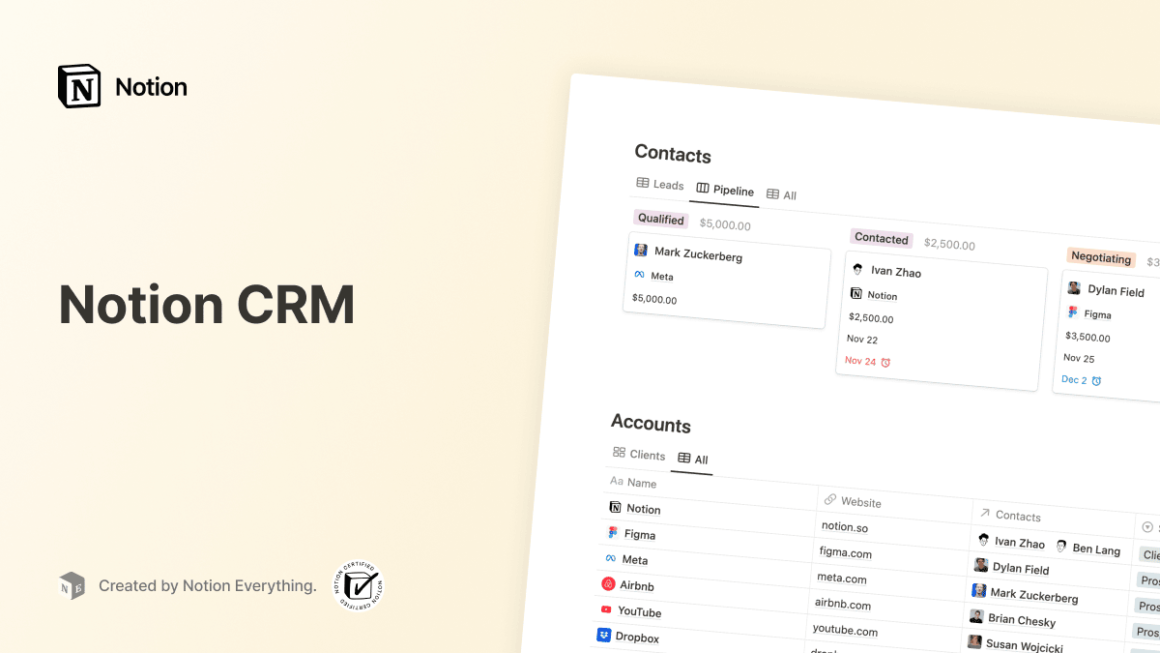 8. Notion E-commerce Dashboard
Notion Ecommerce Dashboard is my first public template for the entire community. You will be able to manage your e-commerce in a total way and with simple steps. This is the first version of the template, I will keep updating it over time and you will not have to pay for it again.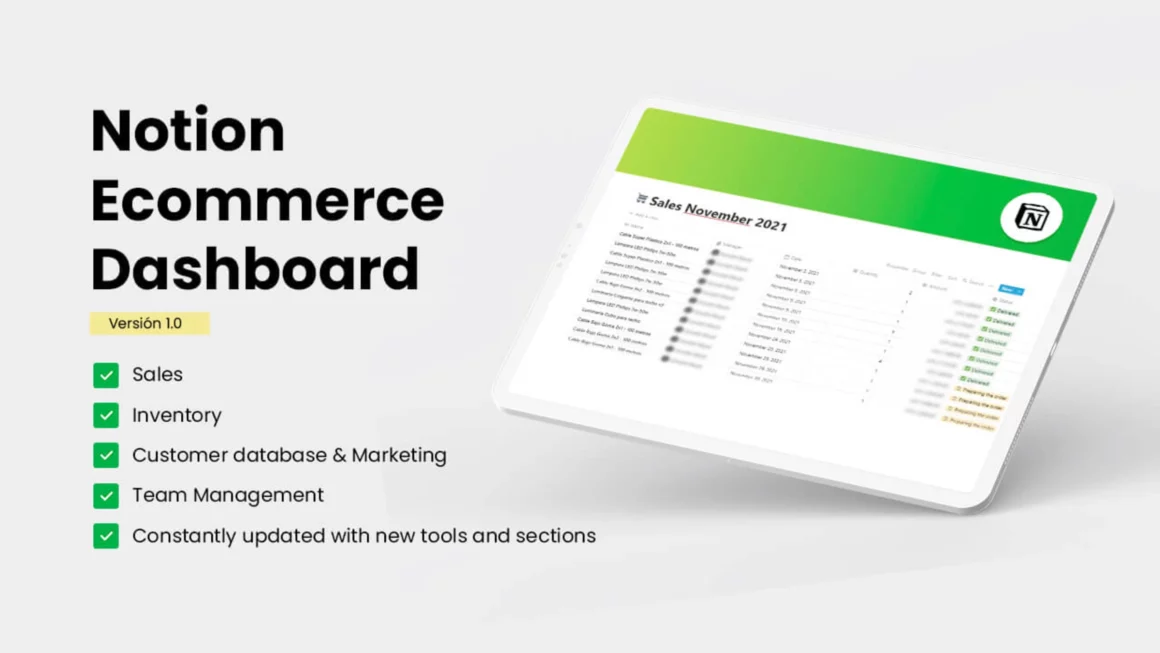 9. Shopify's business blueprint for Notion
This template is designed to give you the tools, skills, and knowledge to start your own business. It's filled with insights and exercises tailored to help early-stage entrepreneurs go from ideation to execution, and beyond.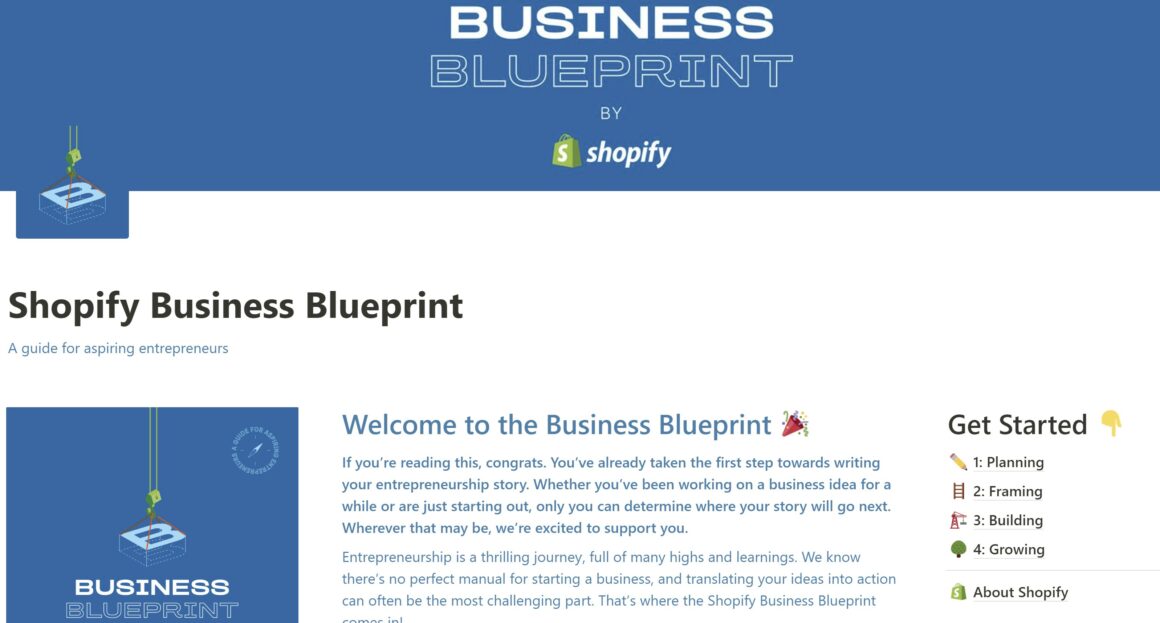 Manage everything about your digital and physical products right in Notion!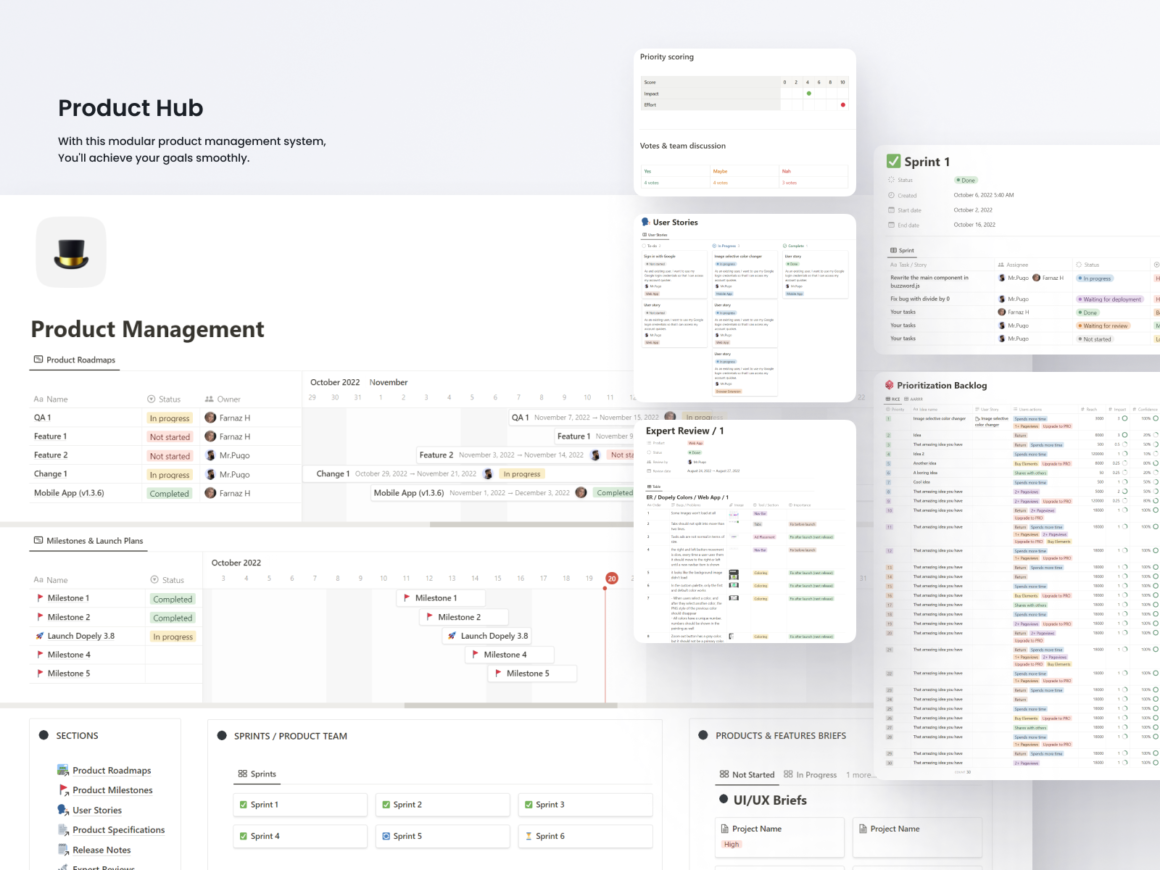 11. Manage Your E-commerce Business with Notion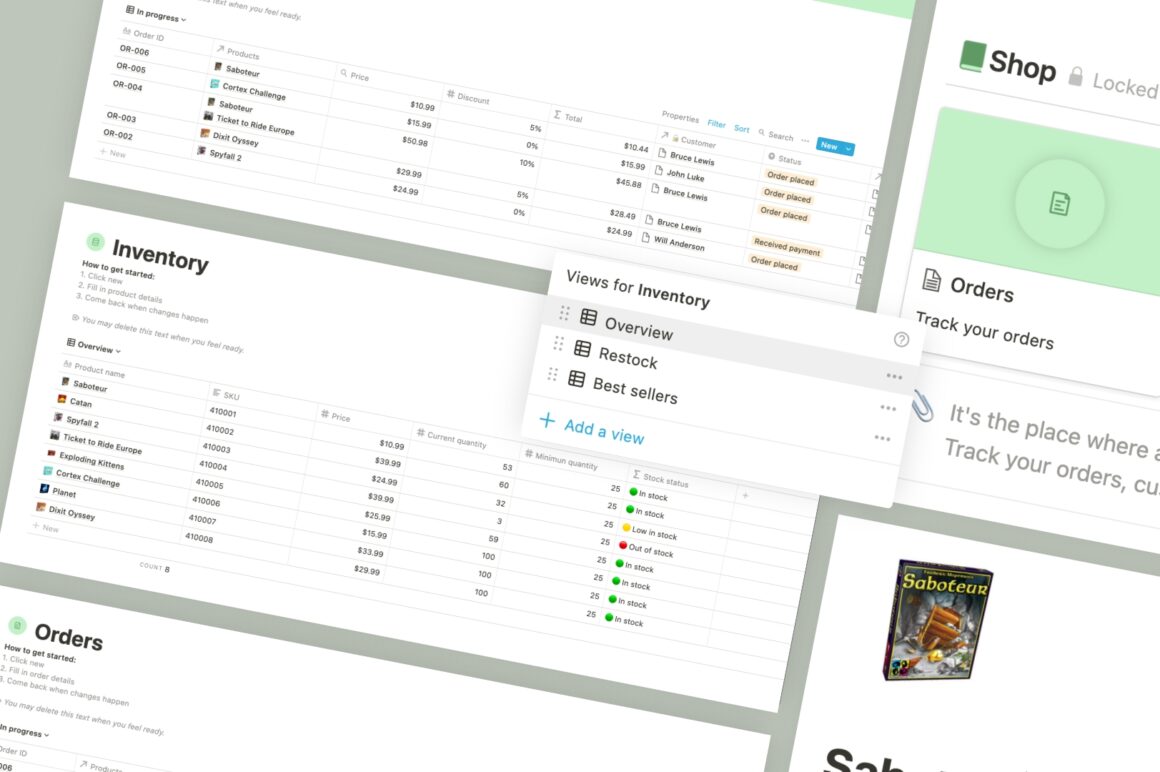 Businesses do not operate in a vacuum. Understanding the competitive landscape is a crucial component of any business strategy or product management role. In today's digital world, it's easier than ever to conduct competitive research and gather valuable insights about your competitors. However, efficiently capturing and organizing this information in a user-friendly space can be challenging.
13. Growth Hub Template for Notion
This Notion template provides everything you need to grow your business using Notion. It includes tools for content and social media calendar planning, managing your growth team, task management, and more.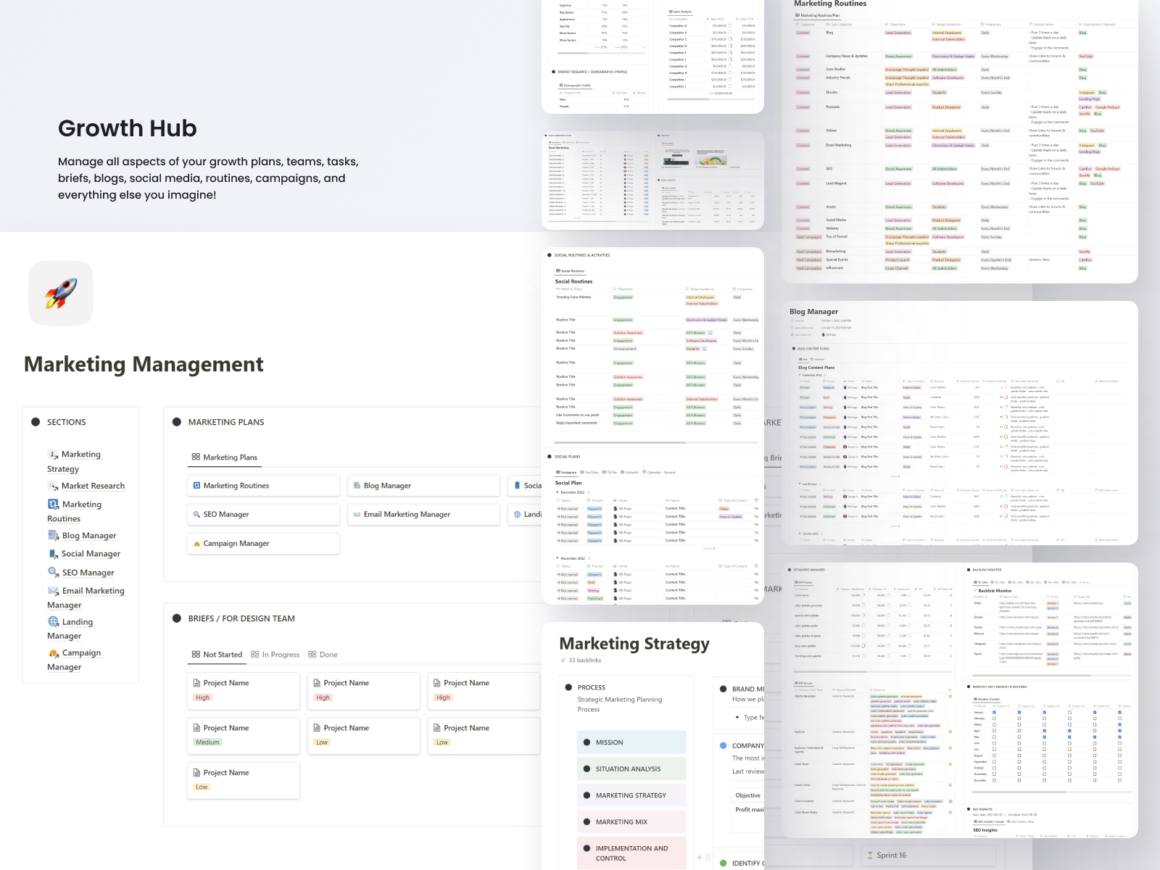 This Notion template offers a comprehensive solution to develop and expand your business. With its wide range of features, you can effortlessly plan your content and social media calendar, keep track of your growth team's progress, and manage your daily tasks efficiently. Moreover, the template provides an organized space for you to store all your important files, collaborate with your team members, and communicate seamlessly. By utilizing this template, you can enhance your productivity, streamline your workflow, and achieve your business goals in a more structured and systematic manner.
14. Submit a design request template
Streamline your team's design requests with Notion's new buttons. With a simple click of the "Submit a Design Request" button, team members can effortlessly create a new entry in the database, making it easy to track and manage requests. Use this template to enhance communication and ensure a smooth, organized design request process for your team.
15. Communication Plan for Notion
Create a structure for your communication planning by defining the objective and goals (as well as relevant measurements), audience, key messages and relevant channels. Bring it all together in a simple overview.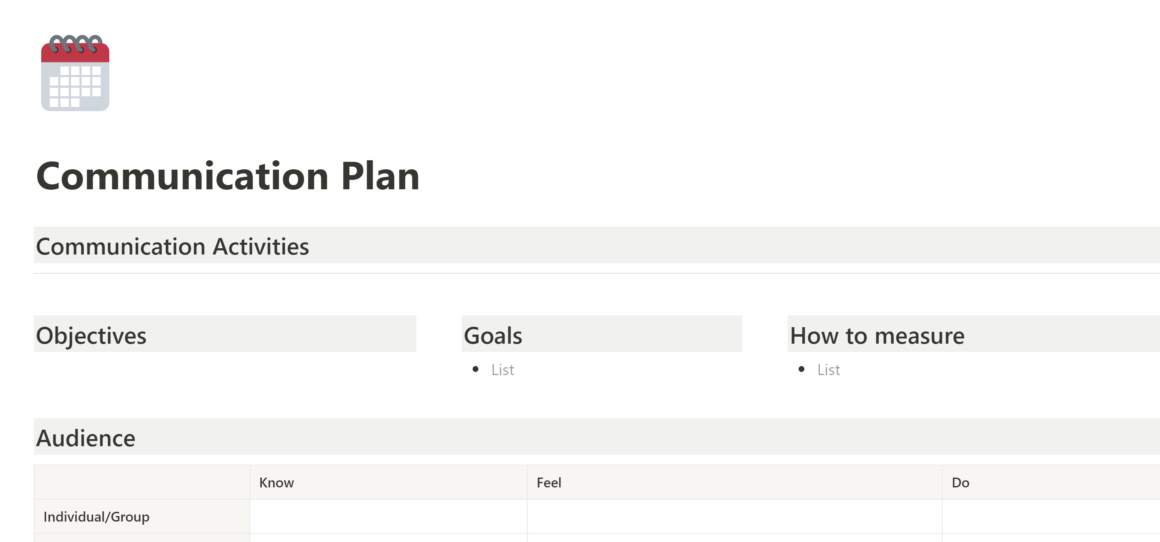 16. Team Pulse
Team Pulse is tailor-made for team leaders, managers, and entrepreneurs who value meaningful connections and aim to create a thriving workplace culture. Whether you lead a startup, manage a medium-sized team, or work in a larger organization, this template adapts to fit your unique needs and fosters a productive and engaged team.
Need more notion templates for your business? check the link below:
Note Taking and Journaling Templates
1. 1:1 Notes Notion Template
This template is perfect for keeping all of your 1:1 notes and docs in one place. You can add dates to each meeting and even check off action items as the week progresses.
2. Memory Hub | Notion Note Taking & Personal Knowledge Base
3. Cornell Note Taking Method
Anyone who needs taking notes in an easy and successful way, this is their template. Thanks to the Cornell Note Taking Method template you will have all the ideas and notes in one place where you can see all at a glance. After the lecture you can download the notes as a PDF and use the template for the next class.
4. Daily Organiser 2023 | Journaling Template
Organise your daily, monthly, and yearly goals so your days don't blend into each other and you keep sight of what's important!
5. The 2-Minute Bullet Journaling Template (Notion)
6. Analog Bullet Journaling System for Notion
More productivity templates for your Notion workspace
Health & Wellness Notion Templates
1. Mood Station & Mood Tracker Template for Notion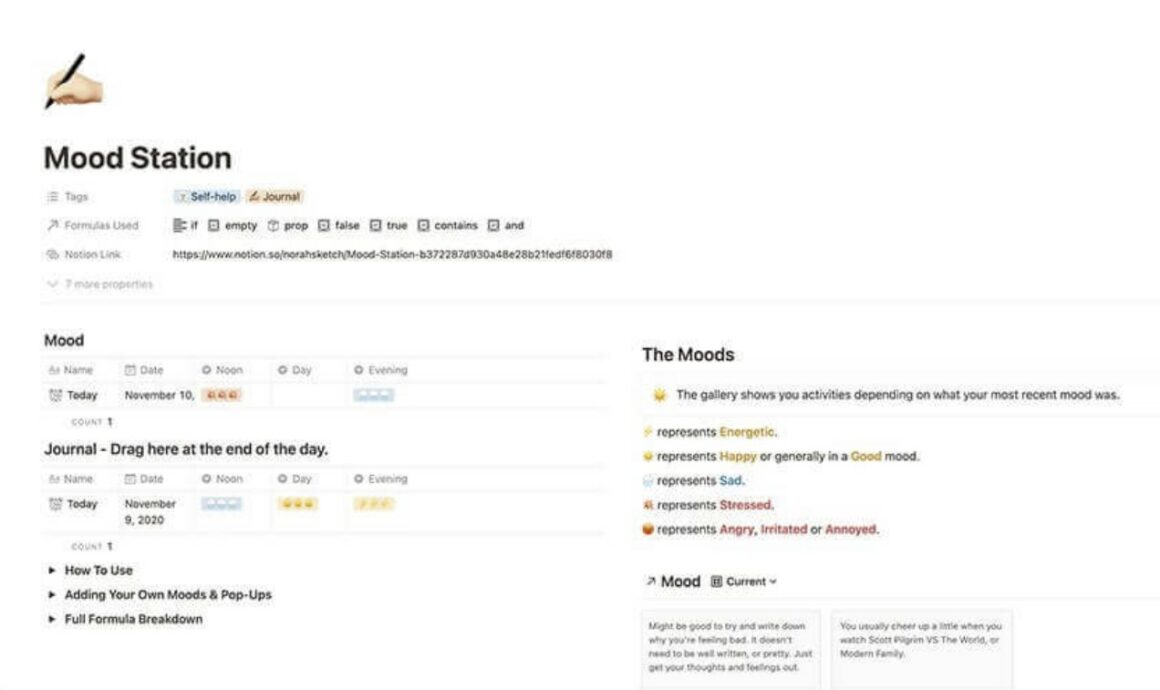 2. 30-day workout plan in Notion Template
Stay on top of your fitness goals and build accountability with this 30-day workout plan. Each day contains curated exercises and guides for how to perform them effectively. Use this template to build healthy habits and reach your fitness goals.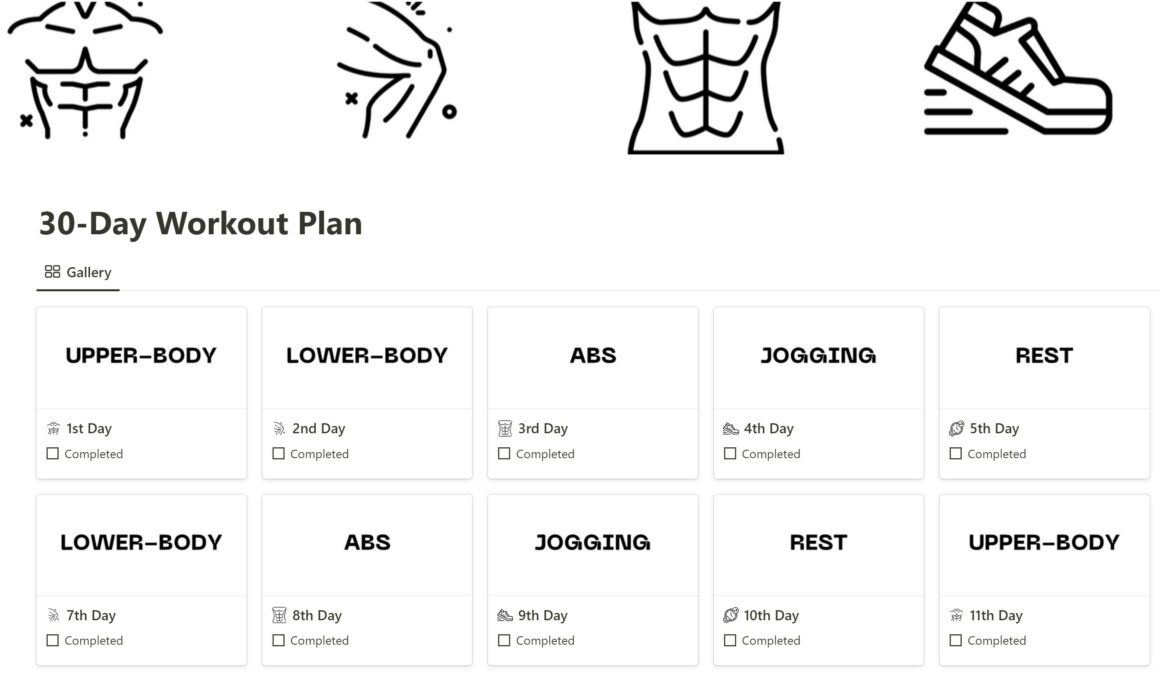 3. Simple Notion Workout Tracker Template
Track your workouts and gym plans all in Notion with the help of this Notion Template.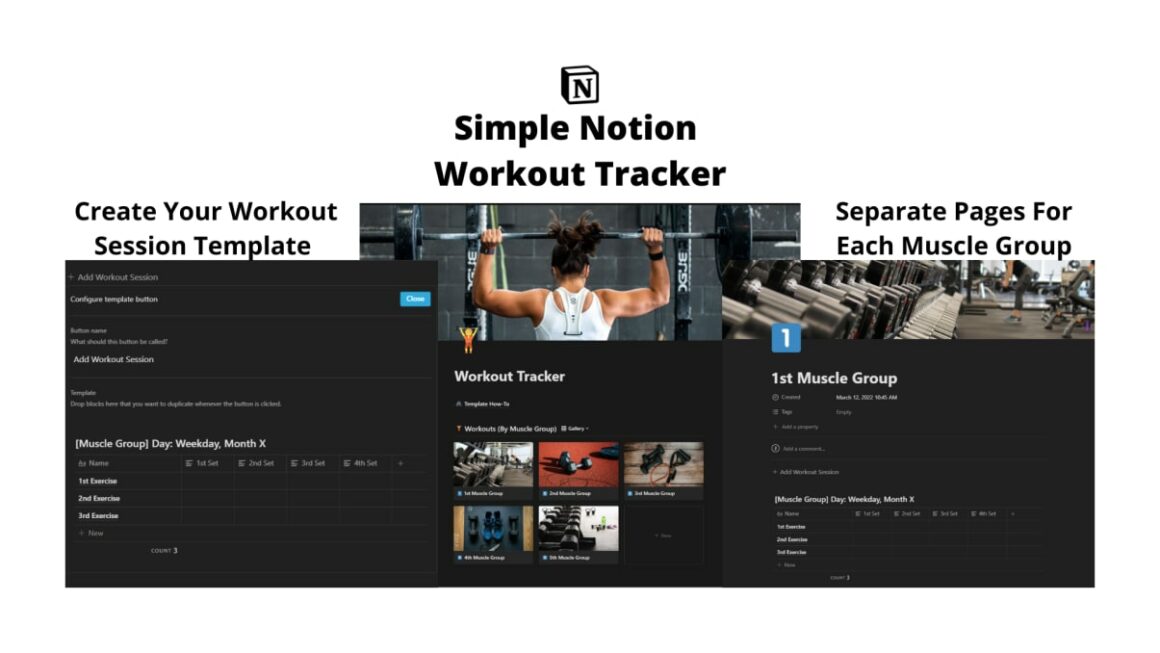 4. Notion Fitness Tracker Template
This fitness notion template helps you to plan and track all your workout effort all in Notion.
5. Workout dashboard for Notion
If you're an avid gym-goer who wants to keep track of your workout history then look no further! Use this template to track individual exercises within master workouts. It was designed to track workouts at OrangeTheory but can be modified to fit any workout-tracking needs!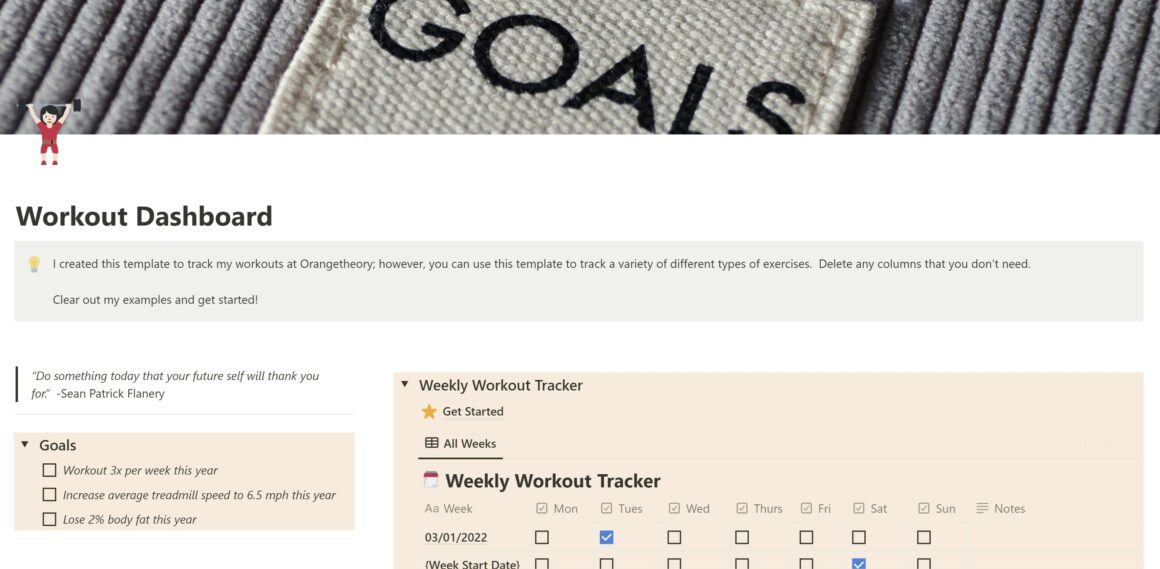 6. Workouts Notion Template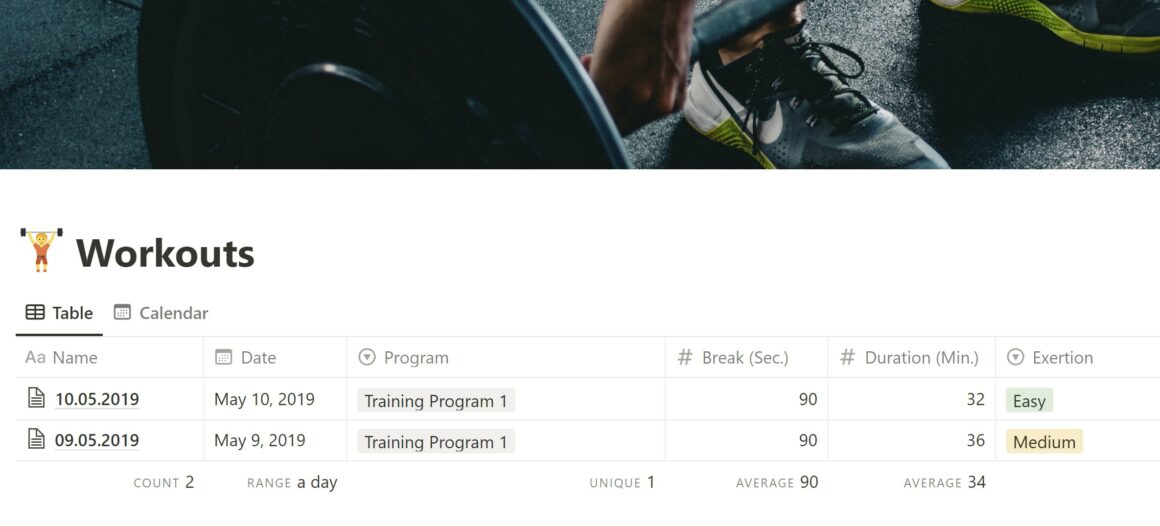 Notion Templates for Meal and Nutrition Planning
1. Free Notion Meal Planning Dashboard
Meal planner notion template is great to plan and organize your meals for every days and weeks.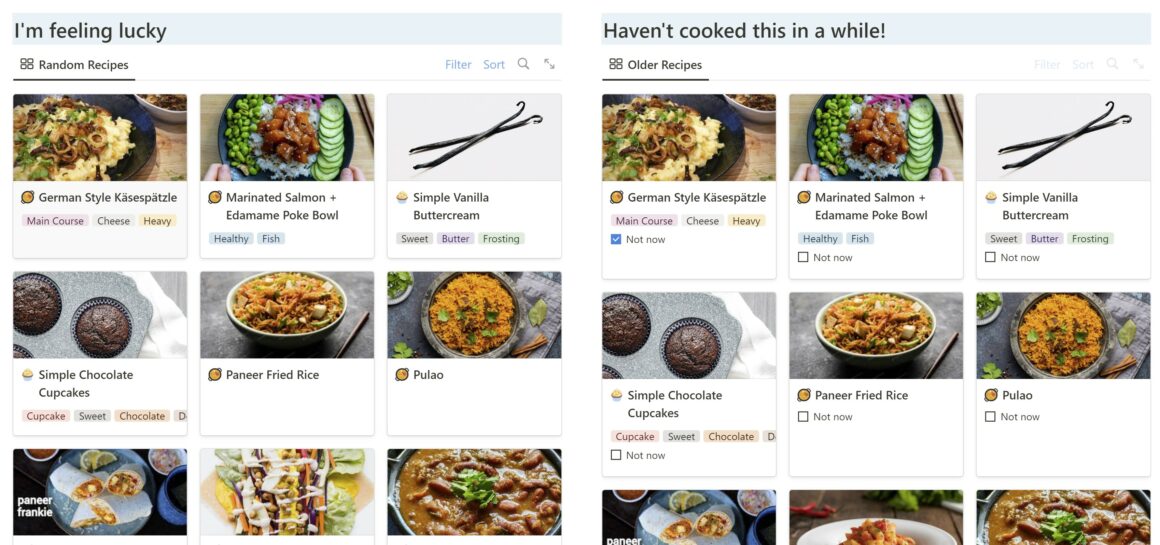 2. Free Meal planner for Notion
Streamline your schedule by knowing what you'll eat during the week and which ingredients you'll need to buy. This template helps you capture recipes and ideas for meals anytime, schedule them on a weekly basis, and generate a grocery list so you don't forget anything!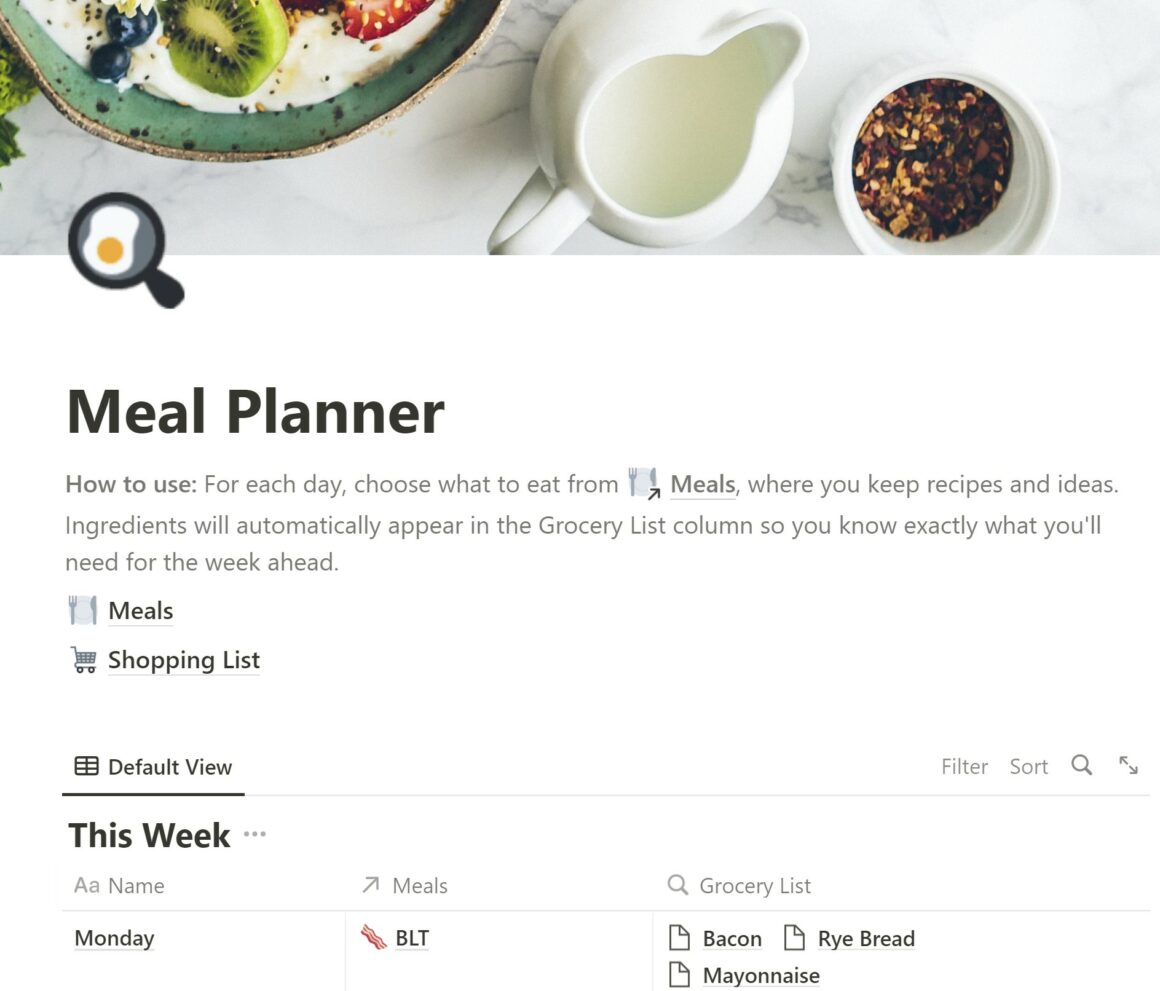 3. Meal planner Notion Template (Free)
Bring all your recipes into a centralized system and structure your diet by planning meals so you can shop once and spend more time enjoying the process of cooking.
An included recipe database template ensures all your recipes look the same, and you can organize your upcoming recipes for the week by dragging and dropping them in the board view. Share recipes with family, roommates, or friends to cook together!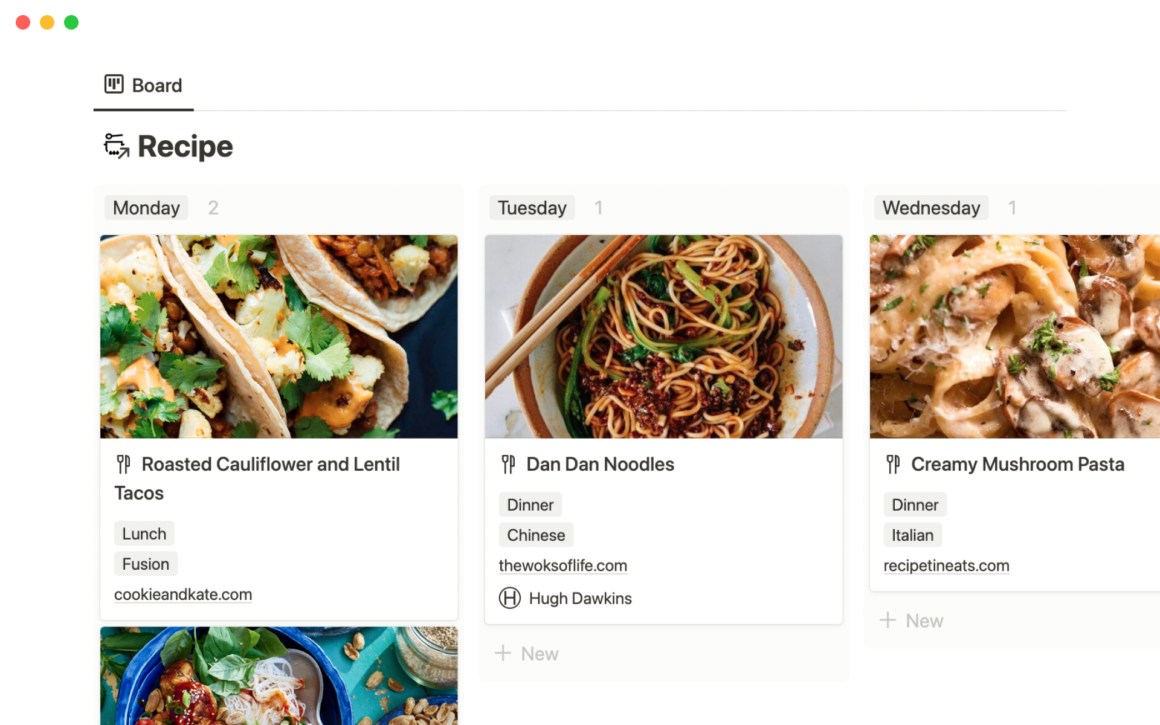 4. Mindful eating with this Free Notion Template
Looking to get mindful of your eating habits? This nifty little template is perfect for keeping you on track! Simply fill in the date, meal, and what you ate, and you're good to go. Whether you're looking to lose weight or just eat a bit more consciously, this template will help make it easy.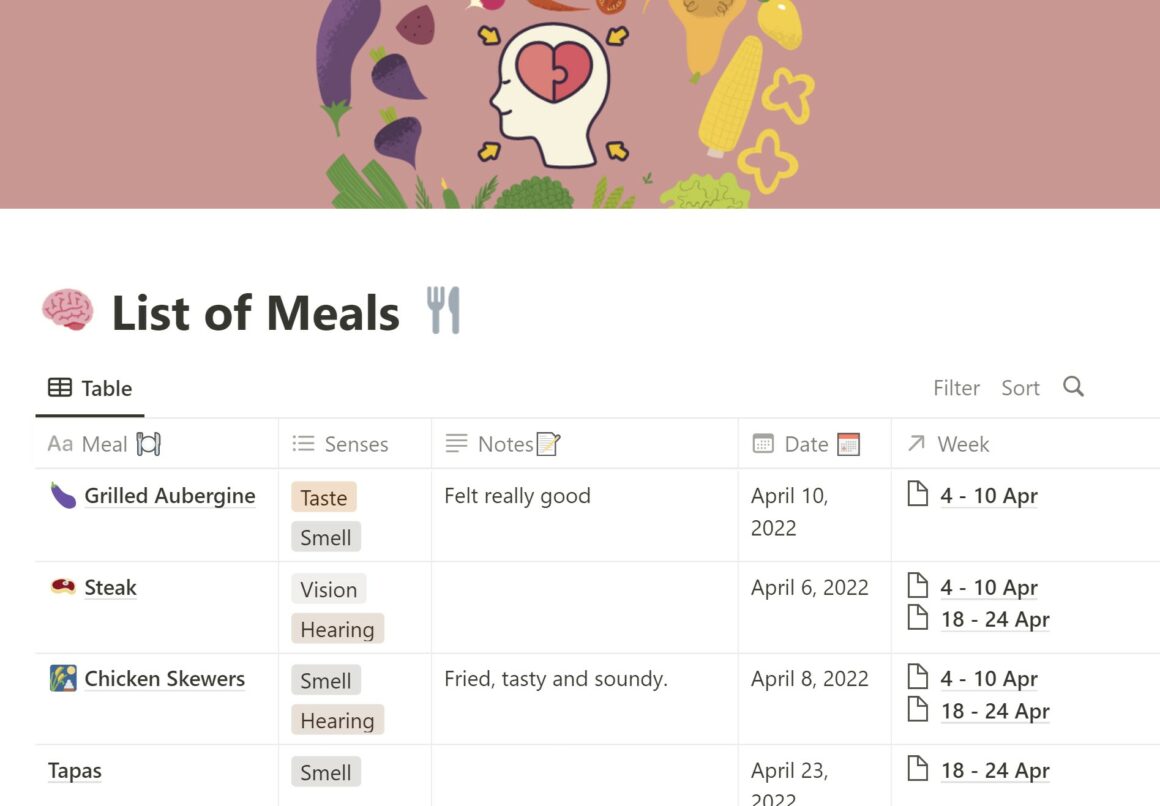 Free Resume Templates for Notion
1. CV Template for Notion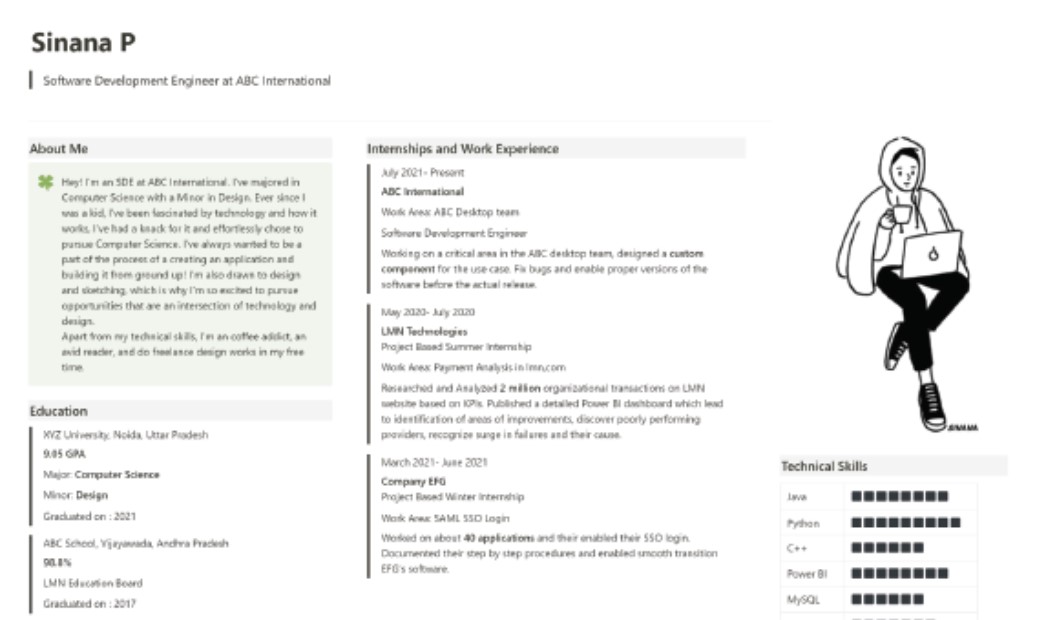 2. Smart Portfolio Notion Template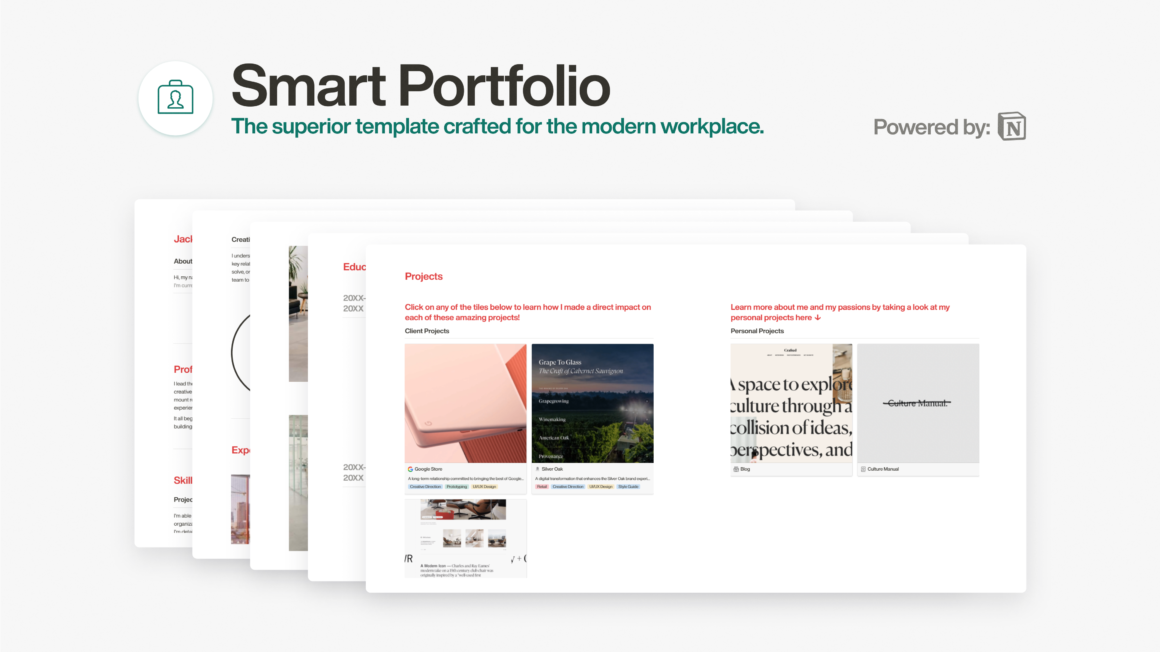 3. Professional Resume Template for Notion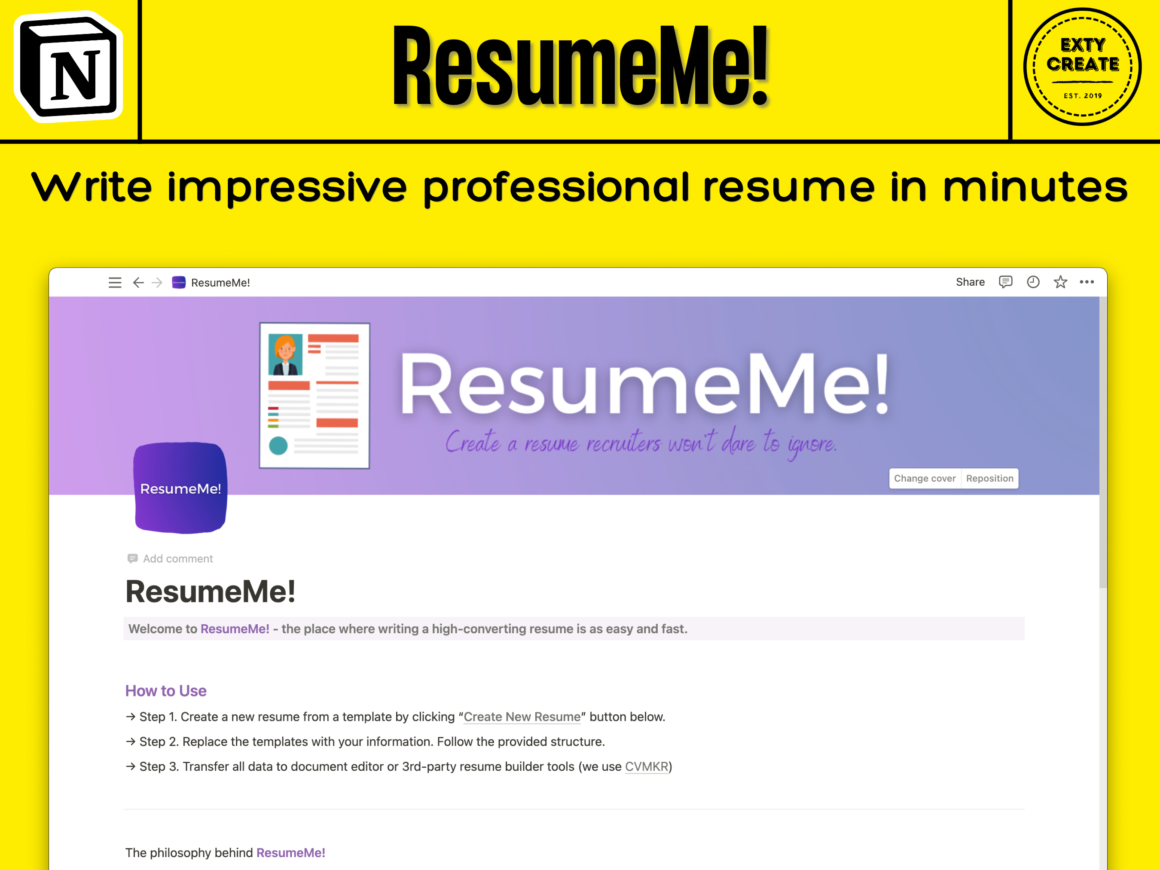 4. Free Notion for Resume
Create a simple and minimal resume on Notion with this free notion resume template.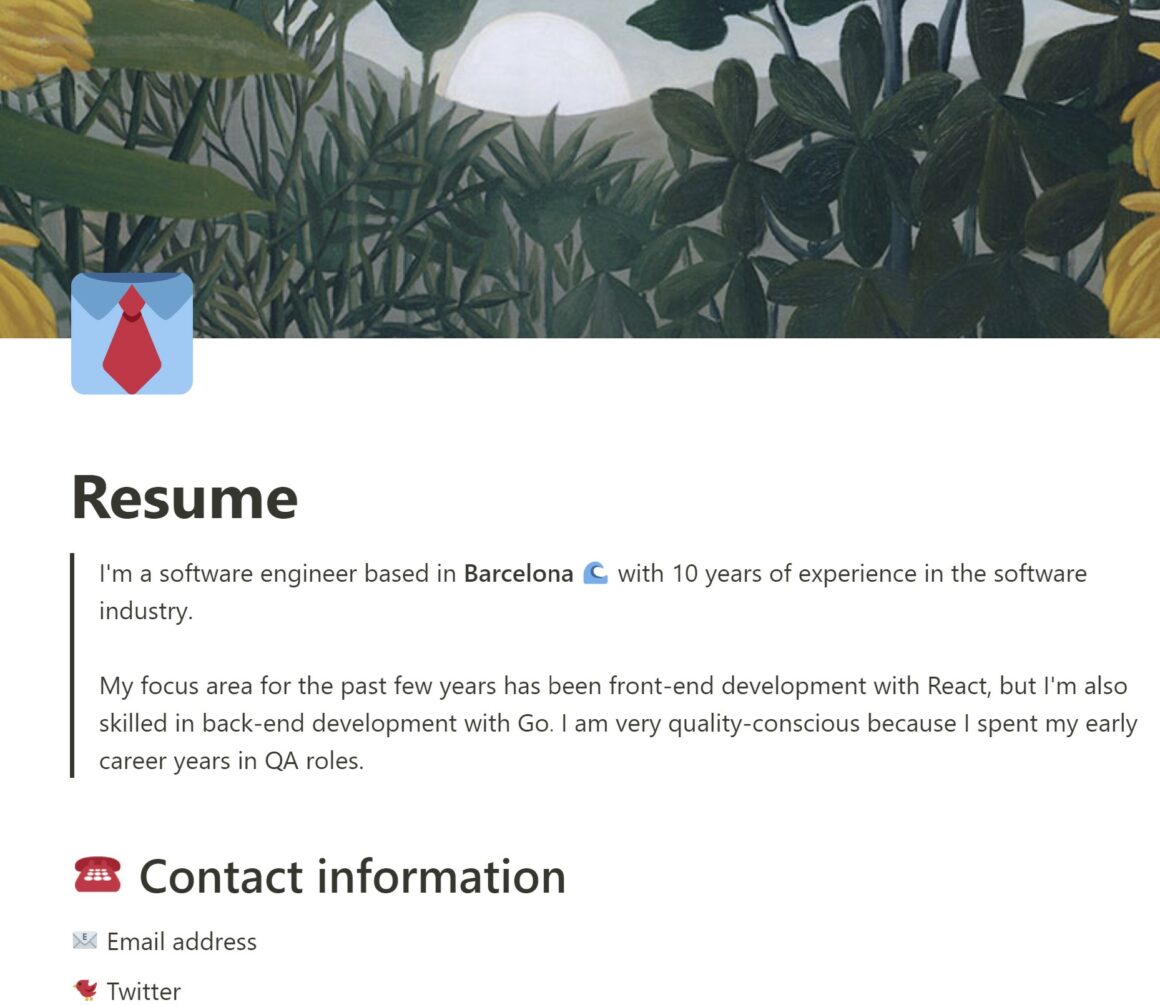 Social Media and Content Planner Notion Templates
1. Social media planner for Notion
Know which posts to publish during the day, find out about upcoming posts, and keep track of the activity volume of your posts on the calendar.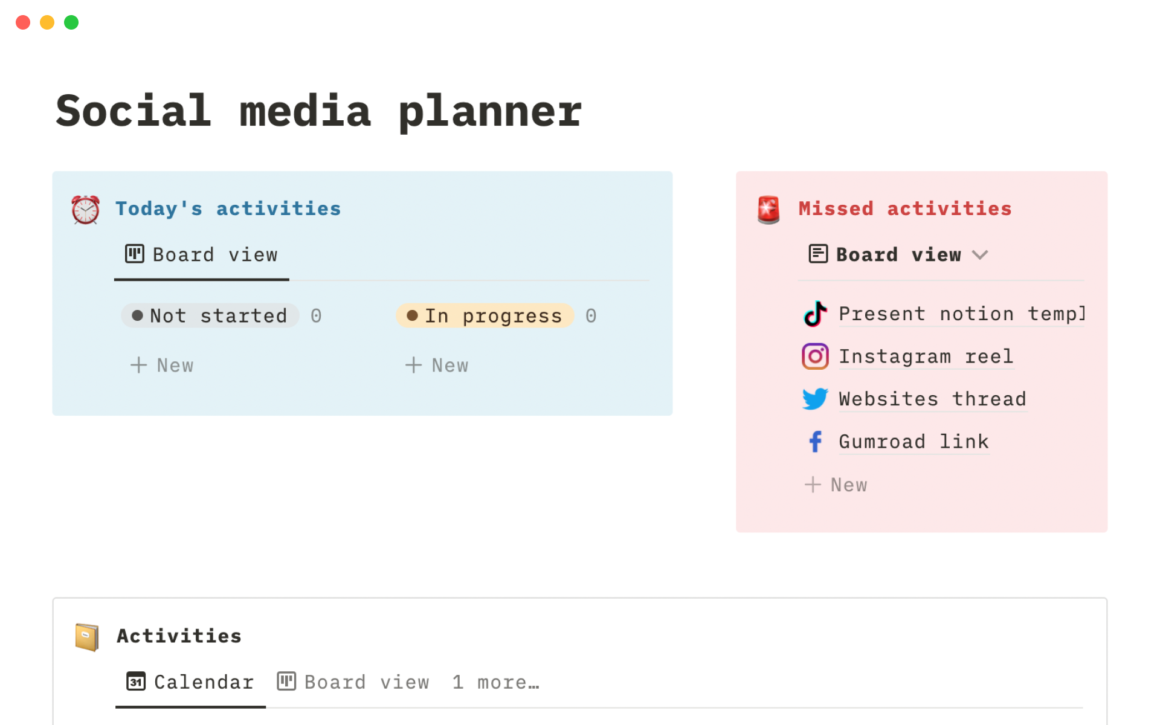 2. Social Media Content Planner Notion Template
Plan all your content and social media with this free Notion template to boost your content marketing plans!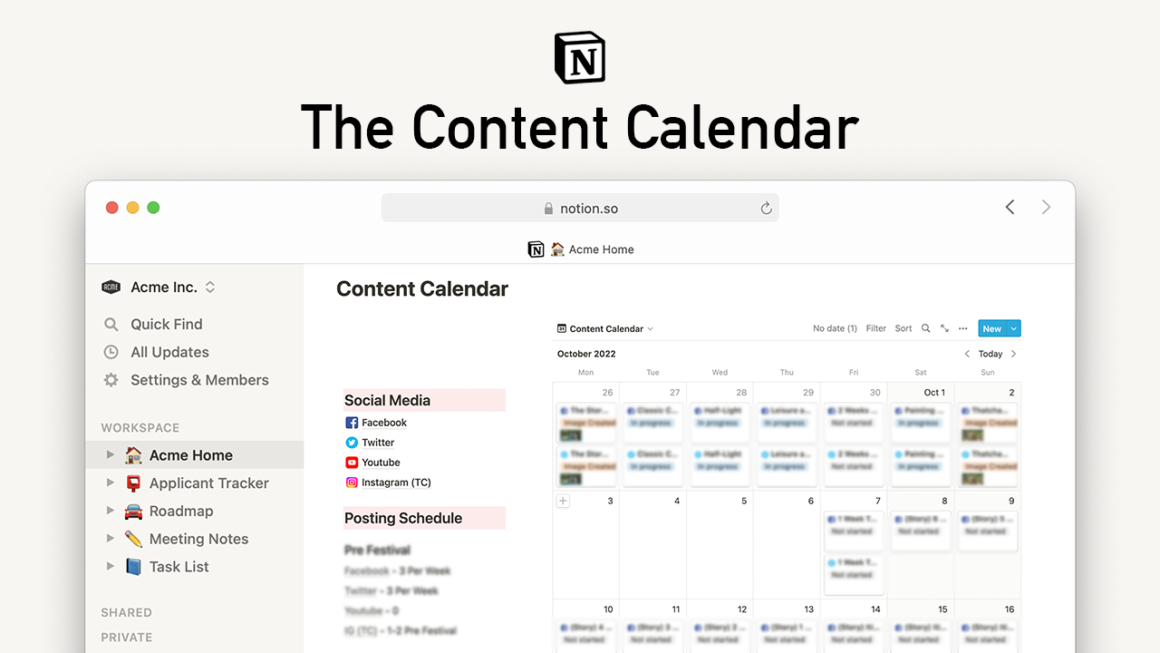 3. Content Planner Notion Template
This template will help all content creators organize all of their posts, social media platforms, and more. We also use this template to schedule, plan, and brainstorm for The Organized Notebook!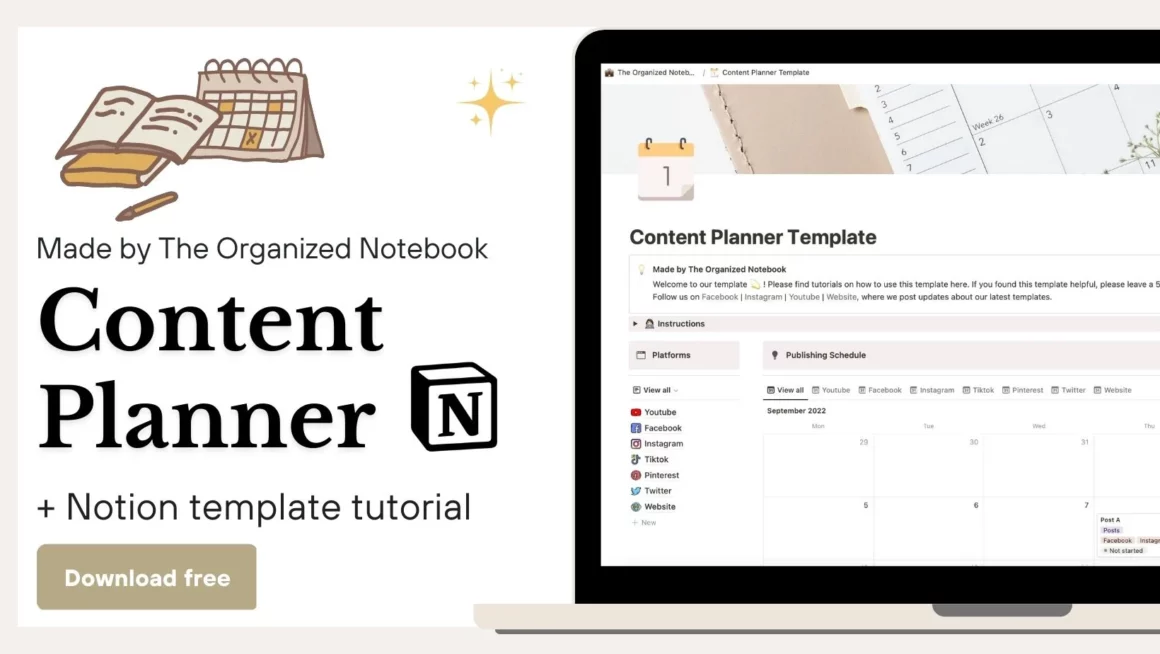 4. Notion Social Media Planner
Plan your social media presence and content with a free notion template.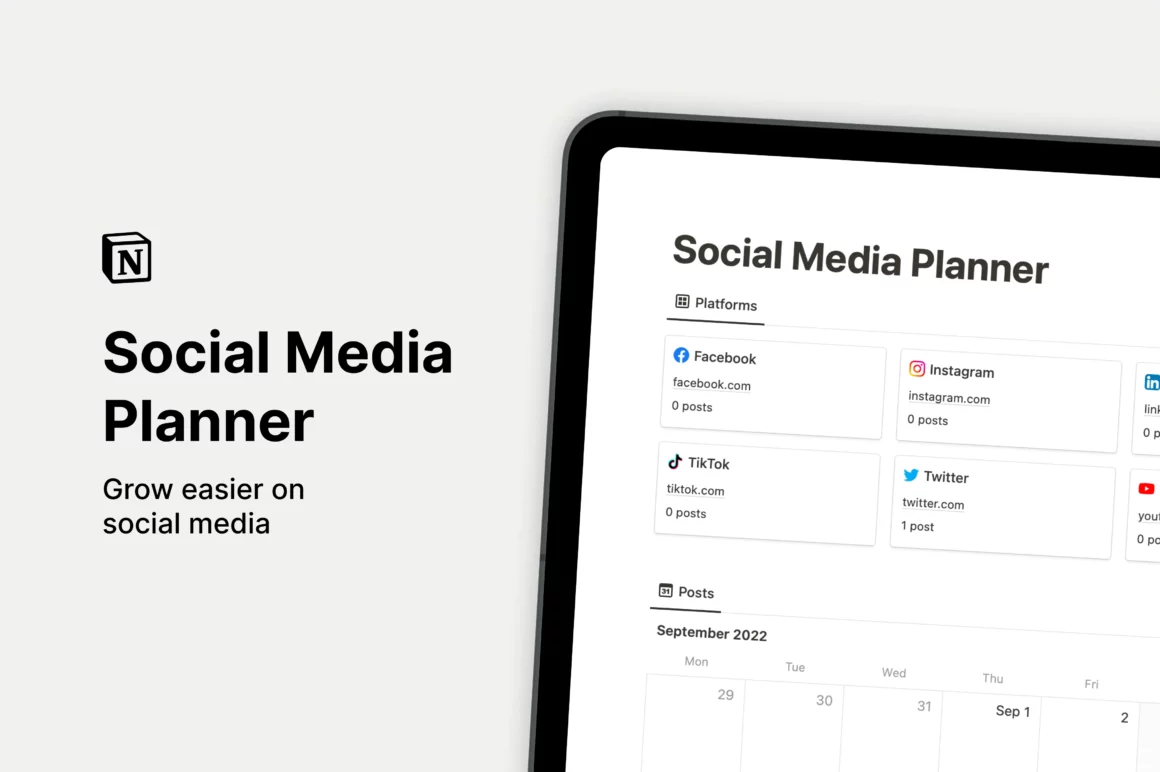 5. AI Blog Post Generator for Notion
A first draft of a blog post is often slow and tough to get down on paper. Notion AI can help you get unstuck.
Tell us a topic, and some major sections to hit, and Notion AI will write you a tremendous starting point, which you can hone to your liking.
Tasks and Productivity Templates
Are you tired of feeling overwhelmed by your to-do list? Do you struggle to keep track of all your tasks and projects? Look no further than our "Getting Things Done" Notion template. This ready-to-use template is designed to help you capture, process, organize, and prioritize your tasks and things to get done with minimum effort, saving you time and freeing up your mind to focus on what really matters.
This template is perfect for individuals and teams seeking an effective productivity system, to-do app, task manager, or project manager. Based on the proven GTD® method, this template empowers you to streamline your work and get things done effortlessly.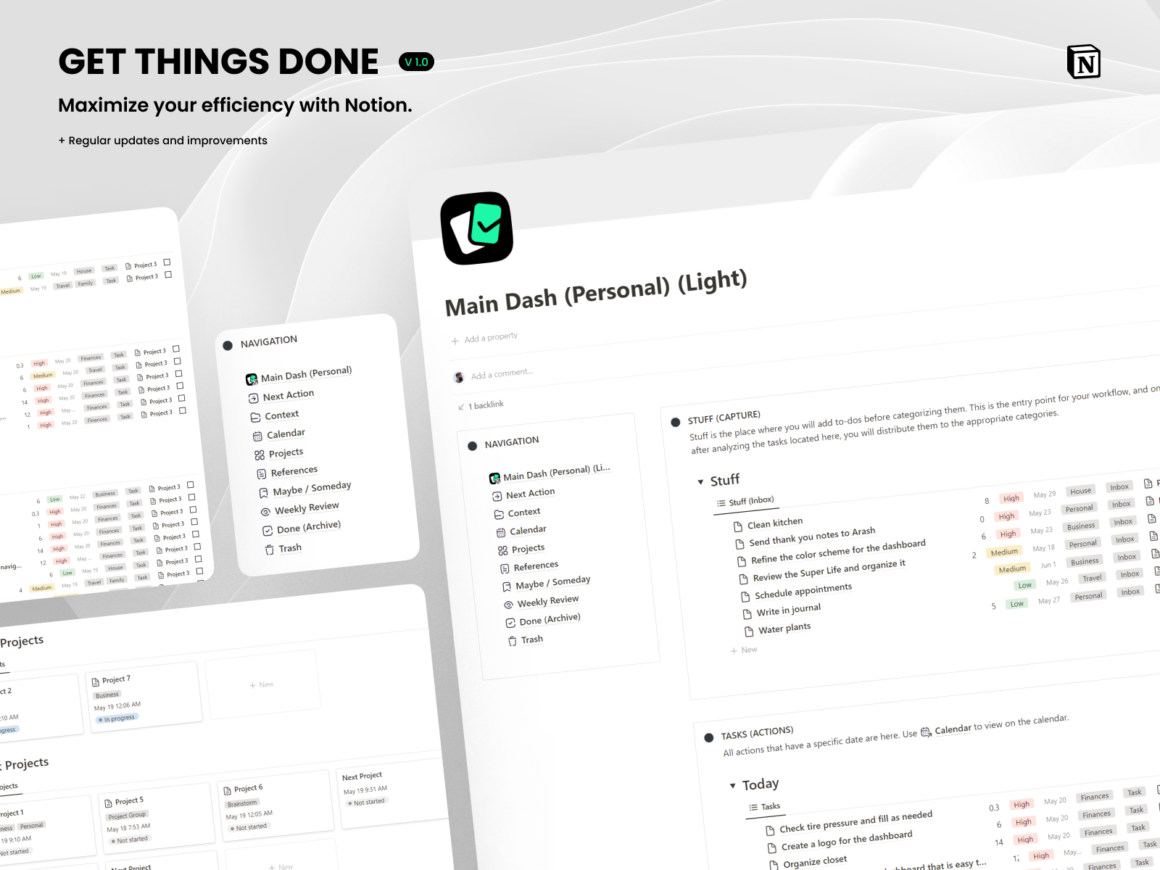 2. Notion Task Tracker
This is a very simple yet detailed template that allows users to easily add new tasks to their to-do list. Users can then see their tasks in numerous ways, based on the task's importance, status, category, or due date. Sub-tasks can be added to main tasks to break down each to-do list into manageable steps.
3. Simple To-Do List Template for Notion
Prioritize your tasks and simplify your to-do list through Notion
Simple To Do List Template for Notion designed to help you accomplish more in less time.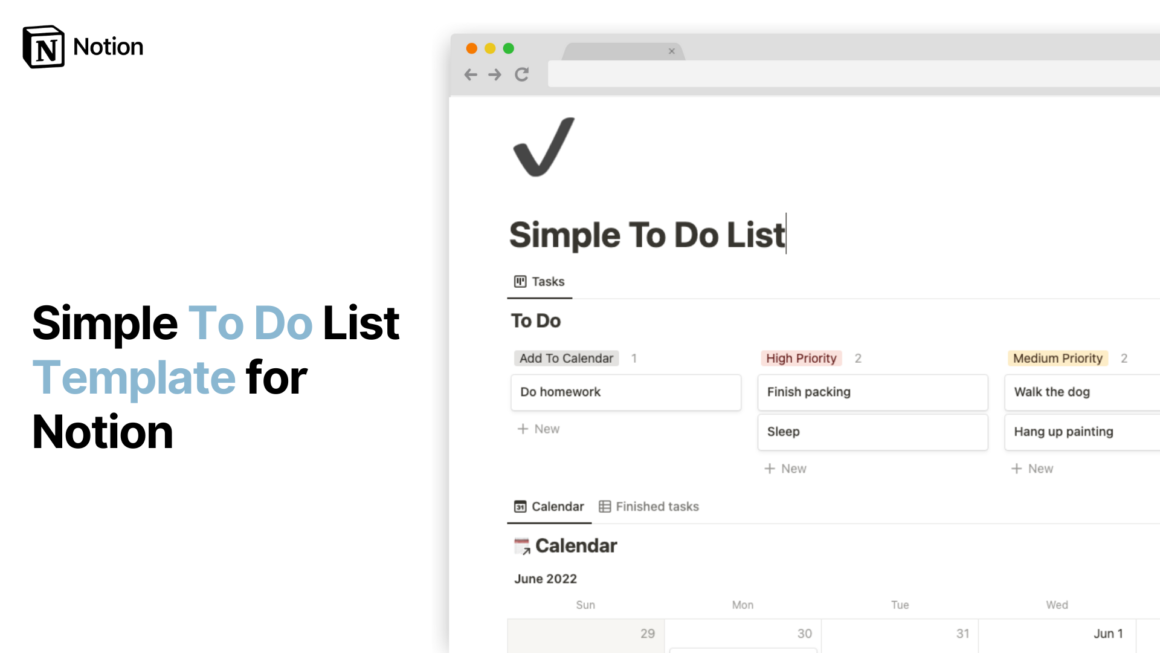 4. Getting Things Done (GTD) Dashboard for Notion Template
Set up your Notion with the best templates for knowledge and project management to finance and goal tracking.
Get Things Done is a personal productivity system developed by David Allen and published in the book of the same name. GTD is described as a time management system. Allen says, "There is an inverse relationship between what's in your mind and what's being done."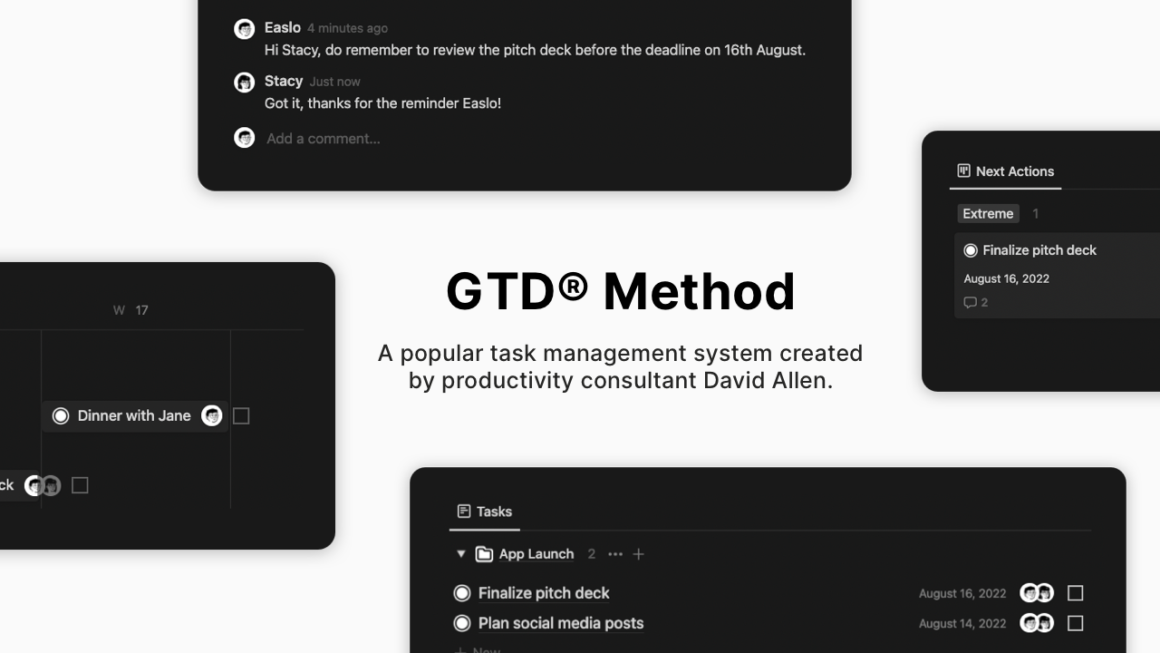 Women and Girls Templates
1. Notion Template for Period Tracker
Track your periods with The Original Notion Period Tracker (FREE VERSION) and see notifications in the board and/or calendar view. The Notion Period Tracker by NellieNotion is the perfect tool to track your menstrual cycle and stay on top of your reproductive health.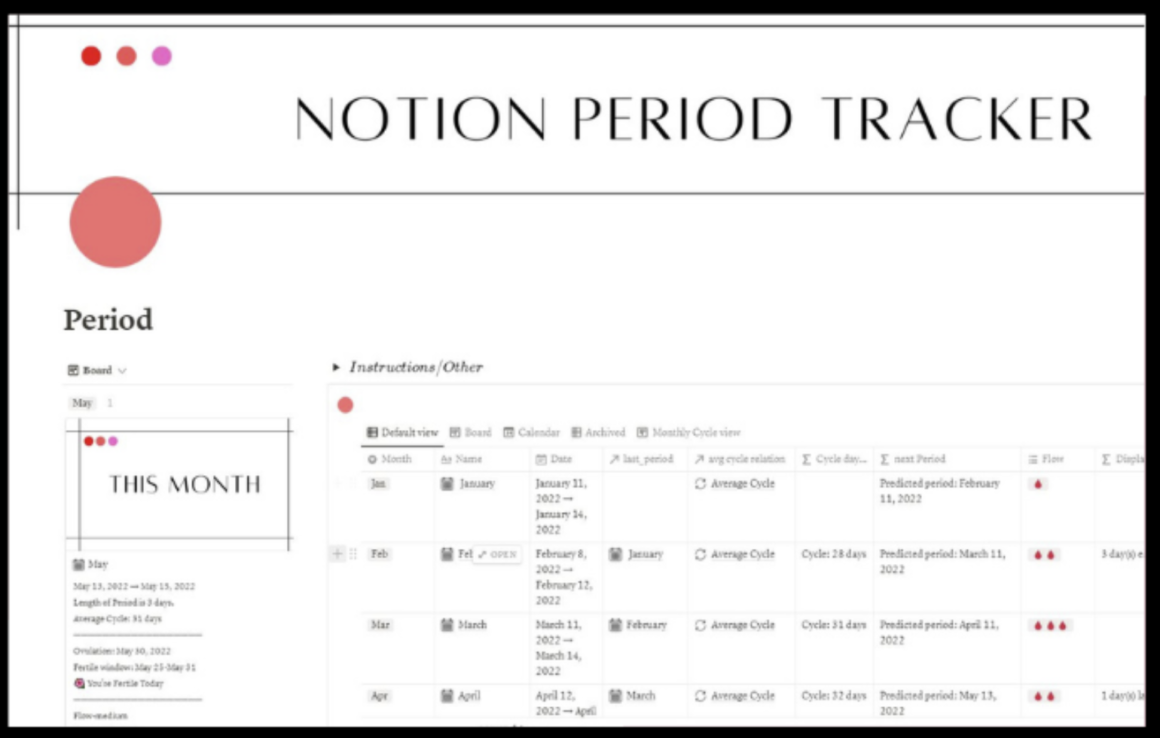 Airbnb CRM and Management Notion Templates
1. Airbnb Instructions Sheet Notion Template
As an Airbnb Host, you've surely struggled many times with figuring out the best way to communicate with your guests. The information has to be clear and precise, and surely you have had more than one misunderstanding. With this Notion template, you will be able to send your guests all the information in a single link.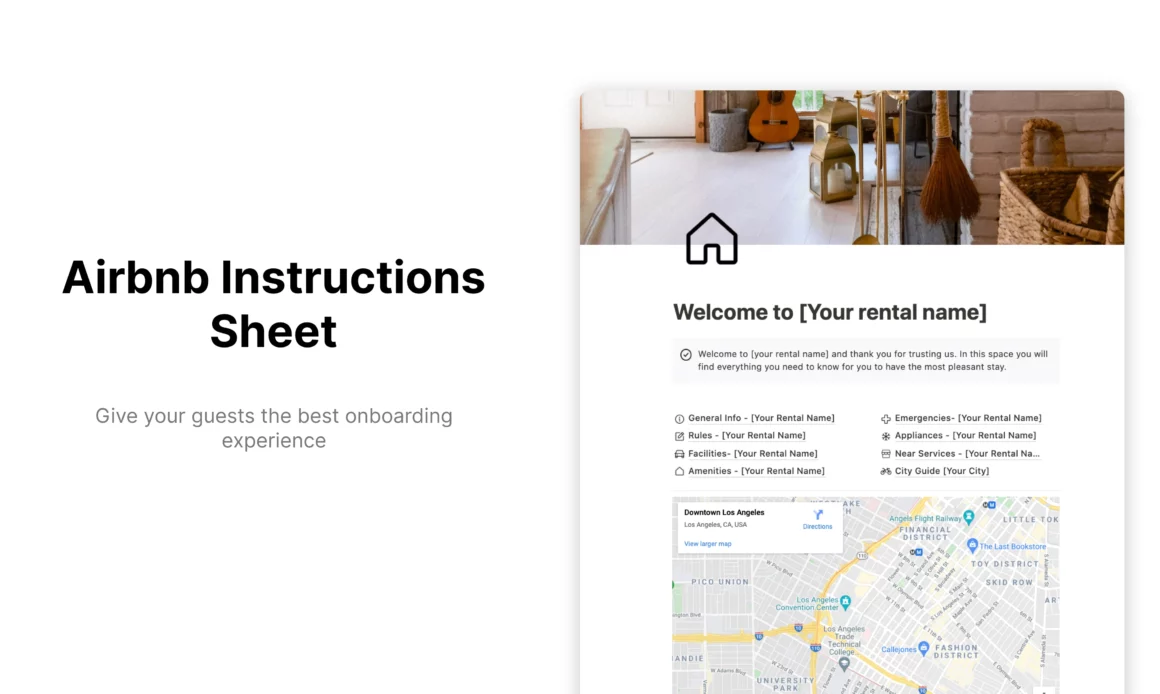 2. 200+ Useful AirBnb Resources List from iManage on Notion!
If you're looking for ways to build a better AirBnb business, these free resources as notion templates will help you get started. You'll find books to improve your skills, software to automate your management process, and tips on how to increase your cash flow.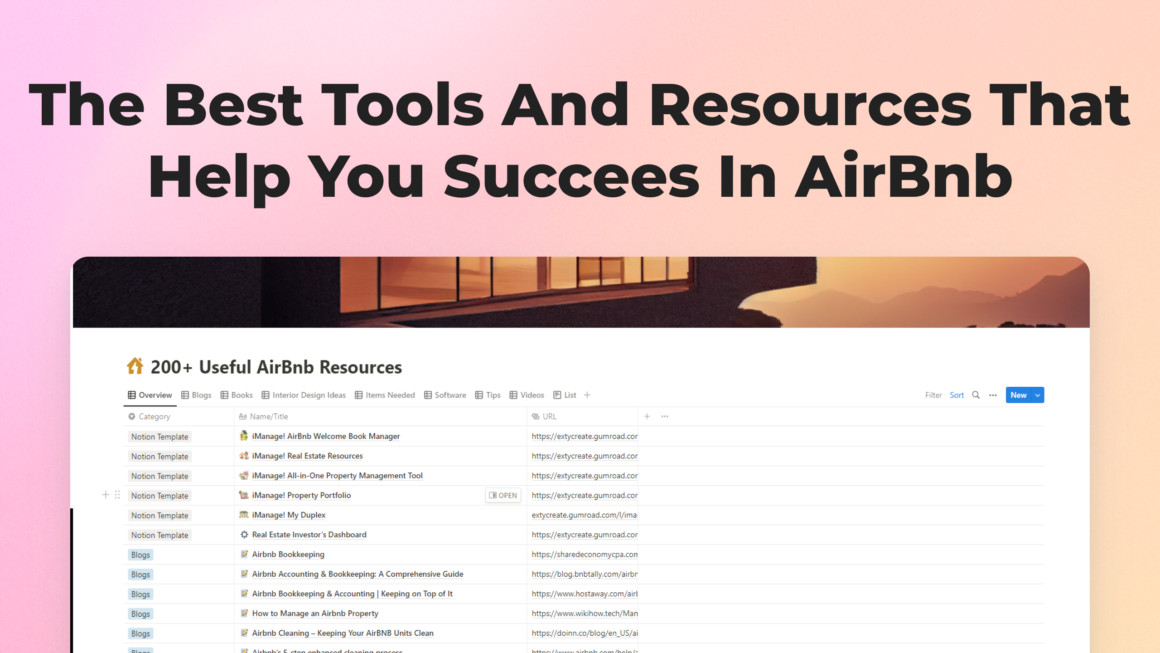 Even More Notion Templates!
Expand your toolkit with our diverse range of Notion template posts, meticulously curated to cater to every aspect of your personal and professional life. From project management to financial planning, we've got you covered with templates that boost productivity and enhance organization. Explore more ways to elevate your Notion experience and achieve your goals.
Unlock the potential of Notion with these extensive collection of 80+ free and best Notion templates for 2023. Find the perfect templates to enhance your productivity, streamline your workflow, and manage your personal and professional life effectively. Start your Notion journey with our handpicked templates and experience the power of this versatile tool firsthand.