Last Updated on January 31, 2023 by Farnaz
The best part of Notion is that there are a lot of Notion Templates inspiration available online. These templates can be very useful if you are not familiar with the functionality of this program. You can also use these templates to get inspiration for your own work or projects and design them in your own way.
If you are new to Notion, it is basically an all-in-one application that can be used to organize anything under the sun. In this article, I will be sharing 35 Notion Templates to get Inspired by that you can use to organize your life.
Before we continue, you may like this posts to:
Aesthetic Notion Templates inspiration
1. Notion layout green nature aesthetic
By ywzarchive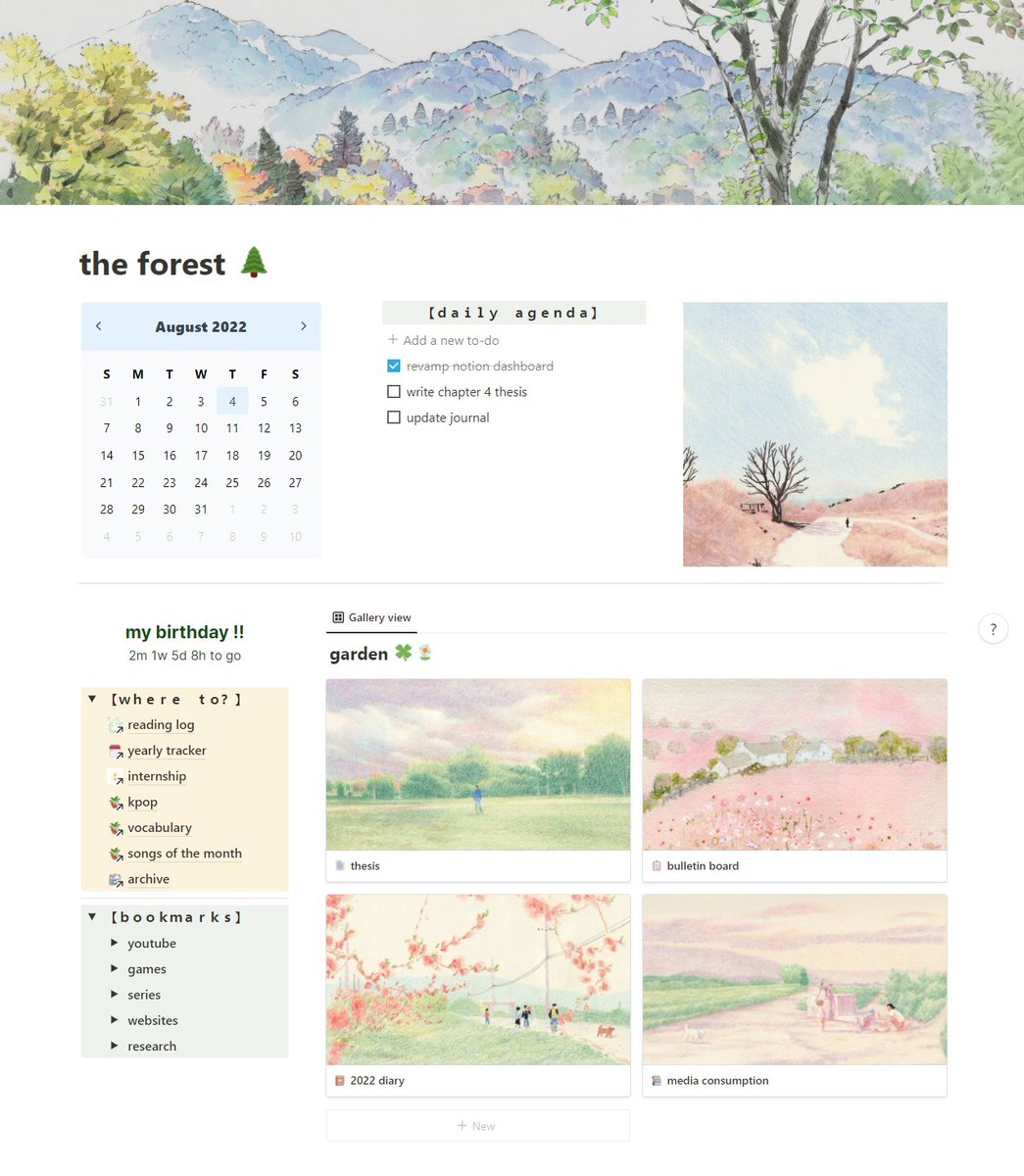 2. Aesthetic Notion Template
Motion By Dream By May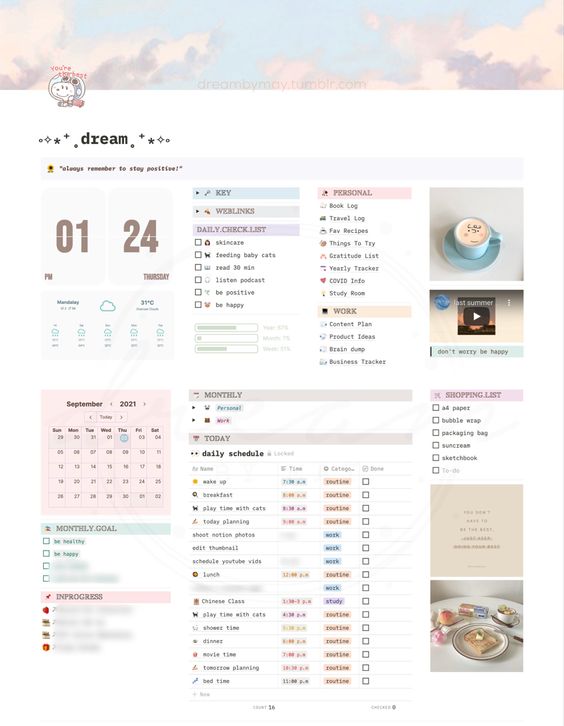 3. Aesthetic Notion Template
By Unknown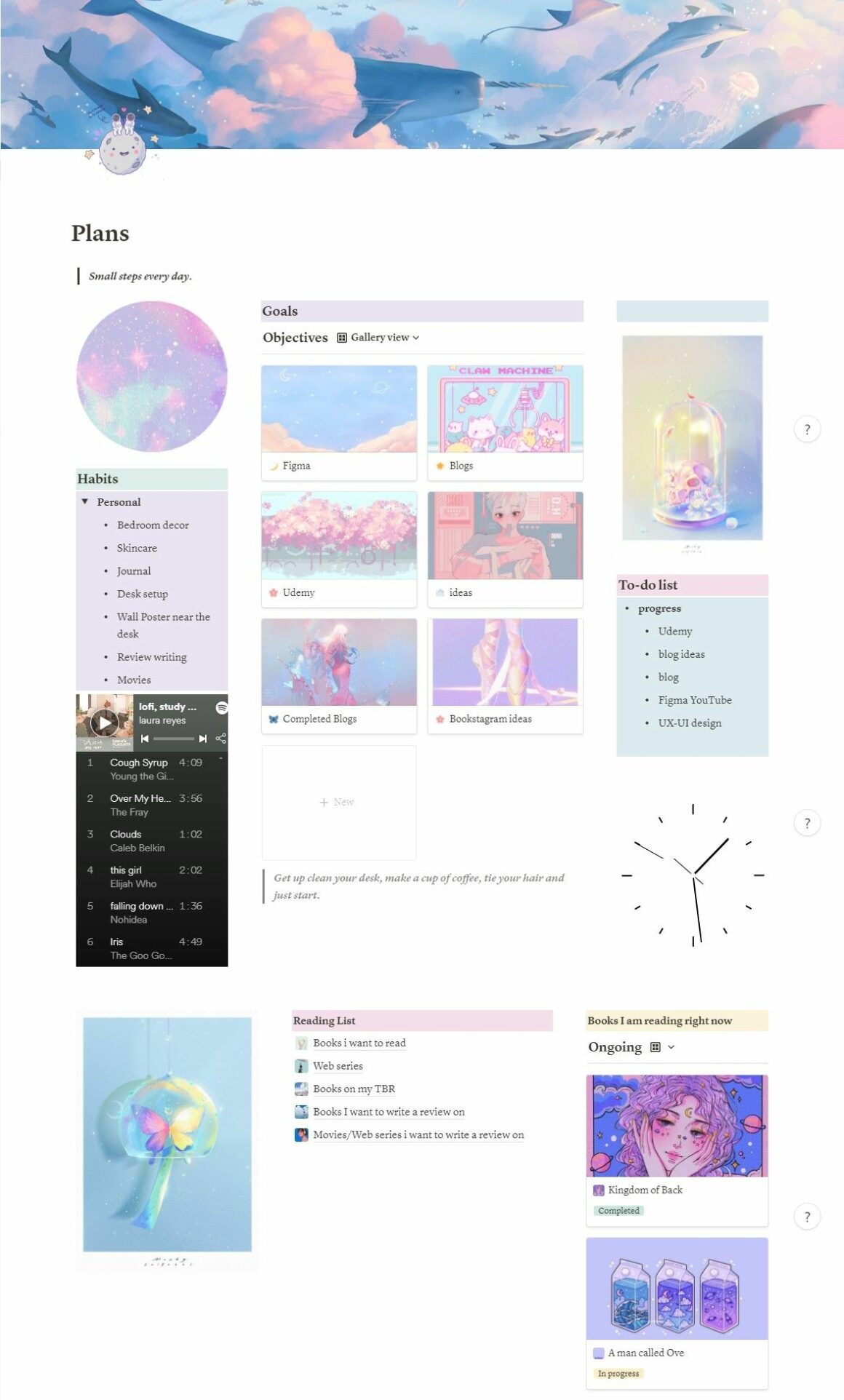 4. Notion Planner inspiration
By Cassielly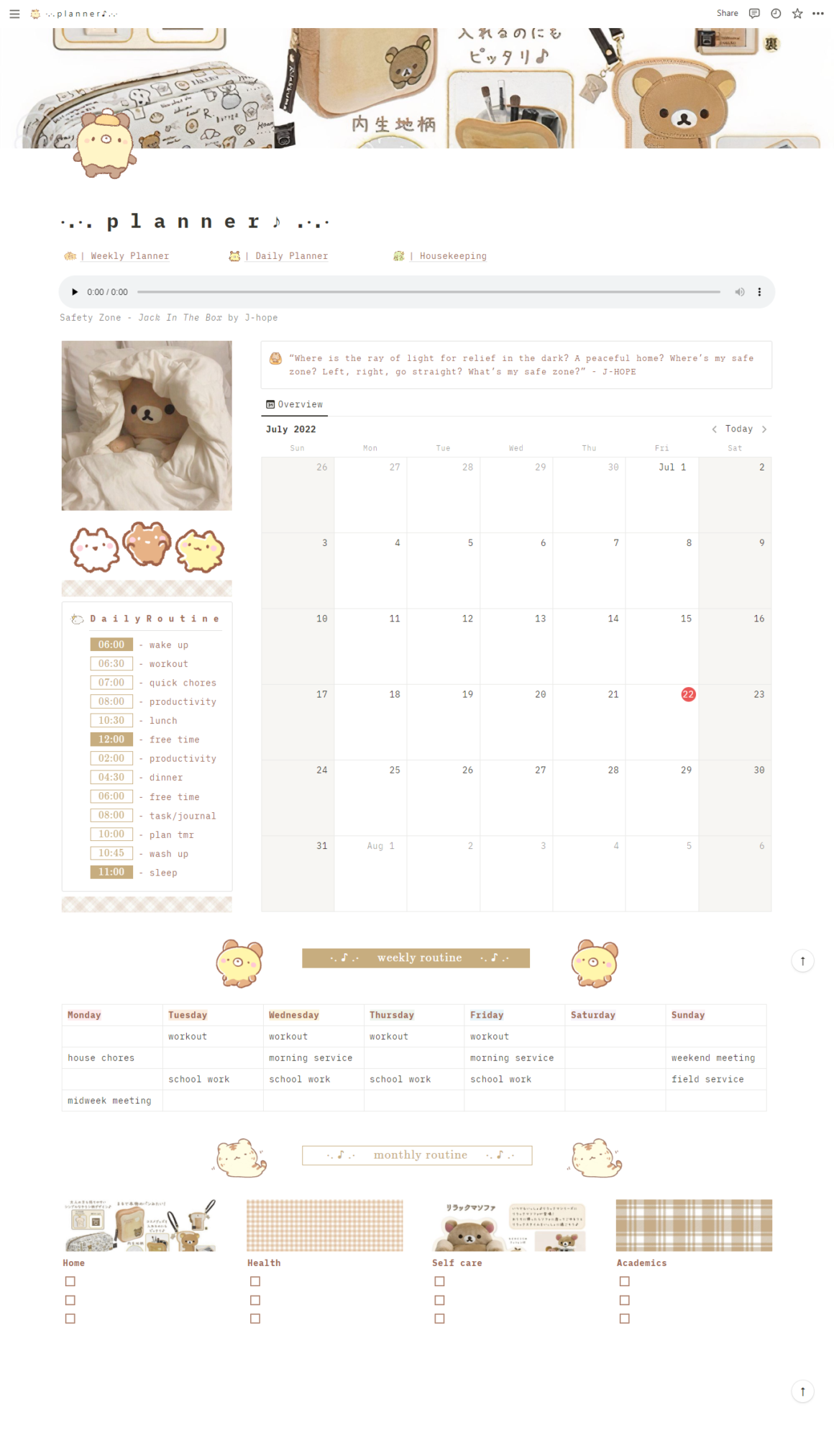 5. Aesthetic Pink Notion Template
By kotermark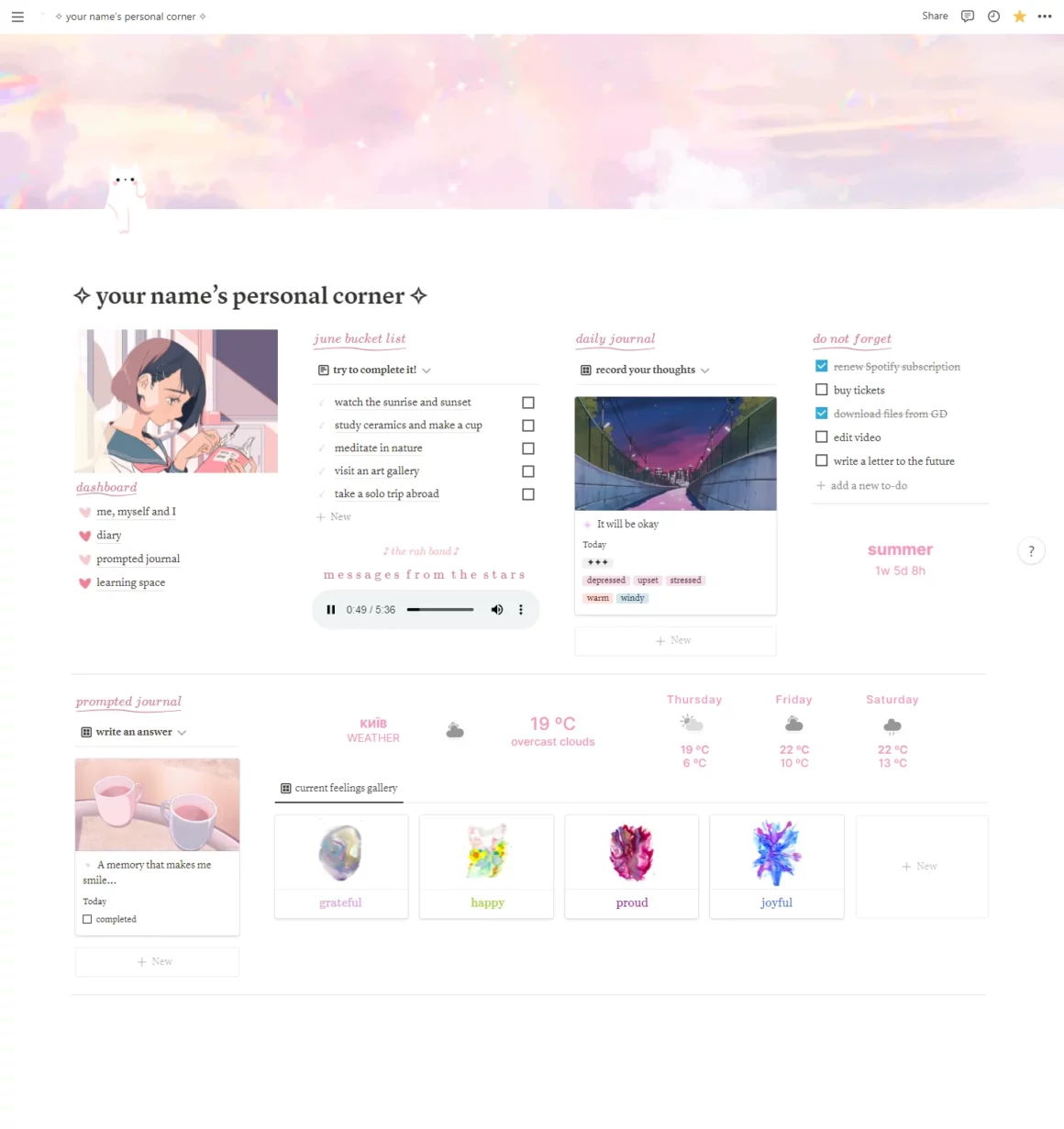 6. Aesthetic pink coquette notion template
By Unknown
7. Aesthetic Schedule Dashboard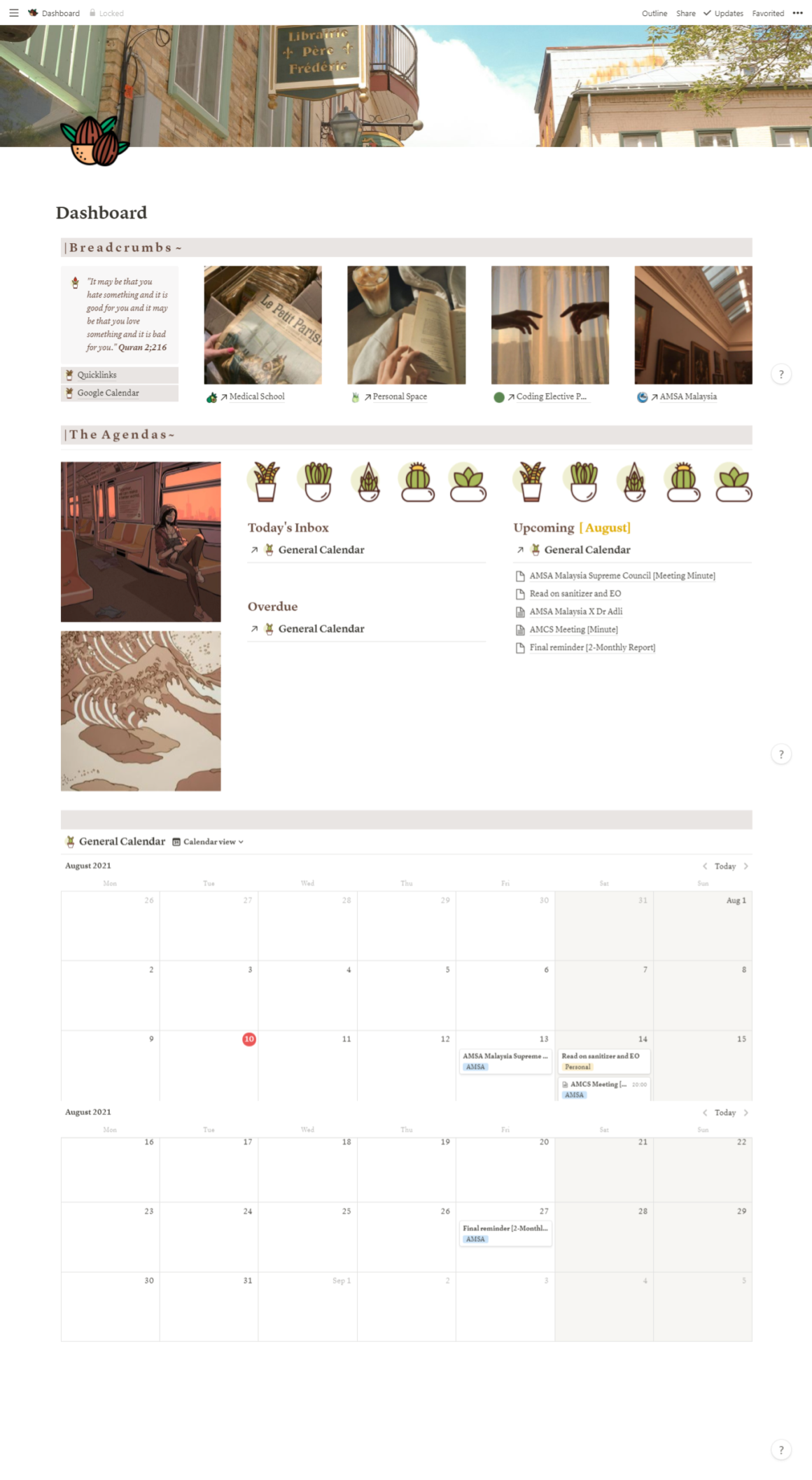 8.  Pastel Calendar Dashboard
By Ellllaa
9. Notion dashboard
By biancatsu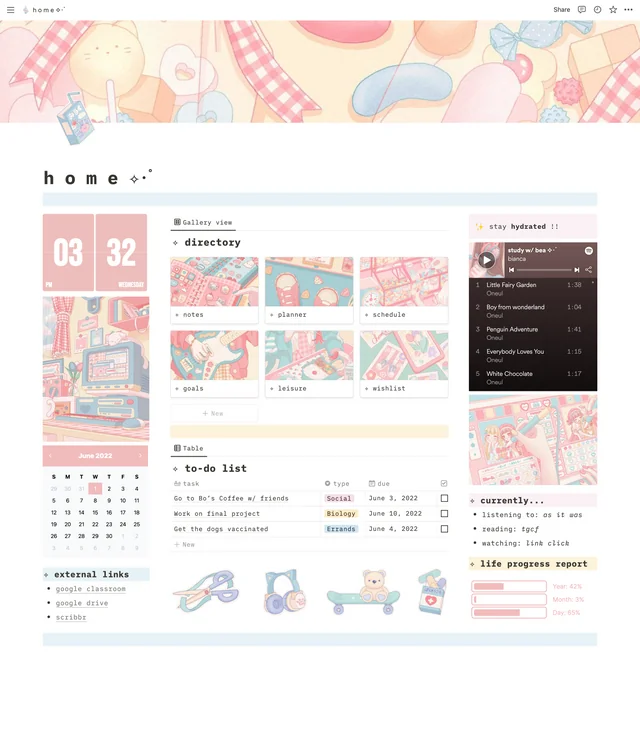 10. Pink Dashboard
By irenek1990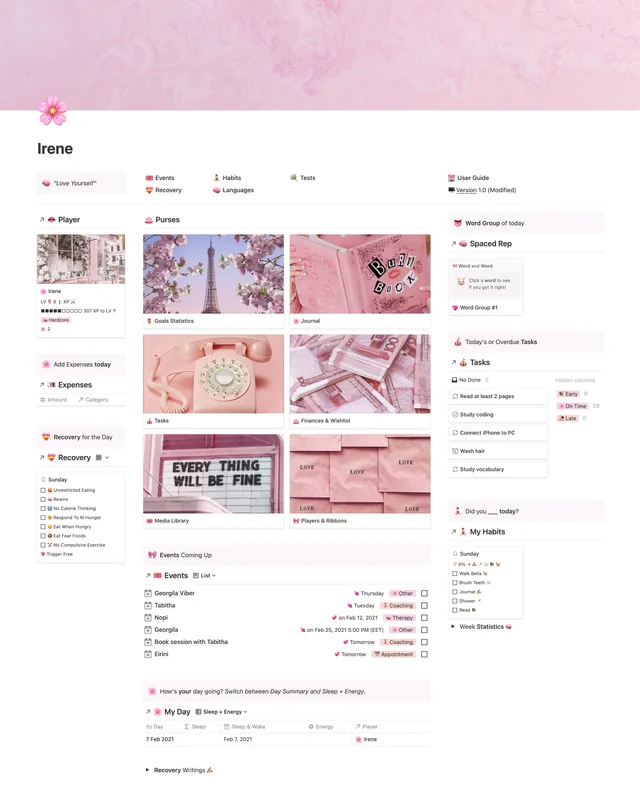 Minimal Notion Templates Inspiration
11. Aesthetic clean & Minimal Notion
Notion By Valerie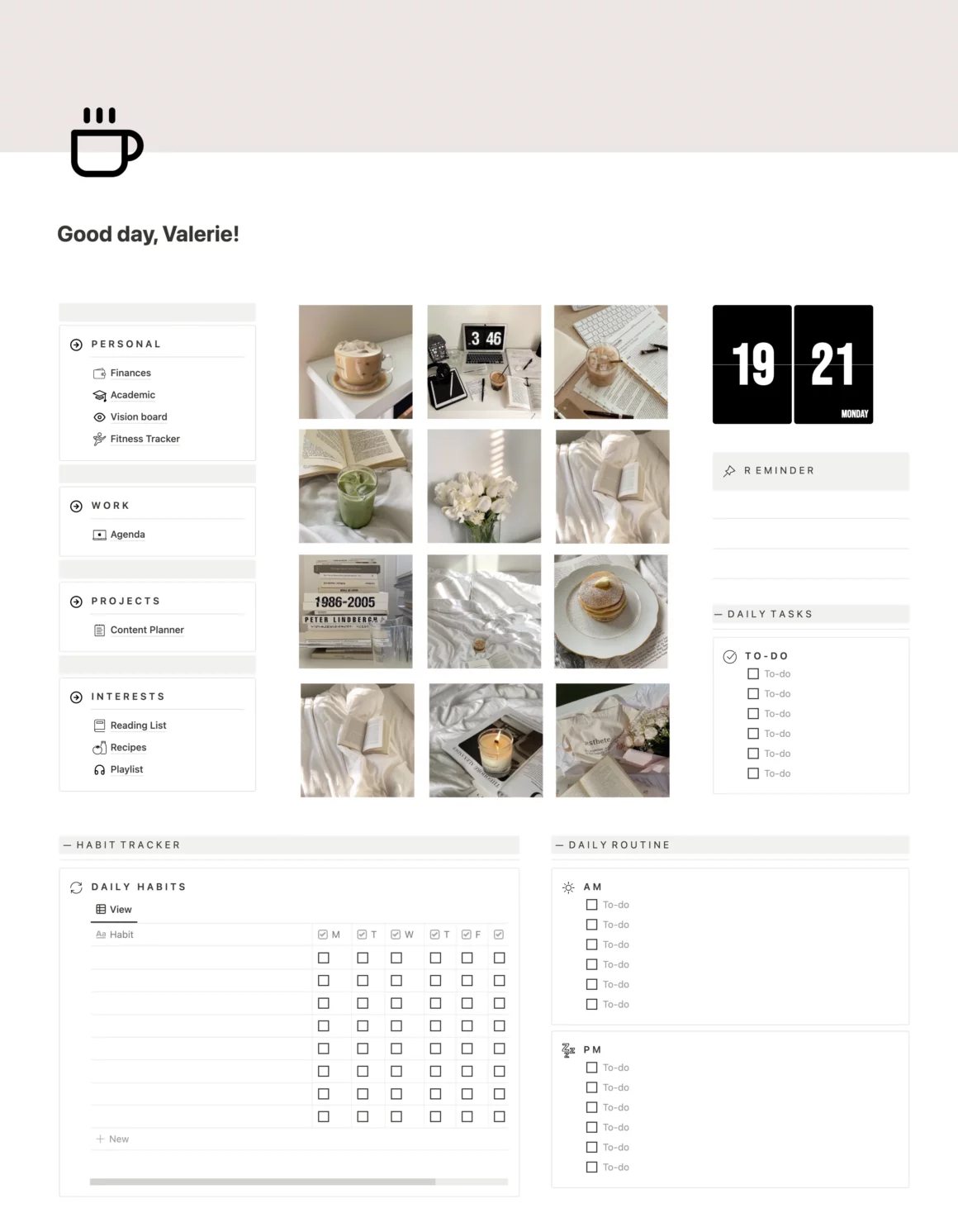 12. Minimal Notion Dashboard
By Avaquen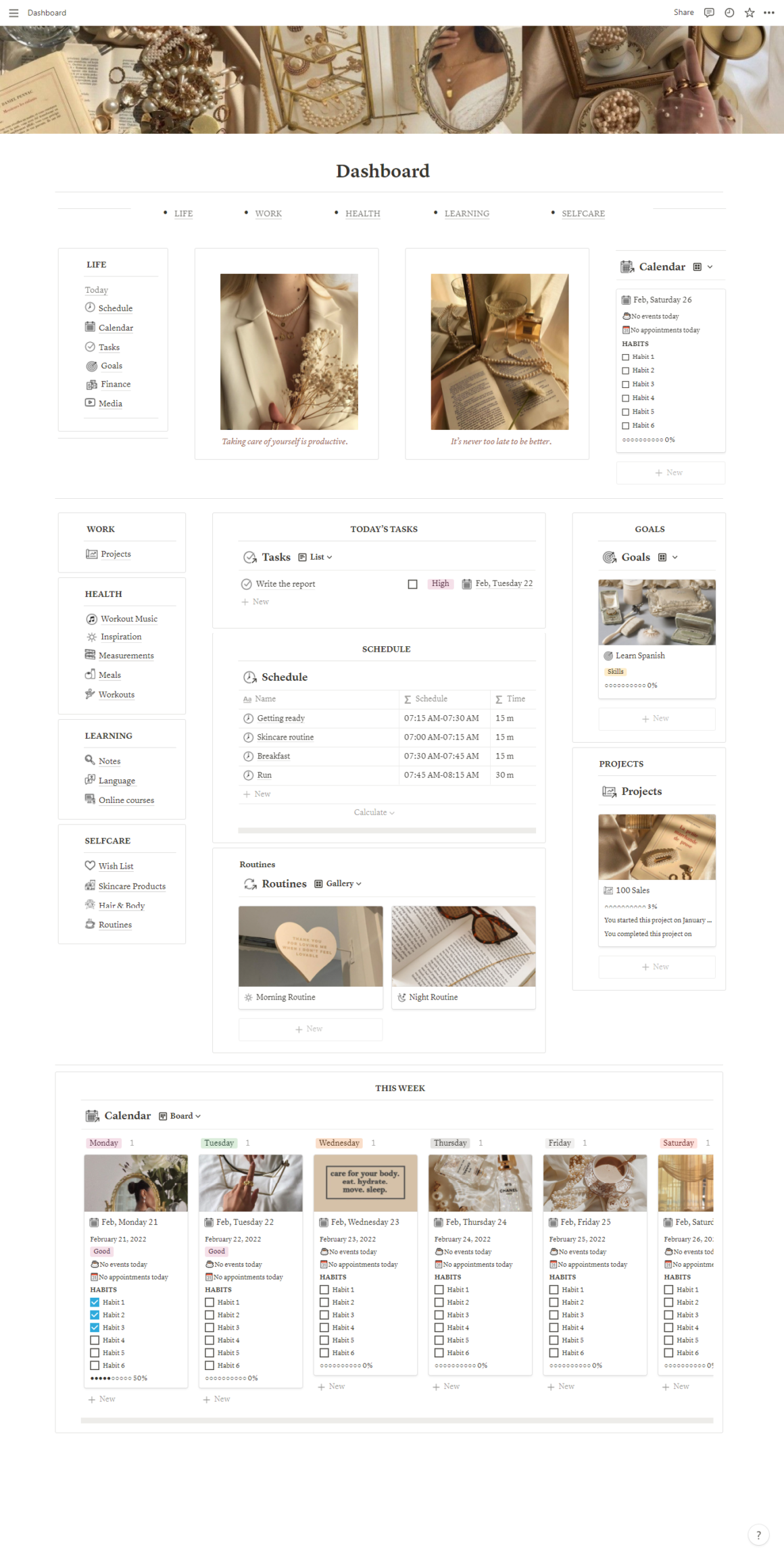 13. Notion Dashboard
By LINDSAY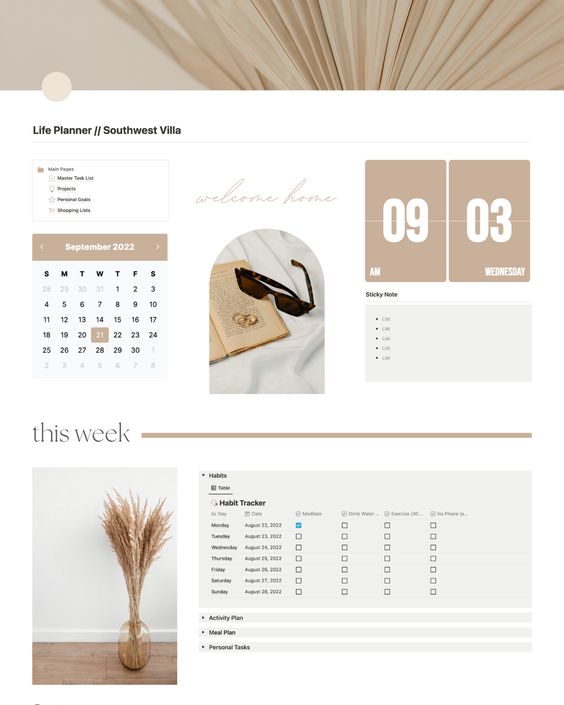 14. Notion for moms
By Beau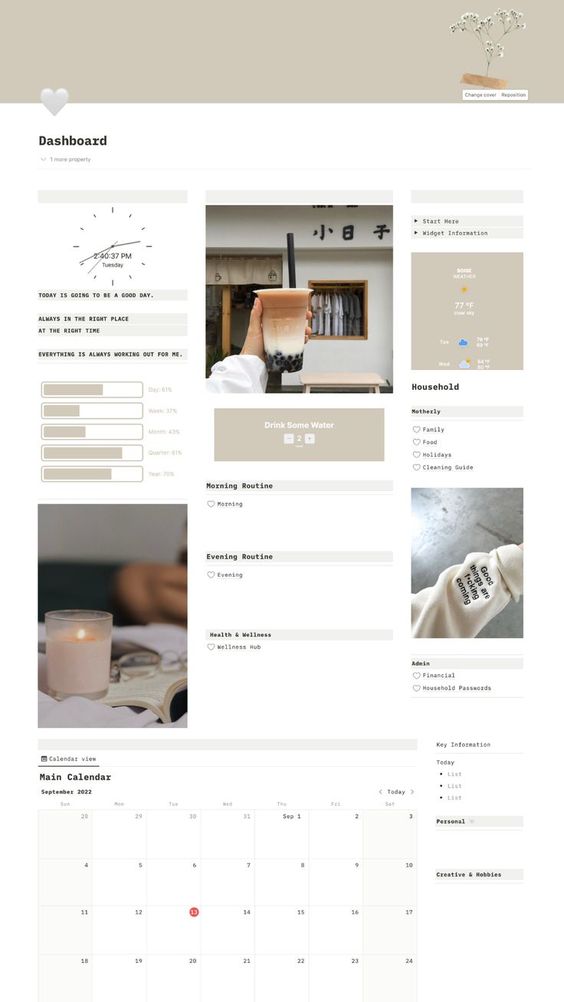 15. Notion aesthetic inspo minimalistic
By Unknown
Notion Student Inspiration
16. Notion Student Planner
By AgendaAngel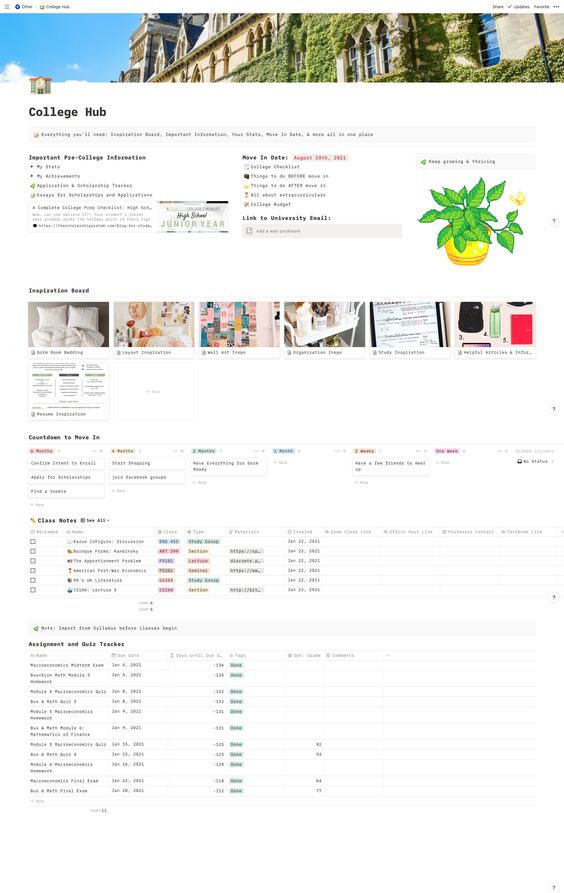 17. Notion Student Inspiration
By vensooya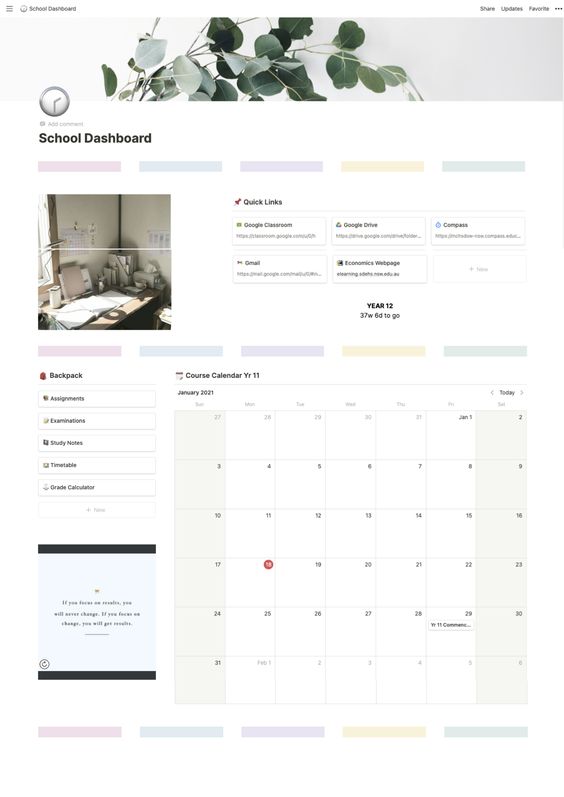 18. Notion study template
By unknown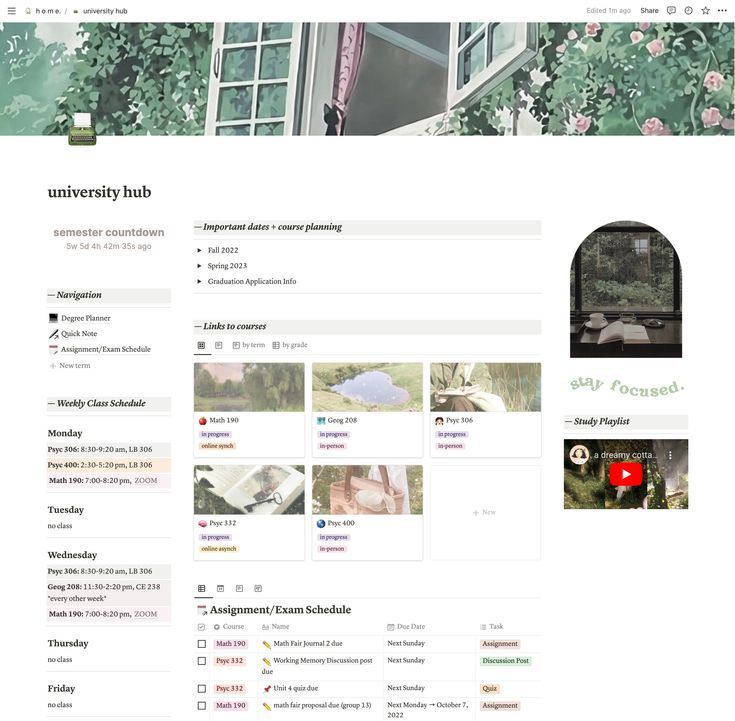 19. Notion Student
By unknown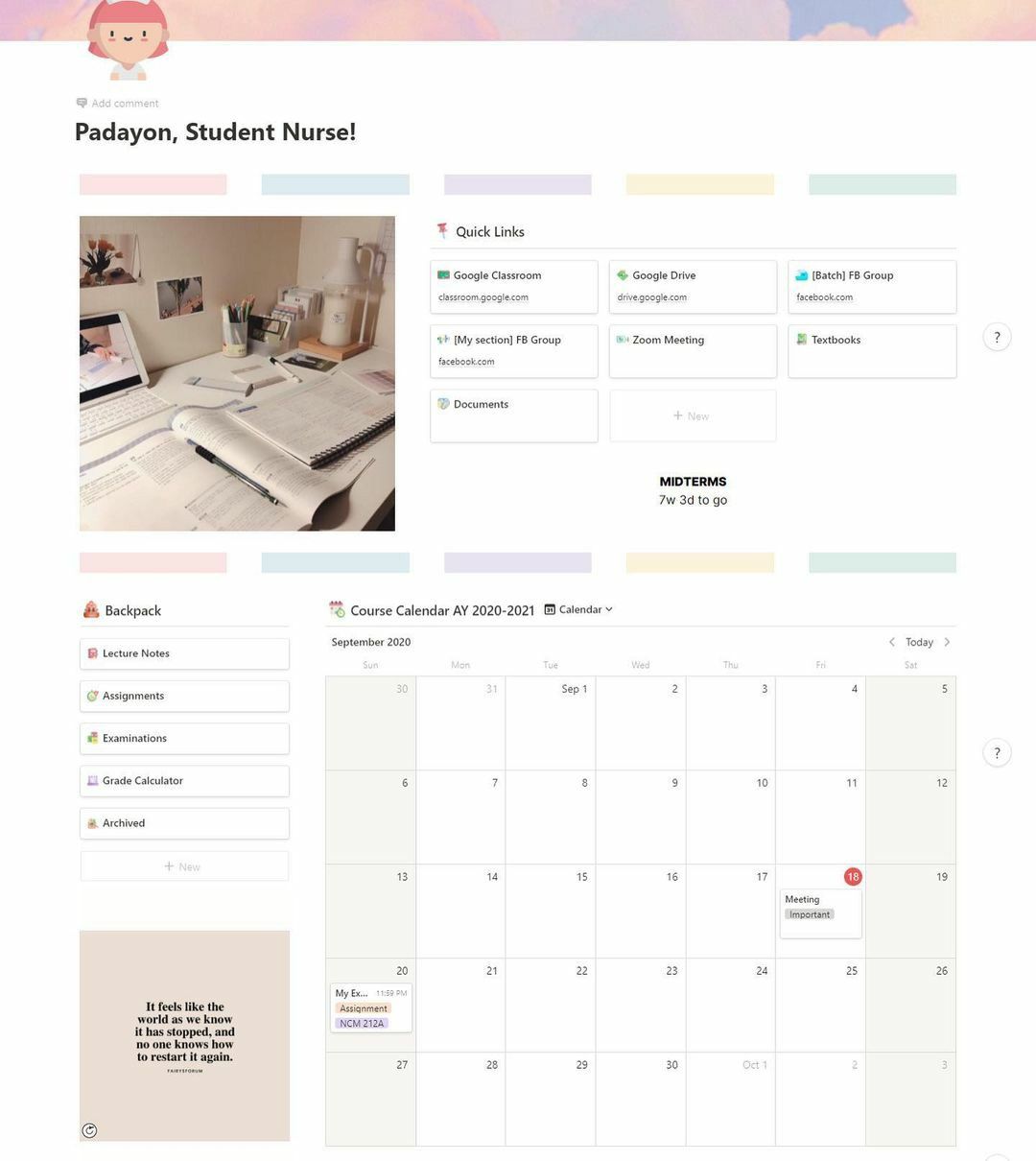 20. Dashboard Notion for School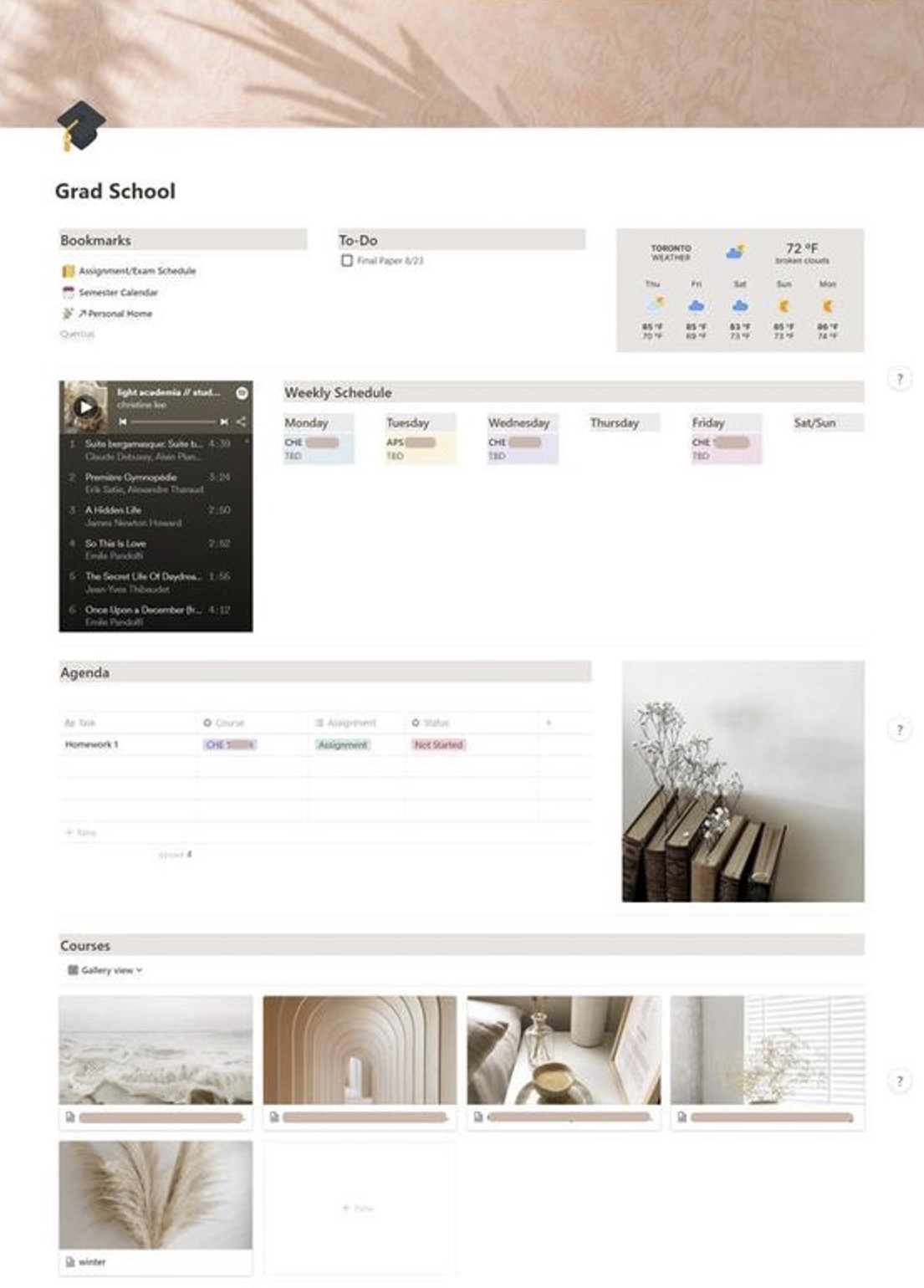 21. Notion Weekly Planner
By ko-fi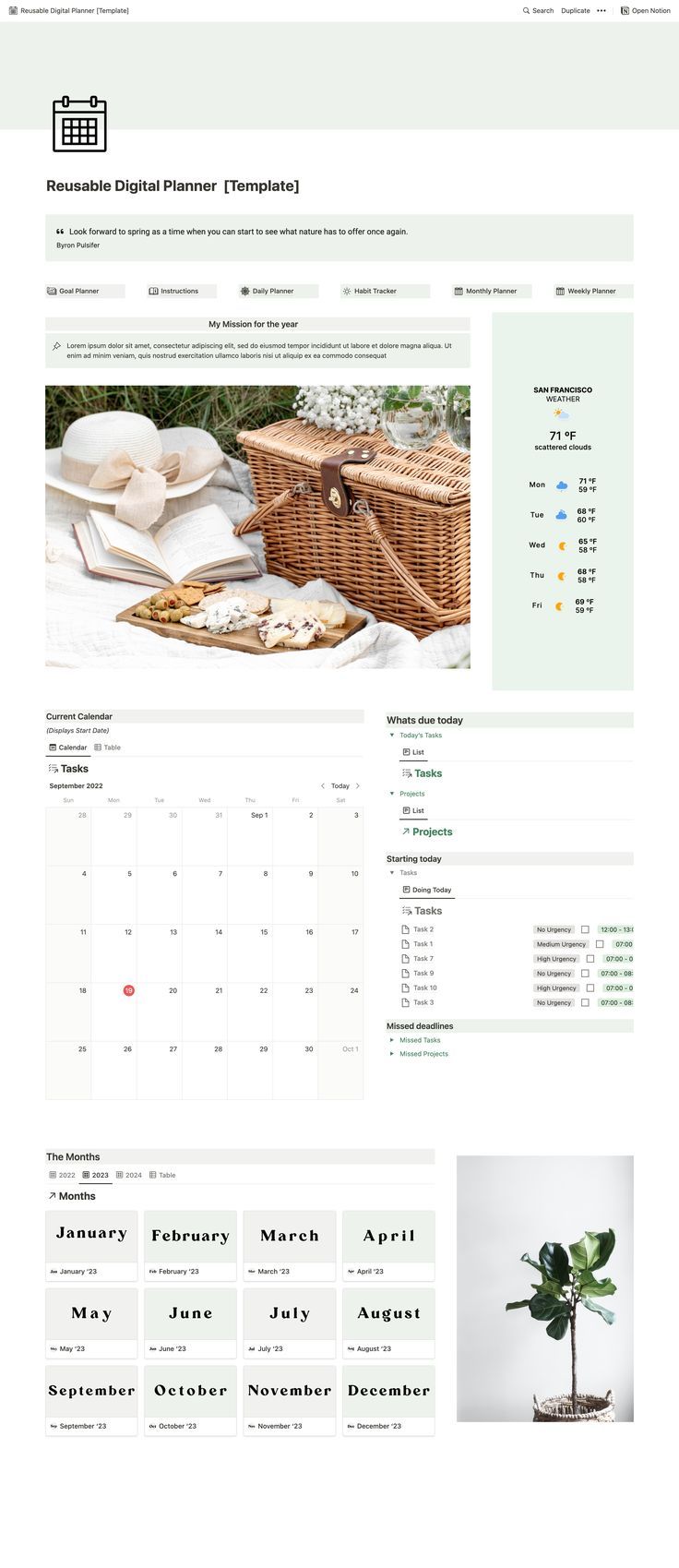 22. dashboard multi template
By unknown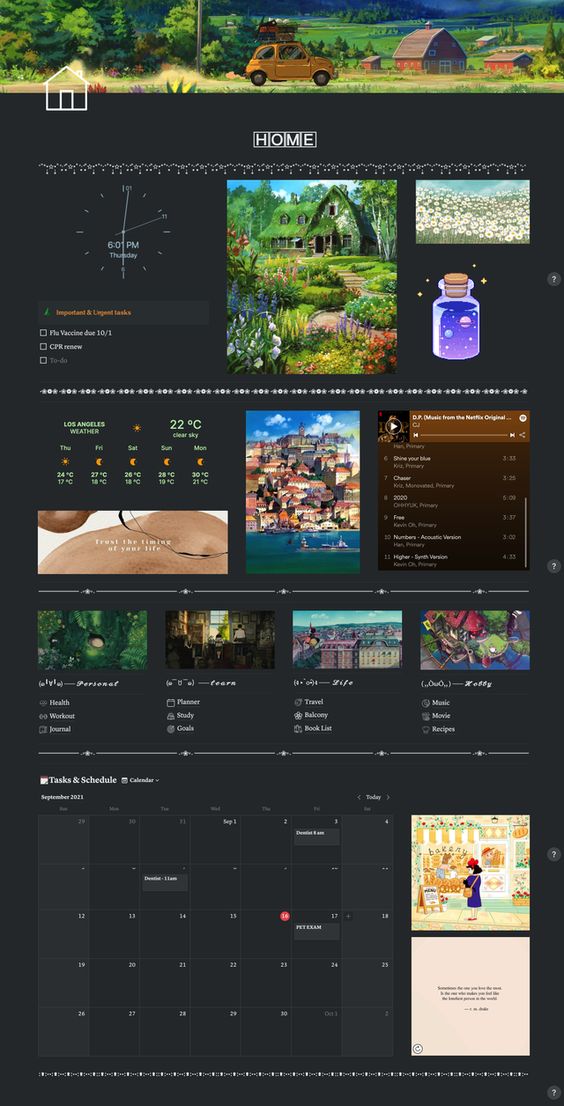 23. Daily plan notion inspiration
By unknown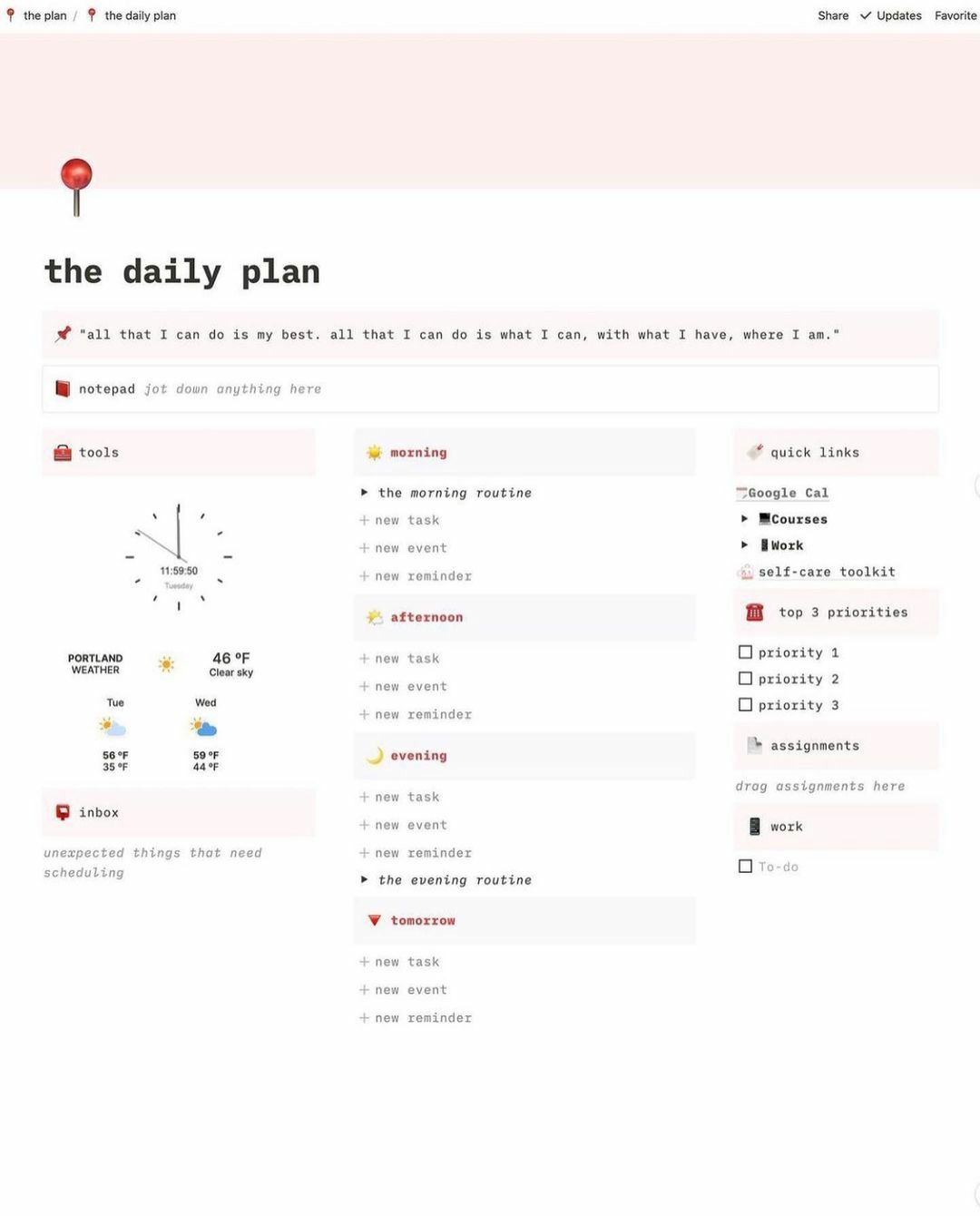 24. Databases for everything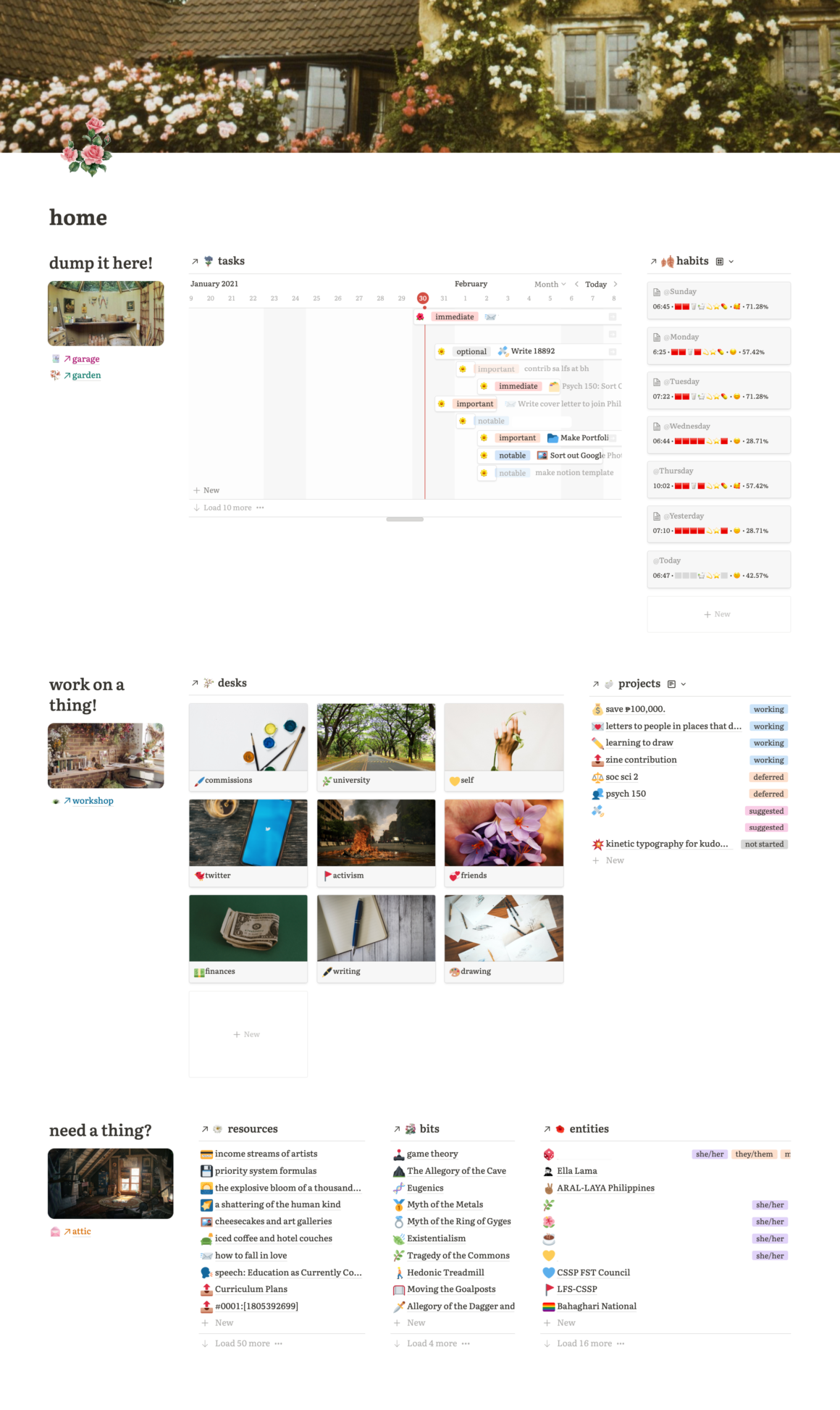 25. Weekly planner
Notion By larilalie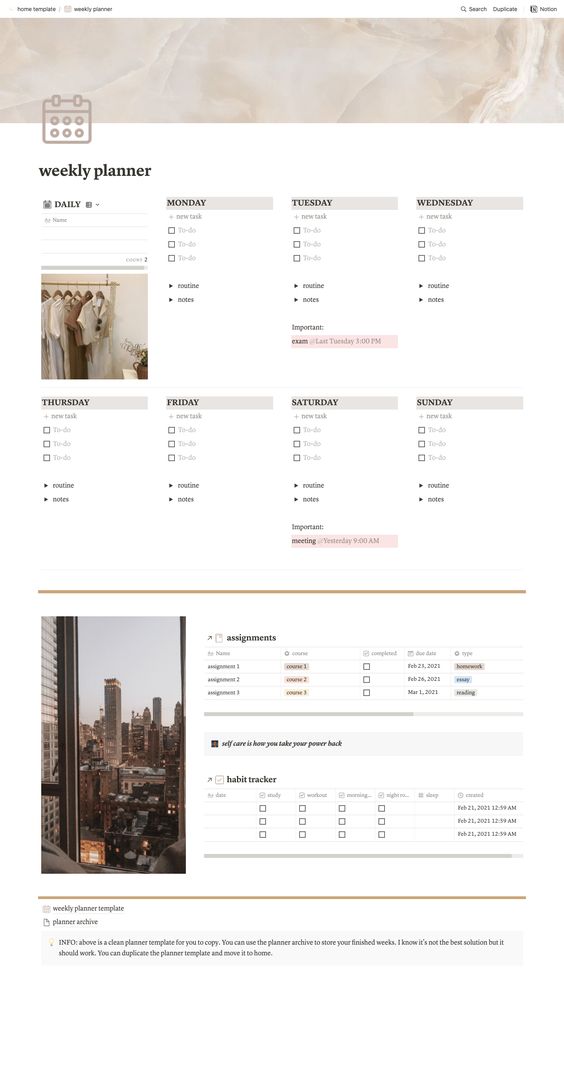 26. Notion layout green nature 
Home Notion By ywzarchive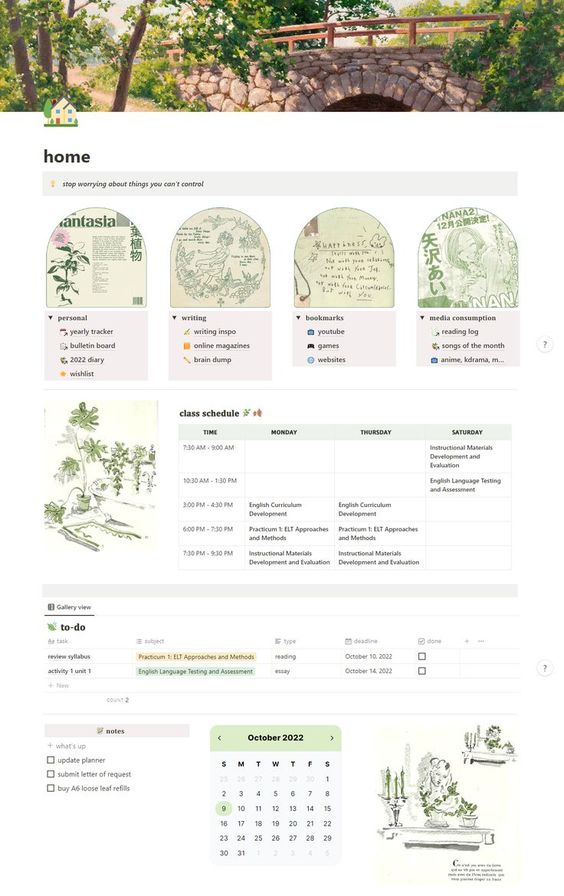 27. Dashboard Designs From The Notion Community
By HiDefToast88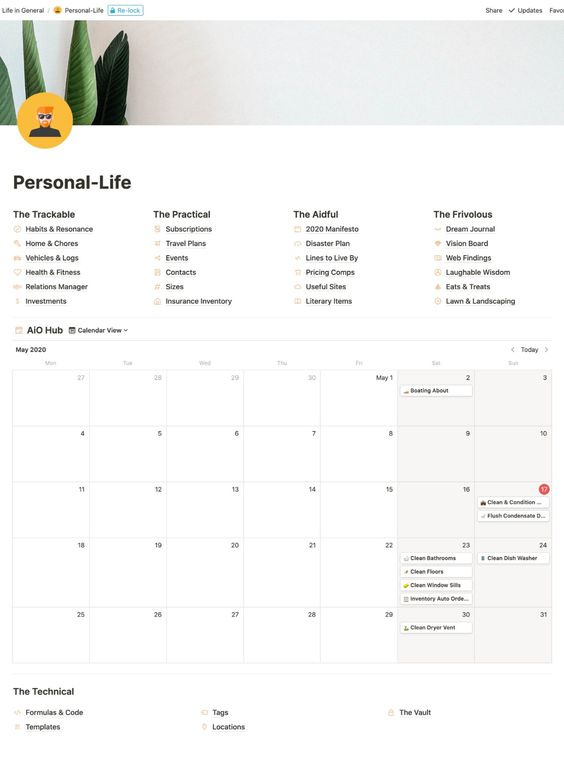 28. Notion Template for Goal Planner
By ko-fi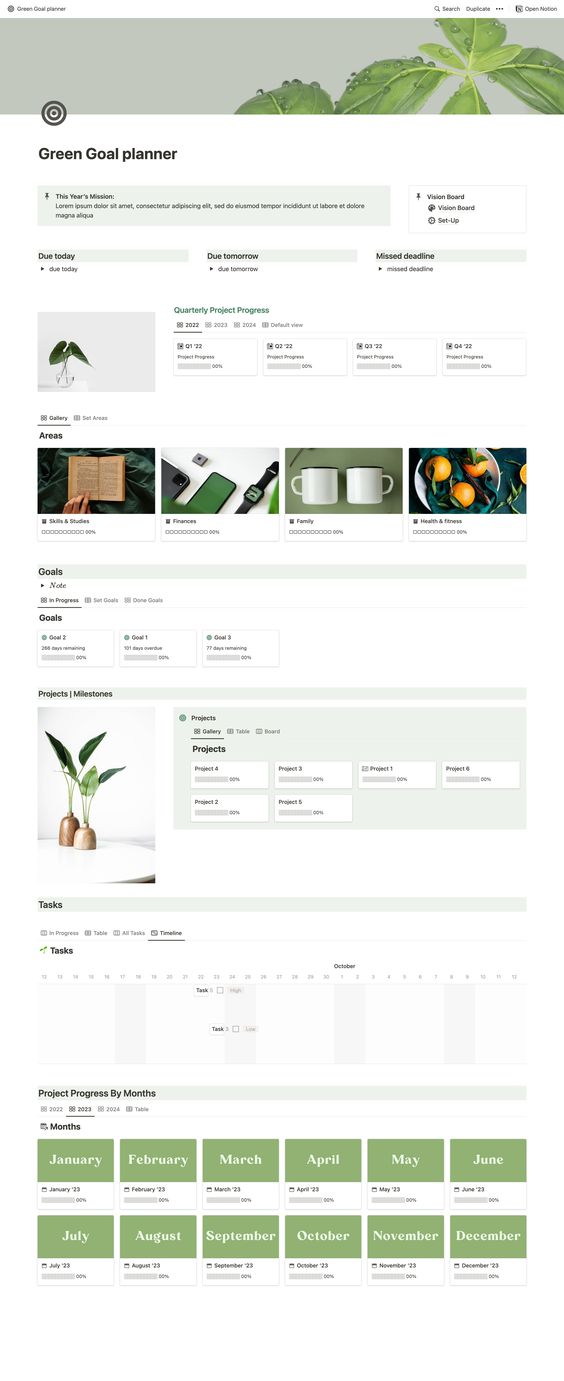 29. Daily planner
By Avaquen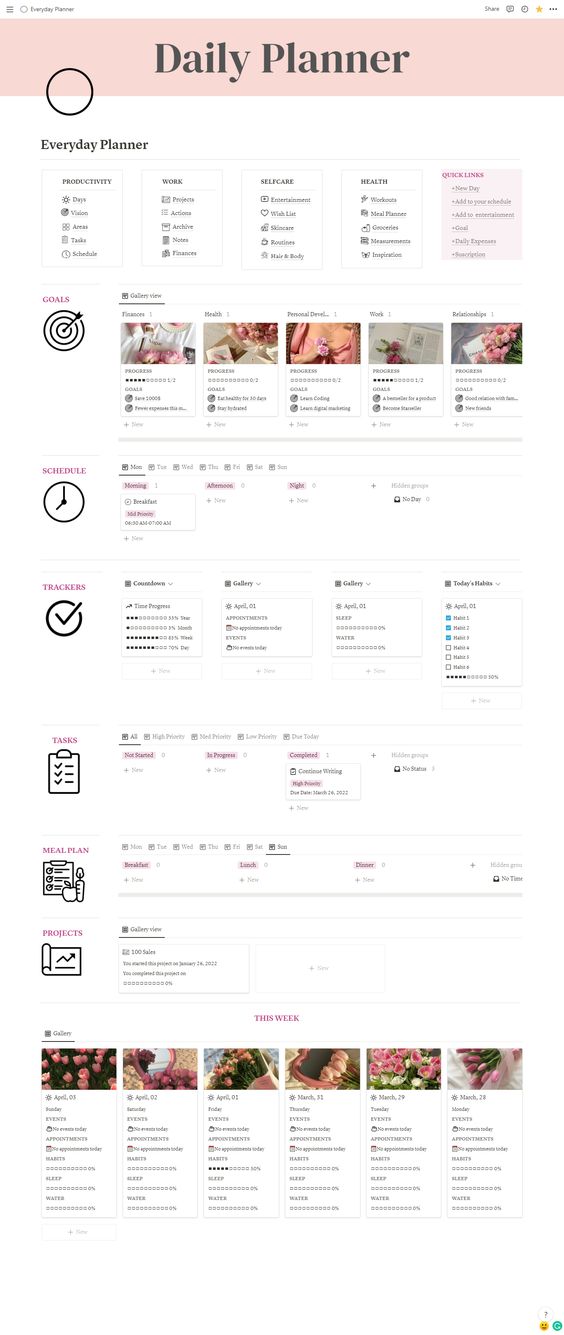 Notion Template Inspiration
30. Notion Habit tracker
By unknown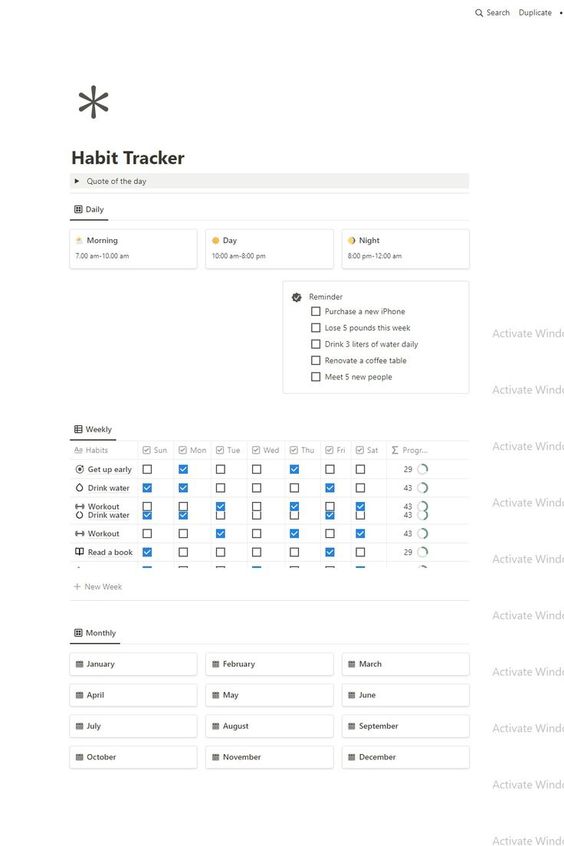 31. Habit tracker notion template ideas
By Unknown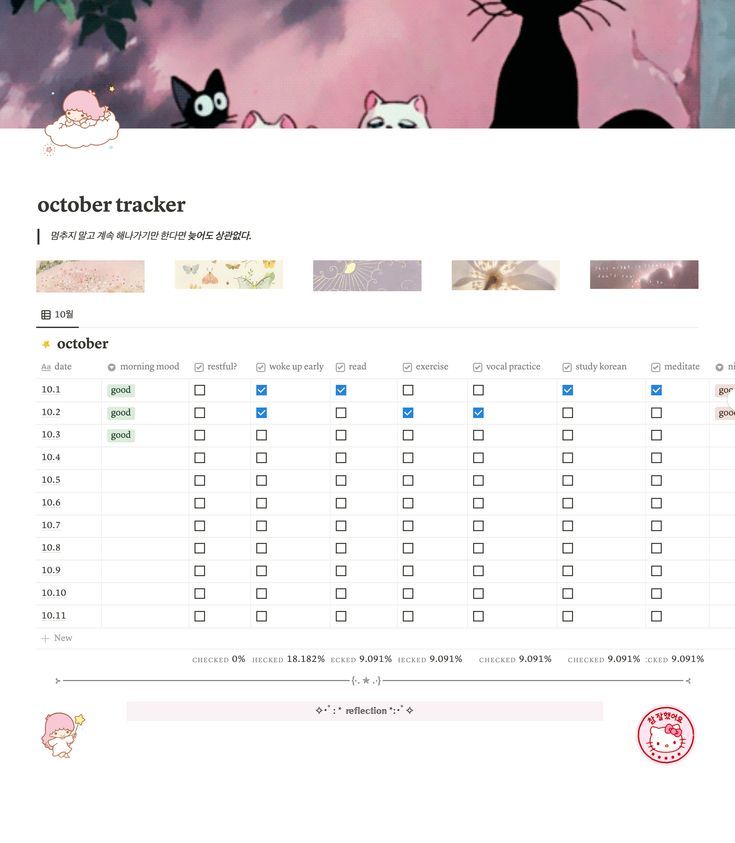 32. writing journal for notion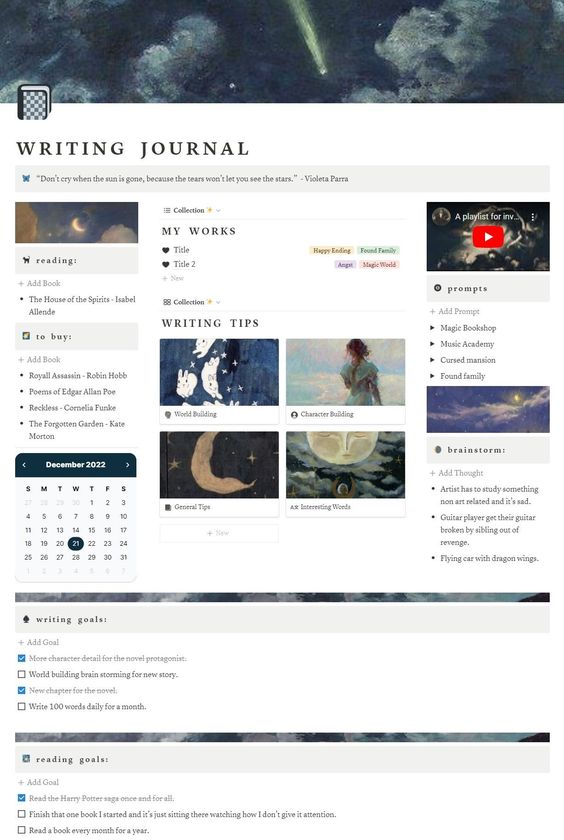 33. Notion dashboard template
Notion by Constant_Fan3136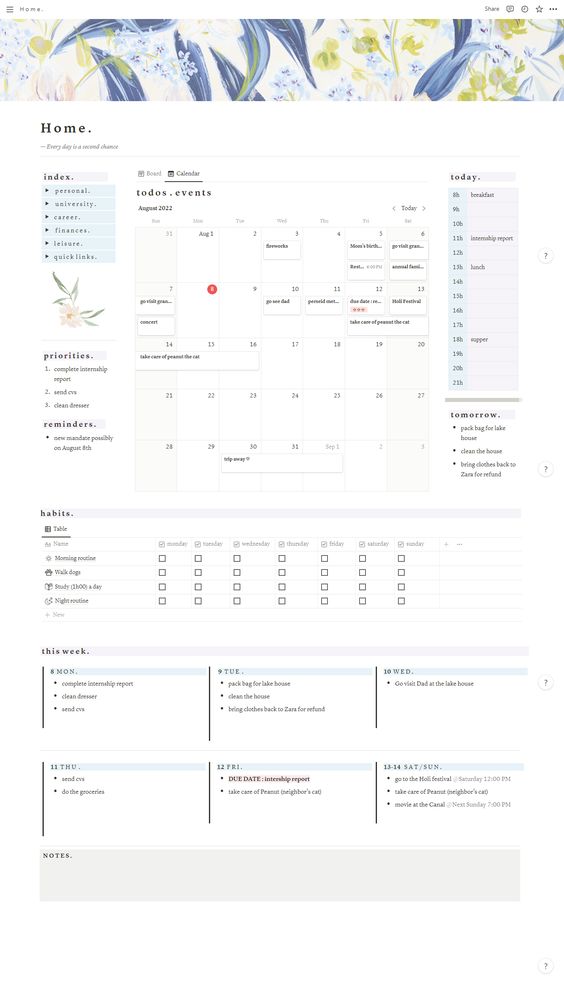 34. university notion light mode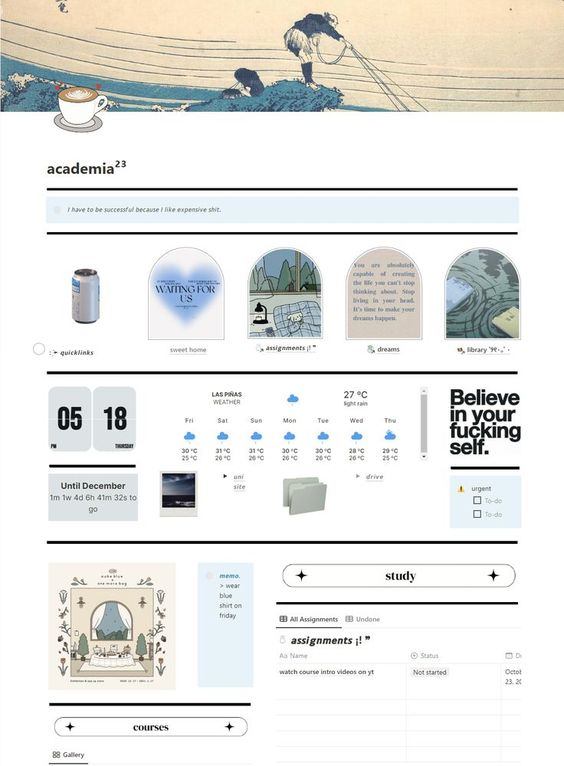 35. Notion Template Inspiration