Last Updated on January 5, 2023 by Farnaz
Best Notion Finance Tracker: Finance is something everyone should do, but few people actually do it. This will allow you to be more conscious of your spending and take full control of your finances. As a result, you can save more than usual.
You can manage your budget in the Notion workspace, just like anything else. You can easily see where you are overspending so you have more control over your transactions.
This post has some of my favorite Notion budgeting templates. You can easily integrate them into your current workflow.
Before we continue, you may like this posts to:
Never forget anything about your life finances. Quickly capture and organize your spending, savings, revenues, and where your money goes.
The finance management dashboard, helps you track your income, and expenses, create and divide your spending between spend categories, and add bank accounts.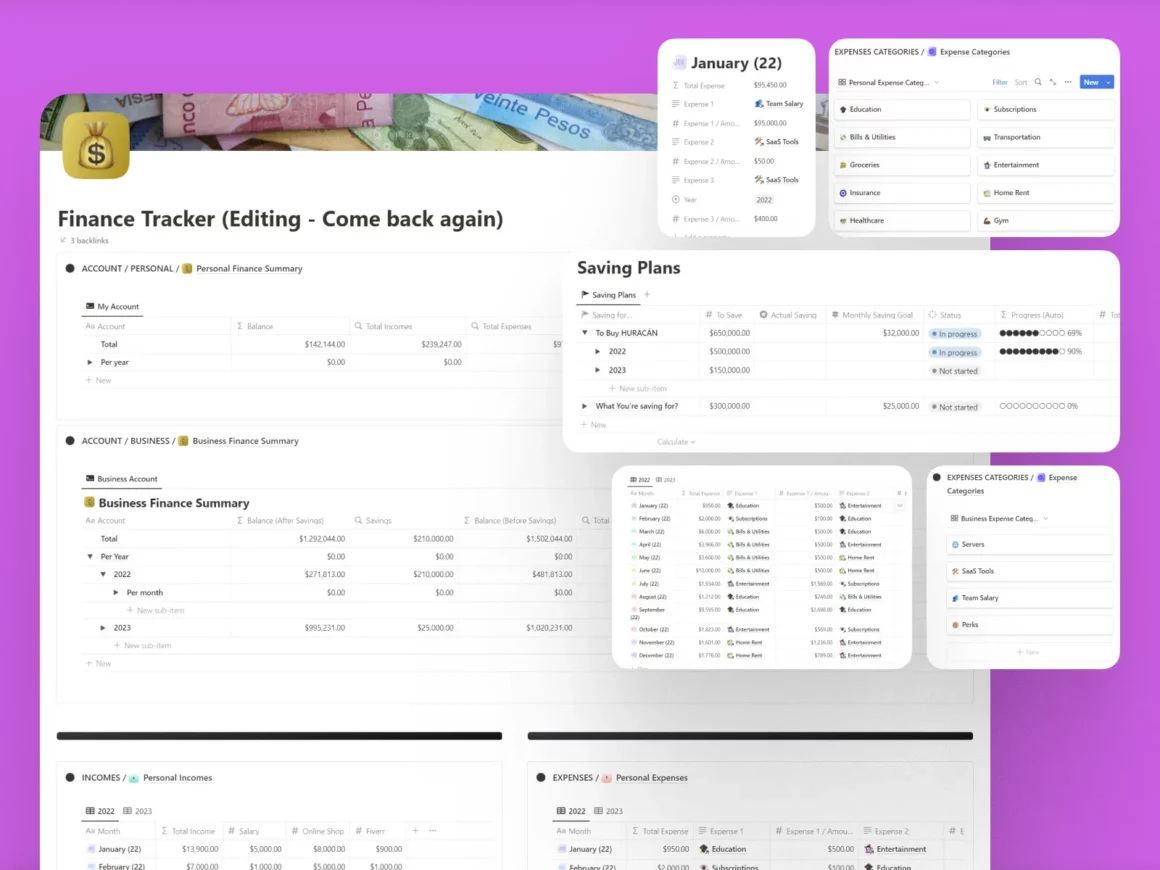 2. Notion Finance Tracker
Juggling your finances can feel like a full-time job. Our Notion solution makes it easy to manage all your finances in one place.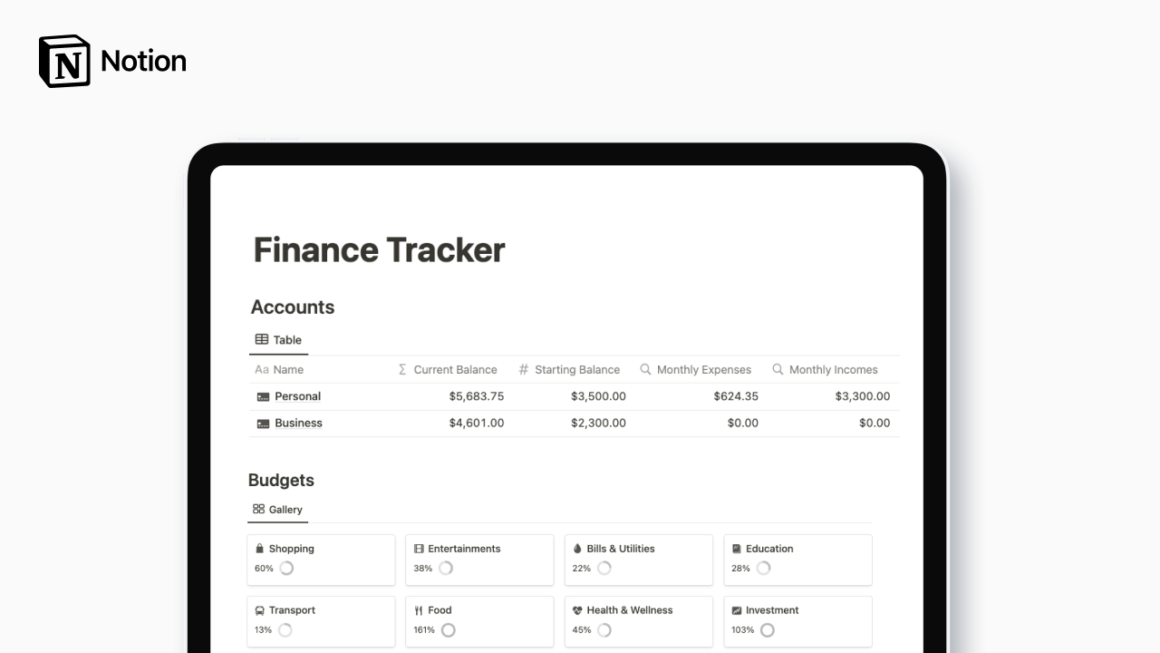 3. Subscription tracker
it's really difficult to stay on top of my finances, so I created a little subscription tracker with monthly/yearly cost overviews and renewal alerts.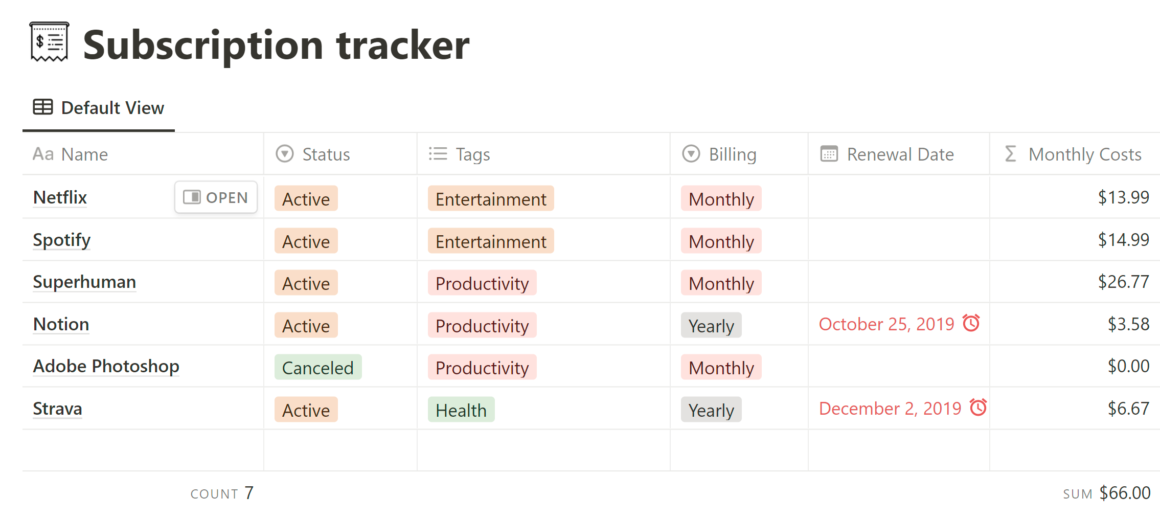 4. Recurring Transactions Tracker – Notion Template
Bill and Subscription manager to save money each month on subscriptions you no longer use
"Single database with multiple views" setup to keep track of all your recurring charges in one place
Aggregations to see exactly how much you're spending each month on subscriptions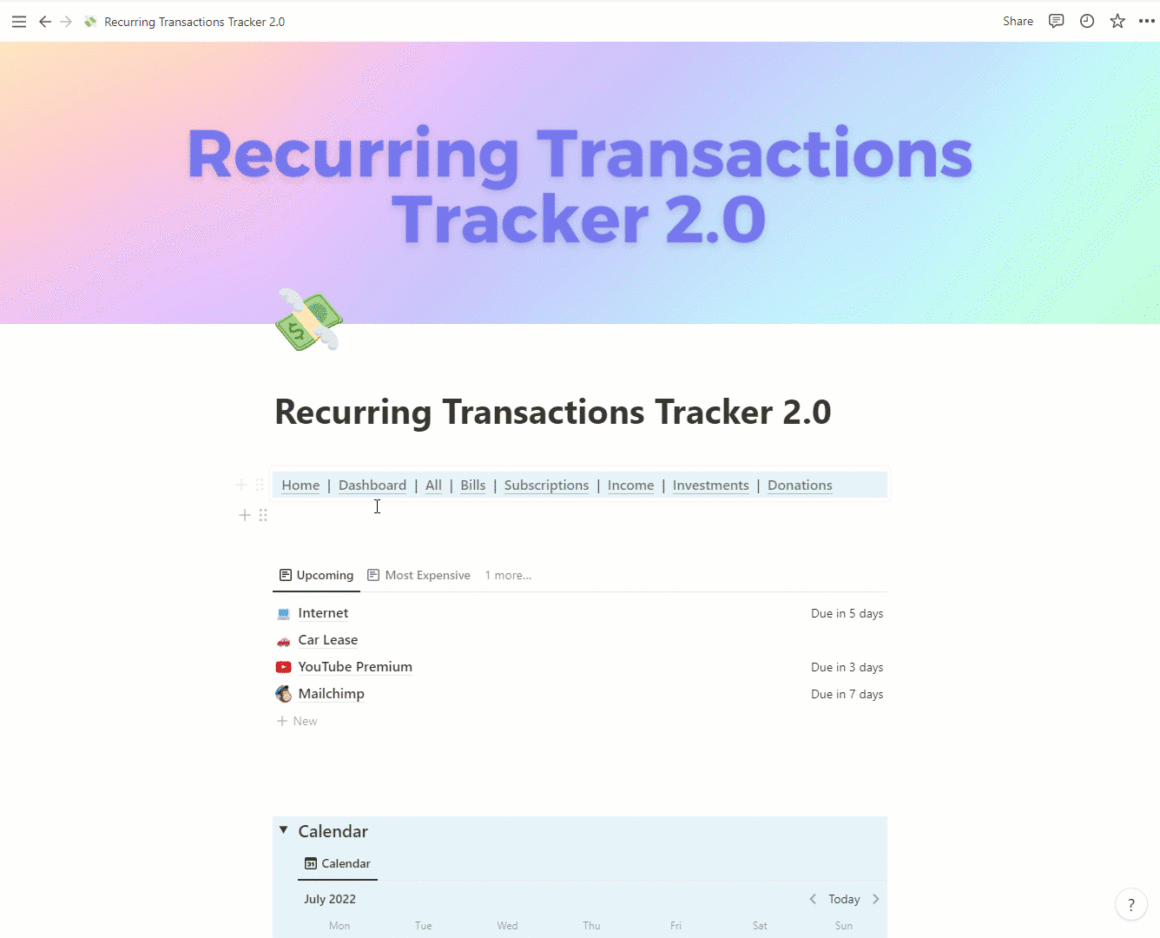 5. Personal Finance Tracker
Start your journey to financial freedom without ever leaving Notion. This template provides a framework for everything you need to start managing your finance.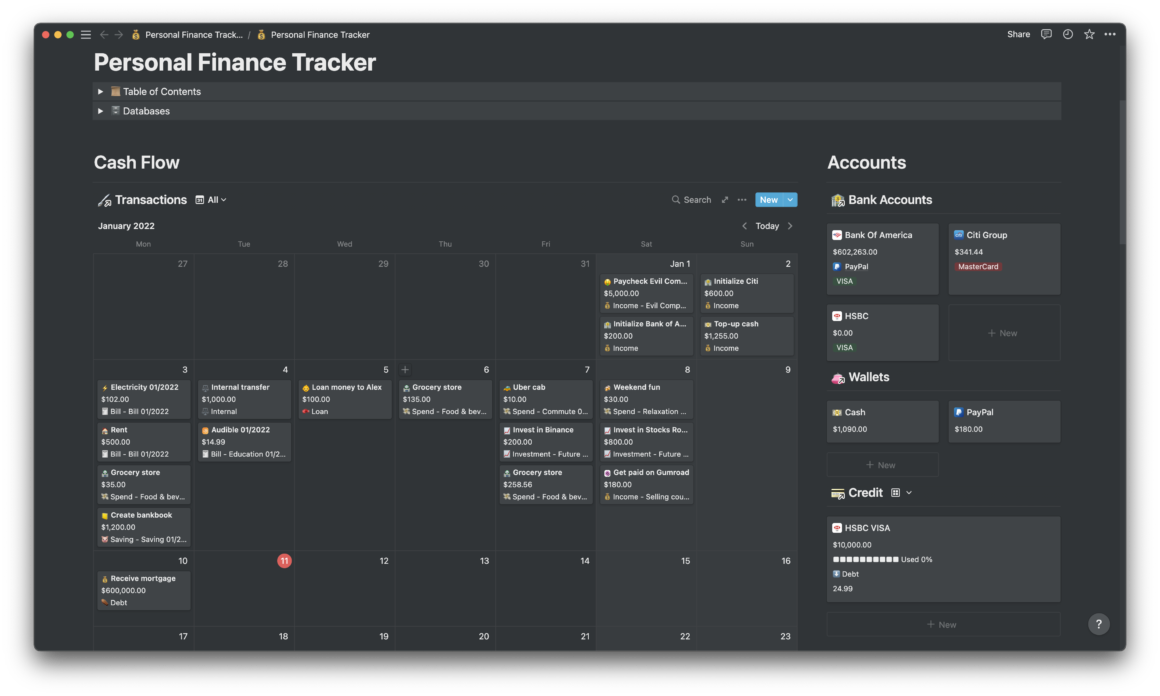 6. budget tracker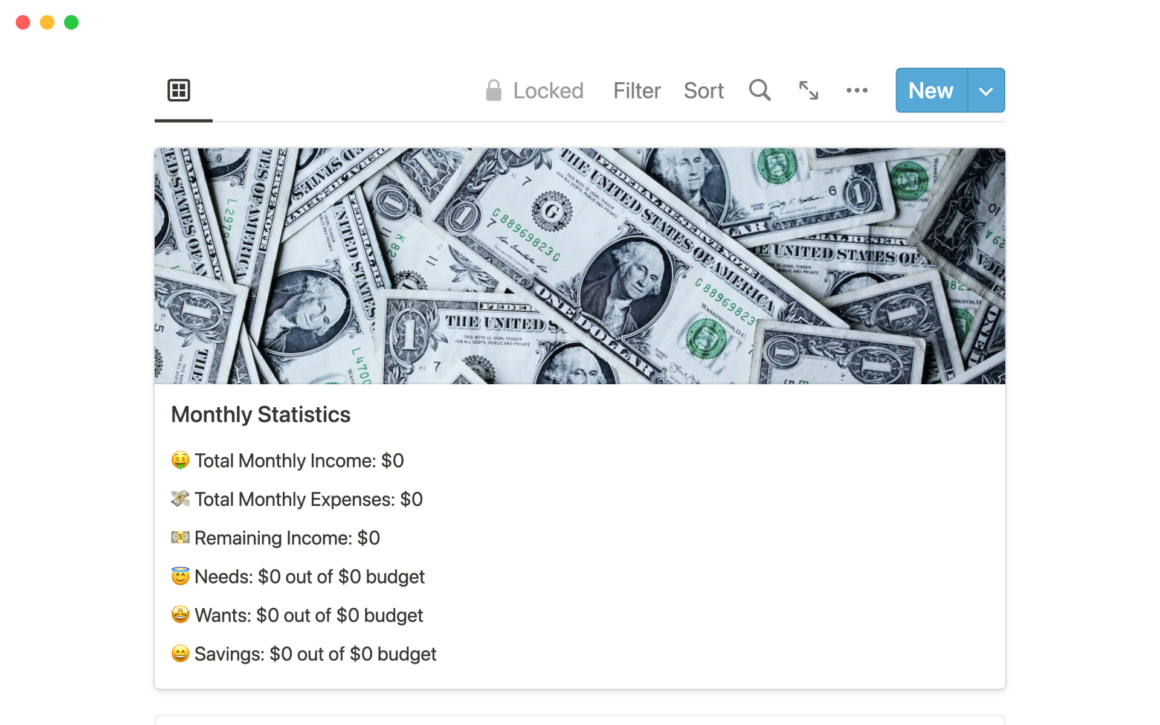 7. Notion Complete Bundle
Freelancer OS
Finance Tracker
Investment Tracker
Social Media Planner
OKRs Tracker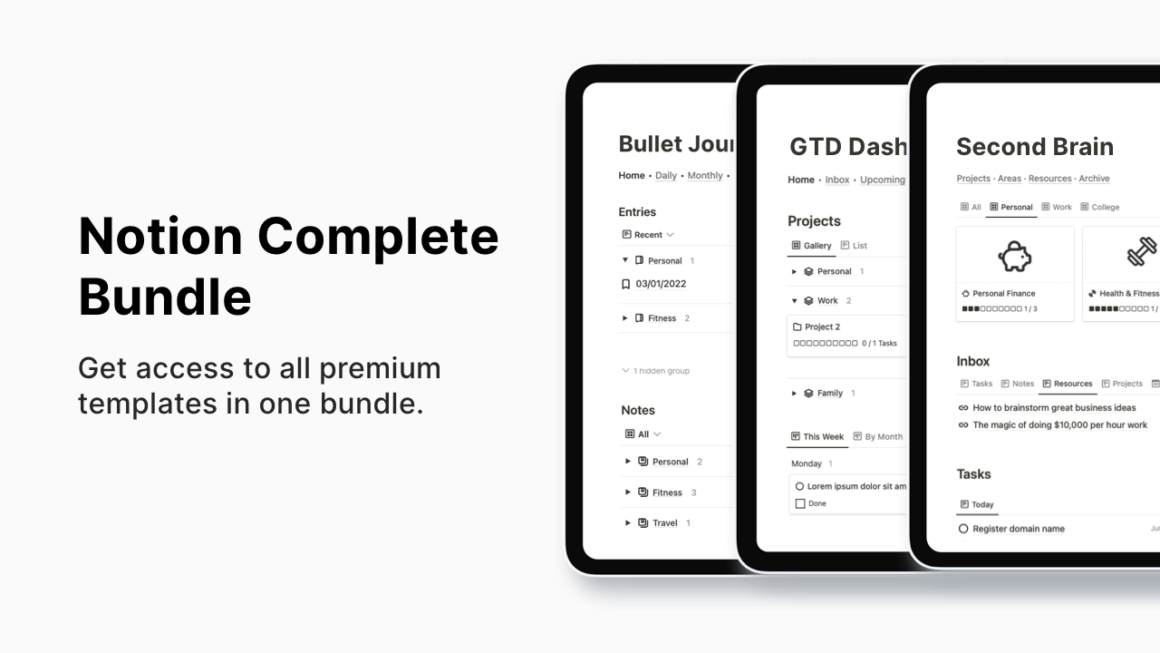 8. Notion Finances Tracker
a space to track all your income streams
a space to track all your expenses
and automatic financial summaries every month
9. Financial tracker
Quickly log and track automatically dated income and expenditure, linking it to clients, and categories.
Capture monthly expenses as one-off, variable or fixed entries and simply reset it each month.
Create monthly fixed & variable expense budget items using the template generator for quick account management
View rolled-up income, expenditure and profit/loss reports in the Balance Report database.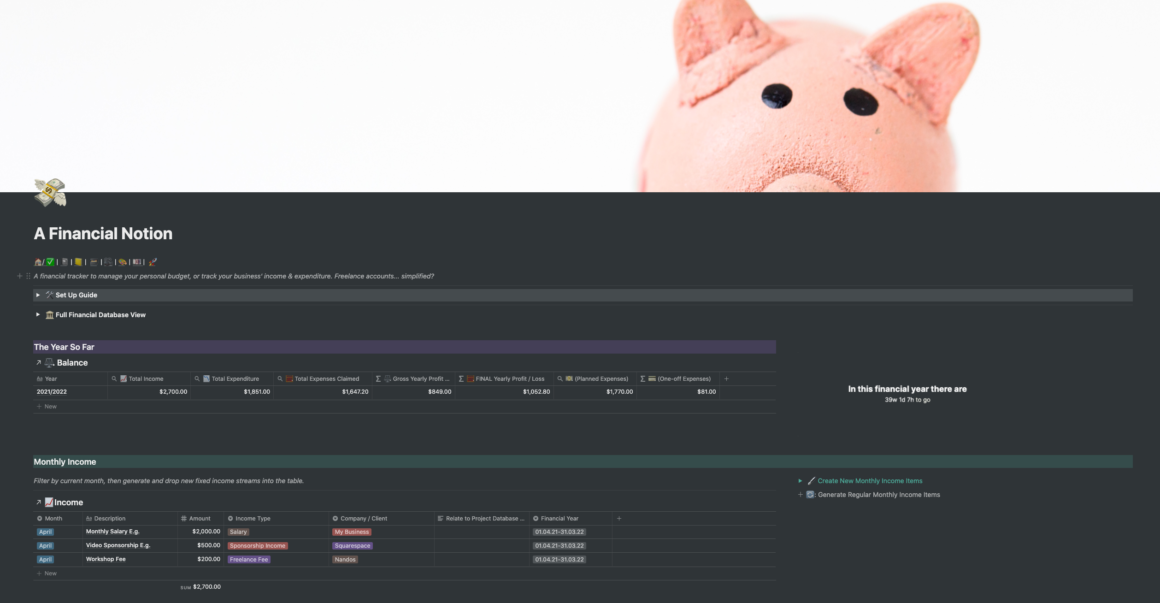 10. Bill tracker
Bills Tracker is an essential tool for anyone who wants to get their finances in order. It is a simple, easy-to-use app that helps you keep track of your bills and expenses, so you can stay on top of your budget and avoid late payments.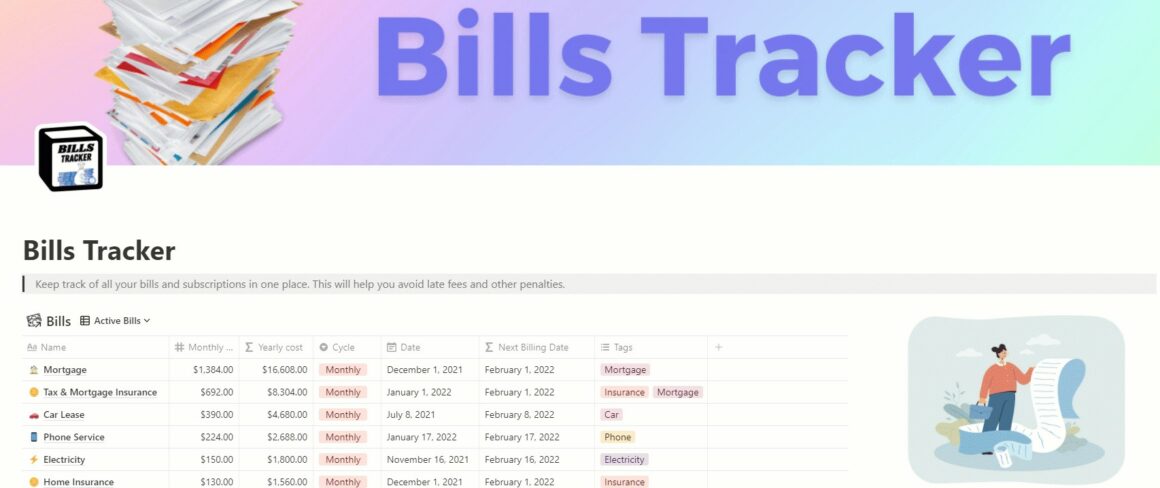 11. Finance Tracker & Budget Planner
Have everything for your finances in one full fledge Notion dashboard and start keeping your finances on track!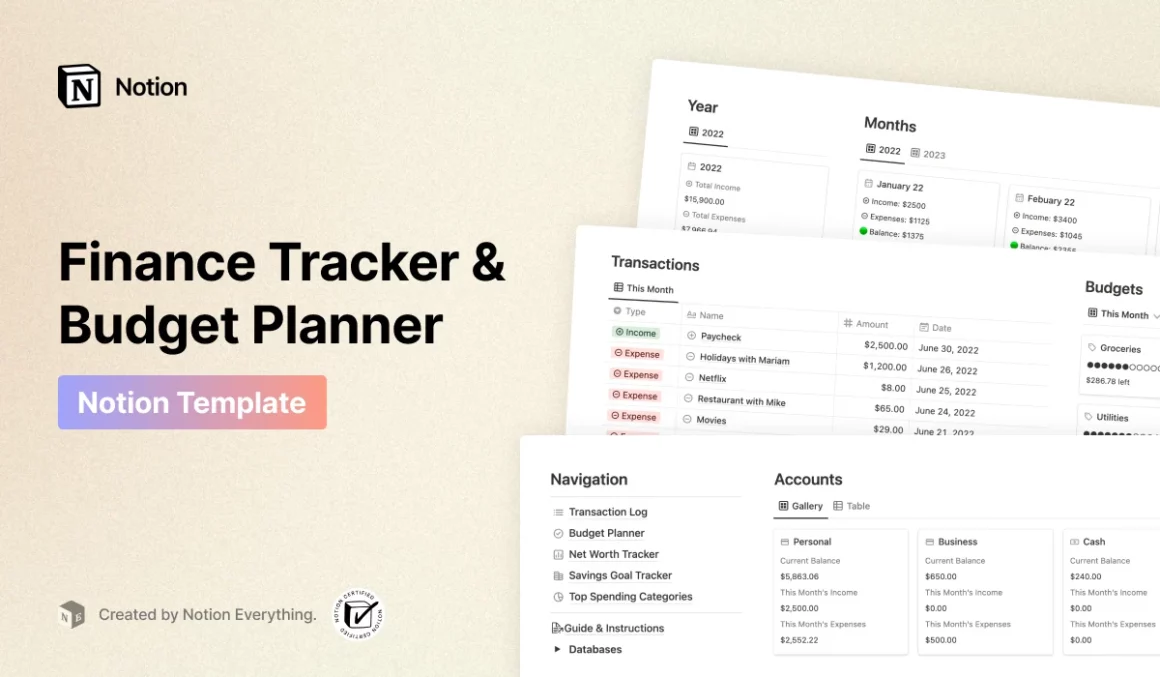 12. Notion Template for Finance tracker