20 Best & Free Notion Templates for Personal use: If you're looking for free and paid notion templates, I can help. Here are the 20 best free and paid notion templates that I personally use and recommend to others.
For everyone who loves making and creating there are so many free and premium templates for almost anything in your life that you can think of. Here you'll find a list of the best free Notion Templates for personal use. if you haven't tried them yet then head to the download section and give them a try!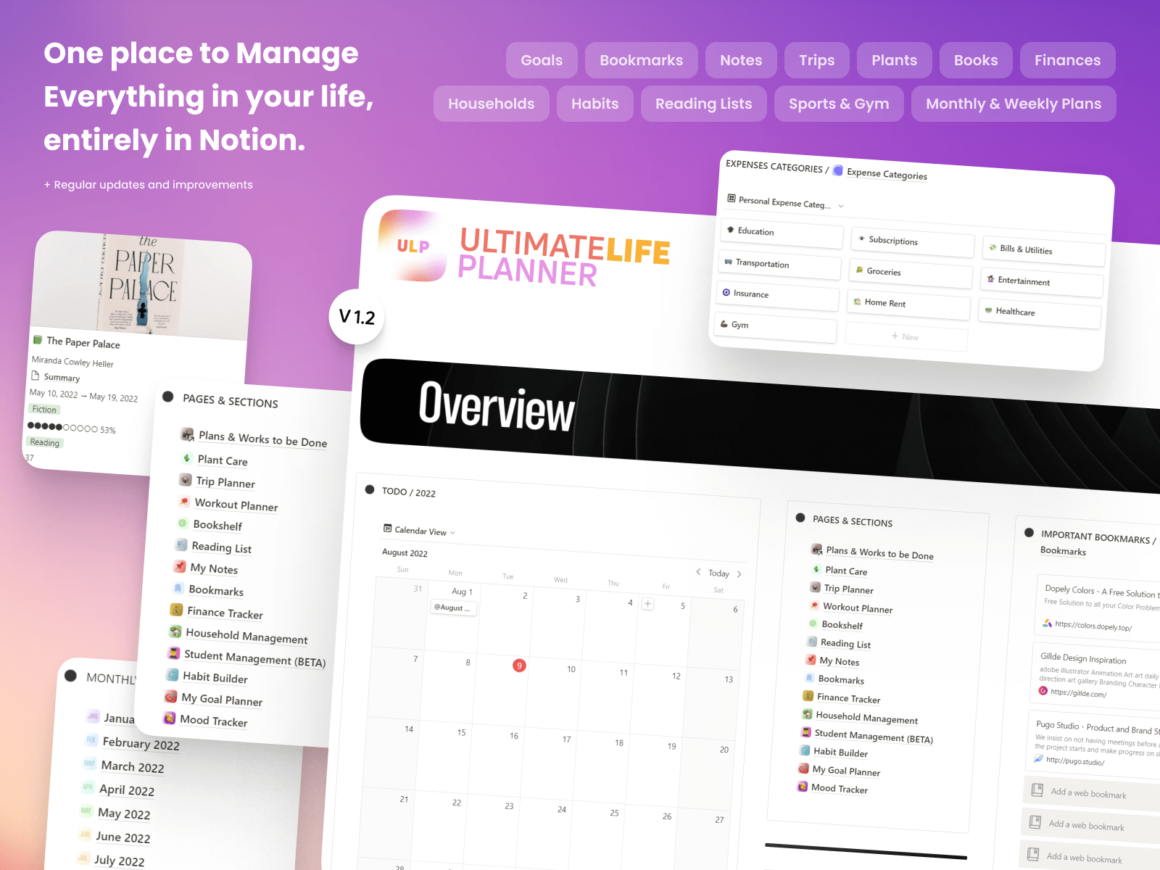 The Ultimate Life Planner is one place to manage everything in your life entirely in Notion.
It brings tasks, notes, plans, health, plant care, travel plans, finance, and more together in your favorite tool.
Here's a snapshot of what it covers:
Dashboard
Monthly planner
Personal & work daily planners
Bookmarks
Bookshelf & reading list
Workout
Plant care
Trip planner
Household management
Student dashboard
Habit Builder
Goal planner and tracker
Mood tracke
The Ultimate Life Planner is $19 but it's the only Notion template you need.
–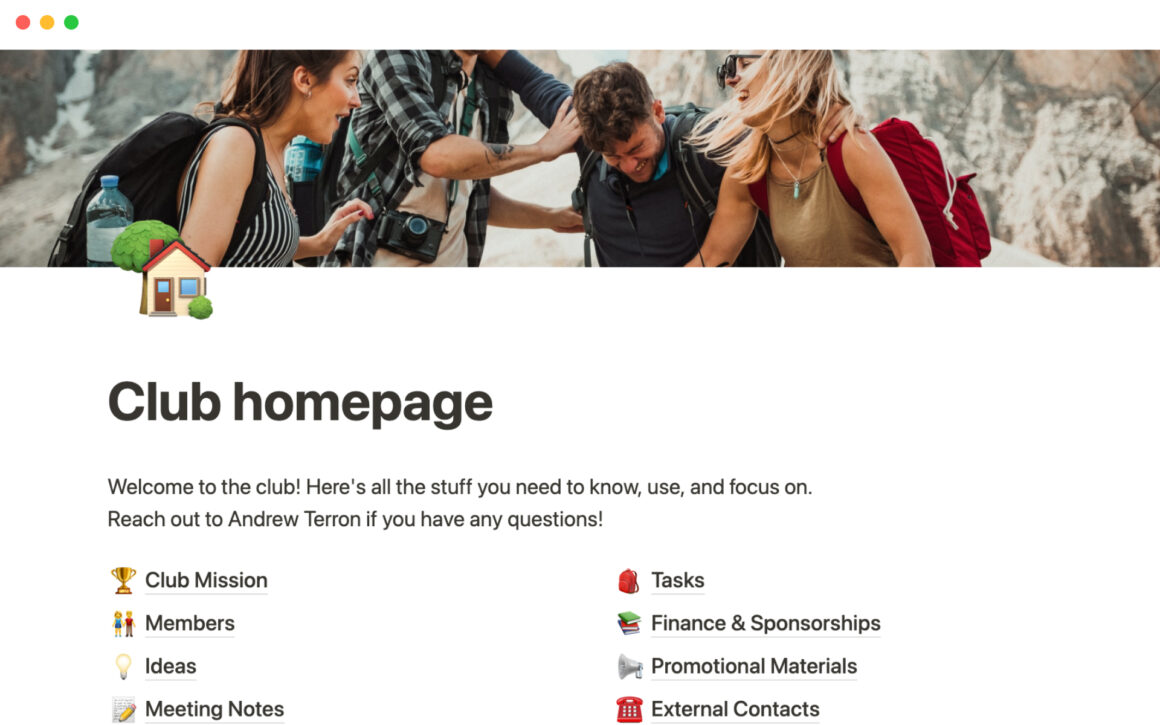 Notion is the perfect solution for managing information for clubs, organizations, and group projects. Create institutional knowledge and keep it neatly organized. Capture ideas. Drive initiatives forward, and ensure everyone's on the same page with this template for managing clubs and teams.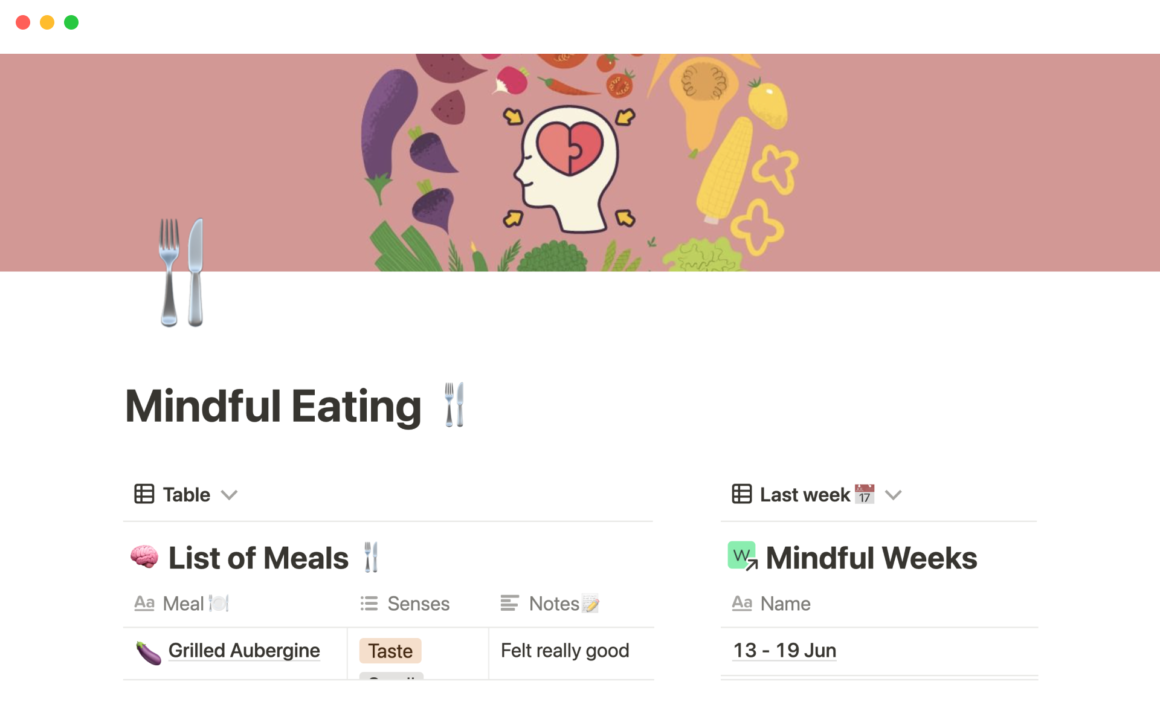 Looking to get mindful about your eating habits? This nifty little template is perfect for keeping you on track! Simply fill in the date, meal, and what you ate, and you're good to go. Whether you're looking to lose weight or just eat a bit more consciously, this template will help make it easy.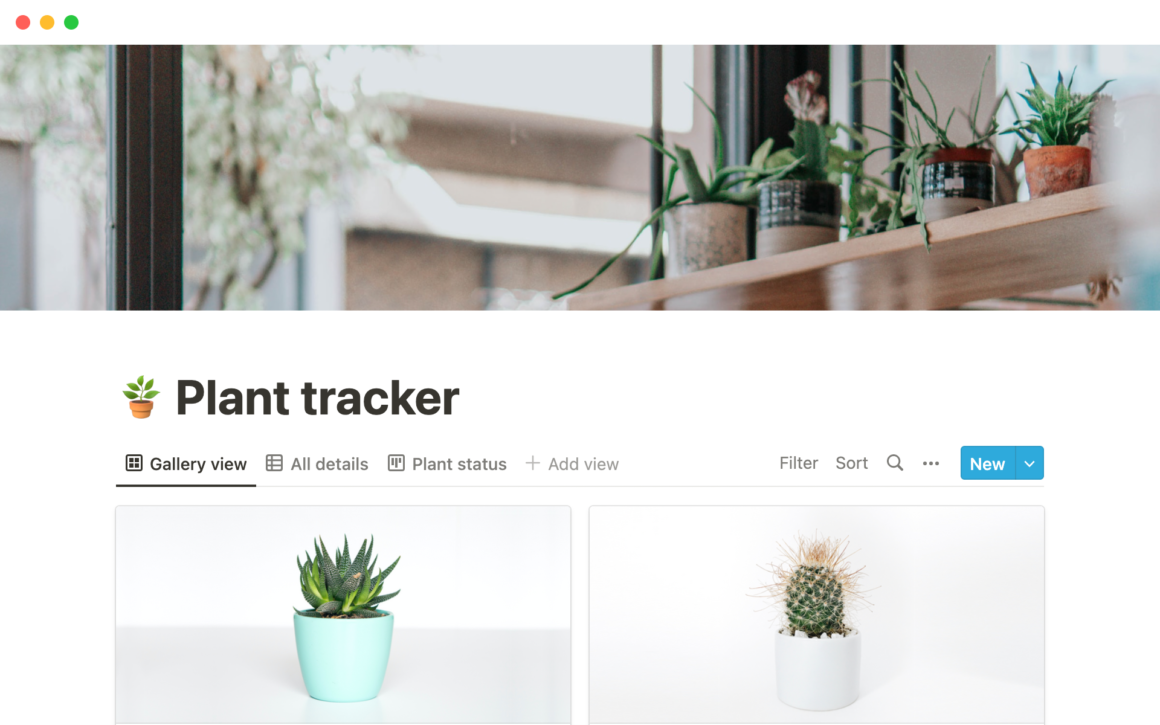 Everyone wants to be a plant parent, but it's harder than it looks. You can use this template to keep track of your plants, including watering schedule, optimal temperatures, common issues, and progress pics for each plant.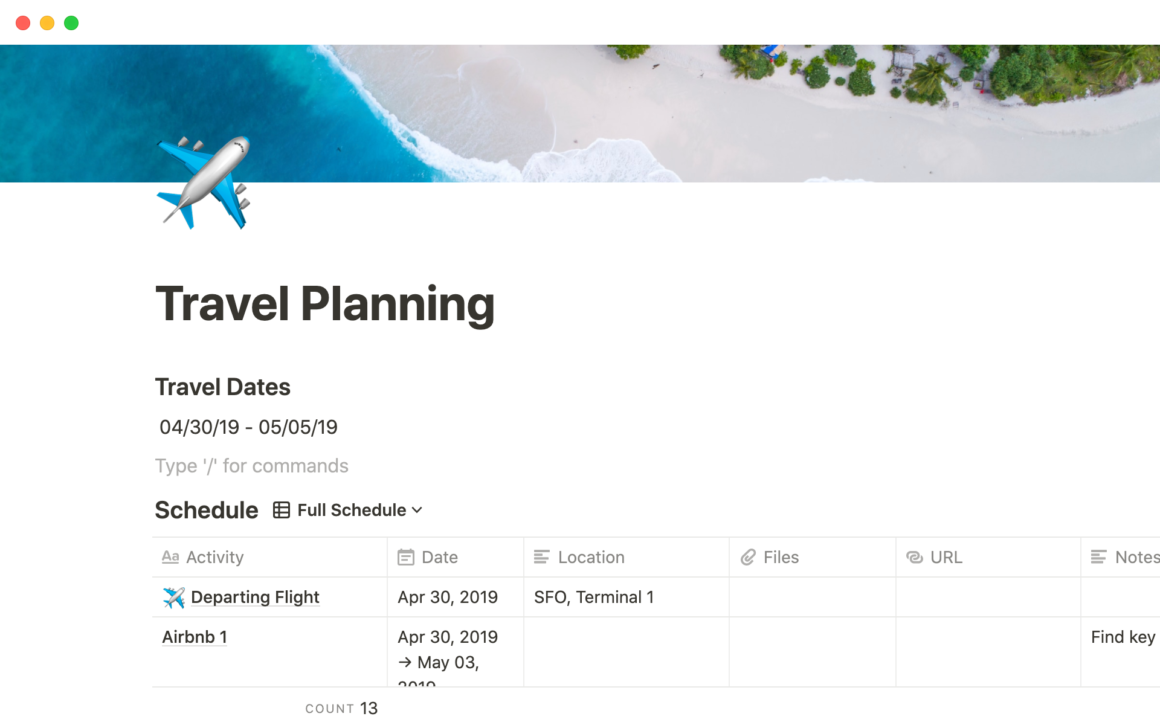 Travel planning can be a fragmented mess with different documents and information scattered across email, files, websites, and more.
With this template, you can pull all the essential details about your plans into one spot, including the addresses, contact info, docs , notes, and more.
Resources for engaged couples to customize throughout their wedding planning journey. Customize and edit as you see fit to create the wedding you've always imagined.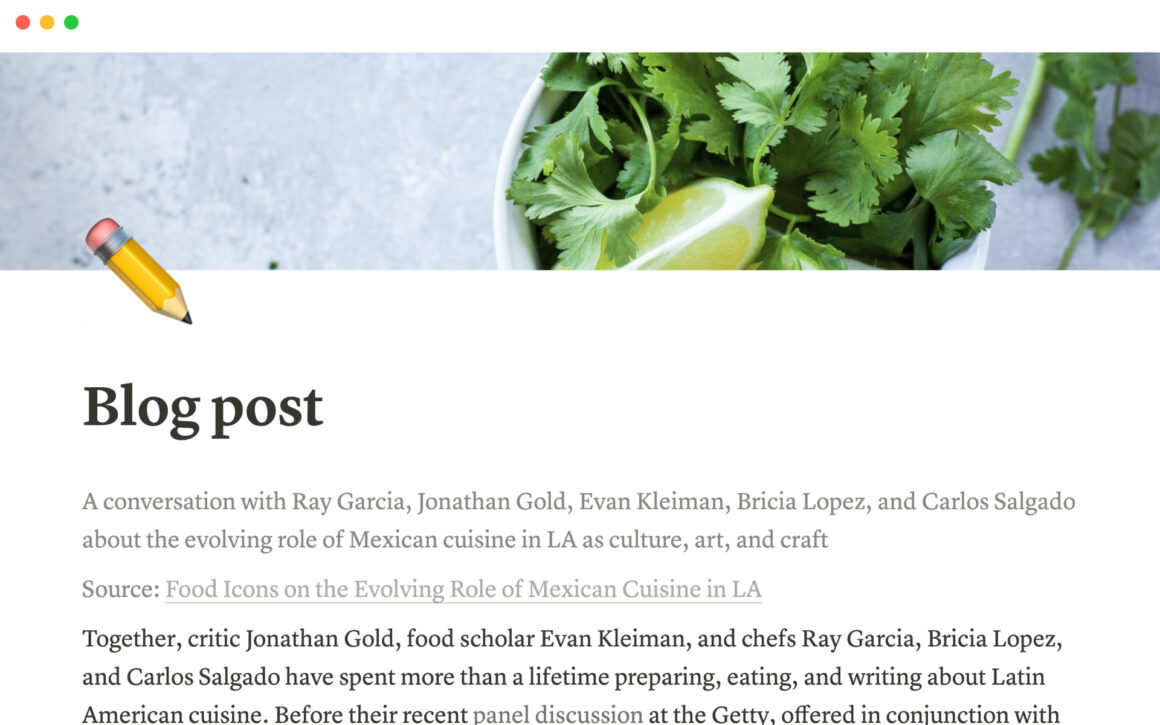 Did you know you can build your entire blog on Notion? Use this template as a format for your posts. You can include writing and images in many different configurations. You can also create a blog homepage to link out to all your posts — gallery view is particularly handy for that if you want to showcase the images in your posts.
7. Personal library dashboard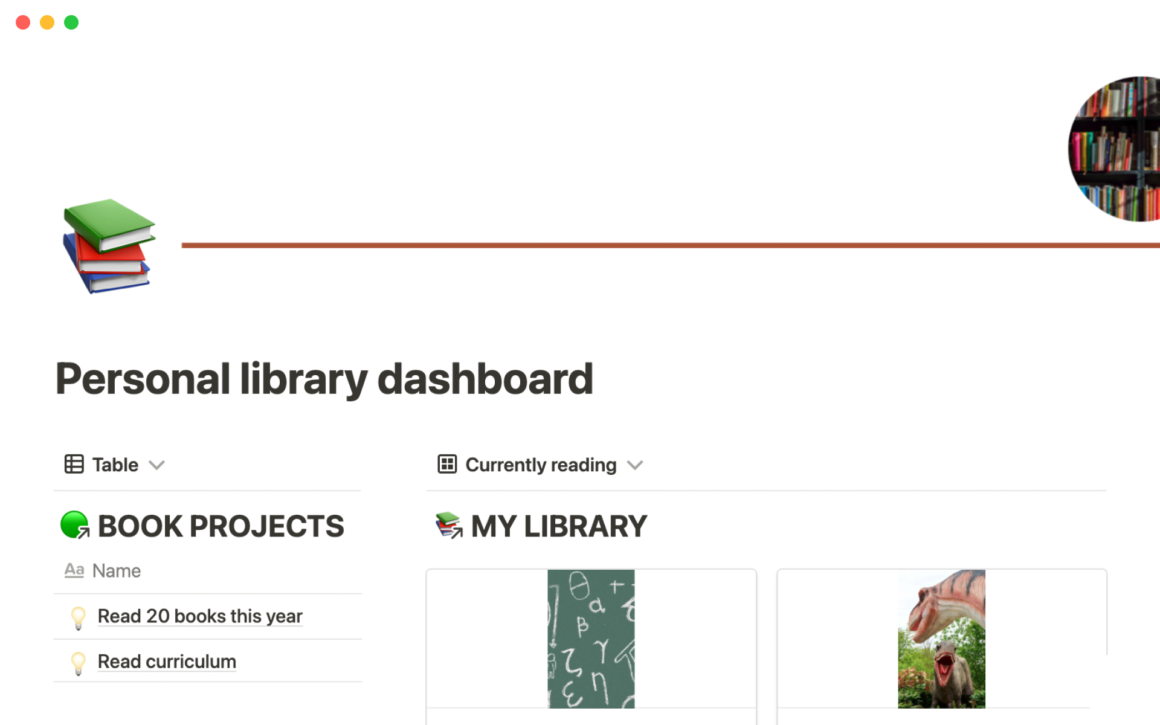 This visual dashboard will help you see at a glance which authors and books are current, what's next, and how far you have come with your reading.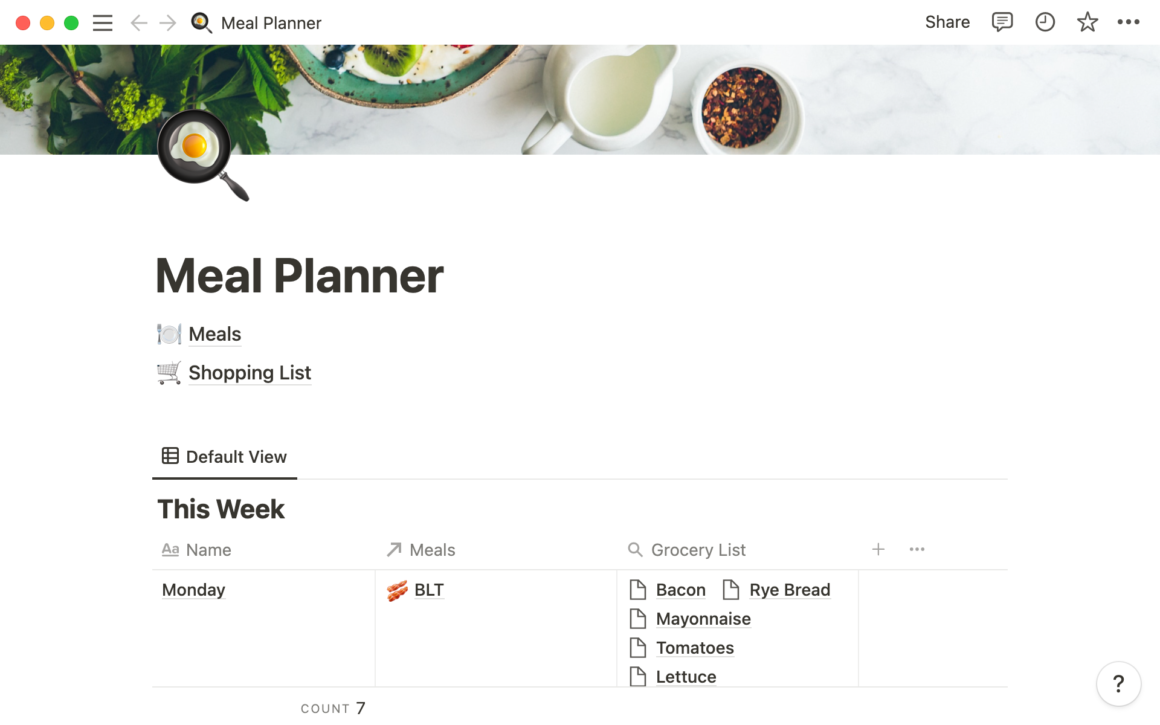 Streamline your schedule by knowing what you'll eat during the week and which ingredients you'll need to buy. This template helps you capture recipes and ideas for meals anytime, schedule them on a weekly basis, and generate a grocery list so you don't forget anything!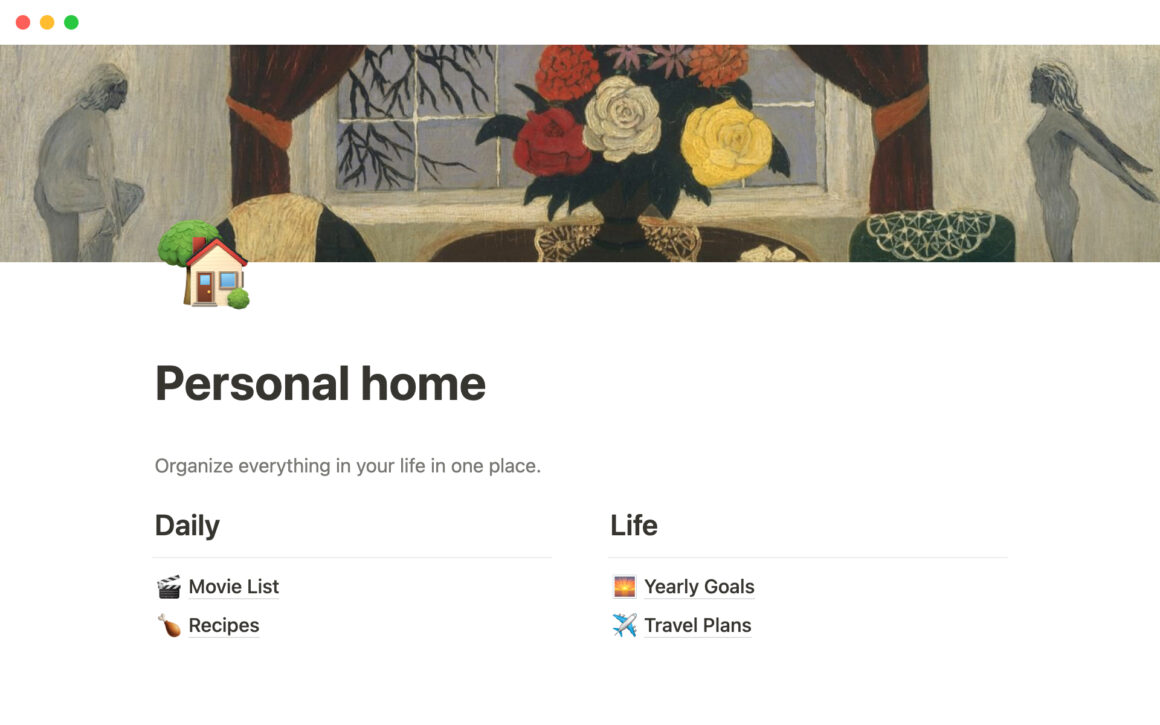 Just like a wiki can help you keep all the important information in your company somewhere central and accessible, a personal wiki can give you a helpful knowledge base for your life!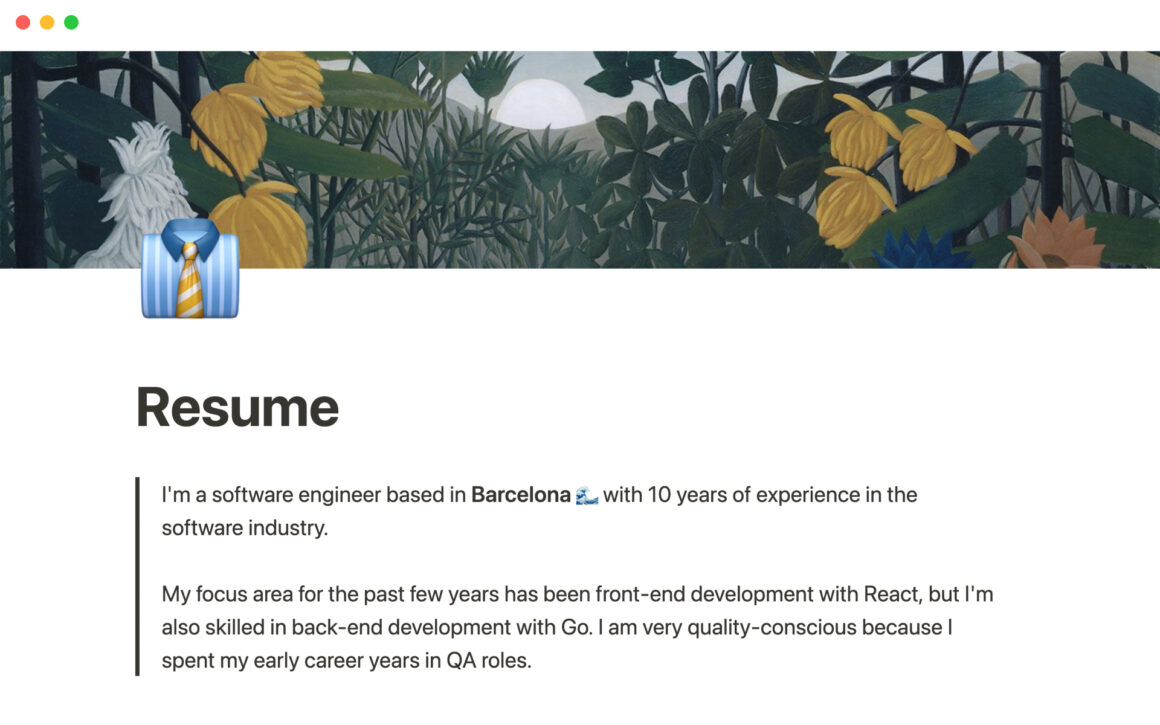 Build a beautiful, functional resume within your workspace. Enable "Public Access" and send over the link with your job applications. You can keep improving the resume even after you sent it out.
20 Best & Free Notion Templates for Personal use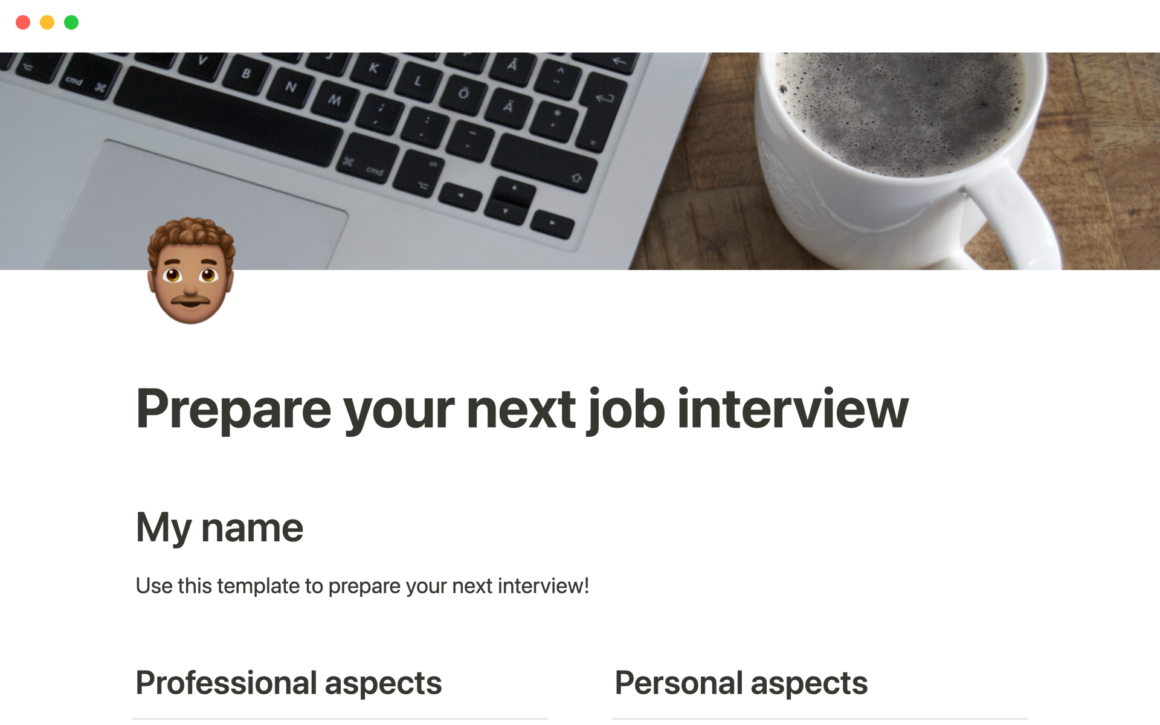 Helps people prepare for their next job interview. It includes the most common questions at job interviews and a space to reflect upon their answers.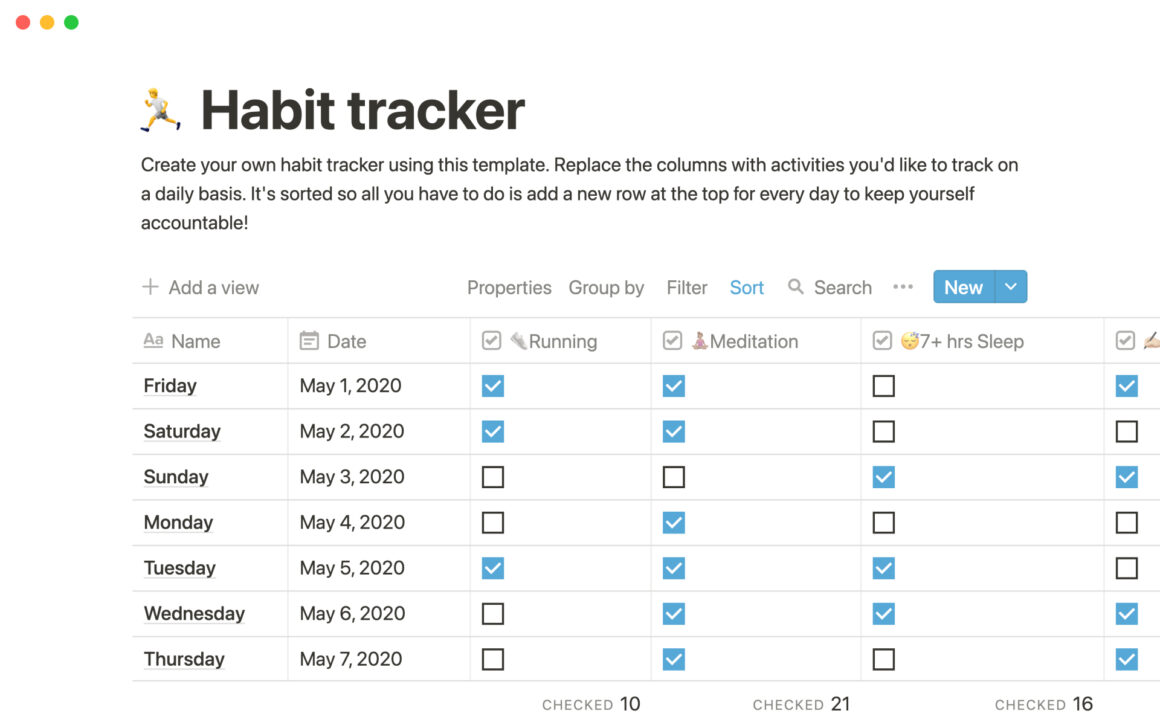 Keep yourself accountable by tracking your habits each day in this table. First, replace titles of existing columns with the habits you want to track. You can simply check things off, enter a number or even enter text to build a journaling habit.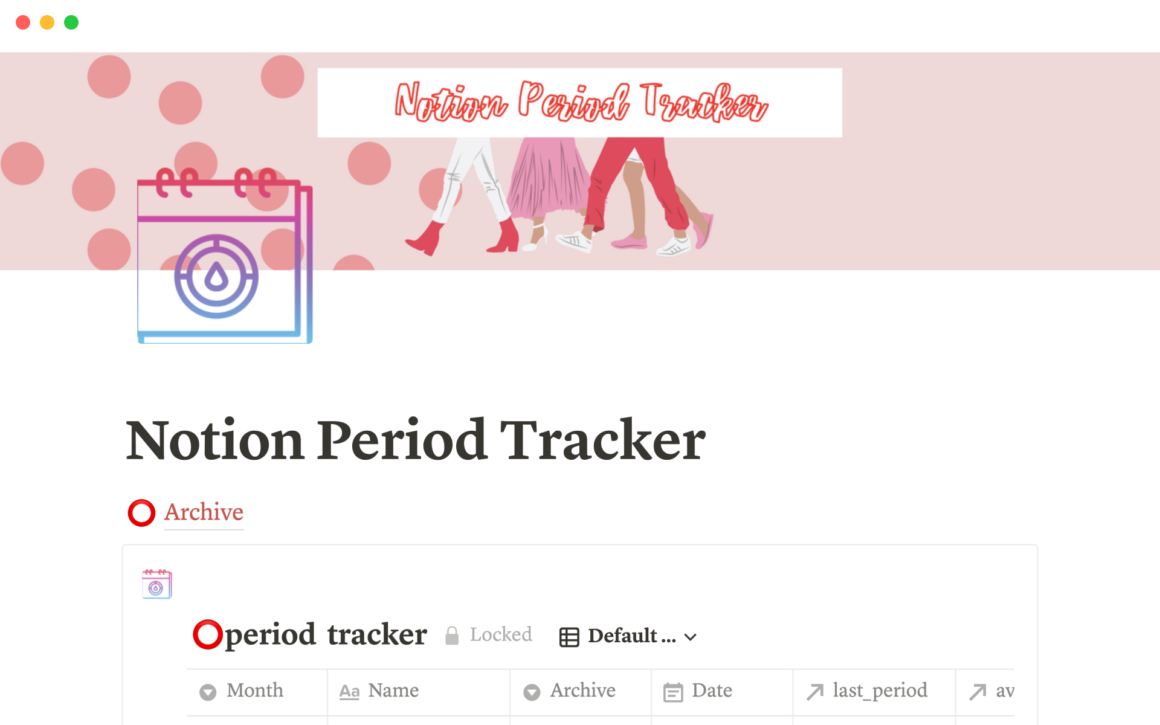 This period tracker helps women to understand how their menstrual cycle works. It's important to know, as regular periods are a sign of good health. It's easy to use and helps keep track of fertility also.
Track your cycle, predicted period, ovulation window, fertile window, days late/early are automatically calculated and become more accurate as you add periods.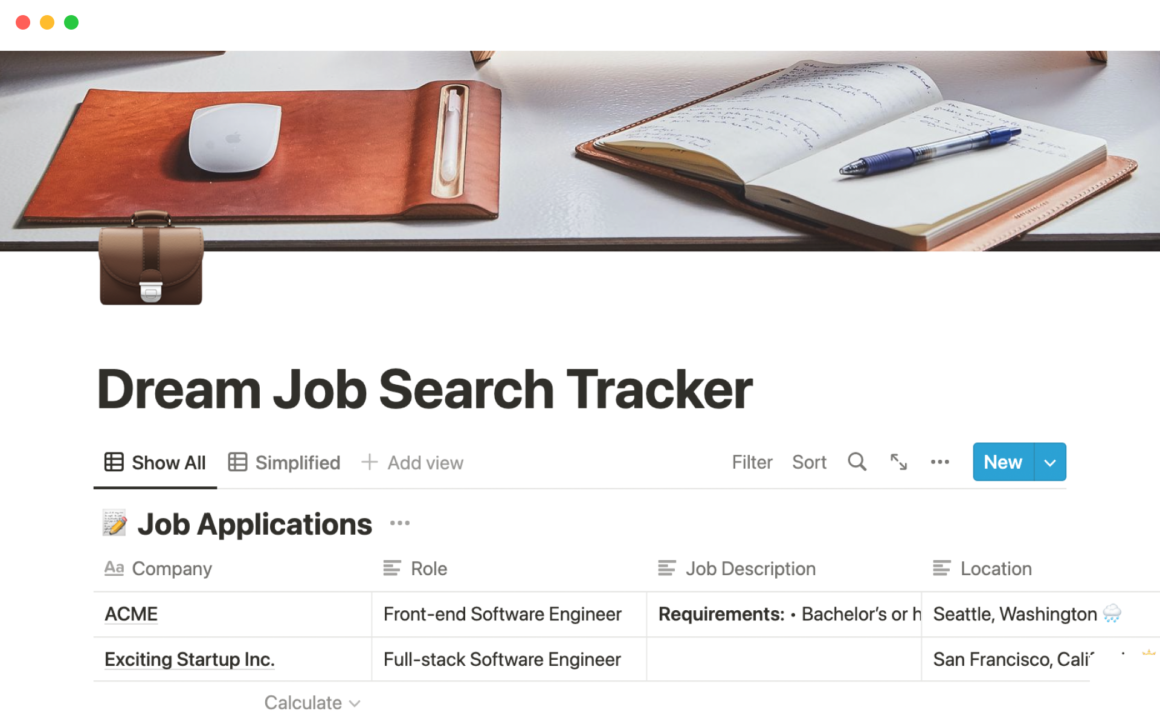 This template makes it possible to do a large-scale job search by organizing all of the information you need. Keep track of every application you have filled out including details about the company and the position. In the interview stage, you can take notes about what specific companies are looking for. When the offers start coming in, this template allows you to compare offers side by side and make better decisions when it comes to negotiating.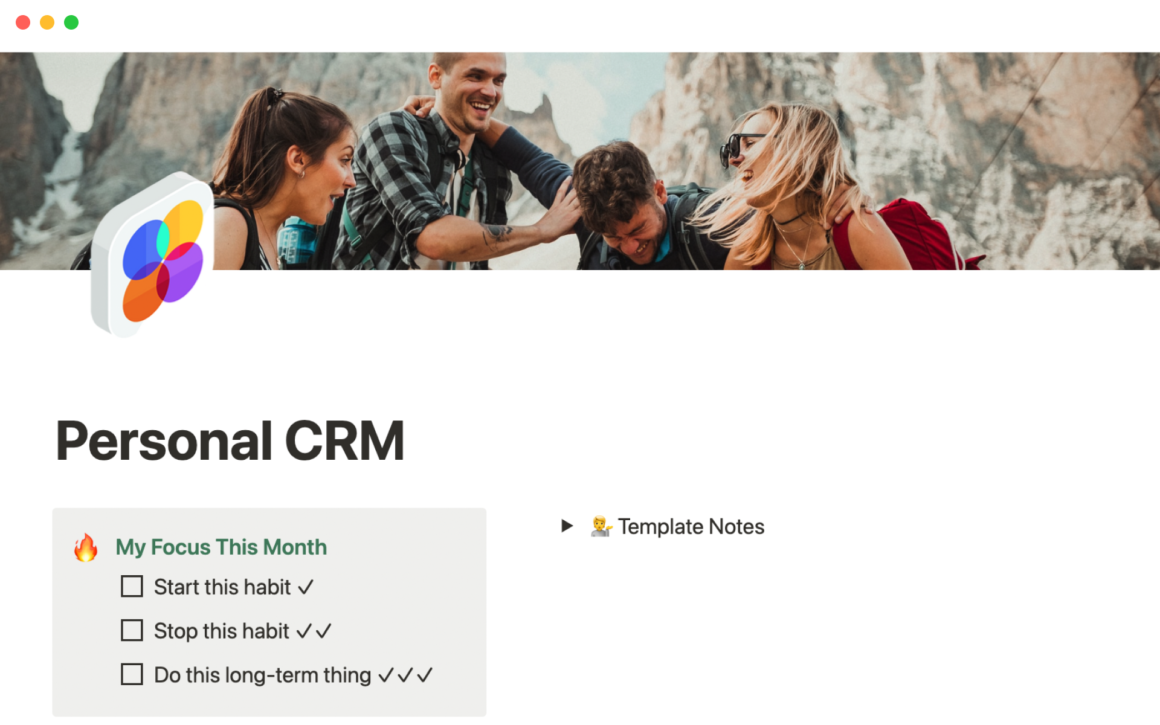 This template allows you to easily add contacts, record contact details, and store notes from conversations. Using related databases, you can also connect tasks to contacts, add notes to contacts, and record gift ideas. Visually see who needs following up with this simple CRM.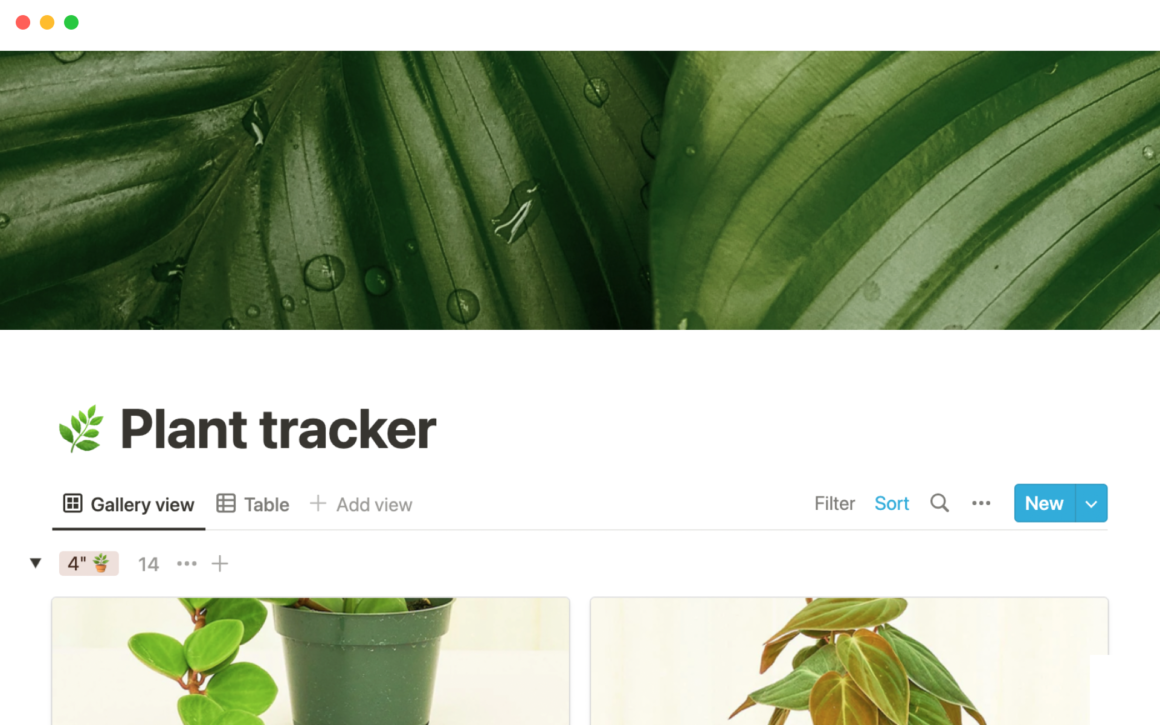 This template will help new green thumbs to keep track of their plants and manage all the information on how to take care of them.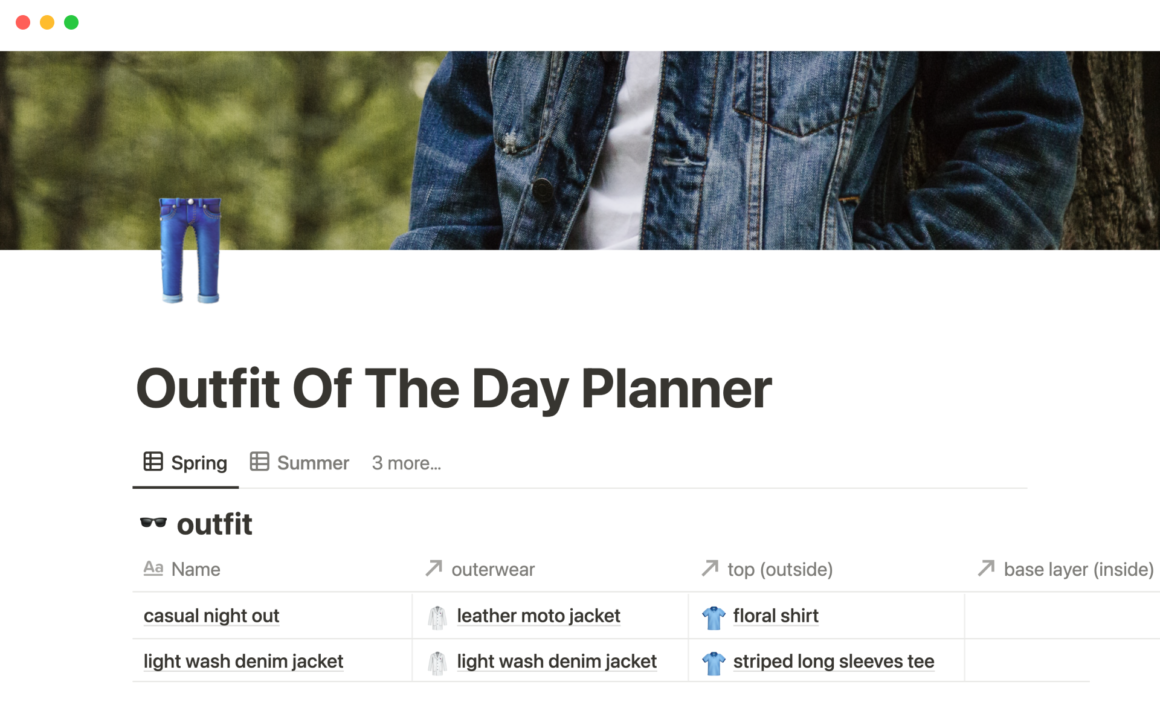 This template is perfect for individuals who are really interested in fashion or clothing. It helps you pick your outfit of the day to stay stylish every day. This template can be used for both men and women.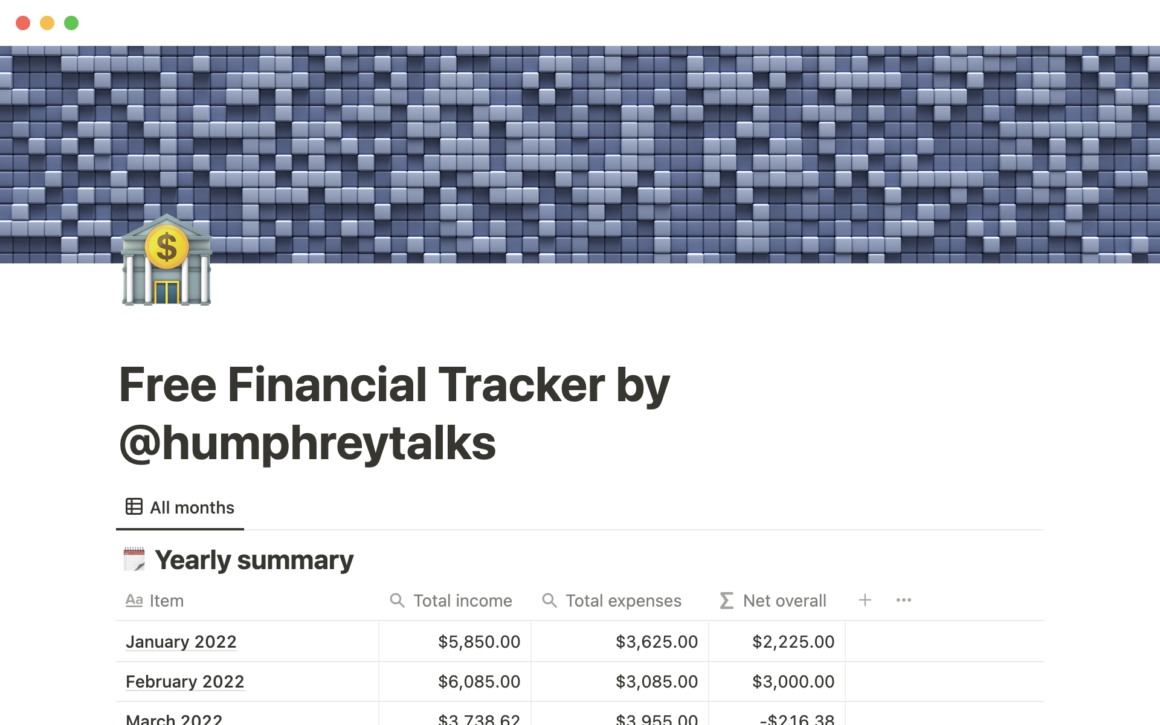 This free financial tracker helps you track your income and expenses month by month. accurately recording all transactions. Included is a yearly summary at the top of the page that tells you how you're doing for the year. Tracking your expenses is one of the easiest ways to understand what your financial picture looks like. By knowing your expenses and income you will be able to create budgets, savings goals, and start to invest.
20 Best & Free Notion Templates for Personal use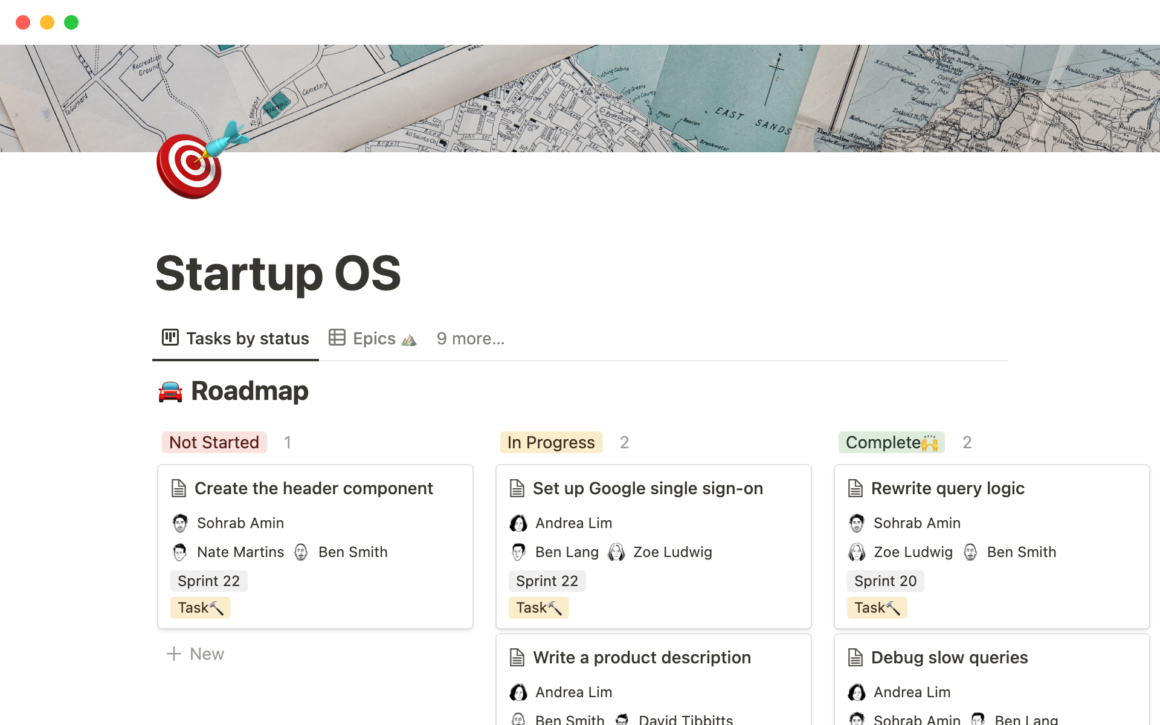 Camilla Alvarez represents all the founders nurturing a growing startup as well as their own healthy personal lives. Explore her workspace, featured in our video story, "The Search." Inside, you'll see how she manages both her personal habits and her startup OS in Notion.