70 Personal Notion Templates to Organize Your Life, If you're looking for free and paid notion templates, I can help. Here are the 70+ notion templates that I personally use and recommend to others.
Why did I gather this list of Notion Templates for personal use?
Personally, Since I discovered the Notion app, I start to manage my entire life and business and everything inside Notion and duplicated lots of free and paid notion templates to create my dashboards, pages, and spaces to help me keep up with the life and used it as my second brain.
Notion helped boost my life and create a happy managed and organized environment that doesn't burn me out to work with!
Since I start using Notion in my day-to-day life, I wanted to create a list of free and paid notion templates that helped and inspired me and so many others who use Notion for their business, life, habits, goals, finance, student works, and works to be done and so many more categories.
This list of Notion templates is some of the Personal Notion Templates that I used to create my main Notion dashboard to manage and organize everything.
For everyone who loves making and creating there are so many free and premium templates for almost anything in your personal life that you can think of. Here you'll find a list of the Notion Templates for personal use. if you haven't tried them yet, head to the download section and try them!
If you want to use notion for your business, you should check these Business and Startup Notion Templates too.
Benefits of using Personal Notion Templates
Using Personal Notion Templates can offer several benefits, including:
Time savings: Templates can save time by providing a pre-built structure for your notes, tasks, or projects. This can help you avoid spending time creating a new structure for each new note or task.
Consistency: Templates can help you maintain consistency across your notes, tasks, or projects by providing a standardized format.
Efficiency: Templates can help you work more efficiently by allowing you to focus on the content of your notes, tasks, or projects rather than on the structure.
Flexibility: Notion templates are highly customizable, so you can modify them to fit your specific needs and preferences.
Now. Let's begin and explore all of these beautiful and useful notion templates for personal use without further ado.
What is Notion?
If you're looking for a tool to organize your life, Notion is a great option to consider. Notion is an all-in-one workspace that allows you to plan, organize, and collaborate on projects all in one place.
Notion has a simple and intuitive interface, which makes it easy to use for both personal and professional purposes. It offers a variety of templates and tools to help you get started, and you can also create your own templates to suit your specific needs.
Notion is a powerful tool that can help you become more organized and productive. Give it a try and see how it can transform the way you work and manage your life.
Personal Notion Templates:
The Ultimate Life Planner is one place to manage everything in your life entirely in Notion.
Ultimate Life Planner brings tasks, notes, plans, health, plant care, travel plans, Finance, and many more seamlessly together in Notion. Organize your entire life with this productivity & personal notion template.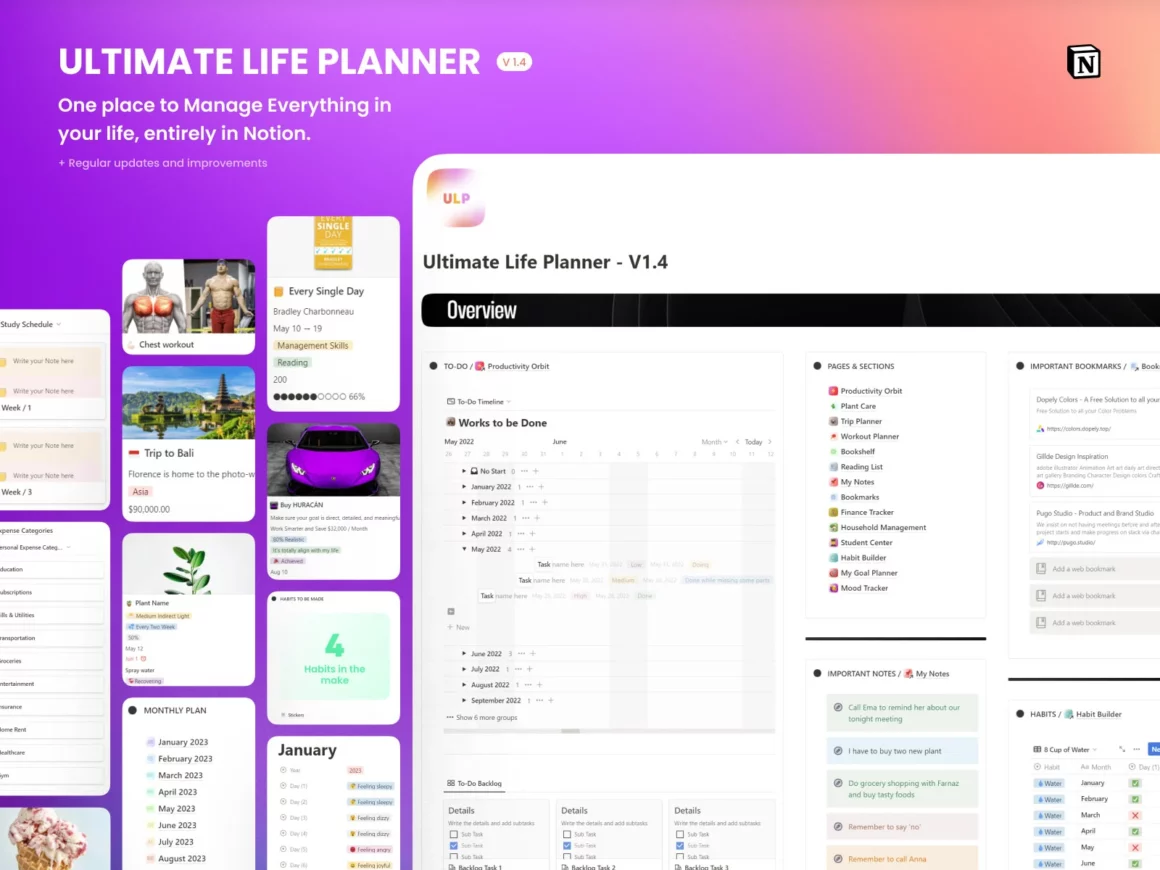 Here's a snapshot of what it covers:
Super Dashboard (Keep an eye on everything)
Productivity orbit
Bookmarks dashboard
Bookshelf & Reading tracker
Workout Planner & Manager
Plant care dashboard
Trip planner & Manager
Finance tracker
Note taking dashboard
Household management
Habit builder & Tracker
Goal planner & Tracker
Mood tracker
Student dashboard
Tips & Guides
+ Regular updates and improvements
Are you stuck, or did you ever feel like there's more to life than what you're currently experiencing? Do you want to break free from the chains of limiting beliefs and unlock your true potential? If so, Shift Craft is your guiding light on this journey.
Personalized Guidance: Shift Craft tailors its approach to your unique needs, ensuring your transformation is as individual as you are.
Proven Strategies: Crafted by experts in mindset development, our template is grounded in science-backed techniques for lasting change.
Comprehensive Resources: From self-assessment tools to inspiring content, Shift Craft offers a rich toolkit to support every step of your journey.
Are you tired of drowning in a sea of digital chaos? Are you seeking a powerful method to conquer the information overload and reclaim control of your digital life? Look no further, because PARA Powerhouse is here to revolutionize the way you manage tasks, projects, and information.
With PARA Powerhouse, we bring you the cutting-edge PARA (Projects, Areas, Resources, Archives) method in an all-in-one, meticulously crafted template.
Ultimate Organization
Effortless Access
Unleash Productivity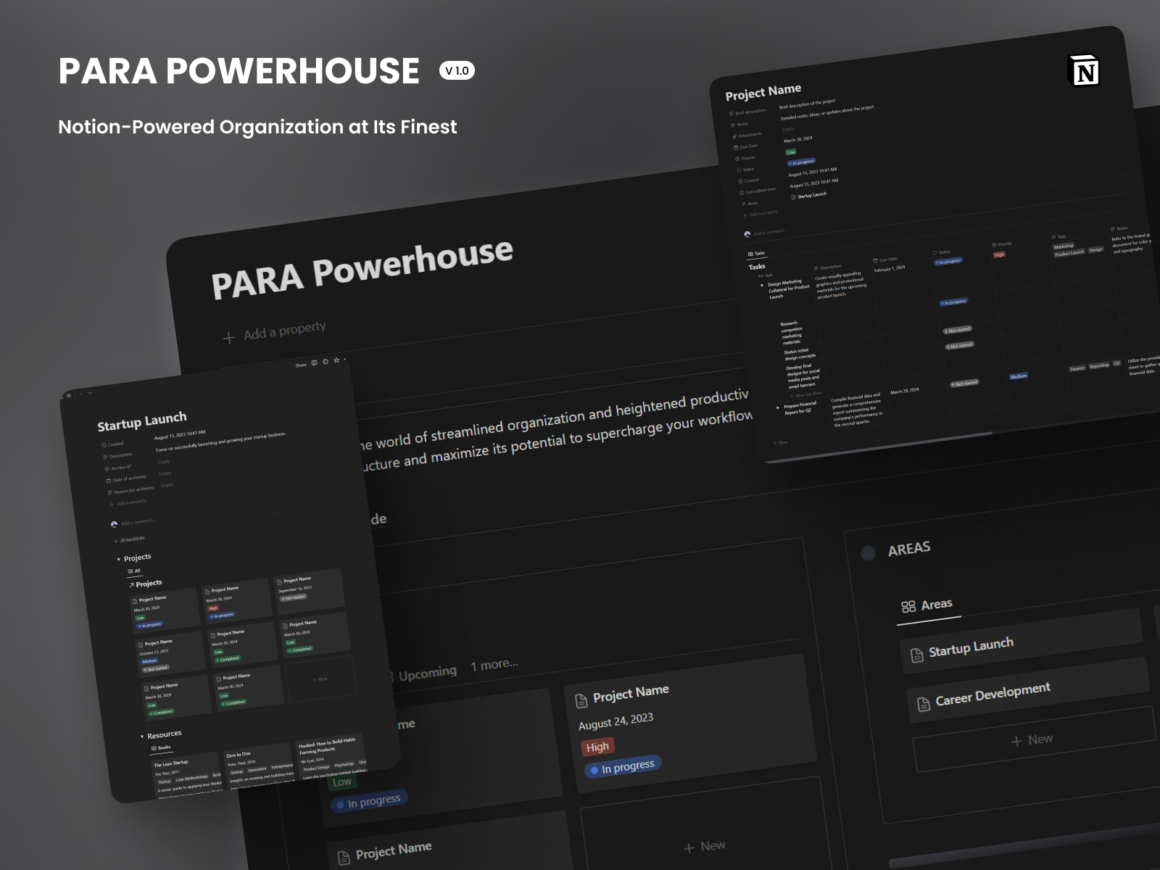 Take charge of your growth with setting goals, tracking daily habits and maintaining a log of everything you're reading. Save all notes in one place and build a journaling habit.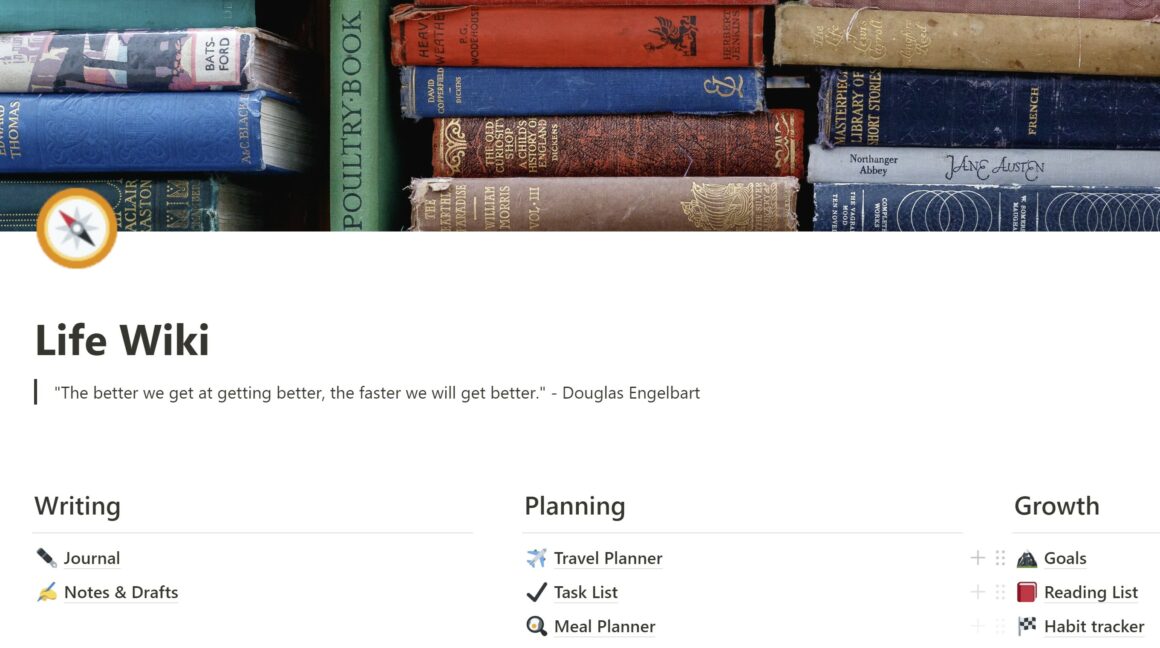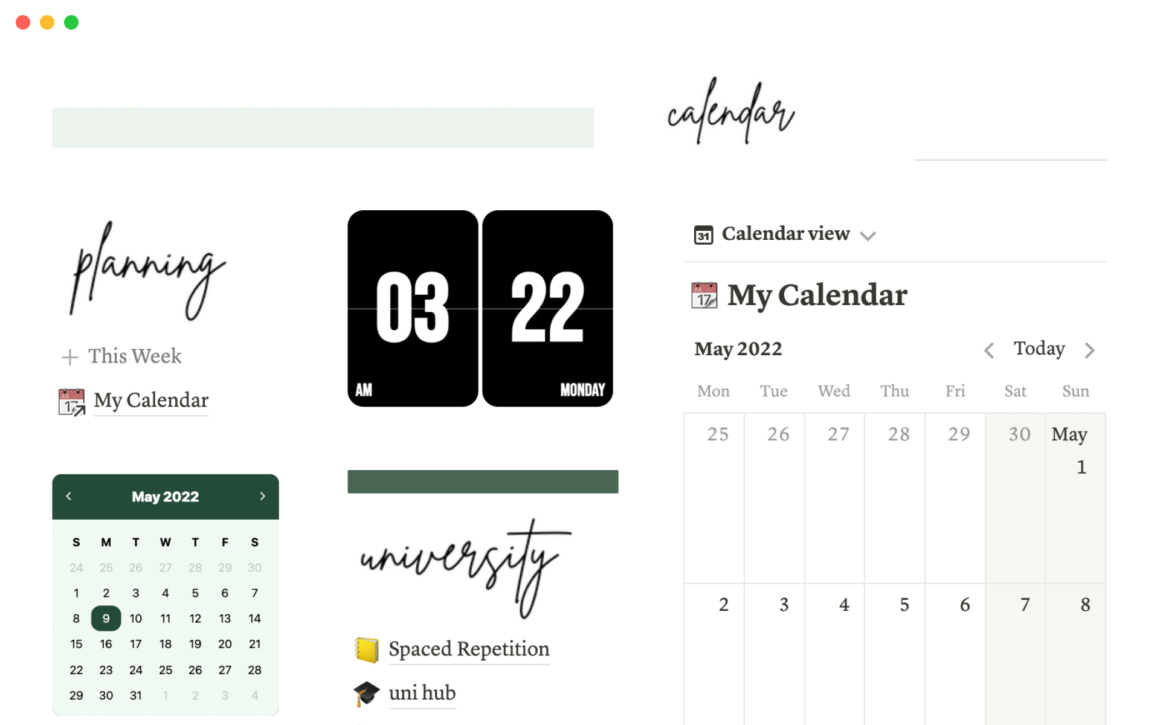 Just like a wiki can help you keep all the important information in your company somewhere central and accessible, a personal wiki can give you a helpful knowledge base for your life!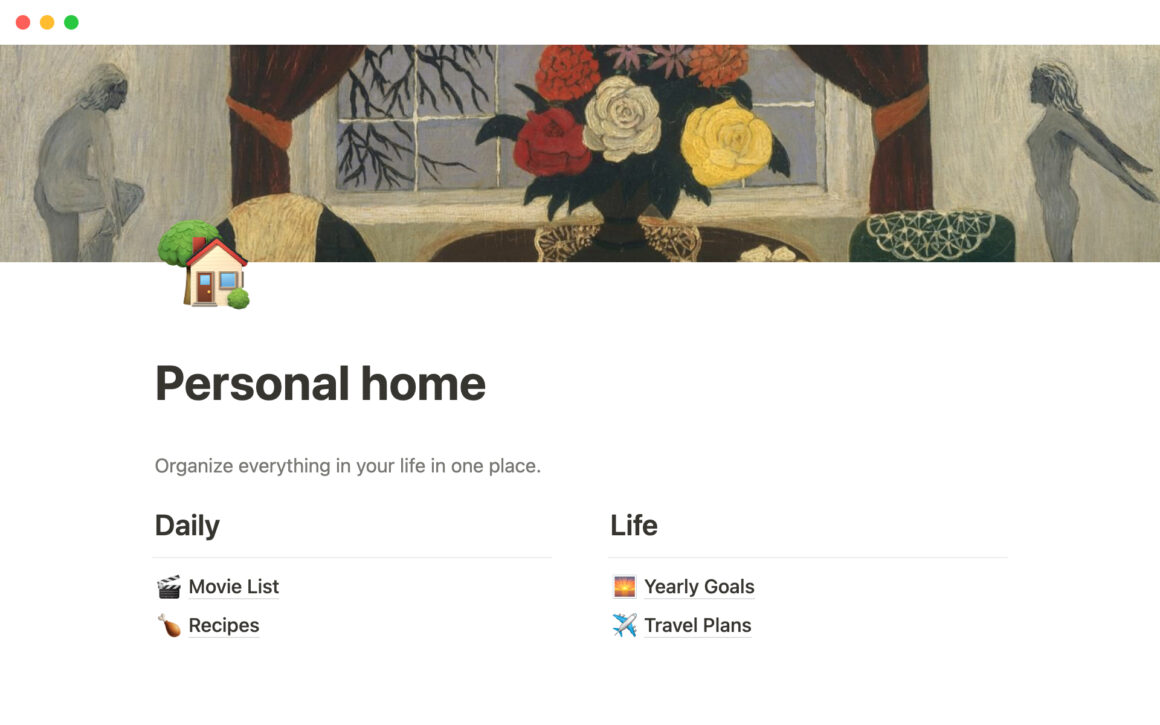 Need a Notion Templates for your home?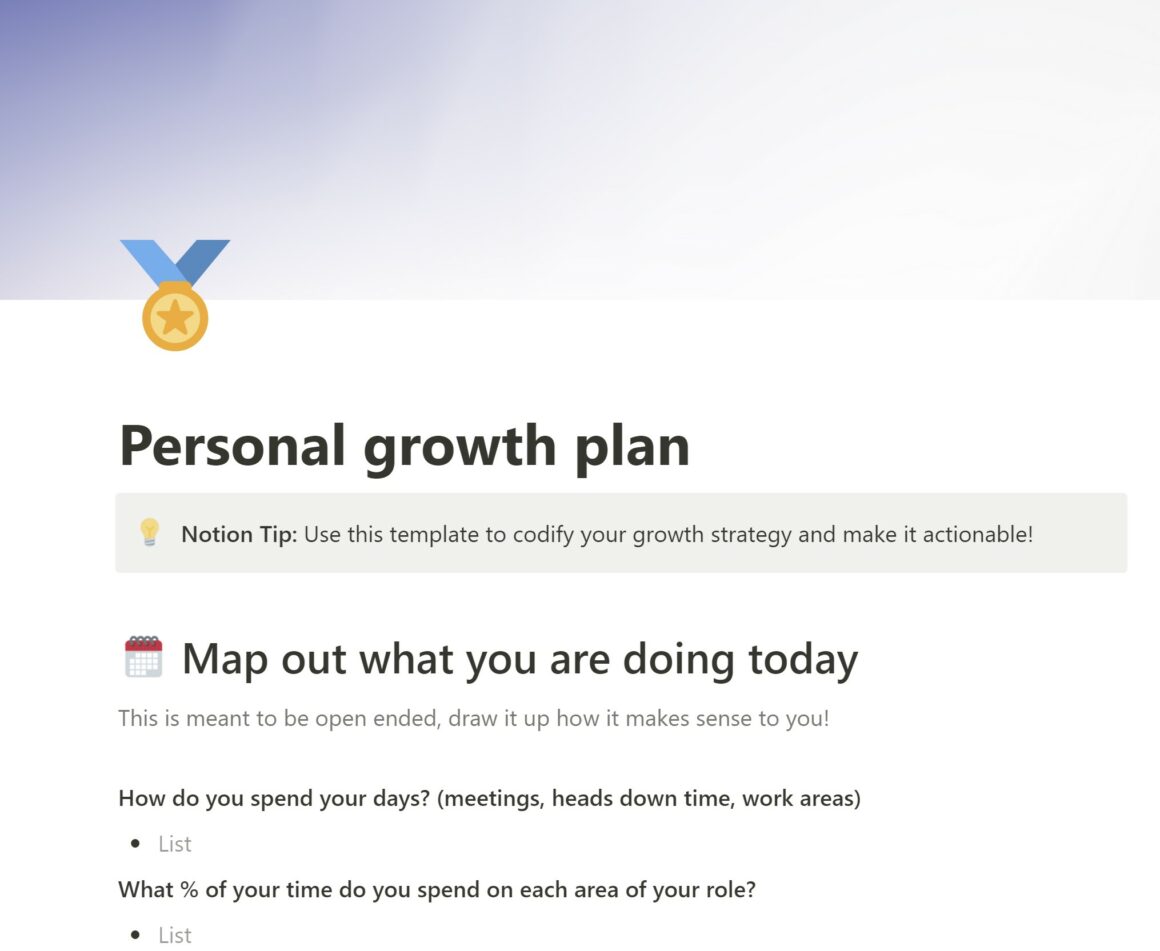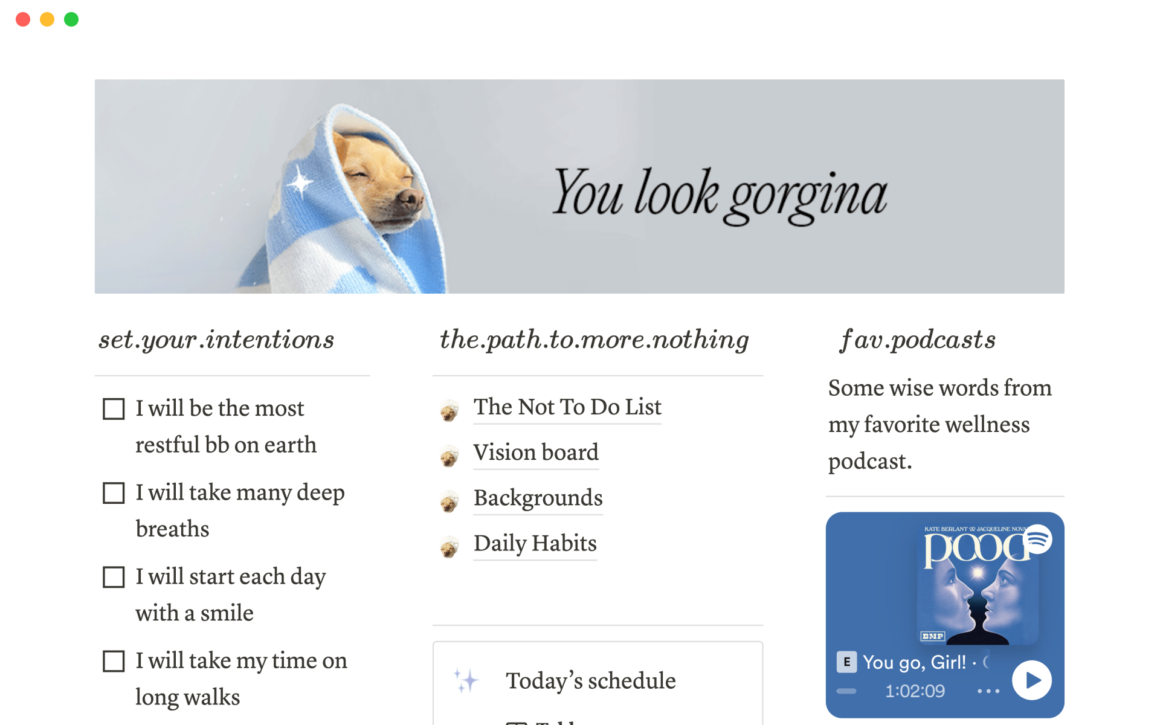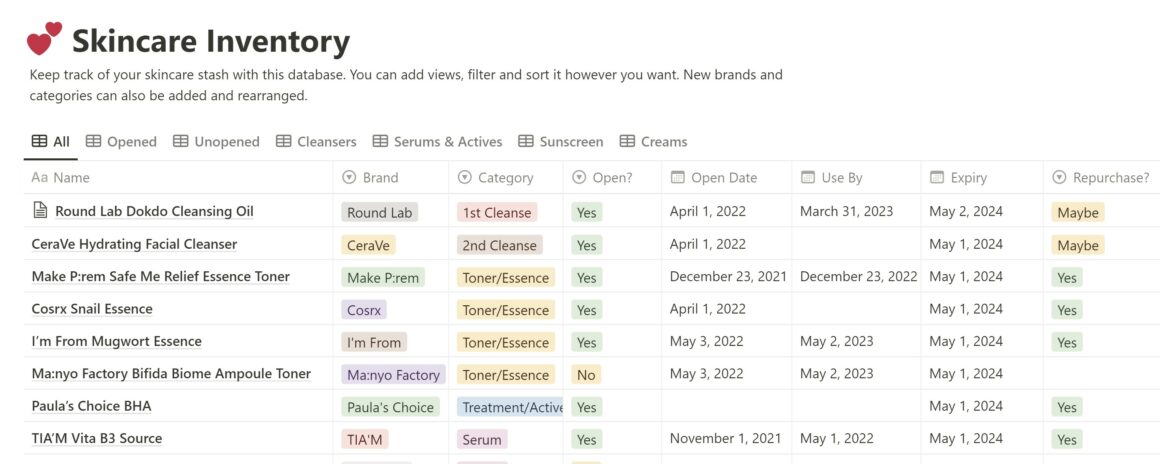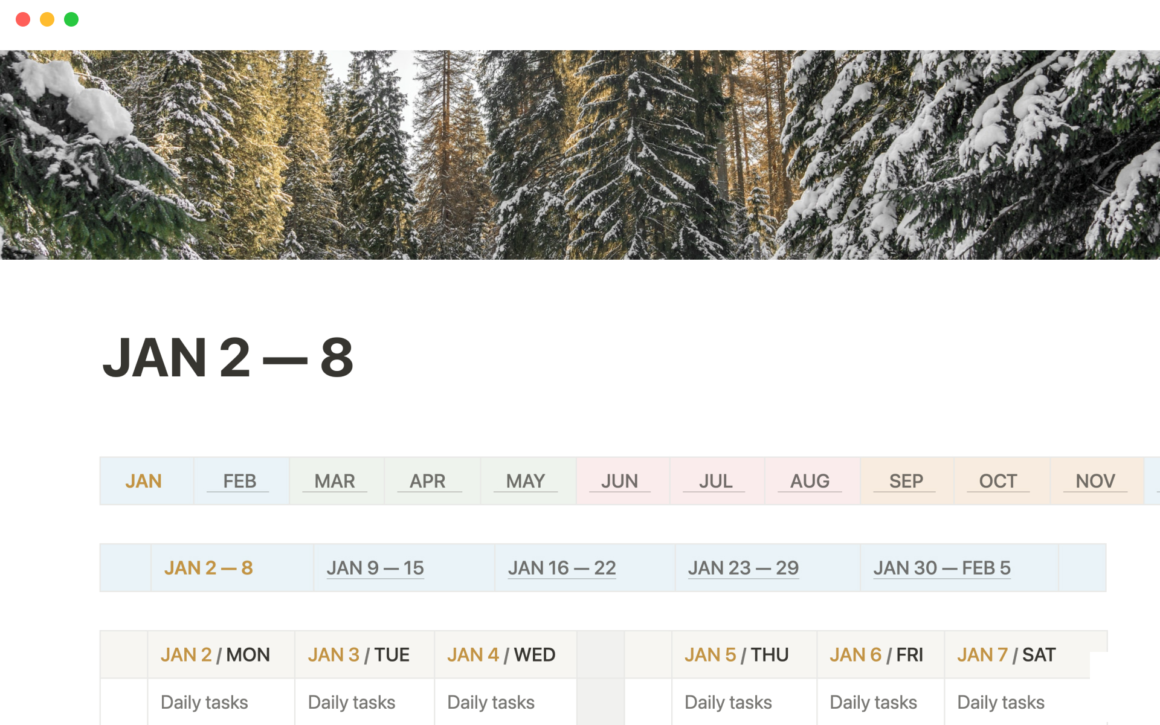 One of the important sections to build your Personal Notion Templates with is the gift tracking and idea area inside your Notion. Help others get their holiday shopping done this year by sharing a personalized gift guide! Add all your gift ideas along with their links, images, price, and even recipient type. Use the different database views to filter, sort, and group your gifts based on their properties.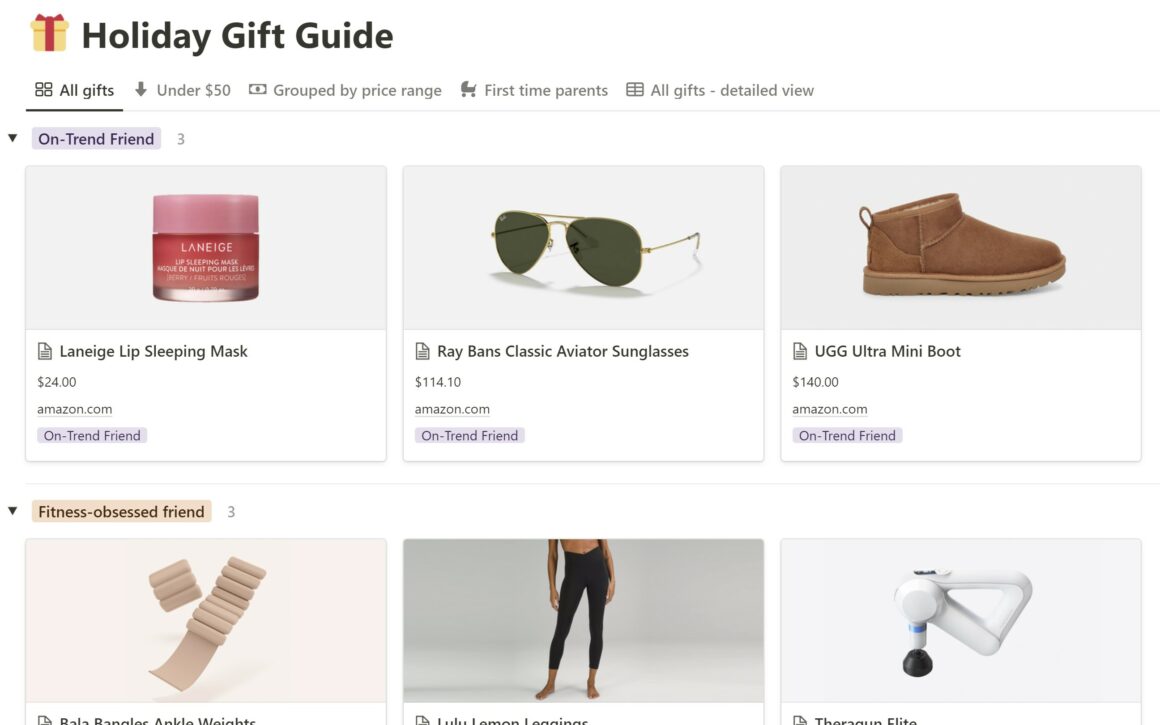 Managing your relationship with friends, family, coworkers and others has an amazing effect on your life and you should never underestimate your personal CRM. This Personal relation manager will help you to achieve your goals in all relation matters in your life. with This notion template allows you to easily add contacts, record contact details, and store notes from conversations. Using related databases, you can also connect tasks to contacts, add notes to contacts, and record gift ideas. Visually see who needs following up with this simple CRM.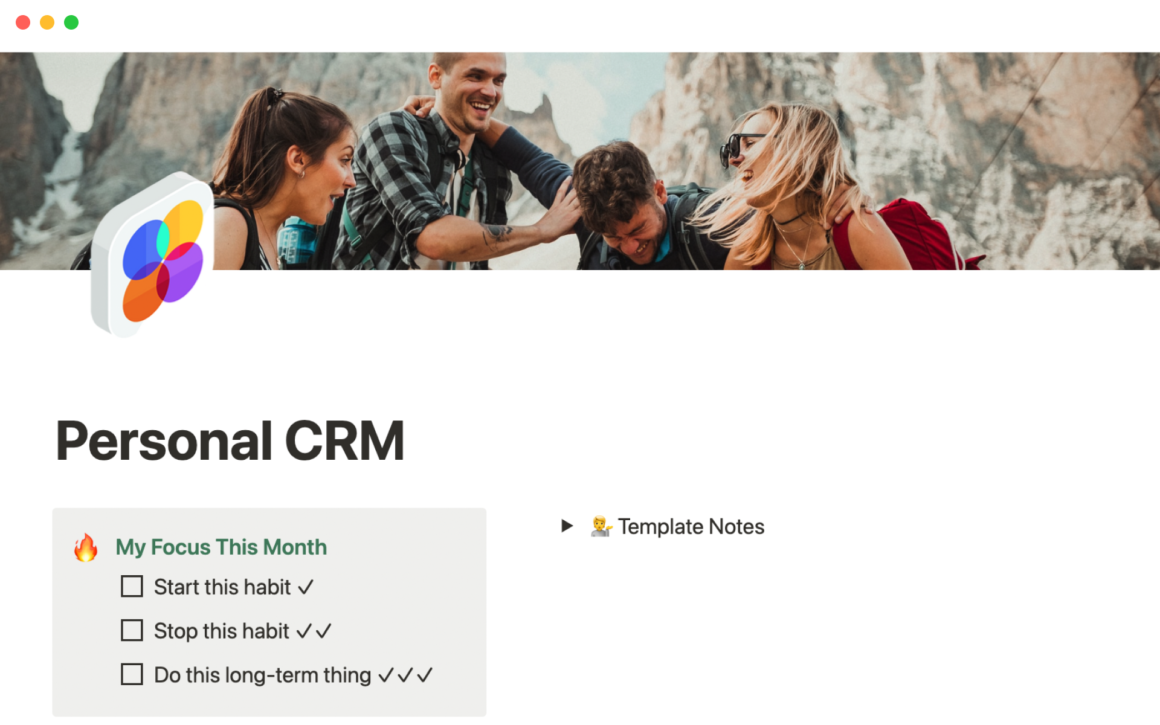 Are you tired of feeling overwhelmed by your to-do list? Do you struggle to keep track of all your tasks and projects? Look no further than our "Getting Things Done" Notion template. Our ready-to-use template is designed to help you capture, process, organize, and prioritize your tasks and things to get done with minimum effort, saving you time and freeing up your mind to focus on what really matters.
Our template is perfect for individuals and teams seeking an effective productivity system, to-do app, task manager, or project manager. Based on the proven GTD® method, our template empowers you to streamline your work and get things done effortlessly.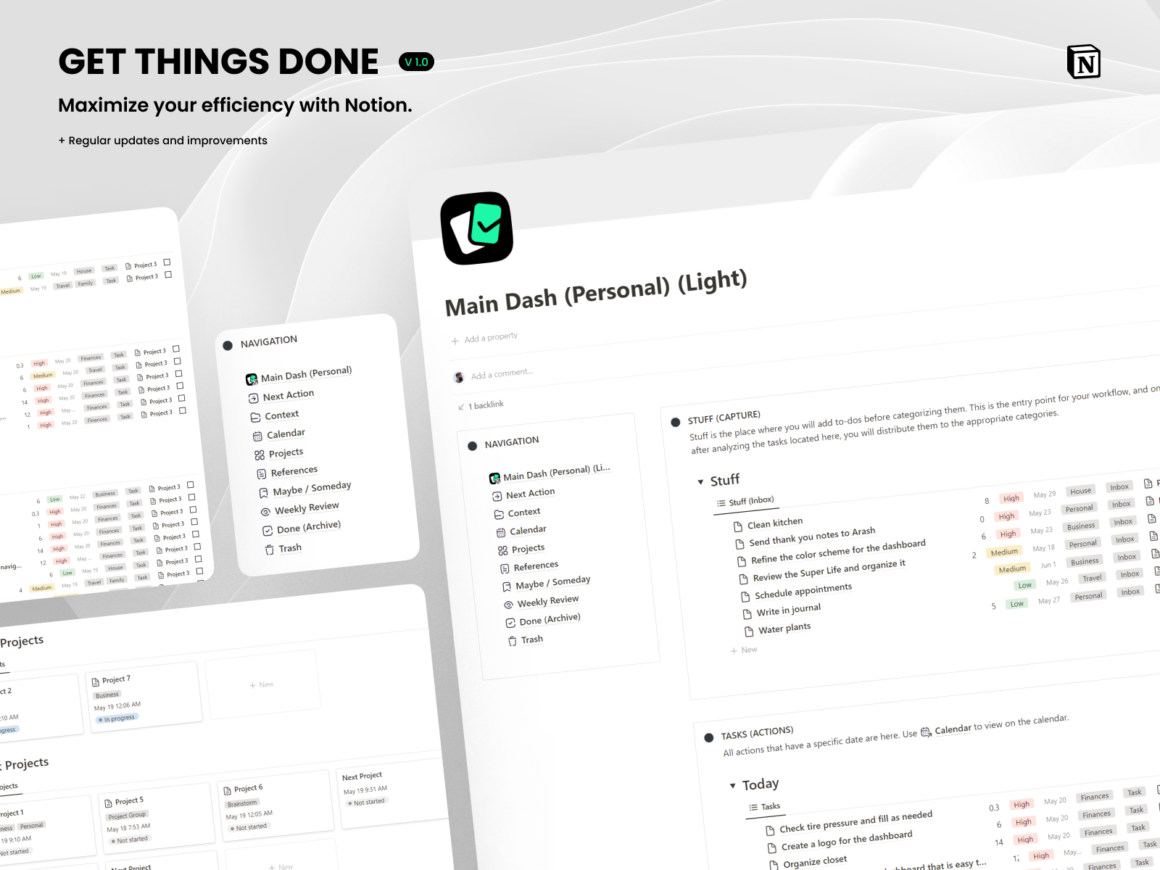 When you live with other people, this is an easy way to stick to rules, track shared finances, make sure everyone is OK with how the space is being used, and more.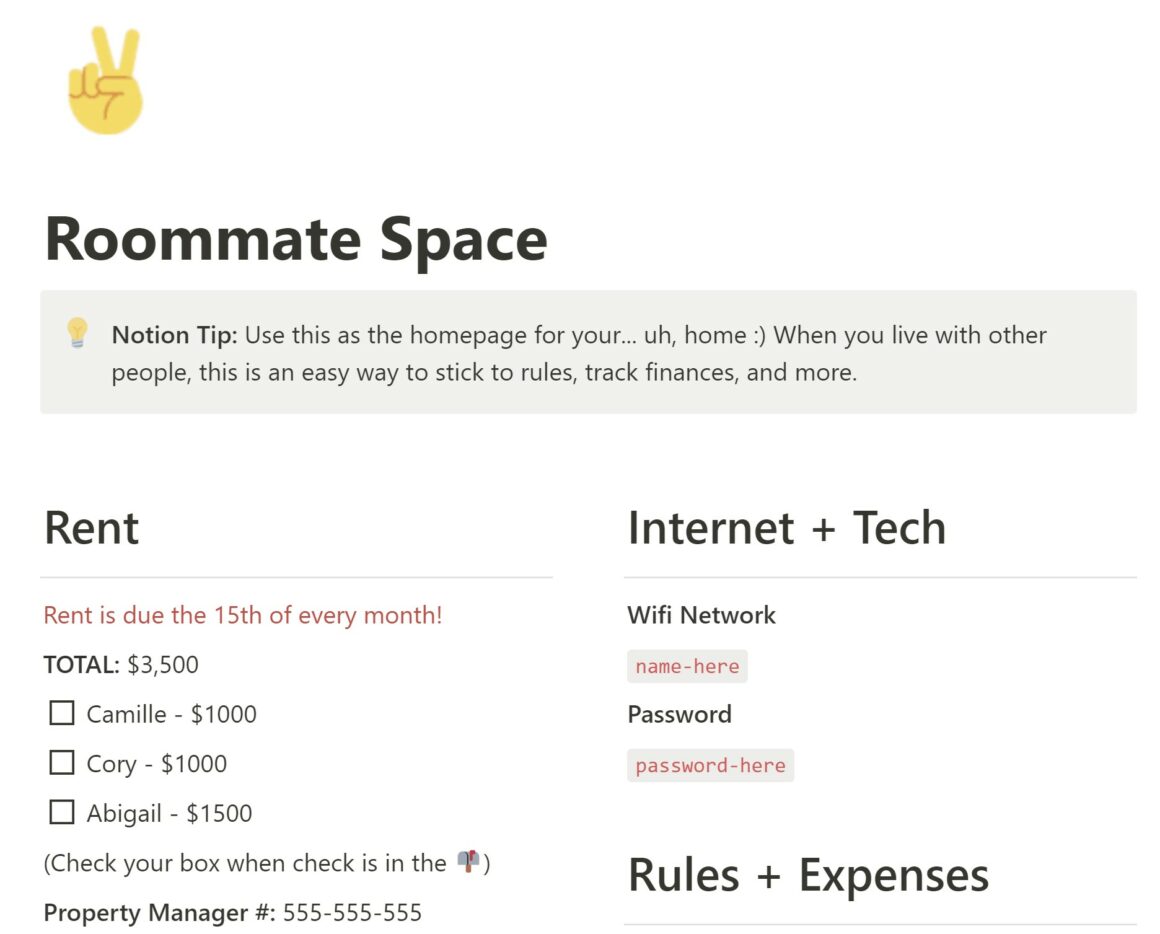 Pursuing a career on stage can be tough! Prep for upcoming auditions with this template, or change it up to track interviews and meetings, too. Use this template to streamline your auditioning process and be ready for the next big opportunity.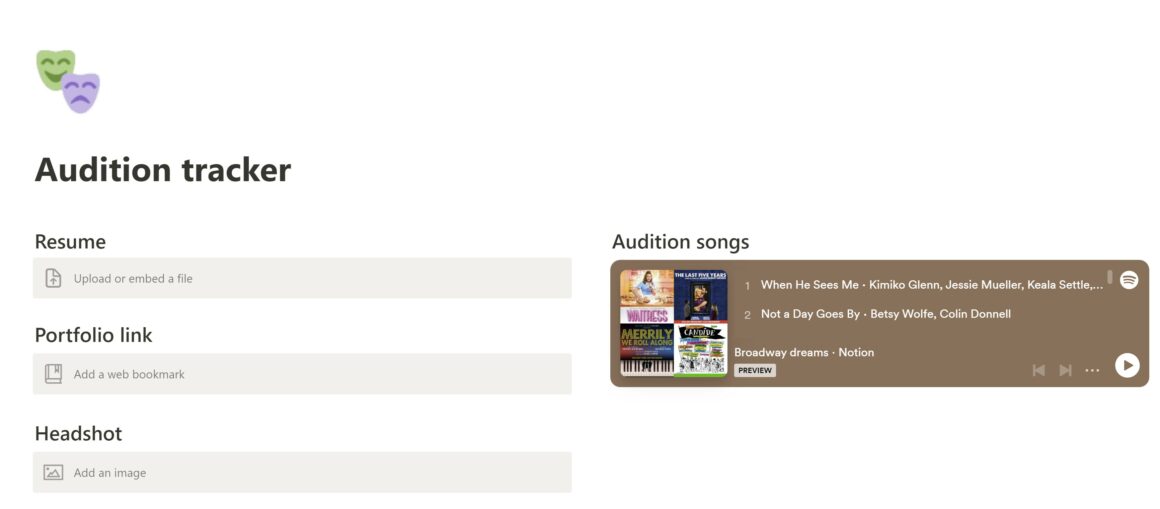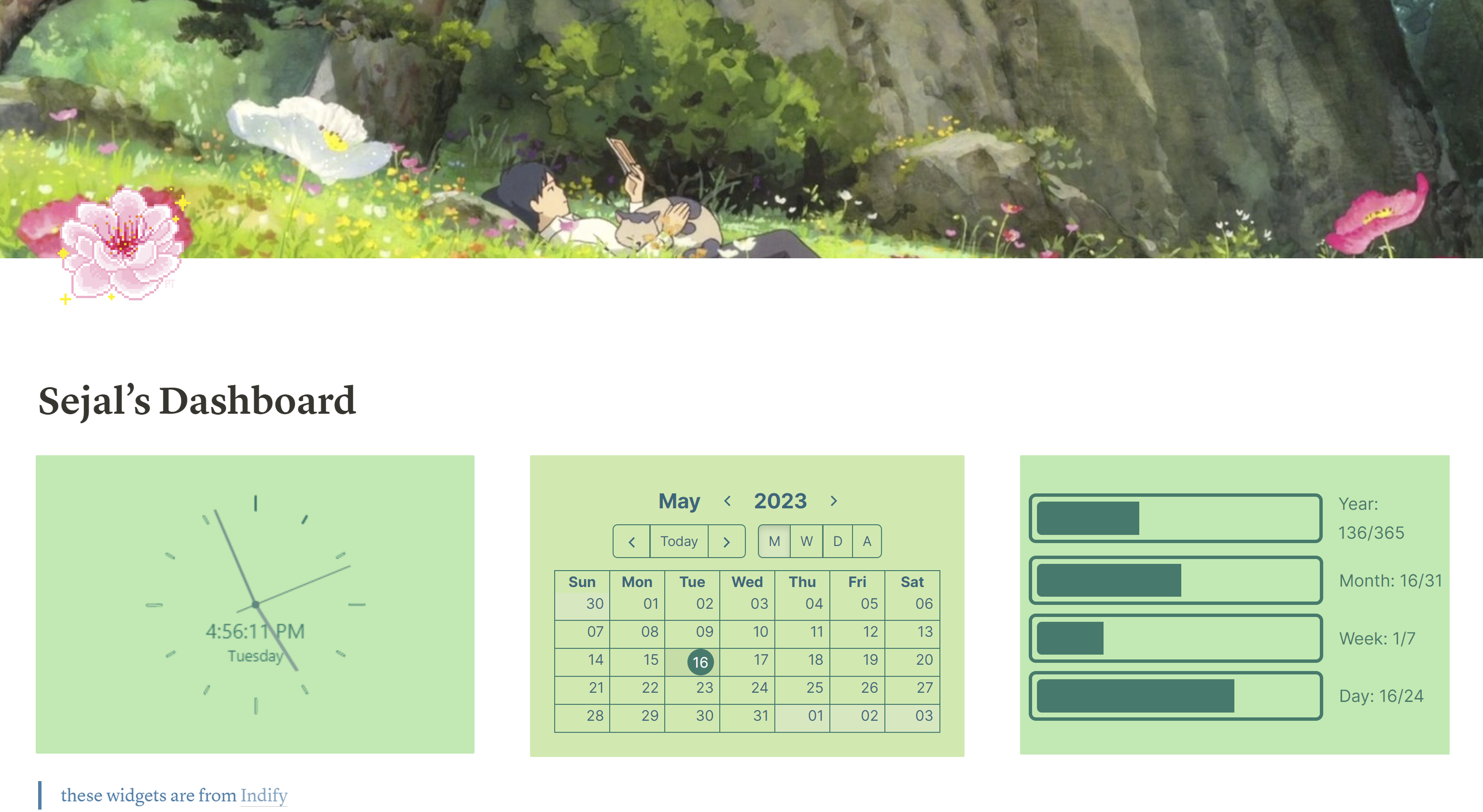 The life organizer is a system to organize and structure your life. It's a systematic way of setting and hitting goals, tracking habits, reading books, scheduling meetings, and more – all in one easy-to-use dashboard.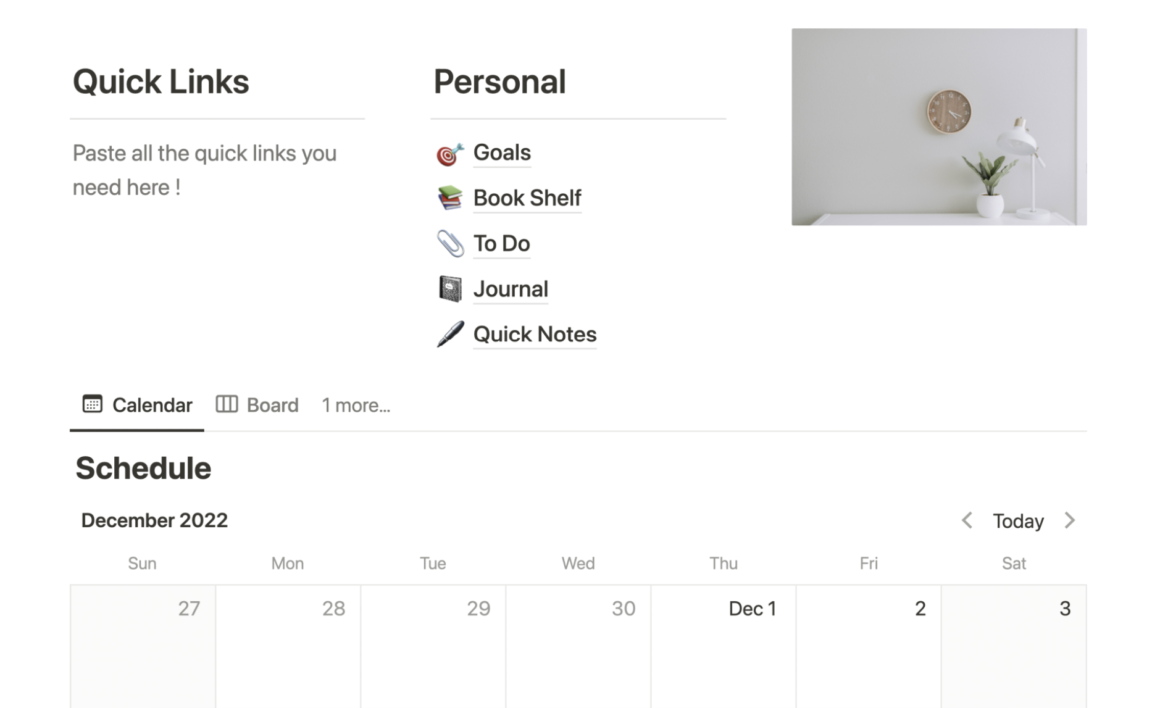 This template is a complete stoic Notion workspace/operating system to manage your entire life, with more than 25+ templates inside, all designed to make your life easier.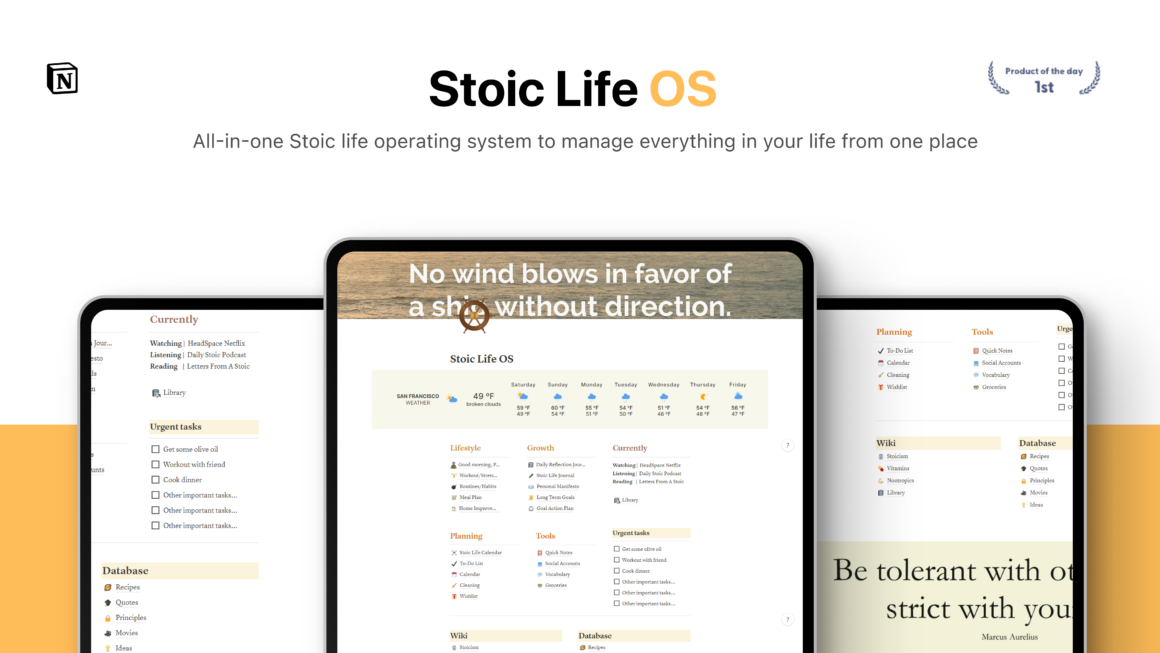 Financial Tracker for Notion:
Track your spending to reach your financial goals. Set a monthly cap for your spending, then enter your expenses in the database below. View your expenses in different ways, such as by category or by month, using filters. You can also view expenses on a calendar or broken down by category in a Kanban-style board.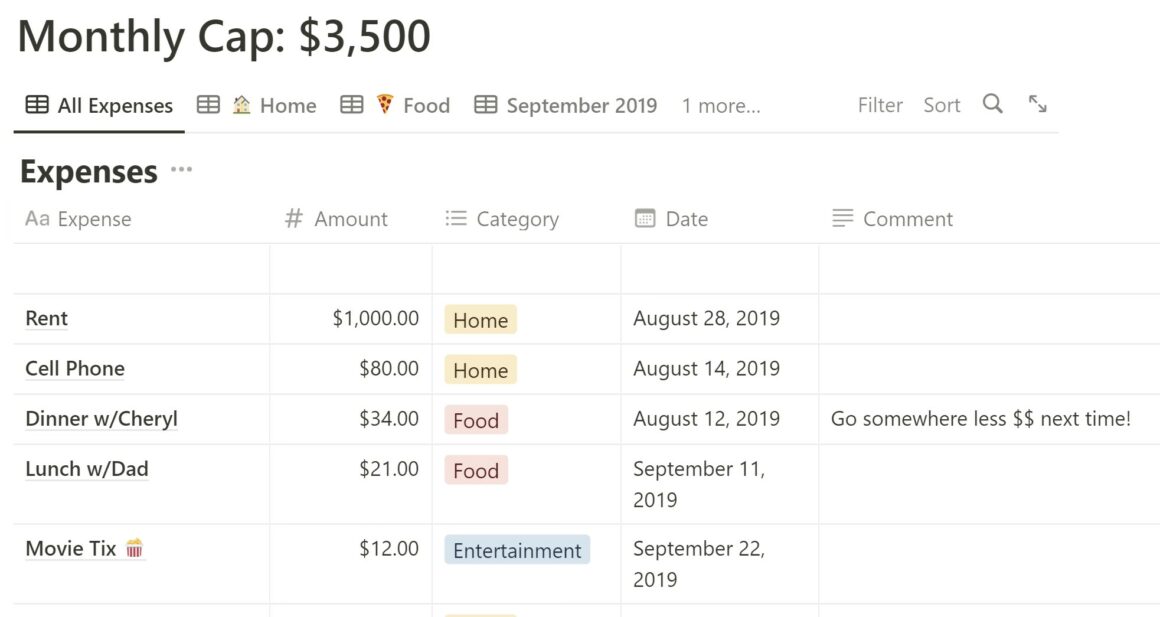 Bills Tracker is an essential tool for anyone who wants to get their finances in order. It is a simple, easy-to-use app that helps you keep track of your bills and expenses, so you can stay on top of your budget and avoid late payments.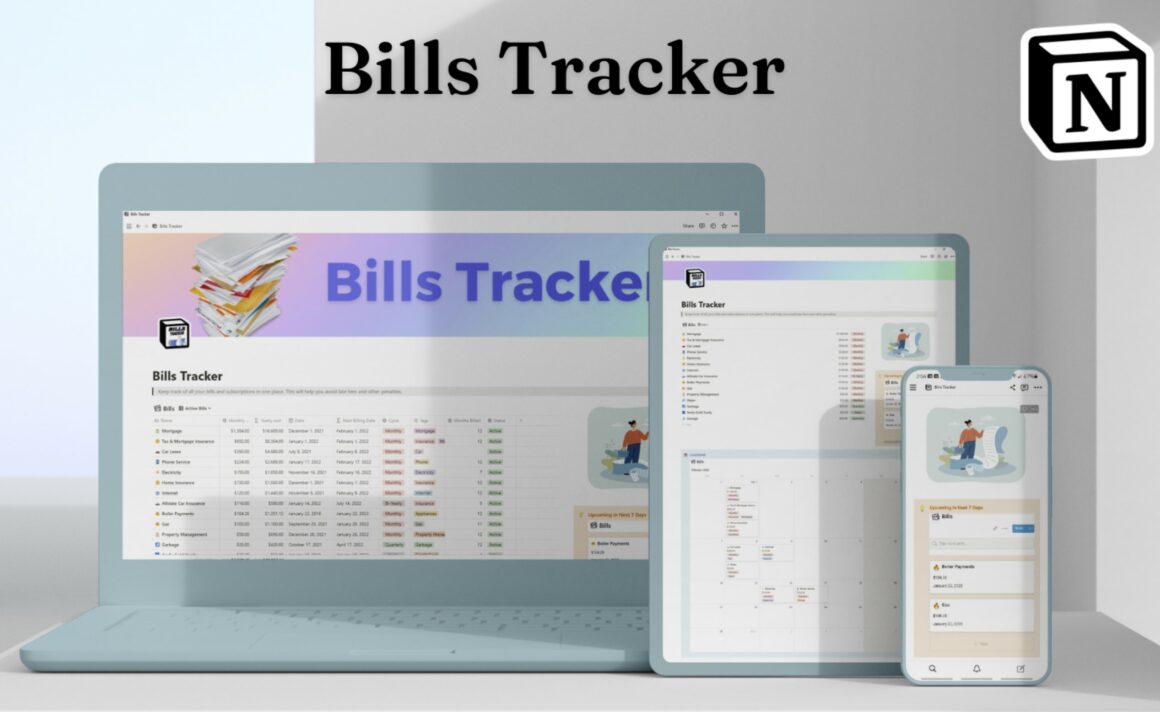 This free financial tracker helps you track your income and expenses month by month. accurately recording all transactions. Included is a yearly summary at the top of the page that tells you how you're doing for the year. Tracking your expenses is one of the easiest ways to understand what your financial picture looks like. By knowing your expenses and income you will be able to create budgets, and savings goals, and start to invest.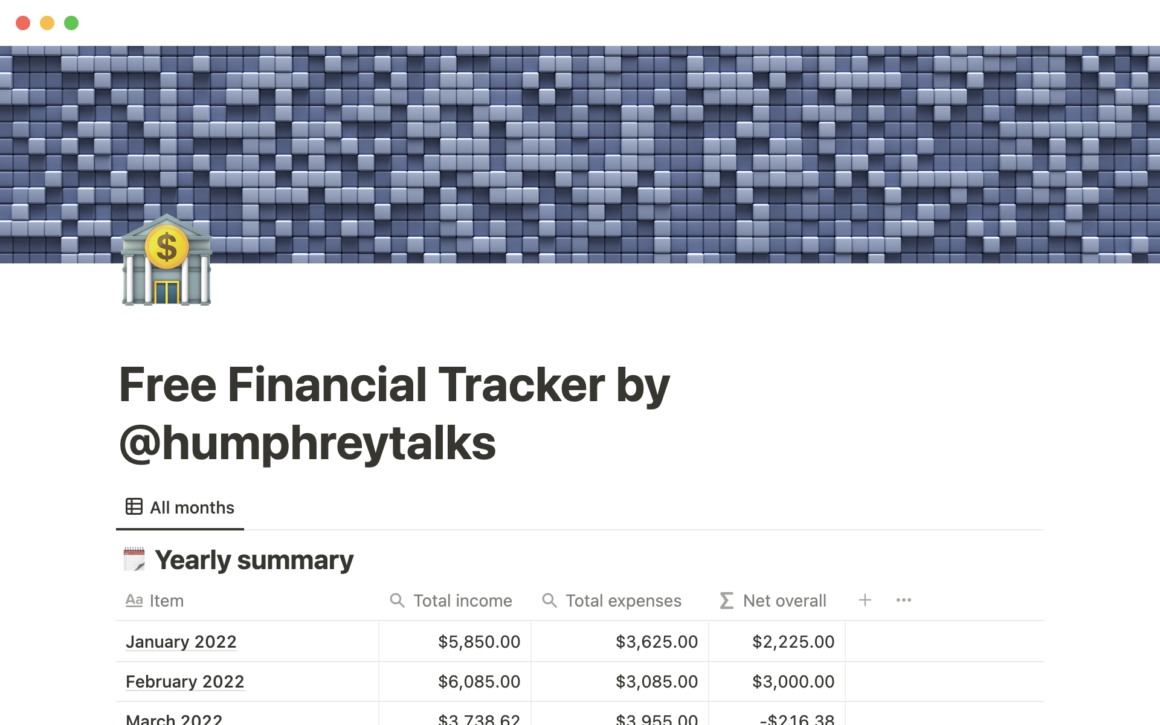 A credit utilization tracker and calendar are included to visualize your spending and payments. Lowering credit card utilization is one of the most effective ways to increase your credit score.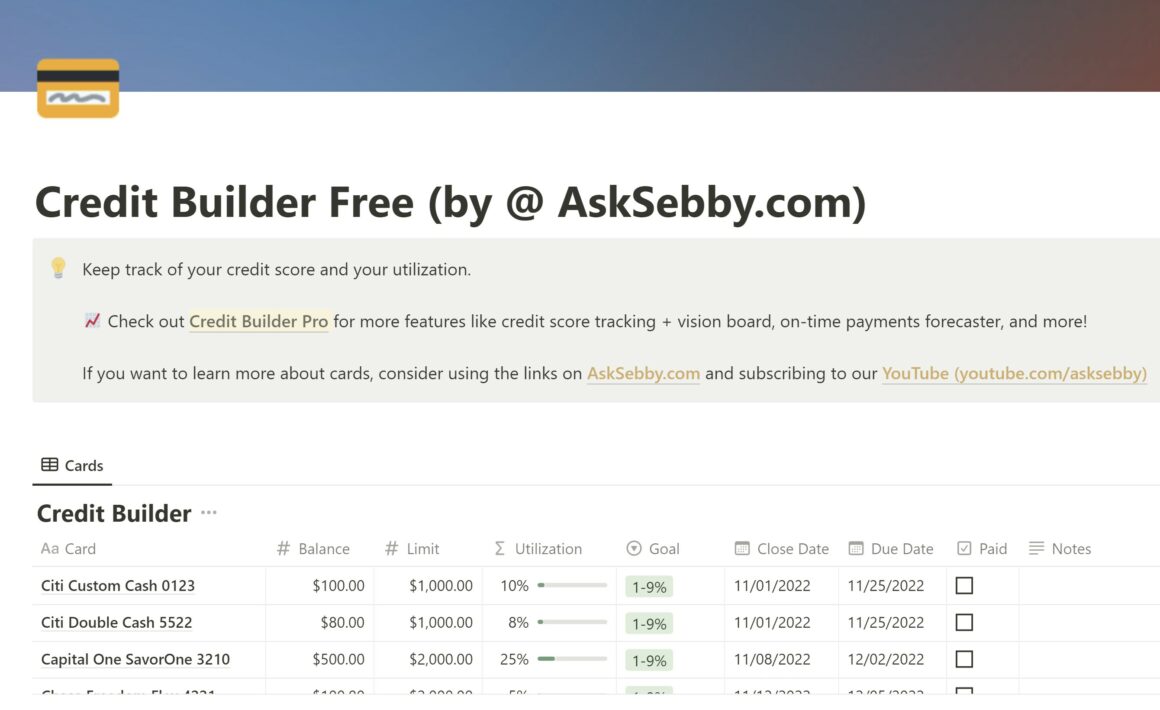 The 50/30/20 rule is a simple and effective method for managing your finances and achieving your financial goals. By using the 50/30/20 rule template, I show you how it works, and how you can use it to take control of your finances. Whether you're looking to save money, pay off debt, or simply be smarter with your spending, the 50/30/20 rule can help you achieve your goals.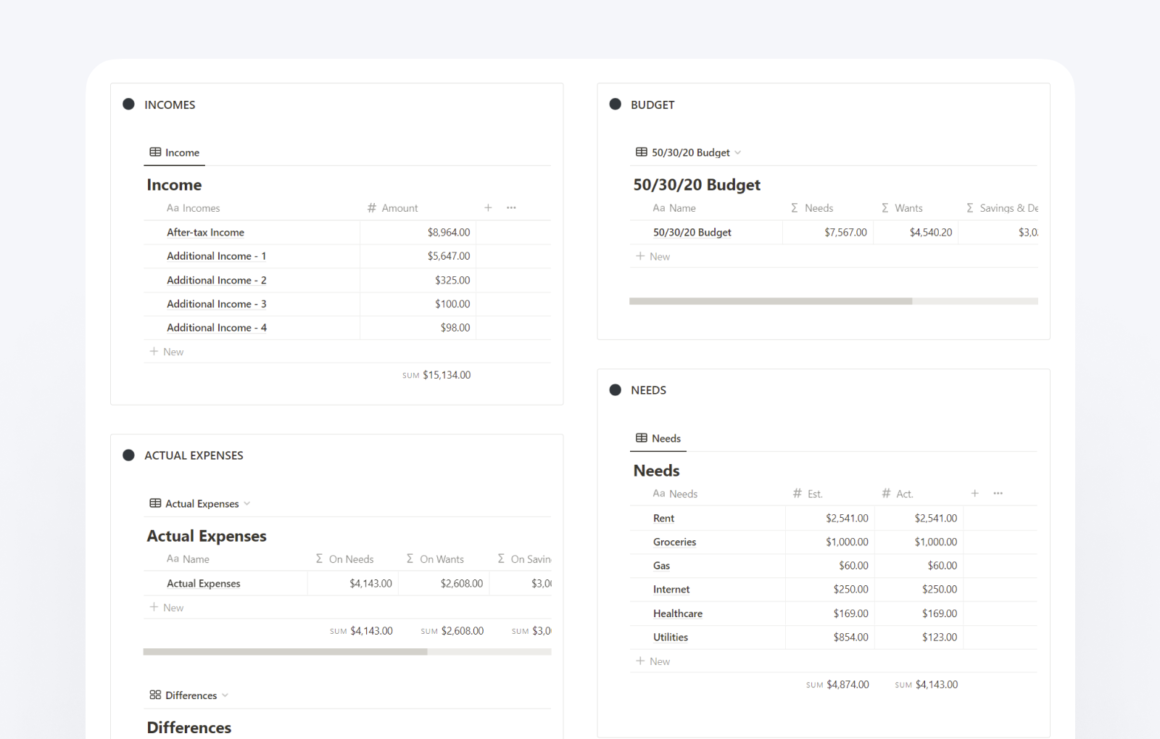 Notion Templates to manage your Food:
Household management notion template can make managing household tasks easier For everyone. This best home management template can help you save time, get organized and be more productive every day.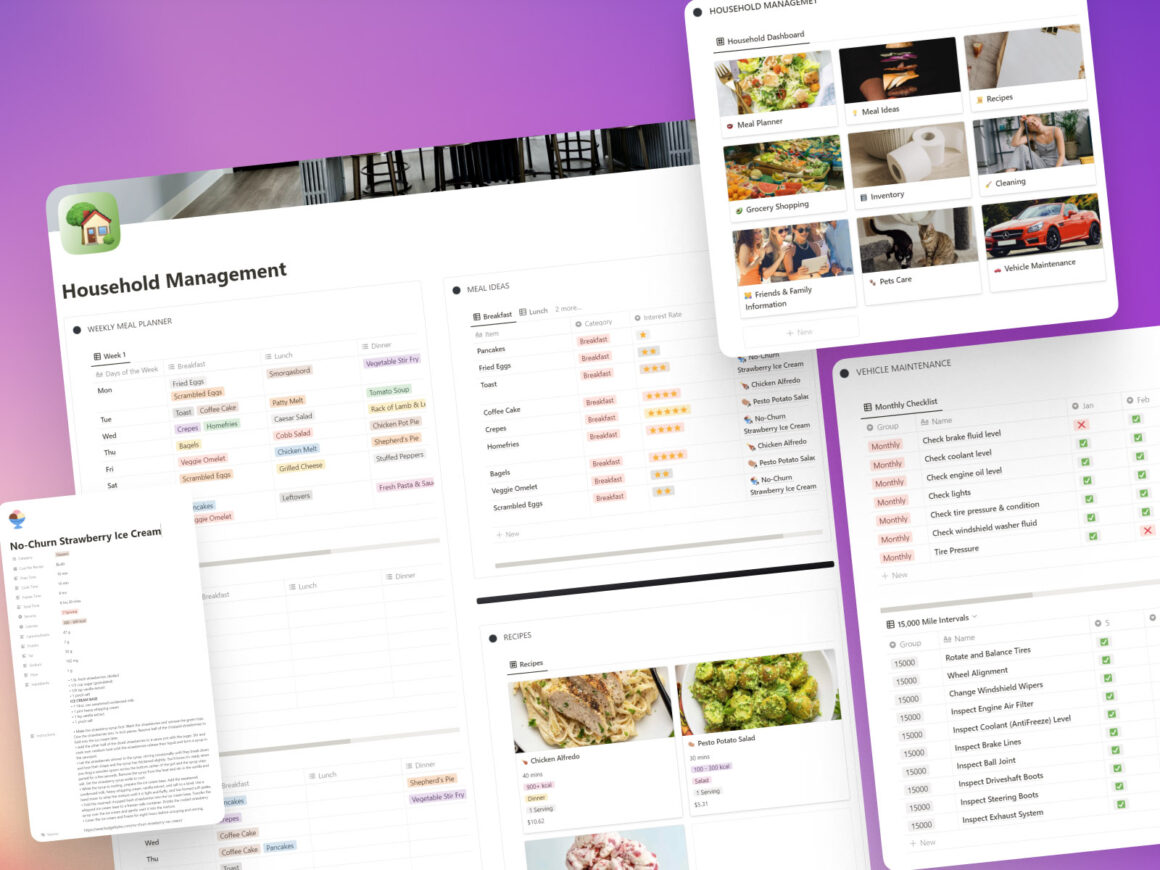 Looking to get mindful of your eating habits? This nifty little template is perfect for keeping you on track! Simply fill in the date, meal, and what you ate, and you're good to go. Whether you're looking to lose weight or just eat a bit more consciously, this template will help make it easy.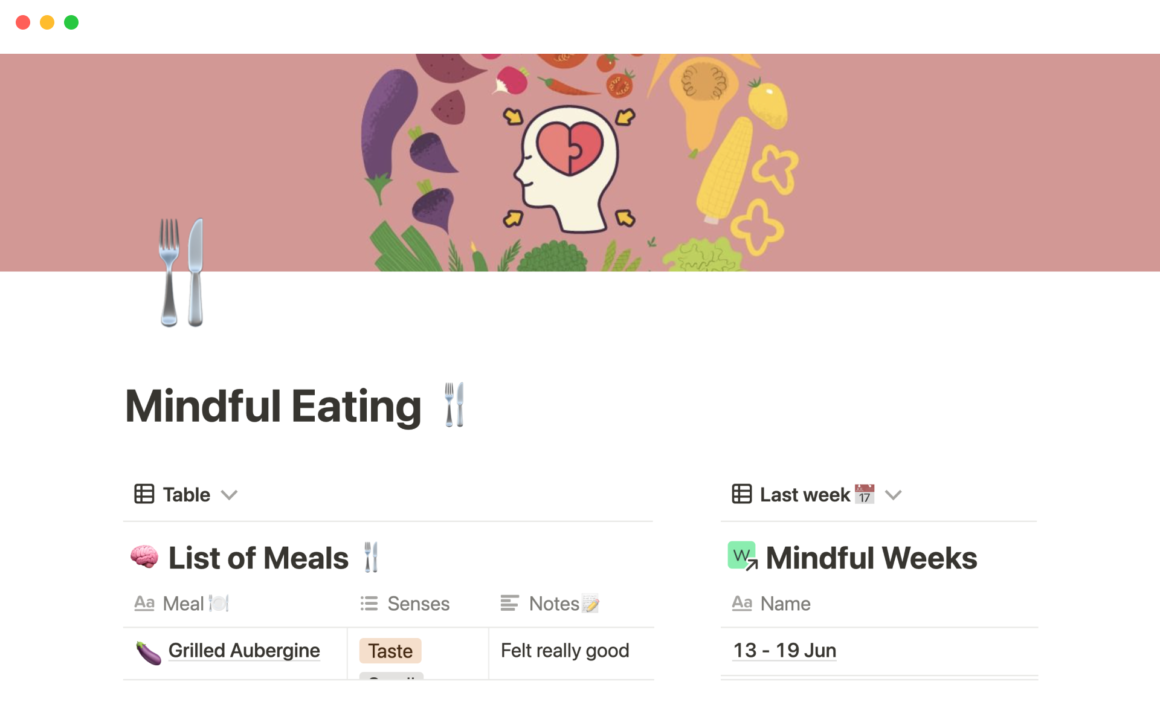 Streamline your schedule by knowing what you'll eat during the week and which ingredients you'll need to buy. This template helps you capture recipes and ideas for meals anytime, schedule them on a weekly basis, and generate a grocery list so you don't forget anything!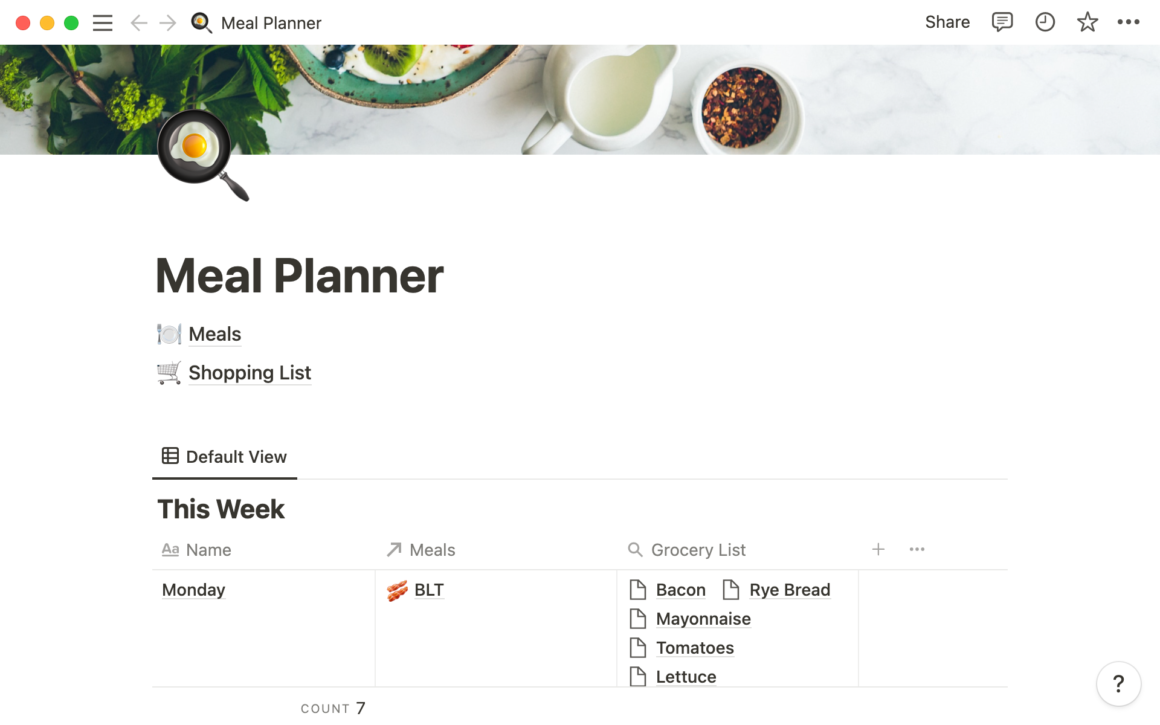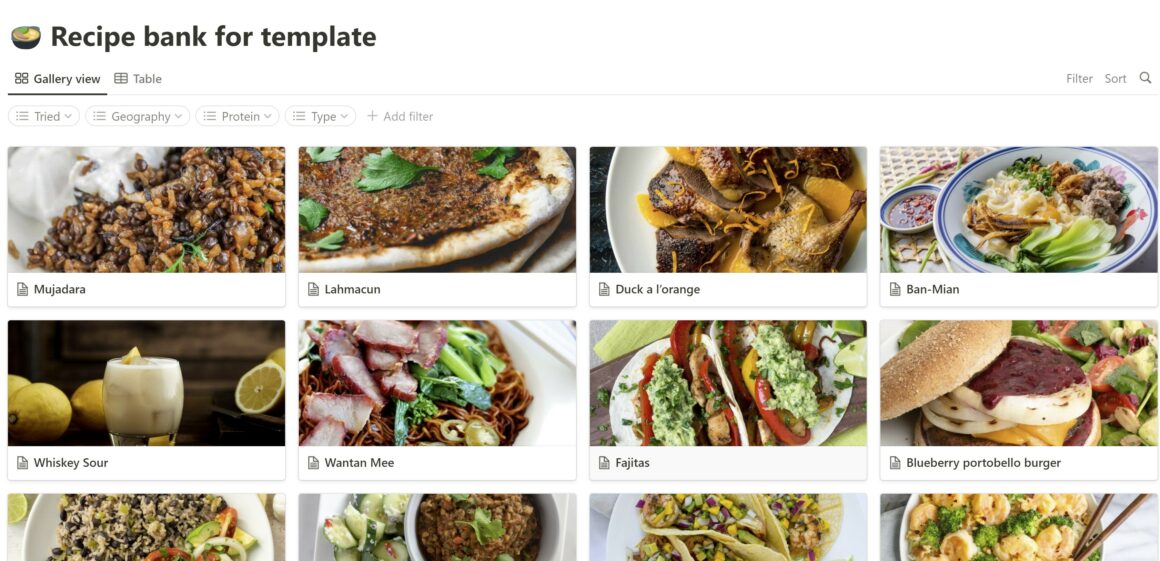 You can fill it by simply dragging a recipe from any of the other views into the respective day. Alternatively, click on any recipe and set Planned For to any weekday.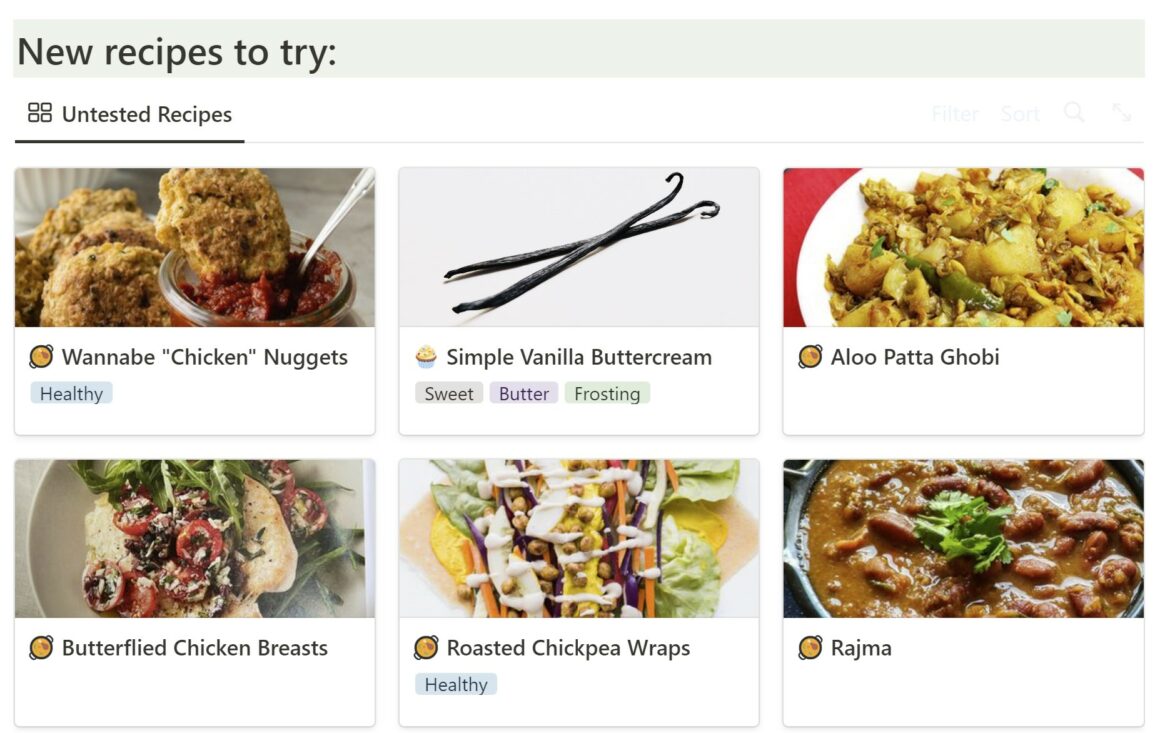 The notion is the perfect solution for managing information for clubs, organizations, and group projects. Create institutional knowledge and keep it neatly organized. Capture ideas. Drive initiatives forward and ensure everyone's on the same page with this template for managing clubs and teams.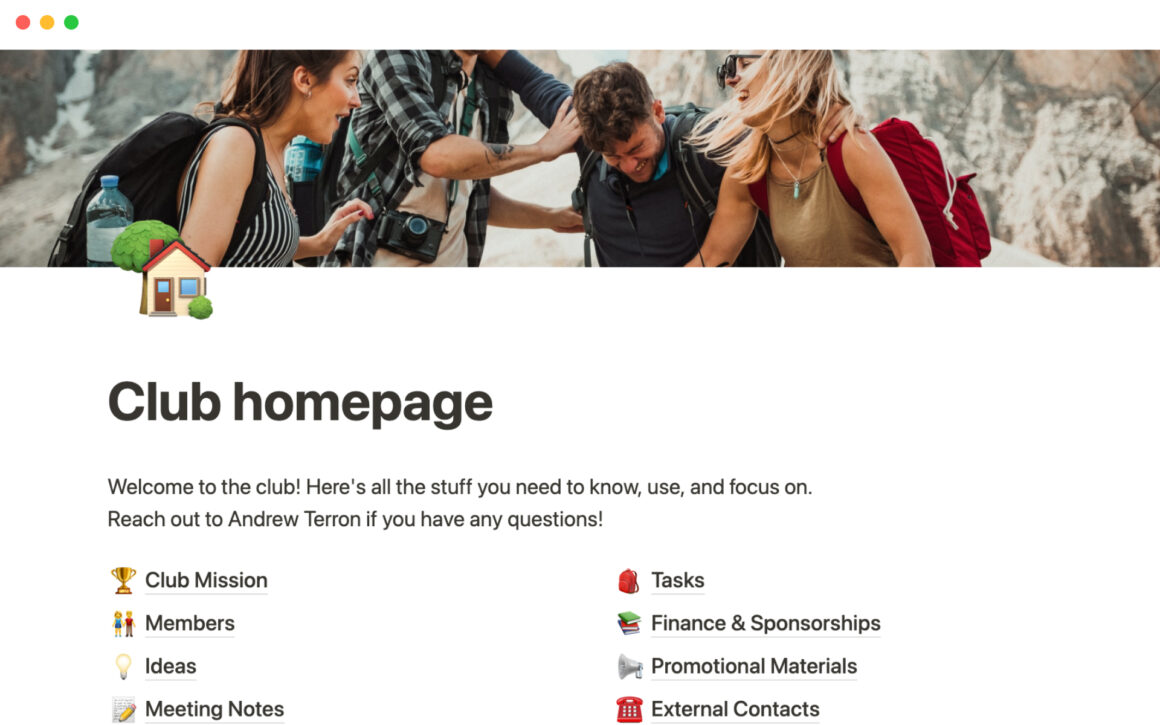 Job Tracker for Notion:
Build a beautiful, functional resume within your workspace. Enable "Public Access" and send over the link with your job applications. You can keep improving the resume even after you sent it out.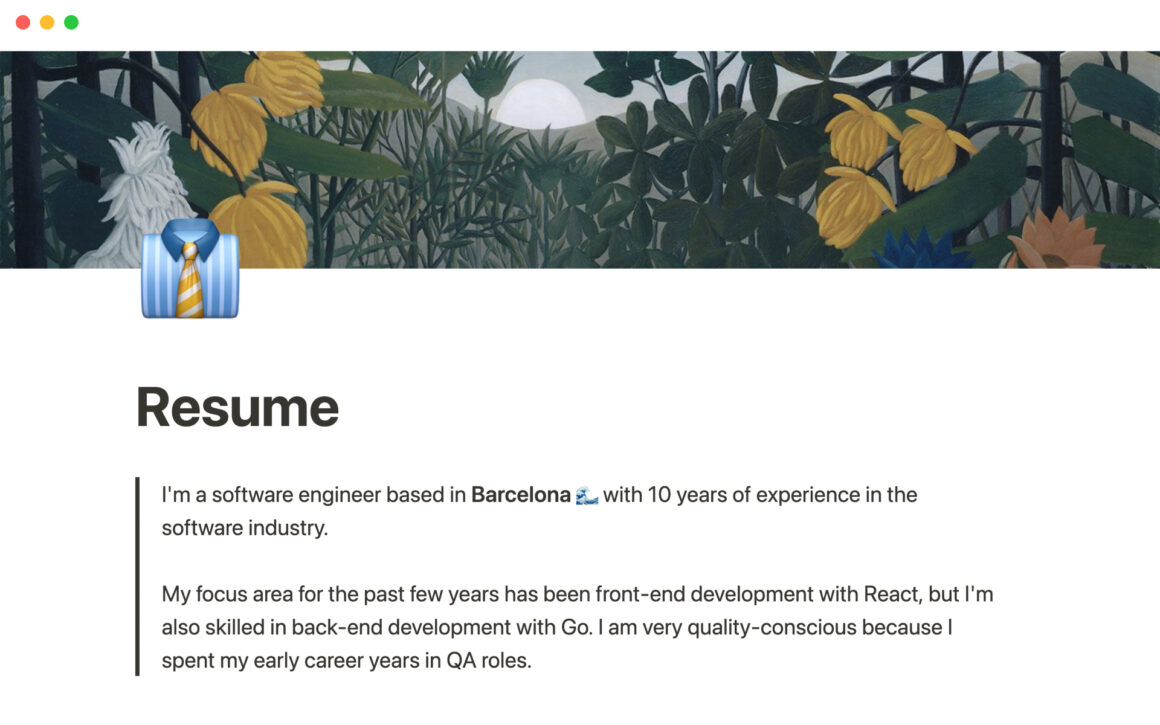 Helps people prepare for their next job interview. It includes the most common questions at job interviews and a space to reflect upon their answers.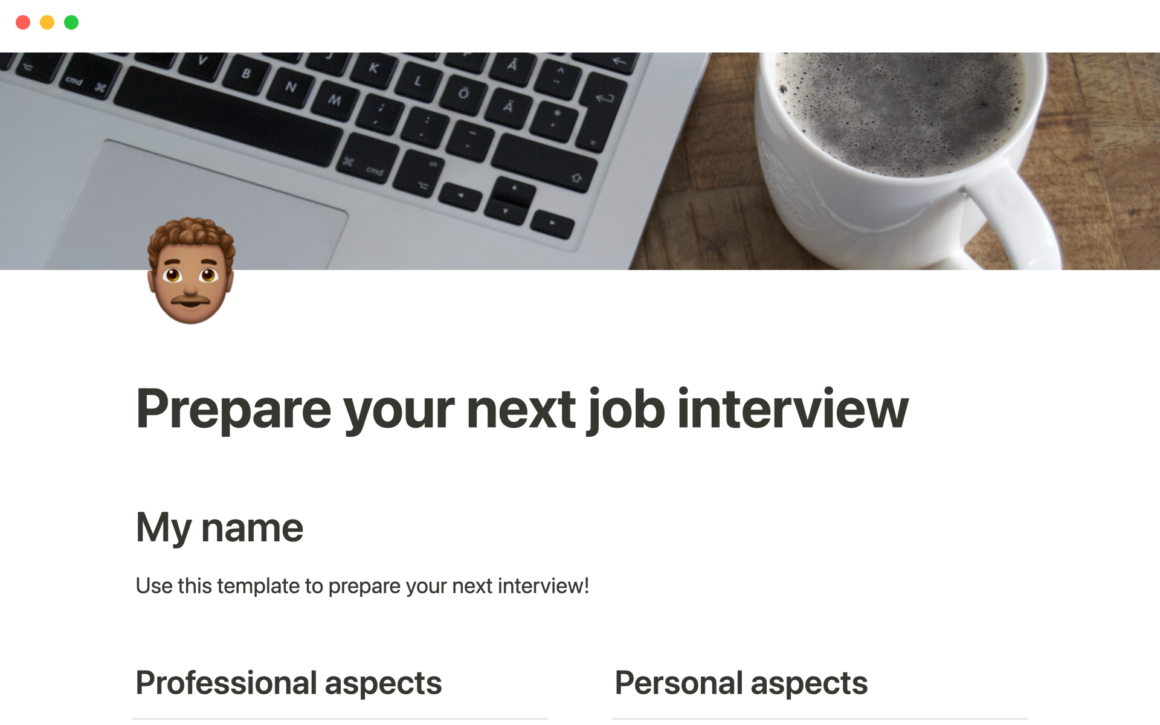 This notion template makes it possible to do a large-scale job search by organizing all of the information you need. Keep track of every application you have filled out including details about the company and the position. In the interview stage, you can take notes about what specific companies are looking for. When the offers start coming in, this template allows you to compare offers side by side and make better decisions when it comes to negotiating.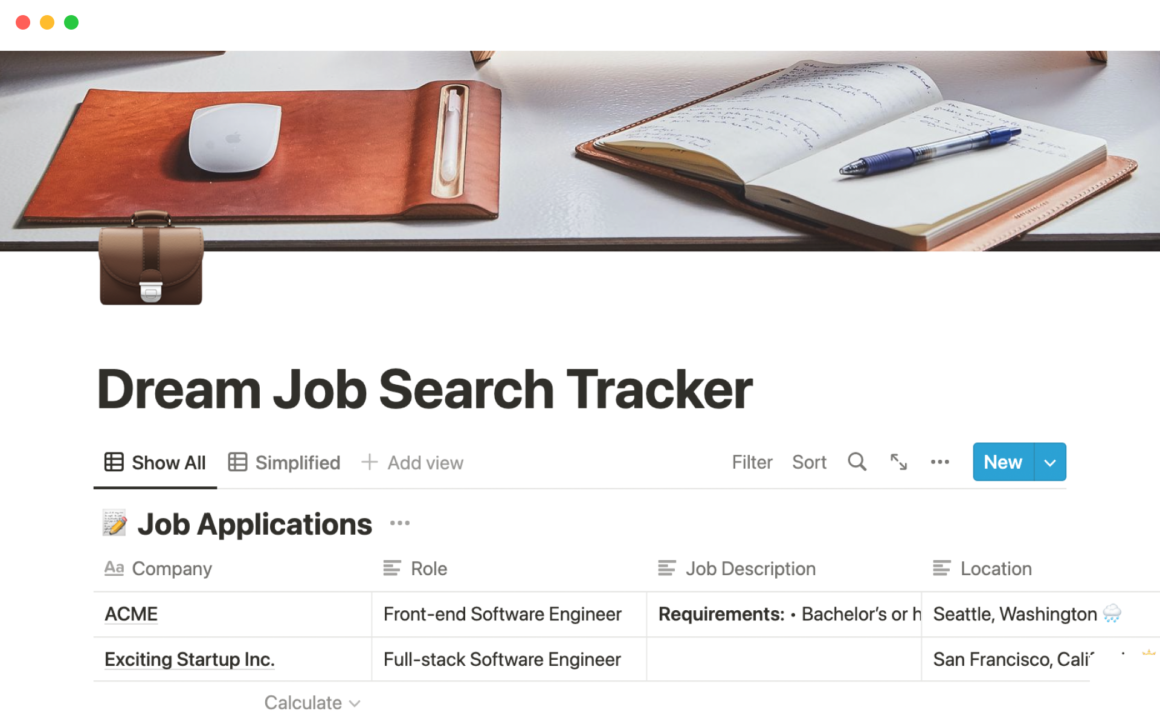 Camilla Alvarez represents all the founders nurturing a growing startup as well as their own healthy personal lives. Explore her workspace, featured in our video story, "The Search." Inside, you'll see how she manages both her personal habits and her startup OS in Notion.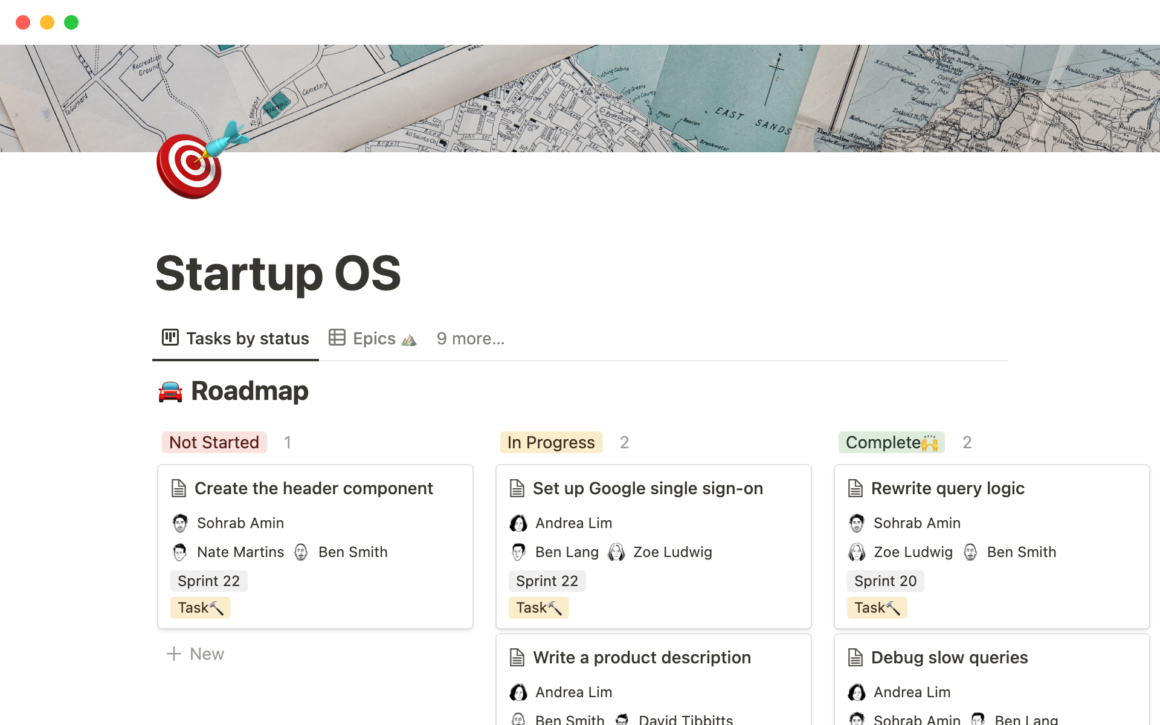 Habits Notion Templates:
Keep yourself accountable by tracking your habits each day in this table. First, replace the titles of existing columns with the habits you want to track. You can simply check things off, enter a number or even enter text to build a journaling habit.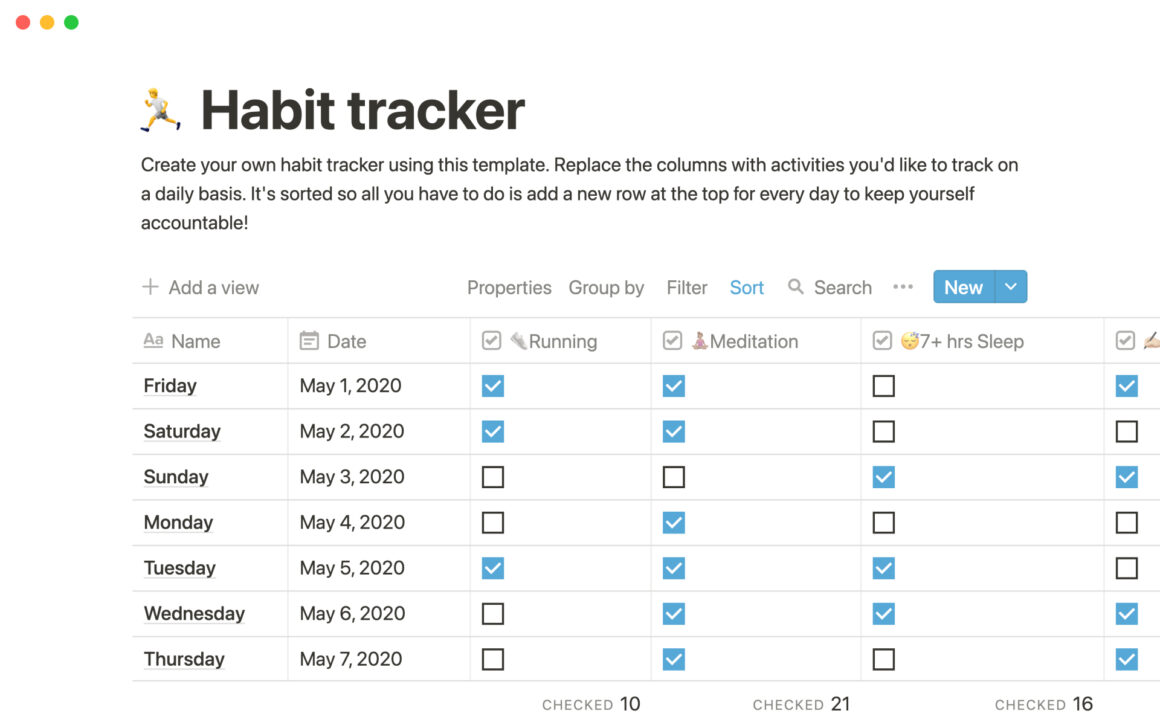 Organize your goals and reflect on them regularly. Track your habits systematically and check your habits reports at the end of each week and month. This template will help you achieve your goals and follow your habits more consistently.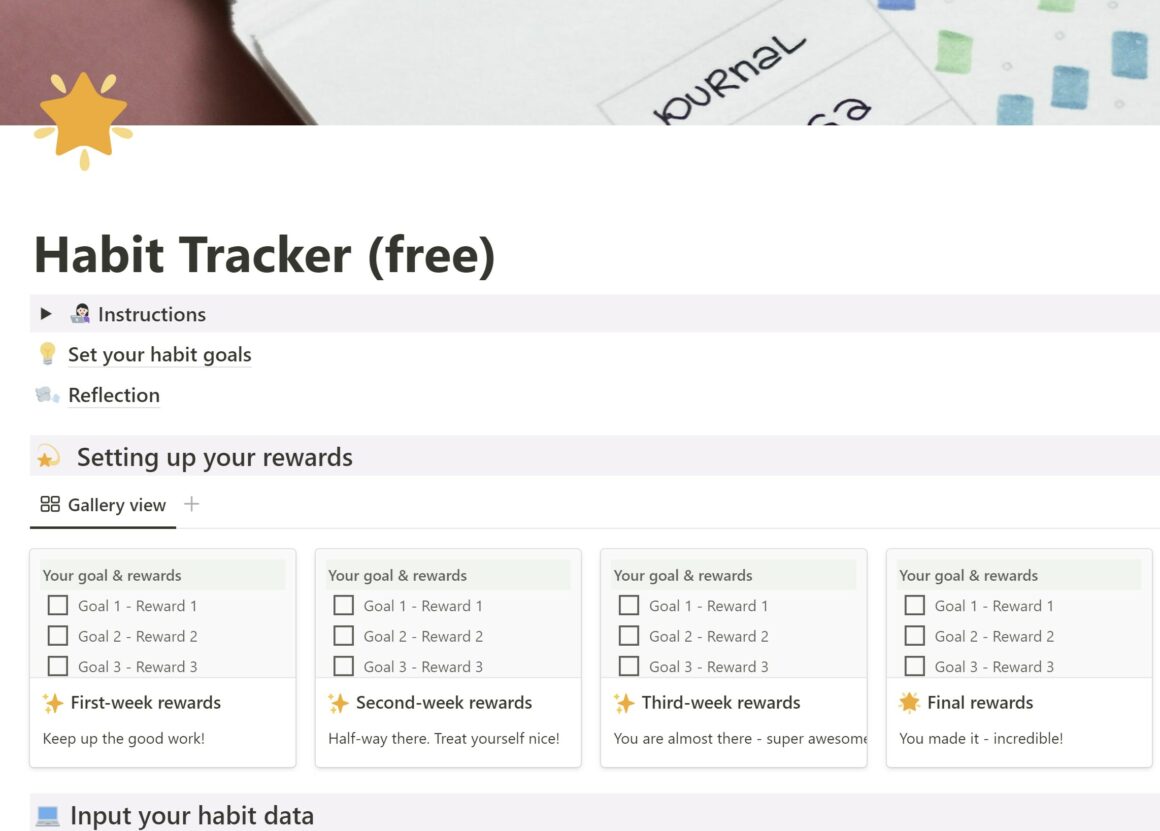 A Personal Notion Template for Habits can help you track and maintain daily habits. To create the template, list the habits you want to track, such as meditation, exercise, reading, or journaling. Then, create a table with columns for each habit and rows for each day of the week. Use checkboxes to track completion of each habit on each day.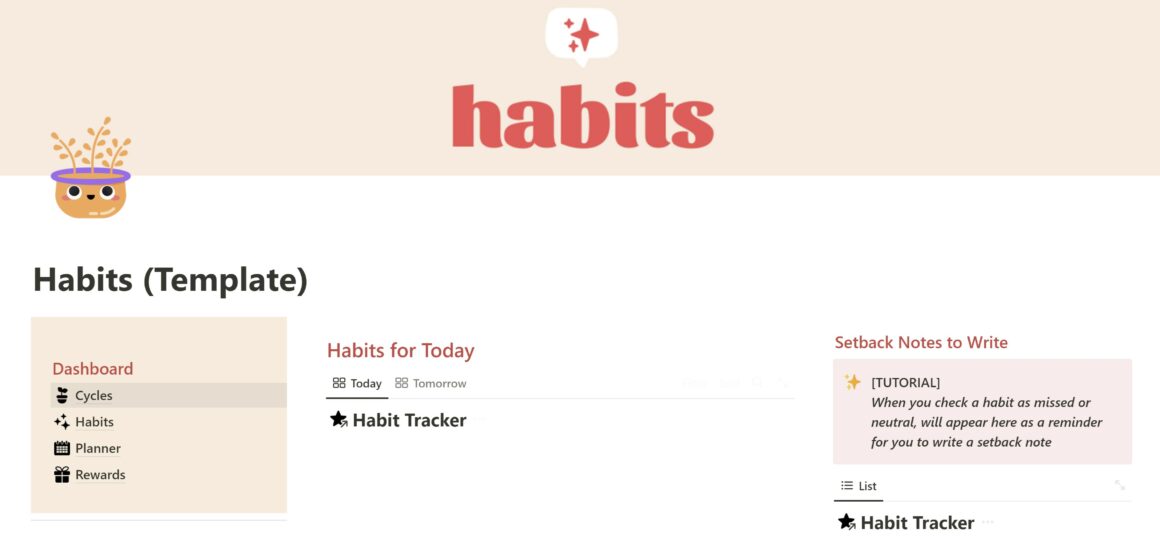 It helps one stay accountable to onself by tracking every sector of their live. Helps one develop a pattern of self improvement and self realization.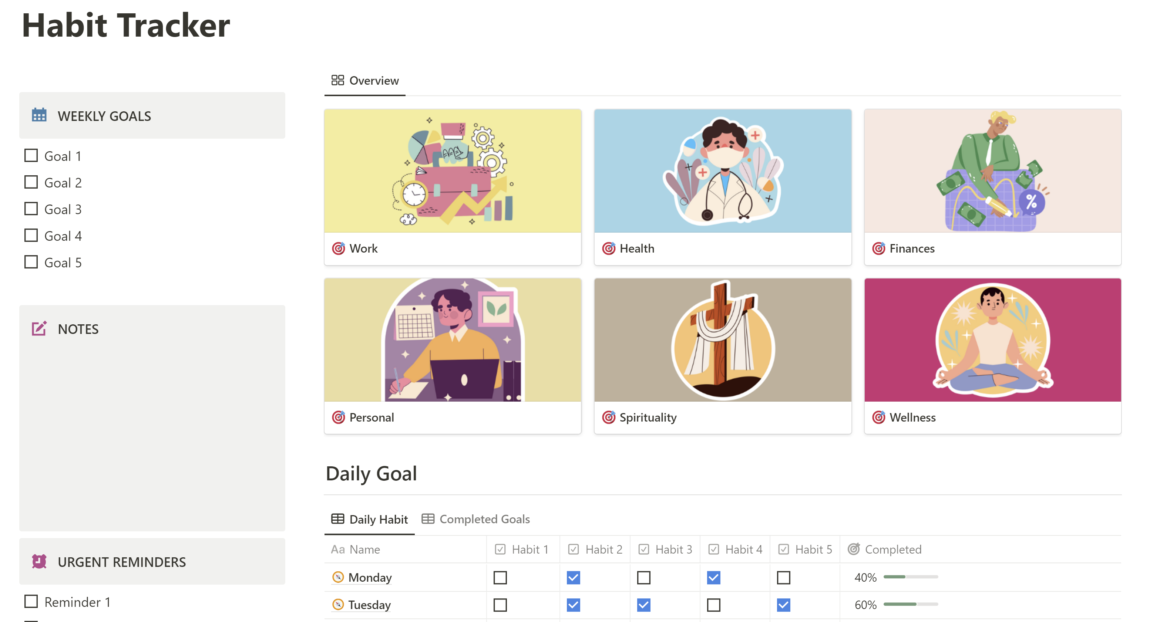 This template helps you stay on track with your habits and monitor progress over time. It also helps you identify patterns and areas for improvement. Notion's customization options allow you to modify the template to fit your needs and preferences.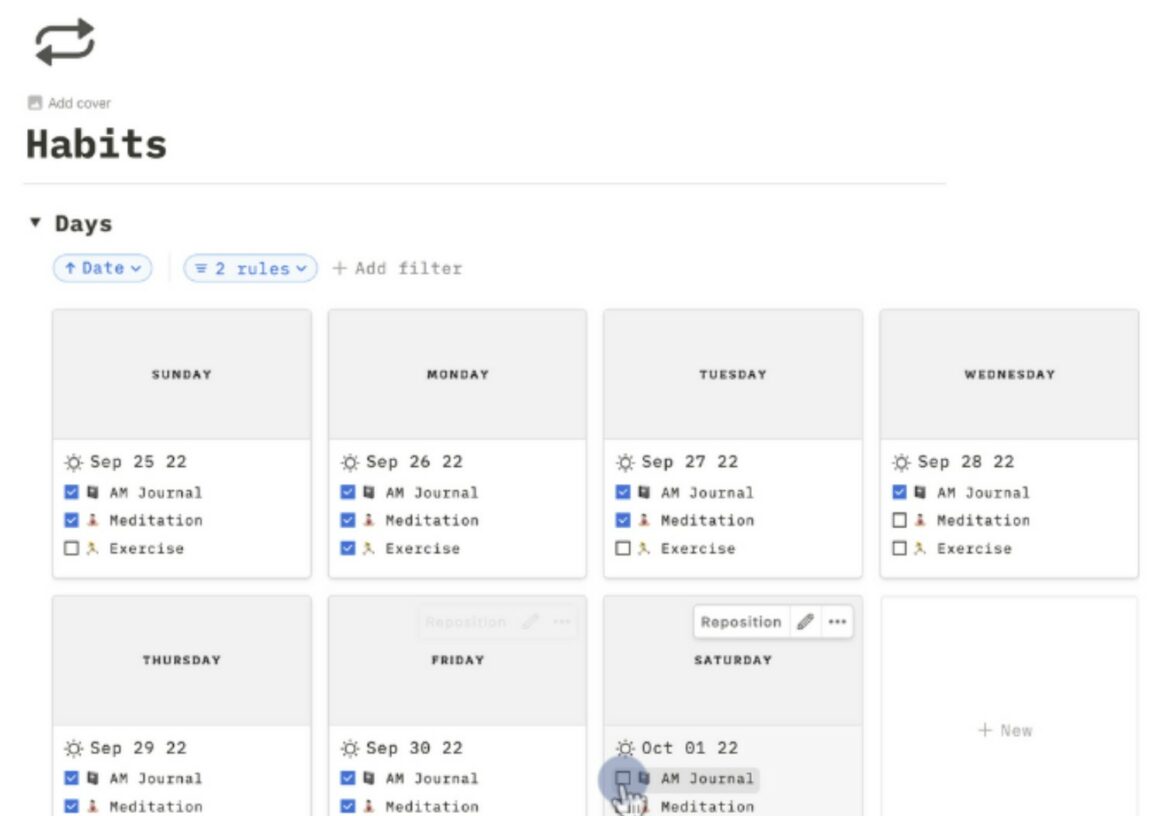 This notion template for period tracker helps women to understand how their menstrual cycle works. It's important to know, as regular periods are a sign of good health. It's easy to use and helps keep track of fertility also.
Track your cycle, predicted period, ovulation window, fertile window, and days late/early are automatically calculated and become more accurate as you add periods. this is one of the notion templates for period tracking.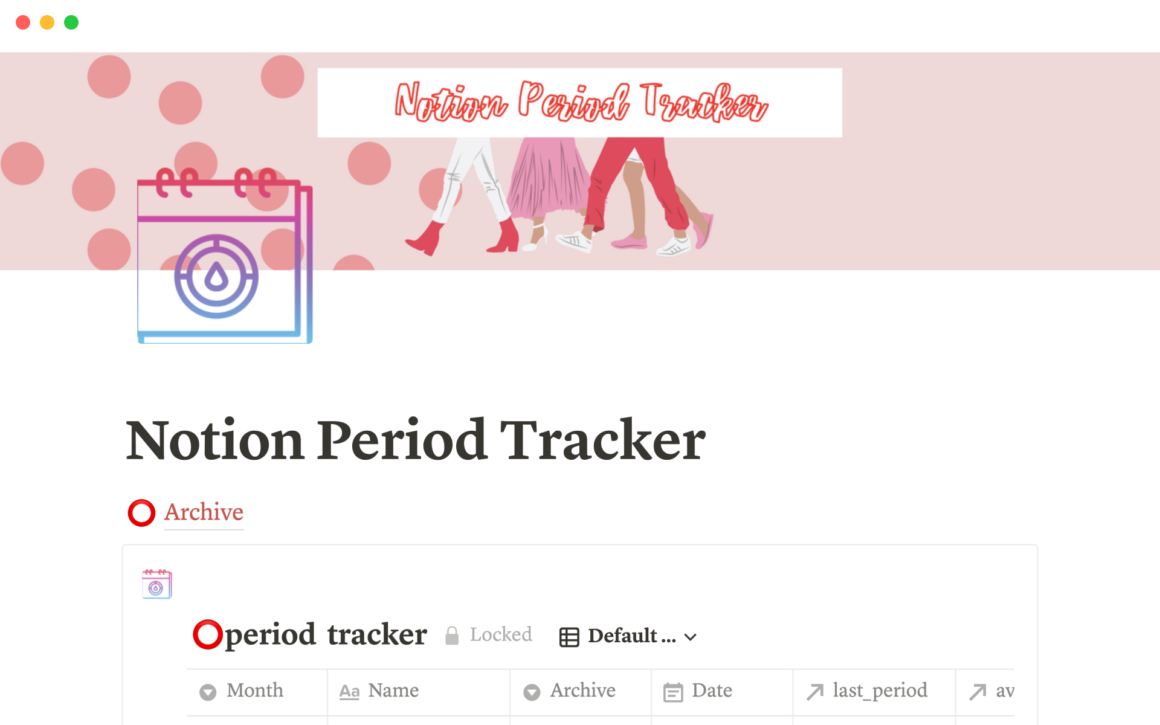 Plant Tracker Notion Template:
Everyone wants to be a plant parent, but it's more complicated than it looks. You can use this template to keep track of your plants, including the watering schedule, optimal temperatures, common issues, and progress pics for each plant.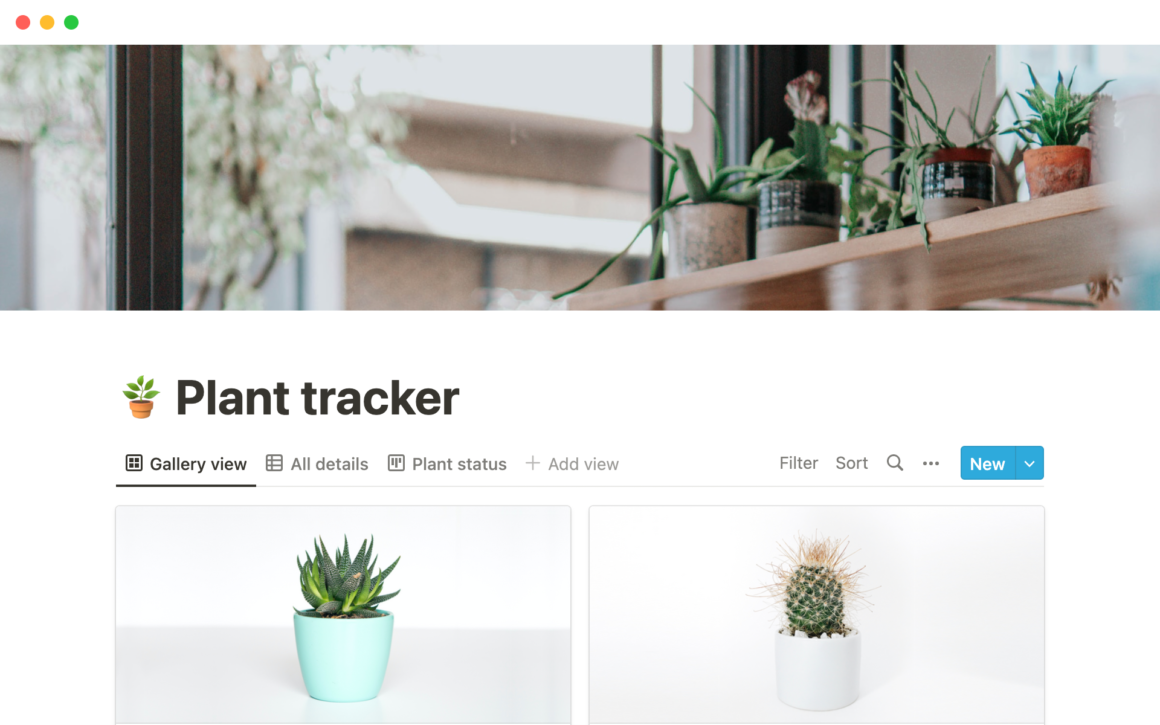 Plant tracker – Notion Templates for Personal use
This notion template will help new green thumbs to keep track of their plants and manage all the information on how to take care of them.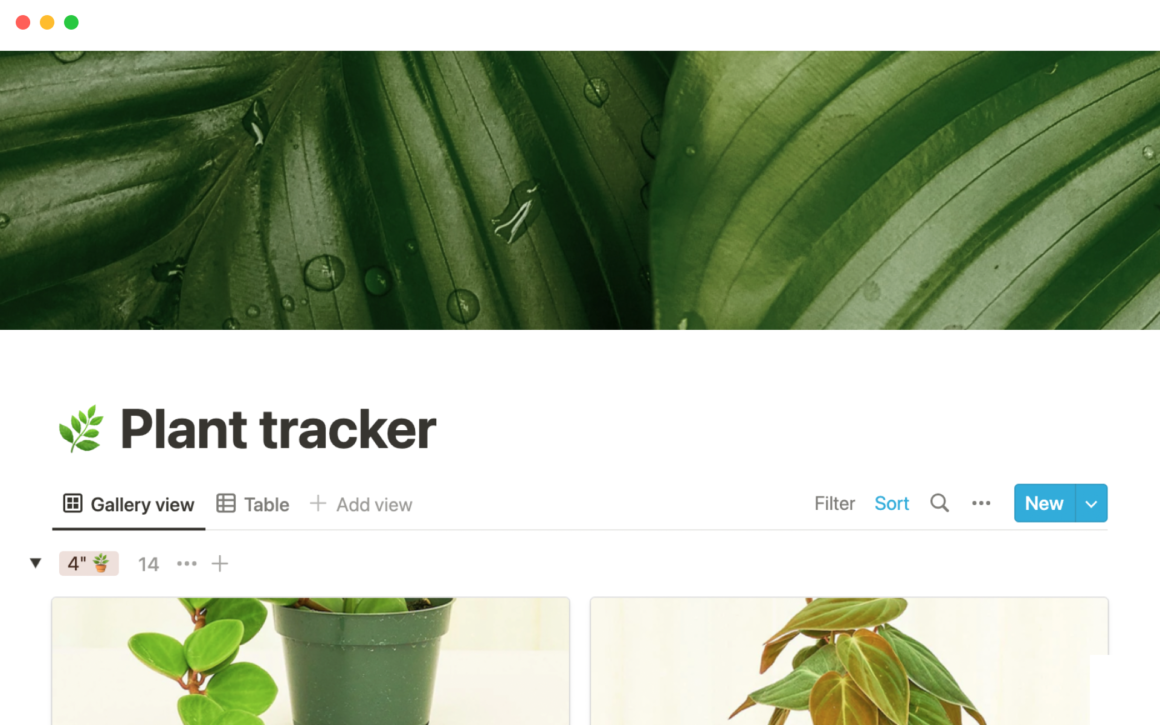 Notion Templates For Students:
Notion is an amazing tool for students. It is versatile and can be used for so many different things. Whether you need a place to keep track of your assignments, or a way to organize your thoughts, Notion can help you out.
There are a ton of different templates out there, and it can be hard to know which one's the best for you. That's why we've put together a list of the Notion templates for students.
You can find more students notion templates by clicking this link.
Use this template to keep track of all the online courses you've enrolled in. Stay on top of your progress and quickly access your ongoing courses. Add your certificates to the list and access them all in one location.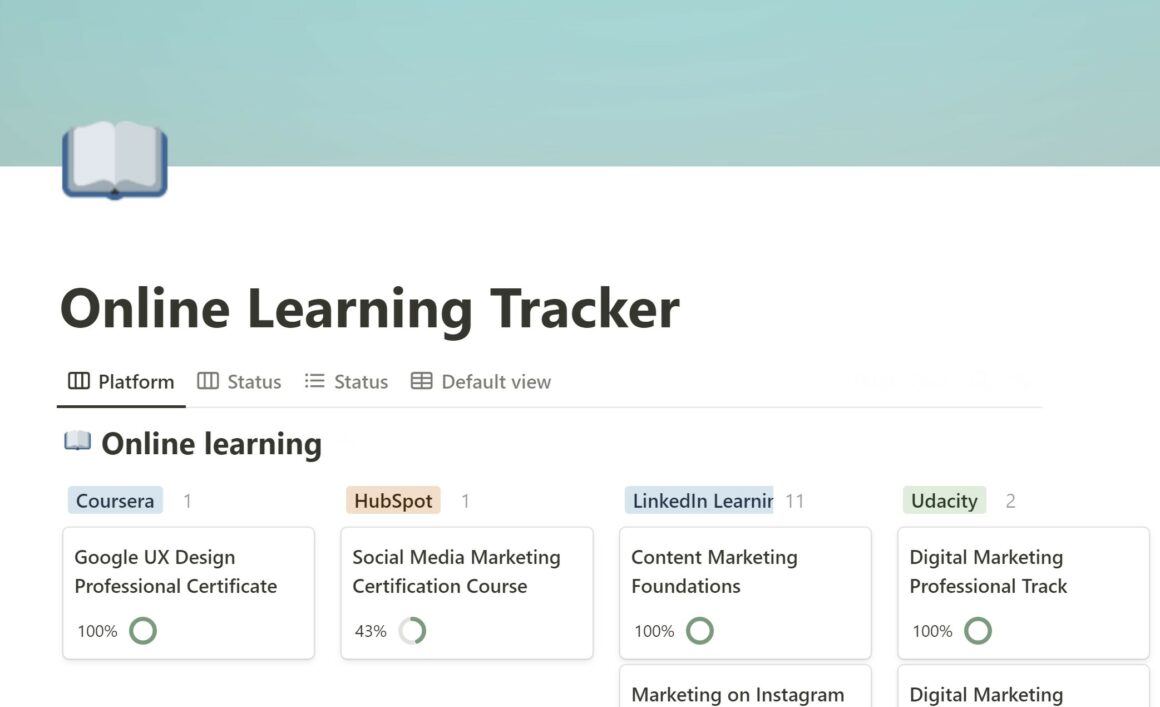 Student OS is the ultimate all-in-one workspace for everything you need for your academic career, both in and out of the classroom.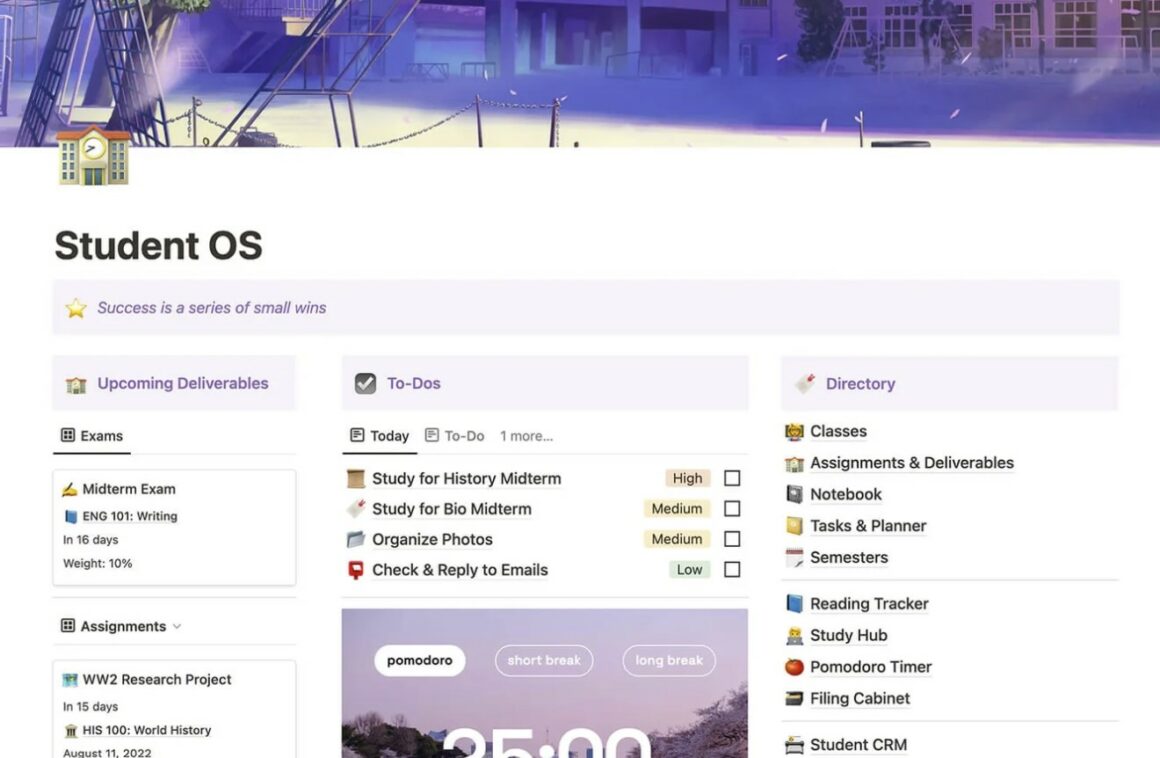 Being organized at school is essential to be productive and efficiently study for exams. However, sometimes happens to have notes and exercises here and there on many sheets.
Take efficient notes for all your courses, plan activities, schedule tasks, lessons, and track exam results. Each course has a dedicated section with a revision timetable (RTT) to help you monitor your level of Preparation.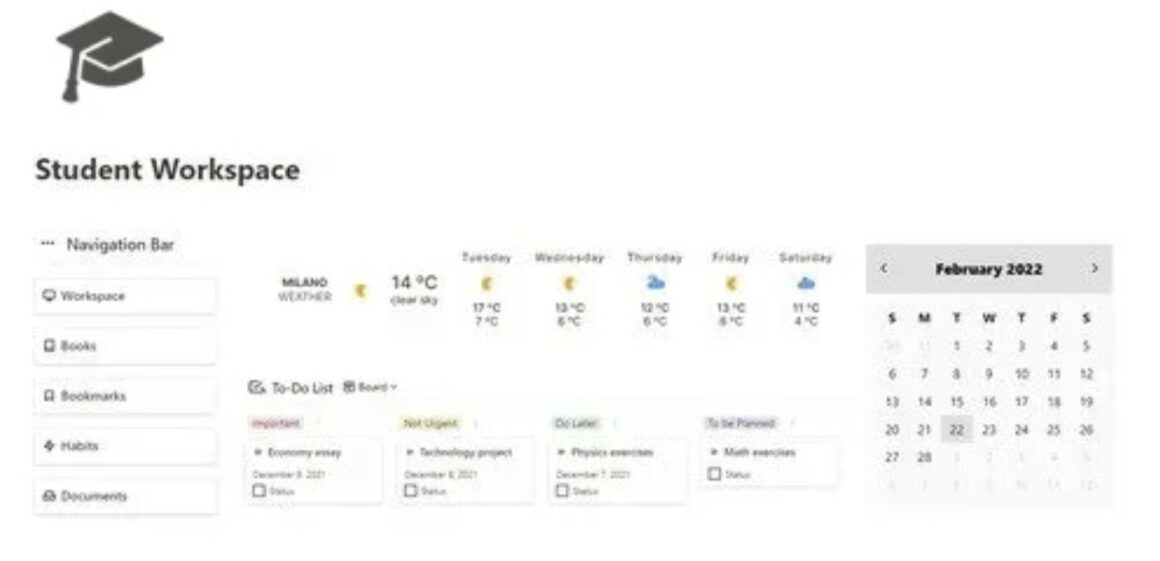 Advance in language learning with a dashboard that includes built-in flashcards and a spaced repetition system. Develop your target language faster with 52 unique weekly challenges included.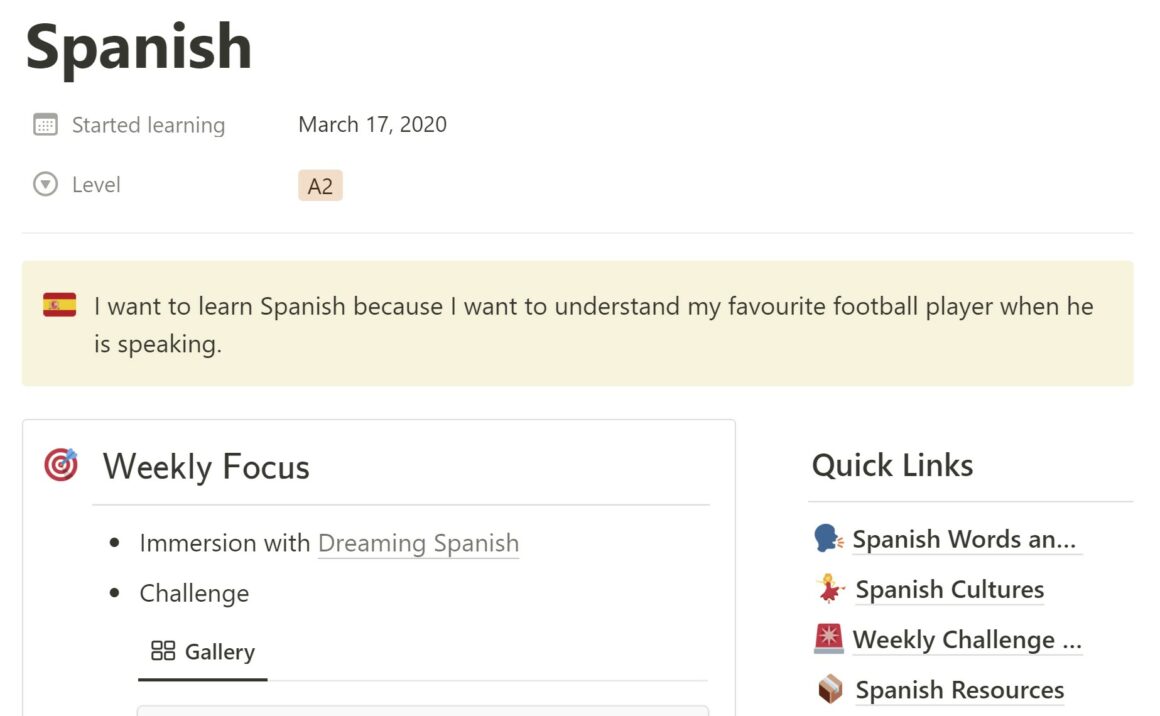 School Dashboard is a free aesthetic Notion student template that combines everything related to school into one consistent, clean, easy-to-navigate dashboard. Comes with academic planner which is good for long term planning and brainstorming.
There is also an optional course schedule page where courses are organized into boards. This is best for sorting your academic knowledge by semester or quarter.
Key Features:
Academic planning pages with tabulated courses Track
assignments.
Course Schedule Page
Lesson notes for each course.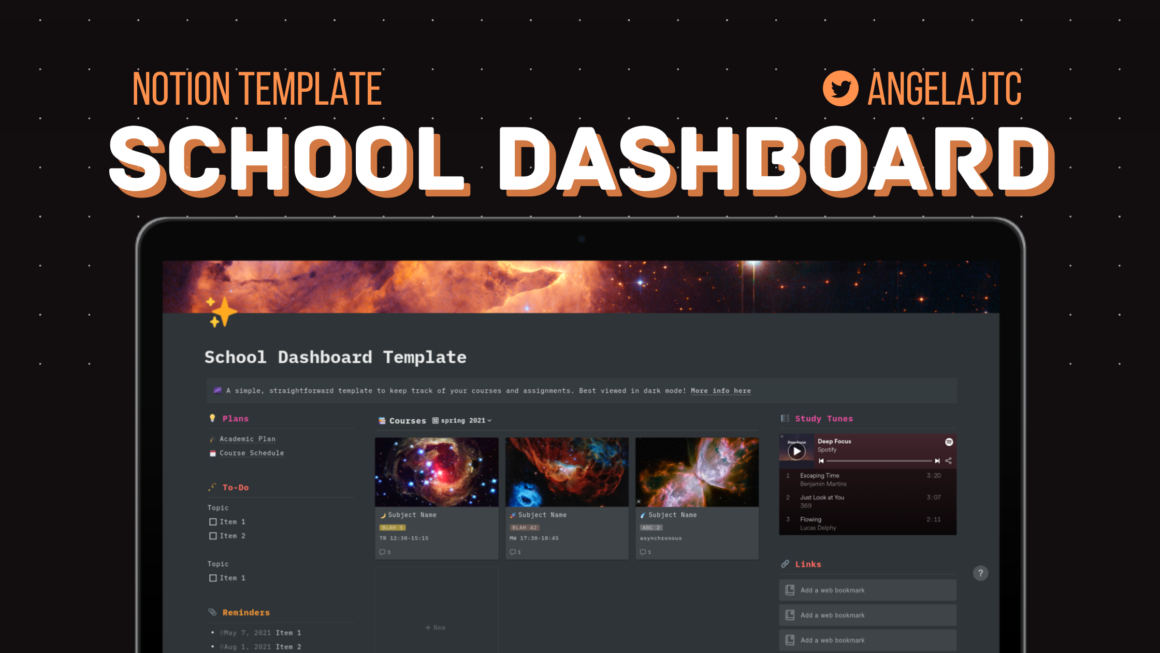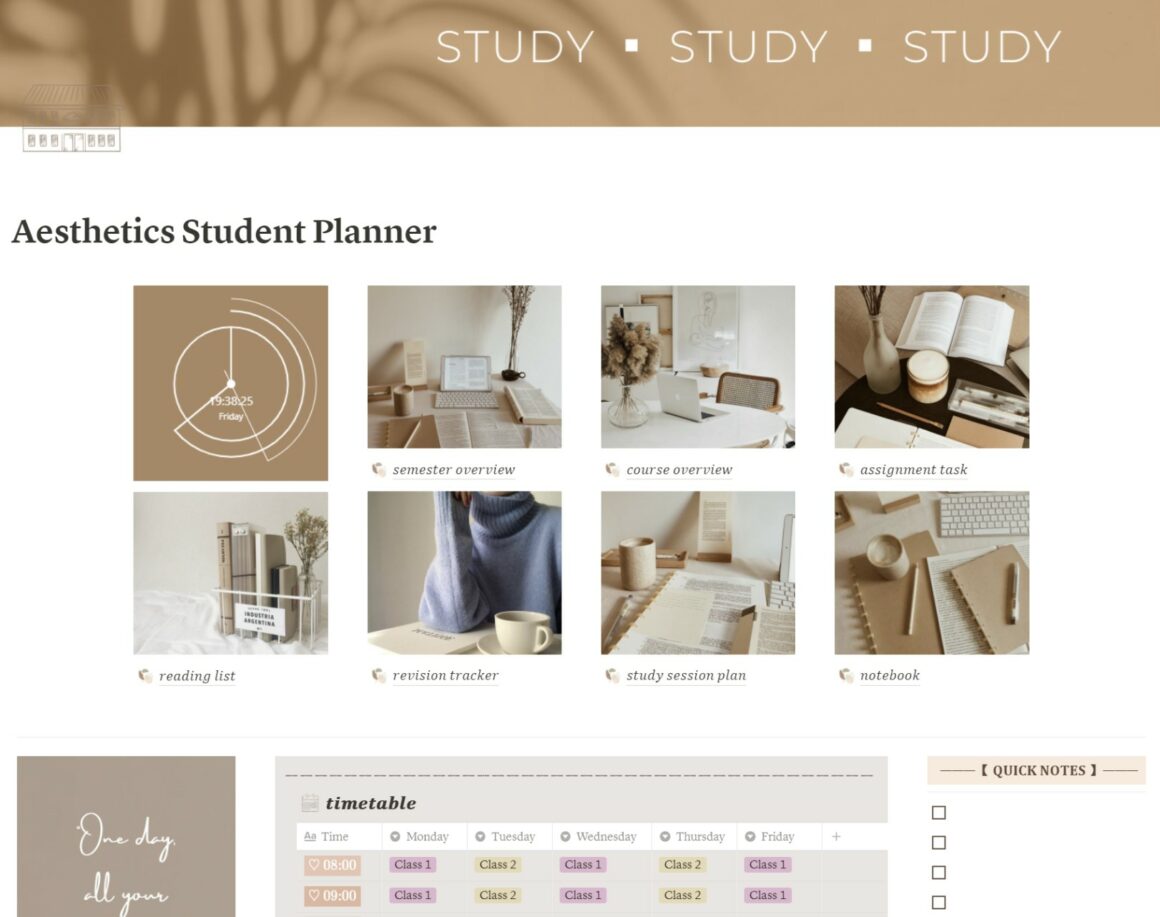 Notion is an all-in-one tool that allows note taking, document storage, creation of databases, Kanban boards, wikis, calendars, reminders, …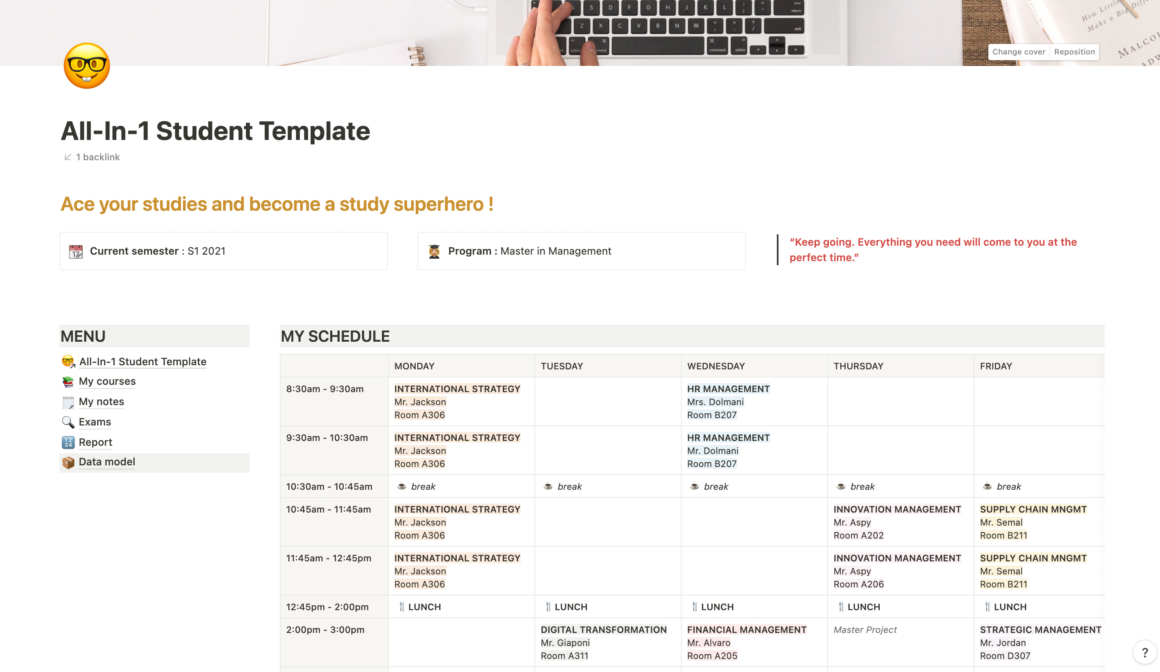 Did you know you can build your entire blog on Notion? Use this template as a format for your posts. You can include writing and images in many different configurations. You can also create a blog homepage to link out to all your posts — gallery view is particularly handy for that if you want to showcase the images in your posts.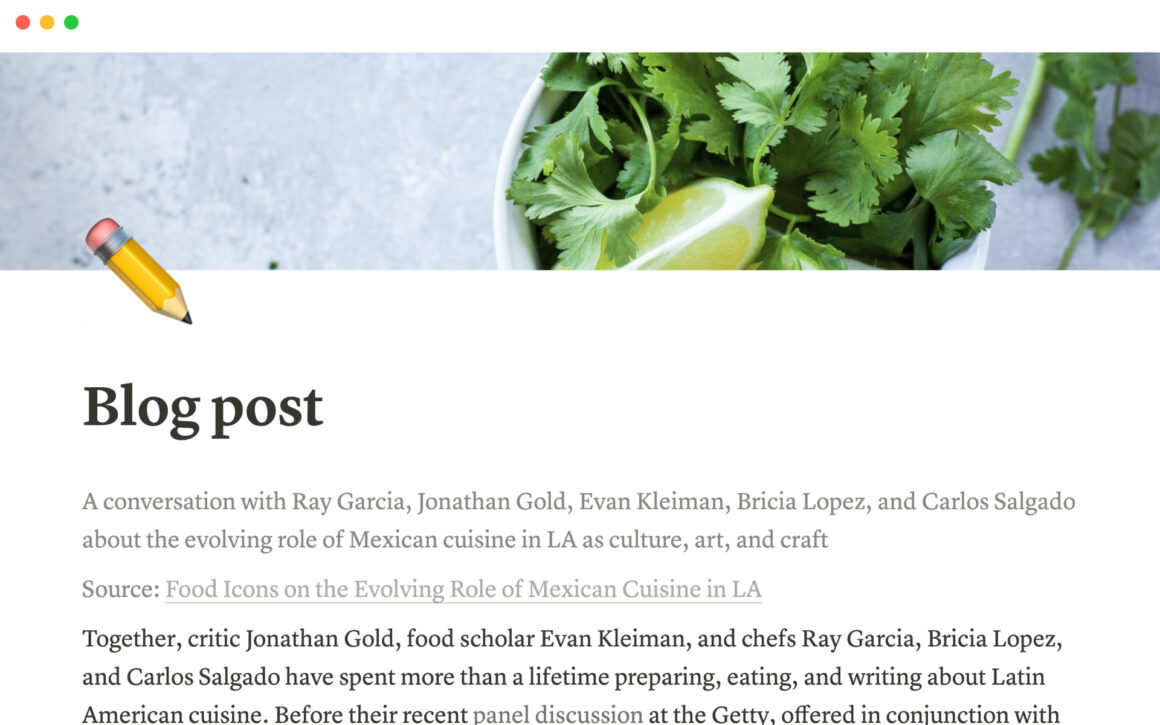 Party planning Notion Template:
who want to plan an event and give guests an unforgettable experience. With this notion template, you can make the best plans for your party.
Combines tips to help you think creatively about your subject with tips to help you create visual appeal. It also comes with a customizable inspiration board and a project planner to track deadlines.

Resources for engaged couples to customize throughout their wedding planning journey. Customize and edit as you see fit to create the wedding you've always imagined.
The notion template for weddings creates some amazing resources for engaged couples to customize throughout their wedding planning journey. As you go through these categories listed you can edit as you see fit to create the wedding you always imagined.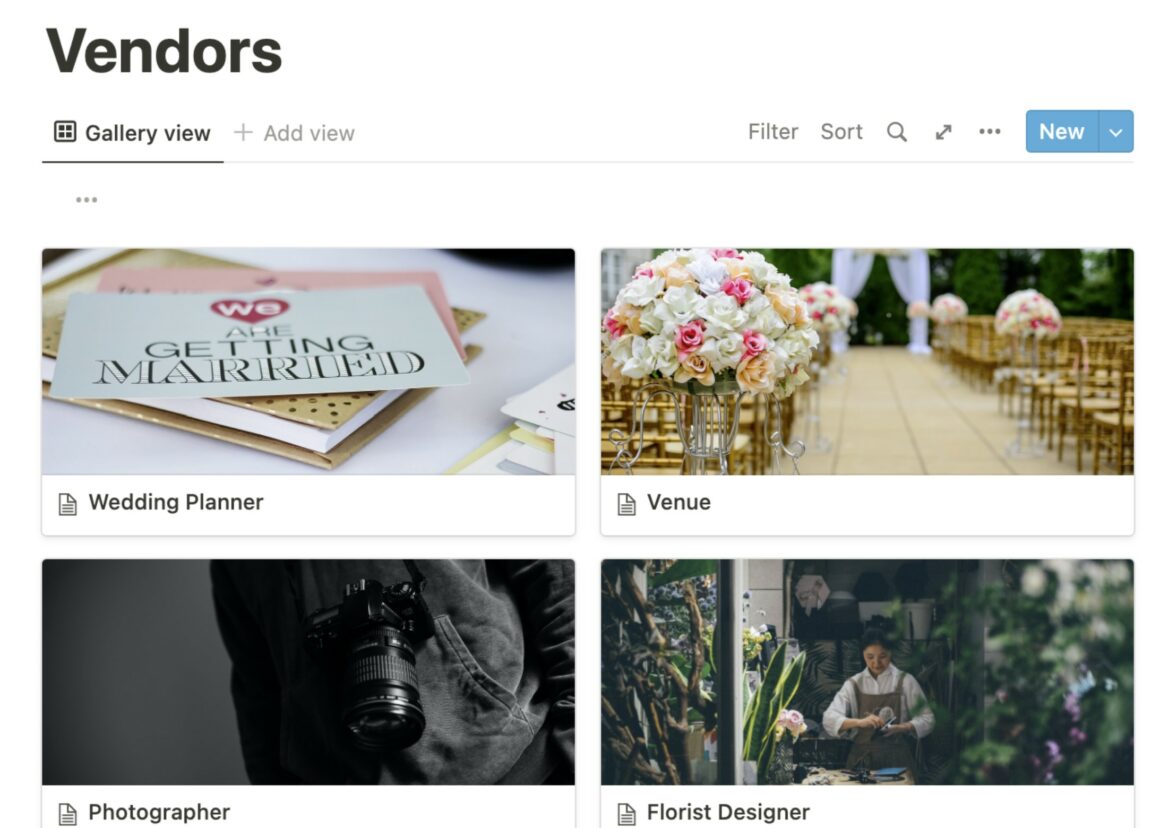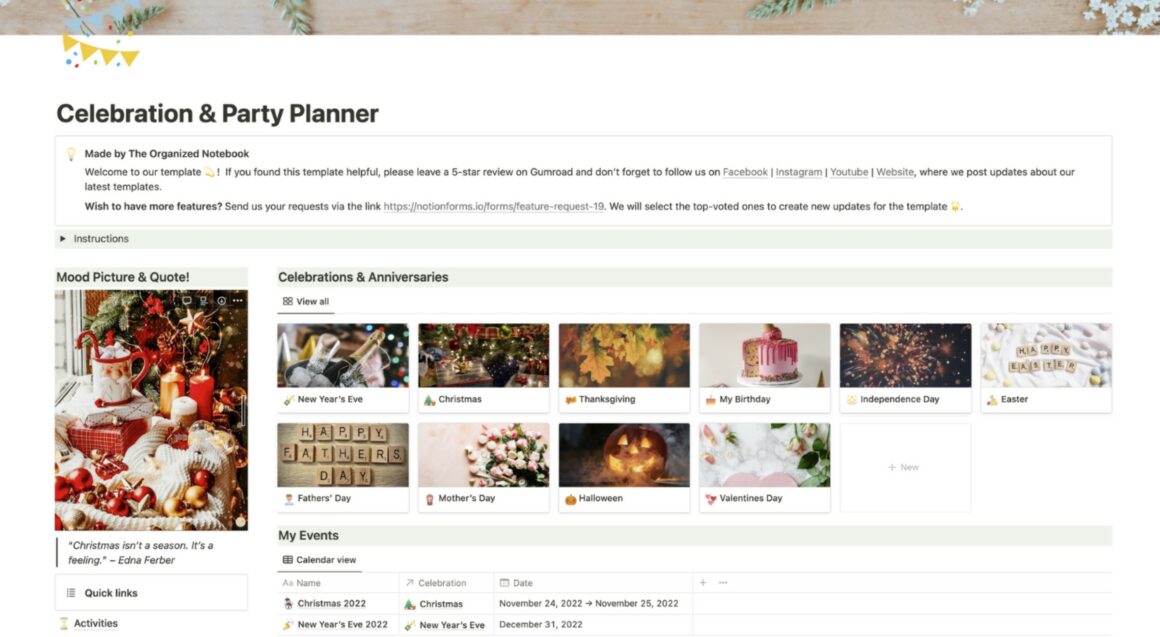 When you have children at home, you should be aware of future tasks, play dates, and even emergency information from the nurse. So the best thing is to use a Baby home notion for everything related to the child.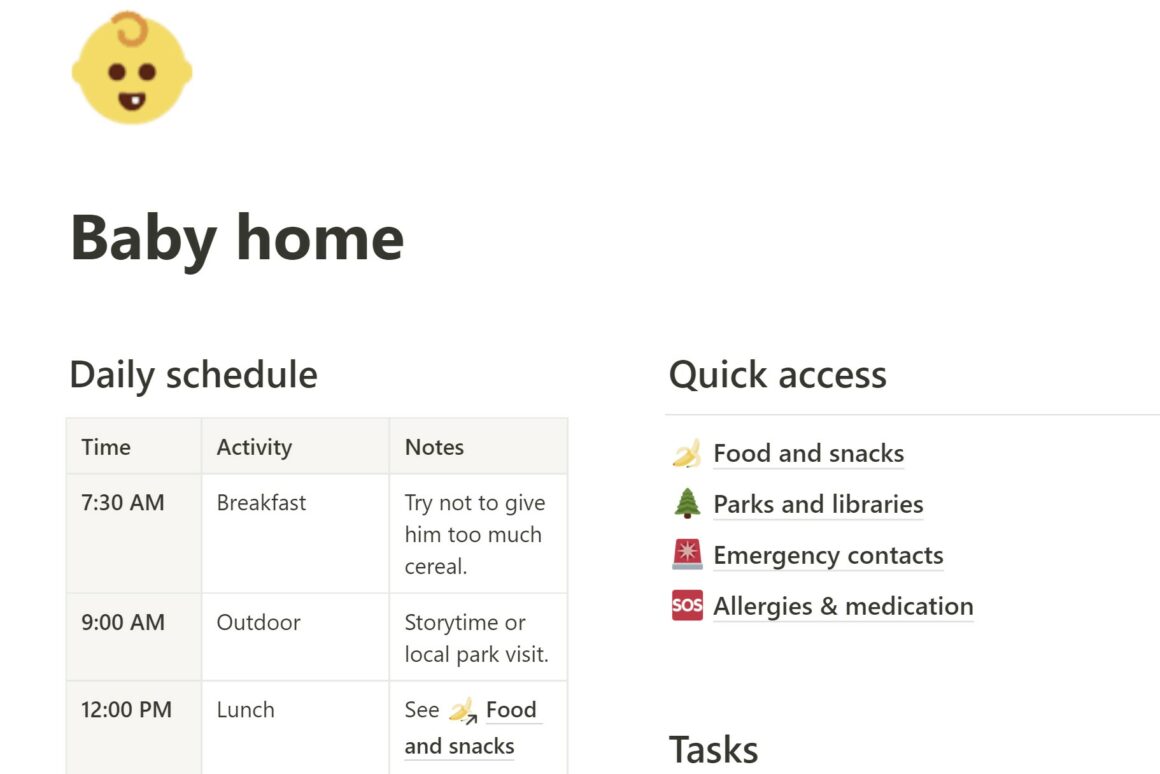 By tracking down the little things you do everyday, mothers can come up with better decisions and preparations. It's a long and exciting wait, so a detailed diary will be something you can learn from and also keep as a lovely memory.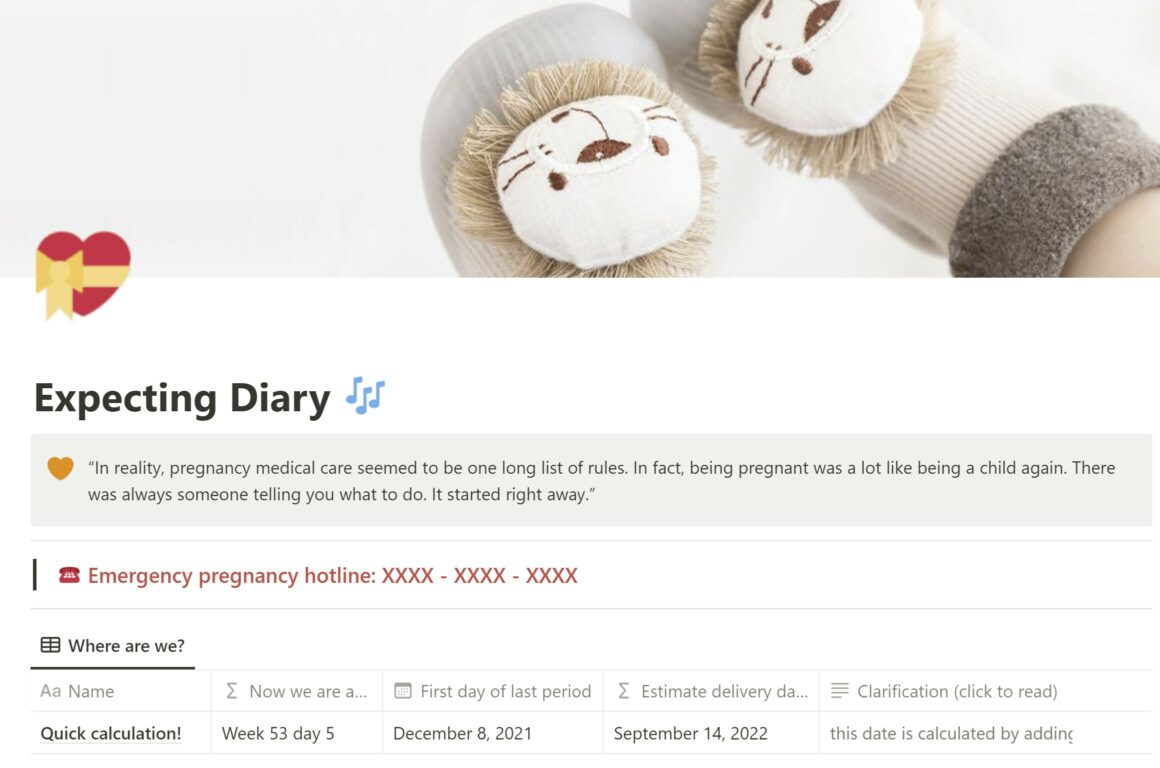 Understanding your moods helps you manage them and feel better faster. If you are more aware of your moods, you may be able to better manage your lifestyle choices, make informed health decisions, prevent or avoid triggers of negative moods, and work towards a better quality of life.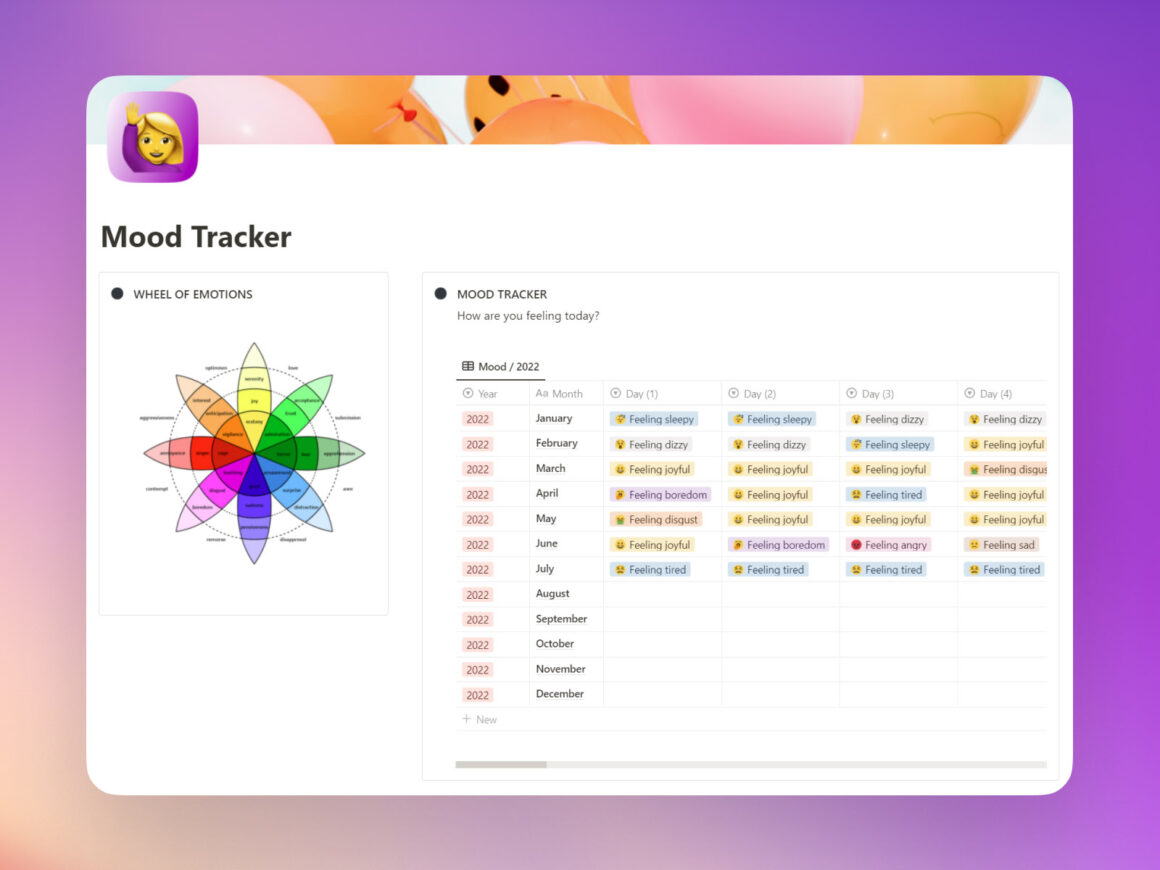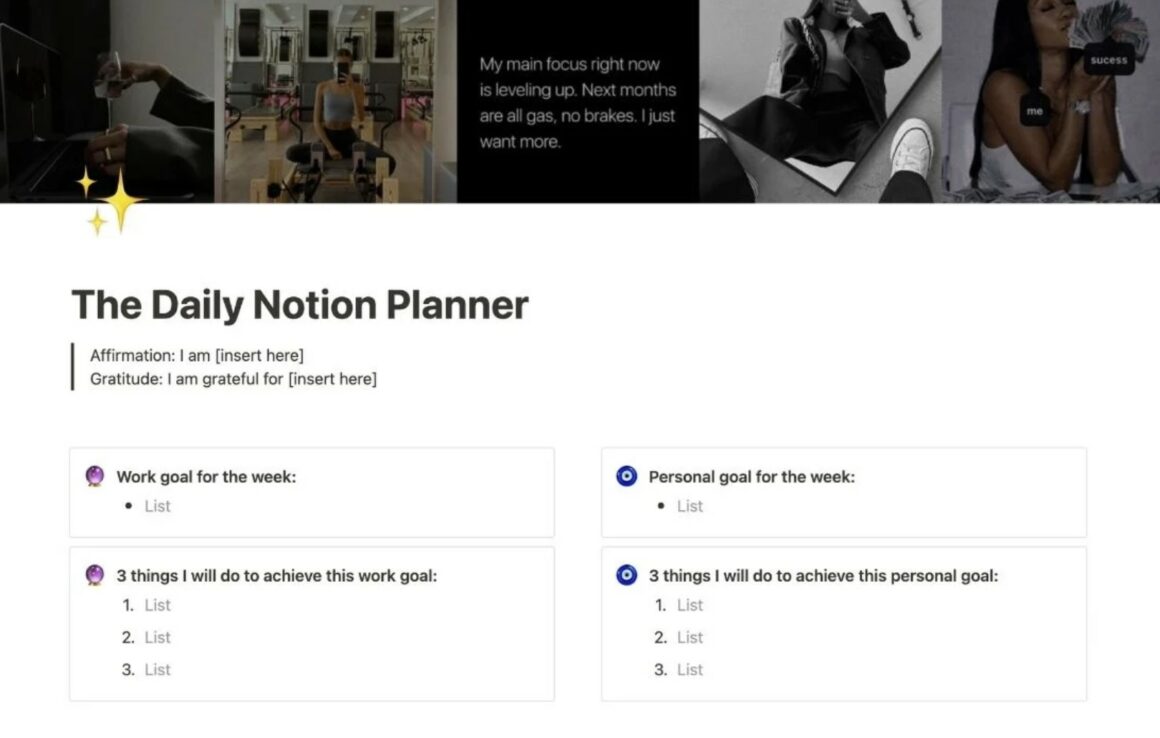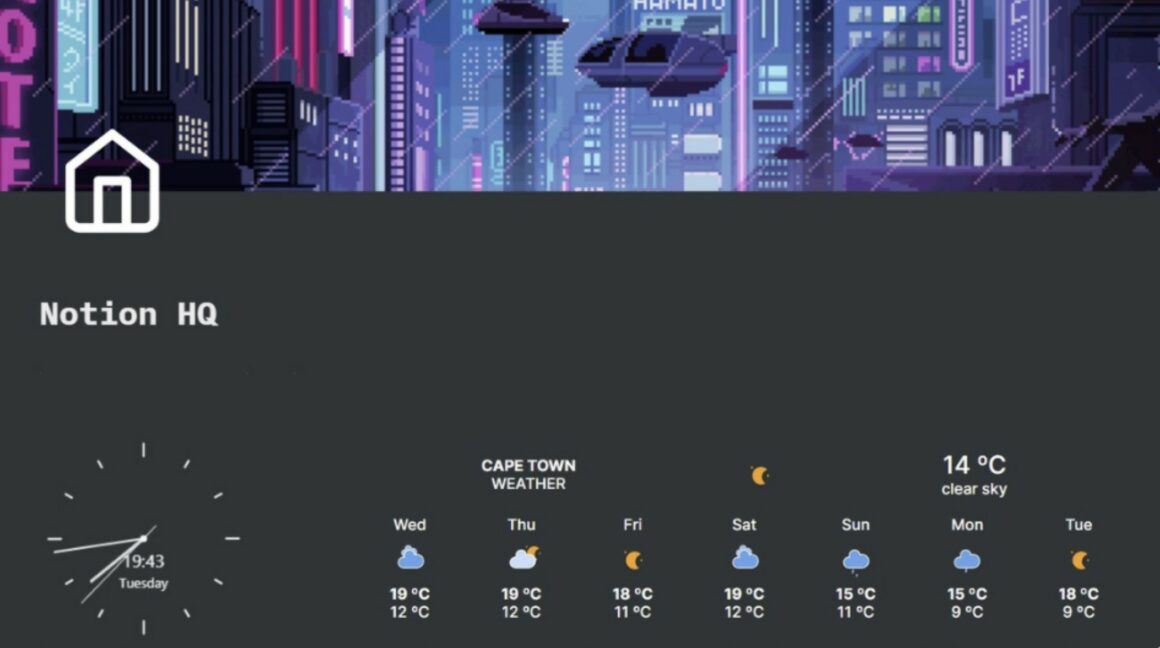 In-depth goal setting that will not only help you set smarter goals, but identify and track the habits and actions needed to achieve them.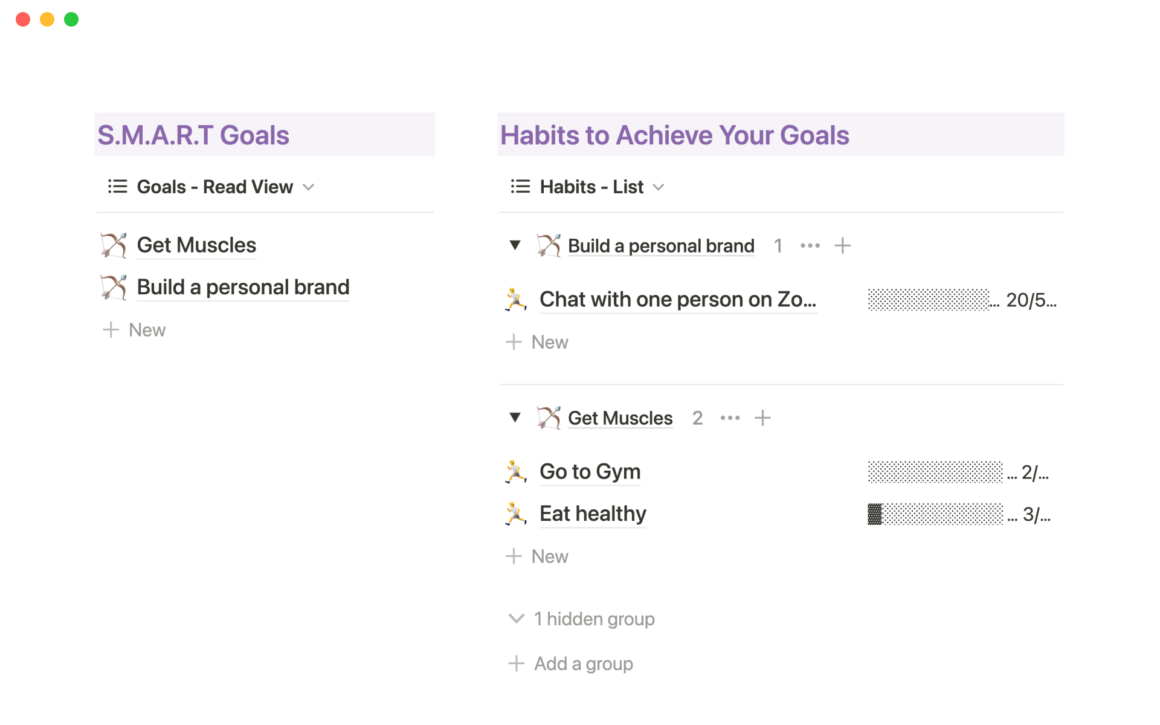 Designed as a space to track all of your media libraries – books, movies, television shows, games… Create watch lists, reading lists, and rate and review your content. Share lists with your family and friends.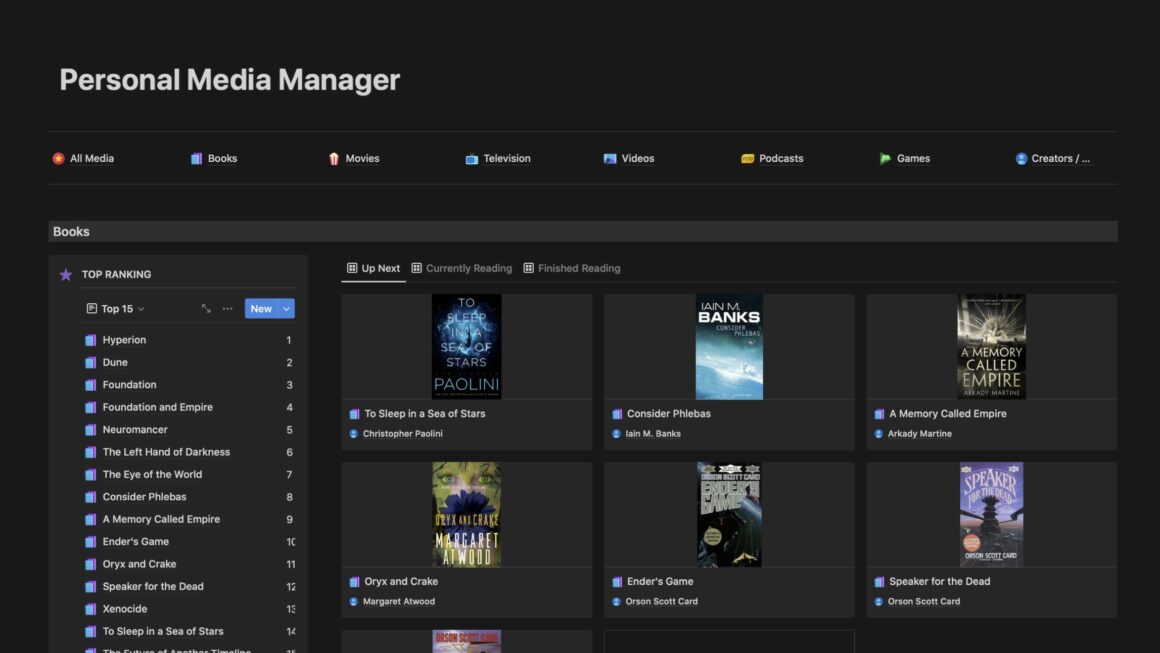 This notion template is perfect for individuals who are really interested in fashion or clothing. It helps you pick your outfit of the day to stay stylish every day. This template can be used for both men and women.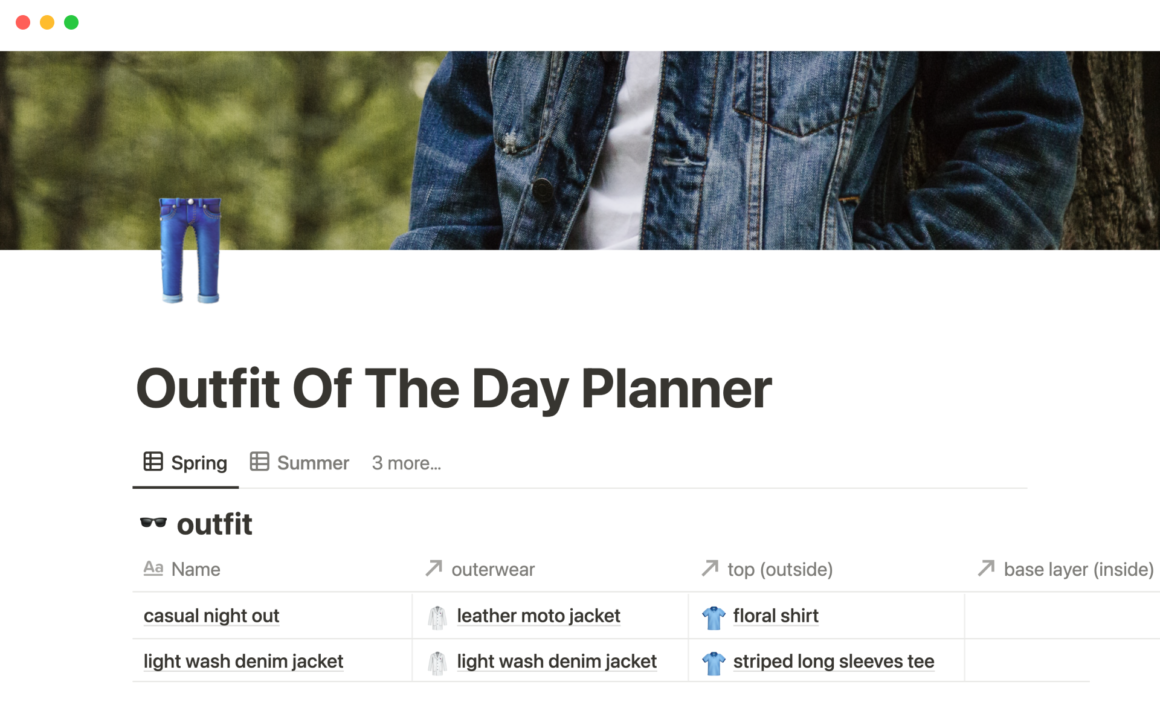 A database of video games that you would like to keep track of. Assign play status, set dates when you completed the game, etc. Multiple views offer you different view angles on you progress — from a concise list view, to expanded gallery view!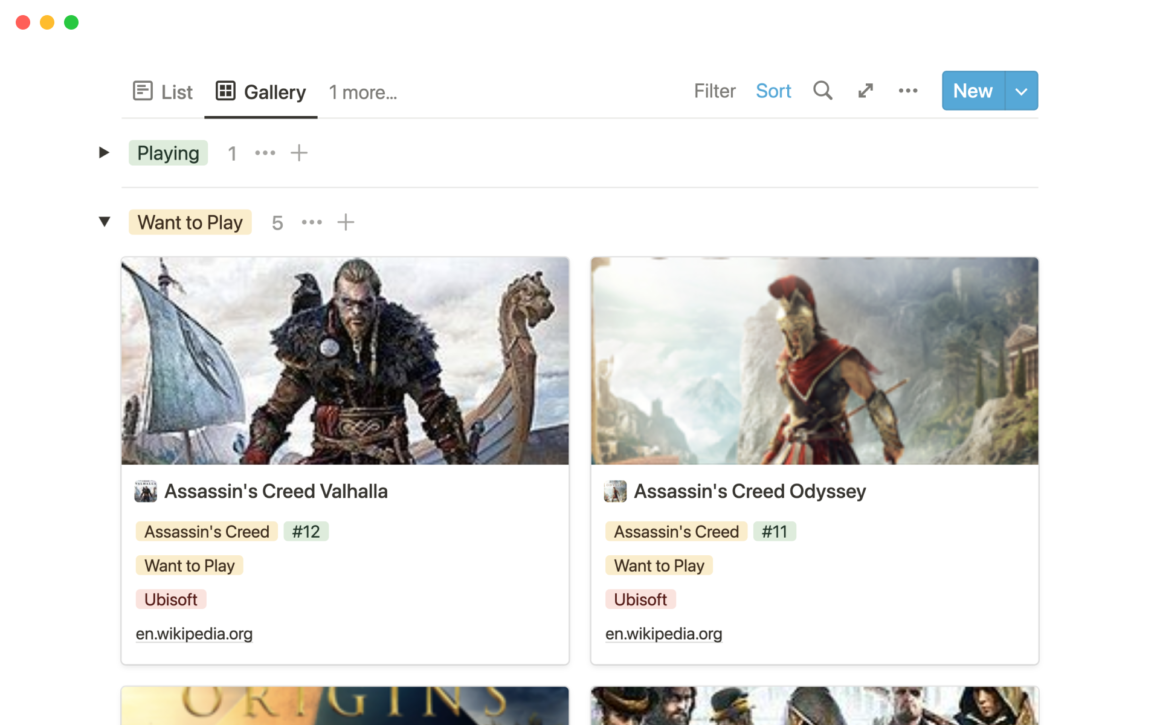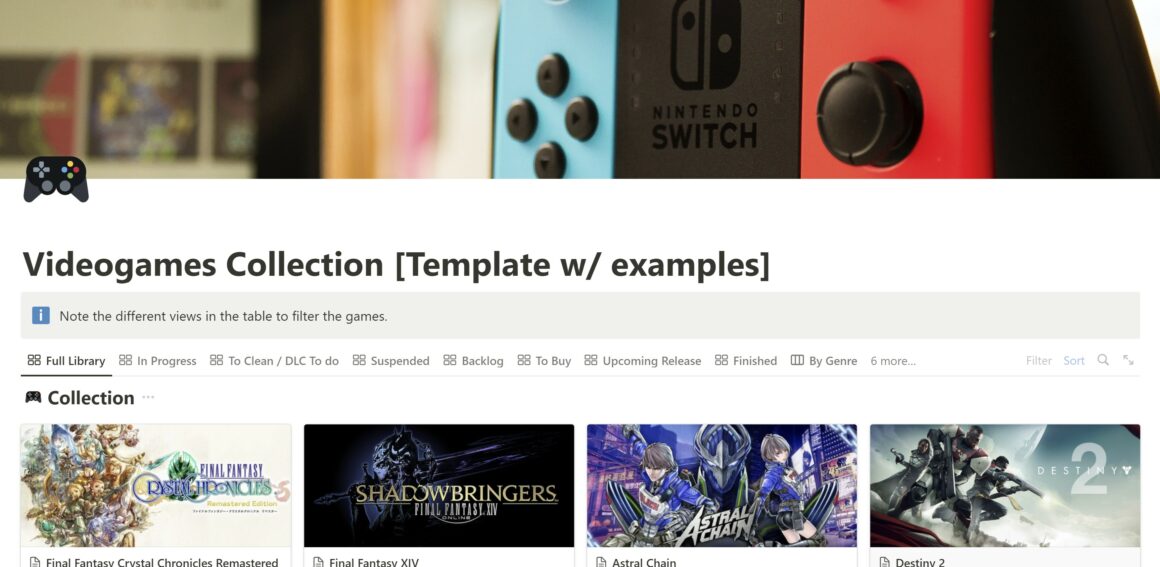 Travel Palnning:
Travel planning can be a fragmented mess with different documents and information scattered across email, files, websites, and more.
With this template, you can pull all the essential details about your plans into one spot, including the addresses, contact info, docs , notes, and more.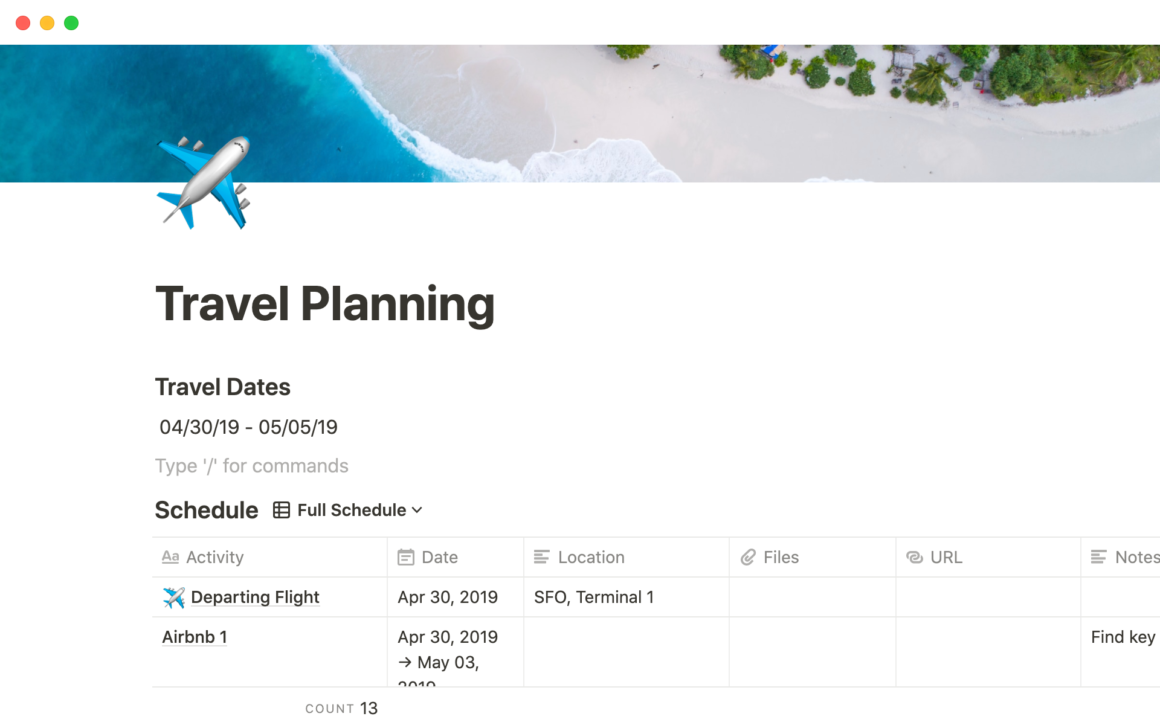 A Personal Notion Template can help you document and organize your travel experiences. Include headings for places you visit, such as cities or landmarks, and subheadings for details like accommodations, activities, and food. Add a section for notes and reflections on your experiences to capture thoughts and feelings about each place you visit.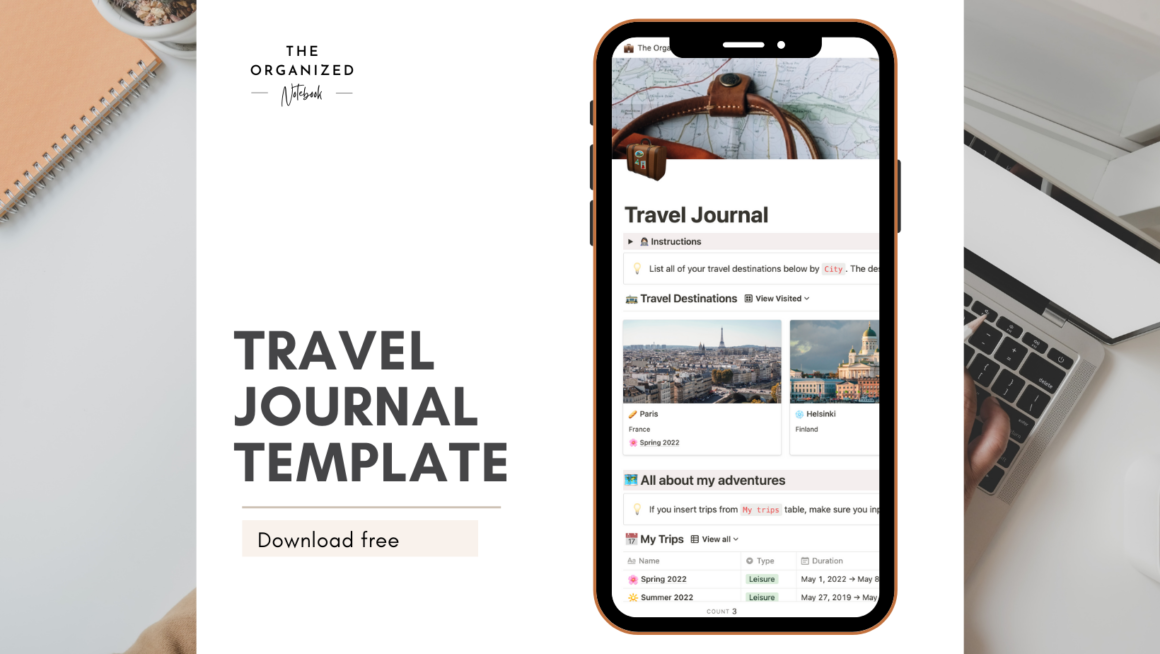 Having a solid plan of action is crucial when trying to achieve your goals. With Notion, you can organize your yearly goals into quarterly and daily tasks. If you struggle to make your personal resolutions stick try using the included habit tracker database. Use this template to help you organize all your goals and keep them top of mind.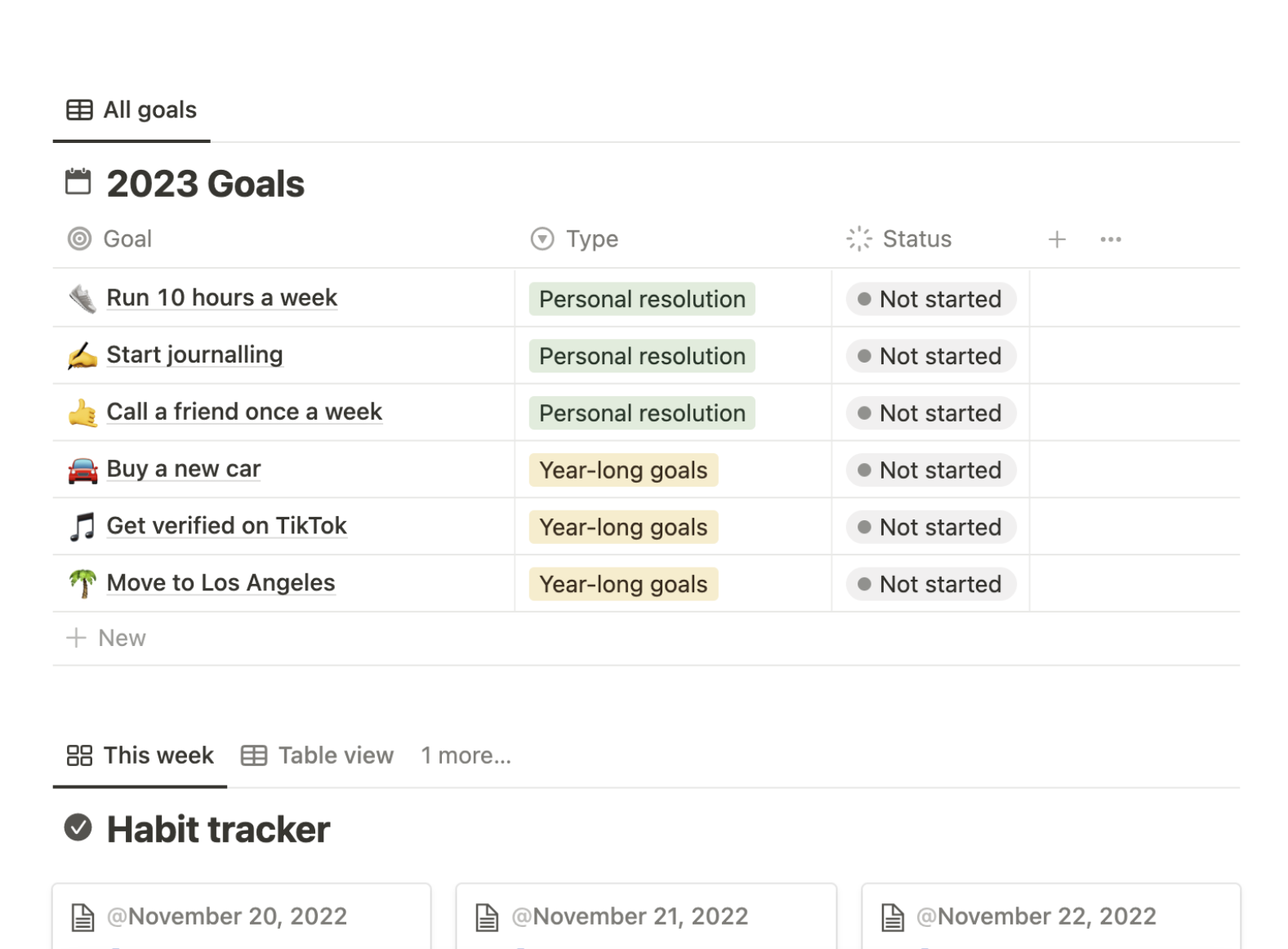 Customise the curated packing lists with all of the your items needed on a trip somewhere (personal or business). Jump straight in through filtered views of personal travel destinations or seasons. Manage any last minute shopping with a handy 'To buy' list and calendar view.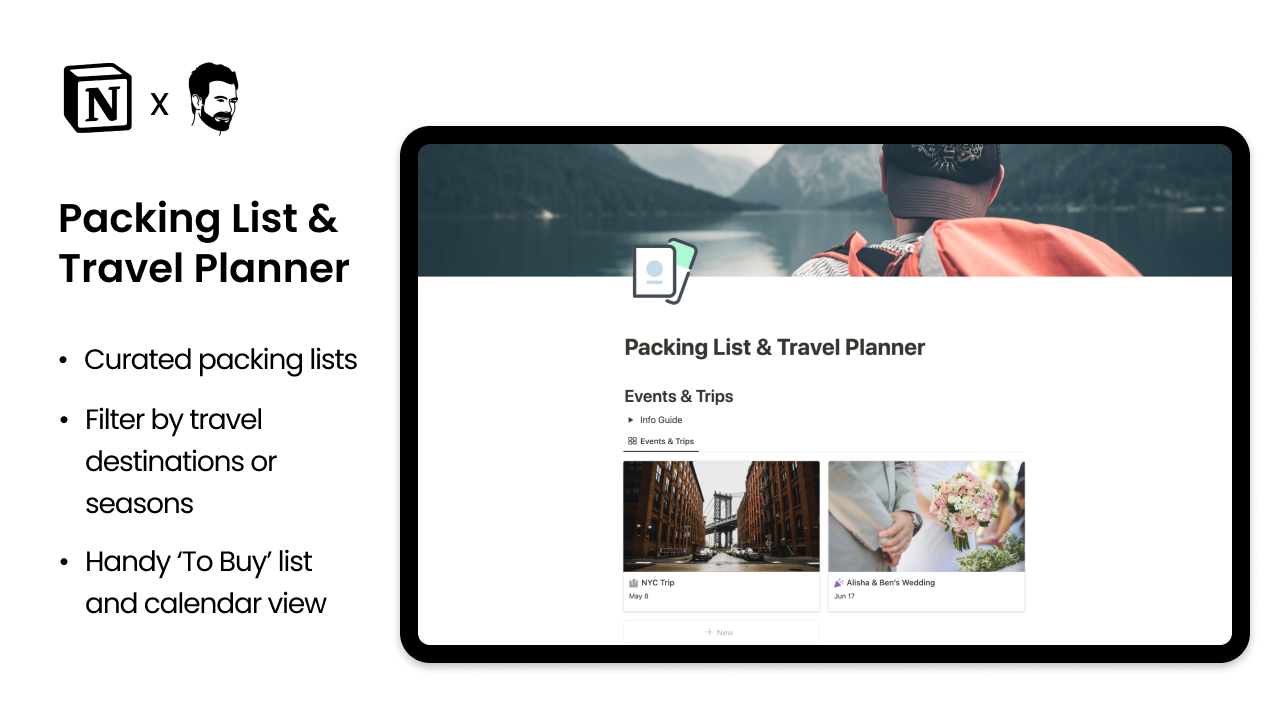 The personal diary template for Notion helps individuals stay organized, set and achieve personal goals, and improve self-awareness. Teams and companies can benefit from using the template to encourage productivity, goal setting, and reflection, leading to increased motivation and better communication. The customizable features make it a versatile tool for various use cases, making it easier to stay on top of tasks and track progress.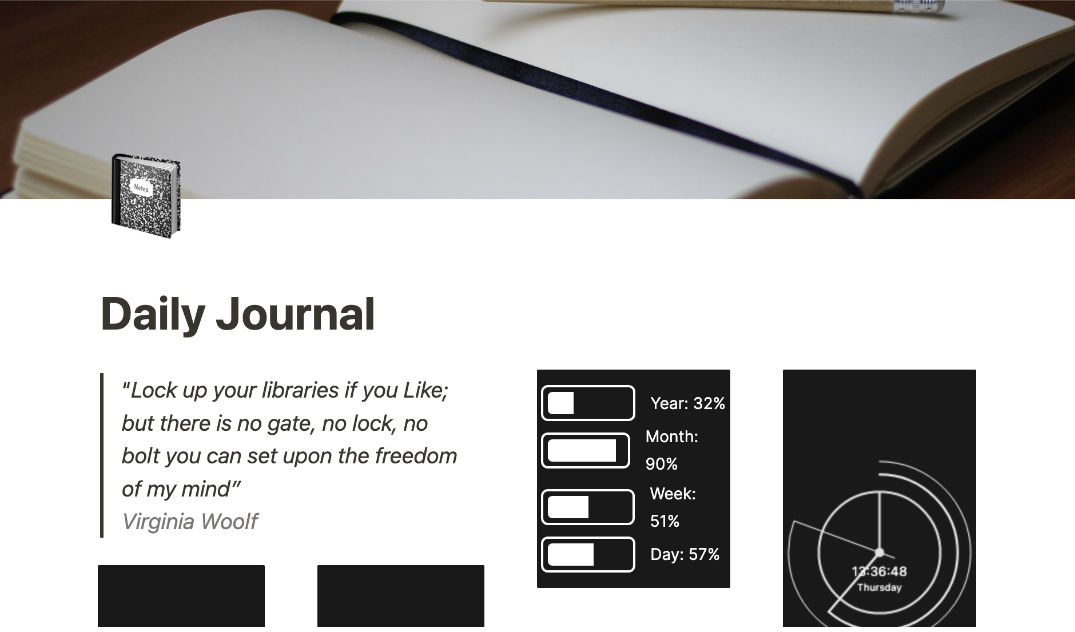 Reading Tracker:
Every day, we find exciting things on the internet that we connect with. We save them as bookmarks in our browser, add them to YouTube playlists, or save them on Facebook, LinkedIn, and other platforms. However, we often forget about them and can't remember why we saved them in the first place when we stumble upon them later. This template helps you keep track of your bookmarks and their links. You can also add a reminder and a note about why you saved the item. You can view your bookmarks in a sorted Calendar or List view and be reminded of them.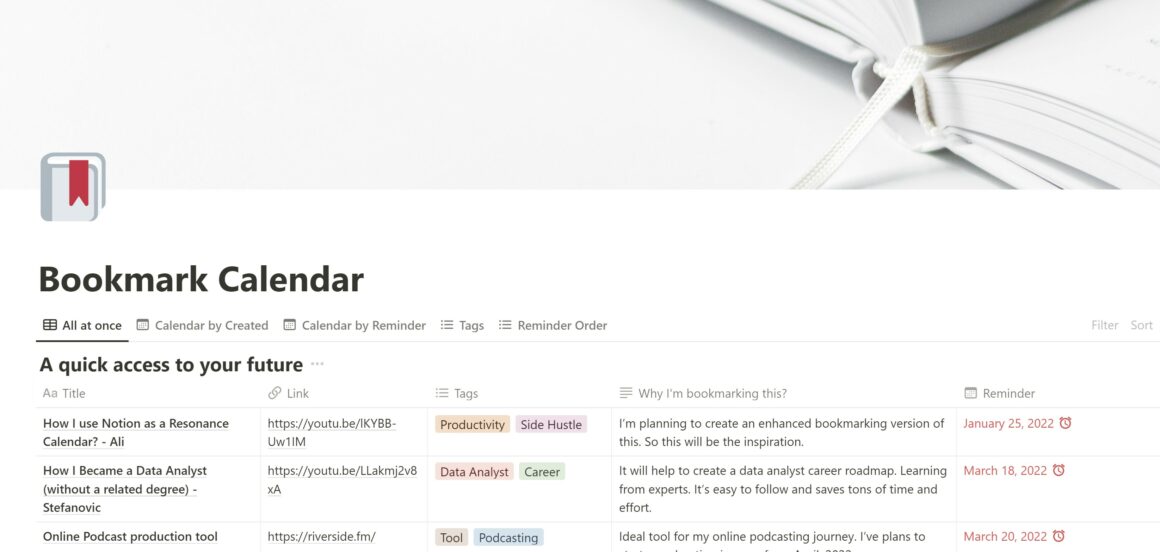 This is a 52-week Bible Reading Plan from Ligonier Ministries. Read through the Bible in one year with each day of the week dedicated to a different genre: Epistles, the Books of the Law, History Books, Psalms, Poetry, Prophecy, and the Gospels.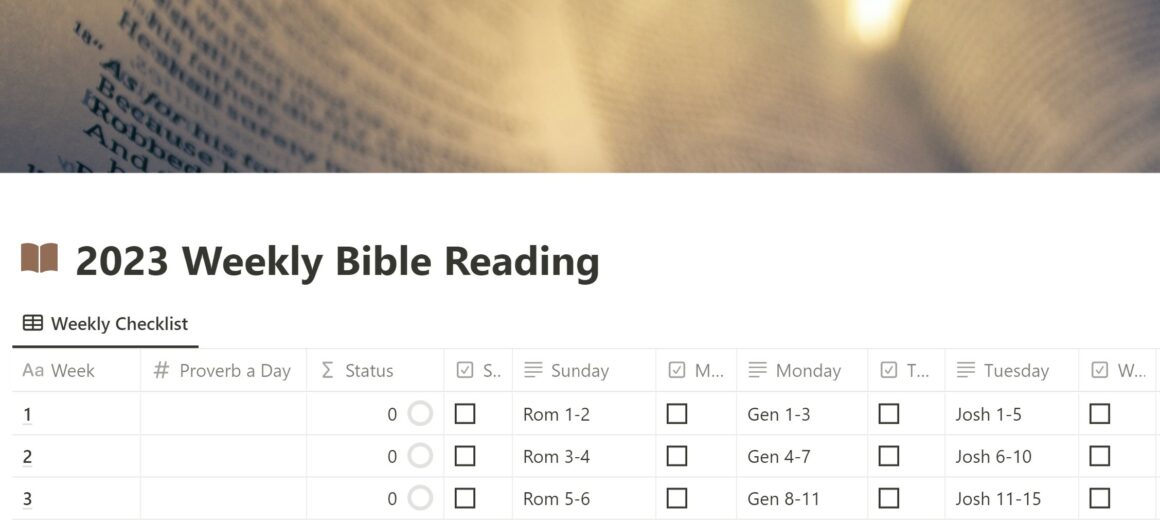 This template helps with organising books in your library, collecting notes and managing to-read lists. It also provides AI book recommendations based on the books in you library and auto-populates all new book pages with AI generated synopsis and selection of notable quotes & chapters.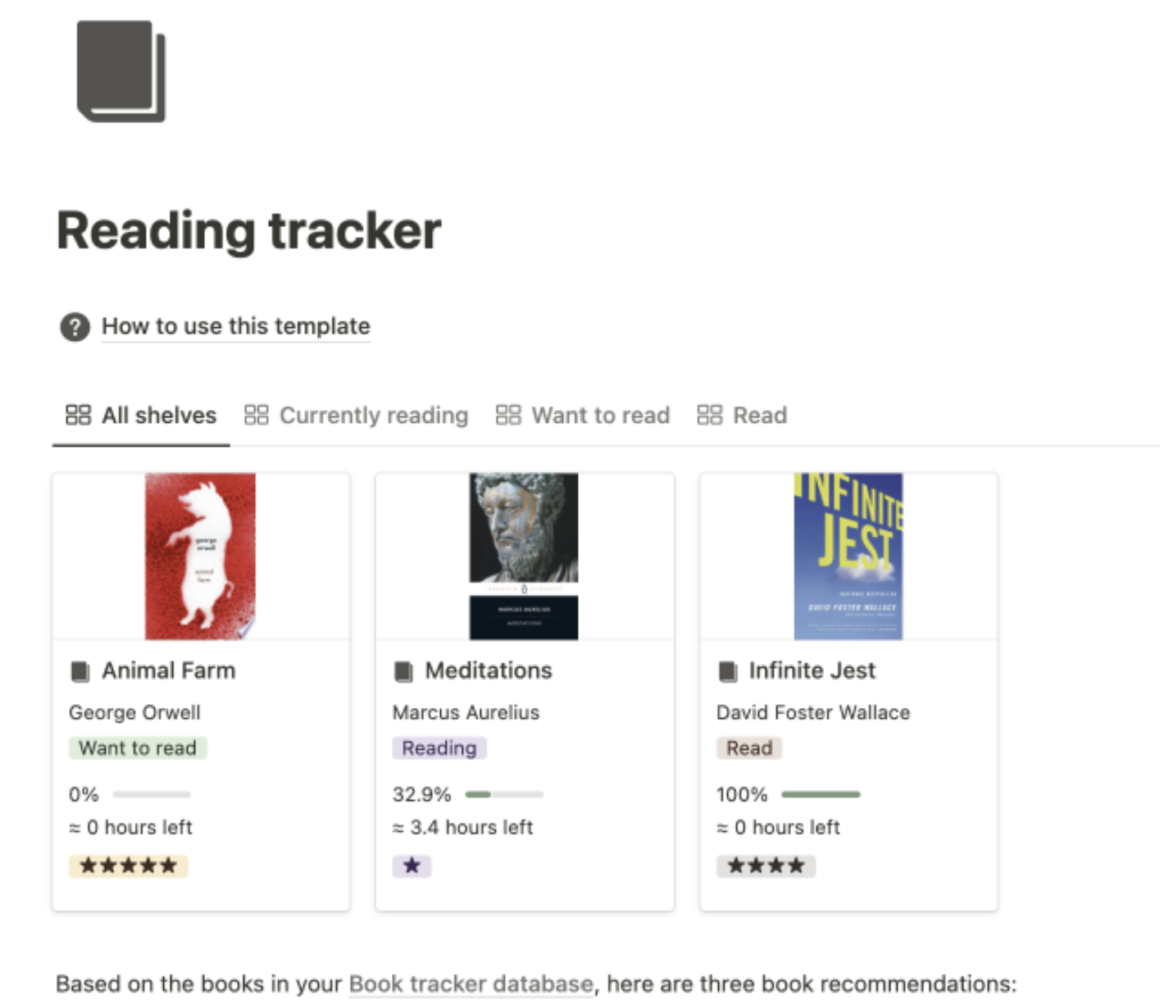 The main goal of this template is to make easy how you access to your animes, mangas, tv show, youtube. Any item has a link that redirect to the website where you stream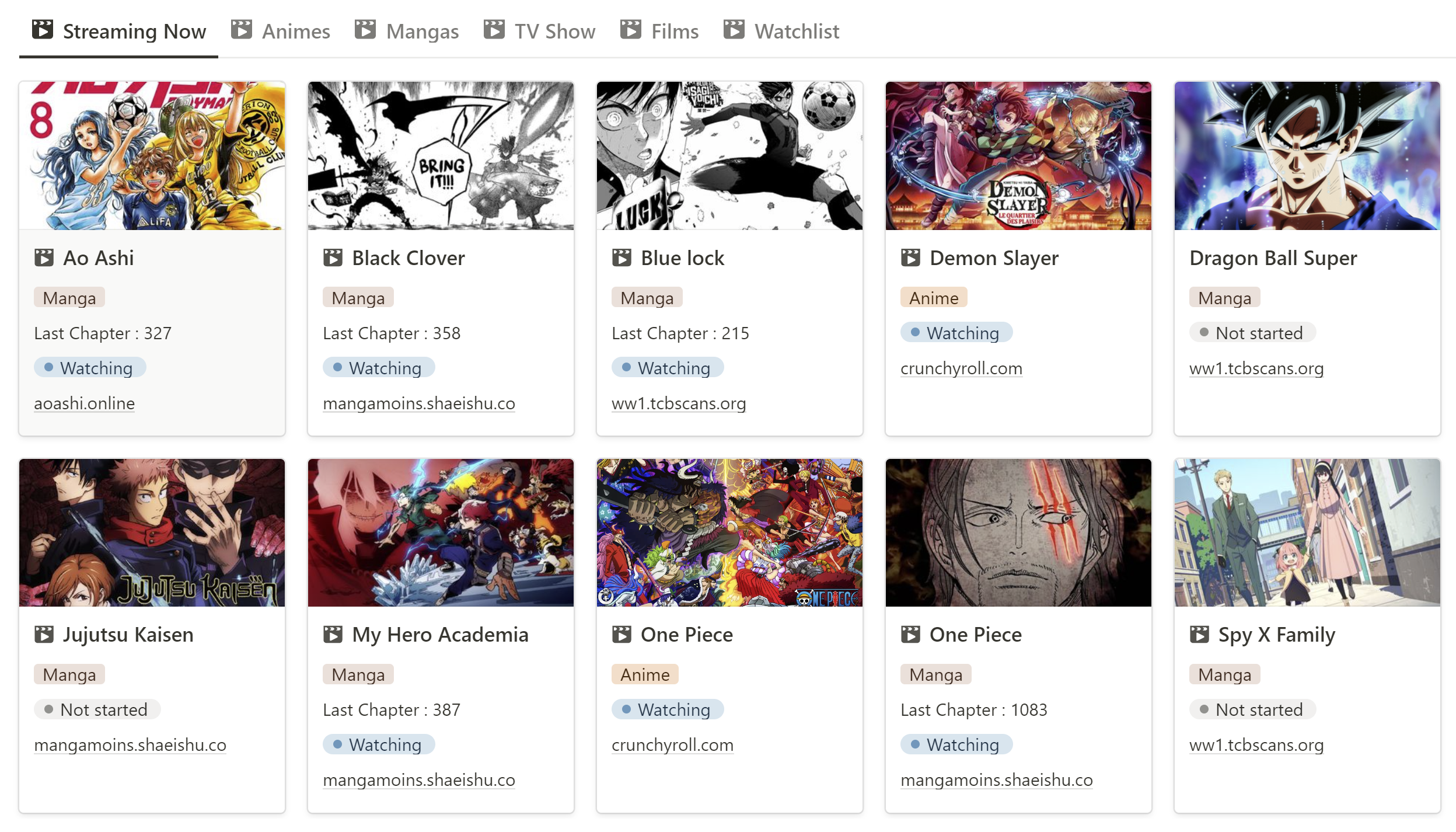 Password Management In Notion: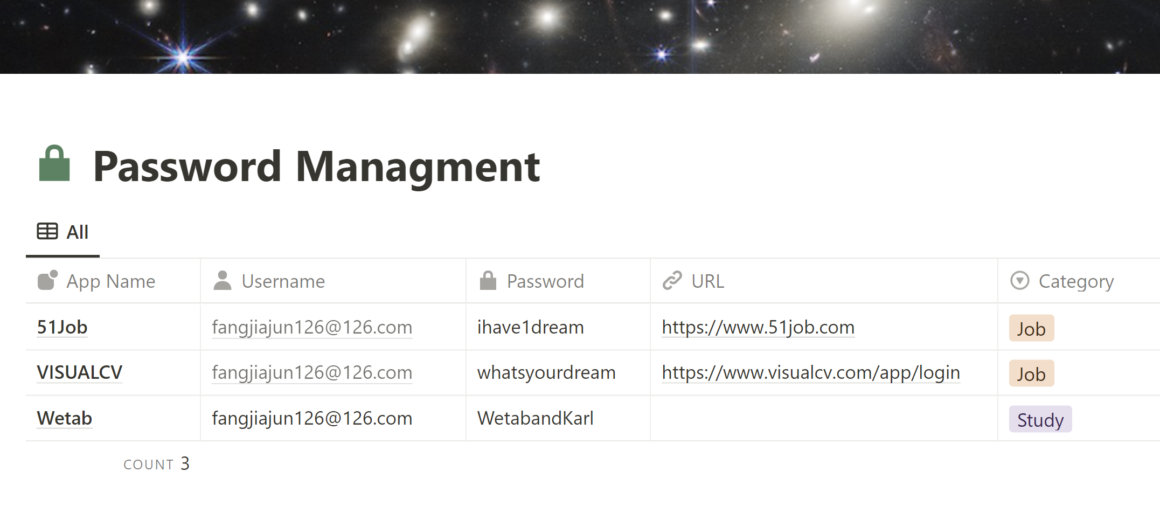 Personal Notion Templates are a powerful tool for organizing and managing your personal tasks, projects, and notes. They can help you save time, maintain consistency, work more efficiently, and stay organized. With Notion's flexibility and customization options, the possibilities for Personal Notion Templates are endless.
That's it—end of our list of Personal Notion Templates.
What do you think about these notion templates let us know if you used any of them before and what are your reviews. we'd love to hear them from you.
Want to Discover More Templates? We've got you covered! A Wealth of Notion Templates Awaits
For every conceivable template aspiration, Gillde stands ready. Dive into our trove for a spectrum of Notion templates that cater to your every whim. Embark on your quest for structured creativity with a mere click. Uncover even more enticing lists on our blog!
We've unleashed an array of 50+ Notion templates and guides within our archive on Gillde. While we'd love to list them all here, we've made it effortless for you. Simply head over to our dedicated Notion Category page, and explore this treasure trove at your leisure!