Last Updated on August 29, 2023 by Farnaz
As a teacher, you know how important it is to stay organized and on top of your lessons. With so many different tasks to juggle, it can be challenging to keep everything in order. That's where Notion comes in. Notion is a powerful tool that can help you streamline your classroom management and lesson planning. In this blog post, we'll be discussing the 10 Notion templates that every teacher needs to simplify their teaching life.
Notion is an incredibly powerful tool for teachers, and these 10 templates are just the beginning. By using these templates, you can simplify your classroom management and lesson planning, allowing you to focus on what really matters: teaching. So why not give Notion a try and see how it can revolutionize your teaching experience?
Teacher Planner
The built-in calendar on the main page allows for quick lesson planning and visually displays the teacher's schedule.
Lessons – a flexible system that allows for complete organization of the lesson space: use tables, embed videos in the lesson, organize work through an integrated link to Miro boards, and include Zoom conferences within the lesson.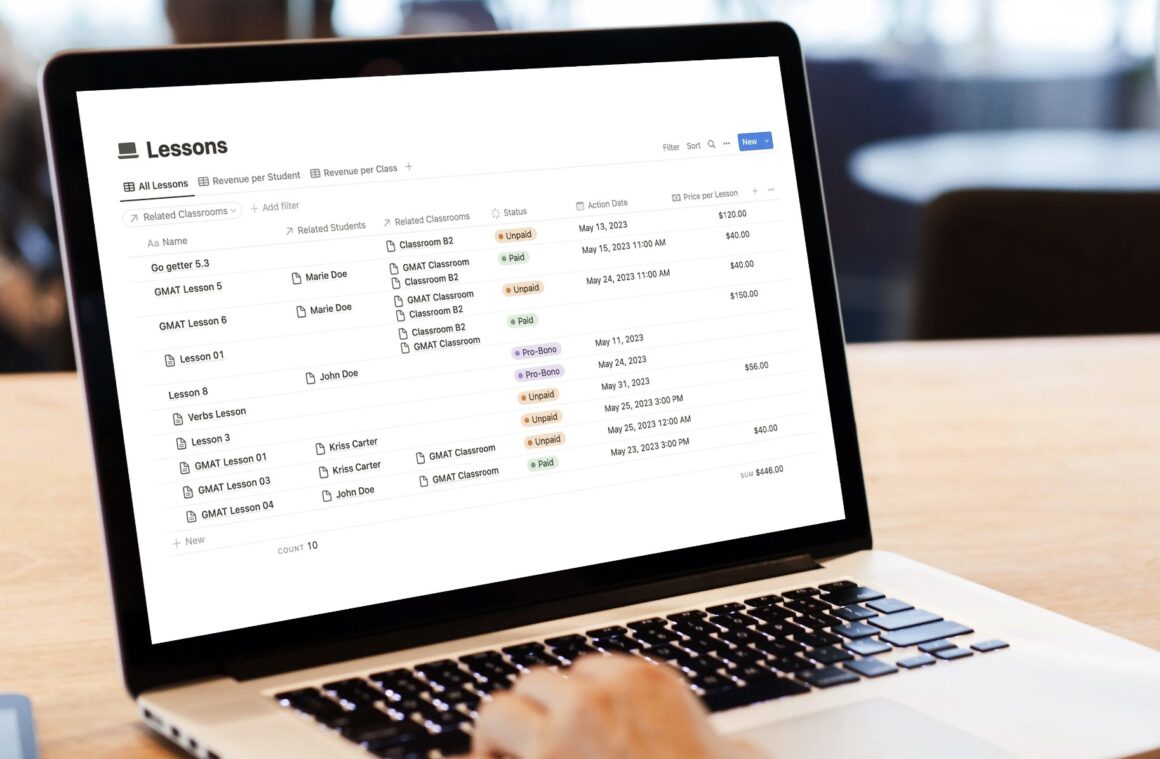 Teacher Hub – Notion Template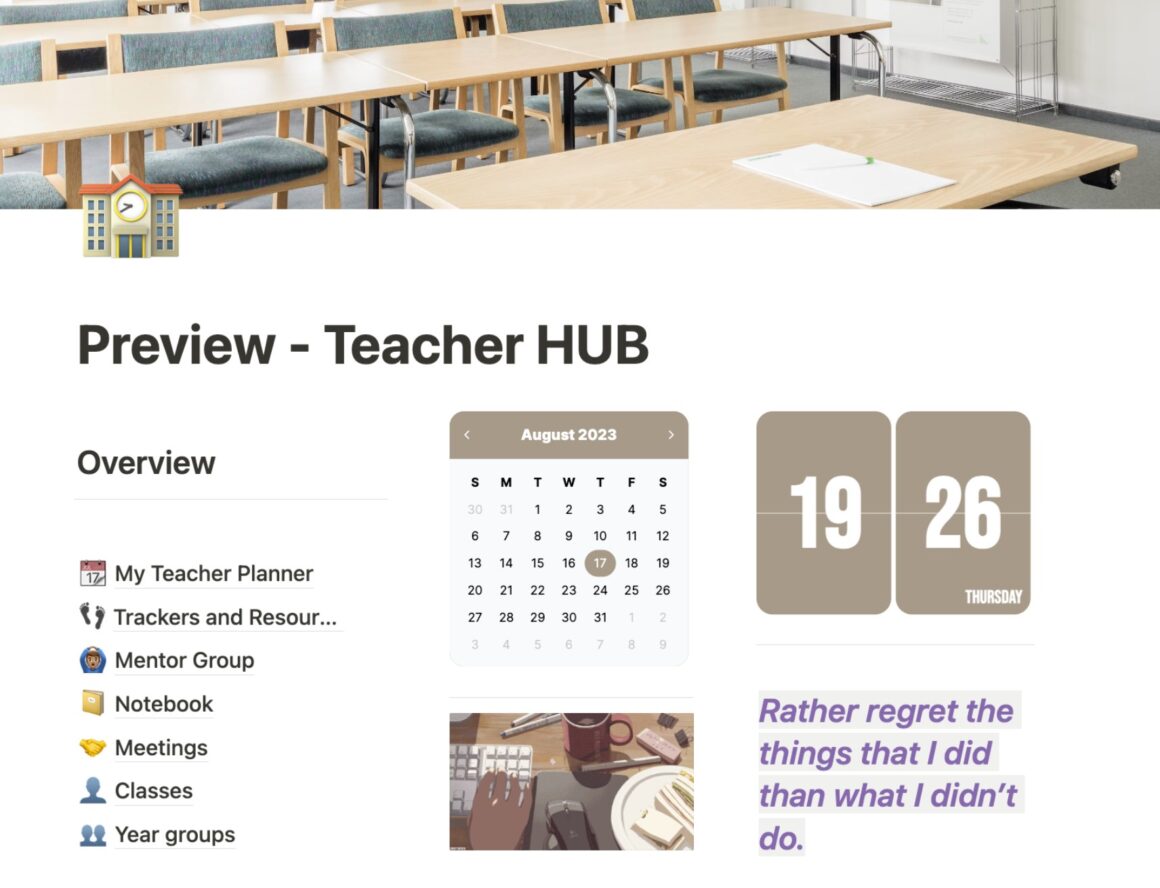 Notion Teachers Templates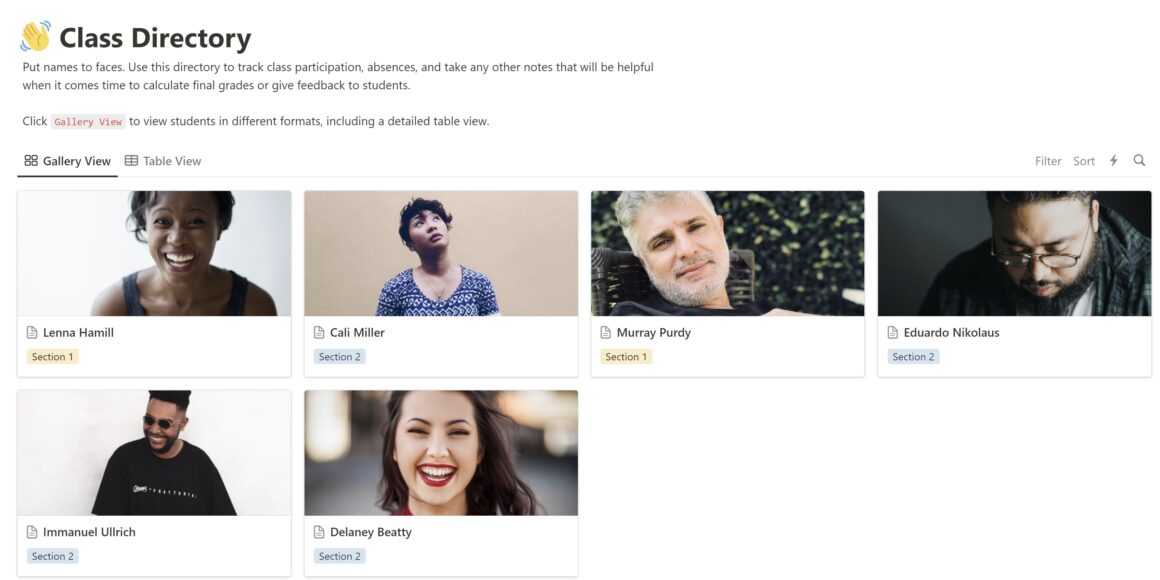 Notion Teachers Templates
The needs of a teacher can be very different from the needs of other professionals. As classroom educators, we're also expected to wear many other hats. This template operates under the assumption that the user will be required to use other LMS to share their work with students, so this template is designed with compatibility in mind– I want each lesson template to be helpful to teachers, even if they have to.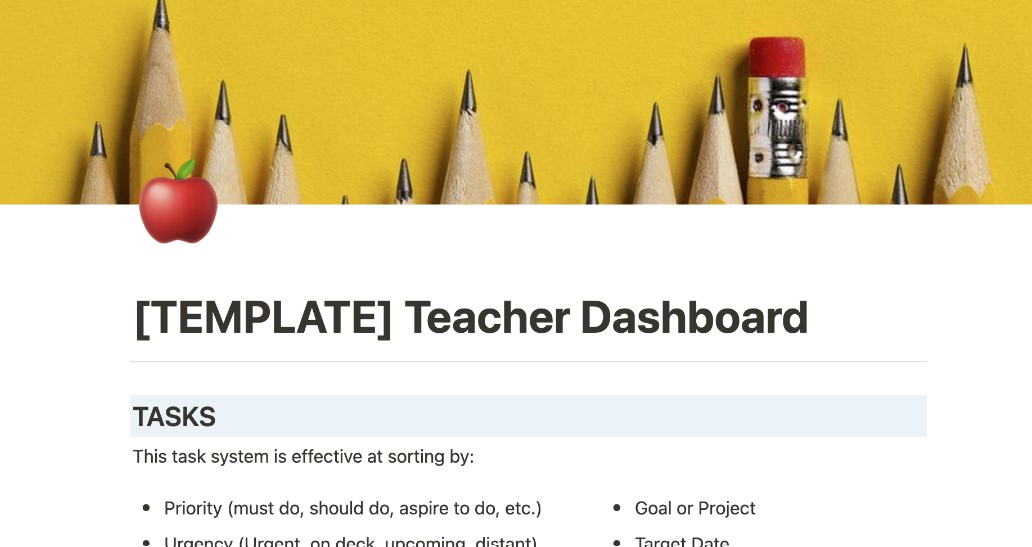 Teacher home
From tracking student progress to building a class website, this template allows you to streamline the entire teaching process for you and your students. Add your class syllabus, lesson plans, notes for substitutes, and more!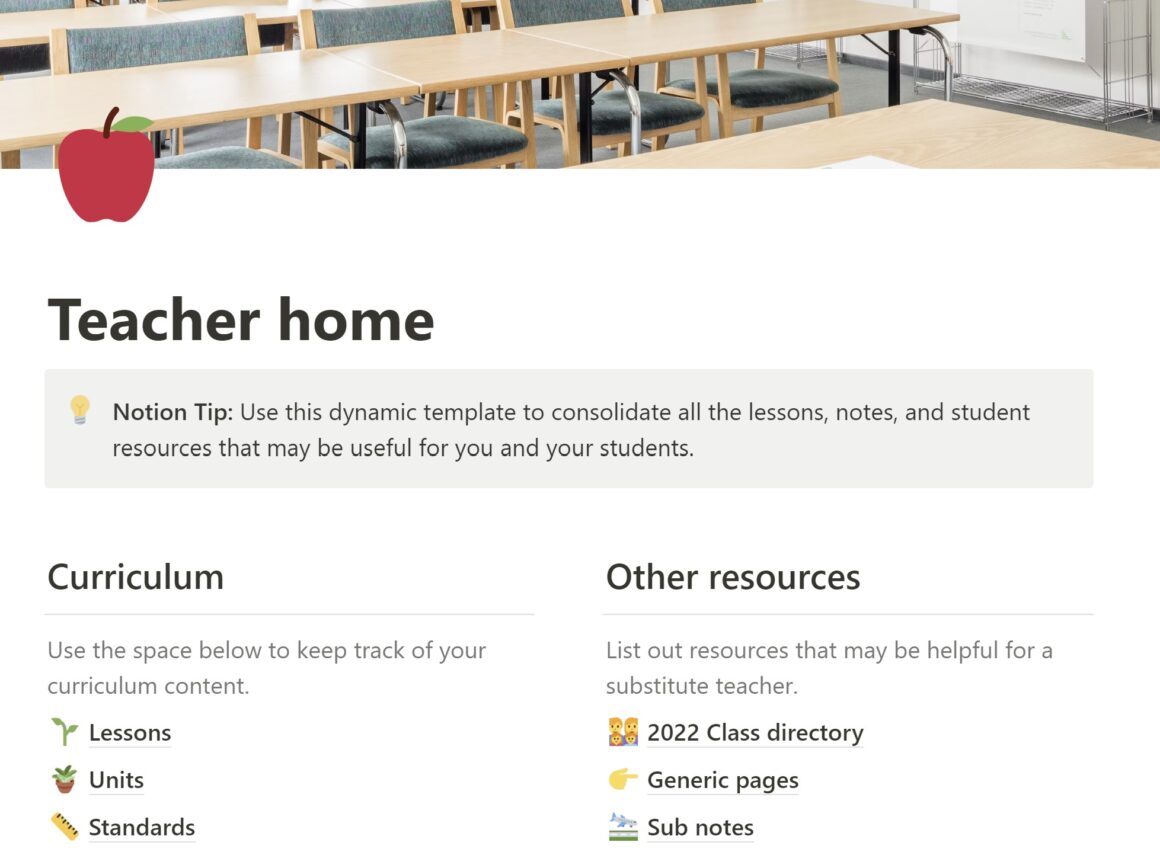 Schools and teachers system
Save hundreds of hours keeping track of dates, students, homework, exams, grades, averages, birthdays and much more.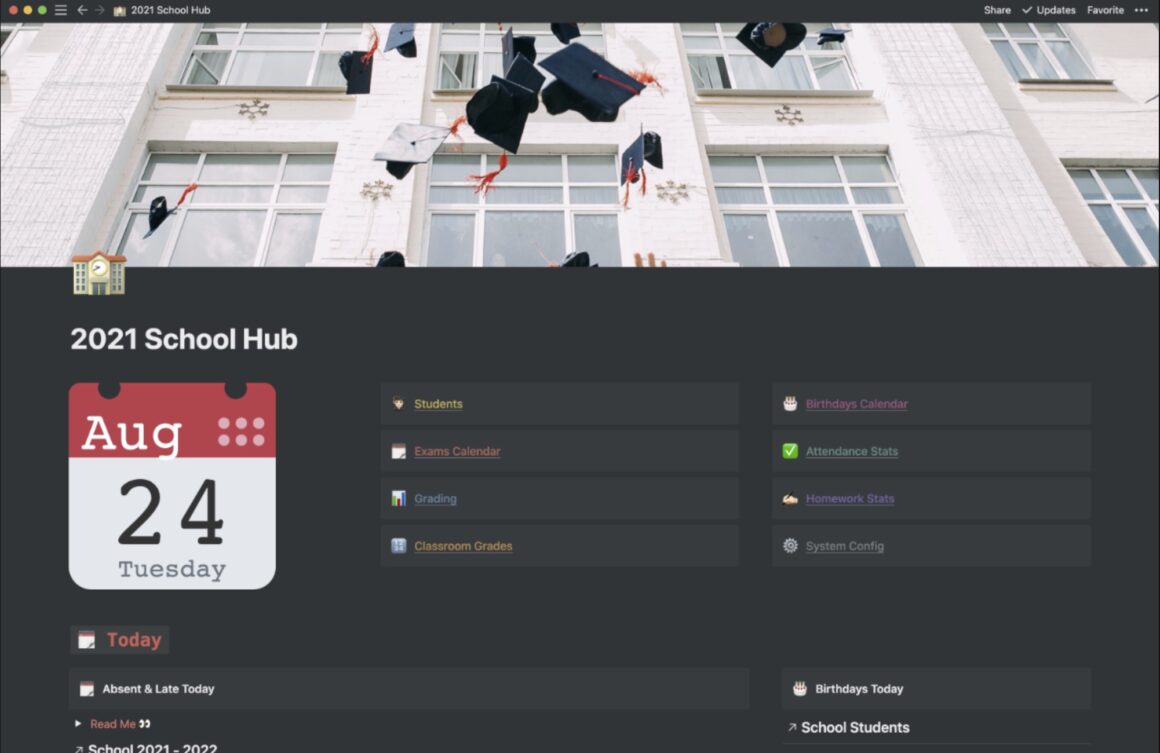 Freelance Music Teacher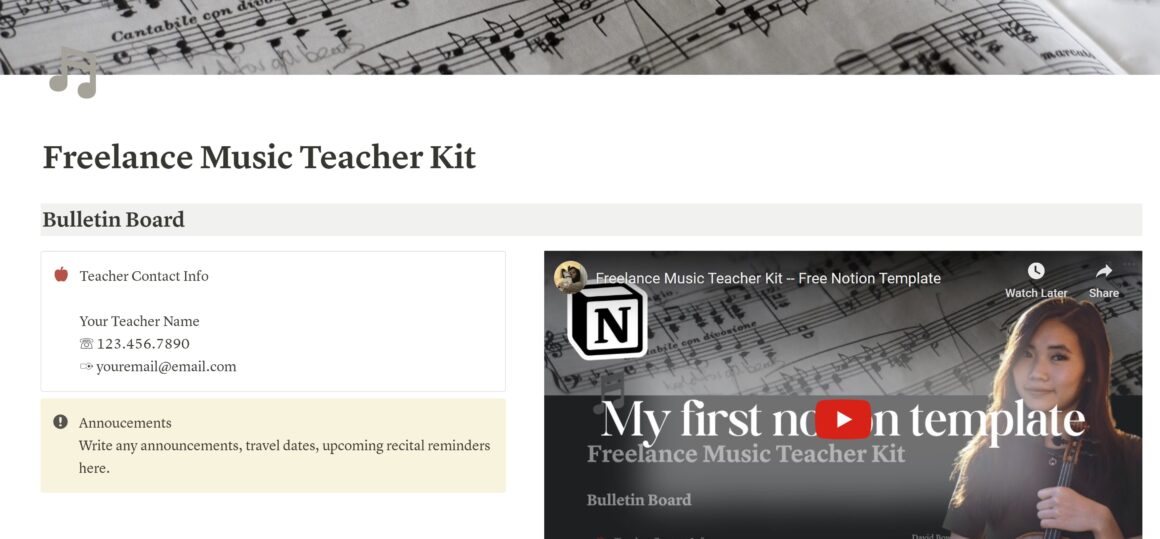 NOTION TEMPLATE Planner for Lecturers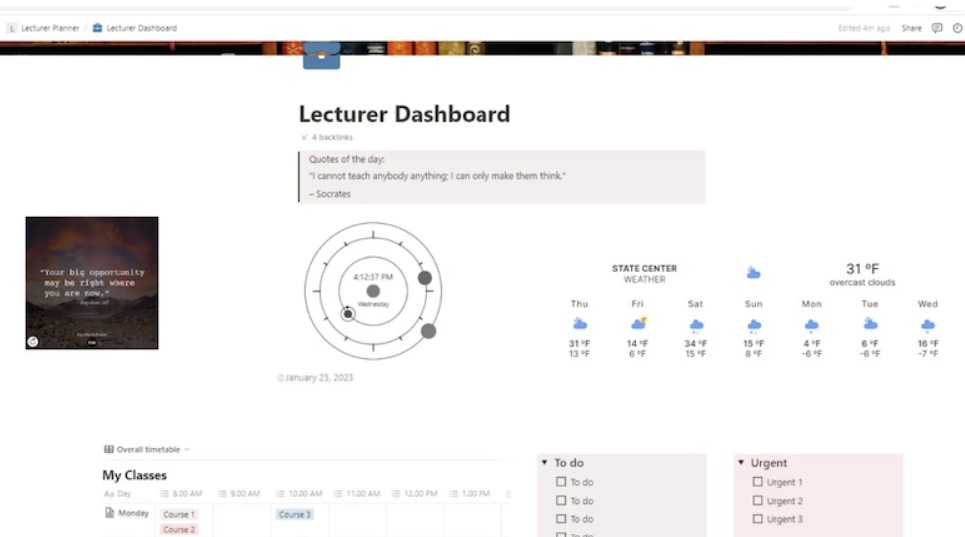 Classroom Manager: Notion Template for Teachers
Managing a classroom can be a challenging task, but with a Notion classroom management template, it's easier than ever. You can create a database of all your classroom rules and procedures, along with any important notes or details. You can even add in links to online resources to help your students stay engaged and focused.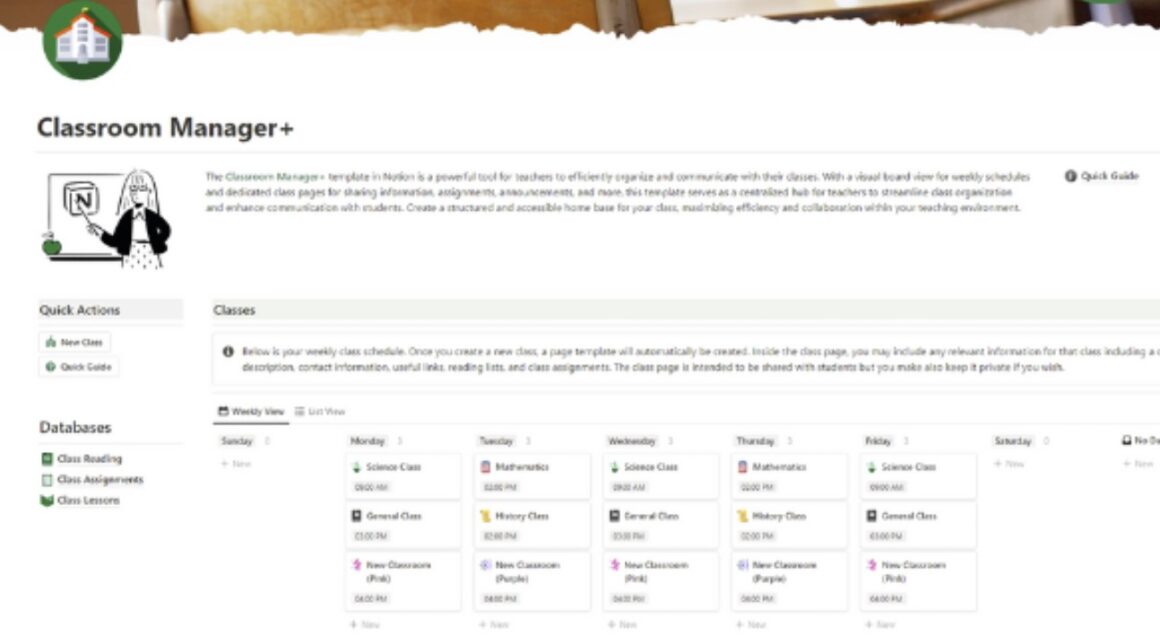 Notion Teachers Templates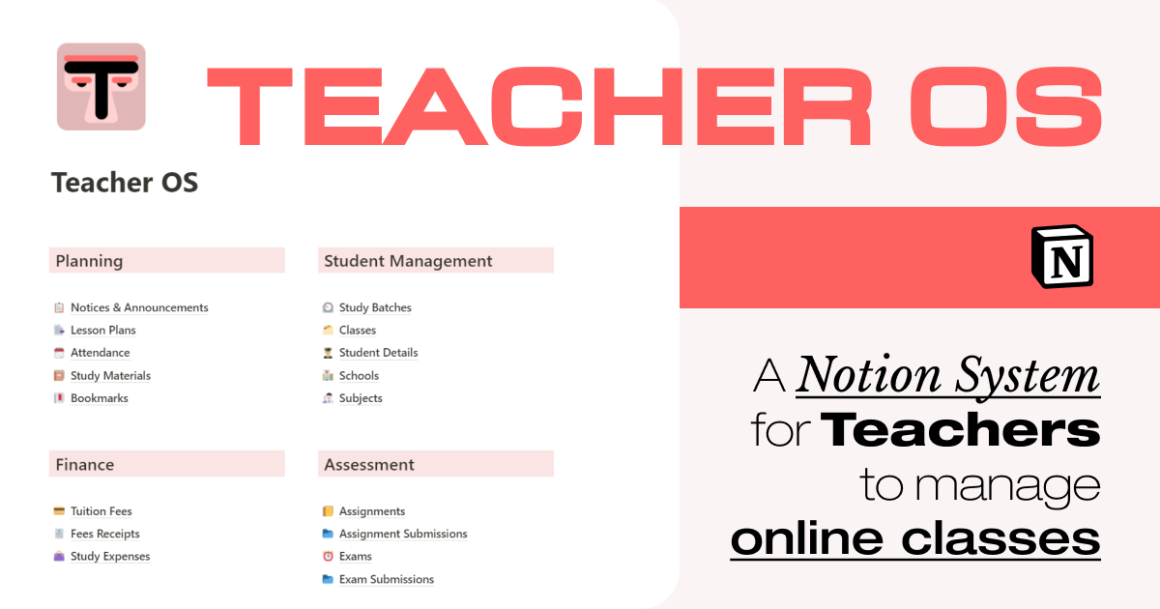 Here are more paid and free Notion Templates and Resources: