Notion has gained immense popularity among bloggers because of its versatility and intuitive interface. This incredible tool offers a wide range of features that can greatly benefit bloggers in various aspects. One of the standout features of Notion is its extensive collection of customizable templates, allowing bloggers to effortlessly create visually appealing and well-structured blog posts. By utilizing these templates, bloggers can elevate their writing, planning, and organization process to a whole new level. In this comprehensive blog post, we will delve into the world of Notion and explore 10 meticulously designed templates that are specifically tailored to meet the needs of bloggers. These templates will undoubtedly empower bloggers to unleash their creativity and streamline their workflow, making their blogging journey even more fulfilling and productive.
Blog post Notion planner
This Notion template simplifies blog post planning, allowing you to focus on creating great content. It includes a content calendar, goal tracker, and progress tracker to help you maintain consistency and evaluate your progress. Optimize your content strategy for success with this tool.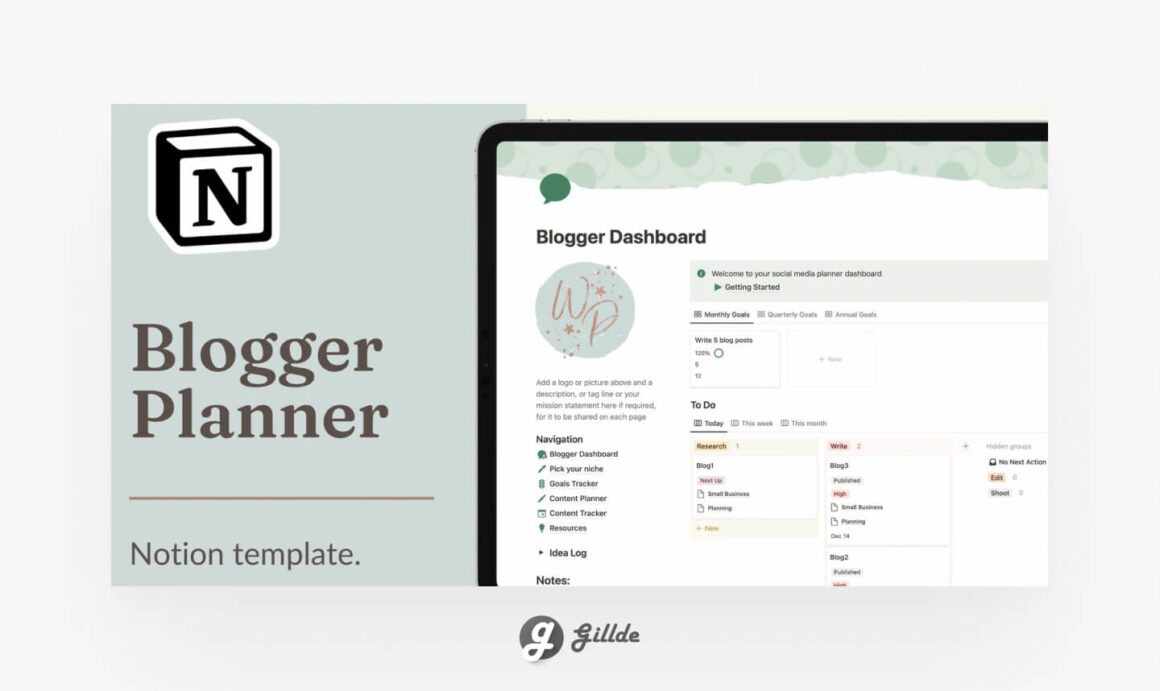 Features of this Notion Template:
Content Calendar: Plan and schedule your blog posts in advance.
Goal Tracker: Set writing goals and track your progress.
Progress Tracker: Monitor your progress and evaluate your performance.
Notion for Blogging
Bloggers of all experience levels who want to enhance their organization, productivity, and planning processes.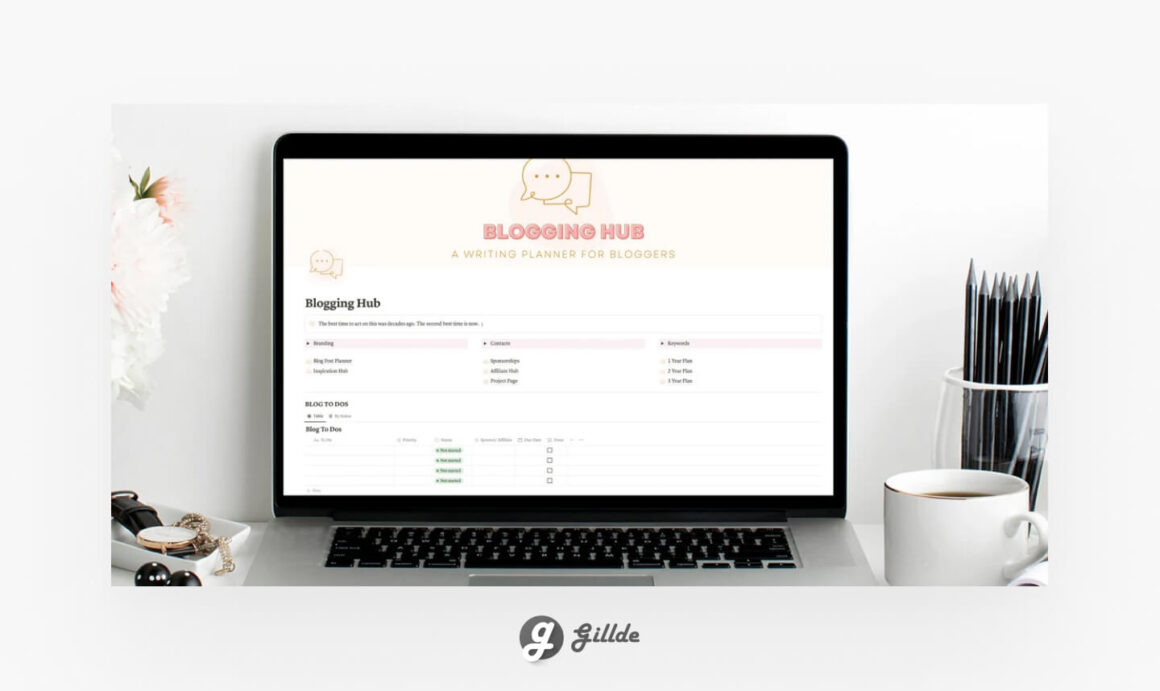 Features:
Quick access to branding information
Centralized contact management
Efficient keyword tracking
Streamlined blog to-do list management
Comprehensive blog post dashboard
Dedicated space for inspiration and notes
Master calendar view for scheduling blog posts
Pages dedicated to sponsors, affiliates, and projects
Effective organization of to-dos, quick links, and assets
Planning hubs for setting and achieving long-term goals
Aesthetic Blogging Notion Template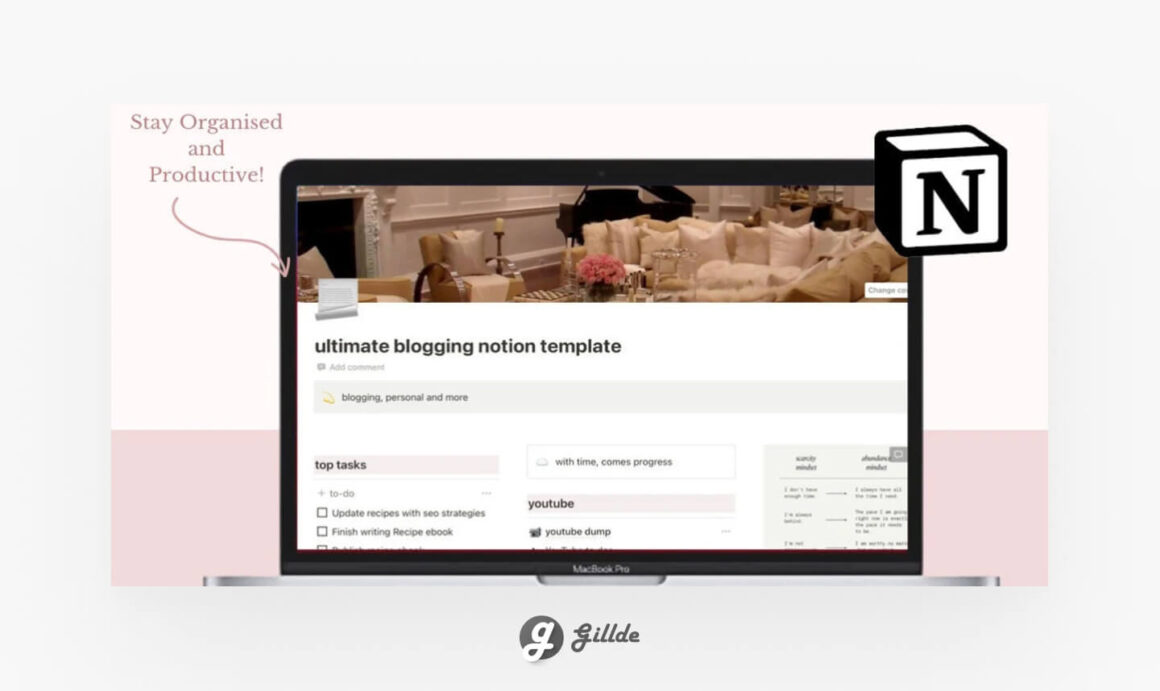 Features of the Blogging Notion Template:
Weekly priorities, top priority checklists, wish list, and personal monthly planner for better organization.
Social media managers with sections for YouTube to-dos, content calendar, and video ideas.
Sections to record monthly goals, future business plans, monthly expenses, and a monthly business diary entry.
Weekly planner section to plan out your weekly to-dos.
Blog Post Template
This comprehensive planner is perfect for bloggers of all levels and is especially beneficial for those looking to organize their blog and reach their target audience effectively.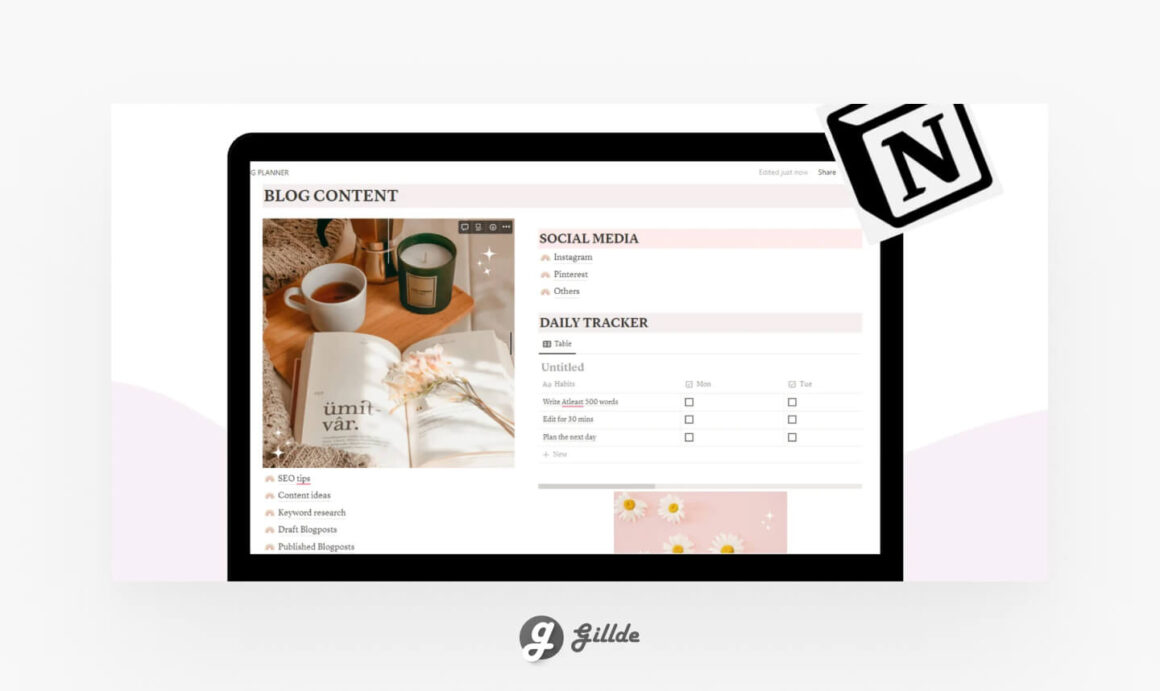 Features:
Master to-do list
SEO tips
Content ideas
Keyword research
Draft blog posts
Google Analytics
Email sequence
Published newsletter
Newsletter ideas
Affiliate marketing
Sponsorship/collabs
My own products
Content calendar
Social media
Notion Content Management System for Blogging
Notion offers a versatile and user-friendly Content Management System (CMS) for bloggers. With its customizable templates and comprehensive features, Notion simplifies the writing, editing, and tracking of content.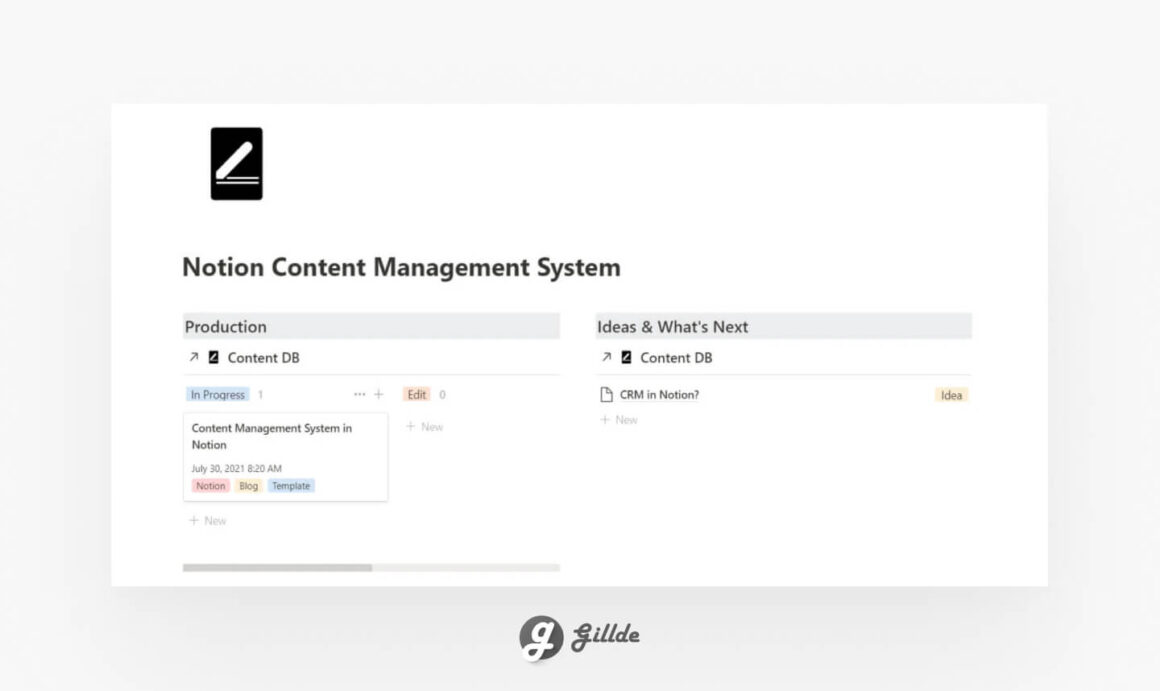 Features
Notion Content Management System for writing, editing, and tracking your content.
Comprehensive guide covering various topics of blogging with Notion.
Content Database template to store any type of content in Notion.
Dashboard template for capturing ideas, tracking creation progress, and finding content quickly.
Blog Post Template with an effective article structure and tips.
Seamless integration with website's native CMS for easy article management and publishing.
Notion Blog Template
This Notion template is designed to meet the needs of bloggers and content creators. Whether you're a seasoned blogger or just starting out, this template provides a comprehensive set of features to enhance your writing, planning, and organization process.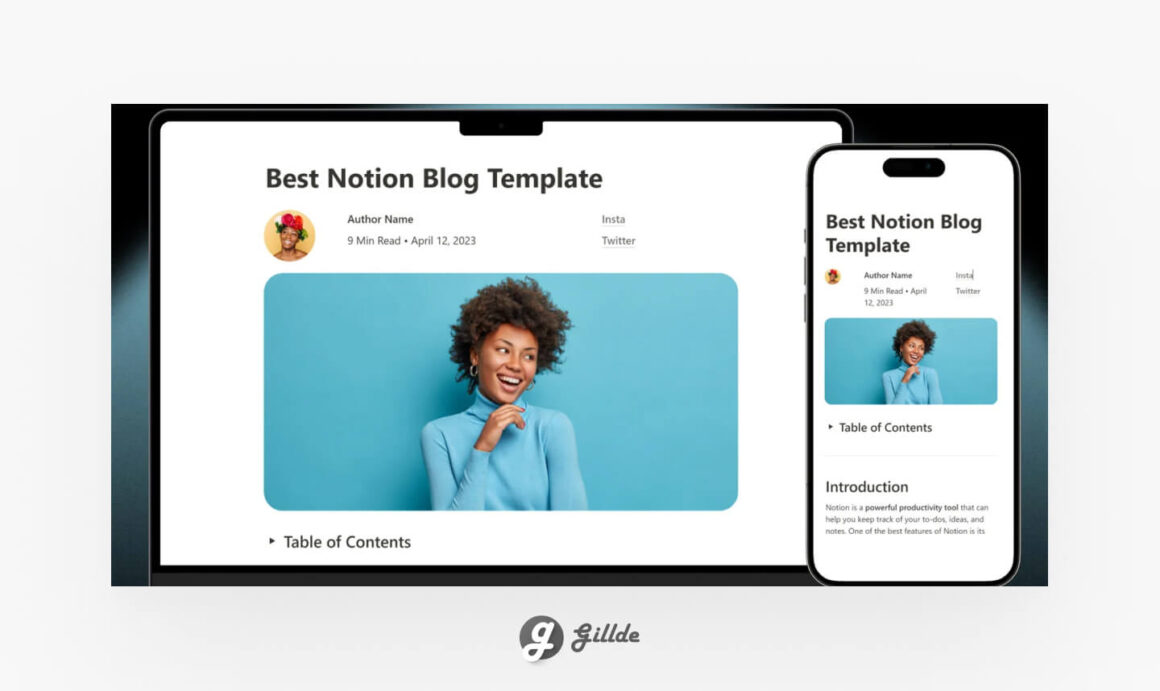 Features
Super easy to use: Simple and intuitive interface for effortless editing.
Edit like Word & Google Docs: Familiar editing experience similar to popular word processors.
Web & Mobile version: Access and edit the template on both web and mobile devices.
100% Responsive: Template adapts seamlessly to different screen sizes.
Dark & Light Theme: Choose between dark and light themes for optimal viewing.
+1000 Free Icons in different colors: Access a wide variety of icons to enhance your blog posts.
Aesthetic Notion Template
Enhance the layout of your blog's site with the aesthetically pleasing Notion blogging template from The Notion Bar! This template is ideal for individuals seeking to modernize their blog's appearance using Notion, or for those who prefer to organize and write their content in Notion before publishing it on another CMS.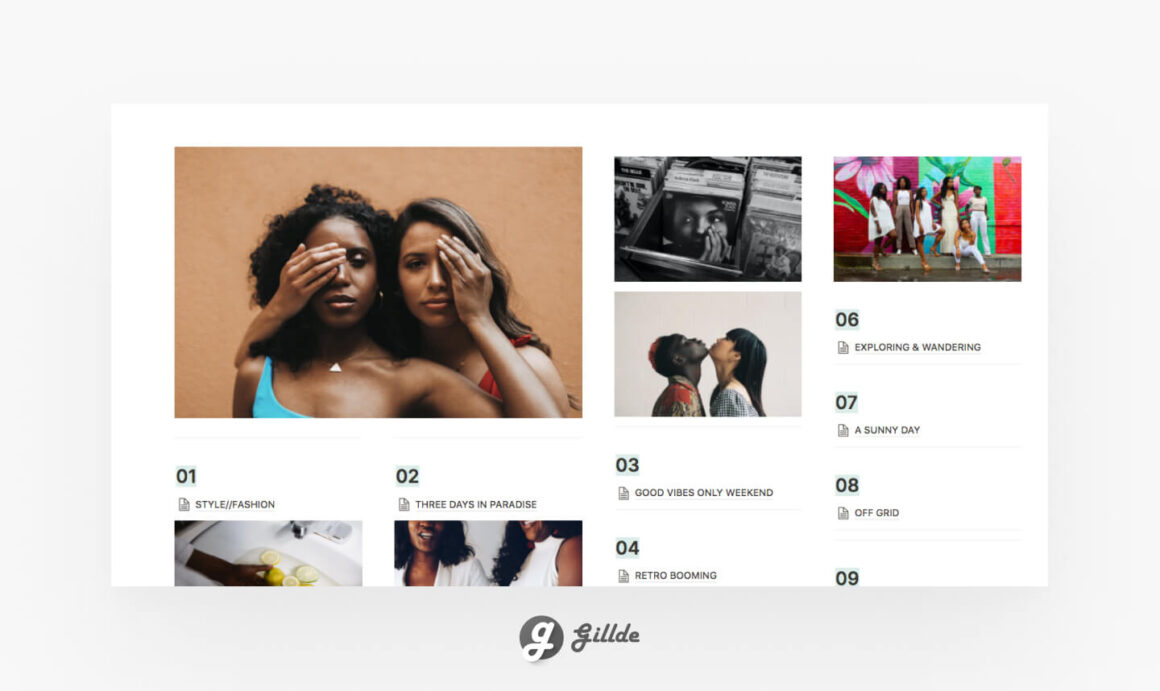 Notion Blog Template
Use this template as a structure for your posts. You have the flexibility to include text and images in different layouts. Moreover, you have the option to create a blog homepage that will serve as a hub for all your posts. The gallery view is especially helpful if you want to highlight the images in your posts.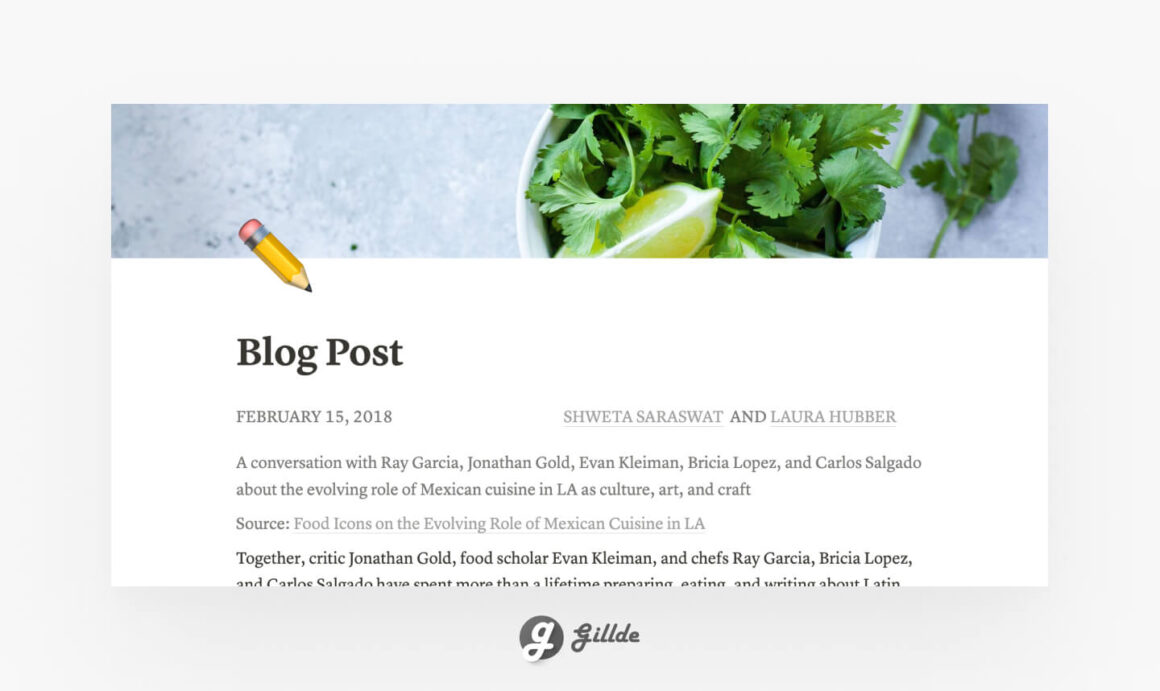 – Get The Template
Blog & Newsletter Planner
The Blog & Newsletter Planner template is your all-in-one tool to manage blog posts & newsletters. From writing to shipping, let Notion manage it all.
Features
Content planer
Research hub
Social media tracker
Keywords research
Inspiration
Tools & Resources
Smart tags
SEO & SEM Guidelines
Sponsors
Notion Template for Bloggers
This Notion Template for Bloggers is suitable for anyone who wants to stay organized, improve productivity, and create engaging content. Whether you are a seasoned blogger or just starting out, this template can elevate your blogging experience to the next level.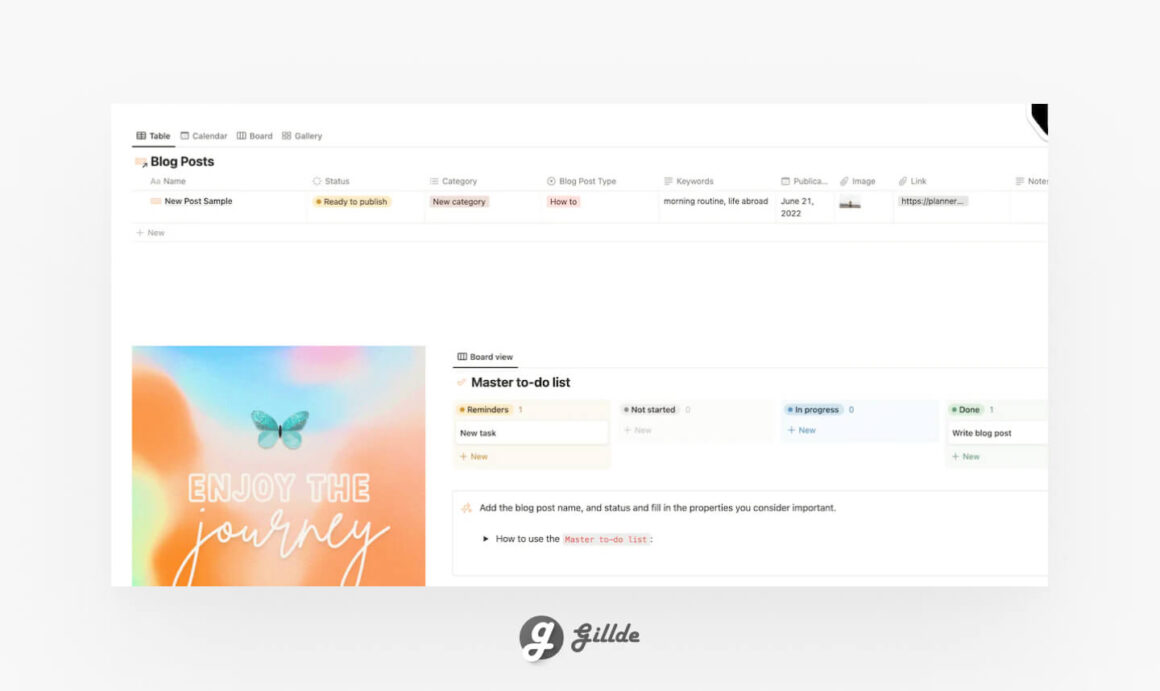 Features:
Centralized storage for blog posts, ideas, branding assets, and resources
Customizable template that can be edited as needed
Content planning and organization to stay on top of your blogging goals
Assistance in clarifying your purpose and why you are blogging
Brainstorming capabilities to capture and retain your blog ideas
Goal setting and the ability to achieve them at your own pace
Content pillar establishment and adherence during content creation
Convenient storage for branding assets such as logos, fonts, and color palettes
Accessible blog planner on all devices, including smartphones, iPad, and desktops
Here are more paid and free Notion Templates and Resources: