These email templates and layouts are easy to use and professionally created by Notion experts.
In this post, we'll share the templates and resources you need for your email marketing, cold emailing, email management, and more email-related template you need in your business or life.
1. Drag & Drop E-mail Builder for Notion
A workspace for any business sending emails regularly, from brand promotions and sales blast emails to value-packed newsletters.
Email Architect offers writers more control of their creative processes to write better emails and store templates, components, and subject lines, map out sequences, and layout entire email strategies all from one digital place.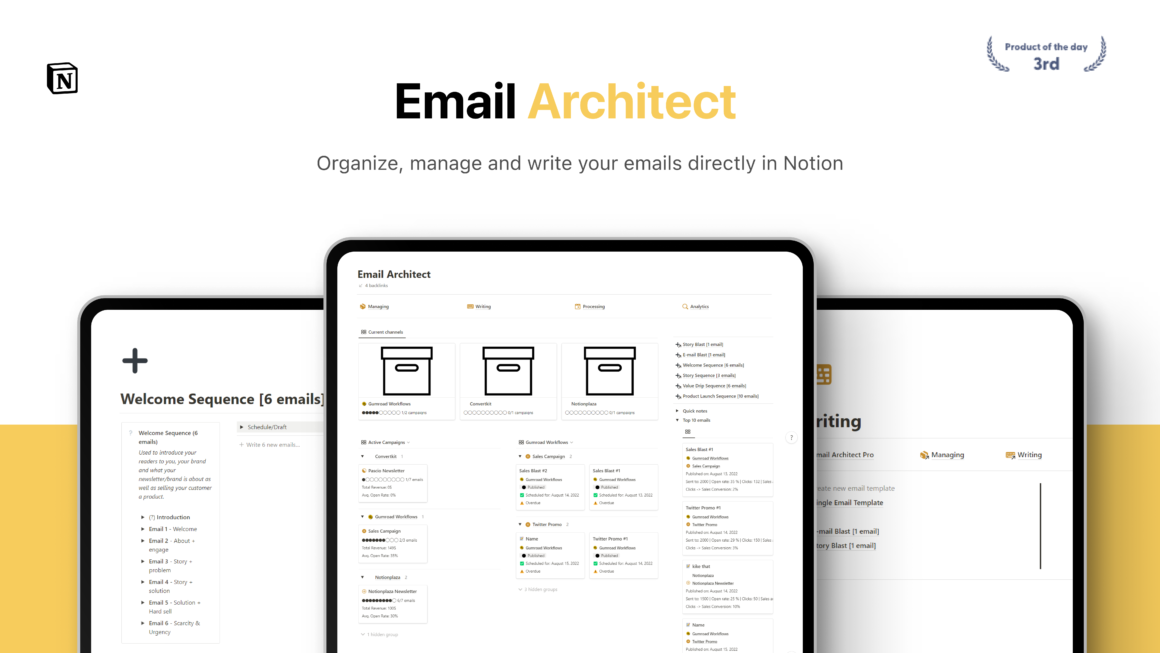 2. Notion's email requests system
Here at Notion, this template standardizes email requests and collaboration asynchronously. Take advantage of the pre-built database views to see the same database differently. Use this template to encourage other teams to send email campaigns and keep track of context.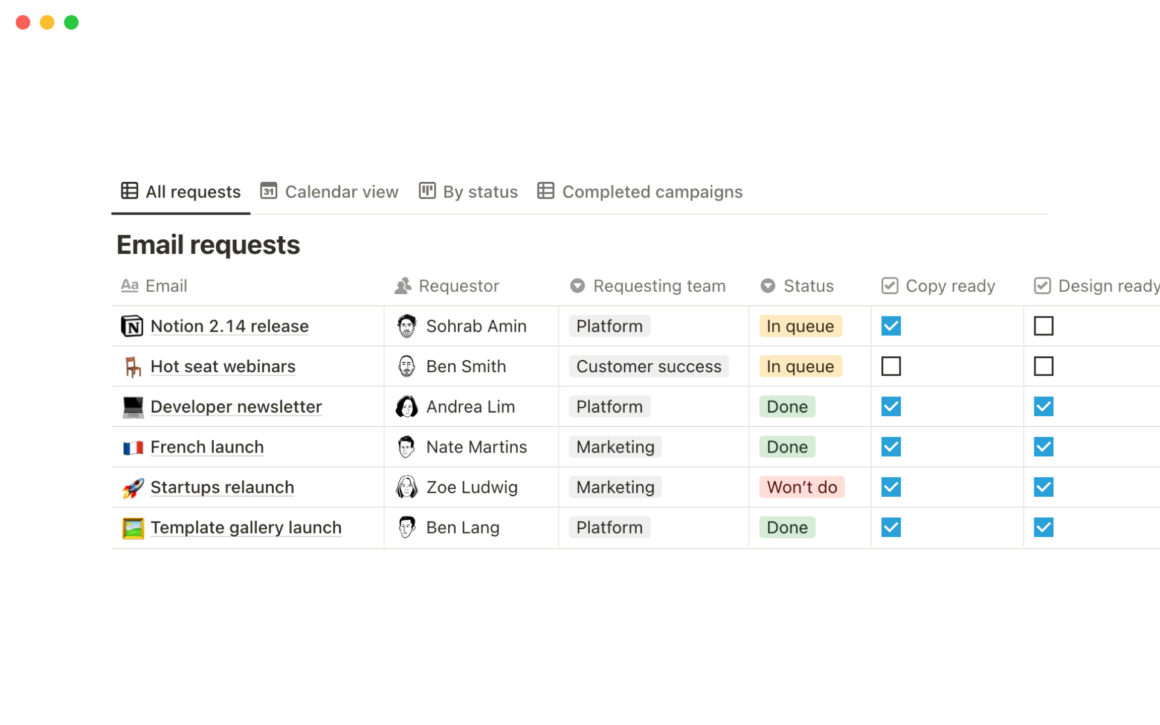 3. Notion Cold Email Templates for your Business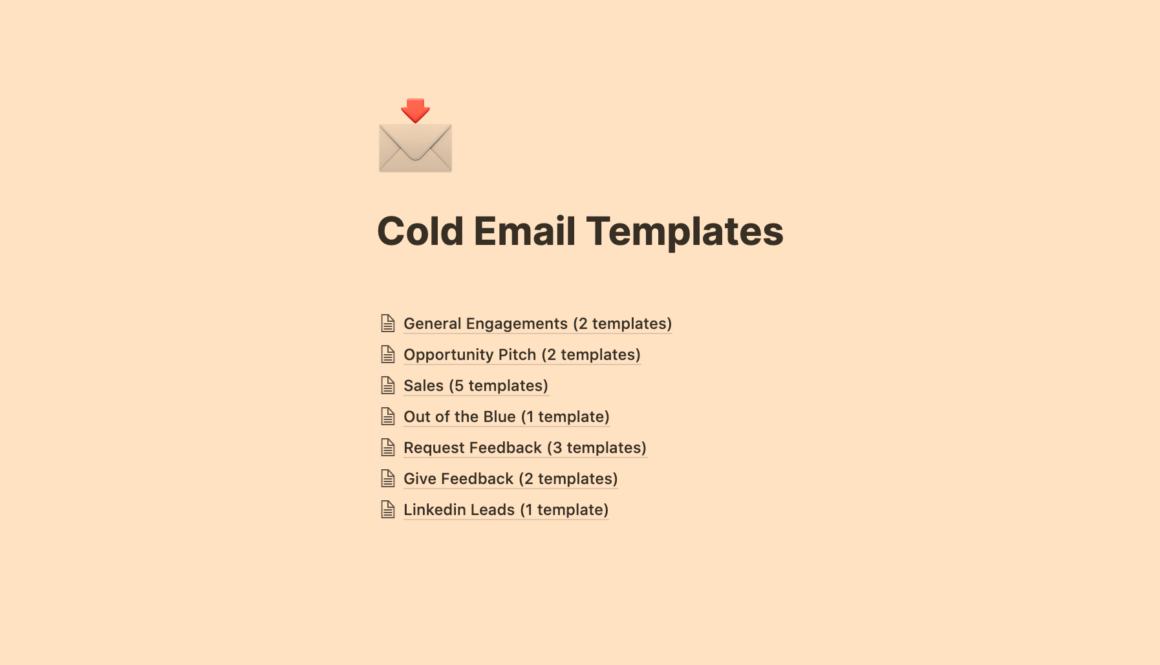 4. Email hub
Staying on top of emails and following up can be hard without a strategy. This email hub template helps you manage your tasks and respond to emails quickly and effectively.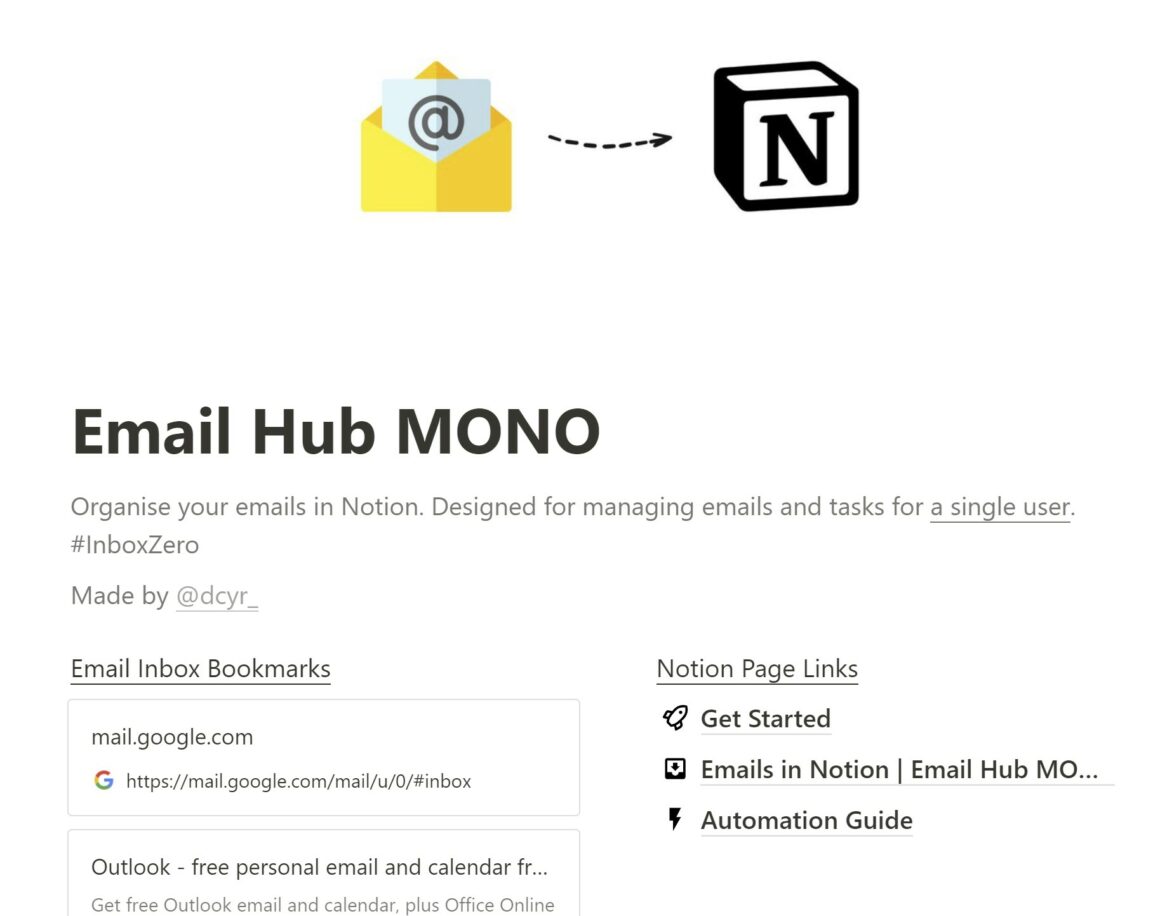 5. Email Hub Bundle
Organize all your email content, blog posts, and content offers in one place. Track analytics, plan your lead magnets and products, draft your content, and stay on task with the Email Hub Notion Bundle.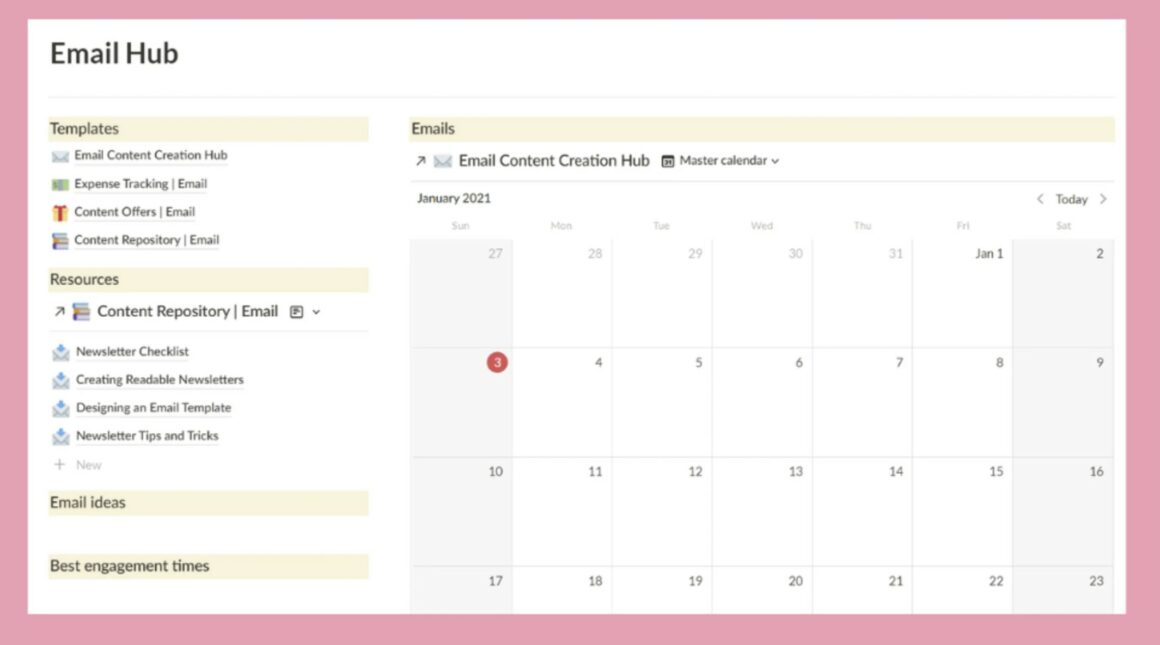 6. Drag & Drop Newsletter Writing System for Notion
Newsletter Wizard is an all-in-one Newsletter writing system that lets you craft, manage, and grow your newsletter from one place with ease.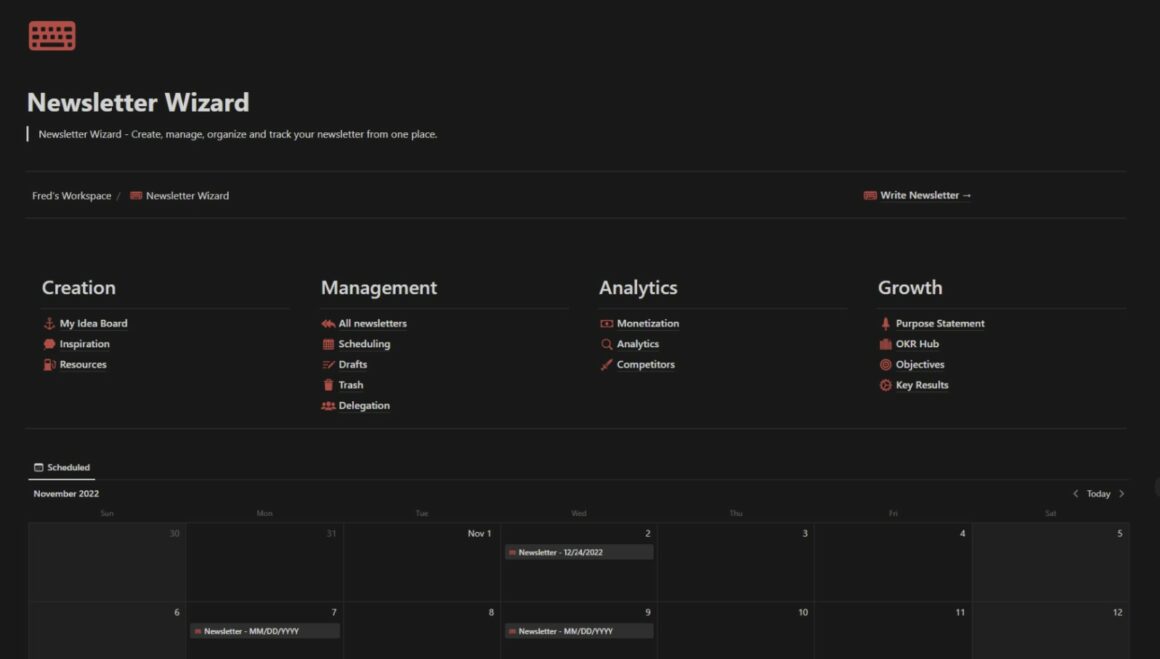 7. Email Marketing Planner Notion Template Dashboard
This Notion template allows you to instantly add a clear framework for your email marketing efforts, right in your Notion workspace.
This template can be easily added to your account and is ready to use. You can duplicate it as many times as you need.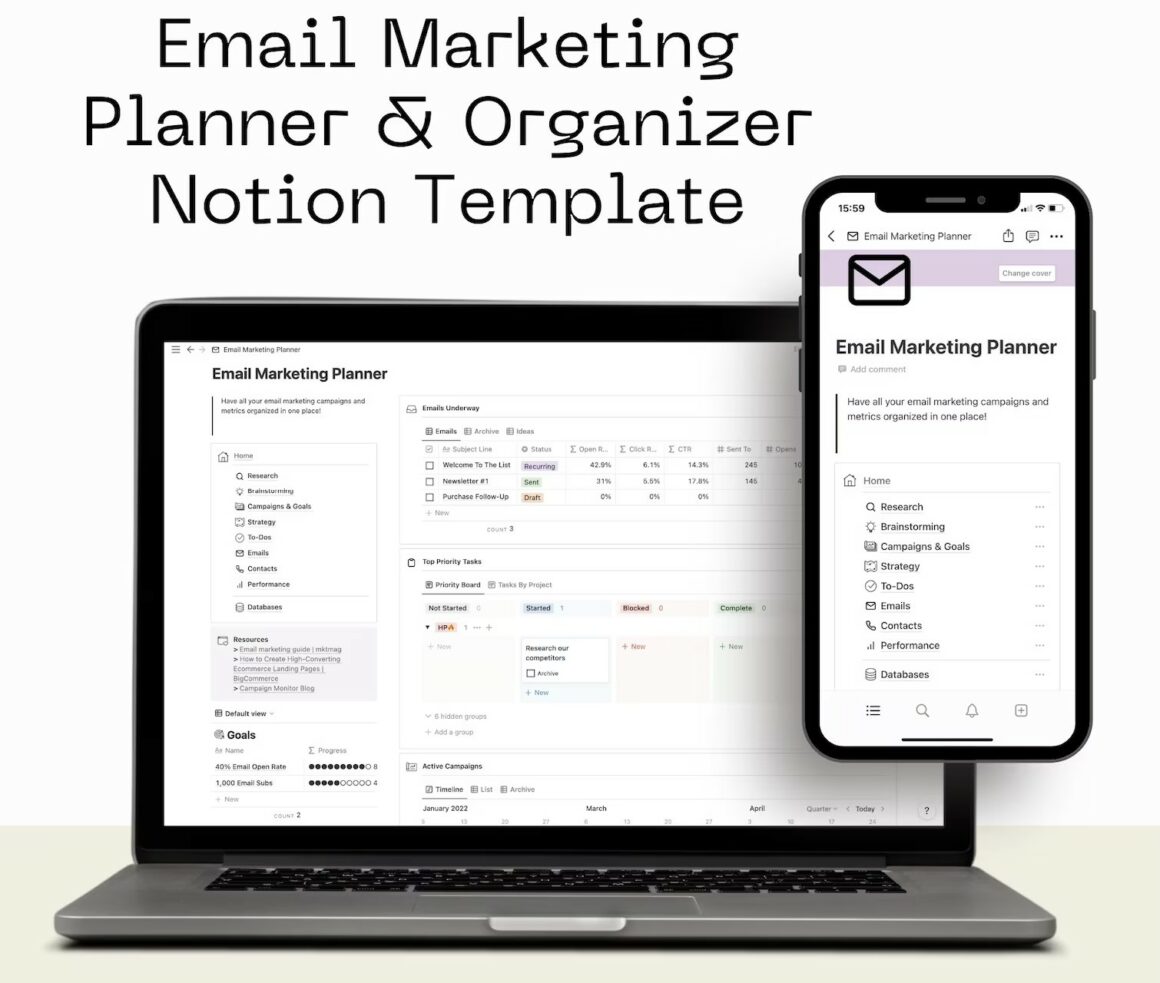 8. Newsletter operating system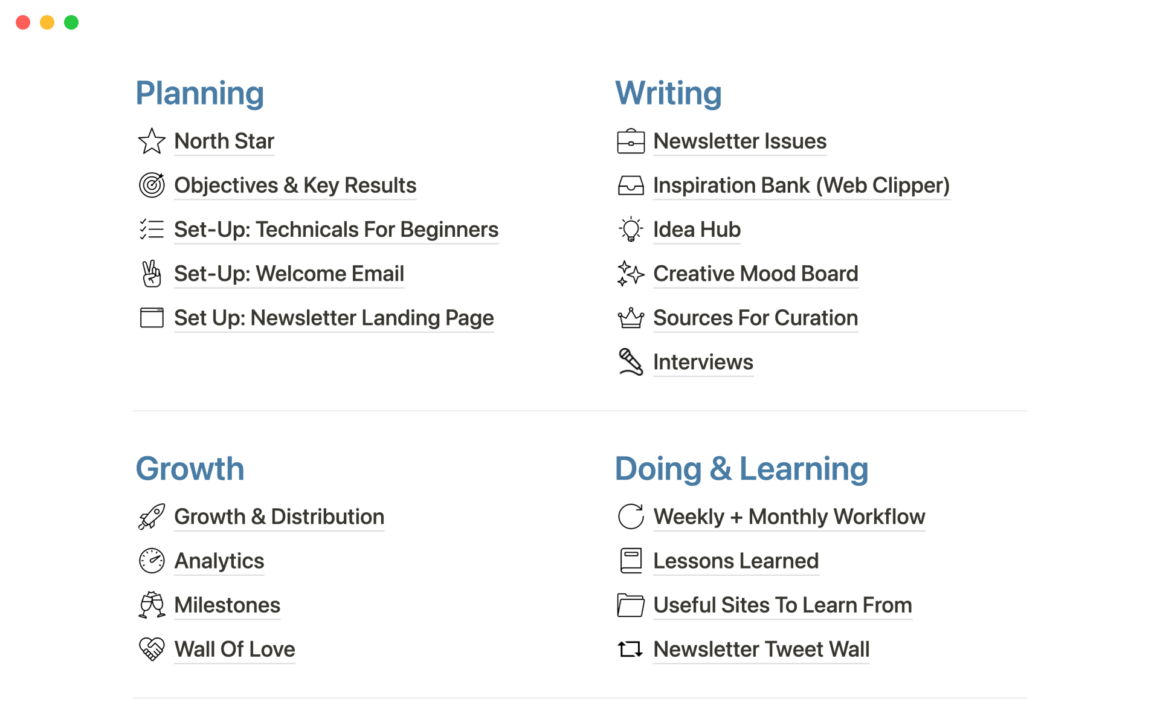 Want to Discover More Templates? We've got you covered! A Wealth of Notion Templates Awaits
For every conceivable template aspiration, Gillde stands ready. Dive into our trove for a spectrum of Notion templates that cater to your every whim. Embark on your quest for structured creativity with a mere click. Uncover even more enticing lists on our blog!
We've unleashed an array of 50+ Notion templates and guides within our archive on Gillde. While we'd love to list them all here, we've made it effortless for you. Simply head over to our dedicated Notion Category page, and explore this treasure trove at your leisure!