Last Updated on April 21, 2023 by Farnaz
This post for the Notion Plant Trackers templates is designed to manage and track whole plants. Know what to plant and when to harvest. Track health issues, schedule jobs and keep track of all your resources.

Never let your plants down again with Notion's Plant Tracker and Garden Templates. Track every detail of every plant in your Notion workspace and automate your workflow to some extent with features like watering reminders. The best plant tracking tools and garden templates you'll want to incorporate into your daily life. I would like to introduce some of them.
More Posts Related to Notion Templates:
What is Notion?
If you're looking for a tool to organize your life, Notion is a great option to consider. Notion is an all-in-one workspace that allows you to plan, organize, and collaborate on projects all in one place.
Notion has a simple and intuitive interface, which makes it easy to use for both personal and professional purposes. It offers a variety of templates and tools to help you get started, and you can also create your own templates to suit your specific needs.
Notion is a powerful tool that can help you become more organized and productive. Give it a try and see how it can transform the way you work and manage your life.
Never lose a plant you love. Easily add, track and take care of all your lovely house plants.Never miss a water or fertilization day. This section will help you keep track of your plants health, routines, and the tips you need to keep them in good condition and never lose another plant.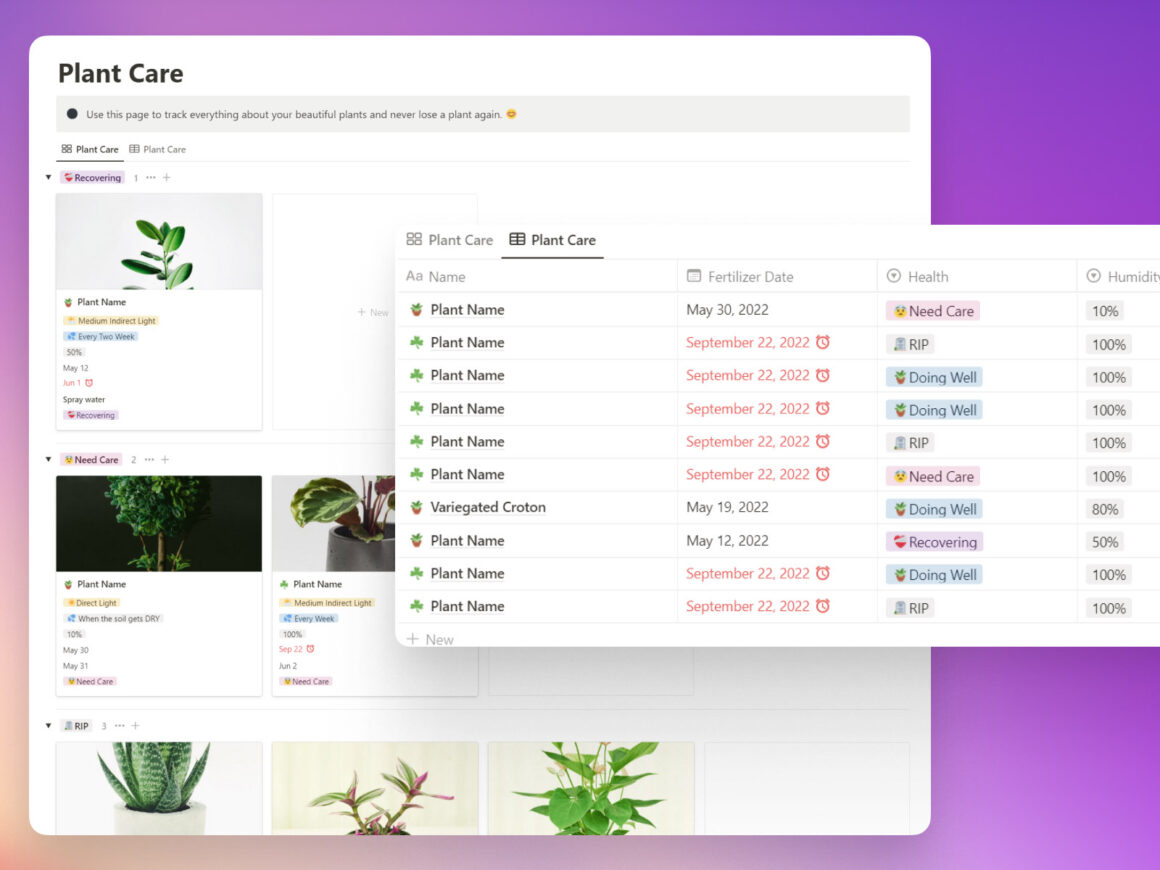 2. Notion Plants Manager
Never forget to water your plants again. Visualize at a glance the plants that need something, in the form of a list, a calendar, or a timeline. Configure the amount of water and how often you want to water each of your plants. Never forget to add fertilizer to your plants again. Never forget again which plant you need to spray. Set up a photo album for each of your plants to track their growth over time.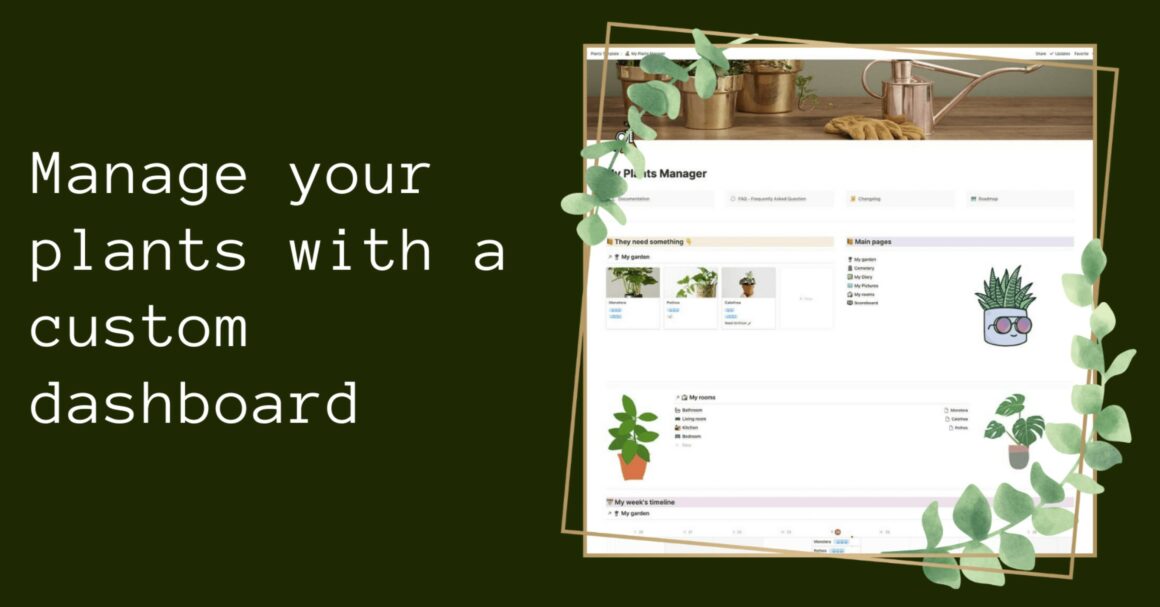 3. Notion Plants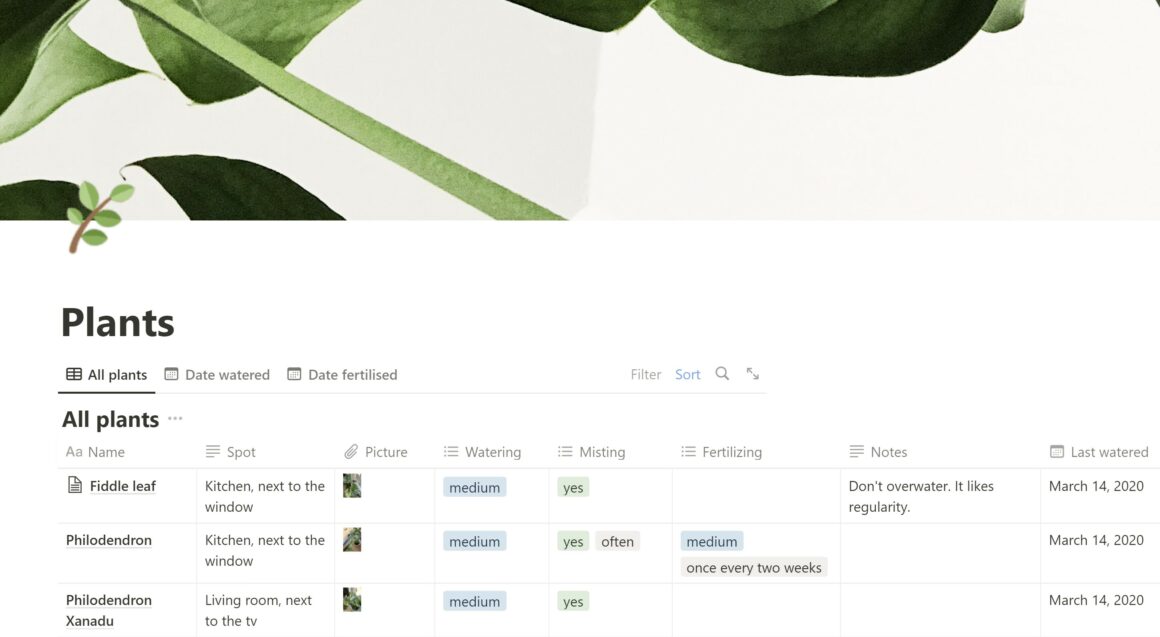 4. Garden Hub for Notion
The 'Garden Hub'. This Template is designed to manage your entire garden and keep track of it all. It has 9 interconnected databases with formulas. Know what your planting and when to harvest. Track health issues, plan jobs and keep all your resources.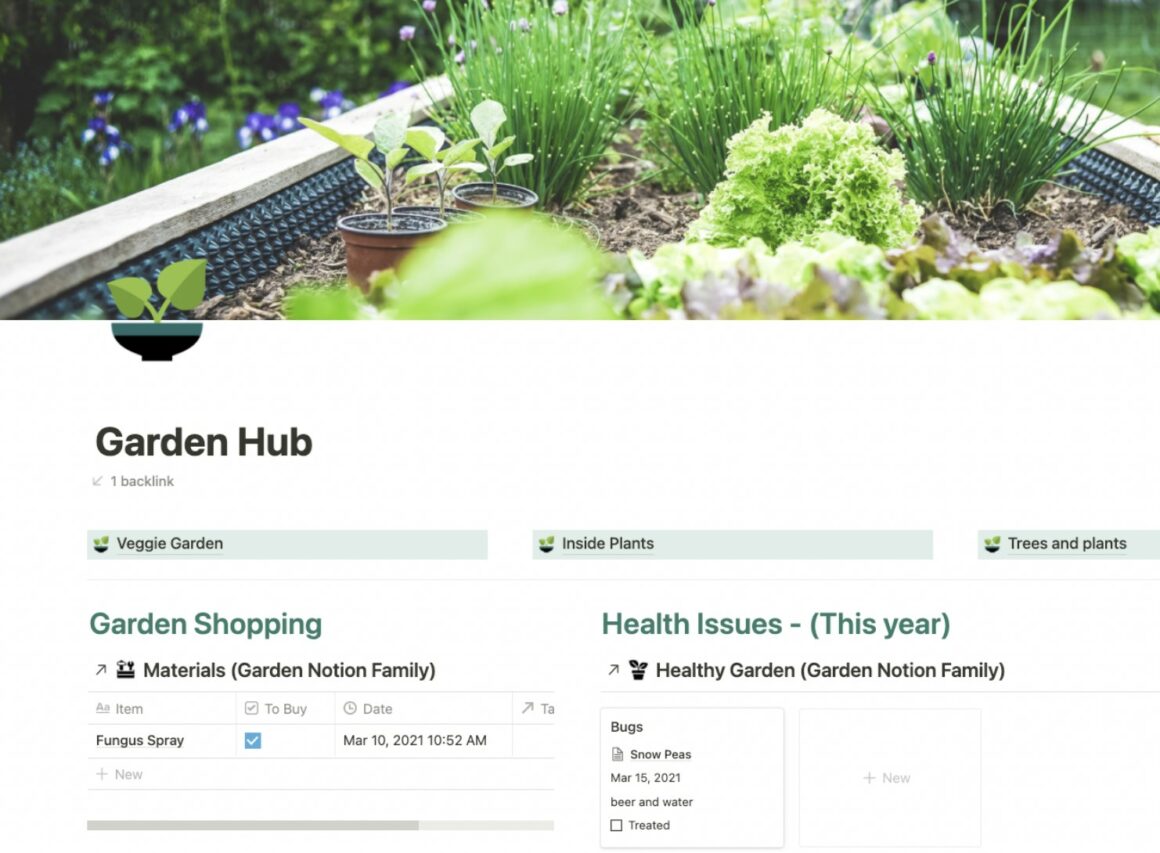 5. My Plants Notion Template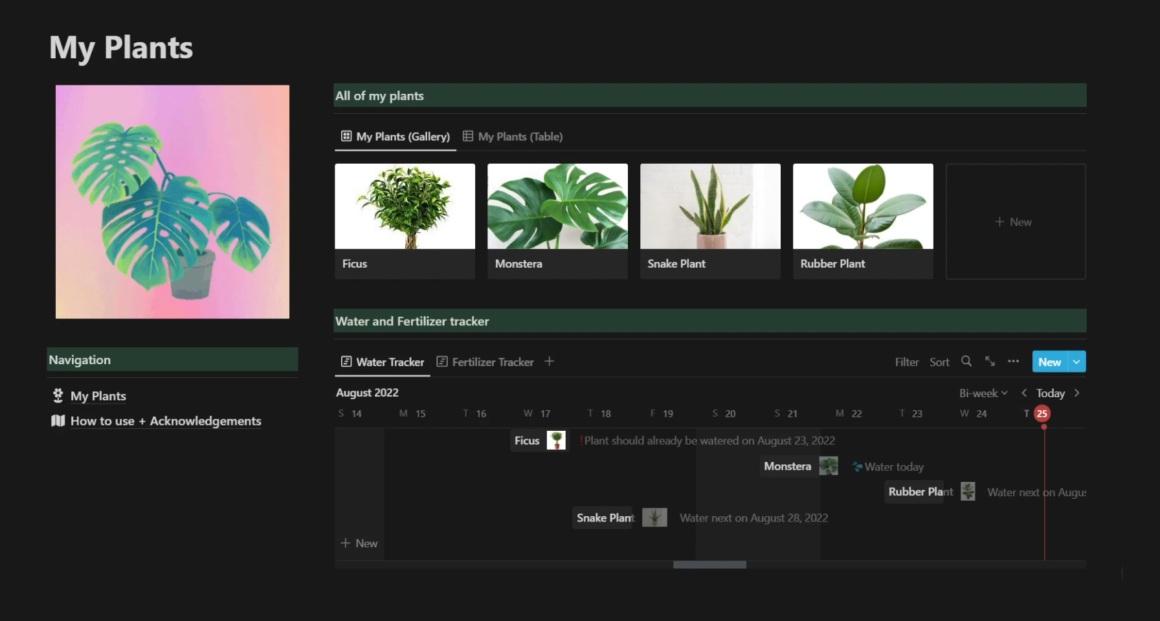 6. Gardening Hub – Notion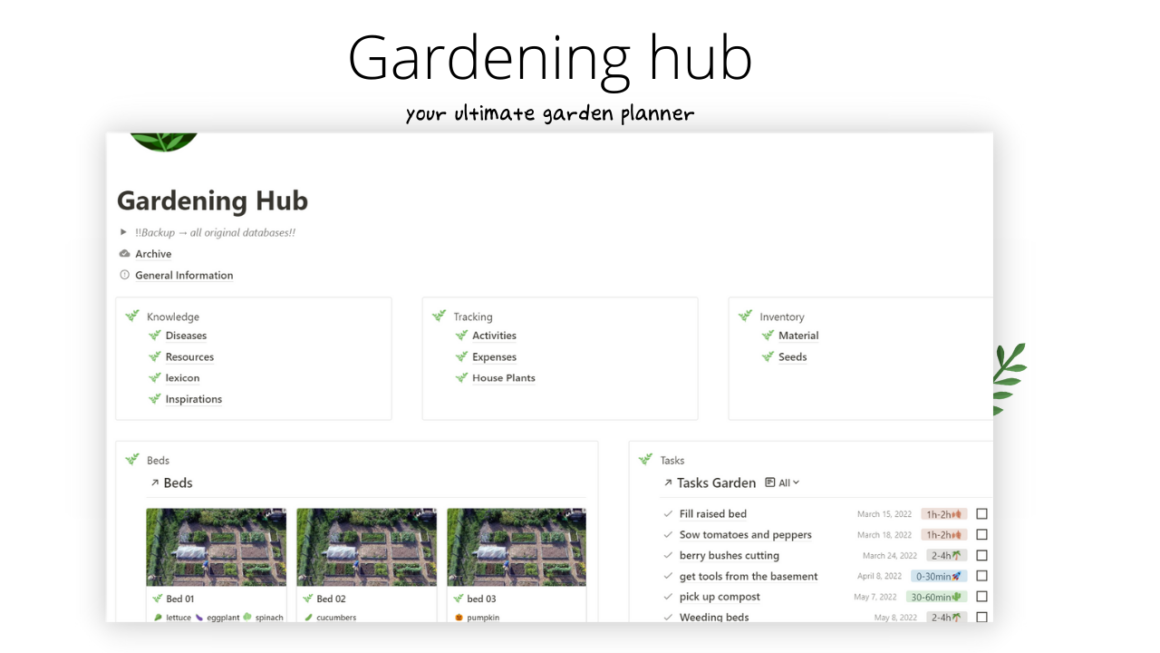 7. Plant Notion tracker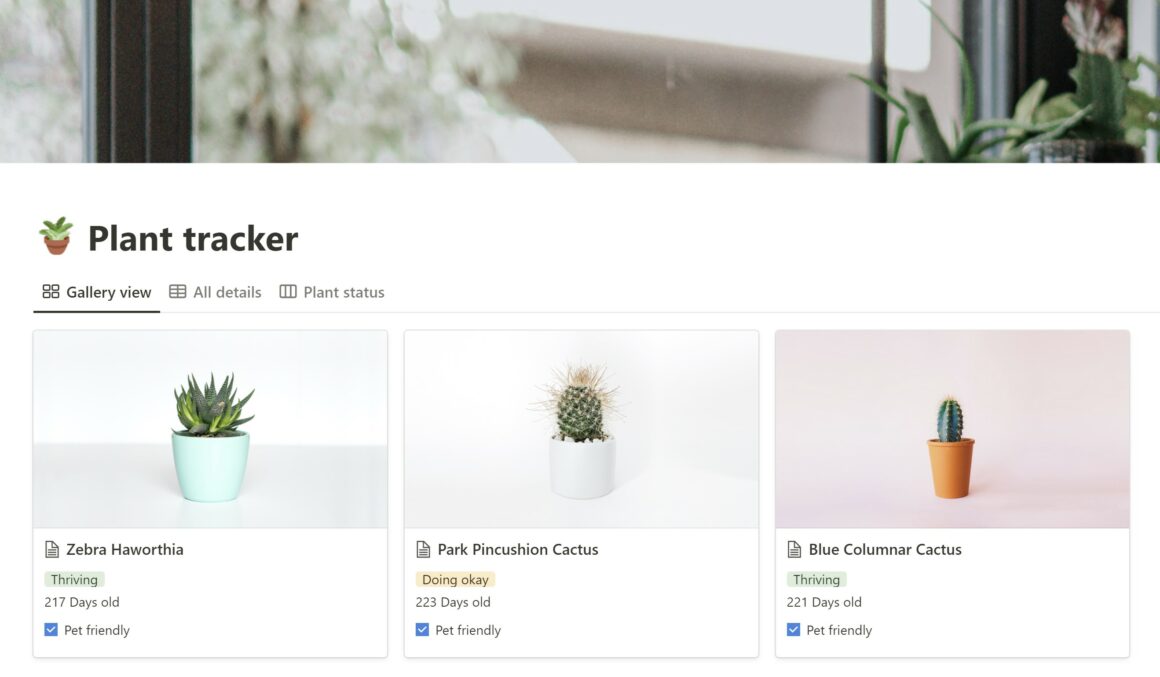 8. Plant Management Dashboard – Notion Template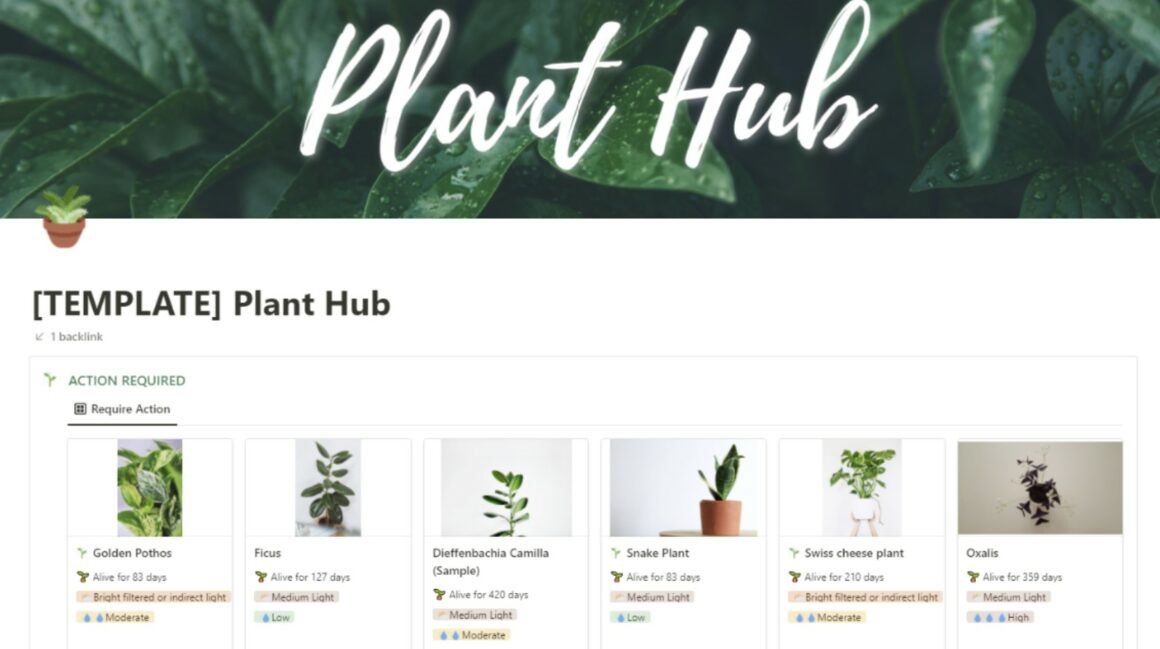 9. Plant Planner – Notion Template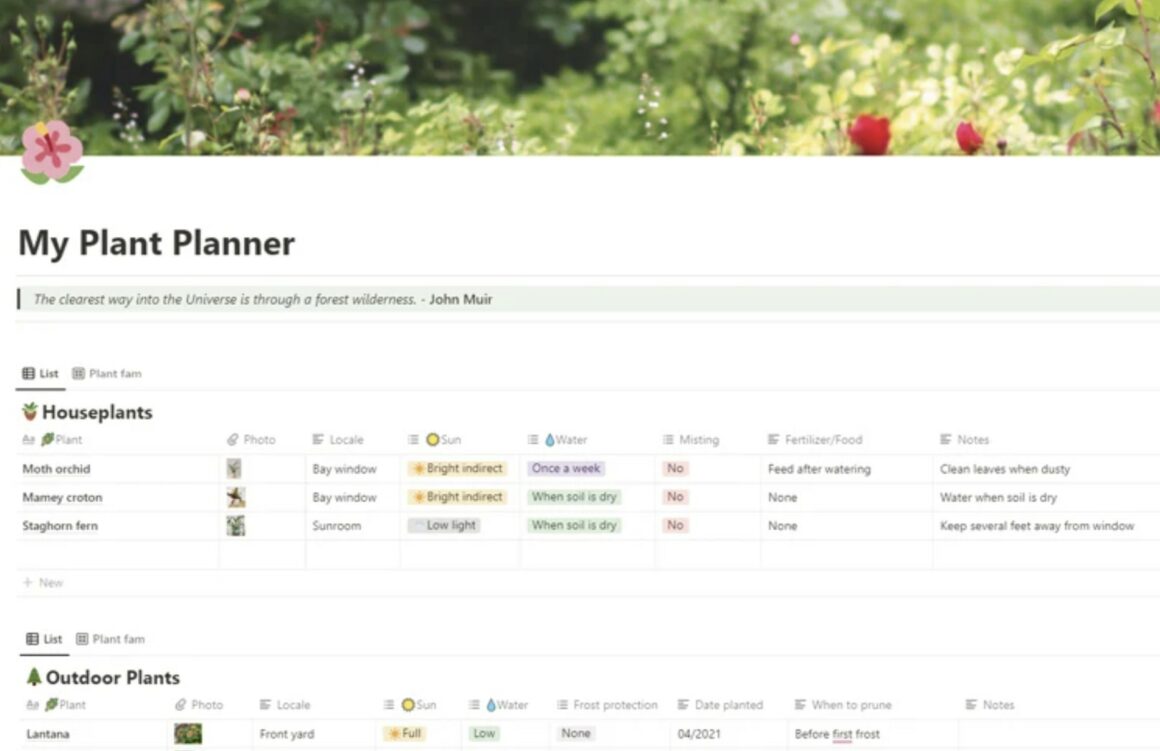 10. Plants manager template