Last Updated on June 30, 2023 by Farnaz
Notion is a highly versatile and user-friendly productivity tool that can help you in endless ways to create customizable templates and themes to suit your personal style and needs. In this post, we will be exploring 25 of the most aesthetic and visually appealing Notion templates and design inspirations that are sure to inspire and motivate you to elevate your productivity game to new heights in 2023 and beyond.
With Notion, you can organize everything from your personal to-do list to your team's project management workflow. It offers a wide range of features, including a database, calendar, task list, note-taking, and more. You can customize each page to fit your specific needs and preferences, making it a truly unique and personalized productivity tool that adapts to your workflow.
In addition to its practicality, Notion also offers a wide range of design options to fit your aesthetic preferences. You can choose from a variety of templates, themes, and color schemes, or create your own custom design to make your Notion pages truly stand out.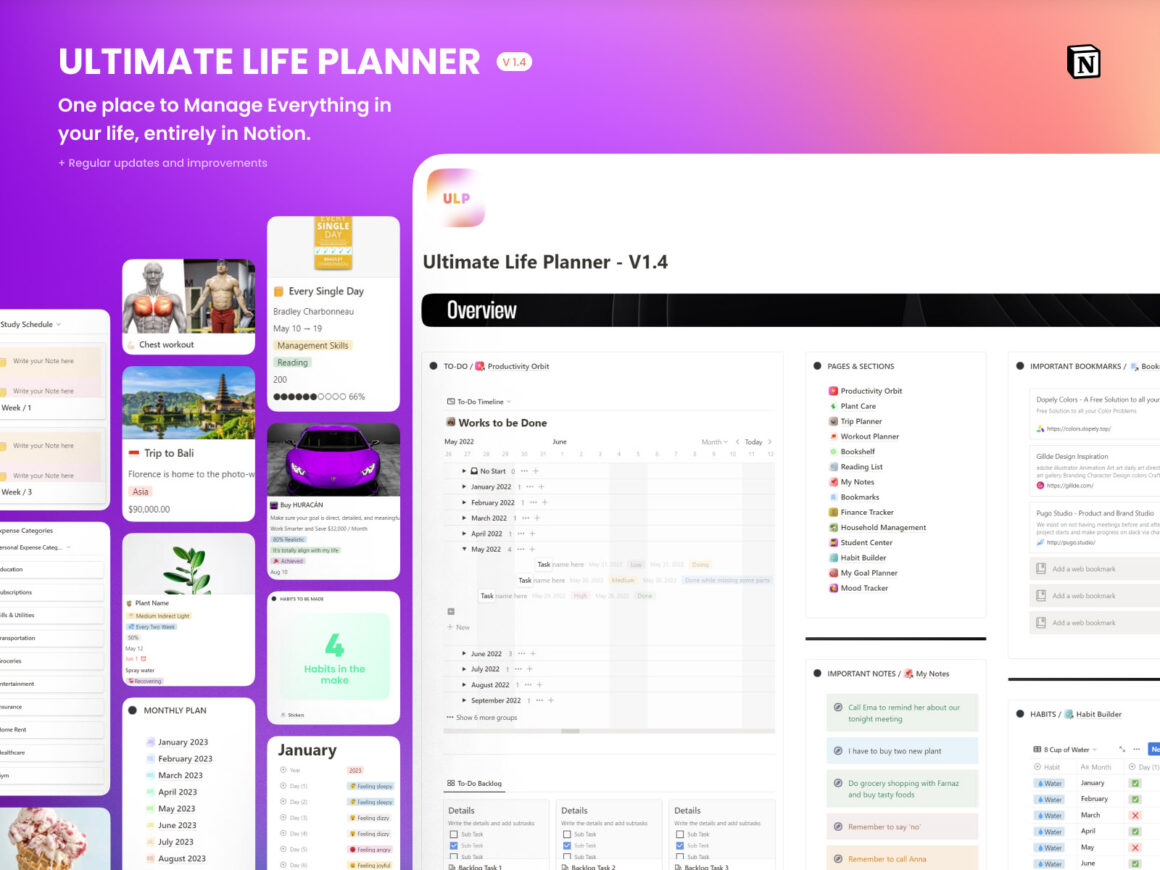 The Super Life (Ultimate Life Planner) is one place to manage everything in your life entirely in Notion.
It brings tasks, notes, plans, health, plant care, travel plans, finance, and more together in your favorite tool.
Here's a snapshot of what it covers:
Dashboard
Monthly planner
Personal & work daily planners
Bookmarks
Bookshelf & reading list
Workout
Plant care
Trip planner
And many more…
Notion Business Hub, Product Hub, Marketing Hub, Finance Hub, Brand Management, and everything else you need to manage and grow your business.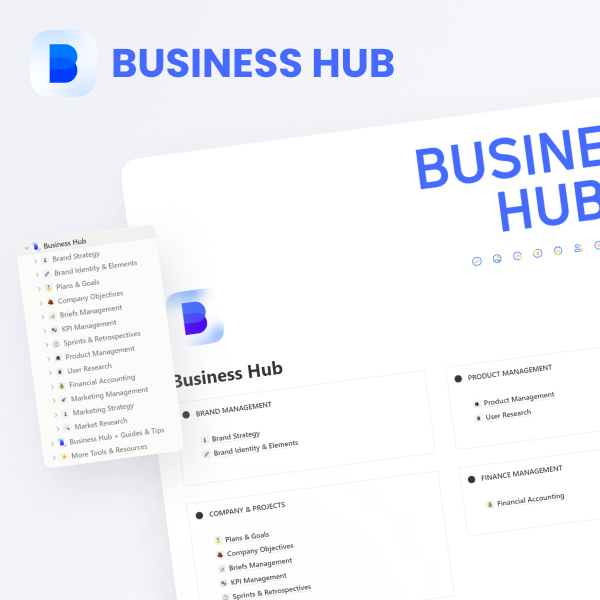 One place for Everything in your Business.
Tired of cobbling together multiple apps to form your Business? Me too. Business Hub lets you capture and organize everything inside of Notion – turning it into an all-in-one workspace.
Business Hub is the most advanced business & startup Notion template that helps you manage every aspect of your SaaS product, Digital product, Startup, and in general your online business.
3. Aesthetic Notion Templates -Life Planner
What can you do with this Template?
To-do List | a simple and easy to-do list. with the Top 3 important goals of the day and also little task work each day.
Focus Mode | tracking your project and organizing small tasks for each project. Easy to look at the project with a progress bar.
Shopping List | easy shopping list with a check box for you to add on your needs or want items. and you can look at this with your phone.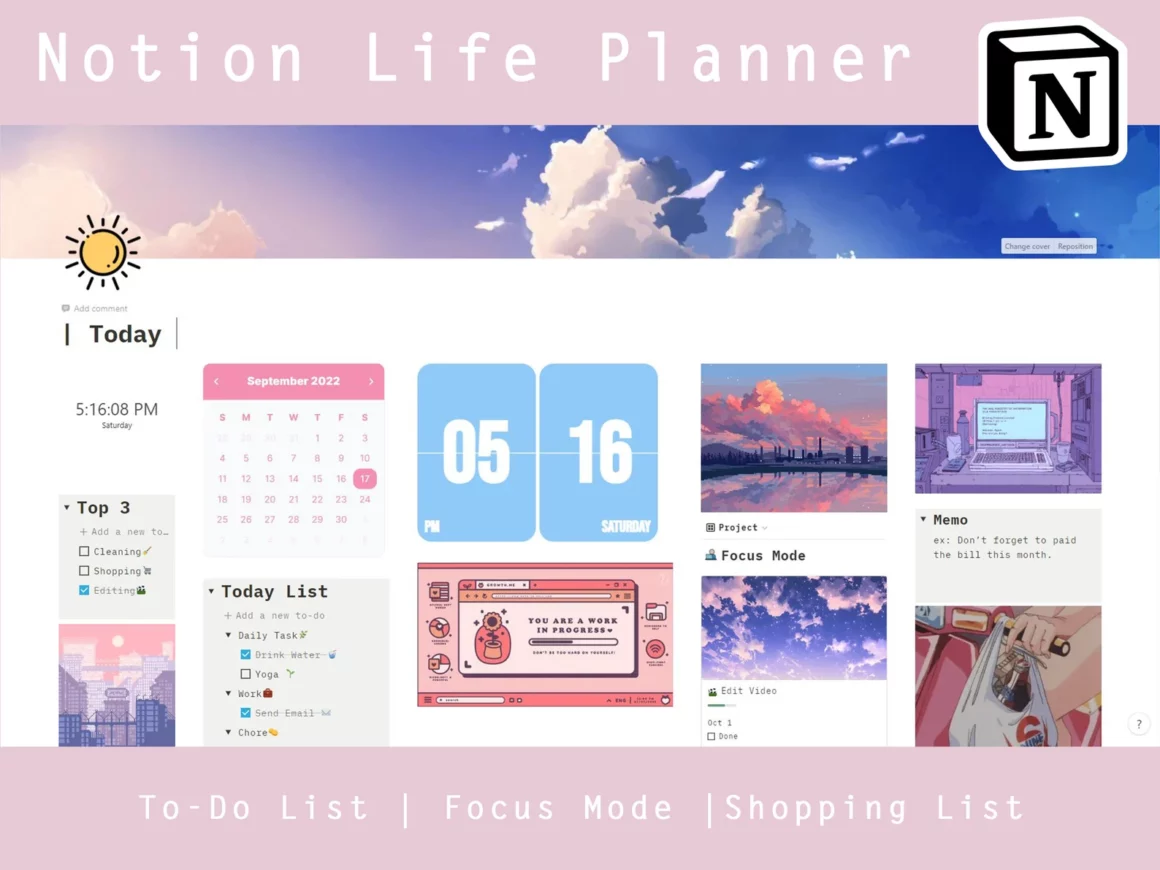 4. Aesthetic Wellness Digital Notion Planner
All In One Life Planner Notion Template; it's the simplest, most intentionally-designed planner to manage your daily life. This planner has everything you need – from maximizing your productivity to tracking your health and wellness, finances, goals, and so much more!
Plan your life in a simple and aesthetic, yet functional, way and keep track of important dates and information. This template is hosted on Notion and is fully customizable. It is also easily accessible from a phone, laptop, or tablet.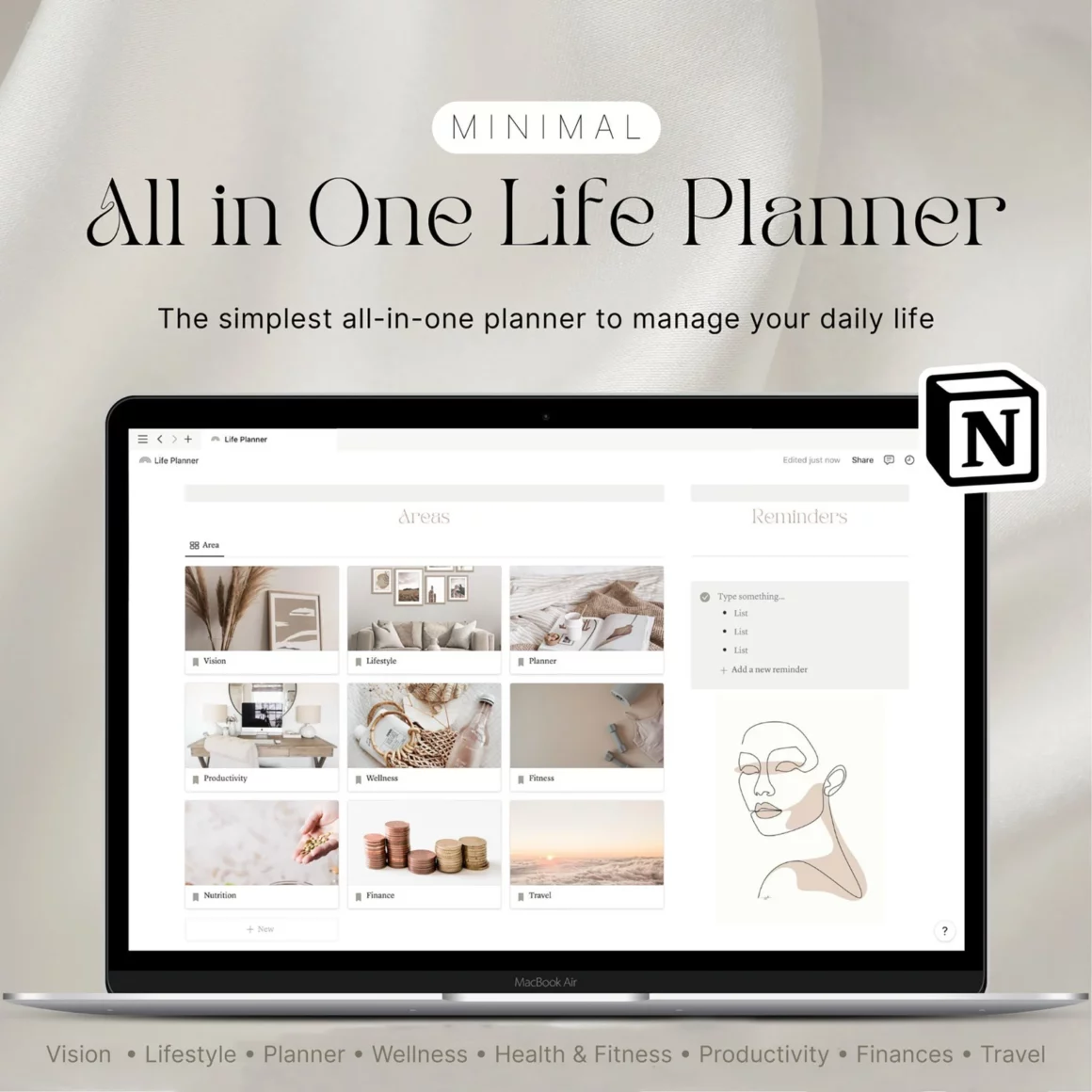 5. 2023 Notion Planner Template
This aesthetic Notion planner will help you organize your life and daily tasks without complicating it too much! It covers daily, weekly, monthly and yearly planning, goal tracking, finances, wellness and so much more.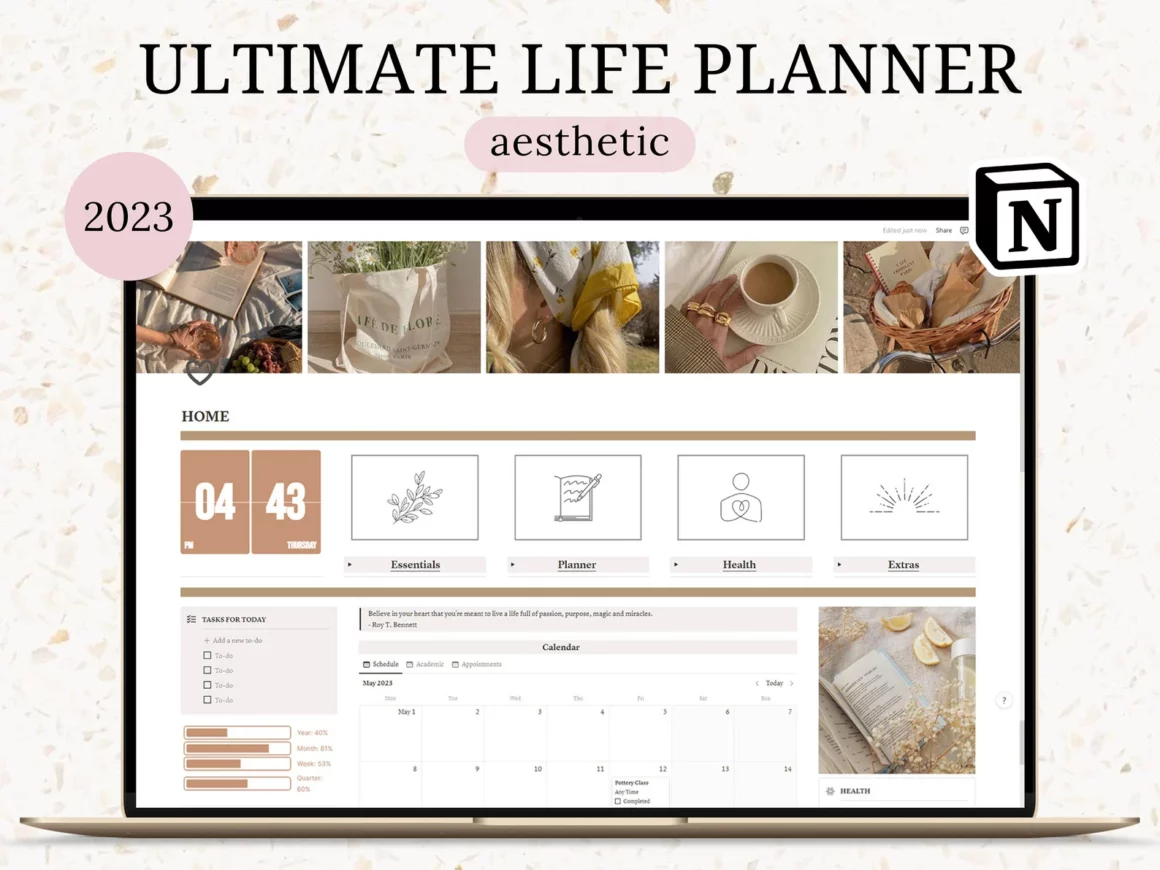 6. Aesthetic Notion Dashboard
The Life Planner Notion Template is an aesthetic all-in-one aura y2k design digital planner that has all the tools you need to organize your life including vision, meal plan, travel, daily tasks, habit tracking, goals and much more. My template further focuses on utilizing powerful tools, such as a Pomodoro clock, scientific calculator and a linked database to focus on your goals.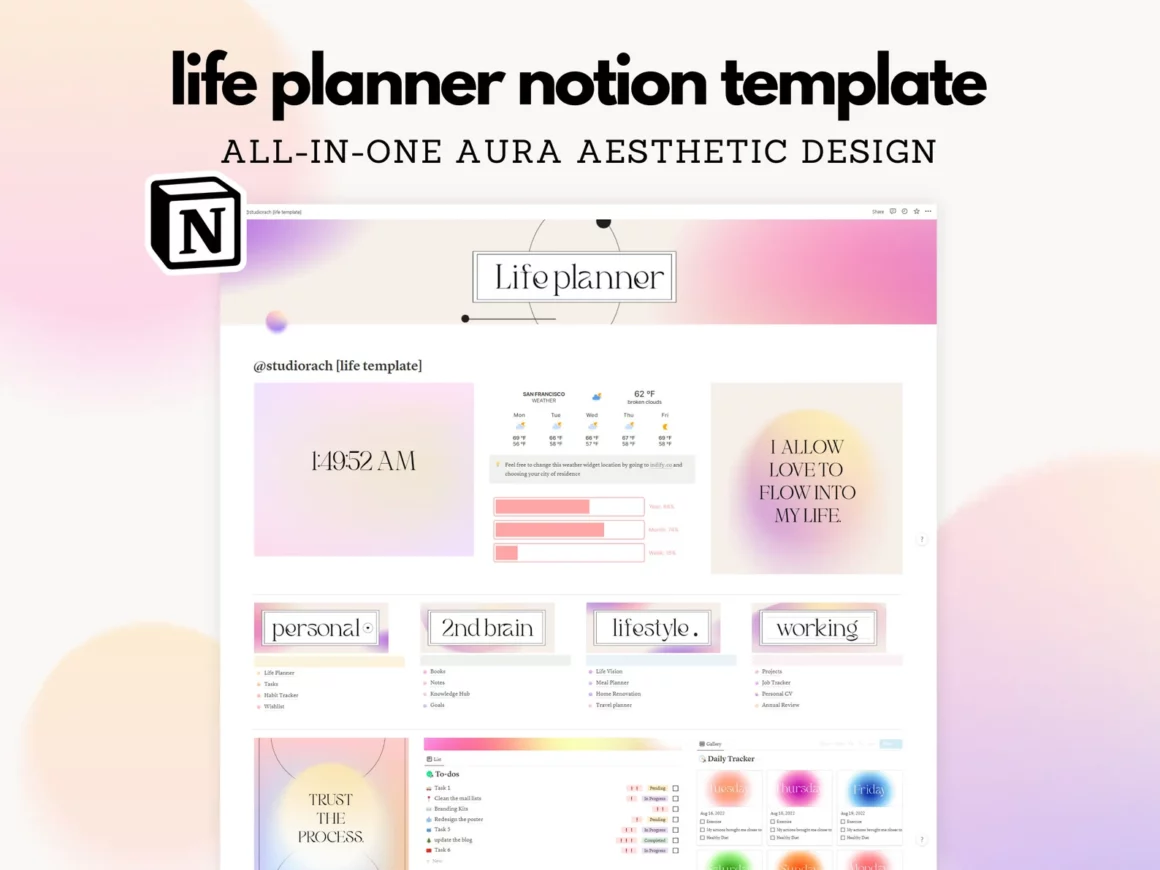 7. Aesthetic Notion Dashboard for Student
Schedule
Task management
Habit Tracker
Journal (keep track of sleeping, mood, daily summary)
Cash flow (keep track of income and outcome)
Meal Plan
Reading List (include of Reading challenge)
Watching List
Travel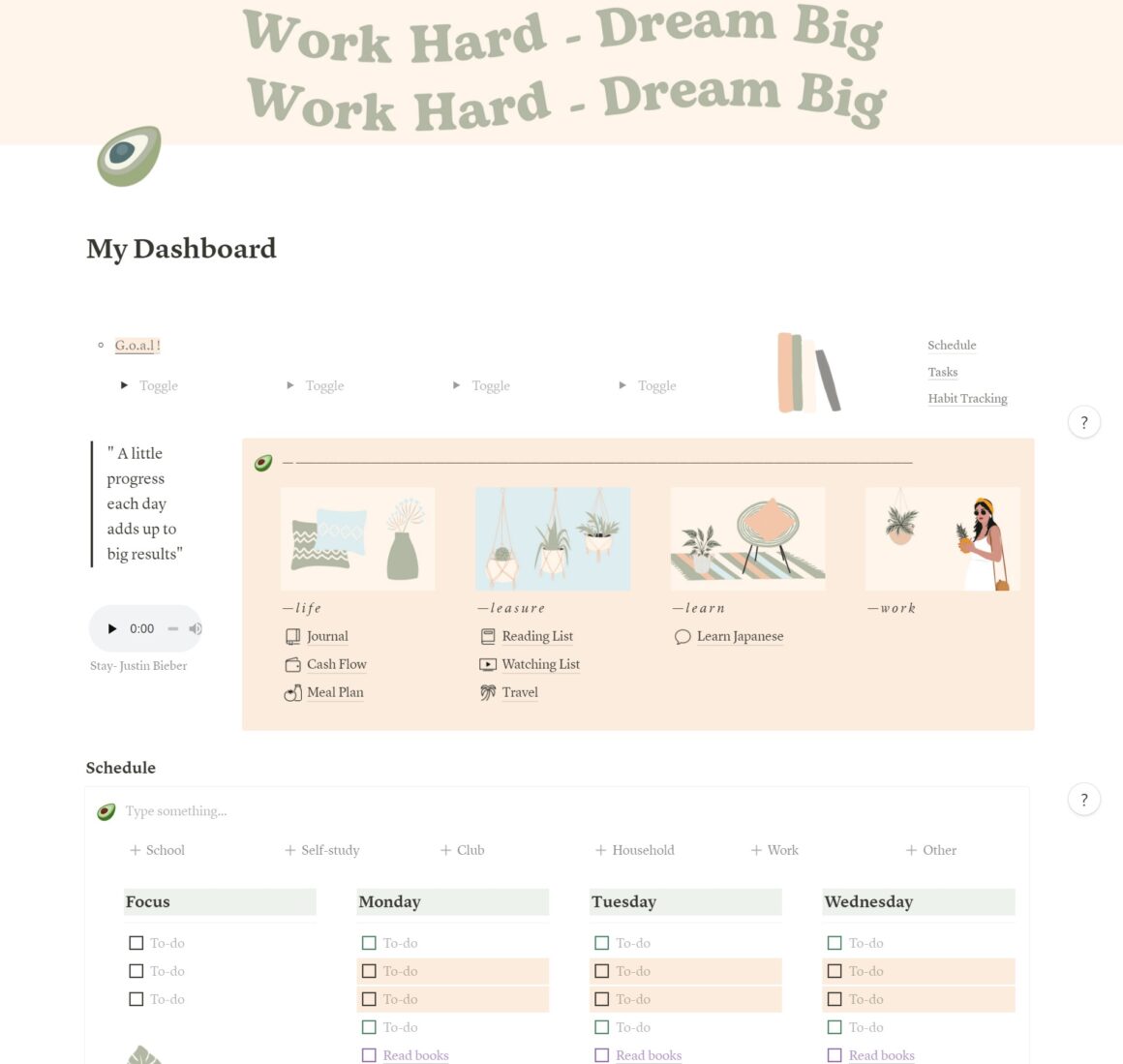 8. Dashboard – Aesthetic Template
The Dashboard aesthetic template is a mobile-friendly dashboard that can help you keep track of and plan your personal life events while on-the-go.
The dashboard includes useful tools such as habit tracking, content planning, a bucket list, and journal writing. In addition, there are other tools and customizable options that make the dashboard a perfect choice for organizing your life.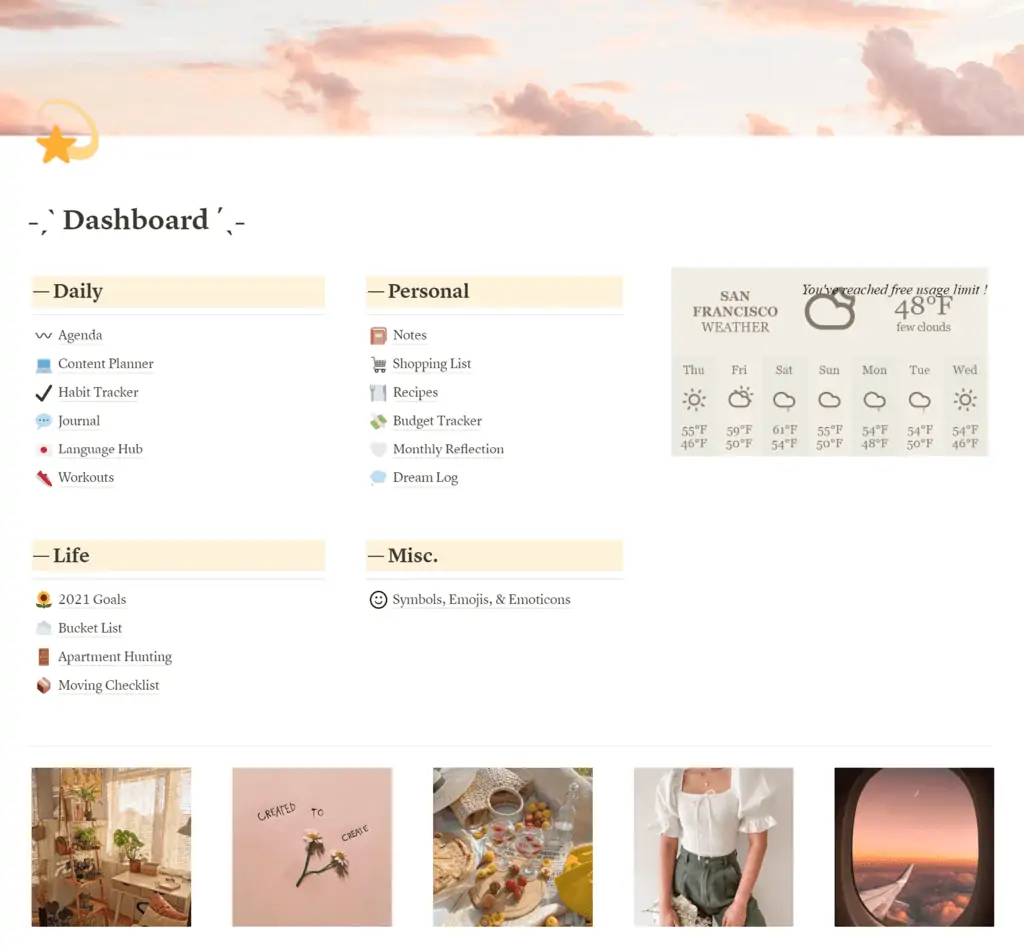 9. Deborah's World
Deborah's world is just the aesthetic Notion template that one would love to have. This well-structured template helps you manage your life events, academia, hobbies, and career.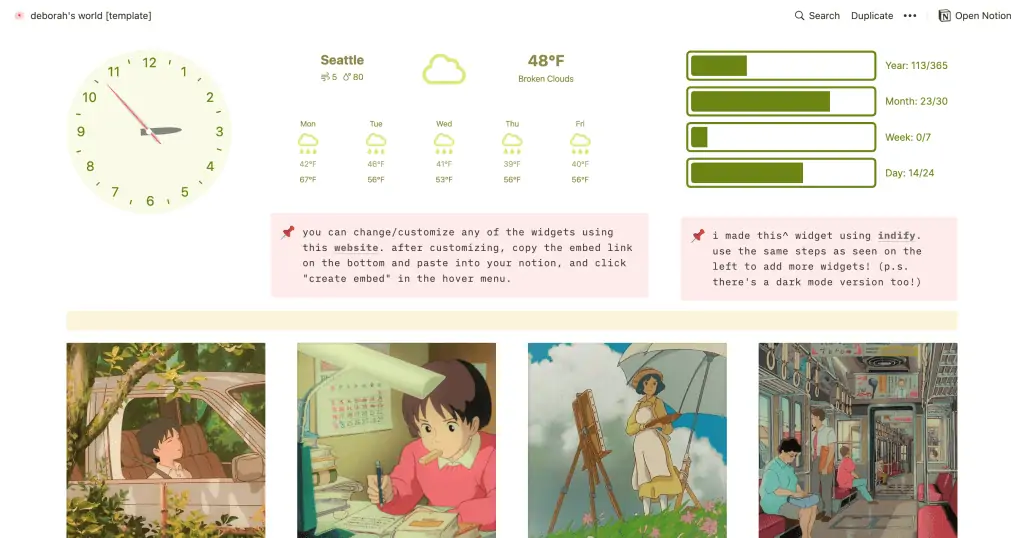 10. Lifebook for Notion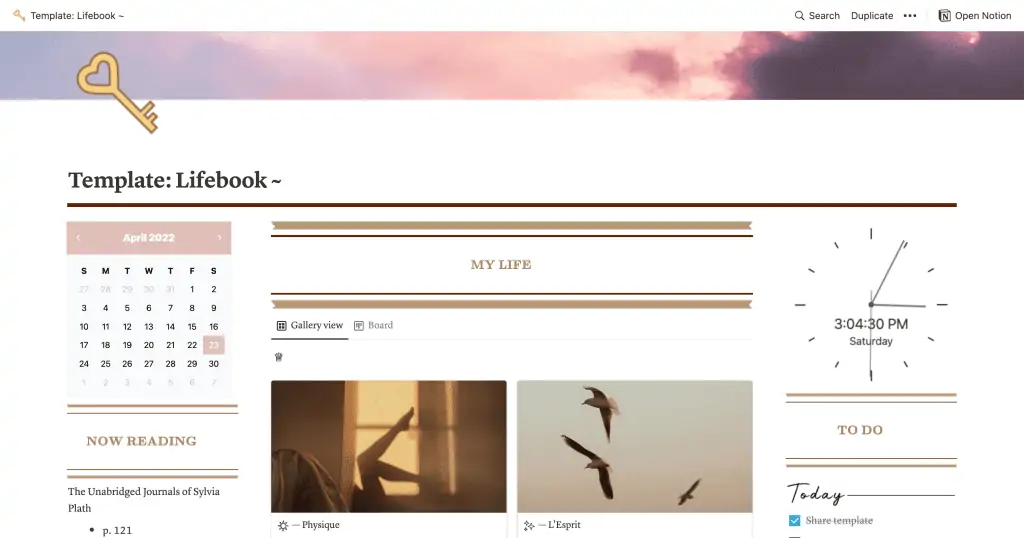 11. That Girl Notion Template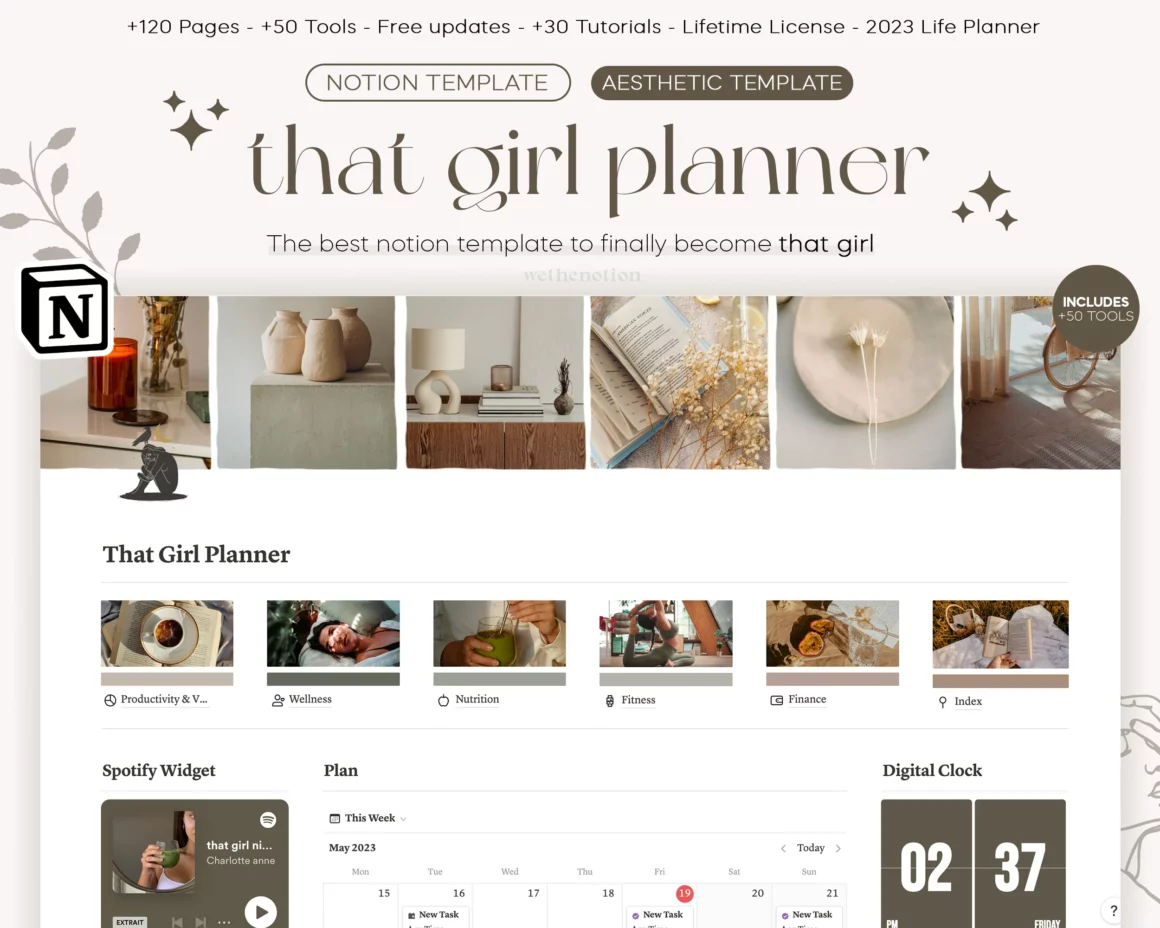 12. Pastel Blossom Aesthetic
Easily customizable Aesthetic template to help you organize your life and hobbies. Cute pink dashboard theme with florals, and accented with pastels!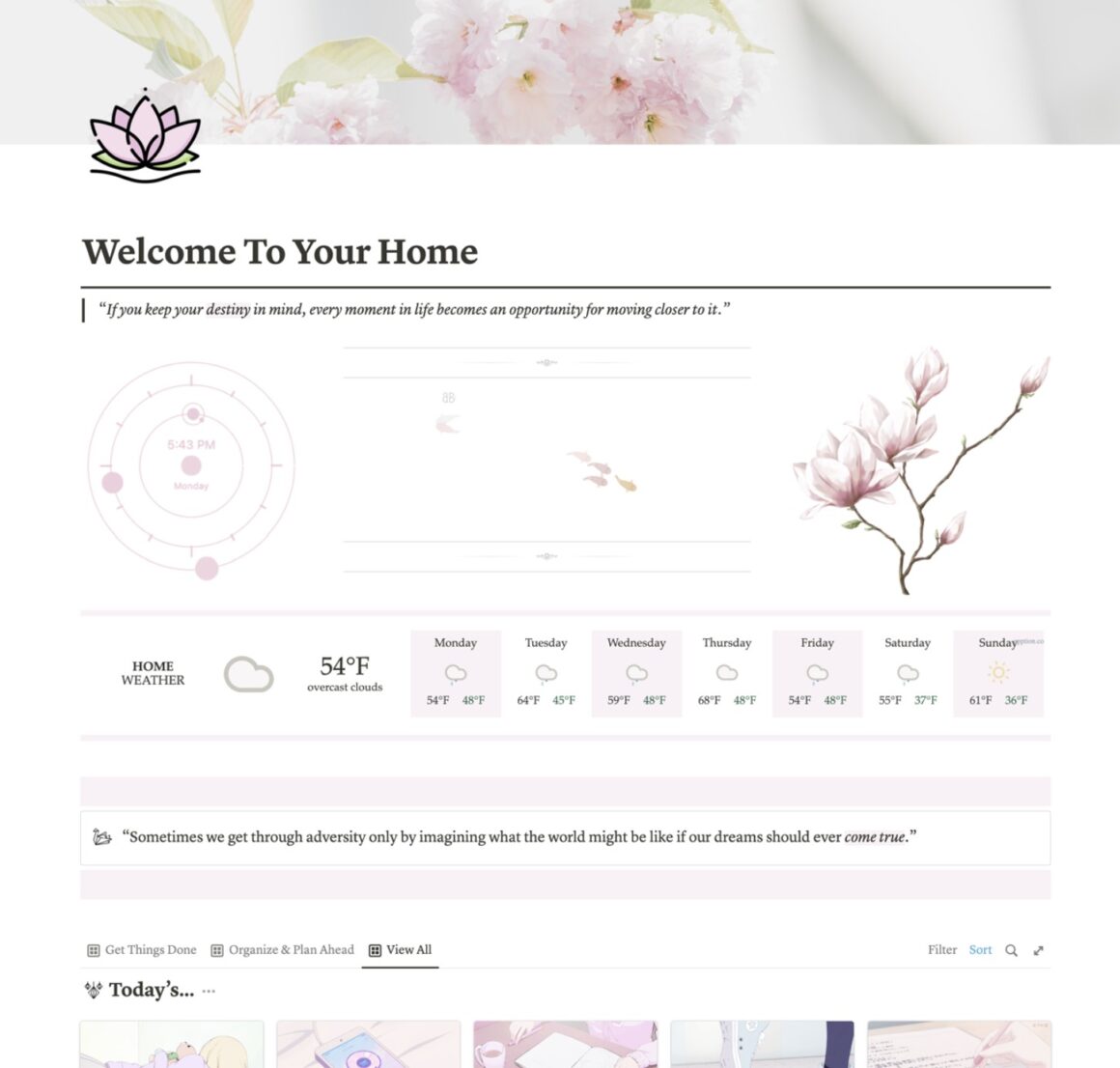 13. Aesthetic Self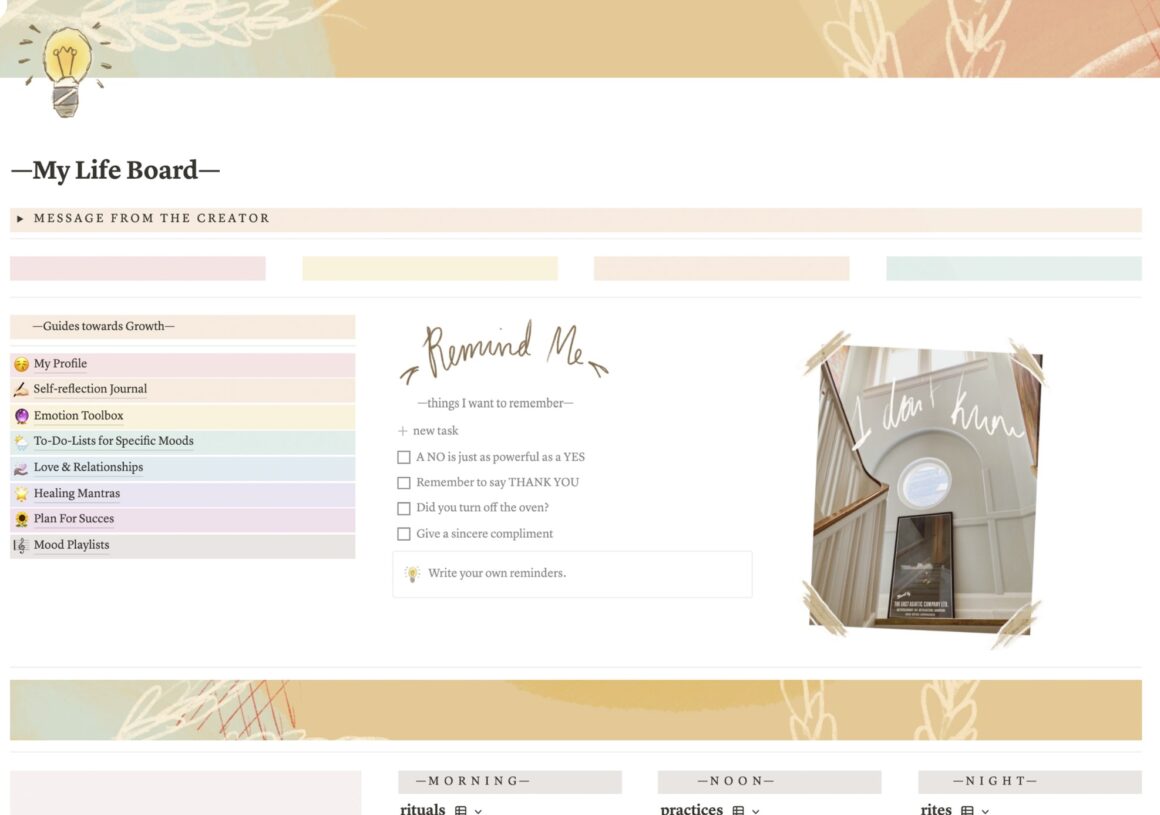 Introducing Financial Buddy, your ultimate companion for tracking and managing all your finances in one place. With Notion Finance Tracker, you can take control of your finances with centralized tracking and management, and simplify your financial life.
Keeping a handle on your finances can be overwhelming, but Financial Buddy simplifies the process. Our comprehensive operating system empowers you to effortlessly track your income, expenses, and create automatic reports for a clear overview of your financial health. Say goodbye to the stress of not knowing where your money goes – Financial Buddy is here to help.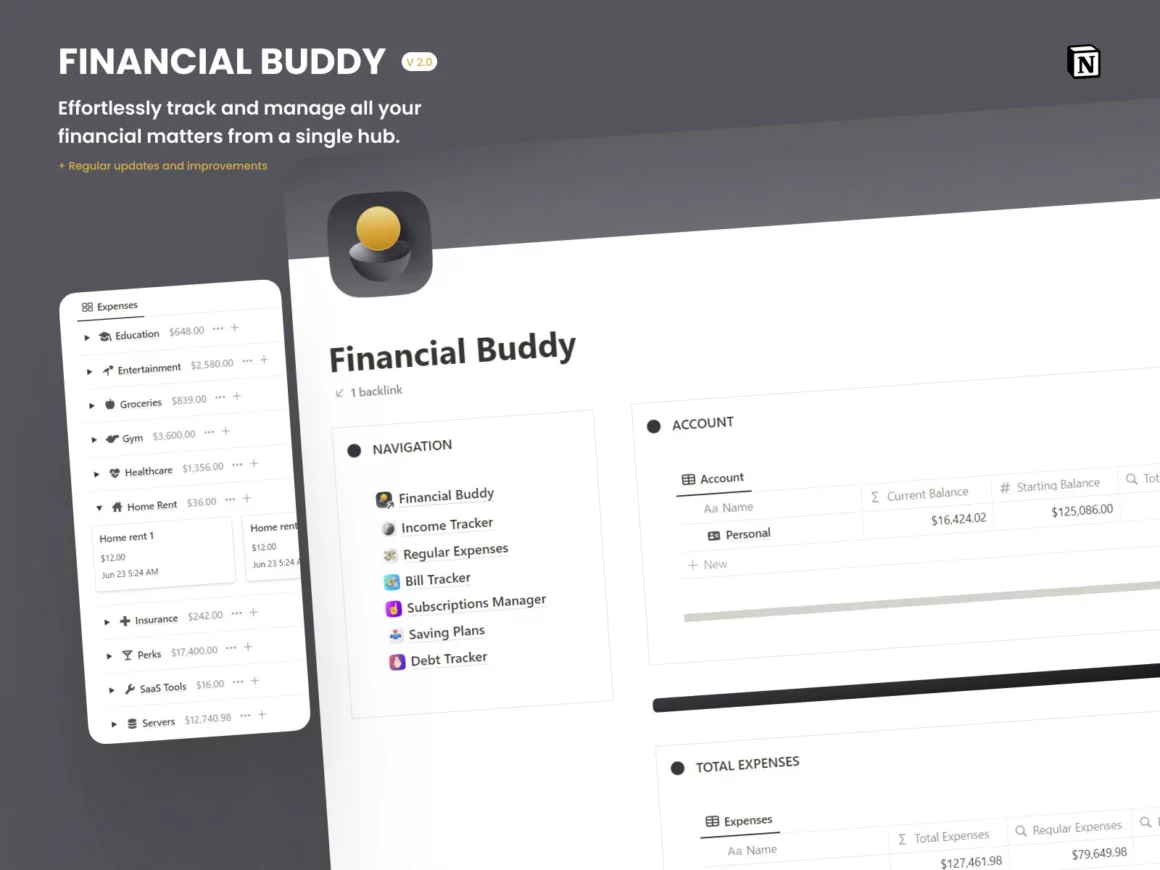 15. Aesthetic Notion Template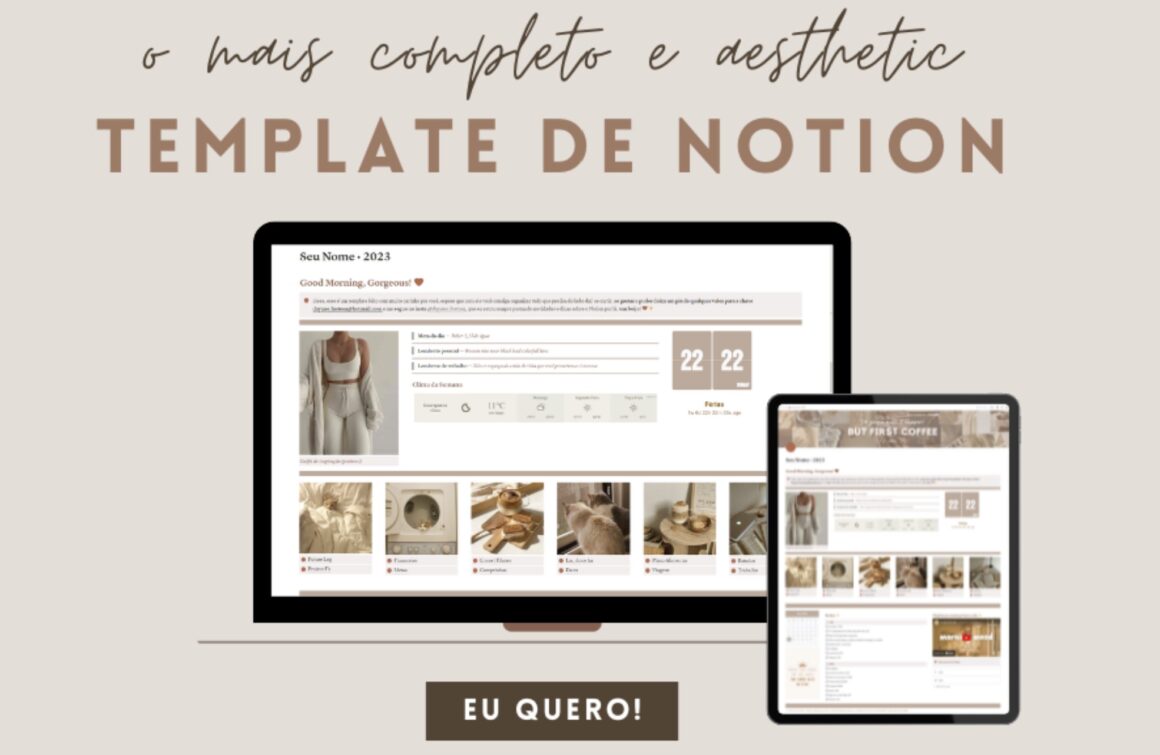 16. Aesthetic Notion Template for Life Planner
17. Cute Notion template!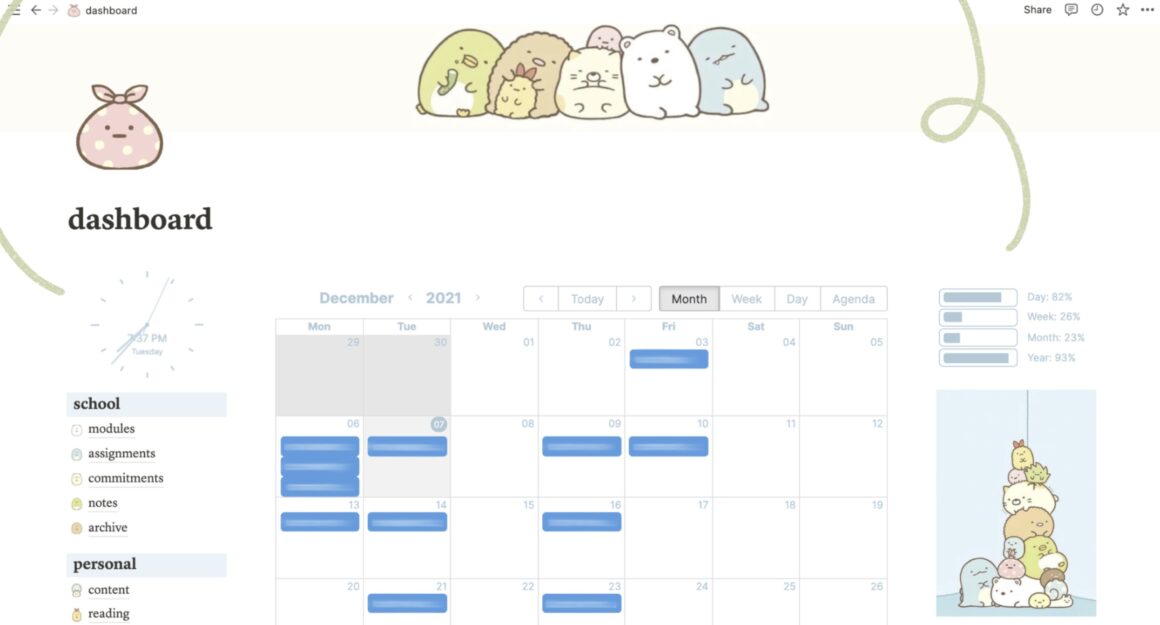 18. Aesthetic cafe notion theme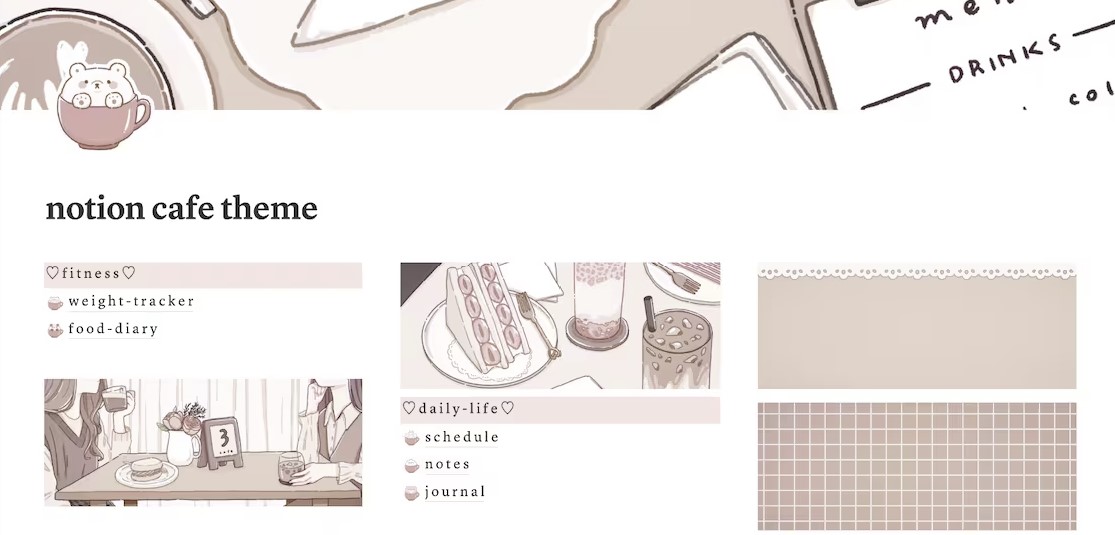 19. Personal Planner for Notion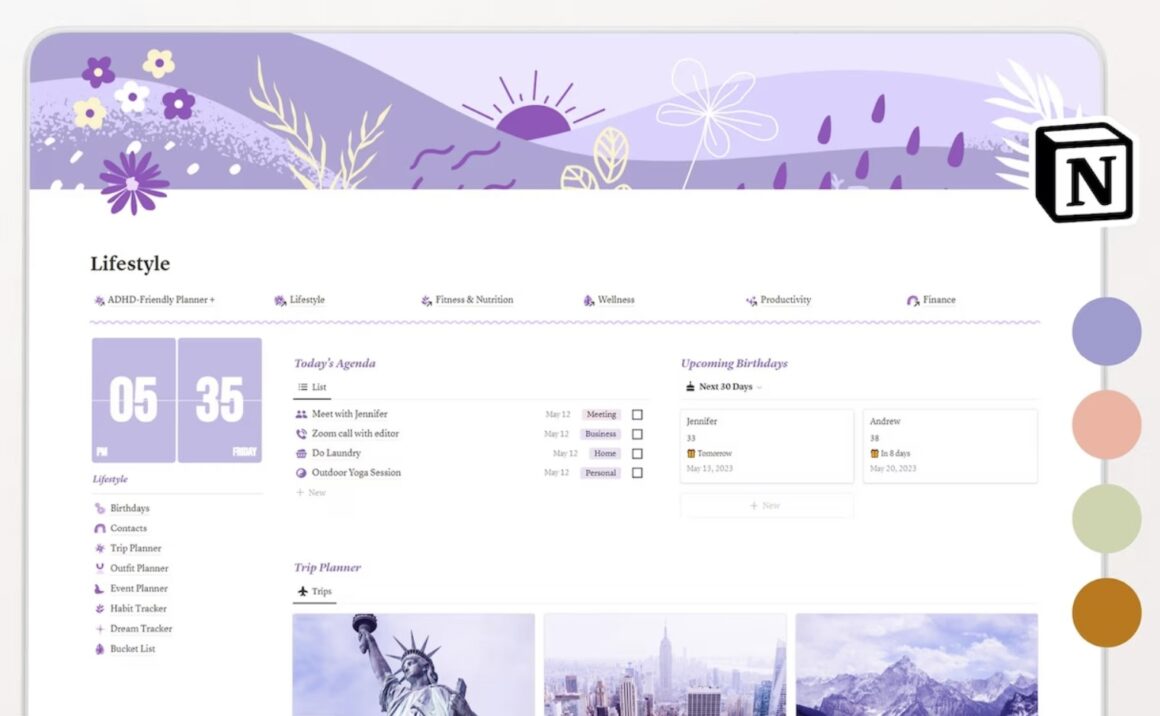 20. Aesthetic Notion Template for Student
21. Ella's Dashboard Template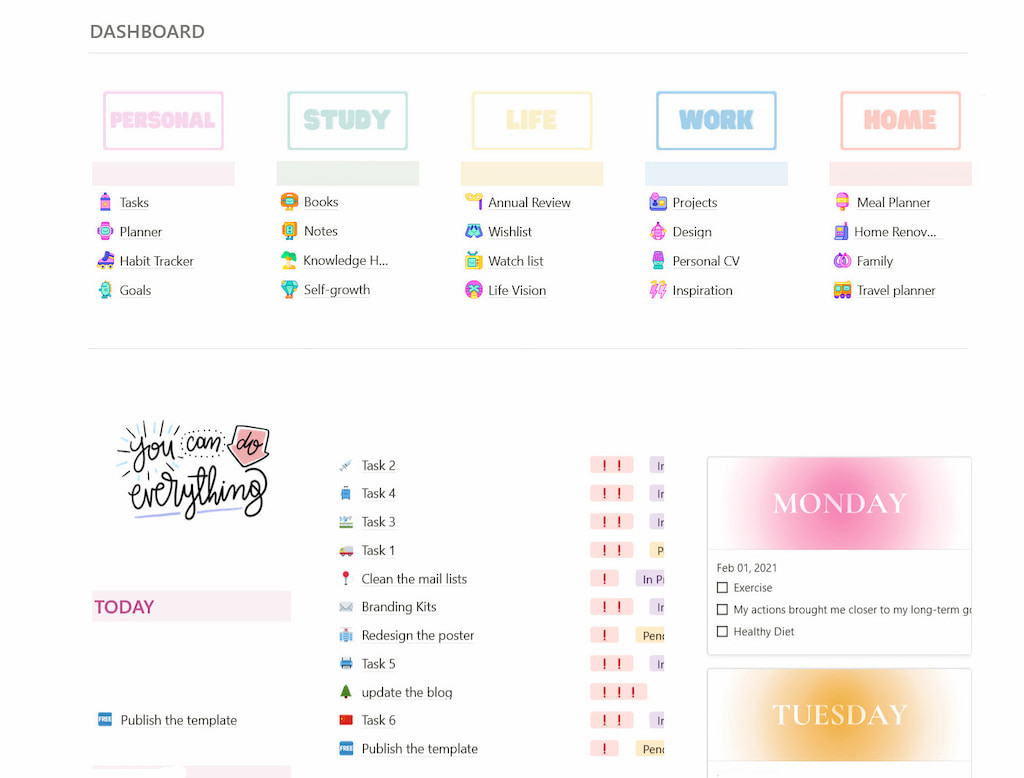 22. Aesthetic Pink Notion Template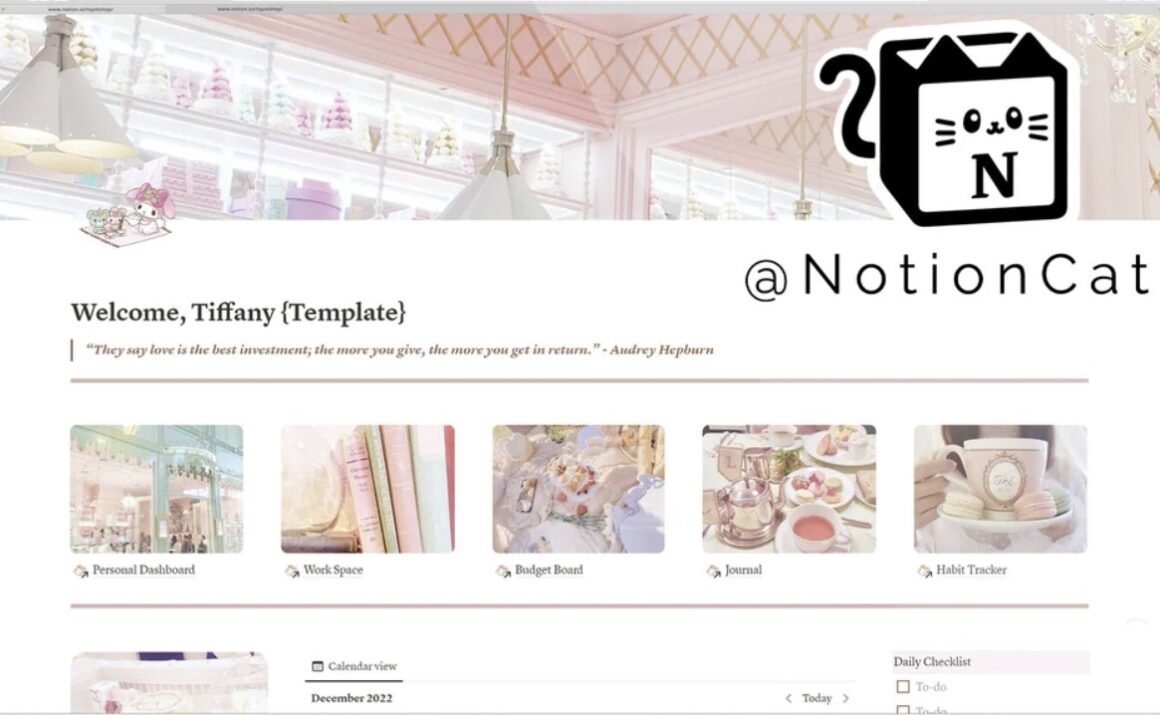 23. Complete Studio Ghibli-Themed Productivity Template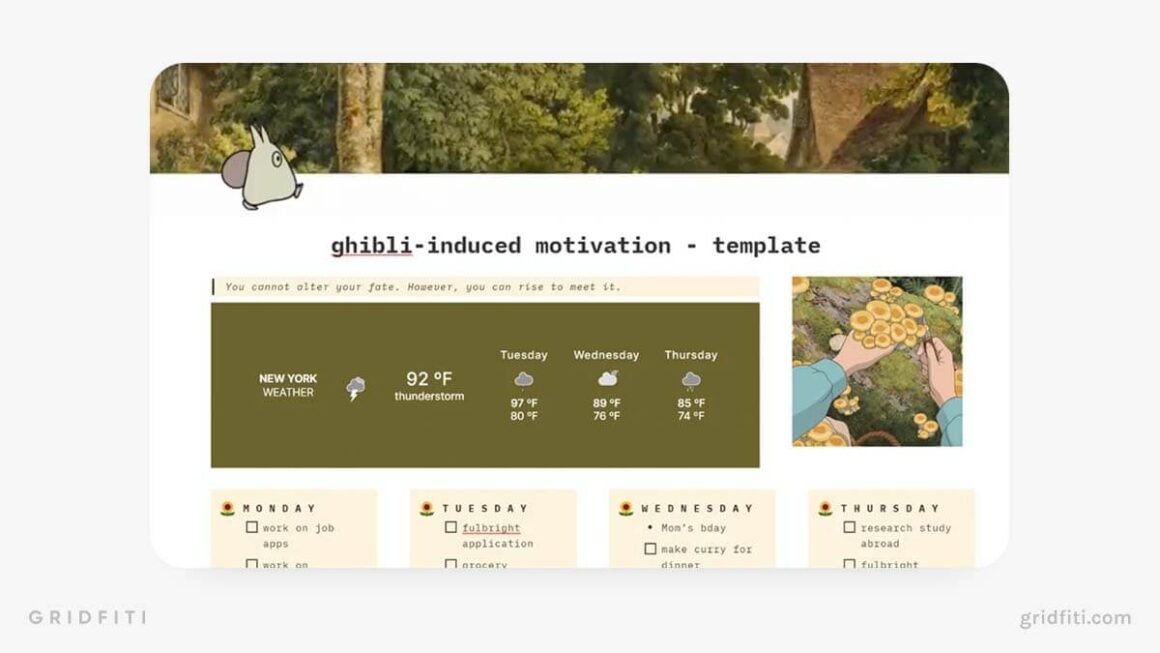 24. Simple Green Plants Dashboard Template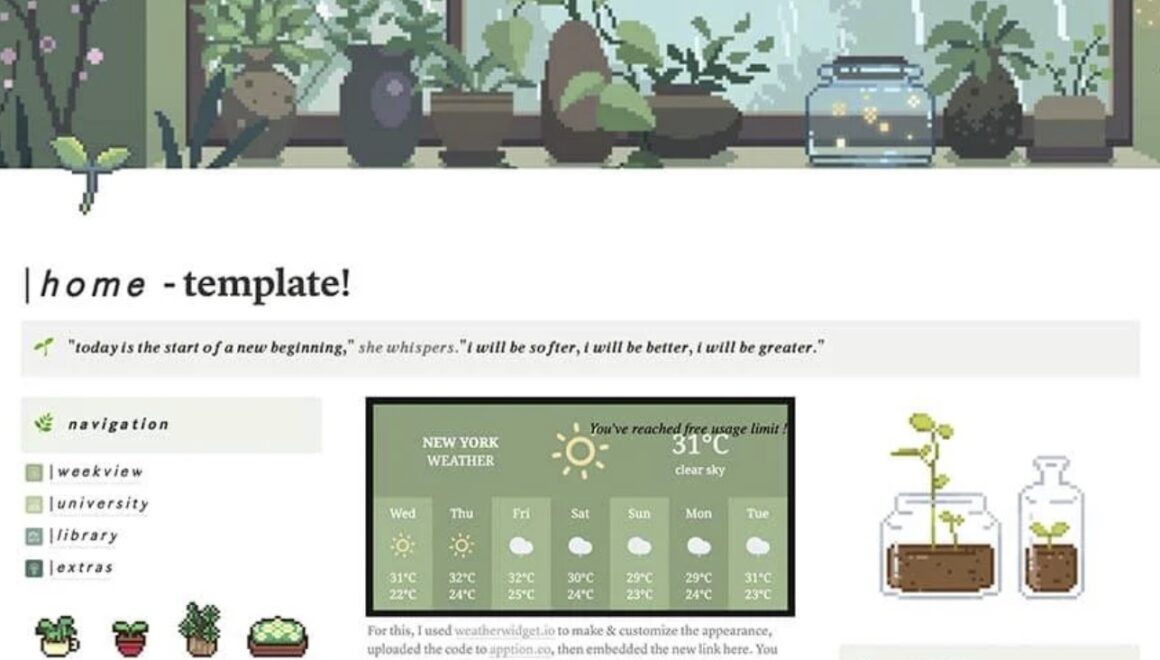 25. Retro Magical Girl Life Notion Dashboard Template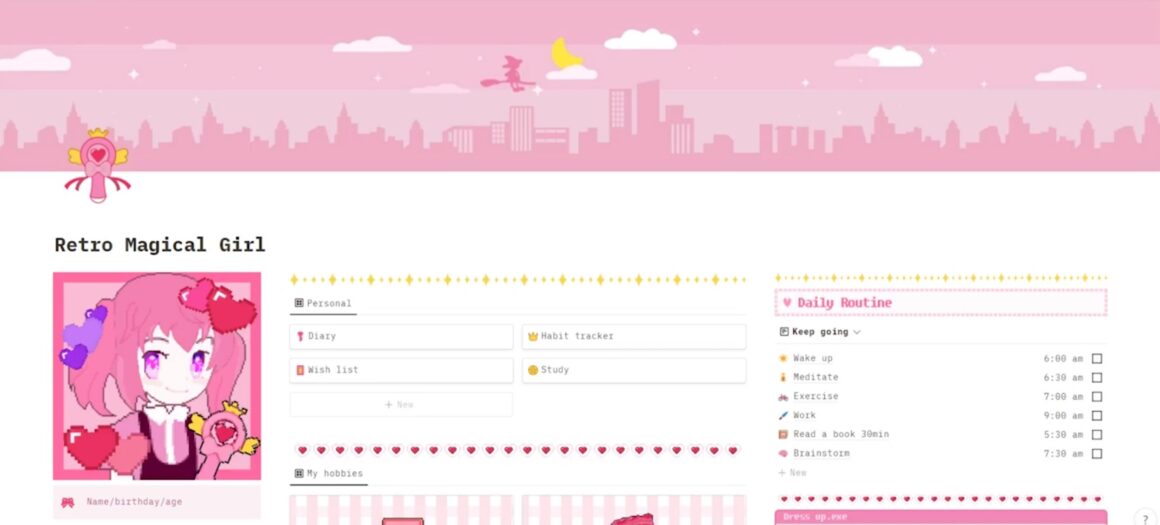 Here are more paid and free Notion Templates and Resources: