Last Updated on August 27, 2023 by Mr.Pugo
Managing your fitness and workouts can be overwhelming and confusing, with so many different types of workouts, diets, and health information available. Notion is a powerful tool that can help you organize and track your fitness and wellness journey. In this blog post, we will explore 10+ Notion templates that can help you achieve your fitness and wellness goals with a breeze.
Stay fit and motivated with a workout planner and manager. Design personalized fitness routines, track your progress, and achieve your health goals.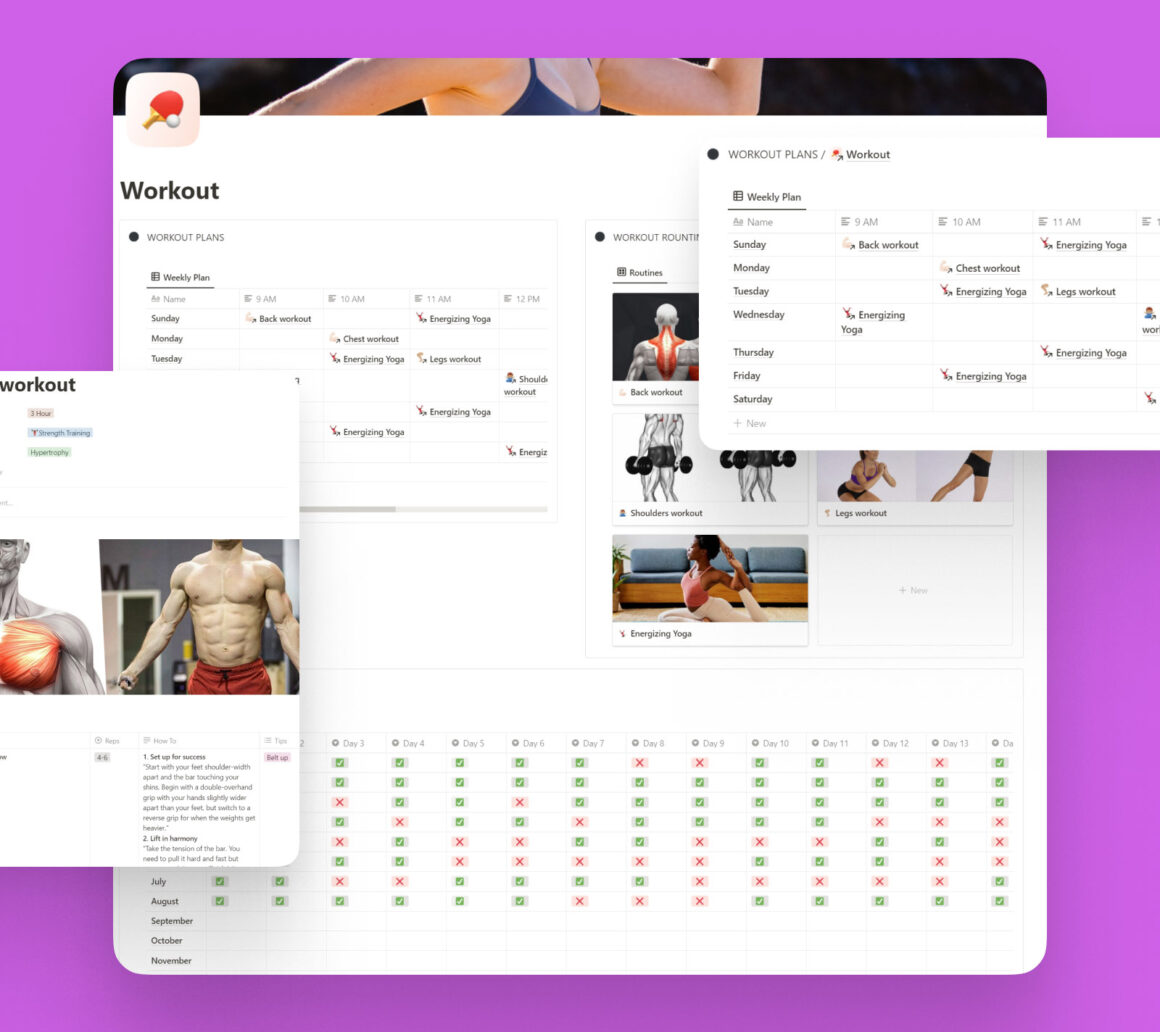 Workout Template
It can help you track your workout progress. You can create your own workout gallery to organize all the workouts you want to do.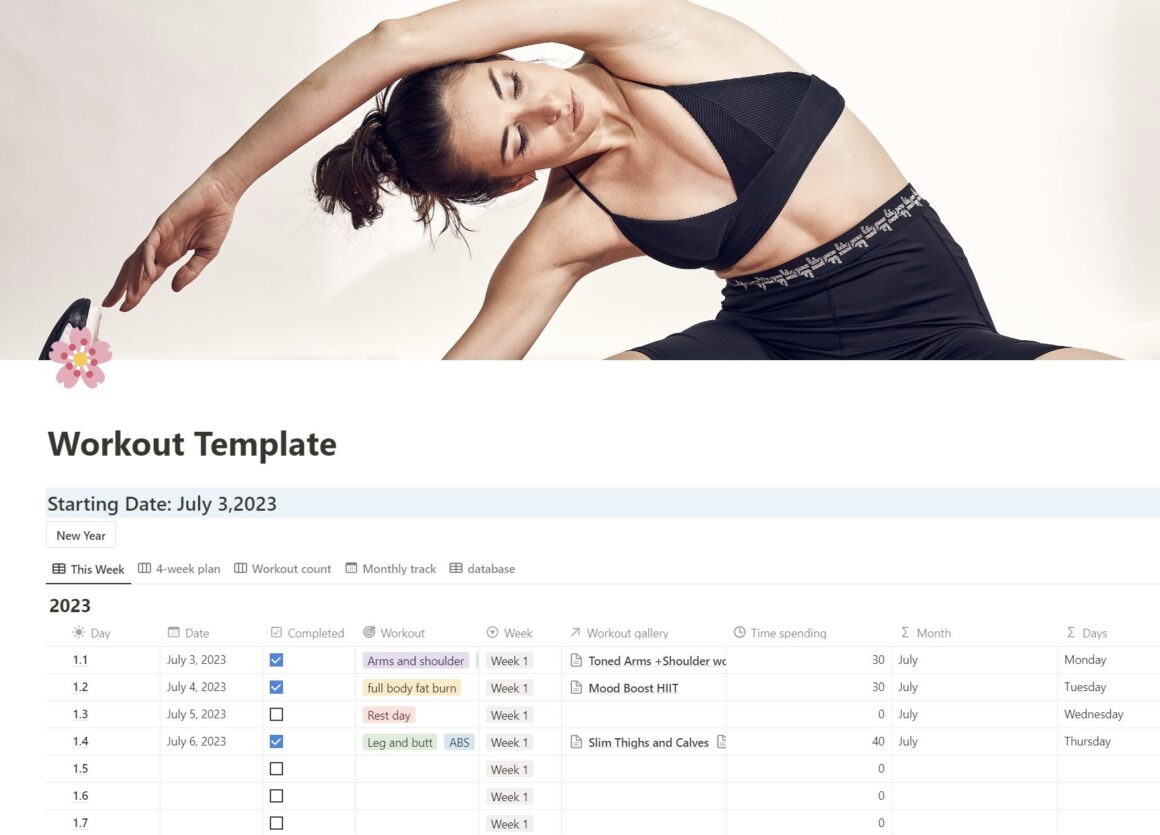 Fitness Notion Template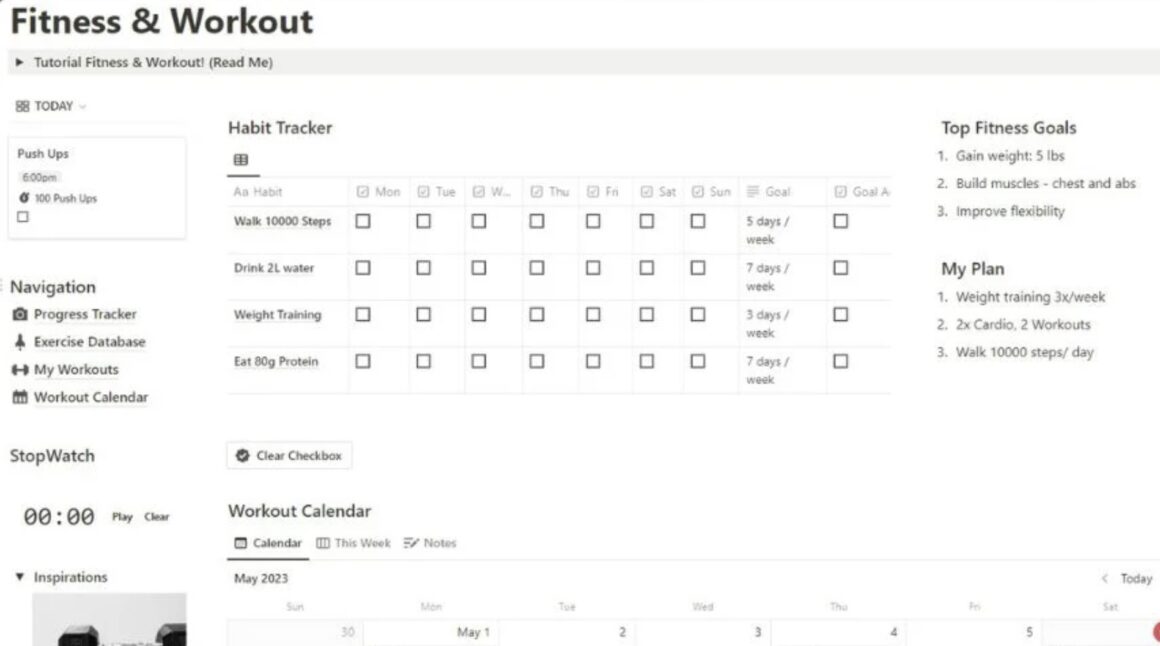 Workout Tracker
This Notion template allows you to add as many exercises as you want, grouped by different muscle groups, so you can easily plan your workout routine.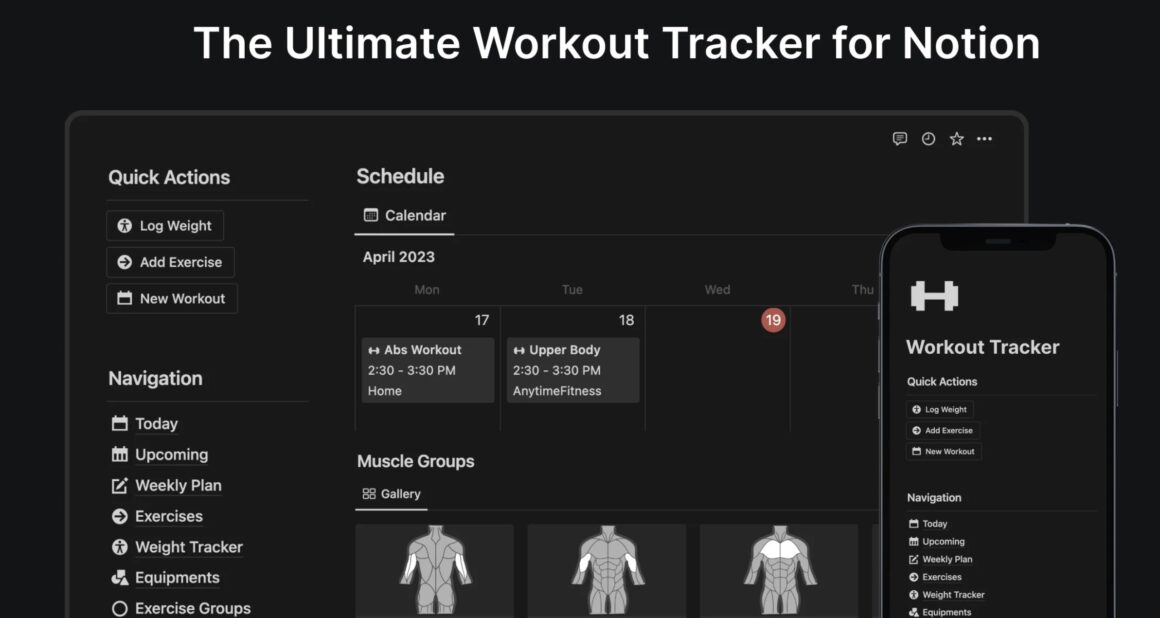 Fitness Notion Template
HealthyMe Notion Template includes:
Medicine and Doctor's Appointment Track
Physical Health Board
Mental Health Board
Sports Management Board
Healthcare and Fitness Communities
Weight and Workout Tracker for Notion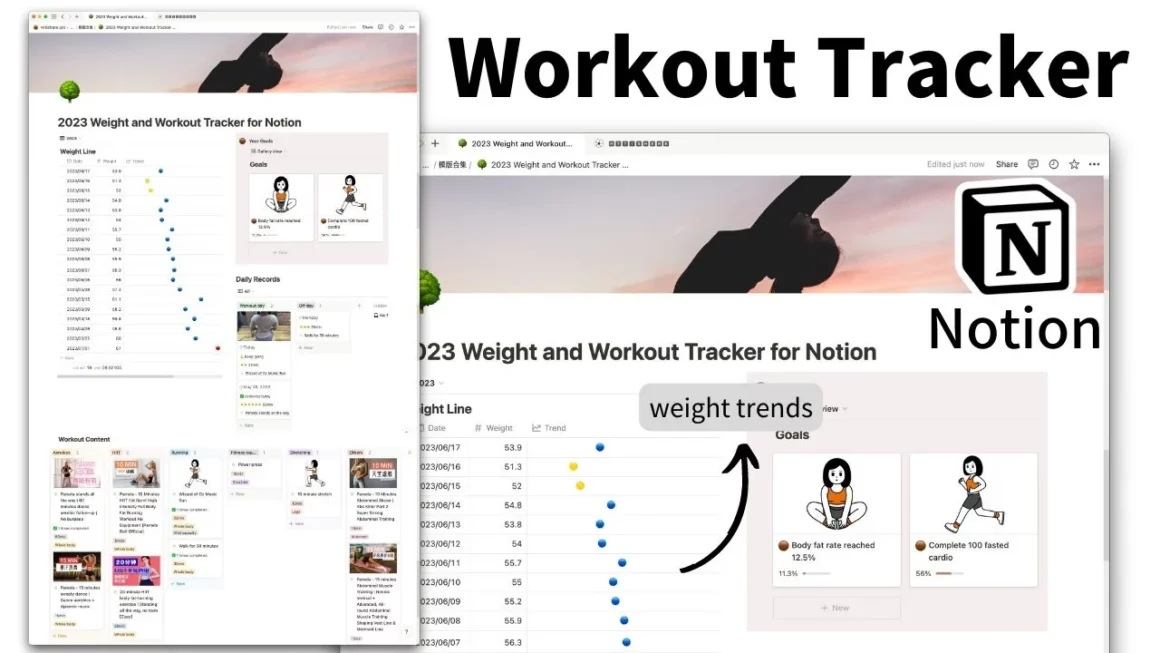 Fitness Notion Template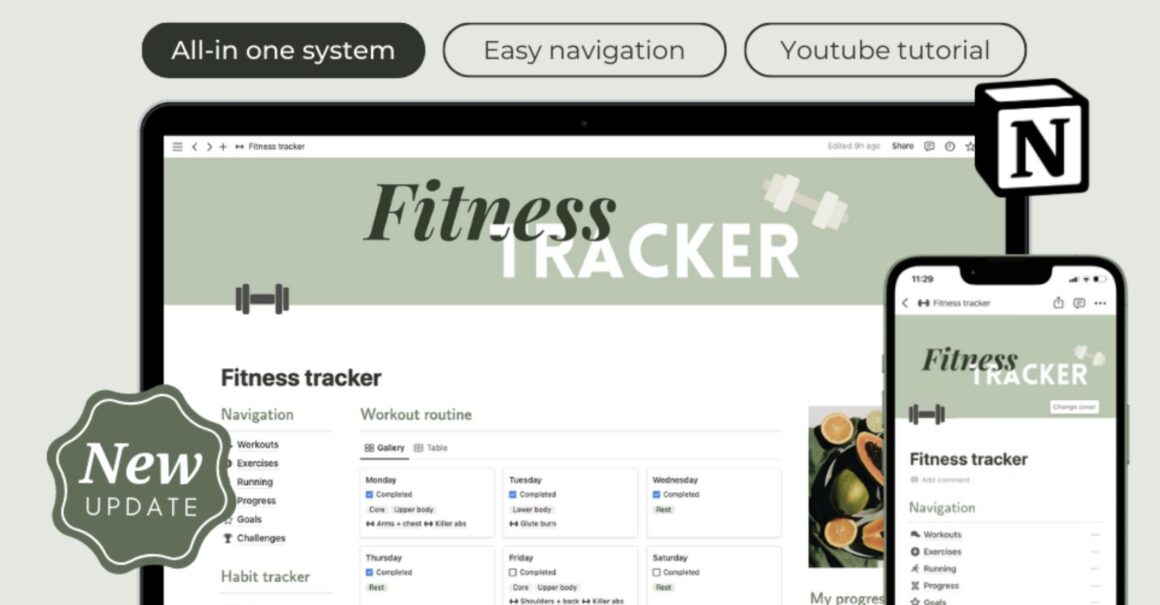 Fitness Management Tool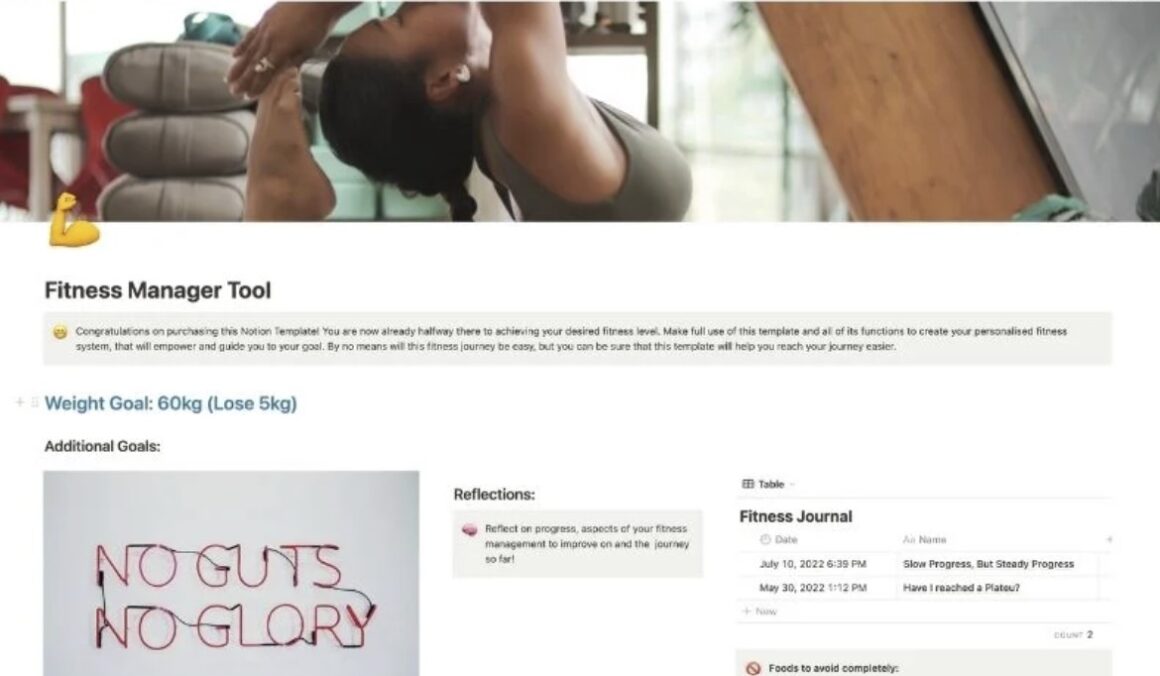 Fitness & Wellness Planner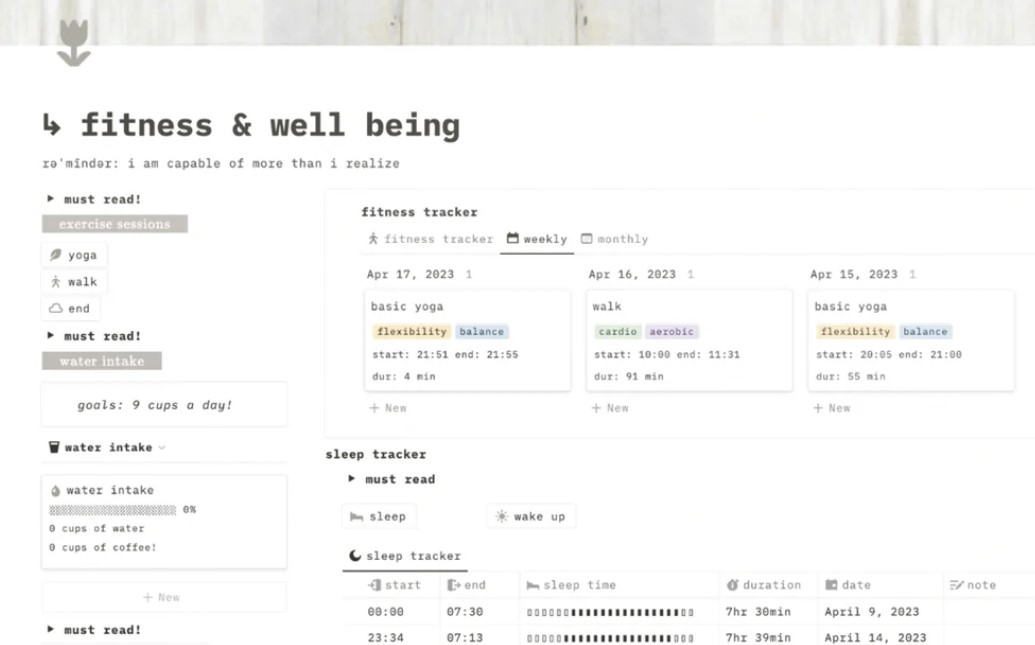 Workout Planner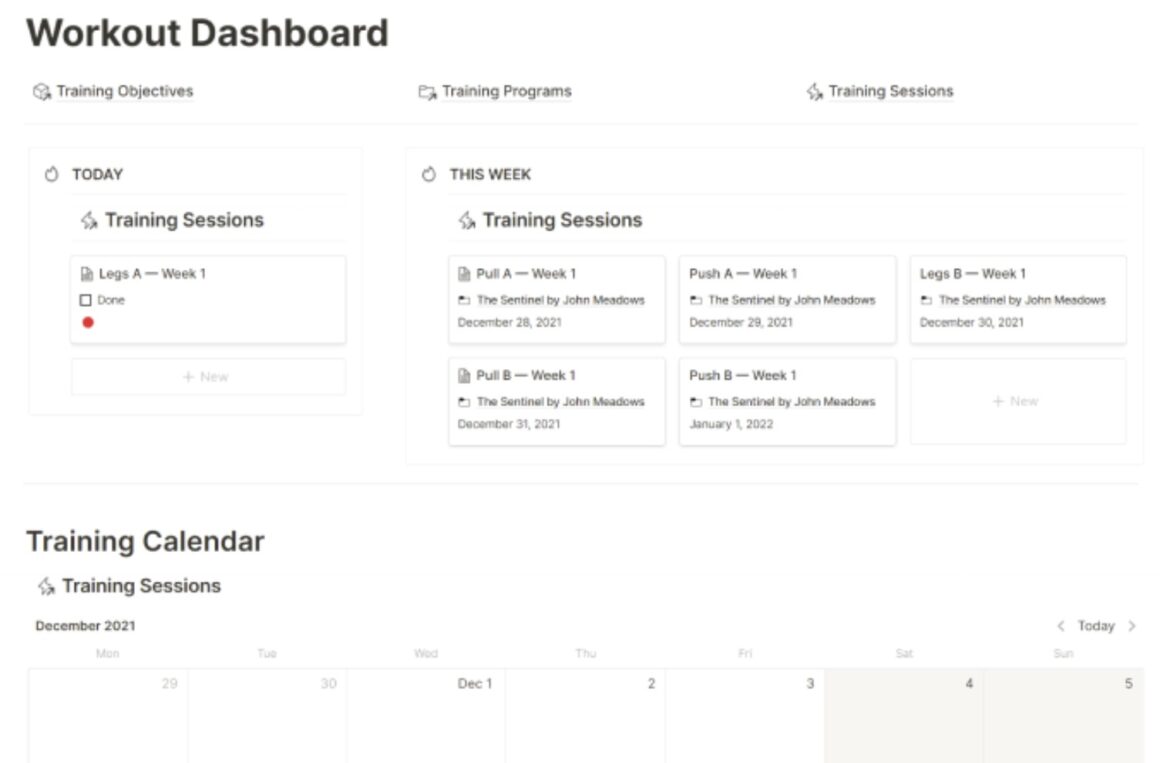 Here are more paid and free Notion Templates and Resources: