Last Updated on November 1, 2023 by Gillde Team
Are you a designer seeking to wield your creative prowess while keeping chaos at bay? If you're tired of juggling multiple apps and tools to streamline your workflow, then it's time to embrace the ultimate solution: Notion templates. Without further ado, we present to you a game-changer. Notion is no ordinary productivity tool; it's your creative partner, ready to transform your design process. In this blog post, we're unveiling the top 15 Notion templates custom-crafted for designers like you. With these templates in your arsenal, you'll conquer disarray, enhance collaboration with your team, and unleash the full force of your creative potential. Let's dive in, and let your designs flourish!
Task & Project Manager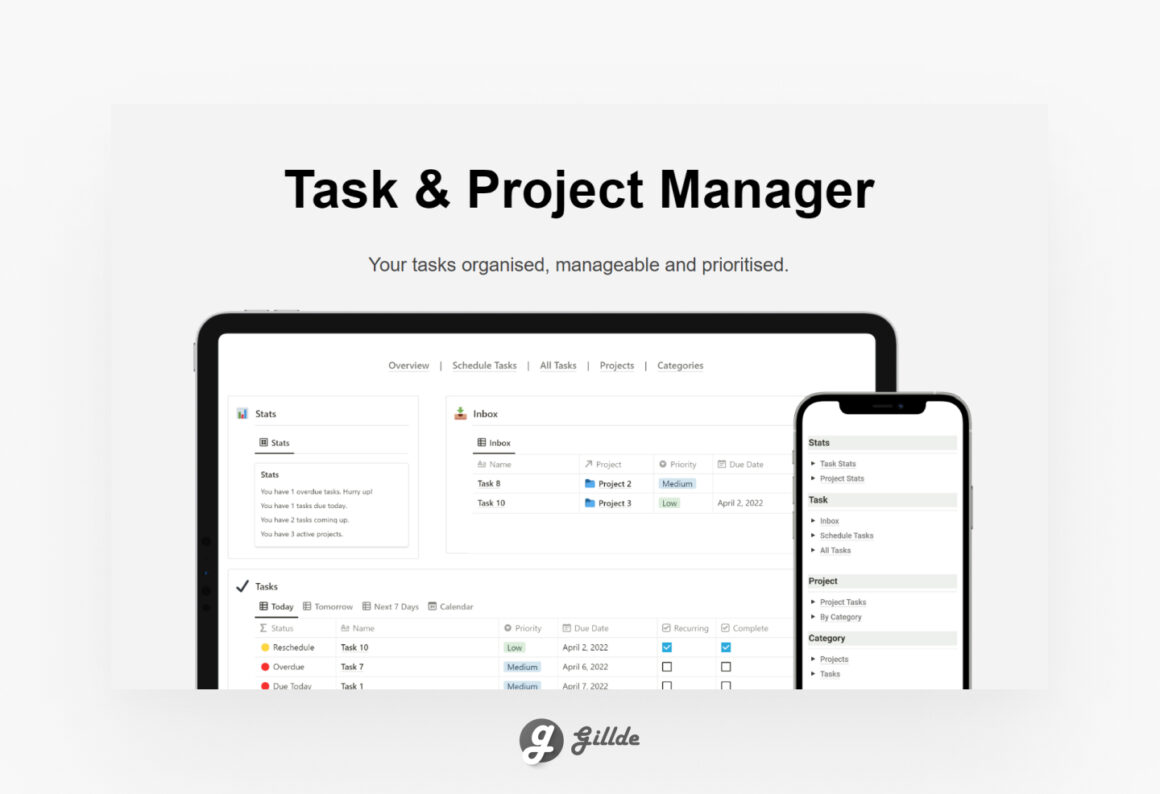 Free Project Management For Notion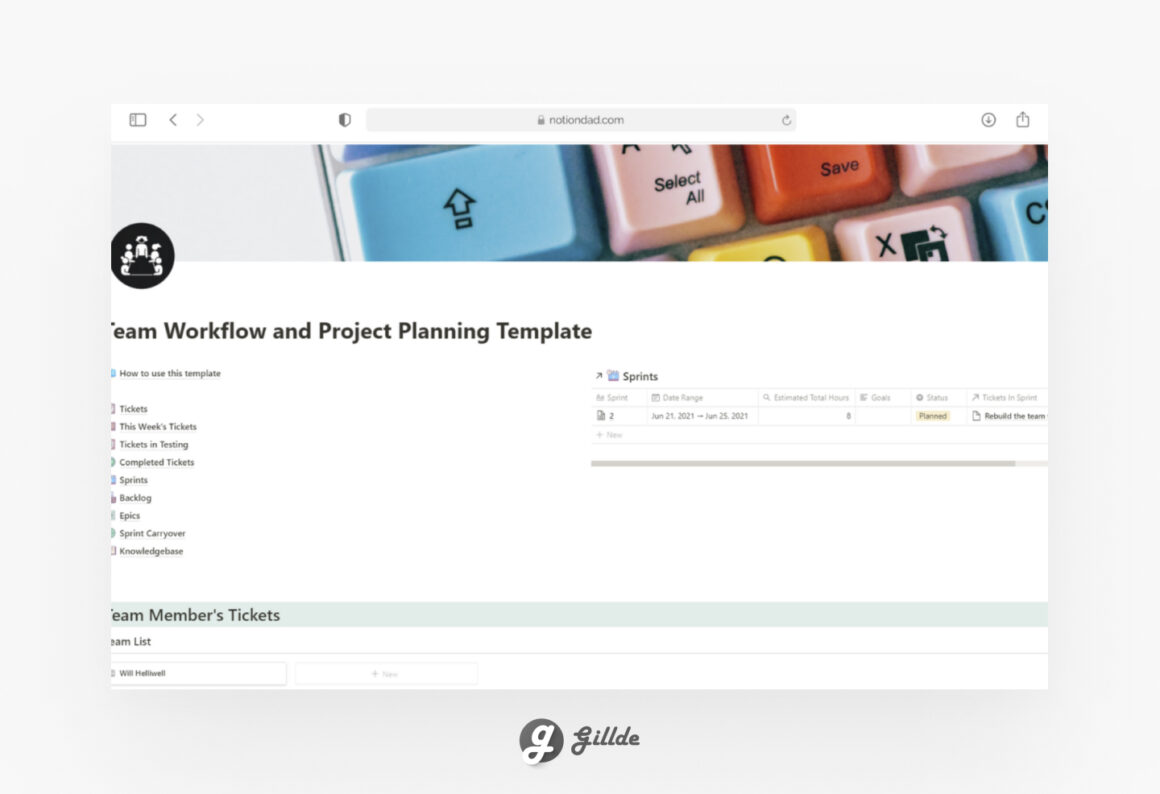 Side Project OS
Side Project OS allows you to bring everything to do with your side project into one space. Designed to empower entrepreneurs, creators, and dreamers like you to transform their ideas into tangible, successful side projects. This includes task management, product roadmap, deal pipelines, financials, monthly reviews, branding assets, operations and more!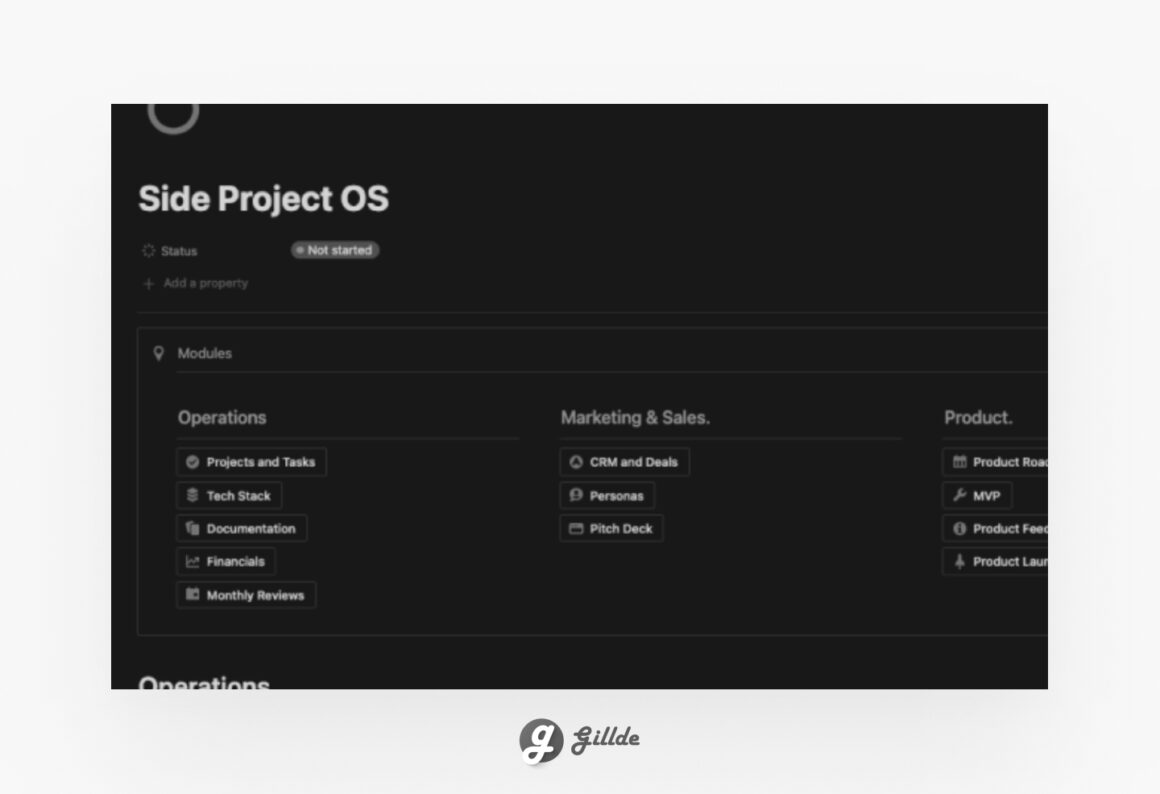 Simple Design Mood board
The Moodboard template enables you to bring your creative vision to life by gathering visual inspiration in a single location. Whether you're designing a website, organizing an event, or establishing a brand identity, this template offers a space for collecting images, colors, textures, and typography that evoke the desired mood and aesthetic.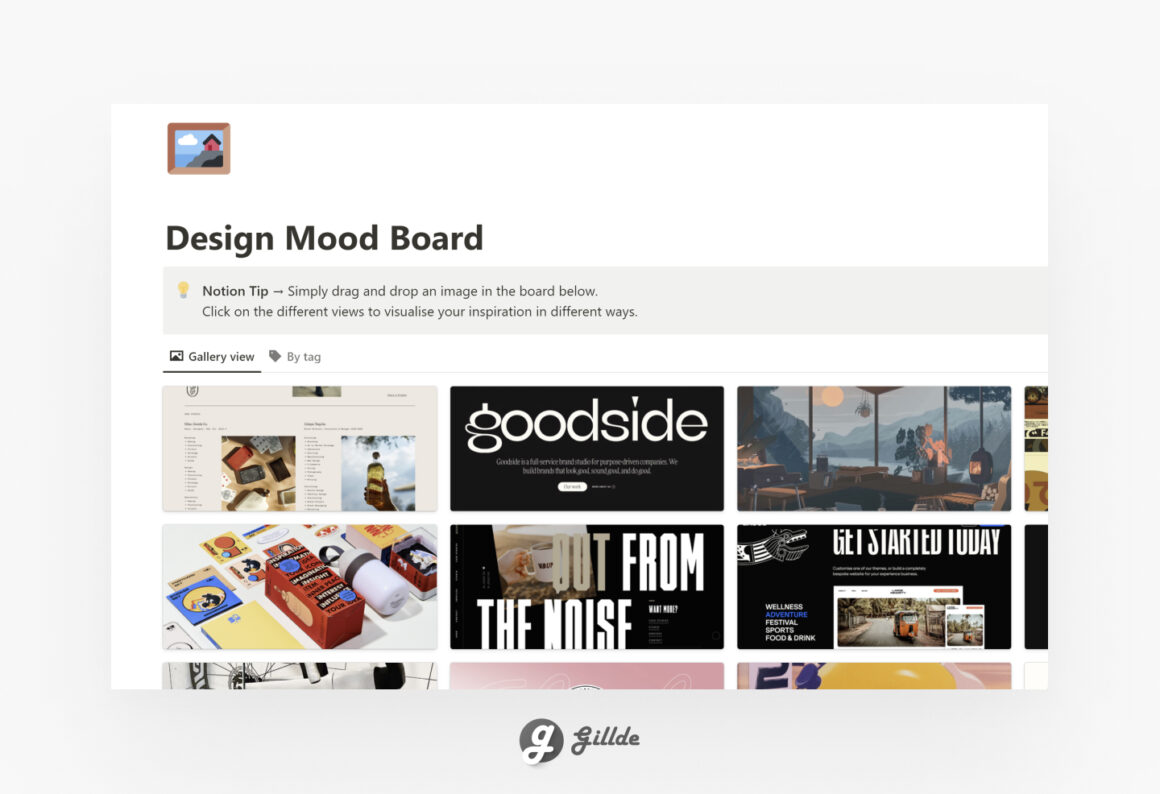 Notion Design System Template Pack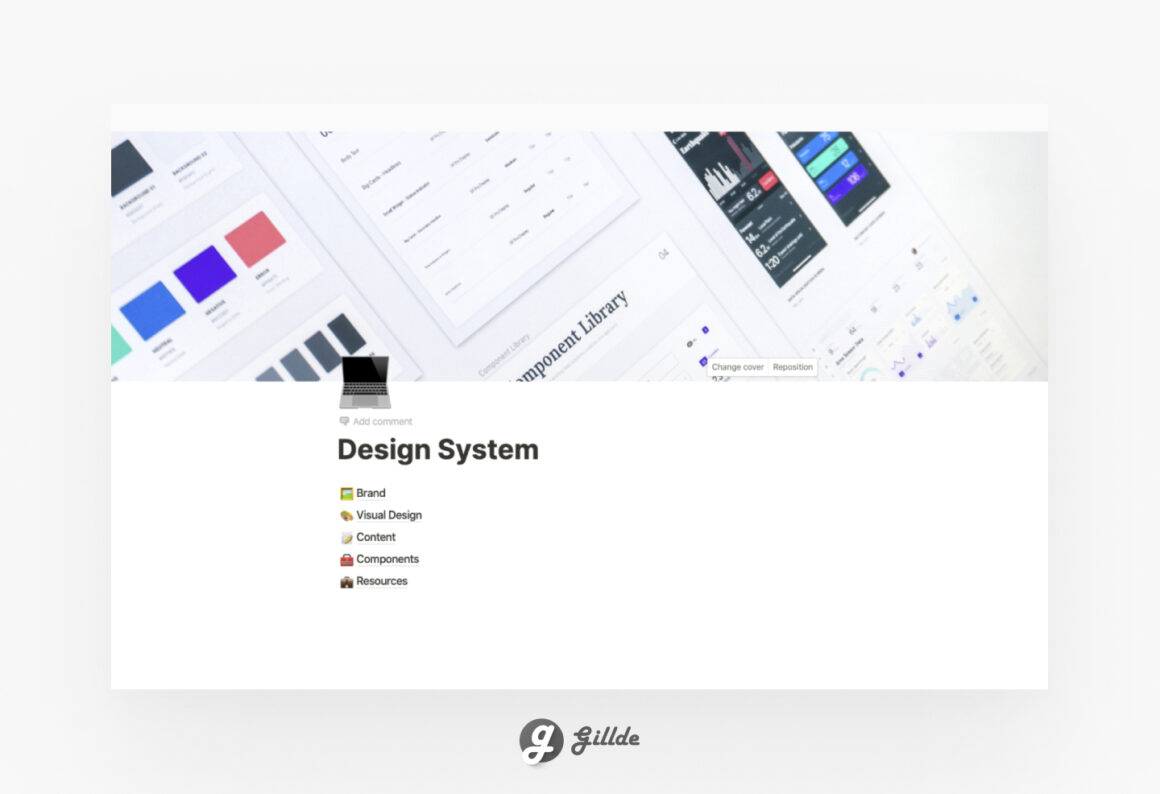 100+ UX Portfolio and Career Resources
This template allows you to display your projects, describe your design process, and highlight your skills. Impress potential clients and employers with a stunning online portfolio.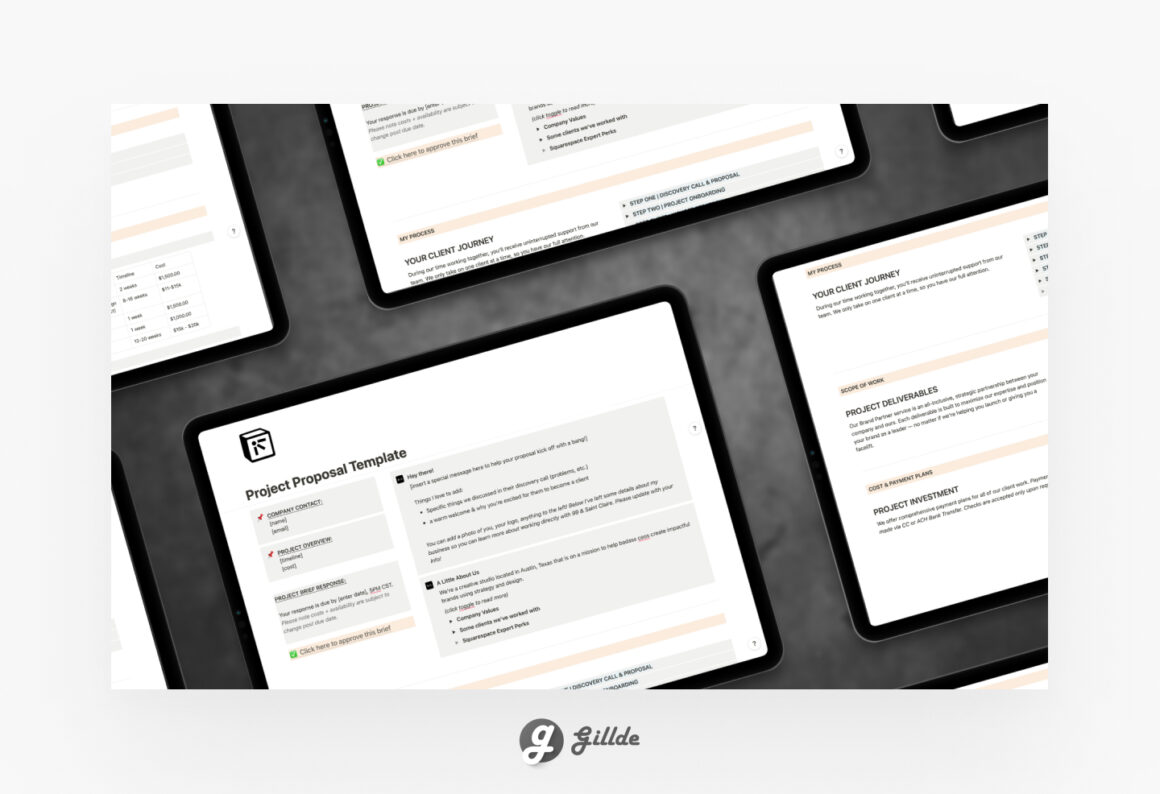 Client Proposal Template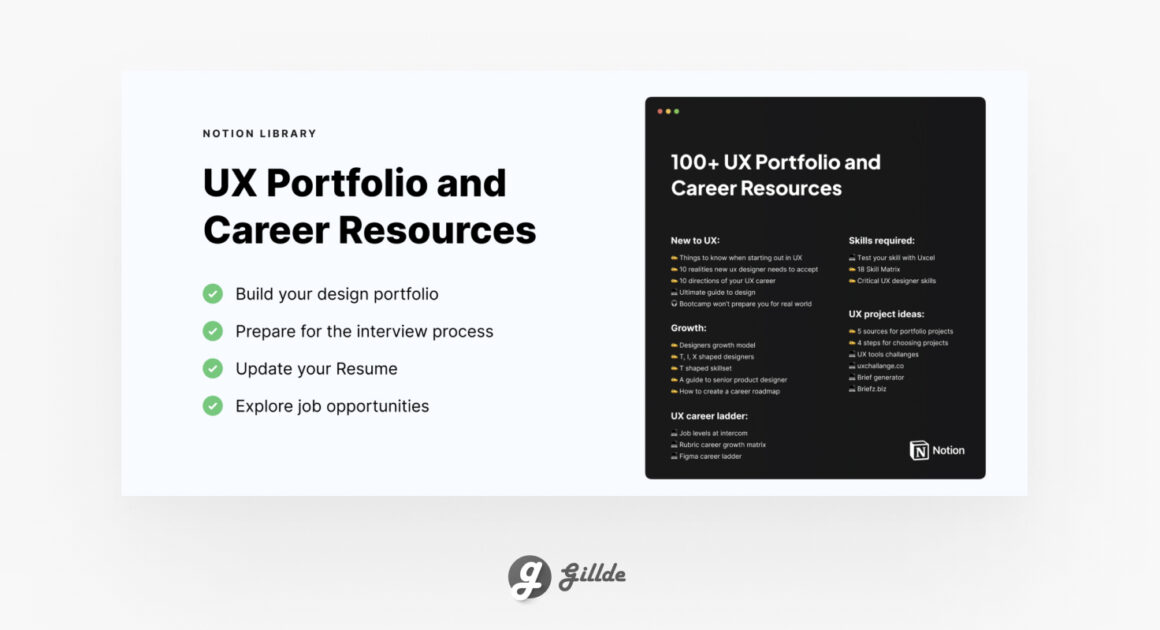 Studio – Content Planner
A simple and easy to navigate template to organize all content. In easy to navigate sections, you can separate all your socials content ideas, while keeping everything in one place. You can also schedule your daily, weekly and monthly ideas and plans. Keep everything you need for your creative life in one organized and minimal space.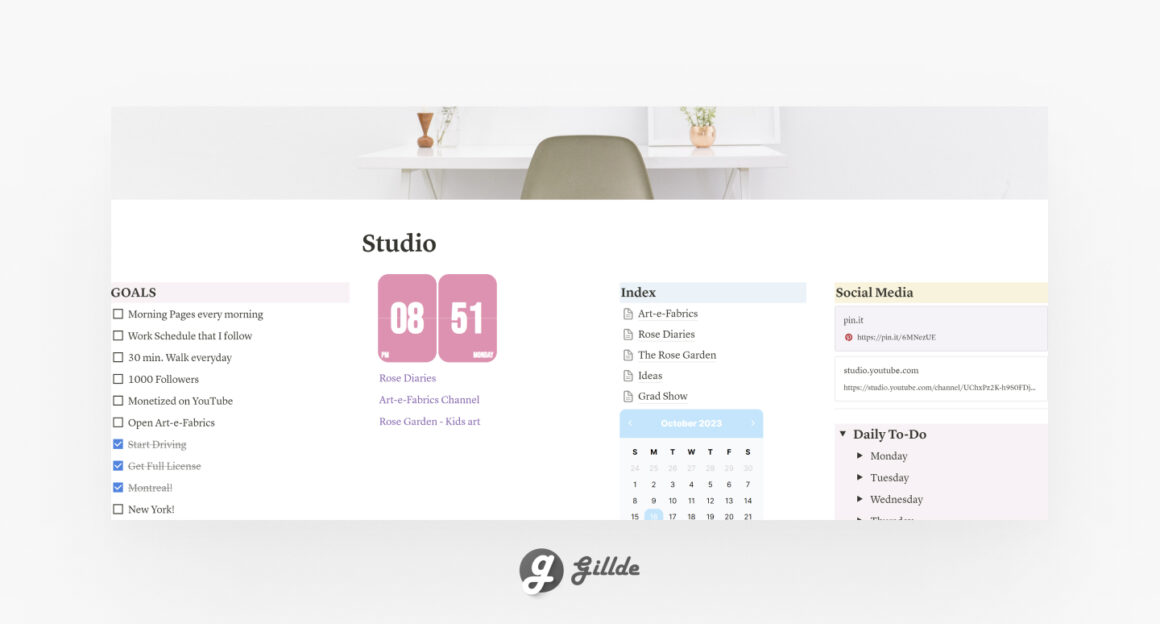 Notion Template – Simple Project Manager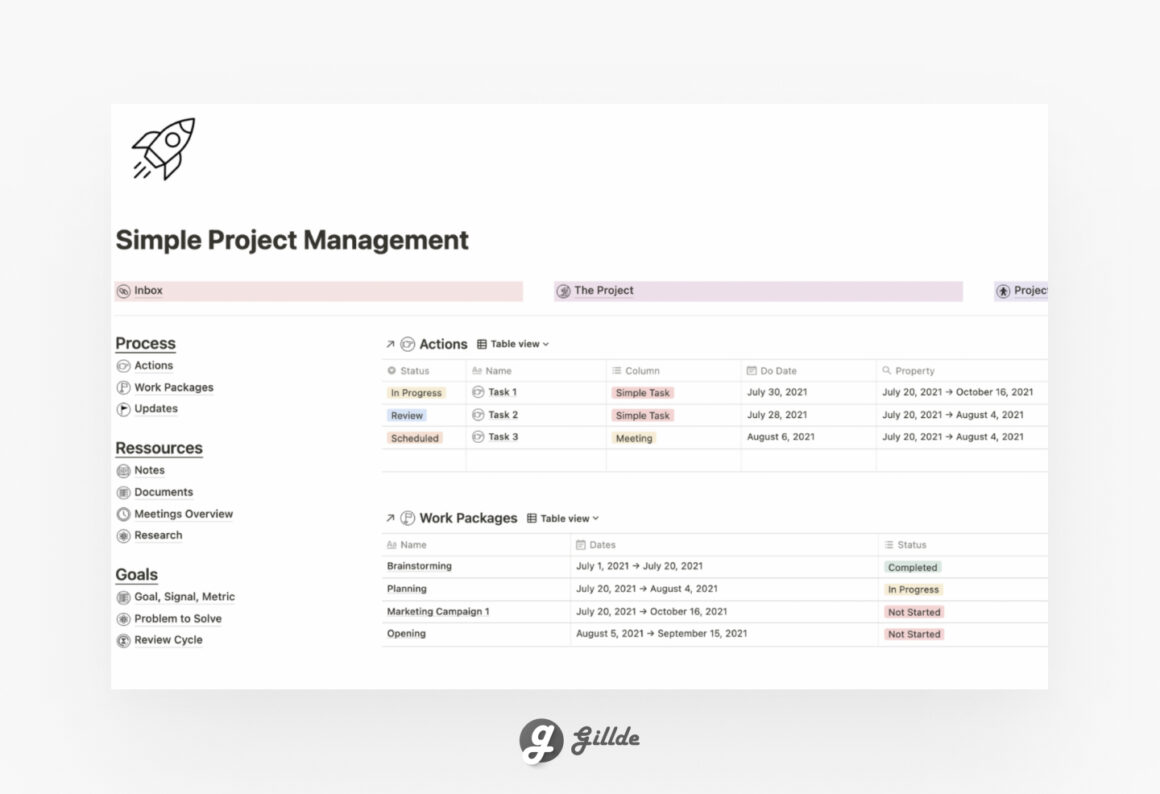 Design System
Designers Project Manager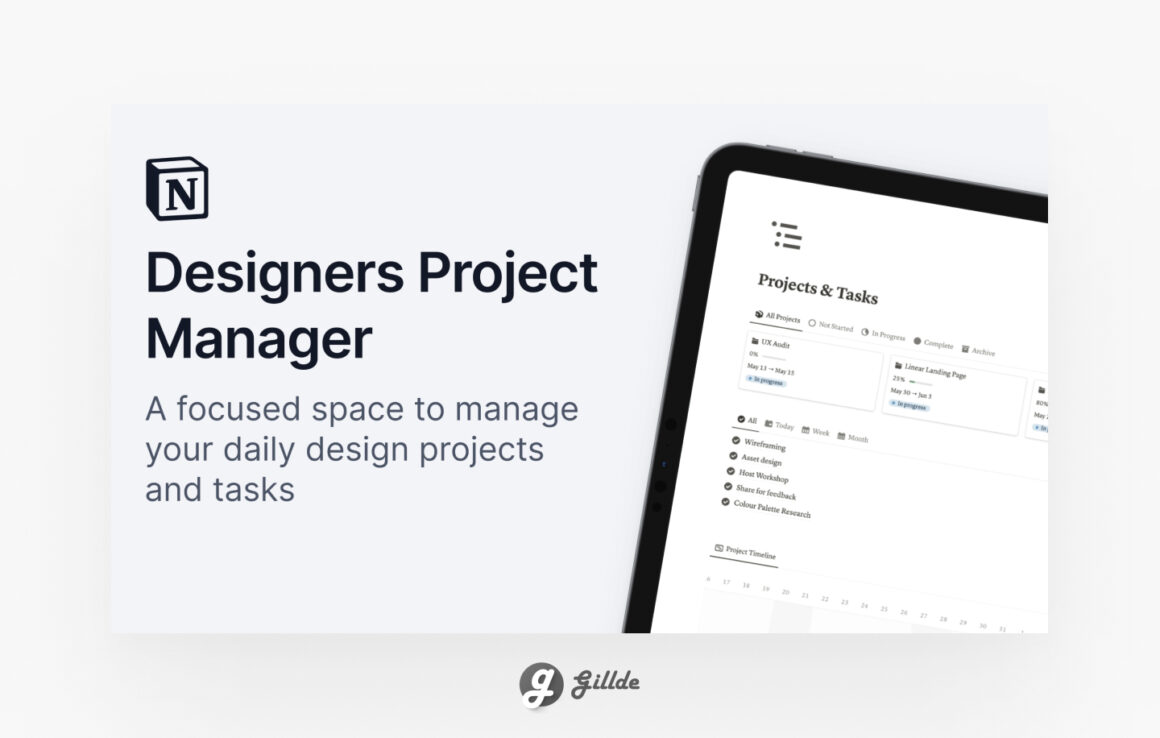 Freelance System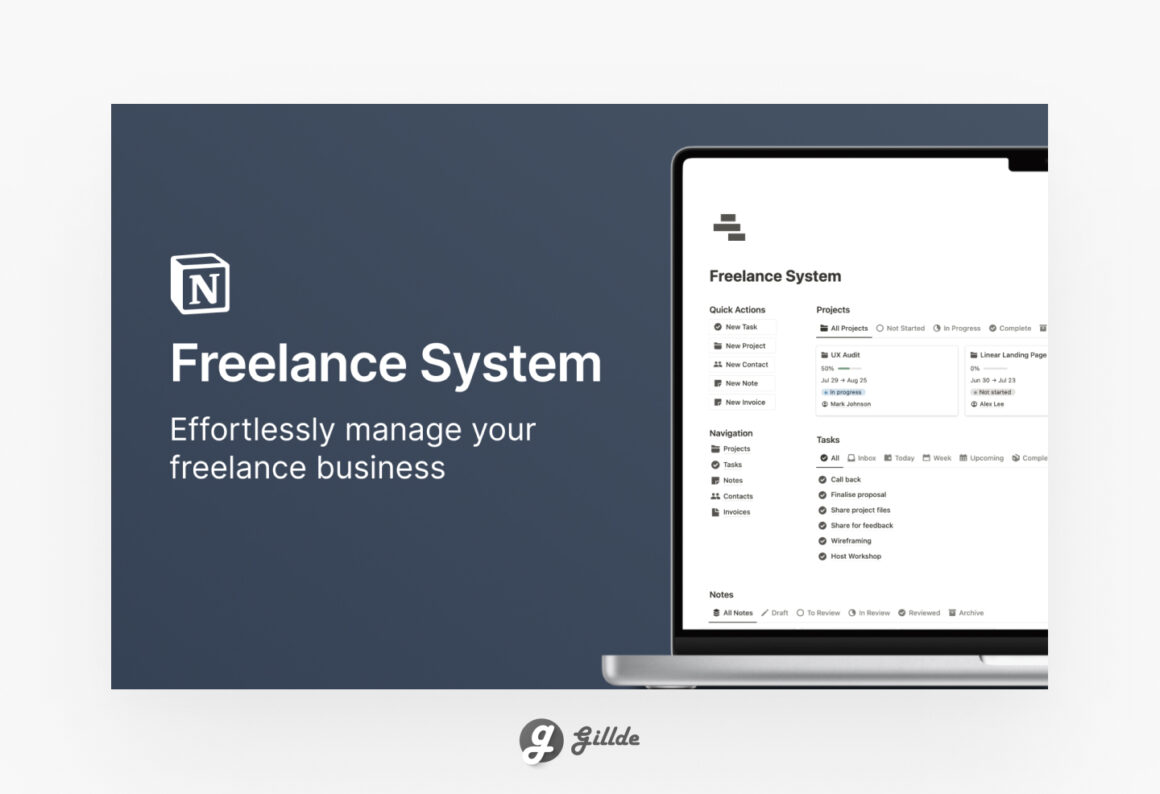 Manage Your Freelance Business with Notion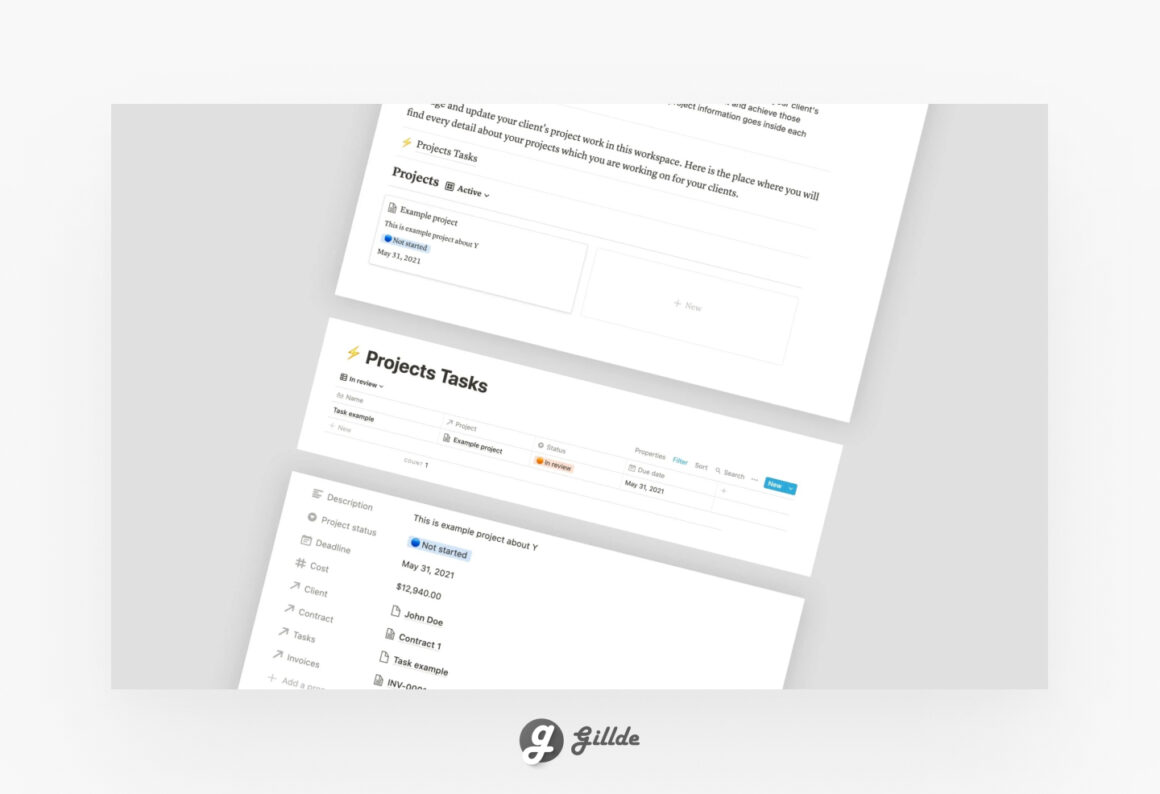 UX/UI Case Study Notion Template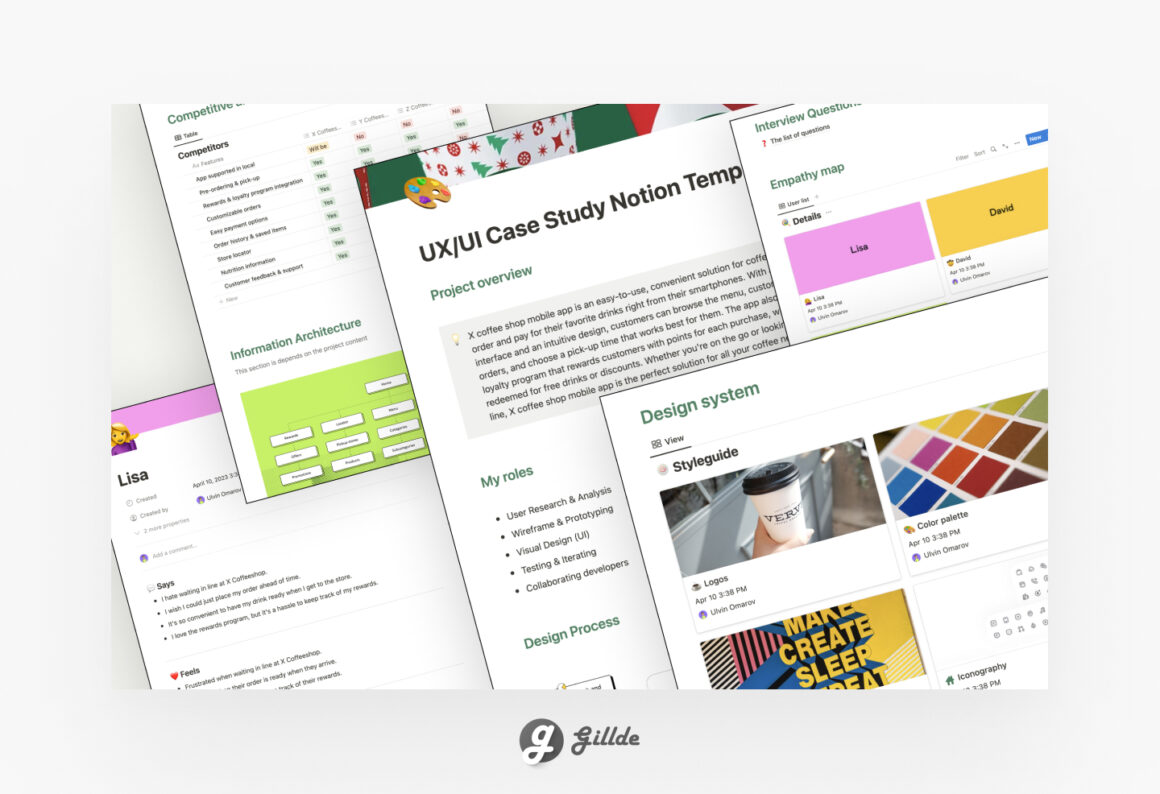 Notion Templates and Workspace for Product Designers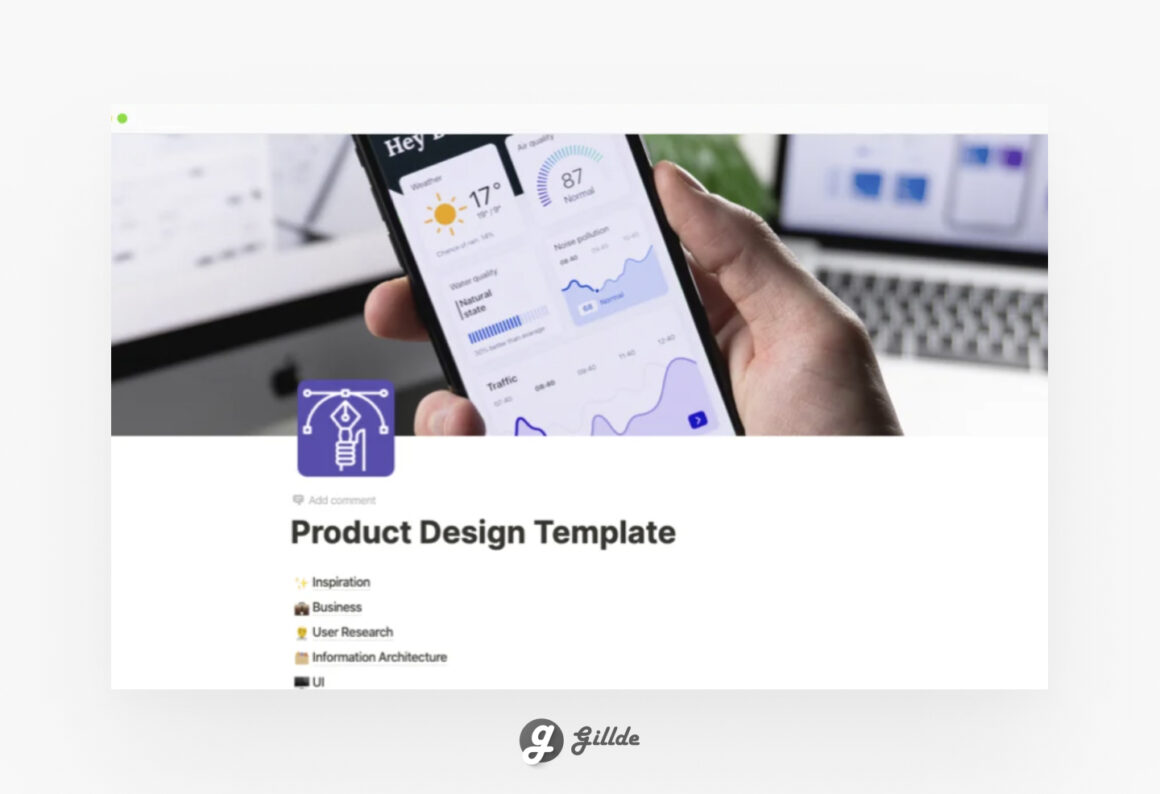 To recap, if you're a designer seeking to elevate your creative journey and wrangle chaos into submission, Notion templates are your secret sauce. These 15 meticulously crafted templates offer a diverse toolkit, from project management to mood boards and client proposals. With Notion, your design ideas will flourish, and your workflow will find newfound clarity.
With these Notion templates, you'll streamline your design process, supercharge creativity, and ensure every aspect of your design work remains perfectly organized. Let your design journey flourish with Notion!
In conclusion, Notion templates are a game-changer for designers looking to streamline their workflow and enhance their creative output. The 15 templates mentioned in this blog post cover various aspects of the design process, from project management to research and collaboration. Incorporate these templates into your design toolkit and watch your productivity soar. Happy designing!
FAQs for The 15 Best Notion Templates for Designers
1. What is Notion?
Notion is a versatile productivity tool that allows users to create custom databases, project boards, and more. It is widely used by designers to streamline their workflow and enhance their productivity.
2. How can Notion templates benefit designers?
Notion templates provide designers with pre-designed structures and layouts for various aspects of the design process. They help designers stay organized, collaborate seamlessly with their team, and unlock their creative potential.
3. Are the Notion templates mentioned in the blog post free to use?
The availability and pricing of Notion templates may vary. Some templates may be available for free, while others may require a subscription or purchase. It is recommended to check the source of the templates for more information.
4. Can I customize the Notion templates to fit my specific needs?
Yes, one of the advantages of Notion templates is their flexibility. You can modify and customize the templates to suit your specific requirements. Notion allows you to add, delete, or rearrange sections and elements within the templates.
5. How do I import and use the Notion templates mentioned in the post?
Open Notion and create a new page or open an existing one.
Click on the "+" button to add a new block.
Select "Templates" from the options.
In the Templates gallery, search for the specific template mentioned in the blog post.
Click on the template to preview it and click "Use This Template" to import it into your Notion workspace.
Customize the template as needed and start using it for your design projects.
6. Can I share Notion templates with others?
Yes, you can share Notion templates with others. Notion allows you to share pages and templates with specific individuals or make them accessible to the public. You can collaborate with your team or share your templates with the design community to help others streamline their workflow.
Want to Discover More Templates? We've got you covered! A Wealth of Notion Templates Awaits
For every conceivable template aspiration, Gillde stands ready. Dive into our trove for a spectrum of Notion templates that cater to your every whim. Embark on your quest for structured creativity with a mere click. Uncover even more enticing lists on our blog!
We've unleashed an array of 50+ Notion templates and guides within our archive on Gillde. While we'd love to list them all here, we've made it effortless for you. Simply head over to our dedicated Notion Category page, and explore this treasure trove at your leisure!